Baby food smock
Best Bibs & Smocks for Feeding Babies and Toddlers
Babies and toddlers are very messy.  Especially when eating is involved. And that means you're going to need to have a few food bibs around. But all bibs are definitely not created equal and there are lots of different choices from traditional bibs to sleeved ones to body covering smocks. So which to choose?!
We decided to test out some of the most popular bibs available so you can figure out the best ones for you and your messy monkey.
Built Mess Mate Toddler Bib
The Built Mess Mate Toddler Bib is soft, comfortable and has a front pocket for catching food (a must-have if you don't have a dog to pick up all those crumbs!). The velcro closure is simple to use but doesn't rip off too easily.
This bib has been tested for FDA food safety, lead safety and phthalates. It's also PVC-, BPA- and vinyl-free. A pack of two bibs sells for about $20.
The Built bib is made out of neoprene (the wetsuit material).
So it's perfect if you like to snorkle while feeding your baby! This material is described as stain-resistant.  But I did have to scrub baby food off it, wait for it to dry and then I could still see some food on there.
It can be thrown in the washing machine. Although that's not a big sell with me because I do enough laundry around here. I'd rather be able to easily wipe a bib down and have it be ready for the next feeding.
Strengths: Comfortable material for your baby, front pocket, machine washable, and PVC-, BPA- and vinyl-free.
Weaknesses: Can't easily wipe it down. I had to scrub it in the sink and it was still wet the next time I fed my baby. Neck closure not adjustable.
Final Word on the Built Mess Mate Toddler Bib: I'd skip this bib. I prefer a bib that is easier to clean. I also did not love the color choices for these bibs.  The muted colored stripes just weren't my thing.
OXO Tot Roll Up Bib
The OXO Tot Roll Up Bib is a little smaller in size than the Built bib (reviewed above) and is geared towards babies 6 months and up.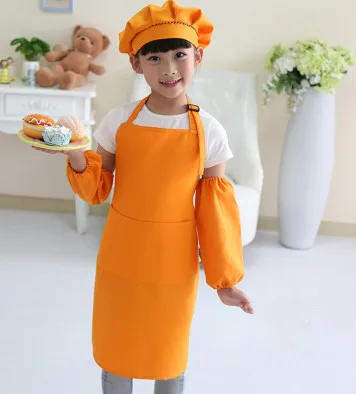 The top portion of the bib is a comfy fabric and the bottom part is silicone with a food-safe silicone pocket. Currently sells for about $13 per bib.
The bottom part of the bib was a snap to wipe clean. But I had to scrub the top of the bib to remove stains and let it dry. The bib is machine washable. It comes in three bright fun colors: aqua, green or pink. BPA-, PVC-, and phthalate-free.
This OXO bib has two features that I really like. The neck closure is adjustable so it can get bigger as your baby grows. Also, the fabric part of the bib rolls into the pocket which makes it easy to throw in a diaper bag for travel.
Strengths: Comfortable fit for the baby, a very functional silicone front pocket, and BPA-, PVC- and phthalate-free.
Weaknesses: The top of the bib not as easy to clean as I would like.
Final Word on the OXO Tot Roll Up Bib: A really great option. Make sure you have a of couple bibs because the bib might not be dry, from cleaning, by the next feeding time.
Tommee Tippee Explora Easi-roll Bib
Obviously the name is terrible. Tommee Tippee Explora Easi-roll Bib? It sounds like some kind of crazy sushi roll. But don't let the name discourage you from buying this awesome bib which will only run you $13 for a 2-pack.
Long after you have thrown other bibs away because they are totally gross, the Tommee Tippee bib will still be around. It cleans very easily. Just simply wipe it down after each use. You will only need two of these bibs! It's waterproof and dishwasher safe. BPA- and phthalate-free.  Fits babies 6 months and up. It has a front pocket for catching food.
Just like the OXO bib (reviewed above), it rolls up easily for travel and the neck closure is also adjustable. The material is not too stiff so it's comfortable for your baby.
Strengths: Very durable, ridiculously easy-to-clean, rolls up for travel, adjustable neck closure, and BPA- and phthalate-free.
Weaknesses: A little staining from the food.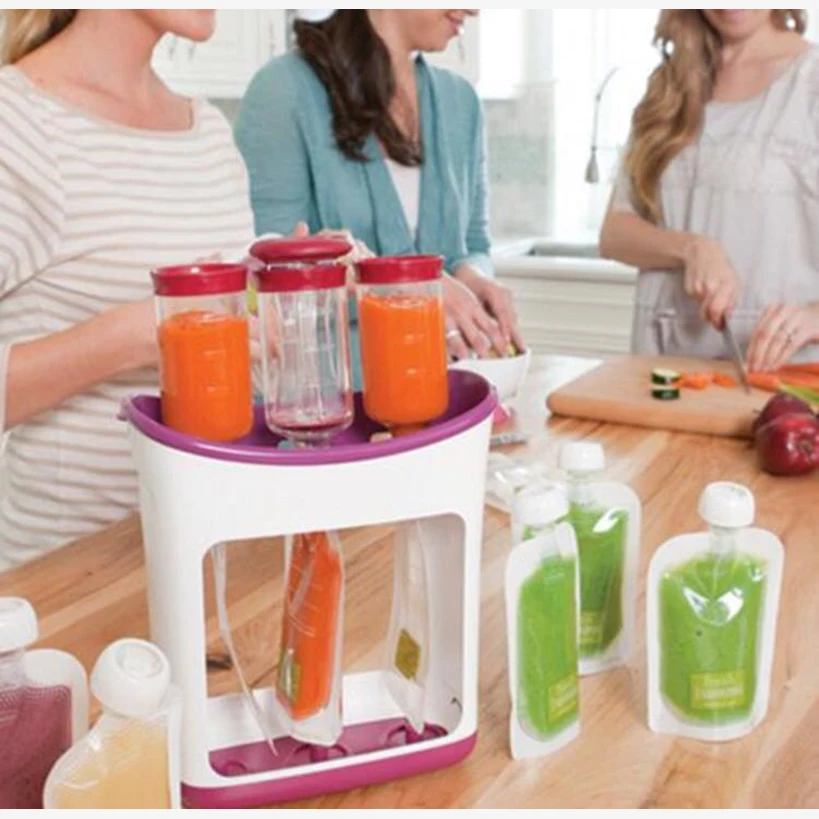 Final Word on Tommee Tippee bib: If you don't buy this bib, you are afraid to be happy.
BabyBjorn Soft Bib
I don't exactly understand why this BabyBjorn bib is called the "soft bib" because it's actually pretty rigid. In fact, my baby had no interest in having this on and I don't really blame him. It just seems too stiff.
That said, it does have some nice features. It's very easy to wipe clean, has an adjustable neck closure and a nice front pocket for catching food. But that all seems useless if your kid doesn't want to wear the thing. Costs about $11.50 per bib.
Strengths: Super easy to keep clean, neck closure grows with your baby and big front pocket.
Weaknesses: Too stiff and uncomfortable.
Final Word on the BabyBjorn Soft Bib: I know some moms and dads will be tempted to buy this bib because it's made by BabyBjorn and yes, I love my BabyBorn carrier too, but definitely skip this bib.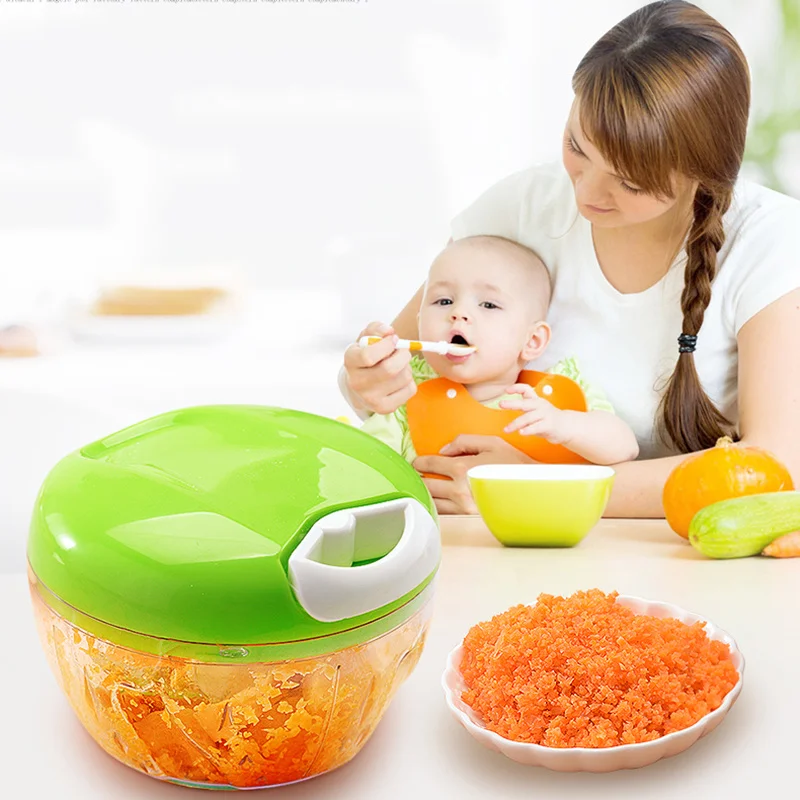 There are much better bib choices out there.  (Update: some readers LOVE this bib.  Read the comments below on others' feedback.)
 *************************
Now there will be times when you want more coverage for your baby. Maybe your baby is dressed up or you've already changed her clothes multiple times that day or perhaps you've got a real sloppy Suzy on your hands. The bibs/smocks reviwed below will give your baby a lot more protection.
BabyBjorn Eat and Play Smock
The BabyBjorn Eat and Play Smock gives serious coverage with long sleeves and even protection in the back. Think of it as a waterproof snuggie for your kid. It's very easy to wipe clean and is lightweight. The fabric is machine washable. Fits children from 8 months to 3 years. About $30.
Strengths: Really keeps your baby clean, easy to wipe off, lightweight, use for eating and playing.
Weaknesses: Kind of a pain to put on, more expensive than other bibs, a lot of material on young babies (see photo).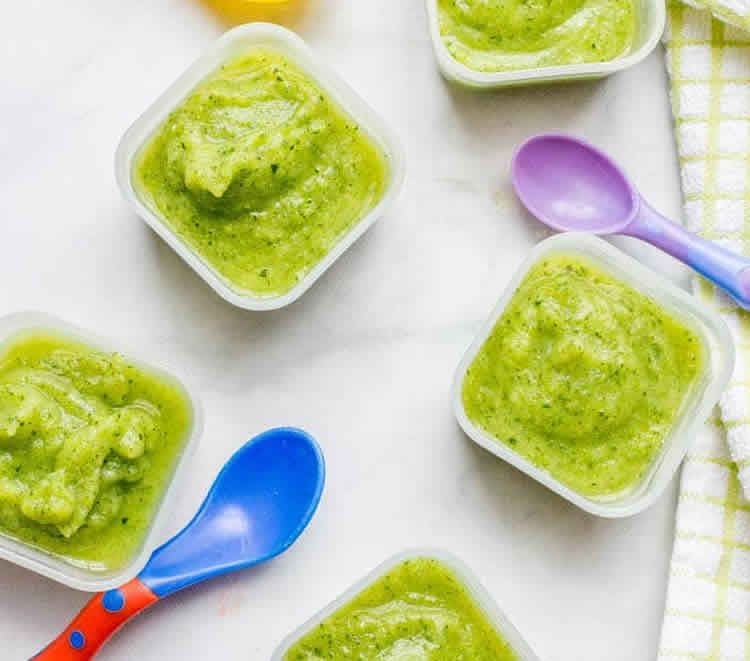 Final Word on the BabyBjorn Eat and Play Smock: I wouldn't use this for daily feedings because I like a bib I can throw on quickly. But, it's a great item to have around when you really want to keep your baby clean and transitions nicely into a toddler play smock.
Bumkins Disney Sleeved Bib
This is another great bib for keeping your baby mess free but with a bit less material than the BabyBorn Eat and Play Smock. The Bumkins Disney Sleeved Bib is a better fit for younger children (age 6 months to 2 years old). I found this a little quicker to put on than the BabyBorn Eat and Play Smock (reviewed above), too.
It's easy to wipe off this smock and machine washable. It has an old-school tie closure in the back and a pocket in the front. Lead-free, PVC-free, BPA-free, phthalates-free, and vinyl-free. Very lightweight. Costs about $13.
If you've got a Disney lover, this is a great option because it comes in 11 different Disney patterns. So you might be able to convince an anti-bib toddler to put this on without a struggle.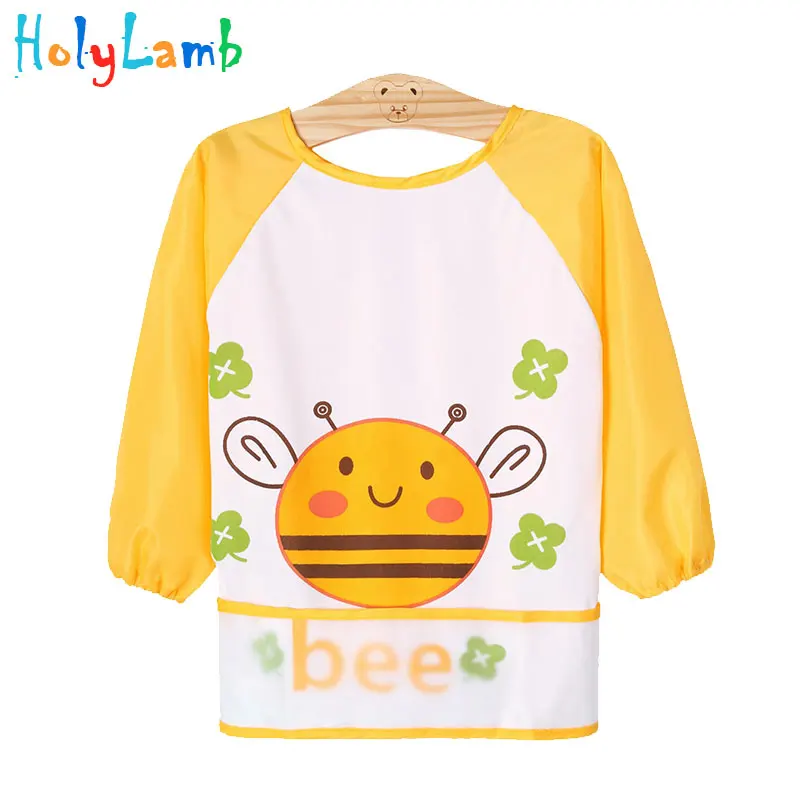 Long live Belle!
Strengths: Good protection, affordable, easy to wipe off, lightweight, lead free, PVC free, BPA free, phthalates free, and vinyl free
Weaknesses: Your child will outgrow this one faster than the BabyBjorn Eat and Play Smock.
Final Word on the Bumkins Disney Sleeved Bib: If you want a long sleeve bib for your baby, this is a great, affordable choice.
Bumkins Junior Bib
Although sleeveless, the Bumkins Junior Bib definitely still gives more protection than a traditional bib. It's very easy to put on, lightweight and comes with a front pocket. The waterproof fabric is easy to wipe off. It's also machine washable.
It's lead-free, PVC-free, BPA-free, phthalates-free and vinyl-free.  The neck closure is velcro and adjustable. Geared for ages 1 to 3. This bib costs about $10. It comes in a lot of adorable patterns.
Strengths: Lots! Easy on and off, lightweight, front pocket, cleans easily, lead-free, PVC-free, BPA-free, phthalates-free and vinyl-free, adjustable neck closure, inexpensive, cute pattern choices, affordable, transitions nicely into a play smock.
Weaknesses: I'm still trying to think of one.
Final Word on the Bumkins Junior Bib: If you want a bit more coverage in a bib, this is a fantastic option.
Which bibs did I love the most?
When it comes to the traditional bibs, my favorite is absolutely the Tommee Tippee Explora Easi-roll bib because it's just so easy to clean and it's a snap to dry-off. Plus it takes just a second to put on my baby.
When it comes to more protection, I really liked both the Bumkin options. They were just super easy to wipe off, very light and quick to put on. I ultimately felt like the BabyBjorn smock was a better play smock than bib.
Alpha Mom paid for all bibs tested in this review. 
**************
Testimonials | Little Chomps Messy Mealtimes Smock
"Can confirm this is my third brand of these and yours are by far (no comparison) the best!!!" - Emma 20/5/2022
"These bibs are practical and look cute as a button.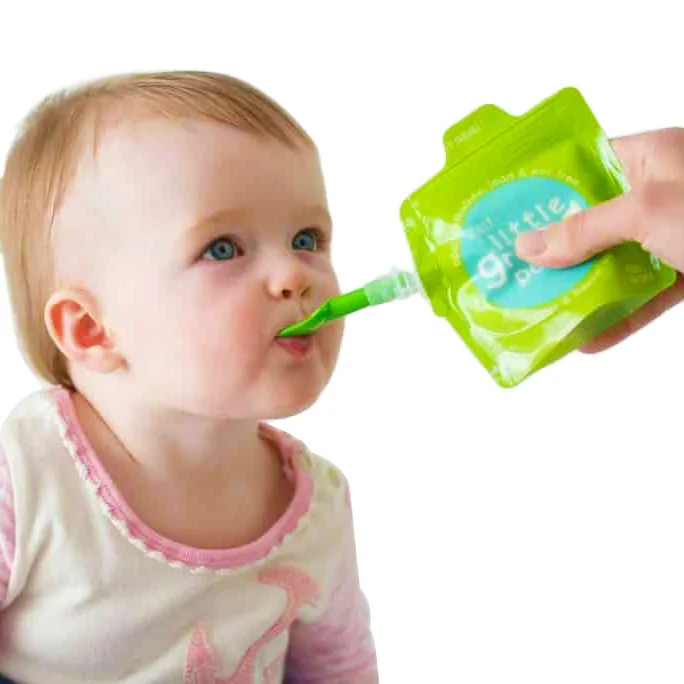 They are also very easy to clean. They fit on baby really well so they are comfy too" - Kit 19/10/2022
''These bibs! I recently purchased 2 for my messy toddler and they are brilliant! The elastic cuffs are firm so we don't end up with food up his arm and the bib wraps right around his back! Cleanup is so simple, just a quick wipe over then a wash as needed. I wish I had these earlier!' H.W 11/03/22 
'Hi! I just wanted to say I love 😍😍 the bibs! I will never use another brand! I wish I had these for my first baby! They fit perfect, feel nice to touch and clean so easily! I love when I find a new great product! Thank you!' - J.G 24/11/21
'These are the kids favourite because they are buttery soft' - 06/07/21
'These are the BEST ones around, I love the extra length and no pockets!' C.C 26/04/21
'Love Love Love
great quality
easy to use and wipe
little one is comfortable" - S.S 27/11/20
'I love your smock! Bub doesnt have to eat naked, nor I have to bath him after every meal' J.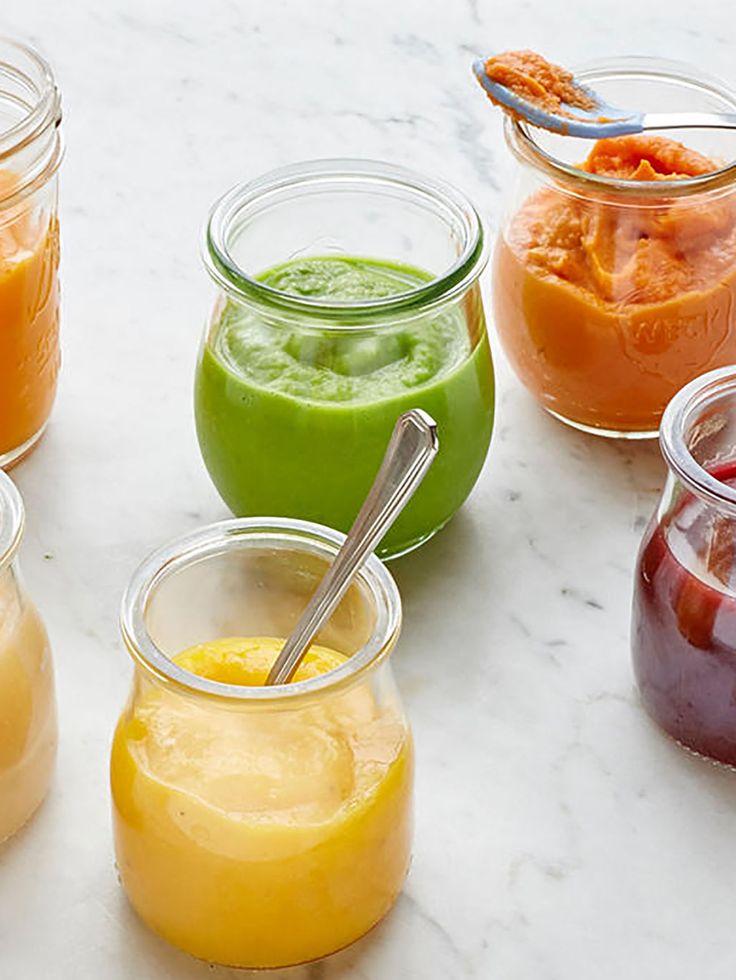 G 30/08/2020
'Best bib/smock I've come across! 😍' - J.F 17/06/20
'This apron is unbelievable! It's made of some kind of magical unicorn fabric! 🤩🥳 one of the best things I've purchased lately thank youuu' C.H 23/07/20
'LOVE these and will be buying more! I've bought lots of other bibs and Little Chomps are the only ones that fit bub comfortably around the neck and arms with lots of room to grow in to. Super comfortable and easy to clean. We made do with one bib and used it 3 times a day everyday for 4 months and it looks as good as they say we bought it. Recommend having both long and short arm, as long arm can be a bit hot in summertime. Highly recommend!' - C.R 01/05/20
'It really is waterproof. Others we have tried are not.' - J.T 12/02/20
'We think its the best money we have ever spent yet, we thank your company so much, it is so easy to clean up :)' B.T 23/01/20
'Best bib for protecting clothes.
Clean up is so easy with no more smelly bibs going mouldy in the washing basket! Little Tobie was even clean as a whistle after being fed spaghetti by his big (3 year old) sister' T.S 08/11/19
'I LOVE my daughter's smock. It is so cute, soft, easy to clean and keeps all the food off her clothes' N.E 28/10/19
'I'm loving my little chomps smock! Keeps my little one in clean clothes while having the best time with his food. Neck and arm cuffs are a great size, liquid doesn't even seep under the chin and in. And I love that it can go over the seatbelt which saves so much cleaning' K.B 18/06/19
'I cannot recommend the Little Chomps bibby dress, as it's known in our home, enough. I purchased a short sleeve and long sleeve version around the time our cherub was about 11-12 months. We'd been in full swing with solids and self feeding and I was sick of the mess left on our bub's clothes, even the casual clothes were getting ruined with stains. Wish I'd done it sooner.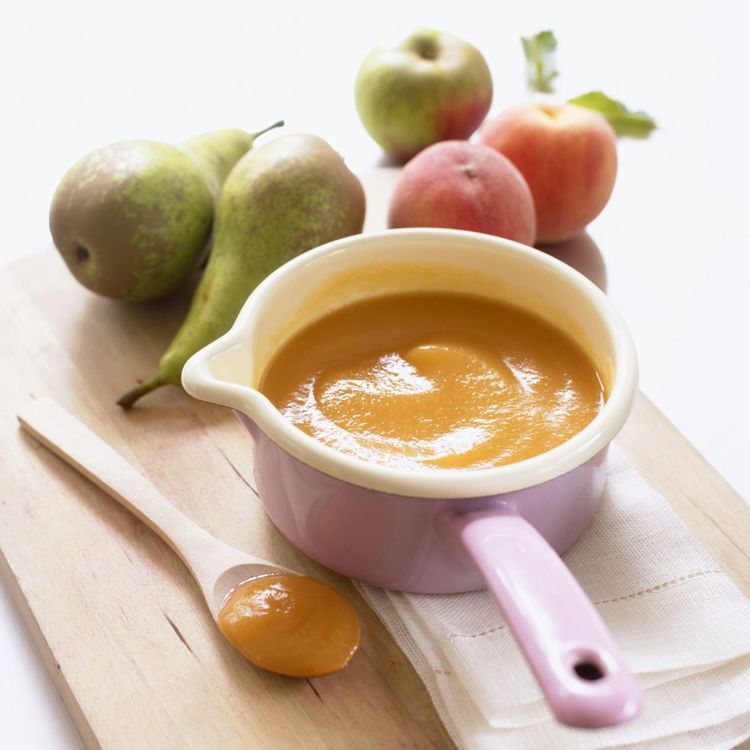 ' N.L 19/12/18
'Received one as a gift and it was the best present. So happy with it. Our 6 month old can explore foods all she likes and little chomps makes it super easy to clean her up afterwards. Very easy to wash and dry' M.R 10/12/18
'I have my little chomps for 2 years and it has saved me from a lot of stain removing and has allowed my little one to enjoy the mess of learning to eat on his own. Would highly recommend this product!' C.M 05/11/18
'We love our smock! It's perfect! Bub can go at it with his food and his clothes stay pristine 👌🏻 So easy to clean/wipe down. Also great to take out and about for lunches, dinners etc. Thank you!' R.C 10/10/18
'Love love love' S.Z 31/08/18
'We love our little chomps messy meal time smock! We still get to have heaps of fun making a crazy mess but clean up after is so much easier - just a quick wipe down or throw it in the wash after the messier meals 😊' L.L 30/08/18
'Thanks little chomps! no more bath after every meal lol they used to have 3 bath a day, that's 9 baths (triplets).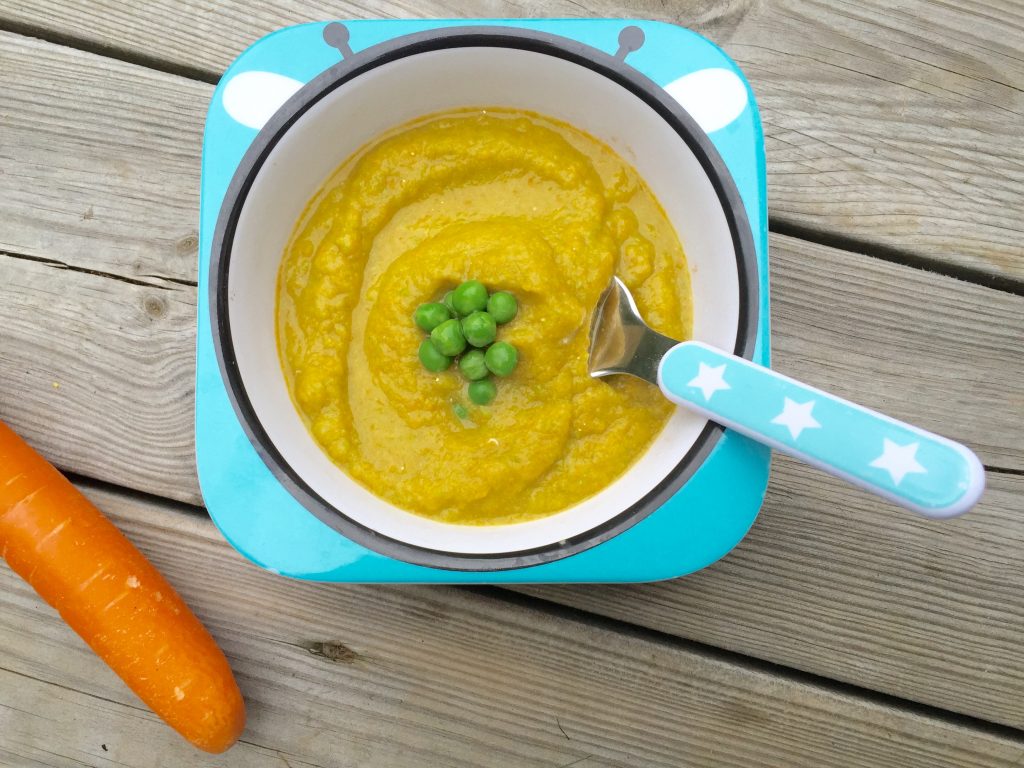 glad to have found you!! total lifesaver' L.C 16/08/18
'Love these smocks just amazing and so easy to clean!!! My messy little eater just got a bit cleaner lol' K.P 23/07/18
'Just received our Little Chomps smocks and OMG I/we love them. I thought they were going to be a hard plastic, for some reason I was just expecting that and wow - so beautiful so soft and 8mo did not fuss about wearing it what so ever. What a fabulous investment' M.M 17/05/18
'Thanks littlechomps! Patrick (6months) loves his smock and gives me no hassle when putting his arms through. Has saved mummy on lots of washing too!' K.O 08/08/18
'My son simply loves his new Messy Mealtime Smock, as soon as he sees me bringing it toward him, his face lights up. Brilliant product, great work' P.M 29/05/18
'Thanks for the smocks – we bought 3 last week and now can't live without them!' N.E 07/05/18
'These are the best bibs in the world! I wouldn't use any others now.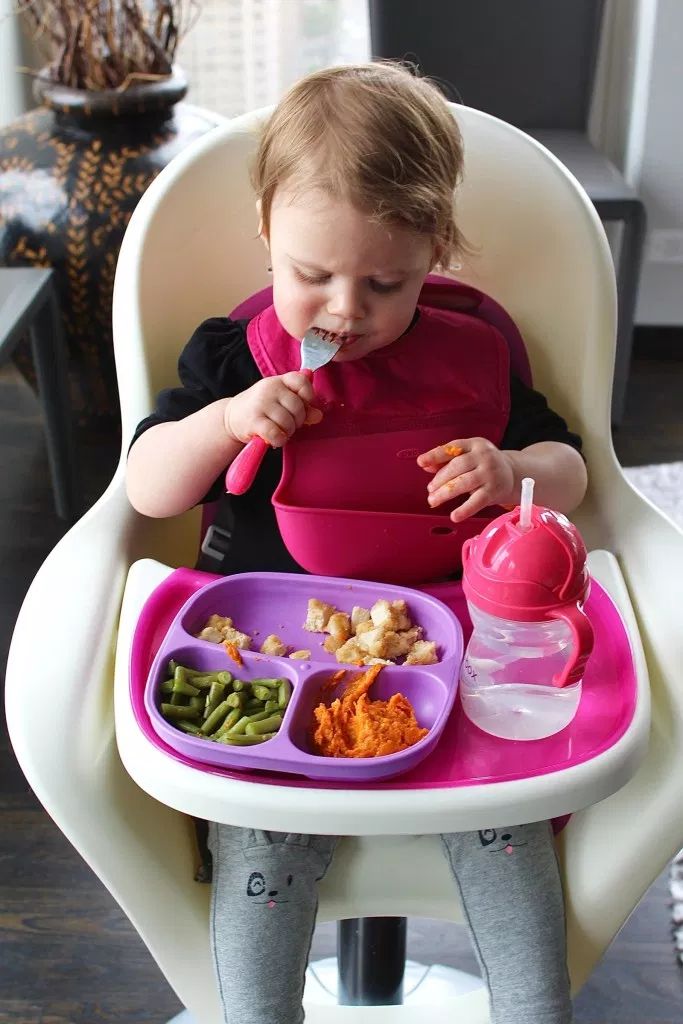 My 2 year old is still using hers and I've just received two new ones for my 7 month old. Thank you Little Chomps' B.S 12/04/18
'I genuinely couldn't live without them and can't recommend them enough! One of my all time favourite products, we have them in short and long sleeve' P.P 17/03/2018
'We LOVE our Little Chomps Smock for dinner time! Our gorgeous threads are saved' B.B 16/01/18
'A must have !!! Since our son started solids we have had so many dirty clothes (some are even stained permanently). We had to use a special "meal time outfit" (some cheap clothing that could get stained). He needed a wash after every feed. But today for the first time no dirty clothes ! No need for a bath ! Best smock ever !!' A.M 07/11/17
'the quality is awesome, mealtimes for my little one are more fun and less messier, very easy to clean, just wipe and your good to go, less worries on stains, happy baby happy mommy and daddy' M.E 05/11/17
'Best bibs ever! Have tried soooo many different bibs since my baby turned 6 months and started BLW! OMG the mess.
The only bib that helps me not change her entire outfit and bathe her after every meal is 'Little Chomps'. We have two bibs - one for home and one for out and they are used religiously! A must have for every child once they start solids' C.R 04/09/2017
'Best possible invention for keeping bub clean at mealtime..its SO easy to clean.even my partner can clean up after mealtime without doing a MAN job lol' A.J 12/08/17
'Amazing customer service and product. We have already 'tested' it out today. Bubs was happy she got to play lots with her food, make a mess and learn; and mama was happy having a stress-free meal (I really wasn't coping with the messy food being smooched onto the clothes, even though I know it is good for her to play with her food) and not having to do a change of clothes post meal. A more fun filled day has been had as we went straight from eating to more playing!' F.C 12/07/17
'Best smocks ever!! They look nice, feel nice and work wonders!! Very happy' T.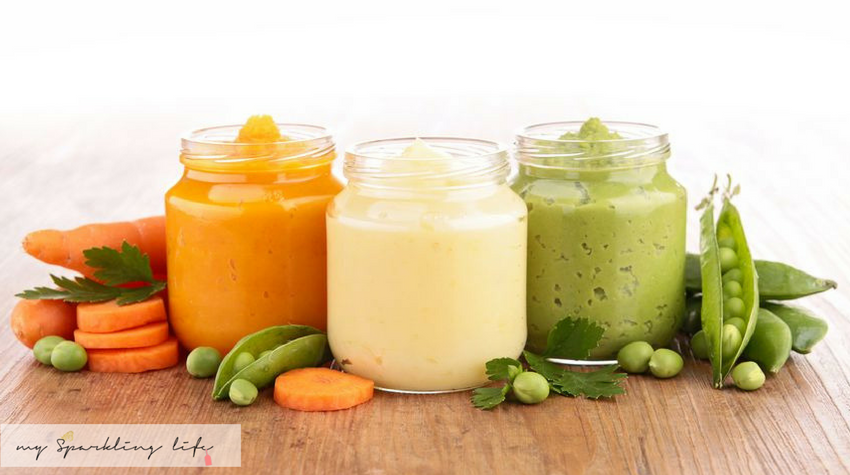 W 08/07/17
'Amazing- have had it for a week for my nearly 9 month old and it has quartered my washing- letting her eat all the messy stuff now! Tastes better when it's messy anyway- and her clothes stay spotless!! So good couldn't recommend it enough' - R.F 23/6/17
'We have one for M, still fits her. I should have bought it when she stated solids best investment ever!! - A.K 24/05/17
'Our smock arrived a few days ago for my 14 month old boy and we absolutely love it! Only regret is not getting it sooner and saving lots of messes! Will definitely recommend :)' S.H 15/05/17
'Changed my life and my laundry! Amazing! Recommended to all my mother's group who've now all bought one too!' - S.R 28/4/17
'Best investment for me and my bubba! So easy to put on and take off, as well as easy to clean. Highly recommend this product' - C.M 17/4/17
'Thank goodness for our @littlechomps, genuinly couldn't cope without it!' - P.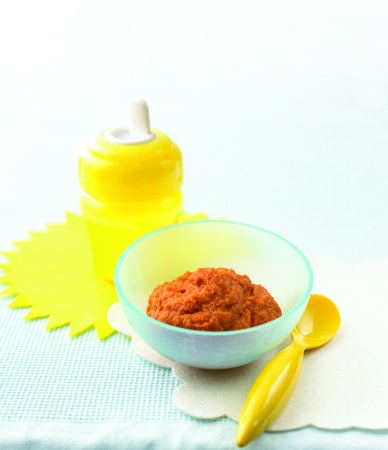 P 29/3/17
'BEST thing I purchased for Baby Led Weaning!!!! No more undressing or dirty clothes from meals or full baths after meals! WORTH EVERY PENNY!!!! I would love to hug the person who made these!!!!!' - R.I 13/3/17
'I just wanted to thank you for your ingenious product!! They are fantastic and I am SO happy with my purchase and your exceptional service' E.H 28/2/17
'Such a laundry saver!!! The quality should also be mentioned as its one of the few things that have lasted both of my children. Highly recommended' J.C 13/2/17
'Can't recommend this smock enough! I've used this for both my little ones and it is just fantastic' L.G 13/2/17
'So easy to clean and great quality' J.W 14/2/17
'I love my smock, I don't know why I waited so long to get my hands on one!' E.A 15/10/16
'It's huge, it literally covers their entire body!! Sooooo good' B.S 24/8/16
'You save us and his clothes every day! Thank you!' S.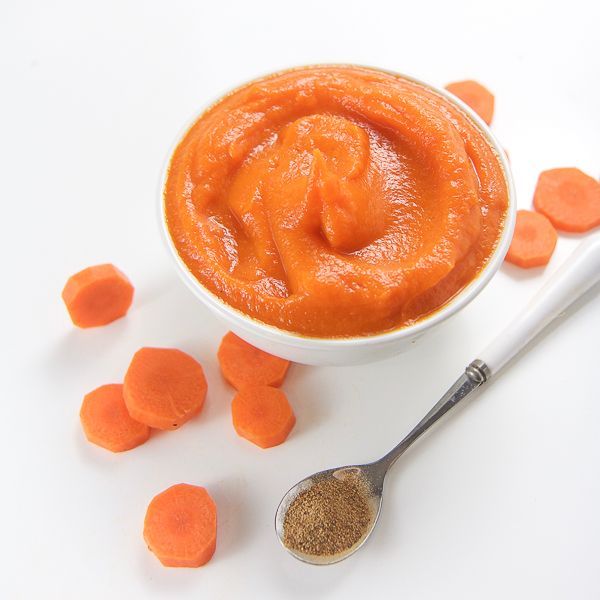 M 21/8/16
'We're loving our Little Chomps smock, so easy to wipe clean rather than put in the wash each meal' J.G 7/7/16
'Just wanted to say how much I am loving the feeding smock. I'm glad I bought 2. One for home and one lives in the nappy bag. It has saved me from having to completely change his clothes EVERY SINGLE FEED!!! Thank you.' E.S 19/6/16
'Best. Idea. Ever. I have been looking for these everywhere' J.C 3/6/16
'Fantastic product and perfect for messy bubs! Big fan!' C.R Jun-16
'I love the soft, slightly stretchy fabric. And wiping it down is so easy. This is my third baby and I wish I'd had this with the others (they were stuck in crunchy raincoat material with stained white elastic at the cuffs!)' S.R 28/3/16
'All I can say is thank goodness for @littlechomps bibs or eating out would not be a possibility for little miss' E.C 8/1/16
'Wow super speedy delivery to the UK - as you can see it was much needed for my enthusiastic daughter who, for a change remained remarkably clean underneath her new smock - many thanks!' A.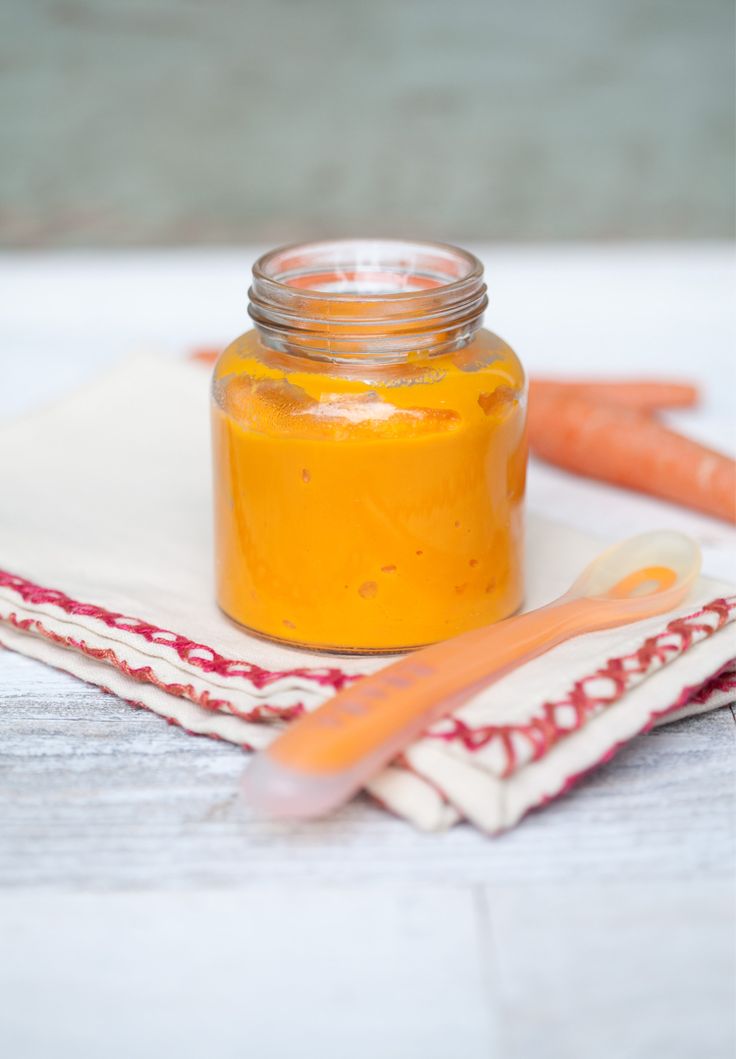 M 10/11/15
'My favourite all over smock is from @littlechomps - SO AWESOME! I use it all the time and actually really need to buy another one or two' @lapetitefoodie 19/11/15
'These are those most child and parent friendly item to have in the house! We love it' C.B 3/11/15
'We cannot thank you enough for our smock. When starting solids, we were using 3-4 bibs/muslin cloths per day and changing our little man's outfits after each meal. You've made messy mealtimes a thing of the past! We'll definitely recommend to anyone who is starting the weaning process. Thank you!' L.S, 2/7/15
'I have recently received one of your bibs, and I am quite simply amazed! I've tried just about every bib going, but yours is amazing! The style, the fit, the poppers, the length, the fabric. Everything!! I'm just gutted that I only discovered it on baby number 4! Well done on a superb product!!' S.C 22/6/15
'Thank you Little Chomps the bibs I ordered arrived this morning and my 7m old daughter and I absolutely love them.
Perfect for baby led weaning, her clothes were spotless despite her feeding her self strawberries and yogurt. She was very comfortable wearing it, which meant she ate more and they are very easy to clean. Just wish I had these when my son was little, these are so much better than anything I used with him. Totally worth paying the delivery charge from Aus to UK.' K.J, 20/6/15
'Thank goodness for our Little Chomps Smock! Definitely in my top ten must haves as a new mum!' @threexfourkids 18/6/15
'Number two has arrived! Can't say enough about how much time it saves having one of these... Scratch that, two is even better' @itsmypurelife 17/6/15
'Little Chomps I absolutely love your smock for my exceptionally messy 9month old DS. It's a lifesaver! I was seriously getting over 3 clothes changes, soaking and scrubbing of clothes!' L.C 11/6/15
'Just got ours in the mail yesterday, used it this morning for breakfast... EXCELLENT! It is saving my sanity and washing pile!' K.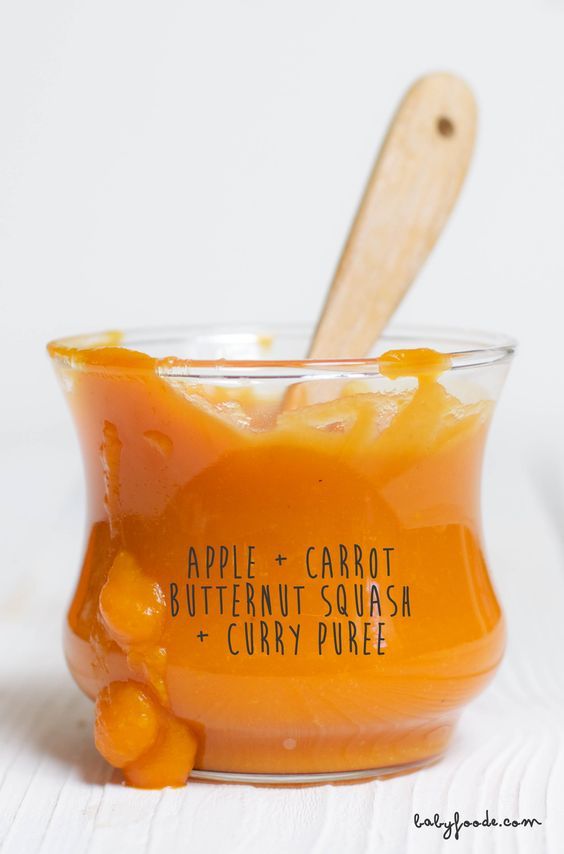 S, 12/4/15
'Feeding is easy & clothes are always clean' C.B, 5/3/15
'It's the solution I have been looking for and it works!' D.Z, 17/2/14
'She likes wearing it and I like cleaning it! Happy babe and mama!' Shannon, 24/2/14
'I think it's a wonderful design and would recommend it to others. I love products that make my life easier' 10/2/14
'Keeps her completely food free and I don't have to change her' C.R, 26/2/14
'For once I didn't have to change his clothes!' L.T, 25/1/14
'Without a doubt, it prevents food stains, wet clothes etc' Gabby, Feb 2014
'Soooo easy to clean with a cloth. Glides off. Happy days. Keeps baby perfectly dry' 14/3/14
'No messy sleeves anymore!' J.H, 4/2/14
'Good fit and easy fasten, on and off' Feb 2014
'Excellent coverage' R.M, 17/2/14
'Tucking the smock around his legs in the highchair has meant that his clothes have been fully protected' R.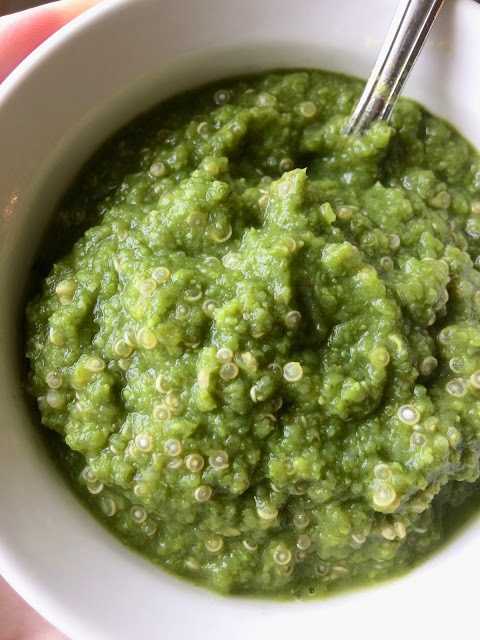 W, 11/02/14
'It's well-made, comfortable and functional' R.W, 11/02/14
'It's easy to clean and waterproof!  I also like the sleeve design. No more juices running down my sons arm' A.N, 28/01/14
'The best option I have seen' Leah, 25/1/14
'Love the length of it, means that bubs body doesn't get dirty even in the high chair'
'Very soft! Nothing scratching or pulling'
'Fewer full washes needed compared to our other smock as it wipes clean so easy. Love it. Have been using it lots'
'Lovely material and easy to wipe clean'
'The fit is secure and I like the press stud back rather than the Velcro back'
Personal protective equipment and sanitary clothing for persons employed in the field of catering
Personal protective equipment and sanitary clothing for persons employed in the field of catering
Public catering establishments - cafes, restaurants, canteens - are epidemically significant objects necessary meeting the vital needs of a person, the control over the work of which is carried out by the supervisory authorities on a regular basis in a planned and unscheduled manner.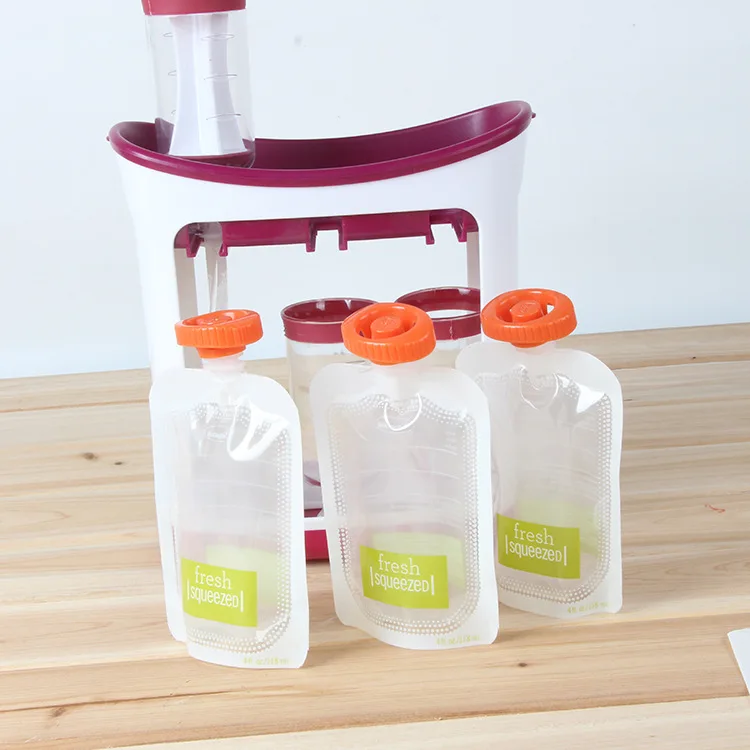 Any public catering enterprises are obliged to organize their work in such a way as to prevent infection and the spread of non-communicable (poisoning) and infectious diseases among the population and employees of the enterprise.
There are certain requirements of the sanitary legislation that define the basic sanitary and hygienic standards and requirements for the placement, arrangement, layout, sanitary condition, maintenance of organizations, conditions for transportation, acceptance, storage, processing, sale of food raw materials and food products, technological processes production, as well as working conditions, compliance with the rules of personal hygiene by employees.
An important role in maintaining the health of both catering workers and the population as a whole is played by properly selected personal protective equipment and sanitary clothing.
In accordance with the law, employees of public catering establishments must use sanitary clothing, sanitary shoes and sanitary supplies, and, if necessary, personal protective equipment in their daily work.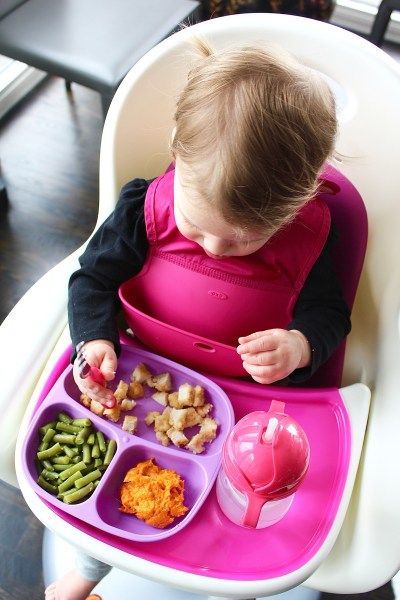 It is sometimes very difficult for the head of a public catering enterprise to navigate the whole variety of personal protective equipment and sanitary clothing that exists in our country, as well as in calculating the required number per employee.
Personal protective equipment is a technical means used to prevent or reduce the exposure of workers to harmful and (or) hazardous production factors, as well as to protect against contamination.
Sanitary clothing - type of clothing designed to prevent or reduce the impact on the worker of general industrial pollution, as well as to ensure sanitary and hygienic measures in the production process. In the catering industry, sanitary clothing should be worn by any employees who, in one way or another, come into contact with products.
Let's try to figure out what kind of sanitary clothing and personal protective equipment employees of catering enterprises should have.
Kitchen worker is a person who performs his duties by working in the kitchen, but is not a cook.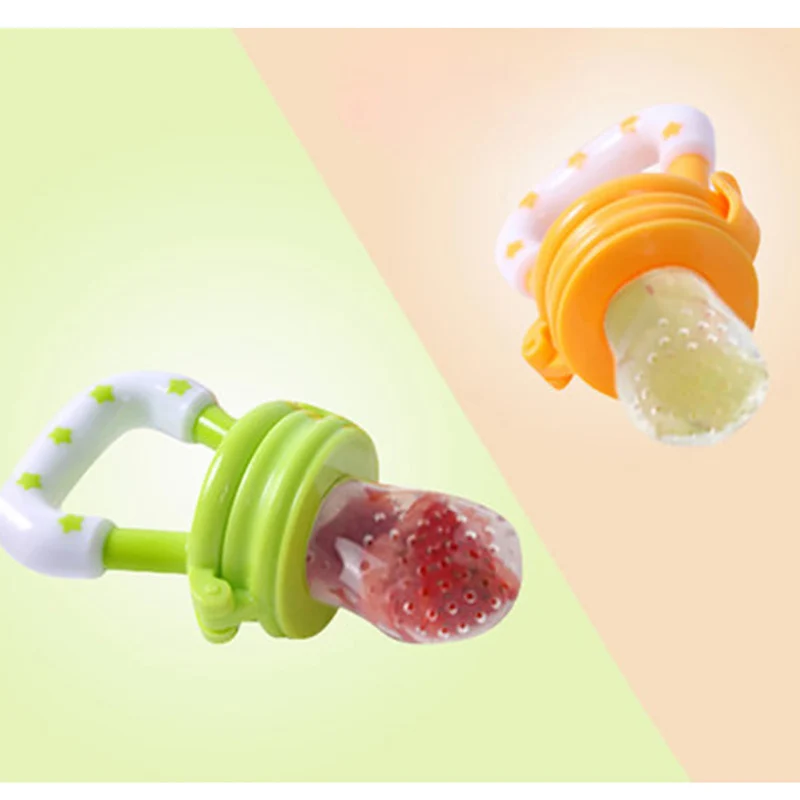 The workplace of this specialist is the production workshops of the catering unit (harvesting or pre-cooking), utility rooms, washing, cold shops. Job responsibilities of a kitchen worker in a catering unit can be varied.
Sanitary clothing for kitchen workers:
Suit for protection against general industrial pollution and mechanical impacts or dressing gown and trousers for protection against general industrial pollution and mechanical impacts
Headwear (cap, headscarf or special hairnet)
Three pairs of cloth gloves
Personal protective equipment for kitchen workers:
Two plastic aprons with bib
Polymer Arm Sleeve Set
If a kitchen worker works in a room with a low temperature (for example, in a vegetable store), then such a worker must be provided with warm clothes and warm shoes.
Waiter - an employee of public catering enterprises serving visitors in restaurants, cafes and bars.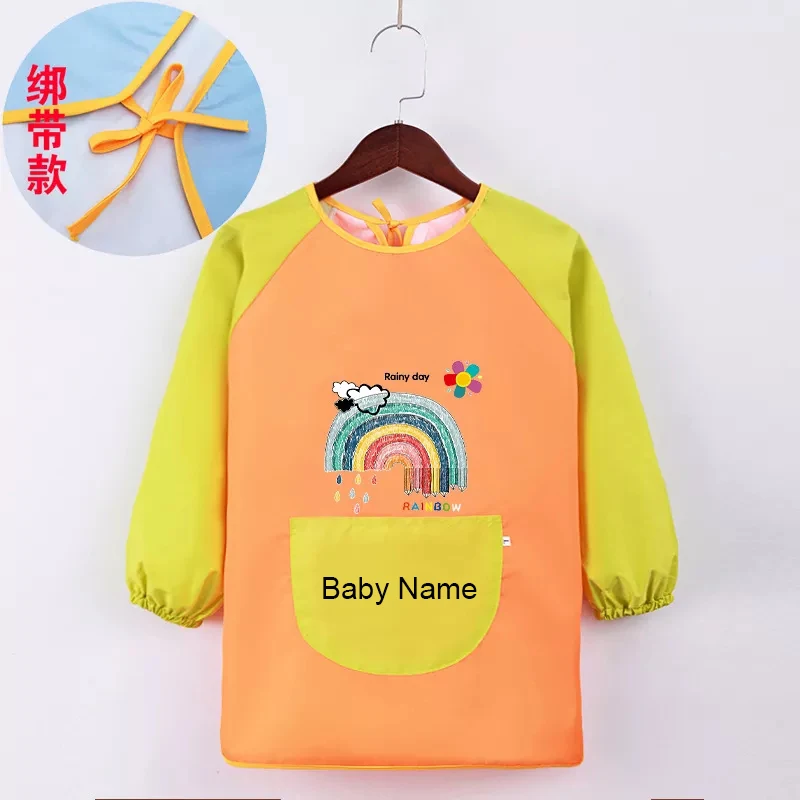 The waiter must use sanitary clothing in the performance of his duties: a suit to protect against general industrial pollution and a cotton apron. Personal protective equipment for waiters is not required.
Baker - bakery worker, specialist in baking bread and bakery products.
Cook (senior cook, confectioner and so on) - a person whose profession is cooking.
Chef Assistant - an employee whose job is to process ingredients, receive and distribute raw materials, in some cases - to perform the work of a cook.
The baker, cook and cook assistant must wear sanitary clothing in the performance of their duties:
Suit for protection against general industrial pollution and mechanical impacts or overall and trousers for protection against general industrial pollution and mechanical impacts
Headwear (cap, headscarf or special hairnet)
Polymer Arm Sleeve Set
Six pairs of gloves - rubber or plastic
Two cotton aprons.
Personal protective equipment for cooks, confectioners and bakers is optional.
Regardless of their duties, all catering employees must:
- work in clean sanitary clothing, change it as it gets dirty;
- when visiting the toilet, take off sanitary clothing in a specially designated place, after visiting the toilet, wash hands thoroughly with soap and water;
- if there are signs of a cold or intestinal dysfunction, as well as suppuration, cuts, burns, notify the administration and contact a medical institution for treatment;
- report all cases of intestinal infections in the employee's family;
- when preparing dishes, culinary products and confectionery, remove jewelry and watches;
- cut nails short and do not varnish them;
- do not fasten the overalls with pins.
Assistance in obtaining a certificate for a medical gown - certification services trts24.ru
Voted: 4
Read: 1932
medical gown gown certification 18.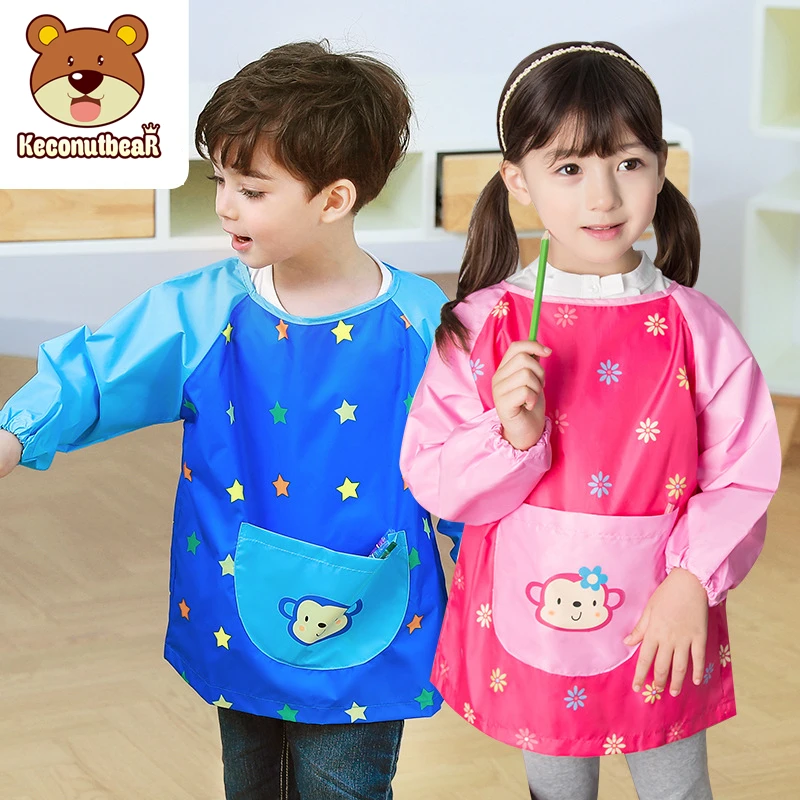 03.2021 at 11:07
Protective clothing used for medical institutions, before being released into circulation, must undergo mandatory testing within the framework of the requirements of current regulations. The legislation does not require a declaration for this product.
A certificate of conformity for a medical gown is issued only on a voluntary basis. A mandatory document is the Registration Certificate (RU), which is issued by Roszdravnadzor.
Registration in Roszdravnadzor is subject to all goods of Russian and foreign production used for their intended purpose in the activities of medical institutions. Without RC, their implementation is prohibited by law and is an administrative offense for which the violator is liable in the form of a fine. This measure is aimed at ensuring the production of safe products of high quality.
Legislative framework
Since clothes intended for use in pharmaceutical and medical institutions are medical devices, they are subject to mandatory registration with Roszdravnadzor.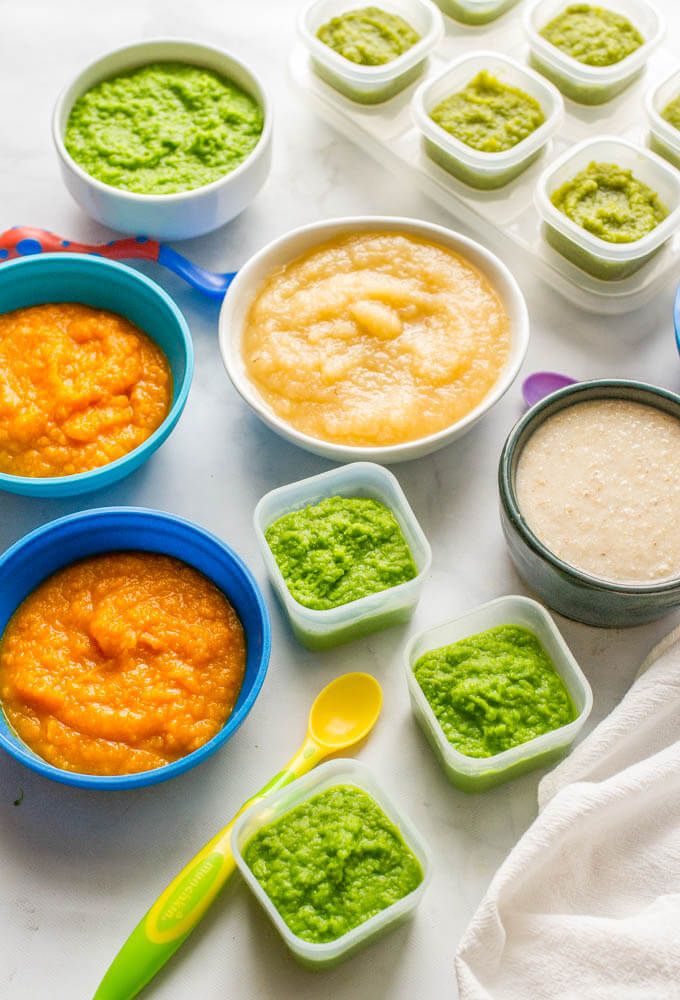 To do this, it undergoes a series of laboratory tests, during which the compliance of the obtained indicators with established norms and requirements is checked. The expert commission conducts toxicological and clinical studies, strength tests in the laboratory.
Based on the results of the check, a test report is drawn up, on the basis of which a Registration Certificate is issued. RU on a medical gown makes it possible to use the product for its intended purpose on legal grounds. Manufacturers, importers, wholesalers and retailers should receive this document.
The purpose of registration of RC is to confirm the compliance of products with established standards. The certificate includes the following information:
name of the medical product, hazard class;
information about the manufacturer indicating the place of production;
product code in the all-Russian classifier;
standard according to which products are produced;
test data;
registration number and date of issue.
Registration certificate validity period is not limited. The registration procedure is established in Decree of the Government of the Russian Federation No. 1416.
Medical clothing created as an individual order and intended not for sale, but only for personal use by a certain employee of a medical institution, does not go through the state registration procedure.
Registration of the RC is a complex and lengthy procedure that can take more than 6 months, depending on the composition of the attached documentation and the number of necessary checks. If the product does not have complex specifics and no documents need to be finalized, the procedure may take less time.
To increase the attractiveness of products, after receiving the RC, the manufacturer (supplier) has the right to additionally issue a voluntary certificate for medical gowns in one of the voluntary certification systems (VTS) registered with Rosstandart.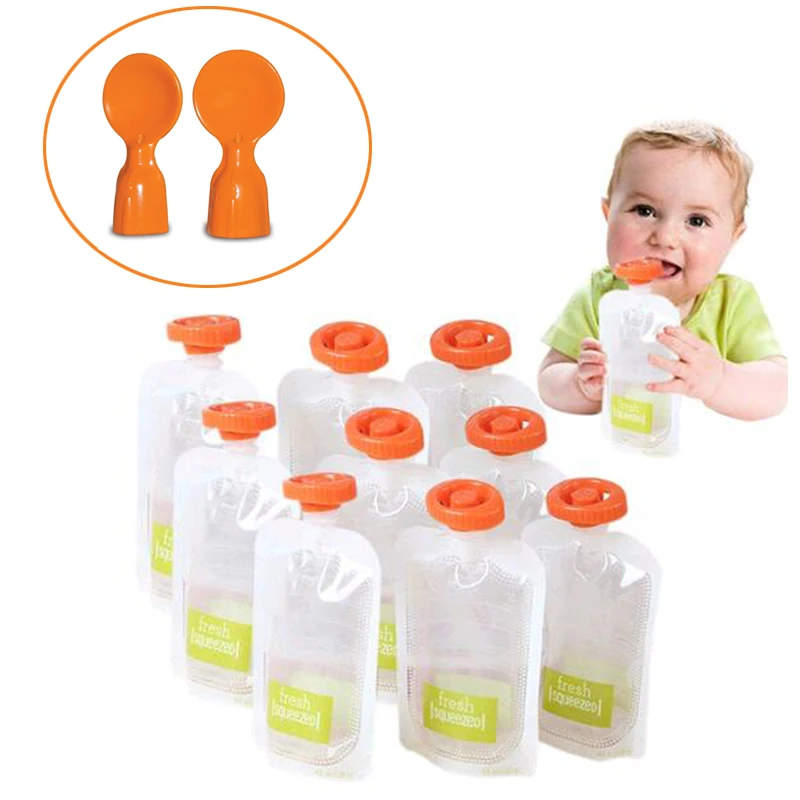 The certificate, obtained at the initiative of the entrepreneur, allows you to get the following number of competitive advantages:
strengthens a positive image in the market;
causes more confidence among consumers who prefer to purchase a product with an additional guarantee of quality and safety;
allows you to increase the demand for products and sales figures, enter new markets;
increases interest from potential investors and business partners;
allows you to conclude profitable contracts with large customers, increase the chances of winning when participating in tenders, including public procurement;
increases the chances of passing regulatory inspections with positive results;
allows you to document the unique qualities of products.
Certification provides for laboratory testing, during which the compliance of the product with the requirements of the relevant national standard is checked.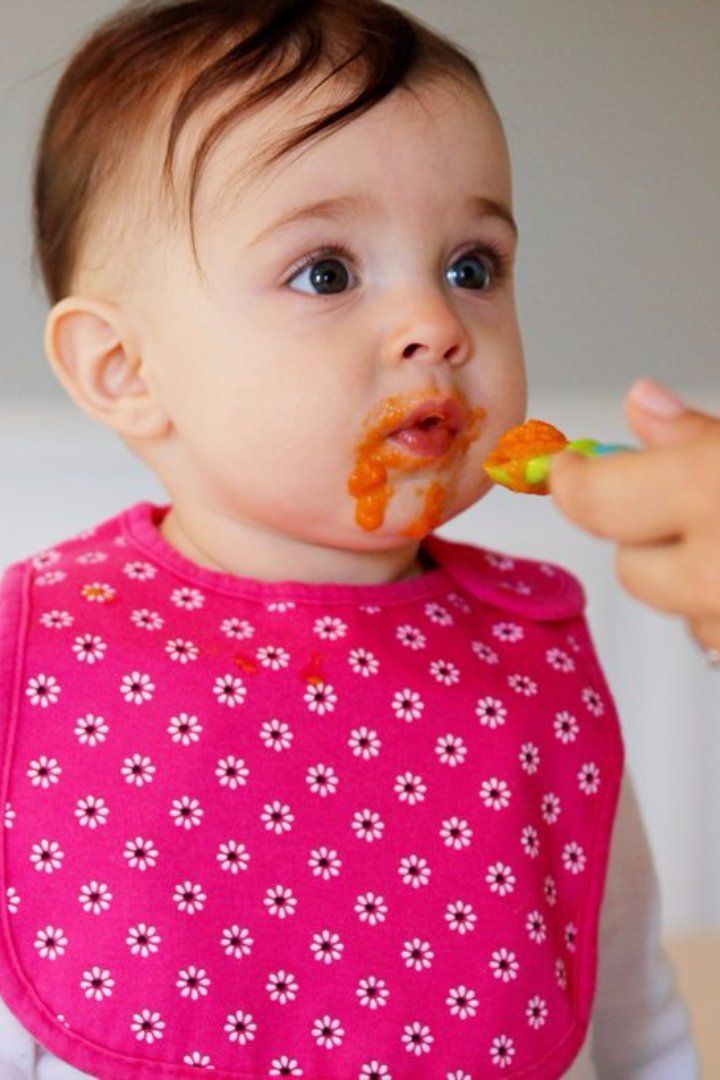 The manufacturer himself can declare the characteristics of the goods that he wants to confirm. If the manufactured products do not fit any GOST, the applicant is obliged to develop their own technical specifications. In the absence of the possibility of self-development, this process can be entrusted to the experts of a certification organization.
The voluntary certificate is registered in the register of the selected VCS of Rosstandart. It is valid for three years only in Russia.
What is required for the procedure?
In order to obtain a Registration Certificate or a voluntary certificate, you need to apply for help to the certification center and provide:
an application of the established form;
details of the enterprise, an extract from the USR, constituent documents;
current regulatory and technical documentation for domestic manufacturers - GOST or TU;
for importers - supply contract, invoice;
product details, test samples;
additional information and documents on request of an expert.
Stages of registration
The procedure for obtaining permits is carried out in stages:
The applicant applies to the certification center with an application, prepares a package of necessary documents and samples for examination.
Experts analyze the information received. A preliminary consultation is held, during which all the nuances of the procedure are discussed. The parties sign the contract.
An independent examination is carried out in the laboratory.
The results of the procedure are recorded in the test report.
A decision on the issuance of a RC is being prepared, the documents are sent to Roszdravnadzor.
On the basis of the test results obtained, no later than ten days from the date of receipt of the final conclusion of the examination of the quality and safety of the goods, Roszdravnadzor evaluates it, makes a decision to issue the RC or refuse to issue it (in this case, the applicant receives an official notification of refusal indicating reasons).