Baby foods for 18 months old
Toddler Meal Plan: 18-24 Months Old
AndieM.Ed., RD, LDN, CLC, RYT-200
Follow their cues: Your little one knows when they are hungry and full, let them guide how much they eat

Tips for picky eating: You provide healthy foods at mealtimes, let your toddler choose what and how much to eat
By 18 months, your child can eat the same foods as the rest of the family, making mealtime much easier to figure out. At this age, offer your little one food every 2 to 3 hours since their tummies are still pretty small and they'll need to eat frequently throughout the day to get the nutrients needed for development.1 This usually ends up being 3 meals and about 2 to 3 nutritious snacks daily.
Follow your toddler's hunger and fullness cues
Your little one may be able to verbalize when they are hungry and when satisfied. Their developing communication skills may also include voicing their likes and dislikes when it comes to which foods they prefer to eat.
Make sure to listen to your little one's hunger and fullness cues to help them build strong internal feeding cues as well as a healthy relationship with food.2To help nurture your child's internal cues, provide meals without distractions such as the TV or other screens.3
Read more: Understanding Your Baby's Hunger and Fullness Cues
Tips for picky eating
You may find your little one becoming a bit picky at this age. Try not to let this be discouraging. Your goal as the parent is to provide healthy food choices and set specific times to eat. Your child's job is to decide how much of the foods you provide to eat, or if they eat them at all!4,5 This is called the Division of Responsibility. While them leaving food on the plate may feel frustrating, don't force your little one to eat something. Over time, and as they watch you eat these foods, they will become more comfortable and may eventually eat them.6 Keep mealtime a positive experience and offer disliked or new foods over and over again!
Read more: The Division of Responsibility: Helping Avoid Picky Eating
Utensil time!
By 18 months, your little one may be fairly proficient at eating with a spoon.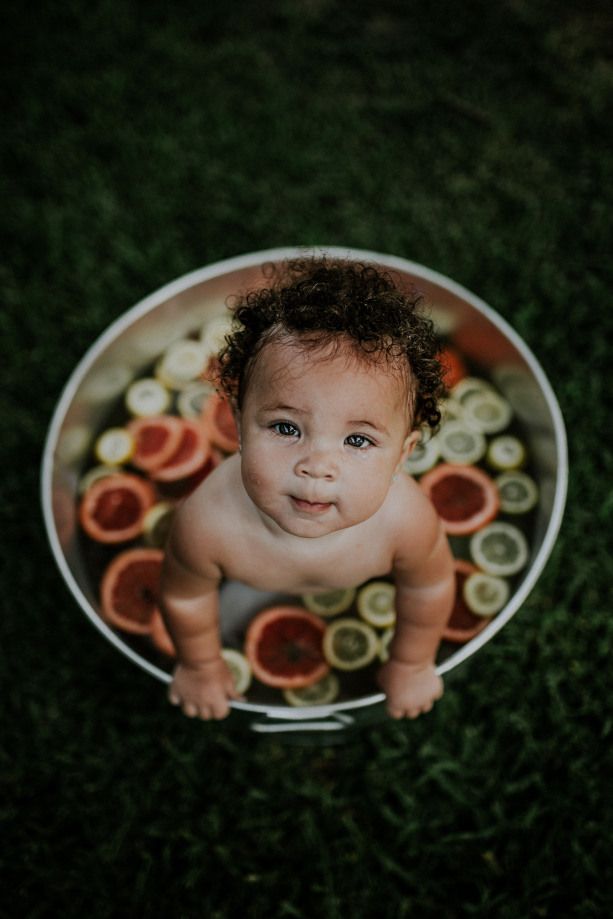 At each meal, provide toddler utensils to allow your child lots of practice.7,8 The same goes for cups. At meals, provide water or milk in a plastic cup to help your little one develop their skills.1
Read more: Transitioning to Cups for Babies and Toddlers
Fully transitioned to cow's milk
By now, your child should have transitioned from infant formula to whole milk or soy milk. The American Academy of Pediatrics recommends drinking about 16 ounces per day, with a max of 24 ounces (2 to 3 cups).9 If you are still breastfeeding, you can continue to do so as both you and your child desire.10,11 The American Academy of Pediatrics also recommends that your little one be fully weaned from a bottle between 12 and 24 months.12
Read more: What Type of Milk Should my Toddler Drink?
The below meal plan for 18 – 24-month-olds provides snack and recipe ideas that will help you to provide your child with nutritious choices that will continue to influence their taste development and food preferences.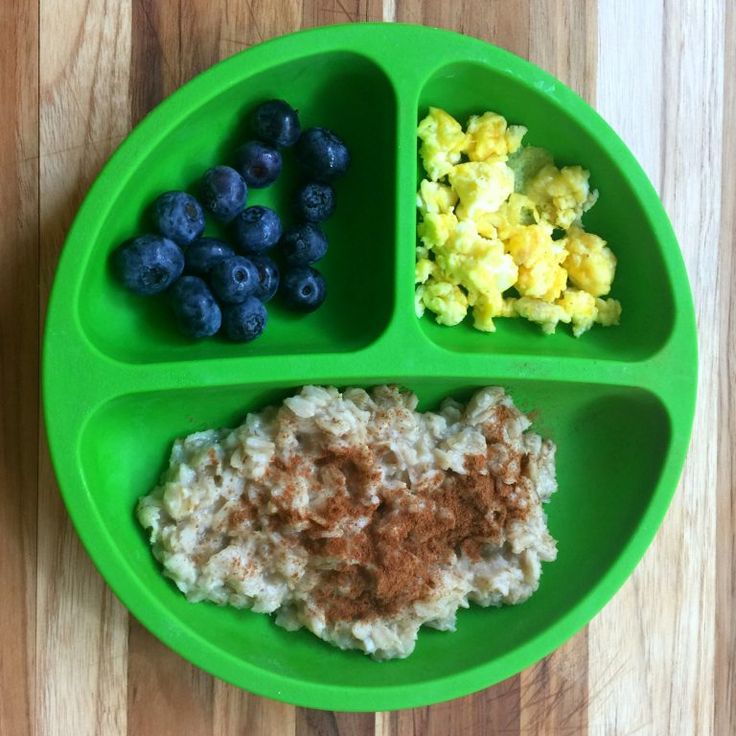 Pro Tips for feeding your 18- to 24-month-old:
As your child gets older and life gets busier, it may seem easier to choose quicker, more convenient foods. However, many ready-to-eat convenience foods are highly processed and contain added sugars and excess salt; read the label before you offer these to your tot.13Your child's taste preferences are still developing so be sure to offer them mostly whole, fresh foods, including fruits, vegetables, whole grains, and lean proteins. The food you serve your child during this stage can influence what they prefer to eat later in life.14
Need healthy snack ideas? Check out: Healthy Snacks for Babies and Toddlers
For more information on picky eating, please visit our Picky Eating Hub.
Breakfast
Option 1: Whole grain toast topped with nut butter and sliced bananas

Option 2: Oatmeal made with milk and frozen berries

Option 3: Broccoli and Cheddar Egg Cups

Option 4: Whole grain waffle with ricotta cheese and berries

Option 5: Freezer-friendly Spinach Waffles
Lunch
Option 1: Whole wheat pasta mixed with white beans and tomato sauce

Option 2: Turkey roll up: whole wheat tortilla with hummus spread, turkey and sliced cucumber

Option 3: Pumpkin Mac & Cheese

Option 4: Avocado Tuna Salad in Mini Pita Pockets

Option 5: Tex-Mex pizza: whole grain pita topped with tomato sauce, cheddar cheese, and black or pinto beans
Dinner
Option 1: Veggie lasagna

Option 2: Crispy Cumin White Fish with Pineapple & Avocado Chunks and Cilantro Rice

Option 3: Whole Grain Chicken Nuggets with Green Bean "Fries"

Option 4: Stir fry with chicken, squash, peas and brown rice

Option 5: Black bean tomato quesadillas
Snacks
Option 1: Sliced apples with a thin spread of nut butter

Option 2: Cottage cheese and fruit

Option 3: Veggies with hummus

Option 4: Chocolate Avocado Yogurt Popsicles

Option 5: Blueberry Banana Blender Muffins 
Let's Chat!
We know parenting often means sleepless nights, stressful days, and countless questions and confusion, and we want to support you in your feeding journey and beyond.
Our Happy Baby Experts are a team of lactation consultants and registered dietitians certified in infant and maternal nutrition – and they're all moms, too, which means they've been there and seen that. They're here to help on our free, live chat platform Monday – Friday 8am-6pm (ET). Chat Now!
Read more about the experts that help write our content!  
For more on this topic, check out the following articles and recipes:
Family Meals: Developing Healthy Eating Patterns
Why folate matters for babies, tots and mama
Picky Eater Meal Plan: Recipe and Snack Ideas
When it's More than Picky Eating: 4 Warning Signs
Our meal plans offer recipe and meal suggestions for your child. They are not designed to replace your doctor's recommendations, nor do they take into account special nutritional needs, including allergies and intolerances. The meal plans suggest serving sizes that may or may not be appropriate for your child. Please consult your doctor to determine what is best for your child.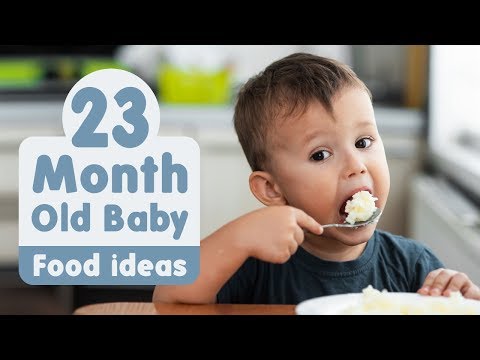 18 Months Old Baby Food Ideas Along with Recipes
If your little one is 18 months old, he won't be happy with his regular glass of milk and plain biscuits. At this age, your little tot wants more options in foods. As your little tot is growing up, his tastes and preferences will evolve too. He will be more than happy if you offer him a variety of foods. Introducing healthy snacks in his meal plan can go a long way in ensuring he meets his nutritional requirements as well as looks forward to mealtimes.
Video: Food Ideas for an 18-month-old Baby
Nutrient Requirements of an 18-month-old Baby
The nutrients your child will need at this age include the following. Make sure you make food which is rich in these nutrients.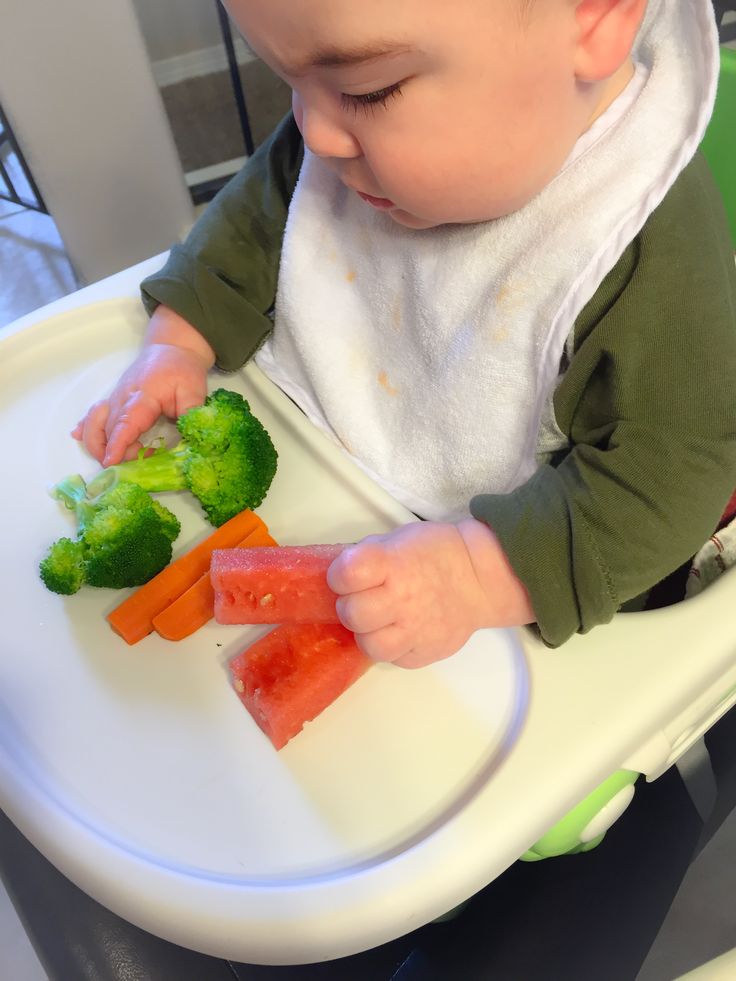 Iron: It is important to include iron-rich foods in your child's diet to ensure that his immune system functions normally. Include veggies like broccoli, spinach, and kale regularly in his meals.
Fats: Your little one's appetite would not be as high as it used to be earlier. Hence, it is important to ensure he gets the right amount of fat on a daily basis. A couple of servings of butter is a good way to make that happen. You can also give him ghee or butter. 
Protein: Protein is an essential nutrient for a growing tot. It is important for the good health of your child's skin, hair, nails, muscles, and bones. So make sure you include protein-rich foods in your child's snacks and lunch. Some protein-rich foods that you can give to your toddler include dairy products, eggs, meat, nuts, beans, etc. Giving these foods in the right quantity will meet his protein requirements.
Calcium: Calcium is important for the development of teeth and bones. Some good sources of calcium include dairy products, broccoli, kale, etc. Milk is important for a growing child, so include milk in your child's diet. While whole cream milk is highly recommended, supplementary products such as cottage cheese or kefir can be good too.
How Much Food Does Your Child Need at 18 Months of Age?
The quantity of food a toddler eats around this age is comparatively lesser than what he consumed earlier. Therefore, it is necessary to match a calorie intake of about 1.2 kilocalories than focusing on the quantity of food.
Best Foods for an Eighteen-Month-Old Baby
If you are looking for options in foods for your baby, you have come to the right place. Include the foods suggested below in your child's diet.
1. Milk
If you still breastfeed your child, then it is well and good. But once a day, you can give him cow's milk. Milk is essential for the healthy development of teeth and bones of your child, so make sure your little one drinks a cup of milk daily.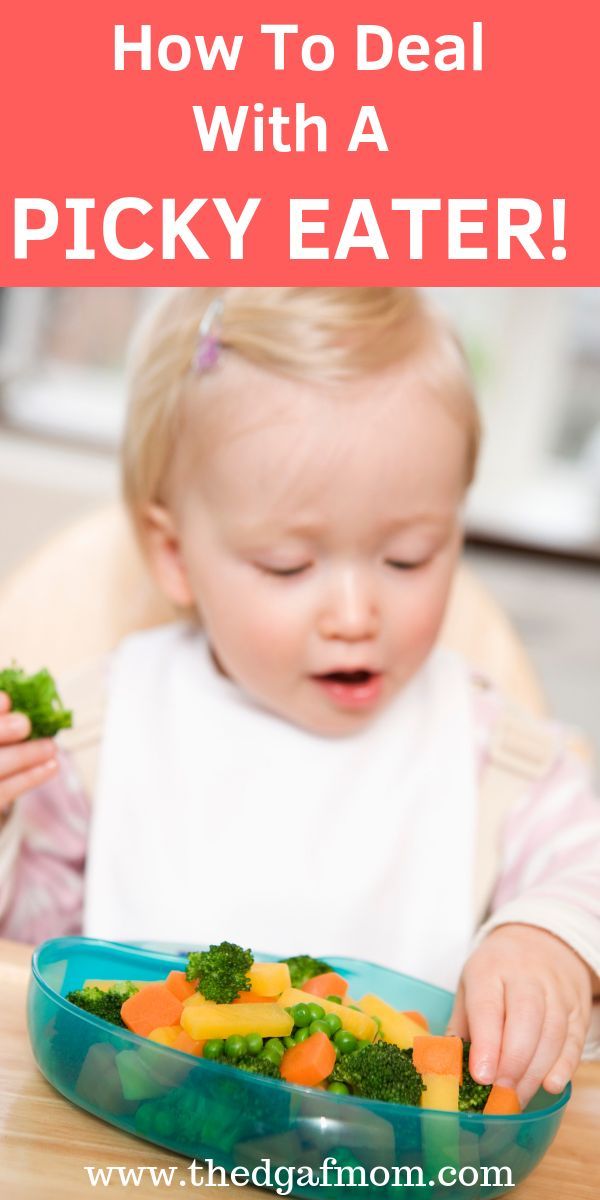 He should learn to drink milk as well as water from a cup instead of a bottle now.
2. Fruits
Including fresh fruits in your child's breakfast is a great way to make sure his body gets the essential nutrients. Don't refrain from giving dry fruits as well as they are healthy too. Once in a while, you can give fruit purees, but don't give fruit purees or fruit juices on a daily basis as they are not high in fibre and won't be beneficial for your child's health. Give him cut fruits every now and then.
3. Vegetables
You must include veggies in your child's diet. If your child doesn't like vegetables, you can make finger food for him. You can make baked carrot sticks or mashed potatoes. Also, include leafy vegetables in his diet.
4. Meat and Nuts
While this combination might seem weird, pairing both these foods together can meet your child's protein requirements. You can give chicken or fish with soy chunks, sprouted beans, cashew nuts, and so on.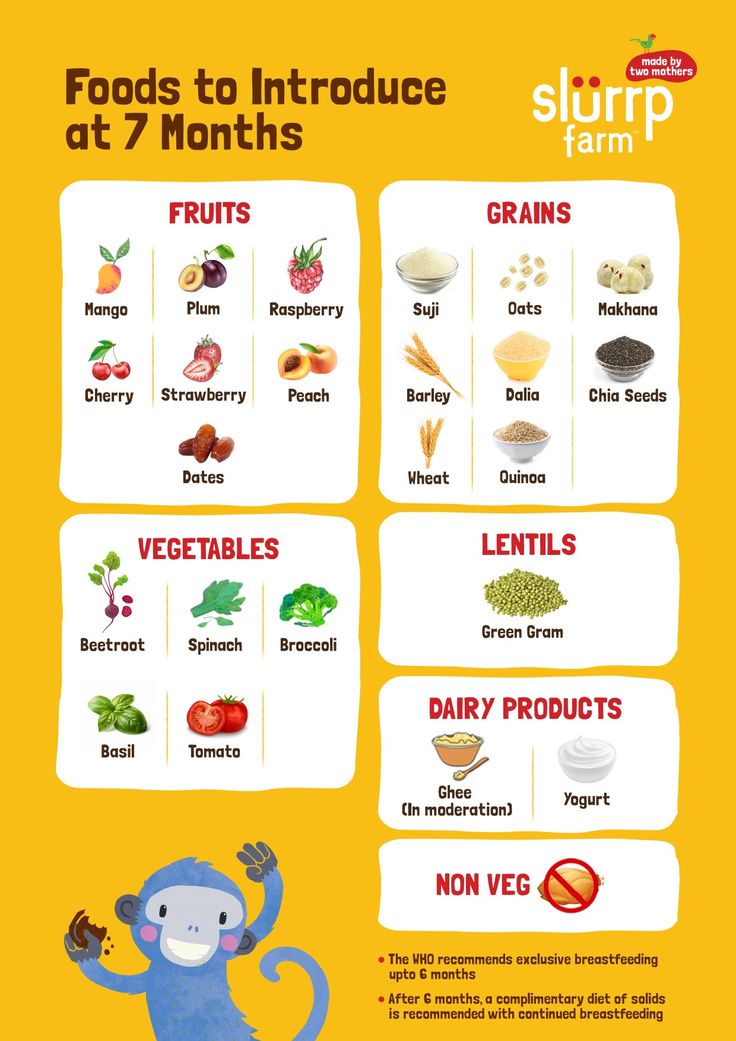 You don't have to do this everyday; having this combination every alternate day of the week should benefit for your child. But if you notice any signs of food allergy in your child, stop giving these foods together.
5. Bread
Avoid giving white bread to your kid as much as you can. Whole wheat bread should be your go-to option if you want to make sandwiches for him. You can also give him dry cereal or crackers instead of bread.
6. Ghee
Ghee is good for health and your child needs it in his growing years. So make sure you give him ghee daily. You can make parathas in ghee or even add it to khichdi. A dollop of ghee can be very nutritious for your child, so make it a part of his daily diet.
7. Jaggery
Instead of adding processed and refined sugar in your child's food, add jaggery. Jaggery is good for health and can make anything taste delicious.
8. Water
We know water is not a food, but it is important for your child.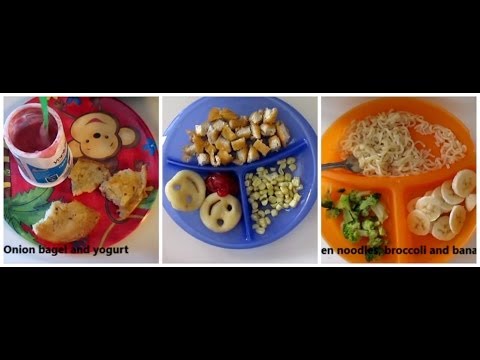 Make sure that your little one drinks enough water daily. You can also give him other fluids. There are chances of your kid suffering from digestive issues and health problems if his water intake is not enough.
9. Cheese
Along with milk, you can also include other dairy products in his diet. Kids love to eat cheese and cottage cheese, so give these to your kiddo without worrying. Different varieties of cheese along with yoghurt provide probiotics and other nutrients that simple whole milk may not always do.
10. Whole Grains
The benefits of consuming whole-grain food items may not be visible instantly but they take place internally over time. Instead of giving him calorie-rich cereals or white bread, give him whole wheat bread or whole-grain cereals.
A Sample Food Chart for an 18-Month-Old Baby
Here is a sample chart that you can refer to for making a healthy meal plan for your eighteen-month-old toddler. However, it is recommended that you consult a doctor or an expert before giving him something new.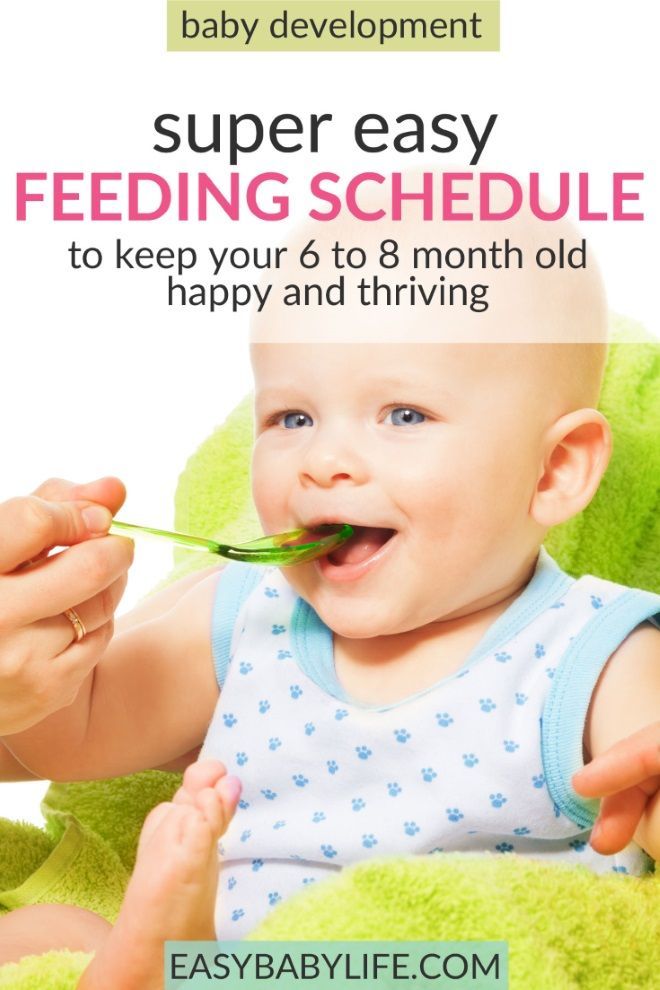 You can make some changes in this plan and create a meal plan that suits your 18-month-old toddler.
Diet for a 18-month-old – Week 1, Day 1
Diet for a 18-month-old – Week 1, Day 2
Diet for a 18-month-old – Week 1, Day 3
Diet for a 18-month-old – Week 1, Day 4
Diet for a 18-month-old – Week 1, Day 5
Diet for a 18-month-old – Week 1, Day 6
Diet for a 18-month-old – Week 1, Day 7
| | |
| --- | --- |
| Breakfast | Whole wheat pancake with milk |
| Mid-morning | 1 small glass of pomegranate juice |
| Lunch | Roti + dal + a sabzi of choice + a few slices of cucumber + hand pounded rice |
| Evening | Banana-walnut milkshake |
| Dinner | Stuffed parathas with curd or lassi |
Diet for a 18-month-old – Week 2, Day 1
Diet for a 18-month-old – Week 2, Day 2
Diet for a 18-month-old – Week 2, Day 3
Diet for a 18-month-old – Week 2, Day 4
Diet for a 18-month-old – Week 2, Day 5
Diet for a 18-month-old – Week 2, Day 6
Diet for a 18-month-old – Week 2, Day 7
Diet for a 18-month-old – Week 3, Day 1
Diet for a 18-month-old – Week 3, Day 2
Diet for a 18-month-old – Week 3, Day 3
Diet for a 18-month-old – Week 3, Day 4
Diet for a 18-month-old – Week 3, Day 5
| | |
| --- | --- |
| Breakfast | Cornflakes with milk and powdered walnuts and strawberries |
| Mid-morning | Paneer (cottage cheese) or boiled egg (chopped) with chaat masala |
| Lunch | Roti + dal + a sabzi of choice + a few slices of cucumber + hand pounded rice |
| Evening | Dalia (broken wheat) upma with milk |
| Dinner | Non-spicy pav bhaji with moong dal (green gram split) soup |
Diet for a 18-month-old – Week 3, Day 6
Diet for a 18-month-old – Week 3, Day 7
| | |
| --- | --- |
| Breakfast | Poha with tomatoes and capsicum + chocolate-walnut milkshake |
| Mid-morning | Soya-wheat gur papdi |
| Lunch | Roti + dal + a sabzi of choice + a few slices of cucumber + hand pounded rice |
| Evening | Milk custard or egg custard pudding |
| Dinner | Rajma (kidney bean) chawal with tomato soup |
Diet for a 18-month-old – Week 4, Day 1
| | |
| --- | --- |
| Breakfast | 1 egg or paneer paratha with green chutney |
| Mid-morning | Papaya cubes with chaat masala and honey |
| Lunch | Roti + dal + a sabzi of choice + a few slices of cucumber + hand pounded rice |
| Evening | Seviyan (vermicelli) kheer |
| Dinner | Paneer cutlets or grilled fish with rajma (kidney bean) soup and grated carrot sticks |
Diet for a 18-month-old – Week 4, Day 2
Diet for a 18-month-old – Week 4, Day 3
Diet for a 18-month-old – Week 4, Day 4
Diet for a 18-month-old – Week 4, Day 5
Diet for a 18-month-old – Week 4, Day 6
Diet for a 18-month-old – Week 4, Day 7
Your little one should also have at least half a glass of milk every day.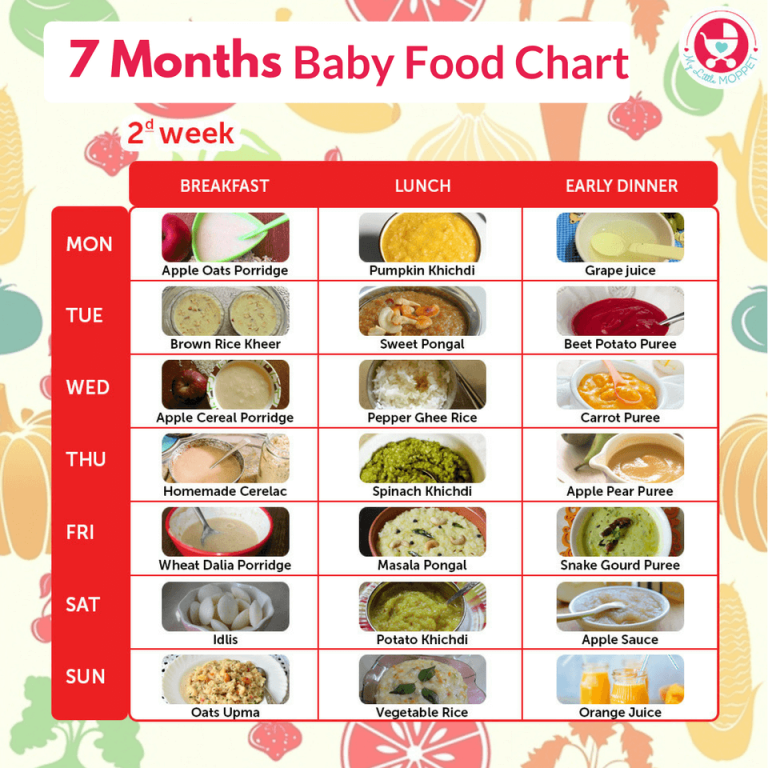 Video: Food Recipes for an 18-month-old Baby
Food Recipes for an 18-month-old Baby
Coming up with new breakfast ideas or novel plans for dinner can be difficult when you have to do it daily. So here are some recipes of some dishes that your child will love to eat.
1. Soybean Cutlets
You might have made bread cutlets often. How about this time you try something different? Make soy cutlets – your little one will love eating them.
Ingredients
Chopped onions – 1 cup
Oil – 2 tbsp
Chopped coriander leaves – 1 cup
Pepper – 2 tbsp
Salt to taste
Chaat masala – 1 tsp
Garam masala – 1 tsp
Boiled and mashed potatoes – 4
Bread crumbs – 1 cup
Soybean dal paste – 1 cup
Method
In a large bowl, mix the soy paste, potatoes, spices, coriander, and some salt. Mix the ingredients well.
Now, make small balls of the above mixture and flatten them to make cutlets. If they are loose, keep them in the fridge for 30 minutes. Next, coat them with the crumbs.
Add some oil to a pan and shallow fry the cutlets from both the sides on a medium flame.
Serve with tomato chutney.
2. Besan Cheela
The versatility of this recipe is what makes it a great hit among children and adults alike.
Ingredients
Oil – 2 tbsp
Chopped coriander leaves – 1 small cup
Salt to taste
Water as required
Besan – 1 cup
Method
Take the besan and salt in a bowl. Add the coriander to it. Add water slowly and stir continuously to mix it well. Make sure no lumps are formed.
Heat some oil in a pan then pour a ladle or two of the batter on the pan – spread it evenly. Cook it well from both the sides – until it turns golden brown.
Serve with ketchup or yoghurt.
3. Banana Dosa
Banana dosa may sound strange but it tastes delicious. Here is how you can make banana dosas for your little one.
Ingredients
Ghee – 2 tbsp
Bananas – 2
Dosa batter – 5 cups
Method
Take peeled and mashed bananas in a large bowl. Add the dosa batter to this bowl and mix them well.
Heat some ghee in a pan and pour a ladle or two of the batter on to the pan, spreading it evenly to make a small circle. Add a little more ghee around the edges.
Cook the dosa on a medium flame then flip. Let it cook from both sides.
Serve with honey and let your child enjoy it.
4. Oats and Apple Porridge
This breakfast recipe can be made for the entire family in a single go.
Ingredients
Jaggery or honey – 2 tbsp
Chopped apple – 1
Milk – 2 cups
Instant oats – 1 cup
Method
Cook together oats and milk in a deep pan. Stir it continuously for a few minutes.
Turn off the flame when it starts thickening. Garnish with apple pieces before serving.
5. Spinach Moong Khichdi
Spinach moong khichdi tastes yummy and offers many nutritional benefits.
Ingredients
Ghee – 3 tbsp
Turmeric  – 1 tsp
Cumin seeds – 1 tsp
Garlic (crushed) – 3-4 cloves
Spinach leaves (chopped) – 1-2 cup
Rice – 1 cup
Moong dal – 1/3 cup
Method
Wash the rice and dal in two separate bowls and strain the excess water. Keep them aside.
Heat some ghee in a cooker. Once the ghee is hot, add the cumin seeds.
Once the colour of the cumin seed changes, add in the crushed garlic and spinach. Add in turmeric and sauté.
Then add the washed and soaked dal to the cooker, followed by washed and soaked rice.
Add 2-3 cups of water and let it cook for five whistles. Mash it properly and add some ghee before serving.
Tips to Feed Your Child
If your little one is a fussy eater and doesn't eat what's on his plate, here are some tips you can try to make him eat his food.
Lead by example – if you want your child to try a new vegetable or something else, eat it in front of him and say that it is delicious. When he sees you trying something new, he might be tempted to try that out.
Let your child play with food first. It is okay if he doesn't eat a veggie – let him play. In a few days, he will eventually put that veggie in his mouth, and you never know he might actually love its taste.
Give him small meals but frequently. If you serve too much he might not eat it.
Offer new foods every week this will evolve his taste palate.
Teach him to chew his food properly.
Use attractive cutlery and make the dishes look appealing if you want to make your child eat something new.
It is hard to make a child eat something if he is not in the mood to eat. But we hope the food mentioned in the diet chart will be liked by your kiddo. The diet chart mentioned in the article is a sample diet plan. You can tweak it as per your liking. A better option would be consulting a doctor before making your child try anything new. So talk to your doctor and find out what is best for your 18-month-old. Work out a plan with your doctor and give the best to him!
Also Read: 15 Healthy and Tempting Finger Foods for Toddlers
18-24 months - mama.ru
At the age of about 18 months, the motor, speech and intellectual abilities of the child begin to develop rapidly. Now he runs faster, speaks more clearly and thinks better. Before doing something, the kid can imagine it in his mind. By the end of the second year, the child understands almost any phrases related to everyday affairs and can even help his mother around the house.
Boys at 24 months
| | low | below average | medium | above average | high |
| --- | --- | --- | --- | --- | --- |
| Height, cm | 76. 9 | 79.6 | 82.3 | 85.0 | 87.7 |
| Weight, kg | 8.8 | 9.8 | 10.9 | 12.2 | 13.7 |
| Head circumference, cm | 44.7 | 46.0 | 47.4 | 48.7 | 50.0 |
Girls at 24 months
| | low | below average | medium | above average | high |
| --- | --- | --- | --- | --- | --- |
| Height, cm | 74.9 | 77.8 | 80.7 | 83.6 | 86.5 |
| Weight, kg | 8.1 | 9.1 | 10.2 | 11.6 | 13.2 |
| Head circumference, cm | 43.5 | 44.9 | 46.2 | 47.6 | 49.0 |
Baby health
18-24 months
Baby nutrition
18-24 months
Closer to two years, parents often face a problem: the child refuses to eat.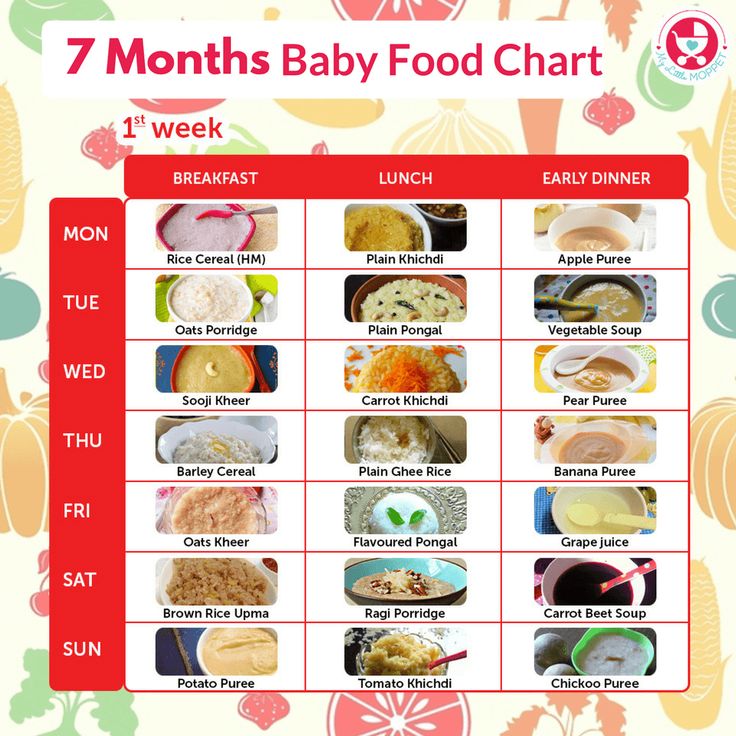 You should not worry too much about this and force your child to stuff the entire contents of the plate into himself at all costs. Such a decrease in appetite has a completely scientific justification.
A child's growth slows down significantly by the age of one and a half. If in the first year of life his body weight increases by about three times, then from one to two years he grows by only 30 percent. Therefore, the baby needs less food. In addition, the growth of the baby in height is much greater than in width, and as energy reserves, the child spends fat accumulated in infancy. That is why children of this age begin to visually "lose weight".
A baby's diet at this age should include approximately 1000-1300 calories per day. Protein requirement: 2 grams per kilogram of body weight per day. Ideally balanced diet: 50-55% carbohydrates, 35-40% fats, 10-15% proteins. Frequent feedings are helpful. Sweet foods and sweets should be avoided.
It can be very difficult to fully balance the daily meals, because a child can eat more today and almost nothing tomorrow.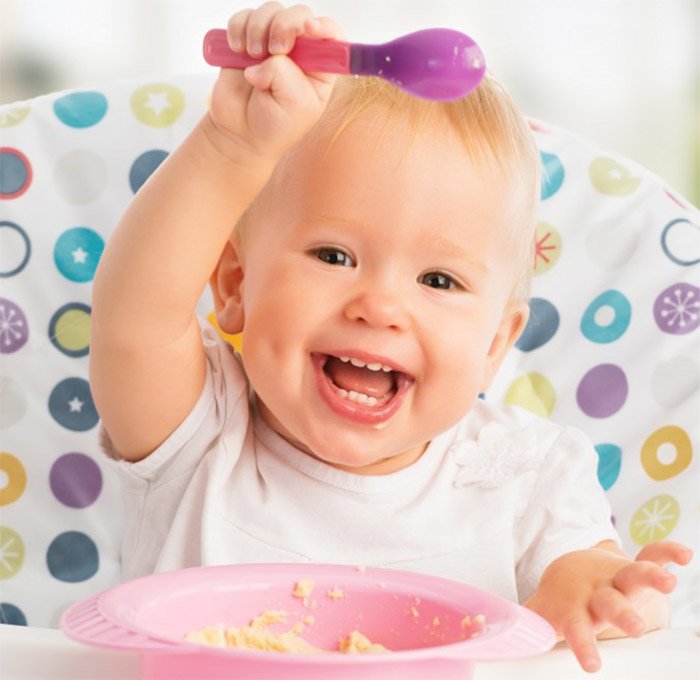 Therefore, it would be reasonable to strive not for a balanced day, but for a "balanced week".
Top 10 most nutritious foods: avocado, beans, cheese, eggs, fish (salmon, tuna, cod), nut butter, bran pasta, brown rice, tofu (bean curd), turkey.
Baby development
18-24 months
Runs, plays catch-up.
Jumps in place, jumps off steps.
Jumping for joy.
Kicks the ball without missing.
Climbing stairs without the help of an adult, may have difficulty descending.
By the age of two, the baby learns to ride a tricycle, can independently get out of the crib, climb onto a chair, open and close doors. Keep dangerous objects away and do not put the cup on the table closer than 30 cm from the edge!
Vocabulary increases to 20 to 50 clear legible words. Every day a child learns at least one new word.
Can form three-word sentences "I want more."
Purrs under his breath and sings.
By 24 months, the favorite phrase becomes the question "What is this?"
Loves and tries to pronounce difficult words: "dinosaur", "helicopter", distorting them in his own way.
Can give his first and last name.
Understands and remembers two-step requests: "Go to the kitchen and bring an apple to mom."
Some children still do not speak by the age of two, but are more silent. Do not worry if at the same time they understand well the speech addressed to them, fulfill requests, and show logical thinking. They just have that kind of character. A little time will pass and the child will begin to speak no worse than his peers.
It is necessary to visit a doctor if by the age of two the child cannot understand the speech addressed to him, does not meaningfully use the words "mom" and "dad", does not repeat the words after adults.
Baby behavior
18-24 months
Most of the time the baby spends in motion.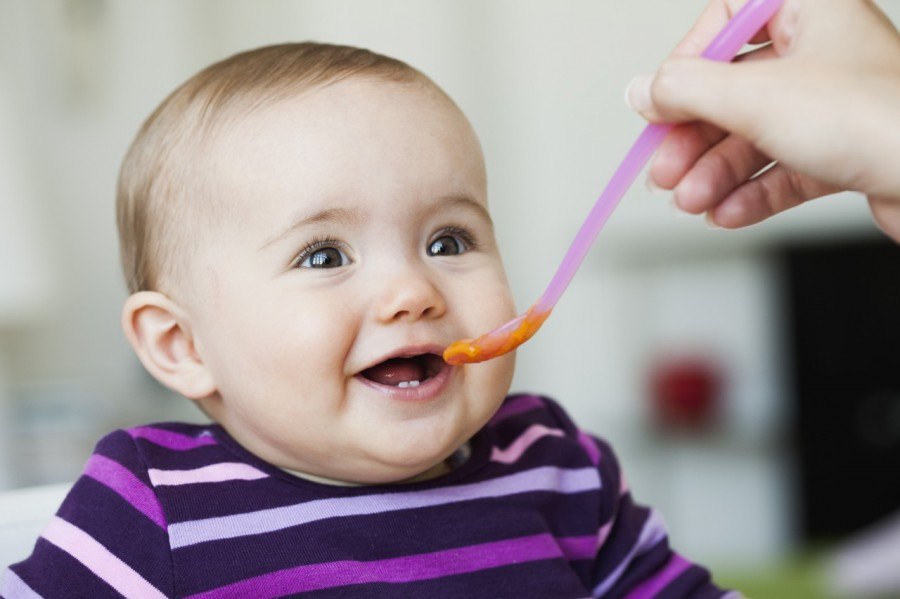 Running, jumping, playing - these are his favorite activities, and you should not deprive him of this opportunity. Skills and abilities are improving, he can already:
Build a tower of 6 cubes.
To sit down independently at the table.
Throw the ball over the head.
Tumble, likes to do gymnastics.
"Read" picture books by turning one page at a time. Some children who are prone to mental activity already like to make simple puzzles.
Many children at this age can learn how to use the potty.
Normal behavior: tantrums, whining, biting, squealing. Helps around the house. Maybe standing on a stool, helping mom wash the dishes.
Possible problems
18-24 months
Union of Pediatricians of Russia
Nutrition for children aged 1 to 3 years
The period from 1 to 3 years of life is a crucial stage in the transition to an adult type of nutrition, which has certain features.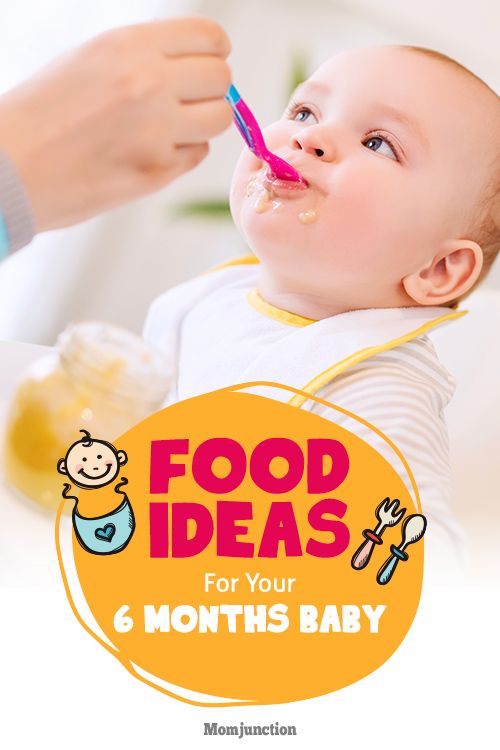 In order to ensure that all the necessary nutrients enter the child's body and at the same time prevent an excess of individual nutrients, nutrition should be balanced and varied.
The daily amount of food for children aged 1 to 1.5 years should be 1000-1200 g, from 1.5 to 3 years - 1200-1500, the amount of food in one feeding should not exceed 300-350 ml. The diet consists of three main meals per day and two snacks. It is considered optimal when breakfast is 25% of the total energy density of the diet, lunch is 30–35%, dinner is 20%, and additional meals are about 10%. In general, the child can eat the same food as the rest of the family.
In the diet of a child of 1–3 years of age , must be present daily: animal or poultry meat, dairy and sour-milk products, vegetables, fruits, bread, cereals, vegetable and butter; fish and eggs are included in the diet 2-3 times a week.
Cereal products: bread - 2-3 servings per day, cereals and side dishes - 1 time per day
Fruit and/or vegetables: at least 5 times a day
Dairy products: at least 3 servings per day (including those used to make cereals, yoghurts, fermented milk drinks, cottage cheese, infant formula or breast milk).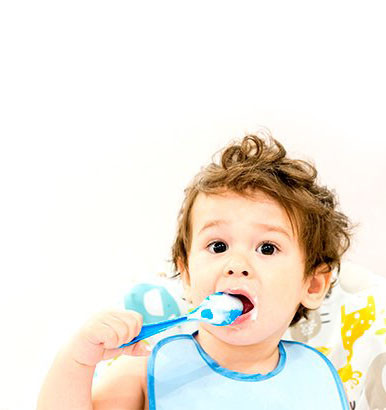 Domestic pediatricians recommend, when compiling a diet for children aged 1–3 years, preference should be given to specialized children's dairy products of industrial production that meet high quality requirements and safety indicators for this age. Most children's dairy products are additionally enriched with vitamins and/or minerals and other biologically active components, taking into account the physiological needs of children of this age. At the same time, in foreign recommendations, children over 1 year old are offered the gradual introduction of whole cow's milk, which is rich in fats necessary for proper growth and development, the absorption of vitamins A and D, the development of the child's brain and nervous system.
Meat dishes: 2-3 times a day
Fish dishes: 2-3 servings per week
Eggs: 2-3 per week
Dietary fats: 3-4 teaspoons of butter and/or vegetable oils per day
When cooking, use the minimum amount of salt and sugar, and do not add them to industrial products.