Baby rice feeding ceremony gifts
Lenient Gifts • Tips Nepal
Uncategorized
Gift a man a bottle of drink, he is your best friend. Throw a party for a young adult, they WILL be happy. Gift a woman anything, …ummmm no comments. Gift a baby whatever they need, they will cry. Gift a baby whatever they want, they will cry. No matter what you gift, they WILL cry.
Ever wondered what gifts to give a baby for their rice feeding ceremony? If yes, then you've come to the right place. We understand that giving a suitable gift for a baby for their Pasni can be a tough decision to make. So we have come up with a list of gifts that can be given to a baby for their Pasni.
Table of Contents
1. Diaper
Diapers are the most useful gift you can give to a baby. As a parent, you can never have enough diapers for your child. Diapers should be frequently changed otherwise there is a risk of skin rashes, infection and many other poor health outcomes. It is necessary to change a baby's diapers every 2 to 3 hours.
That is 8 – 12 diapers in a day. A single pack of diapers has 40 pieces in it. So you can imagine how many diapers a baby needs.
Sponsored
2. Jewellery
This is an ancient traditional round shaped hollow bracelet which has its unique design and always comes in a pair. Bala is an ornament that is worn on wrists and Kaali on ankles. Bala or Kalli is usually given to replace the black thread that is worn by the baby at their Nwaran.
Silver Bala is gifted as it is believed to be anti-bacterial and cleanse the baby. Silver is the purest material which is why it is believed that all the negativity is deflected by the ornament. Silver Bala or Kalli is gifted as it has a reasonable price in the current market context. But you can always go for the gold ornaments if you are willing to spend a bit more. In the current market context, a silver Bala or Kalli will cost you around Rs 10000 whereas the gold one will cost you Rs 75000.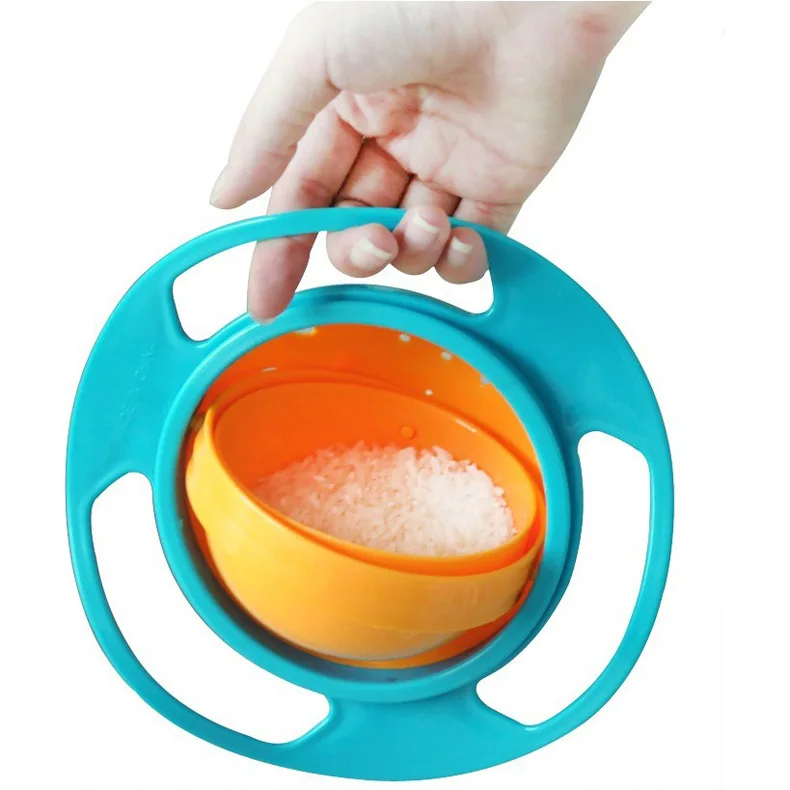 If you are also wondering where to buy these ornaments, you can check out Shubha mangal jewellers situated at Sankhamul.
You are not obliged to give only Kaali or Bala. Rings, Chain, and bangles of gold or silver can be given as well. Silver Bowl and Spoon are also gifted as it has its own significant purpose. Silver products are the purest form of metal. It is also believed that silver products cleanse the soul and blesses the child with a bright future.
3. Clothes
Clothes are one of the most gifted items for babies, especially bhoto in their pasni. Bhotos are basically clothes that are made with Nepali Dhaka on the outside and cotton on the inside. Cotton is used in this particular clothing as it has a soft texture and is smooth for the baby's skin and Nepali Dhaka to keep the baby warm. 
Other than Bhotos, Trousers, and Sweaters are gifted to the babies as it makes the baby warm. Clothes with fleece inside are much preferred as they are soft and smooth on the inside which is good for the baby's skin.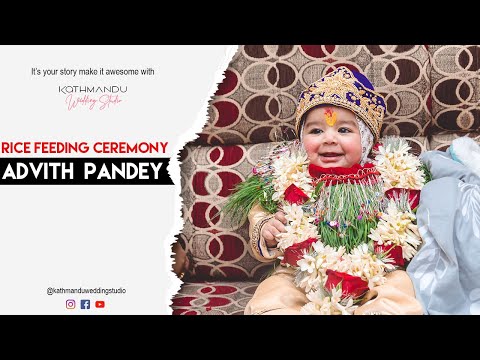 Blanket
4. Toys
The mental development of toys plays a huge influencing role. Toys can help grow the baby's mentality and can learn a lot from them. Toy cars, motorbikes, legos, and robots are for the boys whereas girls are gifted dolls and bhada kutis.
Toys are simple objects that children use to entertain themselves while simultaneously exploring the world around them, role-playing, educating themselves and learning how to communicate their feelings. Also, educational toys can help in developing problem-solving skills, teach about conflict resolution. It also teaches the children about sharing, nurtures their creativity and imagination, and help develop their fine and gross motor skills.
5. Cot
Cots are basically portable camp bed or infant bed where babies can be kept so that they can sleep while you are travelling or are away from your home. Babies are kept in the cot and the cot is pushed making it move forward and backwards, which can help the babies in sleeping.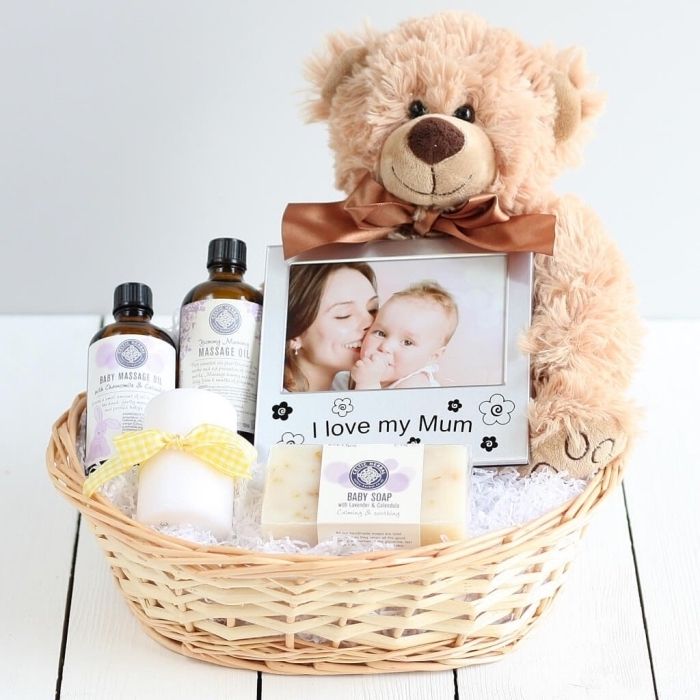 6. Baby Skincare products
Since the skin of babies is very sensitive, soft and fragile, it is necessary to take care of them. Normal skin products can be too much for the baby's skin so skin products specifically for babies can be gifted. These products include baby powder, cream, tissues and many more.
7. Baby Food
Similar to diaper, baby food is something that a baby can never get enough of. Baby food is a need that is required every day for a baby as it gives babies the nutrients they need for their developing body. Since babies depend on foods such as Lactogen, Cerelec, Slurrp Farm Cereal and Farex, you can gift them any amount you want. It costs from Rs 700 – 1000 for baby food depending on the product.
8. Money
Rather than thinking too much about what to give, simply give the baby money. The parents can use the money to buy all the necessities the baby needs. Although giving money is an easy way out, it is the most useful gift that you can give.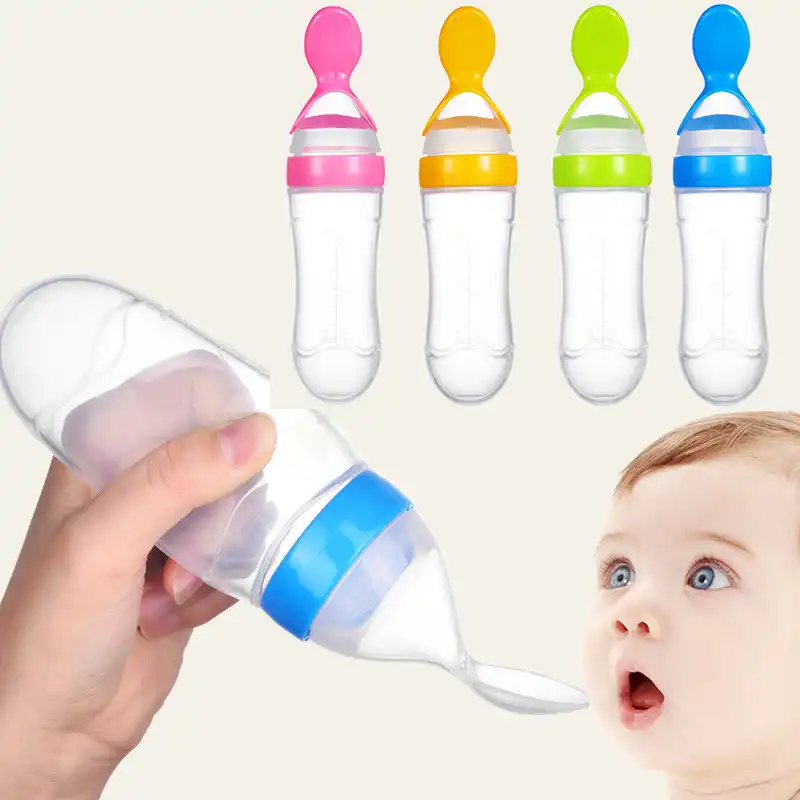 Check out our article on the why and how of pasni.
Check out our other article on the dresses worn on pasni.
Also, Check out our articles on Nwaran and its process.
giftspasnipresents
Annaprashan (first rice-eating ceremony) - BabyCenter India
In this article
Why is the Annaprashan celebrated?
Where can I perform the Annaprashan?
How is the Annaprashan performed?
What kind of foods are offered to the baby during Annaprashan?
Tips for safe Annaprashan
Annaprashan is a Sanskrit term, which literally means "grain initiation".
It's commonly known as your baby's first feeding or first rice-eating ceremony and called choroonu in Kerala, mukhe bhaat in Bengal and bhaatkhulai in the Garhwal hills.
A popular Hindu custom, Annaprashan marks the beginning of solid food in your baby's life. Following this ritual, you can slowly start to introduce other weaning foods into your baby's diet.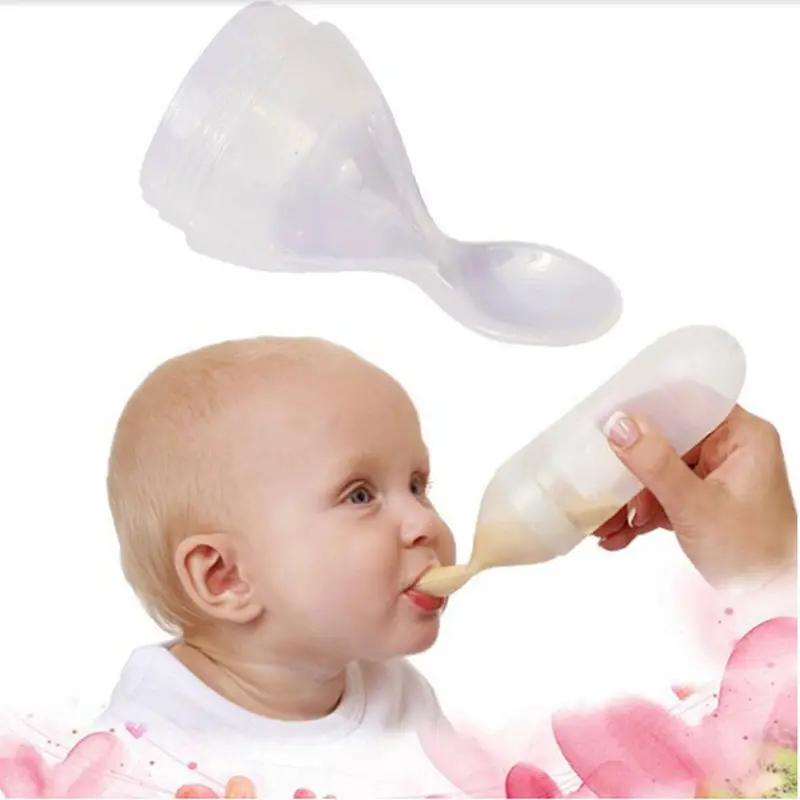 While the rites of the ceremony may differ according to the region, Annaprashan essentially celebrates your baby's transition to solids.

Why is the Annaprashan celebrated?
Annaprashan is done when your baby is ready to make the transition from a liquid diet to solids. It can be performed anytime from six months until before the first birthday.
Annaprashan is usually performed during the even months for boys, in the child's sixth or the eighth month. For girls, it is usually performed during the odd months, in the child's fifth or the seventh month.

Where can I perform the Annaprashan?
Annaprashan is mainly done at home or at a temple. However, some parents prefer to hire a banquet hall or community centre for the function. In Kerala, many parents prefer to perform the ceremony at Guruvayoor, a famous Hindu temple.
Alternatively, many families in central or eastern India perform Annaprashan at home.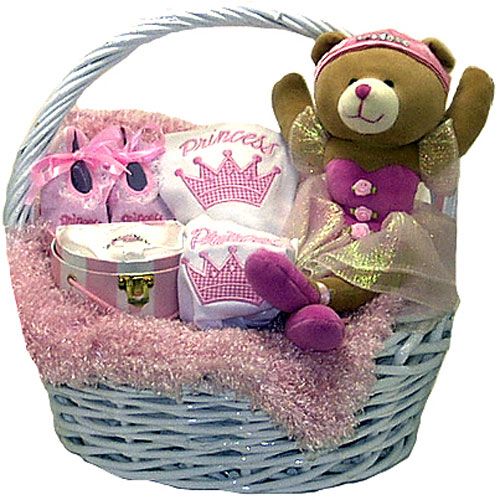 If you're performing the ceremony at home, you may want to contact a priest to help with the religious rites.

How is the Annaprashan performed?
The Annaprashan ceremony is performed on a specific day and time after consulting a priest. The baby is dressed in new clothes, often traditional ones such as a dhoti kurta or a lehenga choli.
Annaprashan begins with a puja or a havan for your baby's health and happiness, followed by the symbolic feeding of the prasad or the first bite of solid food. It is an occasion for celebration, and family and friends are invited to attend.
The religious ceremony is often followed by a fun game where a number of symbolic objects are placed on a banana leaf or silver tray which your baby can then pick up. The objects include:
books symbolising learning
jewels symbolising wealth
a pen symbolising wisdom
clay symbolising property
food items symbolising a love for food
Family and friends have a great time cheering the little one while he makes his choice.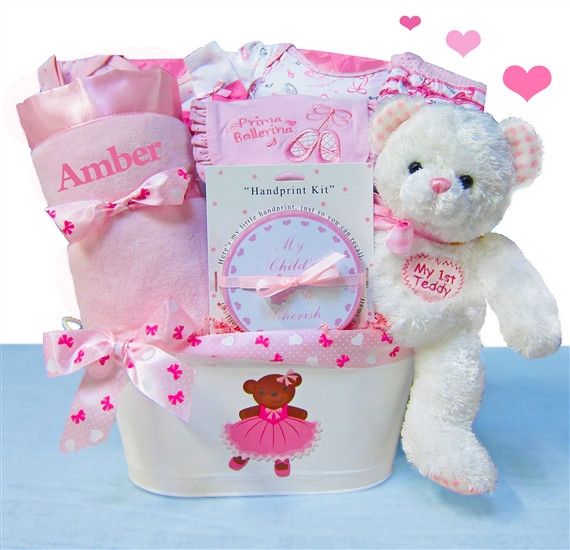 It is believed that the object your baby picks up from the tray represents his area of interest in future.
What kind of foods are offered to the baby during Annaprashan?
A variety of food is served on the baby's plate. Food for the prasad is usually rice pudding (kheer or payash) if you want to offer your baby something sweet. Or it is plain mashed rice with ghee and some well-cooked dal if you want to include savoury fare.
Some also choose to have an elaborate celebration and serve fried rice, pulao, vegetables, meat and fish along with kheer.

Tips for safe Annaprashan
Here are some ideas to help you and your baby enjoy this special time.
Ensure your baby is well-rested before the ceremony. Some parents prefer to have the Annaprashan after their baby's morning bath.
It is best to limit the gathering to just a few close family members and friends as your baby may feel overwhelmed.
Choose clothes that your baby will be comfortable in, preferably made from natural fabrics. Outfits with mirror work, heavy embroidery, embellishments or metallic thread work may irritate your baby's tender skin.
Wash your hands thoroughly before feeding your baby. 

Ensure your baby's food is prepared fresh and hygienically.
Keep a small towel handy to wipe any excess food around your baby's mouth.
Make sure your baby doesn't eat more than a few spoonfuls of the sweets and desserts as he may get indigestion or an upset tummy.
During the havan, ensure that your baby is not too close to the fire. Keep your baby's face away from the smoke. Open doors and windows to ensure proper ventilation.
It'll be easier to manage children if you can arrange for a separate area for them to play in. Put some toys and games to keep them busy in the play area. It's a good idea to get a willing relative or a maid  to help out with keeping your little guests safe.

If you'd like to give 'thank you' gifts to your guests, a box of sweets (mithai) or dried fruits is a popular option.
Don't forget to record the occasion. Take lots of photos and videos!
Why not share your baby's Annaprashan photos with other mums and dads in our community!
Read this article in Hindi: शिशु का अन्नप्राशन संस्कार
Read more on:
Your child's timeline: when milestones happen
Starting solid food: an overview
10 things your baby needs to thrive
🎖▷ Why You Don't Have to Worry About Weight Gain with Lamictal
Psychology
4,742 2 minutes read
If you're worried that taking Lamictal (lamotrigine) might cause weight gain, there's good news. It probably won't affect your weight much. If anything, you're more likely to lose weight due to Lamictal than gain weight, but either way, the changes are likely to be pretty small.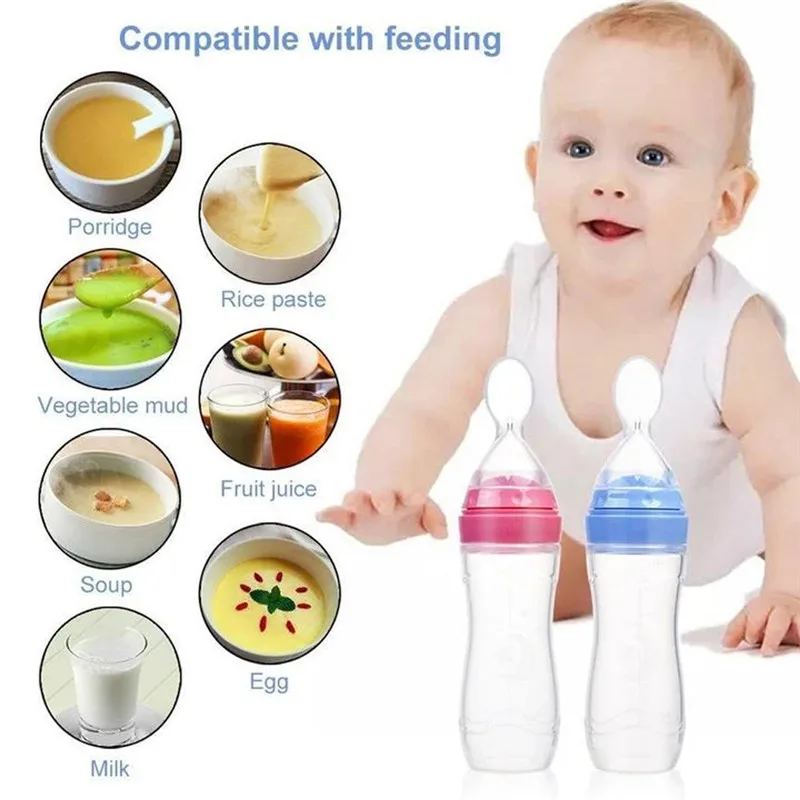 The effect of Lamictal on weight has been little studied and various clinical trials have found minimal effect. In fact, some researchers even considered the drug as a possible remedy for obesity and as a remedy for overeating. This information should be reassuring for people with bipolar disorder, as many of the medications used to treat this condition can cause weight gain.
Lamictal findings and weight gain or loss
Lamictal is an anticonvulsant that can be used to treat seizures such as epilepsy. It is also used as a mood stabilizer for bipolar disorder.
In the first clinical trials with the drug, 5 percent of adults with epilepsy lost weight while taking Lamictal, while 1 to 5 percent of patients with bipolar I disorder gained weight while taking the drug. The researchers do not disclose how much weight patients have gained or lost.
Meanwhile, a 2006 study comparing the effects on weight of Lamictal, lithium, and placebo found that some Lamictal-treated patients gained weight, some lost weight, and most remained about the same weight.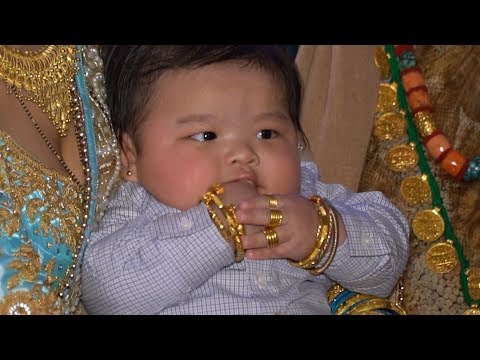 Weight changes are usually not many pounds anyway. Obese patients taking Lamictal lost an average of four pounds, while the weight of non-obese patients remained virtually unchanged.
Relationship between weight gain and other bipolar drugs
Weight gain from medications used to treat bipolar disorder is unfortunately quite common. Some mood stabilizers commonly used for bipolar disorder, especially lithium and Depakote (valproate), carry a high risk of weight gain.
In addition, the atypical antipsychotics Clozaril (clozapine) and Zyprexa (olanzapine) tend to cause significant weight gain in people who take them. Finally, some antidepressants, notably Paxil (paroxetine) and Remeron (mirtazapine), have been associated with weight gain.
Therefore, if you are already overweight, you and your psychiatrist may want to consider additional weight gain when determining your bipolar medication regimen. Based on this, Lamictal may be a good choice.
Lamictal as a possible treatment for obesity
Lamictal has also been studied as a possible treatment for obesity in people without epilepsy or bipolar disorder.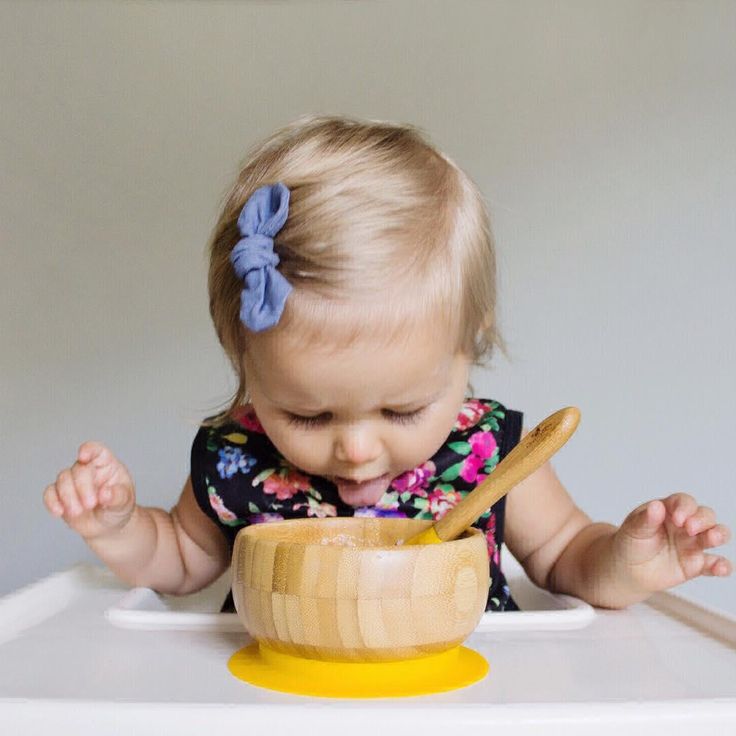 In a small clinical study of 40 people conducted in 2006, researchers randomly assigned participants to receive either lamiktal or placebo for up to 26 weeks. Each participant in the study had a body mass index (BMI) between 30 and 40, placing them in the obese group to the level of severe obesity. Those who took Lamictal lost an average of just over 10 pounds. Those who took the placebo lost about 7 pounds in the meantime, so while those who took Lamictal lost more weight, they didn't lose all that much more.
Another study in 2009 looked at Lamictal as a remedy for overeating. This study involved 51 people with the condition that 26 of them received Lamictal, and 25 - placebo.
Those who took Lamictal lost more weight than those who took placebo (about 2.5 pounds vs. about one third of a pound) and did have significant improvements in blood sugar and cholesterol lab test results. However, Lamictal did not appear to affect other aspects of the eating disorder when compared to placebo.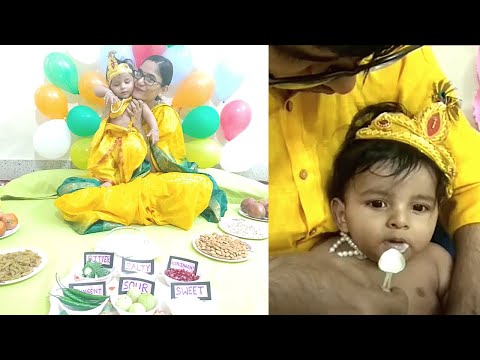 Tags
Lamictal you don't need to worry about why increases
Back to top button
10 ways to make your wedding ceremony unique - WEDbyAreal
Wedding day mood
The wedding ceremony is a reflection of the characters of the bride and groom, a kind of prism of their feelings for each other. We have collected 10 inspirational ideas for you on how to create a unique mood for your wedding day.
1. Beautiful buffet
An original buffet before the wedding ceremony will set the perfect start to the celebration. Let it be not just a snack, not an ordinary meal, but a real decoration of your holiday. A beautiful serving of snacks and drinks will create a great mood and will be remembered by your guests for a long time.
2. Excursion for Guests
If you have chosen a non-standard venue for the celebration, where there is something to see, surprise your Guests and give them a short tour.
3. Music
The secret of an unforgettable touching ceremony is in the right musical accompaniment. Choose music that you associate with pleasant shared memories. Your guests will feel your emotions, rest assured.
4. Wedding arch decor
The original design of the wedding arch is a topic that can be talked about endlessly! Today, flowers are not the only way to decorate it. Use flying silk ribbons, light translucent fabrics, and candles or luminous garlands are perfect for an evening ceremony.
5. "Time Capsule"
Imagine 5 or even 10 years later, you find the messages left to each other on your wedding day. Romantic, isn't it? We also recommend hiding a bottle of good wine in the time capsule.
6. Plant a tree
This tradition is not new at all, but very touching and sentimental, because it symbolizes the birth of a new family. But even this tradition can be improved, for example, if the bride and groom bring some land from their hometowns for planting.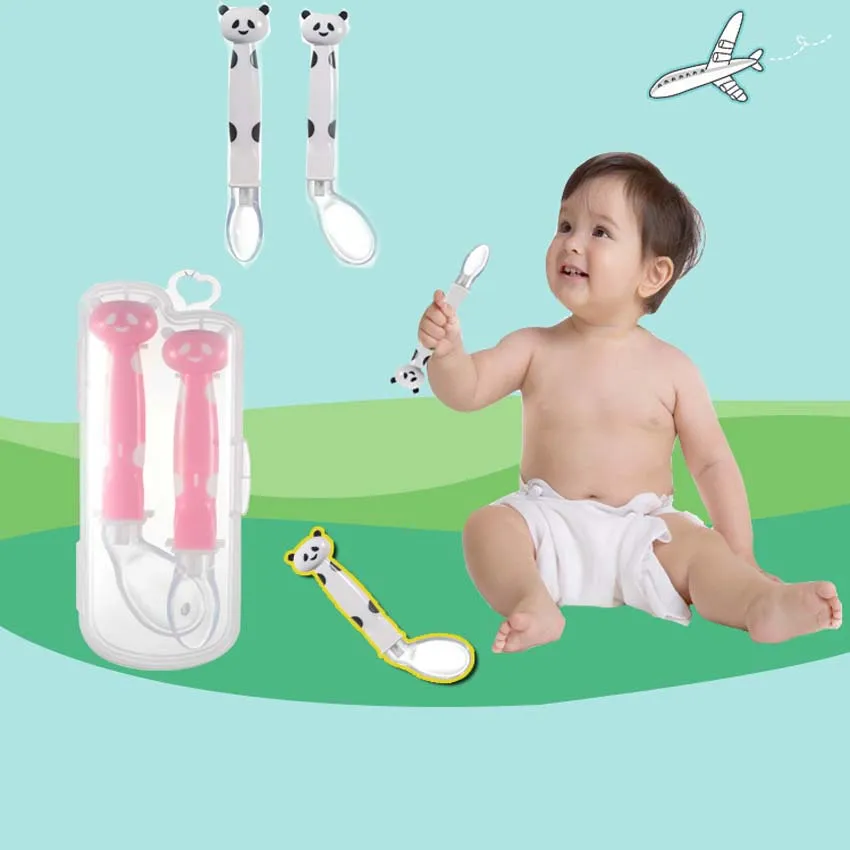 7. Ring pad?
Tired of the boring trappings of a standard wedding? Let your rings be stored in a beautiful vintage jewelry box or on a tree branch. Or in a beautiful craft envelope, on which each of the Guests will write their wishes!
8. First dance
It is not necessary to wait for a banquet to perform your first dance. Start your wedding ceremony with this beautiful tradition!
9. Alternative to petals and rice
Traditionally, guests of the holiday shower the newlyweds with rose petals and rice, but there is a worthy alternative to them: it can be ribbons, metallic confetti, soap bubbles or even live butterflies!
10. Non-standard seating of the Guests at the wedding ceremony
We are used to the fact that usually the arch is in front of the Guests, the chairs are in rows opposite ... and now imagine what will happen if you put the arch in the center, and the chairs around?
Do not be afraid to fantasize and experiment, look for inspiration in the world around you and listen to your desires! Let your wedding ceremony be unforgettable and put a great start to a new family life!
Opening of a winter skating rink
Dear Guests, we are pleased to announce the opening of a winter skating rink on the territory of the Hotel.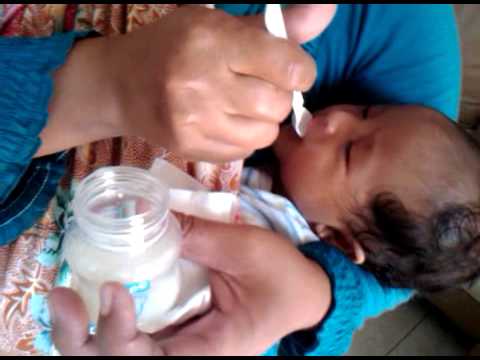 Entry and inventory are free of charge for Guests staying at the All Inclusive rate. Visiting time is 1 hour per day.
Read more
Closing the pool for maintenance in January 2023
ATTENTION! In the period from January 09 to January 20, 2023, the pool at the Areal Hotel will be closed for annual maintenance.
Read more
Children's afternoon tea in Thaler restaurant
from 11/17/2022 (daily) children's afternoon tea will be served in Thaler restaurant from 16:30 to 17:00
Read more
Club cards at 2021 prices
Hurry up to buy a Fitness or Complex club card at the price of 2021!

Read more
Sanitary breaks
from 03.10.2022 on a permanent basis, sanitary breaks are introduced in the pool from 13:00 – 14:00 , from 17:00 – 18:0 9003 7.
9037

Read more
Reconstruction of the Kaizen Garden
Dear Guests, we have completed the reconstruction of the Kaizen Garden and we are pleased to invite you to walk the path of love, happiness and good luck in this wonderful place..

Read more
Second place in the nomination "BRANDING OF ACCOMMODATION AND FOOD FACILITIES"
According to the results of participation in the V international marketing competition in the field of tourism "PRObrand", our Hotel took second place...
Read more
Russian Hospitality Awards 2021
Our Hotel became a finalist of the Annual award and award ceremony for the best Russian Hotels.
Read more
New playground
We are glad to announce that from June 01, a new playground for young Guests will be opened in the Country Hotel Areal.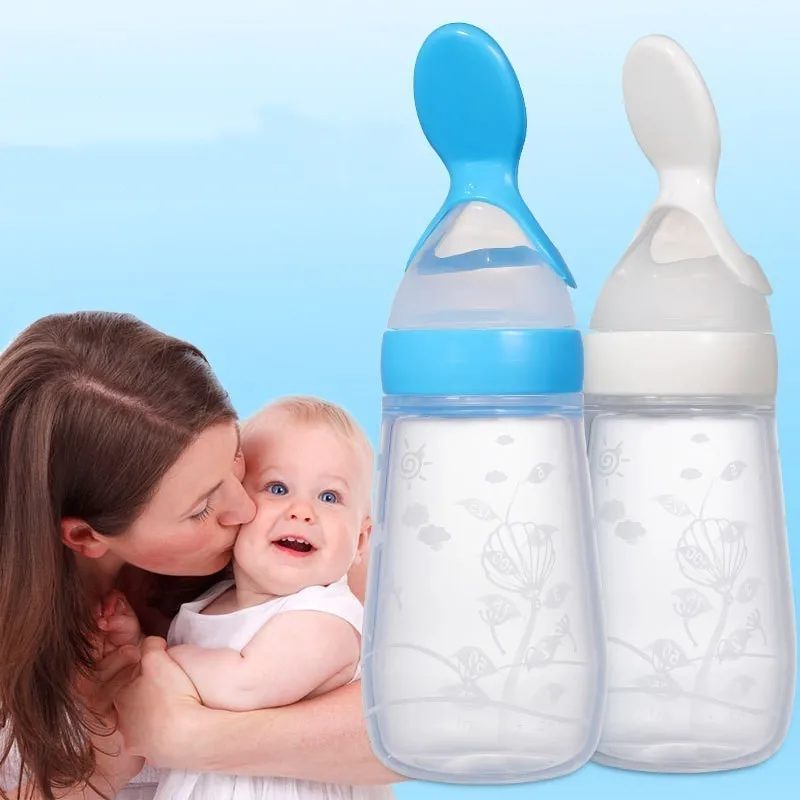 Read more
Opening of summer rentals and sports grounds
For all those who love active sports recreation, our Hotel has opened summer rentals and summer sports grounds.
Read more
Football Championship 2022 in Areal
Between 29April to May 03, the Areal Hotel will host the 2022 football championship with the performance of the cheerleading team
Read more
Hotel with spa treatments
Facial and body treatments, swimming pool and sauna complex in the Hotel.
Read more
Thematic dinner in the Areal
Romantic dinner, on March 6th and 7th, a themed buffet will be served at the Thaler restaurant.
Read more
Barbecue menu in the Alperi restaurant
Legendary seasonal dishes on the grill are back in our menu.
Read more
Baby massage with magnesium
Massage is performed by specialists with medical education.