Beech nut baby food variety pack
Beech-Nut Naturals Jar Variety Pack Stage 1 Baby Food
back
5 (8 Reviews)
Beech-Nut Naturals® is made with real ingredients, gently cooked. In this Beech-Nut Naturals® jars variety pack you'll find 16 jars of our favorite Non-GMO Project Verified Stage 1 purees, perfect for starting baby on solids: 4 apple, 4 pear, 4 sweet potato, and 4 green bean. These baby food jars are made with real fruits and vegetables with nothing artificial added, making them a great choice for your child starting at 4 months old. With every purchase of this Naturals® baby food jar variety pack until January 31, 2022, we will donate 25 cents from your purchase to No Kid Hungry to help fight child hunger in America.
16, 4 oz Jars
Stage 1: for babies 4 months and up
Real ingredients, gently cooked™
Non-GMO Project Verified
Nothing artificial added
Made with real fruits & vegetables
WIC™ Eligible: In CA, CO, FL, IN, KY, ME, MI, MN, MO, NC, NM, NY, OR, PA, RI, SC, TN, UT, VT, WV, WY
Included Inside
Ingredients: Apple, Pear, Sweet Potato, Green Beans.
For the most accurate and up-to-date product information, please always refer to the label on the package itself.
Overall:
5 (8 Reviews)
5 month old loves it

Bbeaver6

I'm not a crunchy mom by any means, but something about feeding my son and the ingredient label just stating one thing: APPLES, and nothing more, makes me feel like such a good mom!! I want to give him the best of the best, and on a busy schedule, I am able to do so with Beechnut. I'm so grateful I found this brand, and my baby loves every jar!! (If he doesn't finish them even I look forward to finishing the jar haha). I am really excited to try all the other items beechnut has to offer, and for my son to grow with the brand.

Love it!!

BrittRose

I gave my 4mo old baby the sweet potato flavor for the first time ever today.. She LOVED it.. I'm so happy with this product.

This variety pack was PERFECT!

kdt1986

This variety pack was perfect for my 6-month-old daughter, great starter pack. I totally recommend it to any parents for their baby's first solids, the variety is just right for starting out! The texture is smooth and it is not watery, like some brands I've tried. The ingredients are simple and wholesome, nothing weird added, just real food. I bought this pack three times before I moved on to other Beech-Nut flavors and I trust the quality of every Beech-Nut product I buy to be the best for my baby.

Great Product

lucas

I BOUGHT THIS A COUPLE OF TIMES. LOVE THE VARIETY PACK. MY INFANT LOVES THIS PRODUCT

Tastes like Bananas

Bananma1990

I fed my baby, who only likes bananas, and he thoroughly enjoyed it. I wasn't sure if it tasted like bananas or not, so I gave it a try. It was yucky, but banana-ey and baby loves it!

Fresh taste

Zainab

I just bought it one week ago and my baby love it and its smell really nice Highly recommended

Fresh ingredients

Ensley21

I bought this yesterday and my 4mo loves them! Highly recommend

perfect set

Kelsey28

This is the first solid food my son ever tried and he loves every single flavor! In fact there isn't one flavor from beech-nut that he doesn't like! He loves the food and I love that there is nothing added!
See More

more like this
X
search
Beech-Nut Variety Pack, Stage 2 (from About 6 Months) (4.
25 each) Delivery or Pickup Near Me
FREE delivery or pickup on your first order. Terms apply.FREE delivery or pickup today on your first order. Terms apply.Expires in
12:00:00
Fast delivery
Get in as fast as 1 hour
It's all local
Shop your favorites
Direct chat
Connect with shoppers
Use Next and Previous buttons to navigate
4.25 each
100% satisfaction guarantee
Place your order with peace of mind.
---
Recent reviews
Nov 2022
Order delivered in 48 min
Extra effort
Quality items
Smart bagging
---
Customer since 2014
San Francisco, CA
Nov 2022
Order delivered in 47 min
Quality items
Extra effort
Smart bagging
---
Customer since 2018
San Francisco, CA
Nov 2022
Order delivered in 30 min
Quality items
Extra effort
Smart bagging
---
Customer since 2016
San Francisco, CA
---
---
About
Ingredients
Organic Banana, Cinnamon & Granola: Organic Bananas, Water, Organic Quinoa Flour, Organic Chia Seeds, Organic Oat Flour (Contains Wheat), Organic Cinnamon, Organic Lemon Juice Concentrate, Just Organic Apple, Raspberry & Avocado: Organic Apples, Organic Raspberries, Organic Avocado, Just Organic Peas & Spinach: Organic Peas, Organic Spinach
About
Ingredients
Organic Banana, Cinnamon & Granola: Organic Bananas, Water, Organic Quinoa Flour, Organic Chia Seeds, Organic Oat Flour (Contains Wheat), Organic Cinnamon, Organic Lemon Juice Concentrate, Just Organic Apple, Raspberry & Avocado: Organic Apples, Organic Raspberries, Organic Avocado, Just Organic Peas & Spinach: Organic Peas, Organic Spinach
---
Why Instacart?
Delivery in as little as 2 hours
Shop local stores at great prices
Get high-quality items you love
Common questions
It's simple.
Using the Instacart app or website, shop for products from your store of choice near you. Once you place your order, Instacart will connect you with a personal shopper in your area to shop and deliver your order. Contactless delivery is available with our "Leave at my door" option. You can track your order's progress and communicate with your shopper every step of the way using the Instacart app or website.
Learn more about how to place an order here.
Using the Instacart app or website, select a store of your choice near you that offers pickup, select Pickup, and then select your preferred pickup location from which you'd like to place your order.
Then, when you arrive at the store of your choice, use the Instacart app to notify us. Depending on the store, a shopper or store employee will bring the groceries to your car, or you can pick them up at the designated area.
Learn more about pickup orders here.
Here's a breakdown of Instacart delivery cost:
- Delivery fees start at $3.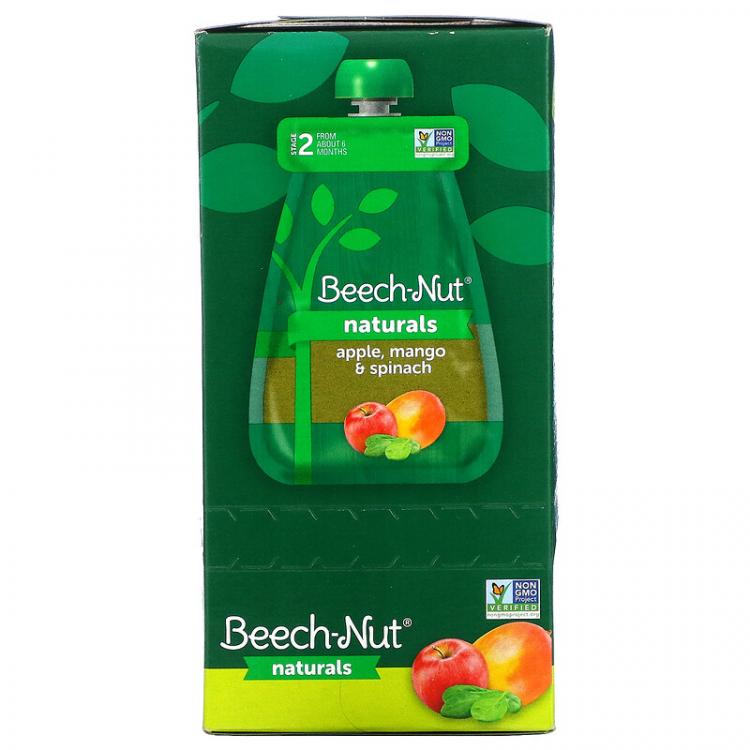 99 for same-day orders over $35. Fees vary for one-hour deliveries, club store deliveries, and deliveries under $35.
- Service fees vary and are subject to change based on factors like location and the number and types of items in your cart. Orders containing alcohol have a separate service fee.
- Tipping is optional but encouraged for delivery orders. It's a great way to show your shopper appreciation and recognition for excellent service. 100% of your tip goes directly to the shopper who delivers your order.
With an optional Instacart+ membership, you can get $0 delivery fee on every order over $35 and lower service fees too.
Instacart pickup cost:
- There may be a "pickup fee" (equivalent to a delivery fee for pickup orders) on your pick up order that is typically $1.99 for non-Instacart+ members. Instacart+ membership waives this like it would a delivery fee.
- Pick up orders have no service fees, regardless of non-Instacart+ or Instacart+ membership.
Learn more about Instacart pricing here.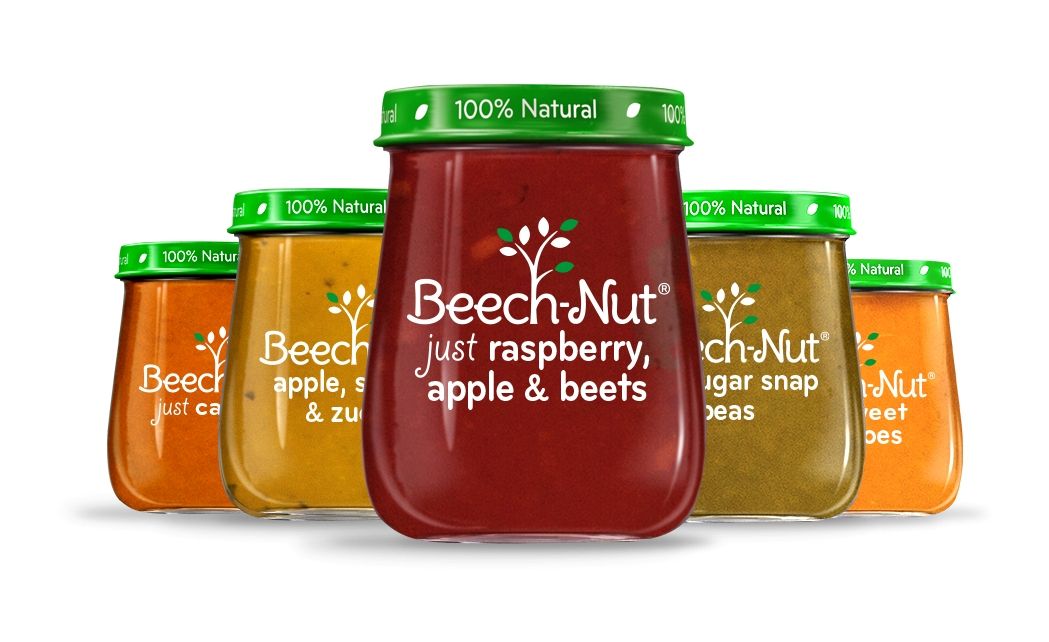 When an item you want is out-of-stock at the store, your shopper will follow your replacement preferences.
You can set item and delivery instructions in advance, as well as chat directly with your shopper while they shop and deliver your items. You can tell the shopper to:
- Find Best Match: By default, your shopper will use their best judgement to pick a replacement for your item.
- Pick Specific Replacement: You can pick a specific alternative for the shopper to purchase if your first choice is out-of-stock.
- Don't Replace: For items you'd rather not replace, choose "Don't replace" to get a refund if the item is out of stock.
Learn more about instructions for specific items or replacements here.
No, Beech-Nut Variety Pack, Stage 2 (from About 6 Months) is not gluten-free.
Beech-Nut Variety Pack, Stage 2 (from About 6 Months) has 0.0 calories.
Beech-Nut Variety Pack, Stage 2 (from About 6 Months) has 0.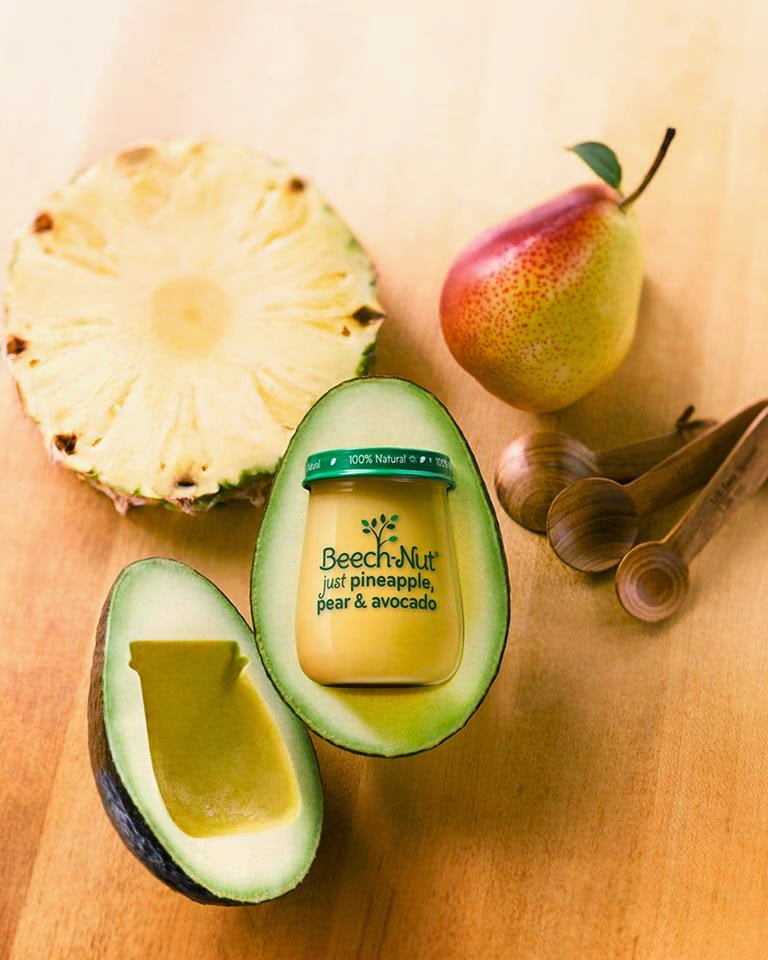 0 carbs.
Beech-Nut Variety Pack, Stage 2 (from About 6 Months) has 0.0 grams of sugar.
Beech-Nut Variety Pack, Stage 2 (from About 6 Months) has 0.0 grams of fat.
Beech-Nut Variety Pack, Stage 2 (from About 6 Months) has 0.0 grams of sodium.
beech nuts, raw, dried (en)
Health and nutrition facility
Institution health and nutrition
Health and Nutrition Institution
Switzerland
In autumn, beech nuts - beech fruits, cover the forest soil. They are highly nutritious and have a nutty flavor.
6.6%
Water
37
macronutrient carbohydrates 37.35%
/07
Macronutricient protein 6.91%
/56
Macronutricient fat 55.74%
ω-6 (LC, 18.4G)
omega-6 fatty acids, such as linolenic acid (LC)
: ω-3 (Alk, 1.
7g)
Omega-3 fatty acids such as alpha-linolenic acid (ALA)
 =11:1 
The ratio of omega-6 to omega-3 fatty acids in total should not exceed 5:1. Link to explanatory text .
Here the ratio of essential linoleic acid (LA) is 18.39g and essential alpha-linolenic acid (ALA) 1.7 g = 11:1
Total ratio of omega-6 = 18.39 g and omega-3 fatty acids = 1.7 g = 11:1.
On average, we need about 2 g of LA and ALA per day, from which a healthy body also produces EPA and DHA, etc.
X

© CC-by-sa 3.0, Rasbak, Wikipedia Ripe beech nuts in shell on the table - Fagus spp.
Nutrient tables
Beech nuts (chinariki) are the fruit of the common beech ( Fagus sylvatica ). Triangular small beech nuts are usually located two in one cupule and are surrounded by a brown shiny shell.
General information:
Beech gives beech nuts only after 40 years, and the harvest is especially rich after a dry, hot year.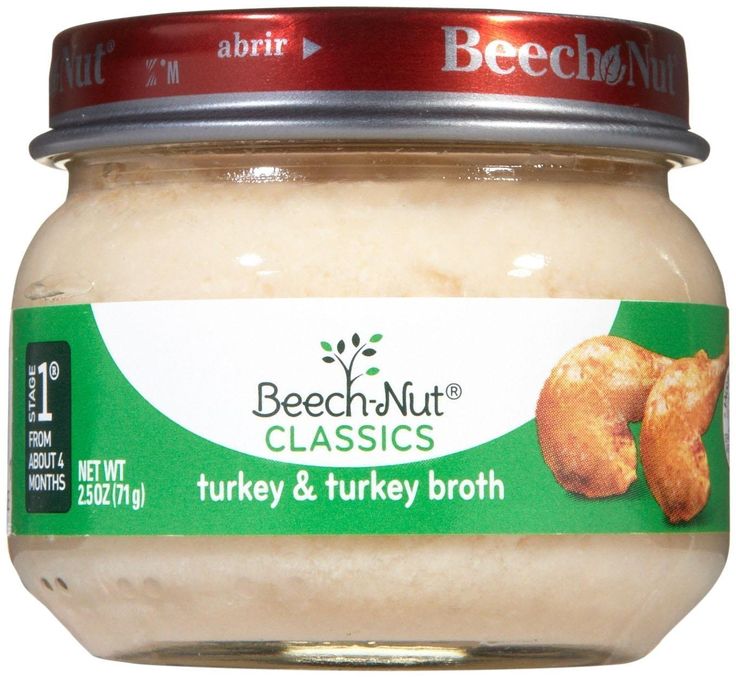 Harvests are often interleaved, which means that a good year is followed by a small harvest of beechnuts. Beech nuts ripen in September and October.
Beenuts are an important source of nutrition for animals, but people also use this fruit in times of famine. Today, beech nuts can well enrich the autumn diet. They can be cooked deliciously like chestnuts, hazelnuts, acorns and other prefabricated fruits, or eaten to replenish energy reserves while walking through the forest.
From Wikipedia: Beech nut is the fruit (seed) of broad-leaved trees of the Beech genus of the Beech family ( Fagaceae ).
Nutlets acorn-shaped, trihedral, 10-15 mm long, with a woody shell, collected in pairs or four pieces in a 4-lobed shell called a cupule. The surface of the fruit is smooth, light brown, shiny. The kernel is white, sweet in taste .
Caution should be exercised when eating raw beechnuts. Their slight toxicity is explained by the fact that raw nuts contain alkaloids and fagin (from Latin Fagus - beech, another name for trimethylamine).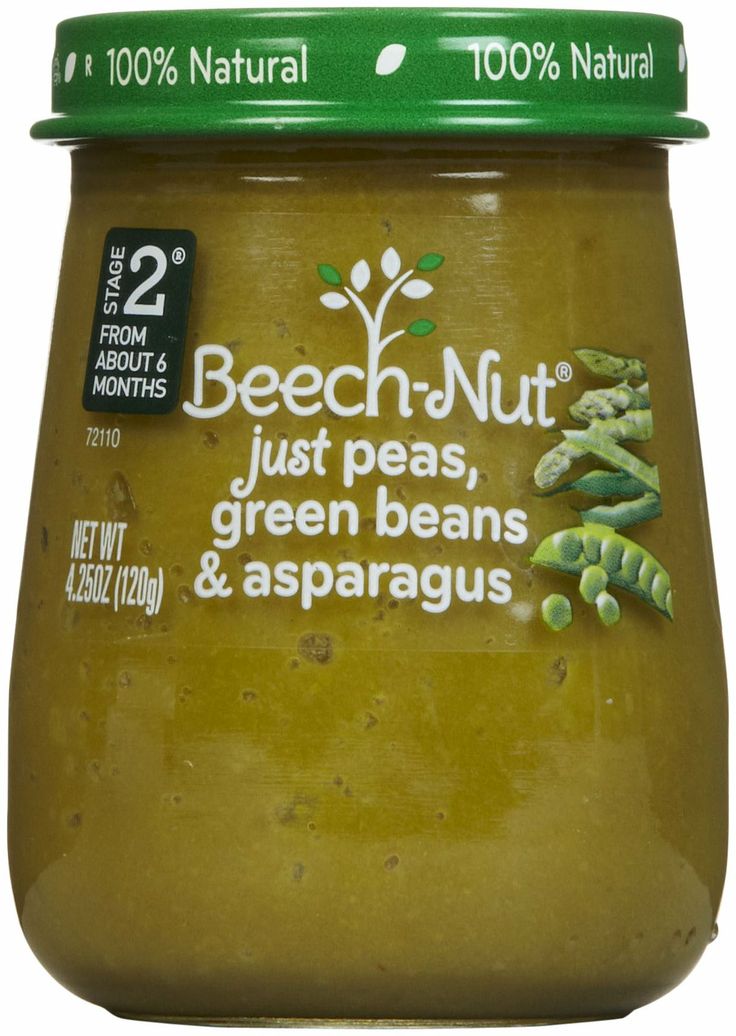 Roasting or heating quickly for a few minutes destroys these toxic substances.
In addition, beech nuts contain oxalic acid. This can also be one of the causes of ailments after consuming them in large quantities.
Culinary uses:
The fruit is edible after toasting. ... A coffee drink is prepared from roasted grated nuts. Bread and various confectionery products are baked from beech fruits ground into flour. The kernel of the nut contains up to 47% beech oil, which in terms of its nutritional qualities is a substitute for cocoa butter. It can be used in the manufacture of sprats, sardines and other canned food. ... Beech kernels are also used to make caramel filling, various confectionery products, wine, alcohol, coffee substitute.
Whole nuts can also be combined well with other ingredients and added to salads. Lightly toasted beech nuts add a delicious nutty flavor to dishes.
Once the beechnuts have been harvested, they can be easily sorted with the following trick: put the nuts in a cup filled with water and wait until the heavy, full nuts sink.
At the top, empty or rotten fruits will remain floating, which can be easily caught. In addition, wet beech nuts clean better.
Chemical composition:
They are rich in fat, they contain more than 40% fat, which consists of 75% unsaturated fatty acids and carbohydrates. Beechnuts are high in bitter-tasting tannin and may contain the poisonous alkaloid fagin (excessive consumption of which can cause intestinal upset, cramps or diarrhea, and nausea) that decomposes when toasted.
Beenuts are very nutritious and contain, in addition to mono- and polyunsaturated fatty acids, also proteins, vitamins such as folic acid and minerals such as manganese and iron.
Author: Julia (Yuliya) Velitschko | Feb 12 2018
90,000 guide to the WIC program according to West Virginia in English 2020 9000
Bobovy and fish
Vegetables
Coffee grains
Method of use:
Any brand of paches or ligaments of pure.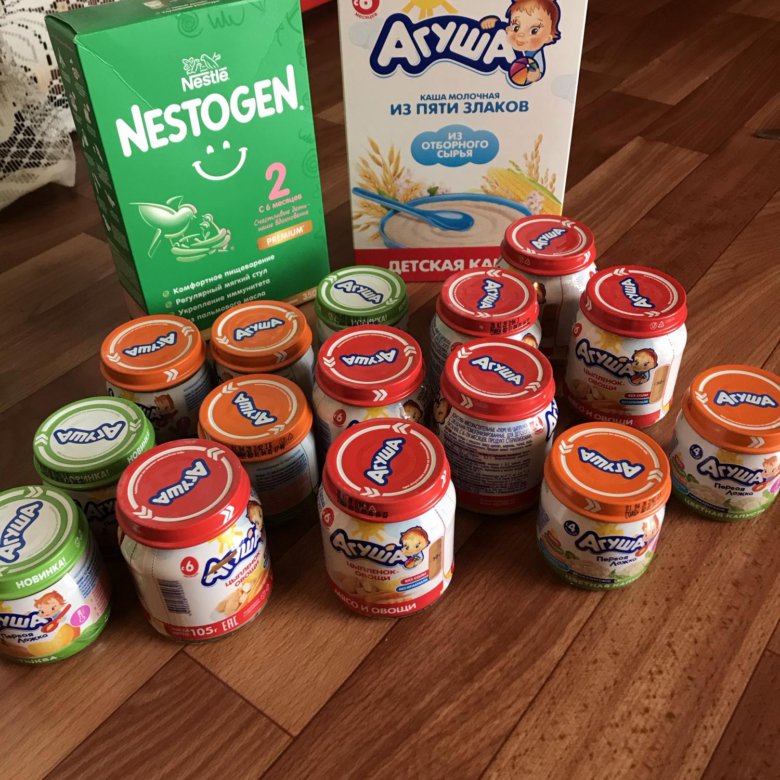 including any combination of varieties.
16 oz bag only
ANY BRAND canned beans of any type, including defatted roasted beans, with no added sugar, fats, oils or meat.
May be low sodium or organic
Canned beans can be selected for dried beans as listed on the eWIC benefit balance sheet.
15 to 16 oz can only
None
Beans or canned beans with added flavors or additional flavors, sugars, fats, colors, oils or meat
Soups or soup mixes
Boxes of beans; bulk or bulk beans; raw or roasted nuts
Baked beans or pork with beans
Canned chilli
Gourmet peas or beans; hummus
Varieties such as string beans, green peas, kidney beans, orange beans, wax beans, and edamame style soybeans are sold for cash only.
Peanut Butter
Not available for purchase by children under 2 years of age.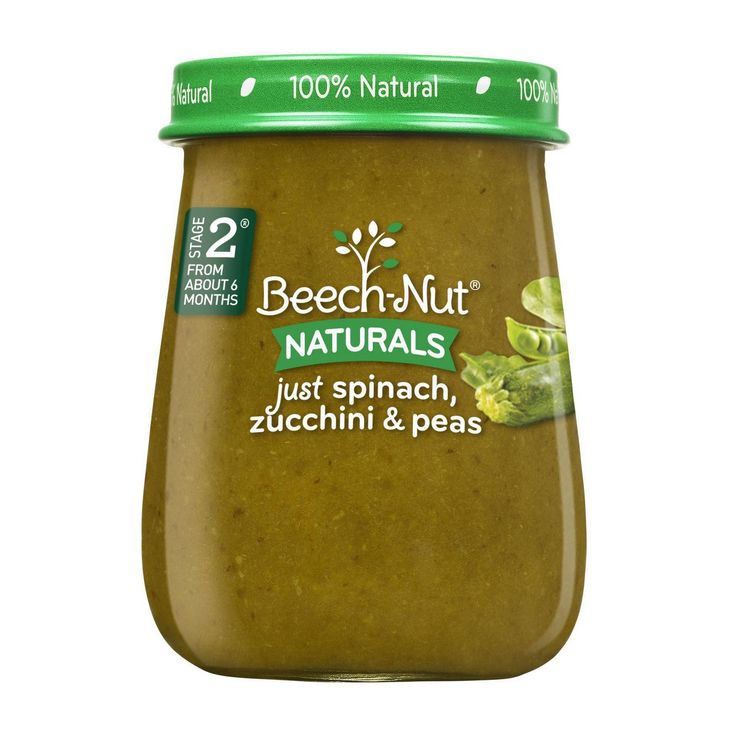 How to use:
Any brand of commercially prepared, pre-packaged, low-sugar or low-sodium plain peanut butter, including smooth, crunchy or extra crunchy, and coarse.
Natural & Organic Palm Oil Free Peanut Butter
16-18 oz pack ONLY.
None
Whipped peanut butter; combinations, including those with the addition of jelly, honey, chocolate, marshmallows or flavorings; other nut butters (e.g. almond, soybean, sesame, sunflower, cashew, hazelnut, etc.)
Low-fat, fat-free, low-carb or peanut butter
Roasted or honey-walnut peanut butter
Gourmet or deli peanut butter
Peanut butter with added nutrients such as vitamin E, DHA or ARA.
Custom sized pouches including tubes, slices or To Go containers.
Peanut butter in bulk or freshly ground
Peanut Butter
X Peanut butter is not recommended for children under two years of age due to the risk of choking.
Bean and peanut butter conversion 9
Fish
ANY BRAND Piece of light tuna; pink salmon
5oz, 6oz, 7.5oz, or 14.75oz cans
None
Sardines or Jack Mackerel; Albacore, yellowfin, white piece, solid white, tongol, or other specialty tuna; Blueback, chum salmon, sockeye salmon, red, royal, wild or coho salmon
Flakes or grated; low sodium content; choose whimsical and/or solid
organic
Fish containing flavorings, spices or ingredients other than salt, oil or water
Gourmet, fillet, fresh, dried, frozen or smoked fish
Bags or foil bags
Custom Portion Sachets
Fish and cracker combinations or fish pastes
HOW TO BUY 30 OZ FISH
WIC WIC AGREEMENT
What does WIC expect from me?
• Buy WIC Approved Products : I will only buy products that are on my WIC shopping list with my eWIC card.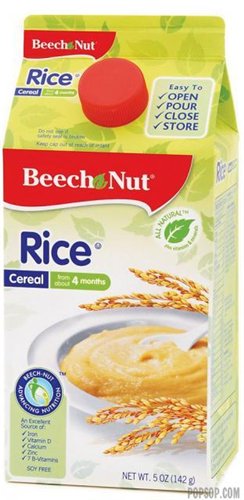 I will only use these products for the person included in the program.
• Use WIC benefits correctly: I will follow the WIC program and purchase rules when using WIC benefits. I will not sell, trade, give away or trade WIC benefits, food, or formula purchased with WIC benefits.
• I will keep all receipts for food or formula that are identical to WIC-issued receipts that I buy privately: These receipts will be the documentation that I can provide to the WIC program, if required, to prove that I do not sell, trade, give away, or trade food or formula provided by WIC.
• I will not exchange mix in the shop. I will return any unused formula or infant formula to WIC. I will be careful with my WIC benefits. If they are lost or stolen, I will notify the local WIC clinic immediately. I understand that I will not receive replacement benefits if they are lost or stolen.
• Attend one WIC clinic at a time: I will only receive benefits at one clinic at a time.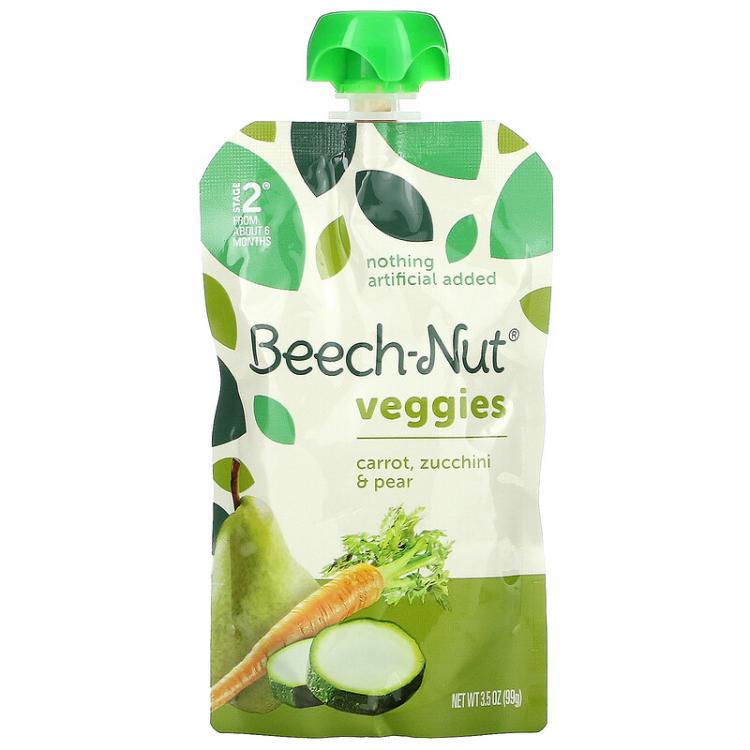 If I move out of state, I can ask for a transfer.
• Come to see WIC: I will come to see you or call ahead if I can't make an appointment.
• Common courtesy: I will treat WIC and grocery store staff with courtesy and respect. I understand that if I, my guardian, or anyone who buys benefits on my behalf verbally abuse, abuse, threaten, or physically harm a WIC employee or grocery store employees, my family may lose WIC benefits.
What can I expect from WIC?
• WIC Products: If I am eligible for WIC, I will get WIC benefits for buying healthy foods at the grocery store. I understand that WIC is an optional program and does not provide all meals or formula needed per month.
• Nutrition and breastfeeding information: WIC will give me advice on healthy eating and being active. The WIC program will give me breastfeeding support.
• Health Information: WIC will help me find a doctor and refer me to other services if necessary.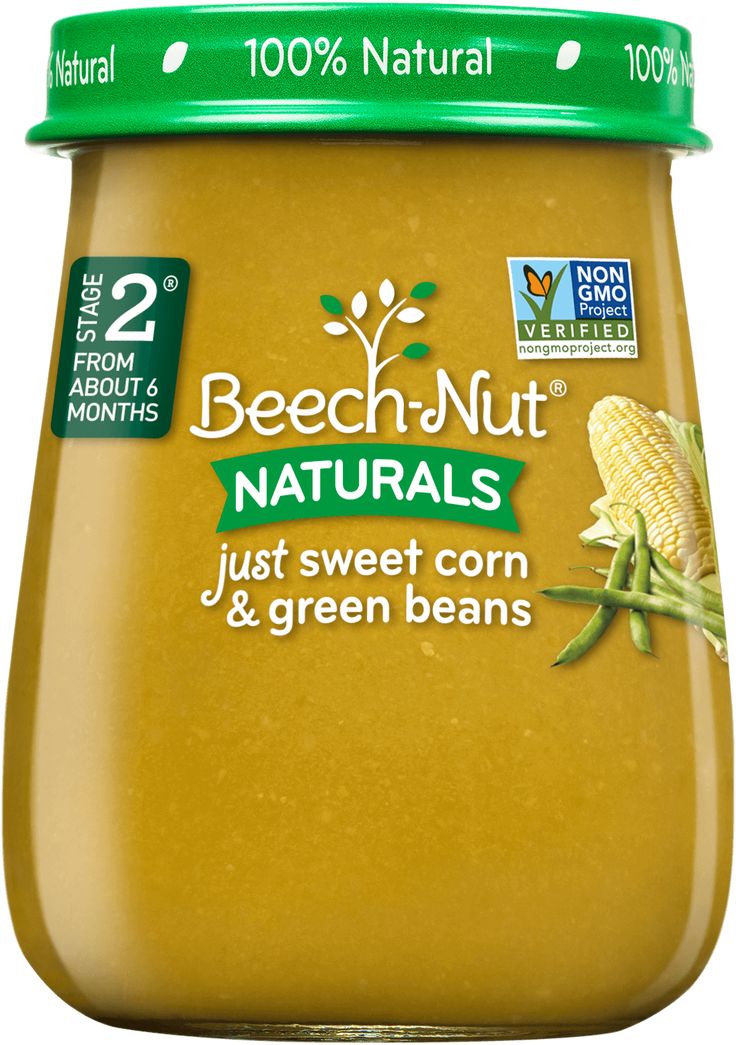 • Fair Treatment: WIC staff will treat me with courtesy and respect. I have the right to ask for a fair hearing if I disagree with a decision about my eligibility for WIC. I understand that I must ask for a fair hearing by writing or calling my local WIC clinic or public WIC clinic within 60 days of receiving the letter stating my eligibility for WIC. If I have any comments about my local WIC clinic, I can contact the state WIC program. Address: 350 Capitol Street, Room 519, Charleston, WV 25301. Telephone number (304) 558-0030.
By participating in the WIC program, I understand and agree
• All information I give to WIC is correct. WIC staff may review any of this information from time to time.
• If I break the rules or make false statements or intentionally misrepresent, hide, or withhold facts about my WIC eligibility, I understand that:
- I or my child could be taken out of WIC and have to pay my money back WIC for food, formula, or pumps that I should not have received or that I have sold or traded.
• I will report any changes to my address, phone number, income, family size, Medicaid eligibility, or no longer breastfeeding immediately.
• I allow WIC to take my or my child's height and weight, and a small amount of blood to check my or my child's iron levels. I understand that this information is necessary to determine eligibility for WIC.
• WIC will keep information about me or my child(ren) confidential and will only share
information needed to determine eligibility and referral to other services.
• WIC staff may share information with my health care provider, another WIC clinic, or health, education, and social services programs.
• My information may also be used for quality assurance assessments.
WIC programs.
• I have been informed and I understand my rights and obligations. WIC will keep information about me or my child(ren) confidential and will only share information necessary to determine eligibility and referral to other services.