Beech nut meat baby food
Beech-Nut® beef & beef broth Stage 1 Baby Food
back
3.9 (24 Reviews)
This puree of beef and beef broth is a savory food that helps baby get protein. It has a smooth texture that's easy to eat for baby as a great first step in learning to eat solid foods. Our stage 1 beef & beef broth is made with beef and beef broth; no added flavorings (no onion or garlic added) or artificial preservatives. Many parents tell us this blend is a favorite first food for babies who are starting solids. All Beech-Nut® baby food jars are vacuum-sealed for freshness. This jar can be stored in the refrigerator for up to 2 days after opening.
Single, 2.5 oz Jar
Stage 1: for babies 4 months and up
Real beef and beef broth
Adds protein to baby's diet
No added seasonings
Caution: do not microwave jar; contents may splatter, causing burns
WIC™ Eligible: In AK, AL, AR, AZ, CA, CO, CT, DC, FL, GA, HI, IA, ID, IL, IN, KS, KY, LA, MA, MD, ME, MI, MN, MO, MS, MT, NC, ND, NE, NH, NJ, NM, NV, NY, OH, OK, OR, PA, PR, RI, SC, SD, TN, TX, UT, VA, VT, WA, WI, WV, WY
Included Inside
Beef
Broth
Ingredients: Beef, beef broth.
For the most accurate and up-to-date product information, please always refer to the label on the package itself.
Overall:
3.9 (24 Reviews)
Great for Cats prone to UTI

Baxter

My 8 yr male cat had a bladder blockage and two UTIs- he is on a high moisture raw food diet, but still needs more fluids. He won't drink plain water, broths, or goat milk, so I had to figure something out fast! I read about a cat owner giving her cats Beech Nut beef & beef broth because this brand doesn't add any flavoring or seasonings. I give him 1 teaspoon of food plus 2 tablespoons of purified water before each meal (morning and evening). His lab markers for hydration the past year are great! He used to have the Turkey & Turkey broth- but a test showed he's allergic to turkey. I am so grateful that Beech Nut has this product! It is a game changer!

good

mister kitty

our cat has allergies to most things they put in cat food, beechnut is what it says it is. Gerber adds lemon to there baby food which is toxic to cats. Our cat loves the beef flavor the best

Well loved by my mice

I offer my mice a variety of foods including a sort of milkshake made with baby food. The chicken, beef, and peach are their favorites.

What is in the beef broth? list all ingredients

Looking for answers

I just bought this since Ferber is out of stock, yet it inly lists 2 ingredients beef snd beef broth. This is misleading because the beef broth can include any ingredients they want. Seems like illegal labeling in my opinion.

Response from Beech-Nut®:

Thank you for bringing this to our attention. We will be sure to pass this feedback along to our team. If you have any further questions, feel free to call us at 800-233-2468 or email us at [email protected] Thanks!

Save my cats life!

808Vee808

Our beloved super senior 19 year old was recently diagnosed with hyperthyroidism a little over a month ago. The veterinarian recommended euthanasia. I "told them" give me an appetite stimulant. I was determined that this was not a death sentence. Elderly humans live long lives with chronic disease. Why can't cats. I began offering half a teaspoon as not to waste. Then fed a tablespoon every two hours. While doing this teaching myself about proper nutrition for cats. We changed the overall diet to raw with pre-mix for a complete meal and now use this baby food for snacks "with HT medication dose" and giving probiotics. What a life saver this product has been!!! Big mahalo from Hawaii❤️

No additives!

A FAE

I started using meat baby food for sick cats because if they won't eat anything they will eat meat baby food. I have been giving my Bengal Cat Beef and it is his favorite treat. That "other" company now puts corn starch and lemon juice in theirs so I can not/will not buy that one again. BEECH-NUT IS THE VERY BEST!

My cat loves it!

Jennay

My cat got diagnosed with IBD the poor baby. I had to think quick and ditch the kibble with the help of a group who is dealing with the same thing. I was recommended baby food for him and omg he LOVES it. I will make it a balanced diet. He has a lot of gi issues and I was told that this is very easy for them to digest. Wow. Why do they even bother making that trash cat commercial kibble. Y'all cat owners should just buy this and balance the meat or get them on raw asap! My cat is MY BABY.

Cats Love It!

hikerbecky

Believe it or not but my 2 cats get this as one of their bed time snacks and love it. It's all protein and no onions or any other flavorings in it, they get their taurine in their other foods. I can barely get this on their plate before it's gone!

Didn't pass the Grammy test

MaeveJoi

I've been feeding my 6 mo granddaughter for several months now including baby cereal, jarred fruits & veggies & table foods such as mashed potatoes. I love Beechnut still uses GLASS jars just like they did when my now 28 & 26 yo kids had as babies. My granddaughter has eaten EVERYTHING I've given her so far EXCEPT THIS PRODUCT. I was turned off by the product myself as soon as I opened the jar. Looked & smelled like potted meat. But I'm of the you MUST try it twice crew - must try at least 2 bites of everything & then if you don't like it you don't have to eat it. This is the 1st jarred meat baby food we've tried with her so I was looking forward to sending her down another food pathway. So I gather everything, get her sat in her feeding chair, open the jar and dig into the jar to get her 1st bite. The look on her face was "Uuuggghhh don't like that" & spit it out. Doing the scoop it up put back in mouth until she ate it. So I give her a 2nd bite & she IMMEDIATELY SPIT IT OUT & refused to open her mouth again. Strike 1 for meat foods. Tomorrow I'm going to try either chicken or turkey with broth. Hopefully she will eat 1 of them. By the way I taste everything I feed her & I would NOT eat the beef & beef broth baby food either.

the bomb!!!

mom13

I bought this for my little one and she loves it See More


more like this
X
search
EWG's Food Scores | Beech Nut Classics Pureed Baby Food, Beef & Beef Broth
EWG Overall Score Breakdown
The product score is based on weighted scores for nutrition, ingredient and processing concerns. Generally, nutrition counts most, ingredient concerns next and degree of processing least. The weighted scores are added together to determine the final score.
Lower concern
Higher concern
Lower concern
Higher concern
Read our full methodology
Considers calories, saturated fat, trans fat, sugar, sodium, protein, fiber and fruit, vegetable and nut content to differentiate between healthful and less healthful foods. For more information on nutrition concerns, read our full methodology.
Per gram, high in protein []
The nutrition factors used for scoring Beech Nut Classics Pureed Baby Food, Beef & Beef Broth
Positive factors
Fruit, vegetable, bean or nut content
Protein content
Fiber content
Omega-3 fatty acids
Negative factors
Calorie density
Sugar/low-calorie sweetener content
Sodium content
Saturated fat content
Trans fat content
Considers food additives, pesticides, hormones, antibiotics and contaminants like mercury and BPA, which can affect human health and the environment.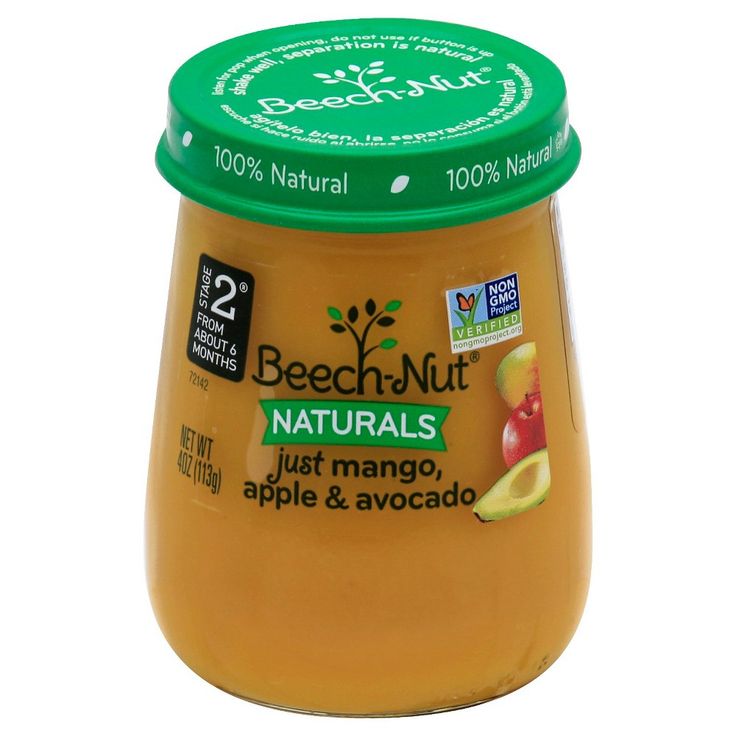 For more information on ingredient concerns, read methodology.
This product is not certified organic []
Antibiotics were likely used in the production of this meat []
Hormones and/or growth promoters were likely used in production of meat ingredients []
Estimates how much the food has been processed. Considers many factors, chief among them, modification of individual ingredients from whole foods and number of artificial ingredients. For more information on processing concerns, read our full methodology.
Product has been classified as having low processing concerns
Products with low processing concerns generally have few artificial ingredients, more ingredients that are either whole foods or are minimally processed, and fewer ingredients overall.
Please note that EWG obtains the displayed images of products from third parties and that the product's manufacturer or packager may change the product's packaging at any point in time. Therefore, EWG assumes no responsibility for the accuracy of images presented.
QUICK FACTS:

%
Total Fat 1 g
Sugars 0 g
60.0 60.0 %
Protein 8 g

AVOID TOO MUCH:

Trans Fat 0.0g
%
Sodium 40 mg
Added Sugar Ingredients: none listed

NUTRIENTS:

Vitamin D (no value on present label)
0.0 0.0 %
Vitamin A
0.0 0.0 %
Vitamin C
0.0 0.0 %
Calcium
4.0 4.0 %
Iron
%
Potassium 130 mg
---
† Institute of Medicine. 2010. "Dietary Reference Intakes Tables and Application.
" Accessed April 8, 2014: link
Baby food Organic food Vegetarian cuisine Beech-Nut, Food production, glass, food, nutrition png
Baby food Organic food Vegetarian cuisine Beech-Nut, Food production, glass, food, nutrition png ,
food,
food,
baby,
sauces,
kitchen,
sweet potato,
puree,
vegetables,
potatoes,
organic food,
vegetarian cuisine,
ingredient,
baby food,
gerber products,
food manufacturing company,
dish,
seasoning,
chicken As Food,
beechnut,
Vegetarian food,
png,
transparent,
free download
About This PNG
Image size

720x504px

File size

145.96KB

MIME type

Image/png
Download PNG ( 145.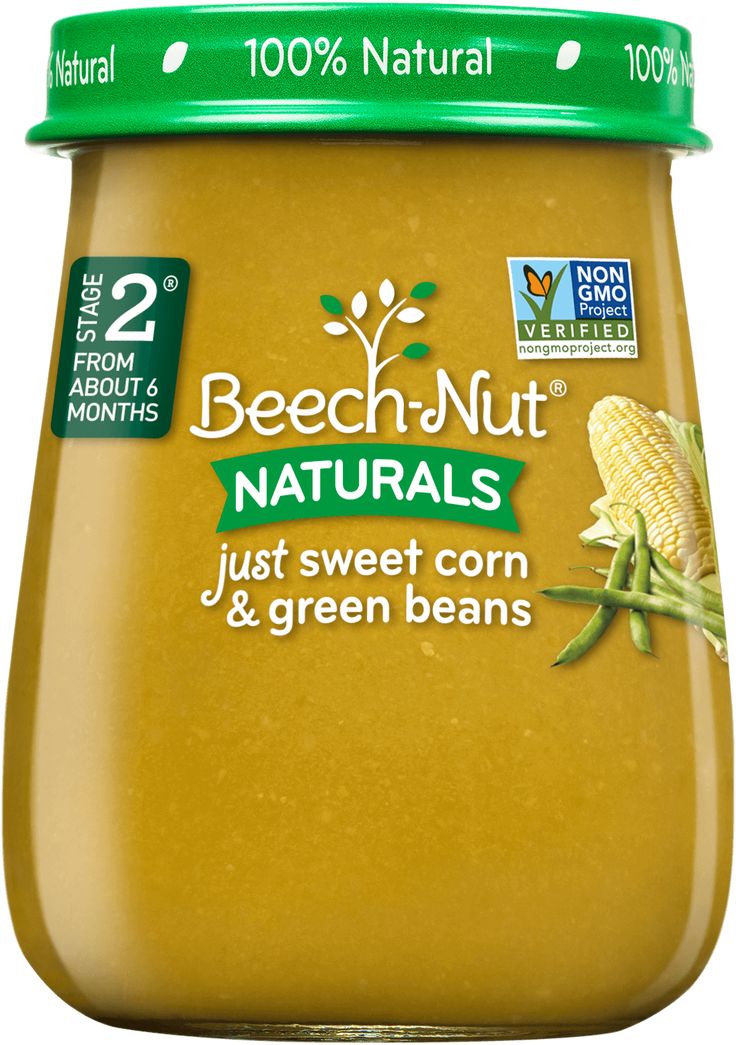 96KB )
resize PNG
width(px)
height(px)
License
Non-Commercial Use, DMCA Contact Us
Mashed potato Aligot Chicken food Mashed potato, potato, cream, food, cheese png 800x555px 432.8KB
Tomato Bruschetta Salsa Guacamole Hummus, tomato, natural Foods, food, recipe png 1200x1410px 1.83MB
Fried chicken Fried chicken French fries Churrasco, chicken, food, animals, recipe png 988x555px 742.98KB
several corn on the cob, Corn on the cob Organic food Popcorn Sweet corn Sweet corn, Boiled sweet corn, food, recipe, harvest png 800x530px 1. 62MB
Salsa Guacamole Vegetarian cuisine Food Hummus, salsa, natural Foods, tomato, chili Pepper png 1200x1410px 1.53MB
Hamburger Cheeseburger French fries Fast food Pizza, Burger fries, food, recipe, cheeseburger png 741x448px 567.91KB
French fries Buffalo wing Crispy fried chicken Bacon, french fries, food, recipe, cheese png 700x700px 440.75KB
Chicken sandwich Fried chicken Chicken fingers Hamburger, chicken burger, food, recipe, cheese png 640x444px 453.57KB
french fries, French fries Church chicken French fries Chili con carne Fried chicken, fried potatoes, food, fast Food Restaurant, american Food png 1000x1000px 621. 2KB
spices, Chutney Indian cuisine Biryani Tandoori Chicken Chicken tikka, Spices Hd, miscellaneous, food, recipe png 410x840px 556.49KB
French fries, French fries Pizza Sushi Potato Hamburger, French fries, food, cheeseburger, american Food png 4288x2756px 10.65MB
KFC bucket of fried chicken, KFC Crispy fried chicken Chicken fingers Kentucky fried chicken Popcorn chicken Vegetarian cuisine, kfc, food, chicken Meat, cuisine png 643x900px 528.53KB
Indian cuisine Spice Herb Seasoning, Food condiments spices, assorted ingredients, natural Foods, food, recipe png 658x412px 458.46KB
Organic food Caprese salad Italian cuisine Raw food diet, nutritious food, natural Foods, leaf Vegetable, food png 1000x613px 818.73KB
Tomato paste Vegetarian cuisine Ketchup Tomato sauce, tomato, natural Foods, food, tomato png 1565x1081px 1.39MB
Ketchup Tomato sauce, tomato, food, tomato, ketchup png 800x551px 1.68MB
tomato and vegetable burger, Veggie burger Hamburger Vegetarian cuisine Chicken sandwich vada pav, burger, food, cheese, recipe png 800x596px 663.08KB
Corn on the cob French fries Popcorn Pozole Corn kernel, corn, food, cooking, frozen Vegetables png 2000x1080px 2.09MB
dish on plate, Gobi Manchurian Indian Chinese cuisine Chili chicken, chicken, food, animals, recipe png 700x700px 356.4KB
french fries, French fries Hamburger Fried chicken KFC Fried, French fries, food, recipe, american Food png 1000x1000px 545.95KB
Organic food Vegetable Organic agriculture Fruit, healthy fruits, natural Foods, leaf Vegetable, food png 1800x820px 1.74MB
Chutney Hummus Salsa Guacamole Dipping sauce, ingredient, food, recipe, sauces png 1200x1410px 1.74MB
McDonald's fries, French fries McDonald's Hamburger Fast food KFC, fried chicken, food, fast Food Restaurant, mcdonalds png 888x1220px 264. 74KB
fruit and vegetable basket, Organic food, natural Foods, food, orange png 1600x1076px 2.85MB
French fries in red bag, French fries Hamburger Fast food French cuisine Kebab, HD fries, food, french fries, fried png 1881x1804px 1.99MB
Sauce Butter chicken Chicken tikka masala Pizza, chicken, food, animals, recipe png 700x700px 344.01KB
H. J. Heinz Company Barbecue sauce Baked beans Ketchup Tomato sauce, tomato, food, recipe, tomato png 538x519px 356.67KB
hamburger and fries, Hamburger French fries Cheeseburger Chicken sandwich Veggie burger, French fries, food, recipe, fast Food Restaurant png 2468x1932px 4. 26MB
French fries with sauce, Fish and chips French fries Flatbread Road Recipe Snacks French fries, french fries, food, ketchup, onion png 800x800px 395.2KB
French fries Fried chicken Fast food, fried chicken, food, fast Food Restaurant, american Food png 823x583px 1.85MB
hamburger, Fast food Fast food Hamburger French fries Pizza, Fast Food s, food, recipe, fast Food Restaurant png 640x464px 632.45KB
Wiener schnitzel French fries German cuisine Bistro, French restaurant menu, food, beef, recipe png 706x369px 342.45KB
Raw food diet Chicken as food Meat, chicken, food, animals, beef png 1500x1004px 1. 89MB
fruits and vegetables, Organic food Vegetable Fruit Frutti di bosco, Vegetables, natural Foods, frutti Di Bosco, leaf Vegetable png 1260x633px 1.15MB
Crispy fried chicken Hamburger Chicken sandwich French fries Cheeseburger, salad, food, recipe, chicken png 700x513px 139.53KB
potato chip illustration, French fries Potato chip Slider Food, Chips File, snack, garnish, savory png 1046x468px 738.03KB
French fries Homemade fries Fried potato Food, potatoes, food, oil, vegetables png 2268x1645px 323.62KB
assorted vegetables, Organic food Vegetable Vegetarian cuisine, natural Foods, leaf Vegetable, food png 828x533px 153. 13KB
Vegetable Fruit Food Allergy Food, Vegetables and fruits bunch, natural Foods, leaf Vegetable, food png 981x627px 723.53KB
Guacamole Vegetarian cuisine Food Avocado Hummus, avocado, natural Foods, leaf Vegetable, recipe png 600x705px 572.35KB
cooked food with green leafed vegetables, Shawarma Kebab, Food distribution, food, recipe, chicken png 397x680px 362.84KB
Fast food Junk food Hamburger Chicken nugget French fries, junk food, food, recipe, fast Food Restaurant png 817x694px 515.02KB
assorted spices with brass coffee grinder on white surface, Indian cuisine Chutney Spice cooking Curry, five tea eggs, food, tea, easter Eggs png 2362x2362px 3. 53MB
Spices Vegetarian cuisine Condiment Food Restaurant, cooking, food, recipe, cooking png 764x564px 185.37KB
hamburger and fries, Fast food Fast food Hamburger French fries Fried chicken, Fast Food Banner, miscellaneous, food, recipe png 636x397px 368.76KB
assorted fruits and vegetables, Collage Fruit Vegetable Food Nutrition, vegetables, natural Foods, food, tomato png 620x800px 594.05KB
french fries, French fries Hamburger Fast food Junk food Deep fryer, French fries, food, recipe, chicken Meat png 980x593px 559.81KB
brown cracker chips, French fries Potato chip Snack, Potato chips, food, wafer, potato png 1334x1577px 1. 81MB
Vegetarian cuisine Fruit vegetable Fruit vegetable Food, fruit vegetable, natural Foods, frutti Di Bosco, leaf Vegetable png 1701x2291px 2.02MB
French fries Beef Stroganoff Breakfast European cuisine Steak, breakfast, food, beef, breakfast png 1920x1281px 1.38MB
What to feed a hamster - Reserve
The content of the article
Features of feeding a hamster: what can and cannot be given to a pet

Basic and additional components of the hamster diet

What not to feed a hamster

Feeding tips for hamsters

Peculiarities of feeding a hamster: what can and cannot be given to a pet
Hamsters, like any other pets, need the most varied diet.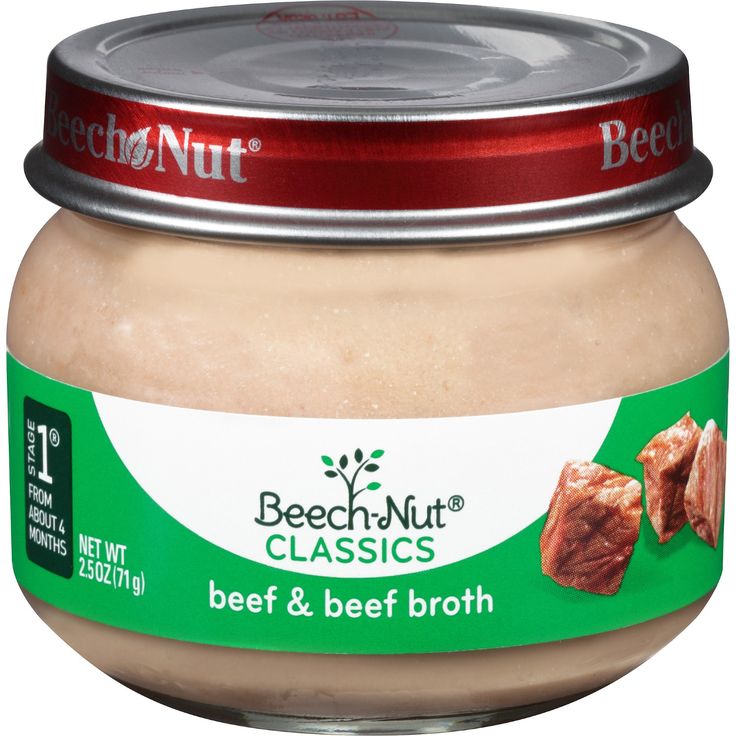 However, this does not mean that a small rodent can be fed to everyone. The health and longevity of the animal depends on how properly selected and healthy the food of the animal will be. In order for the pet's table to be complete, you need to know which foods are allowed to be included in its diet, and which are prohibited.
Basic and additional components of hamster nutrition
The basis of the diet of indoor hamsters is dry grain food and juicy food. The main component is grain: wheat, oats, corn and other cereals, which are presented in the optimal ratio in "store" mixtures for hamsters. Ready-made feeds consisting of grains, granules, flakes, as a rule, are very nutritious and balanced in terms of the amount of vitamins and other important substances. Give them to the animals daily.
A hamster's diet must include juicy food: vegetables, fruits, berries, herbs. From vegetable crops, this rodent can be given carrots, beets, pumpkins, turnips, including boiled ones, zucchini, cucumbers, tomatoes, bell peppers, radishes.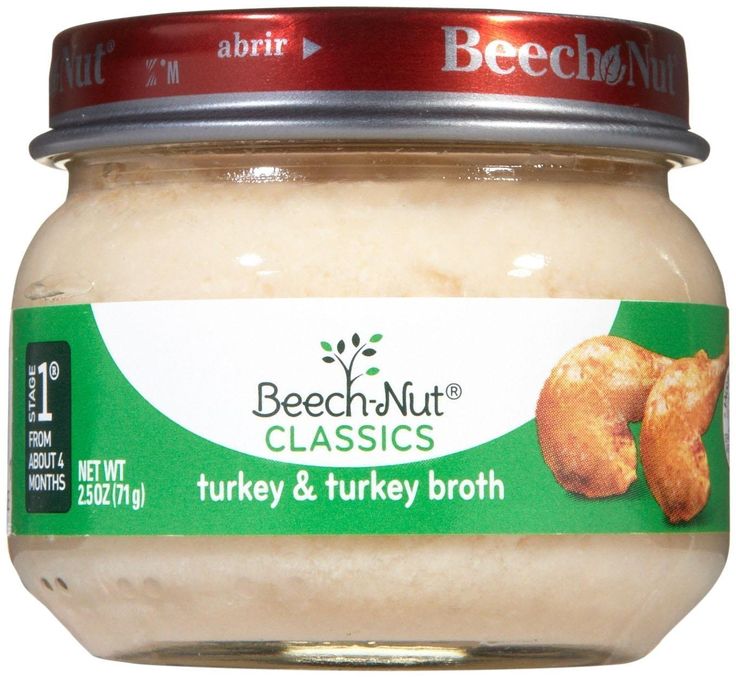 From fruits - apples, pears, apricots and peaches, and from berries - grapes, currants, strawberries, raspberries, blueberries, cherry pulp. Fresh vegetation is very useful for hamsters: lettuce, dandelion leaves, plantain and clover, dill, parsley, beet leaves. In winter, greens for hamsters will replace hay, oat or wheat sprouts.
Sometimes offer your pet nuts (any but Brazil nuts and almonds), seeds (sunflower, pumpkin, melon, watermelon), legumes (dried beans and peas). Nuts and seeds are usually included in ready-made feed mixtures, so these treats should be served to the hamster in small quantities.

With great pleasure, hamsters eat dried fruits, they can be treated with various dried fruits, with the exception of prunes: raisins, dried apricots, apples, pears, banana chips.
As a protein supplement, approximately two to three times a week, give your pet products from the following list, alternating between them: low-fat kefir, cottage cheese or yogurt without sugar and flavorings, boiled chicken meat without salt and spices, boiled chicken or quail egg flour or earthworms purchased at a pet store, dried gammarus and dried insects.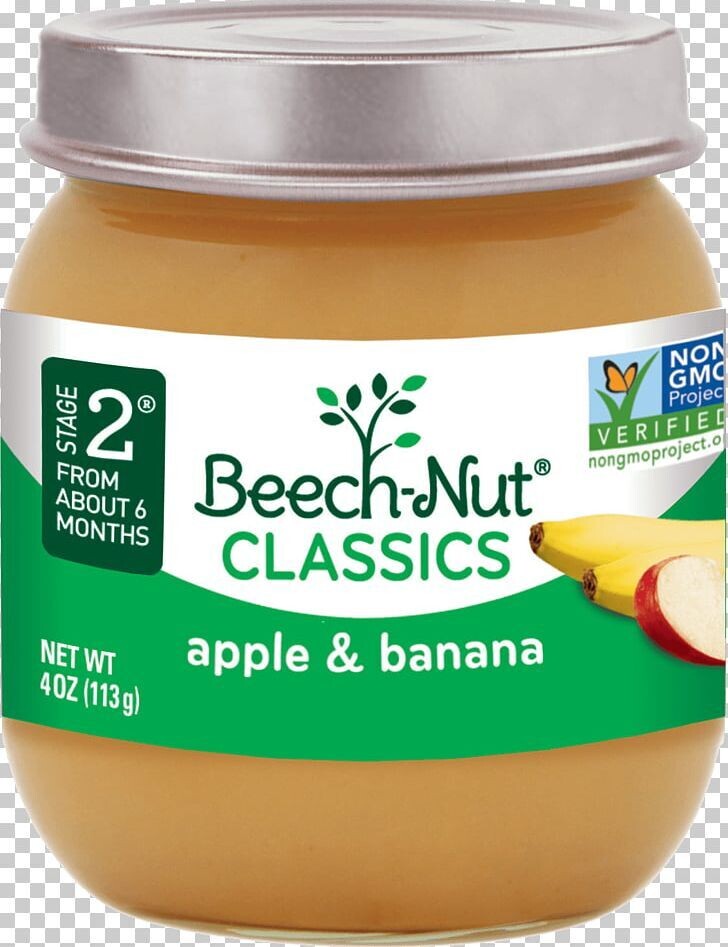 - In the diet of sick, debilitated and elderly animals, as well as young animals, cereals on the water, baby food: dairy-free cereals, vegetable and meat purees without salt, sugar, gluten and starch should be introduced. In addition, aged hamsters are given ground grains and nuts, mashed vegetables.
In a cage for grinding teeth, a rodent must have a mineral stone or branches of deciduous and fruit trees that grow best outside the city: birch, poplar, hazel, beech, maple, apple, pear, cherry and others. The branches, before giving the animal, should be boiled for an hour and a half and dried. You can also find ready-made twig sets at pet stores.
Do not abuse special treats for hamsters in the form of cereal sticks and bars, crackers, biscuits, drops. Occasionally, a pet can be pampered with simple drying or home-cooked popcorn without salt, sugar and other additives.

What not to feed a hamster
Hamsters absolutely do not fit dishes from our table! The body of these animals does not tolerate sweet, salty, fatty, fried foods, as well as canned and smoked foods, spices.
Do not offer your hamster expired grain mixtures, as well as food created for other rodents and ornamental birds!
The list of prohibited foods includes potatoes, including peel and eyes, cabbage, onions, garlic, sorrel, mint, milk and fatty dairy products (sour cream, cream, yogurt), butter, pasta, including dry, as well as dry breakfast and muesli. Cheese and bread cause great harm to hamster health: they cause severe constipation, which can lead to the death of the animal. Watermelon, citrus fruits, exotic fruits (kiwi, persimmon, pineapple, pomegranate, avocado and others), mushrooms, acorns, red beans, branches of coniferous trees, apricot pits, peaches, plums, cherries are contraindicated for hamsters. You can not pamper your pet with honey, goats and other sweets, fruit juices, sausages and sausages.
There is nothing critical if you once gave your hamster any of the above. A single use of junk food is unlikely to cause irreparable damage to the animal's body, the main thing is not to give the forbidden product again.
A few tips for feeding hamsters
The diet of a hamster depends on its age, lifestyle, habits, needs for certain nutrients and the time of year.
When choosing ready-made food, pay attention to the ratio of its components, the amount of proteins and carbohydrates. It is better to refuse mixtures with a large volume of seeds or nuts: the animal will choose them, leaving more valuable ingredients intact. If your pet is overweight, reduce the amount of purchased food and increase the amount of fresh food.
Do not overfeed the animal! Remember that due to its natural habit of stocking food, the hamster will always hide some of the food he receives in his house. Taking into account another feature of this animal - to lead an active lifestyle at night - it is recommended to feed the hamster twice a day, giving him most of the daily diet in the evening. At the same time, it is better to offer juicy food in the morning, grains in the evening.