Best baby food brands in uae
Best Baby Food Seller in Dubai 2022
Baby is some of the most adorable and advanced creatures on earth. They are beautiful and deserve the best of human care. There are a lot of the best baby food seller in Dubai
A newborn baby can't eat like an adult and requires easily digestible baby foods. Babys also need to eat fresh food. Babies' taste buds change, and they become used to the new food. If the baby is used to eating a particular food, they will have difficulty adjusting to other food. one should always make sure that they provide the best food to their baby for better health.
Therefore, one should always ensure that they provide the best baby food to their baby for better health. This article will give you some of the best baby food sellers companies in Dubai.
There are lots of company are selling baby food. You may have different options in small children's nutrition. Dubai is an international city, so you find various kinds of products from all over the world.
Here are some of the company are selling exceptional food for newborn babies.
You can also check out online websites for buying baby foods in Dubai. Different websites offer different products and baby foods.
www.firstcry.ae
Firstcry.ae is an online baby and infant product shopping site that offers a wide range of products for mothers and babies, such as baby care products, baby clothing, furniture, and more.
www.babystore.ae
New parents can now find all their baby needs from snacks to nappies at www.babystore.ae. From a trusted brand name in the UAE, everything you need for your new arrival is at your fingertips.
www.amazone.ae
One of the most popular baby food retailers on the web is Amazon, which offers a wide variety of baby food brands and products for you. Furthermore, these products are delivered to your doorstep at a very low cost. Amazon offers a vast selection of products for both moms and babies, including clothing, bedding, books, toys, and more.
Best Baby Food Seller in Dubai
Company Name
Location
Pin code
Contact Number
Fax Number
Email ID
Website
THE FIRST MEDICAL SHOP (L.L.C)
Dubai
5527
04-2733333
04-2726226
www.belhoul.com
TRANSMED OVERSEAS INCORPORATED S.A.
Dubai
1604
04-3349993
04-3347791
[email protected]
www.transmed.com
PIGEON MIDDLE EAST L.L.C.
Dubai
18276
04-8814434
04-8814435
[email protected]
AL ITTIHAD DRUG STORE
Dubai
5374
04-3979751
04-3979761
[email protected]
HEALTH CARE TRADING CO. (L.L.C)
Dubai
5652
04-2650201
04-2650063
[email protected]
JULPHAR DRUG STORE
Dubai
15072
[email protected]
METROMED TRADING
Dubai
20116
04-2213334
04-2213336
[email protected]
MEDICAL SCIENTIFIC CO. (L.L.C)
Dubai
5656
04-3930748
04-3930381
[email protected]
QUEENSWAY OVERSEAS (L.L.C)
Dubai
40585
04-2233276
04-2233176
[email protected]
NUTRICIA MIDDLE EAST & AFRICA
Dubai
17542
04-8814114
04-8815570
[email protected]
PHOENIX MEDICINES (L.L.C)
Dubai
64613
04-2234590
04-2234520
SANDGATE INTERNATIONAL (L.L.C)
Dubai
115770
04-2224142
04-2248906
ANNAHDAH MEDICAL CO. (L.L.C) – DUBAI BRANCH
Dubai
16387
04-2696901
04-2699849
CAMBRIDGE HEALTH FOOD
Dubai
25045
04-3977328
04-3977329
AL AMIN MILL
Dubai
10359
PHARMA ALLIED TRADING (L. L.C)
Dubai
117914
Check out the top ten Best things to do in Dubai 2021.
Baby Foods & Snacks UAE | 30-75% OFF | Dubai, Abu Dhabi
Baby Foods & Snacks UAE | 30-75% OFF | Dubai, Abu Dhabi | noon
العربية
usp_easy_retunsFree & Easy Returns
usp_best_dealsBest Deals
العربية
Cart
All Categories
Electronics
Men
Women
Home
Beauty & Fragrance
Baby & Toys
Sports
Bestsellers
Sell on noon
Grocery
Baby Foods & Snacks
Fulfillment
Category
Grocery

All Grocery

Home Care & Cleaning

All Home Care & Cleaning

Household Cleaners

All Household Cleaners
Floor Cleaners
All Purpose Cleaners
Kitchen Cleaners
Dishwasher Liquids
Bathroom Cleaners
Dishwasher Detergents
Dish Cleaners
Glass Cleaners

Laundry Care

All Laundry Care
Liquid Detergents
Fabric Softener
Washing Powder
Stain Remover
Fabric Spray
Bleach
Fabric Dye
Colour Care
Colour Remover

Paper, Plastic & Wraps

All Paper, Plastic & Wraps
Trash bags
Facial Tissues
Wet Wipes
Paper Towels
Toilet Tissues
Napkins
Bed Sheet Roll
Industrial Roll
Other Paper Products

Air Fresheners
Deodorizer & Disinfectant

Beverages

All Beverages

Tea

All Tea
Tea Bags
Green Tea
Flavoured Tea
Leaf & Dust Tea
Iced Tea

Coffee

All Coffee
Coffee Capsules & Pods
Instant
Ground
Whole Coffee Beans

Health Drink Mixes
Soft Drink Mixes
Syrups & Concentrates
Energy Drinks

Water

Non Alcoholic Drinks
Hot Chocolate
Soft Drinks
Cocktail Mixes
Juices

Canned, Dry & Packaged Food

All Canned, Dry & Packaged Food

Cooking & Baking Supplies

All Cooking & Baking Supplies
Baking Mixing Yeasts
Condensed & Powdered Milk
Vinegar
Baking Decorations

Sauces, Gravies & Marinades

All Sauces, Gravies & Marinades
Sauces
Soya Sauce

Edibles, Oils, Ghee & Salad Dressings

All Edibles, Oils, Ghee & Salad Dressings

Oils

All Oils
Coconut Oil
Sunflower Oil
Soya Oil

Vinegars
Ghee & Vanaspati

Canned & Jarred Food

All Canned & Jarred Food
Cold Cuts
Canned Fruits
Canned Vegetables

Olives

Snack Food

All Snack Food

Nuts & Seeds

All Nuts & Seeds
Salted Nuts

Baby Foods & Snacks

All Baby Foods & Snacks
Baby Formula
Baby Cereals
Baby Fruits & Vegetables

Breakfast Food

All Breakfast Food

Jams, Jellies & Sweet Spreads

All Jams, Jellies & Sweet Spreads
Honey
Spreads
Peanut Butter

Breakfast Snack Mixes

Herbs & Spices

All Herbs & Spices
Herbs & Seasoning
Mixed Spices & Seasonings
Whole Spices

Dried Beans, Grains & Rice

All Dried Beans, Grains & Rice

Rice

All Rice
Raw Rice
Basmati Rice

Flours

All Flours
Other Speciality Flours
Rice Flour

Salt, Sugar & Jaggery

All Salt, Sugar & Jaggery
Sugarfree Sweeteners

Dairy, Cheese & Eggs

Breads & Bakery

Gourmet Gifts

All Gourmet Gifts
Coffee Gifts
Brand
Gerber (127)Nestle (101)S.
26 (49)NAN (43)Similac (43)Bebelac (41)Pediasure (41)Novalac (32)
Price (AED)
Product Rating
2.7 Stars or more
2.7 Star5 Star
Dietary Needs
Vegetarian(219)Organic(114)Non Vegetarian(102)Vegan(5)
New Arrivals
Last 7 Days(1)Last 30 Days(12)Last 60 Days(24)
Seller
WEVOUR TRADING L.L.C(353)GumTree(180)family care store(157)Noon Grocery(155)Yo Nuts(126)EXPRESS MART(122)StartUP(88)Beauty Lifetime(57)
967 Results for
""
Sort By
Recommended
Display
50 Per Page
Grid
Aptamil Advance Junior 3 Next Generation Growing Up Formula From 1-3 Years 900g Pack of 3 …
AED 239.95
AED 27512% Off
Jovie Organic Goat Toddler Milk 400g …
AED 102.
70
Aptamil Advance Junior 3 Next Generation Growing Up Formula From 1-3 Years 1.6kg …
AED 153.45
Nutrini Powder Vanilla Flavour 400g …
AED 43.05
Hipp Organic Combiotic Stage 2 Follow-on Formula from 6 months 800g …
AED 76.45
AED 826% Off
CONFY Confy Lac Infant Formula Stage 1 …
AED 18.00
Similac Gold Advanced Formula With Hmo 3 1600g …
AED 134.35
AED 15010% Off
CONFY Confy Lac Growing Formula Stage 3 400g …
AED 17.00
AED 18
Cerelac Wheat And Date Cerelac 400g …
AED 30.05
Aptamil Advance 1 Next Generation Infant Milk Formula 0-6 Months 900g …
AED 117.45
Bebelac 7In1 Growing Up Formula 1 To 3 Years 1600grams …
AED 116.70
Aptamil Advance 2 Next Generation Follow On Formula 6-12 Months 900g …
AED 117.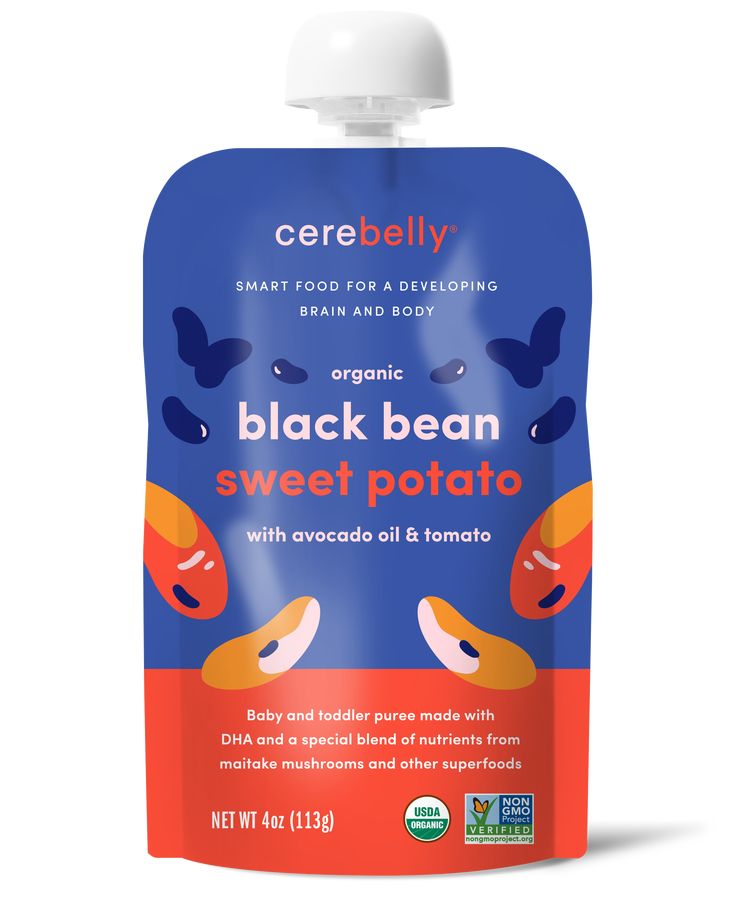 55
Pediasure Vanilla Flavour Complete Balance Nutrition Baby Formula 1600g …
AED 142.15
AED 16011% Off
Pediasure Chocolate Flavour Complete Balance Nutrition Baby Formula 900g …
AED 86.70
AED 958% Off
Pediasure PediaSure 2+ Complete for 2-10 Years Old Vanilla 1600g …
AED 142.15
AED 148
Pediasure Complete Triple Sure Vanilla Milk 400g …
AED 41.65
AED 457% Off
NAN Optipro 4 Growing-Up Milk 3 Years Onwards 400grams …
AED 30.45
CONFY Wheat Milk Mix Fruit Cereal 250g …
AED 5.00
AED 837% Off
Humana Organic Rice Infant Cereal, After 4 Months Milk-Free 200g …
AED 20.15
AED 2312% Off
Organic Bubs Australian Smiley Squares Rice And Quinoa Wafers 14g …
AED 9.30
AED 1327% Off
Hero Baby Baby Food Jar Assorted 125g Pack of 4 …
AED 13.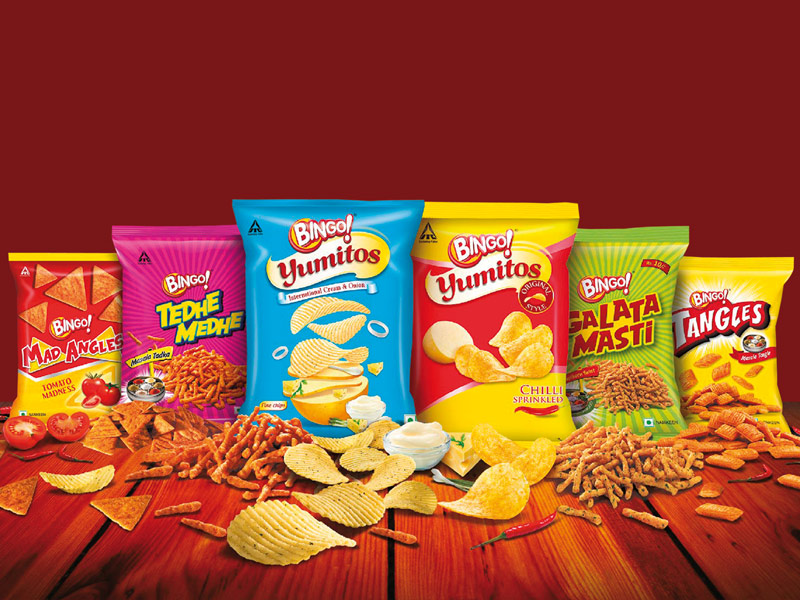 95
AED 2441% Off
Aptamil Advance Kid 4 Next Generation Growing Up Formula From 3- 6 Years 900g …
AED 86.85
Nestle Nido One Plus Growing Up Milk Powder 900g …
AED 77.00
CONFY Lac Follow Up Formula Stage 2 400g …
AED 18.00
Kabrita Follow-on Formula Goat Milk Powder Stage 2, 6-12 Months 400g …
AED 95.00
Aptamil Advance Junior 3 Next Generation Growing Up Formula From 1-3 Years 400g …
AED 45.00
NAN Supreme Pro 2 Infant Formula Powder 6-12 Months 400grams …
AED 50.50
Similac Gold Advanced Formula With Hmo 3 800g …
AED 72.95
AED 808% Off
Kecicik Baby Goat Follow Up Milk 400g …
AED 60.00
Gerber Teether Wheels Apple Harvest Teether Snack 42g …
AED 22.50
Gerber Probiotic Oatmeal Cereal Banana 227g …
AED 34.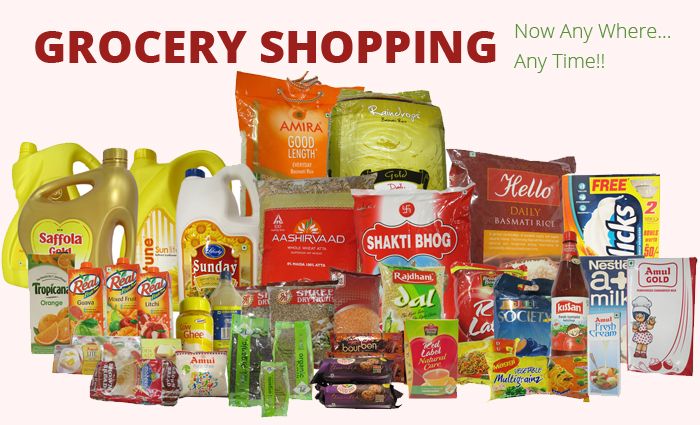 00
Kiddylicious Chunky Puffs Strawberry 12g …
AED 8.00
Cerelac Honey And Wheat Miel With Milk From 12 Months 400g …
AED 24.95
AED 2913% Off
Bebelac Nutri 7in1 Infant Milk Formula from Birth to 6 Months 400grams …
AED 47.00
NAN Nestle L F Lactose Free Formula Fortified With Iron From Birth To 12 Months 400g …
AED 40.25
S.26 Gold Stage 2, 6-12 Months Follow On Formula For Babies Tin 1.6kg …
AED 165.35
S.26 Gold Stage 1, 0-6 Months Starter Infant Formula For Babies Tin 900g …
AED 100.70
Hipp Organic Combiotic Stage 3 Growing Up Formula From 12 Months to 3 Years 800g …
AED 79.10
AED 9012% Off
Blemil Plus 1 Infants Formulation Milk 800g …
AED 74.95
AED 77
Aptamil Advance 2 Next Generation Follow On Formula 6-12 Months 400g …
AED 54.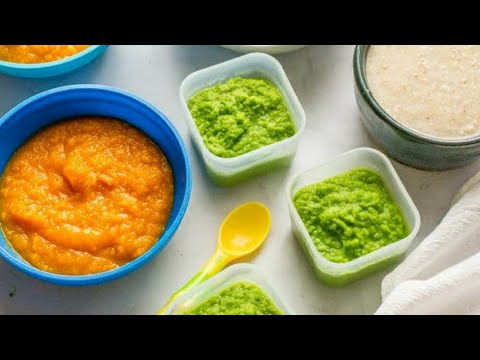 00
HEINZ Rusks 300g …
AED 26.35
Gerber Whole Wheat Foods Cereal 227g …
AED 25.00
NIDO One Plus Growing Pp Milk Powder for Toddlers 1-3 Years Tin 1800g …
AED 130.00
NAN Nestle Comfort 3 Growing Up Formula For Colic And Constipation, Based On Cow's Milk 800g …
AED 92.75
Holle Organic Fruit Porridge Banana Semolina Wholegrain Cereal 250g …
AED 21.00
AED 2412% Off
Nestle Cerelac Mixed Fruits and Wheat With Milk 400g …
AED 27.90
AED 6053% Off
Gerber Lil Crunchies Apple Sweet Potato 42g …
AED 22.50
Bebelac 7In1 Growing Up Formula 1 To 3 Years 800grams …
AED 61.85
AED 666% Off
Aptamil Pepti-Junior Milk 400g …
AED 91.40
Aptamil Advance 1 Next Generation Infant Milk Formula 0-6 Months 400g …
AED 52.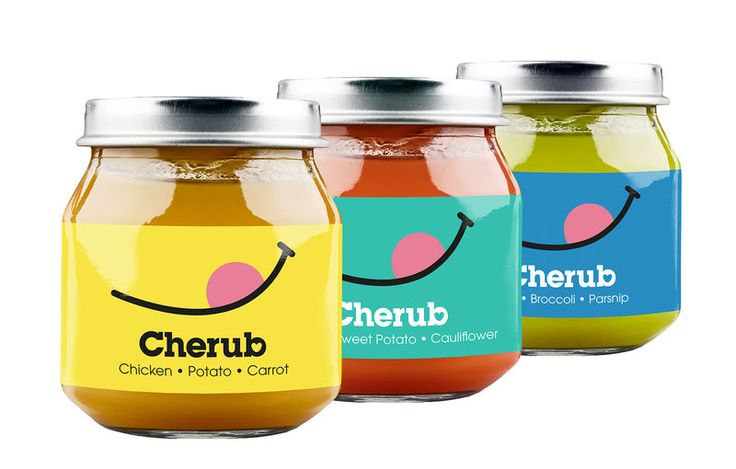 60
Top 10 businesses in Dubai, the most profitable business in the UAE
Learn about the most profitable businesses
with a quick return on investment
According to the World Bank and the Doing Business ranking in 2018, the Emirates is recognized as the best economy among the Gulf countries for doing business: The UAE ranks 1st in the world in terms of the quality of the tax system and ease of tax burden, 2nd in terms of the speed of obtaining building permits, while the volume of foreign direct investment in the country in 2017 amounted to $ 11 billion. In the infrastructure development ranking of the World Economic Forum, the UAE ranks 5th. IMF experts note that the Emirates has overcome the dependence of the country's economy on the oil and gas sector due to the successful implementation of the Vision 2021 economic diversification program, and this is a guarantee that the crisis in the oil industry will not affect the growth of other sectors of the UAE economy.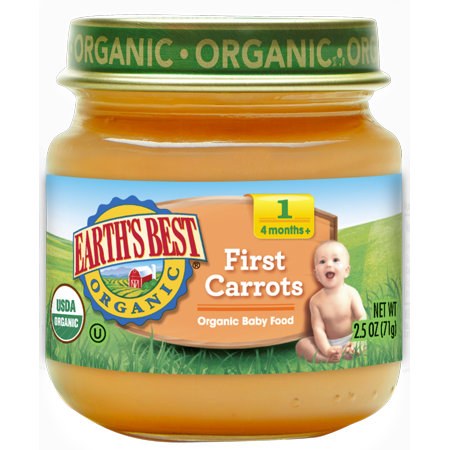 The Vision 2021 program involves a transition from a resource-based economy model based on oil production and refining to actively stimulating business activity and developing business, tourism and trade. Measures for the active development of these industries involve the intensive development of activities related to real estate, the tourism industry, construction, logistics, investment and financial activities, the production of goods and services, exports, imports and re-exports.
The investment attractiveness of the region is complemented by the World Expo-2020, which will be held in Dubai and will attract a large number of tourists and business representatives from all over the world to the country.
The SORP Group of Companies has identified the most attractive areas for investment, which provide high profitability and a quick return on investment.
Activities related to the real estate market
In recent decades, a construction boom has been observed in the Emirates, which impresses the entire world community with its scale.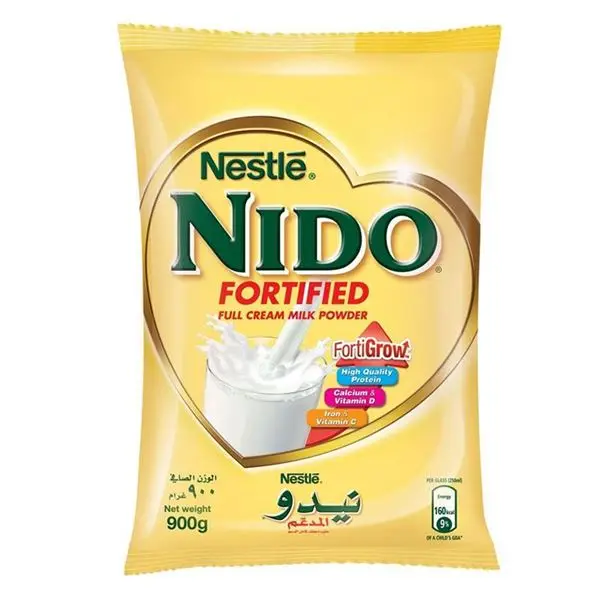 The preparations for the World Expo 2020 exhibition give an additional impetus to commercial construction and lay the foundation for the further development of the country's economy for many years to come. Business centers, offices, logistics facilities, shopping malls and manufacturing sites - all of these are objects for a profitable investment in the rapidly developing economy of the UAE.
In the context of the flourishing commercial real estate market and the growth of business activity in the country, there is an increasing demand for the services of real estate companies that provide comprehensive support for transactions of purchase, sale and lease of real estate. Popularity is gained by specialized websites and aggregators that help to independently select commercial and residential premises according to the specified parameters. Accordingly, any technological solutions in the field of renting and acquiring real estate are a promising type of activity and an object for investment in the UAE.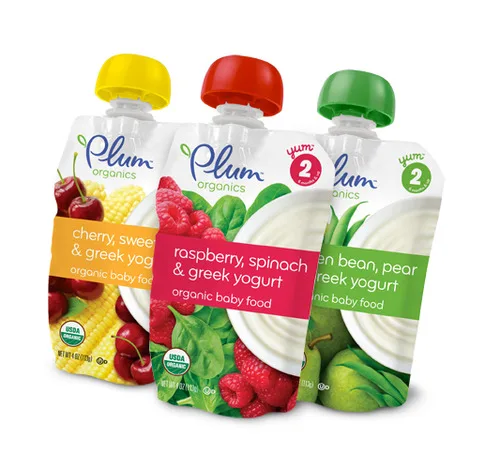 Any real estate, both residential and commercial, needs management and maintenance, which, in the context of the dynamic growth of the construction industry, causes a shortage of services aimed at maintaining air conditioning systems and engineering networks, ensuring fire safety, working at height (window cleaning, installation billboards), indoor and outdoor cleaning, cleaning of upholstered furniture and carpets, etc. Thus, investments in housing and communal services are justified and in demand today.
SORP Group of Companies registers your business in the following areas:
real estate companies;
third party real estate management companies;
Internet portals for the sale and rental of real estate;
maintenance and cleaning companies.
All of the activities listed require an appropriate professional or commercial license in the UAE. Order a detailed consultation on opening and registering a business in the UAE from the specialists of the SORP Group of Companies, a recognized expert in building corporate structures in the UAE.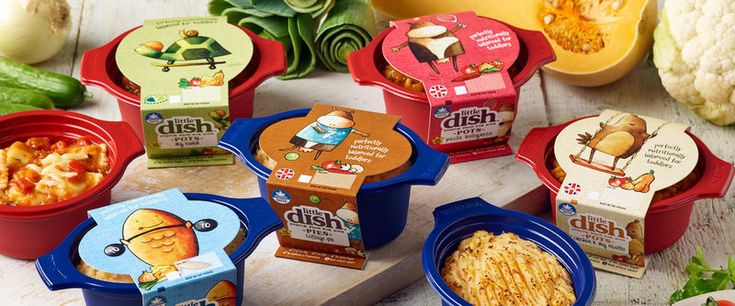 Tourism
The tourism industry, whose development annually attracts more than 8% of the total foreign investment, is still the leading one for the state and provides about 380 thousand jobs (about 5% of the country's population). In 2018, the tourism sector accounted for 5.3% of the UAE's GDP and ranked 27th in the world in terms of volume and 60th in terms of profitability. In accordance with the state program Dubai Tourism Strategy 2020, the Government of Dubai plans to receive 20 million tourists annually and expects to take the first place in the ranking of the most popular destinations for tourism in the Global Destination Cities Index. In 2018, the tourism sector brought about 19.8 billion dollars, which is 5% more than in the previous period. According to the analytical calculations of the World Travel and Tourism Council, the annual volume of the tourism industry in the United Arab Emirates will grow to 108.4 billion dirhams (29.5 billion dollars) by 2028.
According to the forecasts of the Department of Tourism, the upcoming World Expo 2020 will attract more than 25 million tourists and will ensure the growth of business tourism related to the organization of meetings, seminars, congresses, exhibitions, concert programs and other corporate events.
For comparison, in 2016, the Dubai World Trade Center hosted 3.3 million delegates and business event participants, while the Abu Dhabi National Exhibition hosted 1.5 million people. A recent study showed that the number of associations, conferences and meetings in the Middle East has tripled in the last 10 years. To implement the plans of the UAE government to further develop the tourism industry after 2020, the exhibition infrastructure facilities are planned to be redeveloped into new local attractions that will be used for the needs of business tourism.
The high rate of development of the tourism industry is ensured by a stable annual increase in the flow of tourists to the UAE, including the actively developing direction of business tourism. This trend creates a favorable environment for investment in industries aimed at serving the needs of tourism and hospitality: hotel business, travel agencies, construction of real estate for guest accommodation, leisure activities and organization of business events.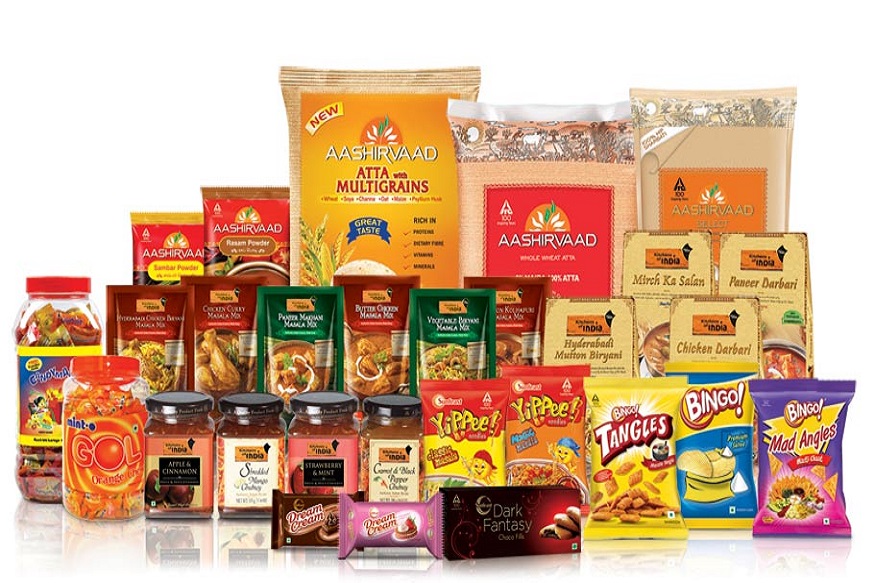 SORP Group of Companies registers your business in the following areas:
travel agencies;
rental of apartments, villas, guest houses;
organization of tour agencies;
organization of exhibition events: conferences, exhibitions, seminars, concerts, festivals, etc.
Get an individual solution for organizing activities in the UAE
Write to Telegram
Construction market
all the necessary infrastructure, in connection with which the country is actively developing the construction of business centers, hotels, congress centers, pavilions for exhibitions, bridges, overpasses and other significant objects. The total cost of all construction projects that are in the process of implementation is more than 720 billion dollars. About 4,000 objects are being built in Dubai alone, the cost of which is estimated at more than $300 billion, of which about $250 billion is in the urban construction sector. In 2017, in Dubai, construction companies (both local and foreign) signed contracts with the government totaling about $3 billion.
By 2020, it is planned to put into operation more than 120,000 new real estate units.
The active development of urban construction causes an increase in demand and an influx of investment in the field of construction and installation services. Due to the increase in residential and commercial space, there is a growing demand for finishing and repair work: insulation, roofing, interior and exterior decoration, landscaping, landscaping, etc.
Experts note a constant increase in demand for building materials: cement, timber and lumber, paints, bricks, reinforced concrete, cables, wires, insulation materials, cords, fasteners, air ducts, pipes, etc. In addition to meeting domestic demand, the Emirates is actively developing re-exports and is a leading supplier of building materials to the Persian Gulf countries, where the construction industry is also gaining momentum. The production of environmentally friendly building materials (for example, non-autoclaved aerated concrete, silicone-based sealing materials, obtaining building materials from waste), as well as the construction of "smart" houses, which require several times less electricity and water, is gaining popularity.
Today, Dubai is ranked 3rd in the ranking of cities with the highest number of sustainable buildings.
The construction industry in the UAE is represented by local and foreign companies that, in a competitive environment, stimulate the development and use of advanced technologies and the use of innovative materials. The government has created an effective regulatory framework and comfortable conditions for the activities of construction companies in the region, which ensured the demand for construction and finishing works in the long term.
These factors contribute to profitable investments in high technologies aimed at energy saving based on the use of natural sources, the development of the smart home trend, the production and supply of environmentally friendly and safe building materials.
SORP Group of Companies registers your business in the following areas:
building and construction companies;
engineering companies;
architectural and design offices;
companies trading in building materials;
building materials companies;
construction equipment rental companies;
companies providing and accommodating personnel involved in construction, installation and finishing works.
Depending on the planned line of business, the companies listed above acquire a commercial, professional or manufacturing license, for certain types of business, additional approval from the Department of Construction may be required. SORP Group of Companies provides professional support when registering or relocating a construction business in the UAE. You can choose any type of activity that interests you, and, having received a license, confidently compete for tenders on an equal footing with other players in the construction market.
---
What business to open in the UAE?
The UAE is perhaps the only country where a foreign investor finds support from the government and has the same rights as local businessmen
Logistics industry
The favorable geographical position has provided the UAE with the role of a connecting logistics portal between Asia and Europe, opened the gate to Africa and led to strong trade relations of the country with partners around the world.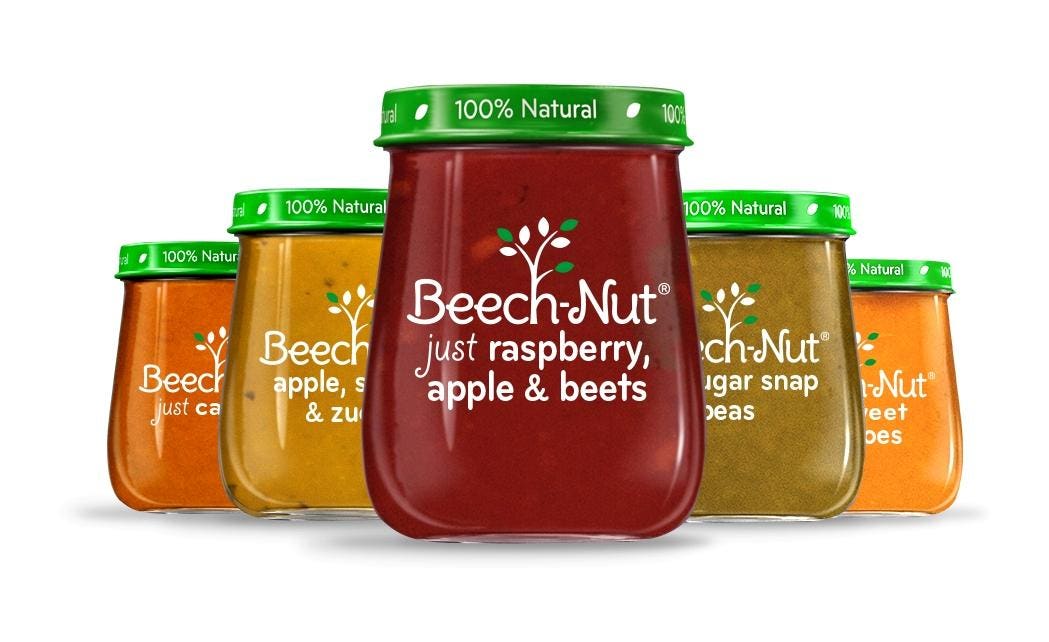 The World Bank recognized the logistics infrastructure of the UAE as the best in the Middle East and one of the leading in the world.
The UAE's top-notch transport infrastructure is a real magnet for businessmen and investors who want to operate in the country's domestic market or enter the Middle East. Dubai International Airport is the busiest international transport hub (88.2 million passengers in 2017), Al Maktoum Airport serves the largest passenger and cargo flow, and the Jebel Ali seaport has 28 berths and satisfies the logistics needs of five continents, including one of the ten largest container ports in the world. The popularity and prospects of this region are evidenced by the annual increase in the volume of cargo transportation: in the Middle East it is almost 20%, which is 2 times ahead of the same indicator in Europe.
The logistics infrastructure in the UAE is constantly expanding and improving:
Customs, the Dubai Municipality and the international operator DP World implemented a joint initiative aimed at providing accelerated clearance of goods through a special inspection service.
A new container terminal is being built in the Jebel Ali port in connection with the World Expo 2020;
Dubai Airports Announces $7.8 Billion Airport and Airspace Expansion Program;
In 2021, the construction of the railway will be completed, which will cover 6 states of the Persian Gulf.
The highest level of logistics infrastructure in the UAE promotes business development: the number of new registered companies is growing every year, which ensures an ever-growing demand for services related to the loading, unloading and delivery of goods by sea, land and air, chartering ships, customs clearance, development equipped storage facilities and comprehensive services for their maintenance. Logistics companies registered in the UAE do business in all corners of the world, deriving high profits due to the virtual absence of major taxes in the country.
SORP Group of Companies registers your business in the following areas:
Services
cleaning, repair and other professional services
loading, unloading, marking and sorting services
customs broker
customs broker
;
carriage of goods and passengers by charter vessels
services of carriage of goods by sea
Services
Transportation of cargo with high loading vehicles
Aviation logistics, cargo air transportation (Aviation Kargo)
Warehouse services
Railway transport
Passenger transport
Frame broker

0

Formal Directs receive the Little Directorate or Formal Directors. . Depending on the complexity of the type of activity you have chosen, additional approvals may be required, which will be provided by the SORP Group of Companies - your consultant, registrar, tax advisor and local partner all rolled into one.

Investment and Financial Sector

In pursuance of the UAE government's strategy of economic diversification, government agencies are attracting large amounts of investment in the financial sector. In 2016, the UAE ranked first among the Gulf states in the list of countries attracting foreign direct investment (FDI), which amounted to $ 9 billion (29% of all investments). According to experts' forecasts, the volume of FDI will increase over the next 5 years, which is a consequence of the reaction to the launch of large projects in the field of renewable energy sources, the real sector of the economy and retail trade.

Every year more and more companies open in the Emirates that need competent financial support from a third-party contractor, because investment activity in the country is one of the priorities. Growing business activity causes an increase in demand for various types of financial services: lending, financial leasing, microcredit, money transfers for manufacturing, trading, service companies, various development projects, developments, start-ups, needs of small and medium-sized businesses, etc. Investment and financial activities enjoys the support of the state in the Emirates and is exempt from paying taxes when conducting activities within the country and abroad.

The Emirates stock market is quite young - exchanges were created only in 2000. The country has the Abu Dhabi Stock Exchange - the largest in the country and the third in the Arab world, the Dubai Financial Market, the Nasdaq Dubai Exchange and the Dubai Diversified Commodity Exchange (DMCC). In the local stock market, foreign investors provide about 40% of the turnover. The growing Emirates stock market implies further growth in demand for brokerage services.

SORP Group of Companies registers your business in the following areas:

Commercial project investment company
Brokerage company
Leveraged investment companies
Financial services company
Payment services company

Additional approvals required from the Department of Finance Economy of the UAE. SORP Group of Companies offers the financial sector flexible conditions for obtaining permits for the provision of various types of financial services for local businesses, the population of the country and international activities.

Manufacture of goods

Favorable geographical location, developed logistics infrastructure, availability of necessary resources, almost complete absence of taxes and large domestic demand provide favorable conditions for organizing the production of goods and determine the prospects for further development of such a business in the UAE.

Dubai's Industrial Development Strategy 2030 includes 75 initiatives designed to bring more than $44 billion into the emirate's economy. The strategy is based on increasing production in the manufacturing sector, developing innovations, creating a production base that is attractive to international investors, introducing energy-efficient production, and creating a world center for the Islamic market. Among the priorities are the production of building materials, aluminum and metal products, machinery and equipment, cars and spare parts, medicines and medical equipment, food, perfumes, textiles and ready-made clothing. The share of the manufacturing industry in the GDP of the UAE is growing every year, in 2017 this figure was 9.4% ($10 billion).

The rapid growth of the country's economy stimulates the emergence of new manufacturing enterprises: in recent years their number has doubled. Basically, these are companies producing textiles, fabrics, haberdashery, clothing and footwear, sugar, flour, meat, dairy and fish products, vegetable oils, cosmetics, household chemicals, pharmaceuticals, household and digital appliances that meet the needs of the domestic market and shipped to the Middle East, Europe, Asia and Africa.

To conduct international business outside the Gulf countries, the UAE government has created Free Economic Zones, which provide favorable conditions for investment and have a developed logistics infrastructure for opening any full-cycle production and supplying goods around the world.

For a business that provides for the sale of products in the domestic market of the Emirates or in the countries of the Persian Gulf, registration of a local company is provided: the state supports local producers and provides them with the opportunity to receive exemption from customs duties on the import of raw materials. Goods manufactured in the Emirates and passed the certification procedure do not have sanctions restrictions for import to any country in the world and are not subject to customs duties in the countries of the Persian Gulf, between which an agreement on the creation of a free trade zone has been concluded.

To support small and medium-sized businesses, local UAE banks provide companies with loans at minimal interest rates, finance working capital, issue bank guarantees and provide access to a wide range of financial instruments with a positive financial history. Today, the Emirates is the region's leader in providing leasing (including Islamic) for a period of 1 to 25 years, which simplifies the starting stage when starting a business.

Opening a local production is the most promising line of business throughout the UAE and the Gulf countries. The economic situation in the country makes it possible to organize production of any scale, freely sell products on the domestic market, enter the international market, purchase any components, and also count on a more loyal attitude from government agencies and local banks. To enter the international market, the most favorable conditions are offered by Free Economic Zones located in all the emirates of the country. Depending on the profile of your activity, technical requirements and necessary conditions for starting production, the specialists of the SORP Group of Companies will select the appropriate jurisdiction and the most suitable type of license for your company.

SORP Group of Companies registers your business in the following areas:

production of food products
production of machinery
production of metal products
production of cosmetics and perfumes
production of household chemicals and household goods
pharmaceuticals and 9023 production of parapharmaceutical goods
production of textile products

To open a manufacturing company in the UAE, an industrial license and permission from the relevant Ministry of Industry is required. SORP Group of Companies will assist you in the collection, preparation and receipt of all necessary permits.

Imports to the UAE

The volume of imports to the UAE in 2016 amounted to 196 billion dollars, and the largest share was gold (14%), diamonds (6%), jewelry (4.2%), cars (5, 6%), aircraft (5.3%), computers (1.5%). The main importers of goods in the UAE are China (13%), the USA (8.8%), India (7.9%), Germany (7.5%), Japan (4.7%).

The following groups of goods are in demand in the UAE: car parts, fresh fruits and vegetables (due to its climatic conditions, the country satisfies domestic demand by only 15%), meat products (domestic demand is satisfied by the country by 30% for red meat and 18% for white meat), flour and pasta, fertilizers for agriculture, fabrics and ready-made clothing, electrical goods and household chemicals.

In the Emirates, domestic demand for imported products is high, as domestic production does not meet growing needs, and this is especially true for food and light industry goods. The high standard of living and per capita income in the country determines high consumption and constant demand, including for a group of elite goods: jewelry, luxury cars, exclusive equipment.

The UAE is a member of the Gulf Cooperation Council (GCC, or GCC). On the territory of these countries, there are uniform customs rules and the principle of a "single port of entry" works: goods move freely between countries within the Union, and their suppliers pay only a 5% customs duty when re-exporting goods from third countries. There are some exceptions: a number of goods of the highest priority for domestic markets are exempt from customs duties.

UAE imports are easy to clear – requirements are kept to a minimum, but a number of items must be pre-approved for importation and sometimes certified in the UAE. For all types of goods imported into the territory of the Persian Gulf countries, the importer or customs broker fills out a customs declaration. This procedure is carried out online through the automated Dubai Trade system.

The main transport hub for importers is Dubai's Jebel Ali Port, which handles about 70% of the country's non-oil trade. For the convenience of traders, Dubai Customs has implemented an online portal eMirsal, which can be used by customs agents and registered importers to create applications electronically.

When importing goods to the Emirates, it does not matter in which jurisdiction the company is registered - in the country or in the Free Economic Zone, the import duty is the same for all representatives of the trading business. At the same time, companies registered in the FEZ can only conduct wholesale trade and have warehouses only on the territory of this FEZ. Local (local) companies have unlimited opportunities to use retail and wholesale networks to form sales, as well as to organize work with the end consumer directly, which provides them with maximum profitability.

Export of goods

By exporting products from the UAE, you can take advantage of the agreements on a common customs space between the GCC countries and the benefits that are provided to WTO member states. The UAE has concluded free trade agreements with many countries in Asia, Africa, Europe, as well as North America and Australia. The conditions for international trade created in the Emirates attract investors from all over the world, and modern logistics solutions reduce the costs and time of transporting goods to foreign markets.

In 2016, the Emirates exported $174 billion. Most goods and services were exported to India ($18.4 billion), Switzerland ($16.9 billion), Japan ($15.7 billion), China ($11 billion). In addition to the oil sector, the export structure is dominated by gold (17.2%), diamonds (4.9%), aluminum (3.0%), polyethylene (2.0%), jewelry and their parts, ferrous metal products , plastics, organic chemical compounds, glass, essential oils, coffee, dried fruits, nuts, spices, textile and light industry goods.

Experts from the World Economic Forum rank the customs procedures in the Emirates as the third in the world in terms of their simplicity and efficiency. Most of the major players in international markets have their representative offices and warehouses in the UAE, considering the country as a global trade hub, so you can find any product here for subsequent export. Automation of all logistics processes, which simplifies the import, export, sale and transportation of goods, integrates the work of private companies and government agencies, such as port authorities, customs, licensing authorities, ministries, etc.

Today, the Emirates is an attractive country for exporting businessmen: loyal tax policy, high quality infrastructure, thoughtful logistics network, stable political situation. The current trade policy of the country is aimed at increasing the share of non-oil sectors in exports.

SORP Group of Companies registers your business to organize export from the UAE of the following commodity groups:

building materials and construction equipment, used construction equipment;
solar panels;
air conditioners, refrigerators, climatic equipment;
motor vehicles and their parts;
medicines and pharmaceutical products;
perfumes and essential oils;
food products: sugar, confectionery, coffee, nuts, drinks, milk, cheese, vegetable oils, baby food, fruits;
plastics and articles thereof;
glass and glassware;
light industry goods: fabrics, garments and knitwear, shoes, clothing, haberdashery.

Export activities require a commercial license. If you plan to purchase products on the territory of Free Economic Zones, you just need to register a company in one of these zones. If your suppliers are located on the local land of the Emirates, it is more profitable for you to establish a local (local) company and take advantage of the VAT refund option. SORP Group of Companies will help you choose the right place of registration of your company's legal entity and obtain a license in the UAE, including for complex activities such as trading in oil and oil products, gold and precious metals, tobacco, etc.

---

How to get a trading license?

Organization of a trading business in the Emirates makes it possible to quickly recoup the investment

Learn more

Re-export

Re-export operations are carried out according to the following scheme: you register a company and deliver cargo outside the UAE, using the Emirates as a kind of warehouse or transshipment point for further resale goods to any other country in the world. The choice of re-export from the territory of the UAE as the main activity is optimal for a number of reasons:

There is a preferential tax regime on the territory of the country, which allows importing and storing goods without customs and tax burdens;
competent state policy — re-export operations do not raise questions from the UAE authorities, unlike a number of European countries;
Advantageous geographic location between Europe, Asia and Africa

The ability to import goods duty-free to the Emirates for re-export has made the country the third largest re-export center in the world: this business generates almost a third of the economy's income and contributes to the creation of strong trade relations with many countries of the world. To go through customs procedures for re-export, a minimum set of documents is required that allows you to clear the goods in a matter of days. By importing goods directly into the FEZ, the company is exempt from customs clearance procedures, which allows businessmen to accumulate tax-free profits on company accounts in the Emirates.

The Emirates are leading in the share of re-exports of gold and jewelry, tea, coffee, nuts, dried fruits, mobile phones, spare parts, cars, video equipment, cosmetics, and household chemicals. More than half of the food products imported into the UAE continue their journey to the countries of Africa and the Middle East. The percentage of exports and imports in the country in recent years is an indicator of the development of re-exports. For example, in 2016, the balance of payments deficit amounted to $22 billion.

Today, Dubai's trading partners are more than 170 countries, and transport links include more than 120 shipping and more than 170 air routes, to which businesses have direct access, which opens up the widest opportunities for marketing products.

food products;
baby food;
gold and precious metals;
medicines;
cosmetic products;
agricultural products, fertilizers;

live animals;
computer and household appliances;
goods of the chemical industry;
ethylene and propylene polymers;
fabrics and ready-to-wear;
motor vehicles and their spare parts.

If you are planning to engage in re-export, SORP Group experts recommend registering a company in the Free Economic Zone. Before issuing a commercial license, it is important to choose the right free economic zone, which will be convenient for the further re-export of your goods and will ensure the proximity of your warehouse to a major transport hub - a port or airport. Specialists of the SORP Group of Companies will select the best jurisdiction for you and provide professional support at all stages of registration of your legal entity.

Service business

Many years of state efforts aimed at increasing social, tourist and business activity in the country have led to a constant population growth, an increase in the flow of tourists, and the opening of many new companies. The rapid growth of these indicators has created an imbalance in the professional services market: today the demand is not satisfied by the existing proposals.

For the domestic market of the UAE, quality professional services are a standard that companies offering them strive for, and for a foreign investor, this is an attractive niche that is formed due to active state support, low competition and high profitability, which is provided by ever-growing demand.

In-demand services that provide convenience to the growing population of the UAE and incoming tourists include beauty salons, spas, medical services (dentistry, laboratory, massage parlor, osteopathy, etc.), laundries and dry cleaning, repair of household and digital technology, car washes and car services, taxi services and car rental (rental cars). It should be noted that it is forbidden to engage in private transportation in the Emirates, therefore such services are provided only by officially registered companies that are licensed and receive a franchise from the state-owned Dubai taxi. A separate license is required for the carriage of passengers by luxury cars and limousine companies.

There is a great demand for services that are necessary to ensure the successful operation of legal entities. These are, first of all, IT services, business consulting, trainings and advertising. The IT industry and related services are gaining popularity around the world, and the UAE is no exception. The Dubai Chamber of Commerce forecasts that sales in the Emirates IT market will reach AED 22 billion in 2019. In the 2018 Global Digital Competitiveness Rankings, the Emirates ranks 3rd in IT Regulatory Framework and 2nd in Cyber ​​Security. A special free economic zone, Dubai Internet City, was opened for companies in the IT industry in Dubai.

The growth of business activity in the UAE and the stimulation of investment inflow into the country make services related to business consulting and support of companies (accounting, audit, management, etc.) more and more in demand. Since 2015, all commercial organizations registered in the UAE and having a license are required to keep accounting records and conduct audits. The results of the audit are most often required in banks, in the tax service, sometimes when renewing licenses. Businessmen attracted to the UAE also need qualified legal advice and comprehensive management solutions.

Hundreds of new companies open every year in the UAE, competition in all business sectors is growing, therefore, the services of advertising agencies that deal with various types of advertising: outdoor, in the media, on the Internet, indoor advertising, etc. , create a branded style, conduct promotions, manage the company's reputation in the market.

Private schools and universities, kindergartens and developing courses are in demand among a wide audience. Mostly citizens of the UAE study in public schools, so among foreigners there is a very high need for private educational institutions operating according to British, American, German and other curricula. Business trainings, seminars and educational programs are gaining popularity as well, which help professionals to remain competitive in a rapidly changing market environment. Separately, it is worth highlighting foreign language courses, since the Emirates is the largest international business center, and there are many multinational foreigners among businessmen.

The restaurant business, which is in great demand among investors in the UAE, should be singled out separately. It is noteworthy that the 20% growth in retail in recent years is also driving the success of the restaurant business: malls report that 85% of their customers visit the restaurants located in the complex. The Emirates is a multinational country, where about 90% of the inhabitants are foreigners from all over the world, so a good solution would be to open a cafe or restaurant with national cuisine: Chinese, Italian, Mexican, Russian, etc. According to statistics, Dubai is among the largest cities in the world tourists spend the most money in the food and drink sector, with more than $4.5 billion a year. A promising business is the opening of a bakery, restaurant, coffee shop, cafeteria, sandwich shop, ice cream parlor, juice bars and catering services.

In 2017, 19,877 licenses were issued in the UAE and 33.8% of them were professional. A professional services company in the UAE, regardless of where it is registered, has the possibility of 100% foreign ownership and is actively supported by the state.

SORP Group of Companies registers your business to organize a business in the service sector:

Service business

service companies;
IT services;
business and consulting services;
educational services;
advertising services;
restaurant business

The service sector involves access to the final consumer - an individual or legal entity. According to UAE law, only a local company has such opportunities, which can be registered in the form of the following organizational and legal forms:

Limited Liability Company (LLC). Such a company is registered in partnership with a citizen of the UAE. This ownership is nominally , and in fact the UAE citizen is not involved in the management of the company and receives a fixed fee for his services.

Professional company: individual (Sole Establishment) or joint venture (Civil Company). The law allows registration of a company with a professional license, where 100% of the capital belongs to a foreign investor, however, it is mandatory to use the services of a local agent - a UAE citizen who performs representative functions in government bodies, but does not have a share in the company.

SORP Group of Companies offers businesses unique turnkey solutions for organizing business in the UAE. Our experts will help you choose the optimal development strategy, jurisdiction and type of legal entity, as well as obtain professional licenses for organizing a business that will bring you profit in accordance with all applicable standards in the Emirates.

Opportunities provided by cooperation with SORP Group

SORP Group of Companies has been providing professional services in the UAE for 15 years and has great resources to solve almost any of your business goals. Our specialists will assist you in choosing the optimal organizational and legal form of a legal entity for your business, select the appropriate jurisdiction and help you go through the licensing procedure for your activities. We provide company registration services on local (local) land and on the territory and one of the free economic zones of the UAE.

A local (local) company gives investors the opportunity to work in the domestic market of the UAE and interact directly with the end consumer (individuals and legal entities), local suppliers and partners. Such legal entities are not limited in their activities both in the UAE and abroad. Such a company can organize production of any scale, open its own store and rent any commercial property.

If your activity is focused exclusively on foreign markets, and you do not plan to work in the domestic market of the UAE, it is advisable to open a company in one of the Free Economic Zones, as these territories are ideal for international business. Such companies can operate only within their FEZ or abroad, it is possible to organize wholesale deliveries to the UAE domestic market through intermediary distributors.

The SORP Group of Companies offers investors ready-made options for the implementation of business goals and provides a full range of services for organizing and supporting the activities of companies in the UAE:

we will select the appropriate license and ensure prompt approval, we will issue mandatory and additional certification of the goods you produce;
we will offer options for purchasing a ready-made business with valid licenses;
renew existing licenses;
we will issue a resident visa for the manager of the company and work visas for the staff;
open a bank account;
we will assist in drawing up a business plan;

prepare, legalize and translate all the necessary documents;
provide a local nominee sponsor or agent;
we will select a suitable commercial premises;
we will provide offices in our own business center, fully equipped and ready to work;
provide legal, accounting, tax and secretarial support;
we will prepare a plan to bring your brand to the market and help you carry out the necessary marketing activities.

All companies registered in the UAE and issued a license provide an opportunity to take advantage of the benefits of an onshore company, in particular, to obtain tax residency and conduct business anywhere in the world. The SORP Group of Companies owns a comfortable business center and has all the resources for the successful development of your local business: our specialists provide a full range of accompanying services for obtaining tax residence (or Tax Domicile Certificate), including the service "Management Decision Making Center", the purpose of which is a confirmation that your activity is actually carried out in the UAE. We will issue documents confirming the lease of the office, the presence of your postal and legal address.

---

SORP Group will become your reliable partner in long-term work in the UAE

A set of all services

SORP offers comprehensive support for acquired companies and their shareholders: from licensing, extending bank accounts to obtaining the status of a tax resident of the country

Individual approach

The optimal solution to the problems of acquiring a ready-made business in the UAE, taking into account your priorities

15 years of successful work

We have helped thousands of clients acquire, build and grow businesses in the UAE

Concept check

Check your company's concept for strategic and legal errors

Why is Nestlé baby food not finding adequate demand?

According to Euromonitor, in 2018, the largest growth in sales in the infant formula segment came from specially formulated foods for babies who have just transitioned from breastfeeding to formula. 123rf.com

Swiss food giant Nestlé is looking to diversify its baby food range and bring innovative products to market. The prospects here are promising. However, many critics are skeptical. And they have a reason to.

This content was published on January 10, 2020 - 11:00
Jessica Davis Pluss (Jessica Davis Pluss)
In the first weeks of life, Lindsay Beeson's baby developed a rash, traces of blood on diapers, diarrhea and vomiting. Doctors diagnosed an allergy to cow's milk. Like many other mothers in her situation, Lindsey eliminated milk from her baby's diet and, in addition to breastfeeding, began to gradually introduce complementary foods with hypoallergenic infant formula. In the second year of his life, her son was switched to milk formulas specially designed for babies with allergies. "I knew that they contained a balance of proteins, fats and vitamins similar to the composition of cow's milk.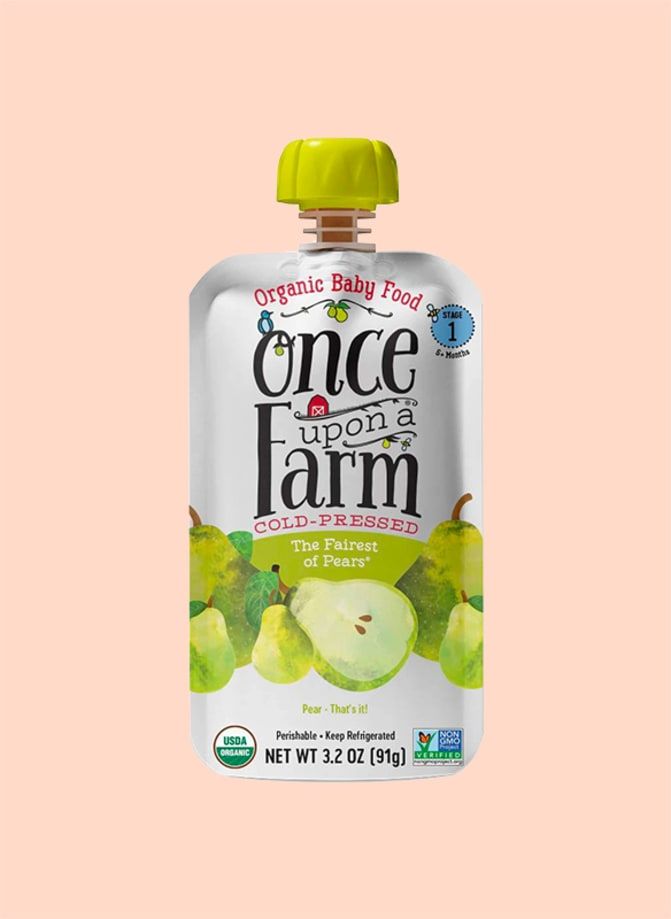 And my son liked the taste," she said in an interview with swissinfo.ch.
Show more
For global food concerns such as Nestlé, the development and launch of new formulas for infants up to one year of age, including those suffering from allergic reactions, requiring special dietary nutrition or simply picky eaters, is another and very important abroad in expanding the range of baby food.
Speaking to a group of journalists in Lausanne, Thierry Philardeau, Nestlé Senior Vice President of Strategic Dairy Business Development, recently stated: all babies and their mothers." From a practical point of view, the concern's strategy is to fill the gaps that arise in the nutrition of mothers and their children, regardless of whether the children receive artificial feeding, natural breastfeeding or combination.
The Swiss concern continues to focus on the nutrition of premature babies and children with special medical conditions.
And yet, in recent years, he has consistently increased investment in research and development in order to obtain new products for the nutrition of children after the age of six months of life, that is, for a particularly difficult period when breast milk alone is no longer enough to meet the nutritional needs of a child. , and a complete transition to artificial food has not yet taken place.
Artificial demand or valuable nutritional supplement?
Nestlé baby food has a direct impact on the health of millions of children around the world. More than 150 years have passed since Henri Nestlé (1814-1890) invented Farine Lactée, a baby porridge to support malnourished children. Today, Nestlé is the world's largest infant formula company. It has a fifth market share, followed by Danone in second place.
In recent years there has been a real boom in breastfeeding around the world. The profits of infant formula companies have fallen. Therefore, today these companies rely on "older babies" and on related products.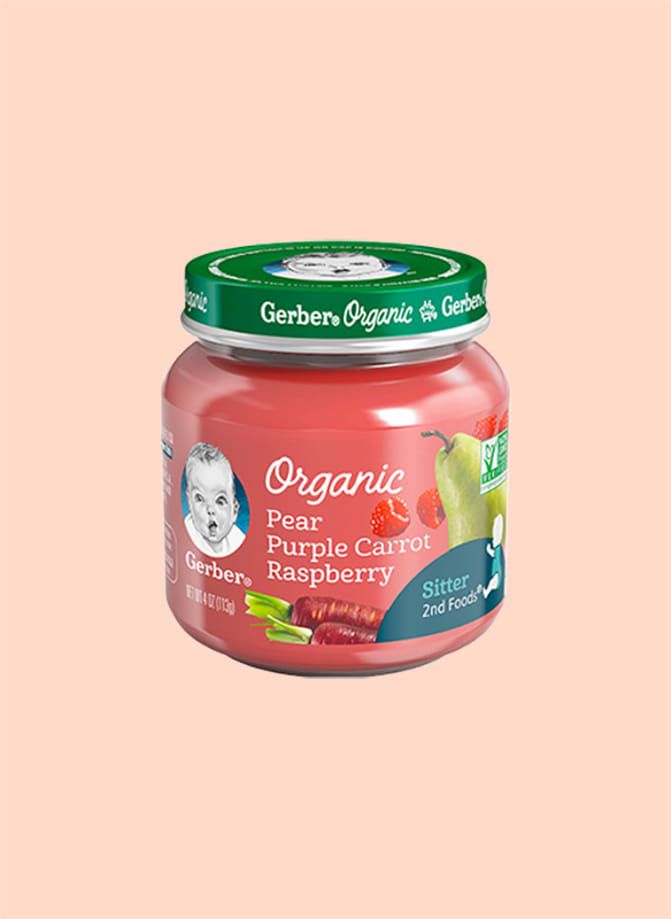 According to EuromonitorExternal link , in 2018, the largest growth in sales in the infant formula segment was provided by specially formulated nutrition for children who have just switched from breastfeeding to artificial food.
External content
Today in supermarkets in almost every country in the world you can find the widest range of types of milk powder, dairy product concentrates and breast milk substitutes for children under one year old. It would seem great, but not everyone is satisfied with these products. Activists such as Patti Rundall are sounding the alarm. Since the 1980s, she has served as Director of Strategic Policy for Baby Milk ActionExternal Link , an international network of baby food organizations. Since her filing, the world has experienced a number of very large litigations in connection with the production and sale of artificial nutrition from Nestlé Corporation.
Show more
What's the problem? It turns out that, according to her, the Nestlé and Danone concerns are the main initiators of the promotion of baby food for babies and milk formulas for children aged from 6 months to 3 years and further up to the age of nine.
They use the same or very similar symbols (logos) as on infant formula, so parents, when they see the brand name, believe that they have a whole product line in front of them. However, new formulas for infant formula are just a marketing ploy.
"There is nothing new in them, so all milk formulas, starting with formulas "6 months+", as well as formulas for children from 1 year to 3 years and older, are simply not needed, they are just a way to get more money out of parents' pockets ", P. Randall told swissinfo.ch. "This product should be removed from the market. But the market has become so huge that no one wants to do it, although everyone knows that they are dealing with violations of the provisions of the WHO Guidelines to stop inappropriate forms of promotion of foods for infants and young children.
More precisely, we are talking about the International Code on the Marketing of Breastmilk Substitutes, adopted by WHO in 1981. This document sets standards for ethically responsible marketing, including restrictions on advertising, sponsorship, and giving away free samples of infant formula.
The default document proceeds from the fact that, anyway, only breastfeeding is the ideal nutrition for a healthy baby up to six months, which, in fact, Danone, Nestlé and their opponents agree with.
Pressure from the baby food industry
Controversy arises at the gray zone stage, when complementary foods with other foods and drinks can be introduced at about six months of age and older. You can enter, but is it necessary? And this is where the problem lies. Don't concerns create artificial demand, beneficial primarily to themselves? It is really difficult to understand this, the information received by parents from baby food manufacturers, doctors and staunch opponents of factory baby food is often contradictory.
Some scientific studies state that so-called "Third level milk formulas" for children aged one to three years are not needed, but they can be used to compensate for nutritional deficiencies, especially in cases of malnutrition or lack of certain nutrients substances in local foods".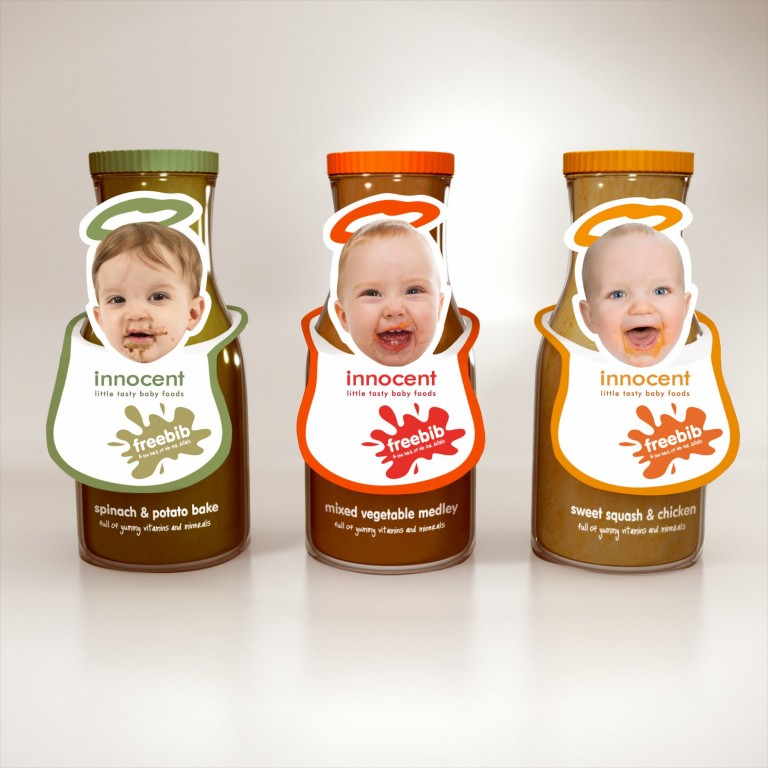 So what's wrong with giving kids a better chance at delicious and most importantly healthy food?
Show more
Criticism of Nestlé has a long history. About forty years ago, breastfeeding activists first vociferously accused Nestlé of using an aggressive marketing strategy that resulted in mothers declining to breastfeed in favor of infant formula. The ensuing widespread boycott of Nestlé products led to major changes in the formation of marketing strategies.
However, Catherine Watt of the Geneva group La Leche LeagueExternal link , an international public private secular organization to support breastfeeding mothers, says that many women today stop breastfeeding earlier than they should. Why? "This is happening as a result of veiled pressure from the baby food industry, which has an arsenal of advertising in favor of various types of complementary foods and infant formula," she said. "If there are doubts about whether the baby has enough breast milk, and there is some kind of milk formula in the closet, you just try to use it.
And now you are already "under the hood" of the industry."
Show more
In developing countries, the consequences of such a move can be most dramatic. CTO of the Breastfeeding Promotion Network of India BPNIExternal link JP Dadhich is particularly concerned about the high cost of these products, their negative environmental impact and potential risks of infection.
"We can't be sure about the quality of the water that these mixtures are based on, which increases the risk of diarrhea. And this is in conditions when there is now enough milk of animal origin in India. After boiling, it is completely safe, in addition, it is quite acceptable here, taking into account the cultural traditions of the country. For children, it is better to use complementary foods from quality local products, continuing to breastfeed the child after 6 months."
The World Health Organization (WHO) is also concerned that infant formula designed specifically for babies after one year of age can shorten the duration of breastfeeding by depriving the baby of important nutrients, especially if the products are labeled similarly and are promoted as more healthy alternative to breastfeeding due to the increased content of vitamins and minerals.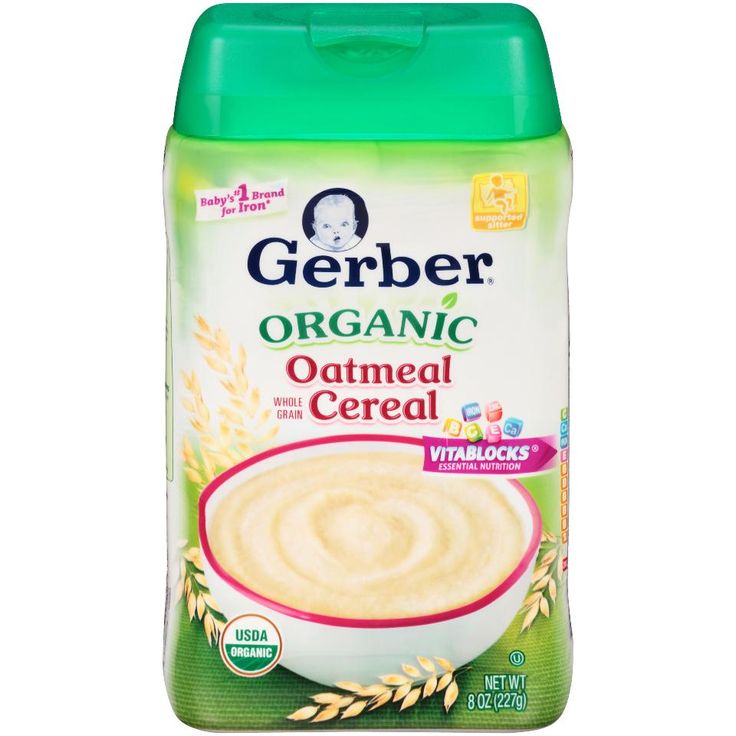 The devil is in the details
All this has caused and continues to cause heated discussions between governments and food company lobbyists. "One of the challenges with regard to 'second level' formula (after 6 months) is the need to understand whether foods for children aged 1 to 3 years should be considered specifically as 'substitutes' for breast milk, and if not, what should they be called." Tom Heilandt of the Codex Alimentarius Commission, an international food standards group, tells us this.
Some governments would like to ban these formulas so as not to completely "kill" the motivation to breastfeed, while other countries want to leave the choice to consumers. India is a country with some of the most stringent regulations. Here, any products intended specifically for children under the age of two years are categorized as breast milk substitutes and thus fall under the international "Code of Regulations" of WHO. Group NestléExternal link says it has gone further than many other players in the industry by operating under European Union rules coming into effect in 2020.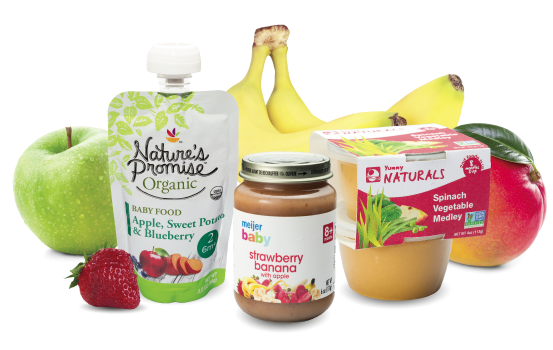 Show more
At the same time, Nestlé opposes any additional regulation, arguing, based on studies already conducted in many countries, that any artificial nutrition alternative will still be less healthy than any mixture. "There is no point in restricting nutrition advertising for children under the age of one, especially when there are almost no restrictions on advertising Coca-Cola and other fast food anywhere," says T. Filardo.

Always guilty?
Nestlé recognizes that it needs to proceed with caution given its history of high-profile scandals. "It's not for you to sell chocolate, we have a huge responsibility. Every year we produce formula for 15 million children, which is equal to the population of the Netherlands," says T. Filardo. At the same time, the company has already updated its marketing policy several times by creating a system for reporting violations and annually providing reports on compliance with its obligations.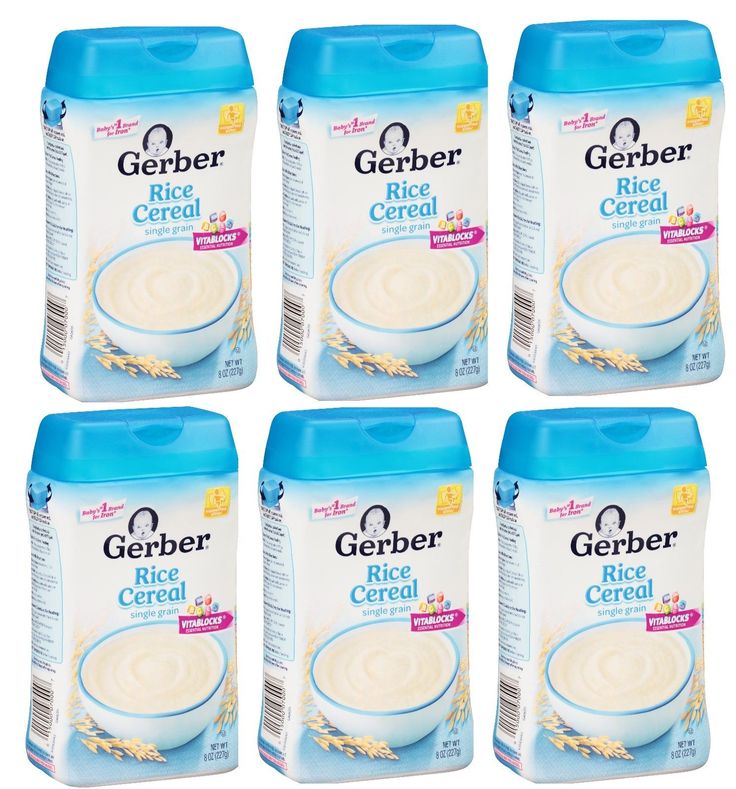 Unlike the pre-1980s era, the company is very clear that "breastfeeding is the best feeding option." At the same time, she wants her food products for children to be almost in no way inferior in quality to breast milk. Critics say it's not enough to be "the lesser of the evils." However, Nestlé argues that if the company is forced out of the baby food market, companies with more than a dubious reputation will take its place. This is especially true in countries with weak regulatory environments such as China, Russia, and the United States.
According to WHO, 58 countries around the world still have no laws restricting the marketing of infant formula for children under one year of age. "I want to complete the story of Nestlé as a company that allegedly kills children," says T. Filardo. "Let's move on without forgetting the past. We have drawn conclusions, we have changed. I want to look to the future, I don't want to bear the stigma of the eternal guilty anymore, especially since someone, and our company, has done more in this area than many other companies.