Can babies eat bbq food
BBQ food and your baby - What you NEED to know
BBQ season is pretty much here! With Father's Day coming up, and long weekends as we start summer holidays, you may be wondering if offering your baby food off the BBQ is ok, if it can be served safely to them, and what types of foods to give them.
Barbecuing can be a great way to add a new smoky flavour to the variety you already offer to your baby and toddler, and can help to expand their palette through exposure. It's also easy and convenient for most of us as you can prep the ingredients beforehand and throw it on the BBQ outside – leaving little to no mess in the kitchen (who doesn't love that!). And if you're like my family, you can also leave it to Dad to handle, while Mom gets a break from real cooking for the night.
Let's get one thing out of the way first, 'cause I know it will come up (and don't forget you can listen to the full episode on this topic here, too).
BBQ and Cancer Risk
Is barbecuing safe for kids from a cancer perspective? Some of you may be like "What??".
But others might be like, "Yeah, I hear that barbecuing can be carcinogenic!".
For the record, I hate the fearful messages that circulate, and the over-worry about the potential minute bad things out there with every food…but here's what you technically need to know about it. 
There are chemicals called Heterocyclic amines (HCAs) and polycyclic aromatic hydrocarbons (PAHs) which are formed when meat like beef, pork, fish, or poultry, are cooked using high-temperature methods directly over an open flame. So obviously, this would mean barbecuing is the perfect example of this. HCAs are formed in a chemical reaction at high temperatures, and PAHs are formed in a chemical reaction when fat and juices from meat drip onto the open flame, which then causes more flames and smoke. This is said to then cause a reaction where the PAHs from the flame and smoke stick, if you will, to the surface of the meat (1).
The formation of HCAs and PAHs varies by meat type, cooking method, and "doneness" level (ie.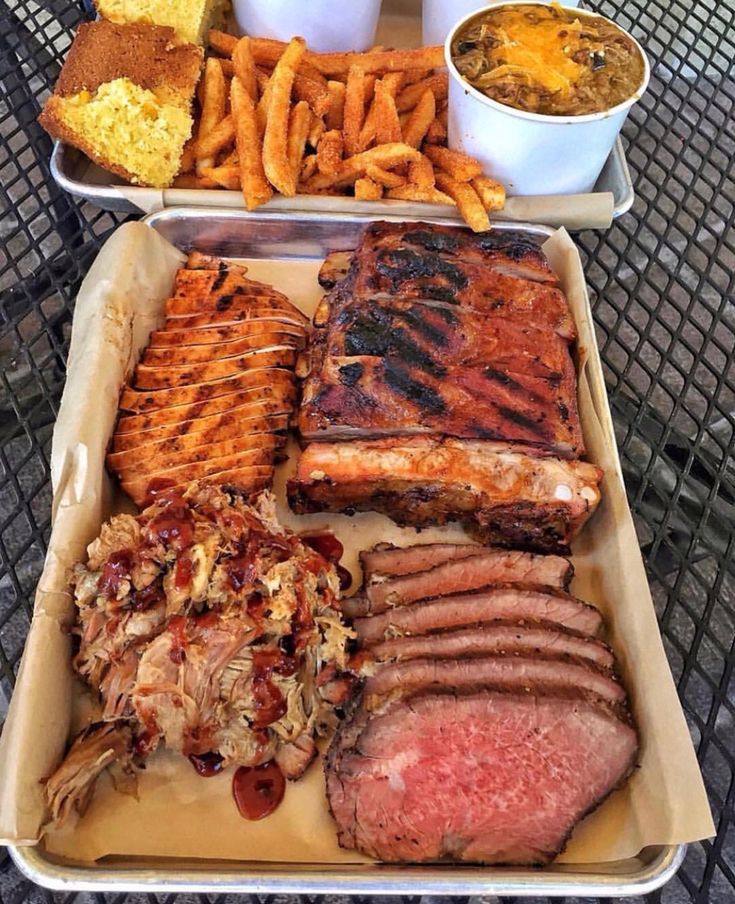 rare, medium, or well-done).
Studies have shown that exposure to HCAs and PAHs can cause cancer in rodents who were fed a diet supplemented with HCAs. These rodents developed tumors of the breast, colon, liver, skin, lung, prostate, and other organs. Those that were fed PAHs also developed cancers, including leukemia and tumors of the gastrointestinal tract and lungs. BUT, the doses of HCAs and PAHs used in these studies were VERY high—equivalent to thousands of times the doses that a person would consume in a normal diet. So let's be honest…unless you're only eating BBQ food over an open flame most days of the week – I honestly wouldn't worry at all.
As with anything and everything nutrition, there are "bad" sides to almost everything you look at. Little things like this, when they're done once or twice, are not going to be what causes harm, picky eating, obesity, or cancer. It's the frequent dependence on them that truly matters.
My Top 5 Tips for Keeping your Baby Safe this BBQ Season
With all of that being said, we know that babies can't handle as much of any chemical or toxin as adults can, because of their smaller bodies.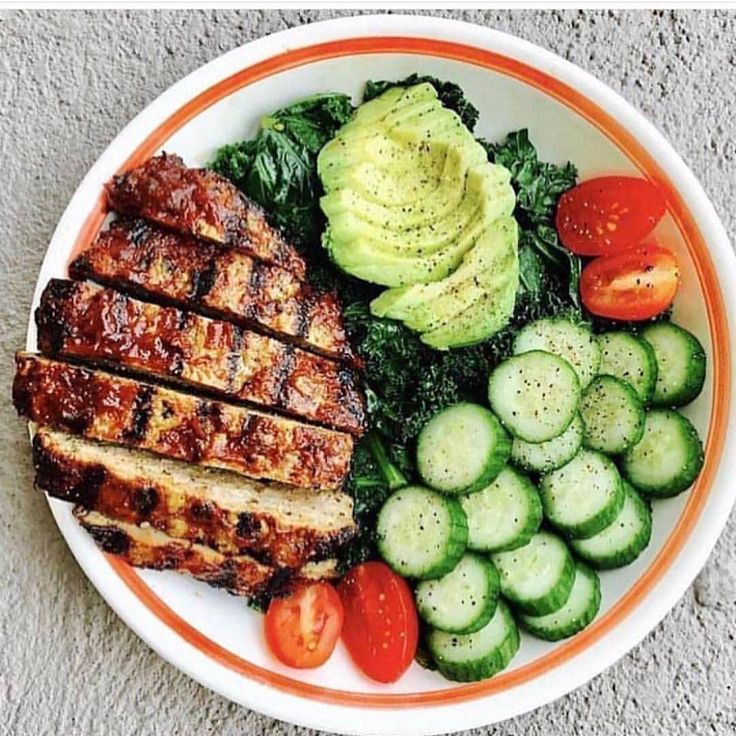 So, here are the best ways that you can be extra sure you're doing everything you can to keep your baby safe while still serving them food from the BBQ.
Marinate meat, poultry, and fish before cooking. There has been research that has shown that marinating these foods can prevent the formation of cancer-causing chemicals during the cooking process.
Continuously turning meat over while it's on a high heat source can also substantially reduce HCA formation. This is compared with just leaving the meat on the heat source, without flipping it often. (I think most of us already do this, but I'm not a BBQ expert)
Barbecue slowly and keep the food away from the hot coals so that flames are less likely to engulf the food, which prevents charring. The charred parts are again, maybe the parts that are hard for babies and toddlers to eat anyway, so you'll most likely be removing those and offering them the inside pieces of meat.
When barbecuing, choose lean cuts of meat, poultry, and seafood over higher-fat meats. Also, trim off any visible fat which you wouldn't want to give to your baby or toddler anyway, as it's hard to chew. I typically recommend cooking with fat when doing so over the stove, in the oven etc, as it keeps meat juicy for your baby, but then I remove it, like the skin of a chicken breast for example, before serving it because it's a choking hazard. However, when barbecuing, you could just remove the fat from the beginning to reduce the amount of smoke created from burning fat. Stick with offering juicy pieces of meat, such as a chicken thigh or drumstick, for babies since the added moisture will make it easier for your baby to squish and chew. But, as they've had some experience with that, you can always offer some juicier pieces of chicken breast as well. Of course, a burger that's cooked through for babies is also great (they need to be well-done because babies are more susceptible to food borne illnesses).  
Check out my blog post on how to serve meat to babies and toddlers for all the info on serving meat – including how to safely serve various types of meat to prevent choking. And remember, babies don't need teeth to eat meat! I also have a podcast episode on simple food play ideas with meat, if you have a toddler that's still learning to like meat. 
Simple BBQ Ideas that aren't Meat
While we love to grill meat at my house, all of the risks I outlined above when it comes to carcinogens and barbecuing, are in relation to meat, only. The effects of barbecuing aren't the same for plant based food, so what a wonderful opportunity to introduce your baby to the world of barbecuing this way! If you like to BBQ everyday, why not switch it up and try some of these ideas on the BBQ to limit the amount of barbecued meat being eaten, add some variety, and try some new flavours for these standard meal options? 
Here's a list of some of my favourite things to make on the BBQ:
Grilled vegetables, like: zucchini, eggplant, asparagus, and potatoes. Just like roasting, barbecuing vegetables brings out a sweeter flavour from the caramelization process.
Veggie burgers – a great meat alternative for a barbecued meal.
Fruit slices, like pineapple, peaches, or bananas – so tasty! Many people add sugar to allow the fruit to caramelize even more on the outside, which tastes AMAZING, but I'd omit that for babies, since it will still taste good without it, and we'd prefer to limit added sugar under the age of 2. 
Try out a grilled fruit or veggie kabob. This is a fun way to serve these foods to your toddler that are typically always presented in the same way, and it can be more interesting to them, making them want to actually eat it. 
Corn on the cob is another toddler favorite. You can offer this to your baby as well, I'd say by around 8-9 months after they've had some practice with solids and self-feeding. Just be sure to cut the cob in thirds so that the piece is lighter for them to be able to hold and eat off of.
Take something like a pizza, flatbread, or a quesadilla and throw it on the BBQ! Especially if they rejected it before, this will provide a different flavour that you might find they enjoy.
That's it for tips for this BBQ season – please enjoy the time with your family and try not to stress about the risk factors! Everything has risk, we do our best to manage it, and by following the tips I outlined above, I truly would not worry!
References:
https://www.cancer.gov/about-cancer/causes-prevention/risk/diet/cooked-meats-fact-sheet
PrevPrevious#58: BBQ for Babies and Toddlers – Unique Food Ideas and How to Keep it Healthy and Safe
Next#59: Can babies have spices? Which ones? How much?Next
SHARE THIS POST
@mylittleeater
JOIN THE FUN ON INSTAGRAM —
BACK TO THE TOP —
THE COURSES
Elsewhere
©2022 MY LITTLE EATER | SITE CREDIT
Privacy Policy | Terms & Conditions | Disclaimer | Disclosure
Question: Can babies eat BBQ food?
Contents
The answer is yes, starting at around 6 months old.
You do want to make sure you do it safely (as with everything else) because research shows that cooking meat, poultry and fish at high temperatures may increase you and your baby's risk of cancer.
Can babies have smoked meat?
New studies have shown smoked, cured or barbecued meats contain high levels of nitrates, which have been linked to an increased cancer risk. Things like bacon, hot dogs and salami are also high in sodium and full of animal fats — neither of which are great for your baby.
Is BBQ smoke bad for babies?
Breathing in hot air, smoke, or chemical fumes can cause irritation or swelling in your child's airways. Being in or near a fire can cause wheezing and breathing problems. Your child may not notice these problems until several hours later. When your child inhales smoke, harmful toxins may get into your child's body.
Can babies eat ribs?
Yes, you can feed your baby ribs. A rib or a chicken leg cooked in a pressure cooker or slow cooker will be nice and tender and they're able to grasp on and eat that.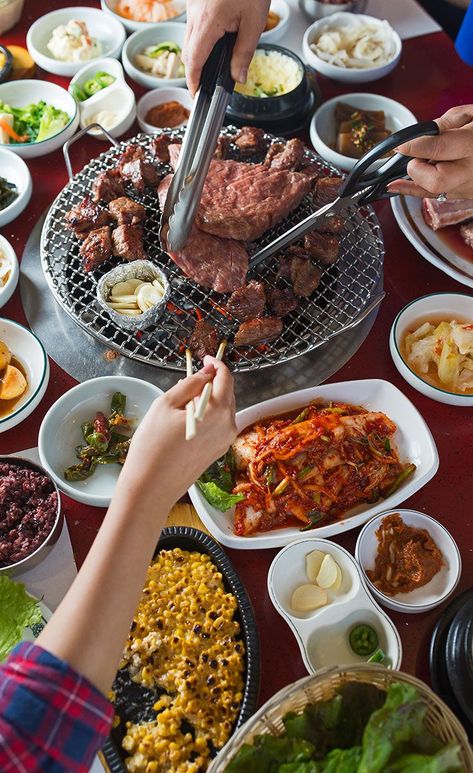 When can babies have pulled pork?
As with other meats, pork may be introduced to babies as early as 6 months of age. Many pediatricians still recommend that meats be introduced around 8 months of age however.
What should babies not eat?
Foods to avoid giving babies and young children
Salt. Babies should not eat much salt, as it's not good for their kidneys. …
Sugar. Your baby does not need sugar. …
Saturated fat. Do not give your child too many foods that are high in saturated fat, such as crisps, biscuits and cakes. …
Honey. …
Whole nuts and peanuts. …
Some cheeses. …
Raw and lightly cooked eggs. …
Rice drinks.
Why can't babies have strawberries?
Berries, including strawberries, aren't considered a highly allergenic food.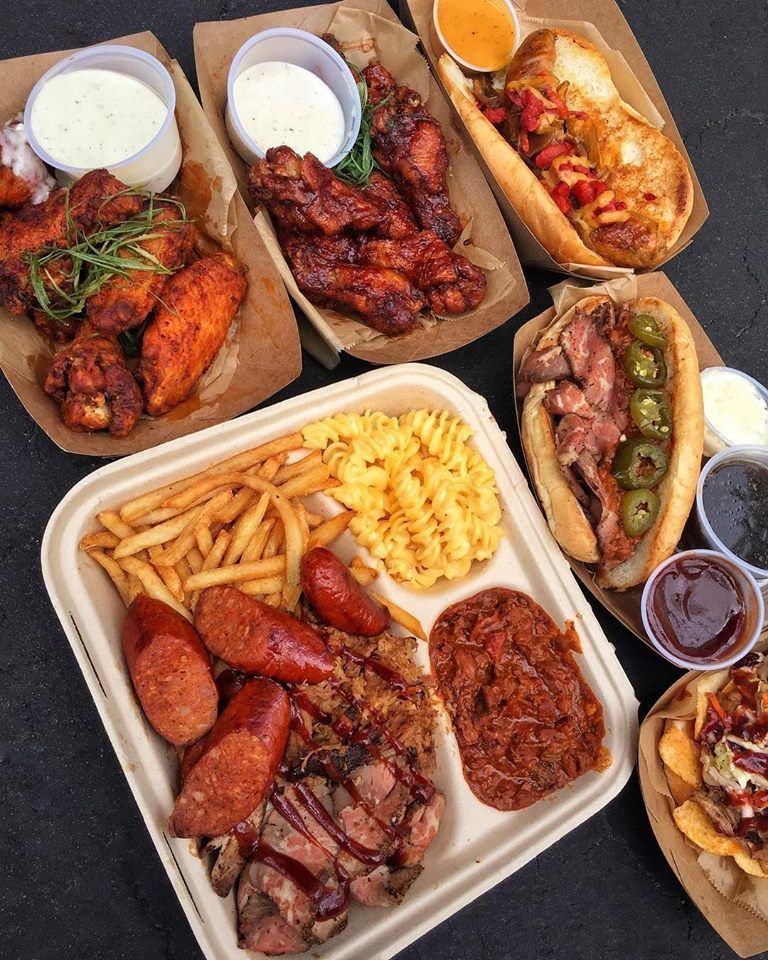 But you may notice that they can cause a rash around your baby's mouth. Acidic foods like berries, citrus fruits, and veggies, and tomatoes can cause irritation around the mouth, but this reaction shouldn't be considered an allergy.
Is Smoke from BBQ dangerous?
Barbecue smoke contains PAHs (see above), which are carcinogenic and easily absorbed in the lungs. Smoke from charcoal or wood also produces hydrocarbons, a type of volatile organic compound, and soot particles, which are inhaled deep in the lungs and contribute to a variety of respiratory illnesses.
How do I protect my baby from fire smoke?
Wildfire Smoke and Children
Stock up on medicine. Store a 7 to 10-day supply of prescription medicines in a waterproof, childproof container to take with you if you evacuate.
Buy groceries you won't need to cook. Frying or grilling especially can make indoor air pollution worse.
Talk to your child's healthcare provider.
Can bonfire smoke harm my baby?
How can fire smoke affect my baby? Fire smoke contains gases and small particles that, once inhaled, can lodge in your baby's lungs and enter her bloodstream. Babies, toddlers and children under 14 can be more affected by smoke because their airways are still developing.
Can a 6 month old eat ribs?
Spare ribs may be introduced as soon as your baby is ready for solids, which is generally around 6 months old. Whole ribs are fantastic teethers and you're likely to see your baby go at them for a good 10 minutes. Surprisingly, your baby can get a fair amount of nutrients just by sucking and gnawing at the spare rib.
Can I give pork to my baby?
Meat (which for the purpose of this blog post includes: beef, lamb, pork, game meat, and poultry) can be offered to babies as early as 6 months of age.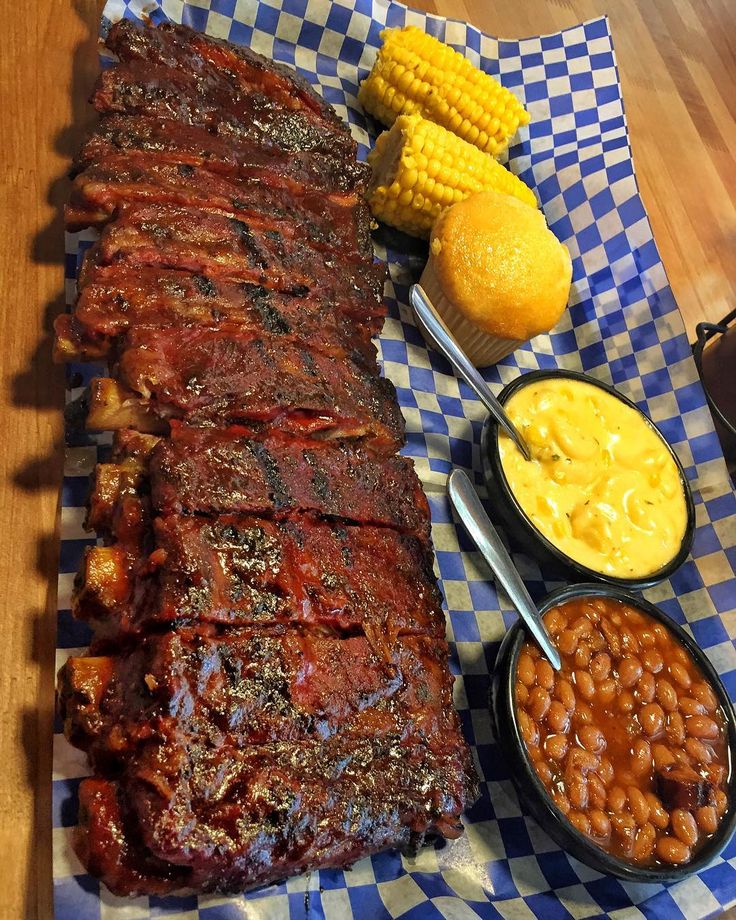 In fact, it's one of the first foods recommended to offer babies as indicated by Health Canada and the American Academy of Pediatrics.
Can babies have brisket?
Beef brisket may be introduced as soon as your baby is ready to start solids, which is generally around 6 months of age. … Brisket (along with other cuts of beef and red meat like bison and lamb) deliver plenty of these essential nutrients.
Can a 9 month old have pulled pork?
Dr Jason Mungalsingh, paediatrician at Kidz Klinik, stated that pork is indeed safe to feed baby from as early as six months of age and cautions that parents should ensure that all meats are cooked thoroughly to prevent any adverse symptoms that occur after ingesting undercooked meats.
Can babies eat bacon?
It's a good idea to try to introduce your baby to a variety of tastes at an early age.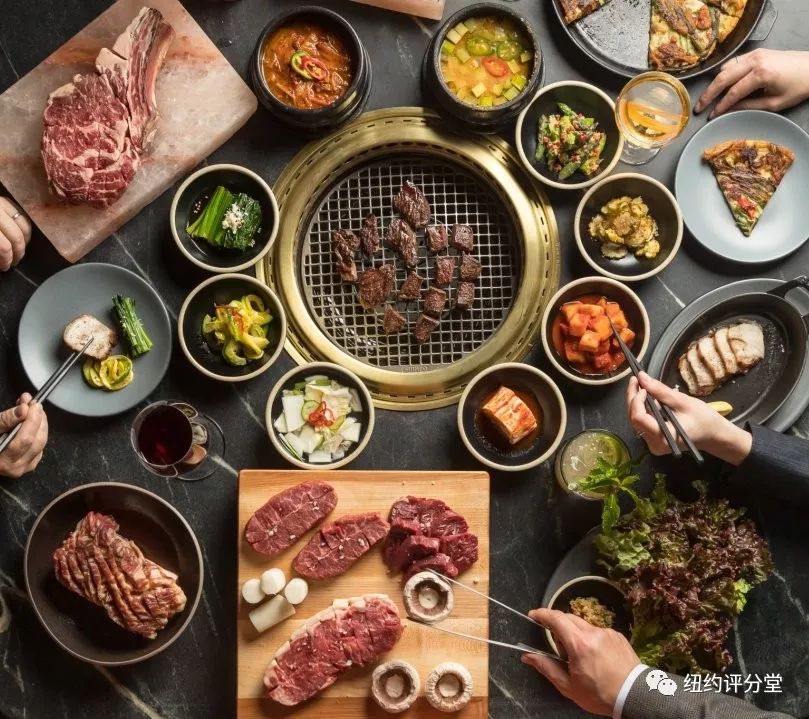 However, there are certain foods that should not be included in their diet. These include: salty foods such as bacon or sausages – don't add salt to any foods as a baby's kidneys are not fully developed and cannot cope with it.
Can a baby have Honey BBQ sauce?
Because the spores are so heat-resistant, there is a theoretical risk for babies eating even processed foods containing honey. Indeed, whilst honey may be cooked in the production of these products, it is not generally heat pasteurized, so botulism spores may still be present.
When children can barbecue: a rule and an alternative solution
› ›