Does food stamps cover baby formula
Can You Buy Formula With An EBT Card?
This page contains affiliate links. If you use these links to buy something, we may earn a commission at no additional cost to you. As an Amazon Associate we earn from qualifying purchases made from our website. Click here to read our full privacy policy.
In recent times, many of us have been hit with unprecedented financial hardships. If you have applied to receive government benefits for the first time, you may find that knowing which foods you can and can't buy can be complicated. For instance, can you buy formula with an EBT card? 
If you have SNAP benefits, you can use that program to buy formula, as well as baby food and other eligible items. Read on to learn more about EBT benefits and what you can and can't buy with your EBT card.
What Is the SNAP Program?
Before we dive into why you can purchase formula with your EBT card, let's talk about the SNAP program. The Supplemental Nutritional Assistance Program (SNAP) was founded in 1933 as part of the Agricultural Adjustment Act.
It's a program designed to help low-income people afford the food they need to survive.
Chances are you've heard of the SNAP program before, and if you're old enough, you may even know it as food stamps. When the program first began, people would receive paper stamps they could exchange for food at the grocery store. However, since many people wound up trading or selling these stamps for other needs, the government shifted to an electronic card system.
How Does It Connect to an EBT Card?
When the government phased out the old paper food stamps, they introduced the EBT card. Your electronic benefit transfer (EBT) card is your ticket to accessing your SNAP benefits. You can use it much like a credit or debit card at the store to purchase needed food items.
Your EBT card will have a certain amount of "stamp money" loaded onto it that you can use for food. Unlike other federal benefit programs, this card does not give you direct cash you can spend on anything you need.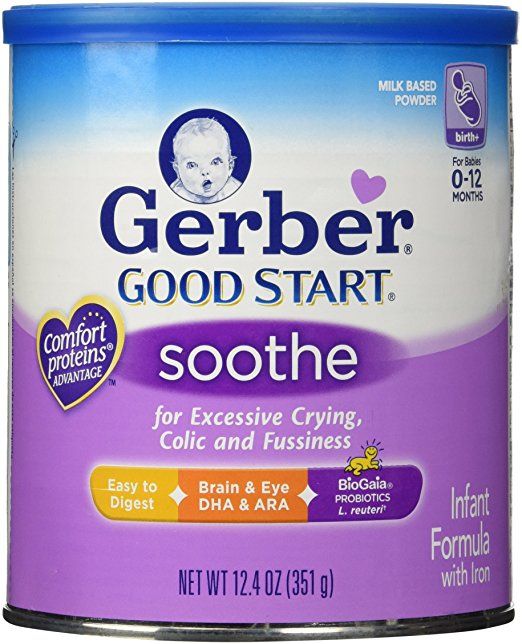 Instead, it limits which items you can purchase with this card, and you can only use it to buy food items.
Are There Purchase Limits for Formula?
Because formula is considered a direct source of nutrition for infants, it is one of the items eligible for purchase with an EBT card. However, some items come with limits on how many you can buy each month or in one trip. Are there such buying limits in place for baby formula? 
Luckily, there are no purchase amount limits for formula, so you can get as much as you need. The only limit is the amount of money you have on your EBT card. If possible, it's a good idea to budget your monthly assistance amount to ensure everyone in your family, including your baby, has food to eat.
Can You Purchase Other Baby Food?
Formula is an important part of the SNAP program eligibility, but what do you do once your baby gets older? They can't keep drinking formula forever, but they may not yet be ready to move on to solid foods.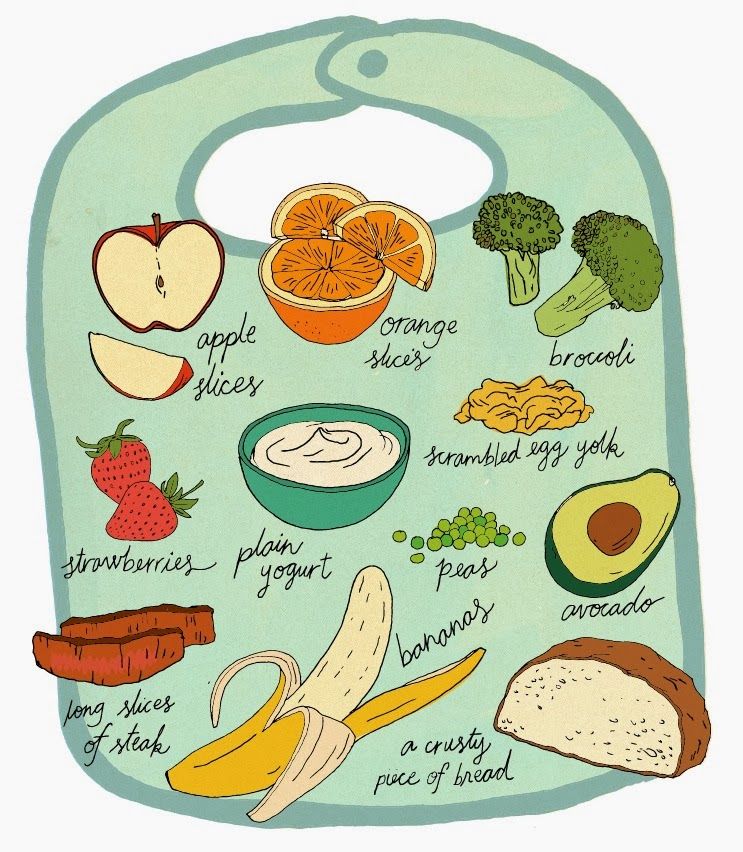 Will your EBT card work for purchasing pre-made baby food and other transitional foods?
Baby food and other such essentials also fall under the nutrition category of SNAP benefits. You can use your EBT card to purchase jars of baby food, baby cereals, oatmeal, or other such foods. You may also be able to use this card to purchase juice and certain other drinks for small children.
Can You Buy Other Baby Products?
If you're struggling financially, knowing you can feed your baby with SNAP benefits can be a huge load off. But there are many other expenses associated with raising a child—medical expenses, toys, clothes, and diapers, to name a few. In fact, the average parent spends nearly $1,000 a year on diapers alone.
Unfortunately, these other items do not fall under the nutritional requirements for SNAP benefits. You can't purchase them using an EBT card without facing serious consequences. But later on, we'll discuss some ways you may be able to get help buying diapers and other such necessities.
Eligibility for SNAP
Eligibility for SNAP benefits will vary from state to state, so you must check on your particular state's guidelines. In general, these guidelines are usually based on total household incomes rather than individual incomes. They will also depend largely on how many people, including children, depend on you financially.
To determine your eligibility, a member of your household must contact the SNAP office in your state.
What You Can Purchase With an EBT Card
In general, EBT cards are meant to help you and your family purchase food only, not other necessities. This food does not have to be healthy or meet certain requirements; it must only be intended for your family to consume directly. Processed food, snacks, candy, and sweets are all eligible for EBT card purchases, though they are not the best choice. 
You can also use your EBT card to purchase seeds that will be used to grow food for your family. Starting a garden can be a great way to supplement your food resources, especially if you harvest seeds from the food you grow.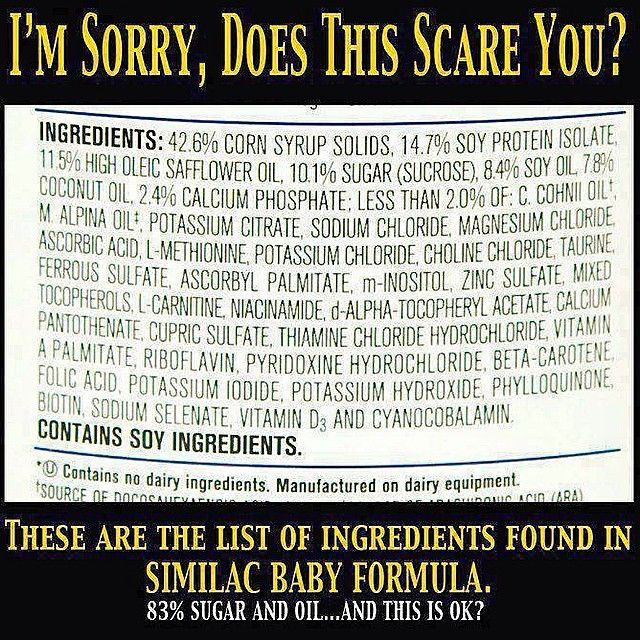 Your garden can even help others in your community get the nutrition they need.
EBT Card Limitations
There are a variety of essentials that don't fall under the SNAP benefits program. For instance, you can't use your EBT card to buy toilet paper, cleaning supplies, or medicines. You also can't use your EBT card to buy premade hot foods at stores, such as a burger from the fast-food restaurant in the grocery store.
Unfortunately, SNAP benefits also do not cover pet food, though there are other ways to help keep your best friend fed. And you may not be surprised to learn that alcohol and tobacco aren't eligible for purchase with your EBT card. If you or someone in your family struggles with an addiction to these substances, there are programs that can help you.
Where You Can Use an EBT Card
EBT cards are accepted at stores in all fifty states and U.S. territories like Puerto Rico and the Virgin Islands. Most standard grocery stores and convenience stores participate in the SNAP program and will accept an EBT card.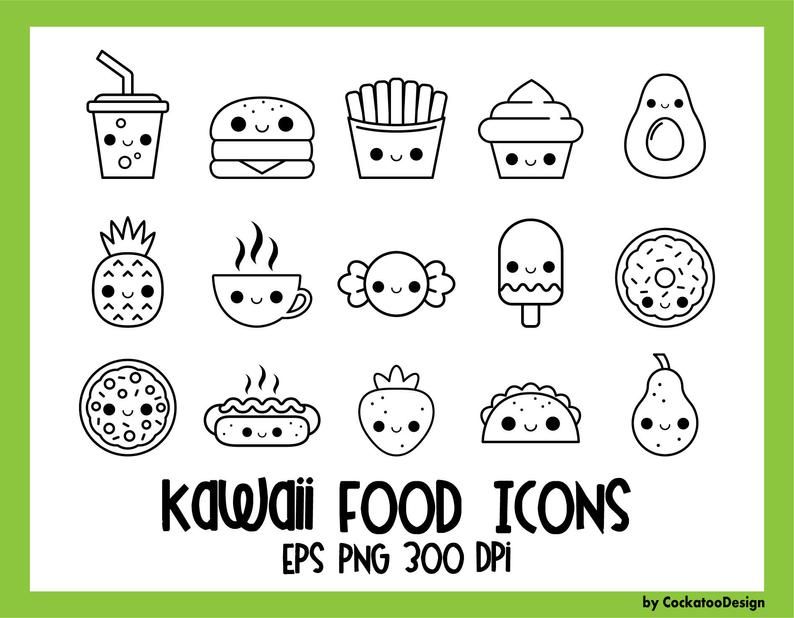 However, it's always a good idea to check with a new store to make sure they'll accept your card before you begin shopping, especially if it's a small business. 
There are some farmer's markets that also accept EBT cards. This can be a great way to get your family fresh fruits and vegetables from local sources without having to turn to your local big-box retailer. You may also be able to get seeds and gardening advice from your local farmer's market vendors, so be sure to check for when and where they set up. 
Cautions When Using an EBT Card
When you're shopping, it's natural to throw all your items such as food and other necessities into the basket together and then put them on the conveyor belt without thinking. However, your EBT card will only cover those items in your cart that qualify for the program.
Aid for Diapers and Baby Products
So what do you do if you have to buy diapers, but you can barely afford to keep a roof over your baby's head, and you rely on SNAP benefits to keep them fed? If your child is enrolled in an Early Head Start or Head Start program, they should receive diapers while at the program.
If you receive TANF benefits, you can also use that money to purchase diapers.
Some community programs work to provide diapers and other such necessities for families in need. There is also a bill in Congress that would help provide diapers to families all across the country. Talk to your local representatives about whether such a program is available in your community, and ask your national representatives to vote yes on HR1846.
Answer, "Can You Buy Formula with an EBT Card?"
Trying to keep your family fed can be a challenge, especially in times like this. Luckily, the answer to the question, "Can you buy formula with an EBT card?" is yes. Formula and other food products that will provide nutrition for your children are eligible for the program. 
If you qualify for SNAP benefits, you may also qualify for free Lifeline phone service. Apply now and start getting the help you need to stay connected.
If you're looking for more information on how to get resources for your baby on a tight budget, click here.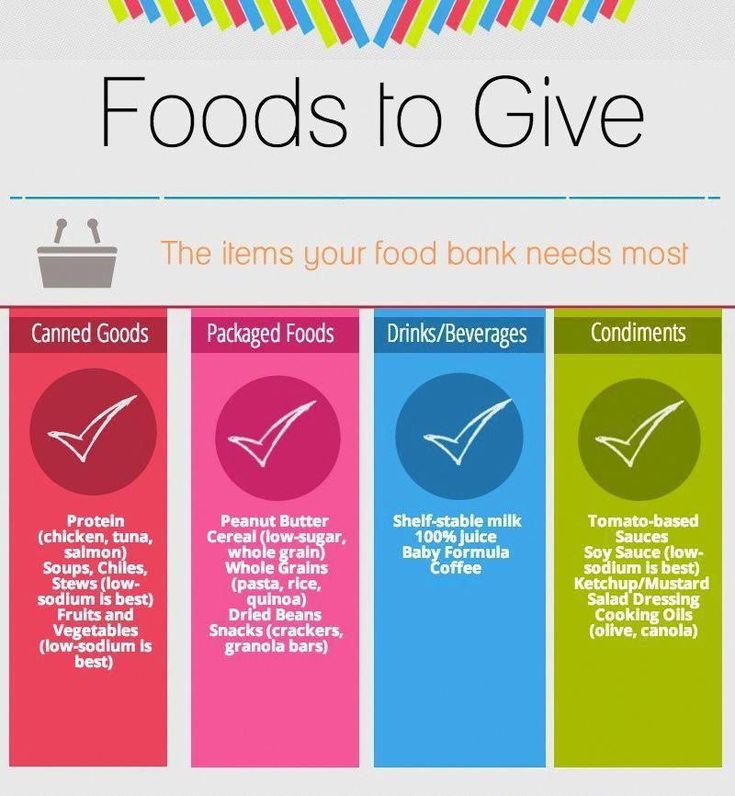 Can You Buy Baby Formula with Food Stamps?
Can you buy baby formula with food stamps? If you've applied to receive these benefits for the very first time, then you may not understand exactly what you can and cannot buy with EBT. After all, the program rules can be very confusing.
Fortunately, the answer is YES! You can use EBT benefits to purchase baby formula, baby food and other eligible items. We've even found some great ways to help you save money when you purchase these items with EBT.
Let's review the answers to some commonly asked questions about buying baby food with EBT.
Can you buy baby formula with food stamps?
Where can I buy formula with EBT?
What formula brands can I buy with food stamps?
How do I purchase baby formula with food stamps?
Are there purchase limits on buying formula with EBT?
Can I purchase other baby food with EBT?
Can you buy baby formula with food stamps in all states?
How can I save money when I buy baby formula with food stamps?
Are there other programs that can help with formula?
Can I buy diapers with EBT?
Don't forget that you can get freebies with SNAP!
What is SNAP?
What is EBT?
Am I eligible for SNAP?
Still wondering "Can you buy baby formula with food stamps?"
Can you buy baby formula with food stamps?
YES! The USDA has stated that you can purchase baby formula, infant cereal, juice, and other items with food stamps.
We'll even show you how to save money on formula when you shop with EBT!
Where can I buy formula with EBT?
Not all retailers are set up to accept EBT benefits, so it's important to make sure that you are shopping at an EBT-approved retailer.
You can usually count on the major big box stores like Walmart, Target, Fred Meyer to accept EBT for formula purchases.
Almost all major grocery stores are set up to accept EBT for formula purchases as well. These stores include Kroger, Publix, Aldi, Hy-Vee, Albertsons, Safeway, Fred Meyer, Piggly Wiggly, Winn Dixie and others.
Many smaller stores, including gas stations and convenience stores, are also set up to accept EBT. However, you need to check with the retailer before you try to buy formula there.
What formula brands can I buy with food stamps?
You can buy any brand or size of baby formula with food stamps! Unlike WIC, there are no restrictions regarding the container size or the brands. This is very helpful for families with a baby who has an allergy or sensitivity.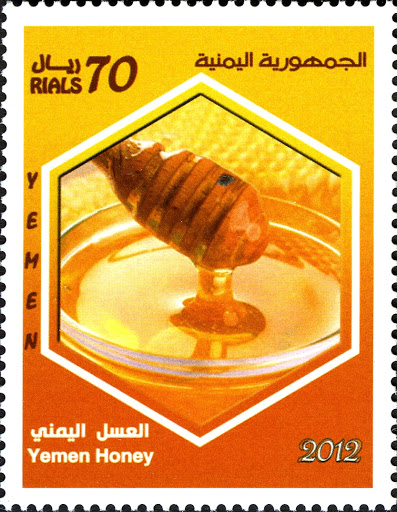 With SNAP benefits, you can purchase these brands and more:
Enfamil (all varieties)
Gerber
Similac (all varieties)
Kirkland Signature
Parent's Choice
Member's Mark
Nestle
How do I purchase baby formula with food stamps?
Food stamps covers formula like any other EBT-eligible purchase. You'll simply ring up the formula with the rest of your purchase, and the available balance on your EBT card will cover the cost of the formula as well. It's so easy!
Are there purchase limits on buying formula with EBT?
It depends on where you shop and how much money you have left on your EBT card. The USDA does not place limits on how much formula you can buy with food stamps, but some retailers may have enacted limits due to product shortages or other reasons.
Can I purchase other baby food with EBT?
YES! The USDA has stated that you can use SNAP EBT funds to purchase baby formula, baby food, infant cereals, juice and other eligible food items.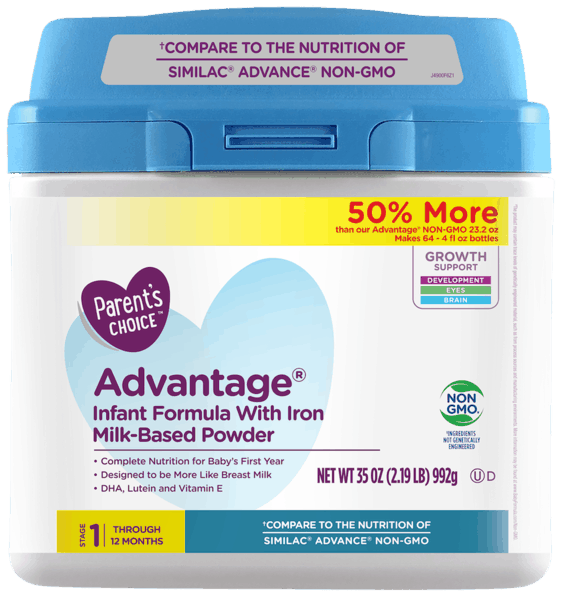 If the food is meant for human consumption and has a nutrition facts label, it is usually EBT eligible.
Can you buy baby formula with food stamps in all states?
YES! It does not matter what state you live in. The USDA rules are decided at the federal level, which means that they apply in every single US state and territory.
How can I save money when I buy baby formula with food stamps?
There are a few great ways that you can save money on baby formula.
First, shop at a bulk retailer. Warehouses like Costco and Sam's Club are set up to accept EBT and they often sell formula in larger quantities for lower prices. This is a great way to save money on formula! When my babies were young, I relied on Costco's Kirkland Signature baby formula because it was so much cheaper than name brands.
Second, use coupons! You can use coupons when you shop with food stamps, although you may end up paying a small amount of tax in cash after your purchase. Even though you may need to keep some change to pay that fee, it's still a great way to save money overall.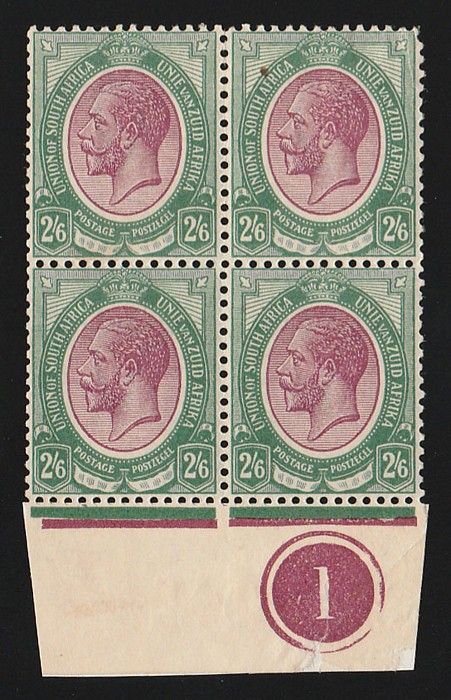 Third, look for rebates on apps like Ibotta! You may not save money upfront, but these rewarded shopping apps will give you cash back on you purchases. In fact, many of our readers use Ibotta to get cash back on their EBT purchases!
Are there other programs that can help with formula?
Yes! There are other programs that can help you afford baby formula. One of these is WIC, or Women Infants and Children. Over 53% of infants in the United States qualify for this program, but it is a bit more complicated than SNAP. This program only covers certain brands and sizes, so it's a bit harder to use and it doesn't always account for picky babies or babies with allergies. Learn more here.
You may also be able to receive help with formula from your local food bank or pregnancy resource center as well.
Can I buy diapers with EBT?
It's complicated. There are two sides to EBT: SNAP benefits for food and TANF benefits for cash. If you get cash benefits on your EBT card, you can use those to buy diapers and other non-food essentials.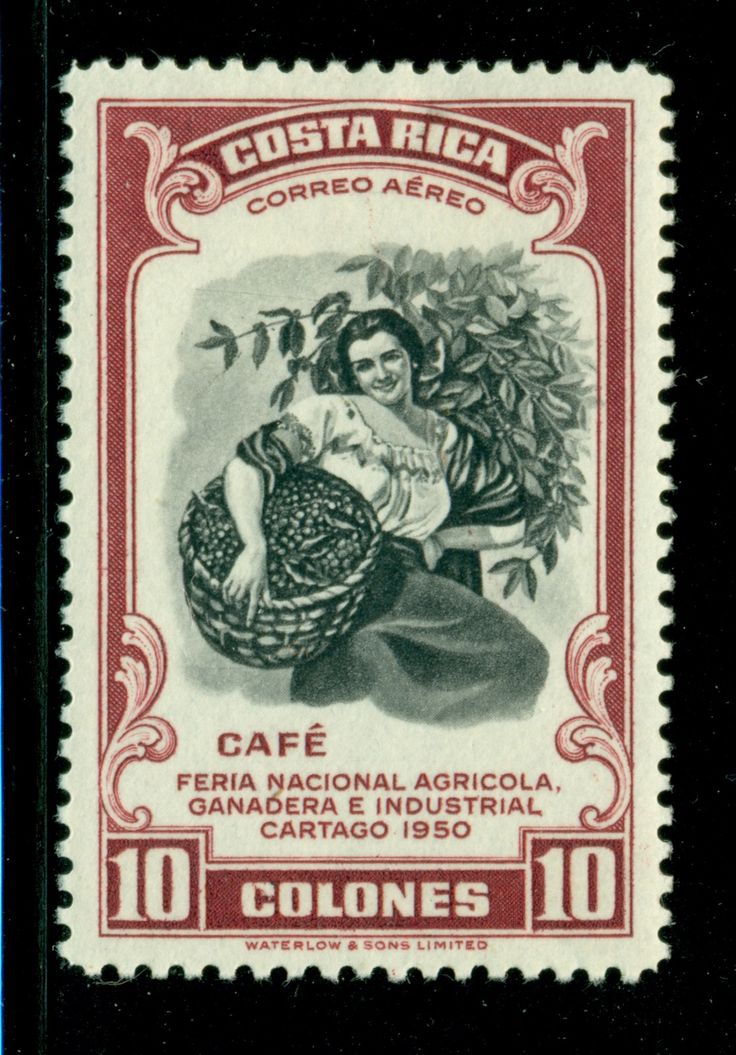 Unfortunately, you cannot buy diapers with SNAP or food stamps money. However, many of our readers use this clever trick to get cash back on their food stamps purchases so that they can afford diapers and other non-food essentials.
Don't forget that you can get freebies with SNAP!
If you have SNAP benefits, then you need to know about this! We've found around 1,000 discounts and freebies for people who have EBT cards. You could be saving money on everything from Amazon Prime to zoo admission. Here's the list of EBT freebies and deals.
What is SNAP?
The Supplemental Nutrition Assistance Program (SNAP) is a program that provides monthly food benefits to low income households. Eligible households receive monthly payments on a debit-like EBT card, which they can use to purchase food from their local grocery stores, farmer's markets and other stores that accept EBT.
What is EBT?
A lot of people think EBT and SNAP are the same thing, but they are not.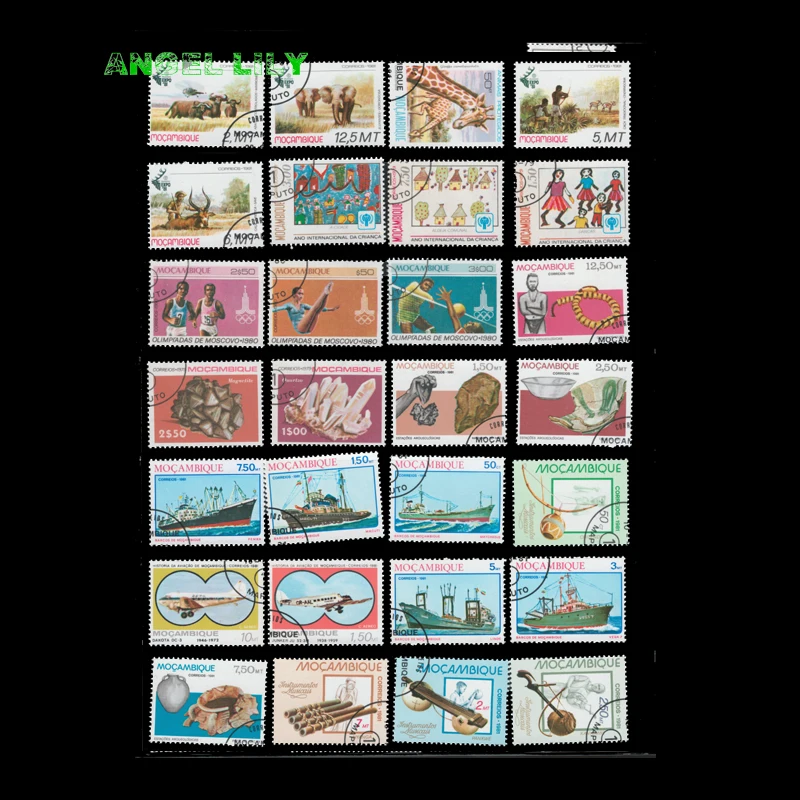 EBT stands for Electronic Benefits Transfer. SNAP benefits are sent on EBT cards, but so are benefits from other programs like TANF. TANF provides cash benefits to EBT cards, which can be used on non-food items.
Am I eligible for SNAP?
If you are low income, you may be eligible for SNAP! You have to meet household income requirements, asset limits and other criteria in order to receive these funds. We have more information (as well as application links) here.
Still wondering "Can you buy baby formula with food stamps?"
I know, it can be really difficult to figure out what is and isn't EBT eligible when it comes to babies.
Usually, any food that is meant for human consumption and has a nutrition-facts label will be EBT eligible as long as you are shopping from an EBT-approved retailer. Eligible baby products include:
Baby formula
Infant cereal and oatmeal
Baby food jars
Applesauce (including snack pouches)
Some moms have been surprised to find EBT-eligible lactation cookies and other items as well.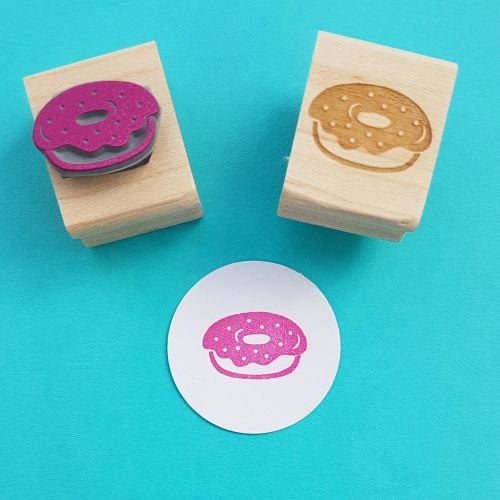 However, any item that is not edible or does not have a nutrition facts label are not eligible. Items with supplemental facts labels are not allowed either. Items that are not eligible for purchase with EBT include:
Diapers and wipes
Cribs and bedding
Clothes
Shoes
If you've still got questions about how to buy baby formula or other baby items with food stamps, please let us know in the comments below and don't forget to check out this list of 1,000 freebies and deals for people with EBT cards!
Nicole Thelin
Nicole leads the Low Income Relief team with over 20 years of professional research and writing experience. Nicole started Low Income Relief after a personal experience with poverty. When her husband was medically discharged from the US Army, their family experienced tremendous financial hardship. Nicole was able to gather help from multiple community agencies and move into a nearby low income housing unit in just two weeks! Since then, Nicole has been dedicated to helping low income families in crisis.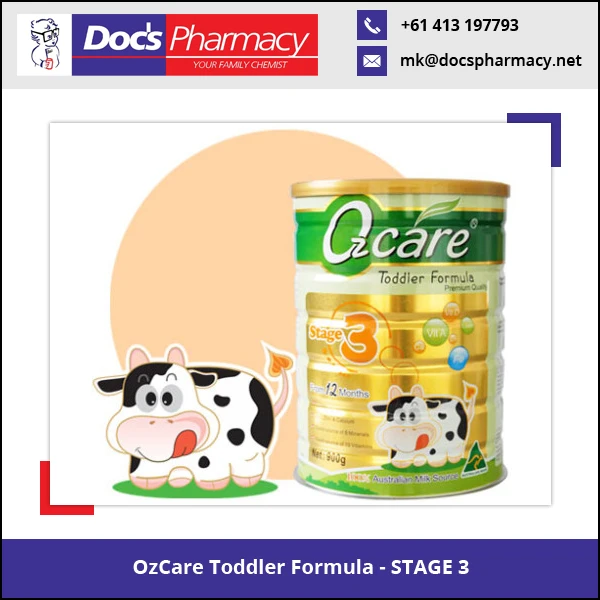 She regularly spends hundreds of hours combing through countless resources to make sure that Low Income Relief has the most comprehensive and complete resource directories on the internet today. Prior to starting Low Income Relief, Nicole worked as a novelist, journalist, ghostwriter and content creator. Her work has been featured in various print and online publications, including USA Today, eHow, Livestrong, Legal Beagle, The Daily Herald, The Chronicle and more.
"Millions are on ration cards in the USA, and nothing"
If food prices continue to rise, the Russian authorities may have to introduce food cards, Ruslan Grinberg, scientific director of the Institute of Economics of the Russian Academy of Sciences, said. He urged not to treat such cards as something bad. The economist noted that today the system of food cards for low-income citizens is used in many states, for example, in the United States. However, in Russia they are associated with unpleasant associations, and many citizens of the country consider such measures a "shame".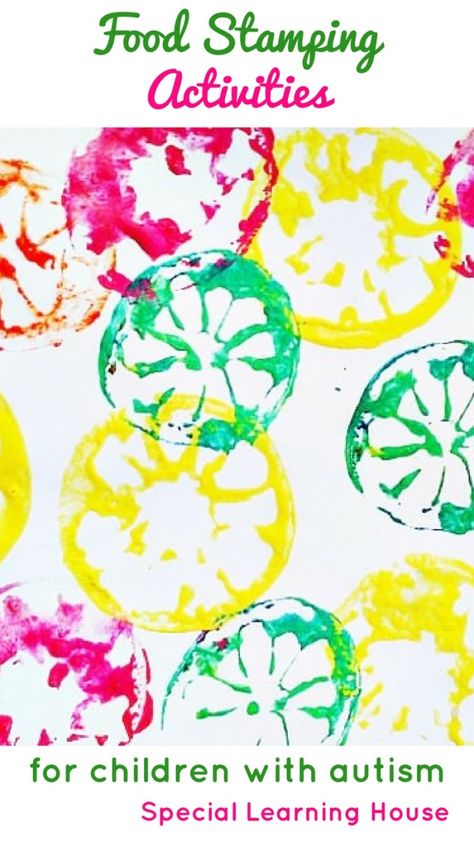 If consumer price growth continues or even accelerates in Russia, the government will be forced to subsidize the production of the most important products, Grinberg told RIA Novosti. "Or there will be a need to introduce food cards in Russia," he added.
The economist believes that there is nothing wrong with the ration card system itself.
"In many countries, including the USA, they exist, there are millions sitting on them, and nothing. We just have a slightly different attitude towards them. In the minds of Russians, a grocery card is a shame, "the specialist explained.
He is not the first person to voice proposals for state participation in food distribution. The Ministry of Industry and Trade has been talking about this possibility since 2014. Even then, the department proposed to transfer a fixed amount of food to those in need on a plastic card every month. In 2018, the ministry estimated that about 16 million people in Russia needed such assistance.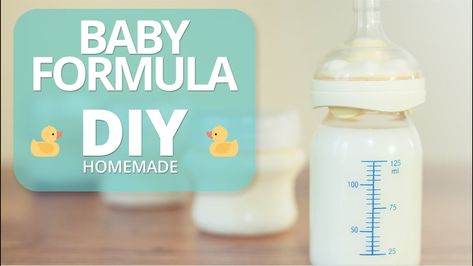 Last December, the Ministry of Industry and Trade proposed to the government to transfer money to the needy on a monthly basis, which they would spend on domestic food. The initiative was supported by the Chamber of Commerce and Industry.
Helping the poor: food cards may be introduced in Russia
In connection with the rise in prices for basic products, Yulia Ogloblina, a member of the Public Chamber, proposed to provide...
21 December 19:06
Russian President Vladimir Putin said in February 2021 that this measure could be discussed. According to him, it "has pluses, there are also certain problematic issues that need to be addressed."
Why food prices are rising in Russia
The authorities noticed a sharp rise in food prices back in December 2020. Then Putin was indignant at a government meeting at a government meeting. "You can't explain this with a pandemic. And what about the pandemic? Domestic production is sufficient to cover domestic needs.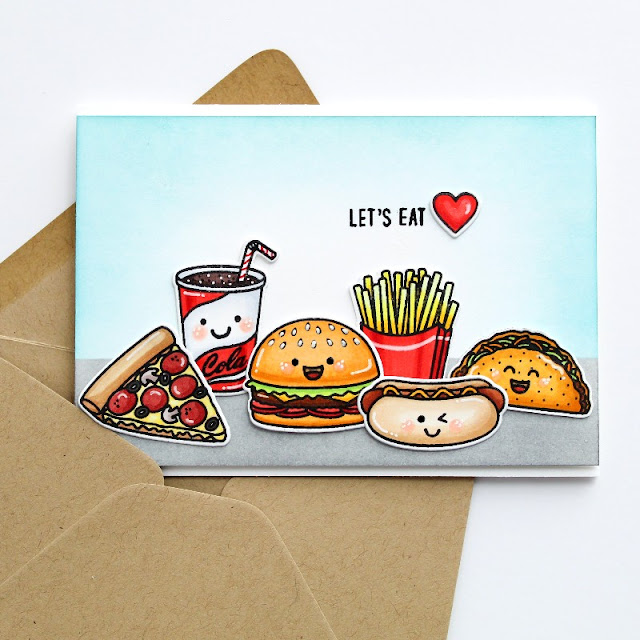 Why did the prices go up?" - he asked.
The President called the increase in the cost of basic foodstuffs an attempt to adjust domestic prices to world prices. Putin pointed out that this trend can be combated, which is what the authorities should do.
Press Secretary of the Russian President Dmitry Peskov also explained in October 2021 that prices in Russia are rising due to the same thing happening on the world market. "Russia cannot live in a closed loop, it is a participant in international economic life," Peskov said.
According to him, the government manages to significantly mitigate the rise in prices, but no country can completely stop it under such conditions.
Without food cards: how are they going to support the poor in Russia
Poor citizens who have faced difficulties as a result of the crisis can receive food assistance ...
02 February 15:10
World food prices in November last year, according to UN experts, hit a ten-year high.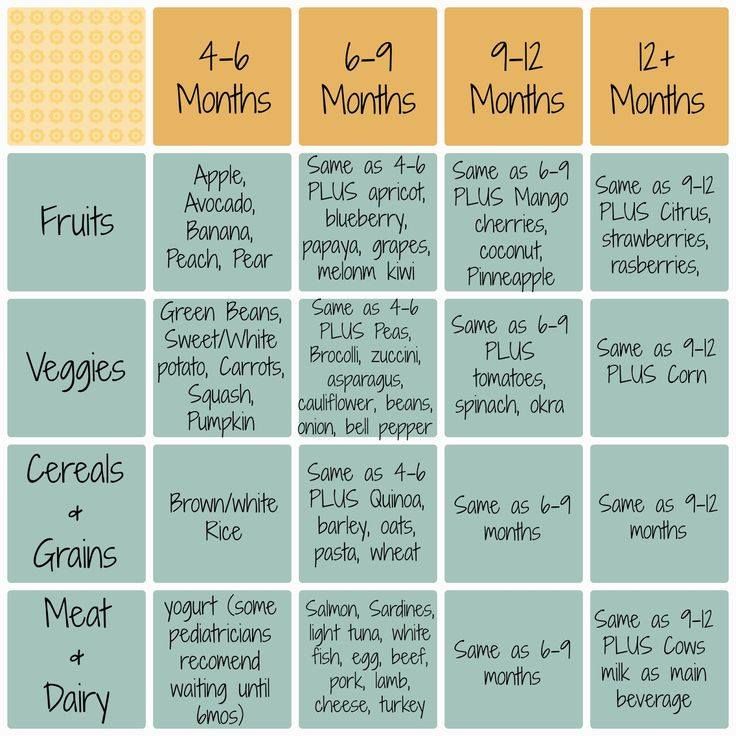 Various factors led to this. For example, palm oil prices have risen in price for several months in a row, because in one of the main exporting countries of this product, Malaysia, there were not enough migrant workers.
President of the Crocus Group, billionaire Araz Agalarov in November 2021 said that food prices are rising due to the increase in the cost of fertilizers, fuel and other transportation costs.
Economist Alexei Korenev explained in November 2021 that food has risen in price around the world at about the same rate, but in Russia this is especially painful, because here residents spend more of their income on food than the population of foreign countries. So, according to the expert, in European countries, citizens spend from 8 to 20% of their income on food, while Russians spend about 56%.
"More than half of the income [on food] is spent only by Russia and very poor countries," the specialist emphasized.
How food cards work in the USA
In the USA, an analogue of food cards appeared at the beginning of the last century at the height of the Great Depression.

There was a time when the program was curtailed, but since the 1960s it has been running without interruption until the present day. Now the project is called SNAP, within the framework of which the poor receive special electronic cards, to which the state transfers a certain amount every month.
The cardholder can use it to pay for products in any store that participates in the program. What kind of products a person should buy, the program does not limit. The only condition is that the money must be spent on food, alcohol or tobacco cannot be paid at the expense of the state. Not only US citizens can participate in SNAP. The card can be received, for example, by a person who has lived in the country for five years or a refugee.
According to the latest USDA data, over 40 million people nationwide participated in the SNAP program in September 2021. It is known that some recipients of state aid are trying to cheat with cards and deceive the system. For example, paying in a store supposedly for food, but actually receiving other goods from a dishonest seller, thanking him for this with 15-20% on top of the purchase made.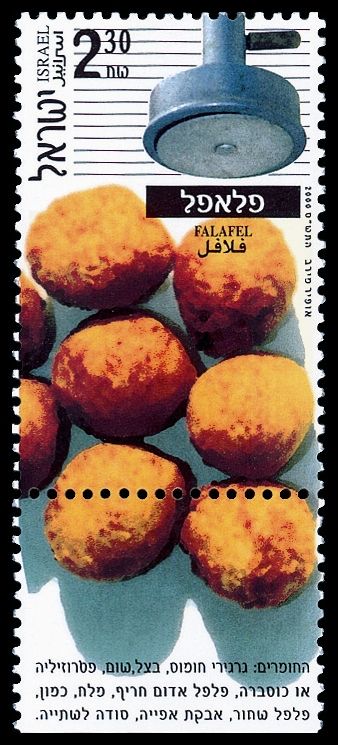 However, the US authorities are keen to monitor such cases, and now, according to USDA statistics , the rate of ration card fraud in the US has fallen to about 1%.
Low-income residents of the Kaliningrad region will be provided with "food" cards
Governor of the Kaliningrad region Anton Alikhanov announced that the regional government will resume the practice of...
November 11 19:30
It was recently proposed to introduce grocery cards, by analogy with the United States, in Ukraine. Presidential Adviser Oleg Ustenko noted on January 10 that targeted financial support for the most vulnerable segments of the population is the best way to cope with rising food prices. Other options, such as reducing or eliminating VAT on products, according to him, may lead to additional budgetary expenses and disrupt competition in the market.
"Options will be considered. These can be additional payments to compensate for price increases, and the introduction of so-called grocery checks, as is practiced in the United States, "Ustenko explained.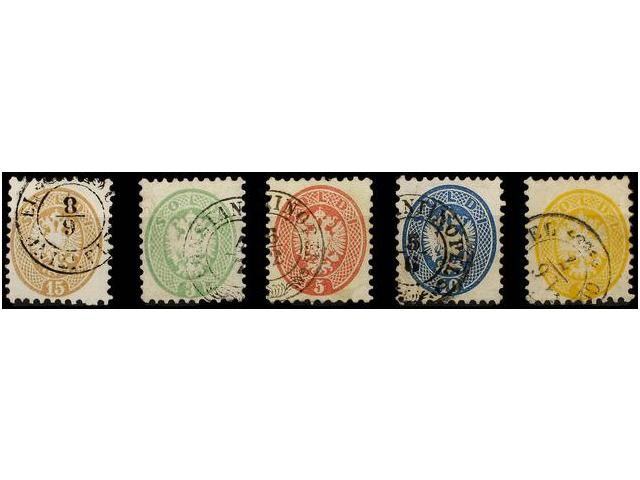 When was the last time food cards were available in Russia? The cards were not only for products, but also for some industrial goods. The system lasted until December 1947 years old.
During the late USSR, not food cards, but food stamps appeared in the country. This is a different system, not related to targeted government assistance to the poor. Coupons were launched in the late 80s against the backdrop of a total shortage in stores; they limited the amount of a particular product that one person could buy. It was necessary not only to pay money for the goods, but also to hand over a special coupon authorizing its purchase. In practice, the product could not be obtained even with the help of coupons, since it might simply not be in stores. The card system existed until the start of economic reforms in 1992 year.
USA. PhD now goes for food stamps
The Ph.D. Now Comes With Food Stamps
May 6, 2012
Doctors of Philosophy now go through life with food stamps
Translated by Alexander Palkin http://alexandr-palkin.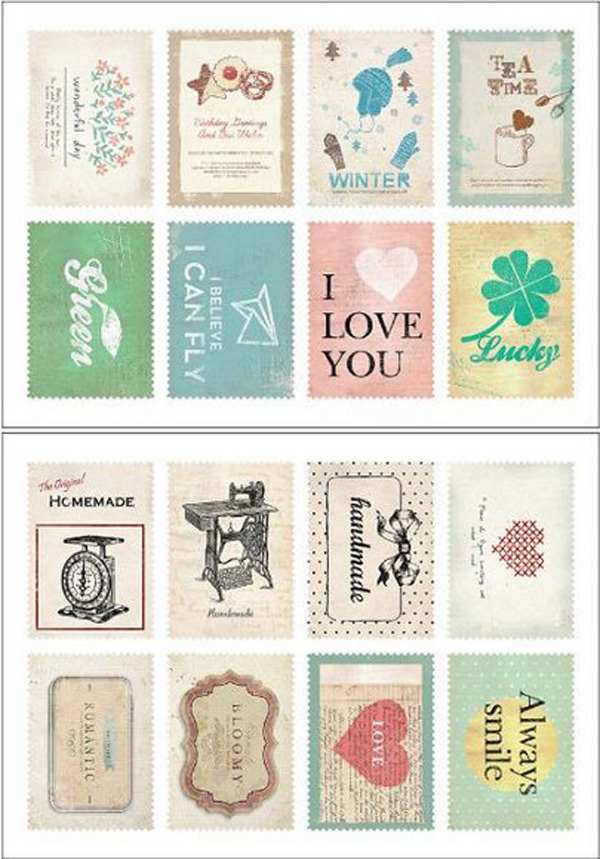 livejournal.com/


Melissa Bruninga-Matteo PhD in Medieval History and Associate Professor, who receives food stamps: ".. Until now I have been able to earn enough to live. Until now."
Stackey Patton
"I'm not a wealth queen," says Melissa Bruninga-Matteo.
This is how she feels forced to start a conversation about how she, a white woman with a Ph.D. in medieval history and an adjunct professor (part-time, freelance, guest lecturer) came to use food stamps and the Health Insurance Fund . Ms. Bruning-Matteo, a 43-year-old single mother who teaches two liberal arts courses at Yavapei College in Prescott, Arizona, says people's stereotypes of people receiving such help don't reflect reality. The recipients include an ever-increasing number of people like her: highly educated, whose degrees have not protected them from financial hardship.
"I find it appalling when someone who stands in front of college classes and teaches is on welfare," she says.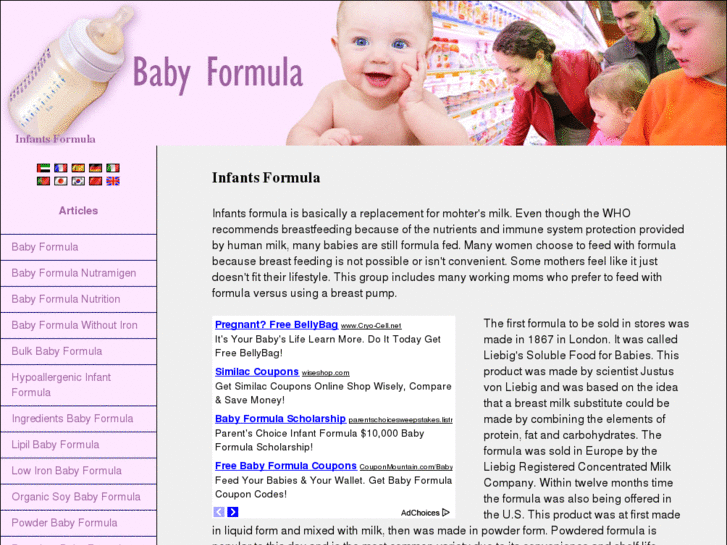 Ms. Bruninga-Matteo grew up in an upper-middle-class Montana community that values ​​hard work and sees educational achievement as the path to a successful career and a prosperous life. She entered graduate school at the University of California, Irvine in 2002 with an idealistic vision of further work in her field. She never imagined that she would end up trying to make a living teaching college students for a meager salary, with no benefits or job security.
Bruninga-Matteo has always wanted to teach. She began working in this capacity in addition to her graduate studies. This semester, she works 20 hours a week, lectures, conducts practical classes, advises and reviews students' work in two courses at Yavapei College at the Chino Valley, Clarkdel, Prescott, and Sedona campuses. Her net income is $900 a month, of which $750 goes to rent. Every week she spends $40 on gas to drive from her town, because she lives 43 kilometers from work, because housing is cheaper there.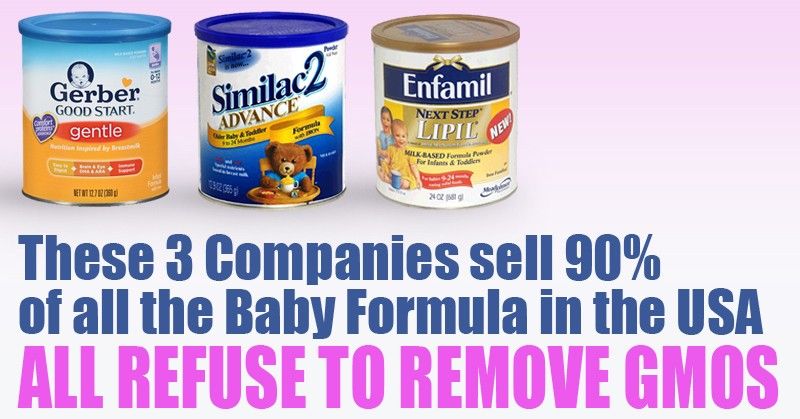 Ms. Bruninga-Matteo does not blame Yavapei College for her problems, but rather "the systematic defunding of higher education." In Arizona, Republican Gov. Jan Brewer signed the budget last year and cut the state's operating budget for Yavapei from $4.3 million to $900,000, reducing the college's operating budget by 7.6 percent. Budget cuts resulted in 18,000 part-time teaching hours being cut in departments, including those of Ms. Bruning-Matteo.
"The media gives us the idea that people who receive public assistance are unemployed, drug addicts and alcoholics, or irresponsible people," she says: "I'm not irresponsible. I am highly educated. I have many skills besides knowledge of medieval history, and I have had other jobs as well. I never received a lot of money, but I was able to work enough to live on. Still".
Subgroup neighbors
A record number of people are dependent on federally funded food aid. Average monthly food stamp usage increased from 17 million people in 2000 to 44 million people in 2011, according to the USDA website.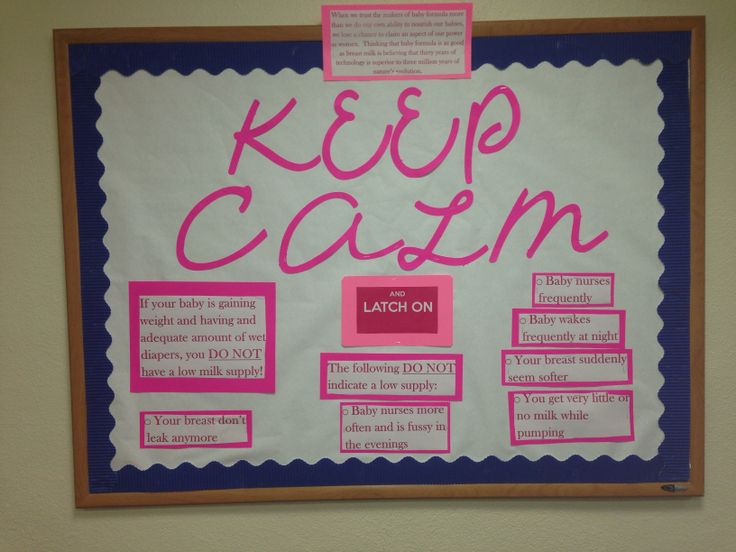 Last year, one in six people, nearly 50 million Americans, or 15 percent of the population received food stamps.
Ms. Bruninga-Matteo is part of this often overlooked but growing subset of recipients of PhDs, associate professors, and other college-educated Americans who have been forced to apply for food stamps or other forms since late 2007. state social security.
Some struggle to pay off student loans and cover basic living expenses, as evidenced by the evaluation of applications for a limited number of full-time academic positions. Others are trying to start a family or pay for their children's college expenses on the reduced and fluctuating pay they receive as temporary professors, a group that currently makes up 70 percent of faculty members. Unemployment or the decline in well-being from interruptions in work during the semester also inflicts many hard blows. And some adjuncts, as it turned out, are trying to make ends meet at the tables set for students, putting, in front of their students, unclaimed groceries in a bag.
According to the latest Current Population Survey released by the US Census Bureau in March 2011, of the 22 million Americans with a master's degree or higher, about 360,000 received some form of public assistance in 2010. In total and nationwide, 44 million people received food stamps or other forms of government assistance in 2010, according to USDA data.
People who haven't graduated from college are more likely to receive and receive food stamps than those who go to graduate school. The lists of people applying for state aid are dominated by people with a low level of education. However, the percentage of graduates with a degree who receive food stamps or other assistance more than doubled between 2007 and 2010.
During this three-year period, the number of people with a master's degree who received food stamps and other assistance increased from 101,682 to 293,029, and the number of people with a Ph.D. who received assistance, according to the tables microdata made by Austin Nichols, senior fellow at the Institute of the City, increased from 9,776 to 33,655.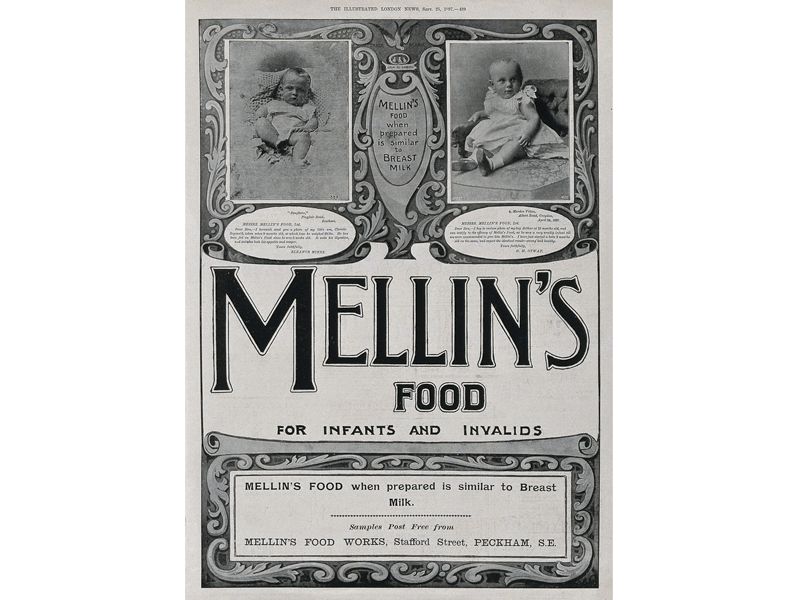 He turned his attention to the figures for the current US Census Bureau and US Bureau of Labor survey conducted from 2008 to 2011. .
Leaders of organizations that represent adjunct faculty believe that the number of people counted by the government does not represent a complete picture of the welfare of scientists because many do not report their dependence on federal aid.
Even as the number of highly educated beneficiaries grows, shame helps keep the problem hidden.
"People don't want their faces and names associated with these experiences," says Karen L. Kelsky, a tenured professor who is now a professor and has a business consulting career in addition to her academic career. She also works for a foundation that helps financially struggling graduate students and PhDs, most of whom are women with children.
"It goes beyond the jokes about poor graduate students to something really heavy and urgent," says Ms. Kelsky. "When I was a tenured professor, I had no idea that a Ph.
D. could pave the way for food stamps."
It's hard to talk about it... help, says Matthew Williams, co-founder and vice president of the New Majority faculty and freelance advocacy groups.
"We regularly hear about the growing need for food stamps," says Mr. Williams, who himself received food stamps and Health Insurance assistance when he taught at the University of Akron from 2007 to 2009.while earning less than $21,000 a year. "This is not hyperbole and this is not a theory."
Some adjuncts receive less money than campus security and maintenance staff, who may not have a college degree. The salary of an adjunct (temporary teacher) can vary from $600 to $10,000 per course, in accordance with the adjunct project and an approved database of salary supplements and working conditions. Nationally, according to the American Association of University Professors, adjunct instructors earn just under $2,500 per course.
Photo by Jeff Halley for The Chronicle

Elliott Stagal, 51, teaches English and receives food assistance at the WIC office in De Funmac Springs, Florida.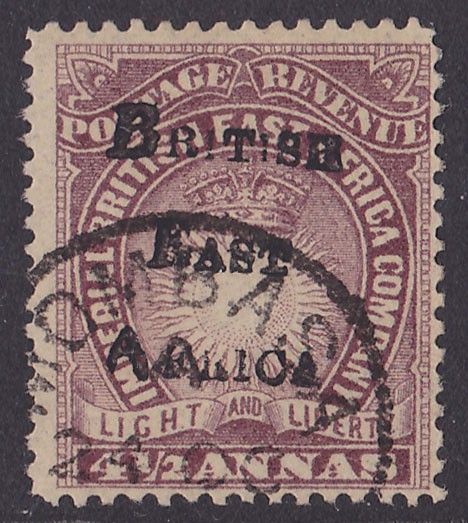 "The first time we went to the office to check in, I felt like I was coming from Eastern Europe to Ellis Island," he says. "We all had the same miserable, beggarly look in our eyes."
The Road to Help
Elliott Stagal, white, 51-year-old married father of two teaches two courses each semester at Northwest Florida State College, in Nisville, Florida. He and his wife Amanda live in a modest home about 40 miles away in De Funmac Springs, a conservative bastion in northwest Florida.
"This is where the poor live," says Mr. Stagal. "This is a small town in America. The people are nice, but there is no industry. Jobs are only on the coastline."
Mr. Stagal is a graduate student at Florida State University where he is completing his PhD in Film Studies. At night, after his 3-year-old and 3-month-old have been put to bed, he sorts through a bundle of referenced papers or pores over his dissertation. (He writes about how Hollywood films depict soldiers in Vietnam as psychopaths who return home mentally shattered by the war.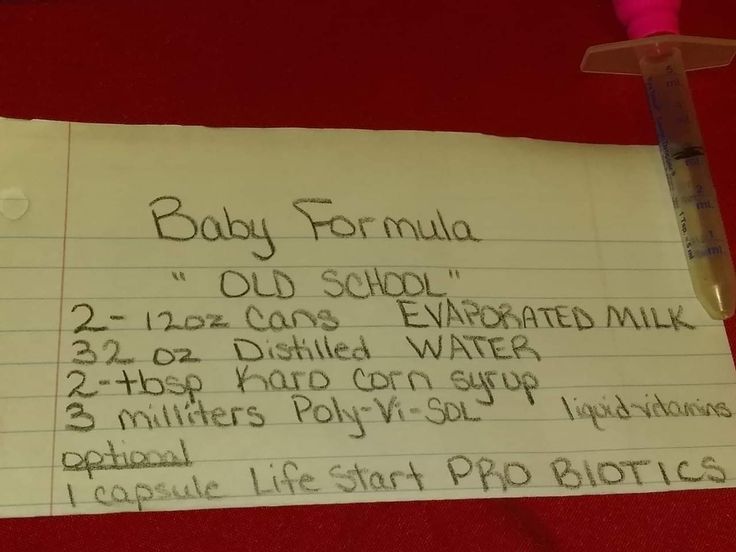 ) His wife is starting a two-year online master's degree program in criminology offered by the State of Florida. They receive food stamps, Health Insurance, and outside assistance through the Women, Babies and Children program (known as WIC).
Mr. Stagal has taught at three colleges for over 14 years. He says he has taught students more than two dozen courses in human communication, the performing arts and the humanities, and he has seen academic positions in those fields all but disappear as budgets shrink. When he and Ms. Stagal, along with their children, entered the local WIC office in Tallahassee, Florida, where they lived, in tow, he had to contend with shame, feelings of failure, and the fact that he should not have been there. After all, he grew up in a family that values ​​hard work and knowledge. His father was a pastor and humanities professor, and his mother was a psychology professor.
"The first time we went to the office to check in, I felt like I was from Eastern Europe on Ellis Island," he says.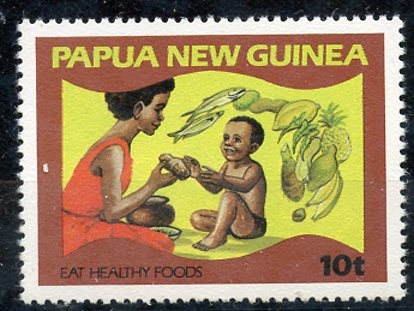 "This place was filled with people from almost every culture and ethnicity. We all had the same miserable, beggarly look in our eyes."
He got in line and they sat in a crowded lobby waiting to be called to a plexiglass window to a biting woman who screamed his name. The Stagalses and other parents took turns entertaining each other's children. As he looked back, he thought of his position like a true scholar.
"I try to look at my experience as a humanist, as someone who is fascinated by human culture," he says, "Maybe it was a way to hide from the reality that I found myself in. I never thought I would be among the poor."
Mr. Stagal supplemented his academic work with income from odd jobs. He painted houses until the housing crisis eliminated the clients. He and his wife worked as dispatchers for a supply company until the economic downturn hit the business hard. They cleaned up the apartments on Destin Beach. They took their children with them because kindergarten was too expensive.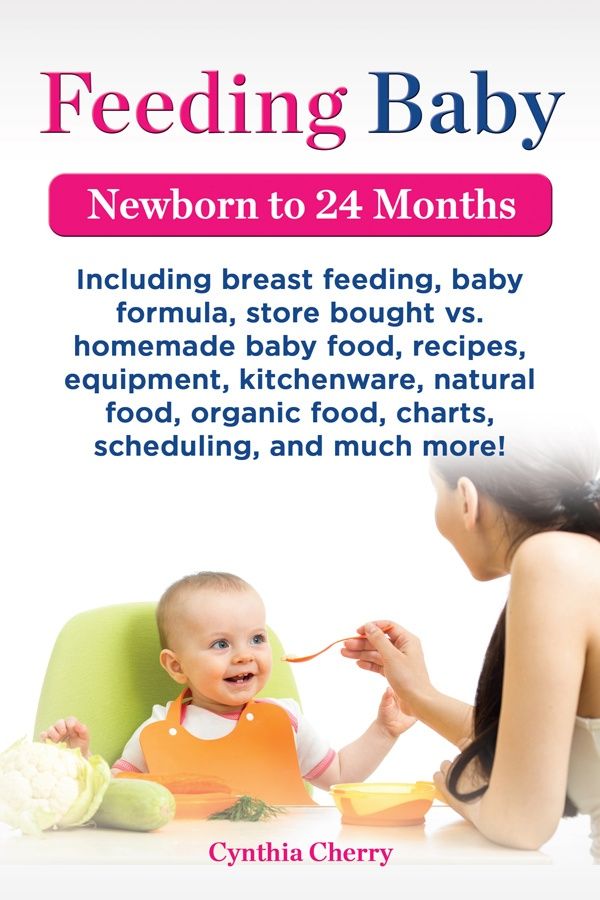 "I am grateful for the government's help. Without her, my family and I would, of course, be homeless and destitute," he says. "But living on unemployment benefits is excruciatingly embarrassing and it's a constant reminder that I must have done something horribly wrong along the way to deserve this fate."
As he sat in the WIC office with his family, Mr. Stagal only blamed himself. He made his choice, he says, he was determined to earn a college degree, even as he saw the economy collapsing, the liberal arts under attack, and the academic job market only getting worse.
"As a human being, I felt like I had failed. I devoted myself to the world of intellectual activity. I acquired practical skills that were elitist," he says. "Maybe I should have acquired skills that keep the economy going."
"Dirty Little Secret"
When a large number of graduate and adjunct students who receive public assistance, as well as administrators and academic associations, were asked if they knew or assumed that full-time adjuncts in faculties exist on government assistance, there were received mixed responses.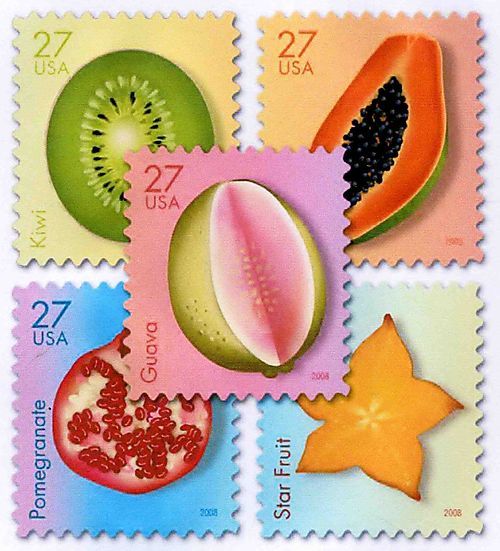 In an informal Chronicle questionnaire circulated through the Higher Education Trade Union, New Majority Faculty and other groups that represent adjunct recipients, it was found that some of those interviewed know, some don't know, some don't want to know, and some does not seem to care about this problem.
In Yavapei, where Ms. Bruninga-Matteo teaches, a spokesperson emailed that her college "does not study the financial condition of its full or part-time employees."
"If any employee was given assistance or support from a government program, the administration of Yavapei College could not be familiar with this information," - said the representative of the organization. "Compared to other colleges in the state of Arizona, Yavapei College's associate faculty are the third highest paid in our state."
Numerous phone calls to Northwest Florida State College, where Mr. Stagal teaches, went unanswered.
"It's the dirty little secret of higher education," says Mr.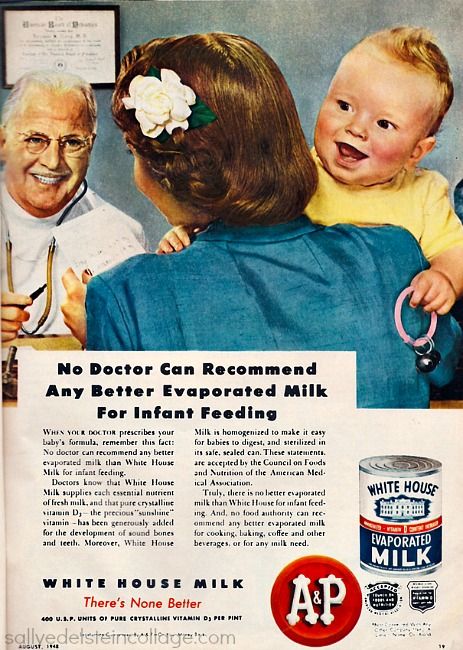 Williams of the New Majority faculty: "Many administrators don't know the full extent of the problem. But all it takes for someone is to analyze the numbers to see if their department is eligible for social assistance."
Community colleges have a special obligation to ensure that the conditions under which faculty work is carried out are not exploitative, he says: best of all, this is absolute hypocrisy for institutions that do not want to make public the data on faculty members who are forced to subsist on food stamps and other forms of public assistance.
John Curtis, director of research and public policy for the American Association of University Professors, says he meets regularly with tenured faculty who are unaware of the extent of the problem in their academic employment. At the same time, many tenured faculty members are outspoken advocates of better working conditions for their temporarily assigned colleagues, he adds. The American University Teachers Association is working with faculty groups, scientific associations, societies and the disciplinary association to raise awareness, Mr.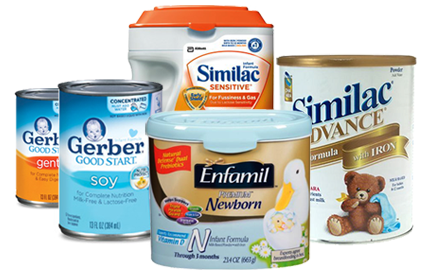 Curtis says, so "there is no legitimate claim for lack of information."
Some leaders of scientific associations say they were surprised to hear that certified graduates are forced to receive government assistance.
James Grossman, executive director of the American Historical Association, said in an email that he consulted with his staff and "no one has ever heard of this among our members or other historians."
"No emails and no tweets," he wrote, "But that doesn't mean it doesn't exist. It simply means that historians receiving public assistance did not cross paths on AIA connections."
Michael Berub, president of the Modern Language Association, says he and his wife Janet were eligible for WIC while they were in graduate school in late 1980.
"It was great. We paid for Nick's baby food and food, and it was just a kind of social security - a liberal program that was supposed to protect us," he says: "It was temporary support until we raised our income to a living wage.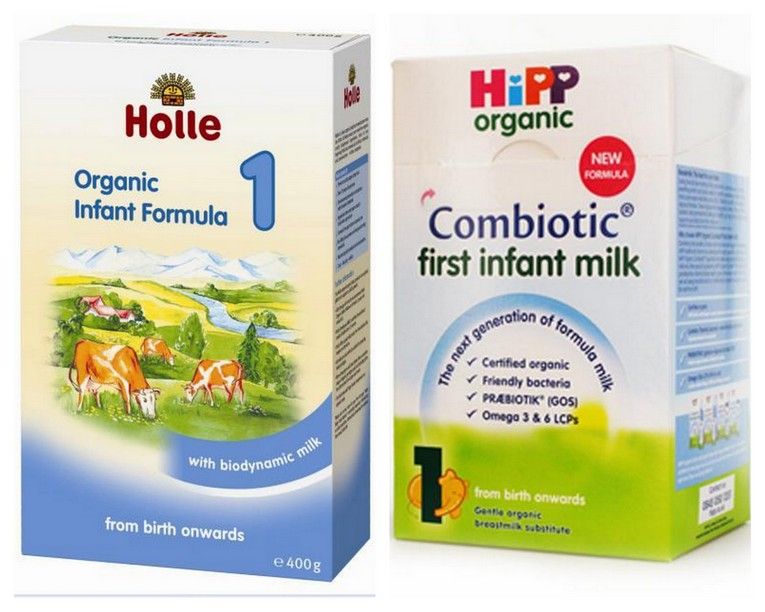 Janet's mother also gave us her Social Security Check card, which is another reason to cheer for the idea of ​​supporting social welfare."
Mr Berub said he was, however, concerned that associates continued to live for long periods at such low wages, even after graduate school. And why don't scientific organizations think of PhDs living on food stamps, as he says: the answer is obvious.
"Everyone thinks that a Ph.D. pretty much guarantees a living wage, and from what I can tell, most commentators think university professors make $100,000 or more a year," he says. "But I've been hearing all year from faculty freelancers about a $20,000 income, and I don't know anyone who thinks you can raise a family for that. Even living for one person on that salary is a very harsh test if you want to eat anything other than ramen noodles every time and all the time."
Many people hold on to the hope that if they are alone, they will be able to get a lucky ticket and their economic situation will not worsen.
Mark Buske, associate professor of English at Santa Clara University, founder and editor-in-chief of Place of Work: A Journal for Academic Labor, says ego, personal status, and prestige may explain why so many people won't give up their aspirations to become a full-time professor.
"Most of what we do in graduate education promotes that sense of calling and teaching instills love and passion for what you do," says Mr. Busquet, who co-authors the Fit of Madness blog. "Chronicles". "We socialize people into accepting the coin of reputation as status capital. Some people are so deeply socialized into status payment mode that they are essentially trapped in it for life."
The role of the race
Ms. Kelskay, who helps graduate and associate students who are homeless or need help, says the false portrayal of beneficiaries as "wealth queens" is an illusion created for political purposes.
"A racial analysis of the distribution of food stamps denies that the broad masses of the population, reaching the middle class, are dealing with a lack of food problems," she says.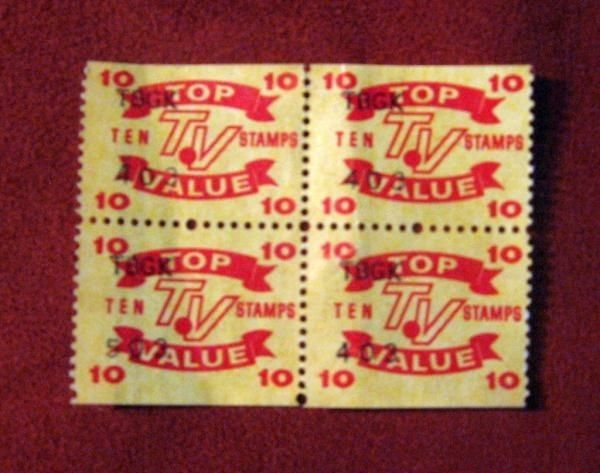 According to Families with Dependent Children, 39 percent of all welfare recipients are white (!), 37 percent are African American, 17 percent are Hispanic, and 3 percent are Asian. Most of the dozens of college-educated graduates who responded to the Chronicle's survey were also white.
But race and cultural stereotypes play an important role in how many of the scientists interviewed by The Chronicle struggle with the reality of existence with the help of welfare.
Lynn, a 43-year-old adjunct professor at two colleges in Houston who receives food stamps and the Health Insurance Fund and doesn't want to release her last name, says, "People don't expect white people to need help," says She: "It's common. Getting food stamps has a much worse status if you're white and need help."
Keisha Hawkins-Sunky, 35, a black single mother of 3-year-old twin boys, completed her master's degree in English last August. She began teaching part-time at Prairie State College, Morine Valley Community College, and Richard J.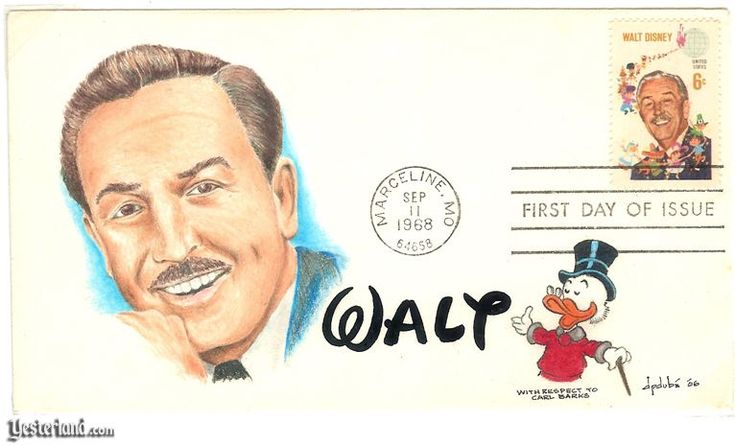 Daley College of the College City of Chicago while in graduate school and says she made enough money to live until she had children. . She lives in Lansing, Illinois
"My family has grown from one to three. And my income was no longer enough, and so I had to ask for help," she says. She now receives food stamps, WIC, Health Insurance assistance, and child care assistance.
Like Ms. Bruninga-Matteo and Mr. Stagal, Ms. Hawkins-Sany says she had a preconceived notion of people on public assistance before she herself began receiving assistance. "I went to school. I went to graduate school," she says: "I thought Social Security was for people who don't go to school and can't get a good job."
Ms. Hawkins-Sany says she grew up watching her mother work and introduced herself to college and graduate school. "My mom defied the stereotype, and here I am in graduate school trying to do the same," she says. And she, too, worked hard to avoid becoming the cultural stereotype of the "black queen of welfare.