Fattening baby foods
High Calorie Diet for Infants and Toddlers | Health and Nutrition Facts for You | Patients & Families
Some infants and toddlers need to eat a high calorie diet to gain weight. This can be hard to do because they have tiny tummies. This handout will give you some ideas for high calorie foods to try, as well as items to add to foods that will boost the calorie content.

Introducing Solids
There is no perfect order for introducing solid foods. Parents often offer single grain, iron fortified cereals as the first food. This is not required. Pureed meats are a good first food because they are higher in calories, protein, iron, and zinc than many other choices.

Add new foods into your child's diet one at a time. Wait 3 days before adding another food. Watch for signs or symptoms of a food allergy. If there is not a family history of food allergies and your child does not have eczema, you may start peanut butter, nut butters, eggs, and fish along with other solids.
Delaying these foods can increase food allergies.

If your child needs to be on high calorie fortified infant formula or breast milk, please talk to your health care provider first. You should be taught about the right recipe. This is to prevent an excess intake of nutrients to prevent constipation and dehydration.

High Calorie Foods for Infants
Try thinning with formula, broth, or breast milk when you first offer these foods.

Avocadoes (pureed)

Beans – black, navy, red, pinto, kidney, white (cooked and mashed)

Eggs (mash the yolk)

Bananas

Mangoes

Lentils (cooked and mashed)

Fresh ground meats (dark meat poultry, beef, lamb, pork)

Whole milk yogurt

Full fat cottage cheese (4% fat – may need to puree or try small curd)

Mashed sweet potatoes

Mashed potatoes

Mashed squash (acorn, butternut)

Peanut butter or nut butter (thinning will reduce stickiness)

Goat cheese

Cooked quinoa or buckwheat (soft grains that are higher in calories)

High Calorie Finger Foods
Sweet potato fries

Mozzarella balls

Cheese curds

Homemade cheese crackers or cheese puffs (see recipe)

Diced summer sausage

Dried fruit

Mini quiche

Hard boiled eggs

Frosted wheat biscuits

Diced grilled cheese sandwich

Homemade pancakes, waffles, and French toast sticks

Peanut butter balls (see recipe)

Sugar plums (see recipe)

High Calorie Additives
You can add these items to pureed and mashed baby food, yogurt, cereals, and eggs.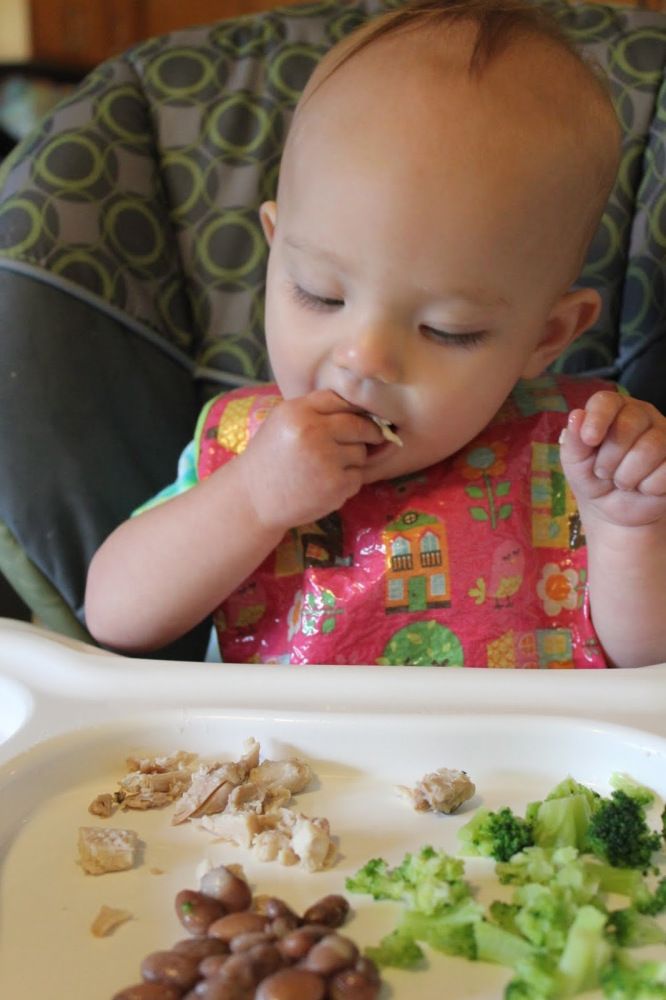 Start with 1/2 teaspoon for every ¼ cup and work up from there. Discuss with your provider.

Oils (canola, safflower, flaxseed, walnut, and sunflower are good sources of essential fats)

Butter

Ground flaxseed

Ground chia seeds

Heavy cream

Cheese

Dry milk powder

Sour cream

Cream cheese

Maple syrup

Wheat germ

Other Tips
Make your own baby food. Although this requires extra work, it is often higher in calories. You could prepare all the food you will need a few times per month, put in ice cube trays, and keep in the freezer.

Talk to your daycare provider about adding extra calories to your child's meals throughout the day.

Bring your own food to daycare.

Avoid giving more than 2 ounces of juice daily. Juice will fill your baby up without providing enough nutrition.

Try putting foods into a mesh bag to allow our baby to enjoy them without the fear of choking.

Recipes
Cheddar Cheese Puffs
These are a soft, high calorie snack.

1 cup flour
6 Tbsp butter, chilled and diced
2 tsp baking powder
1-3 Tbsp heavy cream
3 cups grated cheddar cheese

Preheat oven to 350 degrees. In a food processor or mixer, combine first 4 ingredients until crumbly. Add the cream gradually until a dough forms. Using a 1 teaspoon scoop form the dough into balls. Bake for 15 minutes or until golden brown.

No Bake Peanut Butter Balls
These are easy to make and nutrient dense!

1/2 cup creamy peanut butter
2/3 cup shredded coconut
1/3 cup maple syrup
1/2 cup ground flaxseed meal
1 tsp vanilla extract
1/3 cup mini chocolate chips
1 cup old-fashioned oats (raw)

In a mixing bowl, stir together peanut butter, syrup and vanilla extract.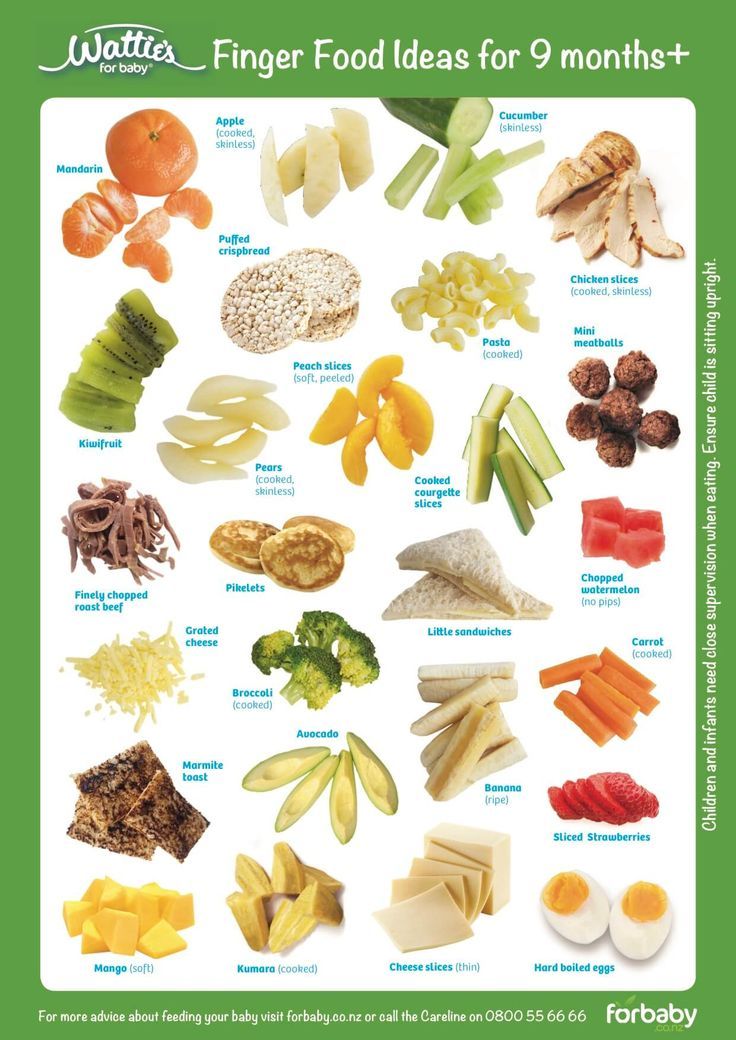 Add the rest of the ingredients and stir until coated. Transfer mixture to the fridge or freezer and chill until set. Remove from the fridge and shape into 1-inch balls. Store in the fridge in an airtight container.

Sugar Plums
These are tasty, healthy, and great for little fingers.

3/4 cup nuts or seeds, toasted
1/2 teaspoon orange zest
1/2 cup dried plums (prunes)
1/4 cup maple syrup
1/2 cup dried apricots
1/2 teaspoon ground cinnamon
1/2 cup dried cranberries
1/4 teaspoon ground nutmeg
1/4 cup dried cherries

Put all ingredients in a food processor. Mix until smooth. Wearing gloves (or spraying hands with nonstick cooking spray), roll into 1-inch balls. Store in the fridge in an airtight container.

Who to Call
If you are a UW Health patient and have more questions, please call UW Health at one of the phone numbers listed below.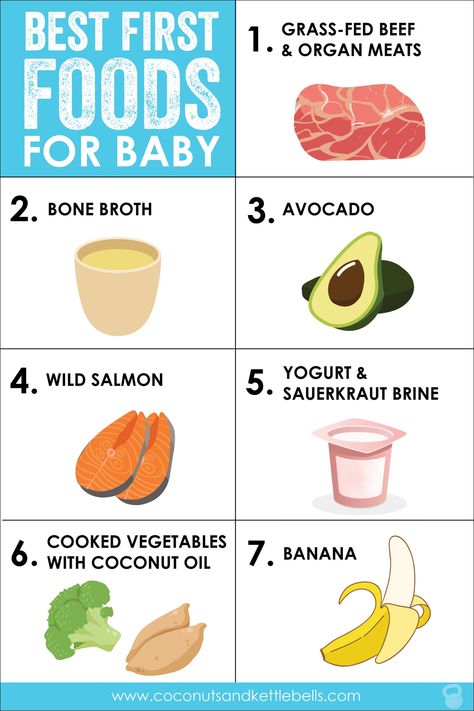 You can also visit our website at www.uwhealth.org/nutrition.

Nutrition clinics for UW Hospital and Clinics (UWHC) and American Family Children's Hospital (AFCH) can be reached at: (608) 890-5500.

Nutrition clinics for UW Medical Foundation (UWMF) can be reached at: (608) 287-2770.
If you are a patient receiving care at UnityPoint – Meriter, Swedish American or a health system outside of UW Health, please use the phone numbers provided in your discharge instructions for any questions or concerns.
11 High Calorie Foods for Weight Gain in Babies
While most babies gain weight without issue, if your little one is not gaining weight as per his age, your baby's paediatrician may suggest that you include healthy and nutritious foods and even high-calorie foods in his diet. But that is not to say you include any food which is high in calories. An infant needs a well-balanced diet for proper physical and mental development.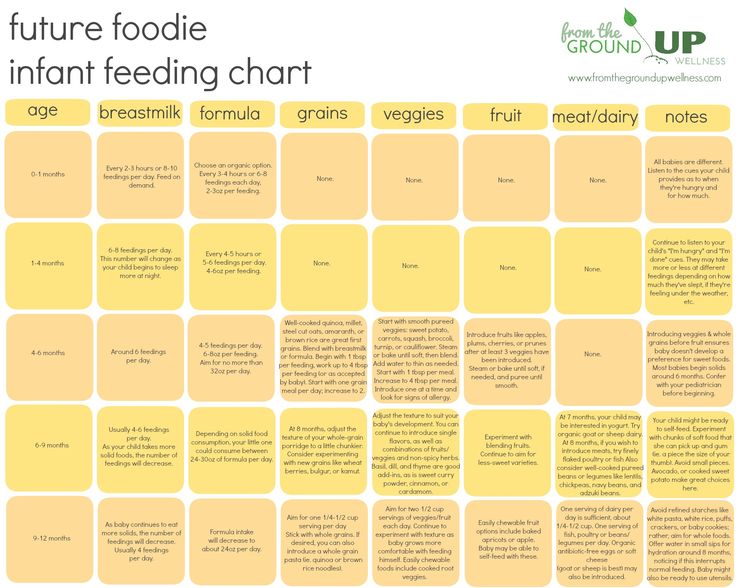 That means when you go about adding high-calorie foods in your child's diet, you need to ensure they are good calories. Now if you're thinking about what foods you should feed your baby to help him gain healthy weight, read this article. We've got you covered.
Video: 10 Calorie Rich Foods to Help Your Baby Gain Weight
11 High-Calorie Foods for Weight Gain in Babies
As a new parent, you will want to ensure that your baby gets sufficient nutrients and calories to keep his energy levels high and fulfil the daily requirement of minerals in the body. As babies are continuously growing, it is vital to ensure that there is no shortage of good food and that the same is fed to them on a timely basis. The ideal calorie intake for infants is between 430 and 844 calories per day, depending on the age, size, and gender of the baby.
In the initial six months of the baby's birth, breast milk and formula milk are the only sources of nutrition for a baby. Solid foods can be introduced there-after in the form of purees and mashed mixtures.
Following are the high-calorie foods for infants which are healthy and bundled with necessary nutrients as well.
1. Milk Yoghurt
A healthy add-on to mother's milk, yoghurt can be given to the baby after six months of age. Typically, 100 grams of yoghurt mixed with fruit and multigrain cereal contains about 100 calories. Do not go for fat-free yoghurt as it has fewer calories.
2. Protein-Rich Lentils
Boiled lentils are high in protein and calories. They can be mixed with mashed rice and ghee and fed to the baby. Easy to digest, lentils are nutritious and filling.
3. Egg Yolk
Egg, which is another calorie-rich baby food, is packed with protein and can be cooked and added to vegetable puree or rice. Egg yolk not only nourishes the baby with essential minerals, but it also helps the baby to gain weight.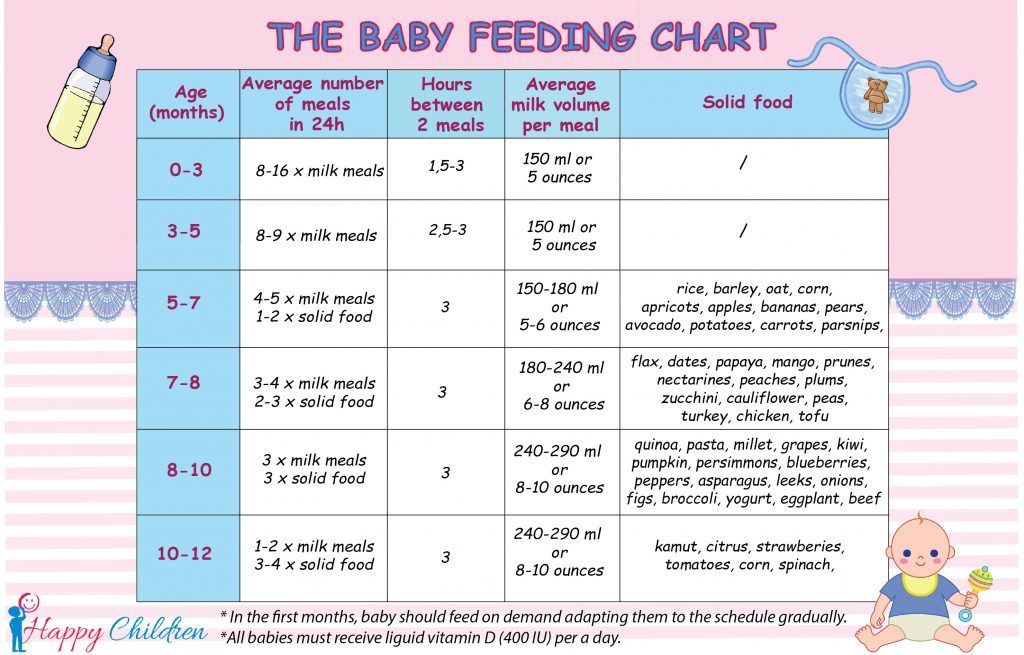 However, feeding egg yolk to a baby should be avoided during the first eight months of his life. Once the baby turns 8 months of age, egg yolk can be given three to four times a week to the baby.
4. Avocado
Avocado is rich in good fats and minerals like potassium, folate, and Vitamins E, B, C  and K. It is good for the baby's health and can be given in mashed or pureed form or mixed with formula milk to form a paste. Avocado can also be combined with other fruits such as banana and fed to the baby. About one-eighth cup of avocado can provide up to 46 calories.
5. Bananas
A banana is a heavenly fruit for various reasons. It tastes great and is an excellent source of calcium and carbs (carbohydrates). It is a storehouse of energy and is especially useful for the baby. Bananas can be added to porridge or cereals or can be mashed and given directly to the baby. Making a banana milkshake with formulated milk is also a tasty option.
6. Creamy Peanut Butter
Peanut butter is another item which contains a lot of protein that can help energise the baby and help him gain weight.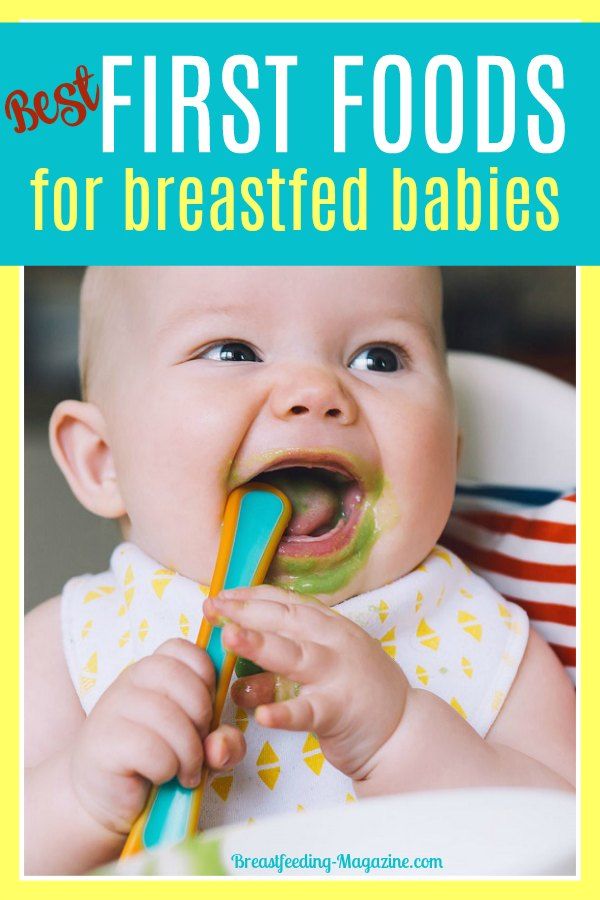 Peanut butter can be used as a spread on toasts and crackers or can be used as a dip for snacks and given to the baby. This will add zing to bland food. Be sure to avoid chunky peanut butter as the peanut pieces can get stuck in the baby's throat and cause irritation. Note: Peanut allergy is common in babies and kids, so if you notice any signs of allergy in your baby after feeding him peanut butter, discontinue it and check with your baby's paediatrician immediately.
7. Crunchy Nuts
Nuts like cashews and almonds are rich in vitamin E, fats, proteins and carbs. Almonds and walnuts are known to improve memory power. Make sure that your baby's diet has nuts included in it. Nuts can be added to shakes or smoothies, can be mashed and given or can be chewed upon directly once the baby has teeth. You must ensure that your child is not allergic to any of the nuts before you include nuts in their daily diet. Also, avoid giving large pieces of nuts to the baby as they might cause difficulties in swallowing and digestion.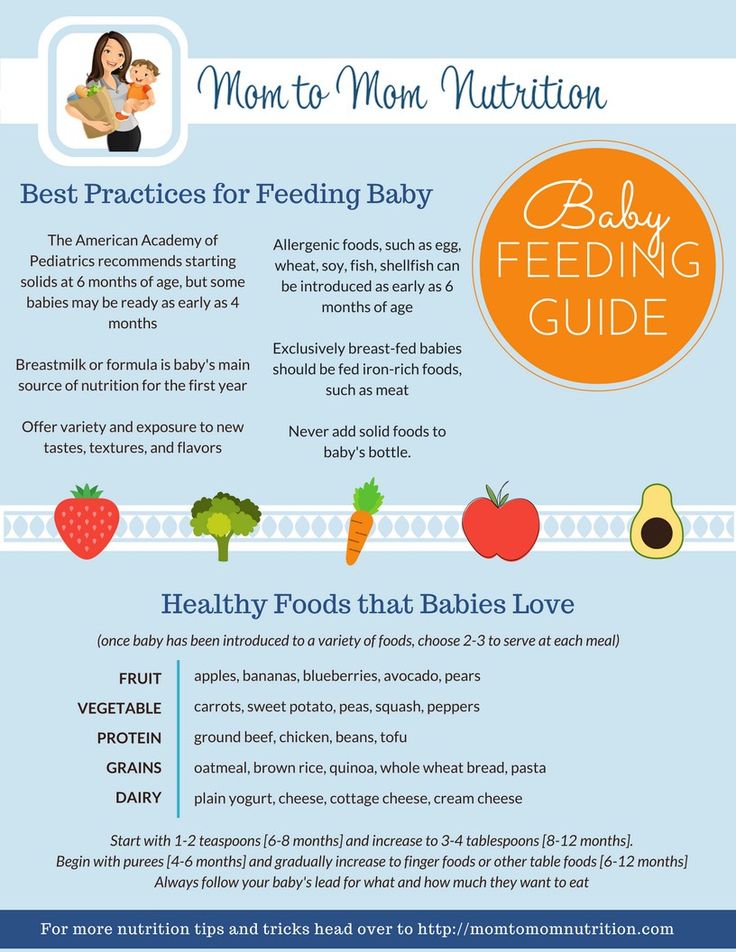 8. Fish and Meat
Fish contains essential Omega-3 fatty acids which are very crucial for the growth of the baby. Meat is also high on nutrition and contains proteins and fats in the right amounts. Fish and meat can be given to small children after they are cooked properly. Ensure that the meat and fish are bought from hygienic places, preferably of a trusted brand and is sealed.
9. Sweet Potatoes
Sweet potatoes also good food which helps babies gain weight. Sweet potato contains beta-carotene and sugar which help to increase the baby's weight. Sweet potato can be boiled, mashed and given to the baby directly or added to other fruits and vegetables. Sweet potato is compatible with soup and milk and makes a tasty and healthy combination with the two.
10. Wheat Germ Wonder
Wheat germ is an extraction from the wheat kernel which is extremely nutritious and a good source of calories for little ones. Wheat germ can be a part of any baby food which is prepared for the child.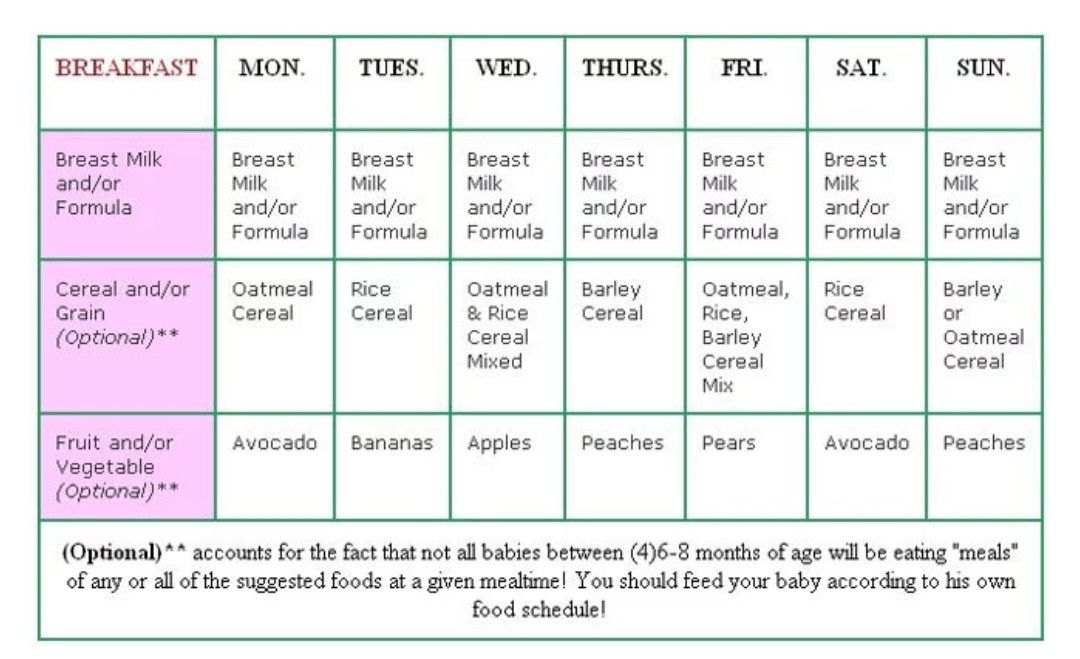 It can be added to regular dishes, purees or cereals and made a part of the baby's daily diet plan.
11. Evergreen Vegetables and Fruits
Perhaps the most basic yet effective food groups for the baby are fruits and vegetables. Vegetables and fruits are mandatory food items that should a part of a baby's diet plan. They are storehouses of nutrients and minerals which supply the baby with life essentials. Vegetables like gourd, spinach, carrot and beetroot can be mashed or made into a puree to be fed to the baby. Once the baby can chew food, fruits and vegetables can be used as topping on bread and given to the child.
A baby's diet needs to be carefully planned in consultation with the doctor and a nutritionist. As the baby grows, the food composition also needs to change to match and fulfil the nutritional requirements of the growing child. It is essential to seek the advice of healthcare professionals before giving new food items to the baby. Observing the impact of various food items on them will help you understand what's good for your baby and what's not.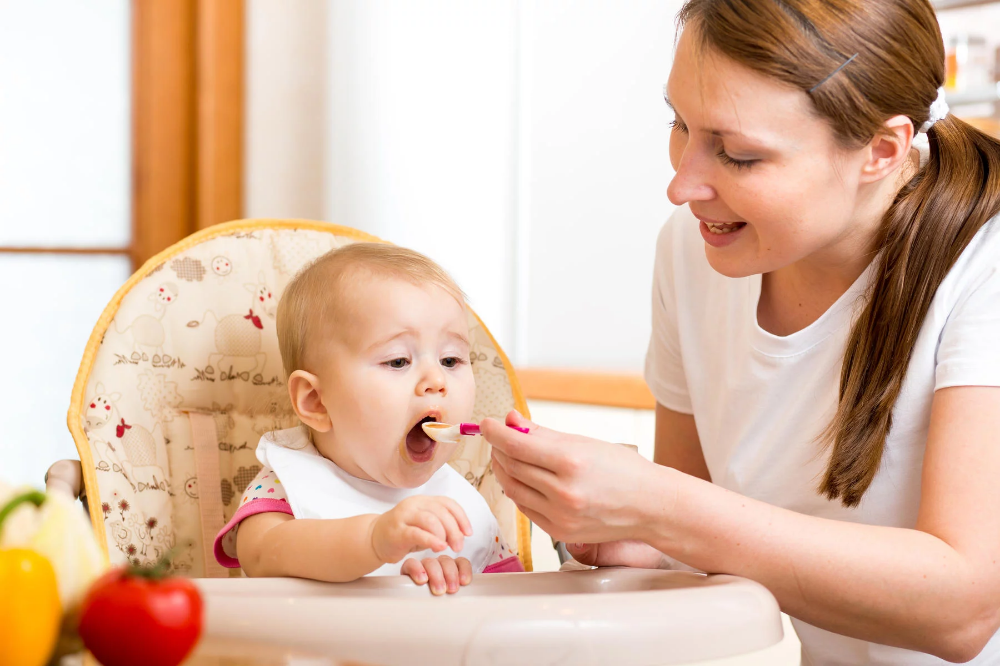 Calories are an important part of a baby's diet which needs to be balanced out according to their age, weight and size. Efforts should be made to avoid giving extra calories to the child.
Also Read: Baby Not Gaining Weight – Reasons & Remedies
Serenity Kids, Baby Food, 6+ Months, 100% Grass-Fed Beef p. Vitamins and minerals
Serenity Kids, Baby Food, 6+ Months, 100% Grass-Fed Beef with Organic Kale and Sweet Potato, 3.5 oz (99 g)
* Best before: ? October 14 2022 Best before date The duration of the expiration date or "best used before the indicated date" depends on the type of product and brand. Perishable foods (such as flaxseed oil or some probiotics) usually have a shorter shelf life. Even though… Read more
387 r
Article SRN-00031
Organizer protein 83 21.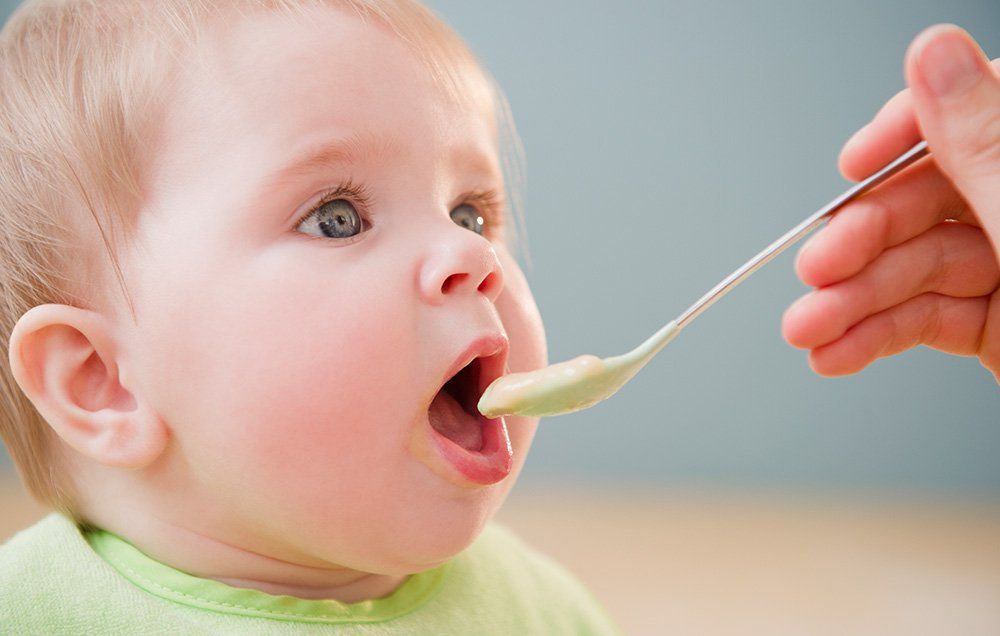 8
Ask a question Find Reviews Buyer Protection
* Best before date: ? October 14 2022
Expiration date
The duration of the expiration date or "best used before the stated date" depends on the product type and brand.
Perishable foods (such as flaxseed oil or some probiotics) usually have a shorter shelf life. Although our warehouse is fully air conditioned, the most perishable goods are stored in a refrigerator (freezer or cold room) to maintain maximum freshness.
The receiving department of the company makes every effort to ensure that the expiration dates for all incoming products are correct and enter them into the system. However, discrepancies are sometimes possible. As stated, iHerb's exceptionally fast product turnover ensures that our inventory is among the freshest in the industry.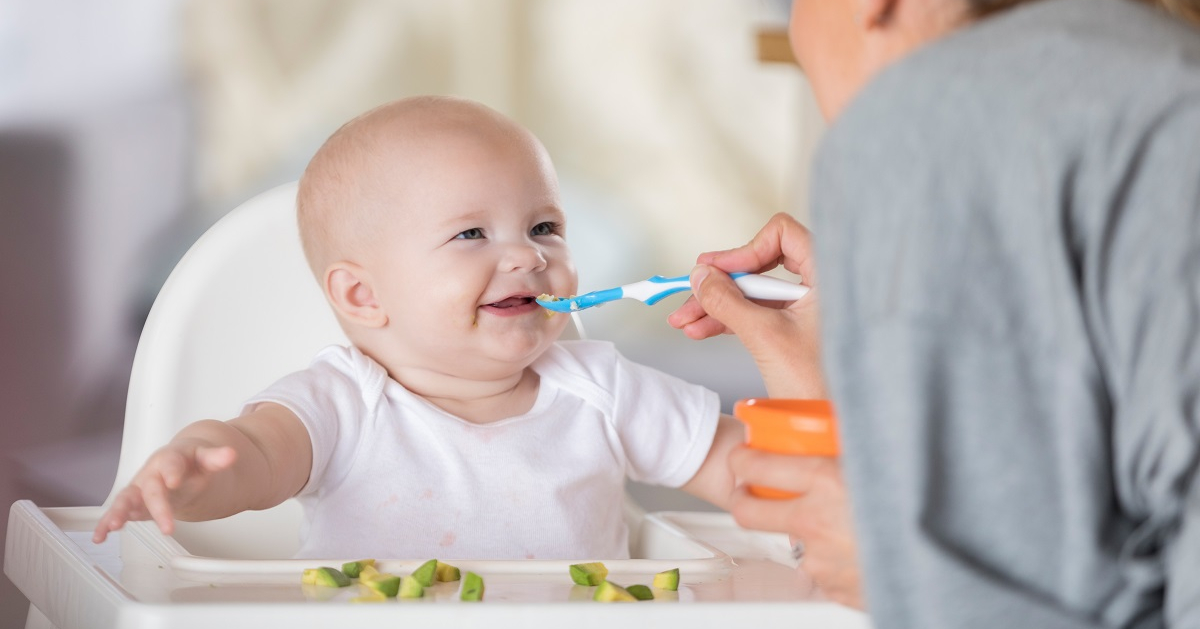 * Available from: Jul 16 2021
* Shipping weight: ?
0.14 kg
Switch to Imperial Units
Shipping Weight
Shipping weight includes item, protective material and packing box. In addition, the weight of the shipment can be adjusted according to the overall weight (length, width and height) of the box. It is important to note that some types of products (eg glass containers, liquids, fragile goods, refrigerated or shipped with ice) often require more protective packaging material. As such, these items will carry a higher shipping weight than items that do not require careful packaging.
* Item Code: SRN-00031
* UPC Code: 868767000318
* Pack Quantity: 3.5 oz
* Dimensions:
17 x 6.4 x 1.8 cm ,
0.11 kg
Switch to Imperial Units
* Made with Organic Kale and Kale Sweet Potato
* Contains 5g Protein
* USDA Tested & Approved
* Serenity Kids® Makes Baby Food for Conscious Families
* Certified Organic by Oregon Tilth
* Packaging BPA Free
Grass-Fed Beef
We use 100% grass-fed bovine meat from American family farms, free of hormones, antibiotics, or GMO feed.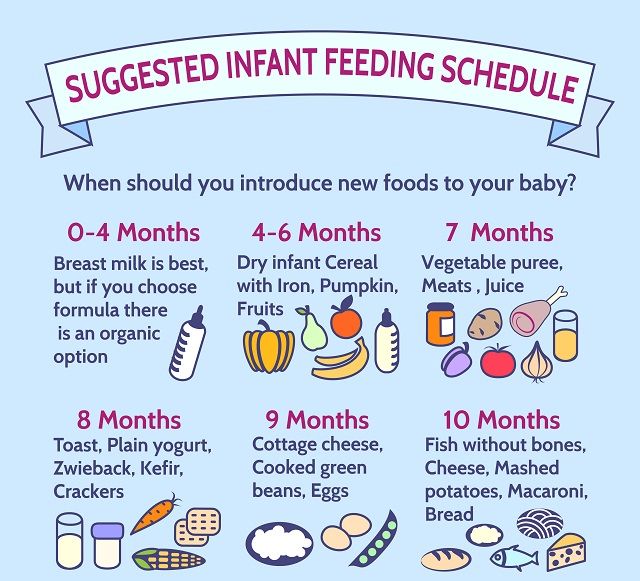 4 Simple Ingredients
* Organic Kale
* Organic Sweet Potato
* Grass-Fed Beef
* Water
Nutritional Information
Serving Size: 1 packet (99 g)
Servings per Container: 1
Calories 80
Total Fat 5g 15%
Saturated Fat 1g
Trans Fat 0g
Cholesterol 13mg
Sodium 30mg
Total Carbohydrates 11g 11%
Dietary Fiber 2g
Total Sugar 3g Protein
Added
g 28%
Vitamin D 0 µg 0%
Calcium 35 mg 6%
Iron 1 mg 6%
Potassium 220 mg 30%
Ask a question
Ensuring sustainable beef production for baby food
UDC 631.95: 637.5
DOI 10.33943/MMS.2021.67.10.004
Environmental safety for the production of beef
Bug N.N. 1, 2 , doctor of agricultural sciences Sciences
GOLOVKO E.N. 1 Doctor of Biological Sciences
SINELSCHIKOVA I.A. 1 , Ph.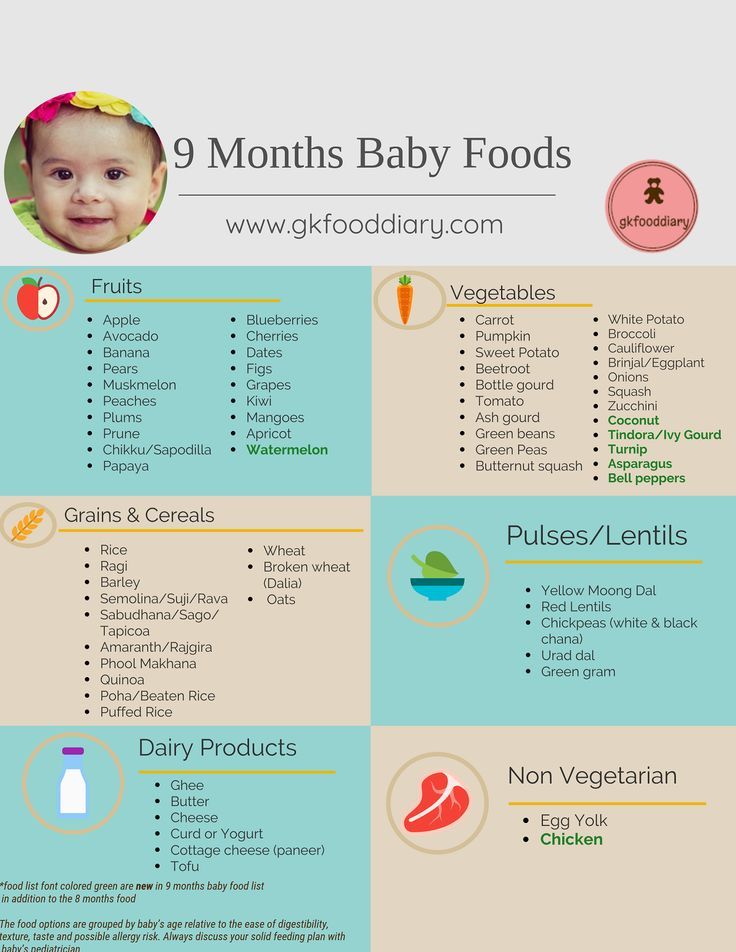 D. Sciences
Lisovitskaya E.P. 1 , candidate of technical sciences
ZABASHTA A.V. 2
1 Federal State Budgetary Scientific Institution "Krasnodar Scientific Center of Zootechnia and Veterinary Media"
2 Federal State Budgetary Educational Institution of Higher Education " . Trubilina
The fattening system for meat bulls in the surveyed areas made it possible to obtain raw meat suitable for baby food. Fattening livestock on foothill pastures with moderate use of concentrated feed (no more than 4.0 kg per head per day) is optimal. Systems of grazing and free-range moderately intensive fattening of meat-producing cattle on walking grounds make it possible to obtain meat raw materials that meet the requirements for baby food products. Castration of animals had a much greater impact on meat quality than breed. The weight of the chilled carcass in non-castrated bulls was higher - 205.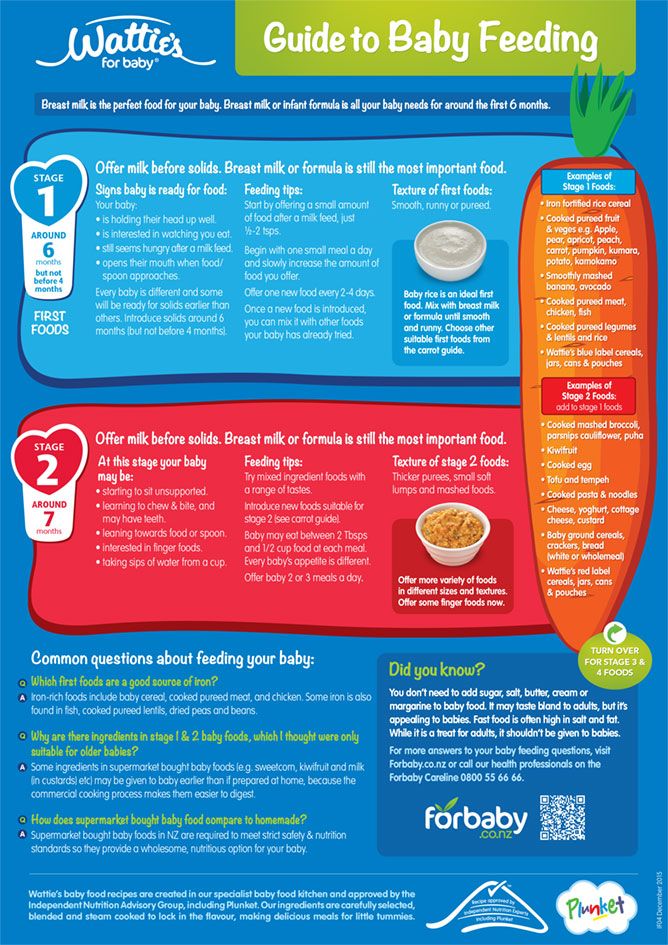 2±3.8 kg versus 196.7±3.4 kg in castrated bulls. More fatty beef was obtained from castrated bulls by 32.2%. More fat was found in the muscle tissue of the carcasses of castrated animals - 8.84%, and less in non-castrated animals - 5.65%. In the production of beef for baby food, it is desirable to use uncastrated bulls .
Keywords: environmental safety, raw material zone, beef production, baby food.
REFERENCES
Afanas'eva, E. Methodological principles for assessing meat productivity and quality of cattle meat / E.S. Afanasiev, G.P. Legoshin, O.N. Mogilenets and others // Dairy and meat cattle breeding. - 2012. - No. 7. - S. 6-8. 2. GOST 31798-2012 "Beef and veal for the production of baby food". - M. : Standartinform, 2014. - 12 p. 3. GOST 32855-2014 "Requirements for growing and fattening young cattle for meat for the production of baby food. Typical technological process". - M. : Standartinform, 2014. - 10 p. 4. GN 1.2.3111-13 "Hygienic standards for the content of pesticides in environmental objects (list)" (as amended on August 27, 2015), introduced by the Decree of the Chief State Sanitary Doctor of the Russian Federation of August 27, 2015 No. 40. - 146 p. 5. Zabashta, N.N. Ecological aspects of the production of meat for the manufacture of children's and functional foods / N.N. Zabashta, E.N. Golovko, I.N. Tuzov // Proceedings of KubGAU. - 2012. - Vol. 1. - No. 39. - C. 94-99. 6. Lisovitskaya, E.P. Ecologically safe meat raw materials / E.P. Lisovitskaya, N.N. Zabashta, N.Yu. Sarbatova // Innovations in the food industry and service: electr. Sat. mater. III Intern. scientific-practical. conf., dedicated 100th Anniversary of FSBEI HE "Kuban State Technological University". - 2018. - S. 367-369. 7. Toygildin, A.L. Productivity of links and accumulation of biogenic resources of soil fertility in biologized crop rotations of the Volga forest-steppe / A.L. Toygildin, V.I. Morozov, M.I. Podsevalov, et al.