Fishing baby shower food ideas
How to Plan a Fishing Themed Baby Shower Food Part 2
If you are planning a fishing themed baby shower, what better protein than some recently caught pan fish?  The baby shower food for this event included some of Dave's fried fish, Will's fried lake trout, and some pulled pork.
Pork Butt Tips
Will typically smokes a pork butt for pulled pork, but I didn't want him to mess with a smoker all day.  After all, he is the daddy to be.  I chose to use Tyler Florence's oven roasted pulled pork and southern barbecue sauce recipe.  
I changed his recipe up a little and used smoked paprika and smoked sea salt instead of regular paprika and sea salt.  Instead of regular brown sugar, use the dark.  (The crackling on this pork is delicious!)
The rub is simply, 3 Tablespoons smoked paprika, 1 Tablespoon garlic powder, 1 Tablespoon dark brown sugar, 1 Tablespoon dry mustard, and 3 Tablespoons coarse smoked sea salt. Mix well.
After making the rub, Dave rubbed it all over the pork butt.
Next, we placed it in a pan, and covered it with plastic wrap.  Then, it went in the fridge overnight.
Trending
25 Halloween Ideas You'll Love
Early the next morning, I retrieved the seasoned pork from the fridge and allowed it to rest for an hour.   Then, I place it on a rack in a roasting pan.  Although Tyler doesn't say to, I added 2 cups of water to the roasting pan and drizzled a little liquid smoke into the water.  
This pork butt is just shy of 10 pounds.  I figured it would take about 9 hours to roast.
 Tyler's recipe says to roast the pork at 300°, but Will told me to lower the temperature to 275° after it had been in the oven a couple of hours.  He also told me to spritz the pork butt with a mixture of apple cider vinegar and water every hour to keep it moist.  This boy has been smoking meat for several years and is quite good at it…  I used his advice.
Tyler says to use an instant read thermometer to reach 170° in the thickest part of the pork.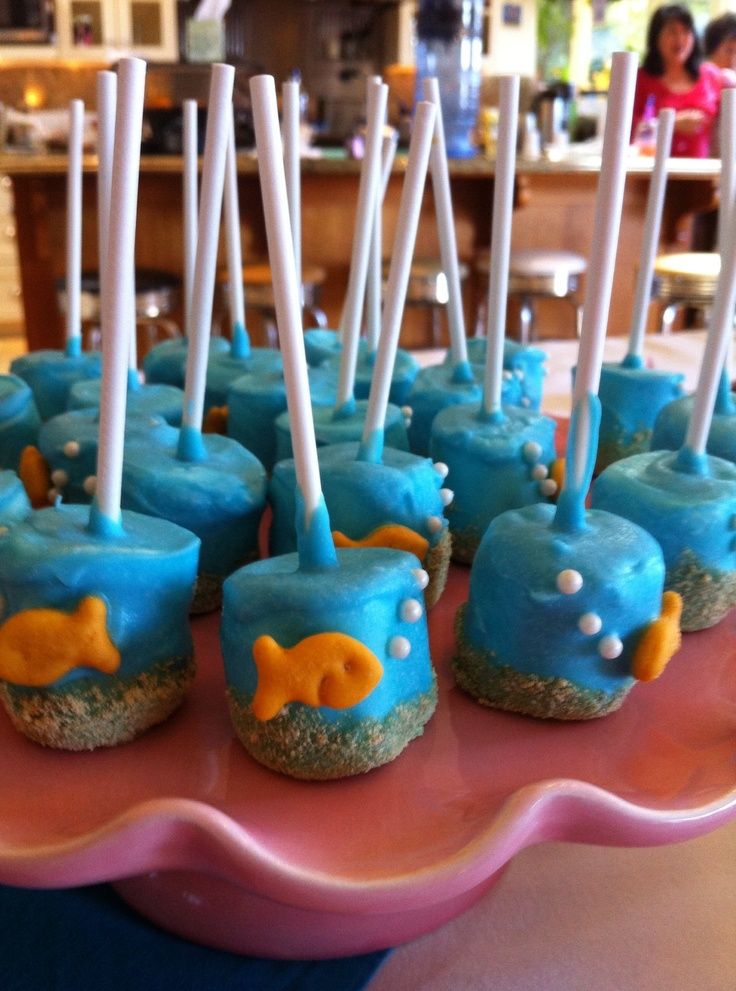 Will told me to leave it in until it reaches almost 200°.  He said the thermometer should easily slide into the meat just like soft butter.  We took it out at 195°.
(We are an Amazon affiliate and may receive a small percentage of any sales through the links in this post at no cost to you.  Thanks for supporting this website!)
Well, I did and by the time he arrived, the thermometer went into the meat just like soft butter.  We took it out of the oven, tented it with foil, and allowed it to rest for about twenty minutes.  Then, he pulled the pork with meat claw shredders.  The shredders make pulling the meat so much faster than two forks.
My oldest son, Jon-Michael, made Tyler's southern barbecue sauce using the pan scrapings.  Oh, my goodness!  Delish!  In addition, we offered Sweet Baby Ray's Barbecue Sauce.
This pulled pork is moist and delicious.  We will definitely use this method again!
The Perfect Punch for a Fishing Themed
Baby Shower
Lake Water Punch
(We are an Amazon affiliate any may receive a small percentage of any sales through the links in this post at no cost to you.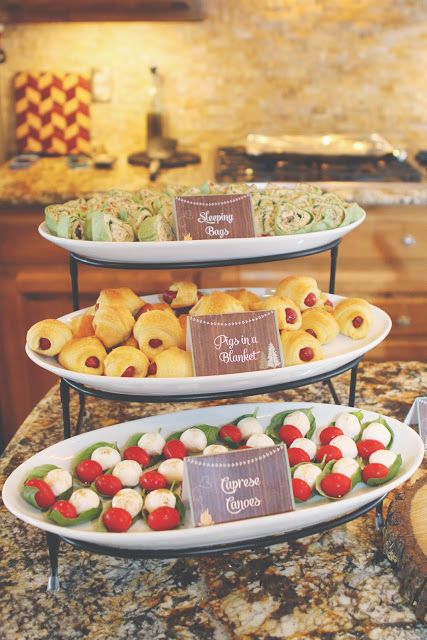 Thanks for supporting this website!)
Before your party, order some old-fashioned bobbers to float on the punch.  Display the punch in a punch dispenser.  It makes a striking focal point.
Lake Water Punch
1-gallon blue Hawaiian Punch, chilled
2-liter bottle 7-Up, chilled
 12- ounce can frozen Lemonade
Garnish – Red Mini Swedish fish
Chill the Hawaiian Punch and the 7-Up.  Just before serving, thoroughly mix the frozen lemonade with some of the Hawaiian Punch.  Then, pour into the beverage dispenser.
Next, pour the remaining Hawaiian Punch into the dispenser.  Then, add the chilled 2-liter of 7-Up.
This punch dispenser holds 2.5 gallons. 
The punch was a hit, and it was virtually gone by the end of the party.
Tackle Box Charcuterie
My daughter, Danielle, brought the tackle box charcuterie!  Is this cute or what?  Loaded with dried fruit, nuts, berries, vegetables, cheese, and fish crackers, it makes an awesome display, too.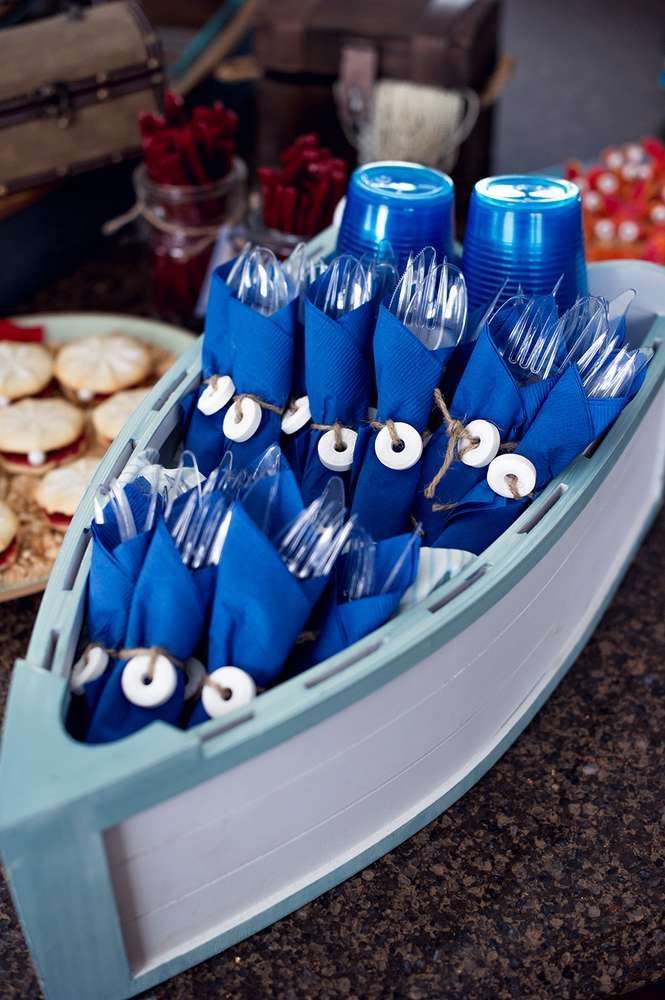 Tackle Box Charcuterie
The tackle box is a gift for the new baby, too.  
Vegetable Bobbers
Vegetable fishing Bobber
Earlier in the day, I created vegetable bobbers.  I think the idea for these came from Taste of Home magazine.  Then, just add them to the vegetable trays.
You'll need whole carrots, round cherry tomatoes, and English cucumbers.  I tried the mini cucumbers, and they seem too small.  They just didn't look right.  Although it is easier to cut them, the mini carrots are not long enough.
After cutting the carrots into 1/4 – inch sticks, I found that the carrots were a little misshapen.  A potato peeler will easily shave off the edges to improve the shape.  The whole carrots were a little woodier in the middle than the mini carrots.  Also, it is easier to insert the carrot stick into the vegetables if you cut one end into an angle.  Cut off the angle after it's in place.
You'll need to use a thin bladed knife to make a hole in the center of the cucumber slice and the cherry tomato.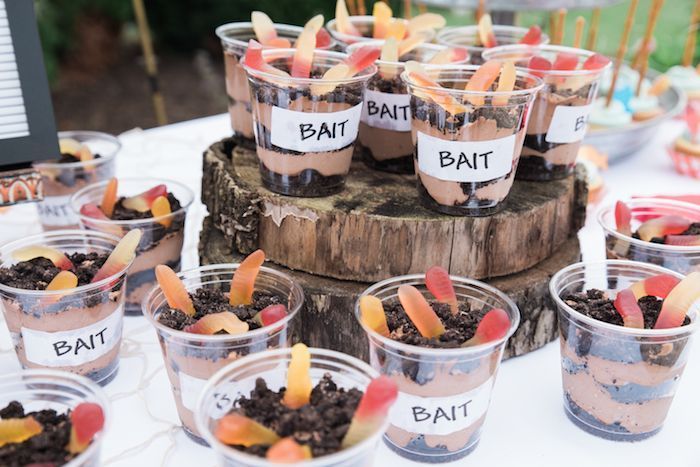 I found that it is easier to make an opening through the middle of the cherry tomato before cutting them in half.
 As an option, you can use celery in place of carrots, radishes rather than tomatoes, and zucchini or yellow squash instead of cucumber.
The Cole Slaw
Make the Cole slaw at least 2 hours in advance and chill in the fridge until serving.
You'll need:
Cole slaw mix
Marzetti Cole Slaw Dressing 
Vidalia or Red onion
Wanting to make this quick and easy, we picked up a package of Cole slaw mix from Sam's Club and a Marzetti Cole slaw dressing.  Just follow the directions on the bottle of Cole slaw dressing.  We diced a Vidalia onion to add to the mix.  You can use a red onion instead.
French Potato Salad
I love this potato salad!  You don't have to worry about mayonnaise spoiling.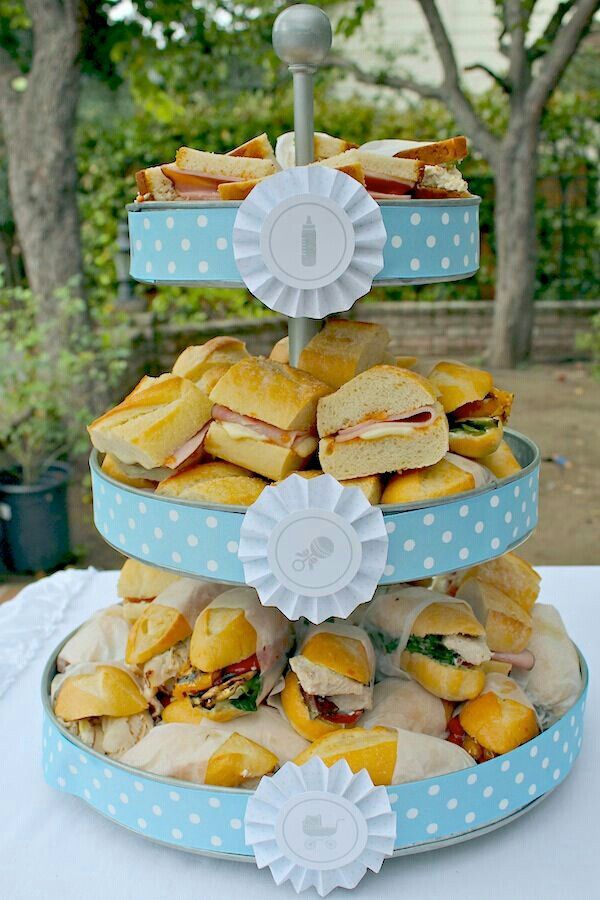 The potato salad is served warm or at room temperature.  It is really quite tasty.
French Potato Salad Ingredients
2 pounds baby potatoes
2 Tablespoons Chardonnay
2 Tablespoons Chicken broth
3 Tablespoons Rice wine vinegar
1/2 teaspoon Dijon mustard
2 teaspoons Kosher salt – divided
3/4 teaspoon black pepper – divided
1/2 cup + 2 Tablespoons Extra Virgin Olive oil
1/4 cup thinly sliced green onions
2 Tablespoons minced flat-leaf-parsley
2 Tablespoons julienned fresh basil leaves
French Potato Salad Directions
Place the potatoes in salted water.  Heat the water to boiling, cover with a lid, and turn down to simmer for 15 minutes or until cooked through.  A knife should easily pierce through the potatoes.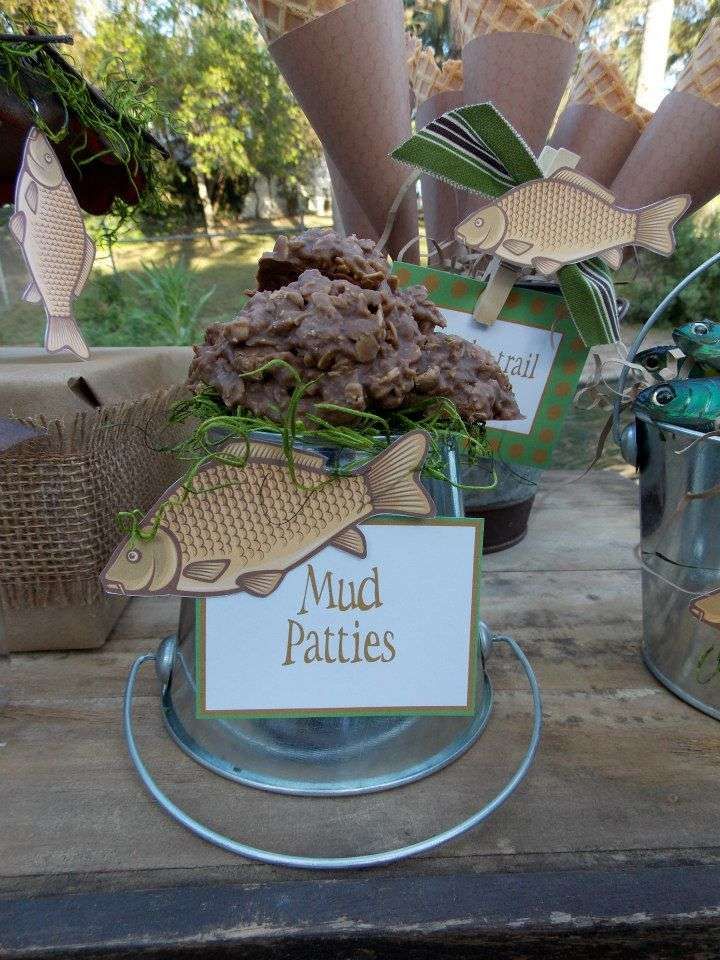 Cut the potatoes in half and place in a medium bowl.  Pour the wine and chicken stock over the potatoes and toss lightly.
Combine the vinegar, mustard, 1/2 teaspoon salt, and 1/4 teaspoon pepper.  Slowly, whisk the olive oil into the mixture to make an emulsion.  Add to the potatoes.  Toss in the green onions, parsley, basil, 1-1/2 teaspoons salt, and 1/2 teaspoon black pepper.
Serve the potato salad warm or at room temperature.
Baby Shower Food – Munchies
Aside from the tackle box charcuterie, you can see in the picture above that we served Pepperidge Farm Goldfish in a fishbowl.  We also had chips with a Cheddar and Poblano Dip.  
Baby Shower Food – Desserts
Abby's mother, Cyndi, brought a delicious lemon Bundt cake.  (She gave me the recipe!  I'll be sharing it later.)  She also brought chocolate chip cookies.  I made oatmeal fudge bars.  ◄ You can find the recipe here.
Oatmeal Fudge Bars
Yes, come join 43 k + followers on our Pinterest Boards, where we pin our favorite creative ideas and share ours!
Follow me on Instagram, Pinterest, Bloglovin', and Facebook so you won't miss anything!  I would love for you to share this post with your friends!  They need amazing ideas, too!  Pin it!  It only takes a second!  #babyshower #fishingthemebabyshower #fishingtheme #baby #babyshowerfood #lakewaterpunch #babyshowerpunch
MiloTree
Please follow and like us:
Like this:
Like Loading.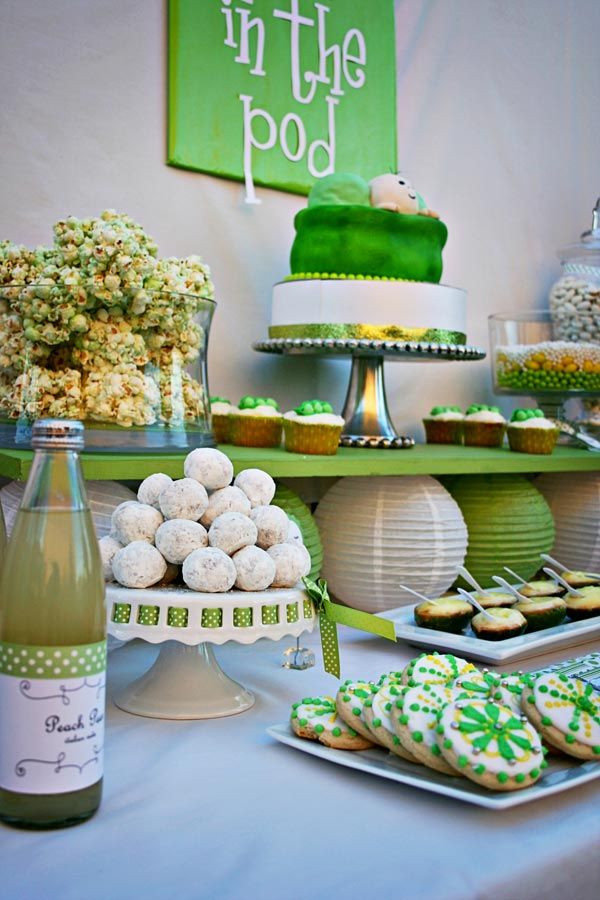 ..
Watercolor Fishing Baby Shower - Frog Prince Paperie
Planning this fishing baby shower was a true privilege. It was so wonderful helping give a warm welcome my sweet little nephew, Graham. The shower I threw my brother and his wife was a labor of love, and tailored just for them and the things they love–mainly fishing. Fishing for them is a big family activity, so hosting a fishing baby shower for them was a no-brainer.
About the time I started planning this event, I was also learning to paint in watercolor. I took a little inspiration from my classes and painted all the graphics for the shower and tweaked them with a little graphic design on the computer.
This shower was a bit untraditional for me, as we did not have this event at home. We were at a restaurant with only an hour to set up and very limited space to work in…and the space was 3 hours from my house.
If you find yourself in a similar situation for party hosting, I highly recommend focusing your decorating efforts on two or three points that have a big impact.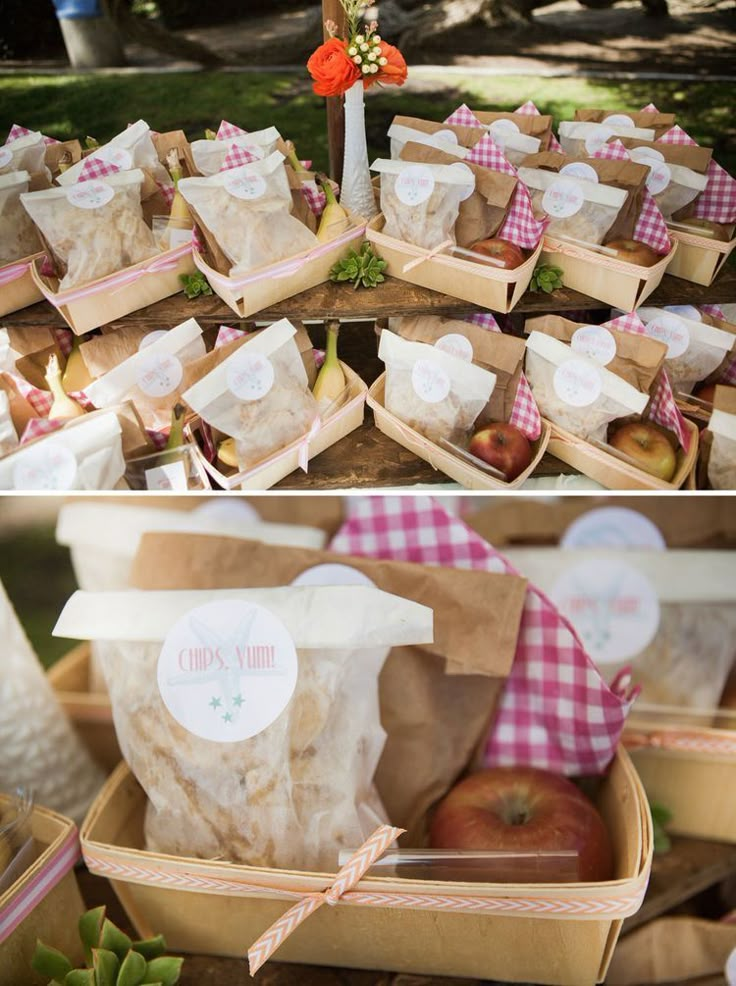 I had to bring everything with me in one car (plus my husband and kids), so I couldn't do a lot of extras.
For this fishing baby shower, I spent a fair amount of time handcrafting paper reed centerpieces and assembling a small dessert table. Backdrops were not do-able here, and I had to be prepared for whatever tables and arrangements the restaurant had on hand when I showed up…flexibility was something I had to have in spades that day!
There are a few affiliate links below to things I actually used at the party in this post. They cost you nothing but help me keep this site running.
I've had a LOT of emails requesting the purchase of the printables from this shower. It warms my heart every time I get one, too, because it's definitely one of my favorite parties I've ever done. Read on about the shower, and if you are interested, come back here to click the links and purchase the pieces.
PDFs available for instant purchase:
Fishing 4×6 signs (set of five)
Thank you tags (2inx3. 5in)
Fishing 11×17 print for guest book
Watercolor bass and trout fish cut outs (large and small)
Fishing watercolor "baby" pennant banner
Just so they are in one place, here is where you can go to get tutorials for all the handmade items you see in this post:
jute-wrapped vase here
rustic weathered wood frames
fishing party favor tutorial
Every little fish at this shower was hand painted–then hi-res scanned to make some pretty cute artwork for the party. With wooden slices as a base (buy here), I bought a few "real" looking grasses at the craft store and placed them in some rope-tied vases and accented with a fishy frame and a few bobbers (buy here). The fake grass was pricey, so I did supplement those with a project I'll show you in a moment.
The vase I used is easy to make, and you can find the tutorial for the jute-wrapped vase here (I do love to recycle party props!) The frames are equally easy to create; they cost about a dollar at Michael's, and I did some creative staining to make them the color I wanted.
You can find the instructions and a free fish printable to make these rustic weathered wood frames here.
Aged metal containers and boxes sprouted bouquets of paper reeds to supplement the faux grasses. All lined up down the table, they really created a wonderful atmosphere in the restaurant.
I made a small area for the party favors as well. The "Leatherbury's Fish Camp" sign is just some stained scrap wood I roughly nailed together and sloppily painted on the name. More of the reeds are arranged around the sign with a "thanks for coming" watercolor painting.
More hand painted water colors went into making the favor tags. For the favors, I used the fishing party favor tutorial here. Since there were so many childless couples at the shower, the airplane bottles of booze went over quite well. We also had containers of gummy worms available for those who didn't want bourbon to take home!
Sadly, I didn't get a better shot of the banner–it was one of my favorite pieces.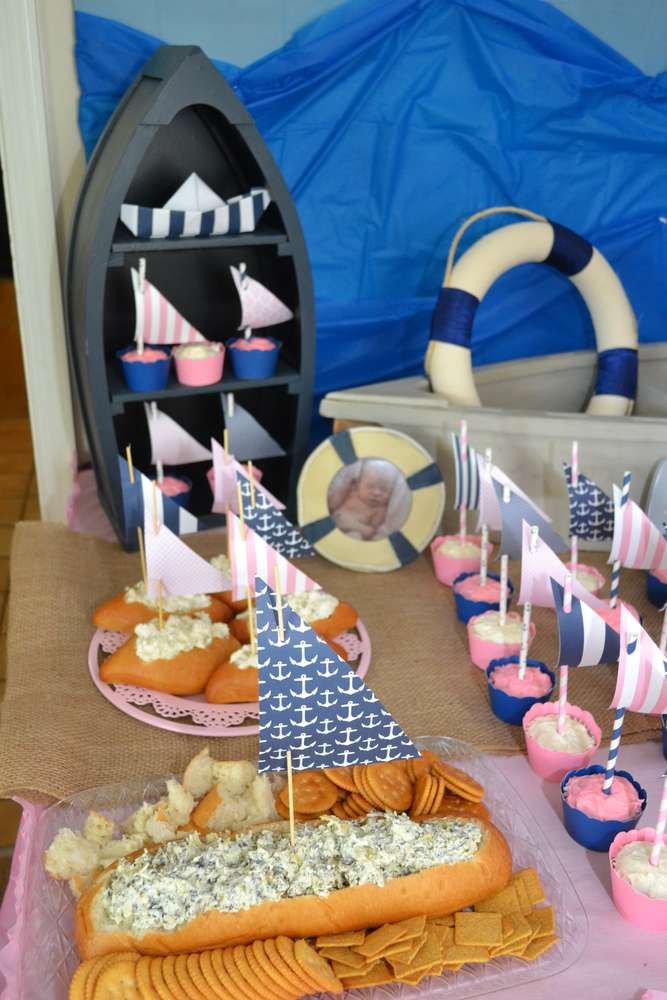 Really love how the watercolor art all worked with the pennants.
After I guilted my brother into letting me throw a shower, the first thing that was established by the happy couple was that there were to be absolutely NO BABY SHOWER GAMES. Especially since it was going to be co-ed.
I didn't mind so much; I'm not big on guessing the baby food-type games, either. We did want the guests to have a little involvement with the event other than eating and watching presents being opened. Everyone was asked to fill out a card for Baby G with some wishes for the future that we read out loud later in the party. There were a few jokers in attendance, so this ended up being poignant and well as entertaining!
The other bit of guest-involvement that I set up was a this guest sign in. I painted a few fish and asked everyone to sign their names or leave a note on the artwork as they came in. After the party, I put the glass back in the frame and all that love now hangs in baby boy's room.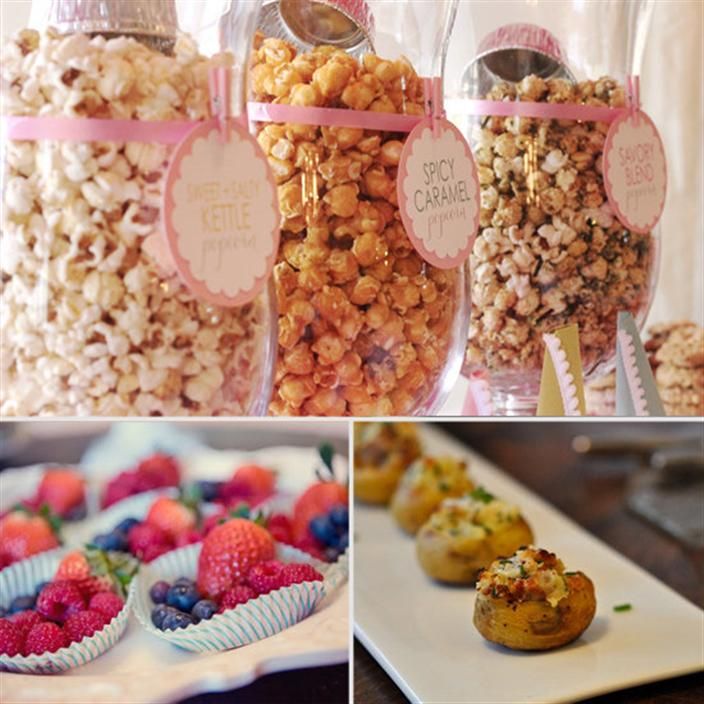 Which is conveniently decorated with lots of vintage fishing themed stuff.
Since we held the party in a restaurant (called Bluefin, ironically!) with not a lot of space, we had to keep the dessert table a little on the small side. Small also means you need to be more thoughtful about what goes into your set-up. So it made it a lot of fun for me making each and every item on the table something that melded perfectly with the fishing theme.
Swedish fish in a bowl? Yes! Turns out you can get Swedish Fish in bulk from Amazon (buy here). The bottom was lined with blue glass cobochons for effects, and I dropped a pair of serving tongs in the top for guests to fish out their fishies.
Special-made (by me) chocolate covered pretzels were decorated with graham cracker goldfish and white sprinkles to look like bubbles. It was a pretty easy food craft to make, and once they were set, I just slipped them into a long, thin cellophane bag (buy here) to keep them fresh for the party.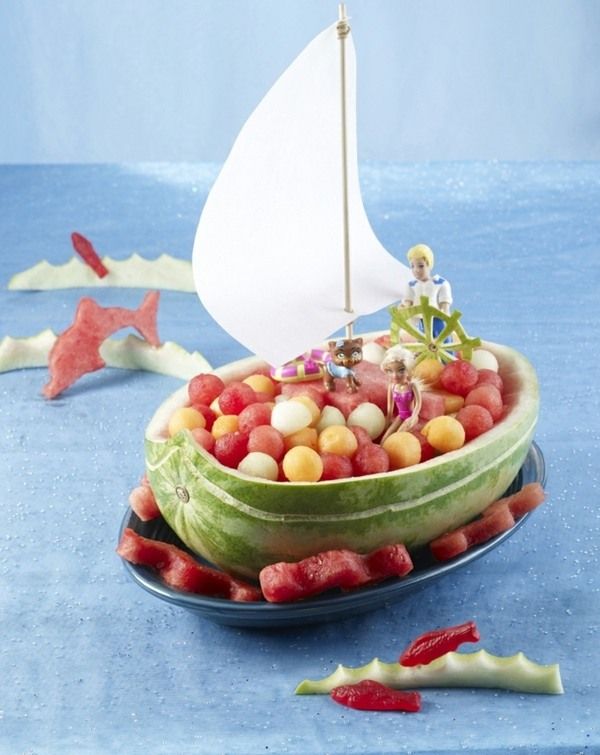 The big fishing lures I found at Hobby Lobby. They really looked great on the table!
My good friend Nikki from Tikkido.com hand painted these beautiful fish sugar cookies based on the art I made for the shower. I am so lucky she loves doing these things for me! Definitely pay her a visit to see what other fun stuff she has around her amazingly creative site.
Fancy fondant cakes are fantastic…but honestly, they are also very pricey. Those cake (and cookie) ladies certainly do earn every penny, but sometimes that is just not in the budget.
Which is when you use some creative cake toppings to get the look you are going for. Part of planning an event from a distance is dealing with a few miscalculations. My bakery usually makes their 9-inch cakes two layers tall, so I misjudged the height of my cake pieces for the single layer cake that arrived at the restaurant. No biggie–a few reeds and a darling little sign in the top of this grocery store cake still looked great! Next time, I will bring some heavier cutting hardware with me to styling event, though.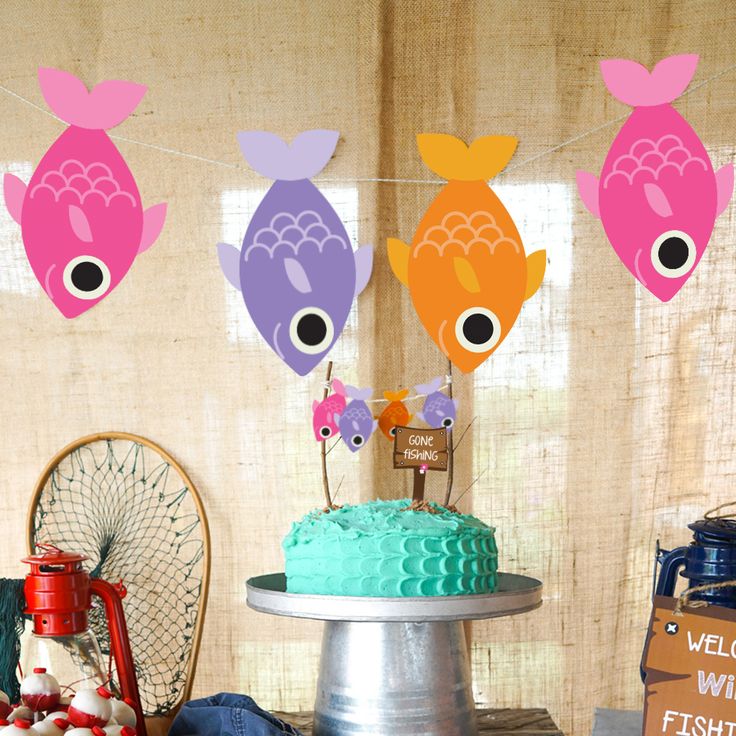 Of course, you cannot go fishing without a few worms. Gummy worms poked out of the top of these "minnow pails" I found at Hobby Lobby.
The hit of the sweet table were these salted caramel chocolate fish. I'm pretty terrible with all things melted and dipped, but I managed pretty well to make these with a fish mold (buy here) that I found on Amazon. Be sure to use really good quality chocolate when you make them!
My friend Kim from For the Love Cake Co. was kind enough to make some pretty fun cake pops shaped like fishing bobbers for us. The guests really loved them; they were actually baked cake balls that had a cupcake consistency the whole way through instead of the dense frosting type you usually see. Made it hard to only eat one!
And as an FYI–the fishing tackle box used to serve the cake pops was brand new and well washed out. Safety first! I used dried beans to line the trays and keep the bobbers upright.
How we handled the rest of the party–the really nice thing about having a restaurant baby shower? Someone else did the cooking.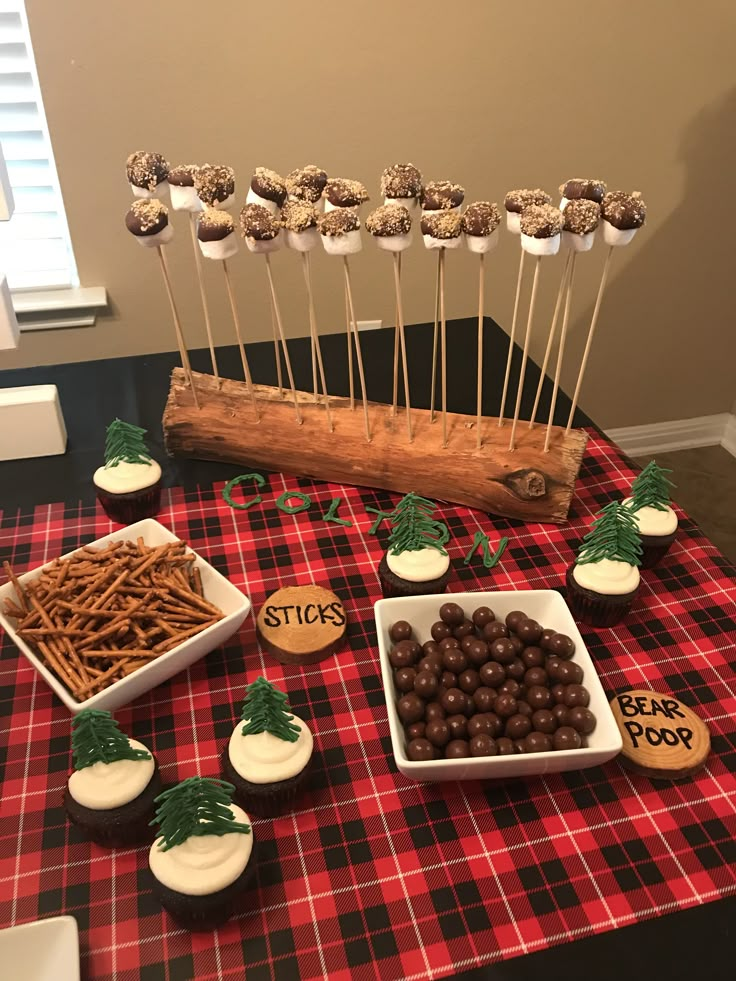 We ordered lots of appetizers, and provided soda/water/tea for our guests. Any who wanted to could buy their own cocktails and beer. In some ways, it was less work. In a lot of ways, much more control was given up than I was used to. Overall, our guests had a wonderful time and the mom and dad-to-be were thrilled with their party. Hoping that Auntie Paula can do this again soon. 🙂
UPDATE: Auntie Paula did indeed get to celebrate little Graham again! See his Lumberjack First Birthday and Blaze and the Monster Machines party posts!
Author Bio
Article Info
Popular Posts
Paula Biggs
Owner at Frog Prince Paperie
Paula Biggs is a professional party planner, DIY crafter, and owner of Frog Prince Paperie, where you can find hundreds of party and craft ideas. You can also buy birthday party supplies, printables and accessories from the Frog Prince Paperie Etsy shop.
Author:
Paula Biggs
Categories:
Mentions:
baby shower, baby shower ideas, fishing baby shower, fishing lures, fishing party favor, watercolor fish
Keywords:
fishing baby shower
Last Updated:
June 8, 2022
Fishing culinary masterpieces.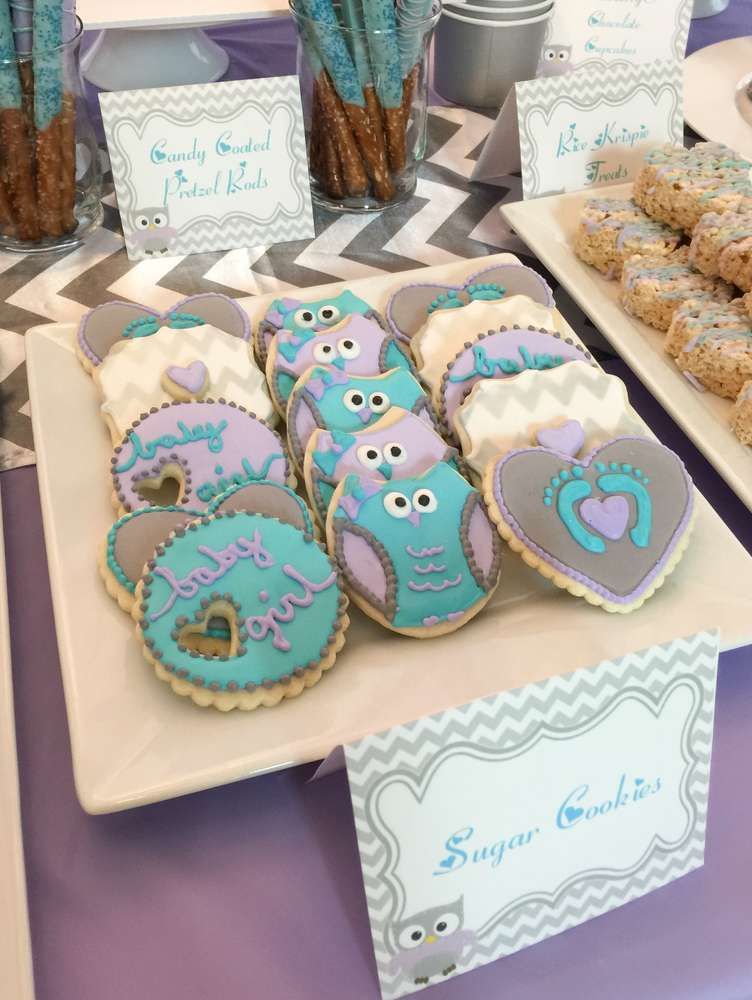 Recipes, photos - Hunting and fishing - December 26 - 43389959951
Any fishing consists not only of the fishing process itself. We all know this very well. If there were no night gatherings around the fire, overnight stays in tents and in the open air; if there were no fishing tales, communication with friends - nothing but fishing ... What would happen then? It's hard to even imagine. I want to touch on just one of these aspects of fishing, without which it is impossible to imagine it. In this article I will talk about the culinary masterpieces on fishing, which I personally tried and which my many hobby friends told me about.
This is fishing happiness - good weather, good catch, fish soup on the fire
What is the secret of fishing cooking?
Any food made at home in the kitchen is strikingly different from a dish prepared on a fishing trip - like heaven and earth. There are many reasons for this. Firstly, when fishing, we most often cook on an open fire, and this alone gives the dish a special taste.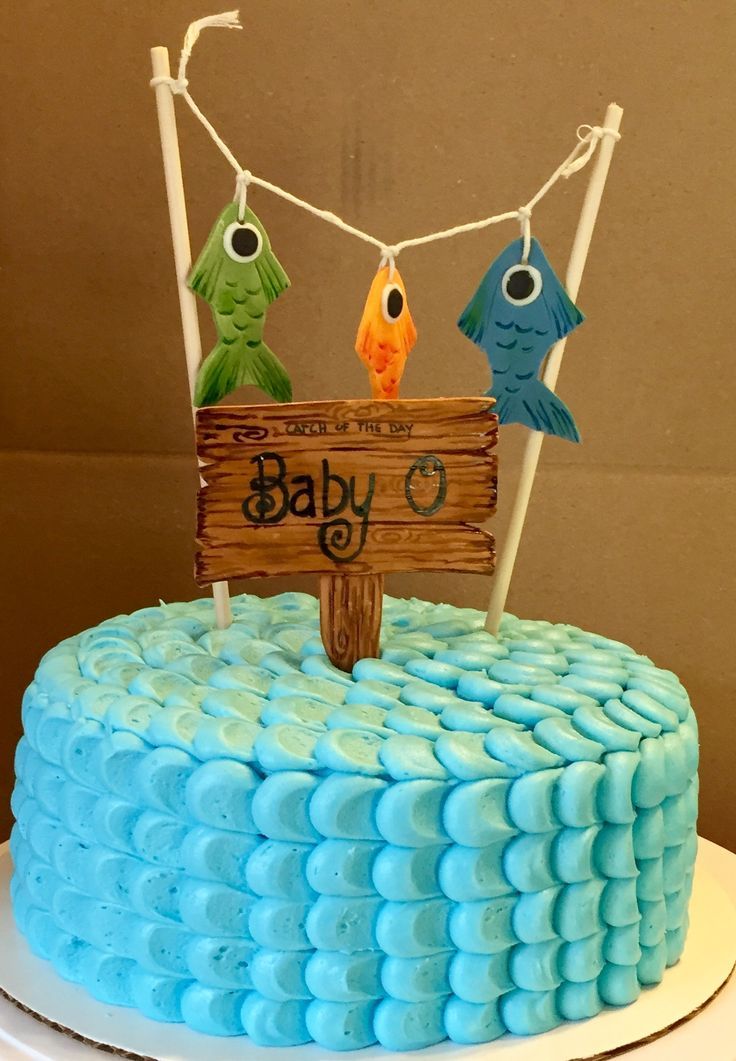 Secondly, it is on fishing that we have an incredibly fresh, freshly caught staple for preparing a fish dish. Thirdly, while fishing, we are in high spirits and a special state of mind. In this position, a person greatly exacerbates all the senses of perception, including taste and smell.
This means that every, even the most ordinary dish on a fishing trip seems special. You can talk about other reasons, but it's not so important. Have you paid attention to how children eat on picnics? If at home they can be capricious and picky about food, then in nature they will eat everything that they usually refuse.
Field-smoked pink salmon -
Time to move on to practice. If you intend to cook while fishing, then things such as a bowler hat and a roll of food foil are a must have. Salt, pepper, bay leaf, onion, garlic, herbs, potatoes - this is something without which it is difficult to imagine a minimum set of products. For most anglers, they are always in a backpack or car trunk.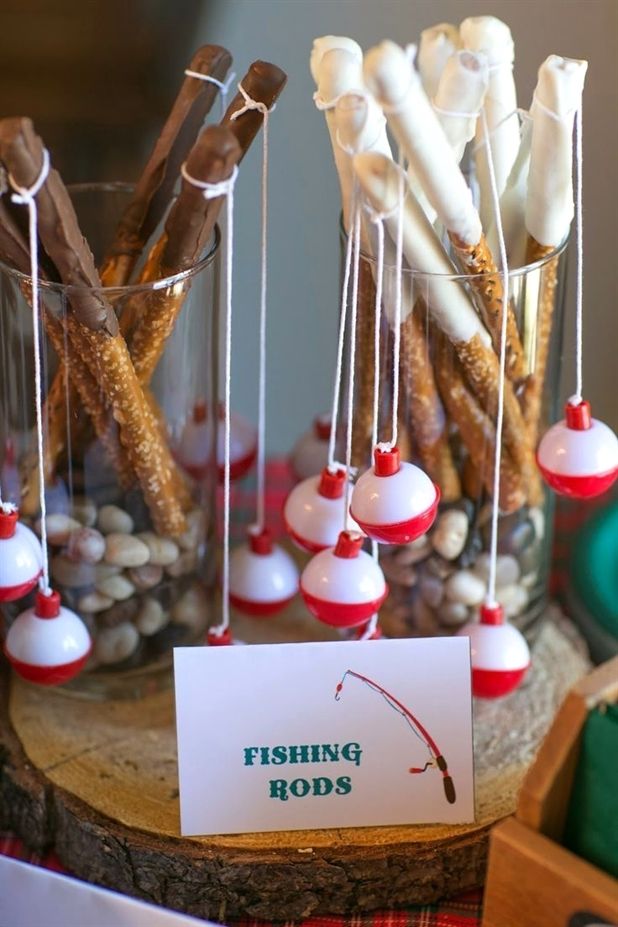 Freshly caught smelt fried in a frying pan
Offal fish soup
Once upon a time, when I just became interested in salmon fishing and spent several days in a row on the Titovka River in the Murmansk Region, an old fisherman taught me a very simple way to increase my energy. In those distant Soviet times, we often used a liter tin can to make a kettle, in which we made holes with a knife. A piece of wire was threaded through them like a pen. Such a home-made pot was very light, water boiled quickly in it, and it was not a pity to give it or leave it on the fire for those who might need it. One chopped potato, a small onion, offal (milk, liver and heart) of a 2-3-kilogram male of the caught salmon lay in this impromptu pot. All this was poured with water and brought to a boil, salted to taste. After 10 minutes, pepper and bay leaf were added. Readiness was determined by potatoes. At the very end, greens were added. This surprisingly simple dish, which I called "offal fish soup", turned out to be incredibly tasty and nutritious.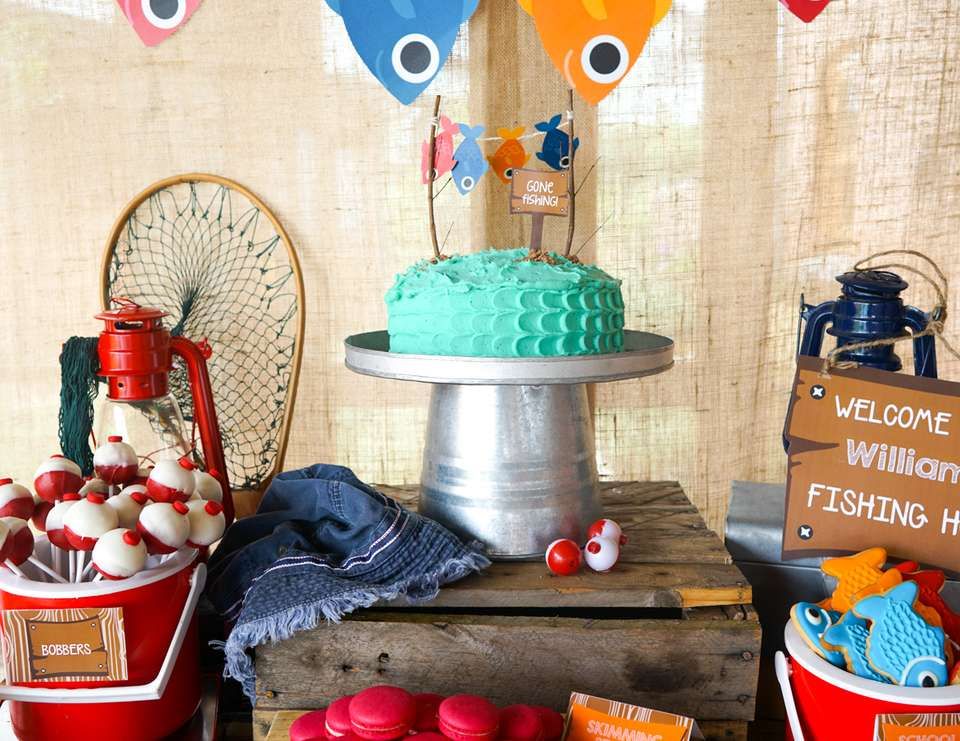 I can say that modern energy drinks can not be compared with the strength and endurance that gave that ear. I have experienced it myself more than a dozen times and highly recommend it to you!
Salmon fish soup
Fish baked in foil
The following recipe is very simple and popular among anglers, but let me remind you of it. An ordinary food foil is taken (2-3 layers for strength), a gutted and spread fish carcass along the spine is laid on it. Any river fish will do. We prepared this dish both from whitefish, grayling, brown trout, salmon, and from pike and perch. Then the flattened carcass is salted, peppered, sprinkled with chopped onions and herbs. Next, a wonderful dish, from which saliva already flows in this form and which you want to eat raw, is wrapped in the same foil. Wrap it up so that in any position the juice does not flow out of the package during cooking. This precious bundle is placed on the coals of a burnt-out fire, after 10–15 minutes it is turned over and allowed to reach readiness for another 10–15 minutes.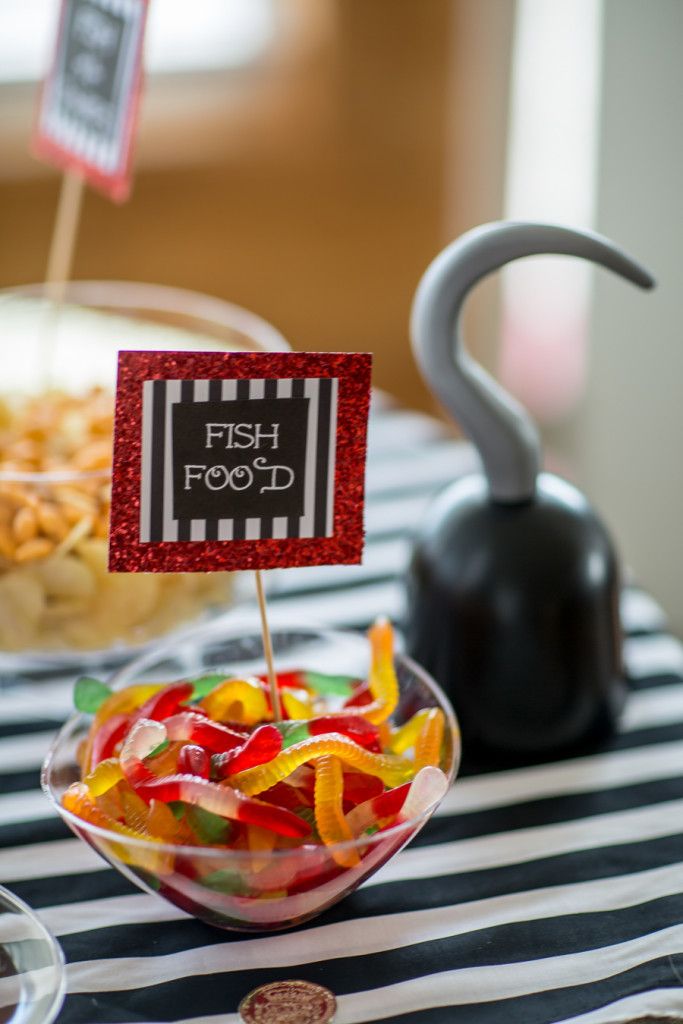 This simple dish always turns out amazingly tasty. When you place a tanned bundle of foil taken from the coals, when you carefully cut it in the center and open the edges of the foil, then an ideal picture of tasty and healthy cooked fish will open up. If you add to this the aroma of the resulting dish, then you will immediately understand that the fishing was not in vain!
Brown trout baked in charcoal foil
How to cook red caviar
And now I will tell you how to cook delicious salmon caviar while camping. Of course, it is always better not to take females ready for spawning for eating - we need to think about the future of our reservoirs! Especially when it comes to such valuable fish as char, brown trout, whitefish, grayling, salmon. But if it so happened that you did not manage to release the future producer of healthy offspring in a viable state into the wild, then the extracted caviar must be prepared correctly.
For example, let's take pink salmon caviar - as large, strong and the least capricious in processing.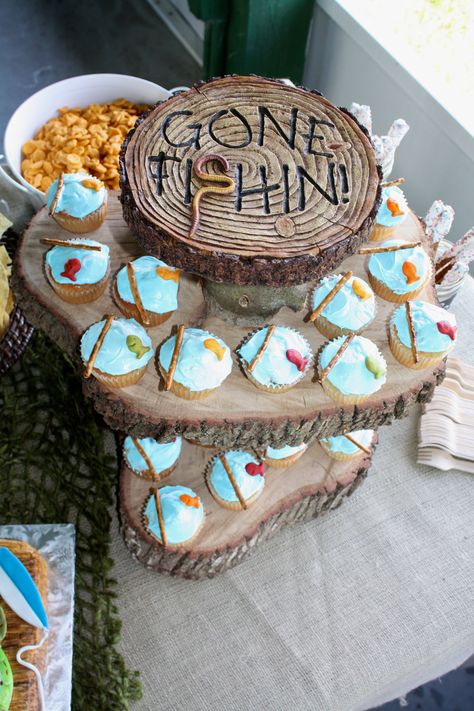 It is much easier to talk about cooking pink salmon caviar, without arousing the indignation of ardent supporters of the "catch-and-release" method, also because this fish is considered alien and harmful in the Murmansk region. It really was a strange experiment of Soviet scientists - to relocate pink salmon from Kamchatka to the rivers of the Kola Peninsula. But what's done is done!
homemade red game - nothing compared to store-bought counterparts
I want to warn you right away: as soon as you have gutted the fish and removed two bags of caviar from the abdomen, you should immediately start cooking it. Fresh caviar, taken out of the fish, deteriorates many times faster than inside the fish. This has been proven over the years, so if you gut the "egg", get ready to start cooking caviar right away.
So, take one bag of pink salmon caviar, throw it into a clean half-liter glass jar. Next, we take the same volume of boiled water, stir a teaspoon of salt in it and pour caviar with this quickly prepared brine.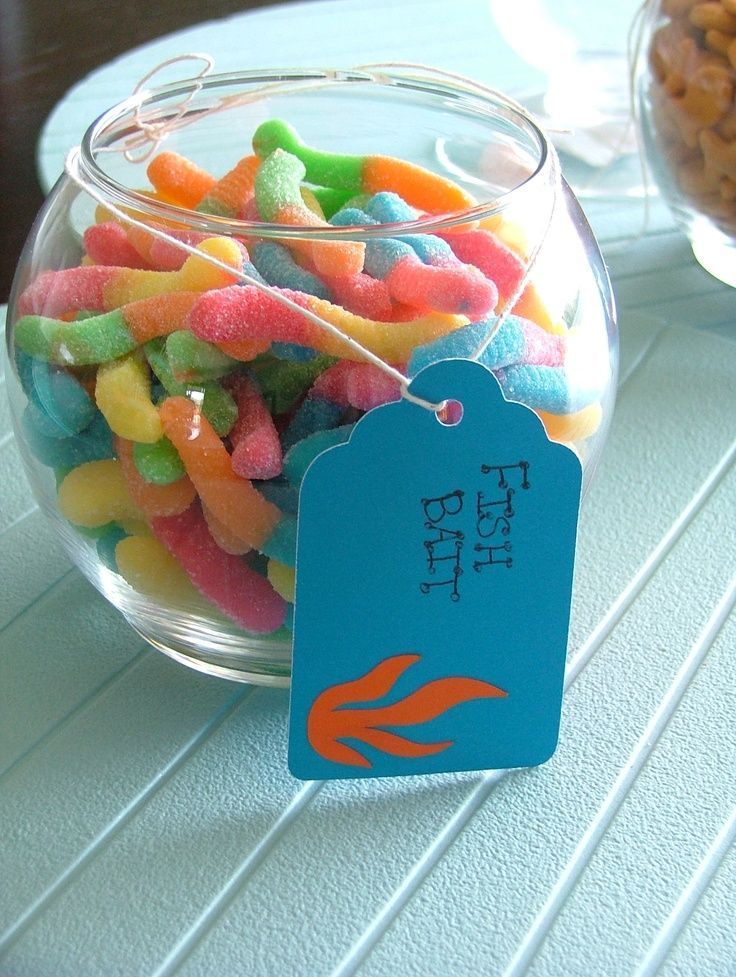 It is very important that the volume of hot water does not exceed the volume of caviar, otherwise the caviar will simply boil. A pre-prepared twig (imitation of a nozzle from a mixer) is dipped into a jar of caviar and hot brine, and then whipped so that the bag of caviar curled up from hot water wraps around the twig. Next, the caviar is salted in brine with regular stirring. The readiness of caviar is determined by testing. 1 - 2 eggs are put in the mouth and after the salt from the outer shell of the eggs dissolves in the mouth, the eggs are crushed and the degree of their salinity is determined. If you intend to use all the caviar right now, then it can be lightly salted. If you intend to store caviar for some time, then it should be slightly salted. As soon as the caviar is ready, drain the brine - bon appetit!
Ice-fishing scrambled eggs and sausage
Shelf-storable delicacy
If you want to make perfectly cleaned salmon caviar, take it home and store it there for a while, then the process will have to be a little more complicated.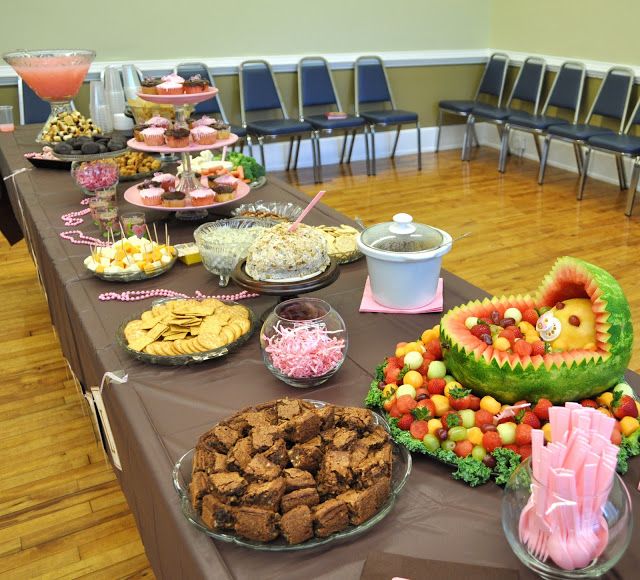 You need to have a small sieve with holes slightly smaller than the size of the eggs. In addition, small jars with a volume of 100-200 ml with metal screw caps (for example, from baby food) will come in handy. You will also need any vegetable oil.
After filling the bag with caviar with boiling water and removing the curdled core (the bag containing the caviar in the belly of the fish) with the help of a prepared twig, we discard the caviar in parts on the sieve. Further, with the help of horizontal swaying of the sieve, we achieve that the caviar rolls on the surface of the sieve. During this process, bursting eggs and small parts of the curdled core remain on the sieve, and completely cleaned caviar is poured into the dishes. It is preferable that the dishes be one in which it is easy to determine the volume. Then we fill the caviar with exactly the same volume of freshly boiled water, in which salt is dissolved. Then, with constant stirring, every 1 - 2 minutes we try the caviar "for salt".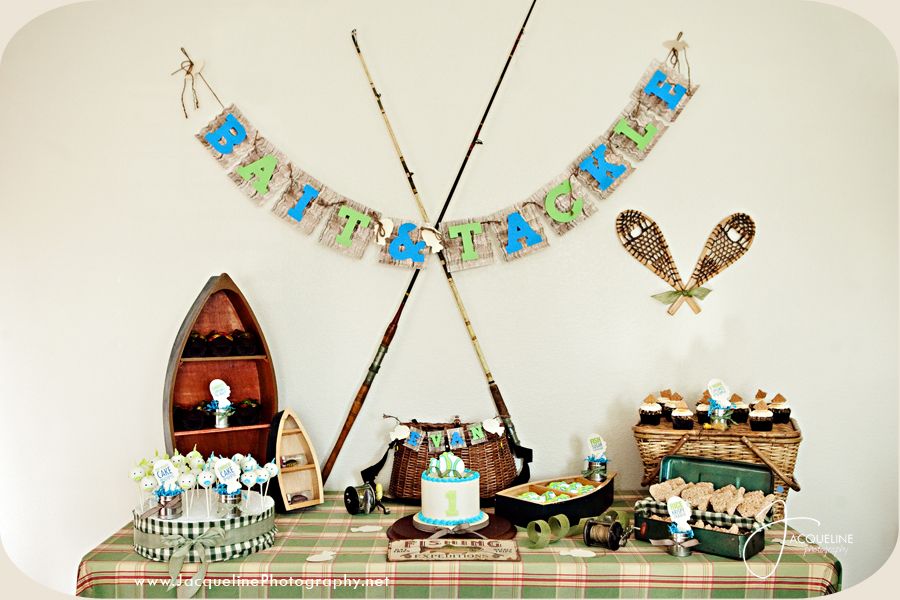 For this method of preparation, caviar must be slightly salted, otherwise it will not be possible to keep it in a condition suitable for consumption.
Graylings prepared for baking
When the caviar is ready, it is discarded on a sieve and the brine is allowed to drain. After that, vegetable oil is poured into a sterilized jar so that it covers the bottom with a centimeter layer. Caviar placed in a jar pushes the oil to the surface, and thus there is no space left between the eggs in the form of air bubbles. Caviar is superimposed under the very surface of the jar so that the oil flows out through the edges. After that, the jar is closed with a sterilized lid and kept in a cool place until it gets into the home refrigerator.
They are the same, but already in the process of cooking
Secrets of cooking brook trout
Let's move from the Arctic to the Black Sea coast of the Caucasus and cook brook trout. An ear from this fish, if cooked correctly and with soul, you will dream about it long after you try it.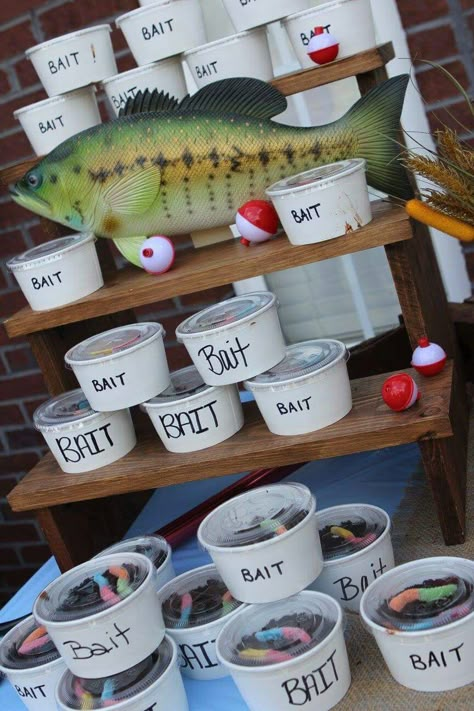 The main trick is to take water for the fish soup from the same river or stream where the trout was caught. No other way! What else is the secret? In Caucasian spices? Maybe in the wood on which this fish soup was cooked? I personally cleaned and gutted the fish for that fish soup. Everything is as usual: small fish, heads, tails, edible giblets (heart, liver, ovaries of eggs and milk), onions, carrots, salt, water. All this boils, after 10 minutes pieces of large fish, pepper, bay leaf are thrown in, salted until tender, another 5-10 minutes and fresh herbs are added - that's it! Further, the ear should be infused and ripen, just ripen. Then it acquires a special taste. Apparently, the trick lies in this ripening and in the exact time of cooking the fish - it can neither be digested nor undercooked!
Grilled brook trout
Another "masterpiece" dish was grilled brook trout. From the subtleties and secrets of this preparation, I was able to understand and catch the fact that it is very important the time you take for salting and soaking the fish with spices.
Fish meat, like any meat, is in a constant process of ripening - even before you add spices and salt to it. This is very important to know, understand and take into account when you prepare fish of a certain type and size for frying or baking.
Rich salmon soup from large pieces of meat
The main secret and wish
Fishing dishes can be many. I was amazed by the garfish smoked in a camping mini smokehouse, and the fish soup from freshly caught salmon, and the grayling baked on a grill. I remember for a long time pike baked with onions and tomatoes.
Pike baked with tomatoes and onions
There are countless subtleties and secrets of cooking culinary masterpieces while fishing. Probably, each of you, my dear readers, can tell your own. But the main secret, probably, remains unchanged: it lies in the willingness to surprise and delight friends on a fishing trip with a cooked dish.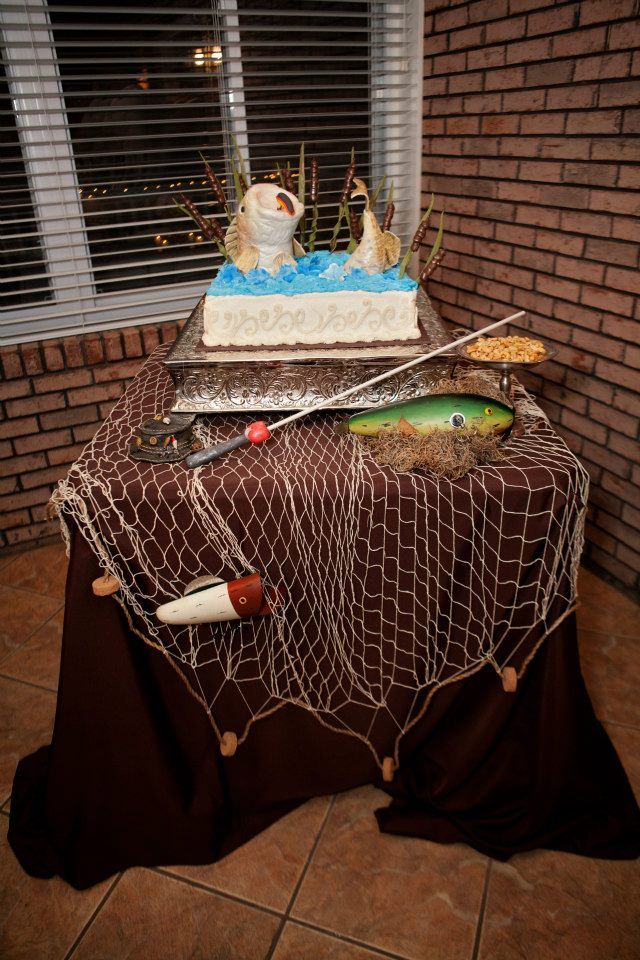 To do this, you just need to always be in a positive mood.
Smoked garfish is an insanely delicious delicacy
If a person sets worthy goals and achieves them, if he prospers and succeeds, then in the end he will definitely win. And one can hope that not a single hair will fall from his head. And here is my wish for you: prosper and prosper!
Source
Compiling a menu for fishing
In this article we will try to tell all novice anglers how to plan their diet during carp fishing, as well as what products you should pay attention to, and what is better not to take with you to the pond. In this regard, the Carptoday team was lucky, because before carp fishing we were engaged in sports tourism for 10 years, and there nutritional requirements are even more stringent. You come to fishing by car, and in tourism you carry everything on your shoulders. We will talk about very useful and necessary, in our opinion, accessories that will greatly facilitate your stay on the pond.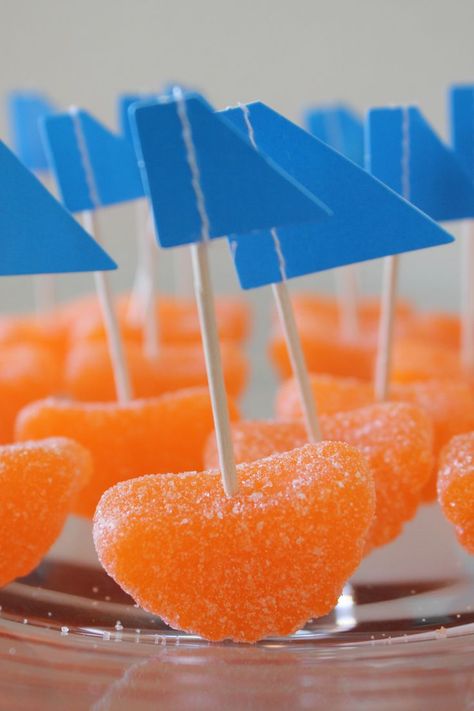 To begin with, we would advise you to plan your menu based on meals. Directly write to yourself on a piece of paper how many breakfasts, lunches and dinners you will have. And then figure out in your head exactly what foods are needed for each of the meals for you personally. It is worth noting that now, in our days, there are a large number of devices that allow you to cook full meals right on the beach. Therefore, do not deny yourself the pleasure of not only being full and not dying of hunger, but also enjoying the process itself - lunch on the shore of a beautiful lake, listening to birdsong - romance!
So, you have planned your diet. Further, it is extremely important to understand whether there will be a cook? If you have a person who is ready to take on the functions of a cook, then it is worth buying mainly natural products (raw potatoes, raw meat, vermicelli, and so on). If you are alone, then you should pay attention to concentrates - lunches, rolltons doshiraki.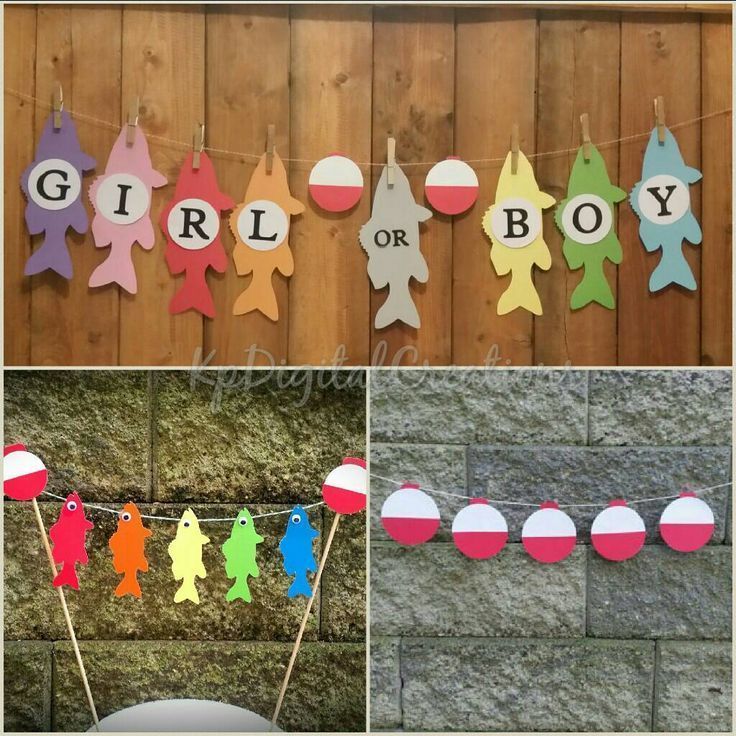 Maybe this is not the most healthy food for your body, but let's be honest - it is quite likely that both fishing and cooking a full dinner will overlap each other, and in addition to fighting, the thought will sit in your head that meat is fried in a pan, and as a result, the meat will burn and the fish will come off.
In general, there is nothing wrong with having ready-made lunches at all times. Anything happens, they have a long shelf life and they are stored for a long time. Well, there was no time to cook lunch or dinner, or there was a heavy downpour, or you just don't want to open the field kitchen - they poured boiling water without leaving the tent, and killed the worm.
Before you go fishing, you must strictly follow what you have taken:
Stove with gas cylinder
Toaster, for cooking hot food
Two lighters, and they need to be stored in different places
The gas stove can be different. You can buy an inexpensive tile and a 5l red gas cylinder with propane for it, you can purchase a compact version.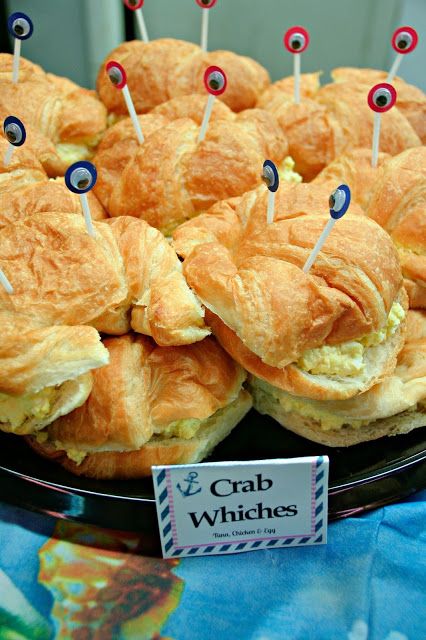 It is worth noting that English tiles have more pressure and food is cooked much faster on them. A very important point is gas cylinders. They need to be taken in reserve. Based on the calculation that one bottle approximately goes to the preparation of two dinners. As for frying pans and other things, there is nothing better than modern toasters that are produced in the carp fishing market.
They do not stick, they have special locks that prevent accidental opening of the toaster, they can cook everything from desserts to sandwiches, they are unpretentious and there is absolutely no need to wash them after each cooking. And most importantly, their price is quite affordable and much lower than a good Teflon pan. Why two lighters? It happens every, slipped, fell into the water. It is better to keep one lighter in the tent, for example, and the other with you. Lost, dropped, can't find - there is always a spare.
List of products that must be present at departure:
A lot of water (there is little water!)
Tea
sugar
finished lunch
potatoes
Consistent (stew, curses, curses, curses, curses corn)
Cereals (pasta, buckwheat, rice, oatmeal, instant cereals, instant mashed potatoes - now you can buy very tasty mashed potatoes)
Bread
Bread (on long fishing trips it is better to take bread rather than bread)
Chocolate is one of the most energy-rich foods, along with nuts!
Vegetable oil (for cooking in a toaster)
To this you can also add additional products that diversify your diet: scrambled eggs in the morning, you can just boil.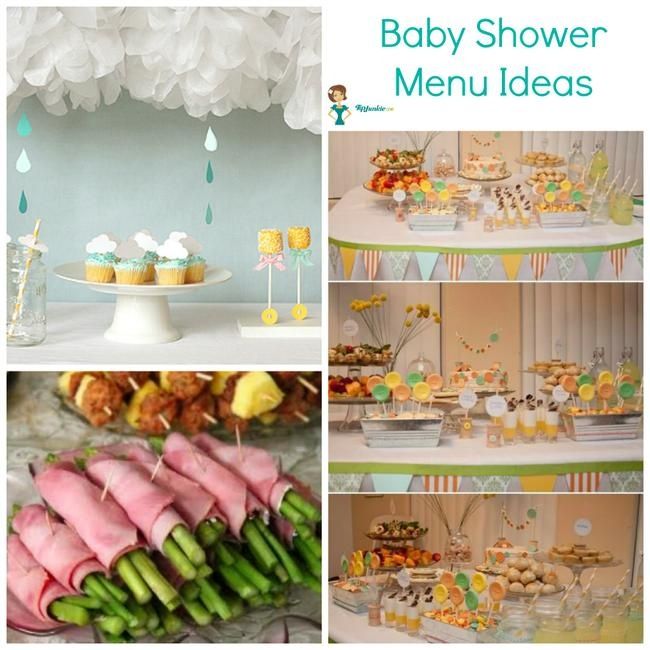 Salo - very good to put it on the bottom of the toaster when cooking scrambled eggs. Salo is a very nutritious product, which will also help maintain the required level of energy.
Cookies (or just something for tea)
Cucumbers
Tomatoes
Onions
Ready salads
Apples
Citrus fruits are very healthy and nutritious. Especially bananas!
Lemon for tea
Dried fruits
List of foods that can go bad in a couple of days out of the refrigerator:
Dairy products
Boiled sausages
Sausages
Sausages
Boiled smoked meats
It will come out much more economically, and satisfyingly. The level of calories that you consume in normal life may not be enough for being in nature. Moreover, carp fishing can often be associated with physical activity, for example, casting a bait rod or working with a cobra. It only seems that there is nothing complicated in this, but after the first day, a krepotura is felt in the right forearm.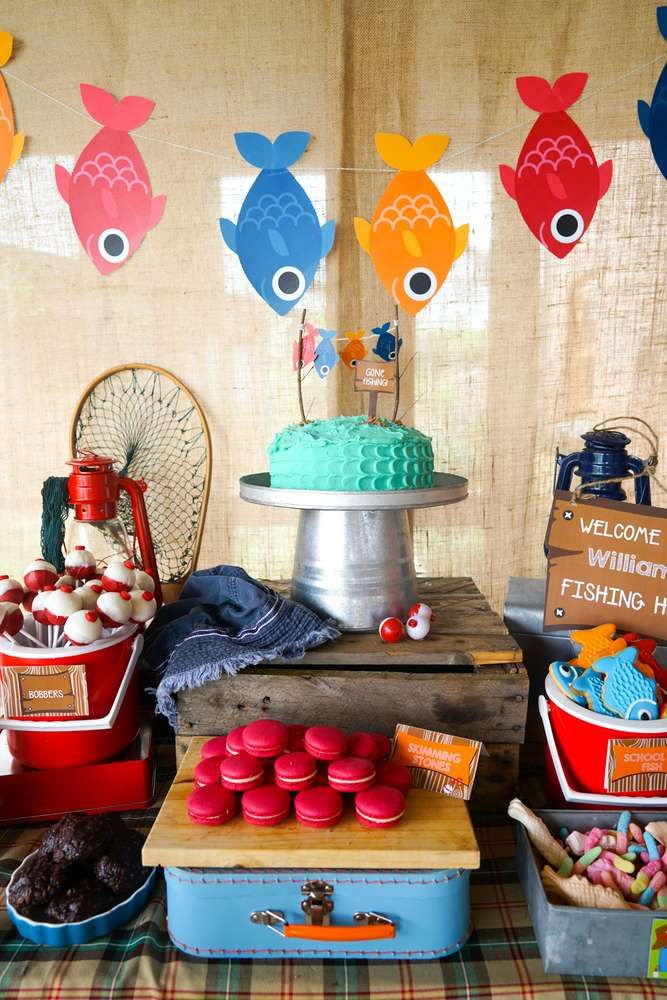 Menu:
First day
Breakfast - scrambled eggs (you can add lard), sandwich with smoked sausage, tea / coffee, chocolate canned food, tea/coffee, chocolate
Dinner – prepare cereals (of your choice) with canned food, add spices, tea/coffee, chocolate
Second day
Breakfast – porridge with dried fruits, sandwiches, tea/coffee , cookies
Lunch - first course - soup from a bag, add vermicelli and potatoes, for the second course - cereals, canned meat, tea / coffee, chocolate
Dinner - vegetable salad with canned food, add spices, tea / coffee, chocolate
Third day
Breakfast — scrambled eggs or porridge with dried fruits, sandwiches, tea/coffee, biscuits
Lunch — soup from a sachet for the first course, rice added, buckwheat with canned meat for the second course, tea/coffee, chocolate
Dinner - prepare cereals (of your choice) with canned food, add spices, tea / coffee, chocolate
Now let's take a closer look.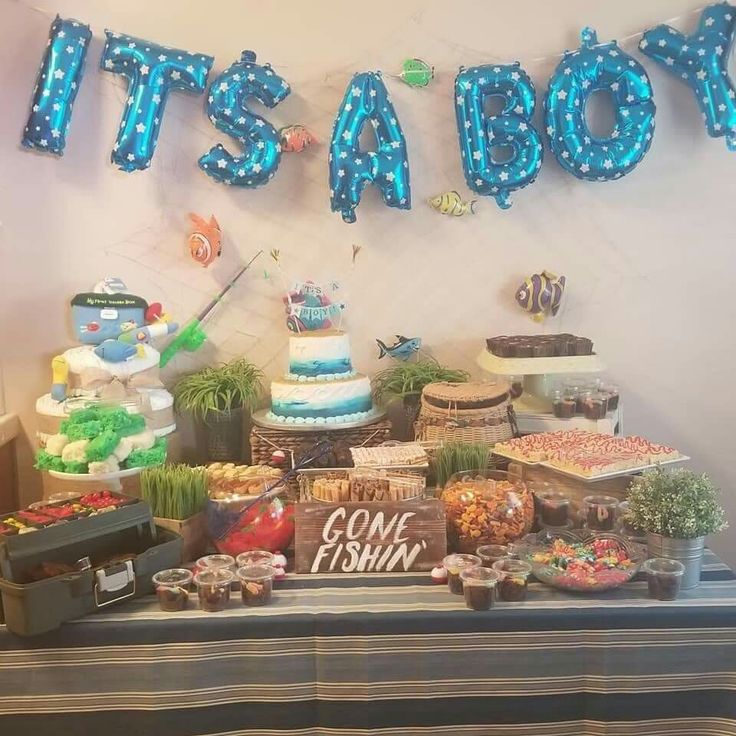 For example, it turns out that you come fishing and spend three full days there. We count on one person:
A dozen eggs
A stick of raw-button sausage
Bank of ground coffee
packaging of packaged tea
3 finished bizncha tanks 19 3 puchery puree
9, 2 cans we will eat half for one meal)
2 cans of corn-peas (assuming that we will eat half of each
dinner)
200-300 grams of cereals value may decrease or increase)
1 loaf of white bread
1 loaf of black bread
Sugar
Salt
Spices (of your choice)
3 bars of chocolate
(also of your choice) 5011
5 cucumbers
5 tomatoes
1 lemon
5 apples
At the present time carp equipment manufacturers have seriously taken care of the level of comfort on the shore. In addition to armchairs, folding beds, very convenient cooler bags are also available for sale, which are equipped with dishes.