Food activities for babies
14 easy food play ideas for babies, toddlers and children — Feed Eat Speak
Toddler eatingFeedingFeeding difficulties
Written By Stacey Zimmels
Guest blog by Lindsey Eivan- Early Years Lead @love_teach_play
There is so much learning that can happen when children are given opportunities to explore and play with food. When I say 'food' I am covering both edible and dried food options too. It's so important to give children the time and space to explore the sensory properties of different foods and become more comfortable with how it will eventually feel in their mouths. It gives them a context to play with food outside the regular meal times, which I have personally found, eases the pressure and gives my daughter the responsibility to decide whether she wants to have a taste or not.
Food play opens up the opportunity to practice a range of skills:
Provides multi-sensory experiences (touch, smell, taste)

Helps to connect ideas and experiences

Promotes communication and language 

Learning about the world around them, exploring textures, shapes, colours, patterns and temperatures.

Fine and gross motor skills from squishing, squeezing, using utensils, scooping, filling, pouring and manipulating different objects.

Promotes independence, resilience, motivation

Encourages curiosity and imagination
Snack necklaces
What you need:
Snacks with holes in; pretzels, hula hoops, cereals, monster munch, dried apple rings
String. Tape and a Table.
Tape the string to the table (or you can have it free, depending on child's ability/age), give child the snack in bowl, you might need to model this one first to show them what to do.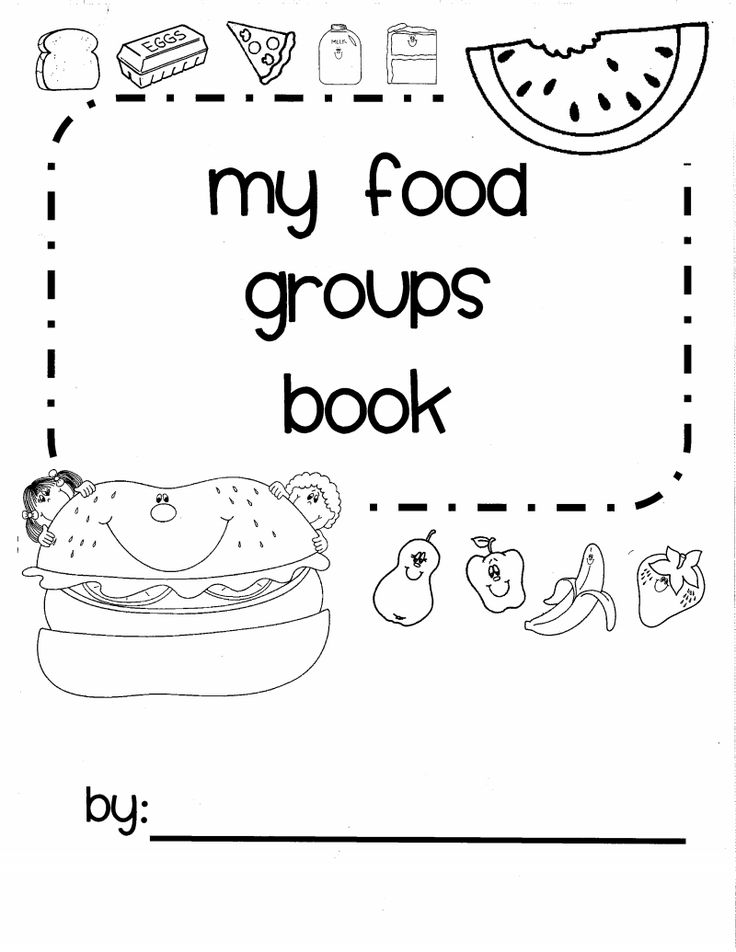 Let them enjoy snacking and creating at the same time. This is a nice easy one and great if your little one doesn't like wet textures. This one is also excellent for exercising those finger, hand, wrist and shoulder muscles, it supports problem solving and works on building resilience, motivation, confidence and independence too!
2. Chia Slime
What you need:
1/2 cup of chia seeds
2 cups of milk/water
Food colouring
Utensils to explore with
Dish
Splash mat/wipeable surface/garden
Prepare the pudding the night before by mixing the chia seeds, milk and food colouring together. Leave overnight. Give to baby/toddler with different utensils to explore. This activity is really great right from six months old! Chia pudding is super healthy and super yummy and the texture provides an amazing sensory experience for them.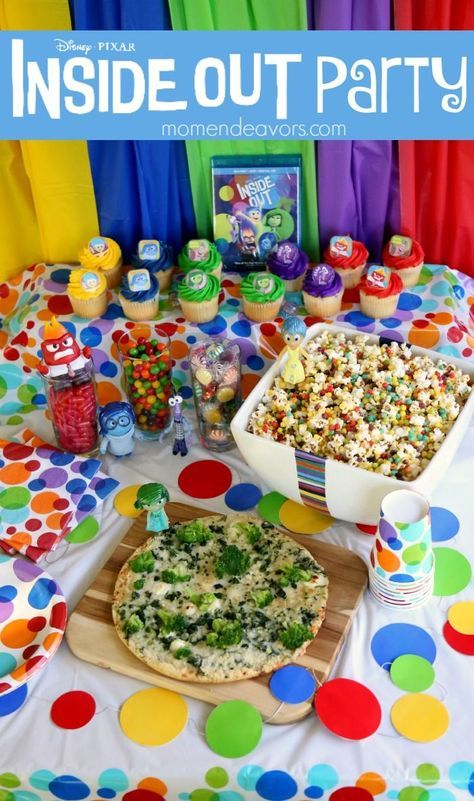 After we played, I put some back in the fridge and we had it with some peanut butter and banana for dessert that day!
3. Rice shoots, scooping and pouring.
Rice
Big tub/container
Cardboard tubes
Food colouring
White vinegar
Sandwich bag
Scoops/spoons
Funnels
Containers
To dye the rice, pour the amount you'd like into a sandwich bag. Mix a splash of white vinegar with some food colouring (gel food colouring is best) and add it to the sandwich bag. Seal the bag and shake shake shake until all the rice is covered. Lay out on a dish/baking paper to dry. It takes a few hours to dry.
Here I have teamed up the rainbow rice with some cardboard tubes, scoops, measuring spoons and containers for the children to fill and pour the rice.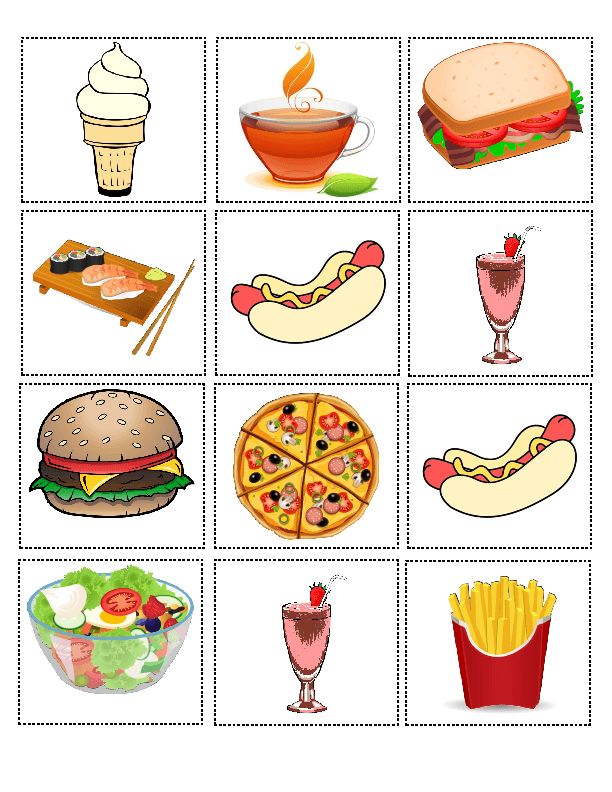 The rice may go everywhere so prepare for the hoovering afterwards! Rainbow rice literally keeps forever so make sure to keep it in a jar or a sandwich bag for an easy activity another day.
4. Spaghetti Cutting.
Spaghetti
Food colouring
Saucepan
Boiling water
Child-safe scissors/child safe knife (Doddl or Kuhn Rikon) – Optional
Cook the spaghetti on the hob like you would normally, but this time add food colouring into the water. Lay it out in a dish for children to explore and play with. You can provide dishes and containers to transfer and fill. I did this with my toddler and it was a great opportunity to practise her cutting skills with scissors. We hung the spaghetti over the mug tree to make it easier! 
5. Edible yoghurt painting
What you need:
Natural/Greek yoghurt
Food Colouring
Different painting utensils; clean brushes, pastry brush, whisks, potato masher, spoons for blobbing, forks for scraping anything else you can think of!
Mix the yoghurt together with the food colouring, use different pots for different colours.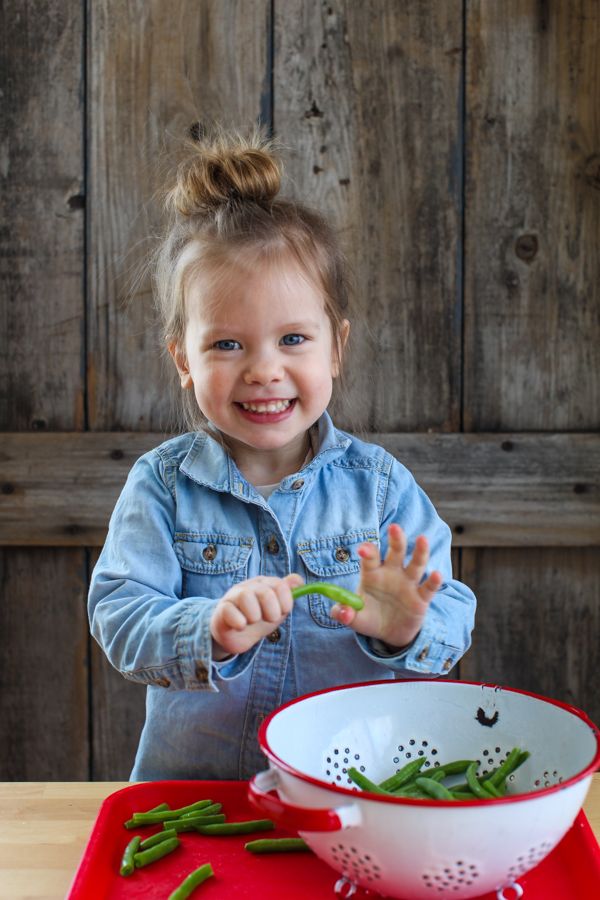 Put your child on a wipeable surface and let them go.
6. Rainbow oats
Oats 1 cup
Food colouring
Water 1/4 cup
Sandwich bags
Container
Scoops and bowls
Mix the water and food colouring together and add to the oats in a sandwich bag. Shake the oats until they are fully covered in the colour. Leave out to dry for a few hours and when ready to play, crumble the oats a little bit so that they loosen up. This one is great for all ages. Babies will use their hands and mouths to explore, whereas toddlers will be able to scoop, fill and pour using the oats and utensils.
7. Spaghetti painting
Spaghetti
Saucepan
Boiling water
Washable paints/Use the edible paint recipe above
Cook spaghetti as you normally would and add them to a container for your child to explore.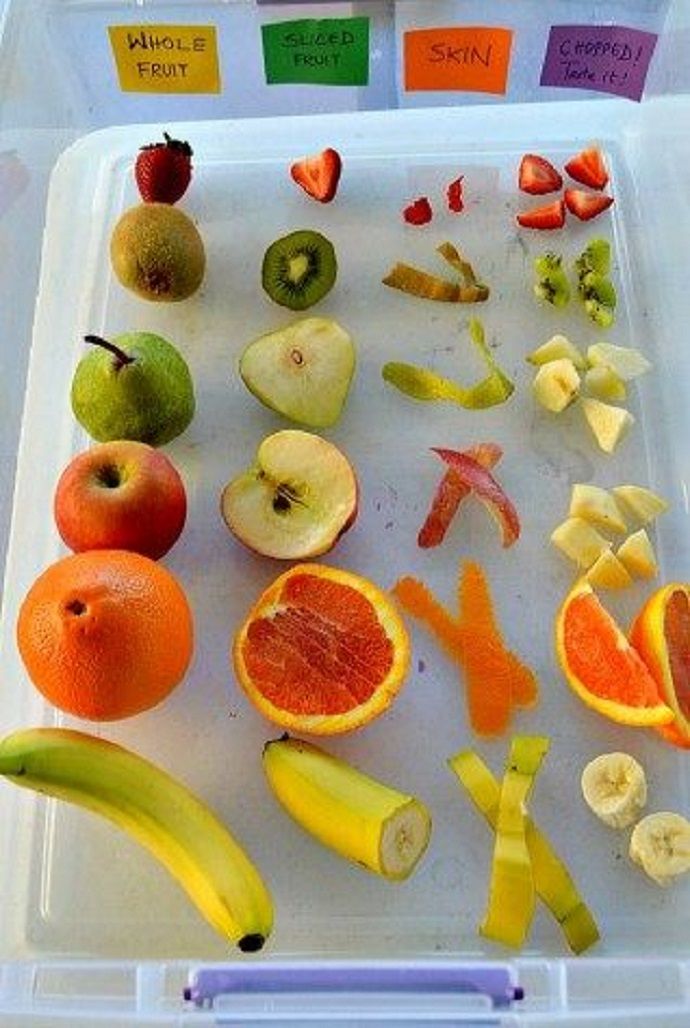 Here we used normal washable paints to paint the spaghetti but if you wanted to make this completely edible you can use the edible paint recipe (see no 1 Edible yoghurt painting).
8. Fruit soup
Water
Bowl
Fruit cut up
Ladle
Different sized spoons
Super simple one! Just cut up any fruit/veg as you'd like it and add it to water! If this is for a baby I would use a tray with a splash of water and allow them to explore using their whole body. For a toddler I would use a container with a few different sized spoons so they can stir, mix, pour and role play.
9, Rainbow
toast painting.
Toast
Milk with food colouring
Clean paintbrushes
This idea was stolen from my friend Molly @create_make_and_play, its on my wish list to do at breakfast time.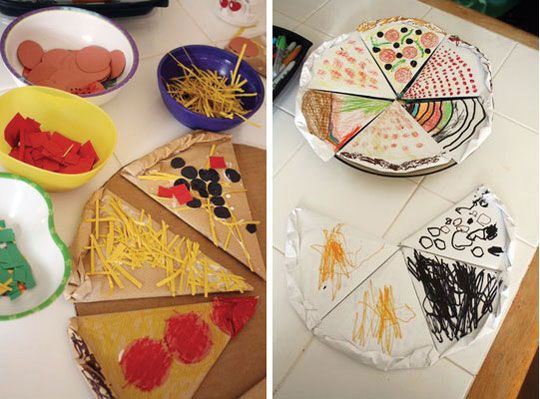 I couldn't not include it on here because I just think its so fab!
Mix milk with food colouring, using the paintbrushes to paint the toast! Voila! Rainbow toast!
10.Edible farm.
Cereal
Rice
Lentils/couscous/pasta/chickpeas
Vegetables: cucumber, broccoli, cauliflower, cabbage leaves, carrots, mushrooms and celery
Farm animals
Objects to create different areas e.g. corks, fences, bricks etc although not essential
Here I have set up a farm using all the different ingredients above. But you can basically set up this little small world activity however you like. It doesn't even need to be a farm if you don't want it to be! It can be a sea world using blue jelly or a dirt road using chocolate pudding! As long as you include edible/dried food items into your role play set up- you are allowing your children to explore and play with food in an environment where there is no pressure to eat it!
11.
Edible play dough.
½ cup of fine baby cereal
½ cup of corn flour
¼ cup of baby puree (a light coloured one is best)
1 tbsp oil
2 tbsp of boiling water
Food colouring
Mix all the dry ingredients together, mix the wet ingredients together with the food colouring. Combine the two and knead until smooth. This can be stored in the fridge, each ball wrapped separately in cling film. Although this playdough is edible, children of course should still be supervised, in case they shovel it in!
This is a great one for sibling play. You can provide your children with cutters, utensils for making marks, rolling pins etc just like you would with normal playdough!
12. Pasta posting
Pasta
Paint (optional)
Cardboard box
Scissors
Colouring pens/pencils
First of all, you can do this activity in a variety of ways.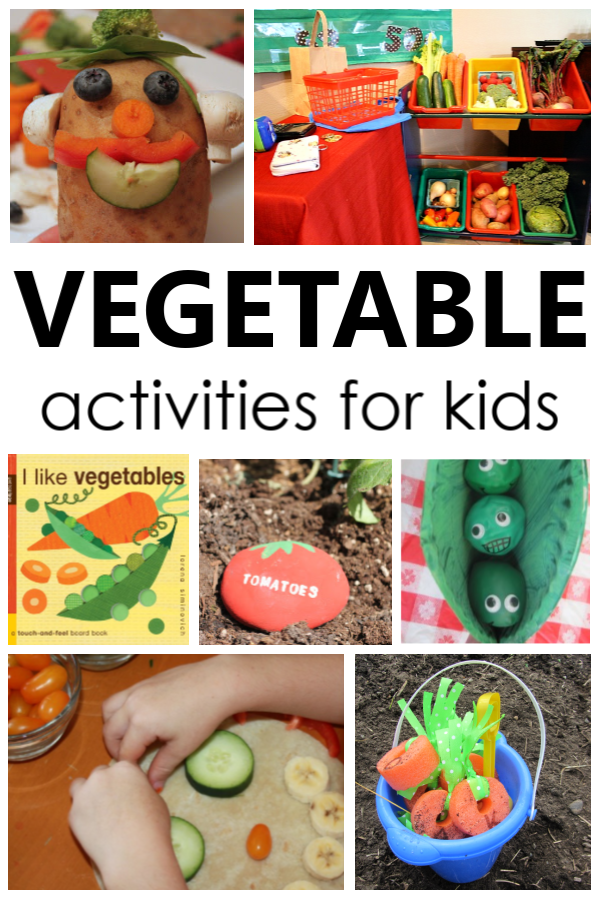 Here I just kept it a simple posting activity for fine motor. However, you can turn it into a colour matching and recognition activity by colouring the holes and colouring the pasta, a number recognition activity by writing the digits above the holes and posting that amount of pasta shapes through, a letter recognition by writing the letters/sounds on the holes and then onto the corresponding pasta shape (tubes or shells would be great for this). 
If you want to dye the pasta the most effective way is to use ready mixed paint. Just squirt in a bag with desired amount of pasta and lay out flat to dry. It dries in a matter of minutes and can be used and reused so many times!
13. Vegetable printing.
Expired vegetables; mushrooms, broccoli, cauliflower, carrots, potatoes
Shape cutters
Paint
Paper
Another super easy one and one that takes me back to when I was a child, vegetable painting! For the potatoes I chop them in half and use sandwich cutters to make an indent.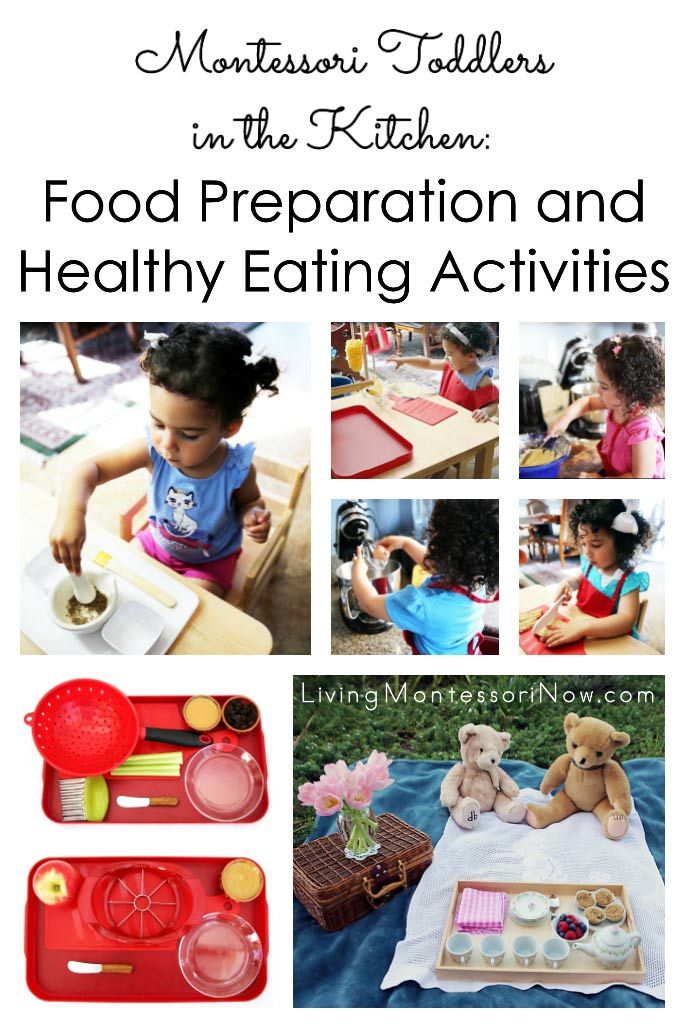 Then I carefully cut with a knife around the shape to that the shape of the cutter is left poking out of the potato (see photo). With the rest of the vegetables I literally use them as you get them! Dip them in the paint and use to make lovely patterns and shapes!
14. Sensory bins.
Chickpeas
Lentils
Popcorn kernels
Rice
Couscous
Pasta
Quinoa
This is a bit of a cheat because it covers lots of different activities but I really feel like it's an important one to mention because dried foods in general are an amazing base for any sensory bin!
You can leave them natural or dye them with paint (in a sandwich bag with paint, shake and leave on a dish out to dry. Dries within minutes!). Use them to hide different things inside. Puzzle pieces, shapes, letters, numbers, small world toys, words, sounds, natural objects, everything and anything.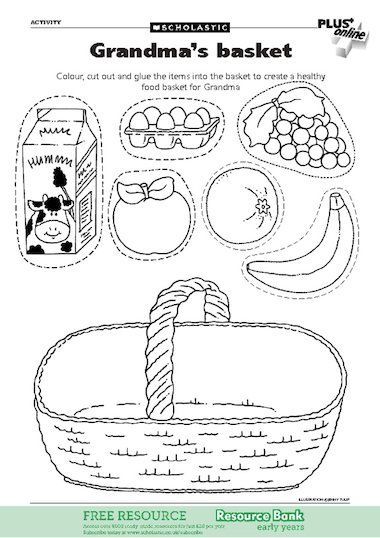 They make an amazing base for a small world set up such as a road, a farm, an ocean, park, beach and so many more! 
This blog was written by Lindsey Eivan. She is an early years foundation stage leader and mum to two toddlers. You can find Lindsey on Instagram @love_teach_play. Her page is full of fantastic play ideas for infants, toddlers and children.
Feeding difficultiesfeedingToddlerSensory
Stacey Zimmels
Playtime: Setting Up a Food Exploration Station for Baby
We're back today with our sponsor Ella's Kitchen giving you the low down on how to set up a food exploration station for your baby. 

The idea is a simple one – let baby learn about and build an interest in food through all of his or her senses, including touch!  By encouraging your baby to explore new foods tactilely, you're helping to foster their interest in food in general and to grow adventurous and healthy eaters.

That's a goal both Ella's Kitchen and MPMK can get behind – for even more great ideas, check out our collaborative pinterest board: Tiny Taste Bud Adventures.
Did you know that sensory input begins from the very beginning when you first swaddle your baby in a blanket?  Babies actually rely on sensory input to satisfy their reflexes.  And, as they grow, they start to respond to and organize that sensory input.  It's amazing how much is happening in the first year of life.
At this stage, babies need stimulation.  They use it to learn about their world.  Incoming sensory information comes in these forms:  touch, taste, sound, sight, smells, vestibular input (the body's position in space), and proprioceptive input (sensations from muscles and joints).
Today we're going to focus on touch, taste, sound, sight and smell through a simple high chair activity. Not only will this help baby learn about her world, but also to:
Learn about food and start down the path of good nutrition and adventurous eating.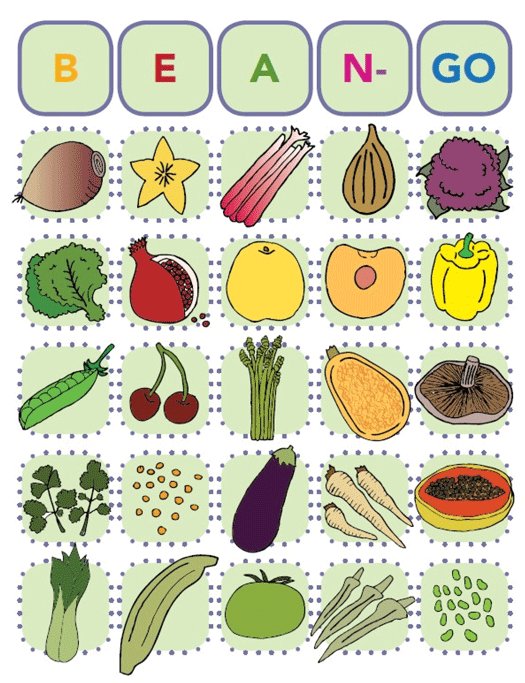 We started by creating three unique experiences (all prep work was done ahead of time) and introduced them one at a time.
Sensory Food Play Activity #1: Sorting & Stacking
First, seasonal fruit was cut into squares and balls so that baby could easily stack them.  We used cantaloupe, mango, oranges, pears, apples and bananas.
A little dice work and a melon baller are the only tools needed.  After taking some time to stack the fruit, we started sorting by colors and shapes in an ice cube tray.
The colors, textures, smells and even our words describing the fruit all made her senses come alive.  You can see the curiosity and excitement as she explores with her hands and mouth.
Sensory Food Play Activity #2: Exploring Slippery Foods
For the next activity, we used pasta and boiled eggs.  Sometimes little palettes don't enjoy slippery/slimy textures.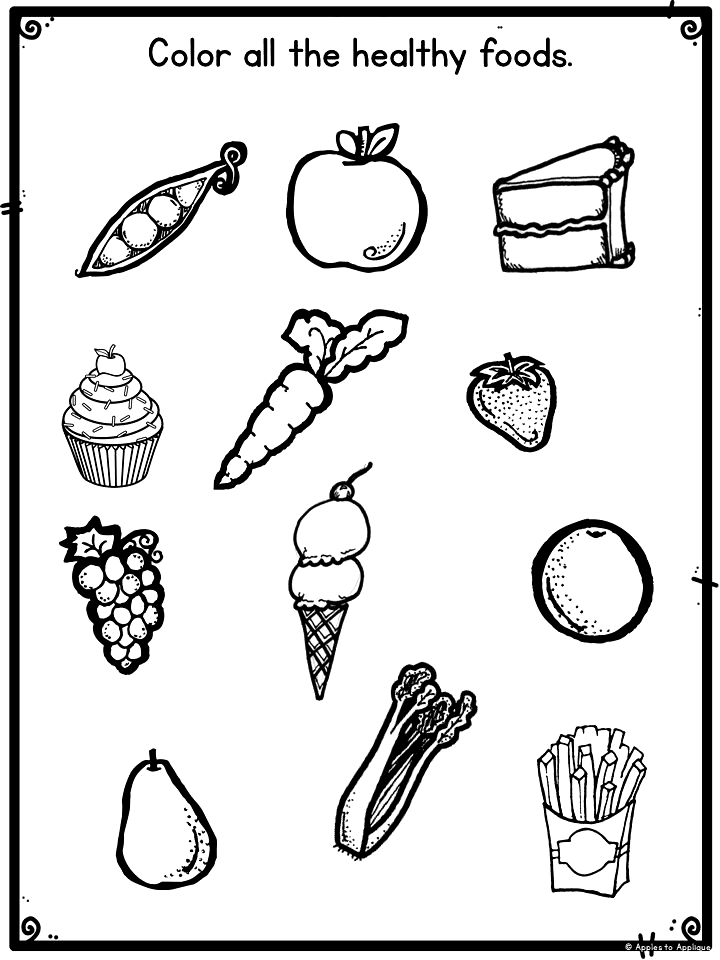 By first exploring them with her hands and smelling the food, she slowly learned about these new textures.
We used a spinach pasta to add color as well as a bit more texture and nutrition than traditional white flour pasta.
Sensory Food Play Activity #3: Painting with Purees
Finger-painting is something that even the pickiest eater will get into.  Ella's Kitchen squeezers provide the perfect 'paint.'  We put a few drops on the tray and let her start to touch and taste it.
Seconds later, she was using the squeezers herself.  She added to the paint and was up to her elbows in yummy fruits and vegetables!
Using food to learn about the world is not only stimulating, it's soothing.  Sensory play can often provide comfort for a cranky baby.  Remember, babies rely on their senses to organize what they are learning.  So go ahead, take an hour and get the high chair a little messy!
And don't forget to check out the other baby play ideas we collaborated with Ella's Kitchen on:
Scented Rainbow Glitter Slime
Pancake Decorating with Baby
Fruit-Filled Rainbow Jigglers
Adventurous eaters aren't born, they become that way with practice.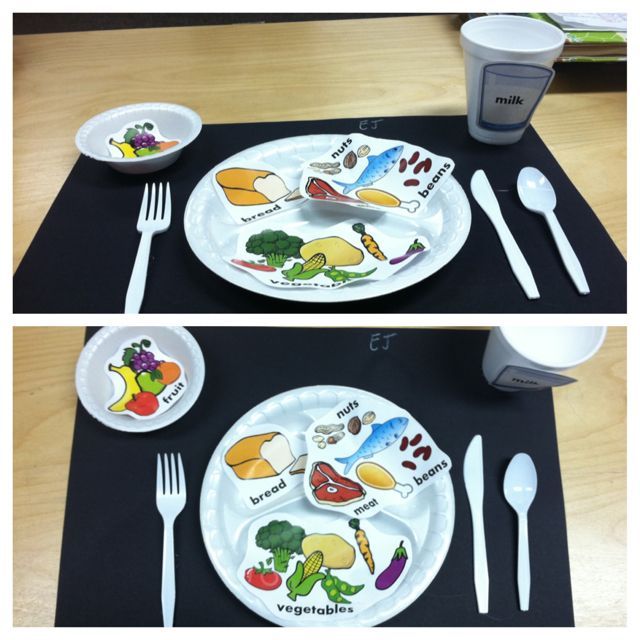 Let's start them young with healthy eating habits.
Thanks again to Ella's Kitchen for sponsoring this series and helping modern parents everywhere to raise healthy eaters.  For even more great ideas, be sure to check them out via:
Ella's Kitchen Facebook Page
Ella's Kitchen Google+ Page
Ella's Kitchen Twitter Page
Ella's Kitchen Pinterest Page
Ella's Kitchen YouTube Page
Get Your Free Printable
Subscribe to our newsletter today and get our free printable... No More, "Mom, I'm Bored!"
First Name
Email Address
We use this field to detect spam bots. If you fill this in, you will be marked as a spammer.
Powered by ConvertKit
The following two tabs change content below.
Kristin is a former teacher turned children's photographer in southern California. Visit her website to read all about her adventures in photography, cooking, and her love of style.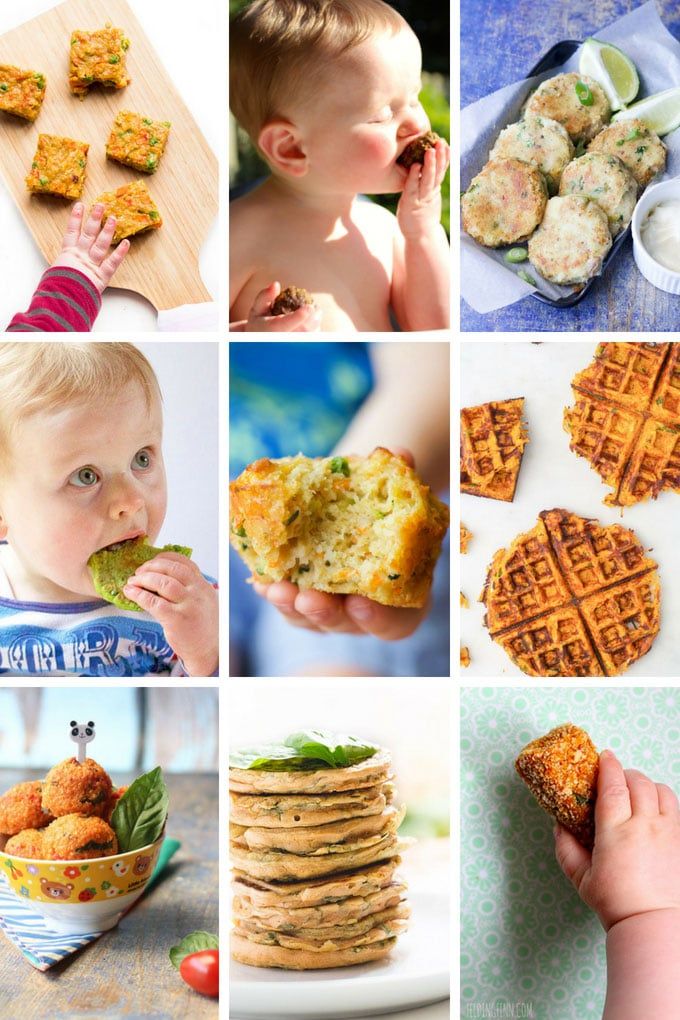 Food and Drink Exhibitions Moscow 2022-2023
Food and Drink Exhibitions Moscow 2022-2023
| Date | Exhibition name | City, Exhibition Center |
| --- | --- | --- |
| 10/10/2022 | Agroprodmash 2022 | Moscow, Central Exhibition Complex Expocentre |
| 10/17/2022 | Pier-Coffee 2022 | Moscow, Crocus Expo |
| 11/11/2022 | Salon du Chocolat Moscow 2022 | Moscow, TBA... |
| 01/24/2023 | DairyTech 2023 | Moscow, Crocus Expo |
| 02/06/2023 | Prodexpo 2023 | Moscow, Central Exhibition Complex Expocentre |
| 03/21/2023 | Modern Bakery Moscow 2023 | Moscow, Central Exhibition Complex Expocentre |
| 04. 04.2023 | Ingredients and additives 2023 | Moscow, Crocus Expo |
| 11.04.2023 | AquaPro Expo 2023 | Moscow, Crocus Expo |
| 04/12/2023 | Coffee Tea Cacao Russian Expo 2023 | Moscow, Main Stage |
Online events
All
Exhibitions
Conferences
Forums
Seminars
Festivals
10/10/2022 - 10/14/2022
Agroprodmash 2022
Moscow, Russia
International exhibition Agroprodmash 2022 of equipment, machines and ingredients for the food and processing industry in Moscow, Russia
---
Food and beverages
Meat, poultry, seafood
Food processing equipment
Food additives, spices, oil
Confectionery
10/17/2022 - 10/20/2022
Pier-Coffee 2022
Moscow, Russia
International Exhibition Pir-Coffee 2022 for professionals of the coffee and tea industry in Moscow, Russia
---
Food and beverages
Coffee, tea, cocoa, chocolate
Water
11/11/2022 - 11/13/2022
Salon du Chocolat Moscow 2022
Moscow, Russia
International exhibition Salon du Chocolat Moscow 2022 dedicated to chocolate and cocoa in Moscow, Russia
---
Food and drink
Coffee, tea, cocoa, chocolate
Confectionery
Tasting
01/24/2023 - 01/26/2023
DairyTech 2023
Moscow, Russia
International Exhibition DairyTech 2023 with a full range of equipment for the processing of milk and dairy products in Moscow, Russia
---
Food and beverages
Milk, ice cream, cheeses
02/06/2023 - 02/10/2023
Prodexpo 2023
Moscow, Russia
International Exhibition Prodexpo 2023 for food, beverages and raw materials for their production in Moscow, Russia
---
Food and drink
Sports, outdoor activities
Snacks and snacks
Coffee, tea, cocoa, chocolate
Milk, ice cream, cheeses
Meat, poultry, seafood
Food processing equipment
Food additives, spices, oil
Fruits and vegetables
Bakery and confectionery products
Sports nutrition
03/21/2023 - 03/24/2023
Modern Bakery Moscow 2023
Moscow, Russia
Modern Bakery Moscow 2023 International specialized exhibition of bakery and confectionery business in Moscow, Russia
---
Food and beverages
Bakery and confectionery products
Confectionery
04/04/2023 - 04/06/2023
Ingredients and additives 2023
Moscow, Russia
International Exhibition and Conference Ingredients and Additives 2023 in Moscow, Russia
---
Food and drink
Food additives, spices, oil
04/11/2023 - 04/13/2023
AquaPro Expo 2023
Moscow, Russia
International exhibition AquaPro Expo 2023 of equipment and technologies for the extraction, breeding and processing of fish and seafood in Moscow, Russia
---
04/12/2023 - 04/14/2023
Coffee Tea Cacao Russian Expo 2023
Moscow, Russia
Exhibition and conference Coffee Tea Cacao Russian Expo 2023 of pastries, desserts and hot drinks in Moscow, Russia
---
Food and beverages
Coffee, tea, cocoa, chocolate
Reset all filters
© 2008-2022 World Expo Co.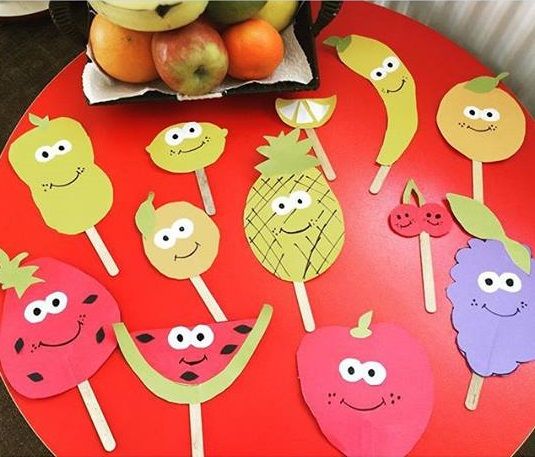 Ltd - the best exhibition calendar 2022 around the world. All rights reserved. The use of any site materials is possible only with a direct link to the source.
Prevention of food allergies in children at risk of developing atopy | #01/06
Food allergy is one of the urgent problems of pediatrics. Food allergy, which is the first sensitization in time of development, plays a huge role in the formation and subsequent development of most skin, gastrointestinal and respiratory manifestations of allergy.
The interest of researchers in food allergy has increased significantly in recent years due to the sharp increase in this pathology among children and adults. Among children with allergic diseases, every 4th complains of symptoms of food hypersensitivity [1].
There is no doubt that food allergies and related diseases are on the rise in industrialized countries. However, the question remains to what extent this increase is due to a true increase in the frequency or more pronounced clinical manifestations of food allergy [2].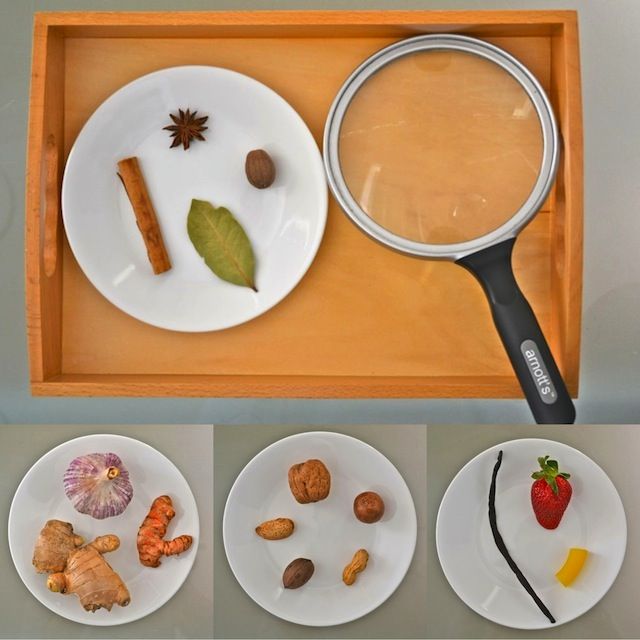 There have been no population-based studies of food allergy that could provide arguments for or against each of these assumptions. Another problem is related to the age dynamics of allergic diseases in childhood, since most infants with food allergies at an early age develop food tolerance later. In the early studies evaluating food allergy, all attention was focused on IgE-mediated allergies, while skin and gastrointestinal symptoms not associated with IgE antibodies were often not taken into account.
The term "food allergy" means adverse clinical reactions due to the ingestion of one or more food proteins, with the development of one or more immune mechanisms.
Allocate the so-called "major" food allergens, which in most cases cause the development of food allergies. When examining children with atopic dermatitis, eight food allergens were identified that led to the development of an allergic reaction in 85% of cases: cow's milk, eggs, wheat, soy, peanuts, tree nuts, fish and seafood [3].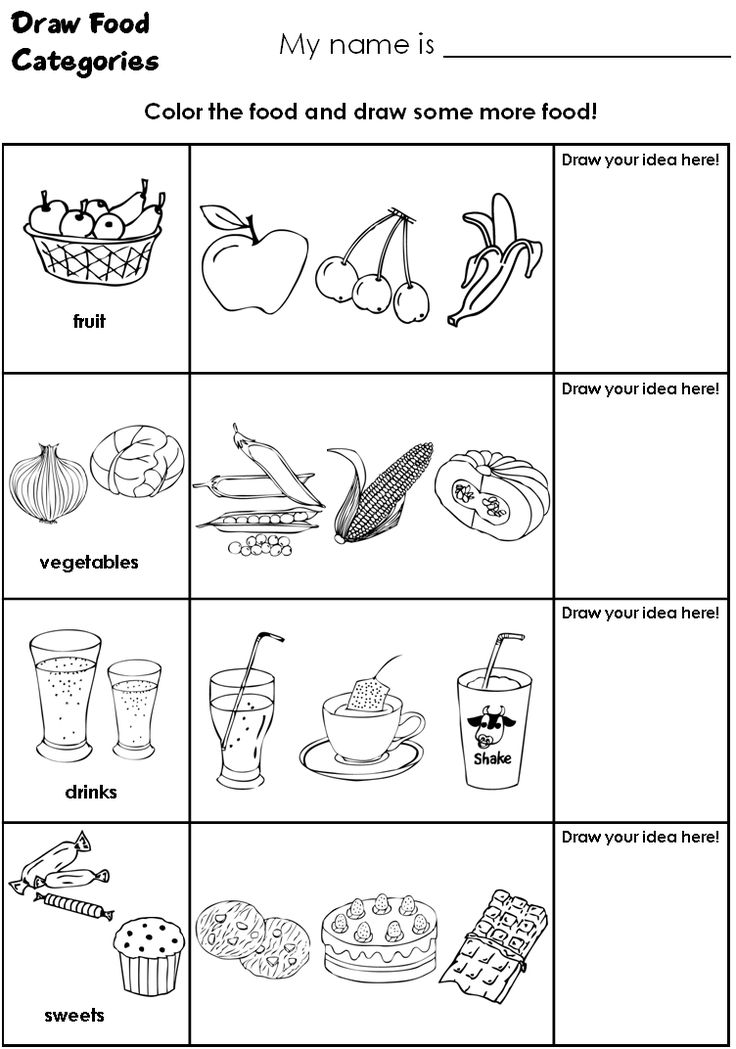 Cow's milk protein (CMP) allergy can be considered a model for food allergy, since CMP is usually the first food protein that infants come into contact with. In a study of cow's milk allergy conducted in Melbourne, a description was given of various variants of clinical symptoms and syndromes that were registered during the setting of the corresponding food provocation tests [4]. Analysis of these data showed that three clinical groups can be distinguished, the characteristics of which correlate with various immunological parameters.
Group I — an immediate type reaction that developed as an acute skin rash, including perioral erythema, facial angioedema, urticaria, and itching in the area of ​​eczematous lesions with or without signs of anaphylaxis. Patients of this group had a high level of specific IgE antibodies to CMP.
Group II — a delayed-type reaction (in 1–24 hours), expressed mainly in the appearance of gastrointestinal symptoms, developed after drinking cow's milk.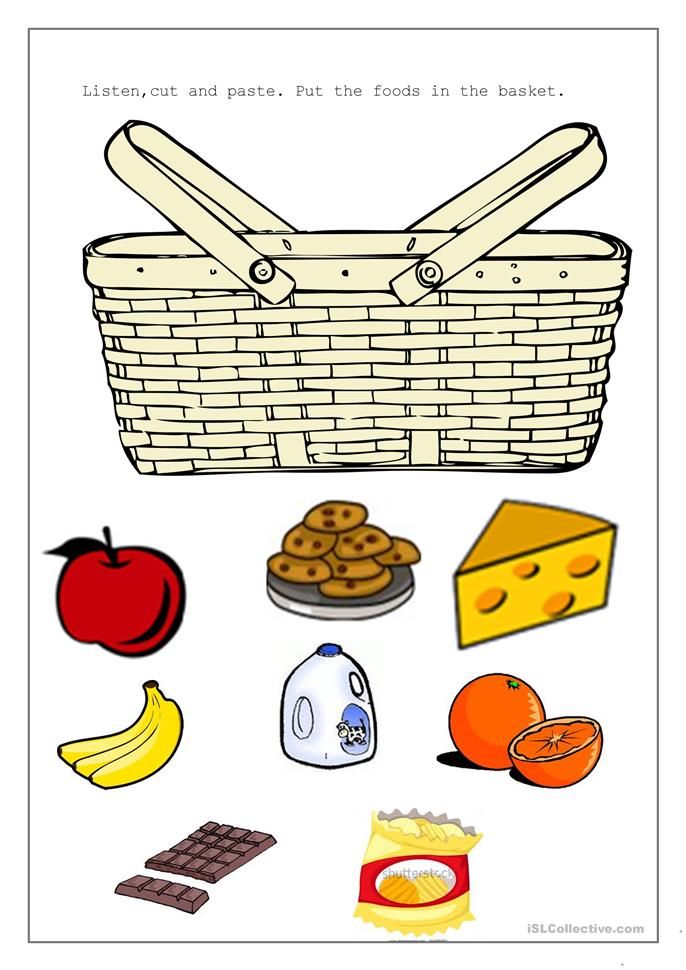 There were no signs of IgE sensitization to CMP in this group.
Group III — symptoms of an allergic disease (atopic dermatitis, bronchial obstruction) appeared 1–5 days after the food test. Examination of children revealed signs of T-cell sensitization to CMP.
The first allergic condition in most infants is atopic dermatitis, most commonly associated with IgE-mediated food reactions.
Factors underlying allergic diseases include disruption of skin and gastrointestinal mucosal barrier functions, changes in microflora and immune status, and dysregulation of cytokines. The prevalence of food allergy is largely due to the change in diet observed in Western countries in the last decade.
In this regard, the International Association of Allergists and Clinical Immunologists and the World Health Organization attach great importance to the prevention of allergic diseases and designate this problem as one of the most urgent in terms of reducing the incidence of allergic diseases.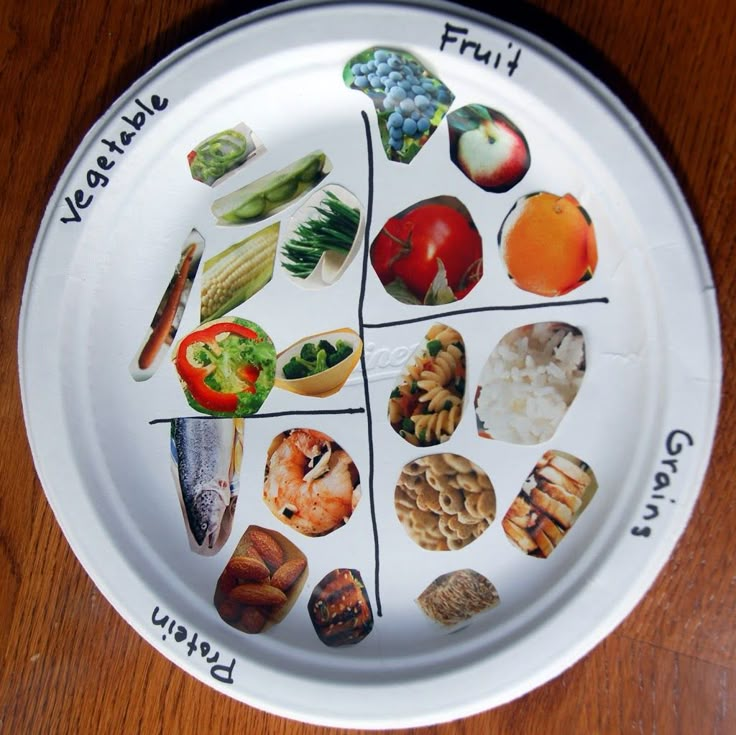 A comprehensive preventive program has been proposed, including primary, secondary and tertiary prevention.
Primary prevention is a set of measures that prevent the occurrence of allergic diseases in children with a genetically determined high risk of developing atopy.
Secondary prevention is a set of measures aimed at preventing the development of exacerbations of the disease and its further progression.
Tertiary prevention is a set of measures aimed at preventing adverse outcomes of allergic diseases in patients with a severe course of the disease.
Primary prevention of food allergy in children is the least studied problem. The complex of measures includes antenatal (before the birth of a child) and postnatal (in the first year of a child's life) prevention.
Domestic and foreign researchers point to the possibility of intrauterine fetal sensitization to food and other allergens already in the antenatal period. Most often this is due to the excessive consumption of cow's milk and highly allergenic products by a pregnant woman.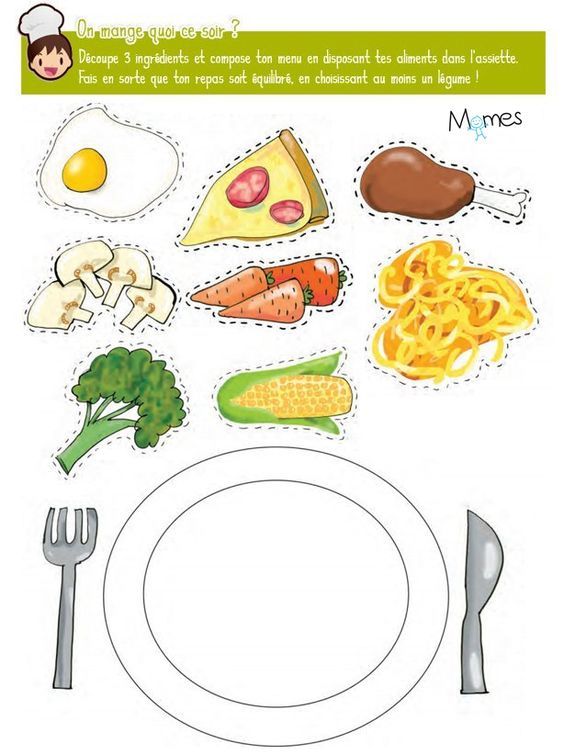 It is assumed that the antigen can cross the placenta into the fetus in combination with maternal IgE antibodies. Thus, maternal IgE plays an important role in the new concept of fetal sensitization in the antenatal period of development.
In this regard, scientists have formulated the basic principles of antenatal prevention of food allergies, including:
rational nutrition of a healthy pregnant woman;
hypoallergenic nutrition for a pregnant woman suffering from allergic pathology;
improvement of the ecological situation and the creation of hypoallergenic living conditions.
The implementation of primary prevention of food allergies is impossible without solving the following tasks:
identification of a group of children at high risk of developing atopic diseases;
identification of the main causes of food allergies in children;
implementation of preventive measures aimed at eliminating causally significant food allergens from the diet of children at high risk of developing allergic diseases;
struggle with adverse environmental factors, and primarily with smoking.
The ability to identify children with an increased risk of developing allergic reactions allows for appropriate prevention long before the birth of a child. A detailed family history of allergies is the best method for early identification of children at high risk of allergic disease. In the absence of allergic pathology in parents, the risk of an allergic disease in a young child is about 13%, in the presence of an atopic disease in one of the parents it reaches 50%, in both parents - more than 70%. When conducting screening studies, the determination of total and allergen-specific IgE, the ratio of interleukin-4 to g-interferon in blood serum can be used. An elevated level of total IgE in cord blood, combined with a positive family history of allergies, indicates a high risk of developing allergic diseases in children (more than 80%).
Identification of the first signs of allergic disease, in particular atopic eczema, and control of allergic inflammation provide the key to developing an allergy prevention strategy.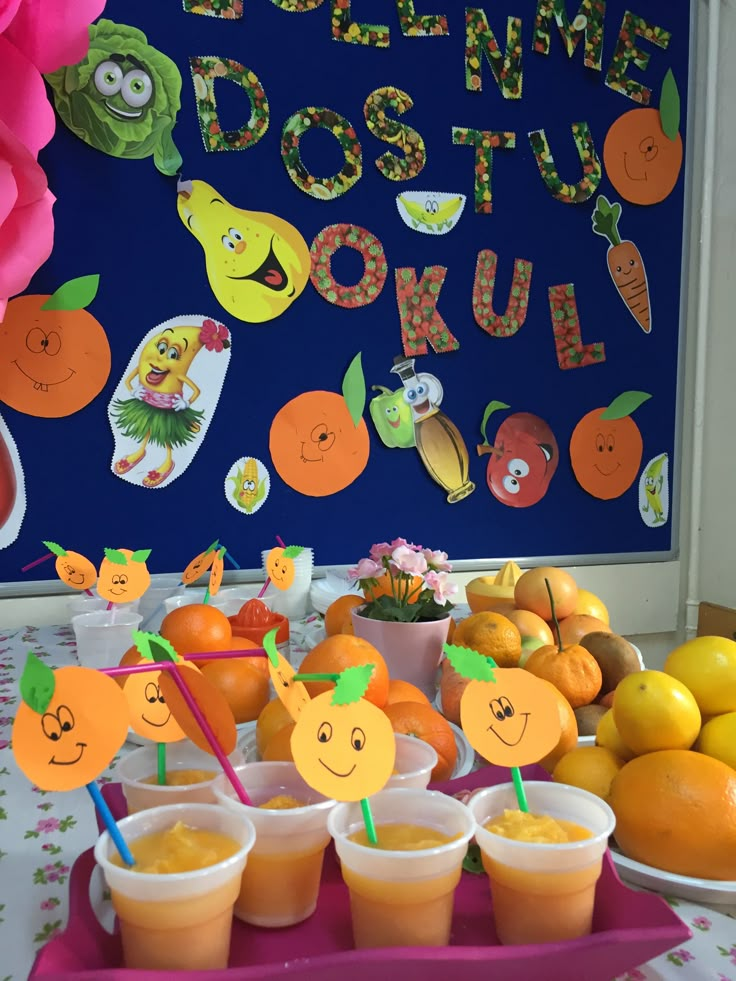 Postnatal prevention of food allergies includes the following activities:
continuous natural feeding - in the first year of life. Children at risk should be breastfed for at least 4-6 months. The low antigenic load, combined with the anti-inflammatory and immunomodulatory properties of breast milk, reduces the risk of developing allergies in infants;
Maternal compliance with a hypoallergenic diet. Cow's milk and hen's egg antigens found in small doses in breast milk can lead to food sensitization in breastfed infants. In this regard, non-compliance by the mother during lactation with a hypoallergenic diet is one of the factors provoking the development of food allergies in a child. The protective effect of breastfeeding in the prevention of allergic diseases can be enhanced by changing the diet of breastfeeding women. The inclusion of products with probiotics in the diet increases the content of anti-inflammatory components in breast milk, which helps reduce the risk of developing atopic eczema in a critical period of a child's life;
individual selection of products, complementary foods and the timing of their introduction. In high-risk children, the development of clinical manifestations of food allergies can be prevented by avoiding the early introduction (not earlier than 5–6 months) of highly allergenic foods (eggs, nuts, fish and seafood, brightly colored fruits and vegetables, chocolate) into the diet of a child in the first years of life. . At the same time, it is not recommended to give whole cow's milk to children up to 1 year old, eggs are excluded up to 2 years old, fish and nuts are excluded up to 3 years old. Preference should be given to products with a low allergenic potential: light varieties of berries, fruits and vegetables, hypoallergenic gluten-free cereals, pork, turkey, rabbit meat;
with a lack of breast milk, supplementary feeding should be carried out with mixtures based on protein hydrolysates for prophylactic or therapeutic purposes in order to prevent or delay as much as possible the contact of the child with cow's milk proteins.
Currently, the tactics of preventing and treating food allergies are focused on elimination diets.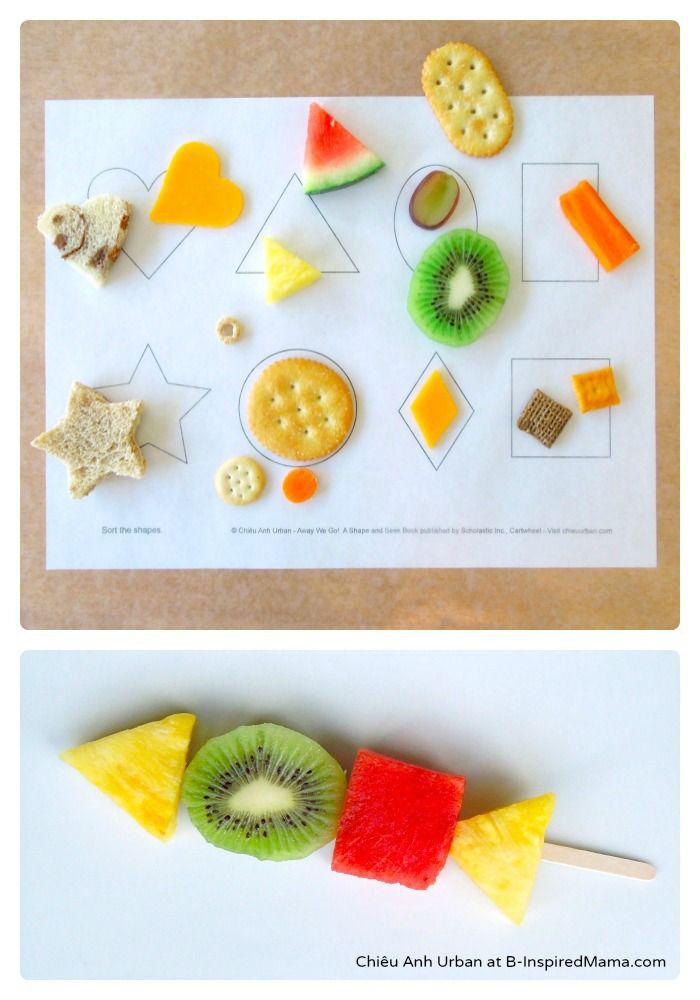 It has been shown that the elimination of food antigens helps to reduce the severity of food allergy symptoms, maintain the integrity of the intestinal wall, and also prevents the absorption of aberrant antigens and restores impaired humoral and cellular immunity [5]. The effect of elimination diets is antigen-specific and is due to the fact that as a result it is possible to avoid the growth of specific allergic inflammation after the use of allergenic products.
The allergenicity of proteins is influenced by such factors as the complex structure of the molecule, solubility and stability, as well as their concentration. Heat treatment of cow's milk proteins can lead to a change in the conformational epitopes of allergens and promote their hydrolysis. To create mixtures with minimal allergenicity, cow's milk proteins are converted in the process of enzymatic hydrolysis with intensive destruction of the corresponding epitopes. Mixtures based on protein hydrolyzate are divided into partial and highly hydrolyzed.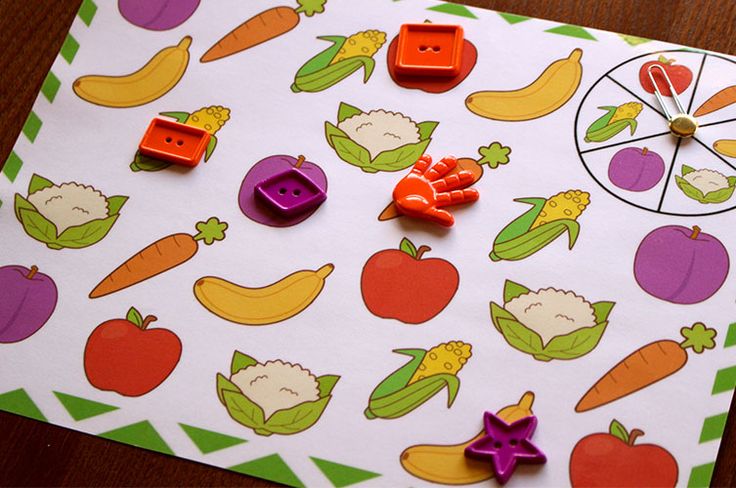 Enzymatic hydrolysis makes it possible to obtain a hypoallergenic mixture, however, traces of fragments of the original protein can also be found in the hydrolyzate. It remains a controversial question what degree of hydrolysis makes it possible to obtain the optimal hypoallergenic product. However, protein hydrolyzate formulas have been successfully used in the prevention and treatment of patients with cow's milk allergy.
Currently, there are a large number of mixtures based on protein hydrolyzate for the treatment and prevention of allergies. The European Directive "On infant formula and formula for older infants" helps to choose the right formula, in which an amendment has appeared that regulates the requirements for hypoallergenic mixtures [6]. Hypoallergenic should be considered mixtures that reduce the risk of developing an allergy to BCM and meet the following requirements:
protein content - 2.2–3.0 g/100 kcal;
the biological value and protein utilization ratio of the mixture is higher compared to casein;
the amount of essential amino acids is higher compared to the level of amino acids in breast milk;
lack of sensitization to CMP has been proven in animal experiments;
the level of immunoreactive protein is less than 1%;
there is objective evidence of the preventive effect of the product, obtained in the course of clinical studies conducted in the framework of evidence-based medicine;
Prophylactic formulas cannot be used for therapeutic purposes in children allergic to CMP.
Mixtures based on protein hydrolysates, depending on their clinical purpose, are divided into three groups:
hypoallergenic medicinal mixtures;
hypoallergenic therapeutic mixtures;
hypoallergenic prophylactic mixtures.
In the absence of breast milk or its deficiency, children at risk of developing food allergies are recommended to use hypoallergenic mixtures of prophylactic ("Nan GA", "Enfamil GA") or therapeutic and prophylactic purposes ("Humana GA", "Hipp GA", "Nutrilon Pepti TSC ", "Nutrilak GA", "Frisopep").
The protein component in prophylactic mixtures is mainly represented by short-chain peptides, which practically do not have allergenic properties. Short chain peptides are the main substrate absorbed in the intestine. The content of short peptides in these mixtures has a clear advantage over mixtures containing only free amino acids. They are absorbed faster and more completely in the gastrointestinal tract, since transmembrane transport systems are better developed for them than for free amino acids.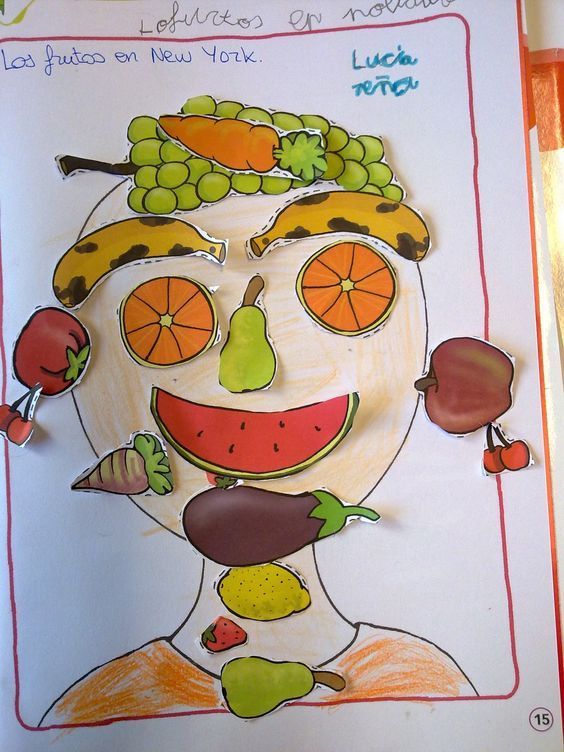 The use of hypoallergenic mixtures with a low content of free amino acids should be recognized as more physiological, since this ensures the balance of amino acids in the blood of the child, close to that of breastfeeding.
The low content of free amino acids and the optimal carbohydrate composition provide the mixture with an osmolarity similar to breast milk and a good palatability of the product. The composition of the carbohydrate component of prophylactic mixtures includes lactose and glucose polymers. Lactose is necessary for the development of normal intestinal microflora, promotes the absorption of calcium, is a source of galactose in the body. Glucose polymers provide low osmolarity for such mixtures.
In accordance with the recommendations of the European Society of Pediatric Gastroenterologists, Hepatologists and Nutritionists (ESPGHAN), when prescribing a preventive diet for children at risk, it is not recommended to completely exclude lactose from the diet (except when it comes to lactase deficiency), use foods with a high content of free amino acids and medium chain triglycerides.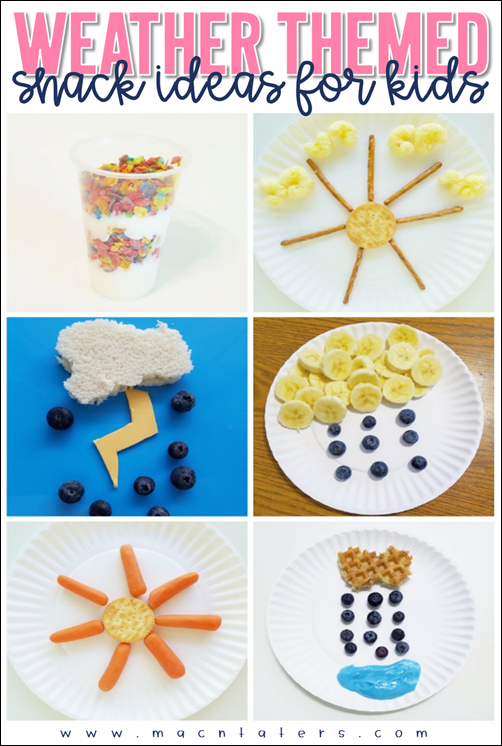 In this regard, it is considered irrational to use therapeutic mixtures with a high degree of hydrolysis protein for prophylactic purposes, as well as prophylactic mixtures are contraindicated for therapeutic use in children with an allergy to CMP.
Recent studies have established that mixtures based on soy protein isolate are not hypoallergenic and therefore cannot be used to prevent food allergies.
One of the important advantages of prophylactic mixtures is not only their low allergenicity, but also the possibility of forming food tolerance to CMP. Food (oral) tolerance is characterized by the immunological tolerance of foreign substances, which, if systematically administered, can induce the development of an inflammatory reaction. The induction of unresponsiveness to food antigens is necessary in order to avoid the development of clinical hypersensitivity to food allergens.
Exposure to bacterial and food antigens during infancy may be of particular importance in the development of tolerance or sensitization.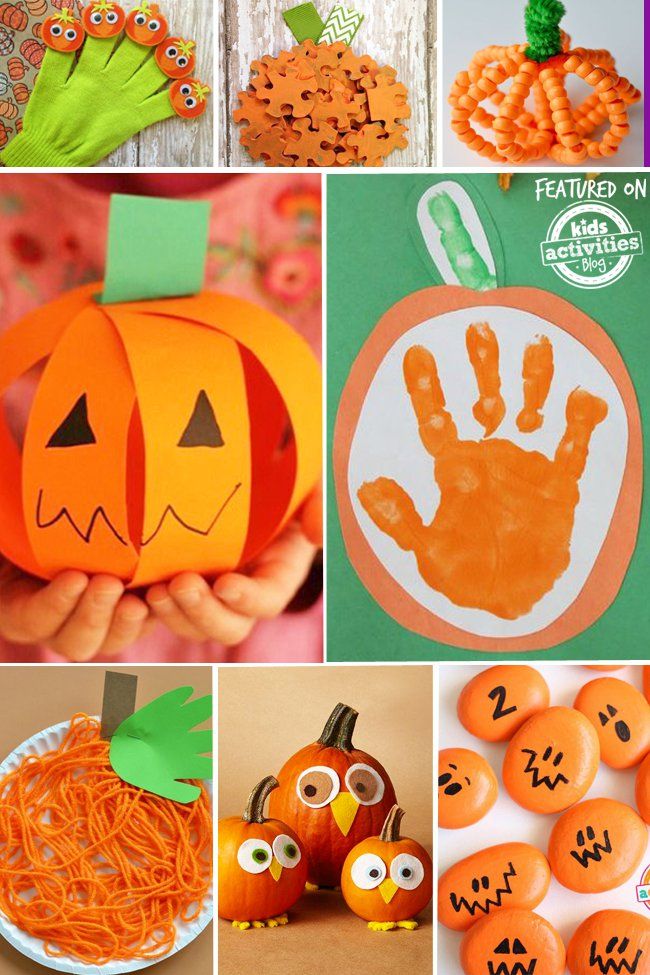 Scientists are getting more and more evidence that both normal and possibly pathogenic intestinal flora are of great importance for the acquisition of immune tolerance. That early colonization may influence the development of mucosal tolerance has been supported by studies showing that postnatal probiotic administration to newborns at high risk of developing allergic diseases significantly reduces the incidence of eczema later in life.
The composition of the intestinal biocenosis and the state of immunological protection can be influenced by the targeted use of medicinal products containing pro- and prebiotics, as well as a number of biologically active additives (lactusan, lactofiltrum, normoflorin, prelax). Such an impact is generally referred to as "functional nutrition".
Factors contributing to the colonization of the intestine by normal microflora can be divided into three main groups:
probiotics — live bacteria that are a representative of the normal microflora;
prebiotics - non-digestible oligosaccharides, contributing to a selective increase in the number and functional activity of the protective intestinal flora;
synbiotics - a mixture of pro- and prebiotics, in which the presence of the second component improves the survival of the protective microflora.
Currently, various types of fermented milk products are widely used for preventive and therapeutic nutrition of children, which ensure the accumulation of beneficial microorganisms in the intestines, partial breakdown of milk protein and lactose, which reduces their antigenic properties, facilitates digestion, improves the secretory and enzymatic activity of the gastrointestinal tract. a path, suppression of growth and reproduction of conditionally pathogenic microflora, improvement of absorption of calcium, phosphorus, iron.
In the nutrition of children with mild manifestations of allergies, without detecting IgE-mediated reactions to CMP, it is possible to use fermented milk mixtures ("NAN fermented milk", "Gallia Laktofidus" 1 and 2, "Agusha-1", "Theme").
When prescribing products with probiotic properties, it is necessary to strictly evaluate their individual tolerance. It should be remembered that the presence of a fungal infection is a contraindication for the use of fermented milk products obtained using kefir mushrooms in the diet.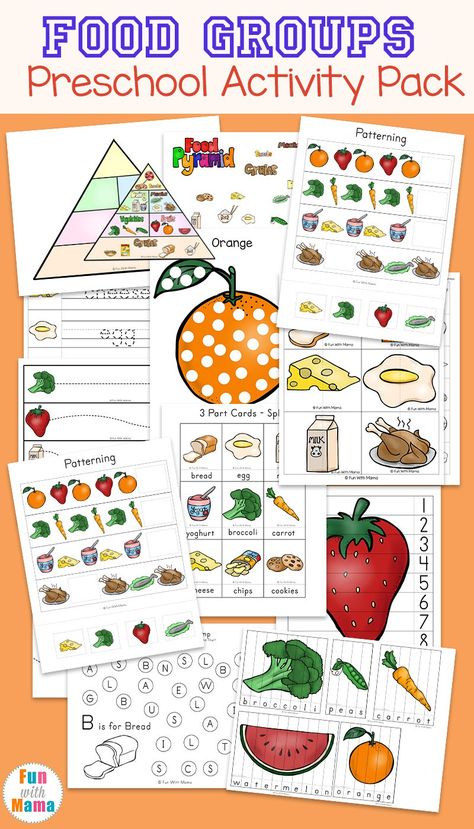 Recent studies have identified the immunomodulatory properties of polyunsaturated fatty acids and antioxidants, including ascorbic acid, tocopherol, β-carotene, selenium, and zinc, suggesting that food is not only a source of food antigens that cause sensitization, but may also protective effect.
As children grow older, there is a tendency to lose the clinical signs of hypersensitivity to milk, soy, eggs, and wheat. It is important to note that tolerance to CMP is restored in most children by the age of 3, however, in 15–20% of children at this age, intolerance to milk remains, and in 9-15% of manifestations of milk allergy can persist up to 10-15 years of age. Unlike hypersensitivity to milk, soy, eggs and wheat, the reaction to fish, seafood, peanuts, tree nuts does not tend to disappear. Such variants of food allergies are considered lifelong, so patients must constantly follow a diet and be under medical supervision.
Thus, the primary prevention of food allergy is a complex and understudied problem.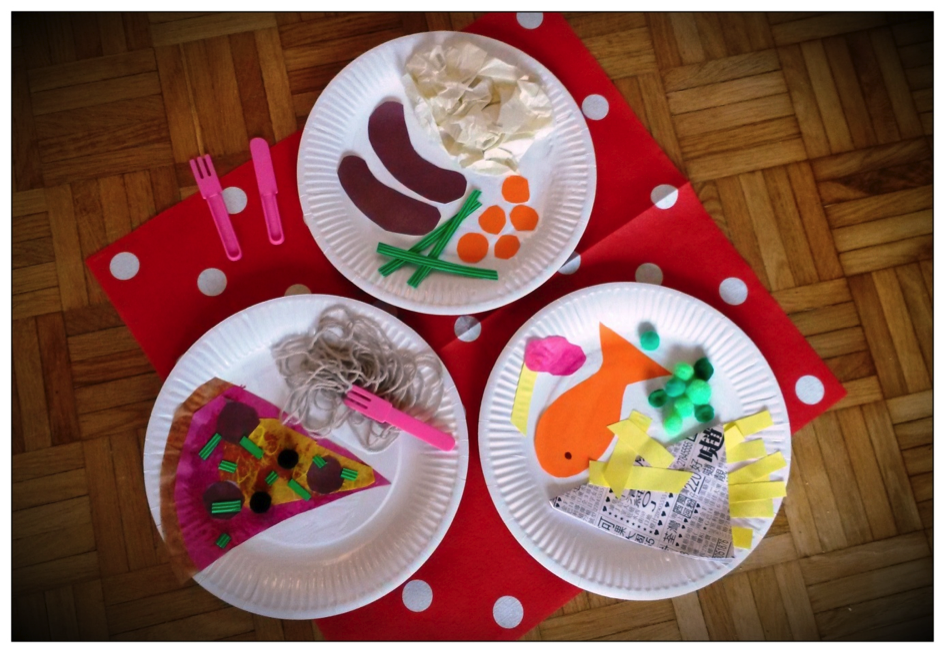 The attention of specialists developing dietary approaches to the prevention and treatment of allergic diseases is focused on elimination diets. Measures to prevent food allergies in the field of creation and use of hypoallergenic products are of particular interest to researchers. It is possible that in the future it will be possible to use peptides and products of processing of specific food proteins to induce tolerance, which opens up broad prospects for the prevention of allergic reactions in children at an early age.
Literature
A. B. Allergy and allergic diseases. First of two parts. N.Eng. J. Med. 2001; 344:630–637.
Hill D. J., Hosking C. S., Heine R. G. Clinical spectrum of food allergy in children in Australia and South-East Asia: identification and targets for treatment/Ann. Med. 1999; 31:272–281.
Burks W., Helm R., Stanley S. et al. food allergens. Curr. Opin. Allergy Clinic. Immunol. 2001; 1:243–248.
Hill D. J., Firer M.