Food ideas for baby's first birthday party
65 First Birthday Party Food Ideas And Planning Tips
The best party food ideas that will be loved by kids and grown ups alike.
Image: Shutterstock
You may be super excited about your baby turning one, and you want to host the best party to celebrate their first birthday. Tiny tots are your most important guests, and so your baby's first birthday party food ideas must include exciting, colorful, and fancy options on the table. You need to do many things, including selecting a party theme, deciding on the guest list, buying gifts, and planning the food. If you are confused about the food, we can help you with the planning process by providing delicious snack and dessert ideas in this post. These creative ideas are sure to impress children and their parents alike.
What Kind Of First Birthday Party Are You Planning?
Image: Shutterstock
You can come up with the food menu only when you have the basic idea of the birthday party.
Decide if it is going to be a small snack or high tea party, or you want to host a lavish lunch or dinner.
If you are planning for a simplistic evening party, then you can make a handful of items at home. Your family members or close friends could help you prepare some delectable recipes.
If it is going to be a big party, you may have to hire a caterer and plan a mixed menu. Make sure you find a well-known catering agency that specializes in making the best quality kid-friendly food items.
Who Are The Guests?
Having a guest list ready would make it easier to figure out the quantity and type of food to have at your baby's first birthday party.
Will it be a small party with only family or friends?
Will you invite your close relatives and neighbors?
How many babies and toddlers would be attending the party?
How many teenagers or parents or adults would attend?
When you have the answers to these questions, you can plan the food ideas and serving size.
What Food To Include In The Menu?
Image: Shutterstock
You need to think about the food categories based on the guest list.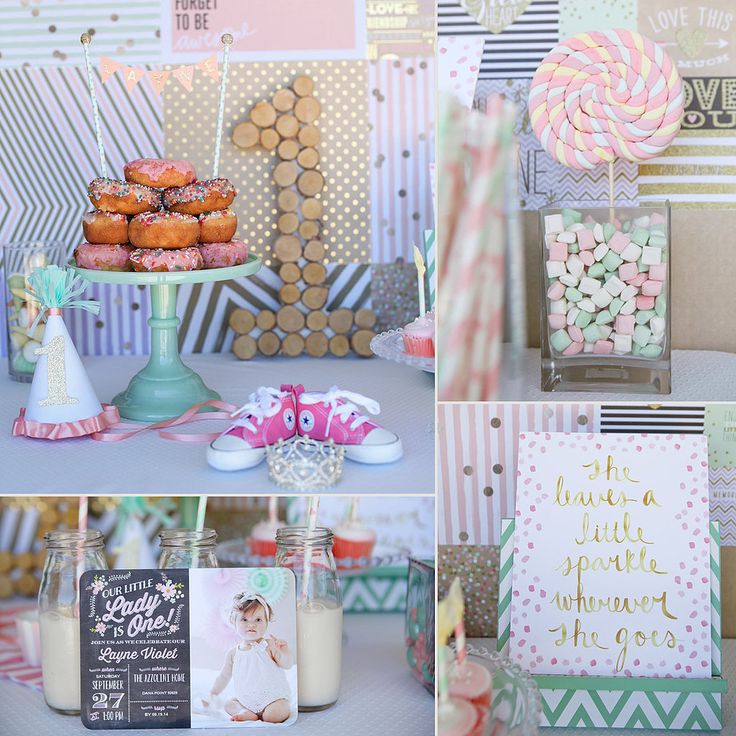 If it is a large party, then you may have to categorize the menu.
You need to include vegetarian and non-vegetarian items to fit the needs of all the guests.
In case you are inviting vegan friends, make sure you have vegan items on the menu.
You should also have a few types of desserts and drinks. Have colorful and delicious food items that please everyone attending the birthday party.
If there is a theme party, make sure that the food reflects the theme. For instance, if the party theme is "Frozen," then try to have more blue food items and pictures of "Frozen" movie characters all around.
First Birthday Party Food Ideas
We have some mouth-watering food choices in every category to delight your guests, including the adorable children and the grown-ups.
Finger food and appetizer ideas
Image: Shutterstock
Appetizers or starters are the first course of a meal. They should be tempting and light to give an excellent start to the party meal.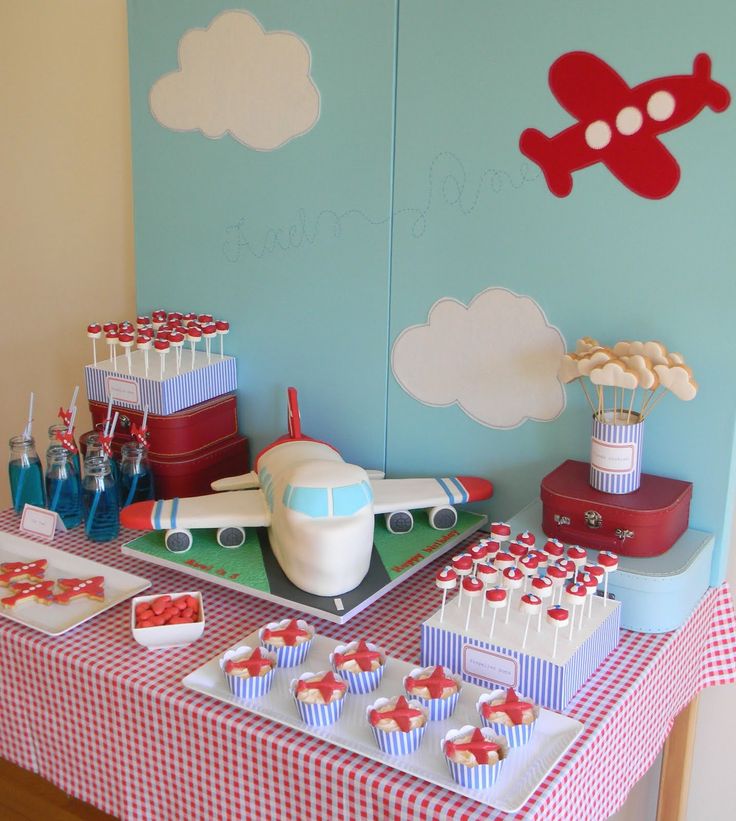 Toddlers and children fill their tummies with starters as they are fond of them. Having a variety of options would be a good idea. We have a few palatable suggestions here.
Fruits on skewers or fruit salad
Vegetable and chicken nuggets
Baby breadsticks with cheese
French fries or potato smileys or potato wedges
Cookies with cream or crackers
Muffins and bagels
Devilled eggs
Egg mini muffins
Roasted or steamed vegetables and dip
Small sandwiches
Cheesy garlic bread
Chips and dips
Cheerios
Puffed snacks
Wafers and pretzel
Mini pancakes
Savory foods
The savory foods or main meal of the party should be delightfully flavorsome. The main items in the party menu should be filling and appealing to all the guests. There should be items for every guest, be it a vegan, vegetarian, non-vegetarian, or a health-conscious person.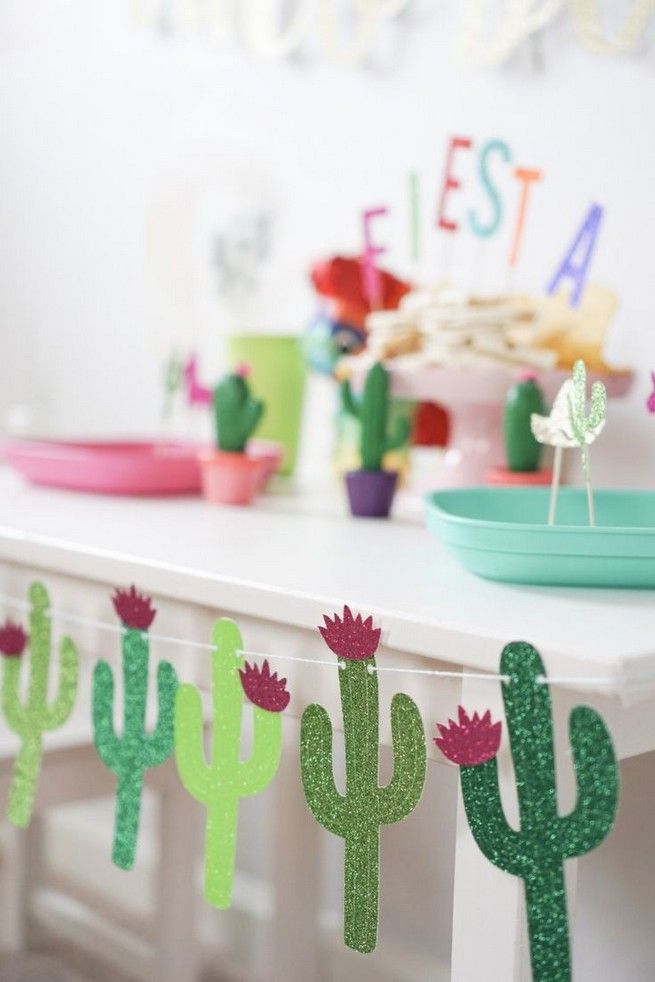 Pizza – vegetarian and non-vegetarian
Cheesy macaroni with different toppings such as chicken bites, bacon, and veggies
Vegetarian and chicken burger
Quesadilla
Grilled cheese sandwiches
Barbecue sandwiches
Crustless sandwiches
Pasta with cheese and salad options or meatballs
Vegetable noodles
Taco pinwheels
Casserole
Small squared pizza bites
Chicken tenders
Chicken sliders
Nachos filled with cheese
Pizza rolls
Cheese and garlic bread
Stuffed or toasted kebabs
Beef rolls with cheddar cheese
Stromboli
Desserts
Image: Shutterstock
No party is complete without desserts. Your baby's first birthday party should have desserts that become the talk of the party. Children and adults love trying out different kinds of sweet items, so we have covered a few delicious dessert ideas for you.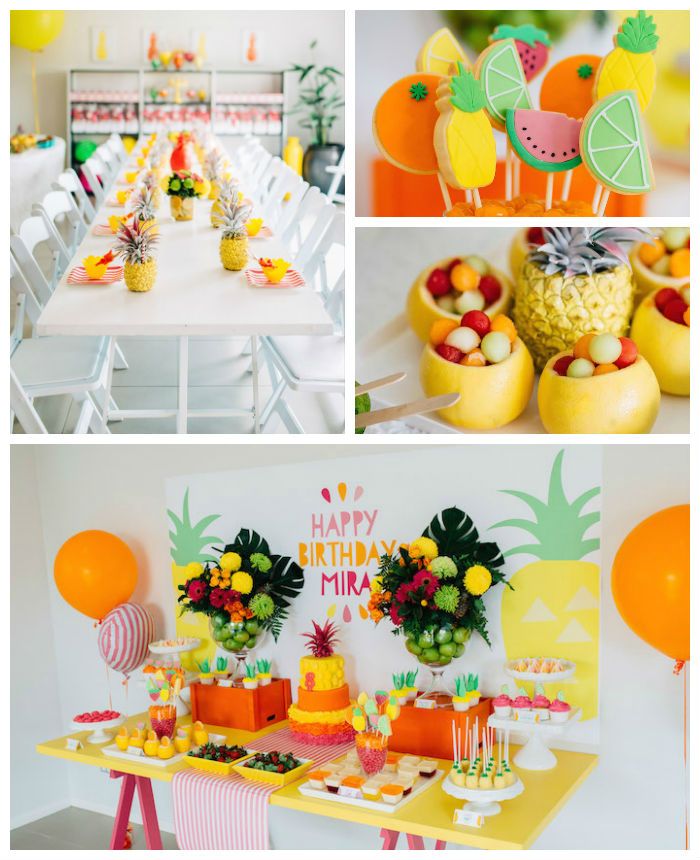 Birthday cake (your baby's favorite shape and flavor)
Fruit salad or yogurt
Ice cream of different flavors
Jelly and custard
Cupcakes
Pops and candies
Mini pies
Ice cream cone cupcakes
Ice cream sandwich
Doughnut holes or baked doughnuts
Mini s'mores
Frozen treats or popsicles
Assorted cookies
Cheesecake pastries
Frozen pops
Honey waffles
Marshmallow pops
Fruit pies
Macarons or ice cream sandwiches
Fried ice cream
Drinks and beverages
Image: Shutterstock
It's your baby's first birthday celebration, so make sure you are not having alcoholic drinks. There are some healthy and fruity options you can try and impress your guests. Remember, the party is more for the children than the parents.
Lemonade or fruit smoothies
Hot chocolate
Vanilla milkshake
Fruity cocktails
Citrus punch
Iced tea with fruit flavors
Hawaiian drink
Rose milk
Yogurt smoothies
Tips For Planning Your Baby's First Birthday Food Menu
The first birthday is a big deal for parents, thus planning would make your job easier.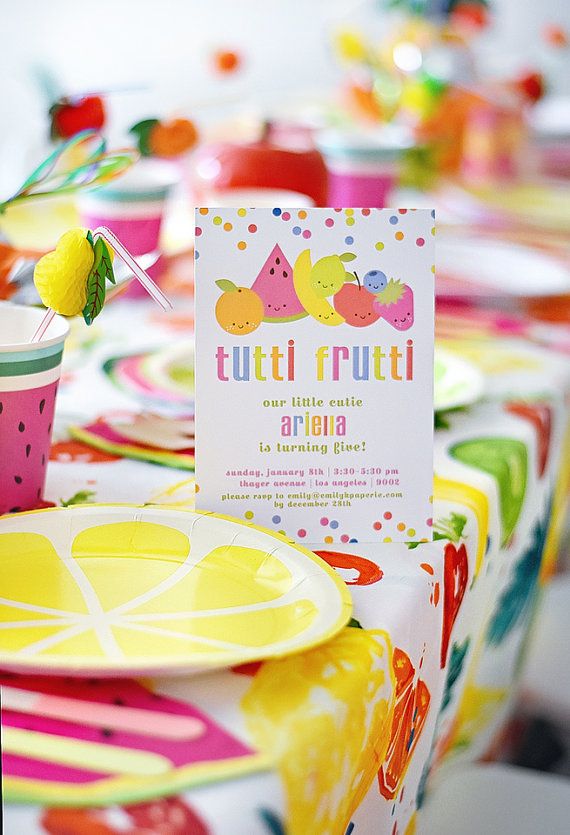 We have some general tips for you here.
Get child-friendly glasses, plates, and cups made of eco-friendly and high-quality food-grade material.
Keep fresh, high-quality, and hygienic food only. If you are ordering food, then go with the best caterer or restaurant.
You can ask the parents if their children have any food intolerances or food allergies.
Do keep in mind your guest's preferences, like those related to religious or other food choices.
Don't keep choking hazards, including nuts, grapes, hard lollies, popcorn, or hard candies on the table.
Keep an eye on what the children are sipping and munching on. See that toddlers and babies are not consuming fizzy drinks or caffeinated beverages.
Choose a cake flavor that is liked by both children and their parents. Try to have an eggless cake so that most of the guests can relish it.
Make tempting and colorful foods so that children enjoy them.
1. How much should I spend on a first birthday party?
It entirely depends on you.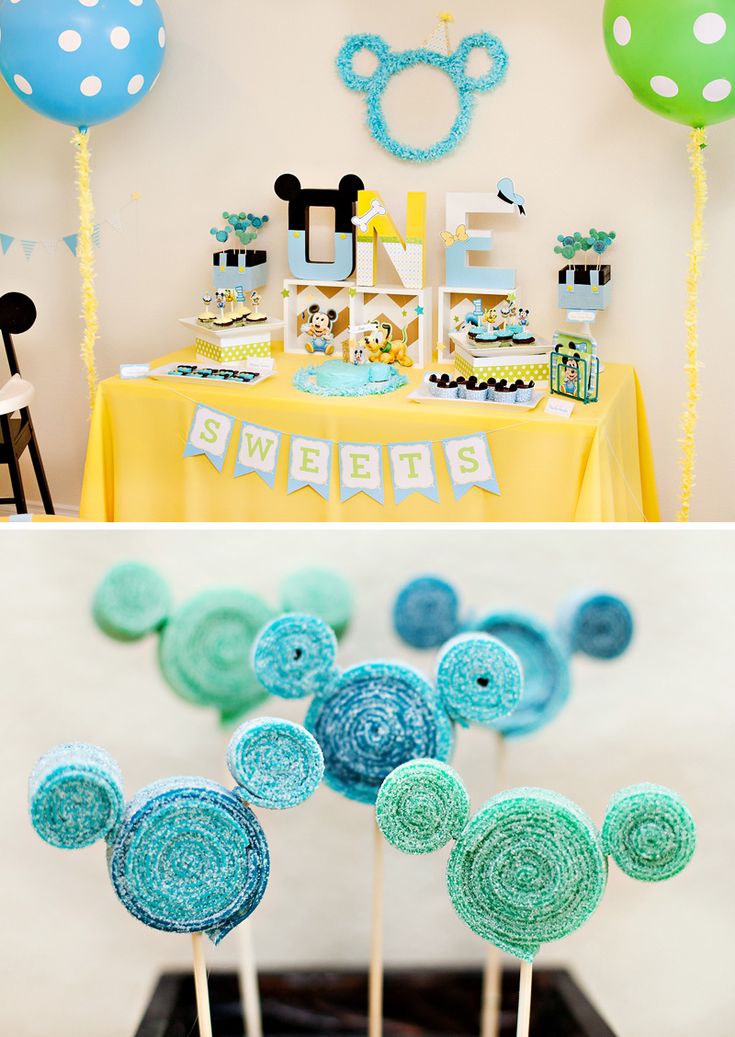 If you want an extravagant party with all your friends and family, you may spend around $1000 or more. If you want a quiet and intimate affair with only your near and dear ones, you can cut the expenses and spend less than $300.
2. What time should a first birthday start?
Consider your baby's sleeping time and active hours before hosting a birthday party. Depending on that, you can throw a party in the morning, afternoon, or evening. Make sure to pick a time convenient for you and your guests.
3. Can I feed my baby cake on their first birthday?
Yes, a small piece of cake would not harm your baby. However, chop the cake into tiny bits before feeding it to your baby to avoid choking hazards. Also, if you love baking, you can make a homemade cake using healthy ingredients to introduce to your baby.
For every new parent, their baby's first birthday is one of the most awaited events. While you could be excited to organize a grand party for your little one, it would help if you plan for the event, follow a schedule, and keep things systematized.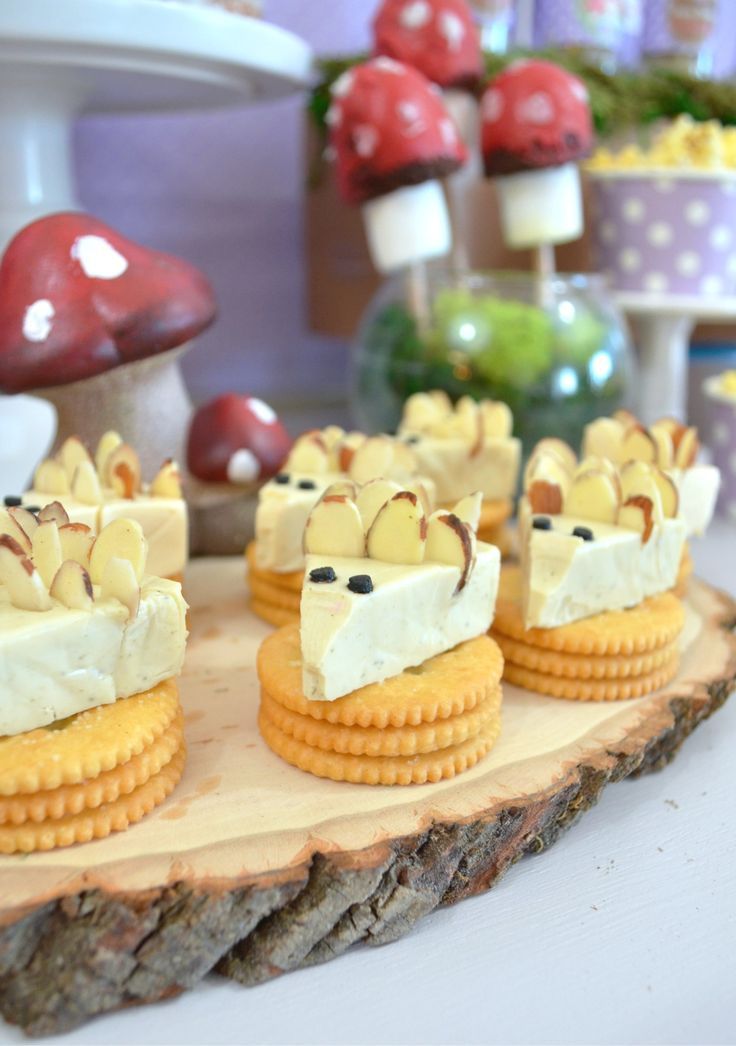 The variety of food and a delectable menu is a must-have for the party to be enjoyable and remembered. Take cues from these first birthday party food ideas to include the most delicious and exciting food items on the menu. Also, do not miss out on clicking adorable pictures of your munchkin and the event to relish the memories later.
Key Pointers
Decide on the first birthday party theme, followed by the guest list and the menu.
You can plan appetizers, main course, beverages, and desserts for a large party.
You may have different options for your guests' preferences for vegan, vegetarian, or non-vegetarian food.
The following two tabs change content below.
Shikha is a writer-turned-associate editor at MomJunction. Having done a certification in Relationship Coaching, her core interest lies in writing articles that guide couples through their courtship to marriage and parenthood.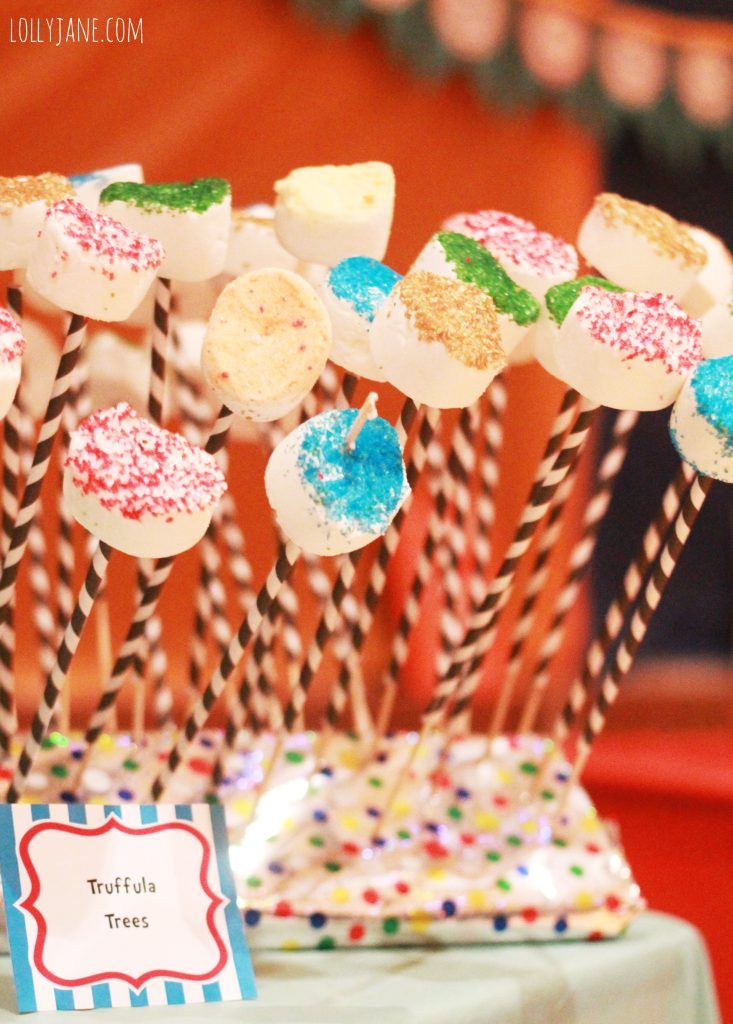 She also specializes in baby names. Being a postgraduate in Human Resources from Jawaharlal Nehru Technological University, she likes understanding people and their relationships. This reflects in her relationship...
View Profile ›
Natasha Uspensky is a certified holistic nutrition counselor, Ayurvedic practitioner, wellness blogger, and founder of NU Health & Wellness and The Organic Beauty. She practices a holistic approach to wellness, believing that health and happiness come from achieving a sense of balance in all areas of life — from food, movement, and environment, to relationships, community, and career. She specializes...
View Profile ›
35 Recipes for a Baby's First Birthday Party
Celebrate your baby's first birthday in style with these adorable party recipes! From cakes to appetizers, you can't go wrong with these crowd favorites.
1 / 35
This magical unicorn cake tastes as good as it looks.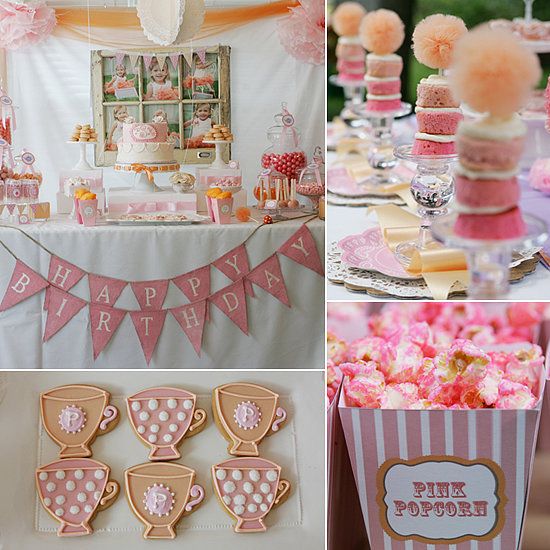 Baking in smaller pans creates impressive height, and a few simple decorating tricks turn it into a showstopping dessert. —Lauren Knoelke, Des Moines, Iowa
Go to Recipe
2 / 35
I'm all grown-up, but I still love to play with my food. Garbanzo beans in the guacamole add taste, texture and nutrition. The croc part is just plain fun. —Kallee Krong-Mccreery, Escondido, California
Go to Recipe
3 / 35
These tasty little bites go over well with kids. They're also delicious with soups or as party appetizers. —Mrs. Marvin Buffington, Burlington, Iowa
Go to Recipe
4 / 35
Rhubarb grows abundantly in our large farm garden. I'll make this punch for summertime gatherings or for special occasions with our extended family. —Ina Frey, St. Clemens, Ontario
Go to Recipe
5 / 35
It's impossible to stop nibbling on warm pieces of this cheesy, oniony bread.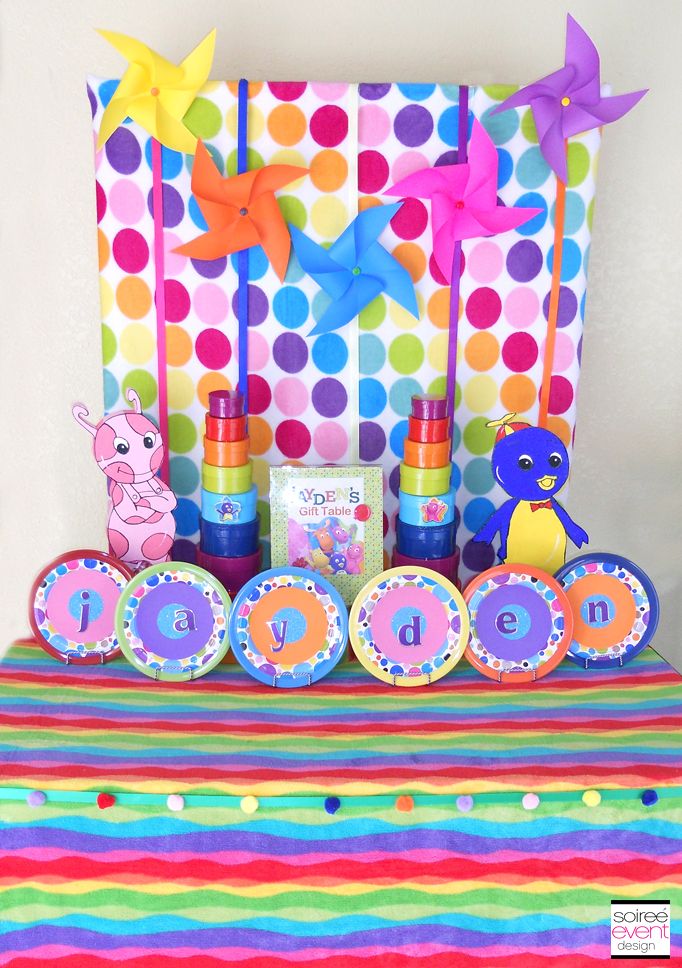 The sliced loaf fans out for a fun presentation. It's one of the best savory appetizers I've found. —Kay Daly, Raleigh, North Carolina
Go to Recipe
6 / 35
I took these slow-cooked wings to work, and they vanished before I even got a bite! The tangy sauce is lip-smacking good. —Sherry Pitzer, Troy, Missouri
Go to Recipe
7 / 35
My mom used to make pinwheels every Christmas, and I still love them. They are so colorful, and perfect for sharing in gift boxes.—Jill Heatwole, Pittsville, Maryland
Go to Recipe
8 / 35
Here is a fast appetizer recipe that goes over well at my house. Each bite has gooey melted cheese and real pizza flavor. Try serving them with pizza sauce for dipping. —Debra Purcell, Safford, Arizona
Go to Recipe
9 / 35
The simple ingredients and family-friendly flavor of these little sausage cups make them a go-to dinner favorite.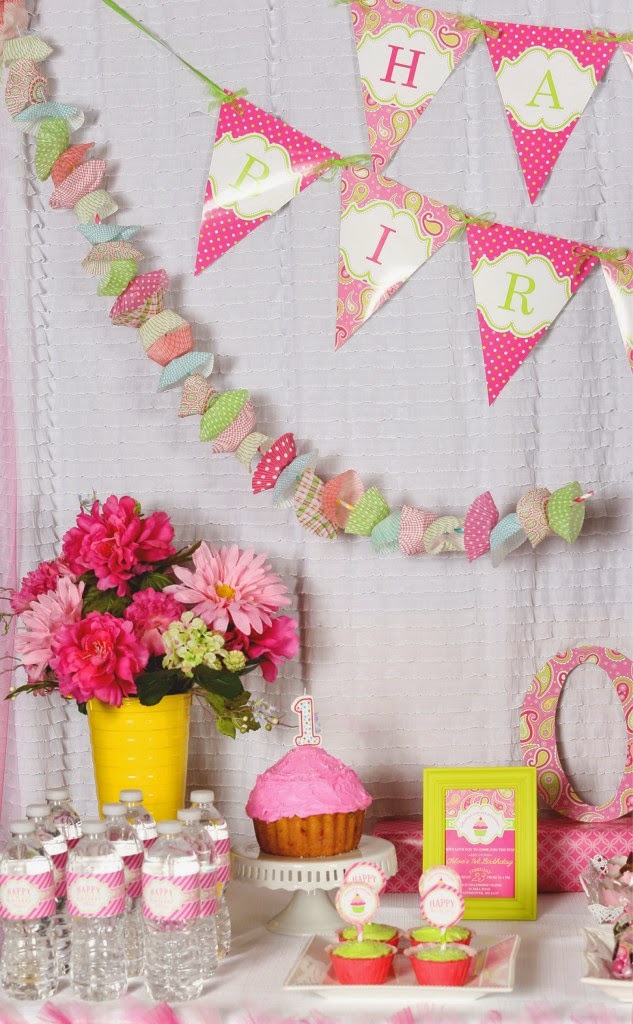 And everyone gets their own pies—which makes them even better! —Kerry Dingwall, Ponte Vedra, Florida
Go to Recipe
10 / 35
Dip fresh strawberries in melted candy-coated discs to create a rainbow of color. Or get adventurous and make a unicorn. The creative possibilities are endless. —Taste of Home Test Kitchen, Milwaukee, Wisconsin
Go to Recipe
11 / 35
I was looking for ways to spice up traditional chicken nuggets and came up with this recipe. The chips add a crunchy texture and flavor, while the meat is tender on the inside. —Kristina Segarra, Yonkers, New York
Go to Recipe
12 / 35
When I'm entertaining, this colorful dish is my top menu choice. My friends can't resist the hearty appetizer topped with cheese, lettuce, tomatoes and olives.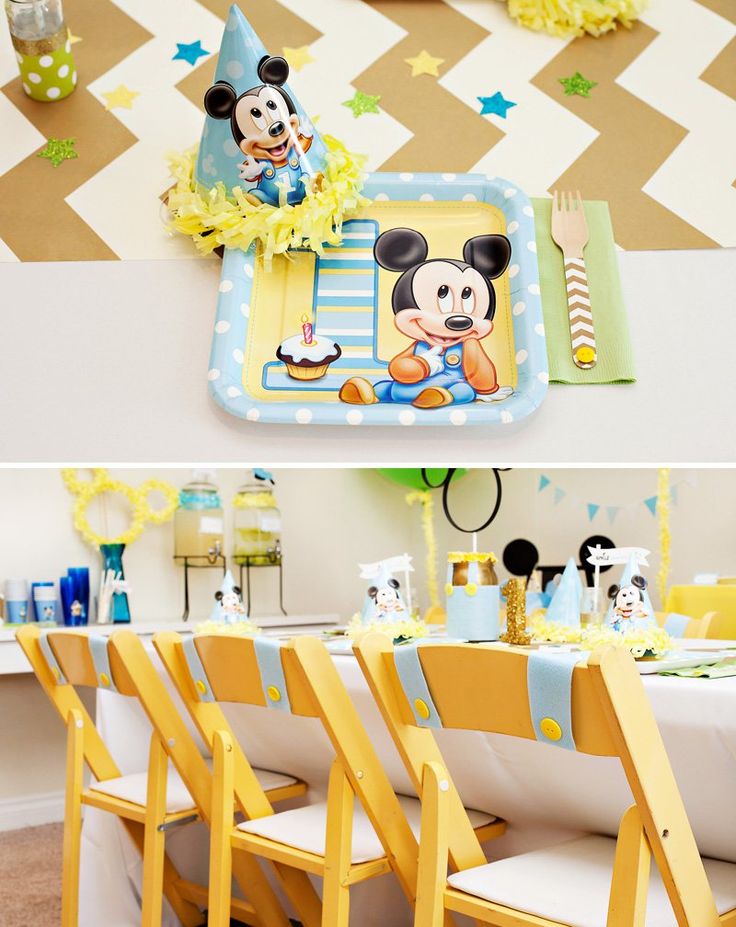 —Kathy Young, Weatherford, Texas
Go to Recipe
13 / 35
I created this recipe based on our family's love of chocolate-dipped ice cream cones. Red heart-shaped sprinkles make them fun for Valentine's Day. Vary the color to match the occasion. —Jennifer Gilbert, Brighton, Michigan
Go to Recipe
14 / 35
This pretty fruit punch has just the right amount of sweetness. The ice ring keeps it cool for hours without diluting the flavor. —Marci Carl, Northern Cambria, Pennsylvania
Go to Recipe
15 / 35
These cute little sausage and bacon bites are finger-licking good. They have a sweet and salty taste that's fun for breakfast or as an appetizer. —Cara Flora, Kokomo, Indiana
Go to Recipe
16 / 35
We love to entertain at home and the office.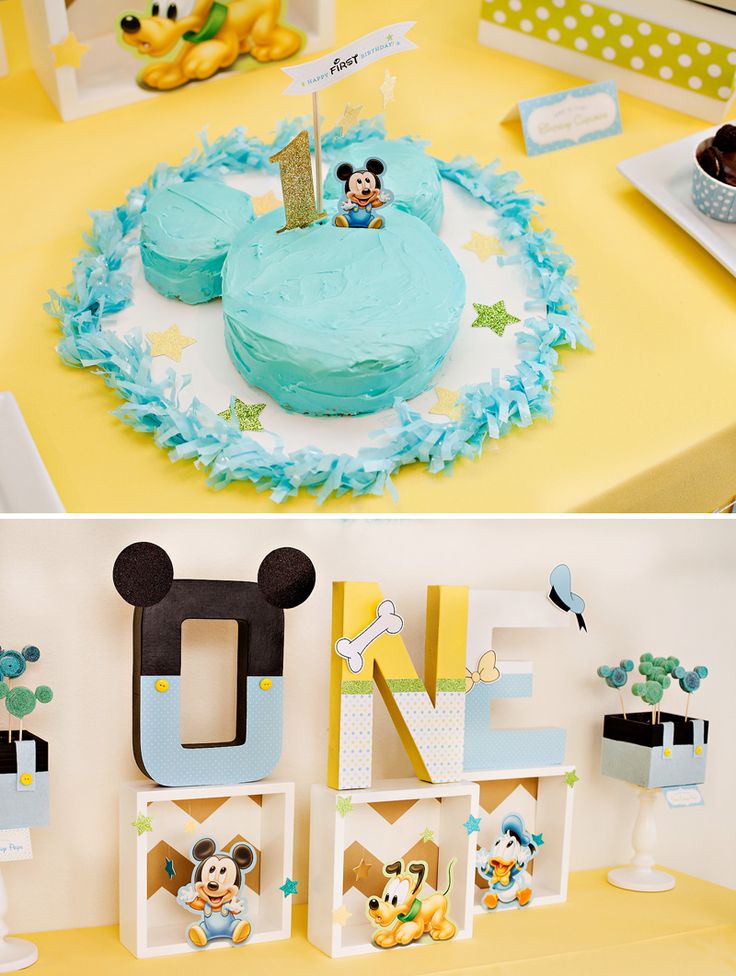 Ham and cheese rolled in tortillas make a quick and easy appetizer that's easy to transport. —Susan Zugehoer, Hebron, Kentucky
Go to Recipe
17 / 35
For ages, my brother's family and I have gotten together on Christmas Eve, and always eat snacks while we open our presents. This Tex-Mex spin on classic appetizer pizza is one we have again and again. —Laurie Pester, Colstrip, Montana
Go to Recipe
18 / 35
We have a large family, so we go through beverages quickly at our house. This thirst-quenching tea is simple to mix together and has a sparkling citrus flavor we all enjoy. —K. Kitell, Lenexa, Kansas
Go to Recipe
19 / 35
Cream cheese is the secret ingredient in this simple pound cake recipe. It makes the cake firm for cutting—and easy to frost, too.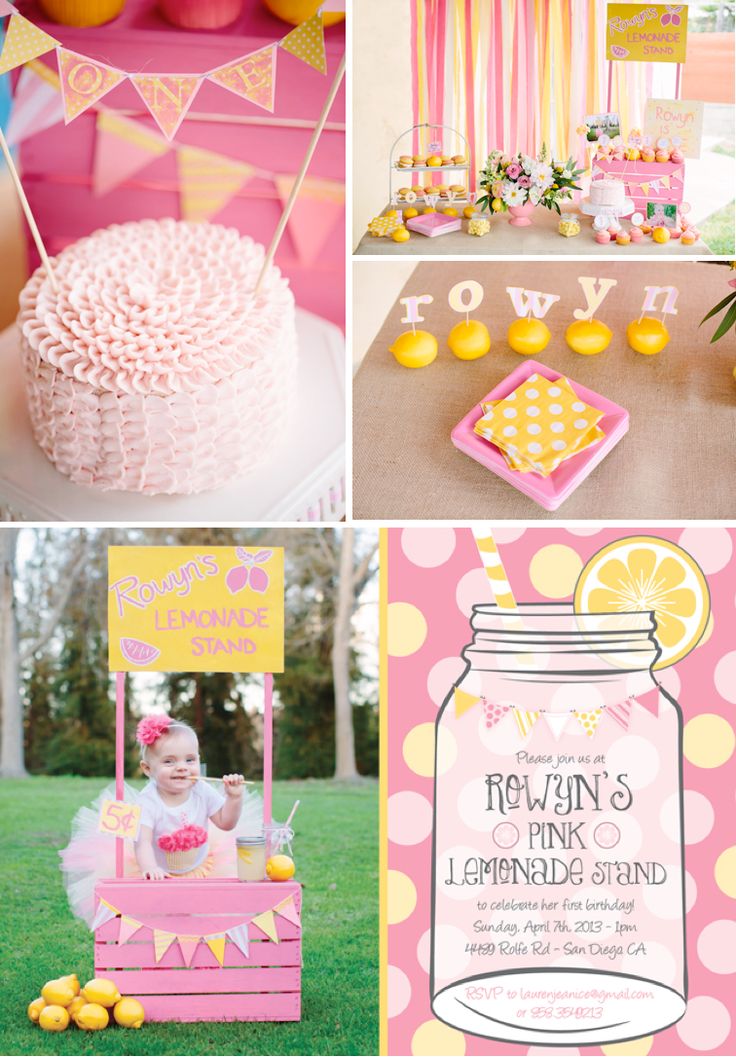 This cake can be baked ahead and frozen, then thawed before the party and decorated, leaving you with plenty of time for other preparations. — Ethel Ledbetter, Canton, North Carolina
Go to Recipe
20 / 35
These quick, versatile wontons are great for a savory snack or paired with a bowl of soothing soup on a cold day. I usually make a large batch, freeze half on a floured baking sheet, then store in an airtight container. —Brianna Shade, Beaverton, Oregon
Go to Recipe
21 / 35
I love pizza, and I love macaroni and cheese. After lots of experimenting, I figured out a wonderful way to combine the two. The pizza is a big hit among my colleagues, friends and family! —Martha Muellenberg, Vermillion, South Dakota
Go to Recipe
22 / 35
I created this giant peanut butter cookie cake for my husband, adding light and low-fat products to the cookie dough.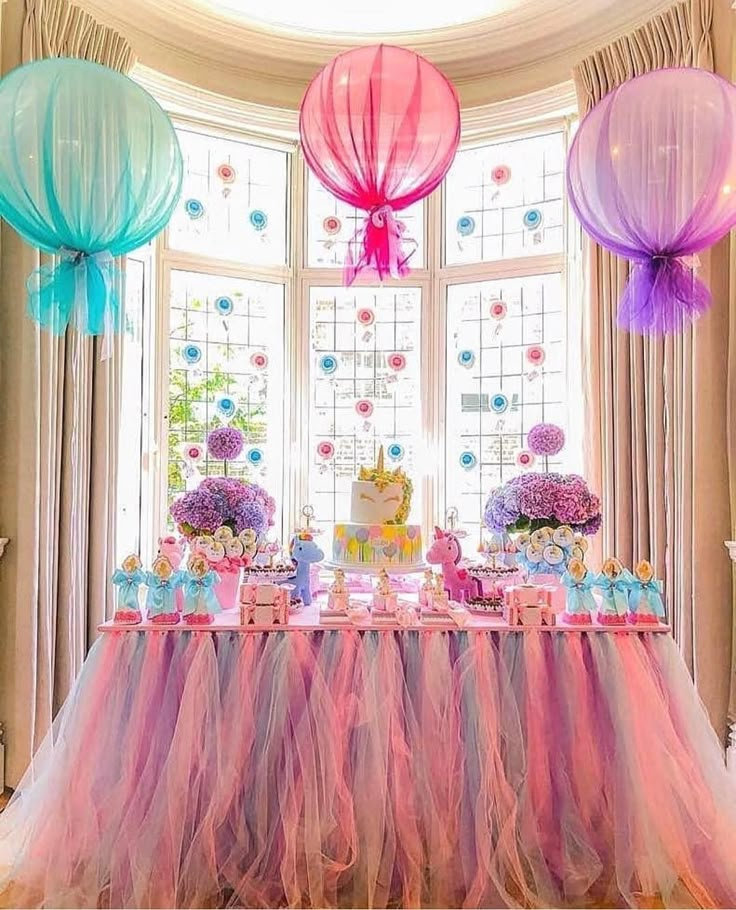 It was so fantastic that I fixed it with conventional ingredients for guests. Since it can be made ahead of time and frozen, it cuts stress for busy hostesses. And really, who doesn't love peanut butter ice cream? —Joann Belack, Bradenton, Florida
Go to Recipe
23 / 35
This is a super fun way to serve lasagna for make-ahead lunches, potlucks or other fun get-togethers. My daughter took some of these to work and by noon was emailing me for the recipe. —Sally Kilkenny, Granger, Iowa
Go to Recipe
24 / 35
Here's a simple recipe to create a colorful and fun breakfast—or snack! For the glaze, use any type of juice you like. —Taste of Home Test Kitchen
Go to Recipe
25 / 35
It's hard to resist a crescent roll, bacon and cream cheese in one bite! Kids, friends, everyone will scarf these cream cheese pinwheels down.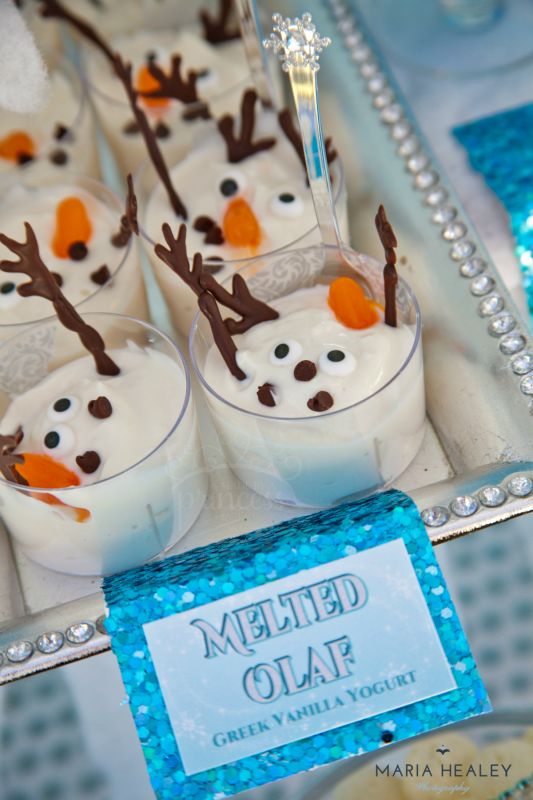 Now I bake a double batch whenever we have a get-together. —Krista Munson, Sharpsburg, Kentucky
Go to Recipe
26 / 35
The recipe for these filled and frosted cupcakes was handed down by my mother-in-law, who taught this fledgling cook what to do in the kitchen. She's no longer with us, but baking these treats reminds me of our good times together. —Judie Heiderscheit, Holy Cross, Iowa
Go to Recipe
27 / 35
My friend Mary served these lovely appetizers at a summer gathering several years ago, and I adapted it a bit to my taste. It's a great August recipe when tomatoes and herbs are at their freshest! —Susan Wilson, Milwaukee, Wisconsin
Go to Recipe
28 / 35
Want to sink your teeth into s'mores all year long? Here's the answer! Just combine marshmallow creme, chocolate and graham crackers for an awesome bite.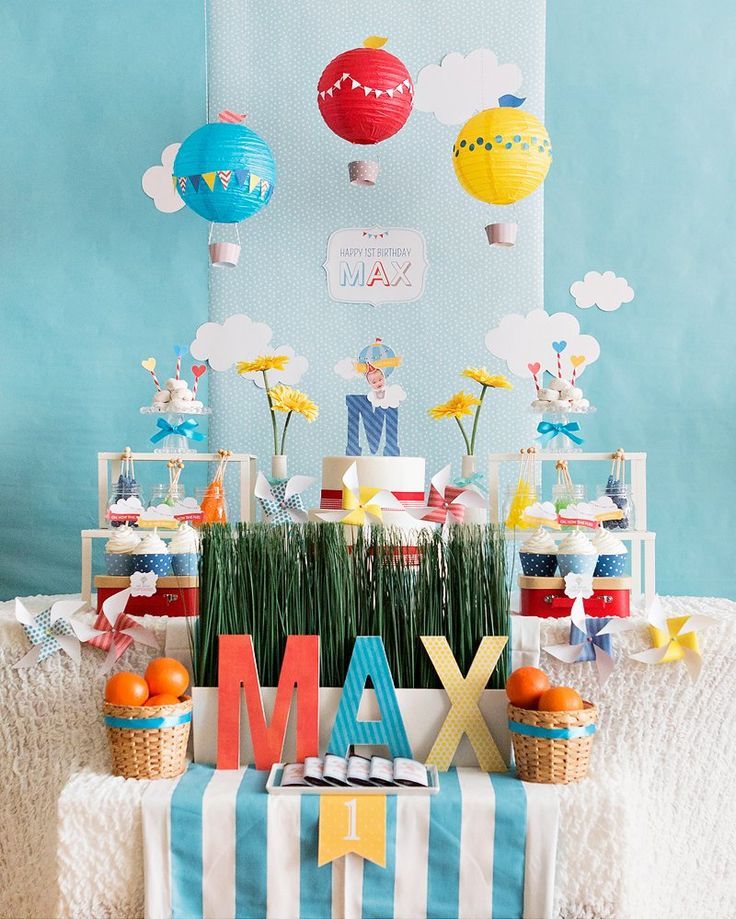 —Stephanie Tewell, Elizabeth, Illinois
Go to Recipe
29 / 35
I was born and raised in Australia, but moved to the U.S. when I got married. When I long for some Australian recipes, I bake up a batch of this sausage roll recipe and share them with neighbors or co-workers. —Melissa Landon, Port Charlotte, Florida
Go to Recipe
30 / 35
I'm on a gluten-restricted diet. I came up with this snack mix one day when I wanted something fast and easy that tasted like lemon bars. It makes a great gift, and folks love the light and fresh citrus flavor. —Patricia Sensenich, Olanthe, Kansas
Go to Recipe
31 / 35
We wanted to get creative with hot dogs, so we made a mac-and-cheesy one. Pile on the extra cheese, relish and even bacon. —Julie Peterson, Crofton, Maryland
Go to Recipe
32 / 35
If you're looking for a fantastic make-ahead snack, try these miniature grilled cheese sandwiches.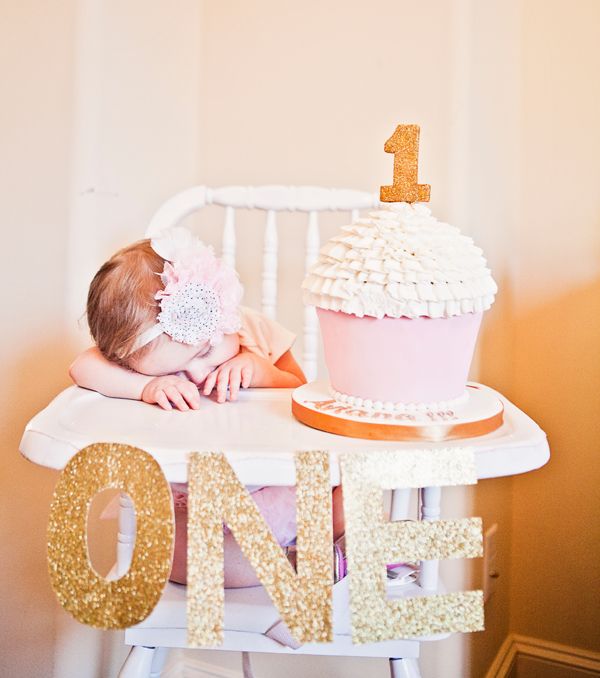 They're nice to have in the freezer for lunch with soup or a salad. My family loves to nibble on them anytime. —Anita Curtis, Camarillo, California
Go to Recipe
33 / 35
Impress guests by making an adorable and delicious cake. It is actually easy to put together.—Bonnie Jost, Manitowoc, Wisconsin
Go to Recipe
34 / 35
Everyone needs a fun, friendly way for kids to play with food. These rich bites are nutty and yummy. Just coat bananas in chocolate and dip them into peanuts, sprinkles or coconut. —Susan Hein, Burlington, Wisconsin
Go to Recipe
35 / 35
Ravioli on a stick is a tasty appetizer everyone talks about. They're simple and fun to make and eat. Use packaged dipping sauces, or make your own. Get my recipes on my blog, thehopelesshousewife.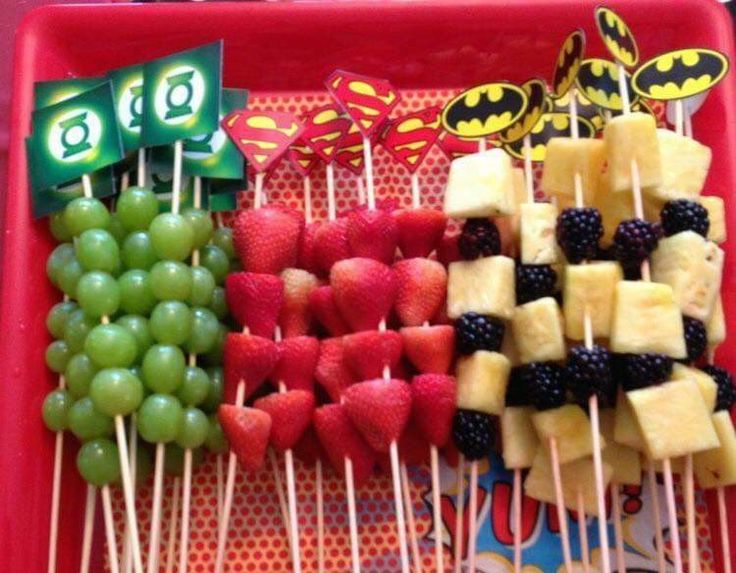 com. —Erika Monroe-Williams, Scottsdale, Arizona
Go to Recipe
Up Next: How to Throw an Amazing Dinosaur-Themed Birthday Party
Originally Published: May 10, 2019
Camille Berry
Part of the third generation in a family of restaurateurs, Camille was born with a passion for cooking and food. She embarked on a career in hospitality where she excelled as a sommelier and wine director. This hospitality experience has given her a wealth of first-hand knowledge about how to pair all manner of drinks with food—plus some serious kitchen skills. These days, she's hung up her wine key in favor of a pen and covers all aspects of food and drink.
best tips and recipes
Behind the first year - the most important, the most eventful in the life of the crumbs and his parents! And although there are still many sleepless nights ahead, knocked down knees, snotty noses, all the same, most often moms, dads, grandparents will remember this first difficult and happy year.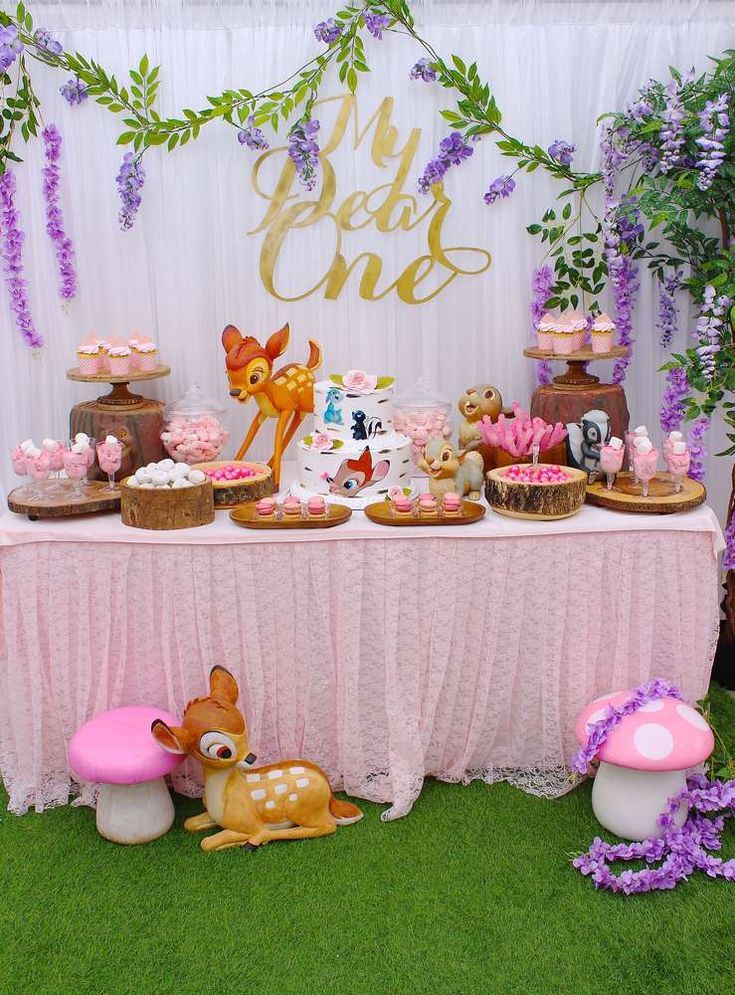 For many mothers, the question of what to cook for the first birthday of their child is of great interest. The festive menu will largely depend on the composition of the guests - how many adults and children will be.
If you are planning to invite several of your friends with babies of about the same age, it is better to organize a separate area for children. It should be understood that it is unlikely that they will all sit quietly at the table - rather, they will like to crawl somewhere, play, gnaw something. Therefore, it makes sense for them to prepare a separate table covered with festive delicacies and small dishes.
---
Contents
How to make a menu for a baby's first birthday?
What to cook for a year?
Tips for organizing a festive table
Cake for a one-year-old baby
Delicious cake recipes
---
How to make a menu for the first birthday of a baby?
For kids under three years old, it is not worth overloading the menu with an abundance of products.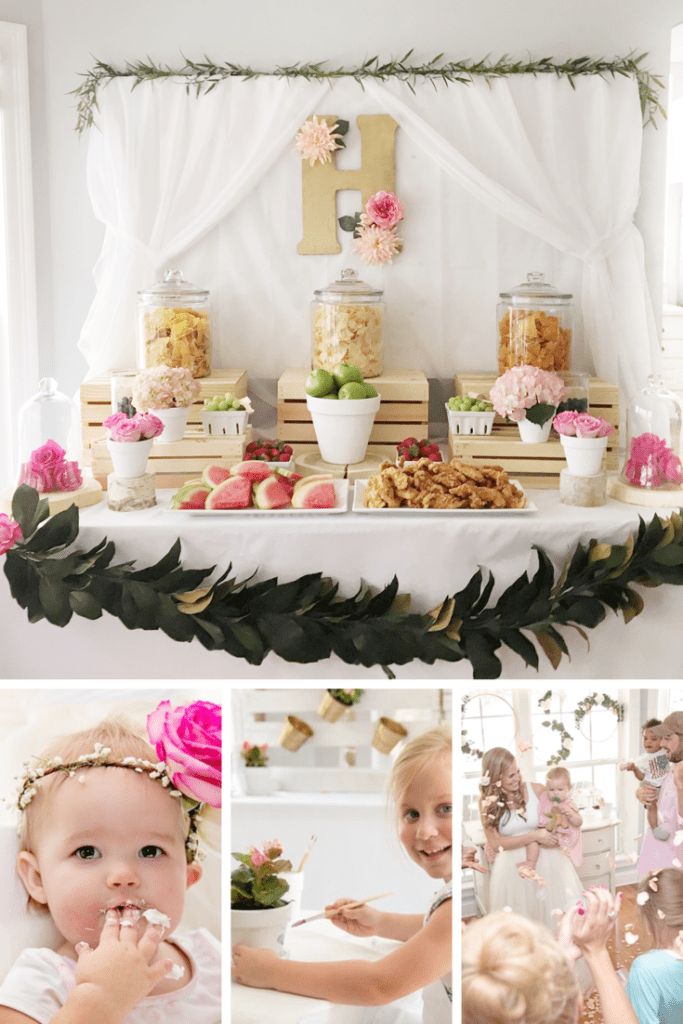 Children of this age do not tolerate the abundance of food and various combinations of foods. This can cause them an attack of tummy pain, increase gas and colic, and cause indigestion.
For kids, the holiday itself will become more important than what dishes are on the festive table. Most likely, in many years he will not even remember how the celebration went. Just try to give your baby more joyful emotions on this day.
Call close relatives or friends with babies around the same age. This will greatly simplify the preparation of the menu for children.
Include in the menu:
a couple of snacks;
hot dish;
dessert.
Even a simple carrot salad can be served as an appetizer, but it is better to supplement it with chopped dried apricots and season with sour cream. For older kids, crackers with chicken or fish pate, garnished with slices of thinly sliced ​​cucumber, are perfect.
Babies aged 2-3 love to eat canapes, sandwiches.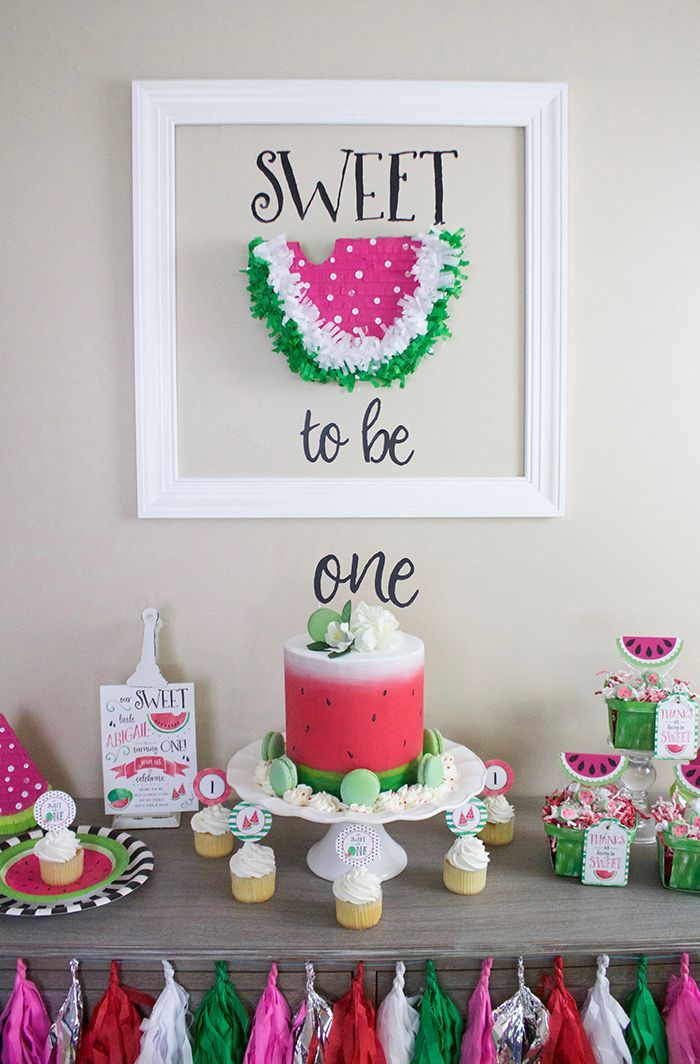 Choose fresh and soft breads. It is better to give preference to white wheat bread, as it is easier to digest. Top the canapes with boiled chicken pieces and fresh vegetables. Put on skewers all the ingredients for canapes one by one, put the food on a beautiful plate. Kids will love the original design of the dish.
For hot dishes at this age, it is better to use familiar products, but with an unusual method of preparation. Instead of soup with turkey and boiled rice, prepare baked minced turkey rolls stuffed with vegetables, serve boiled rice as a side dish. Such new combinations of familiar products will not harm the child's body after a feast.
For desserts, opt for light milk-based soufflés or puddings. They are easy to prepare at home too. To do this, boil milk, add sugar and pre-swollen gelatin. Pour into molds and refrigerate until completely cool. These milk puddings can be garnished with chopped fruit or strawberries. Insert a candle into the dessert for the birthday man and light it.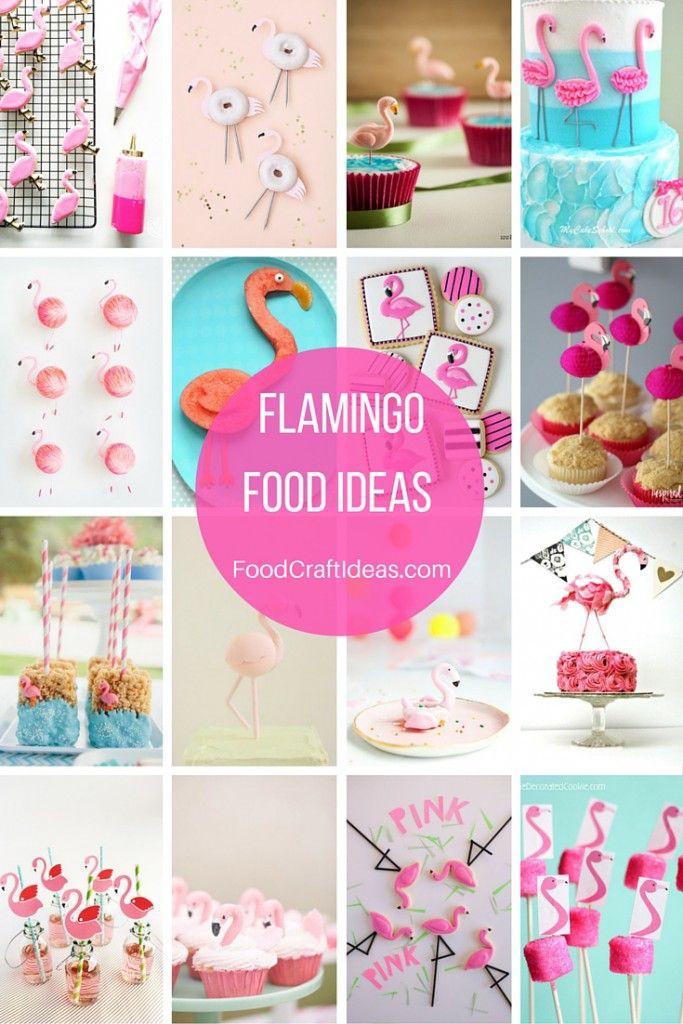 This is sure to please the baby.
What to cook for a year?
When preparing a festive treat, you will have to combine adult dishes and the children's menu of a one-year-old baby and his friends. There can be many options for such a table:
a beautifully set tea table with a cake or mini-cakes;
small buffet (sandwiches, meat rolls).
Two cakes can be prepared: one adult for guests, the other for a child according to a special children's recipe, for example, from porridge with yogurt filling.
When organizing a menu for a children's party, choose an appetizer, main course and dessert. If your child loves fruits and berries, prepare a fruit bowl with chopped fruits.
As a snack for a one year old child, crackers with cottage cheese and chicken filling are perfect. To do this, grind the boiled chicken fillet to the state of minced meat, mix it with cottage cheese rubbed through a sieve. Spread the paste on regular crackers.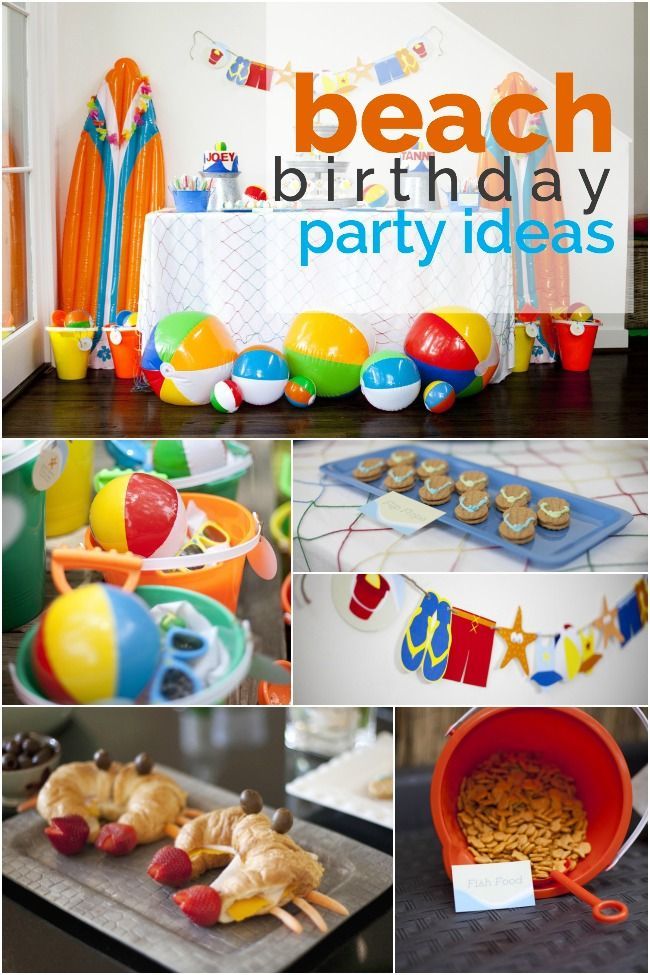 Garnish with small cracker crumbs.
For main course you can cook roasted turkey meat balls with complex garnish. To do this, prepare meat balls from minced turkey and bake in a heat-resistant form in the oven with a creamy sauce. As a side dish, prepare mashed cauliflower and potatoes. To make mashed potatoes of a beautiful color, you can add boiled egg yolks to it and grind it.
For dessert you can make milk-rice pudding with raisins. For babies 2-3 years old, if desired, you can add a little vanilla or cinnamon, as well as citrus zest.
As a drink , kids can be offered any berry juice or compote (better prepared at home). Purchased carbonated drinks should be discarded, they contain too much sugar and dyes. A wonderful choice would be blackcurrant or strawberry juice.
Tips for organizing a festive table
Organizing a children's holiday table for babies causes a lot of trouble and questions for mothers.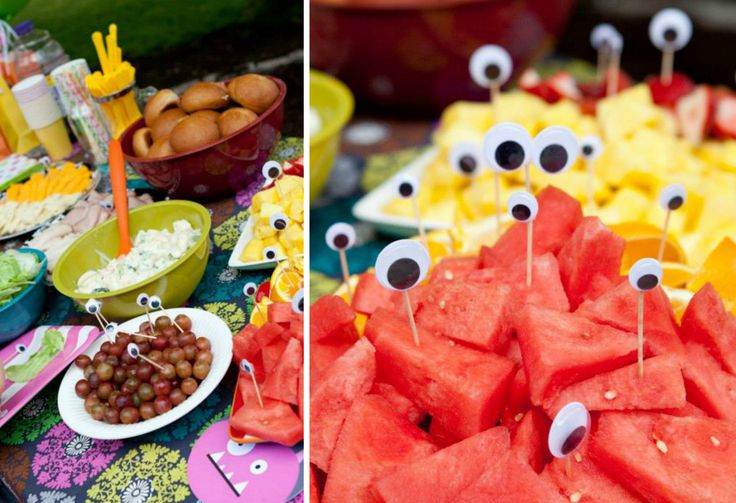 To make it easier to prepare for an important family celebration, use the following tips:
Try to plan and prepare the menu for the children's party in advance. Consider in which supermarkets and stores you will buy food for the holiday table. Write down the meals and necessary products in the diary. So you can not only create a menu, but also calculate in advance the approximate costs of organizing a holiday.
Buy only the freshest products. Never buy food months in advance! Check the expiration dates, especially carefully monitor the shelf life of fermented milk products.
Cook at home. For children under the age of three, try not to buy ready-made salads and hot dishes. So you protect your kids from possible food poisoning after the holiday.
Don't include new foods or ingredients on your holiday menu. If your baby has never tried fish or seafood before the holiday, you should not include them in the menu. The result may be a trip to the hospital with a severe allergic reaction, rather than blowing out candles on a birthday cake. Use only those products that your baby has been familiar with for a long time.
For babies in their first year of life, try to cook familiar meals on their birthday. You can cook a daily dish, but in a new version. This will avoid the appearance of indigestion or colic in the baby after the holiday.
It is better to plan the celebration for lunch time. Focus on normal times. For one-year-olds, be sure to consider the regimen. If your little one usually sleeps in the afternoon, he will almost certainly want to rest on his birthday too.
Do not overload the menu with an abundance of dishes. It is better to prepare a good table for relatives, relatives and friends who will come to congratulate the baby on his birthday. For crumbs, a couple of types of snacks, hot and light dessert are more suitable. You can supplement the menu with fruits.
Observe portion sizes. Do not offer a birthday person a double serving in honor of his birthday. This will only harm the baby and can cause abdominal pain, impaired stool. Stick to your normal diet even on your birthday. For kids under the age of three, this is very important.
Cake for a one-year-old baby
A birthday treat should include those products that he has already "mastered", just the dish needs to be festively decorated. Put 1 candle on the cake (note that the baby will blow it out with your help).
The cake can be baked in the form of a unit or an animal.
You can make charlotte or modify carrot or rice cake recipes to keep ingredients to a minimum. You can make "cakes" from fruits: cut a melon, an apple, a kiwi into circles, fasten them with a skewer, up - a candle.
Delicious recipes for cakes
The base of the cake is "Nizhenka" biscuits or any other children's muffin. The cookies are dipped in the milk mixture, laid out on a plate, then cottage cheese or fruit puree is put (what your baby already eats), then fruits (bananas, kiwi, tangerines - again, what the child eats and what is not allergic), then cookie.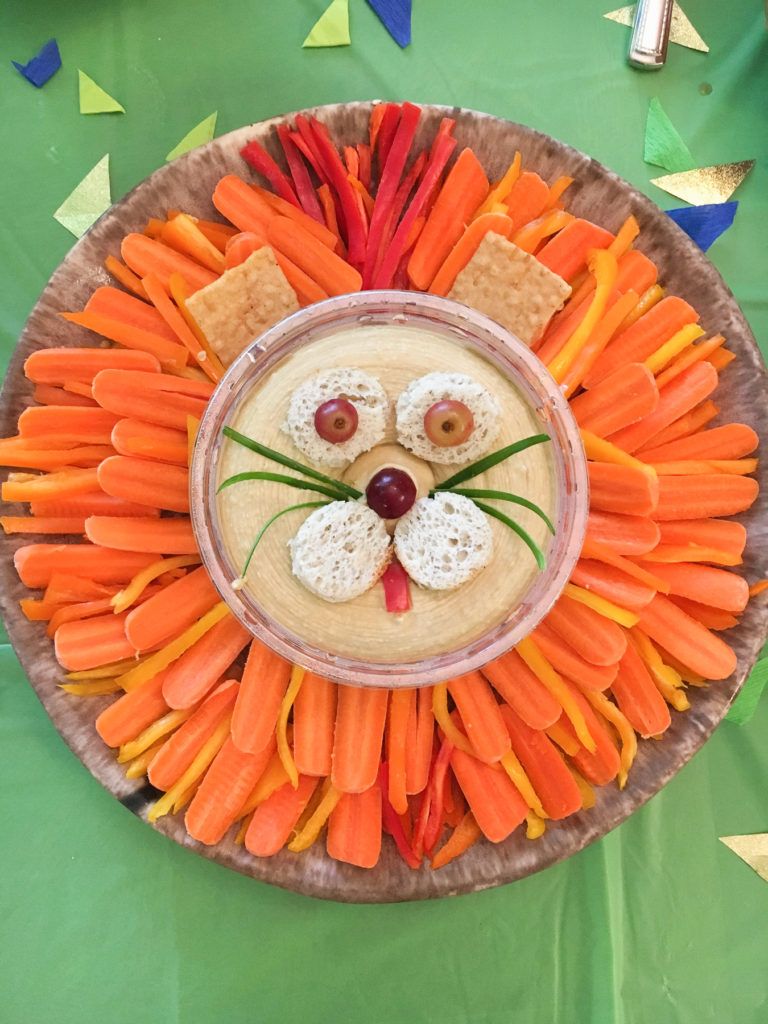 It all depends on your imagination.
Sometimes cottage cheese and fruits give a lot of juice, then each cookie does not need to be soaked or dipped!
You can cook apple marmalade for the cake:
Squeeze juice without pulp from 500 grams of green peeled apples. Cook without sugar over a fairly low heat for 40-50 minutes, until a good brown color appears (to drip down a spoon). Pour the resulting marmalade cake.
The cake is ready!
Important! Don't forget to put one candle on the cake!
Decorating a children's table is easy: all dishes can be arranged in a convenient order. The menu of one-year-old children is not very diverse: juices in sachets; baby cookies; pieces of fruit; fruit curds with different fillings.
Kids will not come to the holiday to eat: they will be fed at home by their mothers. However, it is necessary to create a festive atmosphere and decorate the table! Let the menu be modest, but the kids will have fun this birthday.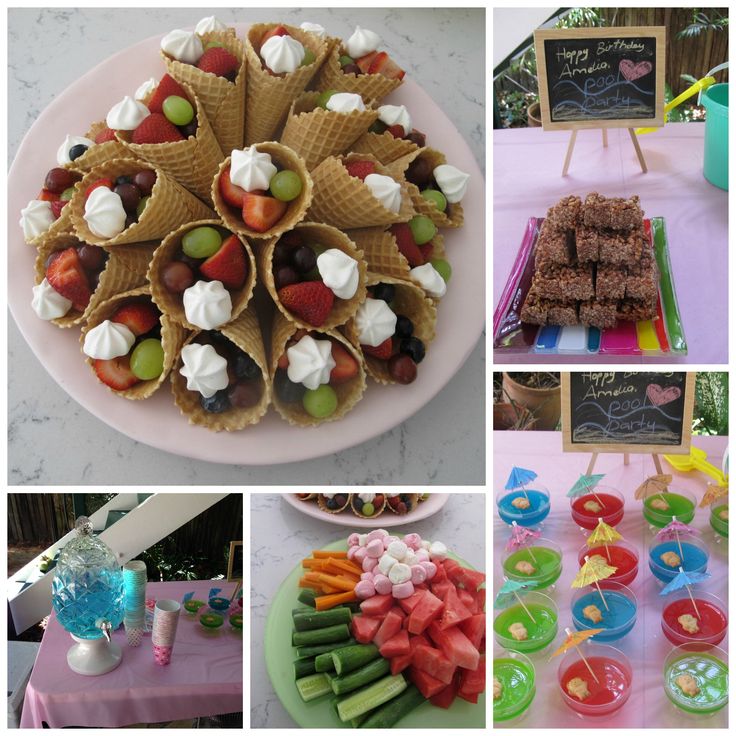 The main thing is that the food is not hypoallergenic: this is the main condition.
There is no better idea for a buffet table for this day. Please note that guests are unlikely to sit in one place on their birthday: everyone will be on the move. Therefore, the table must be set so that any dish can be taken on the go with your hands.
Children's birthday menu: photos, recipes, dish ideas
How to make a child's birthday truly unforgettable? Gather his friends, come up with entertainment and, of course, treat everyone to something delicious. But pleasing little guests is sometimes more difficult than adult gourmets. Our article will come to the rescue. In it, we have collected 10 dishes that will enchant even the most capricious persons. Serve these treats for a kid's birthday party and no one will leave hungry.
Original canapés
Kids will appreciate the unusual presentation, and adults will appreciate the ease of preparing the dish. Indeed, among the recipes for a children's birthday, it is important to have at least one option for a quick snack.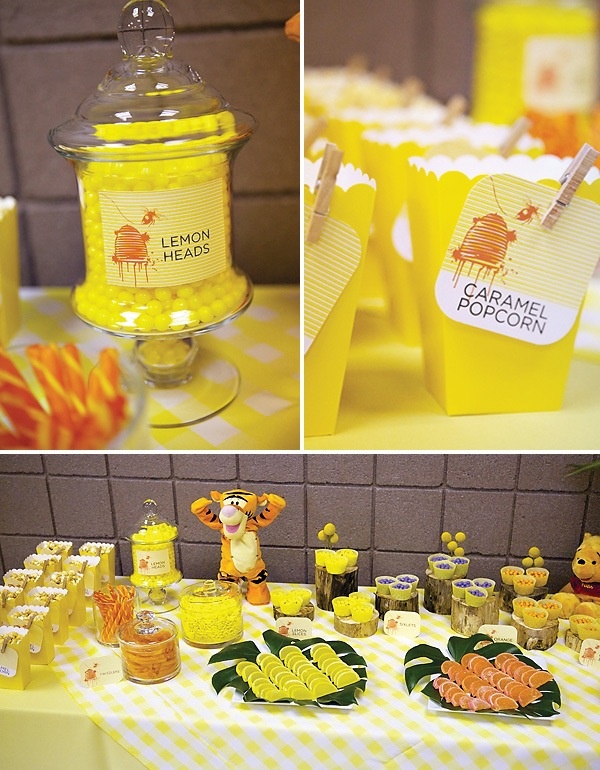 For canapes in the form of ladybugs, it is better to take unsalted crackers with the addition of whole grain flour. You can grease the products with both pate and hummus or curd cheese.
Ingredients:
crackers - 10 pcs.
cherry tomatoes - 5 pcs.
leaf lettuce - 3-4 leaves
olives - 3 pcs.
pate - to taste
Preparation:
Cut cherry tomatoes in half and make a shallow cut in each half.
Brush crackers with pâté and cover with lettuce. Excess greens can be removed.
Top the salad with half a cherry and a quarter of an olive.
Decorate the finished ladybug with a pattern of white dots. To do this, dip a toothpick in Greek yogurt or mayonnaise and gently color the workpiece.
Snack Muffins
Children are rarely fans of vegetables. But thanks to such muffins, they will even eat the hated green beans or green peas.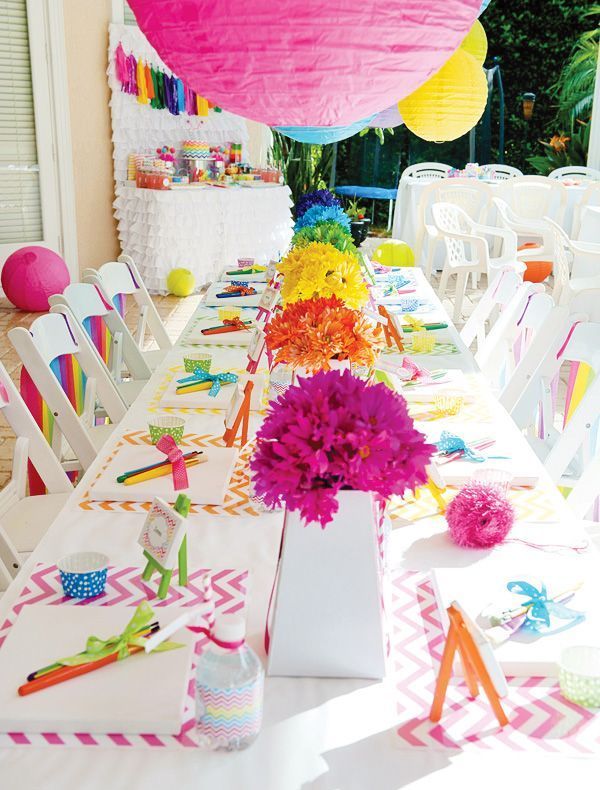 It's nice that you can change the toppings to your liking. For example, take corn, ham or some broccoli and cauliflower. It is also better not to forget about the vegetable slices on the table. Serve carrot, pepper and cucumber sticks with yoghurt sauce.
Ingredients:
green beans - 100 g
green peas - 100 g
cheese - 100 g
chicken eggs - 2 pcs.
sour cream - 3 tbsp. l.
flour - 3 tbsp. l.
Bulgarian pepper - 1 pc.
baking powder - 0.5 tsp.
salt - to taste
Preparation:
Defrost beans and peas.
Pepper and cheese cut into small cubes.
In a clean bowl, mix eggs with sour cream and salt. Gradually add the sifted flour mixed with the baking powder.
Add prepared cuts to batter.
Divide the pastry between molds and bake for 15 minutes at 180°C. Then lower the heat to 160°C and bake the muffins for another 15-20 minutes in the oven.
Cheese donuts
If you don't know what to cook, try these donuts. At a children's birthday party, they will definitely become a popular treat. The main thing is to find a good crumbly cottage cheese with a fat content of 5-9%. It is desirable that there is not too much moisture in the mass, gluing the grains together. Otherwise, wrap the cottage cheese with gauze and put it under pressure for 2-3 hours to remove excess moisture.
Ingredients:
cottage cheese - 200 g
cheese - 80 g
flour - 70 g
chicken eggs - 2 pcs.
baking powder - 0.5 tsp.
sesame - to taste
Preparation:
Mash the cottage cheese with a fork or chop with a blender.
Add grated cheese, whole egg and one egg white.
Add the sifted flour and baking powder and knead into a stiff dough.
On a floured surface, shape the dough into a ball and divide it into 6-8 equal pieces.
Roll each piece into a sausage and seal the ends.
Transfer the blanks to a baking sheet lined with baking paper and brush with the remaining yolk.
Garnish with sesame seeds and bake for 30 minutes at 180°C.
Mini pizzas
Who would say no to a popular treat? For a children's holiday, it makes sense to make portioned pizzas. It will be easier for kids to hold them in their hands. As a sauce, ordinary ketchup or a mixture of pureed tomatoes boiled with spices is suitable. In addition to cherry tomatoes, you can use bell peppers or broccoli for the filling, and put boiled chicken or turkey instead of ham. When serving, garnish pizzas with fresh herbs, if desired.
Ingredients:
For the dough:
flour - 200 g
water - 90 ml
olive oil - 30 ml
sugar - 1 tsp.
dry yeast - 4 g
salt - pinch
Basic:
ham - 200 g
cherry tomatoes - 8 pcs.
tomato sauce - 3 tbsp. l.
cheese - 50 g
Preparation:
Mix yeast, sugar and water. Cover the bowl with a towel and put it in a warm place for 15-20 minutes. After the specified time, a foam cap should appear on the surface of the mixture.
Sift the flour into the activated yeast, pour in the olive oil and add the salt. Knead a homogeneous dough that will not stick to your hands.
Transfer the workpiece to a clean dish, greased with olive oil, and leave warm for 1 hour.
Punch down the risen dough and divide into 8 equal parts.
Shape each piece into a 8-10 cm diameter round and place on a baking sheet.
Brush base with tomato sauce, top with ham and cherry halves, sprinkle with cheese and place in the oven.
Bake the mini pizzas for 15 minutes at 210°C.
Chicken skewers
Homemade skewers continue the selection of recipes for children's birthdays.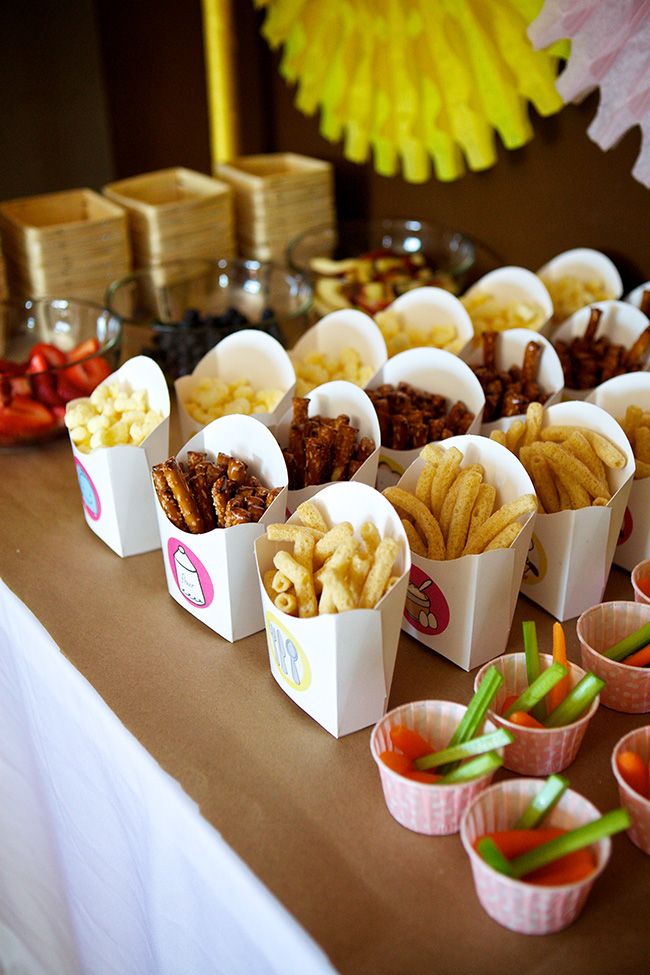 When preparing a marinade, remember that the child likes simple and understandable tastes more. A large set of seasonings, especially spicy, he will not appreciate. But vegetables will add benefits and make the meat juicier. For variety, place sliced ​​bell pepper or zucchini between the chicken pieces. Don't forget to prepare wooden skewers. Before stuffing the meat, it is advisable to soak them in boiling water, otherwise the wood may burn in the oven.
Ingredients:
chicken fillet - 800 g
kefir 3.2% - 180 ml
onion - 1 pc.
garlic - 1-2 cloves
salt - to taste
Cooking method:
Cut the chicken fillet into 2-3 cm pieces.
Chop the onion into rings, mince the garlic.
Mix the chicken with chopped onion and garlic, season with salt.
Pour in the kefir and mix well. Leave the blank in the refrigerator for 2 hours.
Thread the marinated pieces onto skewers and bake for 15-20 minutes at 200°C.
Fish fingers
Children love variety. Give the kids a choice between several dishes. For example, serve chicken skewers and crispy fish fingers. The appetizer is made from white fish: pollock, cod or haddock. If desired, breading can be supplemented with sesame seeds. Ready-made sticks go well with tartar sauce.
Ingredients:
white fish fillet - 600 g
vegetable oil - 150 ml
breadcrumbs - 3 tbsp. l.
chicken eggs - 1 pc.
salt - to taste
pepper - to taste
Preparation:
Cut the fillet into strips 1.5–2 cm thick. Season with salt and a little pepper.
Beat the egg with a fork in a flat bowl.
Place the breadcrumbs in another bowl.
Heat vegetable oil in a frying pan.
Dip the fish fillets one by one into the egg and breadcrumbs, and then fry in hot oil.
Wipe finished sticks with a paper towel to remove excess oil.
No Bake Cake
When planning what to cook for a child's birthday, don't forget about sweets. What's a holiday without cake? This recipe can be made the day before. Any gelatin is useful, but the rules for working with sheets and powder are different. The layers are randomly poured with cold water, and then squeezed out. For crystals, it is desirable to observe a ratio of 1: 6 (take 6 parts of water for 1 part of gelatin).
Ingredients:
For the cake:
cookies - 300 g
butter - 100 g
Basic:
cottage cheese - 800 g
cream 20% - 200 ml
sugar - 100 g
sour cream - 100 g
cocoa - 2 tbsp. l.
gelatin - 40 g
Preparation:
Grind cookies with butter into crumbs. Spread the mass over the bottom and sides of the form and refrigerate for 30 minutes.
Soak gelatine in water.
Beat cottage cheese with sugar and sour cream. The easiest way to do this is with an immersion blender.
Mix swollen gelatin with cream and heat to 60-70°C. The thickener should dissolve, but the liquid should not be allowed to boil.
Add the warm mixture to the curd and blend well again with an immersion blender.
Cocoa mix with half of the curd and cream mass.
Spread the filling as follows: 1 tablespoon cream mixture, then 1 spoon chocolate mixture. It is advisable to finish the cake with a colored layer.
Using a skewer, make patterns on the top of the workpiece and send it to the refrigerator until completely solidified.
Funny Apple Slices
Even ordinary fruits can be served in an original way. For example, make funny monsters out of apple slices. Sweet sprinkles in the form of eyes can be found on the Internet. If there is no unusual decoration, then make it yourself. Melt the chocolate and use a toothpick or skewer to drizzle over the marshmallows.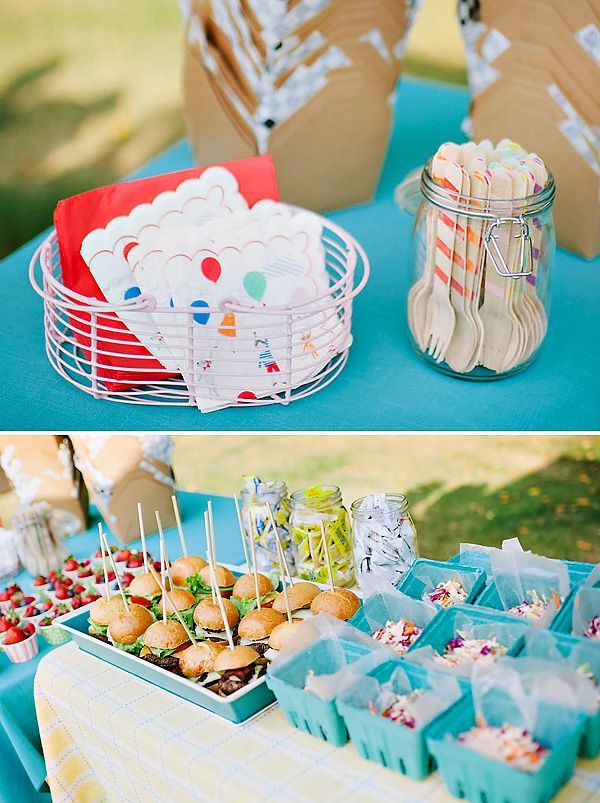 The same melted chocolate or peanut butter will help to fix the marshmallows on the slices.
Ingredients:
apples - 2 pcs.
strawberries - 100 g
peanut butter - 8 tsp
sunflower seeds - 2 handfuls
confectionery topping in the shape of eyes - 8 pcs.
Preparation:
Quarter medium-sized apples.
Remove the center from the peel side of each wedge.
Brush the resulting hole with peanut butter and fill with a strawberry slice.
Peel the sunflower seeds and stick a few into the apple blanks.
Seal eyes with peanut butter and serve.
Cake pops
Brightly colored cakes on skewers - why not a treat for a child's birthday? It is easy to attract even the birthday man himself to their preparation. Or you can make blanks in advance and invite guests to decorate them with sprinkles and icing. For the latter, it is better to choose white chocolate, since dyes can be added to the resulting mass.
Let the little cooks cover the balls on their own and show imagination in decorating.
Ingredients:
For the biscuit:
chicken eggs - 3 pcs.
sugar - 90 g
flour - 90 g
For cream:
curd cheese - 90 g
powdered sugar - 30 g
For glaze:
chocolate - 200 g
butter - 20 g
Preparation:
Beat the eggs with sugar until fluffy white foam.
Carefully add the sifted flour and knead the dough.
Bake the biscuit for 30 minutes at 180°C.
Cool the finished cake and grind into crumbs.
In a clean bowl, beat the cream cheese with the powdered sugar.
Add biscuit crumbs to the cream and mix. Form into balls 4–5 cm in diameter and refrigerate for 1–2 hours.
Melt chocolate in a water bath and mix with butter. Thread the balls onto wooden skewers.
Dip the balls in the frosting one by one. Let the mass take over.
Decorate each cake pop as you like.
Nut bars
Although a sweet table is an obligatory part of a children's holiday, it is not worth pampering children with a lot of sugar. Instead of store-bought bars or candies, make an alternative treat of nuts and dried fruits. Don't be afraid to change the filling to your liking. For example, make a treat only from almonds or add walnuts.
Ingredients:
pitted dates - 200 g
almonds - 60 g
cashews - 50 g
peanuts - 50 g
hazelnuts - 50 g
honey - 50 g
coconut oil - 1 tbsp. l.
For glaze:
chocolate - 200 g
coconut oil - 1 tbsp. l.
Preparation:
Crush the almonds.
Chop the remaining nuts and dates.