Food therapist for baby
When Your Baby's Not Eating Well, Feeding Therapy Can Help
Keywords
Holly Daniels Nelson
Babies are born hungry - but sometimes they have a little trouble learning to eat and swallow correctly. If your baby is having trouble with breast or bottle feeding, or as you introduce solid foods, if your baby seems to be a picky eater, a speech language pathologist or occupational therapist can help teach your baby how to eat better.
Kimberly Hirte, MA, CCC-SLP, pediatric speech language pathologist at Primary Children's Rehabilitation Services at Intermountain Riverton Hospital in Utah recommends parents be aware of these symptoms:
Signs your baby may not be eating properly
Is not gaining weight or growing
Refuses to eat or drink
Spits up or throws up a lot
Cries or fusses, or arches her back when feeding
Has trouble breathing while eating or drinking
Has problems chewing or coughs or gags during meals
Has a gurgle or breathy or hoarse voice during or after meals
When should you see a doctor or therapist about feeding problems?
"If your child has one of these symptoms or your child is only eating 5-10 different foods, is gagging or unable to transition to different textures of food, or mealtime is overly stressful, I would suggest a visit to a feeding therapist," adds Hirte.
Conditions that may lead to feeding and swallowing disorders
Being premature or having a low birth weight
Reflux or other stomach problems
Breathing problems such as asthma
Cleft lip or palate
Muscle weakness in the face and neck
Medicines that make her sleepy or not hungry
Autism or sensory issues
Diagnoses like cerebral palsy, cystic fibrosis, Down's Syndrome, meningitis
How speech therapists can help babies with feeding disorders:
"Pediatric feeding therapists are specially trained to help assess your child's chewing skills and if they are moving their tongue correctly," says Hirte.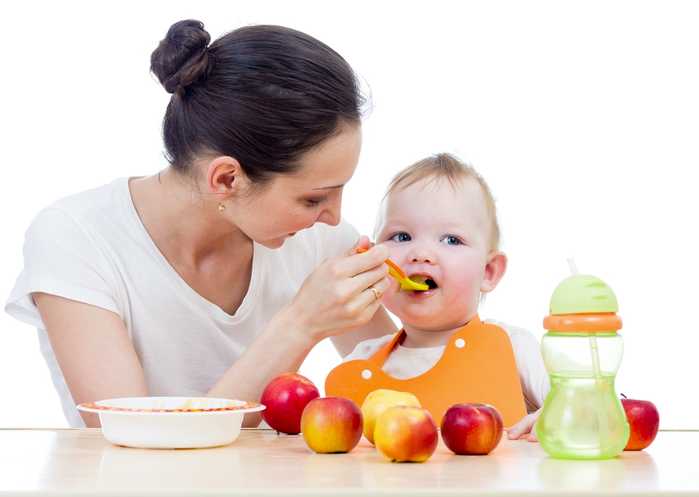 We can teach them to strengthen the muscles in their mouth and help them move their tongue effectively."
Therapists can help babies improve their ability to suck from a bottle or drink from a cup and coordinate breathing while eating. They can help older babies learn to chew properly and feed themselves.
"Some babies may have an aversion to certain textures of food. Therapists can help to make feeding time more enjoyable by changing food textures, liquid thickness, feeding positions or methods and can also offer suggestions to improve behavior during eating," adds Hirte.
A speech or occupational therapist can evaluate your baby to find out what may be causing these issues and recommend treatment or therapy and help your baby enjoy meal time. There are therapists who see babies with feeding challenges at the Riverton Hospital Primary Children's Outpatient Rehabilitation Clinic and other Intermountain clinics in Layton, Bountiful, Taylorsville, Riverton and Murray, UT.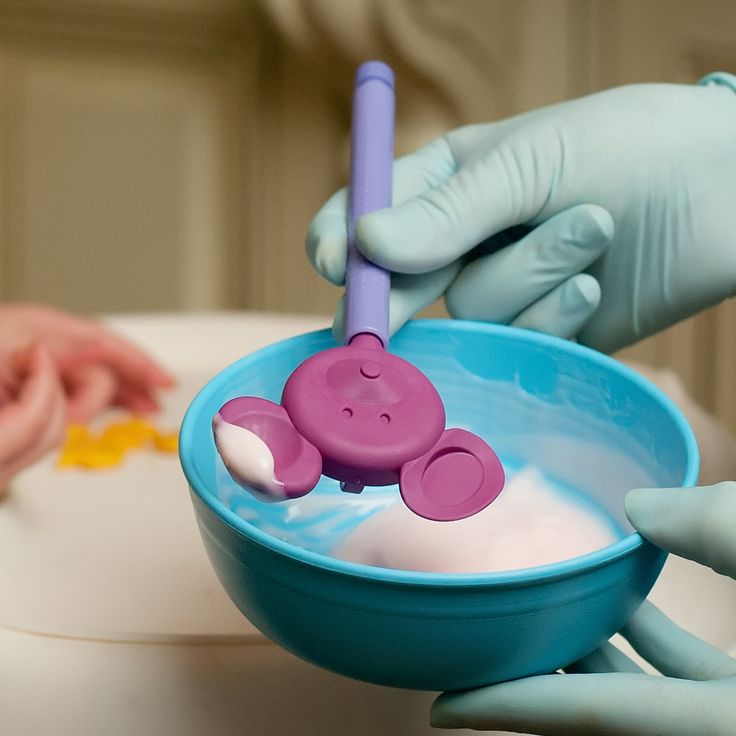 What parents can do at home to help mealtime be less stressful
Be positive, fun and creative.
Offer your child a variety of colorful, age-appropriate, healthy food.
Model good eating behavior: eat vegetables yourself, don't eat while watching TV.
Have a consistent mealtime routine.
If your child doesn't like a food, offer it another day. It may take several tries.
Don't force your child to eat or make them sit for long periods until they eat something.
If you have a family history of food allergies, talk to your pediatrician before introducing foods that contain common allergens like milk, eggs, peanuts or gluten.
Tips for picky eaters
Present food in a variety of ways. Try new containers, cups, utensils, tooth picks or even a muffin tin with several choices.
Offer healthy foods with something fun to dip it in to encourage a variety of colors, textures and flavors. Some dip ideas are ranch salad dressing, hummus, nut butters or chocolate hazelnut spread.
Cut food in shapes, use cookie cutters or arrange food in a shape.
Let your child feed themselves. It will be messy!
Encourage positive interactions with food using the five senses: seeing, feeling, smelling, tasting and even hearing the sound of crunchier foods can help them enjoy eating.
Offer targeted, healthy choices: do you want your sandwich cut in squares or triangles? Do you want sweet potatoes or peas?
Pediatrics
Last Updated: 11/15/2018
Sports Medicine

Intermountain Moms

Intermountain Moms

Intermountain Moms

LiVe Well

LiVe Well

Pediatrics

LiVe Well
Copyright ©2022, Intermountain Healthcare, All rights reserved.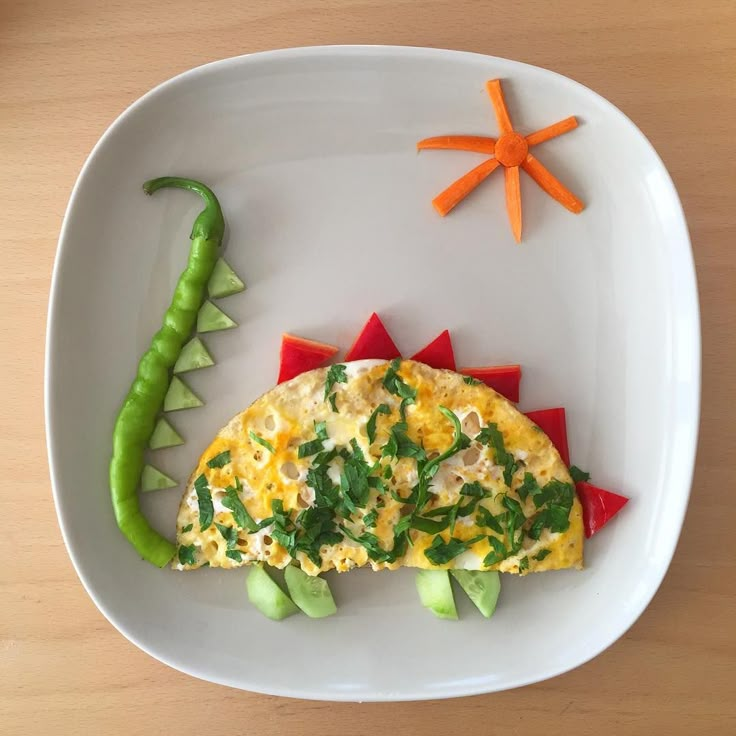 5 Signs Your Baby May Need Feeding Therapy
Almost every parent knows what it's like to deal with a toddler who is a picky eater, but dealing with a baby or infant who seems to be particular about what they consume can be worrying for a parent. Being picky about food almost seems like a rite of passage during the toddler years but babies are almost always thrilled when they begin on solid foods, eager to express their likes or dislikes as they try new foods and flavors. While babies may often need to try new foods a few times before they truly enjoy them (we're looking at you, mushy peas) sometimes there is a real problem that may require feeding therapy.
Contents
What is feeding therapy?
Not gaining weight or growing
Feeding behavior
Difficulties sucking and swallowing
Lengthy mealtimes
Refuses to try new foods
What does a food therapist do?
What can parents do?
If you've noticed that your baby is struggling to eat and mealtime is becoming more and more stressful, your baby may need feeding therapy.

If you're concerned that your mealtime battles are about more than just picky eating or food aversions and you're concerned that your baby may not be getting proper nutrition, it may be time to seek professional help. Here are five signs that your baby may need feeding therapy.
What is feeding therapy?
Feeding therapy is when a professional, typically a trained occupational therapist, speech therapist, or pediatric feeding specialist works with a family to get to the root cause of a baby or toddler's feeding difficulties. They will then come up with specific therapies that will help the baby not only learn to eat better but to enjoy eating. There are some tell-tale signs all parents can be on the lookout for that can tell them if they should be seeking professional help.
Not gaining weight or growing
While a baby's weight can often fluctuate, not gaining weight or growing, especially after starting solid foods can be a red flag that there may be an issue that could require feeding therapy, according to Intermountain Healthcare.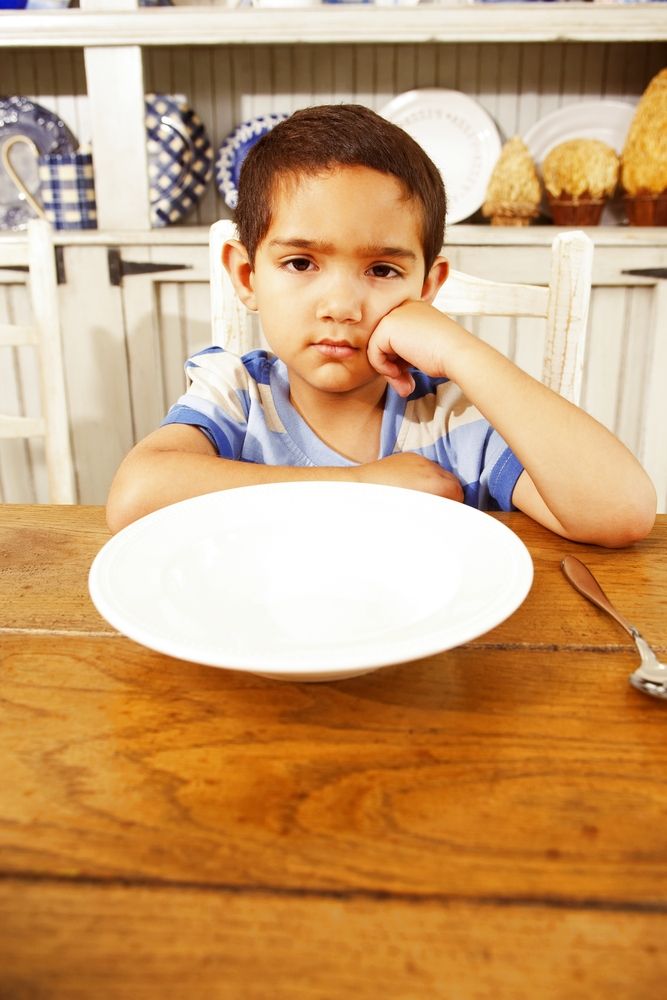 Feeding behavior
Arching the back while feeding, continually acting fussy at mealtimes, and spitting up or throwing up often while eating or drinking can also be signs that feeding therapy may be needed. "If your child has one of these symptoms or your child is only eating 5 to 10 different foods, is gagging or unable to transition to different textures of food, or mealtime is overly stressful, I would suggest a visit to a feeding therapist," Intermountain Healthcare pediatric speech-language pathologist Kimberly Hirte explained.
Difficulties sucking and swallowing
RWJ Barnabas Health warns that abnormal sucking or swallowing can be a sign your baby may need feeding therapy. This can often mean that the baby is having trouble coordinating their sucking and swallowing with their breathing, which can result in not only poor feeding but labored breathing while they try to eat.
Lengthy mealtimes
Most parents have experienced some mealtimes that last longer than most, but Abilities in Action warns that mealtimes that consistently last longer than 30 minutes and/or are a struggle can be a warning sign.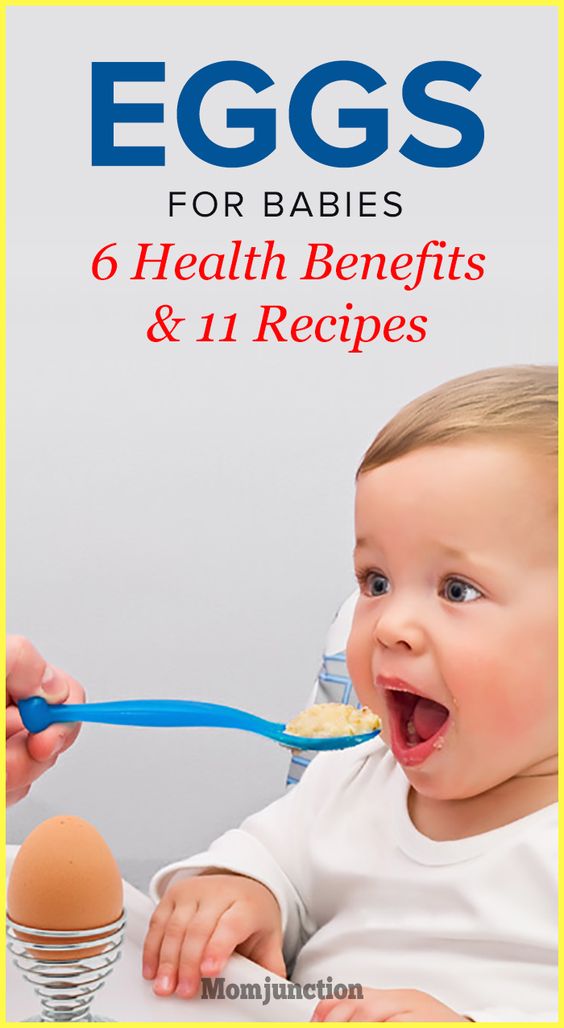 Refuses to try new foods
If your baby refuses to try new foods or often pushes food away, it may be a sign your baby needs feeding therapy, notes Children's Health Orange County (CHOC).
What does a food therapist do?
Food therapists can work with you and your baby to help them develop the skills needed to eat and drink properly. They can help babies learn to breathe while sucking from a bottle or drinking from a cup as well as help older babies who are transitioning to solid foods learn how to chew properly and feed themselves. "Pediatric feeding therapists are specially trained to help assess your child's chewing skills and if they are moving their tongue correctly," Hirte added. "We can teach them to strengthen the muscles in their mouth and help them move their tongue effectively."
She also noted that for babies who have aversions to different textures, "therapists can help to make feeding time more enjoyable by changing food textures, liquid thickness, feeding positions or methods and can also offer suggestions to improve behavior during eating.
"
What can parents do?
It can be incredibly stressful for a parent or caregiver of a baby who is struggling with eating and drinking. While we assume that the ability to eat and drink normally should come naturally, that simply isn't always the case. A food therapist will not only work with your baby but will also help teach parents and caregivers the tools they need to help outside of therapy. A food therapist will work as a team with parents and caregivers to ensure the baby gets all the support and help they need to help improve their feeding habits.
According to CHOC, feeding therapists will teach parents and caregivers feeding strategies and provide general advice for eating at home, tactics for addressing negative mealtime behaviors, how to continue encouraging the child to eat the new foods introduced during therapy at home, and how to keep a food log of what the child eats and how he or she acts at mealtime and reacts to foods.
Feeding difficulties are more common than many may think.
According to one source, 25 percent of all children will experience feeding difficulties during infancy and early childhood and if left untreated these feeding difficulties can affect their overall health and development. If you're concerned your baby may be experiencing issues feeding speak to your doctor and see if an evaluation by a feeding therapist may help.
Editors' Recommendations
Mealtime manners for kids: Age-appropriate advice every parent needs
Some babies want to be held while sleeping: Here's why
6 of the best toddler cereals to offer your child that aren't packed with sugar
When should a baby sleep in their own room? The best time to make the switch
Real talk: How much wine can you safely drink while pregnant? (We're surprised)
Treatment of anorexia and bulimia in adolescents in Moscow | Center for the Study of Eating Disorders and Therapy
Benefits of Our Clinic
International Standards for the Treatment of Eating Disorders
The CIRC applies international standards for the care of patients with eating disorders.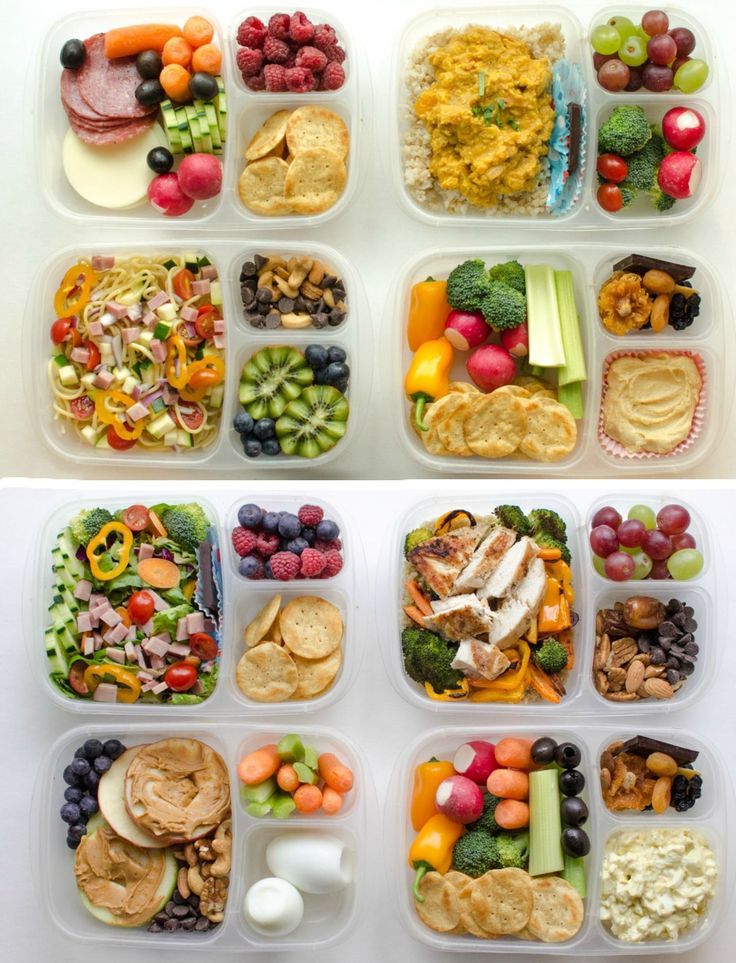 We use UK guidelines for the diagnosis and treatment of eating disorders in adults and adolescents.
Safe Nutrition and Weight Restoration
The clinic has a specialized nutritional department that deals with nutritional rehabilitation in ED with an individual approach to each patient. Every day there is a purpose of a nutrition plan and a clear control over its implementation. The developed individual menu for patients is regularly adjusted based on the treatment process.
Effective Psychotherapy Techniques
CIRC uses scientifically proven psychotherapy techniques: Dialectical Behavioral Therapy for Eating Disorders (DBT), Radical Open Dialectical Behavioral Therapy (RO DBT), Cognitive Behavioral Therapy (CBT), Family Based Therapy (FBT), Compassion Focused Therapy (CFT), Acceptance and Commitment Therapy (ACT). A large staff of psychologists allows each patient to receive maximum attention and treatment.
Integrating the family into the treatment process
We include parents and loved ones in the treatment process at the clinic.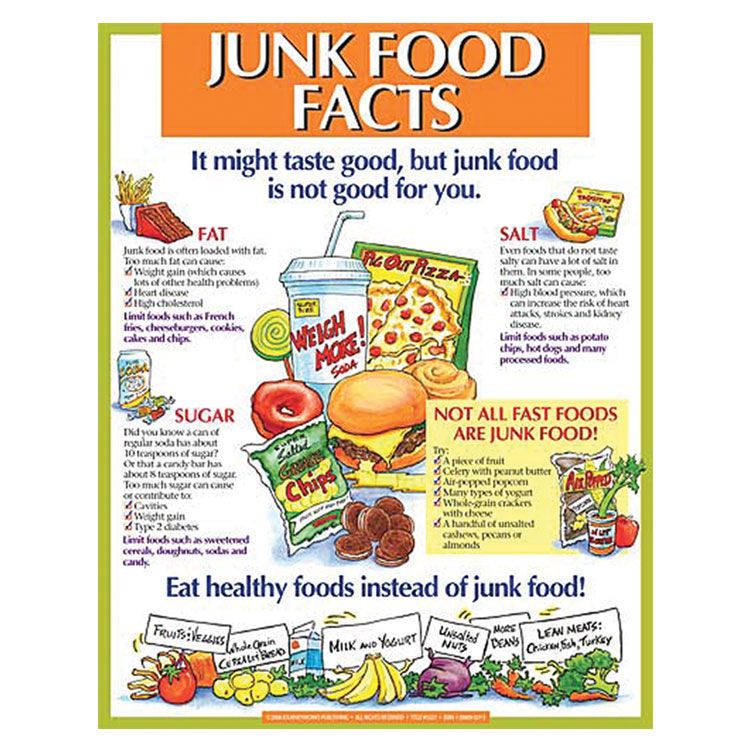 Our center has organized a multi-family psychotherapeutic group, where patients and their parents, as well as other family members at will, participate. Group sessions help patients and their families to distinguish the personal characteristics of patients from the changes that have occurred as a result of the disease and find a way to help them go through the process of recovery more easily.
Medical replacement nutrition
The work of internal organs and body weight in ED cannot be restored solely through food, it is harmful and fraught with complications. Therefore, in our clinic, we use expensive methods of parenteral nutrition to restore impaired body functions without stressing the pancreas and liver.
A large team of qualified specialists
A close-knit team of clinic specialists from different fields of medicine works with each patient: psychiatrist, psychologist, nutritionist, therapist, endocrinologist, neurologist, gastroenterologist, pediatrician and other specialists if necessary.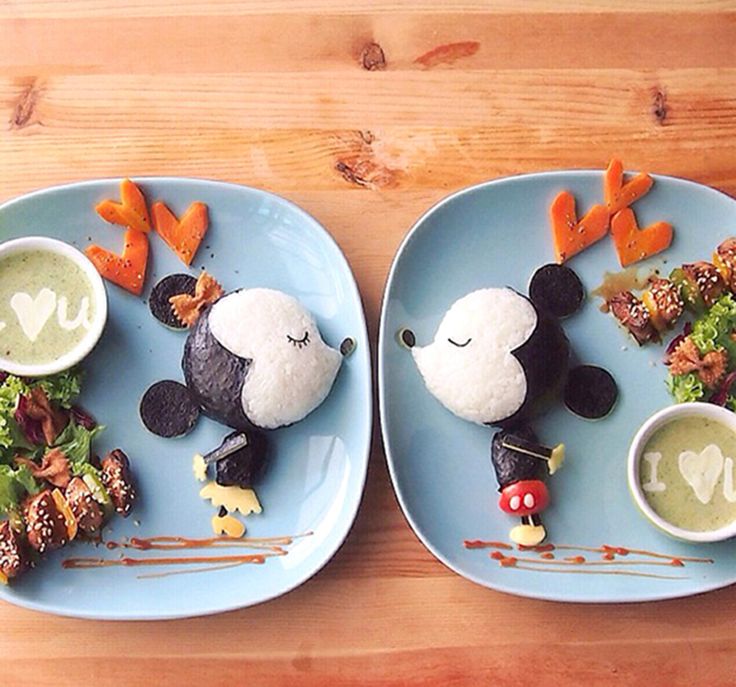 Voluntary
Treatment at the Center is only voluntary. In our clinic, we do not use involuntary hospitalization of patients with an eating disorder by court, unlike state psychiatric hospitals, due to the ineffectiveness of involuntary treatment.
Privacy
We do not send any information to PND or register.
Comfort
Comfortable conditions of stay are provided in our Center. Each room has an individual shower and toilet, and high-speed wifi is available. In the group room there is a TV with the possibility of online watching films of your choice, there is a piano, books, board games and puzzles, art supplies, soft ottomans for relaxation.
Measures to prevent and protect the health of patients and employees
Dear patients! Center for the Study of Eating Disorders works normally. We do our best to and continue to provide you with a full-fledged qualified help, so at the Center for the Study of Eating Disorders all necessary measures have been taken to prevent and protect visitors and employees from coronavirus infection:
Enhanced precautions as recommended Ministry of Health and Rospotrebnadzor.
The premises of the Center are treated with disinfectants several times a day. After each patient, all contact surfaces treated with special safe disinfectants. Additional bactericidal air recirculators were installed and hand disinfection stations.
Every day, before starting work, all CIRP employees pass thermometry. If you have a fever or symptoms ARVI clinic staff is not allowed to work.
Monthly selective testing of the employees of the Center for the presence of a new coronavirus infection.
All specialists and visitors of the Center are provided with the necessary personal protective equipment - disposable masks and disinfectants.
In accordance with the requirements of Rospotrebnadzor, when hospitalized in hospital patient must provide the result of the analysis of the test for COVID-19. Additionally, during hospitalization, we carry out express testing for antibodies to COVID-19 and a confirmatory test through PCR diagnostics.
Real reviews of patients about CIRP, leave a review about CIRP
✏ 05/13/2022 Ekaterina N.
Unfortunately, I missed the moment when my body and my body began to die. Too carried away by mental suffering and divorce from her husband. I went to the clinic at the insistence of a friend, who was the first to notice that I weigh only 42 kg with a height of 165! It was a very long job, but they helped me! For 2 months of difficult work, I began to gain weight! Now I feel much better - externally and internally.

Feedback from site 2gis.ru
✏ 02/25/2021 bobilev_igor ✏ 11/14/2020 oskovalenko05 ✏ 10/18/2020 Alexander P. ✏ 09/16/2020 Tatyana ✏ 09/01/2020 Irina K.
The history of our child's illness began at lightning speed. Every day she lost 300 grams of weight. Literally in 4 months, BMI reached a critical level of 13. And then we made the only right decision: the child was hospitalized at the CIRC. At the first consultation we were met by Sineutskaya Ekaterina Olegovna. Young, charming, the doctor is a professional. She gave us hope and peace. For us, these were the most difficult 3 months, but at the same time, we observed positive changes in the child. A large team of professionals worked with our daughter: doctors, psychologists, psychotherapists, nutritionists, a pediatrician and, of course, nurses and kitchen workers. Also, 3 times a week, very informative groups were held with parents. Your CIRPP is a single well-coordinated mechanism that works like a clock. Thank you so much for bringing my child back to normal.

Feedback from the site
✏ 30.08.2020 Arina
Dear chefs of this wonderful establishment CIRPP! I am writing to you, Arina, a patient of this wonderful institution too. I want to thank you for the delicious breakfasts, lunches and dinners! I have never eaten such porridge! 5 grains and oatmeal make my morning, even day better. Insanely delicious!!! But something I have not tried anywhere and never. For this, I am ready to sell my soul ... This is a red fish cake and a white fish cutlet. I thank you for these extraordinary dishes! What about holiday dinners? Everything I ordered was just perfect! Quiche with fish is cool, but ... chickpea cutlets and eggplant rolls !!! I was ready to ask for more, to ask for it at the next gala dinner (but the dietitians wouldn't let me). In general, the creators of these wonderful dishes, THANK YOU SO MUCH!!! You are amazing, amazing!!! And just sunshine!
✏ 08/25/2020 Natalia
I would like to share my impressions after treatment at CIRP. For the first time I got there with a catastrophic weight of 32 kg with a height of 170. Here they literally saved my life. I was dying, I was very ill, and without a hospital, I definitely would not have survived. All the time of my stay at the TsIRPP, I was guided by the most wonderful doctor in the world - Ekaterina Olegovna Sineutskaya. I am so grateful to her that it is difficult to describe. I would like to say that it is so comfortable for me to communicate with her, I can tell her about my fears (which, unfortunately, attack from time to time) and not be afraid of being misunderstood. She is such a professional in her field that I feel such a great location that I can just communicate with her on an equal footing. Ekaterina Olegovna gave me so much valuable advice that now, although I feel that I have become a different person after eating disorders, I can start living anew, from scratch. Of course, in addition to my doctor, other specialists worked with me. For example, Natalya Kerina, who has been my psychologist for almost a year and a half. Without her support and sincere participation, I would not have been able to overcome the relapse. These two people taught me a lot, like making mistakes and getting up again, making choices and being responsible for them. Thanks to them, I fell in love with life, became close to my family, and began to appreciate health. I would especially like to mention Ksenia Mikhailovna, my nutritionist. I'm just amazed at the extent of her involvement. I can express my feelings about food to her, and she will always answer, understand and reassure. Teresa Tonyan taught me to fill my life with something other than illness. And Maxim Borisovich validated right at every step and sincerely rejoiced at my success. Nurses, each of them is dear to me in its own way. They came out to me, helped me cope on a difficult and thorny path to recovery. In general, I want to say a huge thank you to CIRPP for everything that they have done for me here. I have found some wonderful new friends. Only now do I realize that I am not alone. I know where to turn. Which is what I advise everyone who is experiencing difficulties with eating behavior to do.

Feedback from the site
✏ 21.08.2020 Evgenia
She was in the hospital for a little over a month. Before hospitalization, they read reviews, including negative ones, and because of this, they thought for a very long time how best to proceed. But personally, I want to say that I absolutely did not regret that I went to the hospital! I'm not afraid to say that CIRPP has changed me. This place taught me to accept myself! The work was insanely hard and at times boring. At first, I did not even believe that my brains could change. My treatment is still ongoing on an outpatient basis, but I myself feel like I am on the mend. For others, unfortunately, I can't say anything, but on my own I can say that the CIRPP helped me become a different person! Thank you!

Feedback from the site
✏ 08/05/2020 bte07
Very good center, the only place where we were immediately explained the essence of the problem and were able to help. Before him, they turned to a huge number of places, no one could at least direct, suggest how to treat and what to treat. We were very lucky with the attending physician - Igor Olegovich. Kind, considerate, responsive, very helpful.

Feedback from www.yell.ru
✏ 07/26/2020 darin_olly
An excellent center, the doctor (Matsneva) chose the right medication, the specialists are very friendly to talk to, you always feel comfortable. The center itself is very neat inside and this also gives a feeling of comfort.

Feedback from www.yell.ru
✏ 06/15/2020 Glafira L. ✏ 26.04.2020 Svetlana S.
This place rescued my daughter, who was in a state between life and death. I would like to thank a wonderful team of professionals, namely: Maksim Borisovich Sologub, Igor Olegovich Bezzubov, Albina Viktorovna Prokhorova, Anna Aleksandrovna Tsvira and, of course, Anna Aleksandrovna Korshunova. A lot of work has been done: about 4 months of struggle for a return to life. And also it is necessary to express special gratitude to the nurses of the entire CIRC for their responsiveness, benevolence b, understanding, and most importantly PATIENCE.

Feedback from site
✏ 13.03.2020 Tatyana
I want to express my deep gratitude to the CIRC for the qualified help of my daughter. The best doctors work in the center. Special thanks to Marina Evgenievna! Wonderful and attentive staff, very comfortable and clean rooms. Everything is here for a comfortable stay and a speedy recovery. Special thanks to the Hippocrates Foundation for the opportunity to receive treatment at the expense of the foundation. Our family is in a difficult financial situation, but the Hippocrates Foundation extended a helping hand to us, and my daughter was able to receive all the necessary treatment. Thanks a lot for everything!
✏ 03/24/2019 ✏ 26.02.2019 Galina ✏ 17.02.2019 Julia ✏ 12.02.2019 Diana ✏ 27.01.2019 ✏ 13.11.2018 ✏ 02.07.2018 ✏ 08/04/2017 Plekhankova I.
Many thanks to the entire staff of the CIRPP. I would like to note the great professionalism of all the staff of the center: doctors, nutritionists, nurses and nurses. My daughter was admitted in critical condition. Here she was surrounded by attention and care, returned joy to life. We are discharged with confidence that we will not return to the disease again. I would also like to express my deep gratitude to the head of the center Korshunova Anna Alexandrovna and the attending physician Chupeev Vladislav Andreevich. Thank you for your support, attention and professionalism!
✏ 08/02/2017 Yakovleva Ya.
Many thanks to the staff of TsIRPP, and especially to Anna Alexandrovna. Acquaintance and communication with her simply changed our lives. My daughter has become completely different, she has a desire to live!, communicate, develop. Relations with her have grown to a completely different level. Previously, it was a depressed child, always dissatisfied with himself, often crying, so I, as a mother, could not calmly look at it. Now we are a happy family. Thanks!!!
✏ 21.07.2017 Vinokurova O. ✏ 07/14/2017 Yakushins Olga and Alexey
Thanks to the CIRP team for being you! For a friendly atmosphere, professionalism, for helping children and parents, for the hope you give! We are grateful to your employees, we see improvements in the condition of our daughter. Stay a team, a team, we sincerely wish you health, success and prosperity. We do not say goodbye, we remain employees on the path to full recovery.
✏ 07/13/2017 Denisova E.
My daughter will be home soon. I'm glad. But how I will miss you, dear doctors! With you calmly and everything is clear. It's safe with you. With you there is hope for the future. I know that you will not quit and will be with us invisibly or personally - we will visit the clinic, call and write to you. This is great. To each of you, a deep bow from the bottom of my heart!

Anna Alexandrovna, our guiding star, our healing began with you, so timely. Without you it was impossible, and this is the absolute truth.

Maxim Borisovich, our invaluable coach, it is impossible to go this way without you. You are the first assistant in our uncertain steps on the path of rehabilitation.

Vladislav Andreevich, our comforter, how many fears you have saved us, inconsolable parents, from. Your arguments, all anxieties are broken about them - I will repeat them when it "covers" me.

And of course, our doctor, Marina Evgenievna, (my second mother - my daughter said about you) is like a ray of light in the dark realm of fear and anxiety - meeting with you always put everything in its place, and everything hopeless became understandable and, most importantly, feasible .

Tatyana Vladimirovna, delicate and gentle, supported us with her advice.

Nastya, Kristina, charming nutritionists, food with you is not terrible. And it's not a figure of speech. We hope that you will guide us along the gastronomic path, because we are still scared.

Staff, girls at the reception, nurses, nurses, so delicate and nice, it's a pleasure to talk to you.

I am glad that I contacted the CIRP. This is the place!!! Thank you very much!!! I pray to God for you, for your health, for your brainchild (CIRPP), for your patients, for the blessings that I wish you!

Thanks to our psychotherapist Albina! It so happened that I personally did not communicate with you .. But, nevertheless, I am very grateful to you for your therapy with my daughter. You are her inspiration. Leaving you, she wrote to me: "Mom, I can definitely handle it. I can live! These are the most desired words from my child. Thank you and I hope for further help, meetings and psychotherapy sessions - we need them in our long journey to health. I wish you great health and joy in your work. Thank you!

Denisova Elena. Feedback from the site.
✏ 06/01/2017 Denisova E.
Thank you very much! Anna Aleksandrovna is a sorceress who turned an unfortunate and tired child into a girl full of hope and faith in the future with shining eyes. All doctors, staff are people with a big heart and great professional experience. Only they can entrust my treasure - my daughter. She will be saved, she will be taught to live. She will be given a ticket to the future - invaluable experience, skills and techniques that will dispel any nightmare of life.

With deep respect and gratitude, Elena Denisova.
✏ 02.12.2016 Suprunova V.
Very glad I found this place. This is the best place with wonderful doctor and patients. I have been treated for a short amount of time, but I can say that the help has been enormous. I didn't even think this could happen. I have hope for recovery and all thanks to you! Thank you very much.
✏ 02.12.2016 Gromovaya K.
I want to express my deep gratitude to Maxim Borisovich and the entire DBT team! I could never believe that such improvements are possible. After years of searching for the perfect psychotherapy for me, I can say that it has finally been found. Amazing changes have taken place over the years. I hope the improvements continue. Thank you so much, you are doing an amazing job!
✏ 02.12.2016 Popov A.
Dear CIRPP team!

I would like to express my deep gratitude to you for the help you have rendered to our family. It's the family. A unique program of family therapy, support for parents, plus an atmosphere of openness about how treatment is going on, has a very serious impact on the result. Special thanks to Sologub M.B. This is a professional with a capital letter.

Colleagues, friends, you are doing a great job for your patients. Thank you very much!
✏ 11/28/2016 Borisov.