Fresh starts baby food mill
The Best Baby Food Makers Make Life Easier
The best baby food makers make it simple to whip up homemade, high-quality food for your little one. Sometime between four and six months old, your baby will make the exciting—sometimes nerve wracking—transition from subsisting solely on breastmilk and/or formula to eating solid foods. Navigating baby food can be intimidating for the best of us: Should you make purées or do baby-led weaning? What should your baby's very first food be? And do you really need a baby food maker?
While you can certainly get by without one, baby food makers make life a little easier—and for new parents, anything that makes life a little easier is worth its weight in gold. Many makers multitask, so you can also steam veggies for your toddler or make a smoothie for your own breakfast. Investing in a baby food maker means you know exactly what your baby is eating, you can save money over time, and you can get meals on the table (er, highchair, and possibly the floor) quickly and easily.
Here are the very best baby food makers.
Our Top Picks
Best Overall: Beaba Babycook Solo
Blender: Bamix Immersion Blender
Puree Maker: Breville Mini Wizz
Grinder: OXO Good Grips Food Mill
Smoothies: Grownsy Baby Food Maker
Steamer: Baby Brezza One Step Homemade Baby Food Maker Deluxe
Masher: OXO Tot Food Masher
Best Overall:
Beaba Babycook Solo
Beaba Babycook Solo
SHOP NOW
7"D x 9"W x 9.5"H | 4 pounds | plastic
---
Works as a steamer, blender, warmer and defroster in one
Easy to clean and store
Fast - makes food in 15 minutes or less
Auto shut-off cooking timer means there's no need to watch over the machine
---
Pricey
Must descale with vinegar occasionally to get rid of mineral deposits (true for any steamer)
Why we chose it: This awesome appliance steams, blends, defrosts, and reheats fruits, veggies, fish, and meat, making it the ideal one-and-done baby food champion.
That means you can put in raw meat and come out with perfectly cooked and pureed food for your baby without getting any pots, pans or blenders dirty. Plus, it's intuitive to use. "It's easy to use, virtually mold-proof, and cooks and reheats in under 15 minutes," says Christen Costa, CEO of Gadget Review. "It also has built-in blending capabilities which make it a perfect all-in-one baby food maker." Its compact design is great for small spaces, and it's truly easy to clean. Bonus: its ergonomic one-handed design means you can hold your baby in one hand and prep organic baby food with the other, like the super parent you are.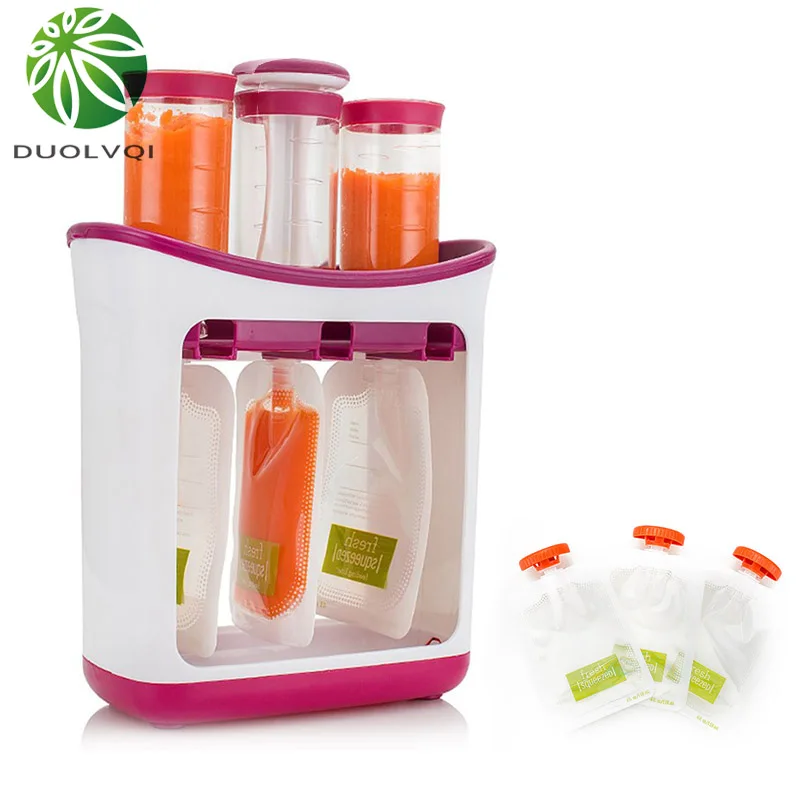 Blender:
Bamix Immersion Blender
Blender
SHOP NOW
4.8 x 2.8 x 14.4 inches | 2.6 pounds | Metal
---
Highly durable, with two-year warranty
The AC motor keeps a constant, precise speed under heavy loads
Relatively small and easy to store
Stainless steel blades can blend almost anything with ease
---
Only one function - no steaming, etc.
Expensive
Why we chose it: "A baby food maker can be a good choice for preparing baby food, but it has limited use," says Colleen Colodany, CEO of kidswiki.co.uk, a website that reviews kids' products.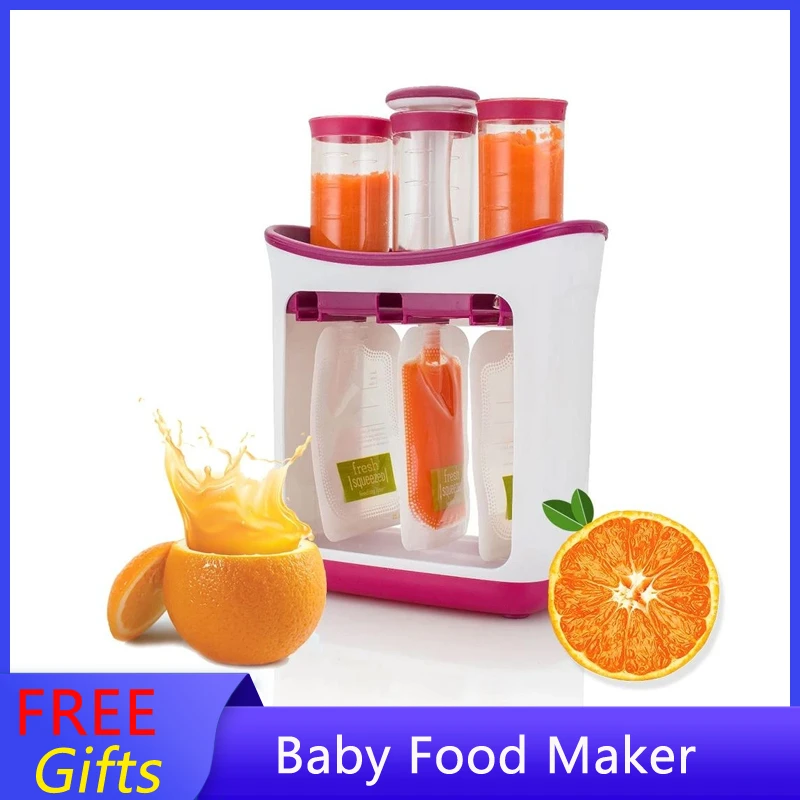 "Instead of buying a baby food maker, an immersion blender would do the job just as well. It has diverse use in the kitchen and does multiple things." She recommends the Bamix Immersion Blender for its small size, ease of use, and durability. Plus when the baby has moved onto eating like a toddler (hi mac and cheese!), you'll have a well-made kitchen tool on hand.
This blender will become a favorite in your kitchen, for making baby food and beyond. It's built by hand in Switzerland, and Bamix has been making excellent appliances since 1954. Found in the kitchens of professional chefs, it has three interchangeable blades and offers both power and precision, making quick work of puréeing baby food. You can purée soups, turn frozen fruit into sorbet, and whip milk into cream after your baby has enjoyed their pear purée, and when you're all finished, it's easy to clean thoroughly with water.
Puree Maker:
Breville Mini Wizz
Puree Maker
SHOP NOW
18.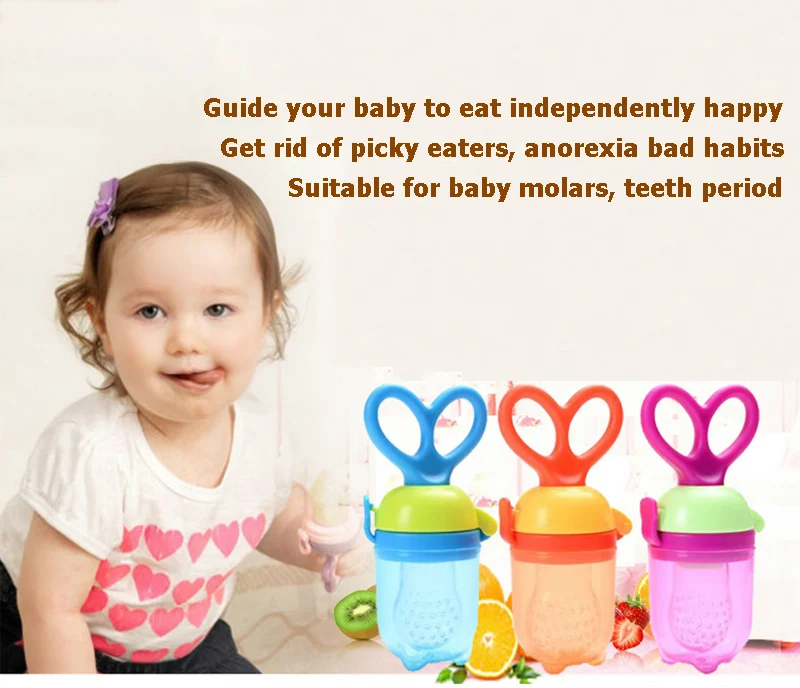 5 x 14 x 22.5 cm | 250 watts | 1.5 kg | stainless steel
---
One-year replacement warranty
Useful for baby food and beyond
Attractive design, easy to clean and store
---
Only one function - no steaming, etc.
Too small to make big batches
Why we chose it: Whether you're turning basil and garlic into silky pesto or steamed sweet potatoes into baby food, Breville's Mini Wizz will easily and efficiently do the trick.
With its compact frame, it's friendly to kitchens where space is in short supply. It's also refreshingly easy to use, with ergonomic design and simple controls. The lid has two small holes in the indents on top so that you can easily add liquid ingredients as you prepare food for your family.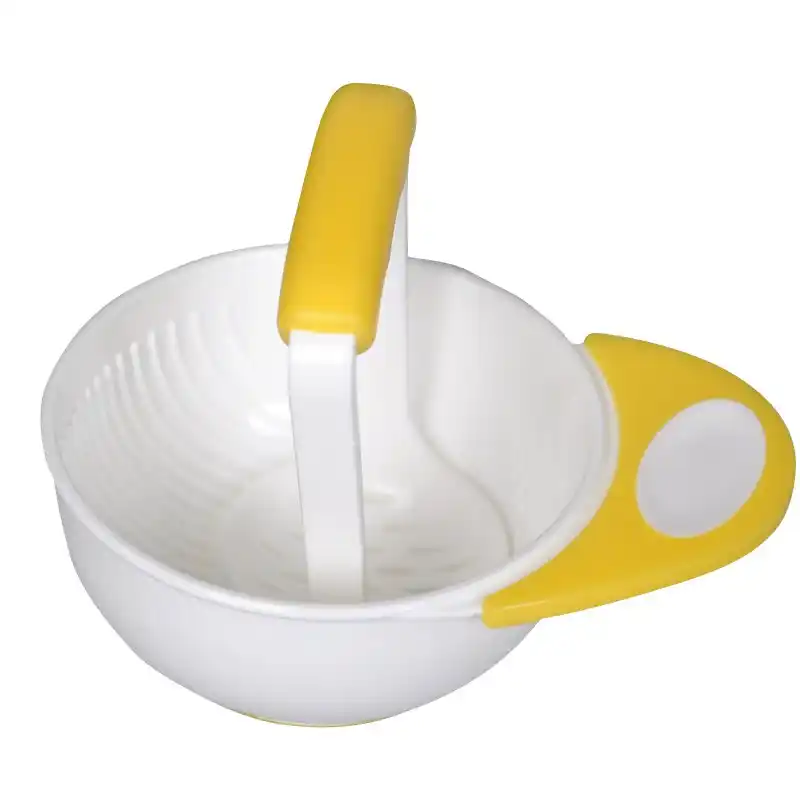 This little food processor is well designed, easy to clean, and a great size when you only need to feed a very little human.
Grinder:
OXO Good Grips Food Mill
Grinder
SHOP NOW
14.75 x 7.25 x 10.25 inches | 2.29 pounds
---
Can wash all parts in the dishwasher
Silicone coating for comfortable grip
Can make applesauce, marinara, and more for the whole family
---
Only a grinder - will have to cook food separately
Why we chose it: Low tech can be a positive thing. The OXO Good Grips Food Mill is a smart choice if you're ok with a manual option for processing food into smooth purées.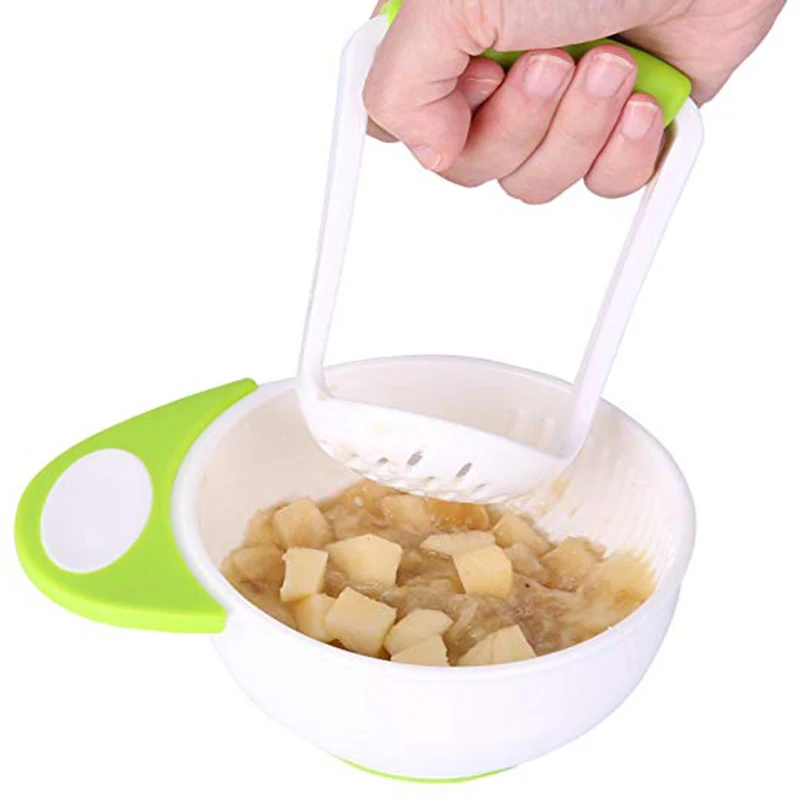 It includes three grinding discs for fine, medium, and coarse textures, and the stainless steel inner bowl won't stain even when you're dealing with messy foods like beets or carrots. It's easy to exchange discs and disassemble, and its legs fold for easy storage.
Smoothies:
Grownsy Baby Food Maker
Smoothies
SHOP NOW
0.5"D x 2"W x 2"H | 4.11 pounds
---
See-through design means you can watch food being made
Warming function means you can put a bottle in the water tank to warm the milk
Large container can accommodate a week's worth of baby food
Multi-function and easy to use
---
Takes up a relatively large amount of counter space
Why we chose it: This steamer, grinder, and blender is incredibly multi-functional—the Grownsy Baby Food Maker monitors and maintains food temperature as well.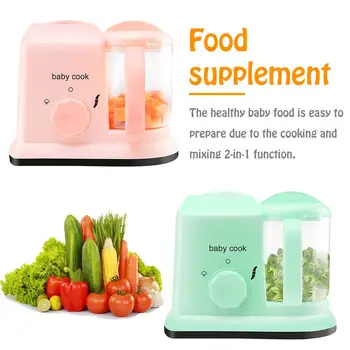 It's also incredibly easy to use for sleep deprived parents: you can control the speed of its four precision blades with a handy LCD touch screen panel. It can also heat milk, keep things warm, and even self-sterilize. It's great for smoothies as the special blade design makes it easy to turn fresh and frozen fruits into a silky-smooth consistency. Pour a satisfying smoothie for your baby, and make one for yourself while you're at it.
Steamer:
Baby Brezza One Step Homemade Baby Food Maker Deluxe
Steamer
SHOP NOW
---
Easy to use and clean
Comes with three reusable food pouches and filling funnels
Takes about 10 minutes to make 3.5 cups of baby food - fast!
---
Why we chose it: This all-in-one baby food maker has plenty of useful features.
Its one-button option for steaming and blending lets you add water and food and come out with freshly steamed and puréed fruits and veggies in about 10 minutes. If you only want to steam or blend, you can do that, too. It's an especially great steamer as its steam tank is fully accessible for easy cleaning, and it's fast, reliable, and easy to use. It's also great for non-baby foods: you can use it to steam pasta and vegetables, make hard boiled eggs or even soup.
Masher:
OXO Tot Food Masher
Masher
SHOP NOW
4.5" L x 7.1" W x 8.1" H | .42 pounds
---
Super affordable
Lifetime manufacturer's warranty
Compact and easy to store
---
Only one very specific use
Why we chose it: For those who aren't into fancy baby food makers, this product is genius in its simplicity.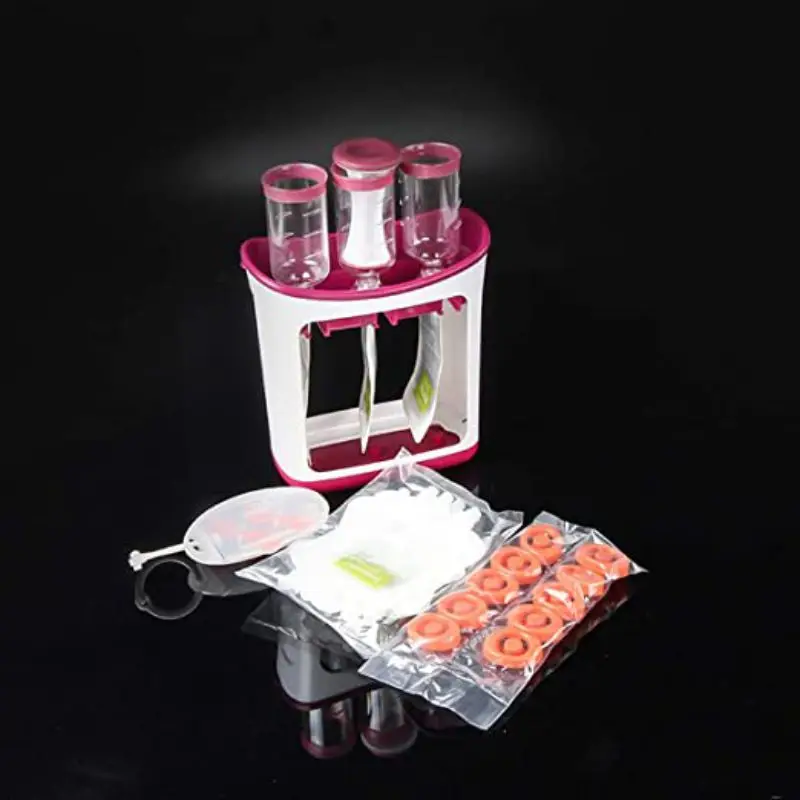 Turn tender foods like avocado, bananas, and berries into mushy goodness perfect for babies eating (and smearing everywhere, as babies love to do). Steep sides prevent food from slipping out of the bowl while you're using it, and teeth help scoop food out when it's ready for serving so you won't waste food. The already compact masher collapses into two parts for easy portability, and a 360 lid can be snapped shut in multiple positions, making it easy to handle.
Things to Consider Before Buying a Baby Food MakerCapabilities
Some baby food makers will steam, blend and purée, while others simply grind or blend your food. Decide which functions are important to you, and how much you want to invest, as the makers with more capabilities tend to have a higher price tag. 
Your kitchen is probably already taken over by baby bottles, just as your home is taken over by baby stuff. Decide how much counter space you'd like to devote to making baby food, keeping in mind that it will be for a specific period of time.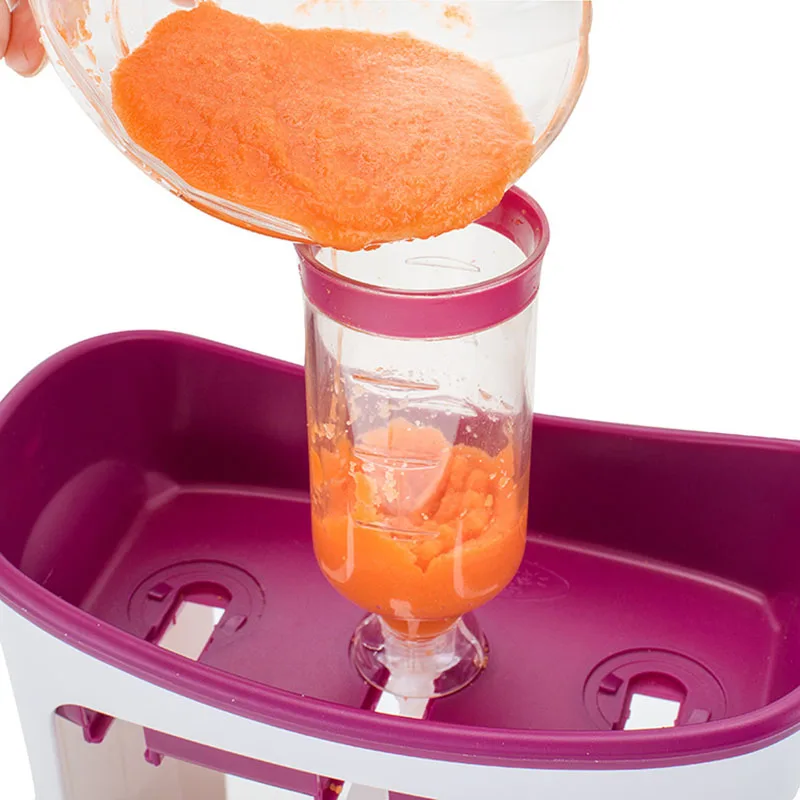 Is it worth it to buy a baby food maker?
"A baby food maker is definitely worth the investment if you want to be 100% certain of all of the ingredients in your little one's meals," says Costa. Making your own food also means you can introduce your little ones to your family's favorite dishes, instead of being limited to the store-bought foods on offer. Another bonus: prepping your own baby food lets you figure out the perfect portion for your baby in advance, and even freeze any leftovers.
What is the difference between a baby food maker and a food processor?
Top-of-the-line baby food makers often include a steamer and a blender or food processor in a single appliance. In contrast, a regular food processor can make purée, but you'll need to cook or steam the food separately. You can absolutely use a food processor to prepare baby food.
What are the healthiest baby foods?
Just like for adults, there's no single healthiest food for babies.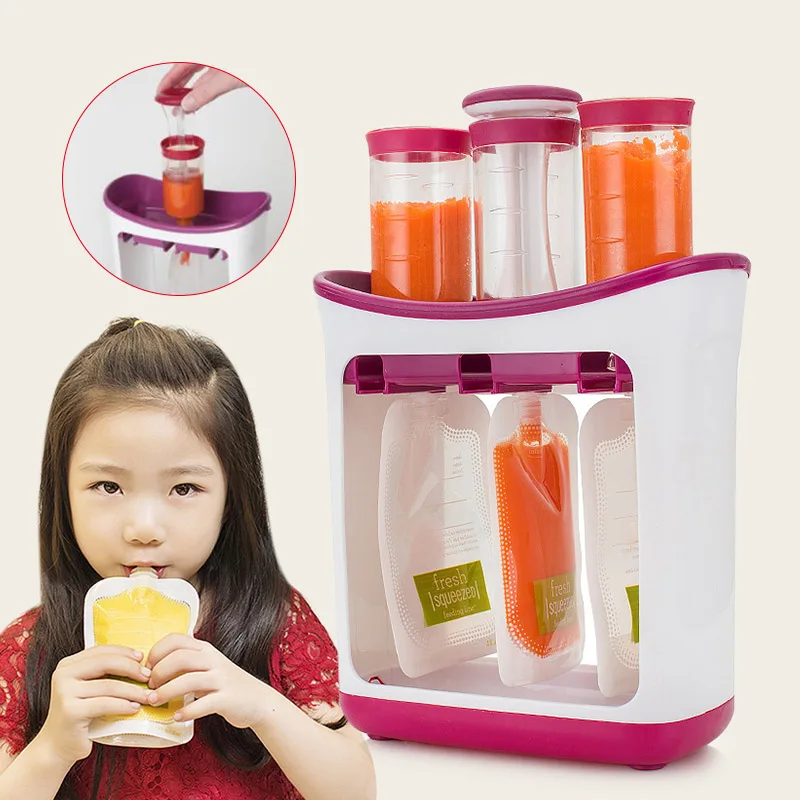 A healthy strategy is to intoduce your baby to a variety of flavors and foods. Many experts recommend starting with single foods or ingredients, like puréed squash, applesauce, mashed bananas, avocado, puréed peaches, puréed meats, and iron-enriched baby cereal like oatmeal. Your baby might start with puréed or semi-liquid foods, then graduate to strained food, and then start experimenting with finger foods. You can gradually introduce new ingredients and foods to your baby as they become more and more comfortable eating. Always consult your pediatrician before beginning solids.
Are plastic baby food makers safe?
Plastic is a durable, highly safe option if your product is free from BPA and phthalates.
Final thoughts
Depending on your budget and needs, the best baby food maker will take a lot of stress out of feeding your little one. Whether you want a 4-in-1 ninja that does it all or simply an immersion blender that can double as a tool to whip up creamy soups for the whole family, we have you covered.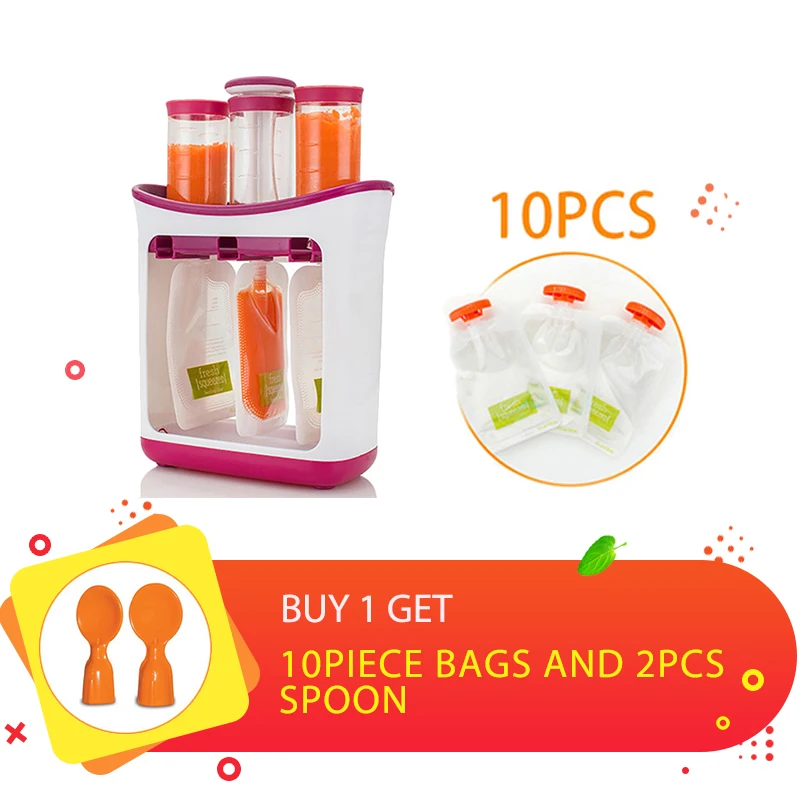 Methodology
As a food writer and the mother of a toddler and a baby, I've spent a lot of time feeding babies and thinking about the best way to make this sometimes thankless task quick and easy.
I surveyed fellow parents, friends, and family to see what baby food makers they swore by, then reached out to reputable sources to get their wisdom. I also read reviews from across the web and scoured Amazon reviews, too. Since babies only need specific food for a short window of time, value was an extremely important factor in putting together this list. Since parenting a baby is an exhausting endeavor, I nixed anything too complicated. The best baby food makers bring some ease into the day; there's no room for anything that adds frustration in a parent's life, period.
Every product is independently selected and vetted by editors. Things you buy through our links may earn us a commission.
How to Make Baby Food (It's Easier Than You Think!)
Every editorial product is independently selected, though we may be compensated or receive an affiliate commission if you buy something through our links.
Ratings and prices are accurate and items are in stock as of time of publication.
If your child is just starting solids, save yourself a small fortune by making baby food yourself.
When it comes to feeding their littlest ones, all parents know that mealtimes are a balancing act. Between convenience, nutrition, taste and affordability, parents face quite the task.
Here are the first foods you should and shouldn't start your baby on.
But as a parent, you always ask yourself how you can provide your little ones with healthy, affordable meals that also won't get spit back in your face or dribbled all over the high chair.
Well, I have a few tips for making baby food that won't break the bank.
Check out a few of my favorite baby food recipes—all approved by my daughter.
4 Ways to Make Your Own Baby Food
Brown Rice Cereal for Babies
When you want to make your own baby food, rice is perhaps the most versatile ingredient to use.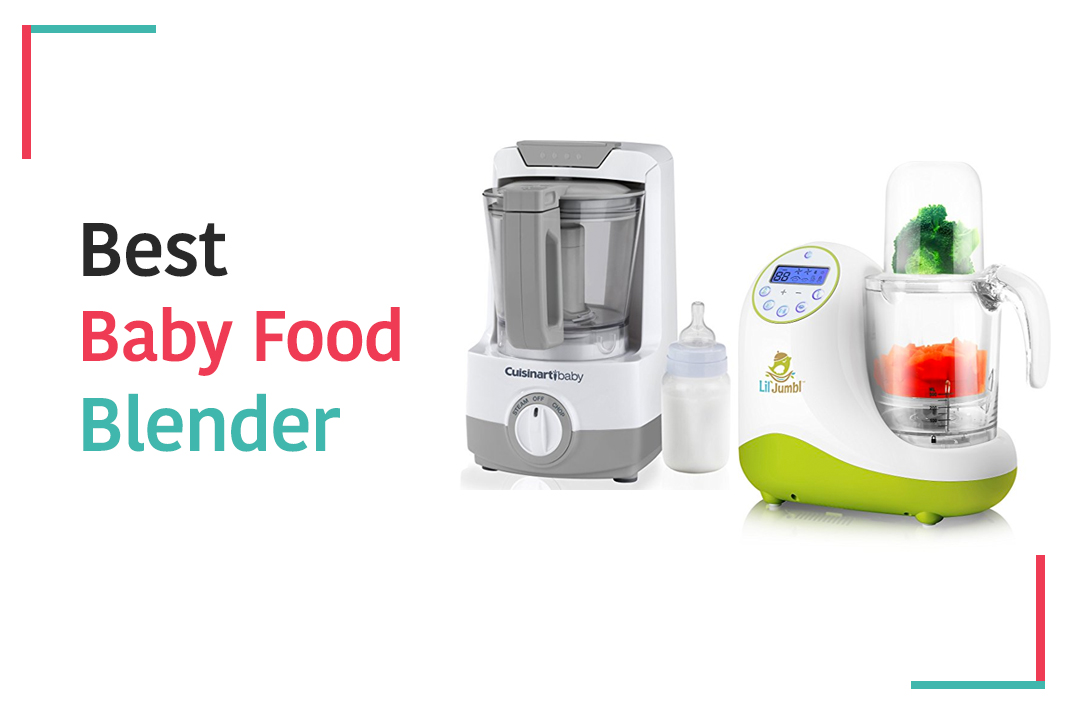 It's inexpensive and can be made in large batches.
It's also healthy, containing phosphorus, selenium, magnesium, vitamin B6, niacin and thiamin, just to name a few benefits (no wonder it's a great foundation for our favorite healthy meals in a bowl!).
Rice can also be mixed with other mushy baby food to add heft to meals without sacrificing flavor. Pack in the nutrients with the best iron-rich baby foods.
Step 1: Mill
Break the rice down into a coarse powder with a food processor (here's the best food processor according to our Test Kitchen). A blender with a milling blade will work, too.
Step 2: Cook
Cook the rice over the stove using 4 cups of water for every 1/2 cup of rice. Bring the water up to boiling, then reduce the heat to a simmer for 20 minutes.
Step 3: Serve or store
Once cooked, your brown rice will keep in the fridge up to three days or can be frozen up to a month. This is a great basic recipe and it can be easily mixed into any of the following baby-inspired dishes.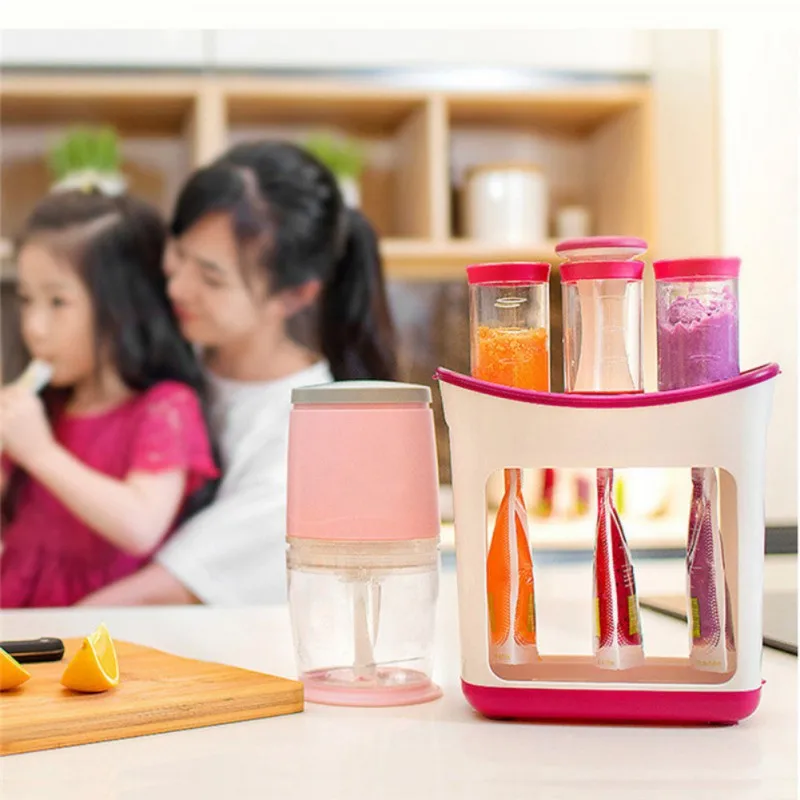 Pureed Produce for Babies
The crossroads of healthiness and low cost intersect at a catch-all baby food recipe technique for produce.
To puree food, you'll need a food processor, blender or immersion blender. Any of these is a great investment if you plan to make baby food regularly.
By using these machines, you can quickly puree most veggies and fruits, and when you're done making baby food, put it to use making pumpkin puree or gazpacho! Or you can make your baby leftovers with these adorable and resuable baby food pouches.
If you're wondering what you can puree for baby, the answer is: almost anything.
Fruits like apples, pears and peaches can be added to the puree without cooking and require little or no water to thin out for the right baby food consistency.
Cooked vegetables—sweet potatoes, carrots, you name it—all work well once they're steamed.
But let's break this down into steps.
Don't want to do all the grunt work? Try these baby food makers.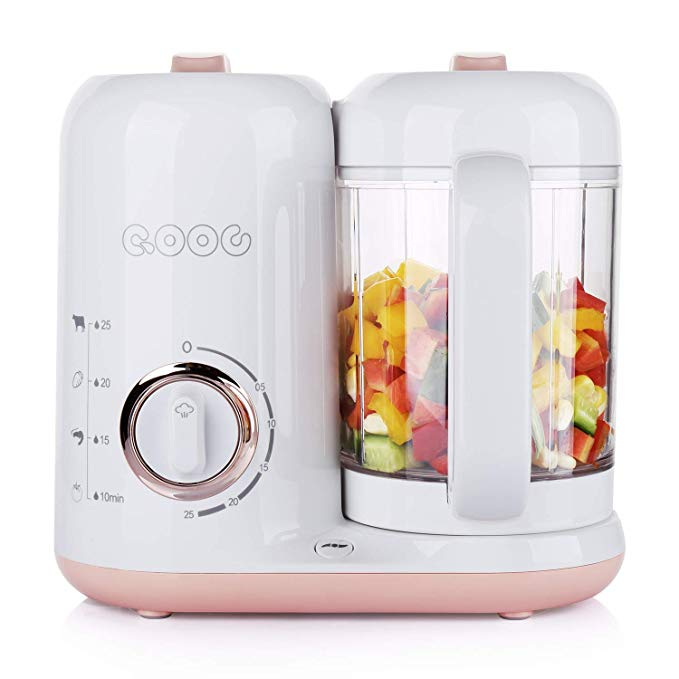 Step 1: Cook (if necessary)
Like I said, most fruits will not need to be cooked ahead of time, but tougher veggies should be cooked.
I think steaming is the best method because it helps the produce hold onto the most nutrients, but baking and boiling both get the job done.
I avoid the microwave since it can aggressively break down the produce, but it works if you're in a pinch.
Step 2: Puree
Move the cooked vegetable into the blender and puree. Easy.
Step 3: Thin it out
This is not always necessary, but thinning vegetable mash makes it easier for babies, especially those around the six-month mark, when they first begin solids.
As you puree, add water slowly to create a smoother, more easily digested consistency. (You can even use the water your veggies steamed in.) Feel free to mix so it's thicker than store-bought baby food, but don't let it get thinner.
If the food is too watery, it can taste slimy and won't keep as well in the fridge.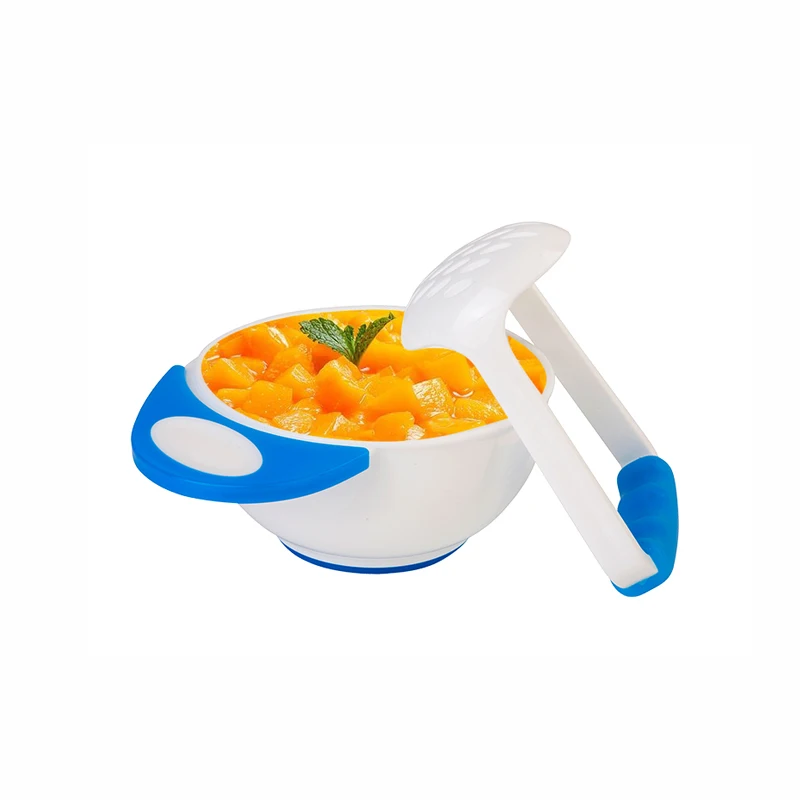 Some tips: A pinch of salt or dab of butter is useful for making green vegetables like spinach or peas more palatable. Do not use butter before your child starts dairy. Breastmilk or formula can also be added during the thinning process—the familiar taste is comforting.
You need to know these important baby food stages.
Soup for Babies
Soup is a great baby food option because it gives parents the freedom to add a variety of vegetables. I recommend using veggies that soften easily, like celery, for kids who are just starting solid foods.
Just now weaning? Here's what to expect.
Step 1: Cook
Add 2 tablespoons of uncooked pastina to 3 cups of low-sodium chicken broth. Bring to a boil and stir while cooking for 8 minutes.
Step 2: Add veggies
Celery can be added directly to the broth. Or feel free to soften carrots or small chicken squares by cooking them separately and adding after the broth boils.
Step 3: Serve or store
Serve the soup while warm.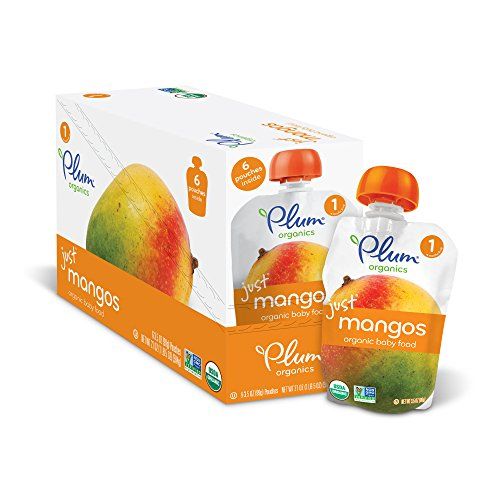 The broth and noodle mixture keeps in the fridge for three days or in the freezer up to a month.
Here's when to give your child baby food.
Squash and Potatoes for Babies
Squash and potatoes are a fantastic flavor-packed, vitamin A-filled option for even your fussiest tyke. These ingredients create a safe go-to recipe, especially for filling hungry bellies before nap time.
This recipe works for children comfortable with chewy, solid foods and it serves as a great snack until—well, my daughter is in first grade and she still loves 'em! Here's some of the best organic baby food to give your kiddo.
If your baby is just starting solids, you can puree the mix. And if your pantry looks a little bare, this recipe also works with just potatoes or squash. This is how to introduce your infant to baby food.
Step 1: Prep the potatoes
Cut your squash and potatoes into small cubes. Season with cinnamon and a dash of rosemary.
Step 2: Roast
Drizzle the cubes with olive oil and roast at 400 degrees for 25 minutes, or until tender and browned.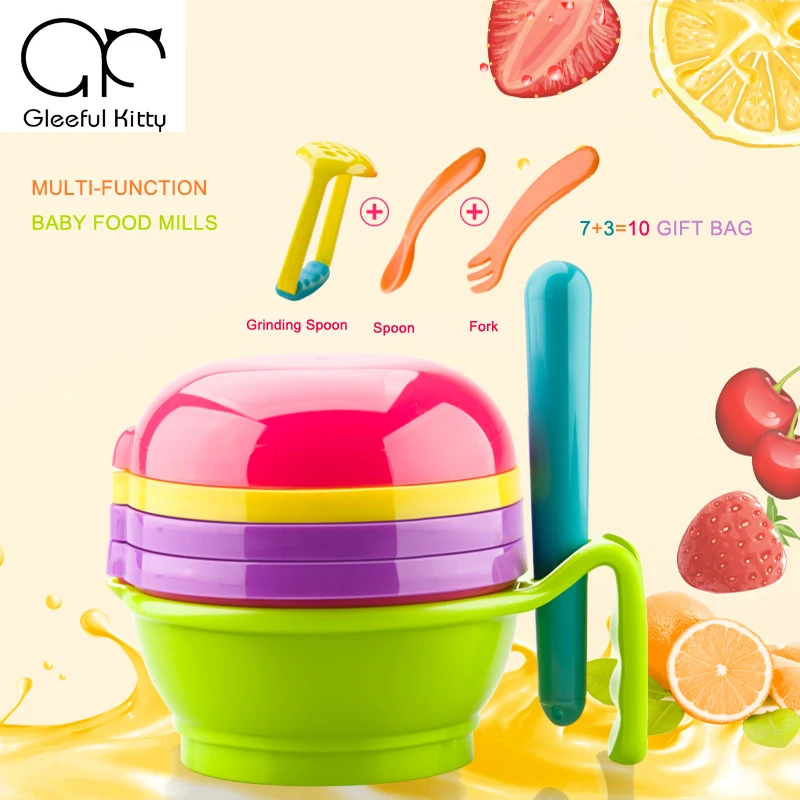 Check out the best baby-led weaning foods to give your child.
Step 3: Snacktime
Once cooled down, these are great snacks for kids who are just starting slightly more solid foods. If you're child is still in the soft-foods-only stage, pop this recipe in the blender to smooth it out. It will keep in the refrigerator for up to five days. Need more ideas? Try all of these 6-month baby foods.
With a little extra prep and a smidge of time (during a nap?), you can have nutritious, homemade baby food that is perfect for your tiniest tots.
Be Prepared with These Recipes for Toddlers
1 / 45
With a toddler in the house, I look for foods that are a snap to make. Loaded with beef, cheese and a flavorful rice mix, these enchiladas come together without a fuss. But they're so good that guests think I spent hours in the kitchen. —Jennifer Smith, Colona, Illinois Go to Recipe
This creamy mac and cheese definitely doesn't come from a box! Fresh veggies add crunch and color and will leave everyone asking for seconds.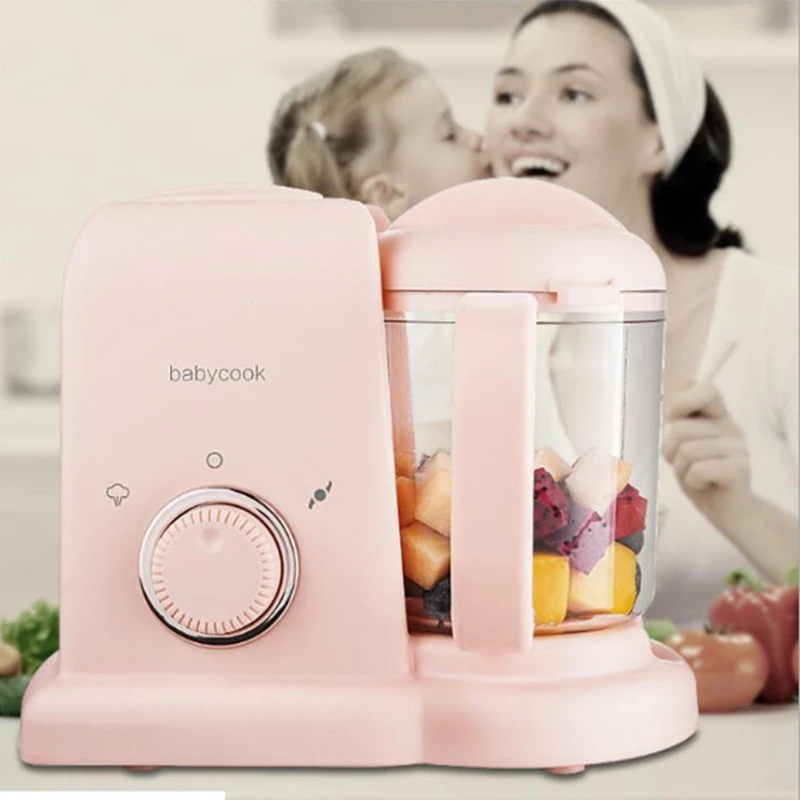 —Marsha Morril, Harrisburg, Oregon
Go to Recipe
I love sneaking extra veggies into my kids' dinners, especially with this skillet spinach pie recipe. With a flaky crust and extra cheese, the kids never know they're eating a vitamin-rich dish and I'm not hovering over an oven for hours. Put the spinach and phyllo sheets in the refrigerator the night before or early in the morning for thawing. —Kristyne McDougle, Lorain, Ohio
Go to Recipe
These gooey grilled cheese sandwiches taste great for lunch with sliced apples. And they're really fast to whip up, too. Here's how to make grilled cheese the right way. —Kathy Norris, Streator, Illinois
Go to Recipe
My kids and I love mac and cheese. We always get it in the bread bowls when we're at a restaurant, but with three cheeses, these white cheddar shells are filling on their own. —Steven Schend, Grand Rapids, Michigan
Go to Recipe
This scalloped potatoes and ham dish is a crowd-pleaser with its creamy sauce, chunks of ham and potato slices.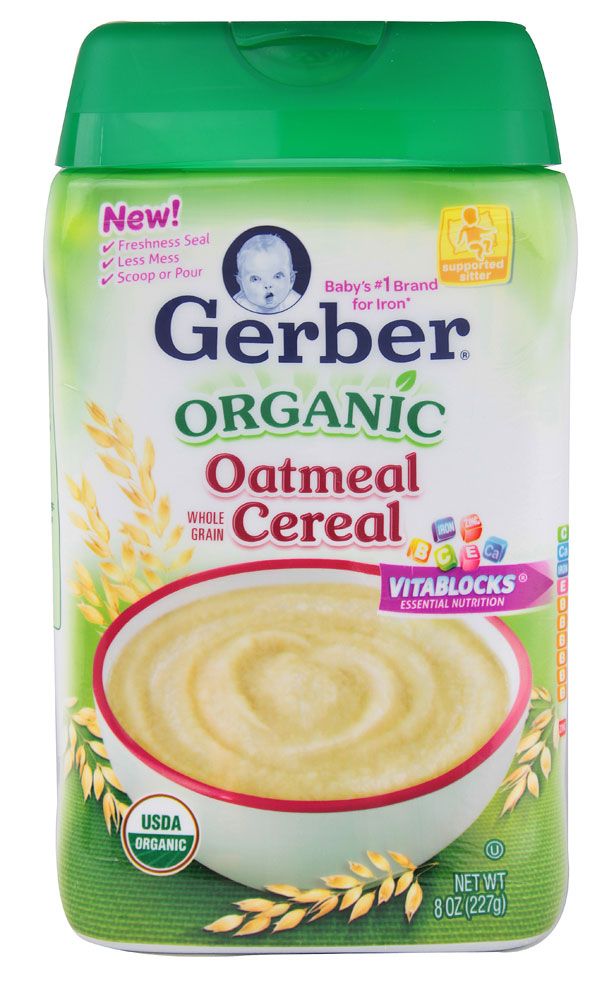 I always enjoyed it when Mother made it. I added the parsley and the thyme, and now my husband and five children request it. —Wendy Rhoades, Yacolt, Washington
Go to Recipe
Garlic powder gives these speedy mini pizzas extra pizzazz. Not only are they a snap to put together, but best of all, the ingredient list is easy on your pocketbook. My husband loves them. And my toddler will soon enjoy them as an after-school treat. -Stephanie Klos-Kohr, Moline, Illinois
Go to Recipe
Mom fixed this Swedish meatball recipe for all sorts of family dinners, potluck suppers and PTA meetings. The scent of browning meat is intoxicating. Add to that the sweet smell of onions caramelizing, and everyone's mouth starts watering. —Marybeth Mank, Mesquite, Texas
Go to Recipe
Cauliflower gratin is a lower-carb side dish that pairs well with pork, ham or beef. It's so creamy and delicious that even the kids will ask for seconds! If you like a little crunch, sprinkle buttered bread crumbs over the top for the last five minutes in the oven.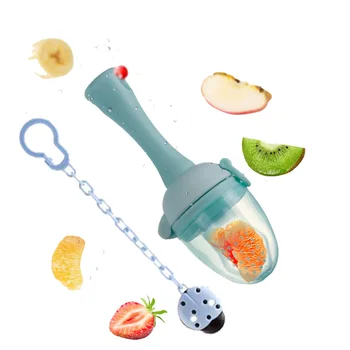 — Mary Zinchiak, Boardman, Ohio
Go to Recipe
Since I found this quick-to-fix recipe a few years ago, it's become a regular part of my menu plans. Everyone loves the combination of sloppy joe ingredients, shell pasta and cheddar cheese. —Lynne Leih, Idyllwild, California
Go to Recipe
I love pumpkin and my kids love pasta, so this pumpkin Alfredo recipe is a match made in heaven for us. Plus, it's an extra way to get some veggies into their diet. Use dairy-free or gluten-free ingredients if needed. —Courtney Stultz, Weir, Kansas
Go to Recipe
My husband loves my mini meat loaves, but this family-favorite recipe wasn't very healthy when I first received it. The Taste of Home Test Kitchen experts slashed the calories and fat while keeping the original's tender and delicious qualities. —Jodie Mitchell, Denver, Pennsylvania
Go to Recipe
My muffins are a frequent request from everyone in the family.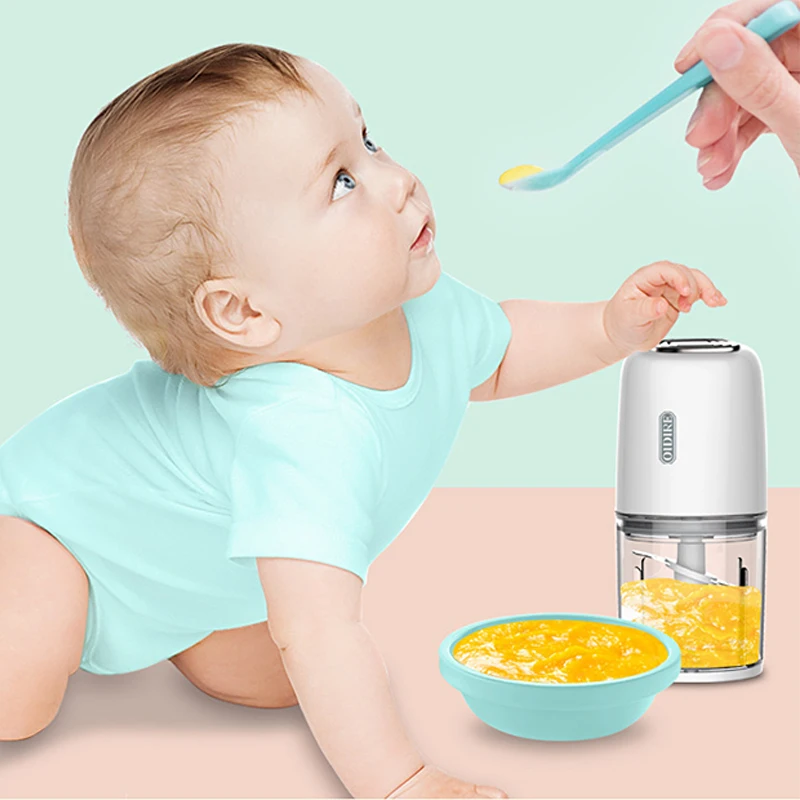 I usually make them on Sunday nights, so when we're running late on weekday mornings, the kids can grab these to eat on the bus. —Irene Wayman, Grantsville, Utah
Go to Recipe
On busy days, it's a comfort to know that my family can sit down to dinner minutes after we walk in the door. Double it to wow at a potluck. This recipe works in a slow cooker, too. —Virginia Krites, Cridersville, Ohio
Go to Recipe
I adapted a ziti recipe to remove ingredients my kids did not like, such as ground beef, garlic and onions. The revised recipe was a success not only with my family but at potlucks, too. It's so versatile: You can use jarred sauce, double or triple the recipe, and even freeze it. —Kimberley Pitman, Smyrna, Delaware Field Editor
Go to Recipe
Kids and dads alike will dive right into this hearty, comforting dish. With a crispy cheese topping on a warm corn bread crust, this chili dog casserole recipe is a keeper.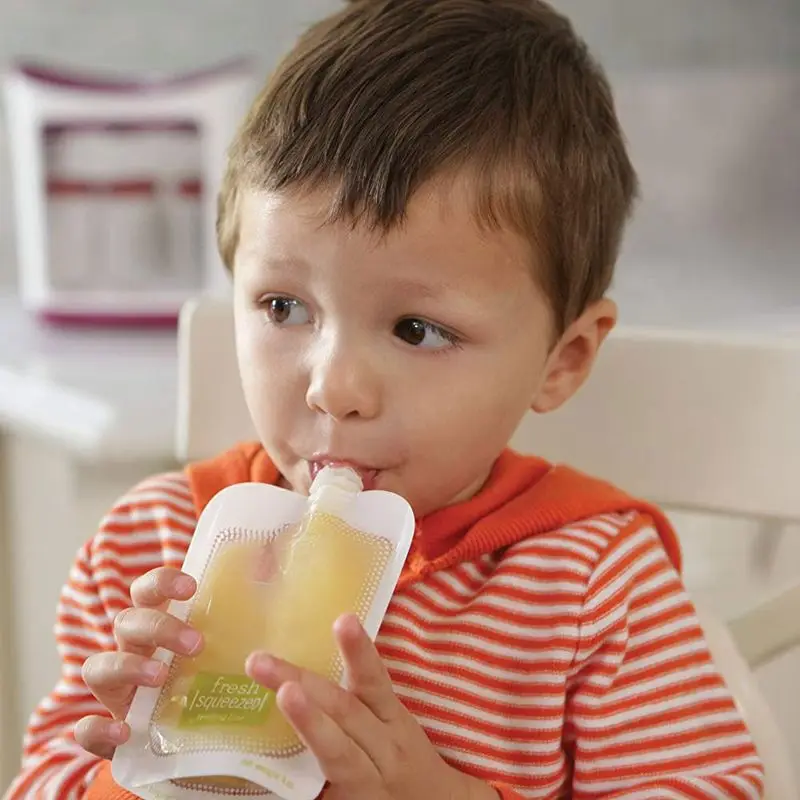 —Taste of Home Test Kitchen
Go to Recipe
I'm one of 13 children, so making a recipe that everyone likes can be a challenge. This chocolate peanut butter pancakes recipe was a Saturday-morning special that we all loved. —Keenan McDermott, Springfield, Missouri
Go to Recipe
Everyone at my table goes for this feel-good soup. It is quick when you're pressed for time and beats fast food, hands down. —Darlis Wilfer, West Bend, Wisconsin
Go to Recipe
I adjusted three different recipes to come up with this one. Kids like the tangy taste and request the sandwiches for birthday parties.—Anna Adams, Chatsworth, California
Go to Recipe
You can prepare this snackable pizza in just 10 minutes! It's a fun way to sneak in those daily servings of fruit. —Dalynn Dowling, Grand Forks AFB, North Dakota
Go to Recipe
One of my mom's favorite chicken recipes used fresh sage.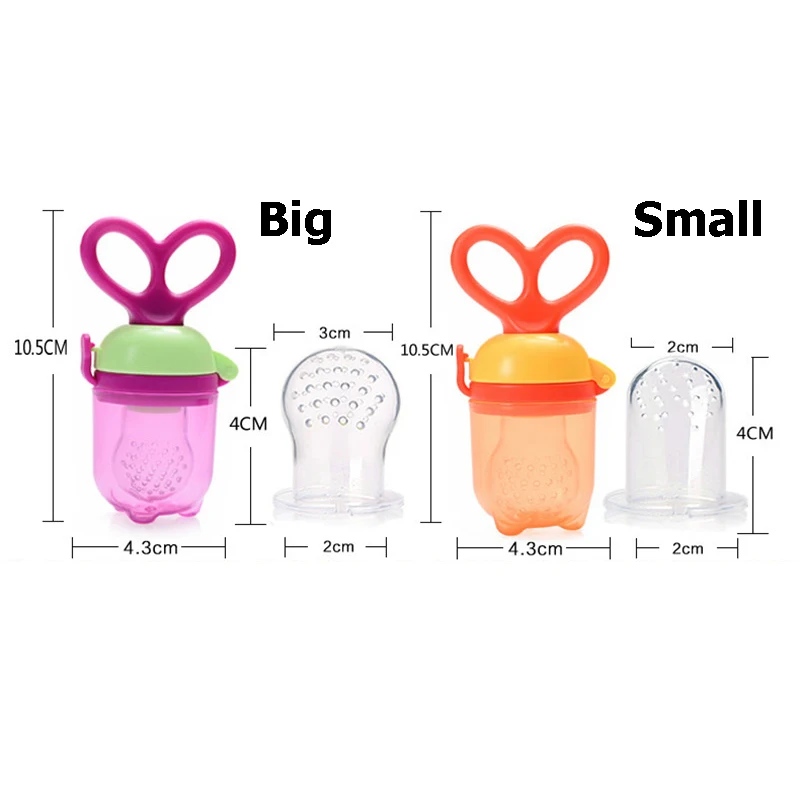 Her version was smothered with gravy, but we like these panko-crusted tenders as they are. —Deb Perry, Traverse City, Michigan
Go to Recipe
Take the classic peanut butter and jelly sandwich on the go with these skewers. They also make easy snacks. —Sara Martin, Brookfield, Wisconsin
Go to Recipe
This is a fabulous slow-cooker ranch chicken recipe that we have passed around to all our friends, especially those who have young children. It's wonderful for a cold winter night or a hot summer day when you don't want to turn on the oven. Serve it as a weeknight family dinner or for a large group. —Sonya Stark, West Jordan, Utah
Go to Recipe
Kids love anything on a stick. Bite-sized French toast skewers make a fun breakfast for them to munch before heading out the door. —Mavis Diment, Marcus, Iowa
Go to Recipe
Young relatives were coming for a Christmas party, so I wanted something fun for them to eat.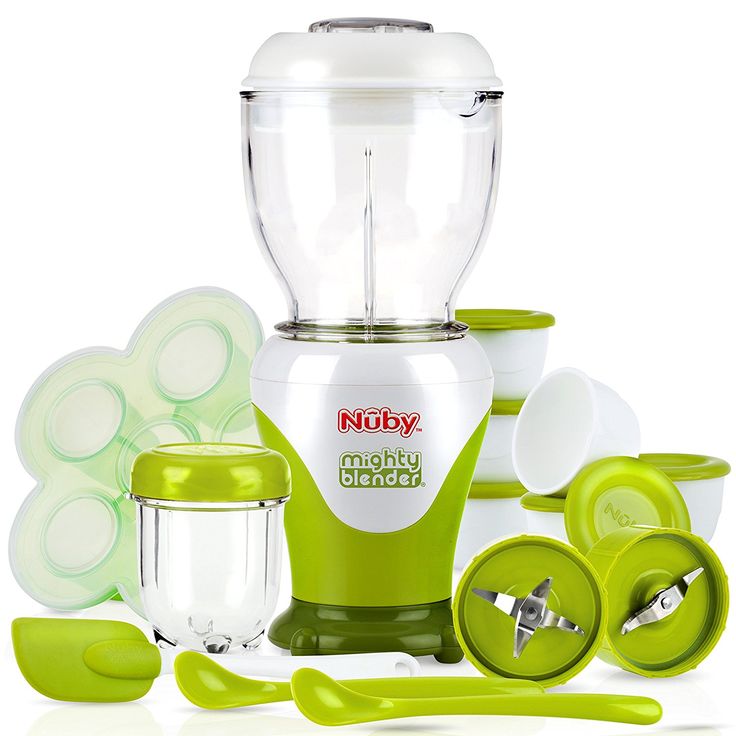 Instead, the adults devoured my mini mac and cheese. —Kate Mainiero, Elizaville, New York
Go to Recipe
Not only do my grandchildren love these cheese-filled hot dogs, they enjoy helping put the meal together, too. It's the perfect solution when you need a last-minute lunch. —Lyletta Searle, Morgan, Utah
Go to Recipe
Sunday breakfasts have always been special in our house. It's fun to get in the kitchen and cook with the kids. No matter how many new recipes we try, they always rate this corned beef hash recipe No. 1! —Rick Skildum, Maple Grove, Minnesota
Go to Recipe
When you have these fun-to-make mini pizzas, it's no challenge finding lunch fare that the kids enjoy. Plus they pack nicely in sandwich bags and travel well, so there's no mess. —Rhonda Cliett, Belton, Texas
Go to Recipe
This chicken bacon ranch casserole is a dinner that both of my wonderful (but picky!) children will eat.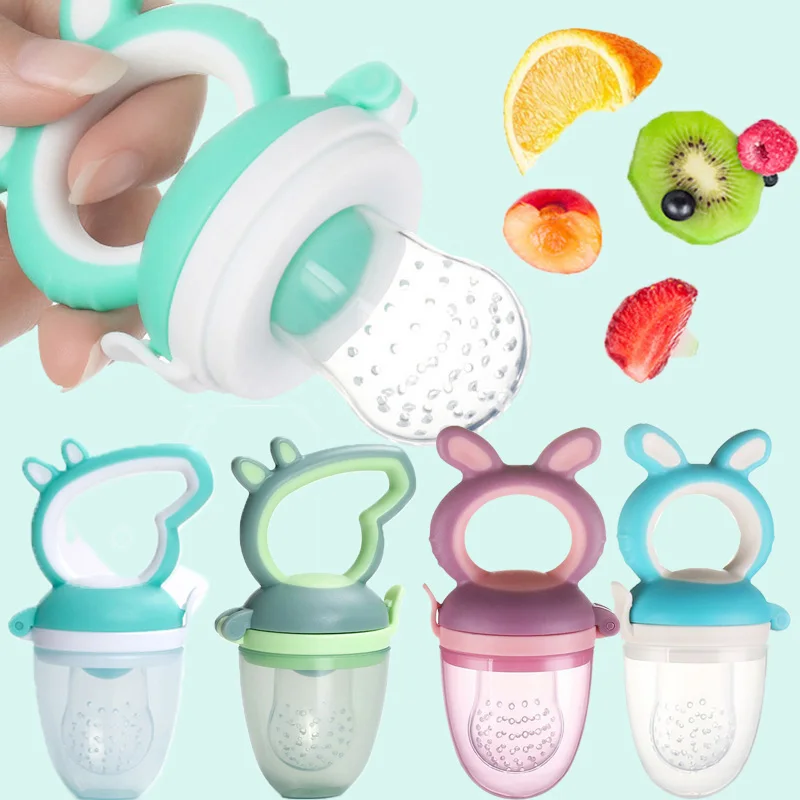 I can easily make it ahead and then bake it right before serving. Sometimes I add 2 cups of cooked veggies, like peas or chopped broccoli, for a complete meal. —Rebekah Schultz, Mantua, New Jersey
Go to Recipe
We serve these quesadillas as chili dippers or load them up with salsa and sour cream for a super starter. —Terri Keeney, Greeley, Colorado
Go to Recipe
I made up this cowboy stew in the early 1970s when I was down to very little food in the house. Because it's a combination of barbecue sauce, hamburger, hot dogs and beans, this one-skillet meal makes both children and adults happy. —Val Rananawski, Millville, New Jersey
Go to Recipe
A few simple touches and a blast of heat enhance the natural sweetness of fresh veggies. —Donna Lamano, Olathe, Kansas
Go to Recipe
Prepared sauce accents this warm chicken pesto pasta.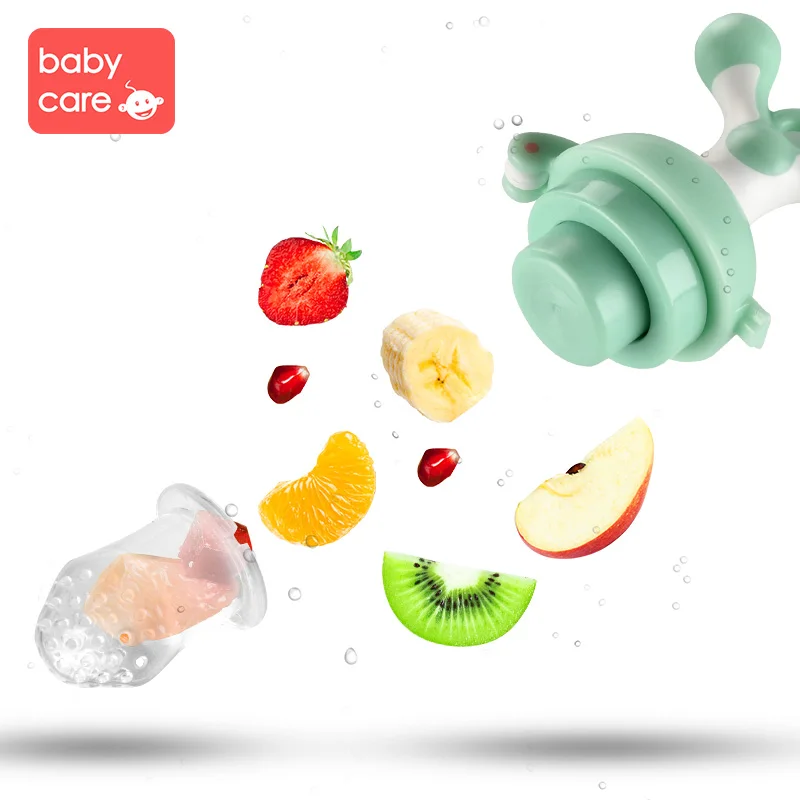 Keep pesto in the freezer for the next time you have leftover chicken. —Taste of Home Test Kitchen
Go to Recipe
The whole family will love the fun, cheesy flavor of this ravioli casserole. It's like lasagna—without all the fuss! Timesaving ingredients such as prepared spaghetti sauce and frozen ravioli make it a cinch to fix. Children can help you assemble this one. —Mary Ann Rothert, Austin, Texas
Go to Recipe
My children really look forward to dinner when they know I'm serving this—and it's easy to make.
Go to Recipe
I wanted a healthier approach to fish sticks and developed a baked tilapia with a slightly peppery bite. My husband and sons love the crispy coating. —Candy Summerhill, Alexander, Arkansas
Go to Recipe
I came across this easy and tasty snack while searching online for healthy munchies for kids. Great for after school, it's really quick to make and filling enough to hold the kids until dinner.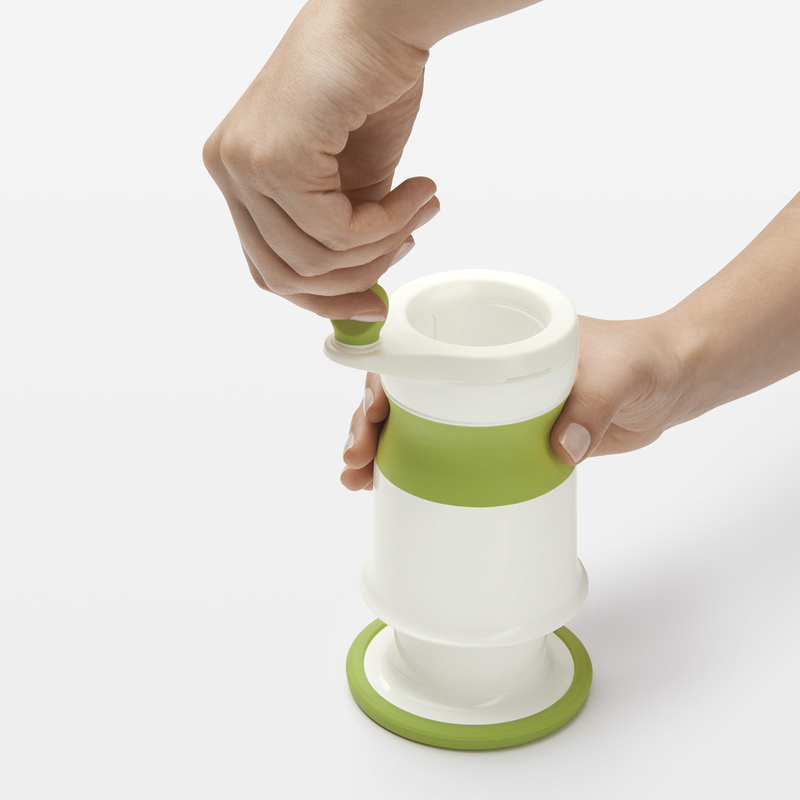 To satisfy heftier appetites or to serve as a power lunch, cut each tortilla into fewer pieces or provide one per child. The recipe is easy to increase as needed. —Mary Haluch, Ludlow, Massachusetts
Go to Recipe
Unless you plan to make two, don't count on leftovers. As an appetizer or side, this cheesy flatbread will be devoured in less time than it takes to bake. And that's not long! —Suzanne Zick, Maiden, North Carolina
Go to Recipe
The best way to get kids interested in cooking and eating right is to let them help. These apple and peanut butter "sandwiches" are one fun way to pique their interest and kitchen creativity. —Shirley Warren, Thiensville, Wisconsin
Go to Recipe
My kids love sausages and pancakes but making them during the week was out of the question. I bought the frozen variety on a stick but wasn't keen on the calories, additives or price. This version of pigs-in-a-blanket is a tasty, thrifty alternative.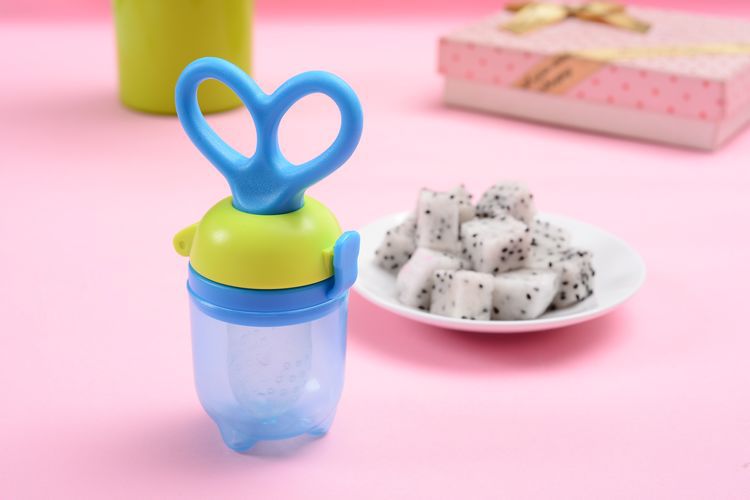 —Lisa Dodd, Greenville, South Carolina
Go to Recipe
This zesty chicken taco soup is loaded with corn and black beans in a mildly spicy red broth. As a busy mom of three young children, I'm always looking for dinner recipes that can be prepared in the morning. The kids love the taste of this easy soup. —Marlene Kane, Lainesburg, Michigan
Go to Recipe
Want a family-friendly side dish? This colorful medley is kid-pleasing and a great way to encourage healthy eating. —Sharon Ricci, Spooner, Wisconsin
Go to Recipe
Whether I'm cooking for company or my own brood of five children, this delicious casserole is always well-received. —Eileen Nilsson, Plymouth, Massachusetts
Go to Recipe
When our children were small and I was super busy, I would make this quick hot dog casserole. Kids love it.—JoAnn Gunio, Franklin, North Carolina
Go to Recipe
Popular Videos
ⓘ
0003
Sphere SphereLight industryFood industryEngineering industryMining industryTransport engineeringOil and gas industryChemical industryMetallurgical industryTimber industryMedical industryAgricultural industryConstruction materials industryOther industrial production
City City
Products Products
You are here
Baby food from the manufacturer: production contacts, product description.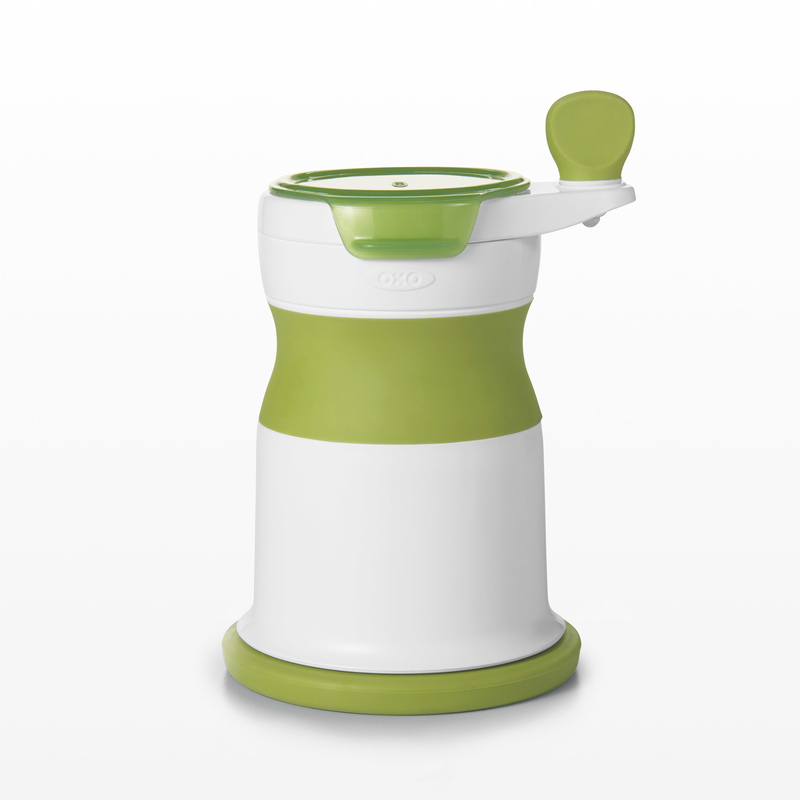 Found companies: 32.
South Juice Company
South Juice Company produces juices and nectars.
Belorechensk (Krasnodar Territory)
Krasnodar Territory, Belorechensk, st. Pobedy, 132
PepsiCo Holdings
PepsiCo is one of the world's largest manufacturers of food and beverages under well-known and beloved brands. In 2021, the company's revenue amounted to more than 79billion dollars.
Moscow (Moscow and the region)
Moscow, Leningradsky pr-t., 72
HIPP
LLC "Khipp" - baby food factory. Production of puree-like products of various viscosity, with various degrees of grinding (from homogenized to products with pieces up to 8 mm in size), as well as drinks.
Mamonovo (Kaliningrad Region)
Kaliningrad Region, Mamonovo, st. Customs, 40
Dmitrovsky dairy plant
OAO Dmitrovsky Dairy Plant, founded over 80 years ago, produces dairy products: milk, sour cream, cottage cheese.
Dmitrov (Moscow and the region)
Moscow region, Dmitrov, Kovriginskoe shosse, 3
Babushkino Lukoshko
Quality baby food is produced under the trademark "Babushkino Lukoshko".
Odintsovo (Moscow and the region)
Odintsovo, st. Lugovaya, 14
Plodovoe-2009
Company "Plodovoe-2009"produces drinks, juices and nectars. food
Zelenodolsk (Republic of Tatarstan)
Republic of Tatarstan, Zelenodolsk, Karla Marksa str., 48
Experimental cannery Lebedyansky
Lebedyansky is a Russian food company, the leader of the Russian juice market. Full name - Limited Liability Company "Lebedyansky". Located in the city of Lebedyan in the Lipetsk region.
Lebedyan (Lipetsk region)
Lebedyan, Matrosova str. assortment: confectionery, canned goods, dairy products, meat products, juices and drinks.0003
Gudermes (Chechen Republic)
Chechen Republic, Gudermes, Tambovskaya st.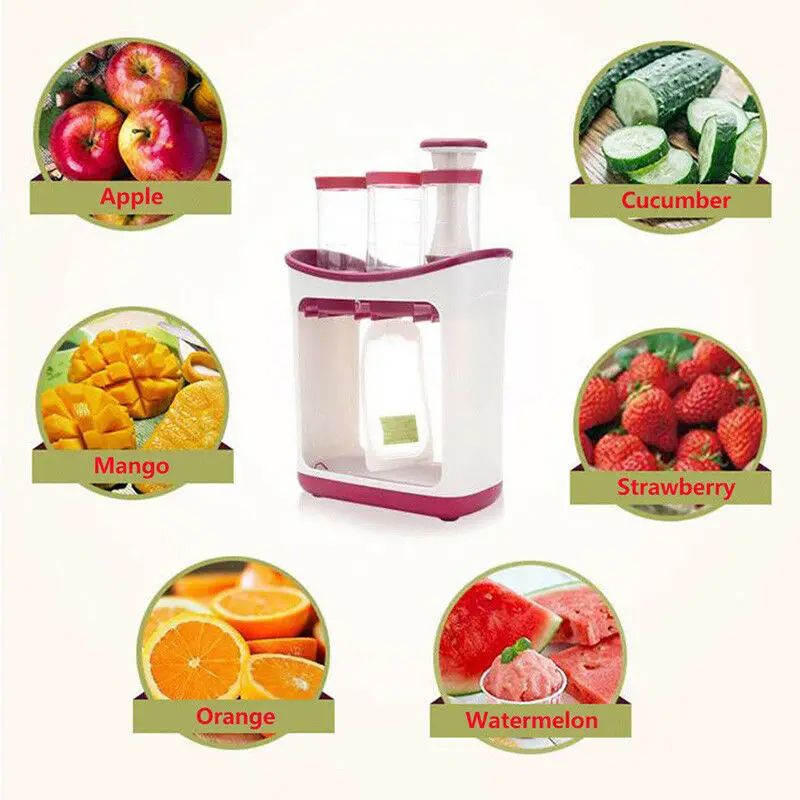 We work exclusively with natural vegetable crops grown at the foot of the Sikhote-Alin mountains.
Spassk-Dalniy (Primorsky Territory)
Primorsky Territory, Spassk-Dalniy, st. Krasnogvardeiskaya, 1/1
Novgorod authorities asked senators to support the construction of a baby food plant
News Back to list
Novgorod authorities asked senators to support the construction of a plant for the production of baby food
11/15/2022 14:21:09
Novgorod region
Baby food
Production
Regions
Novgorodians asked to support the construction of a plant for the production of baby food.
At a meeting of the Federation Council Committee on Agrarian Food Policy and Environmental Management, the regional authorities spoke about the development of important industries in the region. nine0003
The investment project is already ready. Now they are looking for suppliers of raw materials.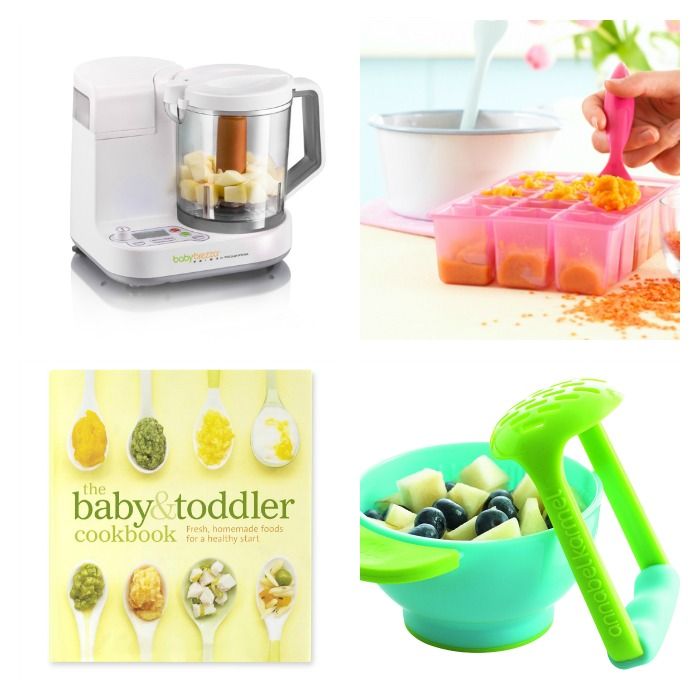 Senator from the region Sergei Mitin said that today in Russia there is an acute shortage of nutrition for newborns. Every year, from one and a half to 2 million people are born in the country. And only a little more than half of the babies are breastfed.
"At the same time, when we examined the market, it is provided by Russian manufacturers only by 13%. And in these 13% there are 3% of Belarusian manufacturers. That is, the market is extremely unsaturated. Today there is every opportunity to create such a plant in the Novgorod region," Sergey Mitin noted. nine0003
In the same project, it is planned to create a specialized goat farm. Now, according to the senator, there is nothing similar in Russia. But goat's milk is the best substitute for mother's milk.
Related news:
17:11 December 16, 2022
Internet for medicine: FAPs continue to connect to the
network in the regions nine0002 18:26 December 15, 2022
Rostelecom has completed the laying of a submarine fiber-optic communication line "Petropavlovsk-Kamchatsky - Anadyr"
18:21 December 15, 2022
REPORT: International Arctic School
Latest news
December 14, 2022
The speaker of the Federation Council discussed the development of Yakutia with the head of the republic
December 13, 2022
Senator Pushkov believes that they will try to turn China and India into a "new West"
December 14, 2022
Theme
Special military operation in Ukraine
All materials on the topic
In Russia, the labor rights of participants in the SVO were additionally protected .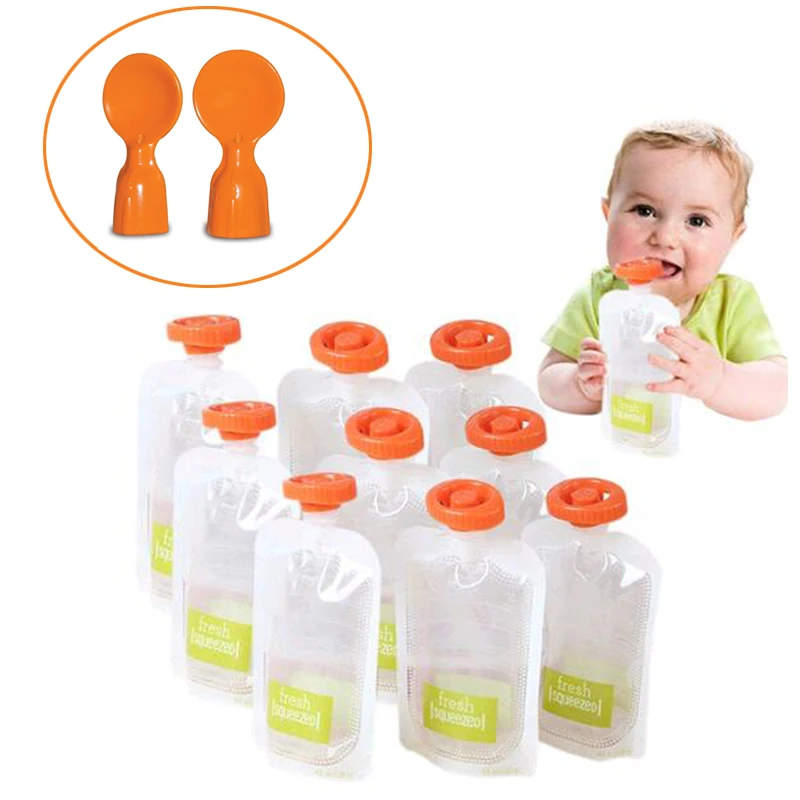 nine0003
Matvienko called on the regional authorities to thoroughly analyze each appeal of the NWO participants
14:45 December 8, 2022
Speaking at a meeting of the Council of Legislators, the Speaker of the Federation Council noted that support for the participants of the NWO and their families is a common priority for the federal and regional authorities.
It is important to convey to the youth the truth about the special military operation, says Yatskin
11:40 December 8, 2022
This was stated by First Vice Speaker of the Federation Council Andrey Yatskin at a meeting of the Presidium of the Council of Legislators. nine0003
Yatskin: an analysis of measures to support members of the Special Military Operation is needed
11:10 December 8, 2022
An analysis of measures to support members of the special military operation is needed, First Vice Speaker of the Federation Council Andrey Yatskin said at a meeting of the Presidium of the Council of Legislators.