Healthy indian food for 10 months baby
Recipes for 10 to 12 Months Babies, Indian Weaning Food
बच्चों का आहार (10 से 12 महीने के लिए) भारतीय - हिन्दी में पढ़ें (Recipes for Baby (10 to 12 Months) recipes in Hindi)
બાળકો નો આહાર (૧૦ થી ૧૨ મહીના માટે) - ગુજરાતી માં વાંચો (Recipes for Baby (10 to 12 Months) recipes in Gujarati)
baby recipes for 10 to 12 month babies. Time will fly by and before you even realize it, you will be getting set to celebrate your baby's first birthday. By now, in addition to breast milk, 4 to 5 supplementary feeds per day are necessary for your growing baby.
There are no hard and fast rules about when your baby should progress from one stage to the next. However usually most babies adjust to semi-solid and solid supplements with real gusto, by the tenth month. They may have already graduated to eating porridge, mashed fruits and vegetables, unstrained soups, khichdi and will be ready to try something adventurous. Grab this opportunity! This is the right time to add more combinations and textures of food to your baby's diet.
Moreover, as they approach their first birthday, they begin to show interest in eating all those foods that other family members around them are eating and they are willing to experiment with them.
This is the best time to gradually accustom your baby to eat with the family and also to eat the same meals as the family does. Try and enjoy at least one family meal everyday with your baby.
These meal times are also a good way for her to learn to feed herself and also encourages her to be independent. She will learn to eat quicker and be more motivated to be self-sufficient by watching others at the table. Give her a clean baby spoon to eat on her own and serve food cut into tiny 'bite-sized' pieces so she can handle it easily. You can fill the spoon for your baby, but leave the actual feeding to her. Even if it is slightly messy in the beginning, she will soon learn her table manners.
Like most adults, babies also eat with their eyes first, so their meals should look appealing.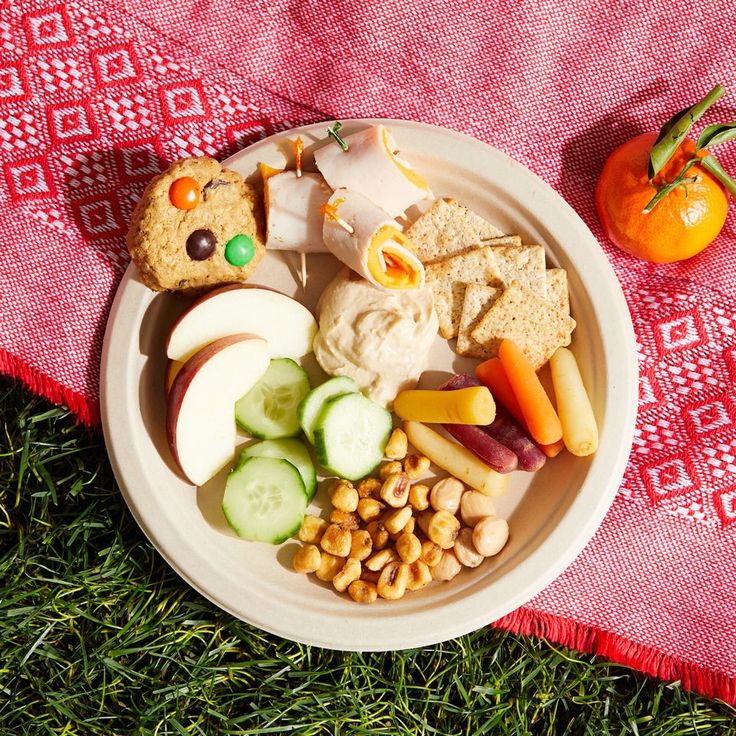 Make her meals more appealing by making foods into different shapes and sizes so that the food looks fascinating, adding different coloured fruits and veggies to make it appealing. You can also serve the food in colourful plates and bowls thus making meal times into happy times for you and your little one.
1. Liquid Food for 10 to 12 months Babies
Bulgur Wheat and Paneer Pulao
Dairy Products: Continue adding fresh curds and paneer to your baby's diet at 10 months. Serve curds with parathas. Paneer can be added to roti and rice delicacies like Bulgur Wheat and Paneer Pulao.

Fruit and Vegetable Juices and Soups: You can continue to serve one unstrained vegetable soup and/ or fruit juice as appetizers before meals or in the evenings. Fruit juices are great sources of a natural sugar called fructose that provides instant energy to keep your baby perked up. This will also take care of your baby's hunger until meal times.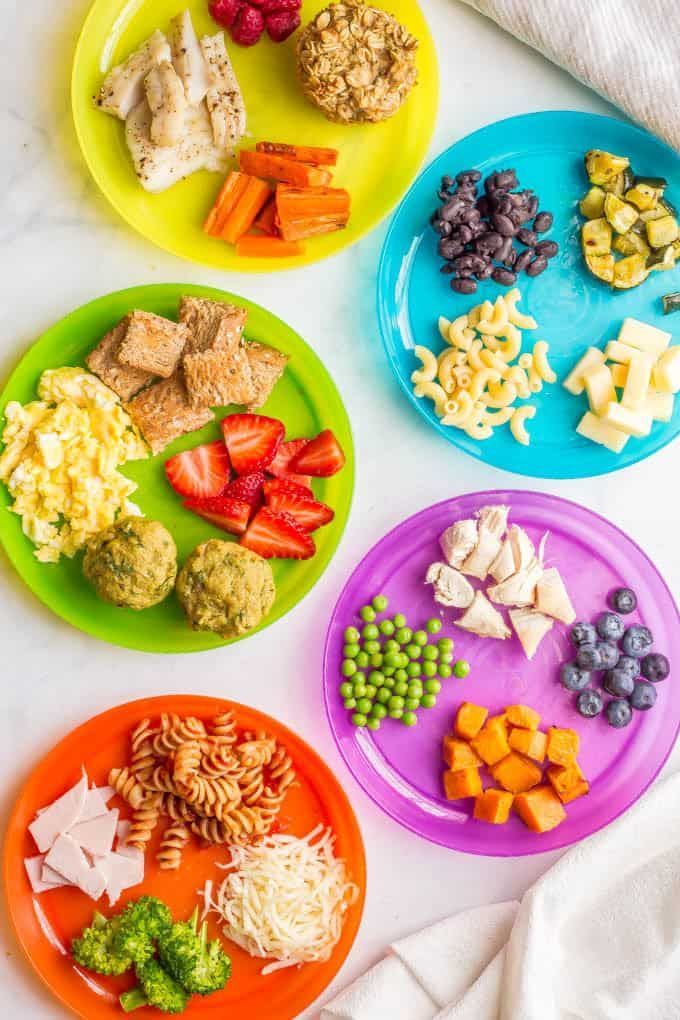 Most paediatricians are against giving juices and soups during meal times, as they can affect your baby's appetite and she may not be so willing to eat her meal after that. Again, do remember that there are no hard and fast rules and if your baby is happier with a 'soupy' dinner, just go ahead with it.
2. Semi-Solid and Solid Food for Babies
Cabbage Moong Dal Khichdi
This is a period of transition and exploration for your baby; especially where her diet is concerned. She is most likely to be ready for a switch from mashed and semi-puréed foods to finely-chopped and lumpy foods. However, some babies are reluctant to accept this transition and may just be really happy gulping mashed foods. Include a variety of chopped vegetables like carrot, potatoes, spinach etc. to your baby's meal. Your little one is going to be extremely attracted to colourful and 'feel-good' dishes so do pay attention to the colour and texture of her meals. Colourful dishes like Jowar and Bajra Vegetable Roti and Cabbage Moong Dal Khichdi and Spring Vegetable Risotto will be accepted easily by your baby at this stage.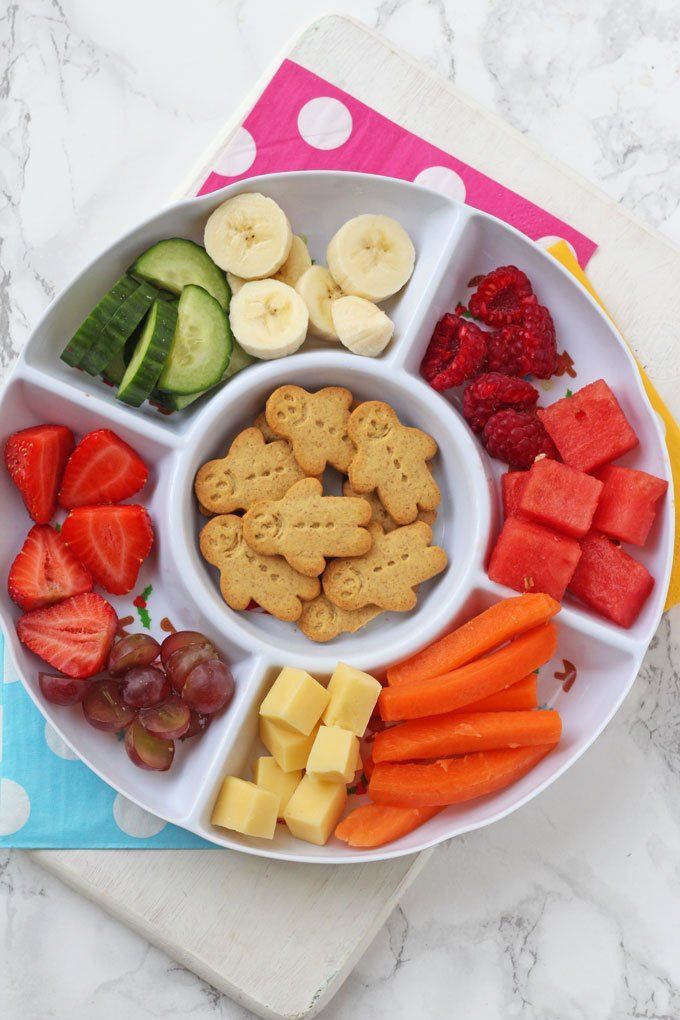 3. Helping the teething process
As your baby grows older and continues teething, encourage her to have whole fruits and vegetables like banana, chickoo, apples and cucumber, which are soothing for the gums. Chewing food is also great exercise for your baby's gums when she is teething and helps to strengthen the new teeth that are emerging. Peel and cut the foods into bite-sized pieces. Fruits and vegetables provide bulk in the diet and aid in the baby's bowel movements too. But always keep a watch, to avoid choking.
4. Getting used to home food
The good news for you is that you may no longer need to prepare special meals for your baby. By the end of the first year, your baby can start eating everything from your family pot. Just keep her portion aside before adding spices and seasoning to the food for the other family members. In fact, a wonderful way to acquaint your baby with your 'ghar ka khana' is to mix a spoon or two of your regular food to the portions you have kept aside for her.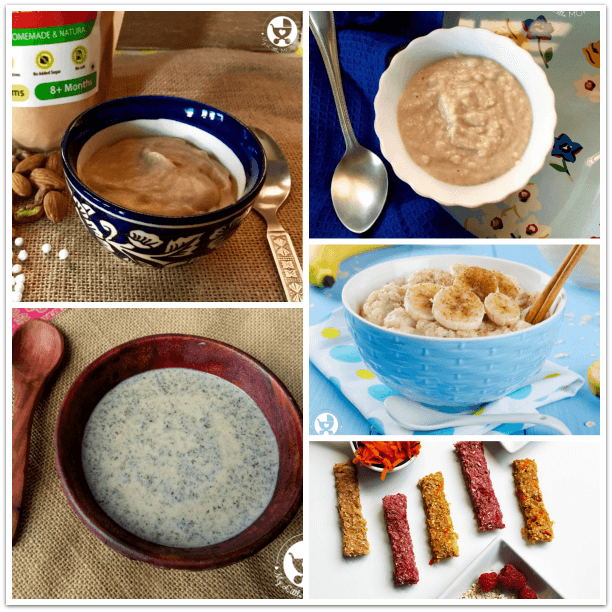 This will gradually help your little one to adjust her palate to these new and wonderful tastes of your home cooking.
5. Fermented foods,  Babies Recipes for 10 to 12 months
Vegetable Idlis
At this age, you can also introduce fermented foods to your baby's diet, as these are nourishing and easy for your baby to digest. Curd is an example of fermented food that is commonly eaten on a daily basis. However, curd is introduced to your baby at eight months itself because it is easier to digest. Idlis, dosas, dhoklas, etc. made with a combination of cereals and pulses are also good examples of fermented foods, which can be added to your baby's diet from the tenth month onwards. Vegetable Idlis is a fermented dish which your baby will definitely relish!
6. Tougher foods for Babies
Some foods like whole nuts, raw peas, corn, etc. should be avoided till your baby is a year old as they can cause choking. For that reason, they're not safe for your baby to eat at this stage in their whole form.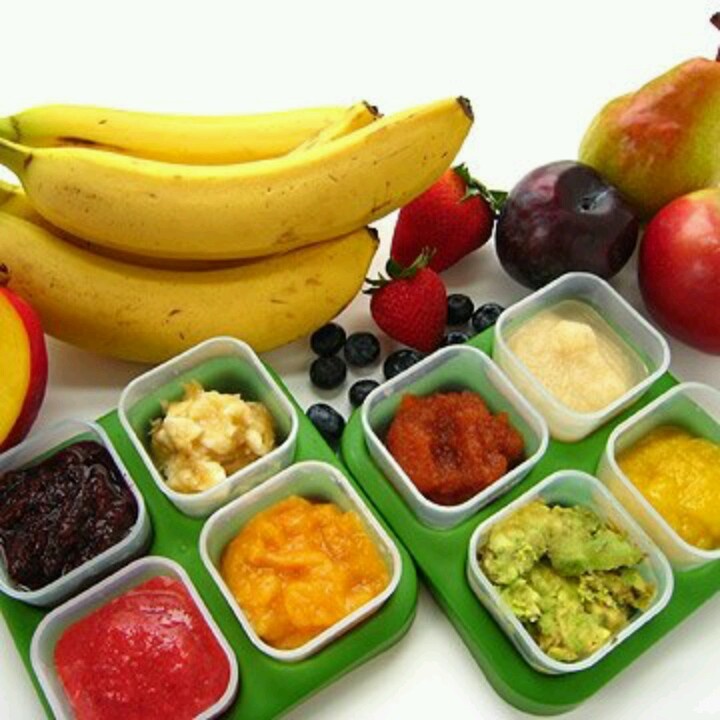 However, as they are nutritious, you can mash or purée them before giving them to your baby. Corn Sambhar is an example of such a food.
You can start adding restricted amount of salt to your baby's diet at this stage as they are getting used to regular home-cooked food. However, some paediatricians recommend avoiding it till your baby turns one. So it is advisable to consult your paediatrician before adding salt to your baby's meals.
Enjoy our collection of Baby Recipes for 10 to 12 months other baby recipes articles below.
1. Recipes for Toddlers (1-3 Years)
2. Recipes for 8 to 9 months Babies
3. 7 months baby food
4. Recipes for weaning, 6 to 7 months
5. Teething Recipes for Babies
6. Babies Recipes
10 Months Indian Baby Food Chart
Indian 10 Month Baby Food Chart, Indian Baby Food recipes, By 10 months, your baby may have few teeth, swallows food more easily and started sitting confidently.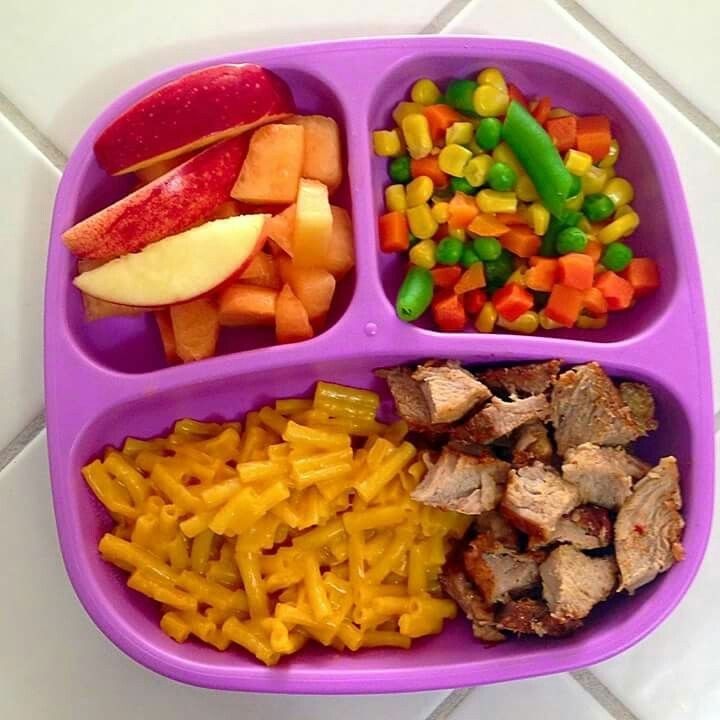 Hence 10 months is the best time to introduce most of the family foods in the form of minced or chopped (with few exceptions which includes salt, sugar, honey and cow's milk). Don't force the baby though, as each baby is unique and adopt eating habits at their own pace. Just keep trying at your best to encourage his eating habits. Also continue offering finger foods and spices to baby as same as 9 months.
Always remember that solids food can't replace the nutrients breastmilk or formula provides during the first year. So consider including solids in your baby's diet as a complementary feeding. Please read on 9 months Indian baby food chart (to cross check the foods you have introduced till 9 months) before you plan a chart for your 10 months baby food. And always consider preferring homemade foods for your baby, which is safe.
What foods can be included in 10 months baby's diet? 
At 10 months, you can introduce the below foods in addition to the 9 months baby food chart.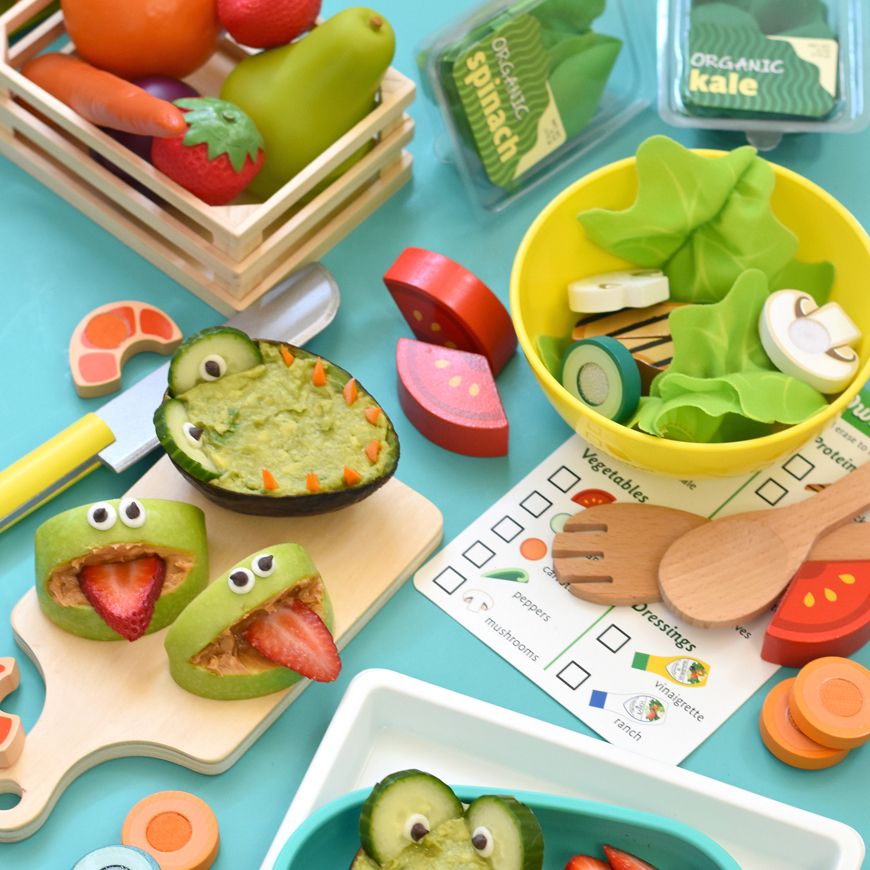 What's new on 10 months Indian baby food?
Fruits:  all fruits except citrus fruits
Vegetables: all seasonal vegetables with no exception including cucumber, corn, spinach and mushrooms
Cereals: almost all cereals including pasta and mixed cereals
Pulses: toor dal, bengal gram dal, soybeans
Dairy: all dairy products except cow's milk
Non Vegetarian: minced chicken, fish
Spices: as same as 9 months
Complete list of Indian food options for 10 months baby:
Here are the complete list of options you can include in 10 months old baby's diet.

Fruits: all fruits except citrus fruits
Vegetables: all seasonal vegetables
Cereals & Grains: almost all cereals and grains
Pulses: Yellow Moong Dal, masoor dal, chickpeas (white & black chana), urad dal, green gram, toor dal, bengal gram dal, soybeans
Dairy: all dairy products except cow's milk
Non Vegetarian: egg yolks, minced chicken, fish
Spices: Turmeric, garlic, ginger, asafoetida, cumin seeds, pepper, coriander seeds, fennel seeds, caroms, fenugreek, mustard seeds, cinnamon, nutmeg, cardamom  (all can be added in little amount say a pinch)
How many meals per day for a 10 months old baby? 
For 10 months baby , you can offer three meals and a optional snack that can be finger food or any light snack for a day.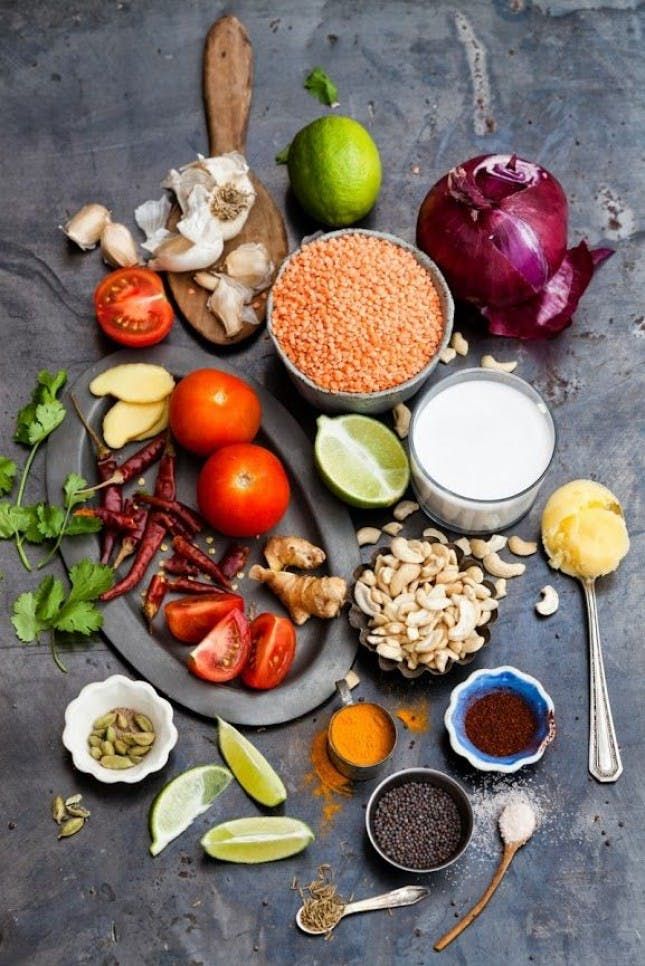 Rest should be breastfeeding or formula feeding.  Choose the timings for meal and snack according to your baby's preference.
How much quantity per day? 
For the quantity of food, always be guided with your baby's hunger as appetite vary from baby to baby, and most babies change from day to day. Here is an approximate amount:
Cereal - 1/4 to 1/2 cup
Vegetables - 1/4 to 1/2 cup
Fruits - 1/4 to 1/2 cup
Dairy - 2 to 3 tbsp
Meat/Protein - 4 tbsp
Introduce one food at a time and follow 3 days rule which will help to find out allergic reactions to a particular food.
10 MONTHS BABY FOOD RECIPES
Here is the collection of 10 Months Baby Food Recipes, please customize the below sample charts with the mentioned recipes that can be included in 10 months baby's diet based on availability, convenience and your baby's preference.
Sample Indian Food chart or Diet plan for 10 months old baby
Here is the sample Indian food chart with recipes (please click on the hyperlink to get the recipes) for 10 months old baby, please customize this chart with the above mentioned food options that can be included 10 months baby's diet based on availability, convenience and your baby's preference.

Everyday food in India — Real time
Society
07:00, 05/04/2019
Rice with rice, red chili and banana leaf feast
There is a concept in the West that in India, an impoverished and overpopulated country, overcooked and scalding food is eaten. But that's not the case at all. Indian culture won me over with its cuisine. Such a variety of tastes, colors, smells cannot be found, in my opinion, in any other cuisine in the world. And this despite the fact that traditional Indian cuisine is vegetarian, that is, it does not use meat, eggs and fish.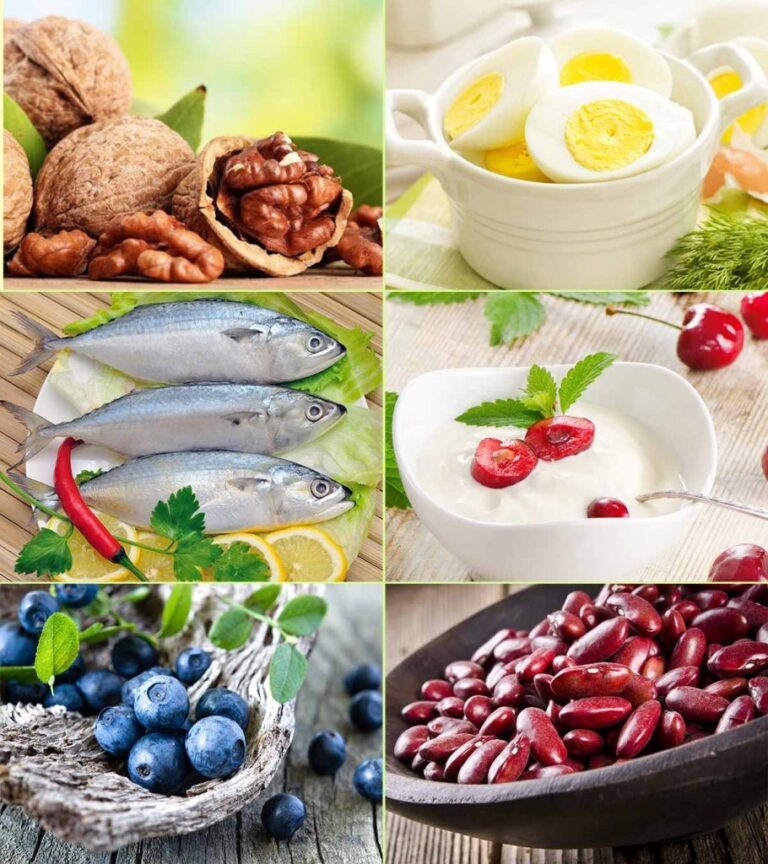 Due to spices, various vegetables, grains, milk and oils, thousands of dishes proven over the centuries are created. For several years now, I have been trying to master the main dishes of this cuisine, learning from local women. In a new article for Realnoe Vremya, I will talk about what my menu has become after a long stay in India.
All Five Tastes
The first thing you remember about Indian cuisine, especially if you get to know it not in restaurants designed for Western tourists, but in street cafes or visiting Indians, is the sharpness of the dishes. Indians love very spicy food, like the rest of the inhabitants of the hot zone. For many reasons. Hot peppers, chili, put in food, because it increases sweating and helps to endure heat more easily. In addition, pepper copes well with the destruction of infections in the body.
After some time I learned to eat moderately spicy food, and after that Russian cuisine seems boring and insipid to me.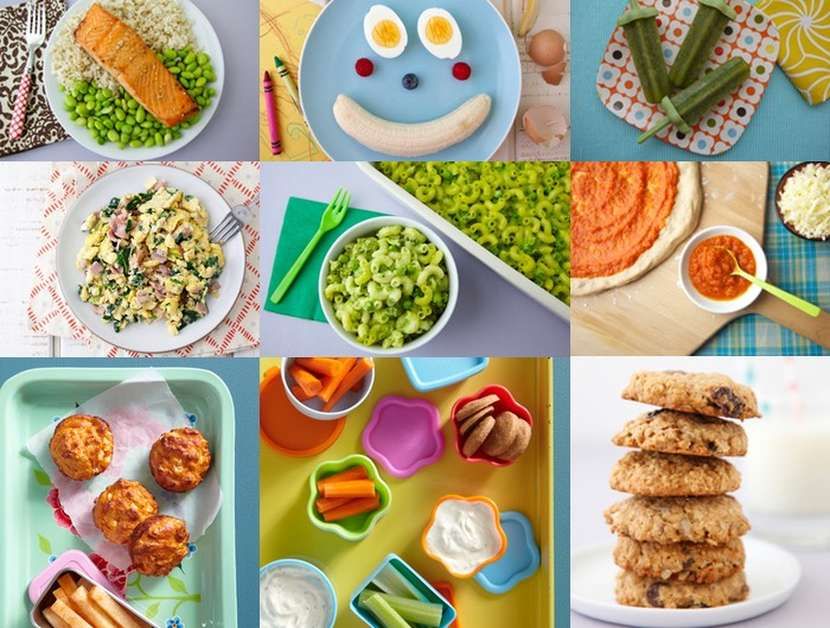 True, there are as many peppers as the Indians, but I'm still not used to it. They throw a handful of dried red peppers into any salty and sometimes sweet dish, and then bite it with green chili as well. Chili is not a traditional product for India, it was brought from other hot countries, but initially Indian cuisine also has a spicy taste due to ginger and black pepper.
However, it's not just about the spicy taste. The basics of Indian cooking are based on such a science of human health as Ayurveda, which says that all tastes should be present in food during lunch: bitter, sour, spicy, sweet, and astringent.
A pile of rice is placed on a large round tray, and small cups with all kinds of snacks, side dishes, seasonings and sauces are placed around it. From Hindi, it translates as "large plate" or "tray". A hill of rice is placed on a large round tray, and small cups with all kinds of snacks, side dishes, seasonings and sauces are placed around it. This way you can try a little bit of everything and combine different dishes that just combine all five tastes.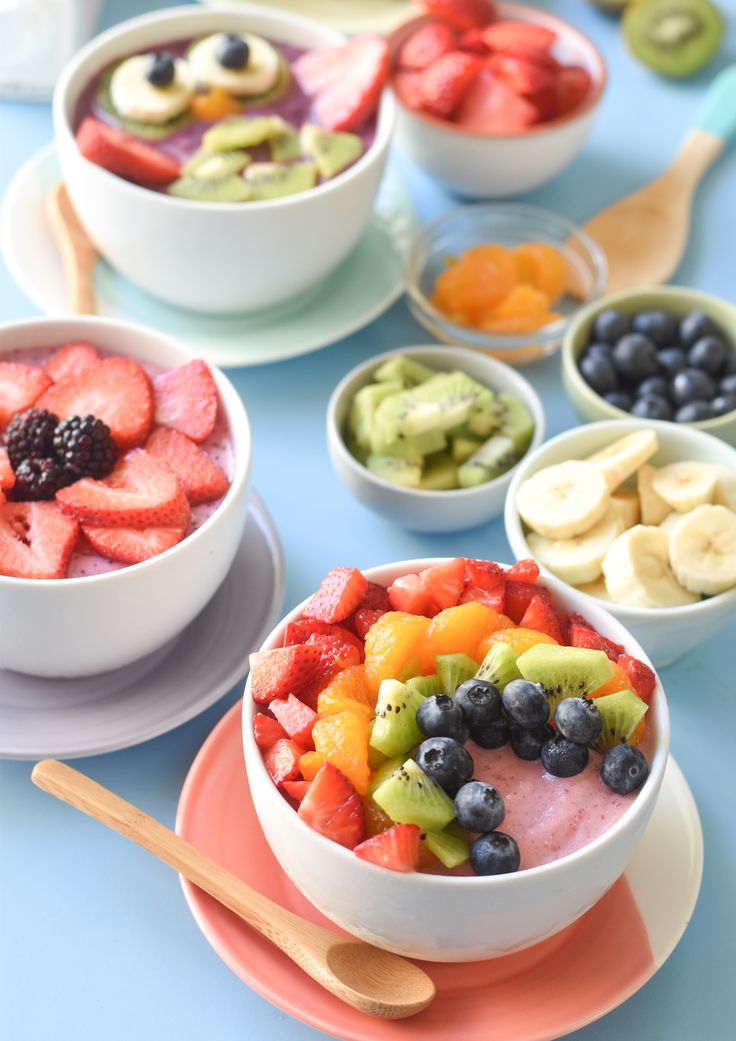 This is quite a hearty meal, in India there is even a saying: "Men eat thali to be strong, and women to be fat and beautiful." In some cafes (and in the homes of residents of some states), thali is served in the traditional way, not on a tray, but on banana leaves: this method is good for health, banana leaves release useful substances when in contact with food.
The same thali is prepared at home, and on holidays the number of dishes can reach 20-25. Also, a slice of lemon, a slice of ginger and a little salt are placed on the tray, they must be eaten first to awaken the appetite and start digestion.
Moreover, in most Indian cafes you can get a supplement for free: after a while you will be offered more rice and various vegetable dishes. There is no need to pay extra, you can eat as much as you want, your serving is not limited in weight and volume.
Rice with rice
Rice is the main food in the Indian diet. Rice is eaten all year round, morning, afternoon and evening.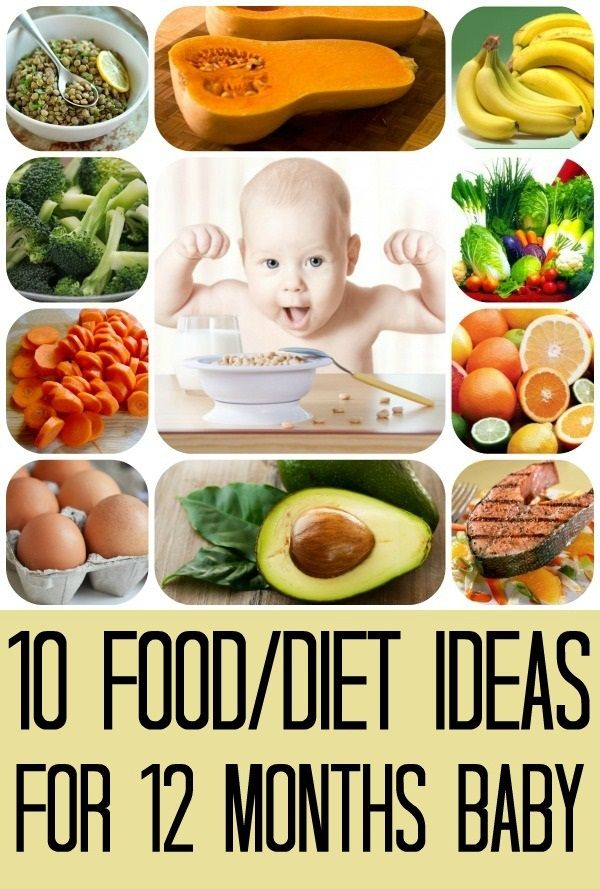 It is easy to grow, cheap, and therefore accessible to all segments of the population. Mostly Indians eat white polished rice. Brown rice, which has recently become so fashionable in the West, is eaten only by very poor people. Many recipes for rice dishes have been preserved in modern India since ancient times, they are mentioned in the scriptures (shastras). There are many options for boiling rice, frying it with vegetables and spices (pulao, biryani), making rice sweets.
An Indian can eat a mountain of rice for lunch. And this is not a figurative expression. All other dishes are only an addition, be it a little soup, sauce or vegetables. Especially love rice in South India. Diversity at lunch is achieved by serving several types of differently cooked rice. First, as a rule, there is a handful of turmeric yellow rice with vegetables, then flattened rice may be served, and then the main portion of white.
Rice is eaten all year round, morning, afternoon and evening. It is easy to grow, cheap, and therefore accessible to all segments of the population
Bean dishes - dal
Indians usually eat without cutlery, with the right hand.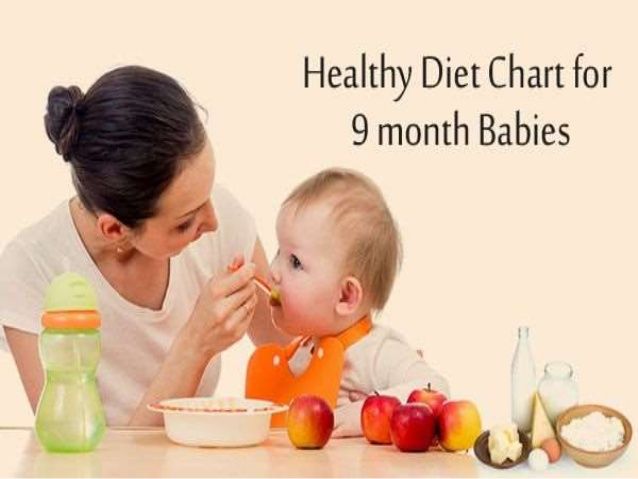 The left is considered unclean. Eating with your hands is healthy and delicious. It is useful because it is difficult to take too much with your hand, fingers are sensitive to the consistency of food and its temperature, unlike a spoon. Rice itself is dry, and in order to soak it, medium-thick pea soup is poured directly into a hill of rice, dal. In India, many varieties of peas are available in all shops and stores. These are chana-dal, and chickpeas, and urad-dal, and matar-dal (large peas), and mung-dal (mash). From very small peas, which quickly boil and form a thick creamy soup, to large peas, which are known in Russia.
Bean dishes are superior in protein to all other foods. There are so many recipes for their preparation that you can cook different types of dala for several months and not repeat. The simplest recipe is matar-dal: peas are boiled and blended in a saucepan until smooth, and then spices fried in oil, masala, are added to it, which stimulates digestion and gives the dish aroma and color.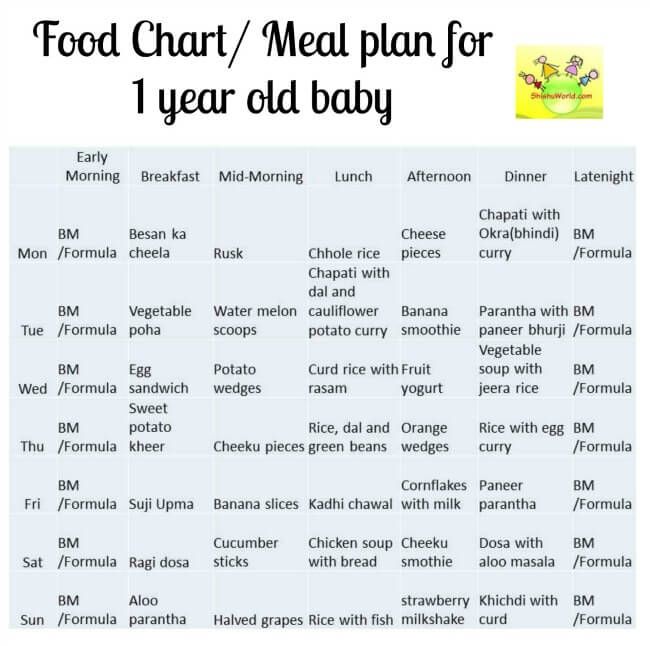 Masala usually includes fresh ginger paste and turmeric.
Almost all Indian housewives have pressure cookers at home: they can quickly boil dal, saving gas, which is not cheap in the country.
Vegetable dishes - sabji
In India, where over 80 percent of the population is vegetarian, rice and dal are the basis of a nutritious meal. The poor who cannot buy vegetables every day eat only rice and dal. In difficult times, when dal grows in price, they eat only rice, eating it with green chili. But traditionally, rice and dal are also served with sabji, fried and stewed vegetables with spices. India is a paradise for vegetarians, growing and selling a wide variety of fruits and vegetables. The markets where vegetables are sold are called "sabji bazaars", where fresh vegetables and fruits freshly harvested in the fields and beds are unloaded every morning at sunrise.
Many of them are known to us: pumpkin, eggplant, potatoes, radishes, cauliflower, tomatoes.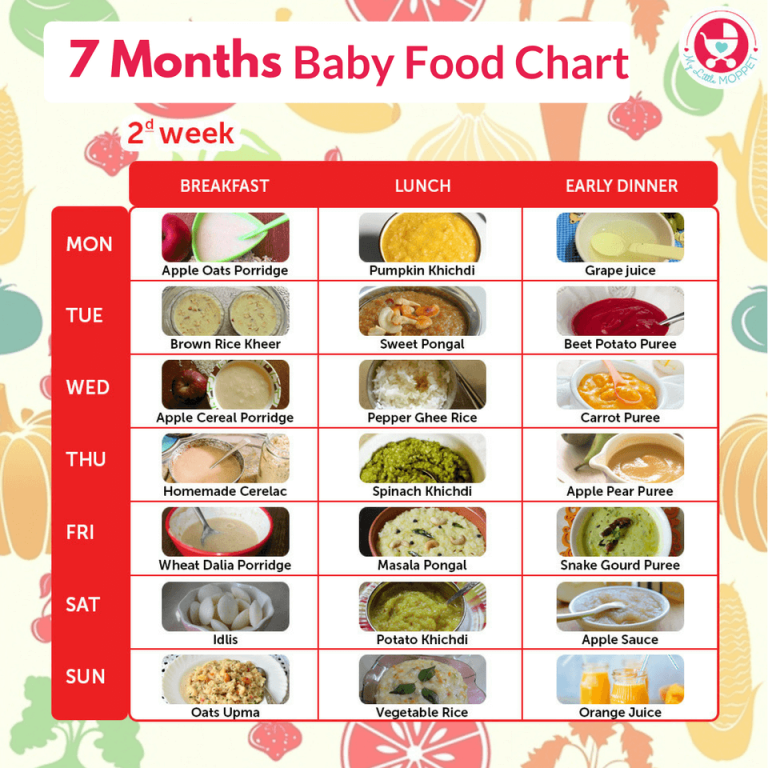 Others are little known in the West: breadfruit, potol (Indian cucumber), bitter melon (karela), green papaya, and so on. In India, Shaka dishes are very popular, this herb is very cheap and available all year round. It is simply fried in a pan, seasoned with salt, spices and oil.
The markets where vegetables are sold are called "sabji bazaars", where fresh vegetables and fruits just picked in the fields and beds are unloaded every morning at sunrise
Vegetables are fried mainly in mustard oil, which, by the way, has a very high combustion temperature. They also cook with coconut, peanut and sesame oils. But ghee, ghee, has been considered a sign of prosperity in India for many centuries. It is also called liquid gold, because earlier a person's wealth was judged by ghee reserves. Ghee is also healthier than other oils and is called "brain food" in the shastras. When you cook food with ghee, the dish has a special caramel aroma and sweet taste.
Ginger paste, chili, cumin, coriander and mustard are usually added to vegetables.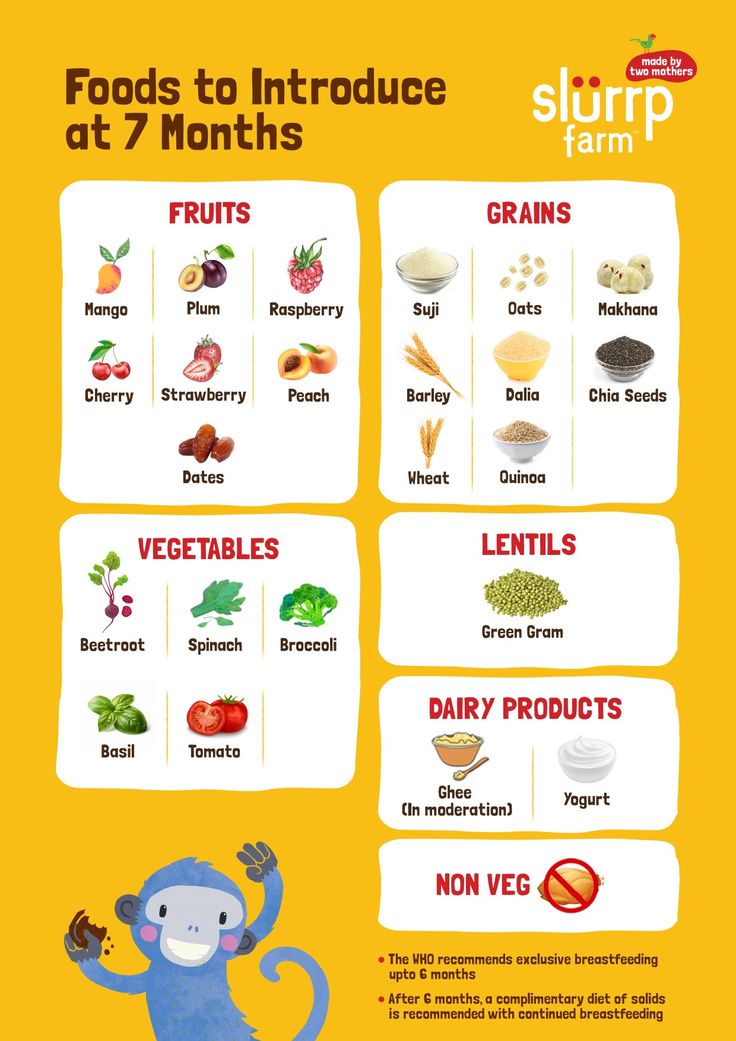 Several types of sabji are served on the holiday at once.
Indian bread
In traditional Indian cuisine there is no baking, the bread is fried. Usually the stove is built in the yard of clay bricks, the fuel is cakes made from cow dung. In the villages and towns that still make up most of India, women can be seen plastering fences and trees with these cakes so that they dry out. It is considered the most environmentally friendly fuel.
Although there are electric stoves in many Indian homes, sourdough or yeast bread is still not eaten by most Indians. But here, as in all Eastern cultures, there is a wide variety of cakes that are cooked on an open fire.
The most popular flatbread is chapati. Cooking it is not so easy, girls from childhood, under the supervision of their mother, learn to roll perfectly flat cakes from flour, water and salt. Then they are slightly warmed up in a hot flat frying pan without sides and thrown directly into the fire or on a metal grate above the fire.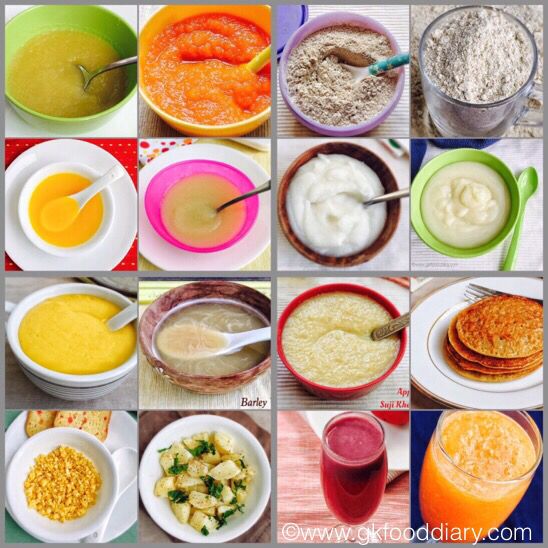 If everything is done correctly, then the cake should swell to the state of a ball and thus bake from the inside. Chapatis are smeared with ghee.
The most popular flatbread is chapati. Cooking it is not so easy, girls from childhood, under the supervision of their mother, learn to roll perfectly flat cakes from flour, water and salt
A more refined and expensive version of cakes is puri. They are thrown into hot oil, and there is a belief that if a woman's puris are swollen, then her mother-in-law loves her. Indians eat puri for breakfast along with some stewed vegetables or jam.
There are also stuffed flatbreads called parathi. Cheese, potatoes, greens are put there as a filling. My favorite type of flatbread is lachcha paratha, I first tried real lachcha paratha in a small town in South India. On the street early in the morning, an elderly old man was preparing these cakes in a shop, which, probably, was inherited from his father, and since then he has been toasting bread here every day.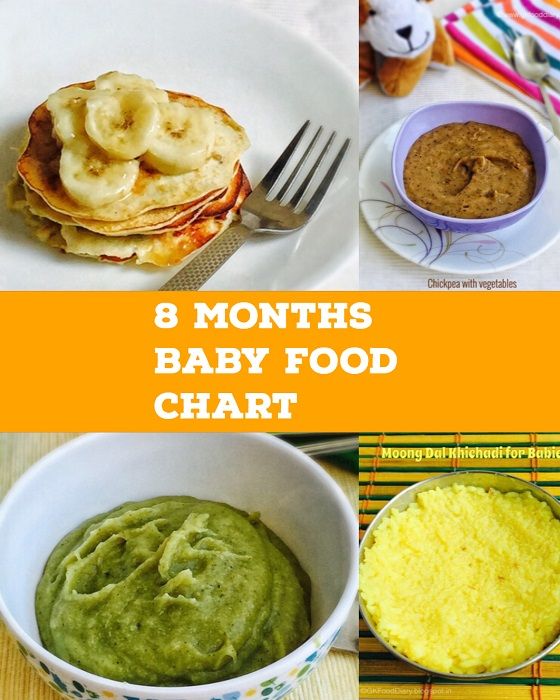 His daughter and grandson helped him. Lachchha paratha is a hot, crispy, puffy, buttered puff pastry.
All flatbreads are served hot, straight off the fire. However, Indians generally rarely eat food that has lain down for some time, they do not like semi-finished products either. According to Ayurveda, it is harmful to heat food, especially rice, dhal and vegetables.
Of course, large families don't have cakes every day, because they take longer to prepare. They are served with rice, dal and sabji. A piece of cake comes off and with its help a little rice and vegetables are collected, this is very convenient when the rice is crumbly and the vegetables have not cooled down yet.
Rice, daloo and sabji are served with spicy-sweet sauce - chutney, with a lot of pepper and sugar
Snacks and sauces
Indian cuisine is rich in various snacks. Indians are very hospitable people, and even if they don't have lunch yet, you will certainly be treated to some deep-fried homemade crunchy chickpea flour crackers with spices and a glass of water or a chilled drink.
Such salty snacks are convenient to take with you on the road, they do not deteriorate.
Another type of popular snack is pakora: deep-fried pieces of vegetables (and sometimes also fruit and paneer or Adyghe cheese). This is a simple and cheap dish. Indians simply adore him, so there are always pakora sellers on trains, on the streets, in parks at social events. At home and in cafes, pakoras are usually served with soup or a drink.
Rice, dal and sabji are also served with spicy-sweet sauce - chutney, with lots of pepper and sugar. Such sauces emphasize the taste of the main dish; you can't eat a lot of them because of the spiciness. I note that many modern Indians are very fond of onions and garlic and put it with the same fanaticism as chili in all dishes. However, traditional cuisine does not use these seasonings. Moreover, according to the shastras, onions and garlic are considered unclean foods and are not recommended for human consumption.
Sweets
Factory-made sweets and packaged chocolates have not yet killed Indian love for handmade sweets.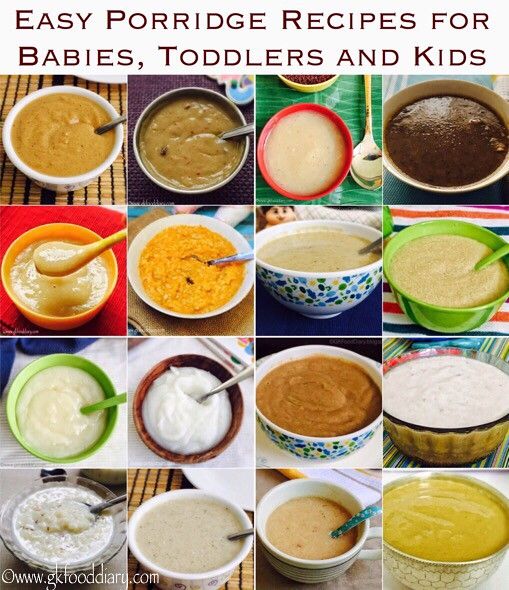 They are prepared by housewives, temple cooks, and shopkeepers (halvais), the recipes have practically not changed over the centuries. The chef's professionalism is expressed not in his innovation, but in his ability to achieve a taste that is as close to the traditional as possible. Many sweet dishes are made from boiled milk. Milk with sugar is boiled for an hour or longer, with constant stirring. This is a lot of work, but Indian women believe that for them it is an opportunity to put all their love for loved ones into cooking. Depending on the degree of milk cooking, burfi, khir, rabri, "sweet rice" are obtained. Decorate such sweets with nuts, ground cardamom, saffron.
Curd milk mashed with powdered sugar produces the most delicate sandesh. If the sandeshs are boiled in sugar syrup, then these are already rasagulas. And if after that put in a creamy sauce, then rasamalai.
Factory-made sweets and packaged chocolates have not yet killed Indians' love for hand-made sweets.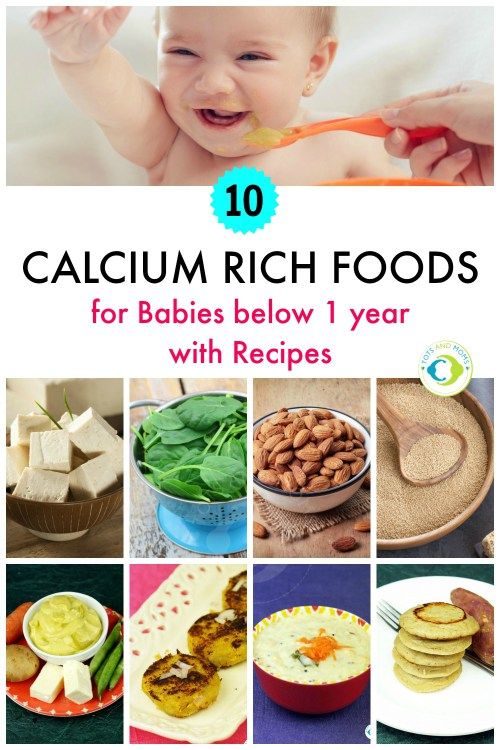 One of the most popular dishes in India is halava. Not halva, namely halava, which is made mainly from semolina and sugar with butter and resembles pudding.
Homemade yogurt is fermented by housewives every day. Women take pride in using the leaven that has been passed down from generation to generation, from mother to daughter. Condensed yogurt can be used to make a delicate shrikhand dessert, and if you dilute the yogurt with water, add fruit puree and sugar, you get lassi, a refreshing and satisfying drink.
In India, you can find different types of sugar in all stores and stalls, it is not uncommon and it is very affordable. These are cane (jaggery), and date, and palm (gur) sugar. The word "sugar" itself comes from the Sanskrit word "sarkar". The amount of sugar Indians use to make sweets is incredible. It is clear that in this way sweets are stored longer in the heat. They also traditionally add dried fruits, spices and natural flavors - green cardamom, nutmeg, cloves, saffron, black pepper and camphor, rose water.
Sweets are usually sprinkled with nuts or coconut flakes.
Drinks
Tea was brought to India by the British. Now this drink is very popular here, but they prepare it in their own way: they boil it together with milk, ginger, cardamom, cinnamon and other spices. This is called masala chai. It should be piping hot, drink it from tiny cups.
I saw how early in the morning, before dawn, some old man takes his smoky iron stove to the side of the road, kindles a fire in it and brews tea in a teapot. This is his earnings, perhaps, throughout his life. Everyone who passes by on their way to work, as well as rickshawals and cyclists, buy tea from him in small cups and drink it sitting next to him right on the ground. This is the morning ritual of many Indians.
However, tea and coffee, from the point of view of the sastras and according to the authoritative brahmins, are not pure foods. And many Indians refuse these drinks, which have a slight narcotic effect and are addictive.
The same attitude in traditional culture to alcohol. In some places it is even forbidden to sell alcohol, for example, where I live (Mayapur, Bengal).

Now this drink is very popular here, but they prepare it in their own way: boil it together with milk, ginger, cardamom, cinnamon and other spices. It's called masala chai0002 Indian cuisine has a lot of cooling and warming drinks, fresh juices. One of the most popular is a drink made from lemon and ginger. In the evenings, they also drink hot milk with saffron, turmeric and black pepper. Sometimes banana or mango pulp is added to the milk.
My culinary experiences
Before coming to India, I had some experience in cooking Russian and European cuisine. But when I got acquainted with Indian cuisine, I realized that I didn't know how to cook at all. In India, cooking is a complex and delicate art, and it is better if a girl learns it from childhood. Now I take lessons from local women, YouTube videos are a good help, since many Indian housewives or their grandchildren are infected with the modern disease to blog culinary.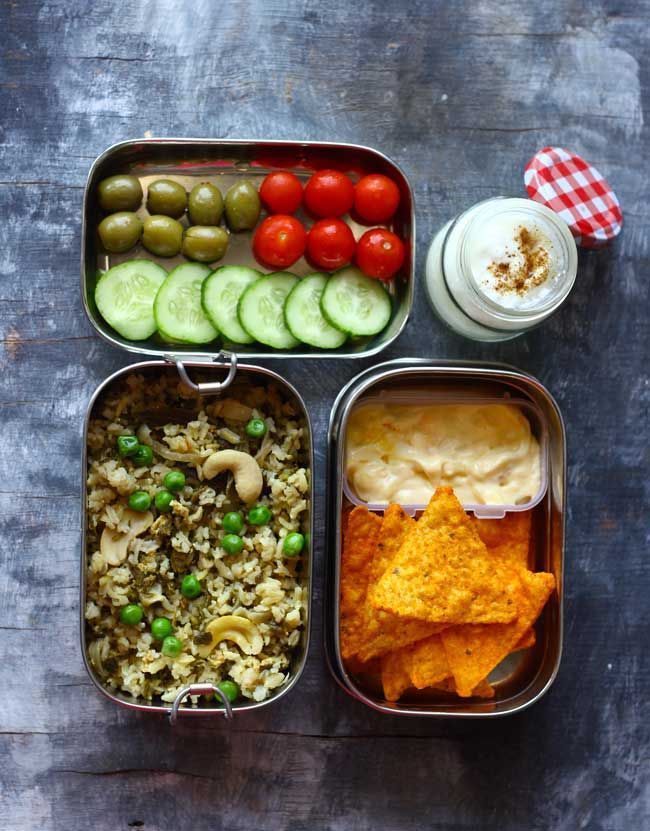 Of course, not all recipes that you can see there are proven. Therefore, in case one of the readers is interested in how to learn how to cook Indian cuisine, I will advise a number of sources. Of the blogs that talk about Indian cuisine in Russian, this is Culinary Journey: Indian Cuisine. And from the authoritative literature - the book of Yamuna devi "Indian Vegetarian Cuisine" and Adiraja das "Vedic Culinary Art". In particular, Yamuna, a cook from America, traveled all over India, collecting traditional recipes from temple priests and householders.
In some articles I have already written that in the tradition of India it is customary to take consecrated food ("What did you eat today?" as the main Indian question). The well-known philosophical and religious Indian treatise Bhagavad Gita says that one who takes food that is not offered to God "tastes only sin." Food is offered both in temples and at home altars, reciting the appropriate mantras. In order to offer it, the chef does not taste the dish during the cooking process: Indian housewives can determine by eye whether there is enough salt and sugar in the dish.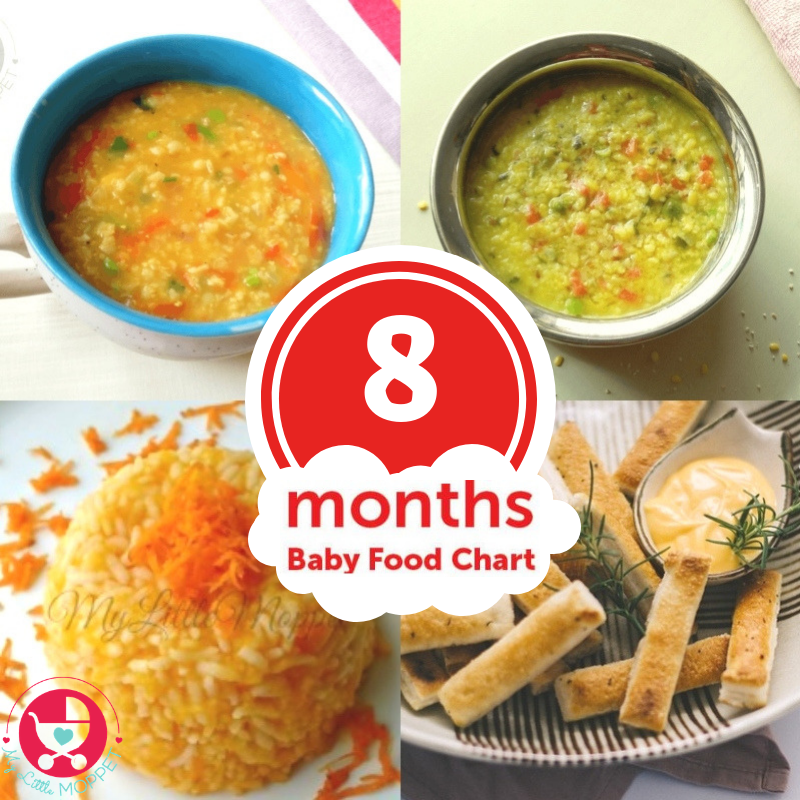 Most Indians know that eating food from the store or cooked anywhere and by anyone is a low standard of living, because with food we take over the consciousness of a person and take away his sins. Indians love to eat what their mother or wife cooks. And a woman's ability to cook is decisive when choosing a bride. Despite the fact that emancipation in large cities of India is gaining momentum and more and more women are choosing a career over family life, women housewives in India are still treated with respect today, because all family members thanks to them can get fresh and healthy food every day.

Natalia Fedorova, photo from the archive of the author
SocietyCulture
what can a baby eat, what to feed, what vegetables, cereals, fruits to give, regimen and diet for 10 months
Published: 06/20/2020
Reading time: 4 min.
Number of reads: 231345
Author of the article: Ponomareva Yuliya Vladimirovna
Pediatrician, candidate of medical sciences, allergist-immunologist
The first year of a baby's life is unique.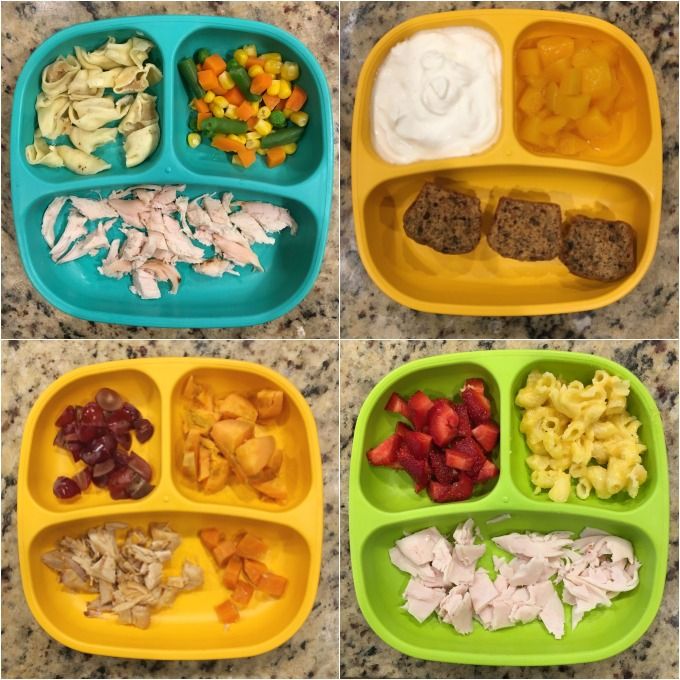 The processes of growth and development are so intense that each new month is not like the previous one. In this regard, the child's diet undergoes changes every month to meet the growing needs of the body for nutrients, vitamins, minerals and other biologically active substances. Let's discuss what changes are taking place in the baby's diet, and what can be included in the diet at 10 months.
Contents: Hide
Basic principles and changes in nutrition at 10 months
Organization of the baby's diet at 10 months
First meal first meals
Breakfast
Lunch
SUPPLY
Dinner
Basic basic bases
The basic food groups that must be included in the daily diet of children in the second half of life remain the same - vegetables, fruits, meat, cereals, dairy products. There are 3 main meals and 2-3 additional ones, while the portion size increases, and the daily amount of food is 1000-1100 ml.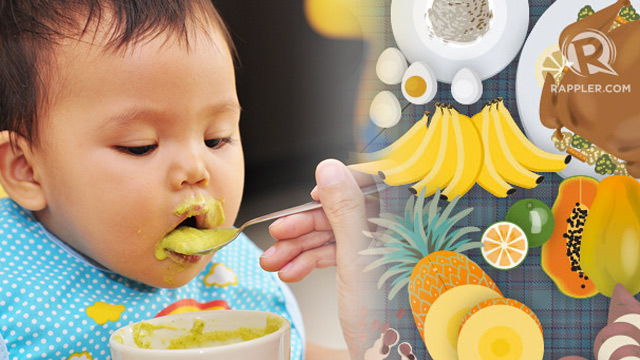 The child no longer looks like a baby - he has grown stronger, is trying to walk, he has an interest in all the phenomena of the world around him, including traditional adult food. Of course, the menu at 10 months is still very different from the food of the general table, but in terms of the possible variety of food, the list is already close to the diet of older children. The baby's menu can already be diversified with homemade dishes in the form of soups, puddings and casseroles. Vegetables and fruits can be partially raw, grated on a fine grater. The drinking diet is still represented mainly by water, but the child can already drink compotes and fruit drinks of home and industrial production without the addition of sugar and artificial colors.
Feeding a 10-month-old baby
Daily routine and nutrition are very important in a baby's life. Children quickly get used to a certain routine and more readily eat the dishes that are traditionally offered at this meal. Of course, each child is unique, and yours has its own favorite foods and their combinations.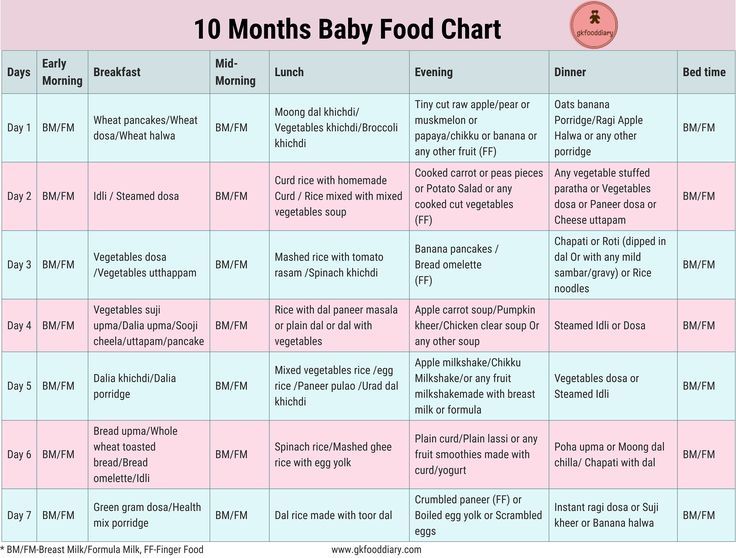 Try to rationally distribute all the necessary complementary foods in 5 meals, taking into account the characteristics of family life. Adhere to the principle of a balanced menu, plan your diet for the week in advance, while trying to diversify your diet as much as possible, accustoming your child to the taste of new foods.
First meal
The first meal is in the early morning - the baby wakes up hungry after a 6-8 hour break in food. It is best to feed your baby with breast milk or an adapted formula. Child health and nutrition experts recommend continued breastfeeding (BC) until at least the end of the first year of life. The nutritional value of mother's milk at this age is already low, but as a source of the most important biological substances and psycho-emotional comfort, it is undoubtedly priceless. If the child is bottle-fed, you can prepare him a drink based on an adapted mixture. Until the end of the first year of a child's life, it is not recommended to feed whole cow's milk.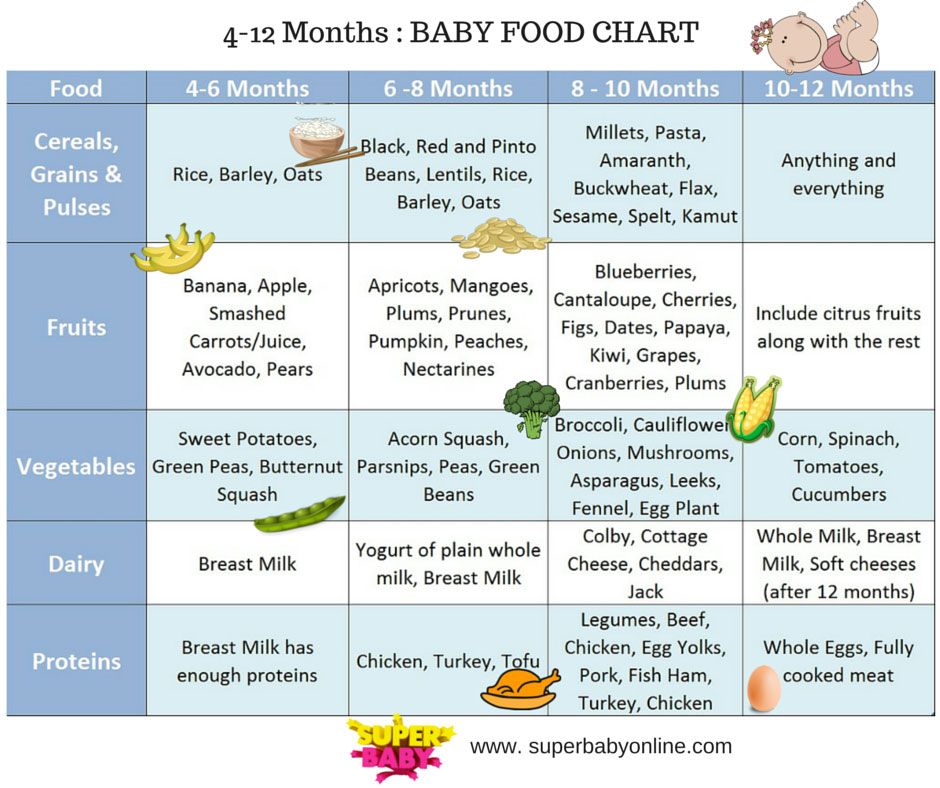 The fact is that the protein of cow's and goat's milk can cause an allergic reaction, in addition, it causes damage to the intestinal epithelium of an infant and is a serious burden on the kidneys. Do not rush to introduce this unadapted product into the baby's diet.
See also: Complementary Foods and Meals
Breakfast
The second meal, at approximately 9-10 am, should provide energy and nutrients for a 10-month-old baby to be active in the morning. What can you offer your child for breakfast? Milk porridge is the perfect product for a good start to the day - it is rich in complex carbohydrates, which ensures long-term saturation and energy boost. The dietary fibers included in its composition are involved in comfortable digestion. In addition, cereals are a source of almost all essential nutrients. In the nutrition of babies at 10 months, the consistency of porridge may already be less homogeneous. Try introducing porridge into your diet, which contains cereal flakes and crushed berries, which helps your child learn to chew.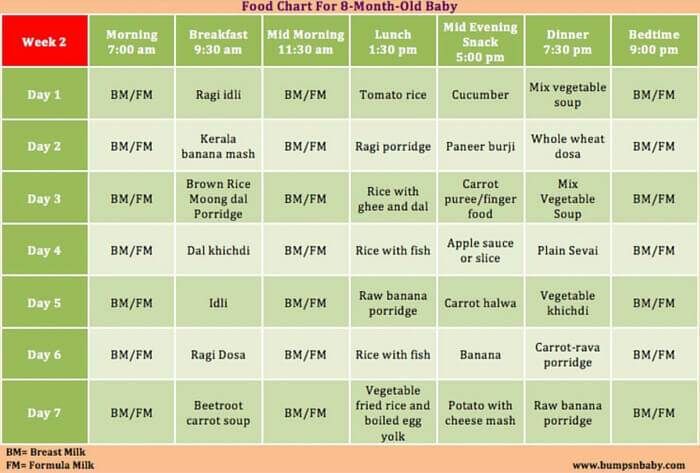 At this age, mothers often begin to cook porridge at home, but it is preferable to use industrial products. Commercially produced porridge is often multi-cereal, which makes it possible to use the beneficial qualities of various grain crops, including those that cannot be cooked at home due to poor digestibility. Cereals go well with fruits and vegetables. For breakfast, you can additionally offer fruit puree or slices of boiled / baked soft fruits for breakfast. Cottage cheese and vegetable or cottage cheese and cereal casseroles and puddings can diversify the weekly breakfast menu. Every day a child can eat up to 50 grams of cottage cheese. If the child has not previously had allergic reactions, you can expand the range of fruits and gradually introduce citrus fruits and a number of exotic fruits into the diet.
Drinks
It is not recommended to give a large amount of liquid immediately after a meal, as this overloads the digestion process. Limit yourself to a few sips of water or compote if the child wants to drink food.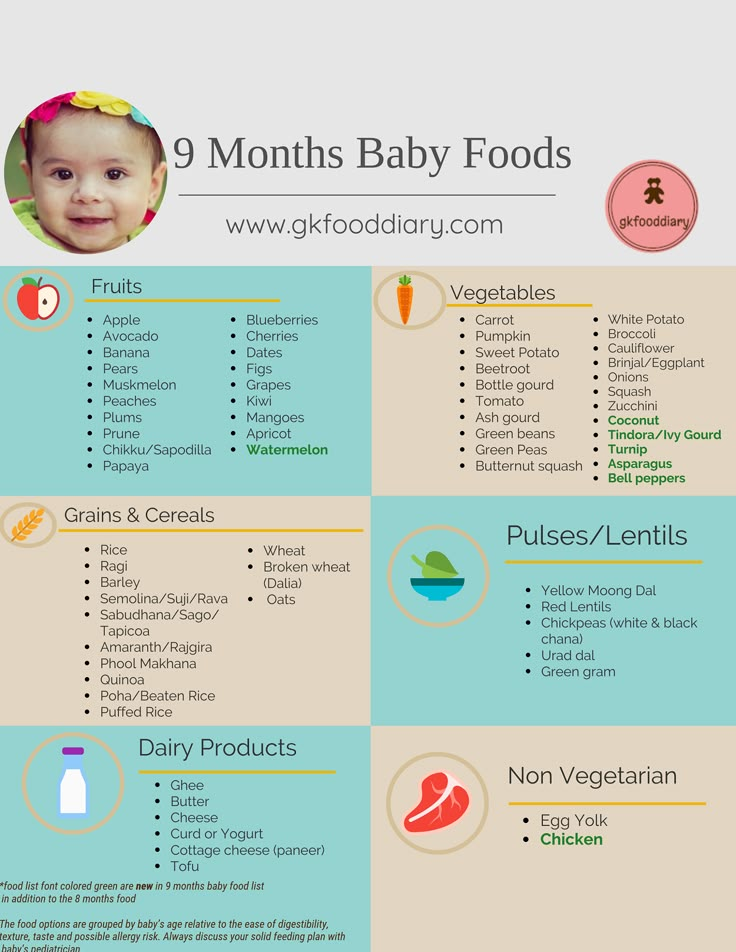 And between the main meals, periodically offer the baby water, compote or fruit drink, as well as special children's tea. Limit your juice intake, as this is a high-carbohydrate product and is a serious burden on the organs of the gastrointestinal tract. The volume of juice per day should not exceed 100 ml.
Lunch
The next meal, lunch, covers a third of the total energy expenditure of the day and provides essential nutrients for active growth and development. At 10 months, it is already possible to offer the baby unpurified soup, provided that well-boiled vegetables are used. Meat complementary foods should be combined with foods that promote the best absorption of trace elements important for growth and development, especially copper and iron. First of all, these are vegetables, with the exception of legumes, and buckwheat. Given that different types of meat contain different amounts of trace elements and vitamins, a balanced weekly diet includes at least 3-4 types of meat complementary foods.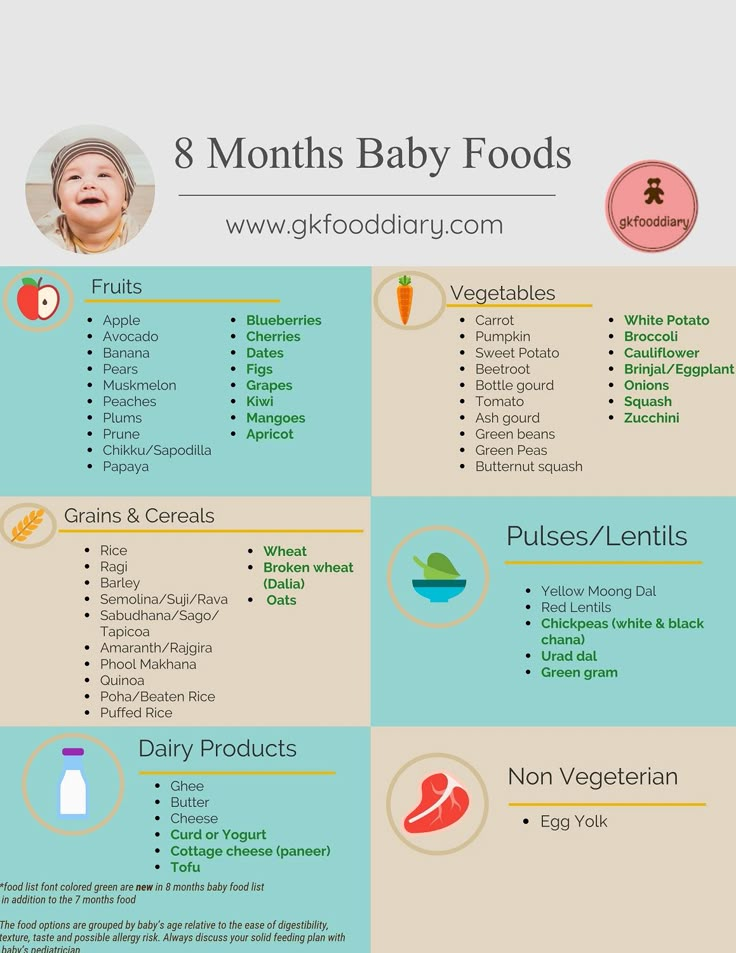 Also, 1-2 times a week, the baby can eat dishes with the addition of offal - the liver, tongue and heart. In addition to mashed meat, the baby can be offered coarsely chopped meatballs or steam cutlets. Adding vegetable and cereal components to a meat dish makes the taste more tender and enriches the diet with other beneficial nutrients. Despite the insipid taste of dinner dishes, which seems to many adults, it is not recommended to add salt and spices to them. At 10 months, onions and parsley and dill can be used to develop taste buds in dishes.
Snack
Snack, although not the main meal, is necessary for the baby to refresh himself after a daytime nap and provide the necessary energy for active activities in the afternoon. A dairy product rich in easily digestible protein and fat is ideal, combined with cereals and fruits that complement the dish with carbohydrates and fiber. For a 10-month-old baby, this could be a specialized fermented milk drink combined with baby biscuits and fruit.