Heinz jar baby food
HEINZ Infant Glass Jar (110g)
15
15
15
15
15
15
15
15
15
15
15
15
15
15
Product
Description
Reviews (0)
What's in the box
Description
Highlight
Just the Good Stuff
Steam Cooked
No Preservatives
1.
Heinz Apples, pureed fruit in a 110g jar suitable for infants 4 months+. 
INGREDIENTS: Apple Purée (100%)
2. Apple and Blueberry Muesli. Mashed with Soft pieces. All ages from 6 months+
INGREDIENTS: Cooked Oats (37%) (Contain Traces of Wheat), Apples (20.5%), Water (15%), Banana (12%), Blueberries (9%), Sultanas (3.8%), Oat Bran (2.6%), Vitamin C.
3. Smooth fruit pureed of apple and mango. For 4 months +
INGREDIENTS: Apple Purée (88%), Mango Purée (12%).
4. Heinz Custard With Banana is a delicious dessert for babies at  6 months . 
INGREDIENTS: Water, Full Cream Milk (25%), Sugar, Cornflour, Banana (1.7%), Unsalted Butter, Cream, Natural Banana Flavour.
5. Creamy banana porridge, with mashed texture in a 110g glass jar suitable for infants from 6 months.
INGREDIENTS: Banana (44.9%), Water (36%), Full Cream Milk (11%), Oat Bran (8%) (Contains Traces of Wheat), Vitamin C.
6. Giving your baby Heinz Parsnip, Carrot & Sweet Potato is one of the way to encourage your baby to try different textures of foods.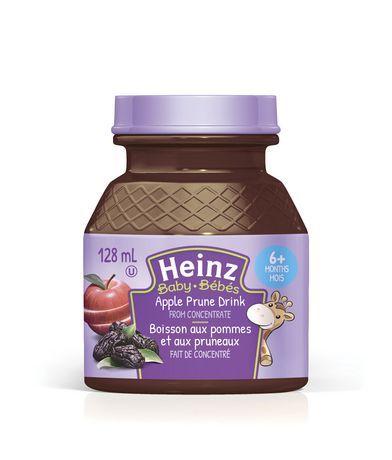 It's free from preservative, colourings or flavourings, hence very suitable and safe for 6 months+ babies.
INGREDIENTS: Vegetables (65%) [Parsnip (22%), Carrots (18%), Sweet Potato (15%), Potato], Water
7. A puree of Pear for infants 4 Months+, packed in jars for infants 4 months+.
INGREDIENTS: Pear Purée (100%)
8. A pureed blend of Pear and Banana for infants 4 Months+, packed in jars for infants 4 months+.
INGREDIENTS: Pear Purée (87%), Banana Purée (12.9%), Vitamin C.
9. Custard with Strawberry and Banana in a 110g glass jar suitable for infants from 6 months plus.
INGREDIENTS: Water (47%), Full Cream Milk (38%), Sugar (4.3%), Cornflour (4.3%), Strawberry Juice (3.0%), Unsalted Butter (1.9%), Banana (1.0%), Natural Flavours. Sweetened.
10. Summer fruits gel, with smooth texture. For 6 months +.
INGREDIENTS: Apple Juice Concentrate (77%), Orange Juice (15%), Pineapple Juice (3.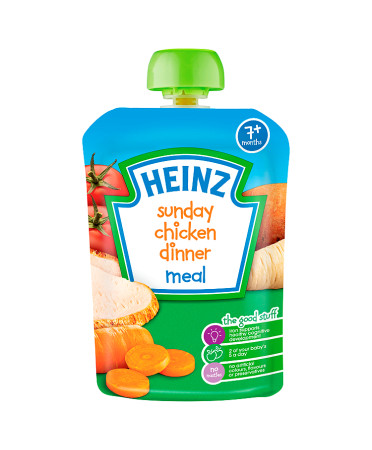 8%), Passionfruit Juice (3.2%), Vegetable Gums (Carrageenan, Locust Bean Gum), Food Acid (Potassium Citrate), Vitamin C.
11. Vanilla custard in a 110g glass jar suitable for infants from 6 months.
INGREDIENTS: Water (49%), Full Cream Milk (38%), Sugar (5.9%), Cornflour (5%), Unsalted Butter (1.9%), Natural Vanilla Flavour. Sweetened.
This product is manufactured using Good Manufacturing Practices and has been thermally processed to achieve commercial sterility.
To serve, simply spoon food into a bowl and serve cold or heat in a microwave until warm. After heating, test temperature before serving. Discard any uneaten food.
Refrigerate any food left in the jar for up to 48 hrs.
Made in Australia
Reviews (0)
view all
back
0 reviews
What's in the box
1 x HEINZ Infant Glass Jar (110g)
Heinz Pumpkin & Potato + Beef Baby Food Jar 4+ Months 110g
Image gallery
Each link opens a larger version of the image
Show me Healthier Options >
Product Details
Heinz Pumpkin & Potato + Beef is a pure designed for little ones aged 4+ months.
Made with no artificial colours or flavours and no preservatives, Heinz Pumpkin & Potato + Beef is a great choice for beginner Food Explorers.
Heinz helps little Food Explorers discover new foods, and this Heinz Pumpkin & Potato + Beef is a great way to introduce new flavours and textures to beginners. Made with no artificial colours or flavours and no preservatives, Heinz Pumpkin & Potato + Beef is a great meal or snack at home and is easy to pop into a lunchbox to take on the go. To serve, simply spoon into a bowl or warm up in a microwaveable container.
Pumpkin & potato + beef pure
No artificial colours or flavours
No preservatives
For beginners aged 4+ months
A great way to introduce little Food Explorers to new flavours and textures
Ingredients
Vegetables [Pumpkin (50%), Potatoes (6%), Carrots], Water, Beef (10%), Maize Polenta, Cornflour, Parsley.
Nutrition Information
Servings Per Package: 1
Serving Size: 110g
Protein
3. 5g
3.2g
– Sugars
3. 2g
2.9g
Quantities stated above are averages only. Further nutrition information may be displayed on the product label.
< means Less Than.
- means that the value is not available.
Health and Product Warnings
NOT RECOMMENDED FOR INFANTS UNDER THE AGE OF 4 MONTHS.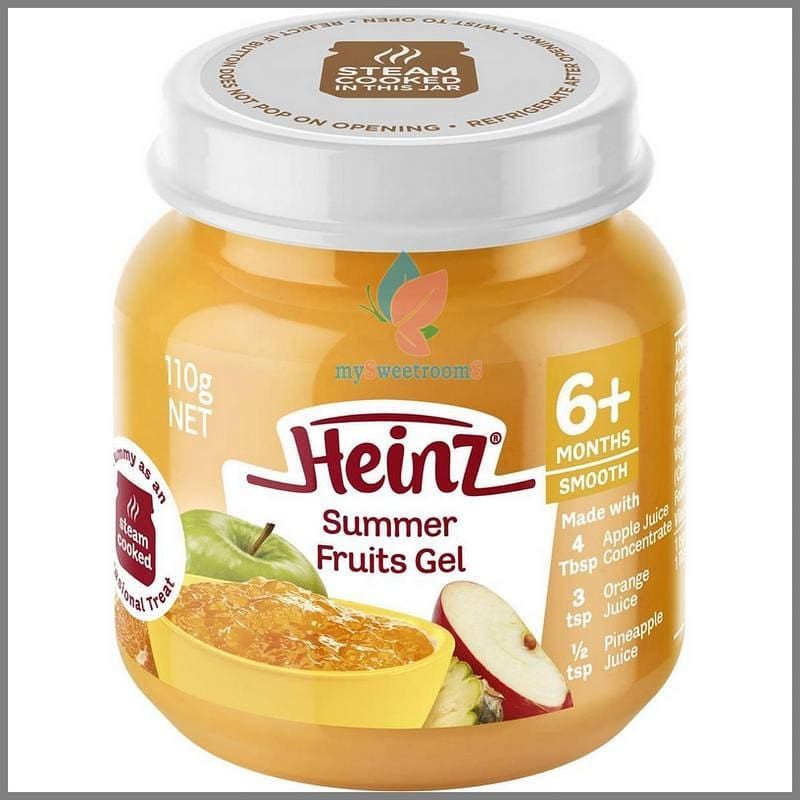 Woolworths provides general product information such as nutritional information, country of origin and product packaging for your convenience. This information is intended as a guide only, including because products change from time to time. Please read product labels before consuming. For therapeutic goods, always read the label and follow the directions for use on pack. If you require specific information to assist with your purchasing decision, we recommend that you contact the manufacturer via the contact details on the packaging or call us on 1300 767 969. Product ratings and reviews are taken from various sources including bunch.woolworths.com.au and Bazaarvoice. Woolworths does not represent or warrant the accuracy of any statements, claims or opinions made in product ratings and reviews.
Children's vegetable puree: edible or inedible?
/ All materials
GOST not Decree
The tasting of vegetable puree was conducted by specialists who have devoted many years to the development of baby food.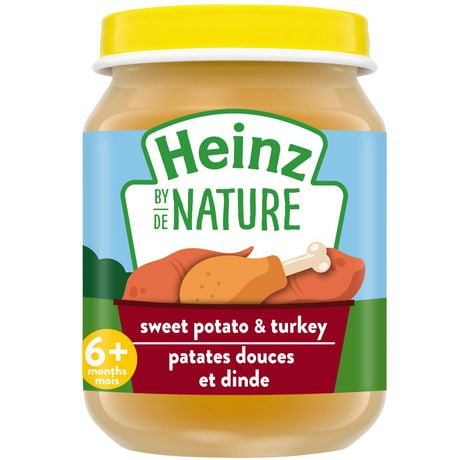 Their opinion can be trusted. But we want to warn you: it is impossible to guarantee that the child will like the same puree as the experts (rather, you should rely on your own taste). Much more important is compliance with safety requirements. And most of the samples we tested meet the standards. Most, but not all.
Let's deal with the quality
Andrey Mosov, head of the expert department of NP Roskontrol, doctor:
"Such characteristics as sweetness, bitterness or "unexpressed taste" are subjective. Parents most often pay attention to the water content of the product. The presence of water in the composition of vegetable puree is not bad for the first feeding. You just need to understand that water is a cheaper raw material than a pumpkin."
Irina Konokhova, leading expert of NP Roskontrol, doctor:
"Indeed, in most of the tested vegetable purees, the mass fraction of chlorides (i.e. salt) is 0.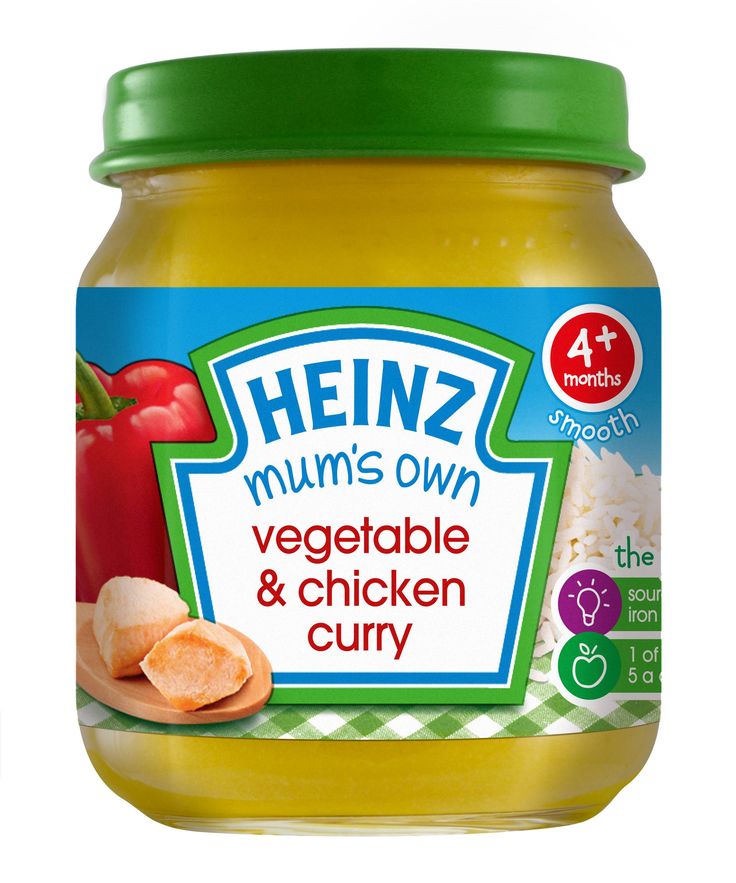 2%, and in the Babushkino Lukoshko, Heinz and Semper purees it is 0.3%. Perhaps this is due to the higher natural content of sodium chloride in the feedstock, although it cannot be ruled out that salt was added. However, this intake of salt with complementary foods is acceptable, given the physiological need for sodium in children. The permissible mass fraction of chlorides in children's vegetable puree is 0.6%, and this figure is not exceeded in the tested samples.
How about sterility?
Let's start with the main thing: all samples meet the requirements of industrial sterility. Pesticides were not found in any of the samples, and all samples meet the standards in terms of nitrate content.
In addition, the puree was checked for 5-hydroxymethyl furfural content . It was not found in any of the samples.
All preservatives and sweeteners are prohibited in baby food. We checked the puree for the presence of sorbate, benzoate, sulfur dioxide (these are preservatives) and determined the mass concentration of sweeteners.
Parents can be calm: no preservatives or sweeteners were found in the samples.
One in the jar, another on the label
Andrey Mosov, head of the expert department of NP Roskontrol, doctor:
in pumpkin puree should be 3.6% (in boiled pumpkin - 4.6%).
Summing up and drawing conclusions
Roskontrol experts noted that the manufacturer of puree Semper misleads the consumer about the presence of sugar in the composition. A mark "Bebivita" does not correspond to the actual product name - it is indicated in small print on the back of the label ("Complementary food product - mashed pumpkin and potatoes").
Puree "Spelyonok" has the inscription "fortified with vitamin C" illegally placed: the actual mass fraction of ascorbic acid in this sample is four times less than indicated in the label. Plus, on all samples, except for Bebivita puree, information about the nutritional value in terms of carbohydrate content is distorted.
Test details
August 27, 2014
Advertisement
Advertisement
Applicant organization name

Name of contact person

Job title

0062
E-mail

Name of the declared product (goods)

I have read and accept the Rules for the Functioning of the Independent Quality Control System "Roskontrol".
Name of goods

Category of goods

Brand

barcode

Information about

Main characteristics
9000 ×
Tariff
You have selected subscription level Free .
The subscription price is now 0.00₽ .
---
Subscriber Registration Already have an account? Login here
Username
Password
Name
Surname
Email
Full Name LEAVE IT BLANK
---
Processing.
..
Heinz baby food | About the most beloved and beautiful
The Heinz company is a recognized expert in baby food, founded in 1869, manufactures and supplies its products to many countries of the world. Modern production technologies, strict control systems, the latest scientific developments - all this allows us to make Heinz baby food natural, tasty and healthy.
A short video about Heinz baby food:
How to choose the right baby food for your child
Most parents sooner or later face the question of how and by what criteria to choose a mixture, porridge or puree for the baby. Until recently, young mothers made food for their children at home, but nowadays, most modern mothers choose commercially prepared ready-made baby food.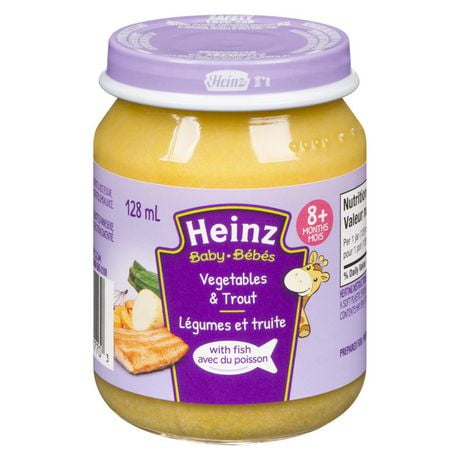 However, each of us must approach his choice responsibly. In order not to make a mistake in choosing, you need to give your choice to world-famous baby food companies, such as Heinz. These companies comply with all stages of quality control and use the latest developments in the production of baby food.
Fruit and vegetable purees are the first complementary foods. It is important to choose them according to the stages of feeding.
When purchasing baby purees in stores, you should pay attention to the integrity of the jar, the color and composition of the product. If there is no sediment at the bottom of the jar, this indicates the absence of stabilizers, which is very important. A sign of the absence of dyes is a natural, not very bright color. All these signs and differences, you can carefully examine the jars of Heinz vegetable and fruit puree.
Porridges are also a very important product in baby food, some general rules can help parents understand their diversity and assortment.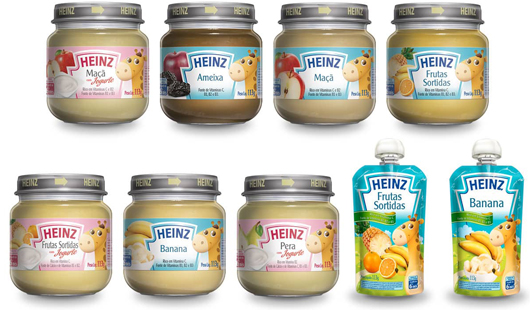 First, it is important to choose the type of cereal that is right for your child. For kids with allergies, low-allergenic Heinz cereals are suitable: rice, buckwheat, oatmeal with prebiotics. Dairy-free cereals are suitable for those who suffer from lactose intolerance.
A wide range of Heinz products
Infant formulas, purees, cereals, soups, noodles, biscuits, juices and puddings - all this is a diverse range of Heinz products.
1. Tasty and healthy cereals
The city of Georgievsk is home to Russia's first plant for the production of instant cereals, puddings and soups for children by Heinz. These products are developed jointly with leading Russian and foreign nutritionists and pediatricians. The composition of Heinz cereals includes inulin, which belongs to the real natural prebiotics of plant origin and is found in large quantities in asparagus, artichoke, chicory, wheat, bananas and garlic. Inulin also allows calcium to be absorbed into the body and has a good effect on the process of lipid metabolism.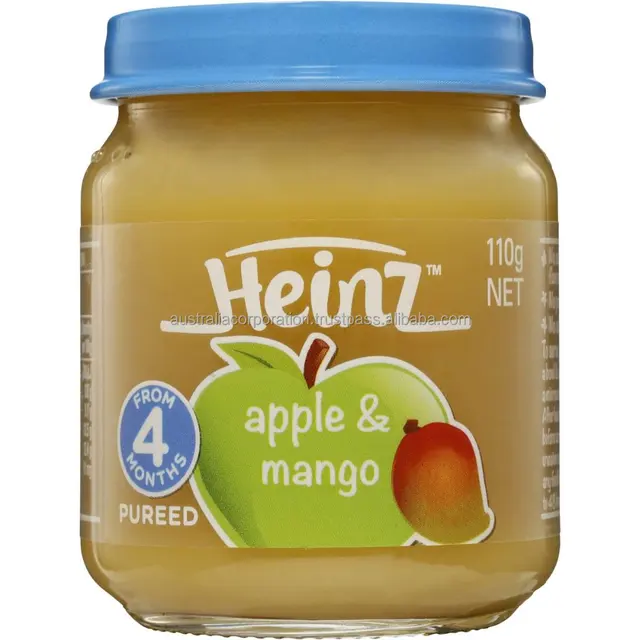 Heinz porridges are also diverse in their assortment: dairy-free, dairy, low-allergenic, tasty. This choice allows each mother to satisfy the tastes of her baby. It is also very important that a complex of minerals and vitamins is added to children's cereals, they do not contain dyes and preservatives, which allows you to grow a child strong and healthy. A very important aspect is that these cereals do not need to be boiled, they dissolve easily in water, milk and infant formula.
Overview video about Heinz porridges:
2. A variety of vegetable and fruit purees
Jure, vermicelli and vermicelli are produced at the largest European factory in Italy.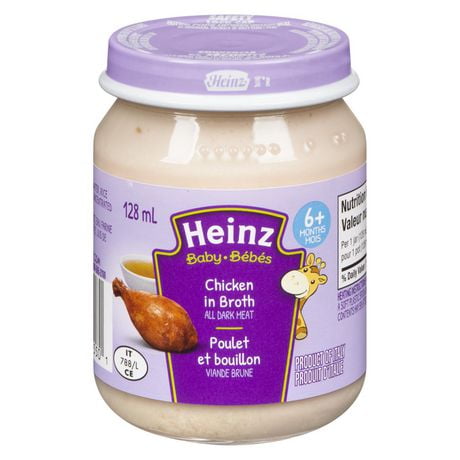 The production of baby food is carried out in systems isolated from the environment, allowing to guarantee the hygienic purity of the products produced. Also, all the prescribed types of analyzes are carried out at the plant, the production is fully automated. Among Heinz baby food, special attention should be paid to the variety of fruit and vegetable purees, among them: fruit and cream purees, fruit with cottage cheese, fruit with cookies, meat purees, vegetable purees and vegetables with meat. These purees are produced in accordance with all the requirements and conditions for growing, processing and transporting vegetable and fruit raw materials.
The most important advantage of Heinz purees is that they are made only from natural vegetables and fruits, do not contain GMOs, starch, sugar and dyes, therefore they are very suitable for the first complementary foods.
In conclusion, I consider it important to say that Heinz products are known for their well-deserved popularity in all countries of the world.