How to prevent baby from choking while bottle feeding
Bottle Feeding
Nationwide Children's Hospital
Newborns should be fed every 2 to 3 hours. There may be a longer time between feedings as your baby gets older. Feedings are more positive when babies are calm. Make sure your baby is dressed comfortably, and their diaper is dry before you start feeding. Feedings help you bond with your baby, so take your time and give them your attention.
Getting Ready to Feed Your Baby
You can warm human milk or formula that's in a bottle by putting it in a bowl of hot water. Let it reach lukewarm or room temperature. It should not be warmer than room temperature because it could burn your baby. Do not heat bottles in the microwave.
Test the temperature of the human milk or formula by shaking a few drops on the inside of your wrist. It should feel warm, but not hot.
Do not cut the nipple.
Bottle Feeding
Wash your hands before feeding your baby.
Sit in a comfortable position. Hold your baby in the curve of your arm close to your body. Hold their head and back tilted up (Picture 1). This position will:

Help keep them from choking.
Keep your baby comfortable so they can enjoy their food.

Hold the bottom of the bottle at an angle, so the human milk or formula fills the nipple. This keeps your baby from sucking in air.
Feed your baby and stop as needed for breaks. Let them eat until they show signs that they are full. The amount your baby eats depends on their age.
Burp your baby 2 or 3 times during the feeding to get rid of any swallowed air. When burping them:

Put a towel or burp cloth under their chin.
Hold them in a sitting position on your lap and support their chin and chest or hold them up against your chest.
Gently rub their back with your other hand. Do this until they burp.
Sometimes a little human milk or formula can come up.
After Feeding
Wash the bottle, nipple, rings, and cap in a bowl of hot soapy water or in a dishwasher (follow package instructions). Rinse completely and let air dry. Clean the bottle brush and basin or bowl with hot soapy water.
Safety
Do not change how you feed your baby before checking with your doctor or health care provider.
When feeding your baby, they should be held with their head and shoulders up. They should not be fed while they are lying flat.
Never prop your baby's bottle. This can lead to choking and possible ear infections.
Do not let your baby fall asleep with a bottle. The milk around the teeth can cause cavities.
Throw away any human milk or formula left from the feeding within 1 hour.
Do not put honey, corn syrup, cereal, or other foods in your baby's bottle.

Do not feed water, juice, or honey to infants under 1 year of age.
Newborns only need human milk or formula. Adding foods can lead to choking and/or overfeeding.
If you have any questions, please ask your doctor or health care provider.
Bottle Feeding (PDF)
HH-IV-5 | ©1980, revised 9/2022 | Nationwide Children's Hospital
Help! My Baby Is Choking on Milk!
Many parents look forward to feeding time with their baby. It's a chance to bond and also gives you a few minutes of peace and quiet.
But for some, bottle feeding or breastfeeding can lead to gagging or choking sounds, which are alarming if you're a new parent. Fortunately, there are things you can do to help prevent your baby from choking on milk or formula.
If your baby seems to gag a lot while eating, don't panic.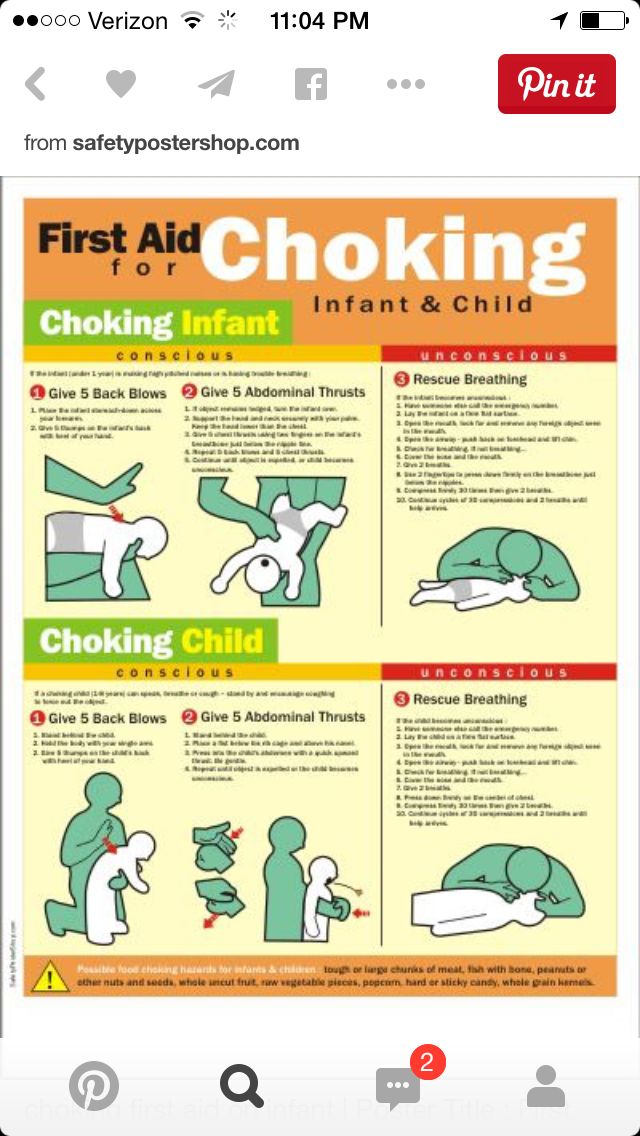 "Choking and gagging during feeding is common in young infants," says Robert Hamilton, MD, FAAP, a pediatrician at Providence Saint John's Health Center in Santa Monica.
Hamilton says babies are born with an exaggerated but protective "hyper-gag reflex," which can cause gagging while feeding. Plus, babies gag easily due to their own neurologic immaturity.
"Babies are growing and learning new ways to use their body (and mouths) every day," says Amanda Gorman, CPNP and founder of Nest Collaborative, a collection of International Board Certified Lactation Consultants.
"Often, just stopping the feed and positioning the baby upright with good head and neck support will give them a few seconds to manage the problem."
Gina Posner, MD, a pediatrician at MemorialCare Orange Coast Medical Center, says if your baby begins to choke, let them stop feeding for a little bit and pat their back. "Typically, if they're choking on liquids, it will resolve quickly," she says.
The most common reason a baby chokes during breastfeeding is that milk is coming out faster than your baby can swallow.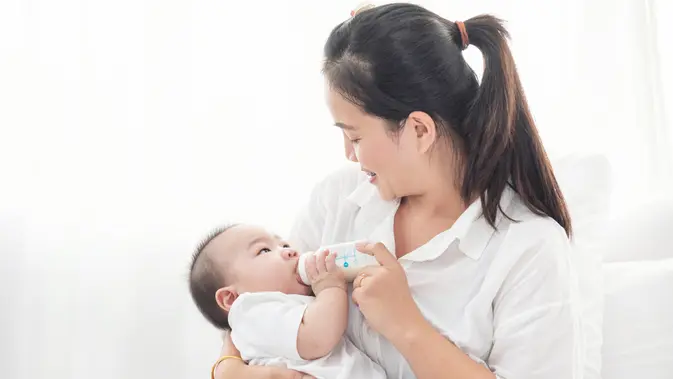 Usually, this happens when mom has an oversupply of milk.
According to the La Leche League International (LLLI), common signs of oversupply include restlessness at the breast, coughing, choking, or gulping milk, especially at let down, and biting on the nipple to stop the flow of milk, among others.
You might also have an overactive let down, which causes a forceful flow of milk into your baby's mouth. When your breasts are stimulated by your baby suckling, oxytocin causes the let-down reflex that releases the milk.
If you have an overactive or forceful let down, this release happens too fast for your baby to respond appropriately, causing them to gulp or choke while breastfeeding.
How do I prevent my baby from choking on milk when breastfeeding?
One of the first things you can do to help prevent your baby from choking while eating is to change the feeding position.
"For breastfeeding mothers who appear to have overactive let down, we typically recommend they nurse in a laid-back position, which reverses gravity's effect and allows baby to have more control," says Gorman.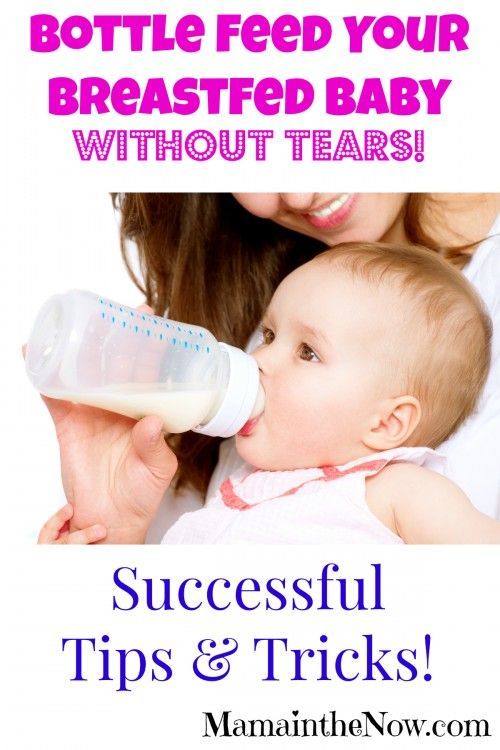 Posner recommends pulling your baby off the breast every once in a while to help them catch their breath and slow down. You can also take your baby off the breast for 20 to 30 seconds when your milk first lets down.
In addition to a laid-back position, the LLL recommends lying on your side so your baby can allow milk to dribble out of his mouth when it flows too quickly.
Furthermore, expressing milk for 1 to 2 minutes before bringing your baby to your breast can help. Doing so allows the forceful let down to happen before baby latches. That said, be careful with this technique, as pumping for too long will tell your body to make more milk and worsen the problem.
When your baby gags when drinking from a bottle, it's often due to the positioning. Lying your baby on their back while bottle feeding will lead to a faster milk flow, making it harder for your baby to control the rate of feeding.
"Tilting the bottom of the bottle higher than the nipple increases the rate of milk flow, as will a nipple with too large of a hole for the infant's age," Gorman advises.
Tilting the bottle too high can lead to involuntary increases in intake and contribute to problems like reflux.
Instead, when bottle-feeding an infant, try using a technique called paced bottle-feeding. "By keeping the bottle parallel to the ground, the baby remains in control of the milk flow, as they are at the breast," Gorman says.
This technique allows your baby to actively pull milk out of the bottle using their sucking skills and lets them easily take a break when needed. Otherwise, gravity is in control.
For babies who are bottle-fed by multiple caregivers, Gorman says all of the people who administer feeds should be educated on paced bottle-feeding.
Finally, you should never prop the bottle up to feed your baby and walk away. Since they can't control the flow of the milk, it will keep coming even if your baby is not ready to swallow.
"The mechanism of swallowing is complicated and requires several muscle groups working together in concert and in the right time sequence," Hamilton says.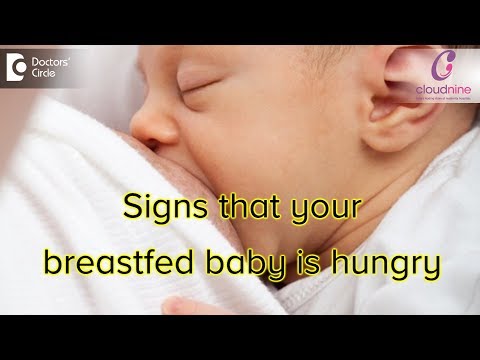 Fortunately, gagging usually diminishes as children get older and become better at swallowing.
Still, if you're a new parent or caregiver, it's smart to take infant cardiopulmonary resuscitation (CPR). While rare, a choking episode that caused your baby to turn blue or lose consciousness would be an emergency.
If you're having problems related to breastfeeding, contact a LLL leader or International Board Certified Lactation Consultant (IBCLC). They can help you with your baby's latch, positioning, oversupply issues, and forceful let-down problems.
If you're having problems related to bottle feeding, contact your child's pediatrician. They can help you with bottle and nipple selection, as well as feeding positions that prevent choking on milk or formula.
If your baby continues to choke even after slowing down the rate of feeding, you should contact your pediatrician to rule out any anatomical reasons why swallowing may be challenging.
When you hear your baby gagging or choking during feeding, don't panic.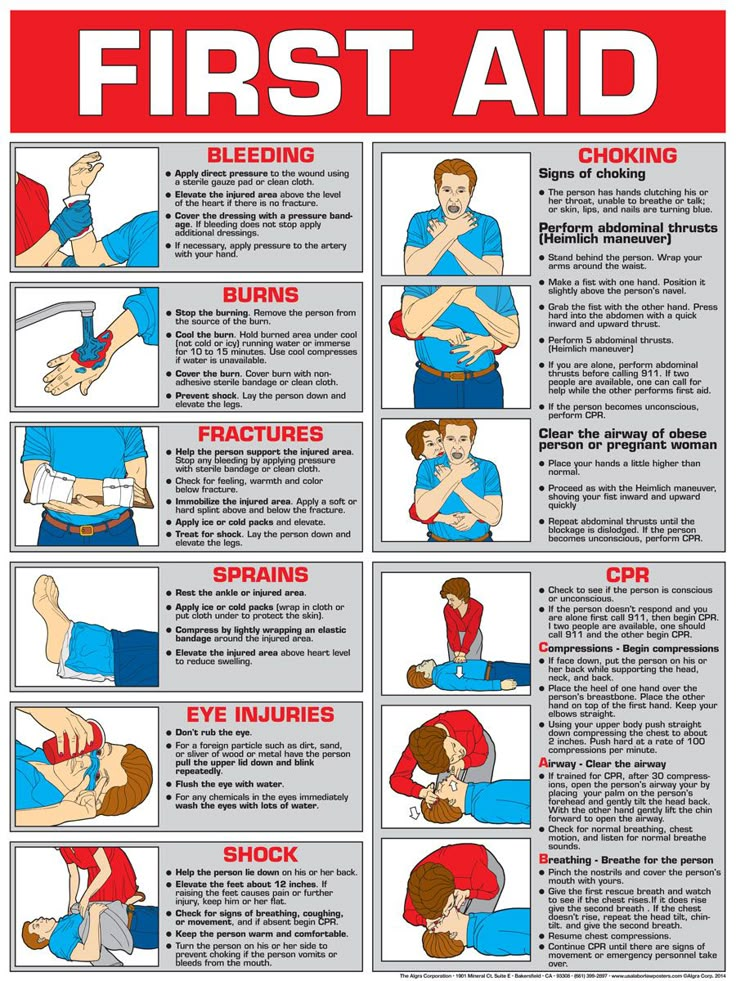 Take baby off the nipple and prop them up to help them clear their airway.
Often it will take a little time for your baby to learn suckle with ease. In the meantime, try keeping your baby upright during feedings and make the flow of milk slower, if possible. Soon enough, feeding time will be a sweet snuggle session!
Baby won't take the bottle | Philips Avent
search support icon
Search Keywords
Home ›› What to do when your baby refuses a bottle
↑ top

any problems. If your breastfed baby refuses a bottle, don't worry. This is a common occurrence in many babies who are used to breastfeeding. Obviously, this can create certain difficulties for moms, especially if you need to return to work in the near future.
3 Philips Avent products to help you bottle feed:
So why is your baby refusing to bottle and crying? There are many ways to quickly and easily teach a breastfed baby to a bottle.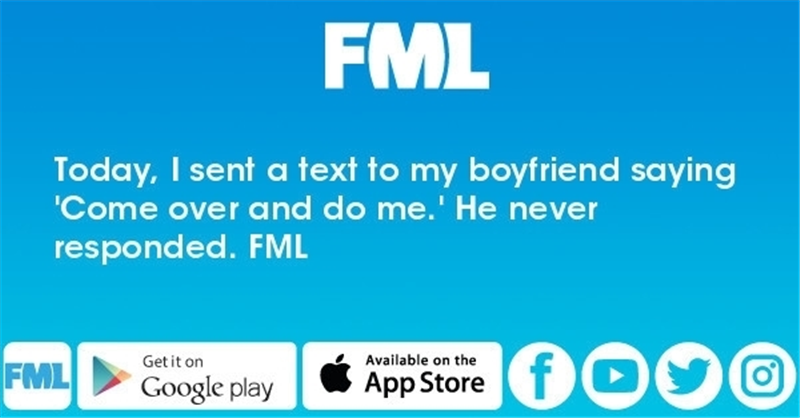 Here are important tips on what to do when your baby refuses a bottle.
Is the baby refusing the bottle? Take a step back

If your baby cries while bottle feeding, the first thing to do is to start over and rethink your feeding approach and technique. Try the following steps when bottle feeding your baby: [1]
Lift and tilt your baby's head forward. Before inserting the pacifier into the baby's mouth, make sure that the baby's head is raised and tilted over his body to avoid choking: so that the baby does not choke and have the opportunity to burp during bottle feeding.
Insert the pacifier. Bring the pacifier to the baby's lips and gently guide it into the baby's mouth. In no case do not try to press the nipple on the baby's lips and try to push it into his mouth. After touching the pacifier to the baby's lips, wait for the baby to open his mouth and take the pacifier.
Hold the bottle at an angle. Tilt the bottle at an angle so that the nipple is only half full. So the child can eat at his own pace.
Let the baby burp during and after feeding. It can be useful for a child to burp not only after feeding, but also approximately in the middle of the process. This will help reduce gas or tummy discomfort that your baby may experience from swallowing too much air.
Stop in time, do not overfeed the baby. If the baby begins to turn his head away from the bottle or closes his mouth, then he is full and you need to stop feeding.
Perhaps the flow of milk from the nipple to the baby is weak or, on the contrary, too fast, so he is naughty and refuses the bottle. Try changing the nipple to a nipple with a different flow.​
Other tips if your baby refuses the bottle

If you've followed the steps above and your baby still refuses the bottle, don't worry. There are other ways to help bottle feed your baby. Here are some simple tricks you can add to your bottle feeding process. [2]
1.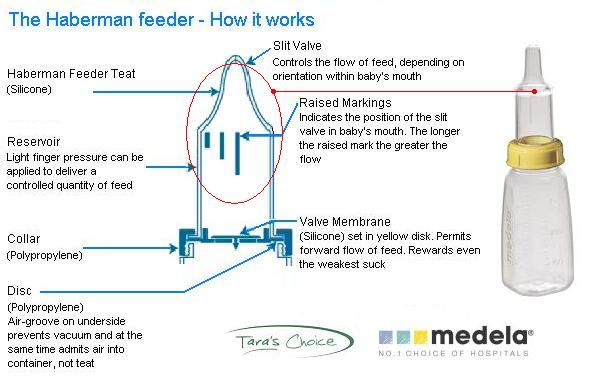 Remind your child about mom.
Sometimes a child can be fed by someone other than his mother - dad, grandmother or, for example, a nanny. If your baby fusses while bottle feeding, try wrapping the bottle in something that smells like mommy, like a piece of clothing or some fabric. This will make it easier to feed the baby when the mother is not around.
2. Try to maintain skin contact while bottle feeding.
Some babies need contact with their mother, so try bottle feeding while leaning against you. However, some babies are better at bottle feeding when they are in the exact opposite position than when they are breastfed. For example, there is a position with bent legs. Lay the child on your bent knees, facing you, pointing the child's legs towards your stomach. During feeding, the baby will be able to look at you and contact you in this way. If your baby refuses a bottle, experiment to see which works best.
3.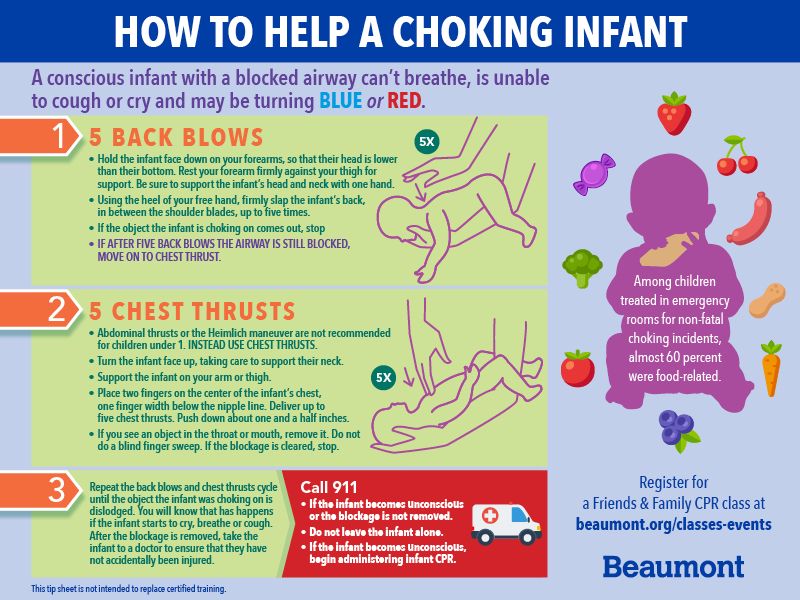 Move while feeding.
Sometimes all it takes to get your baby to take the bottle is a little wiggle or walk. The next time your baby starts crying while bottle feeding, try moving around a little rhythmically to calm him down.
4. Try changing the milk temperature.
If the baby still does not want to take the bottle, check if the milk in the bottle is too hot or too cold. Before feeding, put some warm breast milk on the inside of your wrist to check the temperature. Milk should be warm, but if it seemed hot to you, just place the bottle for a short while under a stream of cold water.
Choosing the right bottle for your baby If you plan to combine bottle feeding with breastfeeding, it is advisable to choose bottles with a nipple that will have a wide base as the bottle will grip closer to the breast. Also pay attention to the fact that the nipple is firm and flexible, the child must make an effort to drink from the bottle, as well as from the breast.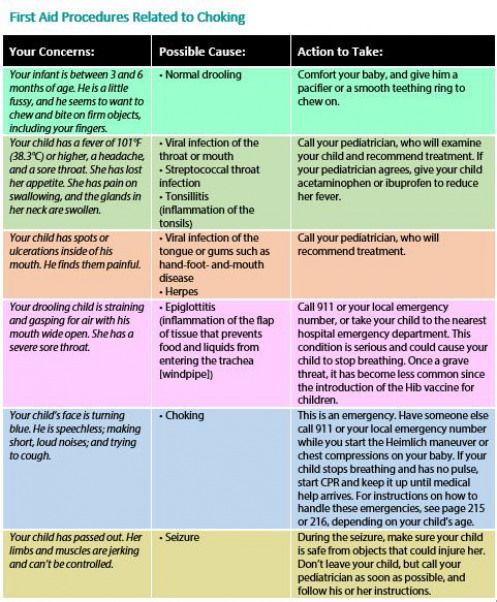 Give preference to nipples with an anti-colic valve that vents air out of the bottle.
​Natural bottle allows you to combine breast and bottle feeding. 83.3% of babies switch from a Natural bottle to breastfeeding and back.*

If you choose a bottle for artificial feeding, traditional bottles are fine, but it is desirable that the nipple is made of a hypoallergenic material, such as silicone, has an anti-colic valve and did not stick together when bottle fed. In case your baby spit up often, then use special bottles with anti-colic and anti-reflux valve, which reduces the risk of spitting up and colic.​​
Bottle with unique AirFree valve reduces the risk of colic, gas and spitting up. With this bottle, you can feed your baby in an upright or semi-upright position to reduce spitting up. Due to the fact that the nipple is filled with milk and not air during feeding, the baby does not swallow air, which means that feeding will be more comfortable.

Both bottles are indispensable if you want to breastfeed, bottle feed or just bottle feed your baby.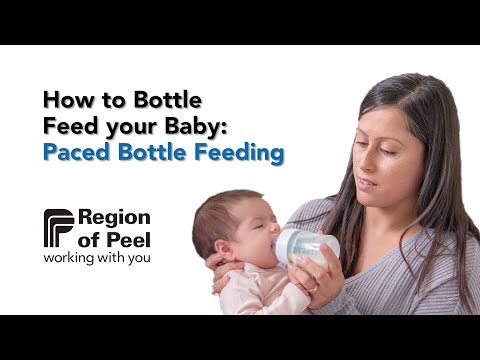 "My baby refuses to breastfeed but bottle feeds – help!"
Sometimes a baby gets used to bottle feeding and refuses to breastfeed. Therefore, it is important to use bottles that are suitable for combining breastfeeding with bottle feeding. If, nevertheless, you are faced with the fact that the child refuses to take the breast, try using silicone nipple covers to make the transition from the bottle to the breast and back more imperceptible.

Remember that if you want to combine breastfeeding and bottle feeding, it is worth waiting at least a month before offering a bottle, so that you are lactating and have time to get used to each other and develop a breastfeeding regimen.​
Breastfeed and bottle feed your baby with pleasure

Remember that it takes a while for your baby to get used to bottle feeding. This is completely normal. If you have to go to work, be sure to set aside enough time to bottle train your baby beforehand.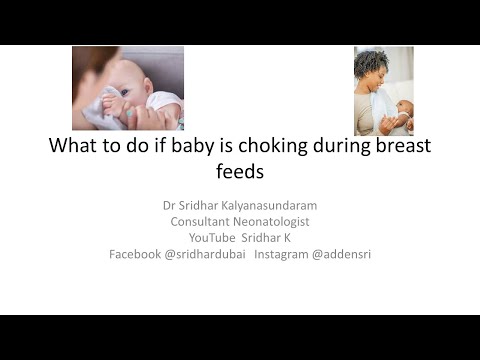 Remember that every child is different, so what works for one may not work for another. With a little time and patience, you will find out what works best for your baby when he refuses a bottle.

You will identify your child's unique needs. However, if your baby still refuses the bottle after all the steps above, check with your pediatrician.
Articles and tips from Philips Avent
References:

*O.L. Lukoyanova, T.E. Borovik, I.A. Belyaeva, G.V. Yatsyk; NTsZD RAMS; 1st Moscow State Medical University THEM. Sechenova, "The use of modern technological methods to maintain successful breastfeeding", RF, 10/02/2012 3 llli.org - The Baby Who Doesn't Nurse
llli.org - Introducing a Bottle to a Breastfed Baby
Baby+ app
Download the app and track your child's development and growth with trackers and save those special moments forever.
Download app:
You are leaving the Philips Healthcare ("Philips") official website.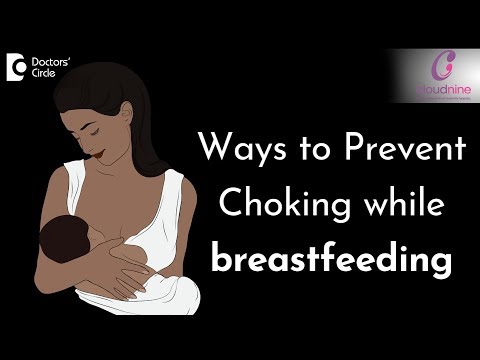 Any links to third party websites that may be included on this site are provided solely as a convenience to you. Philips makes no warranties regarding any third party websites or the information they contain.
I understand
You are about to visit a Philips global content page
Continue
You are about to visit the Philips USA website.
I understand
Bottle feeding | Canpolbabies.com
Find out how to bottle feed your baby safely, how to help your baby feel safe while feeding, and how to set feeding times based on your baby's needs.
The most important thing is to choose the right position when feeding
When bottle feeding, avoid lying down as the milk flows out of the bottle under the force of gravity (at a constant rate controlled by alternating pressure on the nipple).
An infant may choke on milk if fed in a horizontal position.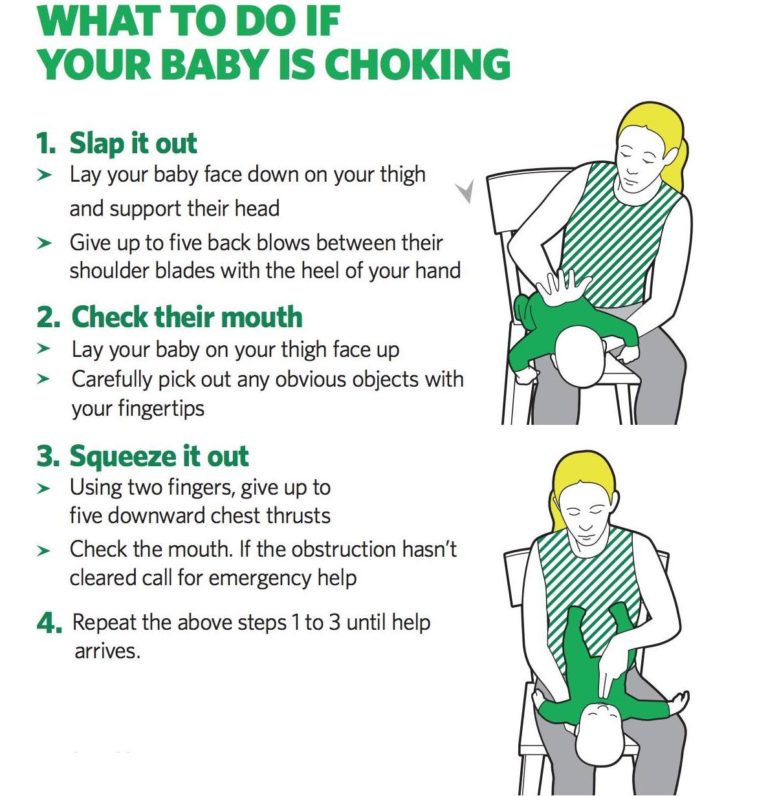 Therefore, it is very important to choose the right - more upright - position for feeding (the baby's head should always be slightly higher than the rest of the body).
Your baby's head should be in the crook of your arm, in line with his spine. The bottle feeding position should resemble the natural feeding position - especially when you feed him with two different feeding methods.
Remember:
Never leave a baby alone with a bottle as they may choke
Never let your baby sleep with a bottle in their mouth
How to give your baby a bottle
Place the bottle in the child's mouth so that it forms a right angle with his face. Your baby should not encircle the entire nipple with his lips, but only its oblong part, while the lips should rest against the rounded part. The oblong part should always be full of milk. Otherwise, the baby will swallow a lot of air during feeding, which can cause colic.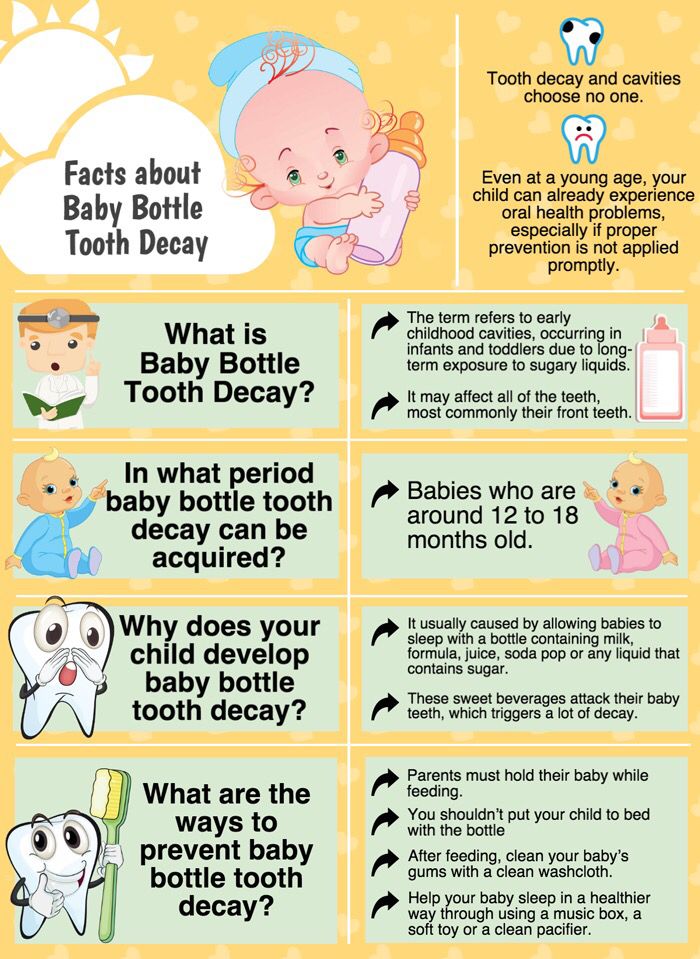 Air bubbles in the bottle mean your baby is suckling properly.
Emotional connection
Little children need parental love and affection. Your closeness helps him feel safe. Therefore, it is very important to talk affectionately with the baby as often as possible, hug and stroke him. Feeding is the best time to build an emotional relationship with your baby.
This is very easy to do when you are breastfeeding because you are already in physical contact with each other. However, bottle feeding also allows you to be closer to your baby as he feels the warmth of your body. Bottle feeding also allows other family members - the father, brothers and sisters to get closer to the child, since not only the mother can feed the baby in this way.
Calm emotional background
Never feed your baby when you are irritated or tense. Take some time for yourself first, take a deep breath and try to relax. When you have calmed down, sit in a comfortable chair, place a pillow under your arm, place your baby on the pillow, and start feeding while speaking gently to your baby.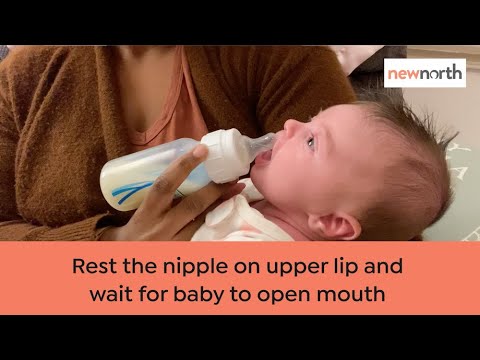 Your child feels your emotions. If you are tense, he will also feel restless. Also, never feed your baby when he is excited, crying or screaming. When he is in this state, his airways are not protected and food can enter his larynx instead of his esophagus.
Feeding by the hour
Formula milk is not as easily digested by the baby's stomach as breast milk, so according to generally accepted rules, it should be given every 3 hours.
Some pediatricians say it's best to give your baby formula on demand, that is, when the baby is hungry. In their opinion, it is better to feed the child than to wait another hour and keep him in suspense because he wants to eat. However, you still need to control the number of feedings and your baby's weight gain.
During the first month of life, the baby should eat > 7-8 times a day, 90-100 ml for each feeding, in the second month of life: 6-7 times a day, 100-120 ml for each feeding. During the first six months, the baby should gain approximately 150-200 g per week.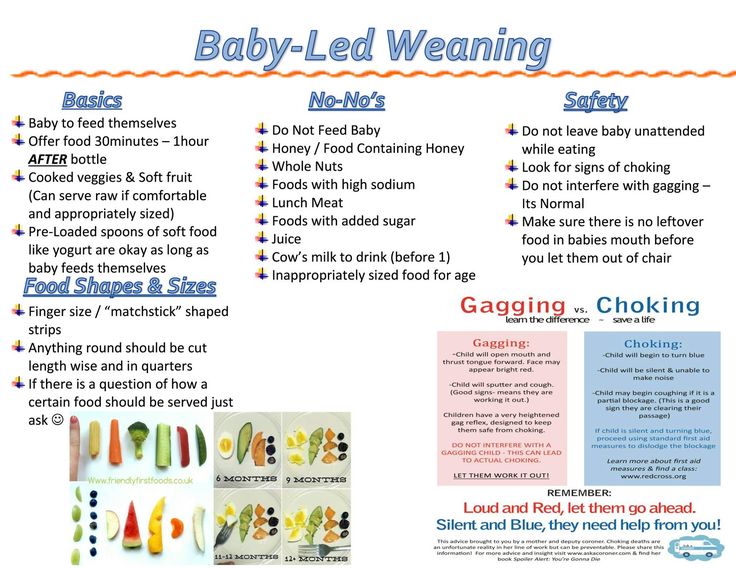 Feeding breaks
When your baby sucks milk from a bottle, he also swallows air. Therefore, he may feel full even before he drinks half the bottle. When feeding a child, breaks should be taken every few minutes to allow the baby to take in air - after such a break, he should ask for food again. During feeding, hold the baby in an upright or semi-recumbent position for a while (sometimes even for several minutes) to give him the opportunity to release air accumulated during feeding from the digestive tract. Help the child by holding him on your shoulder, putting his hands on your back. Bend and spread his legs a little. You can also massage his back or pat him gently from the bottom up. Remember to protect your clothes with a diaper or towel. You can also help your baby burp out excess air when he is in your lap. The child should lie on his tummy, leaning on your hip, and his arms should hang freely on the other side. Its bottom should rest on your foot, slightly lower than the other foot.