Yogurt to feed baby
Best Yogurt for Babies and Toddlers (& How to Flavor Plain Yogurt)
Confused by the ever-growing yogurt aisle in the grocery store? Me too, which is why I put together a list of the best yogurts for babies and toddlers—those that are low in added sugars, but still taste great! Plus: You'll find yummiest ways to naturally flavor plain yogurt.
Yogurt for Babies
Yogurt is a great baby food and toddler food as it's filled with nutrients little kids need. This includes protein, calcium, and probiotics. It's also easy to eat, whether served from a spoon or in a reusable pouch and is so easy to customize.
It's a versatile food for almost any meal of the day and is often served for breakfast and snack.
But because there are just so many options available now, it can be confusing to choose a yogurt at the store. This post is meant to take some of the confusion out of the choices and help you make a decision more easily.
What kind of yogurt should I give my baby?
The best yogurt for babies is actually fairly straight forward.
Here's what to look for:
Made with whole milk
Is plain, rather than flavored
Is free from added sugars (which is the case with plain yogurt, though it does contain natural sugars)
Has a mild flavor and creamy texture (there's so much flavor variation so some yogurts may be very tangy)
Is organic, if that fits your budget
Can be either regular style or thicker Greek style
There's a wide range of flavors and consistencies in yogurt, so if your baby or toddler doesn't like one you try, consider buying a different brand next time and see if it's better.
And if you're shopping for yogurt using WIC benefits, look for a whole milk plain option with a brand and container size that's approved by your state program.
When can a baby eat yogurt?
A baby can eat plain whole milk yogurt at 6 months, or whenever they start solid foods. Follow the same advice when trying this food out as others and know that while cow's milk is too hard for a baby to digest, yogurt is often much easier on the tummy.
It has beneficial probiotics too, which are healthy for the immune system and the digestive tract.
Whole Milk Yogurt
Babies and toddlers need fat for proper brain development, so it's important to choose yogurt (and other dairy products) made with whole milk. Yogurt will be labeled as "whole milk yogurt" or 4% or 5% yogurt, so keep that in mind when choosing yogurt for your baby and toddler.
There is also a huge range of flavor profiles of plain whole milk yogurt, so you may need to try a few to find the one that you and your baby like best.
I prefer Stonyfield and the European Style plain yogurt from Trader Joes in the red and white cartons. I also love Kalona yogurt with the cream top—just stir the cream into the yogurt so there's thickness and fat throughout.
Greek Yogurt for Babies
If you'd like to serve Greek yogurt to your baby or toddler, that is an option. There are a few things to keep in mind though. First, it can be a little harder to digest (since it contains so much protein), so start with a small serving to see how your kiddo does with it.
It also has a much thicker texture which may or may not be a hit with your kiddo—though it can also be easier to eat with a spoon since it will be less likely to slide right off.
And again, look for a whole milk (often labeled 4%) version to ensure that your child is getting the fats that they need. There is a range of flavors in Greek yogurt too, so try a few to find one your family enjoys.
Fruit Yogurt for Babies
While there is a whole market of fruit-flavored yogurts for babies and toddlers, I still prefer to mostly rely on the plain kind so we can control the amounts of added sugars and how overtly sweet the yogurt tastes. That said, these are great options too:
Stonyfield does make some baby yogurt without added sugars (though I have yet to see them in my area!) and they make a plain version of their baby yogurt.
Siggi's makes a no-added sugar yogurt and yogurt tubes with lower amounts of added sugars.
Simply Go-Gurt also has less sugar and ingredients than other similar yogurt tubes.
Happy Family makes whole milk yogurt flavored with just fruit or fruit and veggies.
Redwood Farms makes a nice tasting goat milk yogurt which may be easier to digest.
Green Valley makes a delicious lactose-free yogurt. (I lived on this while I was pregnant with my girls and having trouble with regular yogurt.)
TIP: You can also make your own Fruit on the Bottom Yogurt. It's SO easy.
The Best Yogurt For Toddlers
The best yogurt for toddlers is the same as the best yogurt for babies—plain whole milk yogurt. It has all the same benefits and is easy to customize for your kiddo. Though of course feel free to add flavor from fruit, nut butter, honey, maple syrup and more.
It may also be worth saying that many daycares serve flavored yogurts and many kids, as they get older, may prefer flavored yogurts. It's totally fine if either happens because our overall diet is defined by more than just one food. Yogurt still has benefits, even if it's a little sweet.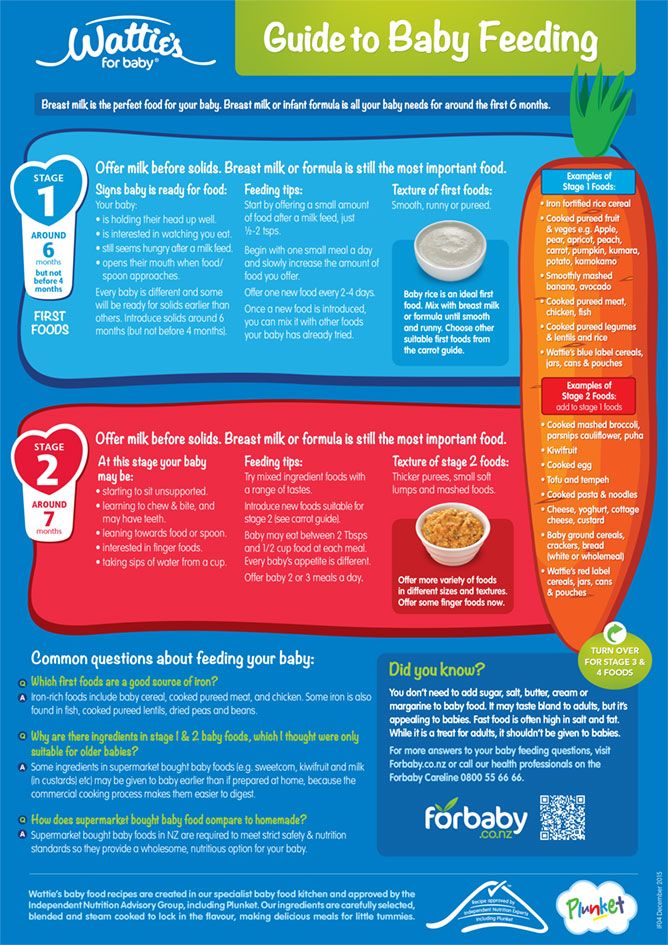 How to Flavor Plain Yogurt
I love to buy plain whole milk yogurt and to add flavor to it myself since there are so many easy options. Here are some stir-ins that we like:
Applesauce or Apple Puree
Diced fruit
Diced berries
Hemp seeds
Maple syrup or honey (avoid honey for babies under age 1)
Pureed pumpkin
Butternut squash puree (cooled)
Roasted sweet potato puree (cooled)
All-fruit jam or preserves
Chia Jam
Leftover baby food purees
Nut or seed butter
Mashed banana or banana puree
Baby food fruit purees like Pear Puree, Mango Puree, or Strawberry Puree
TIP: Try a few small servings of yogurt with these mix ins to see what your kids like. Scroll down for specifics on portions and amounts to mix.
When will my toddler be able to eat yogurt with a spoon?
Learning to scoop and get foods into little mouths is definitely a learning process, so don't worry if your two year old still makes a mess of things when they eat with a spoon.
The most important thing is that they have the chance to practice their spoon skills, so offer it and understand that they still may use their hands…since that's often a more effective method!
I love to offer yogurt in a reusable pouch (shown above) at times and in bowls at other times. Both are great ways to serve yogurt to both babies and toddlers.
What's the best nondairy yogurt?
There are so many good ones now, so you may need to try a few to find one that your family prefers. There are nondairy yogurts made from soy, almond milk, coconut milk, and goat milk so you'll have to try a few to see which ones have the best flavor.
There are also many lactose-free yogurt options to help those who may be lactose intolerant.
Nutritionally, I still recommend looking for brands that use less added sugars and finding one with protein—the amounts will vary a lot. People seem to love the newer options from Kite Hill and the plant-based yogurts from Siggis, which are now widely available.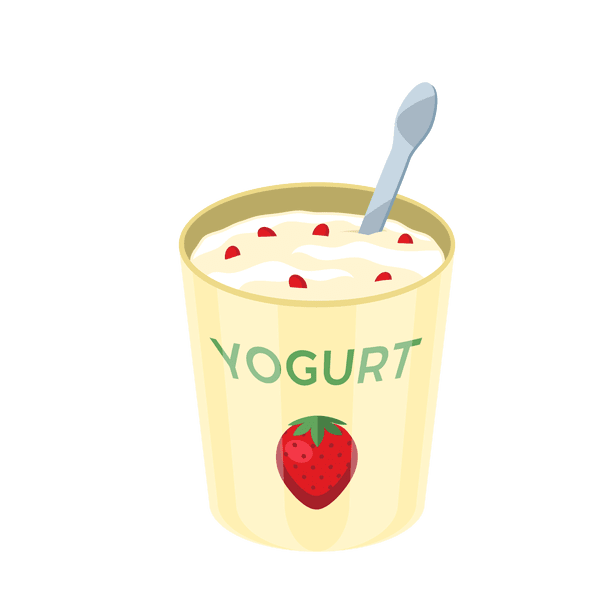 If you don't see many options in your store, you can ask the dairy manager if they could get in others for you to try.
Homemade Yogurt Recipes to Try
Here are some of my go-to recipes for making flavored yogurts at home. Each is easy, flavorful, and perfect to share with the kids.
Best Banana Yogurt
This recipe make enough for 2-4 servings of yogurt, depending on the appetite of your child. See the Notes at the bottom for storage tips if you have leftovers. You can also cut the recipe in half to make a smaller amount.
Get the recipe
Easy Apple Yogurt (2-Ingredients!)
Made with a base of just two ingredients, this Apple Yogurt takes just seconds to make—and is a delicious breakfast or snack option.
Get the recipe
Favorite Mango Yogurt
You can use fresh or frozen mango, or start with mango puree.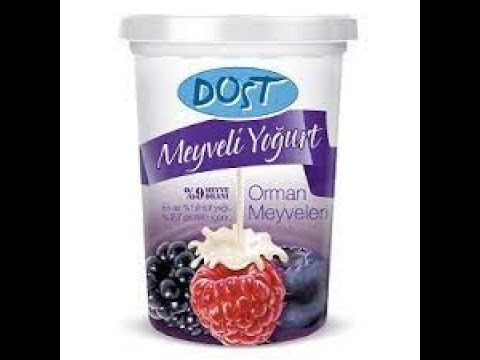 All three options work similarly. This is an easy way to make flavored yogurt at home for breakfast or snack.
Get the recipe
Favorite Strawberry Yogurt
You can use fresh or frozen strawberries, freeze-dried strawberries or strawberry puree. This is an easy way to make flavored yogurt at home for breakfast or snack.
Get the recipe
Easy Fruit-on-the-Bottom Yogurt
Scale this up or down according to how many servings you're planning to make. The directions here are for one small toddler-size serving. (It's okay if your kiddo wants more or doesn't eat a whole serving though!)
Get the recipe
Favorite Yogurt Melts (Easiest Yogurt Bites!)
These melt-in-your mouth yogurt bites are a fun way to serve yogurt. Plan to make them at least 2 hours before you want to serve them.
Get the recipe
Favorite Strawberry Frozen Yogurt
This Strawberry Frozen Yogurt is so fresh and so creamy. It does freeze firm, so plan to let it sit at room temperature for 20-30 minutes before serving.
Get the recipe
Strawberry Smoothie with Yogurt
You can use fresh or frozen berries in this simple Strawberry Smoothie and the results will have a texture that is similar to drinkable yogurt. To make it thicker and to try different flavor options, see the Notes at the end of the recipe.
Get the recipe
Healthy Sweet Potato Pudding (2 Ingredients!)
You can also use plain Greek yogurt and sweeten to taste with maple syrup.
Get the recipe
Best Tips for Yogurt for Babies and Toddlers
Look for whole milk, plain yogurt.
Choose regular or Greek style.
If trying Greek yogurt for the first time, start with a small amount to ensure that it's easy for baby to digest. (It has a lot of protein which may require some getting used to.)
Look for a whole milk plain yogurt if shopping with WIC benefits. The brands and container size approved in your state may vary.
Try adding flavor to plain yogurt with fruit purees, diced fruit, nut or seed butter, or jam.
Remember that babies can start eating yogurt soon after starting solids, or around 6 months. Straight cow's milk should be avoided until baby is over 12 months of age since that is harder to digest.
You may also like Yogurt Muffins, Yogurt Pancakes, Apples for Babies, and Easy Homemade Baby Food.
Do you have any additional questions about yogurt? Please comment below and I'll be happy to provide additional info!
This post was first published June 2018.
Prep Time 5 minutes
Cook Time 0 minutes
Total Time 5 minutes
Author Amy Palanjian
Cuisine American
Course Baby Food
Calories 100kcal
Servings 1
▢ 1/2 cup plain whole milk yogurt
▢ Plus one or more of these add-ins
Add-ins (choose one)
▢ 1/4 cup applesauce, Apple Puree, mashed banana or Banana Puree, Butternut Squash Puree (cooled), Pumpkin Puree, Roasted sweet potato puree (cooled), Pear Puree, Mango Puree, Strawberry Puree, or any other leftover baby food puree you have
▢ 1/4 cup diced fruit or berries
▢ 1 teaspoon nut or seed butter
▢ 1/2-1 teaspoon maple syrup or honey, all-fruit jam or preserves, or Chia Jam (avoid honey for babies under age 1)
Add the yogurt to a bowl.

Add desired add-ins and stir well.

Serve or store for later.
Store in an airtight container for up to 3 days in the fridge. Stir before serving if the mixture has separated at all.
Adjust sweetness as needed with maple syrup, honey (for babies over age 1) or a fruit puree.
Use regular whole milk plain yogurt or Greek style.
Try any flavors with a plain nondairy yogurt as needed.
Our favorite combos are yogurt and applesauce, yogurt and roasted sweet potato, and yogurt and mango puree.
Serve in a bowl or in a reusable pouch (skip chunks of fruit if using a reusable pouch so the food doesn't get stuck).
Calories: 100kcal, Carbohydrates: 13g, Protein: 4g, Fat: 4g, Saturated Fat: 3g, Polyunsaturated Fat: 1g, Monounsaturated Fat: 1g, Cholesterol: 16mg, Sodium: 58mg, Potassium: 235mg, Fiber: 1g, Sugar: 11g, Vitamin A: 139IU, Vitamin C: 1mg, Calcium: 151mg, Iron: 1mg
Tried this recipe?Rate in the comments and tag @yummytoddlerfood on IG!
When can babies eat yogurt, and which baby yogurt is best?
Most babies can start eating yogurt as soon as they start eating solids – around 4 to 6 months.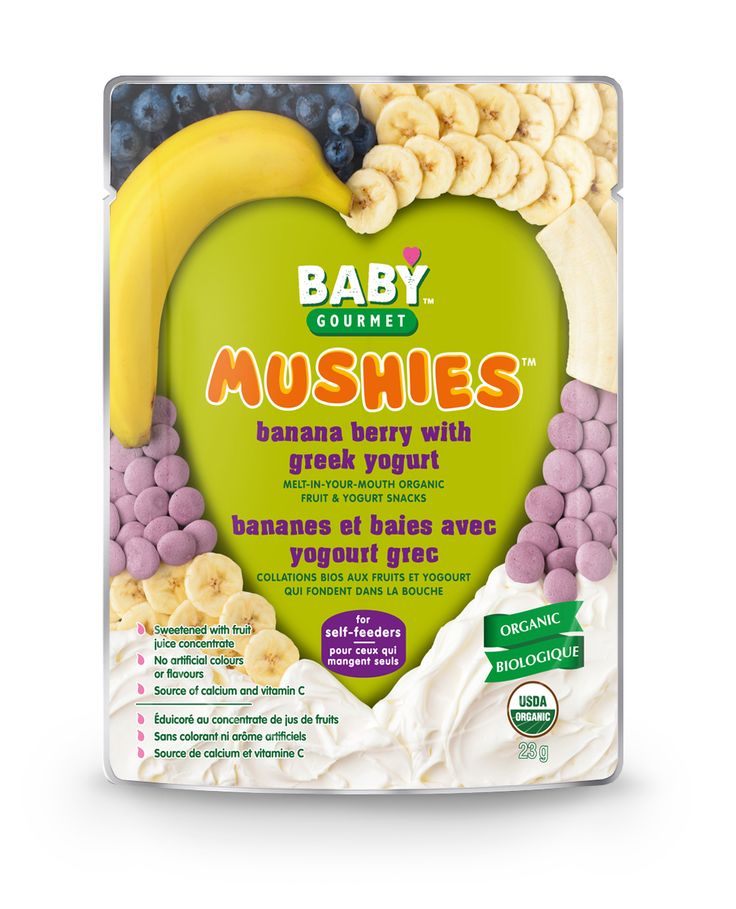 Yogurt is an excellent choice for one of your baby's first foods because it contains calcium, protein, and vitamins. The best option is plain, unsweetened, pasteurized yogurt (regular or Greek) made from whole milk and containing "live cultures."
What kind of yogurt is best for babies?
Nearly all flavored and fruit-on-top yogurts, even products marketed for babies, contain added sugar, which can contribute to tooth decay and obesity. The USDA guidelines recommend that children under 2 years old get no added sugar from their diet. Choosing plain yogurt is the easiest way to avoid added sugar.
To see whether a product has added sugar, check the nutrition label. Look at the line under "Total Sugars" to see how much of the sugar in a product is added sugar. (All yogurt contains some natural sugar in the form of lactose.)
Yogurt made from whole milk is best for babies and toddlers because they need the calories and fat in full-fat dairy products. Don't offer your child reduced-fat or fat-free yogurt before age 2 unless your healthcare provider advises it.
Greek yogurt is strained for a rich, creamy texture, and has twice as much protein as regular yogurt, making it another good choice for babies. Plus, it's often easier to find Greek yogurt in sugar-free varieties.
Is yogurt healthy for babies?
In addition to being a good source of calcium and protein, some types of yogurt contain live cultures, also known as probiotics. These are living microorganisms (bacteria) used to convert milk to yogurt, or added to yogurt afterward. They promote the growth of healthy bacteria in the gut, which researchers believe may help with digestion.
How can you tell whether yogurt has this good bacteria? The product label should state that the yogurt contains live or active cultures, which means the organisms haven't been destroyed by heat during processing. However, a label that says "made with active cultures" does not mean that the yogurt still contains living cultures, only that the yogurt was made with them (as all yogurt is).
It can be hard to tell if a yogurt contains a significant amount of beneficial bacteria. One way is to look for the Live & Active Cultures seal by the International Dairy Foods Association. This seal identifies products that contain at least 100 million live and active cultures per gram. But participation in the program is voluntary, so a product without the seal isn't necessarily short on cultures.
You may wonder why it's okay for babies to eat yogurt, when drinking cow's milk isn't recommended until a baby is at least 12 months old.
Advertisement | page continues below
Actually, a little bit of cow's milk, like the amount in the occasional serving of yogurt, won't hurt your baby. It's just not a good replacement for the breast milk or formula that still makes up most of their diet for the first year.
That's because babies can't digest cow's milk as easily or completely as breast milk or formula. And cow's milk doesn't have the ideal proportion of fats and nutrients that your baby gets from breast milk or formula.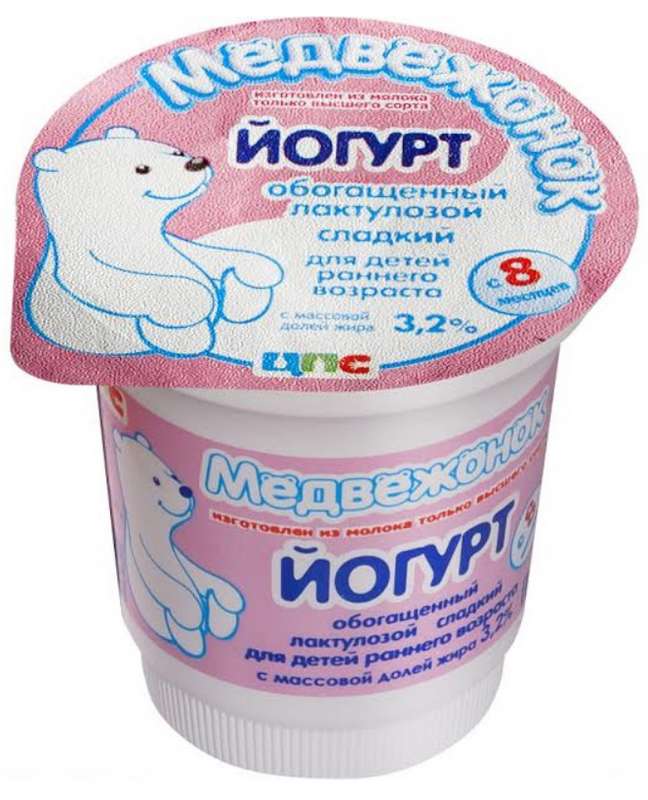 For more information, see our article on when and how to introduce cow's milk to your child.
Yogurt allergies in babies
If your baby has been diagnosed with a milk allergy or shows signs of a food allergy (such as eczema), don't give them yogurt until you've checked with your healthcare provider.
Otherwise, as with any new food, wait at least three days after introducing yogurt before giving your baby another new food. That way, if your baby has an allergic reaction, it will be easier to tell what caused it.
Common symptoms of an allergic reaction include itchy red spots or patches, swelling around the lips or eyes, or vomiting within two hours of eating the recently introduced food. If you notice any of these symptoms, don't give your baby any more of the food until you've checked in with your provider.
Lactose intolerance – which is different from a milk allergy – is very rare in babies. Even if your child becomes lactose intolerant, it may be fine for them to eat yogurt.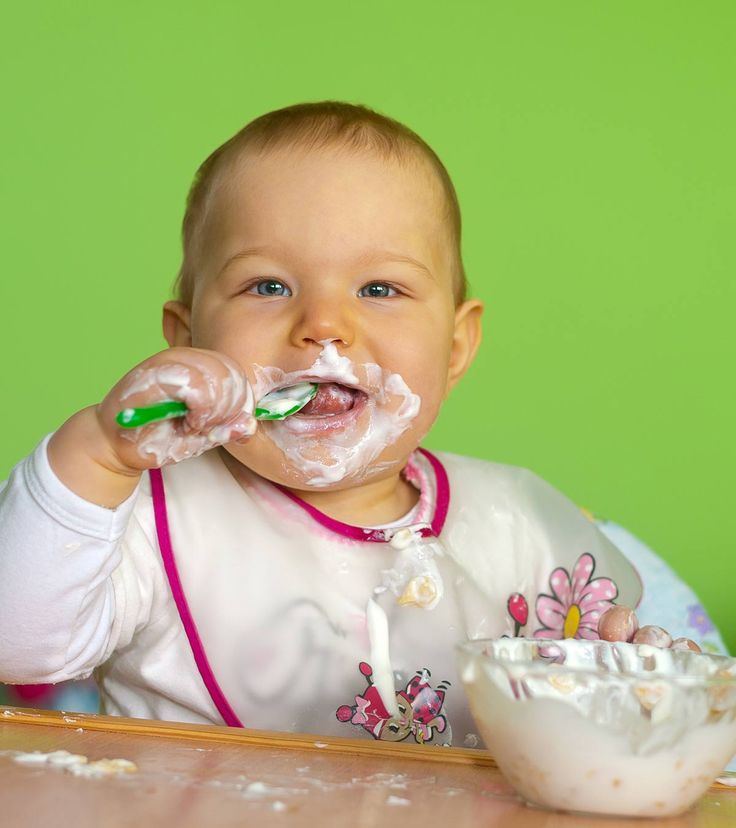 The production process breaks down much of the lactose, making yogurt more easily tolerated than other dairy products.
Yogurt recipes for babies
Your baby may not be a fan of plain yogurt, so try adding flavor (and nutrients) by mixing in fruit or vegetables. For babies who are new to solids, start with pureed fruit and cooked, pureed vegetables. For older babies, you can add soft fruit and cooked vegetables chopped into small pieces. Mashed avocado, applesauce, oatmeal, and wheat germ are also good additions.
Never give honey to a baby younger than 12 months because it may contain bacteria that can cause botulism in children that age.
Try these baby food recipes with yogurt:
Yogurt and berry swirl
Baby guacamole
Tropical fruit salad 
Is it possible to have yogurt with HB? Homemade yogurt for nursing mothers
Is it possible to have yogurt with breastfeeding? Homemade yogurt for a nursing mother | good food
Probiotic yogurt for breastfeeding
Contents
How the quality of breast milk affects the baby.
Where can I get probiotics?
Is it possible to take probiotics with HB? 6 reasons to eat homemade yogurt and kefir.
What yogurts and kefir can a nursing mother?
How to choose a starter for yogurt.
It is possible and even necessary - this way you will provide the baby's body with beneficial bacteria that will help him grow up healthy and active.
How the quality of breast milk affects the baby
The birth of a baby is a touching and exciting moment in a mother's life. 9 months have passed - and now you have a little man in your arms, who now really needs your protection. To ensure it, take care of your health, because breastfeeding is one of the most stressful for the female body:
weakened immunity
metabolism is disturbed
lack of important nutrients
even such a joyful event becomes an emotional burden that affects the nervous system
after childbirth, the level of acidity in the genitals changes
the covering tissues of the genital organs during this period are most vulnerable to infections
Gynecologists-obstetricians recommend taking probiotics after childbirth: they help the mother's body prevent the development of diseases, calm the nerves and normalize metabolism.
All this is important so that lactation improves and the child receives healthy milk, and does not take over stress and harmful bacteria from the mother.
Another useful property of probiotics is that they enter breast milk through the mother's cells of the immune system, and thus end up in the baby's body to form a microflora that will protect him from viruses from the first days of life.
Where can I get probiotics?
You can search in a pharmacy, but such drugs have 2 tangible drawbacks: often a high price and bacteria are in suspended animation - they literally "sleep" and it is not a fact that they will wake up when they enter the body.
In order not to get addicted to pills, it is better to take probiotics from natural products:
kefir from goat and cow milk during breastfeeding will be a good source of beneficial bacteria
home-made sauerkraut - store-bought too much vinegar, salt and spices, so it is not suitable for a mother who is breastfeeding
homemade yogurt for breastfeeding is a great option for those who care about the health of the baby
homemade salted and pickled vegetables
beans (peas, chickpeas, beans and others)
miso soup
As you can see, kefir and yogurt can be present in the diet of breastfeeding mothers.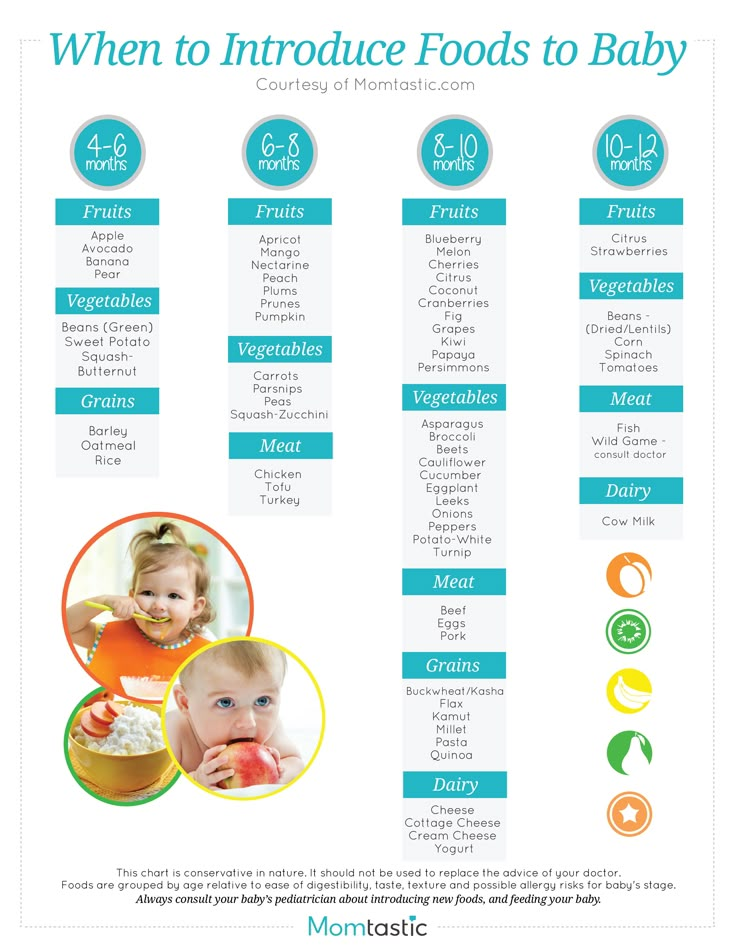 These 2 products contain the necessary bifidus and lactobacilli, which are important for the baby. We'll talk about this further.
Is it possible to take probiotics with HB? 6 reasons to eat homemade yogurt and kefir
Strengthen the baby's immunity - beneficial bacteria are transmitted through milk to the microflora, which protects the child from viruses, harmful bacteria, infections.
Prevent diaper rash and infections caused by wearing diapers. Probiotics are not a cure in this case, but Lactobacillus acidophilus and Bifidobacterium inhibit the growth of yeast microorganisms, so they work well as a preventive measure - yogurt while breastfeeding will help to cope with the infection faster.
Reduce the symptoms of heartburn, also known as reflux. In 2011, the European Journal of Clinical Research published a study showing that breastfeeding mothers who added foods with the probiotic Lactobacillus reuteri to their diet saw a reduction in reflux symptoms in their babies.
Helps fight colic in babies. The Air Force released data from one study: one in five babies suffer from colic. Dr. Valerie Senom from Melbourne and his team proved that probiotics are effective in combating intestinal inflammation caused by colic.
Solves the problem of chronic constipation in babies up to 1 year old. This was confirmed by Italian scientists. Our partners also confirm the effectiveness of probiotics, so they helped us create the starter "Bifidocomplex".
Become an excellent prevention of allergies in newborns. Experts say that when a mother adds probiotics, such as yogurt and kefir, to the diet, this reduces the risk of eczema in a baby during the first two years of his life.
Agree, the effectiveness of probiotics is impressive, so let's move on to the next important issue.
What yogurts and kefir can a nursing mother eat?
The main criterion is maximum naturalness and the absence of unnecessary additives.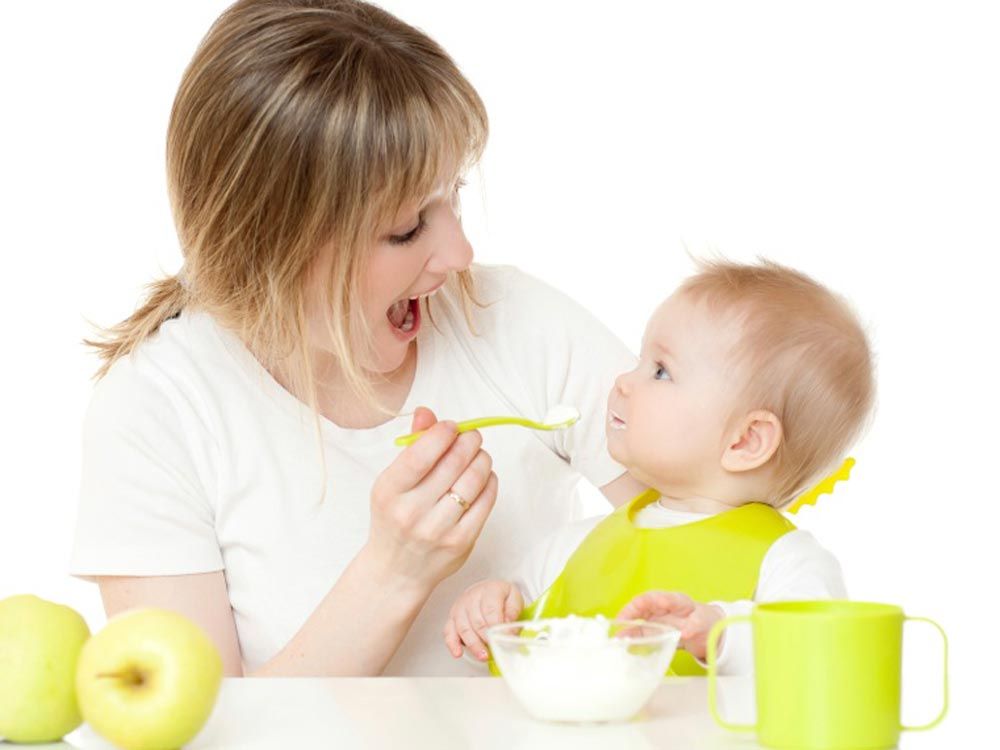 Therefore, homemade sourdough yoghurts Good Food will come in handy:
Can be prepared with any milk: soy, classic 2.5% or skim.
All additives are at your discretion. You can supplement yogurt with berries, fruits, nuts and honey. It will be tasty and healthy, like a full-fledged dessert.
This yogurt contains beneficial bacteria that are important for your body and baby's microflora.
Breastfeeding yoghurts: choose your starter
According to experts, the most suitable yogurts for breastfeeding are:
№1 Symbiotic - helps to strengthen and restore the balance of microflora in mother and baby. The sourdough contains 10 types of beneficial bacteria, so this homemade yogurt will help get rid of the unpleasant consequences of dysbacteriosis, prevent allergies, and relieve problems with stools.
#2. Immunalis - restores the protective properties of the body so that it can continue to fight viruses and infections.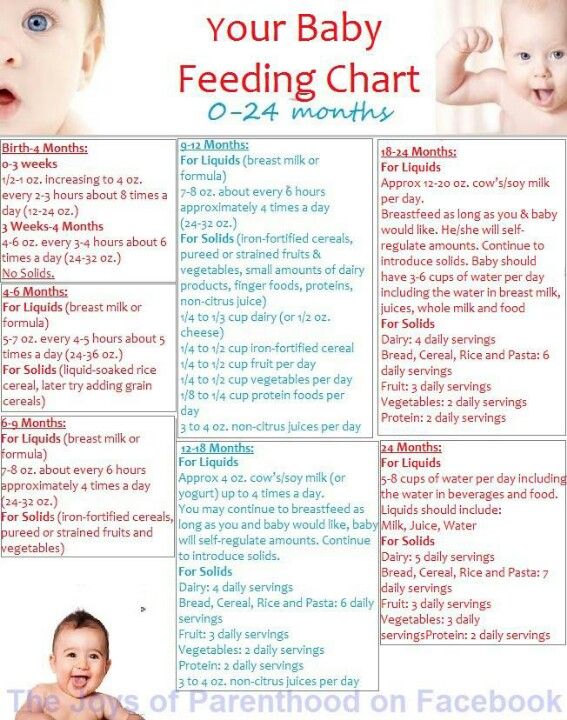 The composition contains propionic acid bacteria - they contribute to the production of their own interferon, so when a mother eats such homemade yogurt during breastfeeding, she strengthens her natural defenses and helps the baby's immunity to be strong and protect his health.
#3. Bifidocomplex - specially designed for the first complementary foods for babies. It has a pleasant non-sour taste, so kids love homemade yoghurts based on this sourdough. "Bifidocomplex" has a unique composition that strengthens the intestinal microflora, so the baby's immunity is ready to resist harmful microorganisms and bacteria.
#4. Kefir is the very useful probiotic that you can take while breastfeeding. The drink contains amino acids, vitamins of group B, C, E, R. Homemade kefir on GoodFood sourdough promotes the absorption of calcium, iron and other important trace elements.
#5. Cottage cheese is a light and airy snack that contains a lot of calcium, magnesium and phosphorus, which are so necessary for a nursing mother to maintain healthy skin, hair and nails.
All these and other starter cultures can be bought at the nearest pharmacy or ordered online with delivery to Nova Poshta or Ukrposhta.
We wish you and your baby health!
Good Food 04/17/2020
See also
The ideal option is to introduce cottage cheese into complementary foods after 9months.
Help your baby's microflora - add homemade yogurt to the diet
The study was conducted on the basis of the Kyiv City Children's Clinical Hospital No. 1
0
Your cart is empty
Can yogurt be breastfed?
Main page
the beauty
Health
Contents
Can you eat yogurt while breastfeeding?
When is yogurt banned?
During the period of breastfeeding, a woman must deny herself many things: her habitual way of life changes, freedom is limited, there are many of the most strict food prohibitions.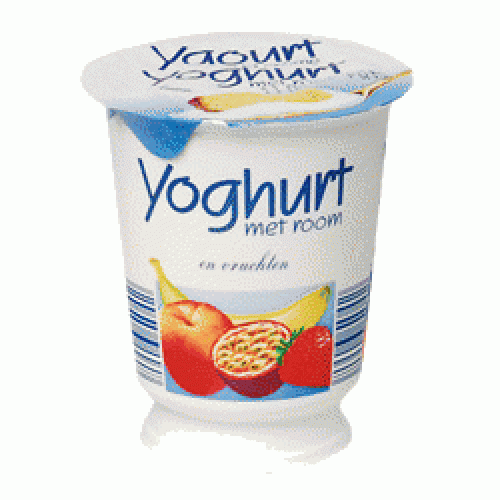 But experts say that many restrictions are necessary only in the first months of a baby's life, when his body is still imperfect and largely poorly developed.
Starting from the ninth to tenth week, the mother can introduce different foods into her diet. This must be done carefully, without abusing any individual ingredient. Many women are interested in the question: is it possible to consume fermented milk products, namely yogurt, during the period of strict restrictions.
Is yogurt allowed while breastfeeding?
Natural yoghurt is one of the healthiest foods for all people without exception. It contains vitamins, minerals, calcium, which contribute to the development of bone, nervous, cardiovascular systems. All this is important for a growing child's body, so a nursing mother should not refuse to eat delicious treats.
All yoghurts are a storehouse of natural protein, without which the body cannot absorb fats and carbohydrates. The product contains probiotics, which are responsible for the normal functioning of the digestive system of both the mother and her baby.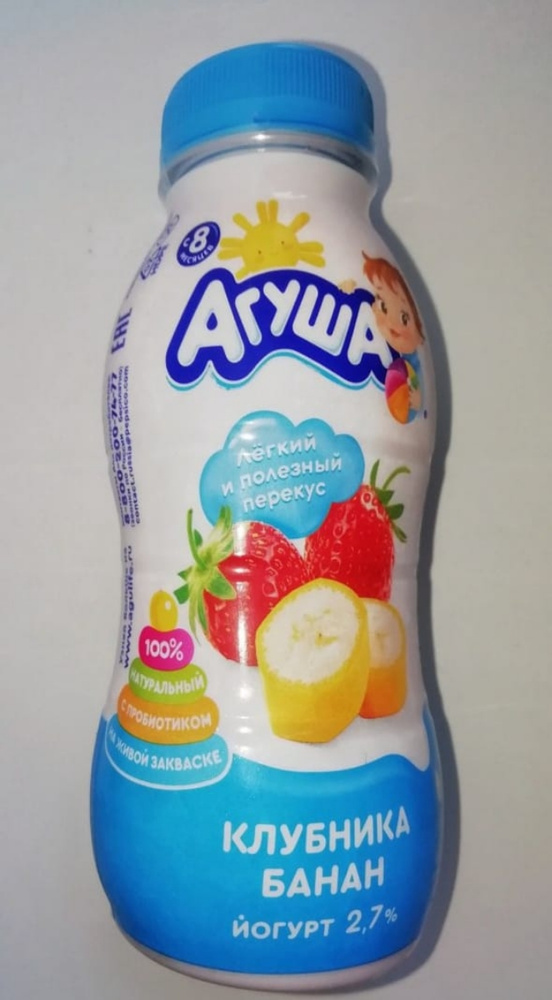 Lactobacilli penetrate the child's digestive tract along with breast milk, improving the functioning of the intestines of the little one.
When is yogurt banned?
There are several cases where yogurt is forbidden for breastfeeding mothers.
If the child is allergic to lactose. This is a common reaction that occurs in response to the ingestion of lactose, a cow's milk protein, into the child's body. In this case, a strict restriction is established not only on the use of many foods by the mother, but also the question of the safety of breastfeeding is raised.
Not all yoghurts are healthy and safe. All the advantages of the product are relevant only when it comes to a natural product without the addition of preservatives, dyes, chemical flavor enhancers. You can make such a treat yourself if you purchase a special powder containing sourdough at a pharmacy or children's store. If you buy store-bought yogurt, it is easy to run into a low-quality product, generously flavored with starch, dyes, and flavorings.