Making baby food books
Top 10 Baby Food Cookbooks
1
Starting Solids
This book is a must-have for parents weaning baby and starting on solids for the first time. It's loaded with simple, practical recipes and advice. It also does the meal-planning for you! You'll learn how to put together ingredients, how to explore new tastes and textures and how to deal with feeding problems. From $20, Amazon
2
The Baby-Led Weaning Cookbook
With more than 130 recipes, this guide can help you feed baby from your own plate, so don't have to serve separate meals for everyone in the family. $16, Kobo
3
First Meals & More: Your Questions Answered
This book definitely has the baby food newbie in mind. (We're talking about you, not baby.) It's got 50 fuss-free quick and easy recipes, plus tons of tips and helpful hints on what kids should eat and why they should eat it. Moms love it for the advice. Babies love it for the menu! From $25, Valore Books
4
Cooking for Baby
Here's a cookbook that will carry you through each stage of solids.
 Cooking for Baby offers something wholesome, natural and fresh for every eater at each age. From grains and purées to finger foods, you'll have it all. $20, Williams-Sonoma
5
The Petit Appetit Cookbook
Psyched about using healthy and all-organic ingredients in baby's meals? Try this book, written by a mom for other parents who want to shy away from processed, preservative-filled foods. $17, Barnes & Noble
6
Sage Spoonfuls
We're loving Sage Spoonful's mix of cooking-from-scratch and using store-bought ingredients. Perfectly realistic for busy parents! This book gives details on everything from food allergies and nutrition to foods to avoid. Plus, there are hundreds of recipes that baby will love to eat  — and that you won't get stressed making. $25, Sage Spoonfuls
7
Parents Need to Eat, Too
Author Debbie Koenig's book is a hilarious reminder that mom and dad need to eat. It's filled with nutritious, delicious and satisfying meals for adults (that you can make with one hand!) with instructions on how to prep baby's food from the same ingredients.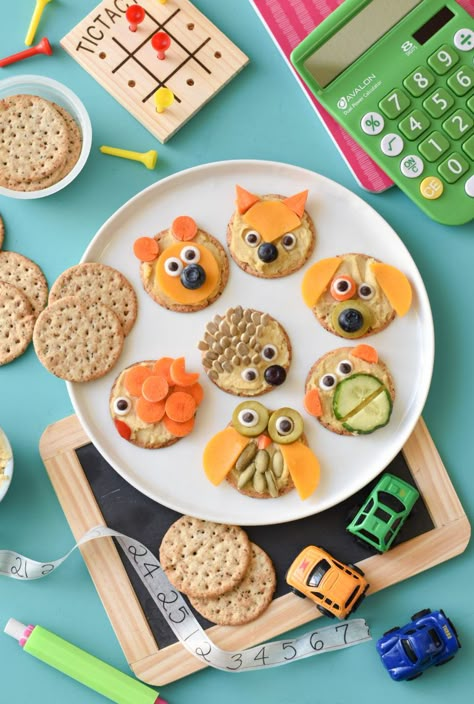 The best part? Every recipe was tested and approved by more than 100 new parents! $12, Barnes & Noble
8
Super Baby Food
Take baby from his first bites of solid food all the way through age three with this super healthy vegetarian cookbook. It's got advice to help you get the most out of the best wholesome foods for baby (whole grains, legumes,  nuts, seeds, veggies, fruits and yogurt!). $5, Biblio
9
Top 100 Baby Purées
Nervous about making the transition to solids? This book will give you the confidence you need. Divided into sections that give you comprehensive advice on what baby should be eating at every age, Top 100 Baby Purees has informative facts on how to prep and store baby meals. $12, Target
10
The Healthy Baby Meal Planner
Start your menu planning here! Make your own baby food affordably and easily, and get healthy eating advice from infancy to age three. $4, Amazon.com
Please note: The Bump and the materials and information it contains are not intended to, and do not constitute, medical or other health advice or diagnosis and should not be used as such.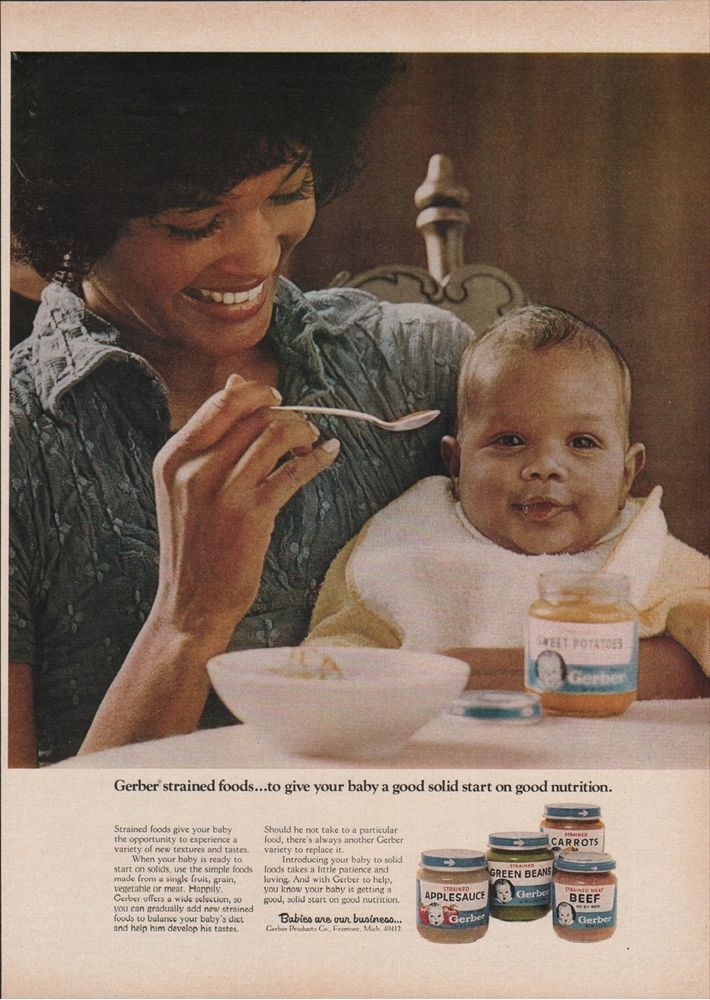 You should always consult with a qualified physician or health professional about your specific circumstances.
Plus, more from The Bump:
Baby-Food Making 101 (It's Easy, We Swear!)
New Parent Feeding Guide
Which Solids Are Safe for Baby?
save article
Next on Your Reading List
7 Best Baby Food Books – Healthy & Delicious Cookbooks (2022 Reviews)
Table of Contents
Updated on by Lyric Fergusson
Introducing solids is an exciting milestone for your little one, especially as they experience the delightful tastes and textures of their first foods. While some parents prefer to start with simple purees, others choose the baby-led weaning approach. No matter the technique, there are plenty of books that provide insight, guidance, and healthy recipes to get you started.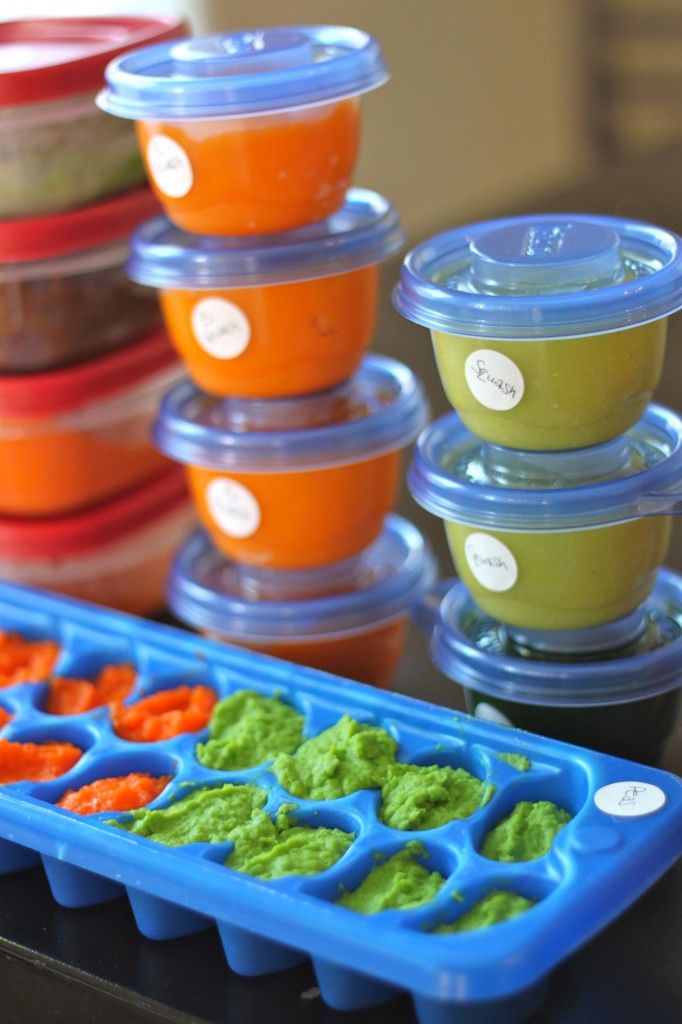 So, snap on that bib and grab a spoon! Here are the seven best baby food books.
Best Baby Food Cookbooks
1. Simple & Safe Baby-Led Weaning by Malina Malkani

(Best for first-time parents — $)

Why it's great: This book introduces readers to the concept of baby-led weaning, which encourages parents to let their little one lead the way through starting solids. This book offers a basic overview on how to get started, as well as a discussion on safe practices and healthy food options. Readers will also find a chapter on how to identify and prevent allergies and food sensitives early on.

Keep in mind: This book doesn't have a lot of recipes, but rather guidance and insight on how to begin baby-led weaning.

Good for: Parents just starting solids with their little one as this is a great beginner's manual.

View on Amazon.com ➜

2. Make-Ahead Baby Food Cookbook: Meal Plans & Recipes for Every Stage by Stephanie Van't Zelfden

(Most practical — $$)

Why it's great: This cookbook is practical and useful and takes the guesswork out of baby's first mealtimes. Packed with useful advice on how to introduce solids, detect food sensitivities, and discourage picky eaters, this book also includes recipes, meal plans, and grocery lists. Designed to simplify parents' lives, this book also provides guidance on batch cooking and freezing and reheating food for your baby.

Keep in mind: This book follows a staged approach to introducing solids, starting with purees.

Good for: Parents who like to plan as this book provides meal plans and recipes for cooking in advance.

View on Amazon. com ➜

3. What Mummy Makes: Cook Just Once for You and Your Baby by Rebecca Wilson

(Highest-rated recipes — $$$)

Why it's great: One of the highest-rated baby cookbooks on Amazon, this book offers over 130 recipes for the whole family. Based on the logic that parents shouldn't have to cook more than one meal for their family, this book is packed with quick, easy recipes that can be adapted for children as young as six months old. Parents praise this cookbook for featuring recipes that are easy to follow and delicious to eat.

Keep in mind: This book follows the baby-led weaning approach to starting solids.

Good for: Parents looking for some kitchen inspiration, not just for baby's meals but theirs too!

View on Amazon.com ➜

4. The Big Book of Organic Baby Food by Stephanie Middleberg

(Most comprehensive — $$)

Why it's great: Featuring over 200 kid-friendly recipes, this book focuses on organic and whole-food ingredients. Divided into chapters based on children's ages and stages, this book covers all the developmental phases from infancy to toddlerhood and provides FAQs to guide your meal plans accordingly. Recipes include purees, smoothies, finger foods, and beyond, with over 70 recipes for the whole family to enjoy together.

Keep in mind: Some customers report that the puree recipes can feel a little repetitive.

Good for: Parents who want to explore different approaches and recipes when introducing solids as this book covers it all.

View on Amazon.com ➜

5.

The Pediatrician's Guide to Feeding Babies and Toddlers by Anthony Porto M.D. and Dina DiMaggio M.D.

(Most informational — $$$)

Why it's great: Written for first-time parents, this book is an all-inclusive manual that offers clarity, guidance, and peace of mind on feeding your infant solids for the first time. Written by two pediatricians, this book offers practical advice on nutrition, medical conditions, and parental concerns. Accessible and informative, this book also includes personal anecdotes and healthy recipes.

Keep in mind: This book doesn't include as many recipes as other baby food books available.

Good for: Parents who have lots of questions about starting solids as this book provides up-to-date answers from a team of pediatricians.

View on Amazon.com ➜

On An Important Side Note… Asher and I (pictured) feel it's necessary to highlight the value of life insurance for parents with young kids. After extensive research, we discovered that parents can get insured for as little as $10 per month. We use Ladder Life who offers coverage up to $3M per parent (without a medical exam, just a few health questions) and you can apply 100% online.

Get a quote in less than 30 seconds at LadderLife.com ➜

6. Super Easy Baby Food Cookbook by Anjali Shah

(Easiest recipes — $)

Why it's great: This book offers over 150 recipes that are simple and nutritious and can be made in thirty minutes or less. Recipes include make-ahead purees, five-ingredient toddler recipes, and sample menus designed to fulfill the nutritional requirements for children ages four to eighteen months. Parents praise this cookbook for being well-organized and easy to follow.

Keep in mind: This book doesn't feature as many pictures of the recipes included.

Good for: Parents who don't have a lot of time to prepare complicated meals for their little eaters.

View on Amazon.com ➜

7. The Complete Baby and Toddler Cookbook by America's Test Kitchen Kids

(Best for the whole family — $$$)

Why it's great: A baby and toddler cookbook from the popular series, America's Test Kitchen Kids, this book offers countless recipes that have been tested and approved by kids, themselves. Recipes include purees, smoothies, finger foods, and family meals to share together. This book also includes recipes kids can help prepare as well as school lunch ideas for preschool and beyond. Chock full of pictures and easy-to-follow instructions, this book is praised for appealing to even the pickiest of eaters.

Keep in mind: This book offers less guidance on starting solids but does include recipes for babies.

Good for: Parents who need a cookbook to keep the whole family happy as this book features recipes for all ages.

View on Amazon.com ➜
Best Overall
Simple & Safe Baby-Led Weaning by Malina Malkani
The Simple & Safe Baby-Led Weaning by Malina Malkani is our overall top recommendation. It's the highest quality product we have found with the most affordable price making it the best value on our list..
View on Amazon.com ➜
FAQs about Baby Food Books
1. What age should I introduce solids?

For the first few months of life, babies get all the nutrients they need from breastmilk or formula. Most doctors recommend waiting to introduce solids until your little one is between four and six months old. You'll know your baby is ready if they are able to hold their head up on their own, sit up with little or no support, and bring objects to their mouth on their own. If you're not sure whether your little one is developmentally ready for solids, check in with your pediatrician.

2. What's the best way to start my baby on solids?

The American Academy of Pediatrics says there's no specific type of food that's best to start with. You'll want to use some baby-friendly utensils, and you'll also want to count on things getting a little messy. Start with a very small amount of one ingredient, so as not to trigger your little one's reflex response. Don't worry if your baby spits it back out, it may take a few tries before they understand how to swallow what you're offering. If your little one is extra hesitant, try mixing food with breast milk or formula for an easier transition.

3. What are the best foods to start with?

It's best to start your little one with a single ingredient food, so as not to overwhelm their tastebuds. Fruit and vegetables are a great place to begin, followed by yogurt, pasta, beans, and tofu. Don't forget to introduce peanut butter and eggs early on, too. The American Academy of Pediatrics recommends starting allergenic foods before a child's first birthday as this reduces the likelihood that they develop an allergy to that particular food.

4. What's baby-led weaning?

Baby-led weaning is an approach that relies on following your infant's lead on eating solids. Instead of feeding purees with a spoon, parents are encouraged to give small strips and slices of food. This allows babies to explore tastes and textures as they learn how to feed themselves. Proponents of the practice say that baby-led weaning promotes the development of motor skills and establishes a healthy relationship with food early in life.

5. What's the best way to prevent choking?

The potential for choking is definitely the scariest part of introducing solids. To avoid any unnecessary risk, be sure to supervise your little one very closely during mealtimes. Cut food in appropriately sized pieces, and always make sure your baby is sitting down while they eat. In the beginning, stick to foods that are a little softer so your little one can easily mash them down to swallow.
Conclusion
Introducing solids doesn't have to be scary or overwhelming. In fact, with the proper tools and guidance, it can be a fun (if messy) adventure for both you and baby. There are a variety of books on the market that feature delicious recipes that are easy-to-follow and quick to make. Some baby food books even include recipes for older kids and adults to make mealtime simpler and more inclusive. Most baby food books offer practical advice and helpful tips on introducing solids, and parents are sure to find a variety of titles that preach the baby-led weaning approach. While there's no right food or process to start your baby on solids, you'll definitely want to keep an eye out for potential allergies and choking hazards.
Thanks to the wide selection of baby food books available, raising a little foodie has never been easier, and as their appetite grows, your recipe repertoire will too!
Toy books. Manufacturing by packaging technology
Alexander Amangeldiev • About business • 2022.01.26
It is easier for packaging printers to produce toy books than for traditional book printers.
In 2021, there was an unprecedented increase in book orders worldwide. Everywhere except in underdeveloped countries. The most curious thing is that the huge growth is noted in developed markets, where many books were published before. The Book Manufacturing Institute is one of the most respected sources of information about the US book market. This organization is essentially the American Book Manufacturers Association. The Association's reports for 2020 and for the first half of 2021 contain interesting figures. In particular, in the United States last year, paper books were produced and sold by almost 9% more than in pre-pandemic 2019.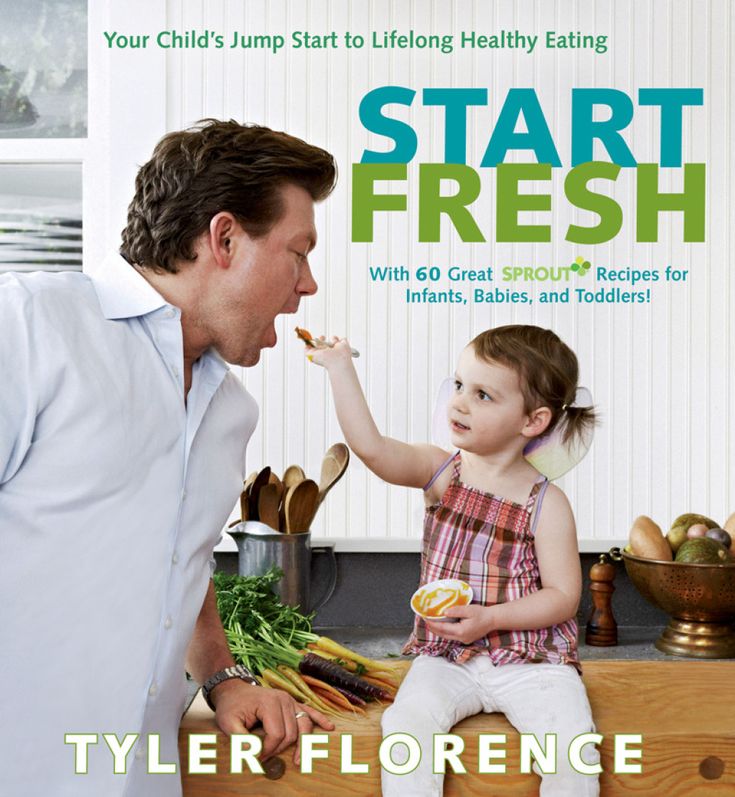 And this is in the largest book market in the world! Note for reference that the US accounts for 25% of the global book market with a volume of more than $ 27 billion. Thus, in 2020, growth was more than $ 2.5 billion!
According to the analytical agency NPD Book Scan, book sales in the United States in the first quarter of 2021 increased by 23% compared to the successful 2020! The situation is the same in the second quarter. So the paper book is in trend.
In Europe the situation is similar. At the beginning of 2021, Germany, one of the leading countries in terms of printing production, recorded an increase in book production by about 7%, which is quite a lot, given the already large volume of book publications produced. At the same time, books for young people (more than 10% growth) turned out to be one of the most growing segments of the European book market. During the pandemic, European youth seem to have become addicted to reading paper books! This fact cannot but rejoice.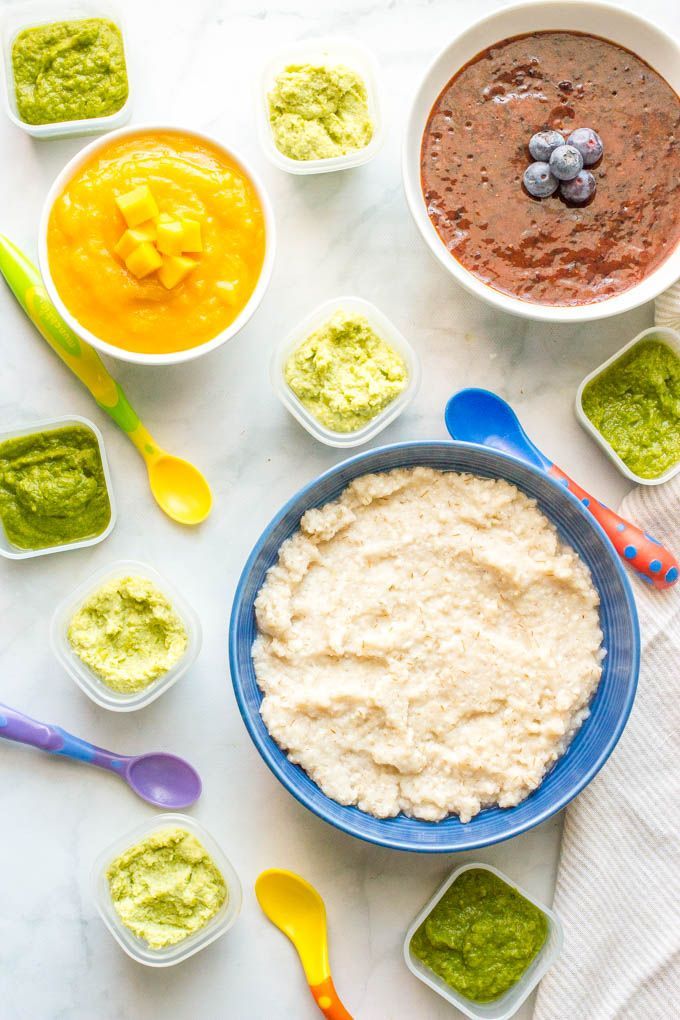 Reasons for the increase in demand for toy books
Books for children turned out to be the main driver in terms of monetary growth. The pandemic and the forced stay at home have set the task for many families: "What to do with the child?". Television and the Internet - not everyone is ready to consider a useful pastime for their children. On the other hand, many children begin to "communicate" with gadgets almost from the age of three, unable to read or write. Of course, a printed book is in many ways inferior to the dynamics and interactiveness of computer games. Nevertheless, not all parents are ready to put up with such a situation, and they began to look for books that combine a playful and interactive beginning.
It turned out that such books exist, and the demand for them has grown quite seriously. It cannot be said that there were no such books on the market before. They have been published in one form or another for many years. However, in the pre-pandemic period, the demand for them was quite stable and not too large.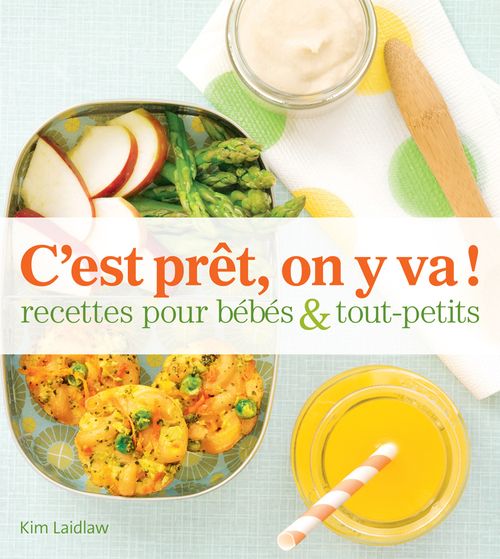 The reason is simple: toy books are quite expensive to manufacture, and therefore they turn out to be an expensive pleasure to sell. The pandemic and forced restrictions have led to the fact that people began to purchase even such expensive products.
Another driver in the popularity of toy books has been the topic of ecology and the fight against the abundance of plastic. A huge amount of children's toys are made from all kinds of polymers, children can break them pretty quickly and, as a result, these toys are thrown away. Ecologists in many countries around the world are calling for the abandonment of plastic toys in favor of paper or cardboard ones. In the UK, for example, the public has demanded fast food chains (McDonald's, Burger King, etc.) to remove plastic toys from children's meals. These demands were heard, and the initiative spread far beyond the UK. Instead of plastic toys, children's kits now include either a cardboard hero, or a book about him, or a puzzle. Environmentalists then calculated that hundreds of thousands of tons of plastic could be saved as a result of such an initiative, which most countries where fast food chains are gradually planning to join.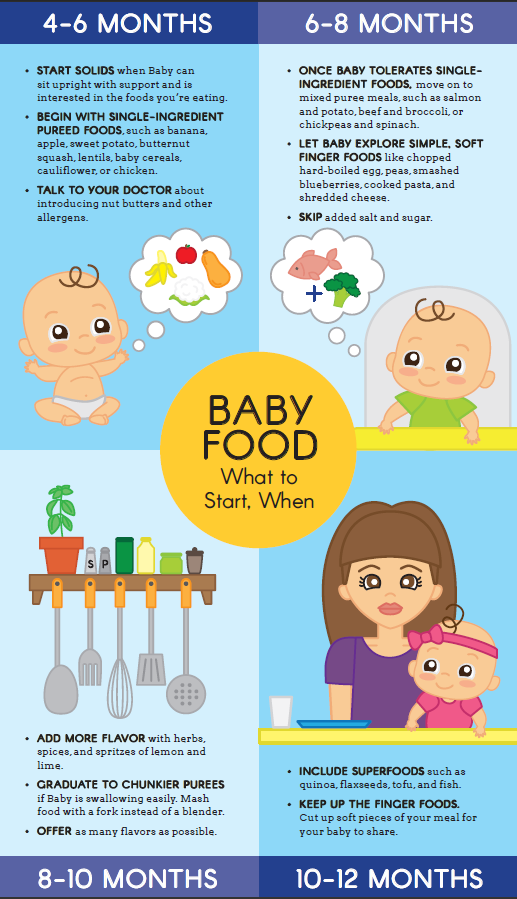 For example, thanks to replacing plastic toys with paper ones in England, 320 tons of plastic were saved in the first year, which would soon turn out to be garbage. However, the initiative goes much further and calls for replacing plastic toys with paper ones everywhere, not only in fast food chains. In general, this contributed to the growth in the production of toy books for preschoolers and primary school children.
Toy book: what is it?
A book-toy is a kind of printing product that goes beyond the normal understanding of a book. Such books can be complex in shape, open in a special way, have holes and windows, they can be used to make various shapes and much more. They are usually made of thick laminated cardboard in order to have a certain strength, otherwise a small child will quickly ruin it.
Historically, in our country, books for babies, as a rule, are a folding book made of cardboard. In our country, they have always been published, however, in the last couple of decades it has become profitable to produce such books in Asian countries, primarily in China.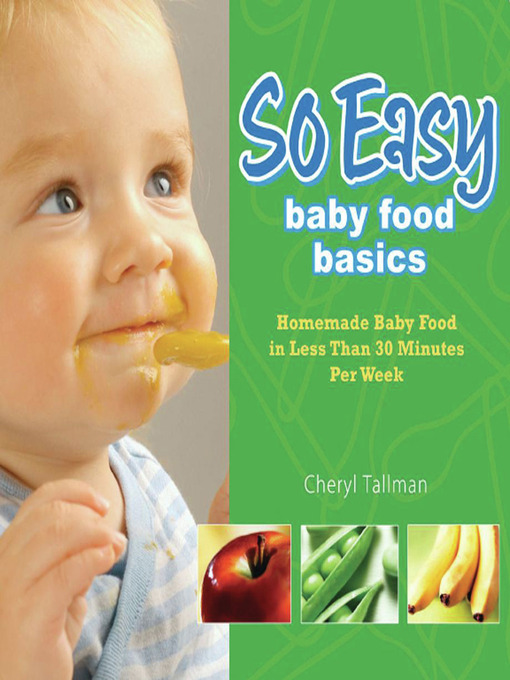 However, the current trend requires the development of the concept of a simple folding book and the addition of game elements to it. It takes some pretty serious creative work to come up with and prepare such a book for production. The production itself is also becoming quite a challenge. Ordinary book printing will not cope with this work. All technologies for making books-toys are significantly different from the manufacture of ordinary books. Rather, toy books are easier to make for packaging printing, no matter how paradoxical it sounds.
There are quite a few publishing houses in Russia that are ready to create interesting and unusual concepts for toy books and are actively doing it. Last year was especially productive, when many creative people found themselves in forced downtime, and they had a lot of time to enter the market with new developments and new ideas. However, it turned out that few printing houses can organize the production of toy books. As a rule, they are either busy producing books from their own publishing house, or are already working with one of the well-known publishers.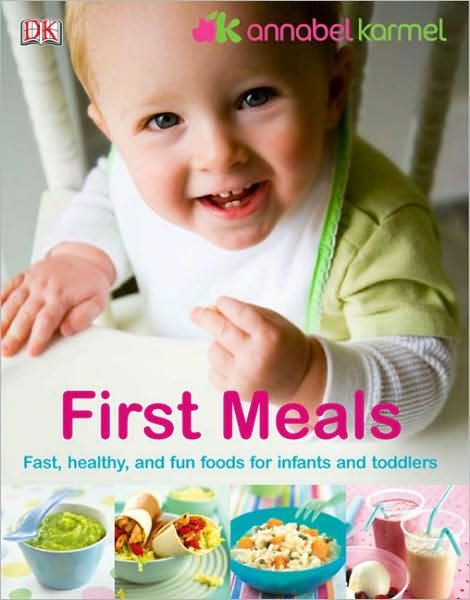 There was nowhere to launch new projects. All this coincided with the boom in conventional books of standard design, which are now heavily occupied by almost all book printers, and there is no feeling that this will end in the near future, although leading industry experts speak of pent-up demand, which should be completed by the end of this year. 2021 - early 2022
It is known that complex, unusual toy books are profitable to order in China, which many do. However, the supply chain disruption that has been going on throughout 2021 has made book production in China much more difficult and expensive. Moreover, in China, the salary of staff is actively growing. And in the production of children's books, the share of manual labor is high. All these reasons together have led to the fact that books for toddlers have risen in price significantly. If we evaluate the growth in sales in money terms, then the production of books for children accounted for a significant part. And this happened in most countries of the world, not only in Russia.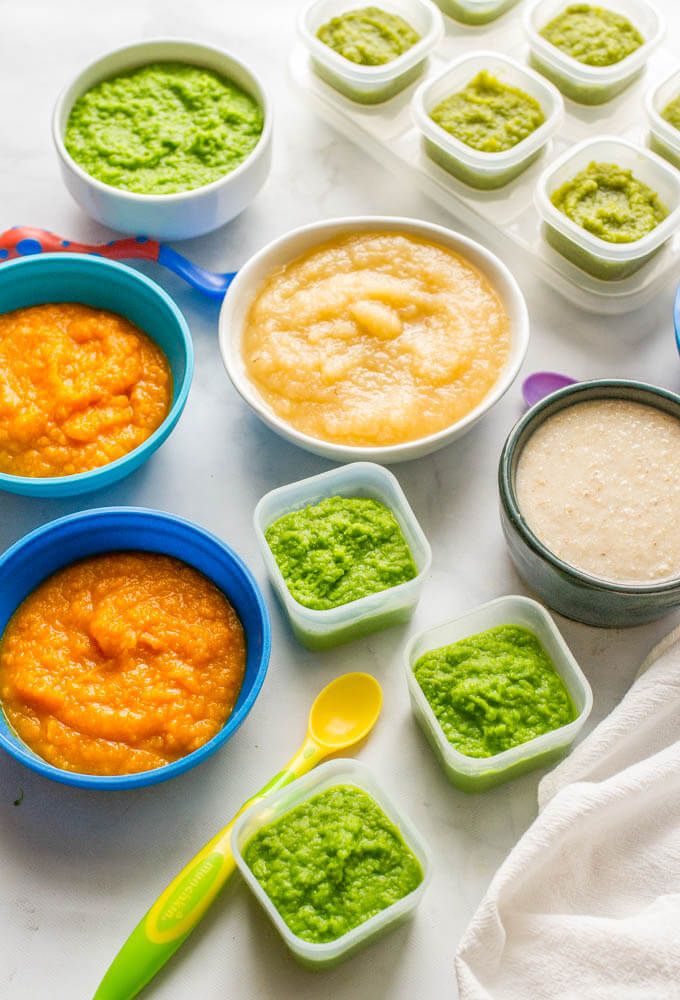 Expert assessment of the toybook market today and in the near future. The market for baby books is forecast to grow steadily, with the largest growth occurring in emerging markets, which include Russia
Game books - a niche is free
Why all this reasoning? In our country, many heads of printing houses are thinking about what else to find a product niche in order to get an additional volume of orders. The niche of toy books exists. It is difficult to say how wide and long-term it is. But the global trend of replacing simple plastic toys with toy books is observed, and, most likely, its influence will reach our country.
The production of cardboard toy books is not an easy process, and not every printing house can carry it out. There are specialized production lines for the production of children's folding books, but equipment of this kind is rare in our country, and it will not help much in the production of toy books. In order to be able to produce such books, the printer must:
Lay thick cardboard with printed sheets. Moreover, industrial laminating machines, most likely, will not work, they are designed for large runs, and such books are produced in relatively small and medium print runs - from 200-300 copies. up to 3-5 thousand copies.
Perform sheet gluing of laminated cardboard to obtain a book block. Often this operation is carried out manually, but it will not be possible to achieve good quality, special types of equipment are needed.
Laminate. Children's books must have a certain strength and even moisture resistance. The easiest way to achieve this is by lamination. The use of UV varnish instead is undesirable as it is a product for young children.
Die-cut on laminated cardboard, as well as on a fully finished book (if it is not very voluminous). A die-cutting press is required with the ability to position the sheet along the image, and not along the edge of the sheet, which, with manual or semi-automatic laminating, turns out to be not very even and unstable throughout the entire run.
Crease and fold thick cardboard. Creasing can be carried out simultaneously with punching, however, if the product does not involve punching along a complex contour, then creasing is done on special creasing equipment and manual folding.
Finally, organize manual assembly. The production of children's books will definitely require such an operation, which is impossible or impractical to automate. You have to work with your hands.
From all of the above, it turns out that the traditional book printing house will most likely not be able to cope with the production of toy books. But a packaging printing house, as a rule, has the necessary set of equipment that may be needed to produce such a book. However, the call to packers to start producing toy books is unlikely to meet with understanding. If the printing house wants to diversify its business, then such production can be organized. In our country, it is not very customary to save money on children, so there will always be a demand for children's books.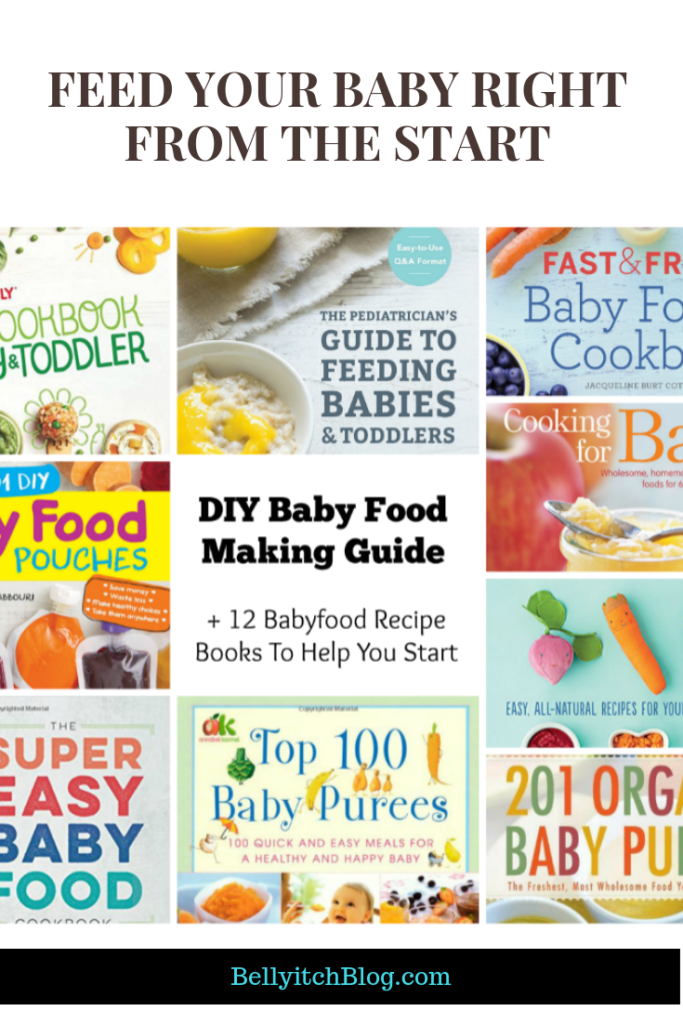 And if the replacement of plastic toys with cardboard toy books takes root in the long term, then the volume of business can develop. Finally, why send money to China? We need them too.
Share
Read related
03.11.2022 / Cardboard and corrugated packaging

Fujifilm has developed the 12K Printbar System. It allows you to apply variable data at a speed of more than 300 m/min.

02.11.2022 / Cardboard and corrugated packaging

Segezha Group revised plans for the construction of new pulp and paper mills

01.11.2022 / Traditional offset

Mobilization and printing. Updated November 19

25.10.2022 / Traditional offset

One engineer as a guarantee of the efficiency of printing houses. The story of the mobilized Sergei Kolmykov1
Book "Baby nutrition from birth to seven years" Ladodo K S, Druzhinina L V
Books

Fiction
non-fiction
Children's literature
Literature in foreign languages
Travels. Hobby. Leisure
art books
Biographies. Memoirs. Publicism
Comics. Manga. Graphic novels
Magazines
Print on demand
Autographed books
Books as a gift
Moscow recommends

The authors • Series • Publishers • Genre

Electronic books

Russian classics
detectives
Economy
Magazines
Benefits
Story
Politics
Biographies and memoirs
Publicism

Audiobooks

Electronic audiobooks
CDs

Collector's editions

Foreign prose and poetry
Russian prose and poetry
Children's literature
Story
Art
encyclopedias
Cooking. Winemaking
Religion, theology
All topics

antique books

Children's literature
Collected works
Art
History of Russia until 1917
Fiction. foreign
Fiction. Russian
All topics
Pre order
Acceptance of books for commission

Present

Books as a gift
Author's works
business gifts
literary gifts
Miniature editions
Gifts for children
gift pens
Postcards
Calendars
All gift topics
Gift certificates
Gift Baskets
Gift Ideas

Stationery

business man accessories
Unusual office
Paper and white supplies
Writing utensils
Small office goods
For artists

Services

bonus program
Gift certificates
Worldwide shipping
Corporate Service
VIP service
Services of the antiquarian and secondhand department
Selection and decoration of gifts
Production of exclusive editions
Formation of a family library
Advanced Search
Ladodo K.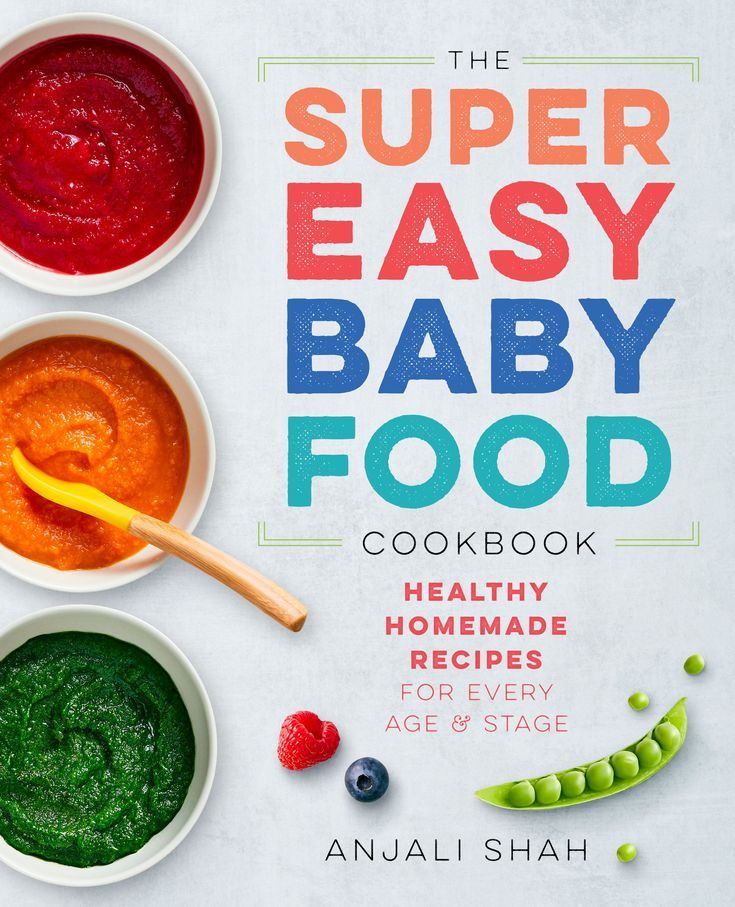 S., Druzhinina L. V.
Publisher:

Maze Press
The year of publishing:

2008
Place of publication:

Moscow
Text language:

Russian
Cover type:

Soft cover
Format:

84х108 1/32
Dimensions in mm (LxWxH):

200x130
The weight:

175 gr.
Pages:

272
Circulation:

5000 copies
Product code:

411265
Vendor code:

48823
ISBN:

978-5-9287-0740-8
On sale from:

05/12/2008
Additional Information
Annotation to the book "Children's nutrition from birth to seven years" Ladodo KS, Druzhinina LV:
This book will help you properly organize the nutrition of a child from birth to seven years.