Melamine baby food
Ten years after China's melamine-laced baby formula tragedy, deep distrust remains — Quartz
In late June 2008, urology doctor Zhang Wei treated four babies within 10 days—one just 10-months old—for kidney stones. It's a condition that rarely occurs in children and can cause unbearable pain when it does. "This made me tremble as a doctor, I felt there might be a common reason behind these cases," Zhang told a Chinese newspaper (link in Chinese) later.
Zhang was among the first people in China to get an inkling of a growing national disaster that would take the lives of six infants and sicken more than 300,000 babies.
On July 16 that year, as Beijing was gearing up to hold the Summer Olympics, Zhang flagged the sudden increase of infant cases to his hospital's dean, who then reported them to the local health bureau in the northwestern province of Gansu, which in turn took the matter to the national health bureau. But no one could figure out what happened. All the milk powder samples passed qualification tests.
It was only two months later, when China declared a national food-safety emergency (link in Chinese), that Zhang found out the culprit was a chemical compound called melamine, used in plastic and fertilizer production, that had made its way into baby formula.
The incident shattered the confidence of people in Chinese-made infant formula—and in the entire local food supply. Ten years later, the deep distrust remains, in spite of the government making concerted efforts over the years to make infant formula among the most heavily regulated (link in Chinese) foods in China.
The unforgettable Sanlu tragedy
A total of 22 companies were involved in the tainted-milk scandal, including state-owned dairy company Yili, a supplier to the Beijing Olympics, according to a national probe by Chinese officials that looked into 109 companies in September 2008. At the top of the list was Sanlu Group, with 11 batches of milk powder found to have melamine.
Sanlu, which began as a state-owned company based in northern Hebei province in 1996, had formed a joint venture in 2005 with New Zealand dairy company Fonterra, which was looking to reach Chinese consumers.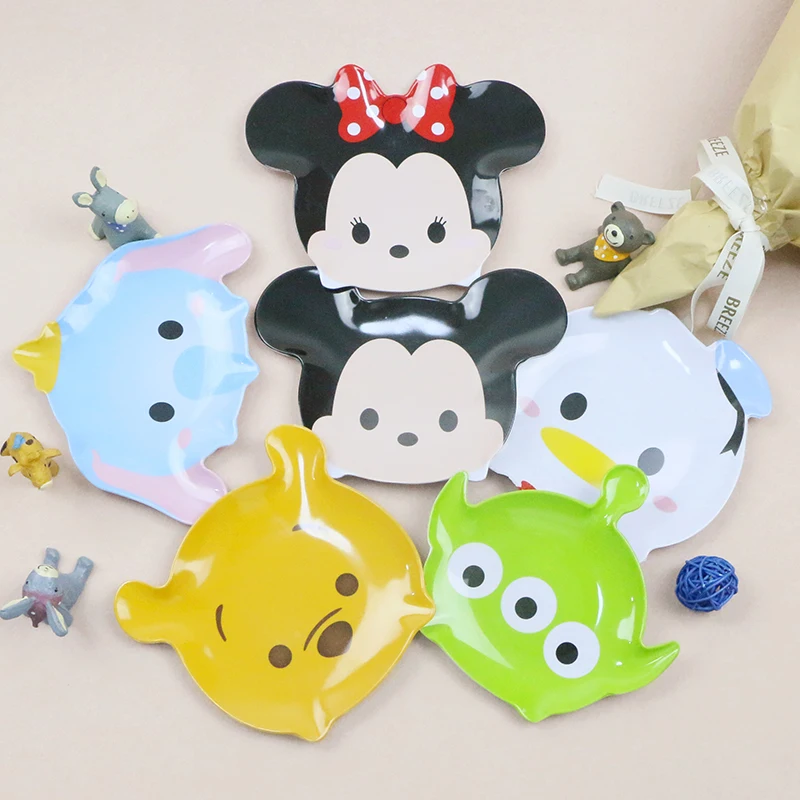 Sanlu had a national market share of nearly 20% in 2008 (link in Chinese) in terms of total milk powder sales, including infant formula.
Reuters
Sanlu-brand milk formula products on shelves at a supermarket in Hubei province.
Sanlu began receiving complaints from parents about their babies developing kidney stones (link in Chinese) after consuming Sanlu's products in December 2007 (paywall), but only formed a team to investigate product qualities in May 2008. At that time, all the samples passed qualification tests, according to (link in Chinese) the lawyer for Tian Wenhua, then chairwoman of Sanlu. But the national standards didn't require testing for melamine—no one had anticipated that milk producers would doctor their supplies with the chemical. Sanlu only began testing for melamine in late July, after realizing that pet food laced with the stuff had killed pets in the US earlier.
In August, Sanlu finally identified the presence of the compound in its formula, and traced it to "protein powder" supplied by local farmers, who were adding melamine to their milk to boost protein levels and pass nutritional testing.
The level of melamine in the powder was found to be as high as 2,560 mg/kg—the tolerable daily intake for the chemical compound is 0.63 mg/kg of body weight, according to the level set by America's Food and Drug Administration.
The scandal still didn't break wide open—Sanlu disclosed its findings only to local government officials and pledged to control the media to avoid negative publicity for China around the Olympics. Journalists who had started to hear about sick babies felt unable to cover it given strict reporting advisories. Instead, Sanlu was quietly recalling products. Then its partner Fonterra, together with the New Zealand government, took the matter to China's central government, finally drawing national and global attention to a problem parents had been pleading with authorities to make public for months.
Reuters/China Daily
Tian Wenhua, left, and three other former executives of the Sanlu Group at their trial in Hebei province in December 2008.
More than 100 lawyers volunteered to represent families in claims against Sanlu—but the government put pressure on them not to take cases, and courts also declined to hear individual suits.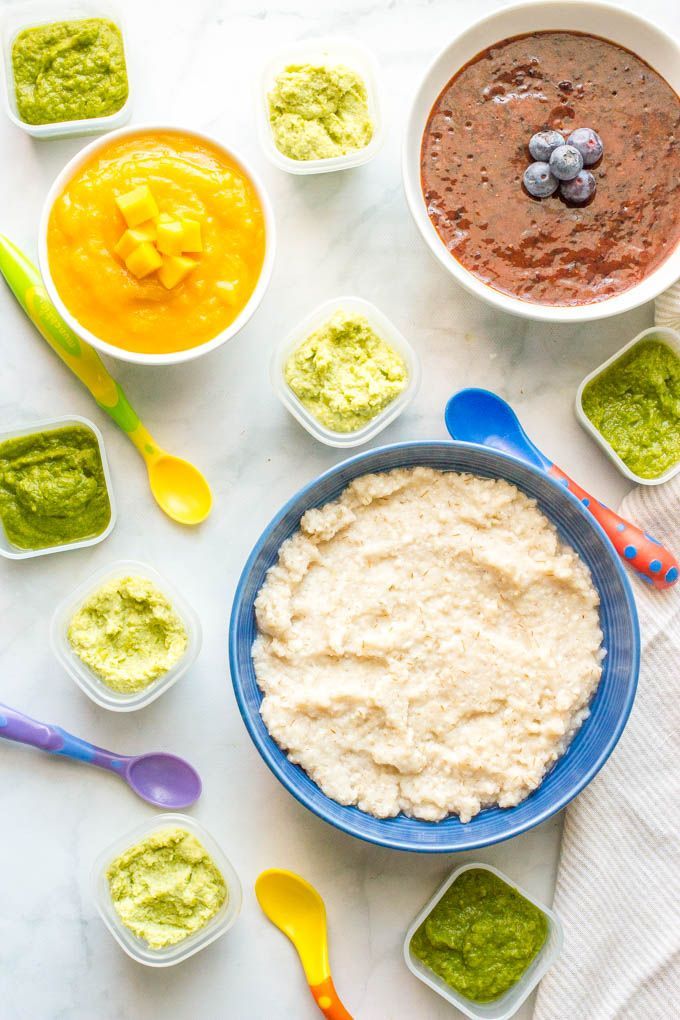 Instead, the government conducted a series of prosecutions.
Sanlu's chairwoman Tian, a Communist Party member, was given a life sentence for failing to stop stop the production and sale of the tainted milk even after Sanlu learned it was dangerous, while several other executives received prison sentences of between five and 15 years. A dairy farmer and a local supplier who had distributed tainted powder to Sanlu were executed in late 2009, the same year Sanlu went bankrupt.
The terrifying aftermath
The pain has been long-lasting for many suffering families, who didn't fully understand the effects of melamine at that time. Some have grasped it over the years, as their children remain constantly ill.
Ren Chen is a 13-year-old boy living in southern Hunan province. A hospital found his kidneys riddled with stones when he was three. He grew up drinking milk (link in Chinese) from Sanlu, Yili, and another domestic brand, Nanshan, according to an interview with news portal Sohu.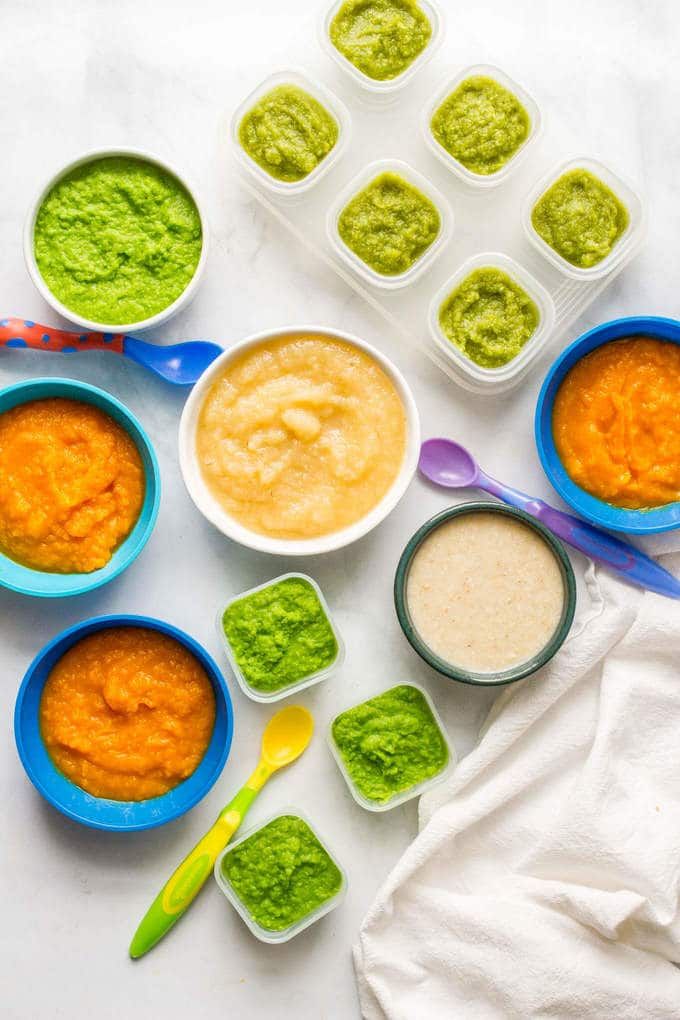 Having gone through kidney dialysis a decade ago, his kidney function deteriorated further in 2013—he's had two surgeries since—and now his routine includes three sessions of dialysis a week. Occasionally, he asks his mother, "Why did you bring me into the world to suffer?"
"Why did you bring me into the world to suffer?"
In the wake of the scandal, the 22 companies who were found to have sold tainted products set up a fund to compensate families for deaths and illness. But the amounts were small for families whose children needed a lifetime of care. Ren was among those (link in Chinese) who couldn't get compensation from the insurer overseeing the fund,  as no hospital has firmly concluded that consuming melamine caused Ren's illness. Over the years, parents who have fought for their children to get more compensation were arrested and detained, or are still strictly monitored.
A constant craving for foreign milk
The Sanlu scandal cast a light on the problems plaguing China's booming economy, as companies ramped up food production for the domestic market and for export, often with support from the state, while one-party rule made transparent regulation and whistle-blowing difficult.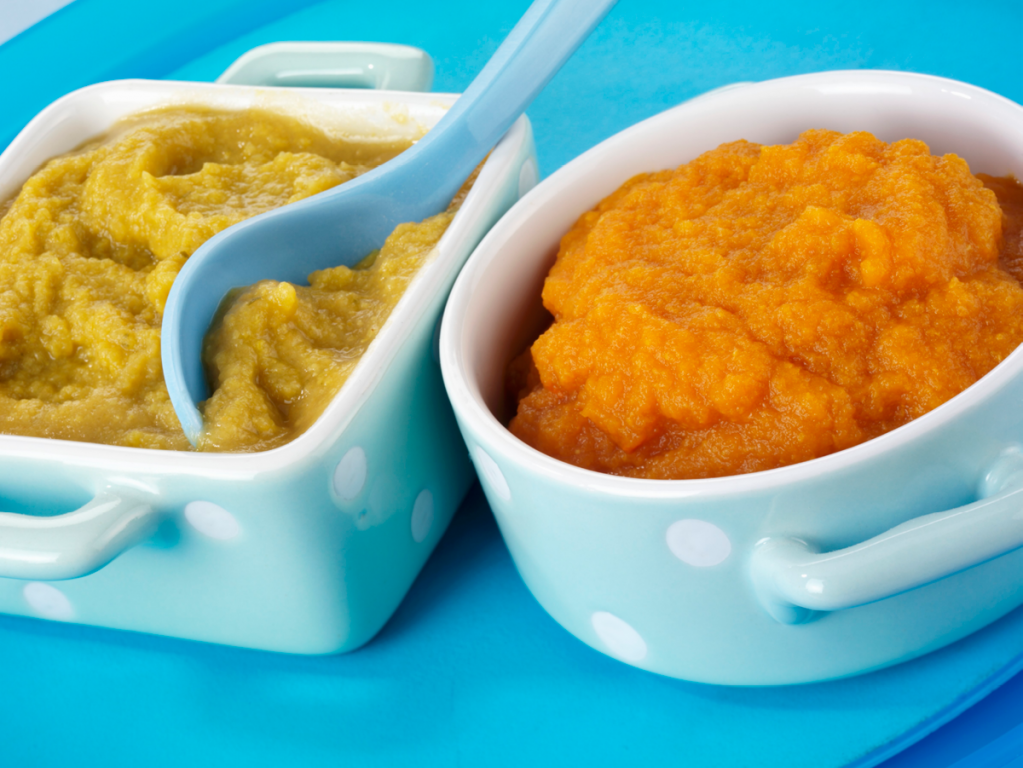 John Yasuda, author of On Feeding the Masses: An Anatomy of Regulatory Failure in China, a 2017 book on food safety in China, said the high demand for milk in a more prosperous China contributed in part to the tragedy. "The government was sort of trying to encourage milk consumption," Yasuda told Quartz. But most of the large milk conglomerates didn't have their own pasture lands, so more and more small farmers were roped in as suppliers to large firms, and asked to meet demanding production schedules, he said.
In the process, they lost track of safety.
Soon after the milk powder scandal, China passed a new law on additives, and beefed up government coordination on food safety, including by restructuring its agency that administers food and drug safety. China also rolled out a series of new rules (link in Chinese) for infant formula specifically. The State Council said in 2013 that the country would build up a digital tracking system to display information about the entire formula supply chain, a plan that has only been adopted by (link in Chinese) Guangdong province so far.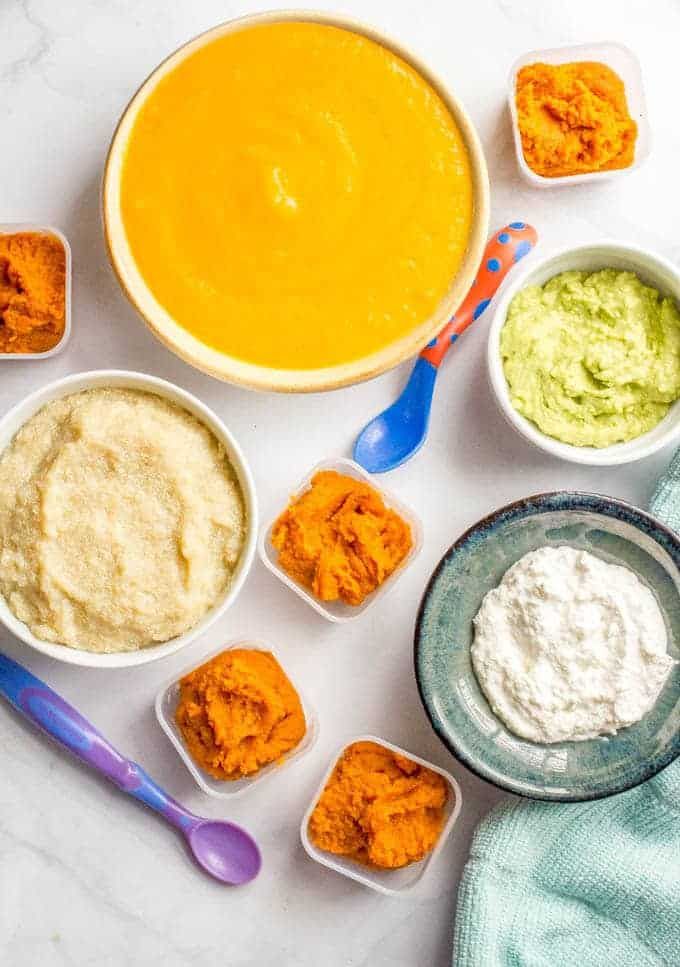 In January, China began requiring manufacturers to register their formula products, and limiting the number of such products a company can have.
Yet the effect has been limited. A recent survey from consulting firm McKinsey & Co. found that over half of the 10,000 people surveyed still prefer a foreign brand for baby formula. Parents continue to stock up on foreign milk products in neighboring Hong Kong, at times causing a shortage of milk powder in the area—forcing the city government to limit the amount of milk powder mainland Chinese can bring back from Hong Kong.
A trust dark hole
The fear is so deep-rooted that it goes beyond milk powder—food rumors about things such as plastic seaweed and seedless grapes cultivated with birth control medicines frequently send consumers into a tailspin.
There are at least three reasons for the failure to restore people's confidence in domestic food, notes Huang Yanzhong, a senior fellow for global health at the Council for Foreign Relations in New York.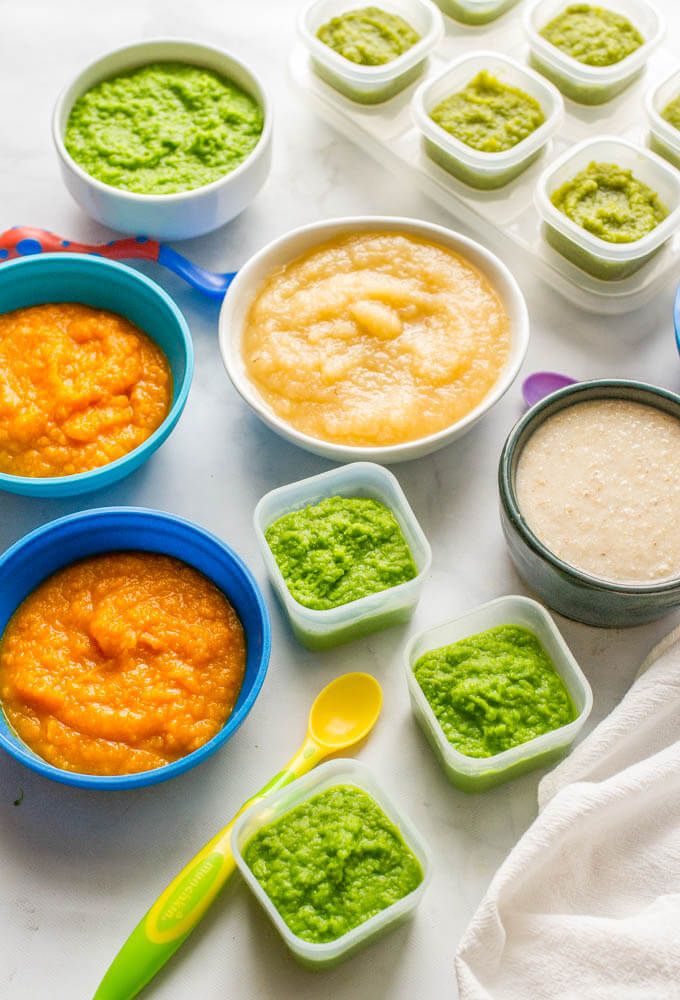 "It's very hard to have a strong sense of optimism."
One is the excessive use of pesticides and fertilizers in the 1980s (pdf, p.3), which has contaminated farmland, and could be transferred to cows that eat that grass. The government has only just started to tackle the problem, Huang said in an interview with Quartz. China also has a top-down regulatory method, which makes it hard for the public to engage with the process, particularly given the lack of press freedom, he says. There is also a general perception of a "moral decline" in China, where people try to make money by whatever means it takes, Huang adds, noting that sometimes even farmers themselves don't eat what they grow (link in Chinese) for the market.
"It's very hard to have a strong sense of optimism," says Huang.
Not that foreign milk is immune from safety issues—earlier this year, a French milk-powder producer recalled 7,000 tons of infant formula after babies fell ill consuming products from the firm contaminated with salmonella.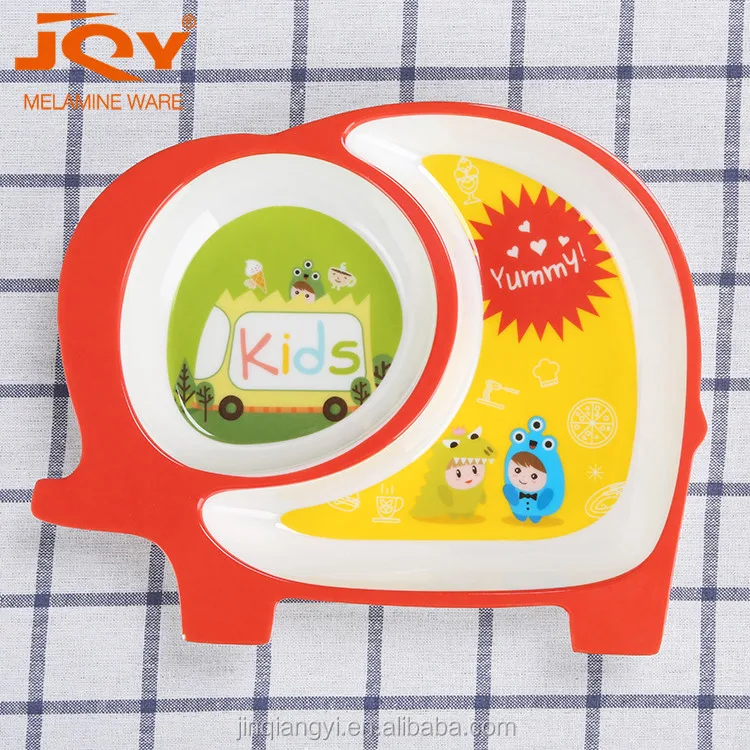 Yet parents still don't trust domestic brands as much as they do foreign ones. Even though "food in China is generally safe, the risk of a food safety incident is still high," says Yasuda.
For parents, the lesson has been that it's better to be extra cautious rather than sorry.
"I feel like foreign baby powder is better," says 25-year-old Zeng Yingpei, who lives in the southern city of Foshan and buys German baby formula for her two-year-old. Citing the Sanlu scandal, she quoted a popular refrain: "It only takes one mouse dropping to ruin the whole pot of porridge."

Melamine in U.S. Baby Formula
Questions and Answers About Trace Amounts of Melamine in U.S. Infant Formula
Written by Daniel J. DeNoon
Nov. 26, 2008 -- Tiny "trace" amounts of potentially toxic melamine reportedly detected in U.S.-made infant formula pose little if any risk to kids, experts tell WebMD.
Just before Thanksgiving, the Associated Press reported that the FDA had been testing U.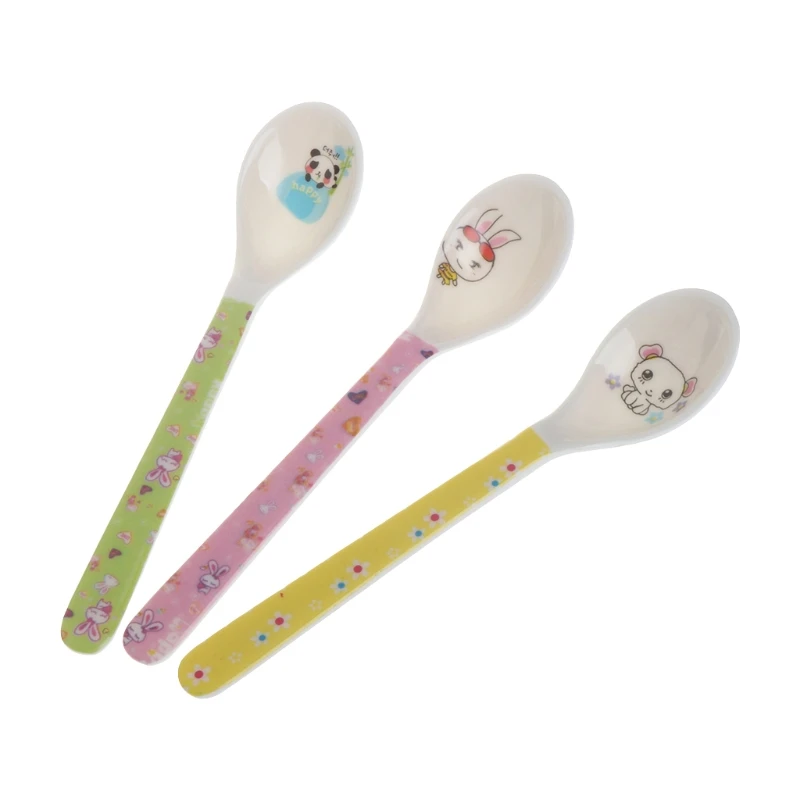 S.-made baby formula for melamine.
On the Friday after Thanksgiving, the FDA admitted that one brand of formula contained very small amounts of melamine. Another brand contained similarly tiny amounts of cyanuric acid, a related chemical. And a third maker of infant formula told the AP that its own tests detected small amounts of melamine in its product.
As recently as last October, the FDA said it did not know of any safe level of melamine in baby formula. Last Friday, the agency said that melamine and cyanuric acid are safe in baby formula at levels up to 1 part per million.
All of the baby formula that tested positive for melamine or cyanuric acid had levels of the toxins well below 1 part per million.
In China, melamine was deliberately added to infant formula to make it appear to have a higher protein content. This resulted in melamine levels vastly higher than those found in U.S. formula. More than 52,000 children developed kidney stones. There were more than 13,000 hospitalizations and at least two deaths.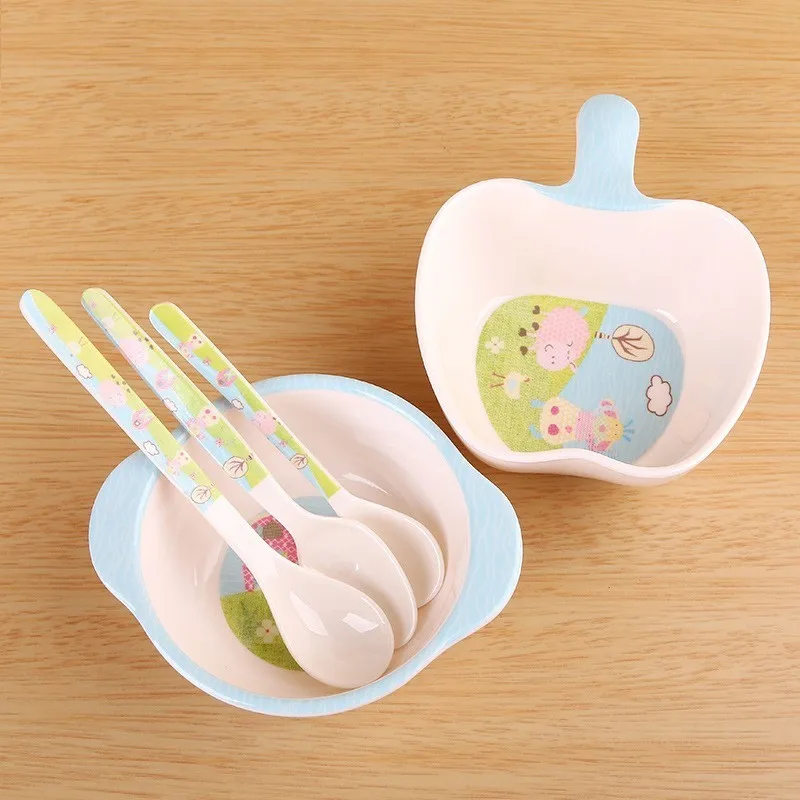 The FDA has not found any Chinese infant formula in the U.S., and has warned all manufacturers not to use milk products imported from China unless they have been tested for melamine contamination.
American-made infant formula is not made with milk products from China. The trace amounts of melamine detected in U.S. infant formula apparently came from routine contact with melamine-containing substances during the manufacturing process. There is no reason to suspect the melamine was added deliberately.
Should parents worry? WebMD consulted with experts who answered your questions.
What is melamine?
Melamine, also known as cyanuramide, is a synthetic chemical product that forms hard resins when combined with formaldehyde. It is used in a wide range of products such as cooking utensils, plates, industrial coatings, paper and paperboard, and flame retardant.
Melamine has also been used as fertilizer, although not in the U.S.
What happens when kids consume melamine?
Humans and animals that consume toxic doses of melamine develop kidney stones.
These hard crystals can block urinary flow and make urination painful. They can also cause kidney failure and death, pediatric kidney specialist Marc B. Lande, MD, MPH, of the University of Rochester, N.Y., tells WebMD.
Which brands of U.S. baby formula contain melamine?
According to the Associated Press, FDA tests detected trace amounts of melamine in Mead Johnson's Infant Formula Powder, Enfamil LIPIL with Iron.
Melamine levels in the product were very low: about 0.14 parts per million. The deliberately contaminated baby formula in China contained over 250 parts per million of melamine -- at least two thousand times higher than the U.S. contamination.
The AP report also said the FDA detected cyanuric acid in tests of Nestle's Good Start Supreme Infant Formula with Iron, at about 0.25 parts per million -- again, some thousand-fold less than in Chinese formula.
In addition, the AP report said that while the FDA tests came up negative, Similac maker Abbott Laboratories said some company tests did find traces of melamine, at concentrations below 0.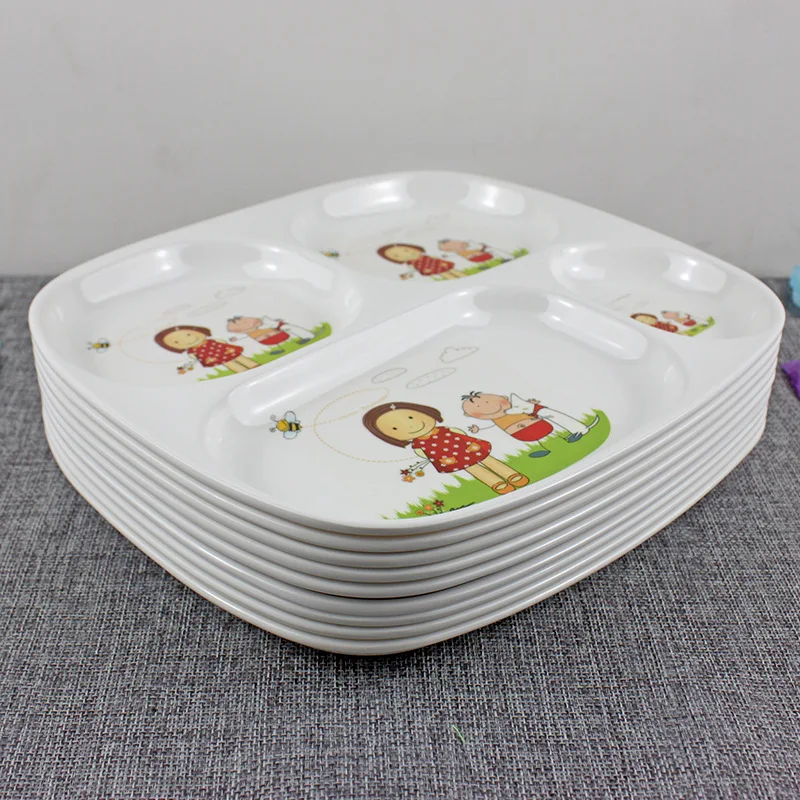 05 parts per million.
These three manufacturers -- Mead Johnson, Nestle, and Abbott -- make more than 90% of the baby formula sold in the U.S.
Is U.S. baby formula safe?
Nobody knows for sure -- but several experts tell WebMD they think U.S. baby formula is safe, despite containing trace amounts of melamine.
All melamine and melamine-related contaminants detected in baby formula have been well below the 1 part per million level deemed safe by the FDA in its Nov. 28 update to its risk assessment of melamine and melamine analogs.
Here's the opinion of Marcel Casavant, MD, chief of clinical pharmacology/toxicology at Nationwide Children's Hospital in Columbus, Ohio, medical director of The Central Ohio Poison Center, and director of the Central Ohio Lead Clinic.
"We don't really know for sure how much melamine is safe," Casavant tells WebMD. "We do know how much is bad. It's really the dose that makes something a poison or not. Concentrations of more than 250 parts per million cause big troubles for some babies.
How low does the concentration have to be to cause no problems for any babies? That's what we don't know for certain."
Casavant notes that the FDA finds melamine concentrations up to 2.5 parts per million to be safe in products used to feed sick children in the hospital. Health Canada says a level of 1.0 part per million is safe in infant formula and 2.5 parts per million is safe in other foods and beverages.
"They based this on finding the lowest concentration to cause problems in animals, and then divide by 100," Casavant says. "It's just a guess, but it's the way these guesses are usually made."
Gary Wasserman, DO, chief of medical toxicology at Children's Mercy Hospitals and Clinics in Kansas City, Mo., says trace levels of melamine and other chemicals have probably been present in infant formula for decades. We find it now because we've just started to test for it.
That's also the opinion of Marvin Wang, MD, assistant professor of pediatrics at Harvard Medical School and director of newborn nurseries at Massachusetts General Hospital for Children.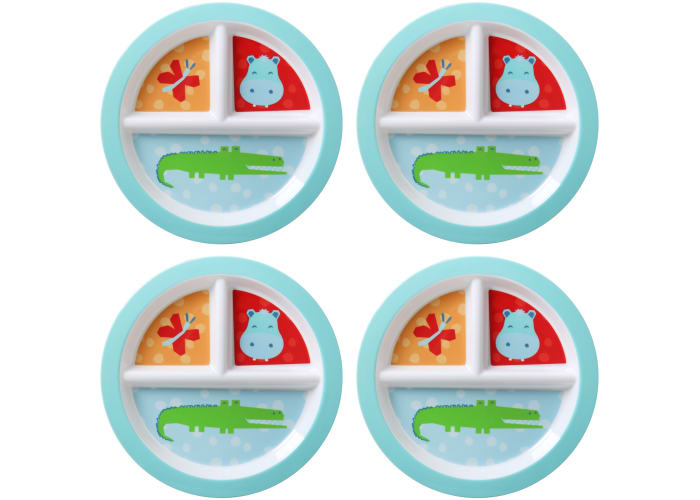 "These formulas have done remarkably well in terms of safety for all the years they've been on the market," Wang tells WebMD. "We have not seen reports of the kinds of symptoms you would see in melamine toxicity. ... Unless the infant formula manufacturers declare they recently made a change in the way they process the formula, or that they obtained milk products from China, there is no reason to think these infant formulas are any less safe than infant formulas that have been on the market for many years."
Scientists never say never. None of the experts who spoke with WebMD would guarantee that all U.S. infant formulas are safe for all babies. But every one of the experts says the evidence so far strongly indicates that U.S. infant formula is safe.
"I'm sorry I can't be more specific, and can't guarantee safety at 0.14 parts per million," Casavant says. "The trouble is we really don't have a lot of experience and data with this poison in infant formula. People smarter than I are guessing at safe levels, and I'm only able to report their guesses.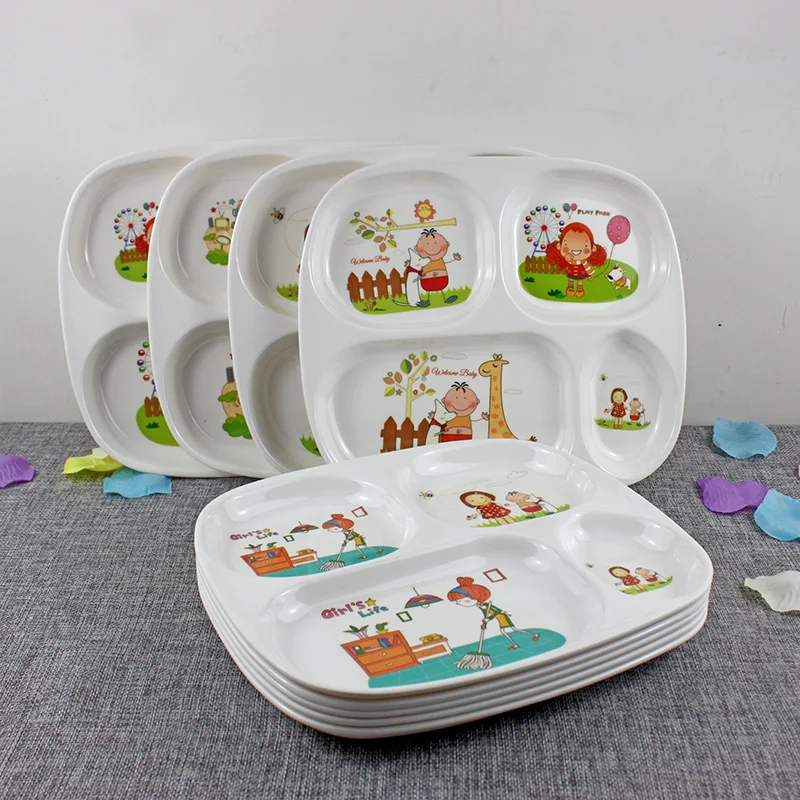 But I do think they're guessing right. I don't think 0.14 parts per million in formula is going to turn out to be a problem."
One potential problem would be if both melamine and cyanuric acid are present in formula, says melamine expert Mengshi Lin, PhD, assistant professor of food science at the University of Missouri, Columbia.
"One part per million is a very low level of melamine -- if no other chemical is included," Lin tells WebMD. "But if you have 1 part per million of melamine and 1 part per million of cyanuric acid, that is a big problem. The two chemicals react to form crystals, and that can be a big risk, especially for infants."
If I feed my child formula, will melamine build up in his or her body?
Wasserman notes that the body gets rid of melamine in three to four hours, so it's very unlikely that tiny amounts will build up in a child's system.
"The human body is an amazing organ that has hundreds of mechanisms to protect itself from toxins," Wasserman tells WebMD.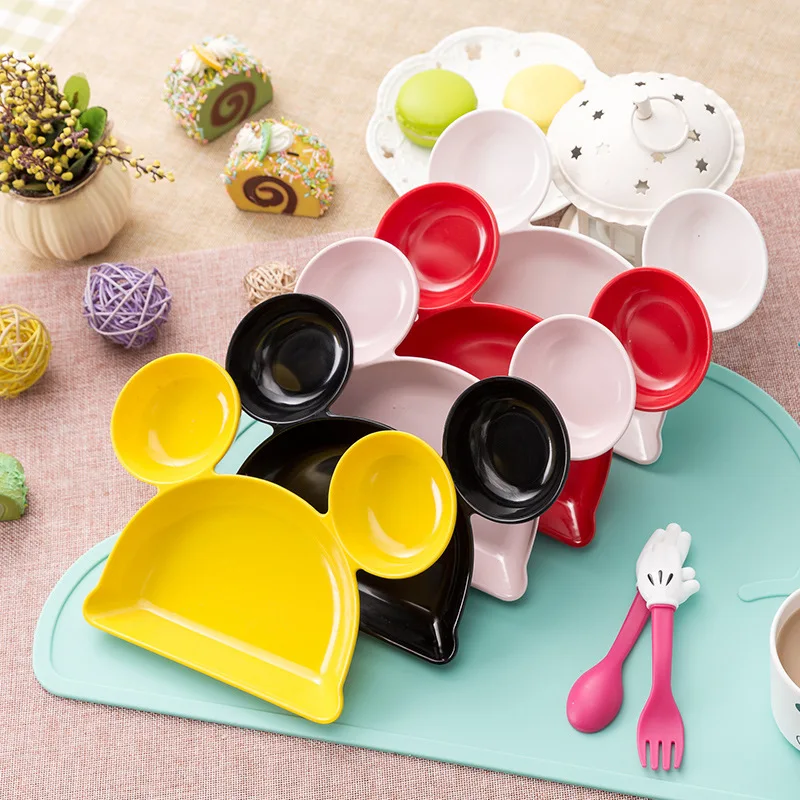 "We are bombarded every day by lots of chemicals we don't know about, and our bodies just handle them."
That's true, agrees Ingolf Gruen, PhD, associate professor of food science at the University of Missouri, Columbia.
"Our ability to analyze foods for specific chemicals is improving all the time," Gruen tells WebMD. "Of course, when you have infants and baby formula, I fully understand when moms say I want zero toxins. But in all honesty, I don't think that is a reasonable expectation. Even if you grow your own squash and carrots and process it into homemade baby food, don't fool yourself into thinking it is contaminant free. It probably picked up traces of something along the way."
Should I switch my child to a different brand of formula?
There's no guarantee that any brand of infant formula is entirely free of melamine.
"Each of the three big manufacturers -- Abbott, Nestle, and Mead Johnson -- found similar concentrations of either melamine or one of its relatives in their products," Casavant says.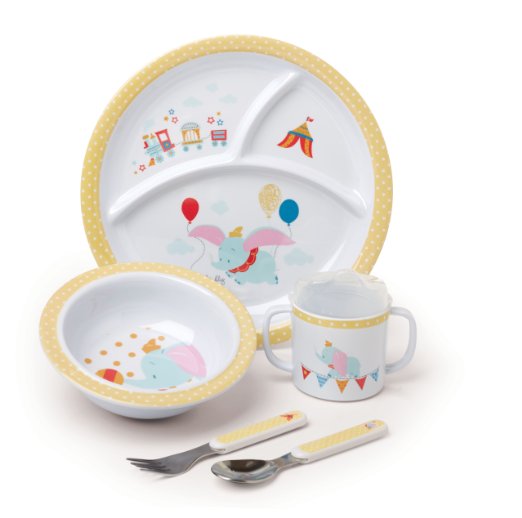 "These three companies apparently make almost all of the formula sold in the USA -- so if parents wanted to switch from Enfamil Lipil to something else, we couldn't really suggest another product that we know to be safer. Breast milk's always best, but I've not found whether anyone's tested breast milk for melamine yet."
What are the symptoms of melamine poisoning?
Wang says symptoms of melamine poisoning are related to kidney stones or bladder stones.
"Infants with these kinds of problems will have severe abdominal pain, blood in the urine, and/or difficulty urinating," Wang says. "If you are not seeing that, there is no need to think the child has suffered any ill effect from his or her formula."
According to the American Society of Pediatric Nephrology, signs and symptoms of melamine poisoning in infants include:
Unexplained crying in infants, especially when urinating
Vomiting
Unexplained fever due to urinary tract infection caused by urinary obstruction
Blood in the urine
Stones discharged while passing urine
Signs of kidney infection
High blood pressure
Flank pain
Kidney failure
foreign and "foreign" companies compete for the market
10 years ago, the story of the poisoning of Chinese baby food with melamine thundered, called the "Melamine Scandal".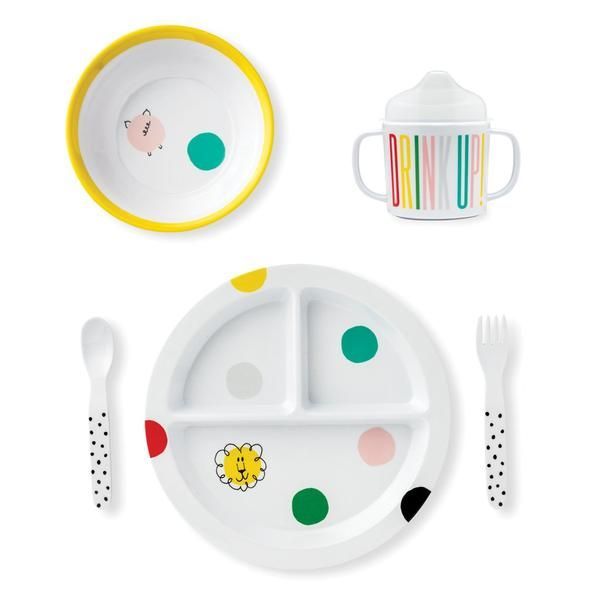 As a result of the investigation, many guilty managers and ordinary employees of companies paid with their lives (in China, the death penalty is used for a number of crimes) or received long prison terms. Infant formula containing melamine, which is used to make plastics, is said to have killed six babies and cost the health of 300,000 consumers.
Such a massive poisoning has raised serious concerns about food safety in China and the level of corruption in the country's politicians - there were allegations and suggestions that the regional authorities were covering for the large milk processors involved in the scandal. In particular, they wrote about the concealment of Sanlu's activities by local authorities. Prior to the scandal, New Zealand-based Fonterra owned 43% of the company's shares.
Buyers in China quickly voted with their feet, showing extreme distrust of local products after the poisoning - they effectively boycotted Chinese brands and bought foreign ones.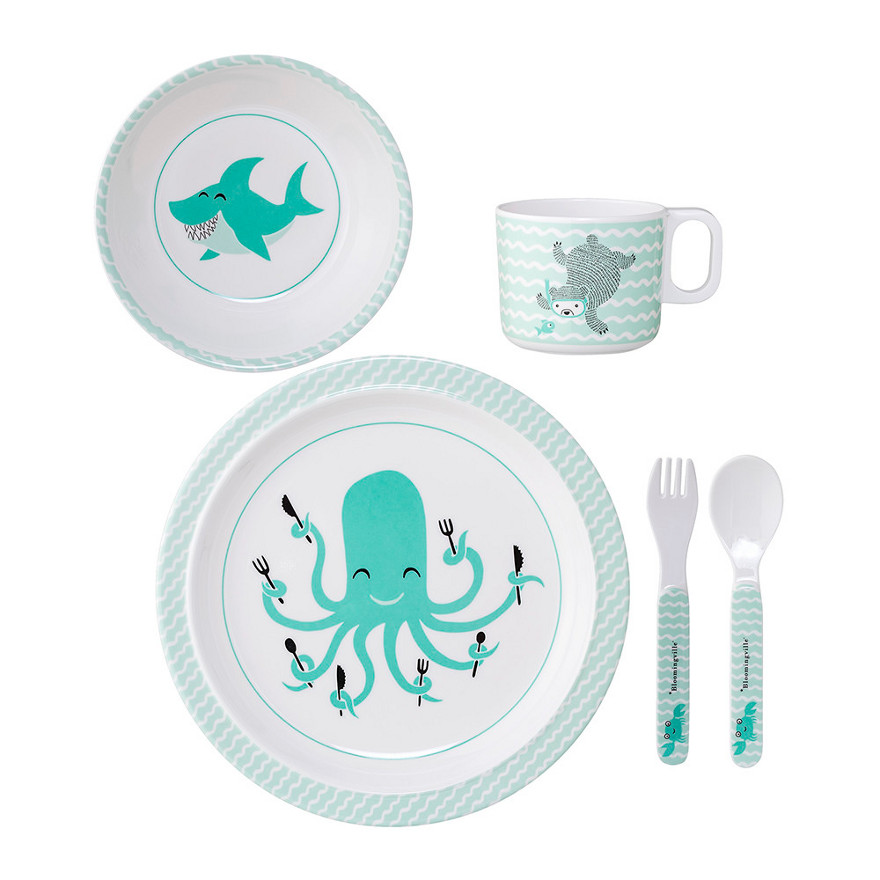 Now, a decade later, with many of the perpetrators punished, there has been a boom in the local market for foreign companies and those local investors who can secure overseas supplies of dairy products.

Foreign milk
China's current dairy market leaders, Inner Mongolia's Yili Industrial Group and Hong Kong's China Mengniu Dairy, compete to buy foreign dairy companies and aggressively build the best supply chain for the Chinese market. All purchases are covered as widely as possible in the media.
Another Chinese dairy company, Shanghai Pengxin, now owns the largest number of cows in New Zealand. It owns 30 thousand heads of livestock and 12 thousand hectares of land. These assets give her 10 million kilometers of milk per year. From these, it receives ultra-high temperature (UHT) milk, raw milk and powdered milk for shipments to China under the Theland brand.
Although 9 out of 10 Chinese consumers would be happy to buy local milk, it will take a long time to regain their confidence, Mengniu CEO Jeffrey Lu complained earlier this year at the International Economic Forum in Davos.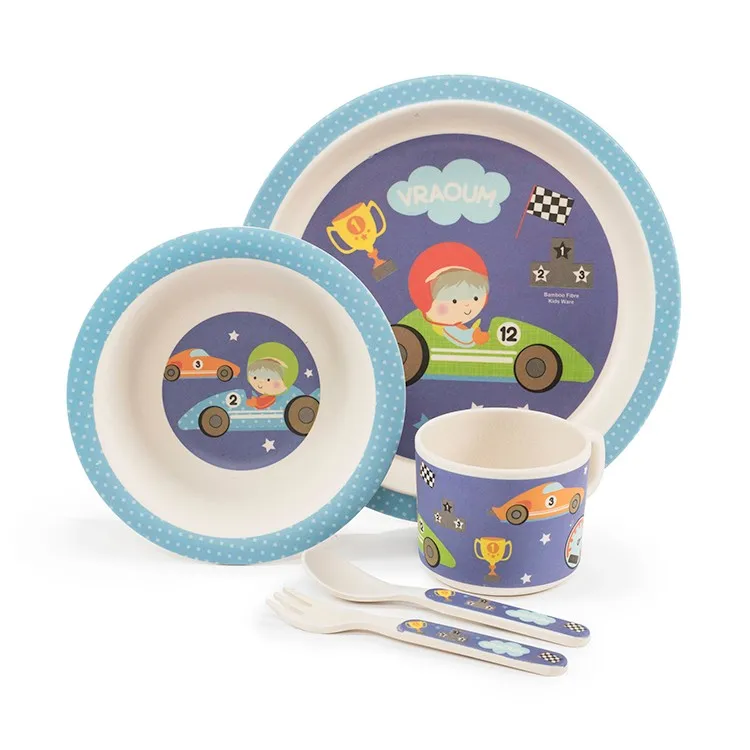 "Ten years ago, everyone was depressed and thought there was no future for local Chinese milk. Most Chinese brands now have an established international supply chain for the production of infant formula at the international level. We need to make these supply chains more transparent," - he declared.

Origin of milk
Other Chinese companies are more creative and convince their consumers of product safety in other ways. One such company is Feihe International. She advertises the foreign origin of her milk, although in reality it is produced in northeast China.
However, Feihe International remains the only brand that successfully survived the mistrust of Chinese products after the melamine scandal and gained a share of over 8% in the local market.

Different approaches
Several notable attempts to gain market share in the Chinese market have been made by international companies. They also hope to cash in on infant formula, a market segment in China that is expected to grow to $32 billion by 2023.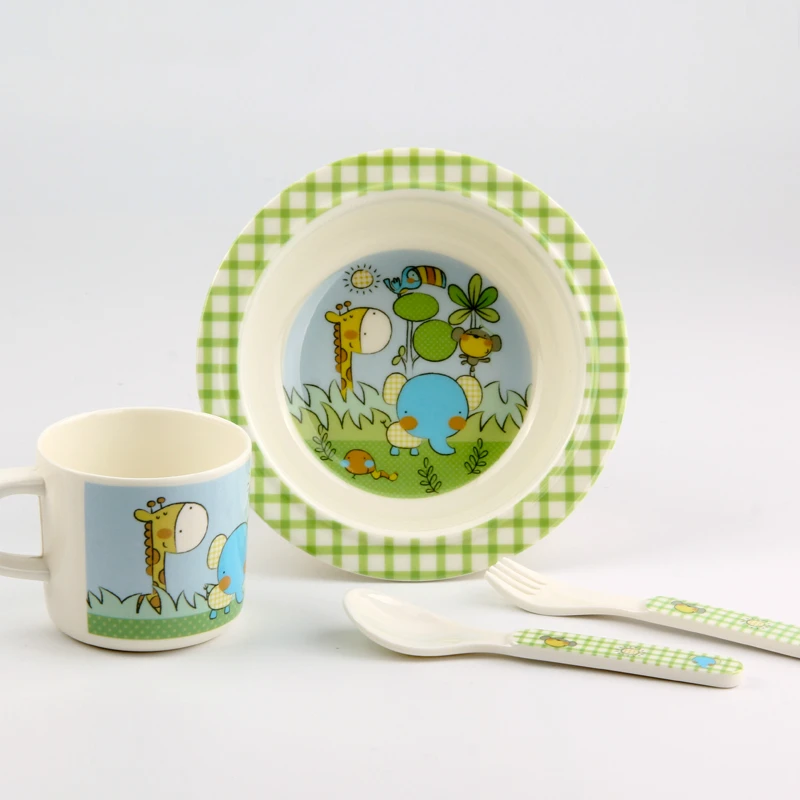 French dairy giant Danone is focusing on promoting its brands through e-commerce channels and is targeting China's fast-growing and still-scarce market in China's secondary cities. The company has also benefited from the ongoing deferral of legislation to regulate cross-border e-commerce activities. When the new laws are finally passed, they will seriously limit the activity in this area, as it will be taxed.
"China's developing business climate and market opening has contributed to Danone's strong growth in the country," Danone's vice president of business commented to local news agency Xinhua in 2018, adding that he believes China's dairy consumption will continue to grow and boom in the e-commerce segment. In his opinion, not only the local economy, but the whole world benefits from this.
For its main competitor, Nestlé, secondary cities in China have also become a major market. The company trains local farmers to produce quality and safe milk. One of her initiatives in this direction was the opening of an agrarian institute in the northeastern part of the country in 2014.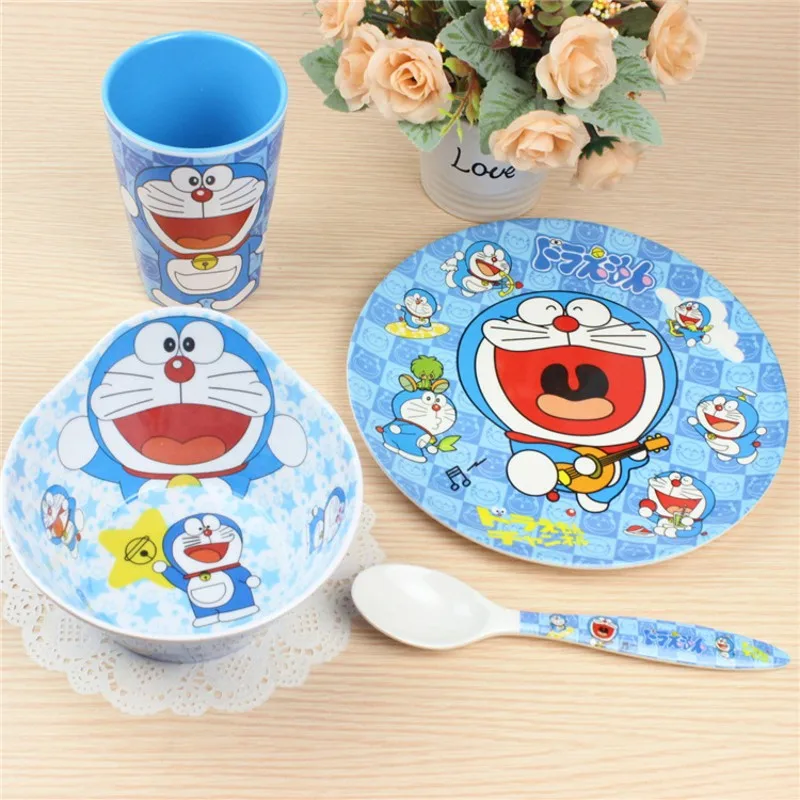 "Milk is becoming an essential part of the Chinese diet, so the institute reflects our commitment to the development of the Chinese dairy industry and its next stage of sustainable development," explained Hans Joehr, head of agriculture at Nestlé, the rationale behind the $30 million investment in the said training program. institution.
The company now owns 33 factories in China, from a milk processing plant in the northeast province of Heilongjiang to a coffee plant in southern Yunnan, as well as four research centers. This allows raw materials to be produced, processed and sold in the most efficient way. Nestlé's share of China's infant formula market has quadrupled since the melamine scandal, making the company the undisputed leader in this niche.
Australian influence
For some time after the melamine scandal, huge amounts of formula milk in Australian stores were swept away by buyers from China. Shelves in Australian formula milk supermarkets were often empty as a result of such travel purchases.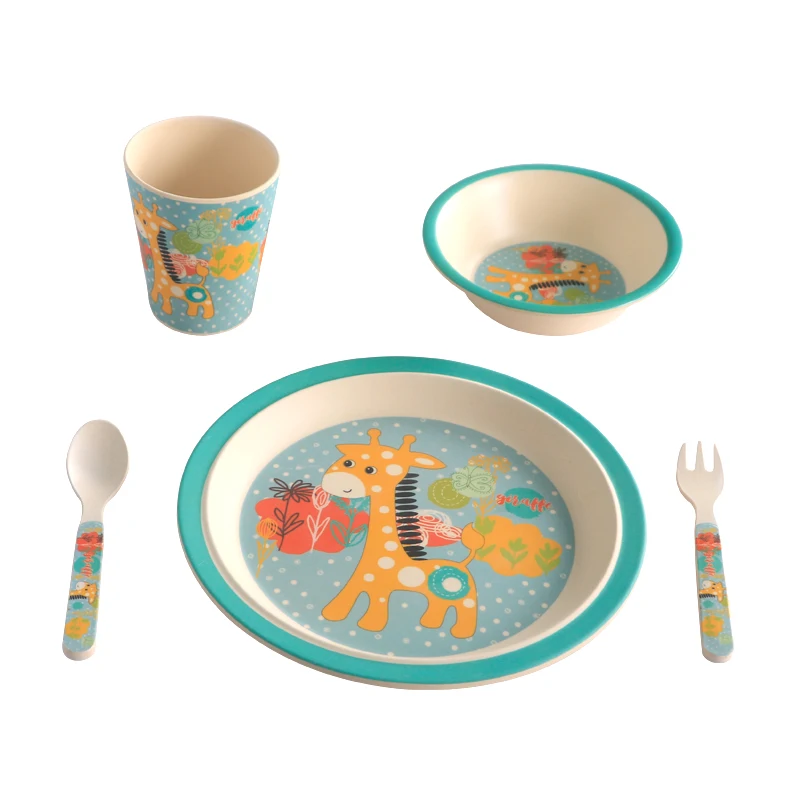 This huge demand paved the way for the Australian dairy business to enter the Chinese market. The Australian company with New Zealand roots, A2 Milk, plays especially well on it. Now China provides about half of its turnover, although a decade ago in China it earned only 1.5 million New Zealand dollars (just over a million US dollars).
Its recent success in the Chinese market has had its ups and downs. Thus, in 2018, the turnover was close to 670 million US dollars, which is as much as 68% higher than in 2017, but sales forecasts have decreased.
A2 Milk's Australian competitor, Bellamy (manufacturers of organic infant formula) has had a turbulent few years in the Chinese market that nearly led to its demise. Now the company is waiting for a certificate from the Chinese authorities, which is necessary for sales in the country - there has been no decision for more than a year. At the same time, Bellamy missed the deadline for the application on January 1, which allowed its competitors to overtake the company in the Chinese market.
In order to enter the Chinese market, Bellamy even tried to buy a Chinese cannery that already had all the documents to sell. Just days after the deal closed in 2017, attempts to sell Bellamy products fell through again.
However, before all these failures, Bellamy was one of the rising stars of the formula milk market in China, no less than A2 Milk.
China's dairy industry today is very different from what it was a decade ago. This is clearly one of the markets that companies should enter and keep an eye on, regardless of their size. Most importantly, the market has learned from the melamine scandal and, thanks to the fall in self-confidence, a new generation of producers and processors has grown up - more transparent and imitating foreign ones. This brought many new formula brands to the market. However, it is still unclear whether consumer confidence will return to local producers.

Source: DairyReporter

1553245200
5616 views
Melamine scandal in China: perpetrators will say goodbye to their lives for the death of babies
Komsomolskaya Pravda
Inga SAFRONOVA
Thousands were severely poisoned.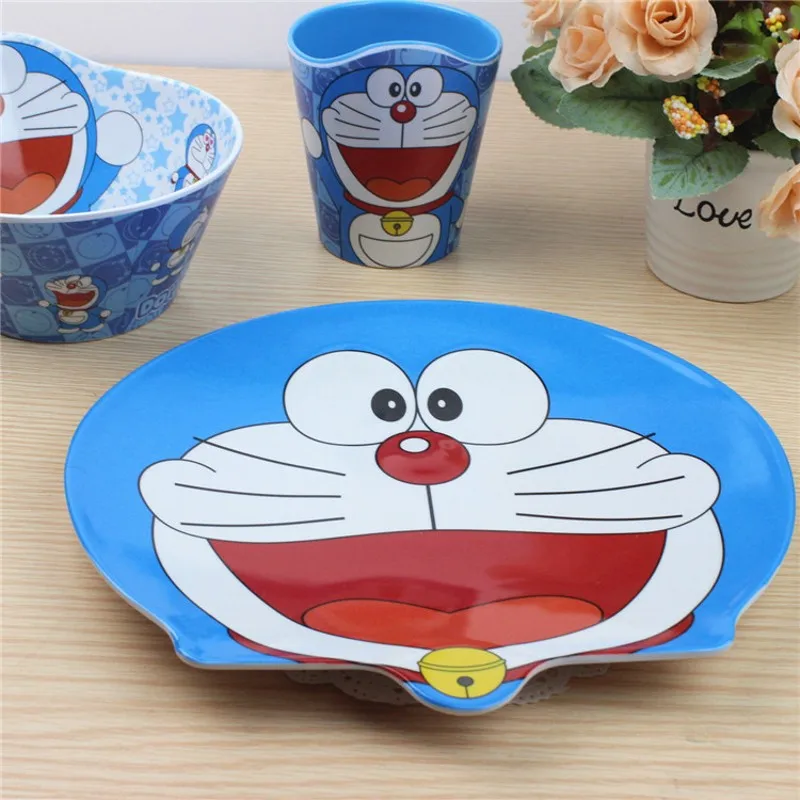 Photo AP
China has once again demonstrated to the world its ability to be merciless to murderers and swindlers whose crimes have led to the death of people. The case read out today by the Shijiazhuang City Municipal Court is a special one.
In pursuit of profit, two semi-literate Chinese "businessmen" and a dozen top managers of a leading dairy company killed six babies. Another 300,000 children lost their health forever.
As a result, the court issued two death sentences at once: Geng Jiping and Zhang Yujun, who produced and sold low-quality milk to companies, will lose their lives. Two more received life sentences, among them - the manager of the Chinese company Sanlu. The pronouncement of the verdict is ongoing.
Let us remind you that the story of low-quality milk containing the poisonous chemical melamine developed in September 2008. Large supermarkets and small shops gladly bought and sold inexpensive infant formula all over the country from the largest dairy product manufacturer, Sanlu, unaware that six babies were victims of this product, another 300,000 became seriously ill.
Doctors found in thousands of babies who ended up in a hospital bed the same diagnosis - kidney stones and acute kidney failure.
Conducted laboratory studies of baby food. And it turned out that the poisoning was caused by a chemical hazardous to health - melanin, which is used in the production of plastics, glue and varnish. And suddenly this chemical was in baby food. How could he get there? By chance? Not at all. It turned out that manufacturers added melanin to milk to increase the protein content.
The Chinese government sounded the alarm and began to check all companies that produce dairy products. All products containing this chemical were withdrawn from warehouses. 66 infant formula companies have stopped working. The substance that caused the poisoning, melamine, was found in 22 varieties of powdered milk formula.
The authorities set up a special commission to deal with the aftermath of the poisoning and provide assistance to the victims. But it's too late - no one will return the dead babies to their parents.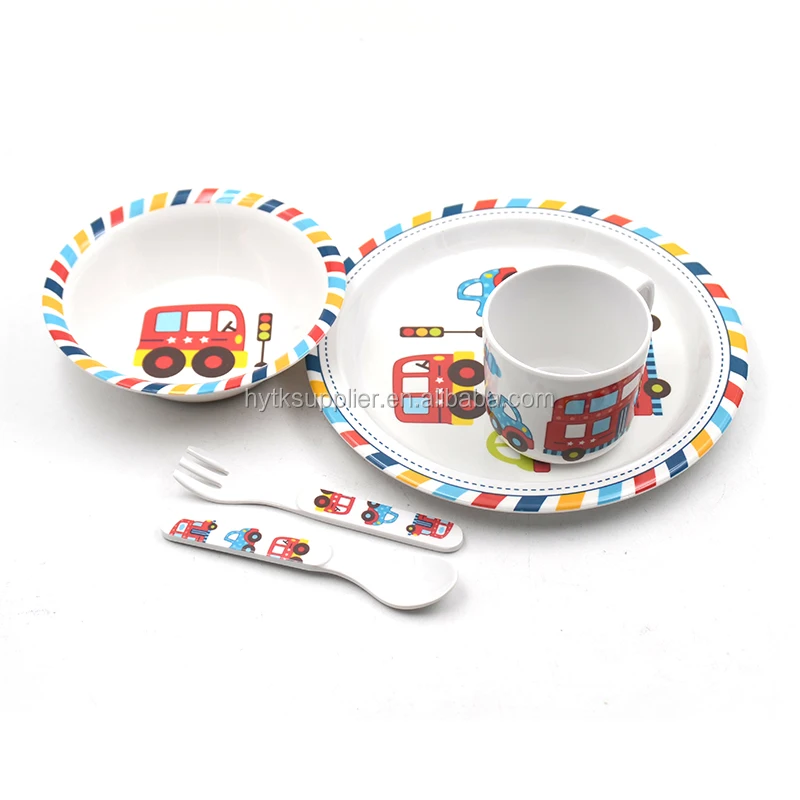 It turned out that the company bought milk from the Geng brothers in Guizhong Province, who in turn bought fresh milk from farmers. Several times Sanlu asked to improve the quality of products - there was not enough protein in the milk, that is, the guys diluted it as best they could. And there was a way out - one of the brothers decided to mix melamine into it. And the company's experts had no time to make a laboratory analysis of milk.
During the interrogation, one of the perpetrators said that he had not thought about the consequences of his machinations. However, he did not drink such milk to his children, suspecting that it could be harmful to health.
In December 2008, the Chinese authorities sent 21 people to jail, including top managers of a dairy company that bought poisonous milk and sold dangerous dairy products.
Site age category 18+
The online publication (website) is registered by Roskomnadzor, certificate El No.