One year baby food menu
Healthy Foods For 1 year Old (with a sample meal plan)
As you transition from feeding a baby to feeding a toddler, here are some easy and healthy foods for your one year old. I've also included tips to help you navigate through this tricky phase.
Jump to:
Feeding a 1 year old
How to build a one year old's plate
Breakfast Ideas for 10 Months and Up
Lunch Ideas for 10 Months and up
Snack Ideas for One Year Olds
Dinner Ideas for 10 Months and Up
Food Menu for 1 Year Old Baby
Milk for 1 Year Old
Frequently Asked Questions
Feeding a 1 year old
Perhaps your baby was an amazing eater and ate everything that was put in front of them. Then they turned into a toddler.
Feeding a one year old can be tricky for many reasons.
Growth rate slows down a lot compared to infancy when they triple their birthweight. And because they're not growing as fast, you may notice a decrease in their appetite (or not!)
Your toddler is becoming their own person, and they love to test boundaries.
Their favorite word may be "NO!" Their interest in food decreases as they just want to explore the world!
They are developing their food preferences, and appetite can be very erratic and unpredictable. One day they love a certain food but want nothing to do with it the next. They may be a bottomless pit one day and live on air the next.
I say all this to highlight that if you notice a change in your child's eating, it is a NORMAL and expected part of development!
So don't be quick to say that your child is turning into a picky eater, and please don't feel like you failed or did something wrong.
The BEST thing you can do is to continue offering balanced meals and allow your child to decide what and how much to eat, even if it's just one or two bites. And whatever you do, don't pressure them! It will only backfire.
Here are some helpful resources to guide you through this stage:
Toddler refuses to eat: what to do
Help your child eat better with a feeding schedule
Is your toddler becoming picky?
Arm yourself with these strategies that will transform your mealtimes!
YES, PLEASE!
How to build a one year old's plate
While I say 1 year old, these meal ideas are also suitable for babies 10 months and up who have transitioned from purees to table foods and are chewing fairly well.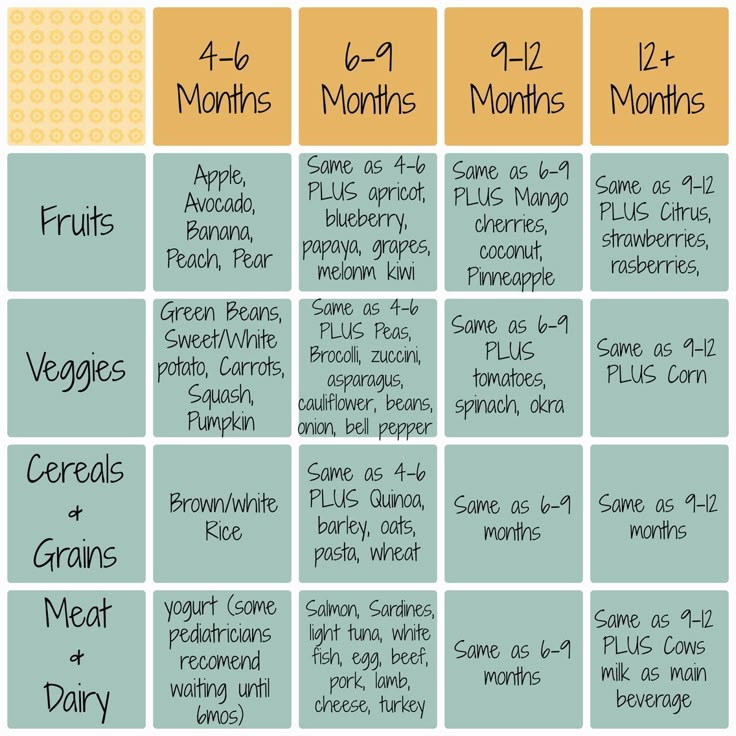 It's not like your baby turns one and you have to feed them differently from what you have been doing.
On the other hand, if your child is over 9 months old and struggling to move beyond purees, join my email series that will guide you through this essential transition.
Here's a formula for building a balanced meal:
Protein/Fat + Complex carb (e.g. whole grains, beans, lentils, starchy vegetables) + Fruit and/or Vegetable
Specific examples of foods for each of these components can be found in this master list of finger foods.
Follow this formula every time to ensure that your child is getting exposed to a variety of foods and nutrition.
And this is VERY important - Do make sure to serve at least one food that your child likes most of the time.
Breakfast Ideas for 10 Months and Up
If you find yourself in a breakfast rut, you are so NOT alone! And there's nothing wrong with serving the same meal day in and day out if it means you get to preserve your sanity.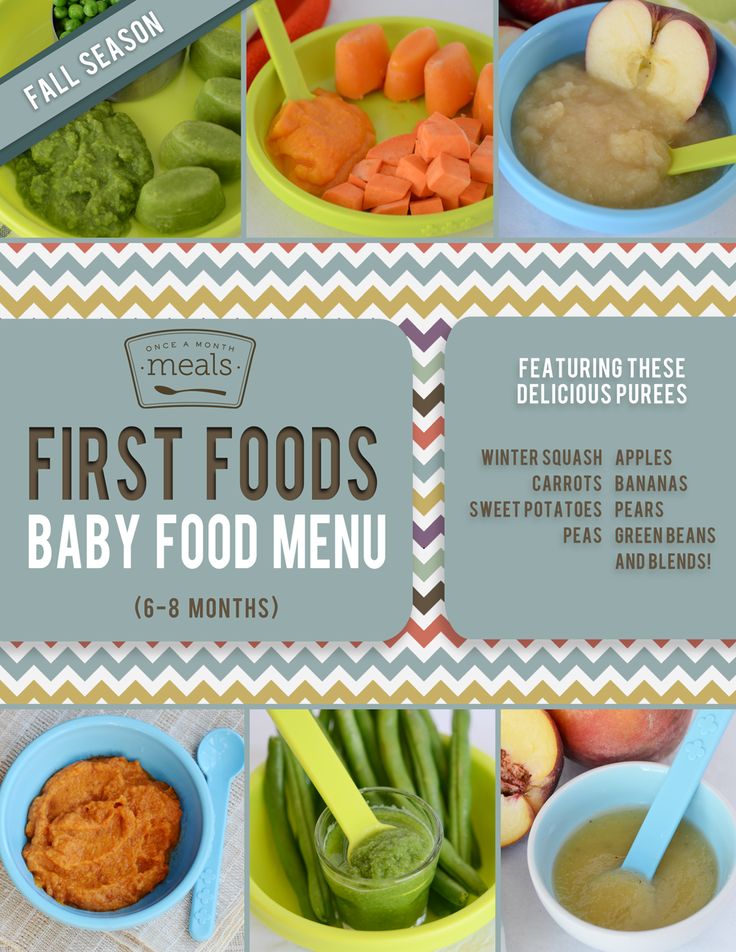 But if you are looking for quick and EASY ways to incorporate variety into your child's diet, these breakfast ideas are for you!
Lunch Ideas for 10 Months and up
Here is some inspiration to help you build your list of easy, go-to meals that are yummy and healthy. Be sure to take into consideration your child's appetite, chewing abilities, food preferences, and allergies.
While cutting food into bite-sized pieces certainly makes it easier for your little one to eat, I encourage you to offer larger pieces of food as well. This will help your child learn to take bites.
Snack Tray Lunch
There is no need to cook anything and you can get a well-balanced meal on the table in 5 minutes!
Check out my Ultimate Snack Tray Ideas for tons of ideas!
Savory French Toast (with veggies)
Add vegetables to a classic kid-favorite breakfast! This savory vegetable French toast or eggy bread is an EASY and fun way to use up leftovers!
Tip: Don't stop serving those foods that your child won't eat or else they will never learn to like them.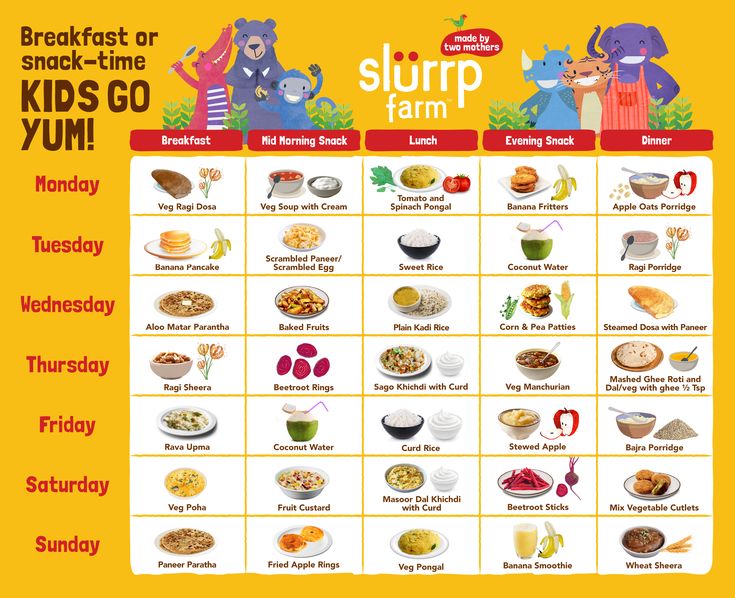 Instead, serve a small portion (even just one piece) WITH foods that they do enjoy. Even if they don't eat it, just seeing counts as exposure.
For example, this plate was from when my son was learning to enjoy meat and broccoli.
Pizza
If your child is learning to accept mixed foods, try serving it deconstructed along with a small piece of cooked flatbread pizza (top left) for exposure.
Recipe: Chicken Pesto Flatbread Pizza
Veggie Nuggets
Kids love finger foods and dips. If you have a picky eater, these baked veggie nuggets just may get them to gobble up their vegetables.
Pictured: beet hummus, purple sweet potatoes, shredded chicken, apple
Hummus grilled cheese sandwich
Spread your favorite hummus on bread, add some cheese and voila! Hummus grilled cheese! I have included some veggie-forward hummus recipes to try as well as step-by-step instructions and cooking tips.
Also, be sure to check out this master list of sandwich ides!
Waffles
I love developing veggie-loaded recipes, and if you've never added veggies to your waffles, now is the time!
Pictured: Vegetable waffles with tofu and sweet potatoes.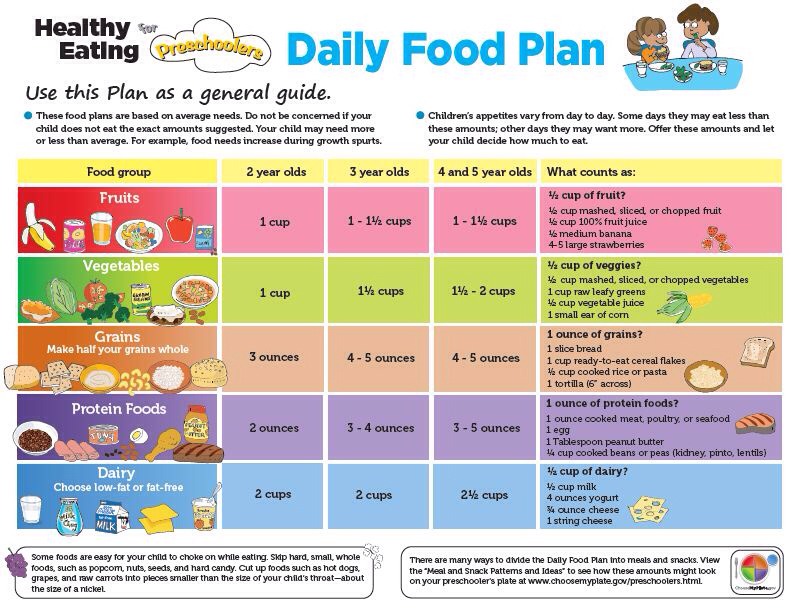 Breakfast for dinner
Simply changing the way you plate your child's food can invite more fun and encourage your perhaps fussy or picky eater to try a greater variety of foods without much effort on your part!
Zuccchini and Corn Fritters
While they won't be crispy once refrigerated, these zucchini fritters taste delicious cold and make for an easy make-ahead lunch.
Muffins
Muffins are another fabulous make-ahead option! All of my baked goods recipes are freezer-friendly so all you have to do is reheat.
These spinach muffins are super fluffy and moist and packed with nutrition.
For more ideas:
Easy toddler lunch ideas that you can enjoy at home or pack for preschool
Snack Ideas for One Year Olds
Before one, babies do not need snacks. 3 meals and breastmilk/formula is enough.
Once they turn one, You will need to plan on feeding them every 2-3 hours. While most kids need about 2 snacks per day, yours may need just one.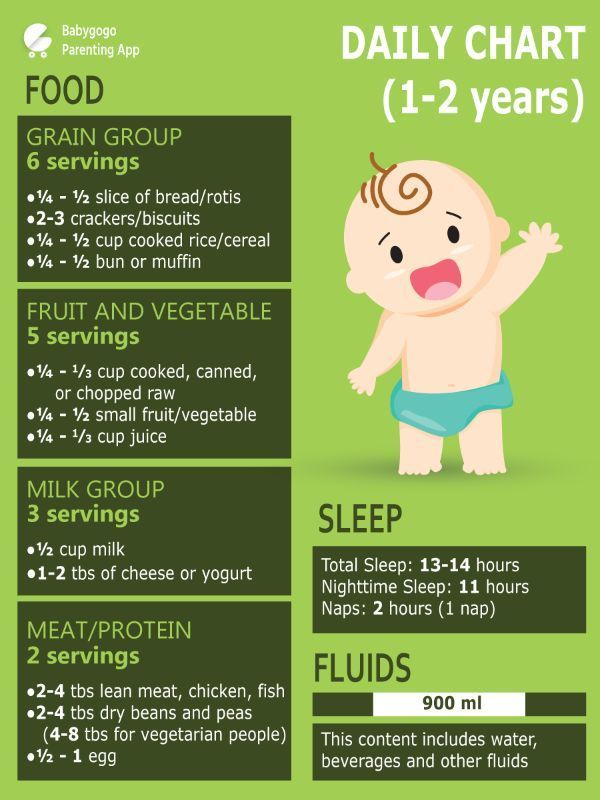 Or perhaps none.
My daughter is currently 21 months old and doesn't care much for snacks. She brings her appetite for meals. She's happy and growing. All this to say, follow your child's lead on how many snacks they need, if any at all.
Healthy Snack Ideas for Toddlers
Dinner Ideas for 10 Months and Up
Say no more to cooking separately for your little one with these family meals!
Meatballs
If your meatballs turn out dry and tough more often than not, you need to try these tips and this turkey meatball recipe!
15 Minute Creamy Broccoli Pasta
Your child doesn't like broccoli or doesn't like foods touching each other? You can separate the broccoli from the pasta.
Recipe: 15 Minutes One Pot Creamy Broccoli Pasta
Sloppy Joes
Cut into smaller, more manageable pieces if your child has a difficult time biting into burgers (or sandwiches). But do continue offering larger pieces for exposure and practice.
And again, if your child is not a fan of foods touching, try serving it deconstructed.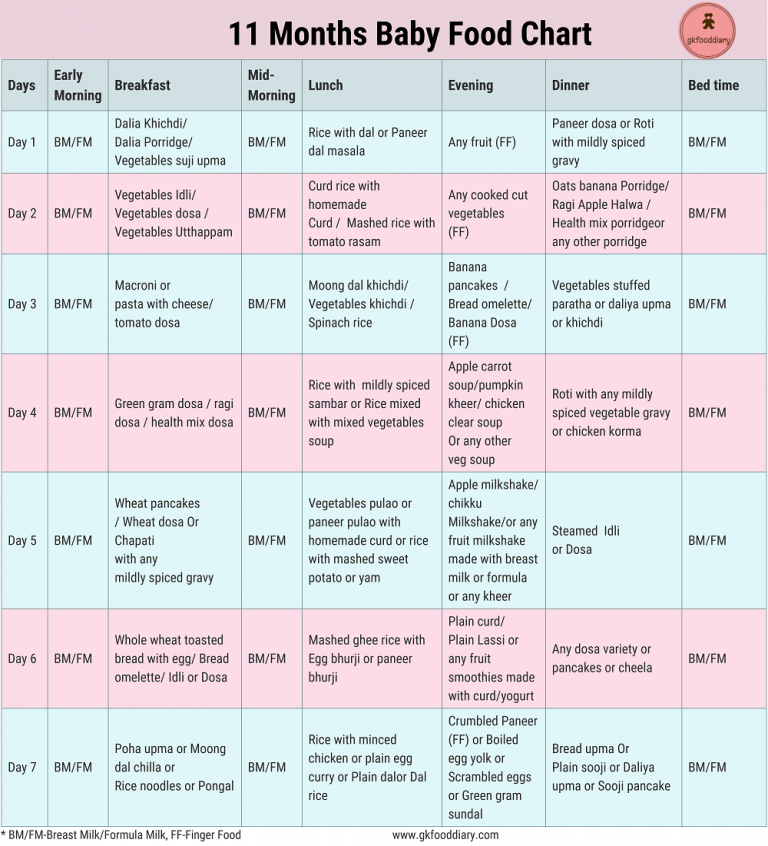 Recipe: Healthy Sloppy Joes
Mushroom Quinoa Risotto
This 30 minute mushroom quinotto or quinoa risotto is much easier to make compared to traditional risotto and requires zero stirring! Its thick consistency is perfect for spoon practice.
Served with butternut squash
Tip: Encourage your child to sprinkle the parsley and squeeze the lemon into their bowl by modeling!
Chicken quinoa casserole
With a little prep work beforehand, this quinoa casserole comes together so easily!
Beef Fajitas
I'm showing a lot of deconstructed meal ideas because they are a great way to expose your toddler to a variety of foods while supporting their desire for independence and control.
If your child doesn't have any issues with mixed foods, then yay! It makes your job much easier. This is why I encourage you to serve mixed foods early on and often.
Recipe: Pressure Cooker Steak Fajitas
More Dinner Ideas for Toddlers
Here is a sample one day meal plan that includes 3 meals and 2 snacks.
Remember you don't HAVE to offer 2 snacks. Always follow your perfectly unique child's lead.
7 am - Breakfast: 2 minute oatmeal with fruit and milk
9:30am - Snack: Sweet potato cakes with peanut/nut/seed butter
11:30am - Lunch: Beetroot pesto pasta with broccoli and tofu
2:30pm - Snack: Dry cereal + cheese
5:30pm - Dinner: Hamburger Helper + milk
Milk for 1 Year Old
The American Academy of Pediatrics recommends 16-24 ounces per day.
It is best to serve the milk WITH the meals. Milk is filling and so if offered throughout the day, it can sabotage their appetite and lead to grazing and not eating their meals.
As you transition from breastmilk and/or formula, start by offering a small amount for your child to get used to the taste and to limit waste.
Also, if your child doesn't like milk, that's OK! Milk is a convenient way to provide the key nutrients that they need. However, as long as your child is getting the adequate amounts of protein, fat, calcium, and vitamin D through food, it's not required.
Here's a deep dive on the best milk for toddlers, including non-dairy options.
I also want to add that if you are breastfeeding and want to continue, do it!! Yes food takes priority BUT breastmilk still provides nutrition and protection against disease.
Frequently Asked Questions
How much should a 1 year old eat?

At 1 year of age, solid foods are now the main source of energy and nutrition.
The American Academy of Pediatrics recommends that your baby consume around 1000 calories each day, and half of the calories should come from healthy fats.
And while there is a recommended serving size for toddlers, it is completely up to your child to decide how much and if they are going to eat. It is NOT your job to "get" your child to eat. Your job is to offer a variety of foods and set a predictable and consistent mealtime routine.
It is very normal for their appetite to fluctuate, so consider their food intake over the course of a week rather than by each meal or day, even.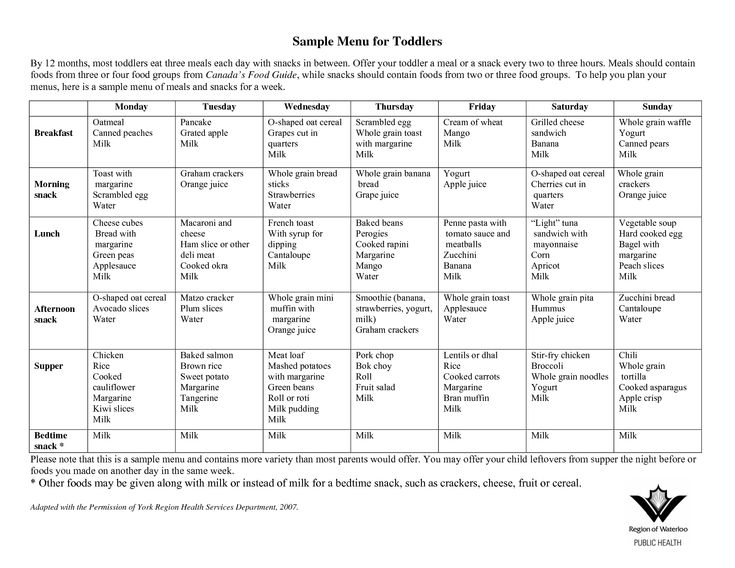 To minimize mess and to make the meal less intimidating, start with small portions and offer more if your child asks.
If your baby is growing, following their unique growth curve, and happy, they are eating the amount of food that's RIGHT for them, even if it's less or more than the recommendations or what you think they need to be eating
What foods should a 1 year old avoid?
All of the choking hazards that you avoided as a baby continue to apply. Some foods can be modified to be safe while some need to be avoided completely until age 4.
Whole nuts and seeds - finely grind
Nut butter - thin it out
Chunks of cheese - grate or cut into small pieces
Big chunks of raw/hard fruits and vegetables - thinly slice or grate
Round foods (e.g. cherry tomatoes, grapes) - quarter
Stick and hard foods (e.g. candy and gum)
Popcorn
Hot dogs - cut lengthwise and into small pieces
And make sure they are sitting down when eating.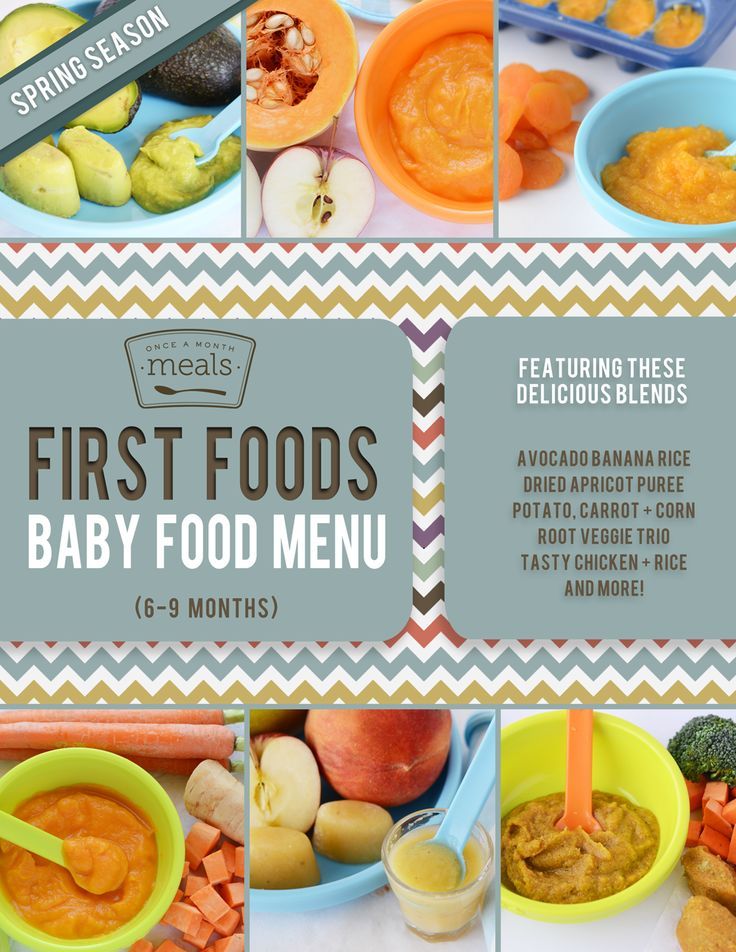 They should never be running, walking, playing, or lying down while eating.
Also try to avoid added sugars as much as possible until age 2.
I hope this post was helpful, and I'd love to hear your thoughts! Let me know by commenting below!
Sample Menu for a 1-Year-Old Child
Ages & Stages
Listen
Español
Text Size
Babies and young toddlers should get about half of their calories from fat. Healthy fats are very important for normal growth and devel­opment at this stage of their development.

All fats are not created equal, though. Healthy fats like those found in avocado, olive oil, fish, nut butters, and dairy are good for your child (and you). Unhealthy fats such as those found in fried foods, fast foods and many packaged foods are not healthy at any age. If you keep your child's daily caloric intake at about 1,000 calories, you needn't worry about overfeeding and risk of weight gain
Here is a sample menu for a one-year-old child who weighs about 21 pounds (9.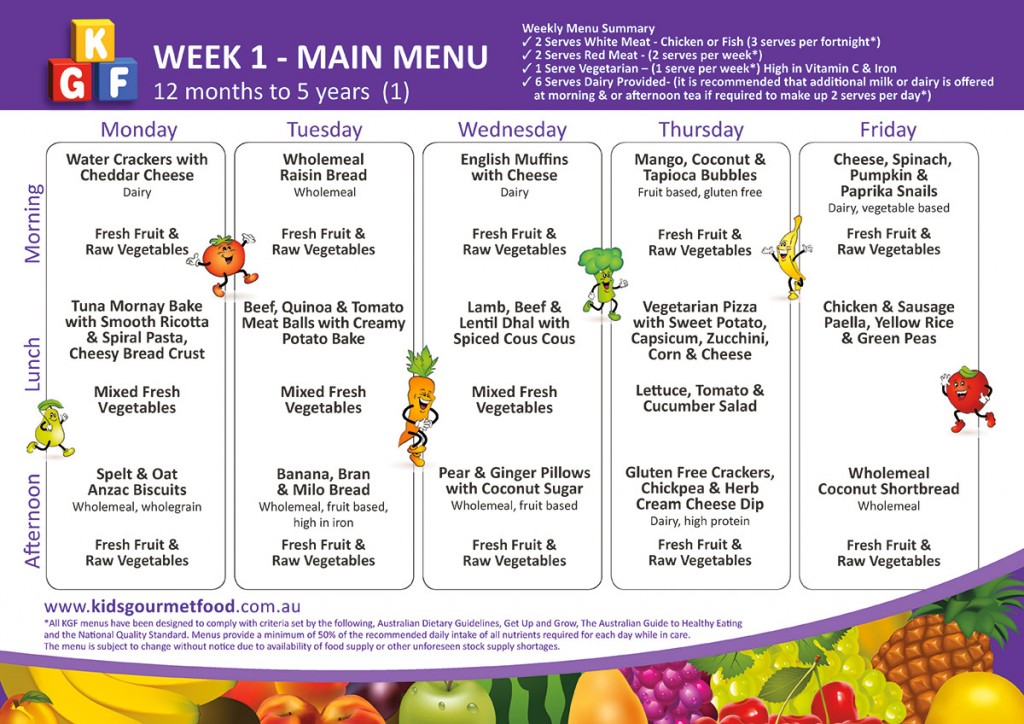 5 kg):
1 cup = 8 ounces = 240 ml
1 ounce = 2 tablespoons = 30 ml
½ ounce = 1 tablespoon = 15 ml = 3 teaspoons
1 teaspoon = ¹⁄³ tablespoon = 5 ml

BREAKFAST
½ cup iron-fortified breakfast cereal or 1 cooked egg

½ cup whole or 2% milk

½ banana, sliced

2 to 3 large sliced strawberries
SNACK
1 slice toast or whole-wheat muffin with 1–2 tablespoons cream cheese or peanut butter, or ½ cup yogurt with cut-up fruit

Water or ½ cup whole or 2% milk
LUNCH
½ sandwich: sliced turkey or chicken, tuna, egg salad or peanut butter

½ cup cooked green vegetables

½ cup whole or 2% milk
SNACK
1 to 2 ounces cubed or string cheese, or

2 to 3 tablespoons fruit or berries

Water or ½ cup whole or 2% milk

DINNER
2 to 3 ounces cooked meat, ground or diced

½ cup cooked yellow or orange vegetables

½ cup whole-grain pasta or potato

½ cup whole or 2% milk
Remember
Talk with your child's pediatrician if you have any questions or concerns about your baby's diet.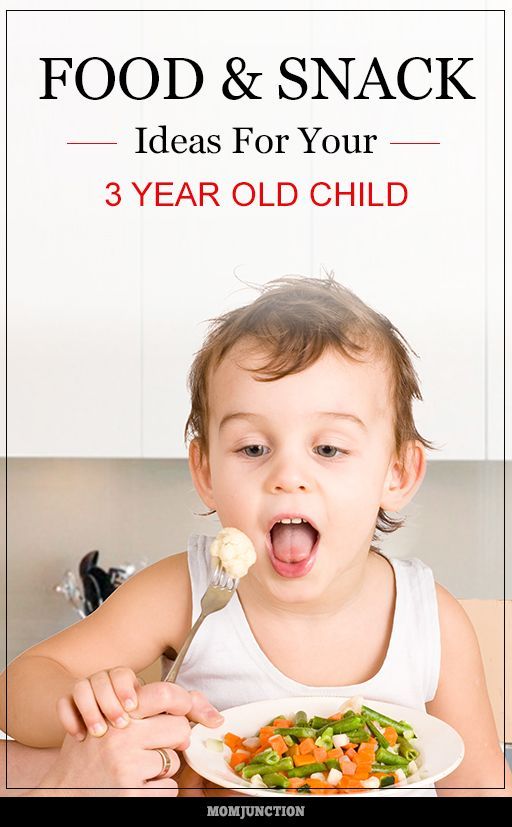 More information
Discontinuing the Bottle

Unsafe Foods for Toddlers

Selecting Snacks for Toddlers

Water & Juice
Last Updated

8/12/2022
Source

Caring for Your Baby and Young Child: Birth to Age 5 7th Edition (Copyright © 2019 American Academy of Pediatrics)
The information contained on this Web site should not be used as a substitute for the medical care and advice of your pediatrician. There may be variations in treatment that your pediatrician may recommend based on individual facts and circumstances.
Menu for a child up to a year (tables)
Approximately by 9 months the child develops a stable feeding schedule: frequency, time, dosage. All basic complementary foods have already been introduced, but breast milk or formula is still the mainstay of nutrition.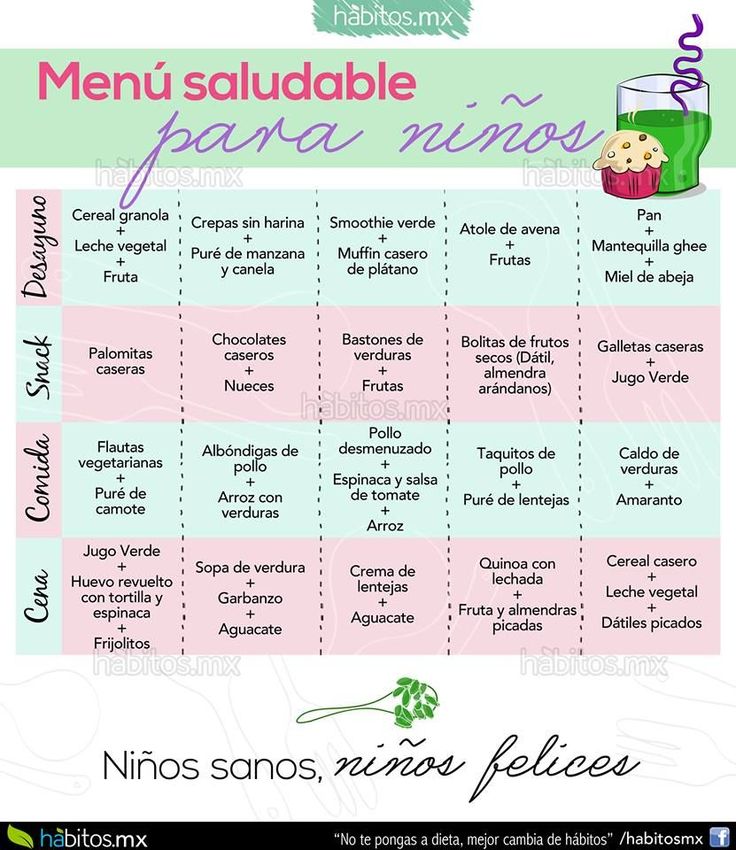 Nevertheless, mothers are at a loss in what sequence, in what quantity of products to give to a child at the age of to the year . Here are some options for an approximate menu for children aged 9+months to 1 year in tables . With the help of convenient tables, it will be easier for mothers to draw up a nutrition plan for the baby, taking into account age characteristics and individual preferences. Learn, choose, apply.
Weekly menu for a child from 9 months to 1 year
Menu of our mothers and grandmothers: from the book "Mother and Child", 1954, authors B. A. Arkhangelsky and G. N. Speransky - members of the Academy of Medical Sciences of the USSR. The approximate menu is designed for 5 main feedings per day (click on the table to enlarge it)
Features of the menu for children under 1 year old
1-3 month old baby eats only breast milk or milk formula.
In the menu of a 4 - 5 month old baby - artificial, the first complementary foods are introduced.
The menu of breastfed children under 6 months does not include additional meals. By this time, breast milk no longer fulfills the nutritional needs of the growing baby.
A child of 6-7 months eats 4-5 times a day, the menu becomes varied and looks something like this:
Variants of the daily menu for a child up to a year (table)
Table "Child's menu 6-7 months «
Children's menu 8-9 months
From 8 - 9 months of age, meat, fish, cottage cheese, kefir are added to the menu:
Sample menu for 1 day for a child 10 months :
At the age of 10-11 months in the evening feeding, milk can be replaced with kefir, gradually weaning the baby from the breast. Kids menu 10-11 months must contain:
breast milk or formula
milk oatmeal
rice or buckwheat porridge
vegetable broth
meat dishes
vegetable puree
fruit purees
vermicelli
egg yolk
kefir
juices
kissel
Number of breastfeeds up to one year old
Approximate diet for children up to one year old - NUTRICIA
Feeding schedule for a child under one year old
The numbers in the center of chart indicate feeding hours.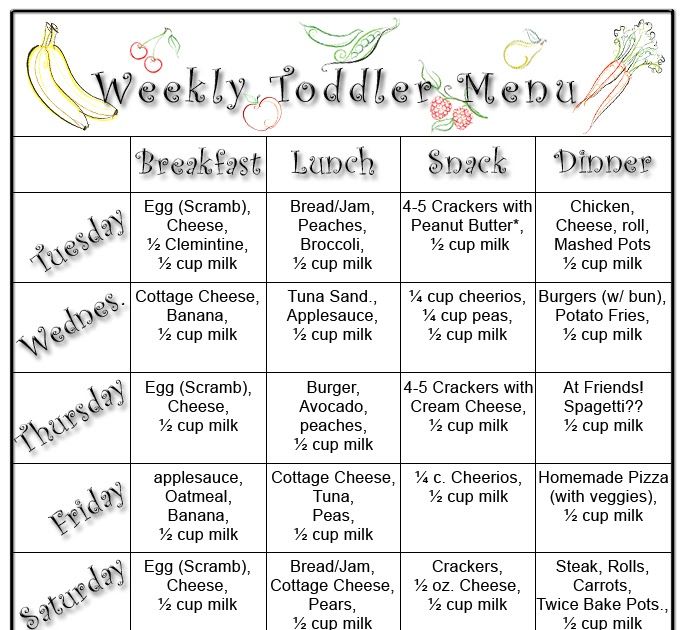 The concentric circles correspond to the months of life.
All tables and charts are recommendations. Based on them, you can create an individual menu for the baby, taking into account age characteristics and your preferences.
Bookmark the permalink.
Did you like it? Press button:
Recipes for babies under one year old - what to cook for babies
Chicken puree for babies 5.0
When you have a small child, you simply cannot do without a blender or mixer in the kitchen. Only with them will you get the right texture of puree for the first feeding. And the recipe is simple. ...more
3.8
If you prefer to cook milk porridge, then you should pay attention to the recipe for barley porridge with milk, which has time to melt and boil before it is served to the table - very tasty. ...more
Added by: Olga Makarova 09/24/2016
Frutonyanya pumpkin puree 5.
0
Starting from 4-6 months, pediatricians recommend that mothers introduce vegetable and fruit purees into the baby's diet. Homemade pumpkin puree is ideal for a first acquaintance. ...more
Added by: Oksana Ch. 12/02/2018
4.7
Preparing applesauce for babies for the winter is not at all difficult as it might seem at first glance. All we need is delicious and fragrant homemade apples. ...more
Added by: Oksana Ch. 08/27/2019
Simple semolina porridge 4.6
Here is a simple recipe for making semolina porridge. Cook it for breakfast. It is very useful not only for the little ones, but also for the big ones. The best breakfast is porridge, athletes say. Be healthy! ...more
Added by: Povarru 03/28/2014
Pear puree 4.1
Pear puree is one of the first foods to be introduced to a baby. This is not surprising, because the pear is very useful - it contains a lot of vitamins and nutrients! I tell you how to make pear puree for babies.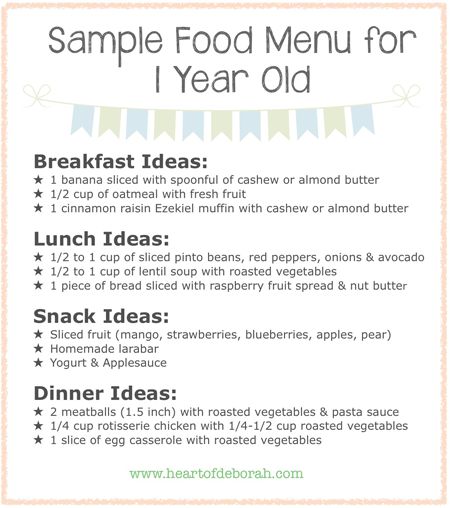 ...more
Added by: Kurzyupa 12/24/2013
Semolina porridge with pumpkin 4.0
Healthy pumpkin with semolina is a wonderful breakfast for both adults and children. I recommend the recipe for making semolina porridge with pumpkin for all occasions! ...more
Added by: Marina Shcherbakova 10/20/2015
5.0
For little kids (and adults who love delicious dairy breakfasts) semolina is a must-have dish in the list of morning cereals! I recommend a note in your cookbook recipe for semolina porridge! ...more
Added by: Marina Shcherbakova 07/16/2016
Corn porridge for babies 3.0
Tasty and satisfying corn porridge for the first feeding is easy to prepare at home not from a mixture in a pack, but using finely ground corn grits and milk of the required grade and fat content. ...more
Added by: Prika 09/03/2019
4.2
Banana puree is most often prepared for babies, but because it is very tasty, it can also be served as a dessert.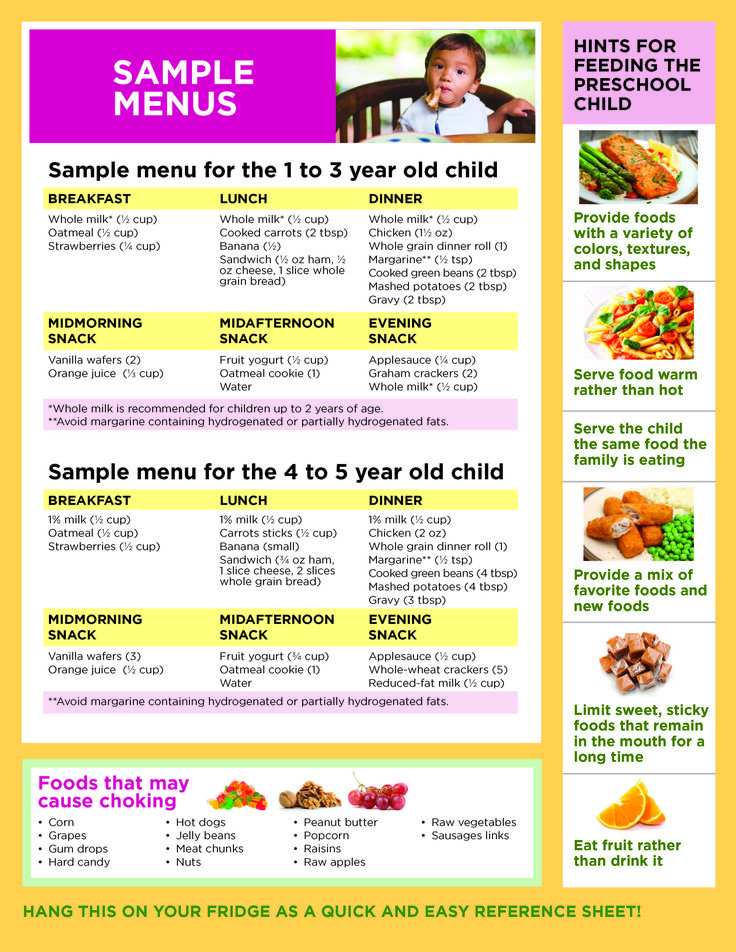 Below is a simple banana puree recipe. ...more
Added by: Mengrel12 08/19/2014
Corn porridge with milk 4.0
Having tried this wonderful porridge for the first time, I immediately fell in love with its amazing, incomparable taste, so now my day almost always starts with this healthy dish. ...more
Added by: Dashuta 01/19/2015
4.3
Homemade cottage cheese for babies is an excellent complementary food that starts from 7 months (for some children - from 4). You can prepare such a dessert quickly with the help of milk and kefir. ...more
Added by: Yulia Malchenko 11/27/2015
Wheat porridge with milk 3.6
An ideal breakfast is something that is both healthy and fast, because no one wants to sweat for a long time in the morning, especially if you are in a hurry to work. Wheat porridge with milk - just what you need! Try it! ...more
Added by: Alexey Marchuk 06/15/2016
4.6
Diversify the menu of your kids, and yours too, by preparing delicious and healthy milk corn porridge.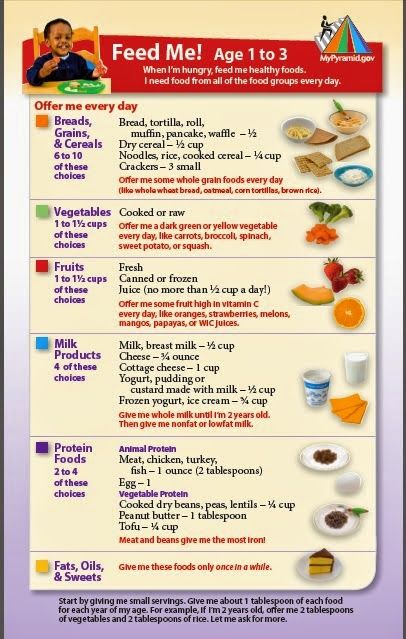 You can make porridge sweet, add fruits and nuts - very satisfying and healthy, I recommend it! ...more
Added by: Marina Shcherbakova 08/15/2016
Children's soup up to a year 5.0
When a child reaches the age of 6-7 months, new foods should be introduced into his diet. One of the most popular dishes for children is soup. I'll tell you how to cook children's soup. ...more
Added by: Alla 12/14/2018
5.0
One of the best first foods for babies is puree. But many mothers are lazy or do not have time, and buy ready-made jars with a dish. Although homemade options are much more useful. Try it for sure. ...more
Added by: Giulia Vetrina 01/05/2019
Carrot puree 4.5
Carrot puree is an excellent side dish for meat or fish dishes, as well as a dish suitable for feeding small children. It turns out very tasty. ...more
Added by: Roksolana 04/25/2013
5.0
Rice is a product that is well absorbed by the child's body.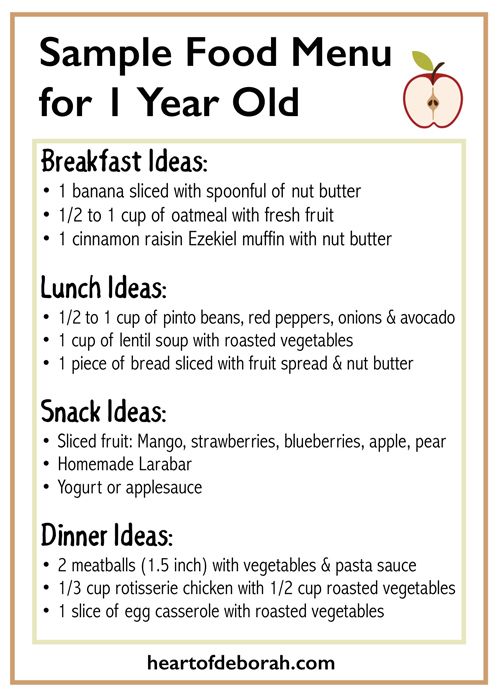 Therefore, it is included in the diet from a very early age. Today we are preparing rice porridge for babies. ...more
Added by: Zoya Shunina 08/31/2019
Zucchini puree for babies 4.7
There is a special diet for the little ones. Therefore, I want to offer you one recipe on how to make zucchini puree for babies. Prepare only healthy and fresh food for your baby! ...more
Added by: Mengrel12 09/22/2014
3.0
Lentils are very good for health, and therefore dishes from them should be included in the menu of supporters of a healthy diet. The following will describe how to prepare lentil puree. ...more
Added by: Mengrel12 08/25/2014
Baby broccoli puree 5.0
For some reason, children really like this puree and that's a fact! Of course, you can buy canned puree in the store, but here the question arises, what is more beneficial for the child? The answer is obvious, the matter is small! ...more
Added by: Alexey Marchuk 07/28/2014
5.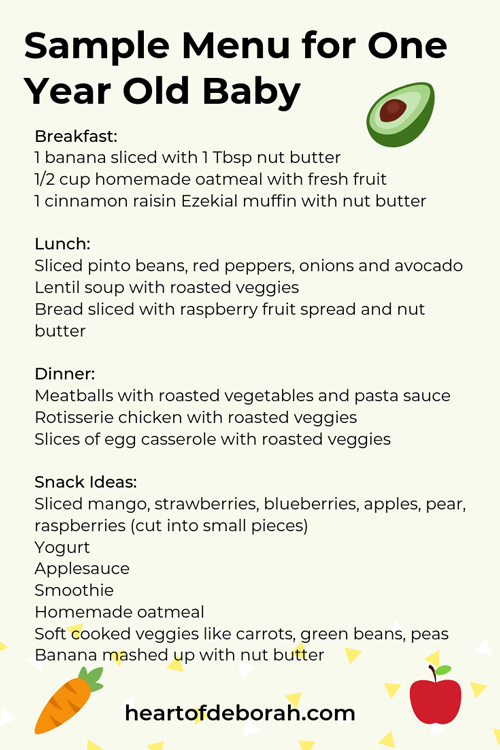 0
Fruit puree in a multicooker at home can be prepared from any fruit. The most common recipe is apple puree, which can be prepared with any fruit you like. ...more
Added by: Julia Malchenko 11/06/2014
Buckwheat porridge for the first feeding 4.2
Buckwheat porridge is rich in useful minerals and vitamins. Today I want to share a recipe on how to cook buckwheat porridge for the first feeding. Take note of the recipe! ...more 4.6
If you like healthy and tasty breakfasts/snacks, I recommend making delicious pumpkin porridge with rice and milk. The porridge is thick, rich and very appetizing. Incredible dish! ...more
Added by: Alexey Marchuk 09/20/2015
Rice porridge with pumpkin in a slow cooker 4.6
Very tasty and tender rice porridge with pumpkin. Thanks to the multicooker, it will not burn and will not "run away"! Great breakfast option for the whole family! ...more
Added by: Vika Vasilenko 10/19/2015
2.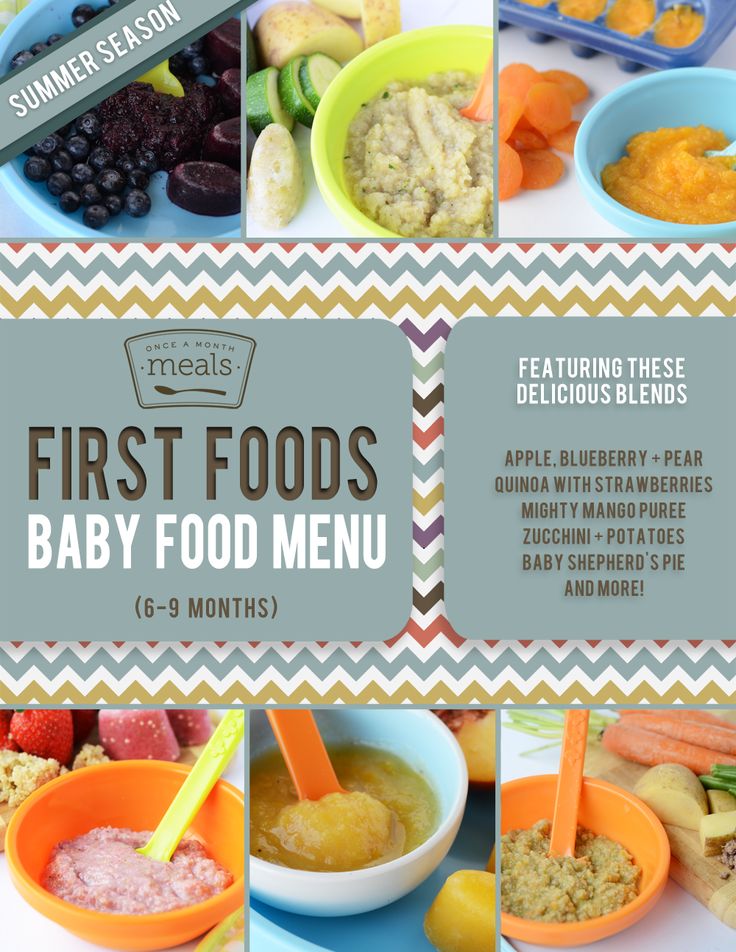 7
Learn how to make currant and cranberry jelly for a child up to one year old, and provide your child with a storehouse of vitamins. The fragrant delicacy will be to the taste to the kid. Yes, and you will like it too. ...more
Added by: NataLi 01/30/2017
Baby food up to a year 3.7
You have a small child, but you don't know what to feed him?) Today I will tell you how to prepare baby food for a child under one year old. We will prepare mashed potatoes based on breast milk. ...more
Added by: Arutyunova Christina 12/12/2018
4.8
It takes about 15-20 minutes to prepare a fragrant pumpkin for your baby's first food. Pumpkin puree will turn out tender and juicy, very tasty, velvety in texture. ...more
Added by: AlenaPrika 11/06/2019
Applesauce 5.0
Applesauce is perfect for baby food. Adults will also love it. You can use it both freshly prepared and stock up for future use. ...more 5.0
This prune puree is suitable for babies from 5-6 months.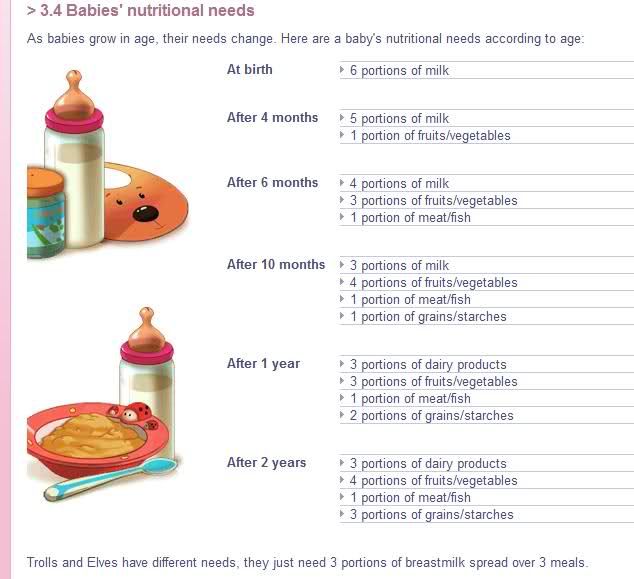 A lot of mashed potatoes are not recommended because of its laxative properties. Also, prune puree can be added to cereals. ...more
Added by: Alexey Marchuk 08/01/2014
Apple puree 4.2
A simple recipe for apple puree ...more
Added by: Elena Sokolova 07/27/2012
3.7
Applesauce is the first food in a little man's life after breast milk, since apples are one of the healthiest foods for a baby, let's make applesauce. ...more
Added by: Nufica 10/27/2014
Oatmeal jelly 4.1
Recipe for making oatmeal jelly - to your attention. Such jelly is very useful for the human body. Improves material metabolism, increases immunity, helps to strengthen the body. ... more
5.0
There is probably no child in the world who does not like peaches. This wonderful, sweet, juicy fruit always delights both children and their parents. ...more
Added by: Nufica 04/20/2015
Zucchini puree 4.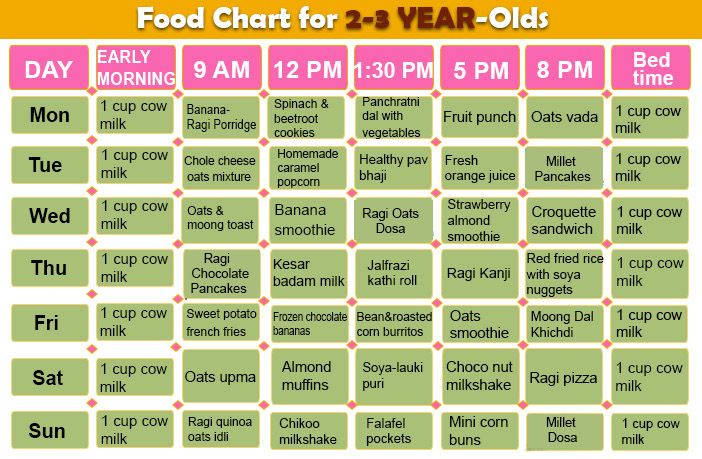 1
Zucchini puree is very tasty and healthy. The recipe also uses potatoes. In general, why not experiment and make potatoes more healthy and tasty?! ...more
Added by: Alisa 5.0
If you don't mind experimenting, I highly recommend mashed broccoli. Delicious, fast and incredibly healthy - for both adults and children. Try it! ...more
Added by: Glasha 05/24/2013
Meat puree for baby 4.0
Is homemade puree worth it? Of course, especially during the first feeding, when the child must eat a full portion of meat in 40 grams, which is still not known whether it is on sale. ...more
Added by: Nufica 11/12/2014
5.0
Recently I decided to try a vegetable puree recipe - so to speak, to combine the useful with the pleasant. It turned out to be a decent dietary dish. ...more
Added by: Mengrel12 09/08/2014
Applesauce in a hurry 5.0
For adults and children, I offer a quick recipe for applesauce. Simple, fast, very tasty - it's worth repeating at home.