Paneer finger food for babies
40 Healthy Paneer Recipes for Babies and Kids
Paneer is a common ingredient in Indian homes, but we use it in just a few dishes. Here are 40 Healthy Paneer Recipes for Babies and Kids to ensure variety!
40 Healthy Paneer Recipes for Babies and Kids
1. Homemade Paneer
2. Paneer Vegetable Puree
3. Spinach Paneer Puree
4. Fruity Paneer Puree
5. Cauliflower Paneer Mash
6. Flavored Paneer
7. Cottage Cheese Fruit Bowl
8. Cottage Cheese Oats Pancakes
9. Fish Broccoli Cottage Cheese
10. Strawberry Cottage Cheese Mini Pancakes
11. Easy Paneer Tikka
12. Stuffed Paneer Kuzhi Paniyaram
13. Paneer Sandwich
14. Paneer Fingers
15. Paneer Popcorn
16. Paneer Pakoda
17. Homemade Paneer Wheat Biscuits
18. Pan Fried Paneer Cubes
19. Paneer Cutlet
20. Baked Paneer Bread Rolls
21. Paneer Omelette
22.
Multi Millet Paneer Paratha
23. Paneer Vegetable Fried Rice
24. Cheesy Palak Paneer Paratha
25. Paneer Vegetable Paratha
26. Paneer Broccoli Soya Ghee Roast
27. Oats Paneer Uttappam
28. Paneer Kheer
29. Paneer Cheese Toast
30. Paneer Millet and Dudhi Koftas
31. Gulkand Paneer Burfi
32. Soya Paneer Lollipop
33. Paneer Cigar Rolls
34. Paneer Momos
35. Bread Paneer Pakoda
36. Chapathi Paneer Rolls
37. Cottage Cheese Omelette Muffins
38. Cottage Cheese Scrambled Eggs
39. Paneer Pav Bhaji
40. Butternut Cottage Cheese Pasta
Buy Healthy Nutritious Baby, Toddler food made by our own Doctor Mom !
If you ask parents what the most important nutrients for kids are, most of them are likely to mention iron, protein and calcium, along with fiber. And they would be right too, as these nutrients are crucial for healthy growth and development in children.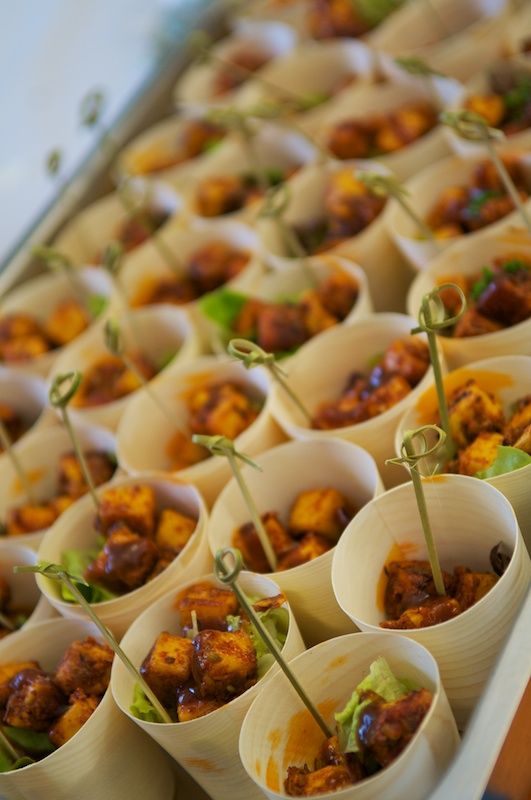 But since kids are picky eaters, it's a challenge to get them to eat different foods to get all their nutrients. Which is why a multipurpose ingredient like paneer is perfect!
Paneer is essentially a kind of cheese, made by curdling milk with an acidic element like lemon, curd or vinegar. The curds are separated from the whey and compressed to form blocks, which are then cut into desired shapes and sizes. Being a dairy product, paneer is a rich source of calcium and phosphorous, and being a compressed form of milk, it's also an excellent source of protein. Paneer also contains a good amount of healthy fats that ensure good development and a lowered risk of lifestyle diseases.
Another point about paneer is that it's quite neutral in flavor, which makes it perfect for little babies and young kids. This also means that paneer can be used in a variety of dishes, from sweet to savory. Today we're listing our favorite healthy paneer recipes for babies and kids, which'll ensure they get their share of nutrients.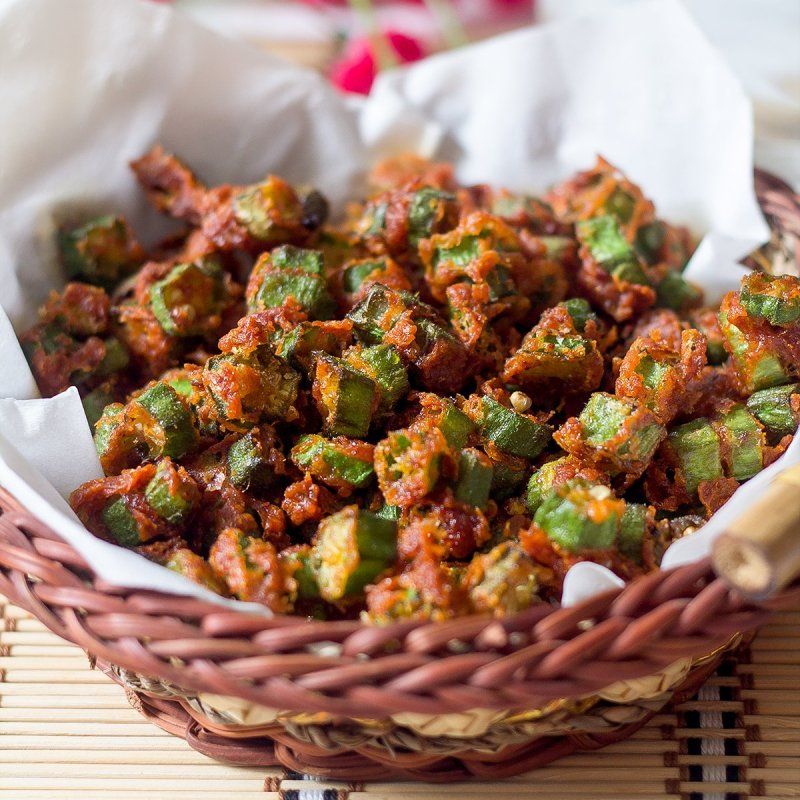 Let's start with the most basic recipe – how to make paneer! Although paneer is available in every grocery store, most Indian homes still make their own paneer and swear it tastes better this way! GK Food Diary gives us the step by step instructions to go about making our own paneer at home.
Mixing paneer with vegetables is a great way to ensure your baby gets a load of nutrients in one go. This vegetable puree has a mix of healthy veggies in a delicious creamy puree.
Don't let your kids be one who runs at the sight of greens on his plate! Start them young with a spinach paneer puree from GK Food Diary. With paneer and curd, this puree is packed with calcium and healthy fats.
Like we mentioned earlier, paneer is a versatile ingredient that goes well with fruit and vegetables. Treat your baby to this fruity paneer puree that is as good as a dessert or pudding!
Cauliflower has suddenly become a big deal in the western world, but we've always known its benefits here in India! Mom Junction has a recipe that combines the various nutrients of cauliflower along with the protein rich paneer.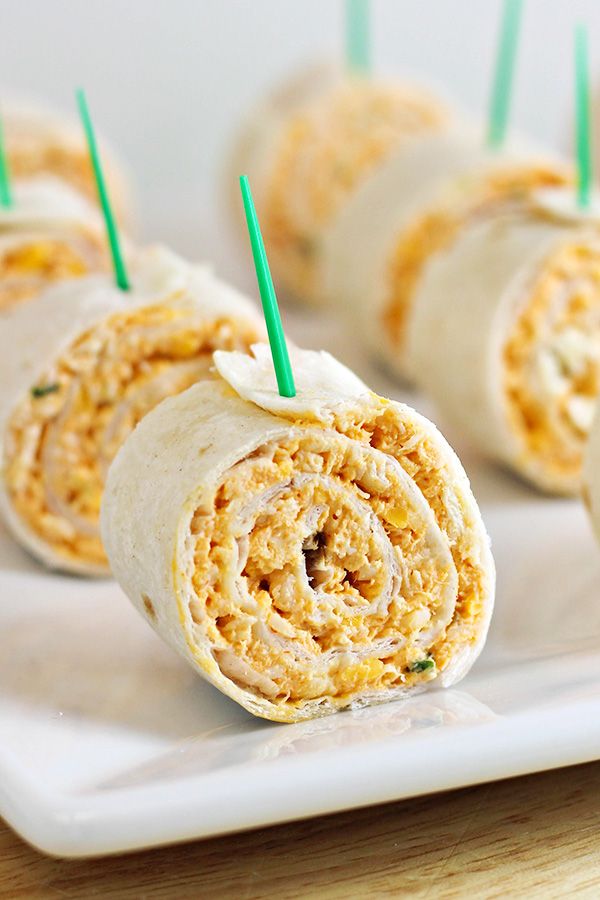 We know that plain paneer is bland in neutral, but the beauty of making your own paneer is that you can change things up as you like! Here is a flavored paneer recipe, where you can add spices and herbs to your liking for some extra punch.
If your entire family is enjoying their dessert or kheer on a summer afternoon, don't let baby feel left out! Of course, you don't have to feed her anything she can't have – just give her these cottage cheese fruit bowls from Baby Foode.
Ever considered putting paneer in pancakes? Yummy Toddler Food shows us that it can be done, and the results are great too! These soft pancakes are a great finger food for babies over 8 months.
Once you've decided to introduce baby to meat and fish, it may be tricky to find ways to feed your baby fish. Little Mashies solves this problem with this recipe that packs a protein punch as well as a good amount of healthy fats.
We love these cute little pancakes made with strawberries! Feeding Olive's recipe is a genius way to sneak in some fruit for picky eaters, along with some protein on the way.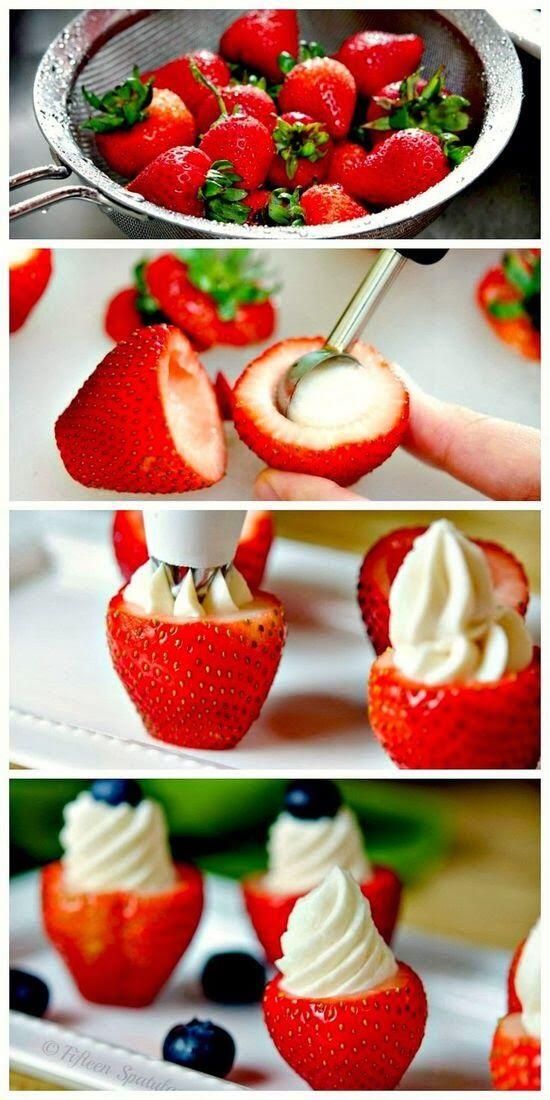 (The recipes listed below are suitable for children over the age of 1)
Paneer tikka is one of the most commonly ordered dishes when eating out, but this recipe proves that you can just as easily make it at home – with a fraction of the cost and with more nutrients!
Kuzhi paniyaram is something most South Indian households make during celebrations. Curry Trail combines this festive special with paneer for a unique dish.
Paneer is one of the easiest and quickest things to cook with, which is why it's a great option for busy mornings. This paneer sandwich works well for breakfast or in the lunch box and will hardly take any time to prepare.
Move over chicken nuggets and fish chips, paneer fingers are in the house! Indian Ambrosia has a delicious evening snack recipe that is just asking to be dipped in a delicious, healthy dip!
15. Paneer Popcorn
The next time your kids ask to go to the nearby fried chicken place, tell them you have something better! Akilas Kitchen has a recipe for paneer popcorn which is a great idea for a kiddie party.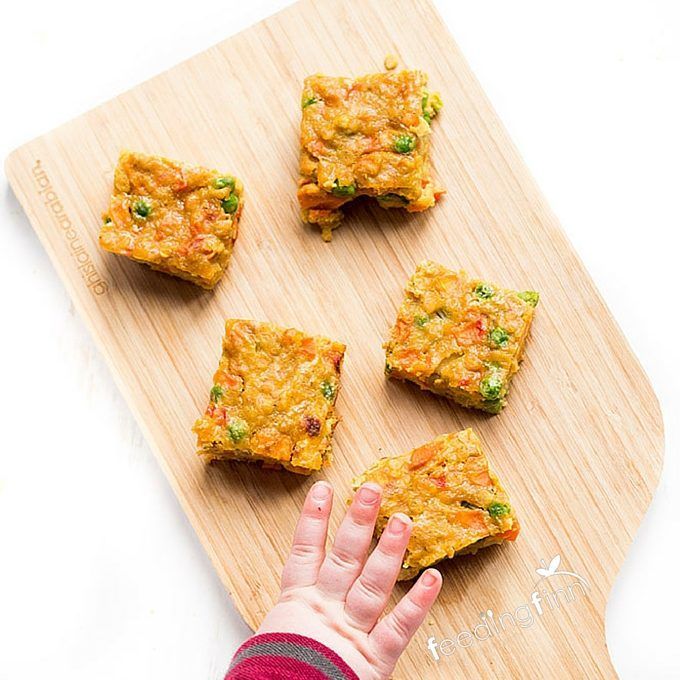 Every home has their set of pakodas they make every monsoon, and now you can add this paneer pakoda recipe to the list as well!
Paneer and biscuits? Yes, we've gone ahead and combined the two for a delicious, cracker-like biscuit that's miles better than regular store bought crackers!
Sometimes the simplest dishes are the most flavorful, like these pan fried paneer cubes. If you already have paneer cubes in your fridge, this dish will take just minutes to rustle up – great for impromptu hunger pangs!
Any Indian cook worth her salt can make cutlets or tikkis out of anything, so why should paneer be left out? These paneer cutlets can be pan fried and are a great low-oil alternative to deep fried pakoras.
If you want to do away with the oil completely, then put away those pakoras and cutlets and try these baked bread rolls from Whisk Affair instead. Don't they look crispy and yum?
If you want to add some extra bulk to your breakfast omelette, paneer is the easiest way to do it! GK Food Diary's paneer omelette also works as a light weight dinner that's filling without being heavy.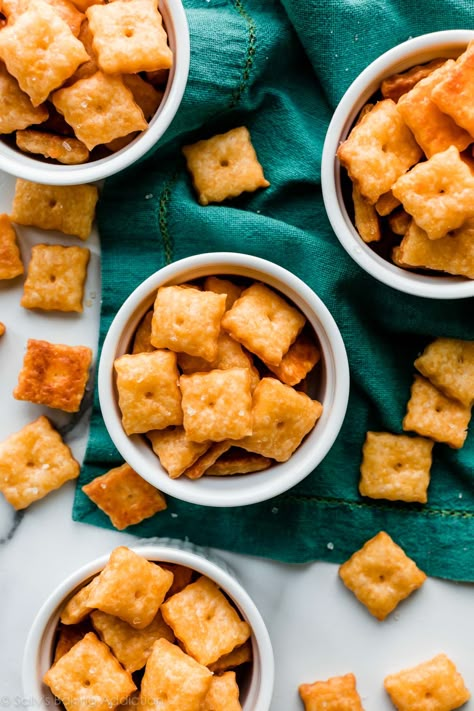 Paneer parathas are a popular option with kids and they'll choose this over plain rotis any day! Take the health quotient a notch higher by using multi millet flour instead of plain atta.
Kids love Chinese food, but the one you get in restaurants isn't exactly healthy. Satisfy your kids' cravings without compromising on nutrition with this light and simple paneer fried rice recipe.
24. Cheesy Palak Paneer Paratha
We know kids love paneer paratha, so why not make the most of this and sneak in some palak? Cubes n Juliennes gives us a recipe that's made cheesier and healthier – in short, more kid-friendly!
When you are adding paneer to your parathas, you might as well go the whole hog and add some veggies too! Kids will enjoy this paratha so much they won't bother picking out the veggie bits!
Packaging is part of the attraction of food for kids, and Archana's Kitchen does this well with these cute looking paneer ghee roasts.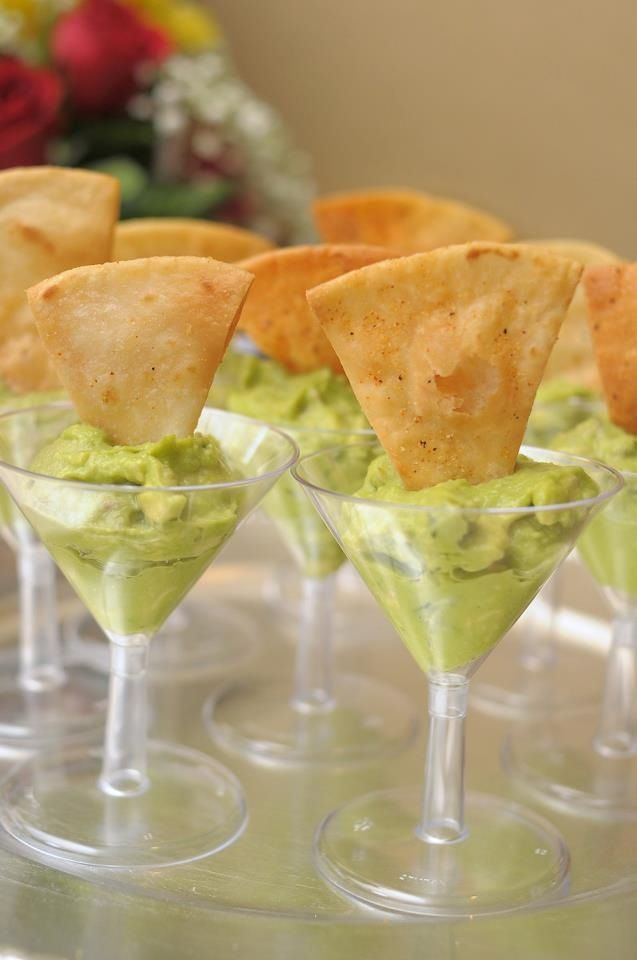 What's more, it's packed with broccoli and soya too!
When you're adding paneer to parathas and fried rice, why not add it to uttappams too? Archana's Kitchen has a paneer uttappam recipe, made healthier by using oats. Go for organic oats for best results.
The natural creaminess of paneer makes it a great choice for desserts like kheer. This paneer kheer is a delicious take on a traditional festive special and will be loved by the whole family.
Toast is something everyone makes at least a couple of times a week, so why not turn it into a special dish? My Dainty Kitchen shows us how to use paneer to transform plain toast into a mini pizza!
Dudhi isn't a vegetable most kids take kindly to, so Moms are forever looking for ways to sneak it in, but it's tricky. However, Saffron Trail has the solution to make kids fall in love with dudhi – paneer dudhi koftas!
Aah, burfi – just the thought brings back memories of Diwali and weddings! Priyas Kitchenette makes a delicious burfi with paneer and gulkand – enough to turn a normal day into a celebration!
These paneer and soya lollipops from Batter up with Sujata are a protein power couple in an attractive kid-friendly form.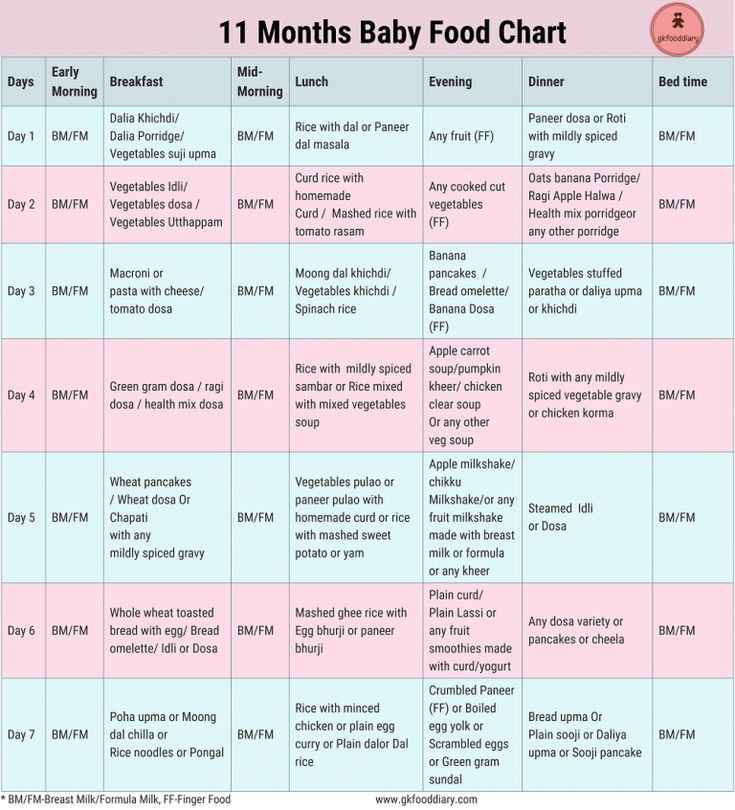 No one is going to say 'No' when they see these cute lollipops!
Cigarettes are bad for you, but not these paneer cigar rolls! Chef in You shows us all the step by step instructions to make these yummy snacks which would be great for kids parties too.
Craving momos in the rain? Cook Click n Devour gives us a healthy steamed momos recipe stuffed with paneer. The fact that it uses paneer filling makes this a quick recipe, as opposed to chicken or shrimp momos.
If you've got leftover bread at home and the kids are tired of sandwiches, try out this bread pakoda recipe from Mints Recipes. This is perfect if you make paneer at home and can cut it into slices of a size you want.
Kids may not be fond of plain chapathis, but roll it up with a delicious filling and it suddenly turns into an exotic dish! Padhu's Kitchen makes use of this fact with a simple recipe that kids will love for sure!
Muffins don't always have to be on the sweet side, they are great when savory too.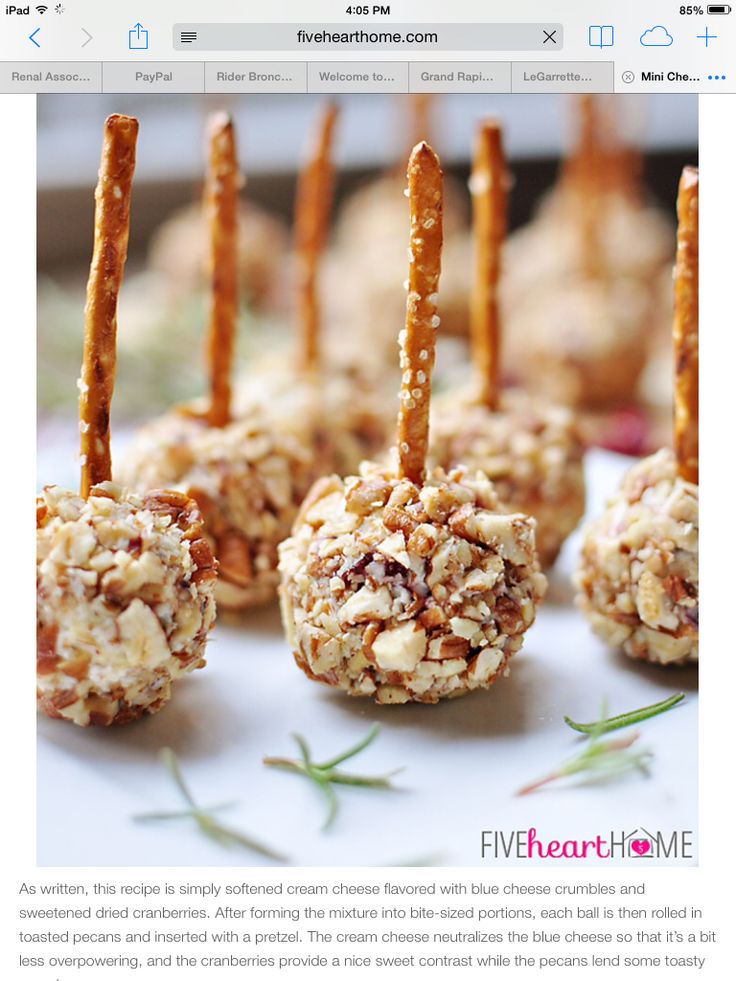 Slender Kitchen shows us how to make a kid-friendly, healthy breakfast with paneer, eggs and veggies. Perfect for weekend mornings!
Scrambled eggs taste great when they're creamy and soft, and the addition of paneer takes this simple dish to another level! Check out the recipe at The Schmidty Wife.
Is there any kid who doesn't drool at the mention of pav bhaji? Hebbar's Kitchen gives India's number one street food a nutritional face lift by adding paneer to the mix.
Paneer may seem like an unlikely combination with pasta, but My Kids Lick the Bowl proves otherwise! Use large pasta shells so the paneer sauce can settle inside and the kids will have fun eating them.
Buy Healthy Nutritious Baby, Toddler food made by our own Doctor Mom !
Shop now!
Paneer Blocks For Babies and Kids
PANEER BLOCKS can be an interesting, healthy, and easy-to-make recipe at home. It can be a wonderful snack or finger food for babies and also a starter for a family lunch/dinner.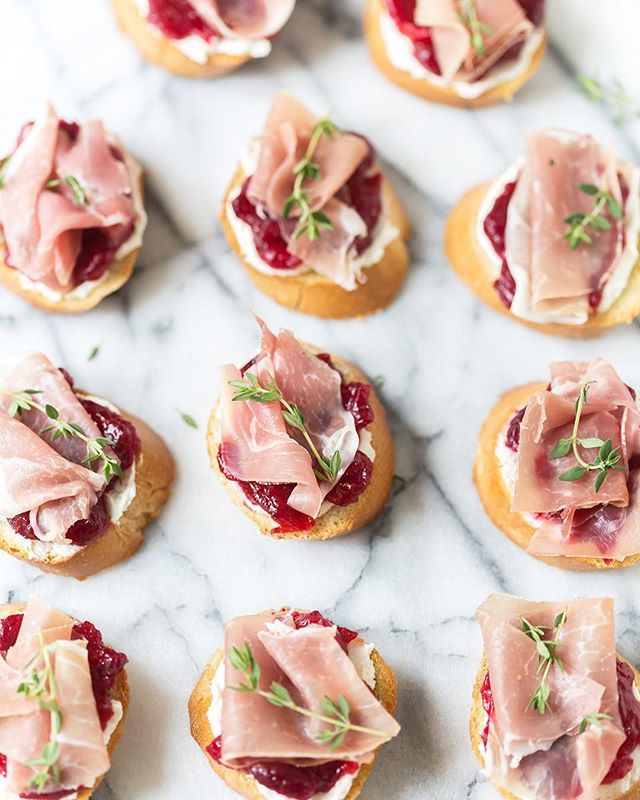 It can be a great lunch box recipe for your school-going kids too. Since it is a dairy product, it is also a complete food and keeps your little one full for longer hours. Paneer can either be made at home or can be brought from any store. Here is how to make Savory Paneer Blocks easily.
Paneer Blocks For Babies and Kids
Paneer Blocks made at home can be as tasty as barbeque paneer or Paneer Manchurian which kids generally love to eat. They are also soft to eat and easy to digest.
Can be given to 8 months +
Health Benefits of PANEER for Babies and Kids
:
• Dairy Product rich in nutrition helps in enhancing growth
• High protein keeps your baby energized
• Calcium-rich, Paneer is the best substitute to milk for cranky toddlers
• For adults, Paneer is known to control Blood Pressure and reduces the risk of Breast Cancer
Also, read our other Paneer Recipes:
Sathu Mavu Paneer Crackers
Paneer Butter Masala
Sweet Corn Paneer Chat
Video: How to make PANEER BLOCKS For Babies and Kids?
Video in Hindi – पनीर ब्लॉक्स
Video in Kannada – ಪನ್ನೀರ್ ಬ್ಲಾಕ್ಸ್
Paneer Blocks For Babies and Kids
PANEER BLOCKS for Babies and Kids is a healthy snack for all ages which can be prepared at home easily.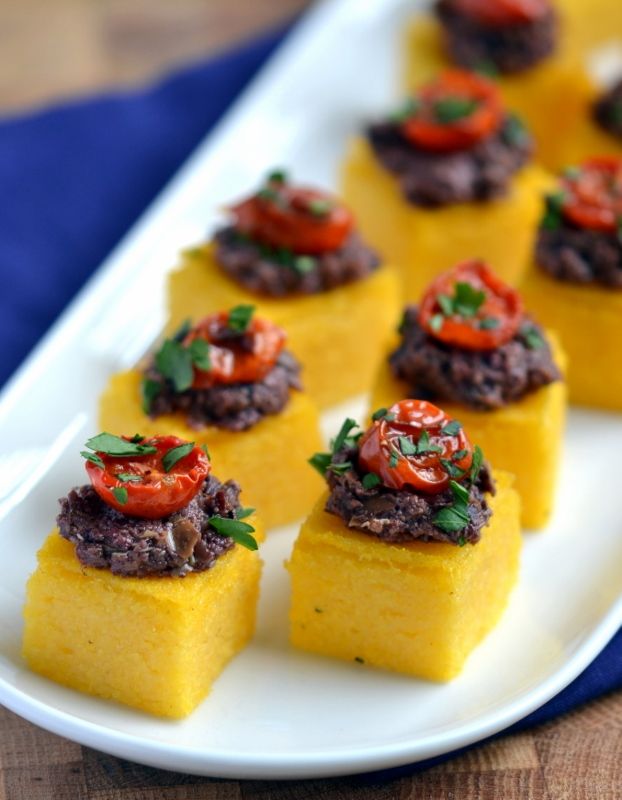 Author:Kavitha Prashanth
Recipe Type: Baby Food
Cuisine:Indian
Ingredients
Paneer Cubes - 200gms
Turmeric - 1/2 tsp
Cumin - 1/2 tsp (optional)
Pepper - 1/2 tsp
Salt - 1/2 tsp (for babies above 1 Year)
Curd - 2 tsp
Method
In a Bowl take Paneer cubes and add turmeric powder
Now add Pepper Powder, cumin powder and salt (optional)
Add hung curd / thick curd and mix/toss well till its coated well on the cubes
Allow to rest for 15 minutes by closing a plate
Take a pan, heat oil and add the marinated Paneer
Set it every cube is coated with oil at least on one side
Shallow fry this until it turns golden brown
Flip and cook for both sides (2 mins approx. for each side)
PANEER BLOCKS are now ready to serve
For regular updates please join our Instagram and Facebook Page.
Paneer Blocks For Babies and Kids
Method of making Paneer Blocks Snack for Babies & Kids:
1.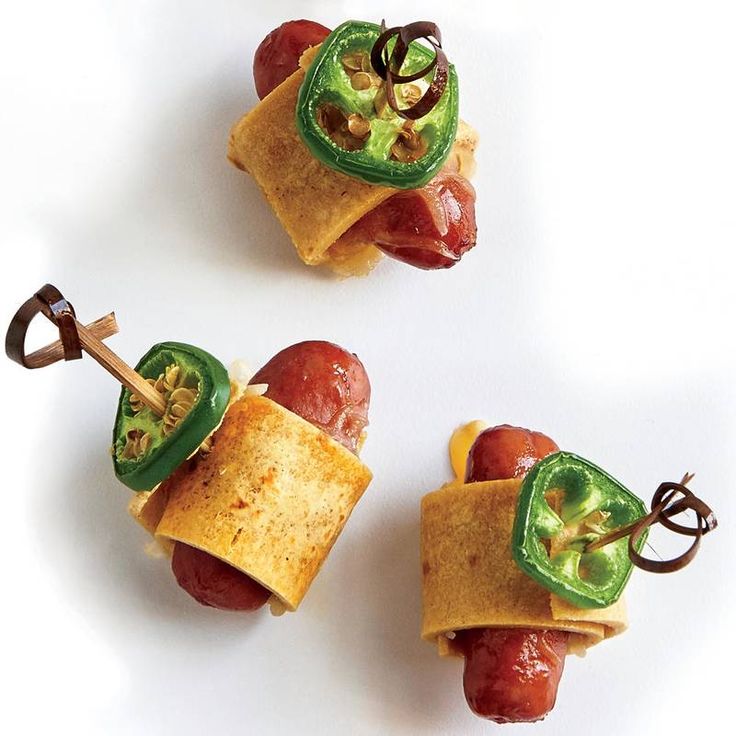 In a Bowl take Paneer cubes and add turmeric powder
2. Now add Pepper Powder, cumin powder and salt (optional)
3. Add hung curd /thick curd and mix/toss well till its coated well on the cubes. Allow to rest for 15 minutes by closing a plate. Take a pan, heat oil and add the marinated Paneer. Set it every cube is coated with oil at least on one side
4. Shallow fry this until it turns golden brown. Flip and cook for both sides (2 mins approx. for each side)
5. You can also grill it in an oven. Yummy PANEER BLOCKS are now ready to serve
Paneer Blocks For Babies and Kids
Thank you for reading this article. For regular updates please join us on  Instagram, Facebook Page, Pinterest, and our YouTube Channel. You can also join our Kannada Moms Group, Kannada Youtube Channel, Kannada Instagram. Feel free to post your queries, we would be happy to help. 
Views: 3,580
Homemade paneer - step by step recipe with photo
Rate it
Buy groceries
Paneer is a famous Indian cheese.
Delicious, soft, nutritious, vegetarian, marbled white cheese. Its use is possible as an ingredient for a dish, as a side dish, as a dessert, and as an independent dish. It is made from simple, affordable ingredients. It can be baked, boiled and even fried. And its taste varies depending on the spices and herbs used.
Author: Anastasia Stets,
reader and author of Food.ru
Nutritional value per 100 g Calories calculated for raw foods.
Will be ready in
40 minutes
Time in the kitchen
15 minutes
Difficulty
We estimate the complexity of recipes so that you can calculate your time and effort.
Levels 1-2: very simple and simple dishes.
Level 3: preparation is clear, but experience is needed, it may not work the first time.
Levels 4 and 5 require special technique, skill and time.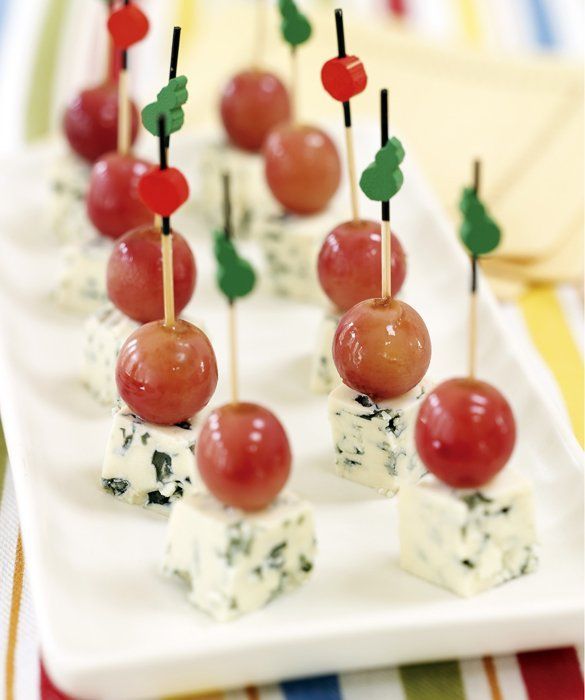 Spicy
Assessing how spicy a dish will turn out, to which pepper or spices are added according to the recipe.
1 - food was peppered quite a bit.
2 - pepper is felt, but the dish does not have a sharp aftertaste.
3 - A slight "sharp" aftertaste appears.
4 - pepper is strongly felt, but the dish can still be eaten without drinking.
Number 5 is very spicy food, not everyone will eat it!
Kitchen
Indian
Common allergen
Here we draw your attention to whether the dish contains common and dangerous allergens. Before cooking, make sure that you do not have an individual intolerance to other products from the list of ingredients.
Cow's milk protein
Make sure that you do not have an individual intolerance to other ingredients.
Products for the recipe
Portions
For the dish
Milk
Step 1
Pour milk into a saucepan and place over medium heat.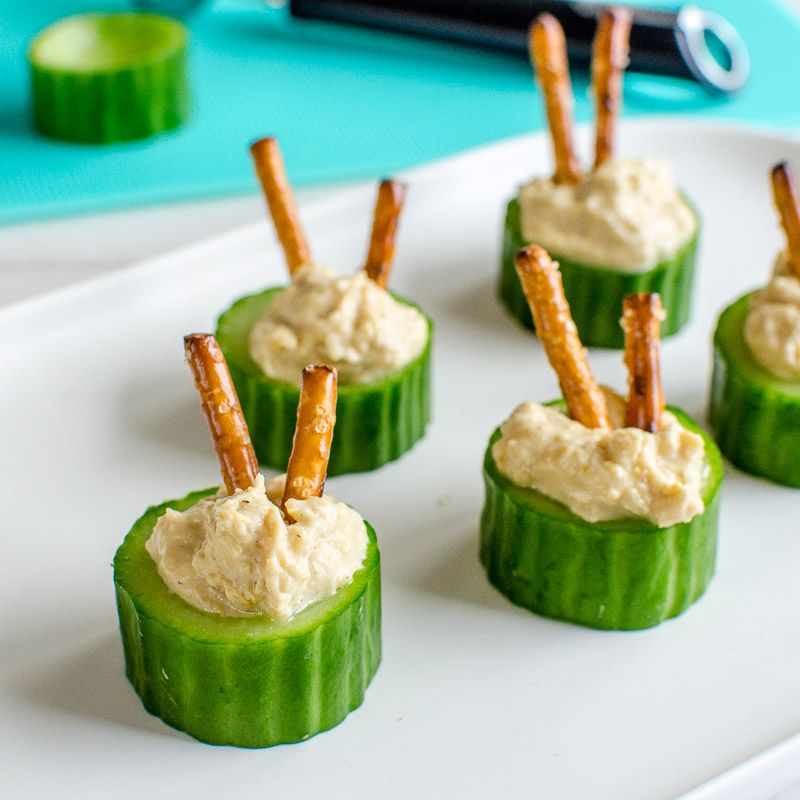 Separately, in a glass, mix lemon juice and water, and as soon as the milk begins to boil, pour diluted lemon juice into it. As soon as the cottage cheese begins to separate from the whey, turn off the milk.
Step 2
Turn the resulting curd mass onto cheesecloth and squeeze out the liquid. Rinse with water, add salt and herbs if desired, wring out again.
If you want a firmer cheese, put it under a press.
to impress
For a spectacular serving of Paneer cheese, cut it into cubes, roast it and serve with a splash of lemon juice on skewers.
Paneer cheese: paneer recipe, homemade paneer
Contents
Indian paneer: what is it?

Texture and taste
Nutritional value
Benefits and harms

Homemade paneer recipe

Making cheese
Paneer pressing
Cheese additives

How to choose the right paneer and where to store it?
Paneer Dishes
Total
Paneer, a type of fresh cheese made in Asia and India, is famous for its taste and health benefits.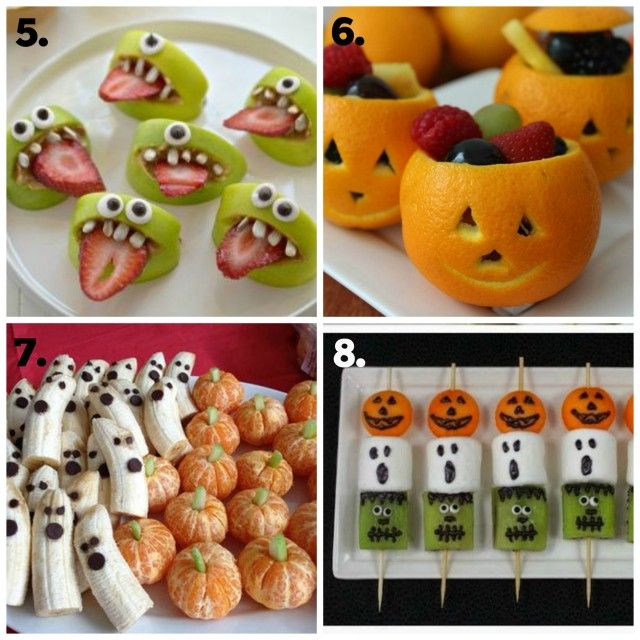 The recipe for paneer is simple and includes a few ingredients. The cheese product has its own characteristic taste, thanks to which it is combined with various dishes, herbs and spices.
Indian paneer: what is it?
In Asia, India and Pakistan, paneer is a universal cheese base. Homemade product has a fresh taste with bright sourness. Outwardly, it resembles cottage cheese, but without sharpness. A strong natural acid is used to sour the curd mass. Milk is taken as the basis. Cheese is famous for its crumbly structure and special moisture.
The name has a Persian origin. So called different types of cheese, similar to cottage cheese. There are also many variations of paneer - each nation has its own recipe and features of the cooking technology. The classic version refers to Indian cuisine.
Indian cheese has many analogues in the world: for example, Russian cottage cheese. This traditional paneer has its own preparation - a technology that allows you to get a product that is unique in taste: it looks like cottage cheese, but it is not.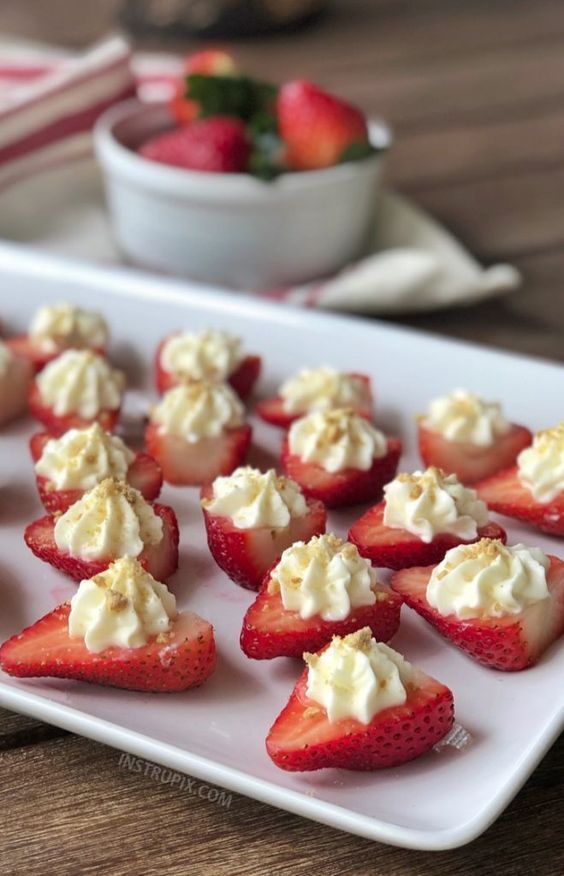 What is Indian cheese like:
it always has a delicate, moderately uniform structure;
smooth surface;
color white, more like marble – if the cheese is with additives, then the color is different from the classic version;
average humidity should be 30%;
average fat content not less than 50%.
The Indian curd version should have a subtle aroma and slightly sour taste. It is dense, uniform, without pronounced granularity. If it is too porous, then the product was cooked incorrectly.
Paneer is used as a treat on its own or as an ideal base. It is added to various fillings, casseroles, salads. Paneer is served both raw and fried with various additives. Due to its unobtrusive taste, the cheese is versatile in use.
Texture and mouthfeel
Curd products prepared using similar technologies tend to have graininess. They are crumbly, do not hold one shape. Although paneer has a similar nature, it looks moderately dense and uniform.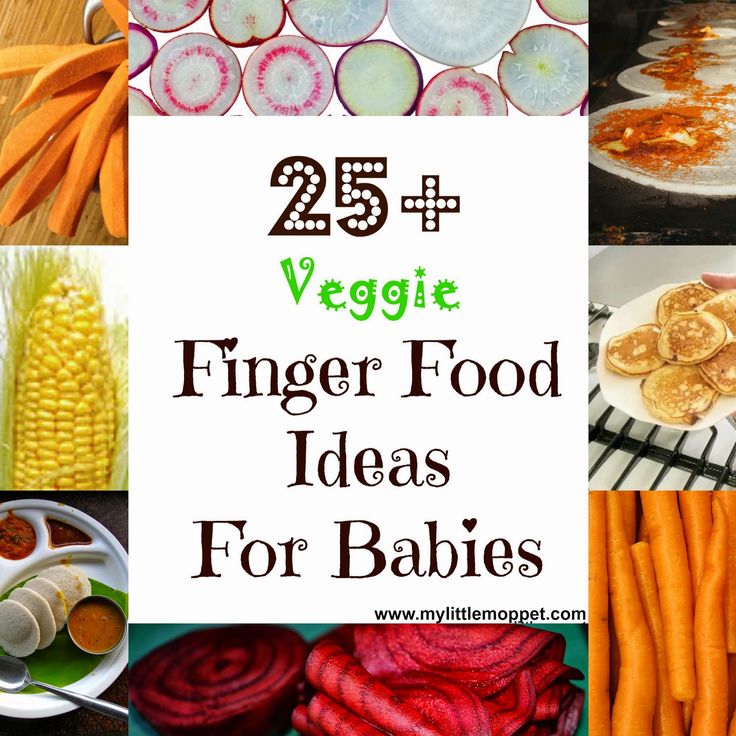 On the cut, its texture and uniform density are visible - there should be no porosity.
The Indian version does not have a crust, although it looks firm on the outside. Only under conditions of improper storage does a harder crust appear. The color is also completely uniform - white over the entire area. There should be no inclusions or spots - the first signs of a poor-quality product.
A good product has a not strong, but pronounced sour taste - the sourness is pleasant, not too sharp. Sometimes in the traditional version there is a nutty, also not a strong aftertaste: it is less common, but does not affect the nutritional value or useful properties of the product.
The cheese has a medium fat content, but the texture appears moist without pronounced oily parts. Adding other ingredients allows you to make the product even more useful. In India, a popular spice, turmeric, is often added to it. Thanks to her, the product is unusual not only in taste, but also in color.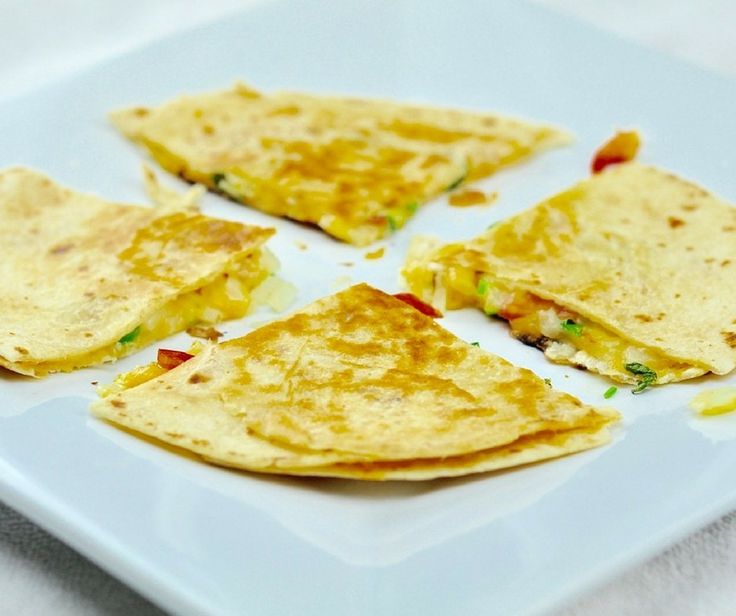 Nutritional value
Paneer has 2 important qualities - up to 50% fat and up to 30% moisture. Cheese contains amino acids such as lysine and methionine, and minerals important for the body - calcium, potassium, sodium and zinc.
Paneer is not only nutritious, but also a very healthy product. In India, it is used to fill you up faster, especially in the case of a vegetarian diet. Additives only increase the nutritional value of the product: mainly useful herbs or spices are added. The total calorie content of the traditional version is 274 kcal, which is less than most types of cheese.
Benefits and harms
In India, paneer is considered not only useful, but an essential product in the daily diet. For vegetarians, it is indispensable and is a source of nutrients. Thanks to potassium in the composition, it supports the work of the entire cardiovascular system. Calcium, which is also part of the cheese, improves the condition of the bones and contributes to the proper development of children.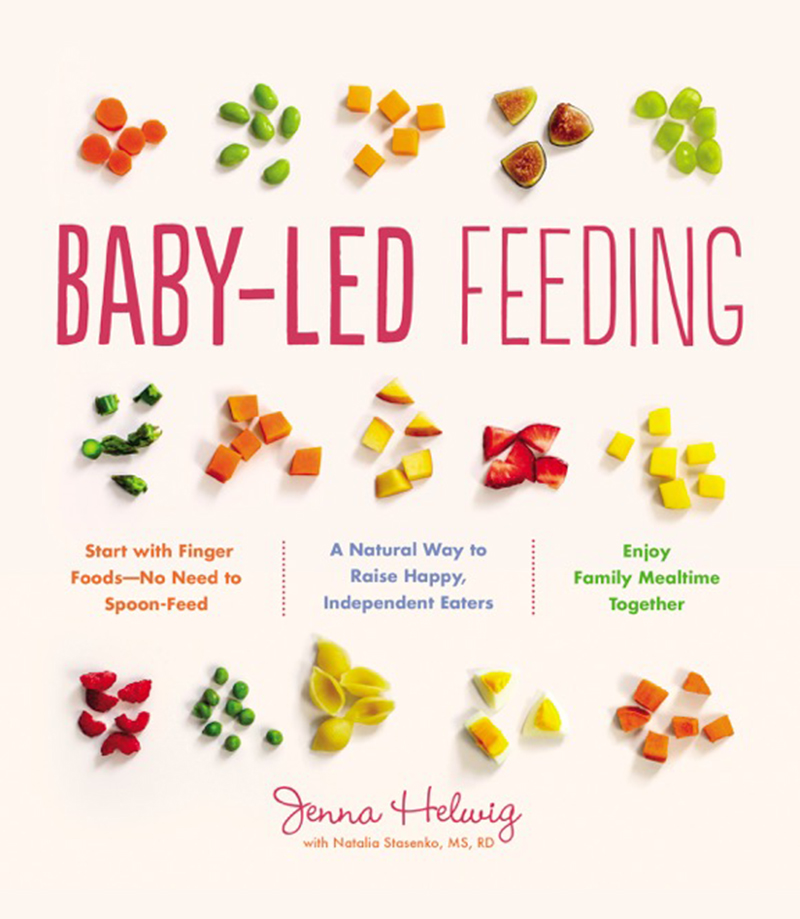 Other useful properties of paneer:
pressure normalization;
removal of slags;
aid in the work of the gastrointestinal tract.
In India, it is believed that slices of freshly prepared product increase the overall endurance of a person, reduce fatigue and affect the functioning of the nervous system. Paneer is equally useful for children, adults and the elderly.
Paneer is not a harmful product, but it is contraindicated for people with intolerance to certain components. If there is lactose intolerance, curd varieties should be completely excluded from the diet. Other contraindications are individual and rare.
Paneer recipe at home
Vegetarian cheese, like Adyghe cheese, is prepared according to a simple recipe with a minimum of ingredients. Milk is taken as the basis - its fat content should be large. Lemon juice is used as the acidic ingredient. An additional component is yogurt or sour whey.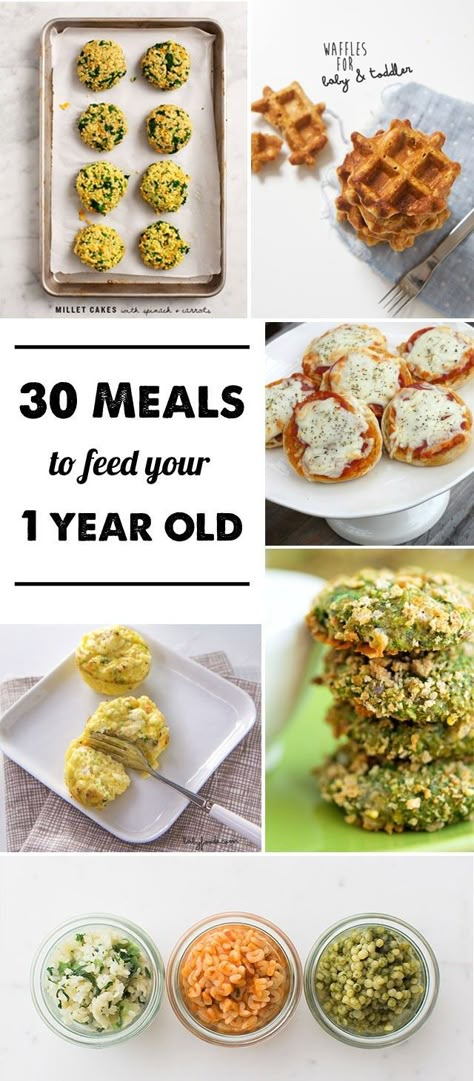 They will also help lead the necessary reaction.
Optimal proportions for future cheese:
2.3 liters of milk;
5 st. l. juice or 2 tsp. citric acid;
300 ml plain yoghurt or 600 ml fresh acid whey.
It is important to choose the highest quality ingredients, if possible homemade and high fat. It is better to take fresh products. If the whey sits for a long time, it will release the acid and make the cheese just as sour. It is better to take natural yogurt, also as fresh as possible. If there are flavorings, the cheese will not work.
Other important points: skimmed milk is not suitable for making cheese. Its fat content does not affect the calorie content of the final product so much, so even losing weight people are better off taking a fat milk base. Sour or stale milk will make the cheese sour, give it the wrong texture - it will not be soft, but dense and hard to digest.
During cooking, it is better to take time only to prepare the paneer: it is important that the milk base does not burn, does not overheat, and does not form lumps in it.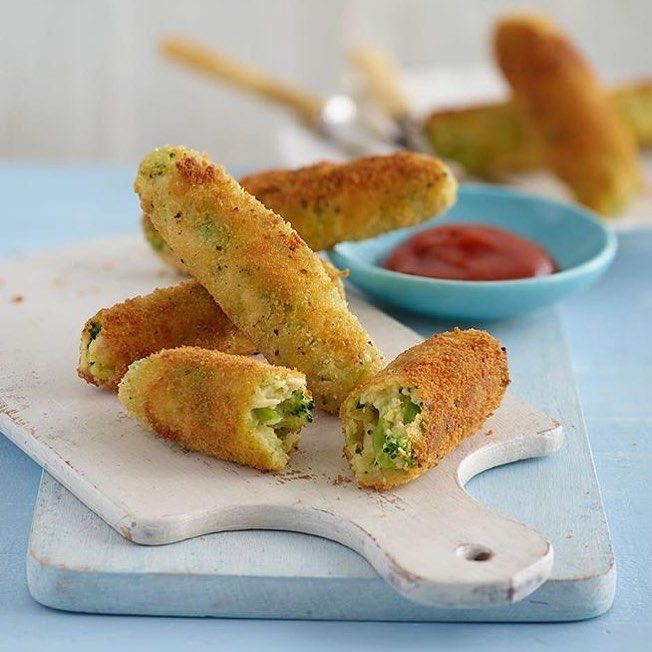 If the milk does not curdle during cooking, then it was of poor quality. The only way out is to boil it and start cooking again.
Cooking cheese
Paneer requires a heavy-bottomed pot. Pour milk into it. It is heated over medium heat. Gradually, the milk base will begin to rise: it is necessary to ensure that the process continues, but the milk does not overflow over the edges of the pan.
While the base is heating up, the second part of the base is being prepared in parallel. It is necessary to get the clotting agent so that it becomes at room temperature. Several layers of gauze should be put on a regular colander: you can't strain the mixture without gauze. We install a colander on a container to drain the future mixture.
As soon as the milk has risen, the sour ingredient is introduced into it in a thin stream. The mixture will immediately begin to change: the future paneer will begin to separate from the whey. The reaction is fast. The mixture does not need to be stirred.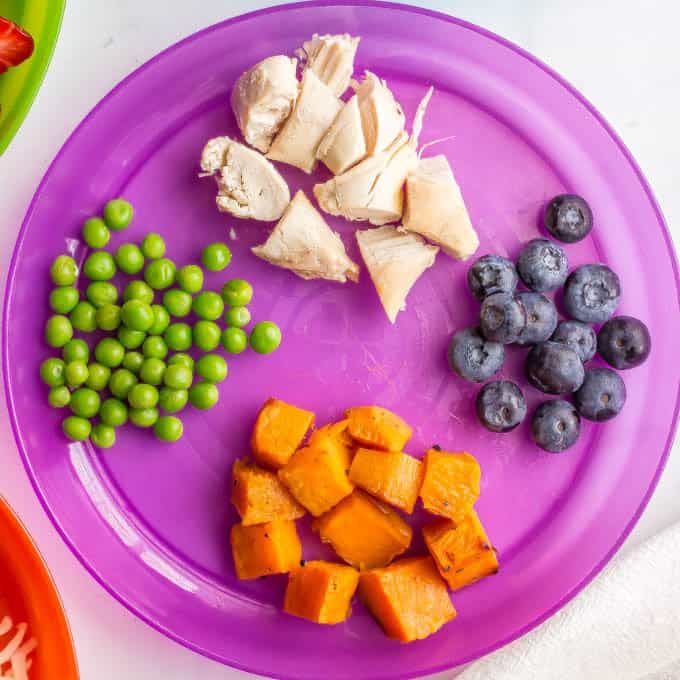 While the paneer is folded, the pan remains on the fire, but it is also impossible to keep the workpiece at a high temperature for too long: it will immediately begin to burn, which will spoil the taste of the future product.
Remove the saucepan from the heat only when the whey is completely transparent. Until she has lost color, the mixture is heated. If the pan is removed, but the whey is still cloudy, the container must be returned to the stove and heated again. A little more sour ingredient is immediately added. If paneer is overcooked, it will become tough and rubbery in taste.
As soon as the paneer separates from the whey, remove the pan completely from the heat, and discard the mixture into the prepared colander. It must be rinsed immediately with cool water. Thanks to the water, the correct shape of the cheese is formed, and the remains of unnecessary substances are also removed. Next, the mixture is pressed.
Pressing paneer
Pressing technology depends on the desired density of the finished product.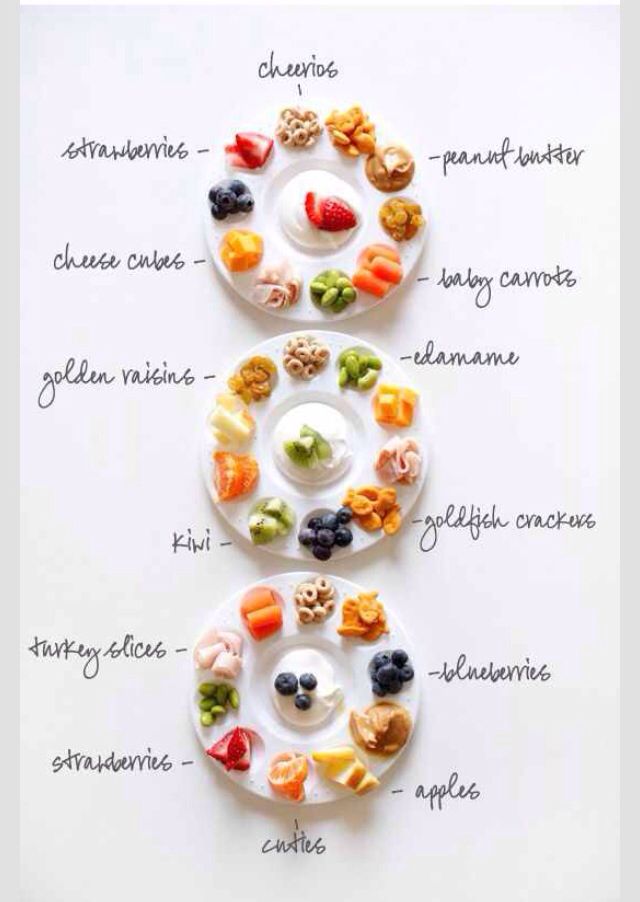 If you plan to make a dense piece for cutting into cubes or slices, the gauze with the mixture must be tightly tied. With its help, a dense ball is formed. The top must be tied. Next, the gauze must be put under a press for settling. The press will allow you to get the most solid product.
If a product of medium density and hardness is required, the gauze with the mixture is also tied, but not too tightly. Then it is suspended by a support, and the mixture is allowed to drain. When the excess liquid leaves, the cheese will take on the desired shape. The product will harden, but not completely. In the case when ordinary semi-soft cottage cheese is needed, the mixture is squeezed out, left in gauze, but without pressing or stretching. Remaining moisture will cover the mixture.
Additives for cheese
Even in the classic recipe there are options for various additives. They make the taste of the product not only special, but also as spicy as possible. The best choice of additives to enhance the taste:
spicy herbs - dried;
dried tomatoes;
grated lemon peel;
fresh herbs - finely chopped;
olives;
nuts;
paprika.
Additives are introduced at the stage when the mixture has been removed from the heat, but not yet strained to the end. Additives only give a hint of taste, so it is better not to overdo it with their amount.
How to choose the right paneer and where to store it?
A homemade or store bought vegetarian product can replace both hard varieties and cottage cheese, but it has its own storage limitations. The mixture is stored in the refrigerator in a separate container. The maximum storage period is 4-5 days. It is important what kind of milk was used to make the paneer. The less fresh it is, the faster the cheese will spoil.
To extend the shelf life of a cheese product, it is necessary to put it not just in a dry container, but in salted water - a kind of brine. Cheese is stored in brine for up to a week and does not lose its beneficial properties.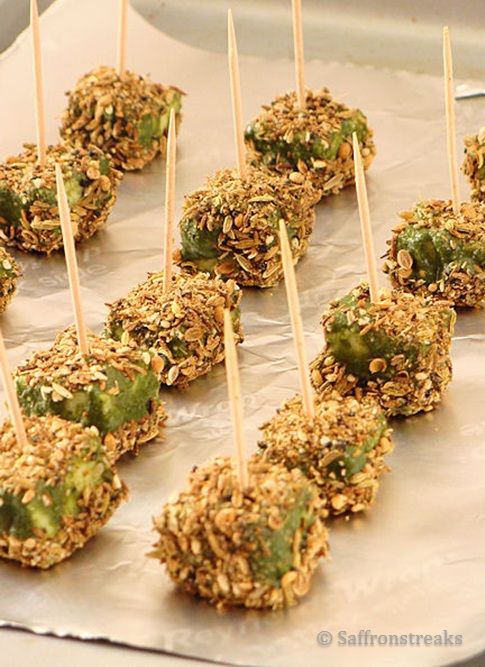 Another option to extend the shelf life is to cut into pieces and freeze them in the freezer. The frozen product will lie for up to several weeks. After it is simply defrosted at room temperature and served with various dishes.
Paneer Dishes
Because of its simple taste, paneer is used in many simple recipes. The most simplified version is slicing with paneer. It is suitable for breakfast and for a simple snack. The cheese product goes well with any kind of bread, especially homemade.
In India and Asia, paneer is often fried, as is tofu. Then the cheese turns out not only tasty, but also spicy - if you experiment with seasonings, the result will be an independent snack.
Easy Asian-style fried paneer recipe: all you need is a cheese base, nori leaves and regular frying oil, to taste. Before frying, nori leaves need to be moistened, then chopped paneer should be wrapped in it. The butter is melted in a frying pan, then peculiar envelopes are fried in it.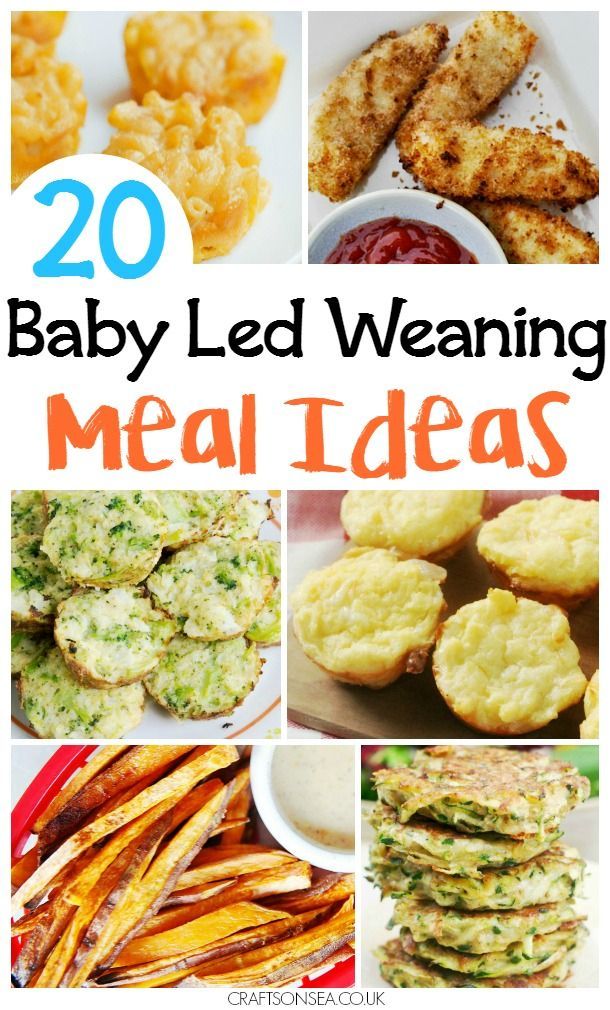 .