Plum organics organic baby food
Tots - Plum Organics
tots
Mighty 4® Blends
---
Mighty 4® pouches, a puree of organic fruits, veggies, protein and grains, are the perfect snack for toddlers. Every pouch is filled with essential nutrients from 4 food group favorites to fuel your active tot.
Blends Mango & Pineapple, White Bean, Butternut Squash, Oats Tots Pouch

Blends Sweet Potato, Banana & Passion Fruit, Greek Yogurt, Oat Tots Pouch

Blends Strawberry Banana, Greek Yogurt, Kale, Oat & Amaranth Tots Pouch

Blends Banana, Blueberry, Sweet Potato, Carrot, Greek Yogurt & Millet Tots Pouch
---
tots
Mighty Veggie®
---
Mighty Veggie® blends surprise little taste buds with a full serving of organic veggies that's as tasty as it is nutritious. Each garden-inspired pouch delivers fiber and Omega 3-ALA to fuel your active tot.
Sweet Potato Apple Banana Carrot Tots Pouch

Zucchini, Apple, Watermelon & Barley Tots Pouch

Spinach, Grape, Apple & Amaranth Tots Pouch

Carrot, Pear, Pomegranate & Oats Tots Pouch
---
tots
Mighty Protein & Fiber
---
Mighty Protein & Fiber pouches are the perfect on-the-go snack for tots with protein from veggies, seeds & fruit.
Mango, Banana, White Bean, Sunflower Seed Butter & Chia Tots Pouch

Banana, White Bean, Strawberry & Chia Tots Pouch

Pear, White Bean, Blueberry Date & Chia Tots Pouch
---
tots
Mighty Snack Bars®
---
Make every bite mighty with a tasty snack that has whole grains and 11 essential vitamins and minerals. And they're sized just right, so your little on-the-go eater can snack mighty any time!
---
tots
Mighty Morning™
---
Fuel your tot with Mighty Morning,® a delicious snack filled with organic fruit & whole grains. We squeezed these breakfast favorites all into one easy pouch, so your mighty tot can snack on morning goodness anytime.
---
tots
Mighty Morning Bar™
---
Pack some whole grains and omega-3s into your tot's morning routine – with zero fuss! Our soft-baked multigrain bars are not only great on-the-go snacks but they also pair perfectly with milk, yogurt or fruit.
---
tots
Mighty Nut Butter Bar™
---
We put a nutty twist on this mighty snack: a multigrain bar made with whole grains and a creamy nut butter filling! Our Mighty Nut Butter Bar even offers omega-3 ALA from chia – now that's a mighty win for you and your tot!
---
tots
Teensy Snacks®
---
Teensy Snacks® is a line of soft, fruit snacks made with yummy fruit. Sized perfectly for little mouths to chew, these soft bites come in a variety of flavors.
---
tots
Jammy Sammy®
---
Jammy Sammy® is a snack-size twist on a lunchbox favorite. Each pocket-friendly bar is made with flavors that kids love.
Smoothies
Super Smoothie®
---
Plum Organics Super Smoothie® is a deliciously balanced blend of fruits, veggies, beans and grains.
---
Show all products
EWG's Food Scores | Plum Organics Organic Baby Food
EWG Overall Score Breakdown
The product score is based on weighted scores for nutrition, ingredient and processing concerns.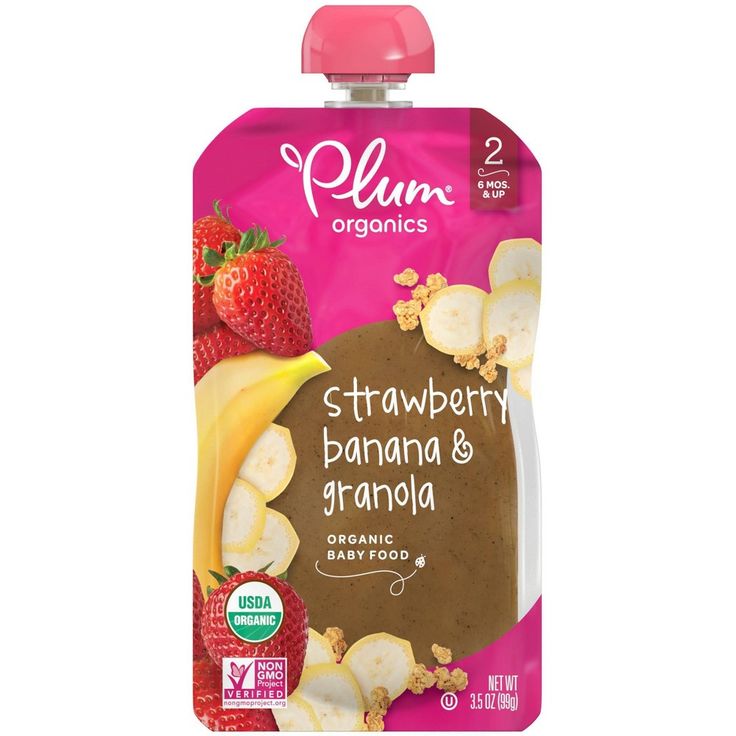 Generally, nutrition counts most, ingredient concerns next and degree of processing least. The weighted scores are added together to determine the final score.
Lower concern
Higher concern
Lower concern
Higher concern
Read our full methodology
Considers calories, saturated fat, trans fat, sugar, sodium, protein, fiber and fruit, vegetable and nut content to differentiate between healthful and less healthful foods. For more information on nutrition concerns, read our full methodology.
The nutrition factors used for scoring Plum Organics Organic Baby Food
Positive factors
Fruit, vegetable, bean or nut content
Protein content
Fiber content
Omega-3 fatty acids
Negative factors
Calorie density
Sugar/low-calorie sweetener content
Sodium content
Saturated fat content
Trans fat content
Considers food additives, pesticides, hormones, antibiotics and contaminants like mercury and BPA, which can affect human health and the environment.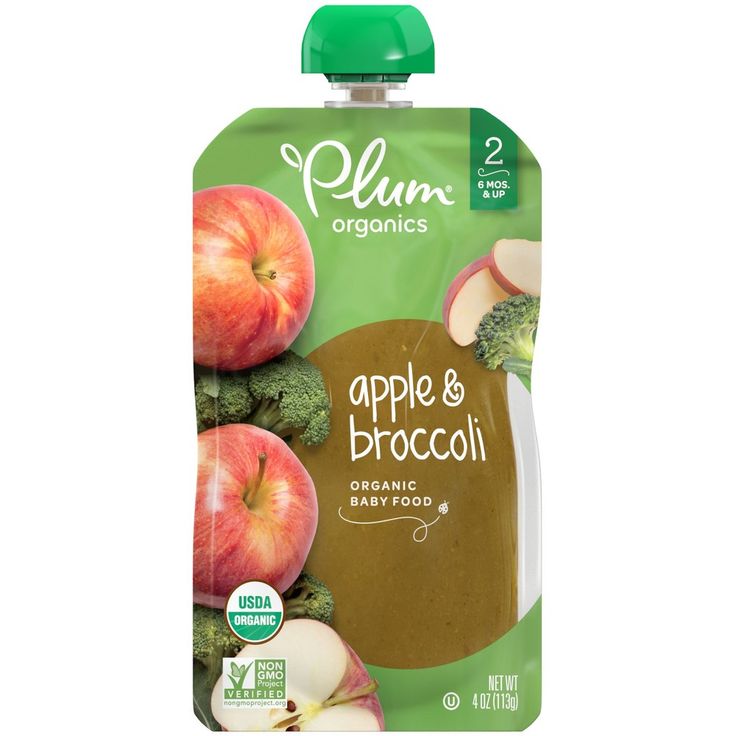 For more information on ingredient concerns, read methodology.
Certified organic product []
No ingredient concerns identified for this product []
Estimates how much the food has been processed. Considers many factors, chief among them, modification of individual ingredients from whole foods and number of artificial ingredients. For more information on processing concerns, read our full methodology.
Product has been classified as having no processing concerns
Products with no processing concerns identified are generally whole foods without additives.
Please note that EWG obtains the displayed images of products from third parties and that the product's manufacturer or packager may change the product's packaging at any point in time. Therefore, EWG assumes no responsibility for the accuracy of images presented.
QUICK FACTS:

2. 0 2.0 %
Total Fat 0 g
9.0 9.0 %
Total Carbs 9 g
13.0 13.0 %
Protein 2 g

AVOID TOO MUCH:

%
Saturated Fat 0 g
Trans Fat 0.0g
%
Cholesterol 0 mg
%
Sodium 15 mg
Added Sugar Ingredients: none listed

NUTRIENTS:

%
Dietary Fiber 1 g
Vitamin D (no value on present label)
6.0 6.0 %
Calcium
4.0 4.0 %
Iron
15.0 15.0 %
Potassium 109 mg
---
† Institute of Medicine. 2010. "Dietary Reference Intakes Tables and Application." Accessed April 8, 2014: link
HiPP: the highest quality organic baby food
We know that many mothers cringe at the thought of canned baby food, preferring zucchini, broccoli or bananas from the nearest market.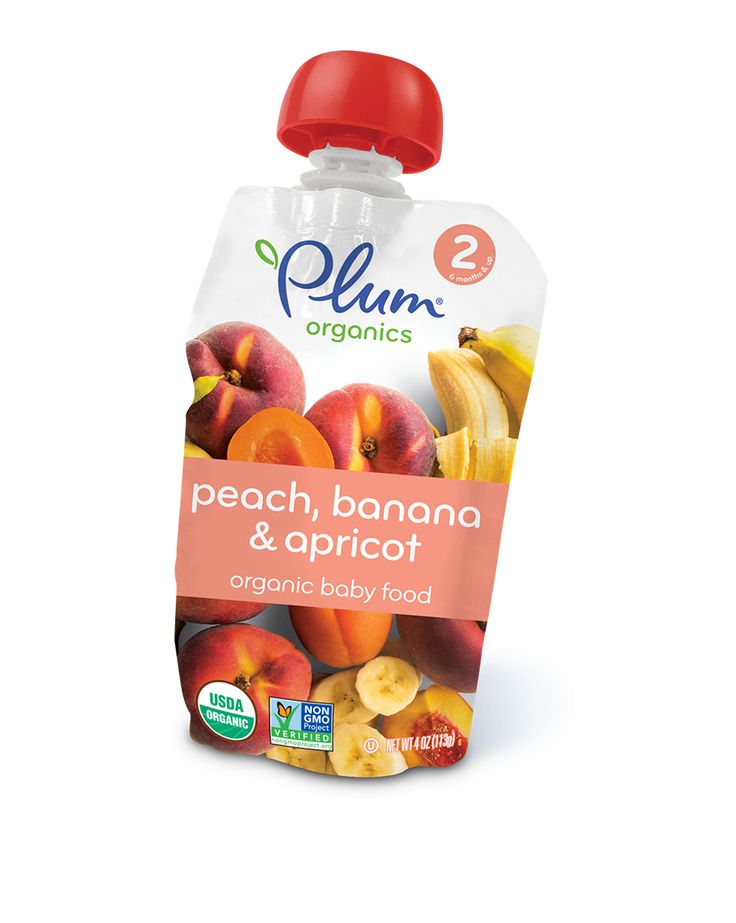 But what do you know about store-bought zucchini, "farm" broccoli and "bio" beef from even the so-called "eco" meat department? Are there any guarantees of quality when the Russian market is simply in trouble with organic vegetables and fruits?
The choice of the first feeding method is always up to the mother. Yes, baby food standards are now strict in Russia and are met by all manufacturers. Despite this, baby food standards allow the use of chemicals and pesticides in minimal doses that are not considered to affect the baby's body. Organic baby food means that the ingredients are grown without the use of pesticides, chemical fertilizers and growth hormones.
In the case of HiPP baby food, this also means that each jar passed 260 checks along the way. Two hundred and sixty! But first things first.
HiPP: over 60 years of experience in the production of organic baby food
For more than 60 years, HiPP organic baby food of the highest quality has been produced in the Bavarian town of Pfaffenhofen.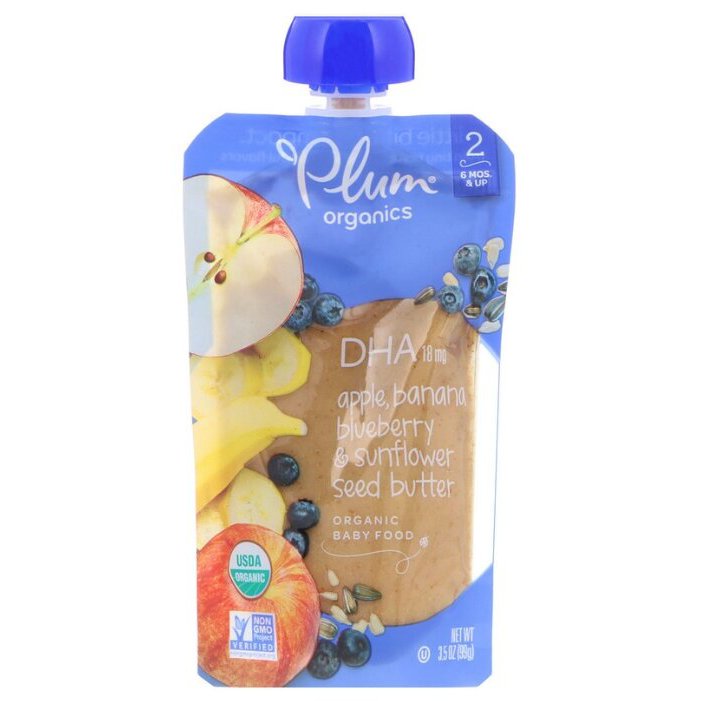 It all started even earlier and literally with crackers - in 1899, Josef Hipp in his HiPP confectionery made the first children's porridge from crackers, milk and water. Over time, the brand has gradually become the market leader in baby food in Germany: still a family business, the HiPP group under the leadership of Dr. Klaus Hipp and his son Stefan has become the No. 1 brand in organic baby food in the world.
In Russian reality, HiPP and its production facilities appeared much later. In 2007, construction began on a plant in Mamonovo, 60 kilometers from Kaliningrad. Five years after the opening of the enterprise in 2014, a food embargo struck, and production was on the verge of closing. Read more about how HiPP in Russia survived the hard times in the report by Natalia Paramonova.
At present, the 11,000-square-meter facility in Mamonovo, certified according to the European standard, produces HiPP organic baby food, which is then shipped throughout Russia and Belarus.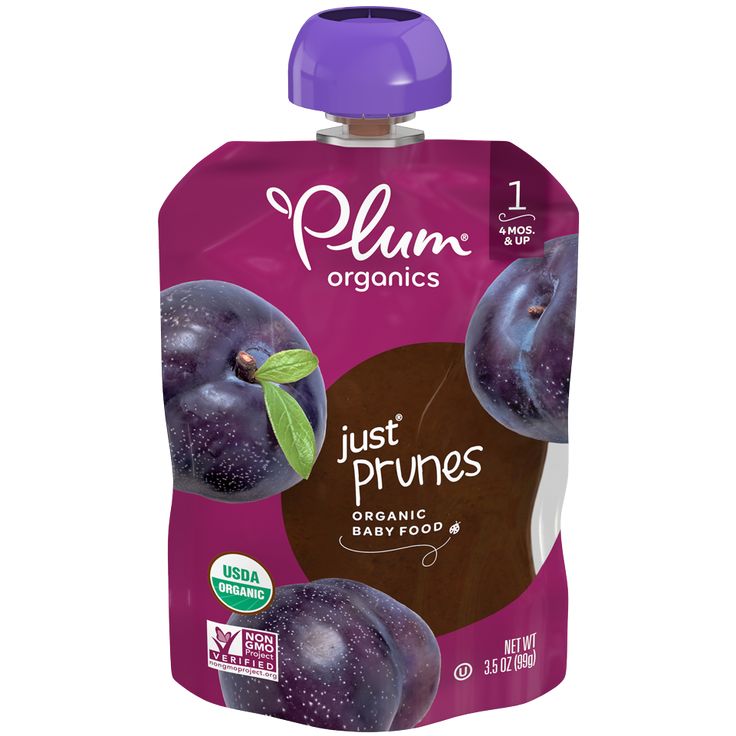 Where do carrots come from?
To call a product organic, it is not surprising that organic raw materials are also needed – in the case of HiPP, these are vegetables, fruits and meat for mono- and mixed purees. For organic products, the land for sowing is carefully selected, fruits and vegetables ripen naturally without the use of mineral fertilizers and pesticides. The same care is taken with the animals whose meat is used for the production of HiPP organic menus. All animals - turkeys, pigs, cows or chickens - are kept in the natural environment for each species, they eat organic food. If desired, the origin of each animal can be documented.
In addition to the benefits for babies and peace of mind for mothers, one cannot but note the value of organic products for nature - over 8,000 farmers produce organic quality products for HiPP, annually 80,000 hectares of soil and groundwater are not treated with chemical fertilizers and pesticides.
At the moment, vegetables are supplied to HiPP's Russian production from Poland, Germany and Austria, fruits are from Italy, Spain, Germany, South Africa and Costa Rica, beef is grown in a certified farm in the Kaluga region, potatoes go to Kaliningrad with organic farm in the Tula region.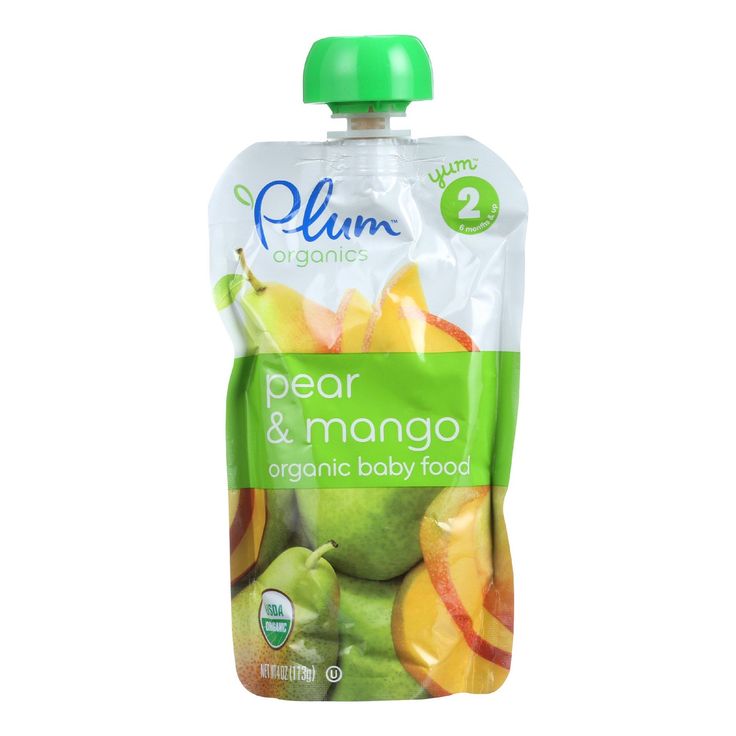 Produced in HiPP's own factory in Hungary, fish "dishes" are sourced from the North Atlantic, certified by the Marine Resources Council (MSC), and the "Responsible Fishing" label on the packaging ensures that the fish are caught in a sustainable manner. respect for the environment while preserving the natural resources of fishing.
For the production of baby food, frozen vegetables are used, since shock freezing retains all the beneficial properties and taste, while increasing the shelf life, and, accordingly, the shelf life of the finished product.
See packaging
How do you know if a product is organic? Are there any special labeling requirements?
Euroleaf (European Union) means that it is a certified organic product, i.e. methods of obtaining raw materials, production, processing, storage and transportation and quality characteristics of the final product meet the requirements of the EU organic standard.
HiPP ORGANIC means that HiPP has even more stringent requirements for the production of organic food than prescribed by EU legislation and organic standards.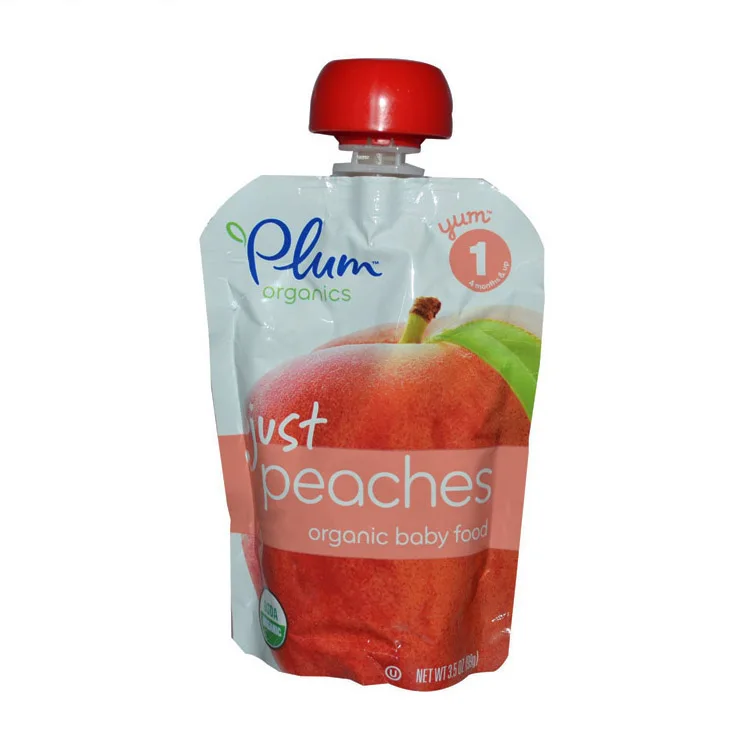 When choosing a product, also pay attention to the age recommendations of the manufacturer and the degree of grinding of the product: the words "homogenized", "mashed" and "coarsely ground" indicate the degree of grinding of the puree: a homogeneous consistency or with pieces.
Let's go back to our "zucchini" and the widespread question of mothers: "Where can I find fruits and vegetables grown without pesticides, chemicals and growth hormones"? We repeat that the choice is, of course, yours, and we, who are all for organic, are pleased that HiPP produces premium organic baby food in our country and for our children. And this certified organic quality moms can trust one hundred percent.
organic baby food. Organic fruits organic meat, raw materials for baby food
If you have a small child who you occasionally feed with canned baby food, HiPP is familiar to you. Looking at the jar, most likely you did not pay attention to the round HiPP BIO sign placed on the label.
What is this sign and why does it deserve special attention?
Organic farming - a source of organic raw materials
Surely you have already met the term "organic farming" - a way of farming without the use of synthetic fertilizers, pesticides, plant growth regulators, which uses only organic fertilizers and competent crop rotation, as well as biological pest control methods. For example, with a five-year crop rotation cycle, clover, wheat, oats, buckwheat, vegetables are alternately grown on the field - and then clover again. This reduces the clogging of the soil with weeds, provides it with various nutrients and reduces the degree of natural soil depletion. Manure is used as a fertilizer in the fields to enrich the soil and increase productivity.
Growing grains and vegetables organically is more labor intensive. Of course, modern mechanical methods of weed control are actively used, but at some stages manual labor is also required.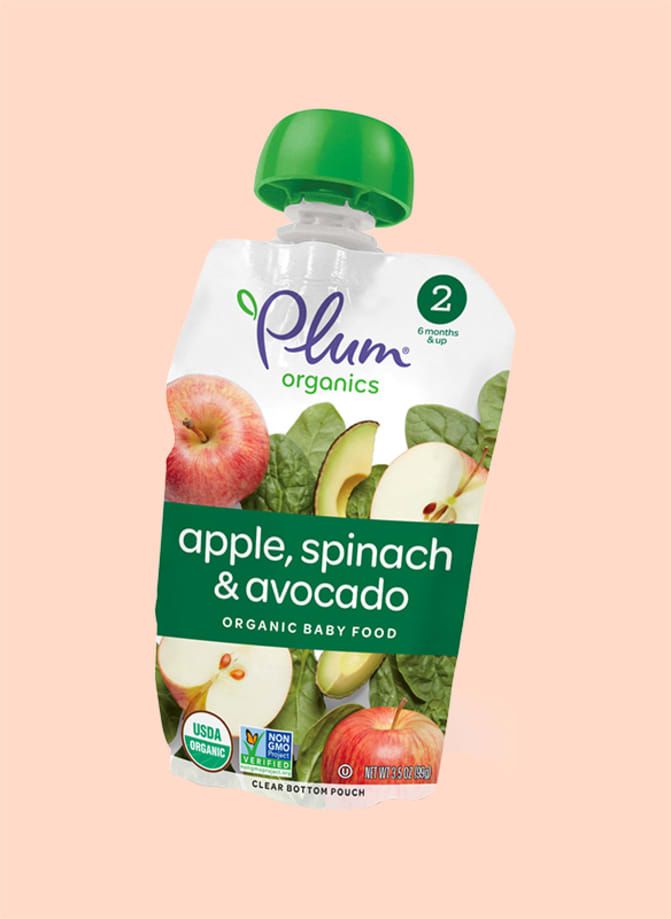 Since the use of insecticides in organic farming is prohibited, insect pests are controlled by natural methods - creating favorable conditions for beneficial insects and birds. For example, grain harvesting is not carried out in the middle of the day, when bees are most active, because. mechanical harvesting can kill a large number of beneficial insects. And Colorado beetles are fought with the help of neem tree oil.
In organic agriculture, cattle graze most of the year on natural pastures in the open. This allows the animals to be strong and healthy, as well as to consume a more varied diet. Poultry is also raised in free-range conditions. In the cold season, animals receive biofeed grown in organic fields - the same clover used in the crop rotation system, as well as various grains and straw.
Why is it important to use organic products in baby food?
In addition to the fact that organic farming does not degrade the quality of the soil, groundwater is not polluted - i.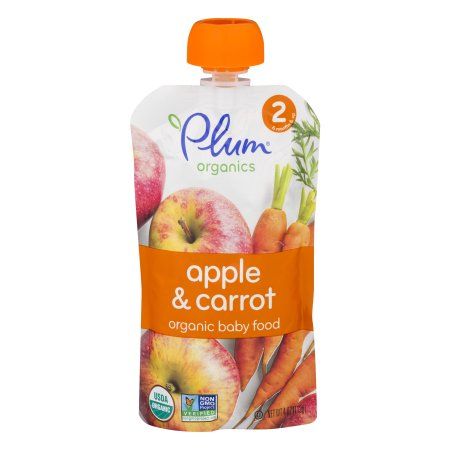 e. the ecological state of the environment does not suffer, organically grown products have a natural taste and are more beneficial to human health.
Infants and young children are especially vulnerable - even pesticide residues from food can adversely affect the health of the baby. Therefore The use of organic products in baby food is the key to future health .
Raw material sources for HiPP baby food production
HiPP has a long history of working closely with organic farmers whose farming methods produce the best raw materials while intelligently adapting to the natural cycle of nature. For the production of baby food, HiPP uses only raw materials grown in accordance with the European legislation on organic production, which contains clear requirements regarding the cultivation and production of organic products . The quality of HiPP BIO goes beyond the general legal requirements for bio products - for this, additional checks of raw materials and products are carried out at different stages of production.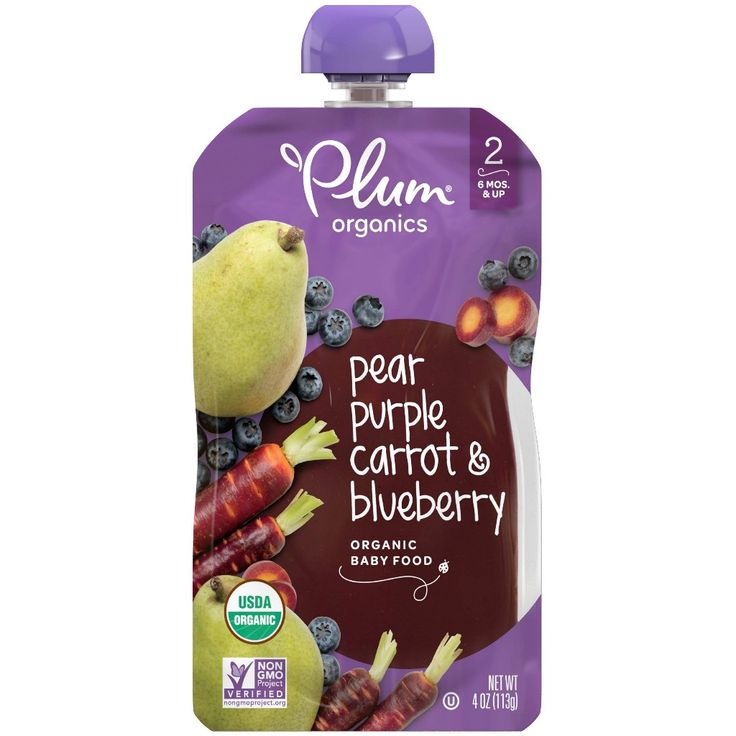 More than 8,000 organic farmers around the world produce organic fruit, organic vegetables and organic meat for HiPP. When purchasing raw materials that do not grow in the local latitudes, such as bananas, high organic quality is also emphasized.
To secure its own natural bananas, HiPP has established its own direct import system, which includes farms located in the pristine high jungles of Costa Rica. Plants in such farms do not grow crowded, but at a distance from each other - in a completely different way than on ordinary plantations. No pesticides or plant protection products are used in the cultivation of these bananas. If a plant is affected by a fungal or other disease, it is enough to remove the diseased branch to avoid the spread of the disease.
Quality control of raw materials and finished products - a guarantee of safety
Immediately after the delivery of raw materials intended for the production of HiPP baby food, the first checks for the presence of harmful substances are carried out, and if there are complaints, the goods are not accepted.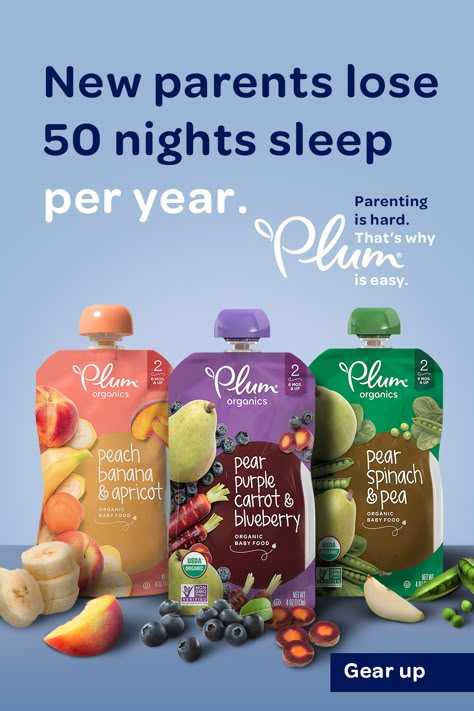 Only raw materials that have been tested for the absence of about 1,200 prohibited residues enter the production. Only ingredients that have passed through a multi-level quality control system enter the jars. And only after that the jar receives the HiPP BIO organic quality mark.
HiPP baby food is produced in several factories throughout Europe. In 2009, plant HiPP appeared in Russia - in the Kaliningrad region. Currently, this is the only organic baby food production in the Russian Federation with its own vegetable store, microbiological laboratories and autonomous water supply.
All HiPP products that left the assembly line of the Russian factory, are manufactured according to the same company standards , complying with the requirements of European legislation for organic products. A significant part of the raw materials for the production of baby food at the Kaliningrad plant is produced outside of Russia.
Only a small part of it is supplied by Russian farmers - these are potatoes, carrots, parsnips. In the near future, domestic organic beef will begin to be used - bulls have already been grown, production is currently being certified.
Raw materials and finished products in the Russian Federation go through the same quality control stages as at each HiPP plant. The contents of each jar are controlled more than 260 times - up to checking the finished product before shipment to the client.
But why HiPP?
The Hipp company dates back to the end of the 19th century, when the hereditary German confectioner Josef Hipp created children's porridge for his own children - from ground crackers and milk. Kasha gained fame among the neighbors and laid the foundation for a family business. In 1956, one of the sons of Josef Hipp began the industrial production of baby food in jars - first in cans, and then in glass ones. At the same time, the family farm gradually began to switch to organic farming.