Pureed apricots baby food
Apricot Baby Food
byAmy Palanjian
Updated
Jump to Recipe
This post may contain affiliate links. If you shop from one of our links, we may earn a commission.
Learn how to make easy homemade Apricot Baby Food, with both puree and BLW options. Find storage tips and baby food combinations, too.
Apricot Baby Food
Turning fresh apricots into baby food, whether as a puree or a baby-led weaning food, is easy with this simple method. You can use this as a Stage 1 baby food or as an option for a baby food combination. It's very versatile!
Follow along below for the full information on making this recipe, with tips, variations, and storage advice.
Ingredients You Need
To make this recipe, you'll need just a few ingredients. Here's what to have on hand before you start.
Apricots: Look for ripe, fresh apricots without blemishes. Apricots can be very, very tart, so the fresher, more local the better. (This is one circumstance where opting for local fruit, which is more likely to be picked when ripe versus underripe so it can withstand travel, makes a big flavor difference.)
Unsalted butter: This is used to cook the apricots in a pan, though you can use coconut or avocado oil if you prefer.
Step-by-Step Instructions
Here's a look at the process for making this baby food. Scroll down to the end of the post for the full information.
Cut the apricots in half and remove the pit. Cut into lengthwise pieces about 1/2-1 inch thick.
Warm the butter in a pan to melt. Add the fruit.
Cook until soft, stirring occasionally. Let cool and serve as a BLW fruit.
Or, transfer to a blender and blend smooth. Serve or store.
Frequently Asked Questions
Why is my apricot puree so tart?
Apricots are naturally tart, so you may need to add another less tart food, like apple, to balance it.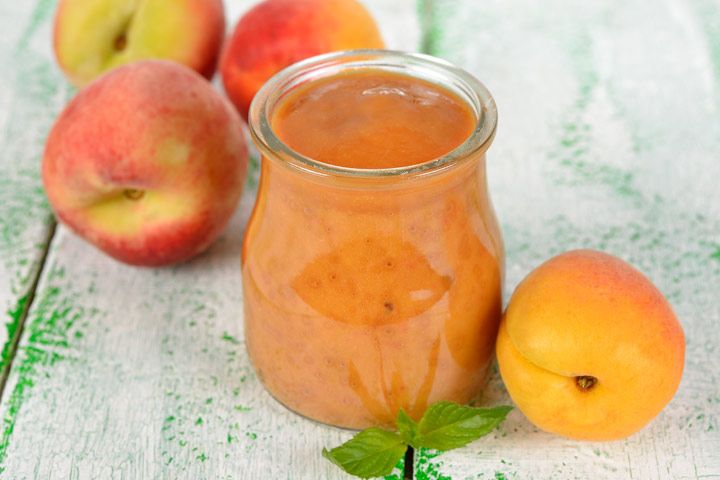 Can babies eat apricot?
Yes, after 6 months (or whenever baby starts solids), apricots are a nice option for a baby food.
Do you peel apricots for baby food?
No, you don't have to peel the apricots. The skins blend into the puree very easily.
How do you prepare apricots for baby food?
If your apricots are very ripe and very sweet, you can simply puree the fresh fruit after you remove the pits. If they are not very sweet, which is often the case, it is better to saute them in a pan to caramelize the sugars a little and help the fruit soften. Then you can serve it as a BLW food or blend into a puree.
How to Store Baby Food
You can put leftover or meal-prepped baby food into baby food storage containers or reusable pouches and store in the fridge for 3-5 days. Or, you can also freeze baby food. I prefer to freeze it in ice cube trays, then transfer the frozen cubes to a storage bag to freeze for longer-term storage.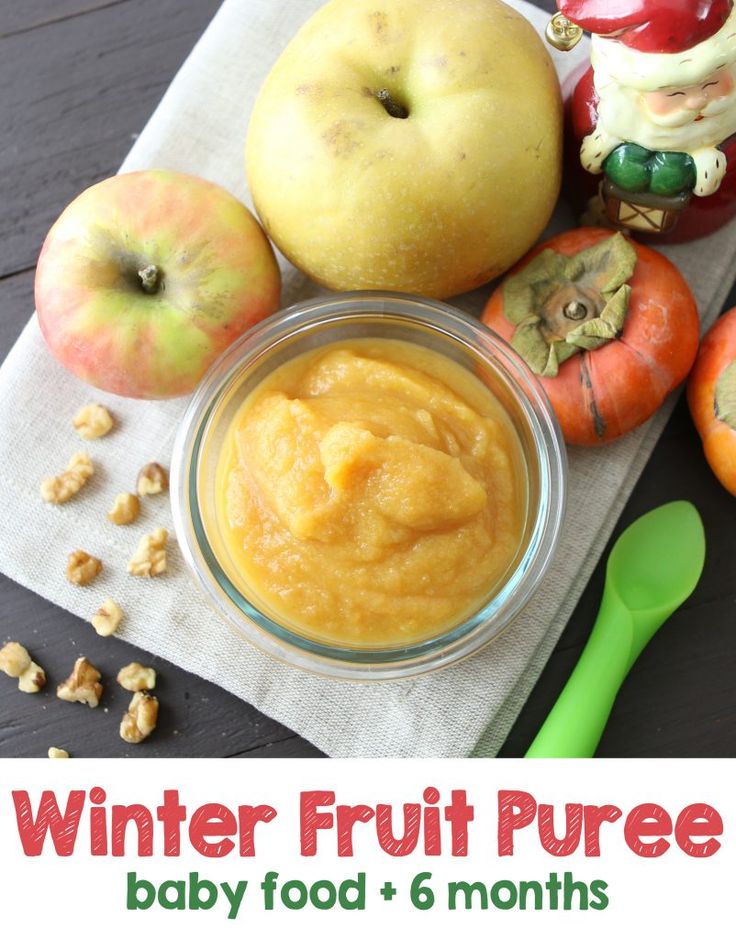 Favorite Baby Food Containers
I love the WeeSprout Jars, Beaba Clip Containers, and Squeasy Gear Pouches for baby food storage. You can find all of my favorite resources for baby food containers for more information.
How to Store
Store the puree or slices in an airtight container in the fridge for 3-5 days, or freeze the baby food for longer-term.
Best Tips for Success
If you have the option, choose local, very fresh apricots if possible.
Remove the pits and cut lengthwise so the fruit is ready for BLW.
If the puree is very tart after blending, add a ripe banana or 1 cup applesauce to help even out the flavors.
To make an Apricot Baby Food Combination, mix with Avocado Puree, Peach Puree, Mango Puree, Sweet Potato Baby Food, or Strawberry Puree.
Related Recipes
---
I'd love to hear your feedback on this recipe, so please rate and comment to share.
Prep Time 10 minutes
Cook Time 10 minutes
Total Time 20 minutes
Author Amy Palanjian
Cuisine American
Course Baby Food
Calories 80kcal
Servings 4 -6
▢ 1 pound apricots
▢ 1 tablespoon unsalted butter (or avocado or olive oil)
Halve the apricots and remove the pits. Slice into 1-inch slices.

Add the butter to a skillet over medium heat. When melted, add the apricot slices and stir gently to coat. Cook for 10-12 minutes, stirring occasionally, until the fruit is soft but still holding together. Remove from heat.

Let cool slightly and serve BLW-style.

Or, add fruit to a blender and blend until smooth, adding 1-2 tablespoons water, formula, or breastmilk until you reach the desired consistency.
Calphalon 5-Quart Pot

Vitamix Blender

Reusable Pouch
Store the puree or slices in an airtight container in the fridge for 3-5 days, or freeze the baby food for longer-term.
If you have the option, choose local, very fresh apricots. (They may be less likely to be underripe and should have better flavor.)
Remove the pits and cut lengthwise so the fruit is ready for BLW.
If the puree is very tart after blending, add a ripe banana or 1 cup applesauce to help even out the flavors.
To make an Apricot Baby Food Combination, mix with Avocado Puree, Peach Puree, Mango Puree, Sweet Potato Baby Food, or Strawberry Puree.
Calories: 80kcal, Carbohydrates: 13g, Protein: 2g, Fat: 3g, Saturated Fat: 2g, Polyunsaturated Fat: 0.2g, Monounsaturated Fat: 1g, Trans Fat: 0.1g, Cholesterol: 8mg, Sodium: 2mg, Potassium: 295mg, Fiber: 2g, Sugar: 10g, Vitamin A: 2272IU, Vitamin C: 11mg, Calcium: 16mg, Iron: 0.4mg
Tried this recipe?Rate in the comments and tag @yummytoddlerfood on IG!
Related Posts
Related Products
Happy Family Meals (Meal Plans)
Buy Now
Happy Family Meals (Vol 2)
Buy Now
Yummy Toddler Snacks
Buy Now
Yummy Baby Food
Buy Now
Share it with the world
FacebookTweetPin
Filed Under
Apricot Banana Puree - Weelicious
Over the past few months one of my greatest joys has been not only having a new baby in our life, but getting to make her homemade baby food.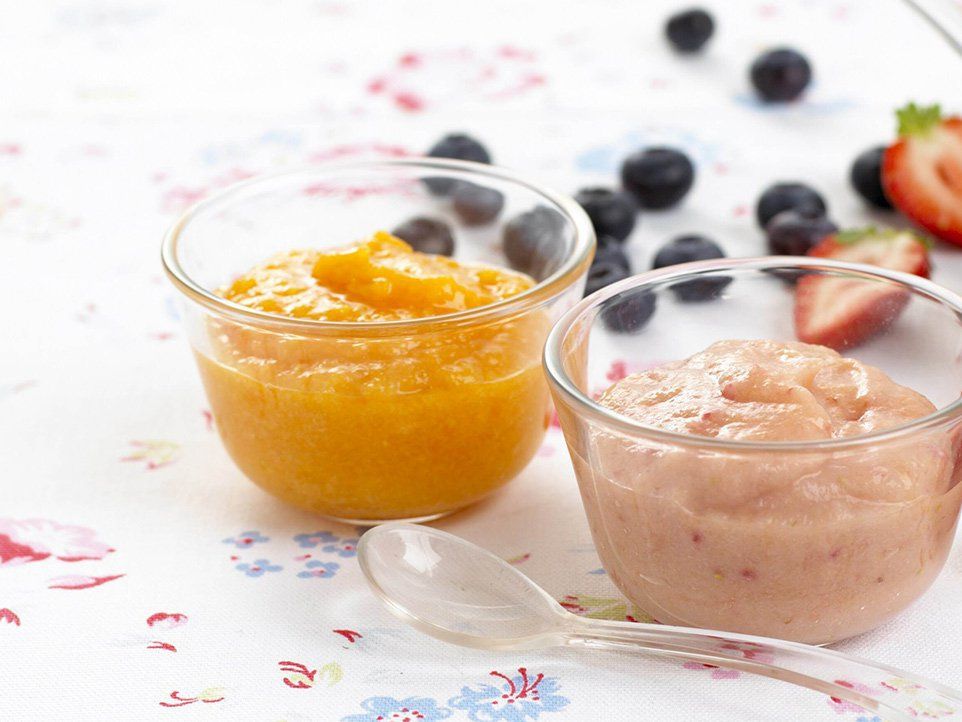 Every Sunday when I head to the farmers market to buy food to go in school lunch, fruits for our smoothies or vegetables to add to a quick dinner I'm also thinking about which new foods to turn Gemma on to.
I'm notorious for over buying fruits and why not? When you see fresh seasonal fruits pop up week after week at the market it's hard to resist. In the past I've turned any soft fruits into homemade fruit leather, put in acai bowls or frozen them to add to smoothies, but now I had an even better use_ to make tons of baby food to feed to Gemma and freeze for weeks and months down the road. I know this Apricot Banana Puree seems super simple, but that's the beauty of it. Especially when babies are starting new foods it's great to keep it to one or two foods to try together so they learn to love the straightforward tastes of the foods you're offering.
For this beauty I bought a ton of apricots at the farmers market, added a bunch to lunch over the week, dehydrated a few dozen (one of Kenya's weaknesses) and turned the remaining that had a few soft spots into this Apricot Banana Puree.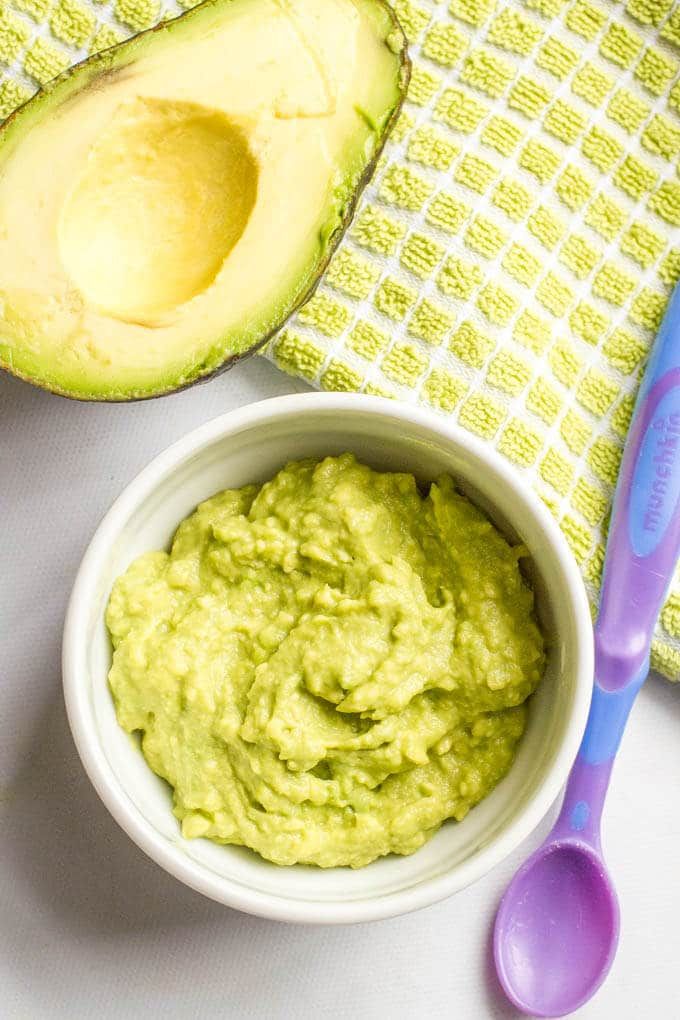 It was the perfect use for such a naturally sweet fruit with a soft texture. I added some banana to give it some extra body and potassium, but you could puree the apricots on their own or add a touch of nutmeg to give it's some oomph.
Watch this Apricot Banana Puree video to see Gemma in one of her first videos (I want to eat her up) and catch a few homemade baby food tips along the way! If you make this recipe and feel like sharing it on social media, make sure to tag #weelicious so I can see your creation!
Photos by Gerry Speirs
Save Recipe Print Recipe
Author: Catherine McCord
Prep Time 1 minute
Cook Time 1 minute
Total Time 1 minute
▢ 3 ripe apricots, cut into chunks
▢ 1/2 banana
Did you make this recipe?Mention @Weelicious or tag #weelicious!
Published August 4, 2022 by Catherine McCord
Categorized in All Recipes, Cook Time 10-15 mins, Dairy Free, Egg Free, First Foods Videos, Freeze Well Recipes, Fruits, Gluten Free, Nut Free, Recipes 10-12 Months, Recipes 6-9 Months, Toddler Bites, Toddler Recipes, Toddler Recipes Videos, Videos
About the Author
Catherine is a mama of three.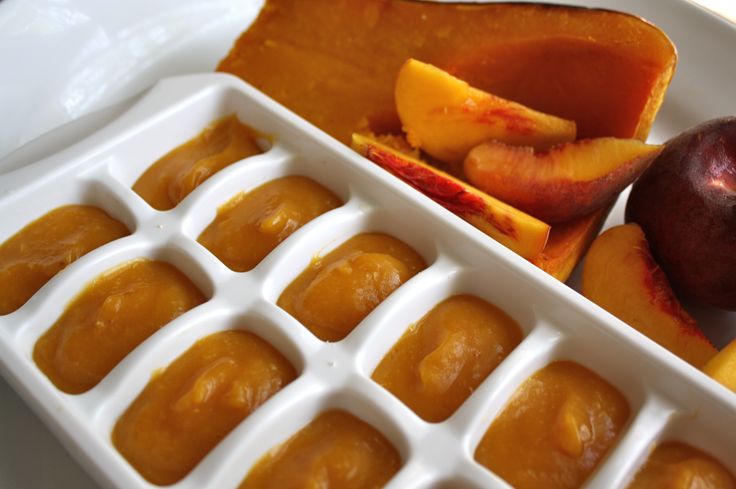 A Kentucky girl living in California. Here's what I know: all kids can be great eaters and mealtime must be easy. I create simple, healthy recipes the whole family will love.
Baby apricot puree for feeding for the winter. Simple recipes for making apricot puree for the winter
Apricot puree
1 kg of apricots, 1 1/4 cups of sugar, 1 cup of water.
Mashed apricots. Divide into halves, remove bones, wash. Boil in an enamel saucepan with water for 10 minutes. Drain the water, wipe the fruit. Add sugar to the mass and boil the puree. Pour into jars and sterilize half-liter jars for 10 minutes.
From book Canning, smoking, winemaking author Nesterova Alla Viktorovna
Apricot wine Ingredients: 6 kg of apricots, 10 liters of water, 4.5 kg of granulated sugar, 4 lemons, yeast wiring. Wash and pit apricots. Pour the fruits prepared in this way with boiled water, put under pressure and infuse for 4 days.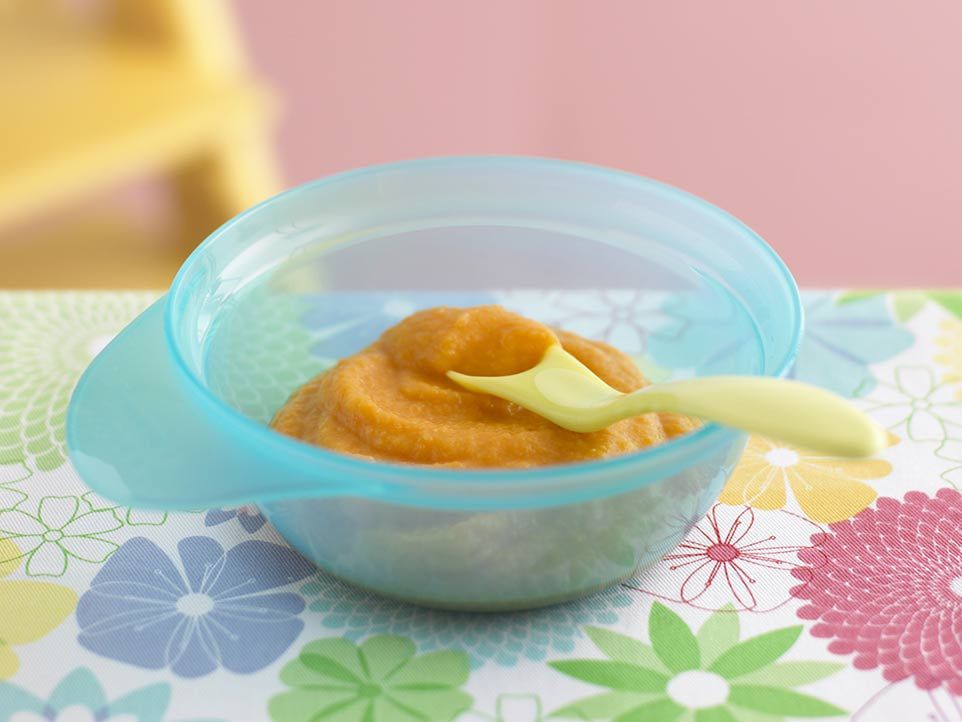 Then juice
From book I don't eat anyone author Zelenkova O K
Apricot jelly Pour gelatin with 2 cups of water, heat until completely dissolved (do not boil!), Pour lemon juice into it, then put sugar. If the volume of the mixture is less than 5 cups, add boiling water. Pour it all into a compote, put apricot puree and put
From book Blanks. Easy and right author Sokolovskaya M.
Apricot ice cream Boil the syrup, add so many pureed apricots to it so that the total volume is 7.5 cups, mix and freeze. 2 cups sugar, 1 cup water, ripe
From book Dishes from lavash and ready-made dough author Gagarina Arina
Apricot wine 3 kg of apricots, 5 liters of boiling water, 6 cups of sugar, for 4.5 liters of juice 0.5 tbsp. l. yeast, juice of two lemons. Remove pits from apricots. If you like the almond flavor, you can leave the pits in the mixture, but it's best to remove the kernels.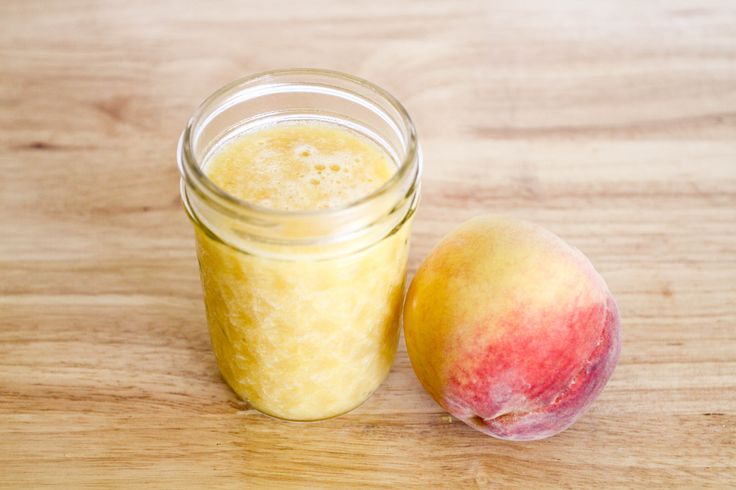 Pour boiling water, leave for 4 days
From book Preserves, jams, jelly, jam, marshmallows, marmalades, compotes, confiture author Kashin Sergey Pavlovich
Apricot biscuits What you need: 800 g puff pastry, 500 g apricots, 3-4 tbsp. l. powdered sugar, 1 tsp. starch, 4-5 tbsp. l. chopped nuts Everything is very simple! Roll out the dough into a layer 3-5 mm thick, cut into squares with a side of 8 cm. Wash the apricots, peel them from
From book home canning author Kozhemyakin R. N.
Apple-apricot puree Ingredients 650 g apple puree, 200 g apricot puree, 150 g sugar. Method of preparation Mix apple and apricot puree in an enamel saucepan, add sugar and put on low heat. Cook, stirring constantly, 15 minutes, then remove from
From book Big Encyclopedia of Canning author Semikova Nadezhda Alexandrovna
Apricot jam Components Apricots - 1.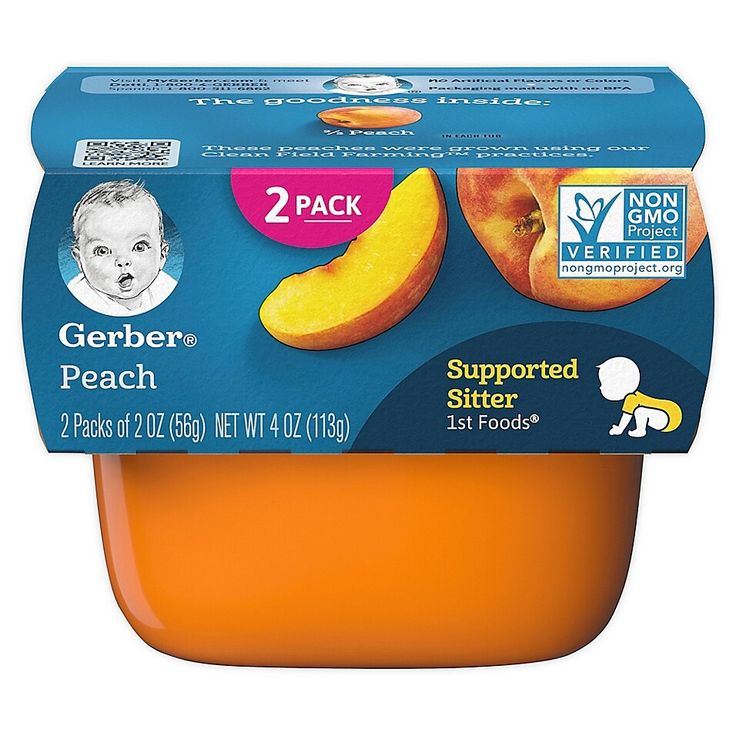 4 kg Sugar - 2 kg Water - 2 cups Rinse the apricots, air dry or with a clean towel, then cut in half and remove the stones. To make high quality jam, apricots must be peeled from
From book Multicooker. 1000 best recipes. Fast and helpful author Evening Irina
Apricot jelly Ingredients Apricot juice - 1 l Sugar - 550 g Citric acid - 1 partial teaspoon Unripe apricots cut in half, remove the stones, then cut the apricots into pieces, put in an enamel pan, pour a little water and cook under
From book Ukrainian, Belarusian, Moldovan cuisines author Pominova Ksenia Anatolievna
Apricot jam Ingredients Apricots - 2 kg Sugar - 200 g Cut the overripe apricots in half and remove the pits. Then put the apricots in an enamel pan, add a little water and cook them until softened. Softened apricots rub through a sieve, puree
From book Multicooker for kids.
1000 best recipes author Evening Irina
Apricot jam 1 Boil the ripest apricots, cutting them into quarters and removing the pits; then put a layer of apricots and a layer of powdered sugar in a bowl or bowl, put everything in the cold for 12 hours.0003
From book author
Apricot jam To make jam, take overripe apricots and their waste from other types of processing. Boil thoroughly prepared apricots (cut out damaged parts, remove pits) over low heat in a saucepan with constant stirring. Sugar
From book author
Apricot jelly 1 Prepare apricot puree, mix with apple juice and cook until tender. Pour the finished jelly hot and immediately cork. For 1 kg of apricots - 0.25 l of apple juice, 500 g
From book author
Apricot jelly 2 Take hard ripe apricots, remove the skin with a knife, transfer to an enamel pan, pour a small amount of water and cook until completely softened.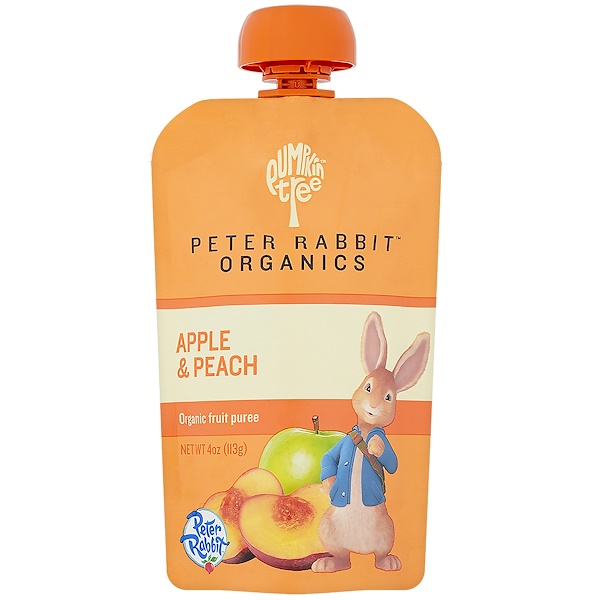 Use the fruits for other types of processing: compote, jam, etc. Fix on the pan
From book author
From book author
Apricot jam Ingredients 1.7 kg of sugar, 1.5 kg of apricots, 1 liter of water. Method of preparation Wash the apricots, cut in half, remove the stones. Take out the kernels, chop. Dissolve sugar in water, add apricots and kernels, bring to a boil and cook for 20 minutes.
From book author
Apricot jam Ingredients 1 kg of apricots, 500 g of sugar, 1 lemon. Preparation Squeeze juice from a lemon. Wash apricots, remove pits. Put apricots (halved or sliced) in a slow cooker, add lemon juice and sugar. Set the mode to "Braising" or "Baking"
Amber Apricot Puree is a versatile amazing dessert, an excellent filling for fluffy wind pies and the basis of many vitamin drinks. The unique taste and aroma make it a favorite treat for adults and children.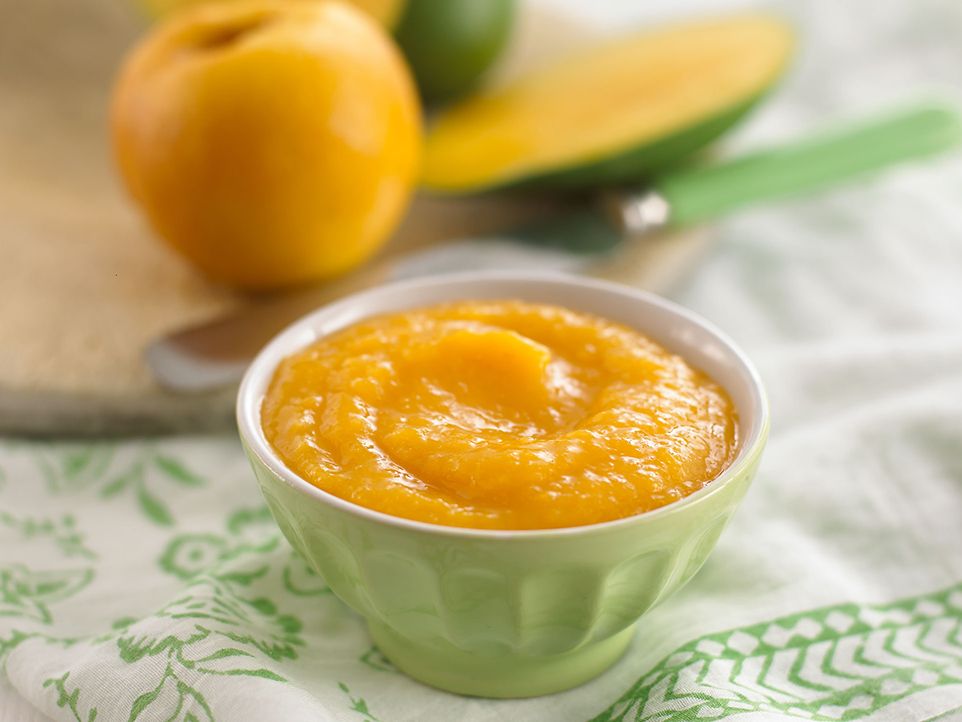 The blender will allow you to prepare a product of an impeccably homogeneous consistency.
When evaporation is completed, sugar is introduced. Its ratio with the fruit mass depends on the variety of apricots and specific taste preferences. When using enameled dishes, thick puree must be constantly stirred, as even slightly burnt fruits will add unwanted bitterness.
Ingredients
apricots 2 kg (pitted)
sugar 250 g
Preparation
1. Apricots must be ripe, even slightly overripe. Apricots should be soft to the touch, and more puree can be obtained from such fruits. Fruits that have fallen from a tree and hold their shape are great, while when pressed, the apricot is soft and juicy, not hard.
Place the fruit in a large container. Fill with cold water so that they float freely. Leave for 10-15 minutes to remove dirt from the fruits. Stir them with your hands from bottom to top. Change the water several times.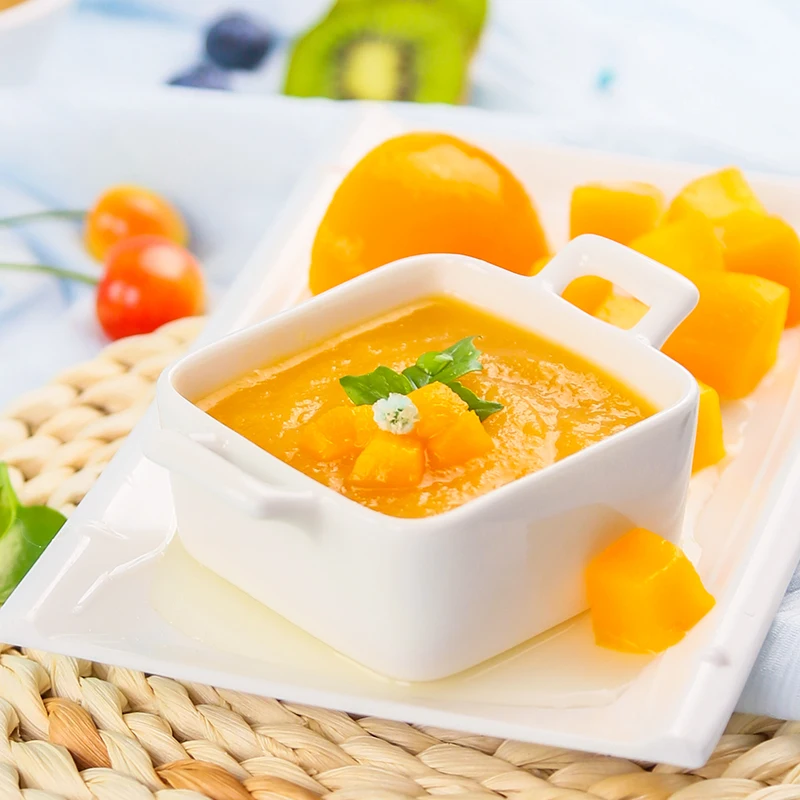 Move the washed fruits to a colander and leave to drain all the liquid.
2. Remove the stones from the apricots.
3. Pass the peeled fruit through a meat grinder (you can use a food processor or blender). At this stage, the puree can be frozen in plastic containers.
Transfer the puree to a thick-walled saucepan, cauldron or enamel bowl. Do not use aluminum containers for cooking. Send to medium fire. While stirring with a wooden spatula, bring the apricot mass to a boil. The mixture should bubble up.
4. Pour in the sugar. If the apricots are very sweet, the amount of sugar can be reduced. Taste fruit puree and sweeten to your liking. Constantly stirring, let it boil.
5. During cooking, a foam will form, which is desirable to collect with a slotted spoon and remove. After boiling, boil for 5 minutes and turn off the heat.
Yesterday my husband came from his mother-in-law and brought a jar of apricot puree from her. Everyone liked it so much that in the evening of the same day I called my mother-in-law and carefully asked her for the recipe.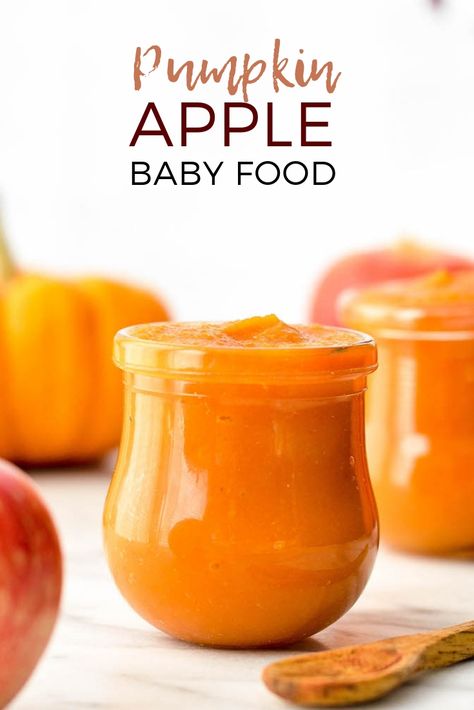 As it turned out, there was one trick, most likely it became the secret of such a delicious puree at the exit. The thing is that it was not boiled, but was, as they say, fresh. Having learned about this, I asked about how these jars cost all winter, to which I received the answer that it was fine, not a single jar in the mother-in-law's cellar was swollen. The only thing is that she always sterilizes jars for reliability. Therefore, since the evening I washed the jars and sterilized them well.
Today I started cooking, which, as it turned out later, is so fast and simple that there are simply no words. I think that this type of preservation will be especially noted by those people who do not like to spend time on it, and those who love everything natural, with the highest content of vitamins (for example).
Be sure to write your comments under the recipe for apricot puree for the winter without cooking, share your innovations and experiments, since I usually always think of something in the main recipe to my taste.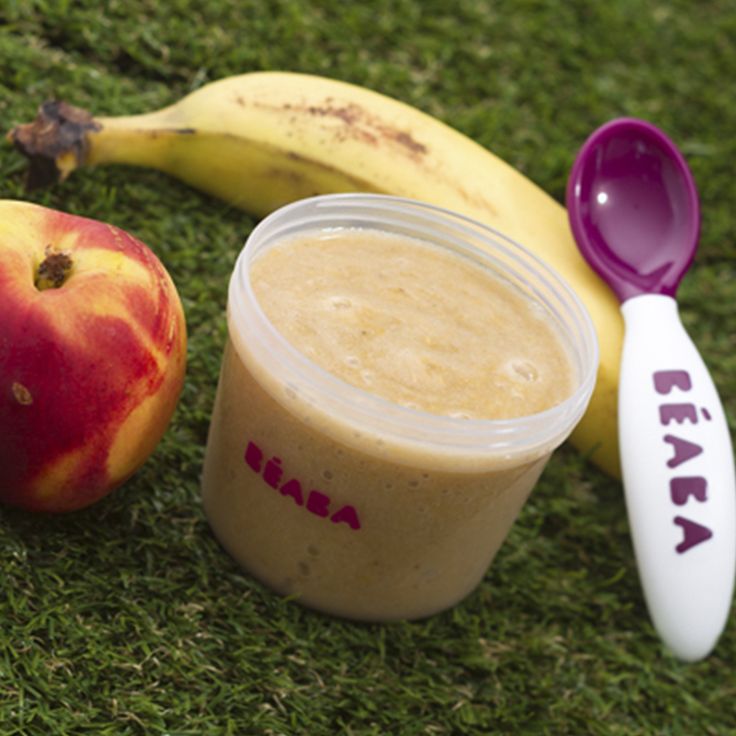 Ingredients:
- apricots,
- sugar.
According to the proportions, take a kilogram of apricot and a kilogram of sugar, that is, 1:1.
Wash fruit and remove stones.

Place the apricots in a large bowl. You can take any suitable container instead of a bowl. It, for example, can even be a saucepan.

Blend the apricots with an immersion blender.

Pour the required amount of sugar into this mass.

Stir and then simply pour the puree into mini or large jars. It is most convenient to lay out a sweet treat with the help of the most ordinary tablespoon. Although, if there is a lot of puree, you can take a ladle or a large spoon, which is often used when stirring the jam when it is cooked.

Cap each jar tightly.
The very next day, take the puree to the pantry.
You can also cook delicious apricots

Apricot puree is an amazing sweet preparation.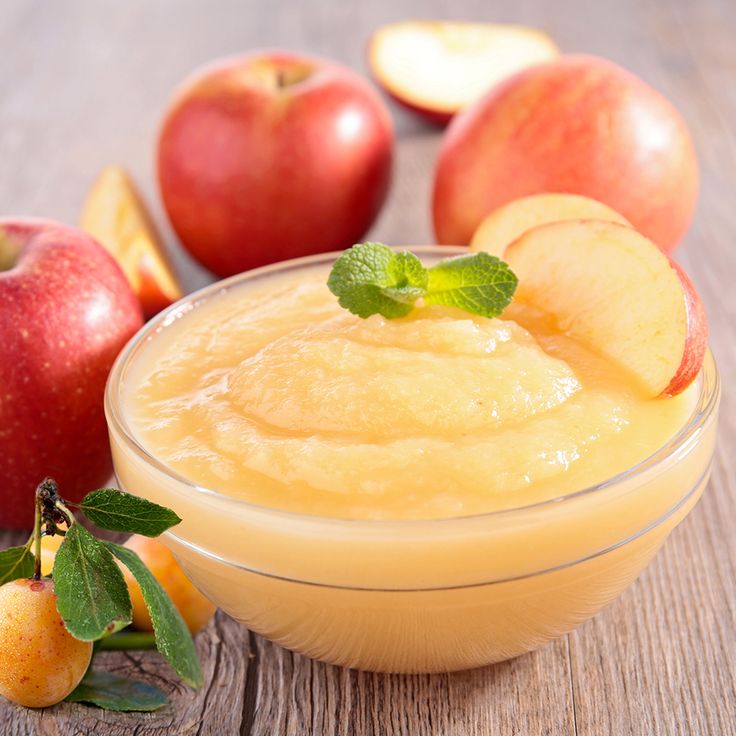 You know, even recipes on the Internet can be found a lot. It should be noted that mashed potatoes can be either boiled or not. It is about apricot puree without cooking for the winter that we will talk about, and we will also tell you how to roll it up for the winter in jars so that they do not swell and stand perfectly all winter.
Uncooked apricot puree is much healthier than boiled. The thing is that it is the product without cooking that retains all the useful vitamins, so this delicacy should be eaten when it is cold outside and the amount of fruit is not as large as in the summer. Replenish your body with vitamins and be healthy! Well, with the help of this recipe, which comes with step-by-step photos and a detailed description, you can easily cope with the preparation. Just empty the shelves in the pantry in advance so that you don't waste time on it later. I think that the husband at this moment will be very helpful, he will just be able to repair them in the right places, and you will not waste time on this, but immediately start harvesting.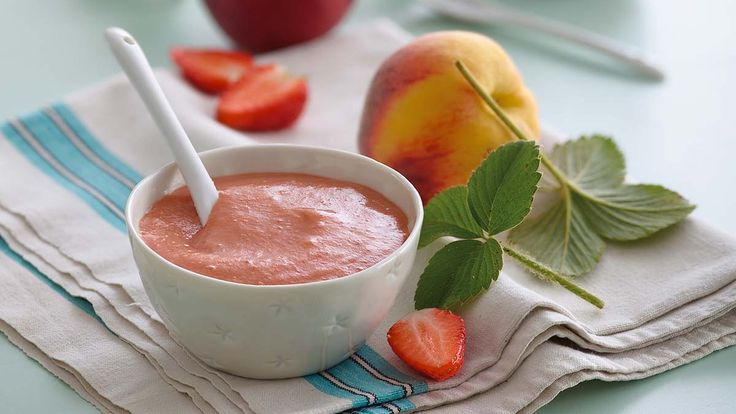 So, the ingredients, and by the way, there are only two of them:
- apricots,
- sugar to taste.
Step by step photo recipe:
Immediately place the apricots in a large bowl and cover with water for a few minutes. Then wash each and remove the bones.

Place the apricot halves in a bowl and blend everything with an immersion or stand blender.

Add sugar to the apricot puree. Add according to your taste preferences. Everyone in our family has a sweet tooth, so I always put a kilogram of sugar per kilogram of apricot. Stir the puree, taste it. If there is not enough sugar, then add it again and stir everything again.

Roll the finished apricot puree into glass jars.

Then simply take the puree to the pantry in a specially prepared place.
This is such a bright puree! Try!
No less delicious
Apricot puree is a food product obtained by mechanical processing of ripe apricot fruits.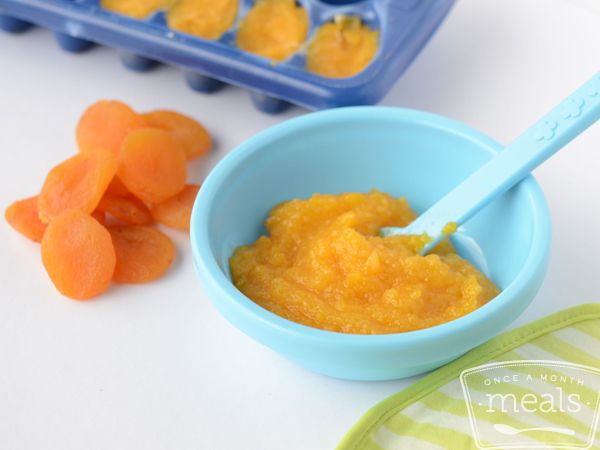 Outwardly, it looks like a fruit mass, which is colored yellow or orange (see photo), with a bright taste and aroma. Apricot puree refers to diet foods that can be given to children . However, since more and more industrially prepared apricot puree is made with the addition of various preservatives and dyes, it is recommended to cook it at home. We will talk more about its useful characteristics below.
Useful properties
The benefits of apricot puree lie in the presence of various vitamins and minerals. The natural product contains a large amount of carotene, which is necessary for vision. There is ascorbic acid in the puree, which not only strengthens the immune system, but also participates in a large number of processes in the body. Apricot puree is an excellent general tonic . It is also rich in minerals, as the product contains potassium, which removes excess fluid, normalizes blood pressure and improves the functioning of the cardiovascular system, as well as magnesium, an important mineral for the heart.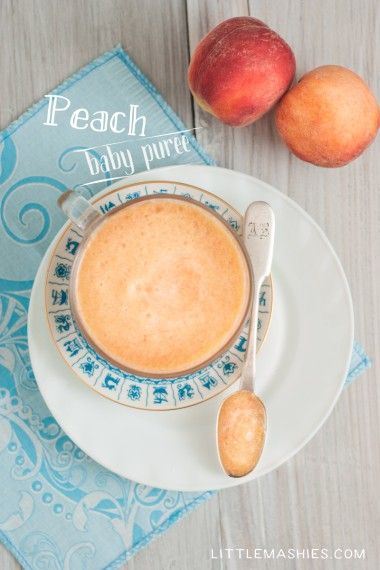 Contains apricot puree iron, which is involved in the process of hematopoiesis. This is just a small list of substances that are in puree.
Cooking Uses
Cooking uses for delicious apricot puree are fairly easy to find. It can be used both as an independent food product and for the preparation of various delicacies. E This puree can be combined with vegetables and various fruits and berries to prepare new and no less healthy dishes.
Apricot puree, if you follow the rules of preparation and sterilization, can be used in the nutrition of children, including infants. I would like to note that such a preparation will not be inferior in quality and useful characteristics to products produced by well-known brands of baby food. You can even say that it will be many times superior to the quality of products purchased in retail chains. Natural puree should not contain preservatives, flavorings and sugar, which is easy to achieve by making it yourself.
Apricot puree can be used to make:
jams;
jams;
cocktails;
compotes;
jelly;
smoothies;
jams.
If the apricots in the puree base are very juicy, then by squeezing the product through gauze, you can get aromatic and vitamin juices and nectars.
The product acquires a new taste when it is combined with cottage cheese. This mass can be eaten as a dessert or a full-fledged, but, nevertheless, dietary dinner, as well as used for filling pancakes or other homemade pastries: pies, casseroles and muffins. Apricot puree can be used to layer homemade cakes and pastries.
How to make apricot puree at home?
To be sure of the quality of the product, it is best to prepare it at home. The fruits must be ripe, even overripe varieties are allowed. You can independently calculate the amount you need, but we will describe the recipe for 6 kg of fruit.
It is worth starting the preparation by peeling the apricots: they must be thoroughly washed, pitted and any damage removed. Then, in portions, using a blender, beat the fruit into a homogeneous gruel.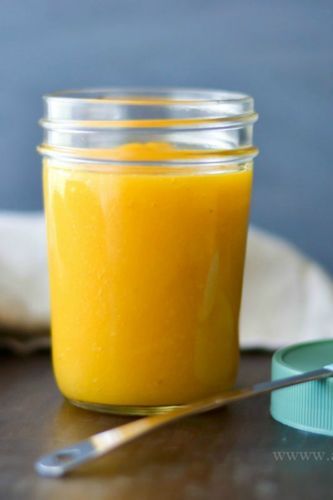 You can also use a juicer or a sieve.
It's time to prepare the jars, that is, to start sterilizing.
After processing, you should have about 5 liters of puree, which must be transferred to a container and put on medium heat. When the puree begins to boil, the gas should be reduced to a minimum. Everything should boil for about 15 minutes, do not forget to periodically remove the foam. After that, you can start rolling. Then it is recommended to wrap the jars in a blanket and leave for 3 days. The video below shows a recipe for making apricot puree for children.
Apricot puree harm and contraindications
Apricot puree harm and contraindications are caused by many factors. First of all, it is worth noting that the product has a laxative property, so its use should be limited to people prone to intestinal dysfunction and various inflammatory processes of the gastrointestinal tract, such as gastritis with high acidity of gastric juice.
In special cases, for example, at the stages of exacerbation of chronic diseases, the product should be completely excluded from the diet.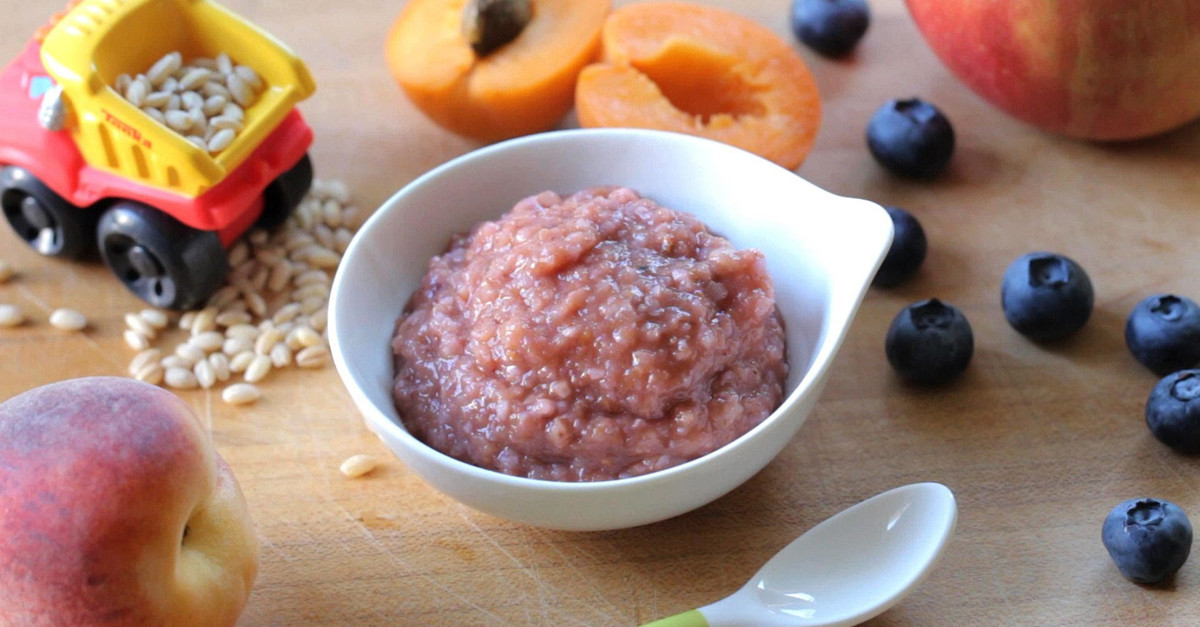 Do not use apricot puree:
people with individual intolerance;
diabetics;
breastfeeding women.
Also, apricot puree should not be abused by people with impaired thyroid function, as well as chronic pancreatitis. Do not consume on an empty stomach , because it can provoke the release of bile, and as a result, heartburn and even nausea.
See also...
Cabbage pie with semolina Cabbage pie with semolina in aspic
Courgette pie with minced meat
Apple puree with condensed milk "Nizhenka"
Sausage Spaghetti How to Make Sausage Pasta
puree from fresh apricots, step-by-step recipe for 132 kcal, photo, ingredients
Add recipe
Recipe
Advertising
Viderait on the topic
Recipe from Julia Vysotskaya
omelets with berries and jam
of the berries of berries any, instead of jam, you can add jam.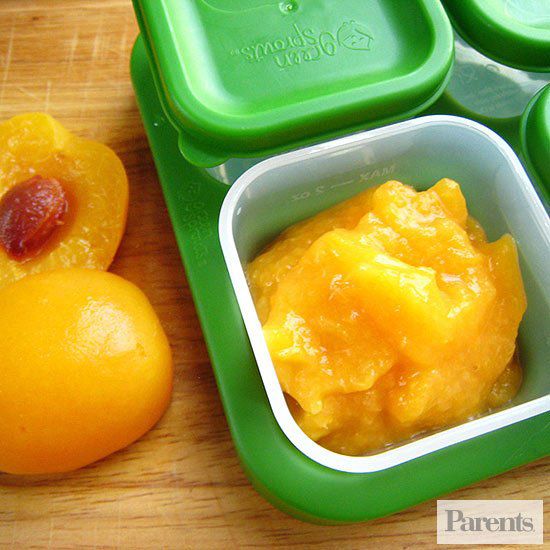 Julia Vysotskaya
Recipe from Yulia Vysotskaya
Pork medallions with apple sauce
This is one of my favorite recipes. Pork is great friends with fruits - with apples, plums, it turns out a very interesting combination of juicy fruit flavor and tender, slightly sweet meat.
Julia Vysotskaya
Advertising
Viderait on the topic
Recipe from Julia Vysotsky
Pork with oranges and thyme
Pig meat always works very cool with fruit tastes - Cheal -Brill, with Chernioliy, with Chernioli apples. And in this recipe, the combination is even more interesting: the sweetness that is in pork is emphasized by citrus
Yulia Vysotskaya
Recipe from Yulia Vysotskaya
Grilled Bacon Chicken Wings
Bacon makes wings more tender and juicy.
For the marinade, instead of green onions, onions or parsley pre-marinated in vinegar are suitable. Agave syrup can be replaced
Julia Vysotskaya
Preparation
25 minutes
Recipe for:
6 persons
DESCRIPTION
This puree is best made from fresh picked apricots - ideally! Those that are sold in our stores in winter are not suitable for a small child!
To the cookbook
With pictures No pictures
To favorites
With pictures No pictures
Log in or register and we will be able to withdraw your daily consumption of proteins, fats and carbohydrates
Enter/Register
Ingredients for
Portations
Main
9029,000 90,000 300 g 9039 300 g 90 g.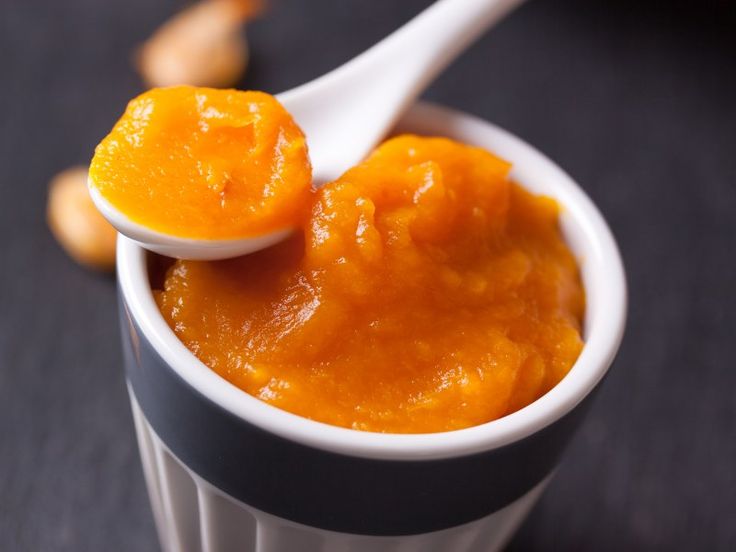 .