Sample feeding schedule for 7 month old baby
A 7 Month Old Feeding Schedule That Works Like A Charm
What's in this post...
Here is a tried and true (and adapatable) 7 month old feeding schedule that'll help your little one nap well during the day, sleep well at night, and have peaceful days.
---
I have long said that the 6 to 12 month time is one of my absolute favorites.
Baby is sitting up. 
Smiling. 
Napping a tad less. 
And usually sleeping through the night.
It can also be a time of adjustment. 
Baby is finally eating solids and it's likely time to drop that third nap and probably drop the dream feed if you haven't already. Baby is getting a little chunkier and wants more food.
Actually, this is a precious time with baby.
Before the 7 month old feeding schedule… KNOW THIS
Before I give you what has worked for me as a 7 month old feeding schedule, know this.
Babies at this age need to eat as many solids as they can.
They will be hungry and breast milk alone will no longer be enough. Or, if it is, you'll be cluster feeding like your 7 month old was a newborn.
➡️ Pediatricians used to recommend introducing purees or solids at 4 months of age. They now suggest 6 months.
➡️ So the 5 to 7 month mark generally means that unless baby is getting a lot of breast milk and whatever solids you offer, they will be hungry.
And this will affect their sleeping and their moods.
7 Month Old Sample Feeding Schedule
7:00 am – Wake up, milk, solids for breakfast
8:00 am – Free play (floor time, cuddle time with mom, sibling play)
9:00 am – Nap time
10:45 or 11:00 am – Wake up, milk, solids
12:00 pm – Free play (floor time, practicing sitting, standing, pulling up, sibling play)
1:00 pm – Nap time
3:00 pm – Wake up, milk, solids
3:45 pm – Free play (errands, play with siblings, floor time, etc.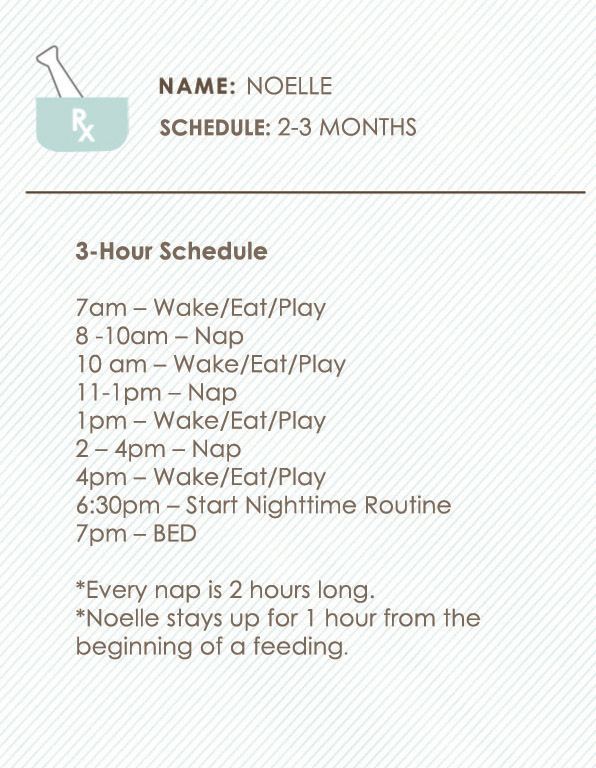 )
5:00 pm – Short nap
5:30 pm – Wake up, milk, solids
6:15 pm – Bedtime routine habits and ideas (bath, singing, cuddling, putting on lotion, lights, curtains, etc.)
7:00 pm – Quick feed (milk), and down to bed (you may want to add cluster feeding here too if it fits)
And… if baby isn't sleeping through the night yet. 
10:00 pm – Dreamfeed
Note:
Daily baby logs are a great thing to have on hand if you are noticing a lot of changes you can't make heads or tails of.
If your baby wakes up earlier or later than this routine, you can simply adjust based on your baby's wake time. The wake time is actually very important in a baby's day to day routine.
If baby wakes early from a nap, yet is content, don't push up the feeding. Leave it until normal time unless baby is clearly hungry.
Get down familiar rhythms and routines throughout your day. These cannot be understated for babies. (here is more on family rhythms and routines)
Weaning From Nighttime Feeds
If your baby is still not sleeping through the night, then this is a great time to start helping them do so.
Solids and milk throughout the day will help them to fill their tummies.
And… get in the necessary nutrients that'll allow them to sleep peacefully throughout the night.
It is actually one of the best times to begin sleep training since baby is naturally a lot less likely to wake if hunger was their primary reason for waking.
Imagine baby needs 10 cups (to make things even) of milk and/or food a day. We know all babies are different, but go with me here.
If you are currently giving your baby 5 cups of milk and 2 cups of food during the day, that leaves a 3 cup deficit.
This means baby will likely wake up at night to get in the full 10 cups he needs.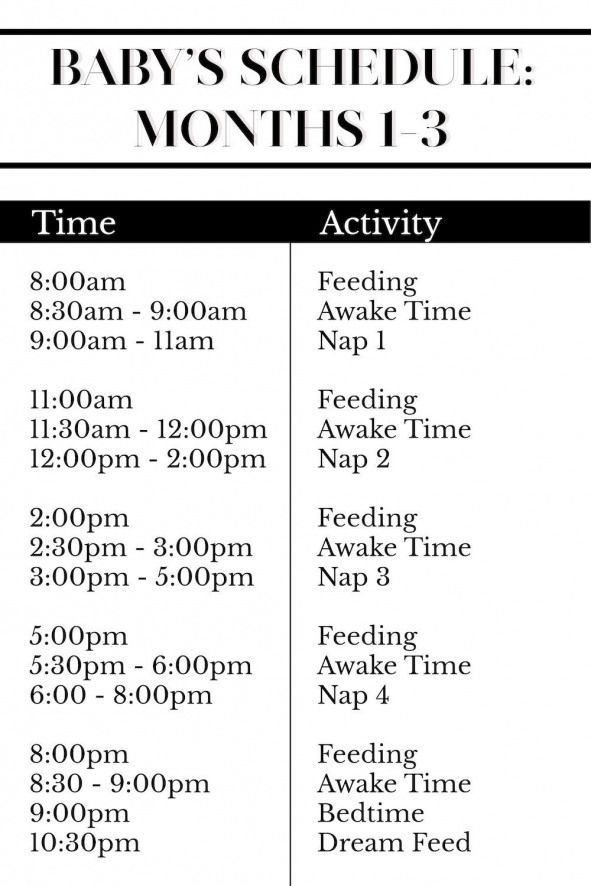 The best way to wean? 
To give them all they need during the day so they don't need to wake for it at night.
Watch this short video to learn why babies at this age can get quite whiny and what you can do to avoid this.
A Dream Feed Might Work For You
If your baby is still feeding a few times per night then you may want to start doing something called a Dream Feed.
Now, we don't typically add IN a night feed at this age, we are trying to eliminate them, but it may help you get a few more hours in.
Dream Feed: A feed given between 10 and 11 ish at night that should help baby sleep a longer stretch, eventually until the morning wake time.
Try feeding baby as much as possible during this feed and weaning baby from other nighttime feeds until eventually the dream feed is the only feed left.
After baby has slept until the morning with only the dream feed for a few weeks, then it's safe to drop the dream feed.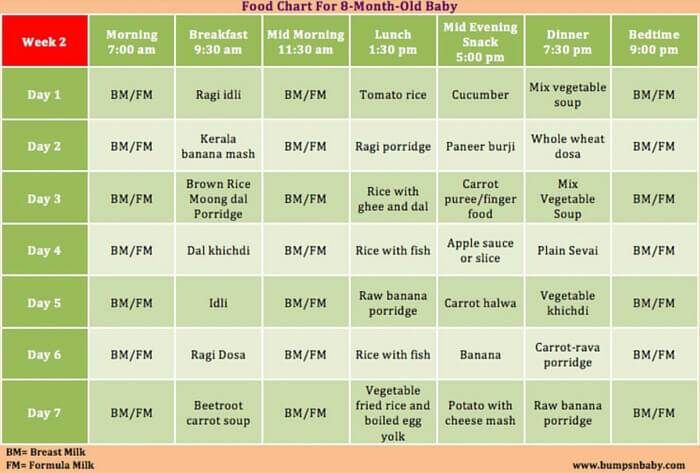 At that point, baby should be sleeping all through the night.
7 Month Old Schedule Interesting Tidbits
Here are some interesting things to note or keep in mind during this 7 month period.
Babies will likely be able to sleep through the night at this age if they're eating well enough. Not only are they getting breast milk they are getting solids.
Here's where you'll discover if your baby didn't sleep through the night out of hunger, or if they have some sleep props you need to work on.
Baby might act uninterested in solids, that's fine. Still, continue offering them and be sure to give them veggies or fruits they like so they will get the nutrients needed.
Introduce solids slowly so you can monitor the baby's reaction to them. Don't introduce too many new foods at once.
Give a top up bedtime snack. Right before bed, give baby milk and some yogurt or applesauce, etc. to help fill baby's tummy before they go down for the night.
7 Month Old Schedule Printable
Print his, tweak to fit your family, and feel more confident and in control of your days.
Want Printables to hang up?
If you want routines and schedules for not only the 6 to 9 month age, but for the 12 month, 18 month, and on I've got great news. I've created a book chock full of routines that work.
Routines that keep babies well rested, happy, and content. Routines that account for all the things you need to do and they are mom tested. The best part?
The book comes with printable routines (3 choices for each age) that you can hang up and use!
So instead of having to reinvent the wheel every few months, you'll have tried and true mom tested routines right at your fingertips.
Rhythms, Routines, & Schedules Pack
Easy to implement routines, rhythms and schedules from birth through school-aged kids to help you streamline day-to-day life with kids, including a step-by-step guide for getting started.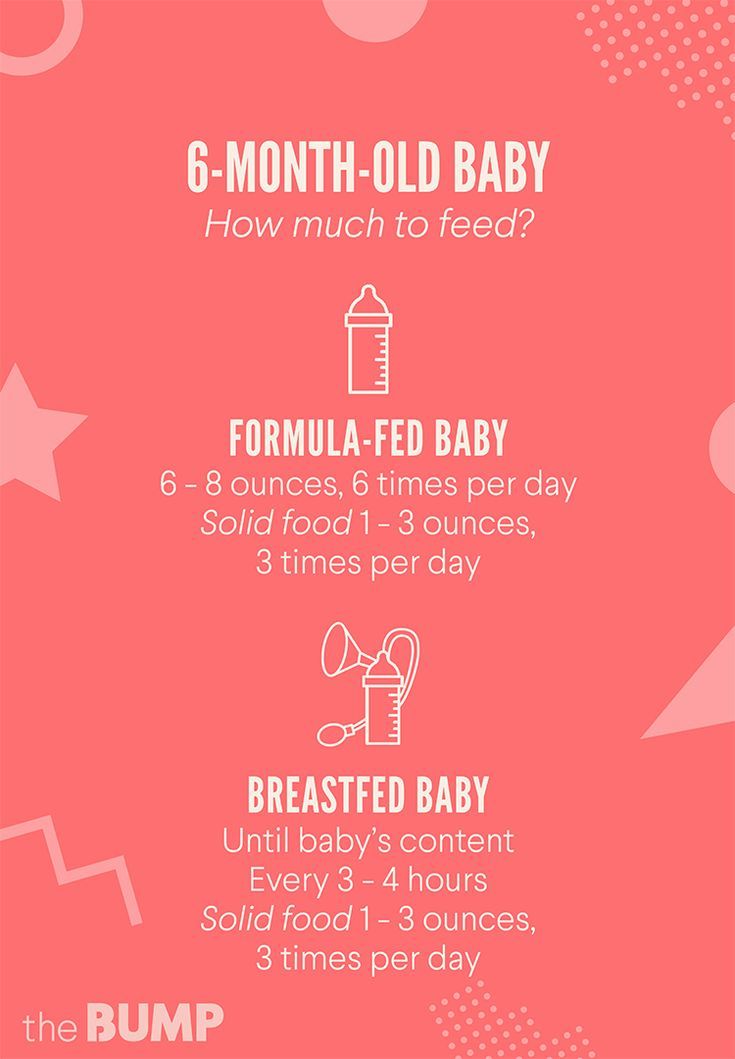 Learn More
FAQs about 7 month olds
What time should a 7 month old go to bed?
7-month-olds should go to bed by 8 p.m. at the latest, and on average go to bed around 7:00 p.m.
If your baby is still taking a late afternoon or early evening cat nap, this will be easy to manage. Contrary to what you might think, the earlier a baby goes to bed the better they sleep all night.
What should my 7 month old wear to bed?
By 7 months of age babies should no longer be swaddled to sleep. Since they can roll over and move, you want them to be able to do so.
However, you don't want them to attempting crawling out of the crib, so appropriate to the season layers are good, plus a sleeping bag on top to keep their legs in!
Is my 7 month old hungry at night?
7 months of age can bring about some sleep regressions. One main cause of this is that 7-month-olds are hungry and in need of ample solids to keep their tummies filled.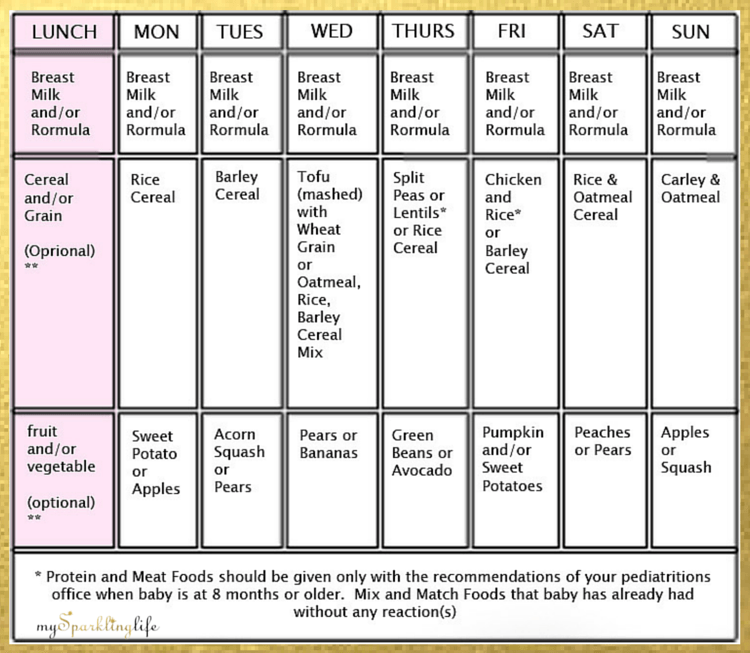 If they aren't yet eating enough solids or don't have enough appropriate protein in their diet, they'll be genuinely hungry at night. They will need more milk feeds to get them through. Answer? Feed more during the day!
Can you let a 7 month old cry it out?
Cry it out is a form of sleep training that quickly helps.  Babies learn to self-soothe, settle, and re-settle on their own. It is age appropriate by 7 months if you choose to use it.
Sources:
The importance of schedules and routines
Routines minimize chaos which promotes resilience and regulation
Routines indicators of predictable family life contributing to childhood development
Family Routines Reboot
Take our 3 day challenge to create life-giving family, child, and self-care routines.
Learn More
::
The Best 6 and 7 Month Old Feeding Schedule - So Easy to Follow
Complete sample feeding schedule for 6 month old babies with helpful tips to use and adjust for your baby through their 7th month.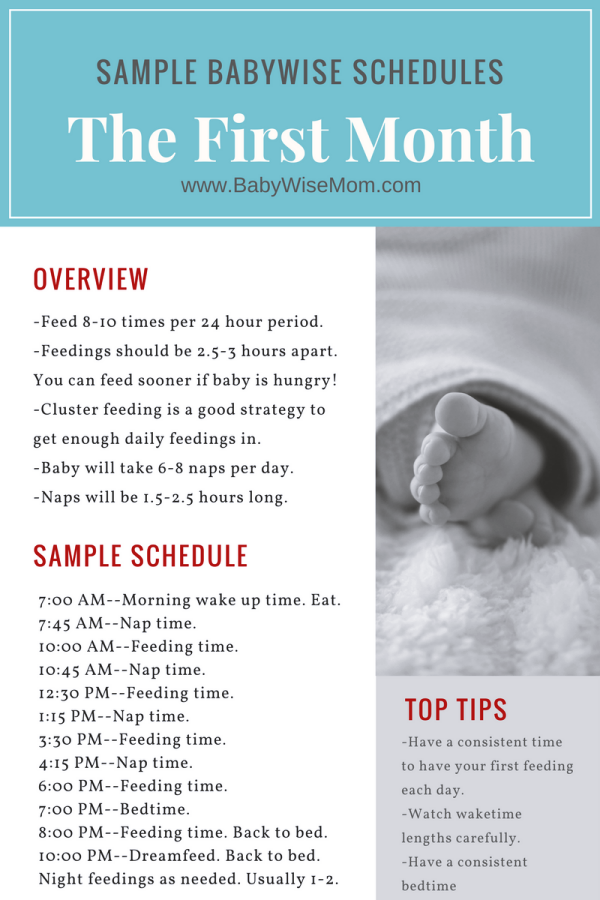 And, grab some bonus feeding tips that will help you safely and confidently feed your baby! 
I know how fast the first year goes as a mother of three, but I am still in disbelief that my baby just turned 8 months! Feeding each of my three babies have been completely different experiences, as they are all unique little beings. James (the 8-month old) is loving meal times and is quite an eater, for now anyways.
I think at least part of his success in eating has been due to the 6 month feeding schedule I've had him on with eating since he was initially introduced at 5.5 months with traditional home-made baby food. Read about how I introduced baby food for the first time if you're looking for some tips and tricks. Note that I'm also a licensed occupational therapist that has specialized in feeding babies and children.
*These 6 and 7 month old feeding schedules are also the ones I've recommended to the families I work with as a licensed occupational therapist that specializes in feeding babies and children.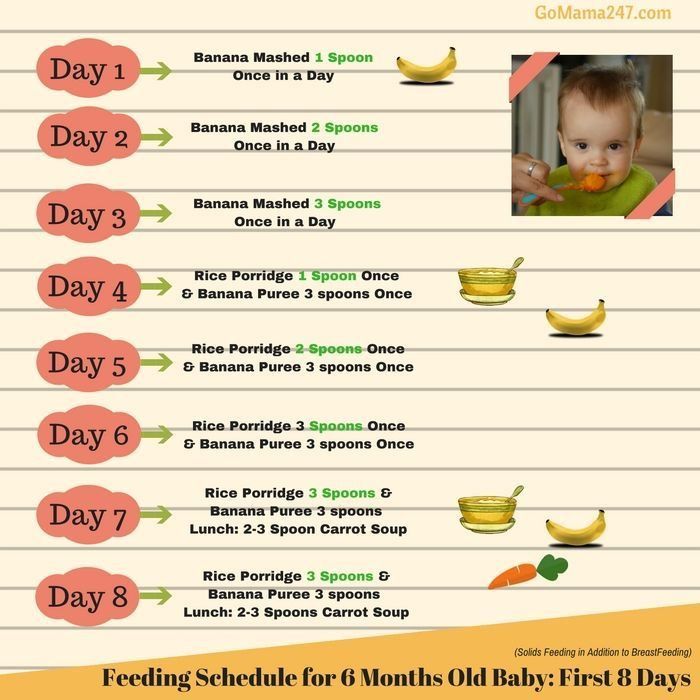 As we begin this 8th month, I can see our schedule evolving, and I thought it might be helpful if I shared how I created his feeding schedule for 6 months old through 7th months old. During these last two months, I've reflected a lot on how much James is benefiting from slipping into an already very established eating routine (there are some benefits to being the third child!).
I've always strongly encouraged parents to do this, but when it is your first or even second child, it can be challenging to make this transition from just bottle feedings. In my experience, parents often have a lot of questions about how to set up these routines, and while I think there is value in that, this schedule is not a hard and fast rule for every baby. We all know that every baby is unique, but as parents, it's hard not to compare. Try to avoid that with these feeding milestones, as long as you're giving lots of positive opportunities for interactions with food.
I should also note that James is breastfed, and only takes an occasional bottle when I'm away from the house (find help for getting a breastfed baby to take a bottle).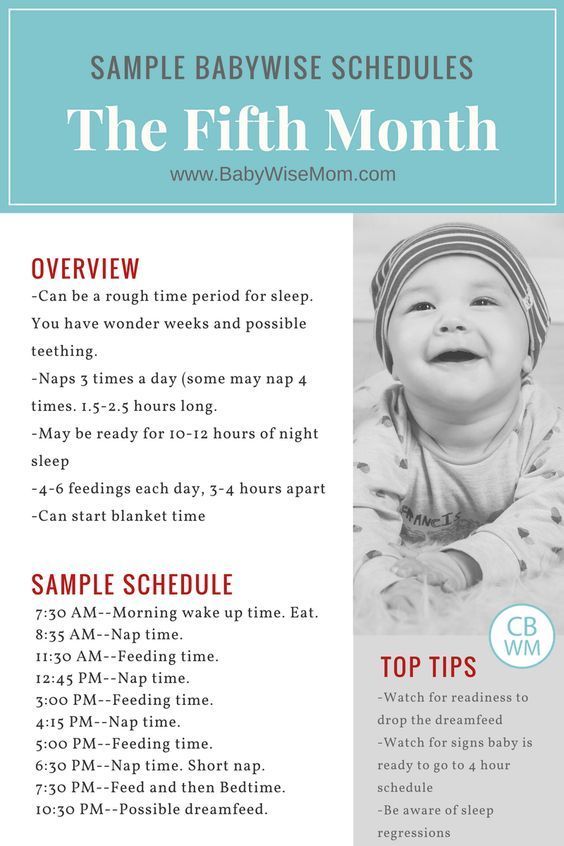 However, he doesn't eat frequently like some nursing babies do. If your baby has lots of mini meals, this schedule may look a little different. This schedule is great for bottle babies, too!

And, if you're starting to think about those table foods and what ages specifically you can start giving them to your baby, then check out When Can Babies Eat Cheerios? (you'll find lots of other foods besides cheerios!)
*Update: Get feeding schedules for 8-10 month olds and 11-14 month olds at the end of this post.
Affiliate links are used below. See our full disclosure.
*Times are given in a range of possible start times, not duration. Also, you'll find some links throughout the schedule for my favorite cups and foods. 
6:30-7:00 AM: Wake-Up – Breastfed or bottle upon waking
Here's my favorite bottle for breastfed babies
7:30-8:00 AM: Breakfast – Water available in a sippy cup, about 1/4 cup of various homemade baby food, and a meltable crunchy food like puffs and/or soft cubed food (see note below).

These are my favorite first sippy cups
9:00 AM: Nap
11:00 AM: Breastfed/Bottle
This is one of my favorite bottle for bottle fed babies. Keep in mind your baby might be ready for faster flow nipples at this age, as well.
12:00 PM: Lunch – Water available in a sippy cup,  meltable crunchy foods like rice husks. (I don't look for James to consume much here and don't offer baby food, but I like him sitting with us and "snacking" a little so that he can get used to the schedule he ultimately will have.)
1:00-2:00 PM: Nap
4:00-4:30 PM: Breastfed/Bottle
5:30-6:00 PM: Dinner – Water available in a sippy cup, about 1/4 cup of various homemade baby food, and a meltable crunchy food like these wafers and/or soft cubed foods (see note below).
7:00-7:30 PM: Breastfed/Bottle
7:30-8:00 PM: Sleeping for the night
Feeding Tips for 6 Through 7 Months Old
All meals are at the table in his Tripp Trapp chair (that I love and didn't have for my other two) so he is pulled up to the table eating with the rest of us without a tray. The majority of the time it works out that he is able to eat at the same time as the rest of us. It has been wonderful to watch how he loves being part of this family time, even at such a young age. He gets excited to come to the table when everyone is there and will actually fuss if he sees everyone at the table without him! Of course, any high chair works just fine, the important thing is to have them consistently eating there.
When I say "meltable crunchy" foods, I am talking about all of those first table foods you find in the baby food aisle like Biter Biscuits, Puffs, Rice Husks, Crackers, etc. In the beginning of the 6th month, you are going to just let them mouth on some of these things, and help them put small pieces into their mouth. Watch them closely, but keep in mind some gagging is normal. If this feels too soon for you to introduce "real" foods, you can wait 1-2 months, but want to begin around 8 months.
By the end of the 7th month, they will likely be feeding themselves some easy to pick up pieces and chewing a variety of these well. Once they are eating these well, they can begin to have soft pieces of foods cut into cubes like ripe bananas, cooked zucchini, and banana bread. See my post on transitioning your baby to table foods.
Most babies will be drinking water during their meal from a sippy cup until around 9 months. This is one of my favorite sippy cups to start with. James did start doing this at 7 months, and at that time, I switched him to a straw cup at meals (learning to drink from a straw at this age is very early though, most babies learn around 9 months old). A sippy cup is totally fine at this age, but look for your baby to be using a straw by one. If you are ready, learn how to teach your child to drink from a straw (if they don't pick it up on their own).
You will see that many people recommend 1-2 feedings a day at this age, and that is totally fine. While there were a few times we couldn't squeeze in two meals on a busy day, I made it a priority to do two meals a day from the time he turned 6 months. This consistent exposure was very beneficial, and I think is best for most babies. It can seem like a pain at times, but it is worth it if you can make it work.
Don't forget to let your baby get messy. Strip your baby down to his diaper or plan a bath for after meals. See more on why it's important for babies to get messy!
While this is a time to just explore foods, if your baby is underweight and you're trying to beef up the calories you're giving them, then check out these high calorie baby food combinations and some extra tips to maximize what your baby is eating.
Take note of how well your baby eats in relation to how tired he is, how much time he has had to play, and when he had his last milk feeding.
Set your expectations low, and focus on a pleasant experience during meals not volume of food. It is completely normal to have a meal where your baby only has a few bites. This is NOT his main source of nutrition right now.
These months are very important for establishing good eating skills, and can go a long way in how your child eats throughout childhood. This feeding schedule for 6 and 7 month olds, and all the tips you've read are a fantastic foundation for continued happy eating
However, if your baby is stressed at mealtimes or is rarely consuming any food during meals by the end of the 7th month (don't panic, its more normal that you may think), then I would discuss your concerns with your doctor, and consider setting up a feeding evaluation through early intervention (free if you are in the states) or with an occupational therapist or speech therapist through feeding therapy. Some babies just need a little extra help, and that help can make a world of difference and really ward off major picky eating problems in the future.
You can also check out Feeding Red Flags, which will help you pin point if there's a problem, or if your baby is gagging a lot, head to the baby gagging guide for tips on moving past it.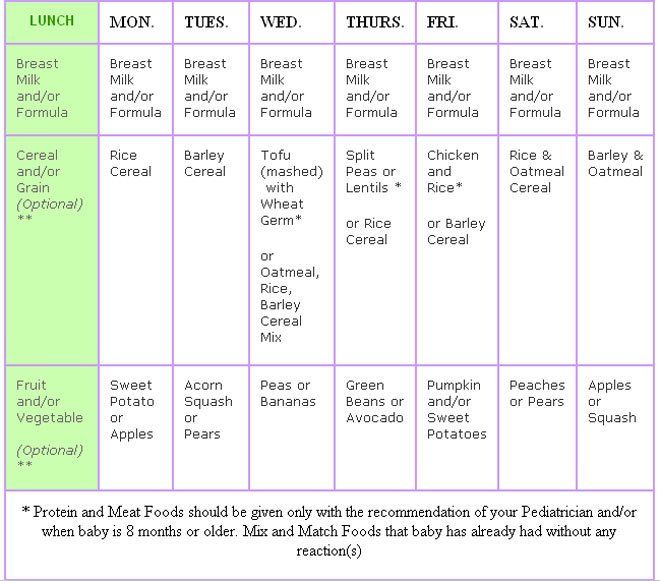 Don't miss the next feeding schedules for your baby below, I've covered all ages from 6 to 14 months and beyond here on Your Kid's Table!
More Baby Feeding Schedules and Tips
Feeding Schedule for 8, 9, and 10 Month Olds
Feeding Schedule for 11-14 Month Olds
Mega List of Table Foods for Your Baby
Teach Your Child to Self Feed
Did you pin this?
You're going to want to save this, you can get to all the other feeding schedules here as your baby continues to grow!
---
Alisha Grogan is a licensed occupational therapist and founder of Your Kid's Table. She has over 14 years experience with expertise in sensory processing and feeding development in babies, toddlers, and children. Alisha also has 3 boys of her own at home. Learn more about her here.
Seven Months Menu
Contents
Breastfeed your baby every 3-4 hours.
If you give your baby expressed breast milk, he needs approximately 710 grams per day. With 5-6 meals a day, this is about 120 to 200 grams of milk per meal.
If the baby is formula-fed (FW), he needs 170 to 230 grams of formula up to 4 times a day, provided that 2 more feedings replace complementary foods. To find out how much mixture you need, be guided by the instructions on the package, the recommendations of the pediatrician.
From the age of 6 months, only mother's milk or adapted infant formula is not enough for a baby - he needs a variety of complementary foods. Introduce no more than one new product per day into the child's menu at 7 months and consult a pediatrician first. After getting acquainted with different foods, up to three complementary foods can be given daily: this can be one or two tablespoons or 115-170 grams (8-12 tablespoons), depending on the baby and the specific product.
Important The calculation of servings and the number of feedings depends on the individual characteristics of the development and needs of the child.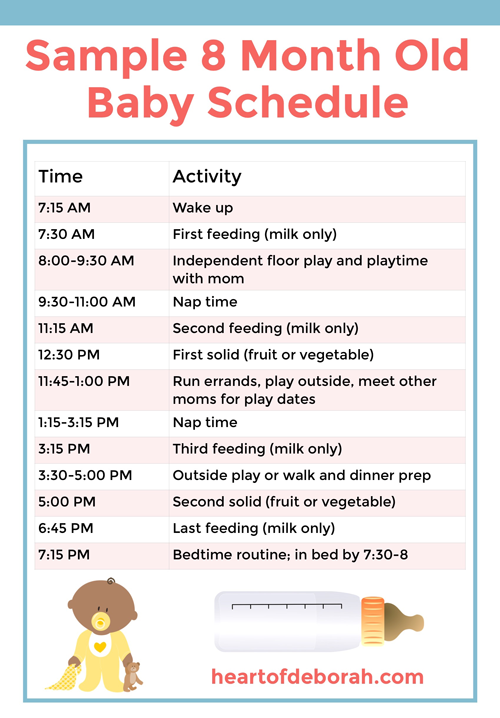 Therefore, first of all, be guided by the recommendations of your pediatrician and the needs of the baby.
Baby's menu at 7 months: introducing new products
The basis of the diet is still breast milk or infant formula. To diversify the menu, children's adapted food will help: fruit and vegetable purees, milk and dairy-free cereals, juices, as well as some products from the "adult table".
Kashi
At 7 months, dairy-free and milk porridges, along with breast milk, are the basis of a child's nutrition. To start complementary foods, choose gluten-free liquid one-component cereals with a high iron content: rice, buckwheat, oatmeal. A little later - corn and semolina. Start complementary foods with half or a whole teaspoon, gradually increasing the serving to 150 grams.
Important Dairy-free porridge is diluted with breast milk or milk formula, milk - with purified boiled water. Find out more: Gerber® Baby Cereals: product range
Vegetable and fruit purees
Vegetable and fruit purees will diversify the diet and introduce new tastes to the baby.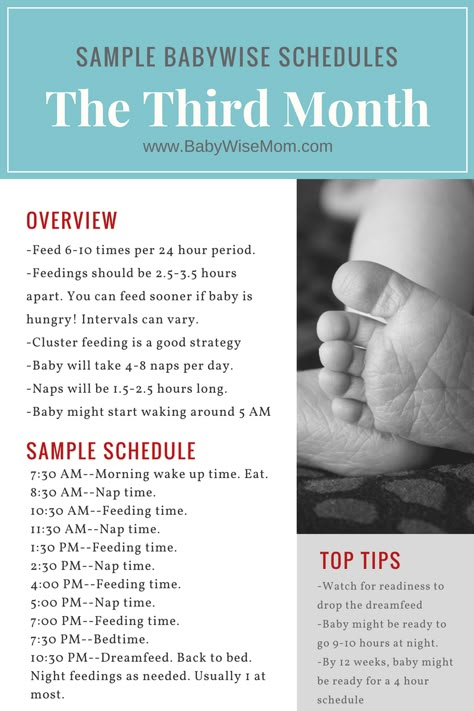 According to WHO recommendations, the best product to start with is a one-component vegetable puree made from zucchini, broccoli, cauliflower or potatoes. These vegetables are less allergenic than other foods. If the child does not have allergies, pumpkin, carrot, pea and tomato puree can be given a little later.
Find out more: Gerber® Vegetable Purees
After introducing vegetable purees into your diet, it's time for your little one to get to know sweet and healthy fruit purees. Like vegetable, fruit complementary foods are also recommended to start with one-component low-allergenic foods. Apple, pear or banana puree is best for this. Start with half or a whole teaspoon and gradually increase the serving to 100-150 grams.
Learn more: Gerber® 9 fruit purees0004 
Your baby's introduction to a variety of flavors is the best place to start with Gerber® vegetable purees, specially formulated for baby's first foods.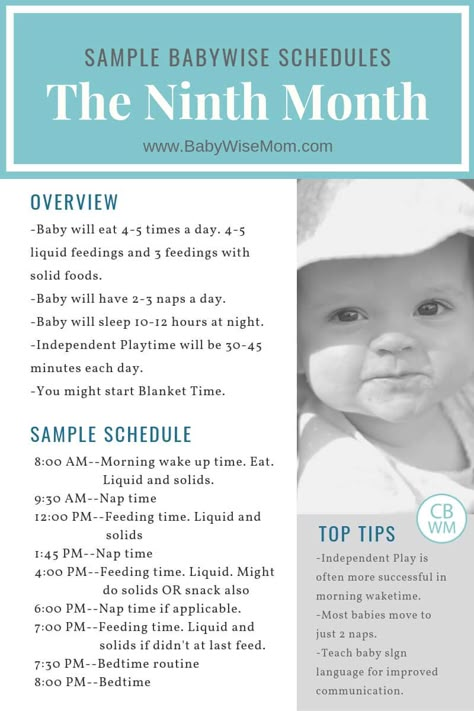 In the composition - only the vegetable that is indicated on the package, without extraneous additives.
DETAILS
Meat
Meat is a product necessary for development, rich in iron and protein, which is well absorbed in the body. Start with homogenized options. The product must contain only one type of meat (diet turkey, rabbit, chicken, veal) and no additional components. If the crumbs have a tendency to food allergies, choose meat very carefully, it is better to consult a doctor in advance. Pay attention to the composition of baby food and its age-appropriate baby. First, let the baby try half a teaspoon. If no adverse reactions occur, gradually increase the meat rate to 60 grams.
Find out more: Gerber® Meat Purees
Juices
Fruit juice is great for snacking and menu variety. Young children tolerate clarified apple and pear juice better, so they should be introduced first. Give the baby adapted baby juices: they do not contain sugar or other additives undesirable for the child.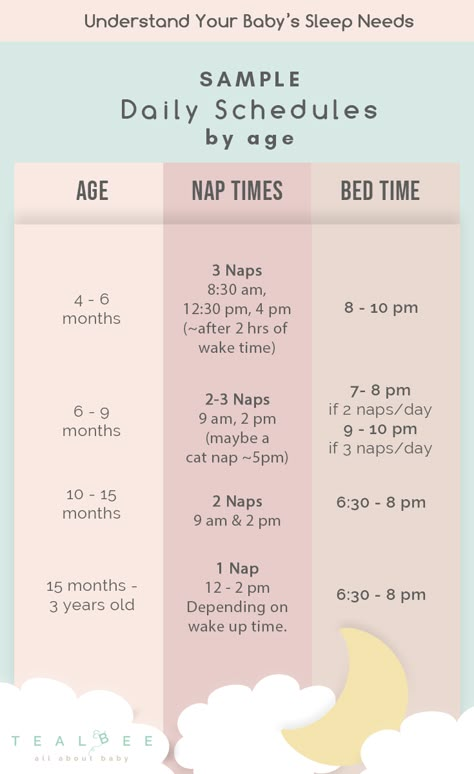 Ordinary store-bought juices can only be drunk by children over three years old.
0004 Tip Introduce your baby to juices after the introduction of cereals and vegetable purees. Often the child gets used to sweet juices and then does not eat foods with a less bright taste. Learn more: Gerber® Juices
Egg Yolk
In addition to cereals and purees, boiled egg yolk is introduced at 7 months of age as it is an excellent source of omega fats, selenium, phosphorus and vitamins. Please note that you need to give the egg not the whole, but only the yolk. But, like any other product that you give to try for the first time, it should be introduced carefully and little by little to make sure that the baby does not have an allergy. Do not combine with other food! Only when you "test" the yolk, it is allowed to add it to cereals and vegetable purees.
Important It is believed that allergic children can be fed quail eggs.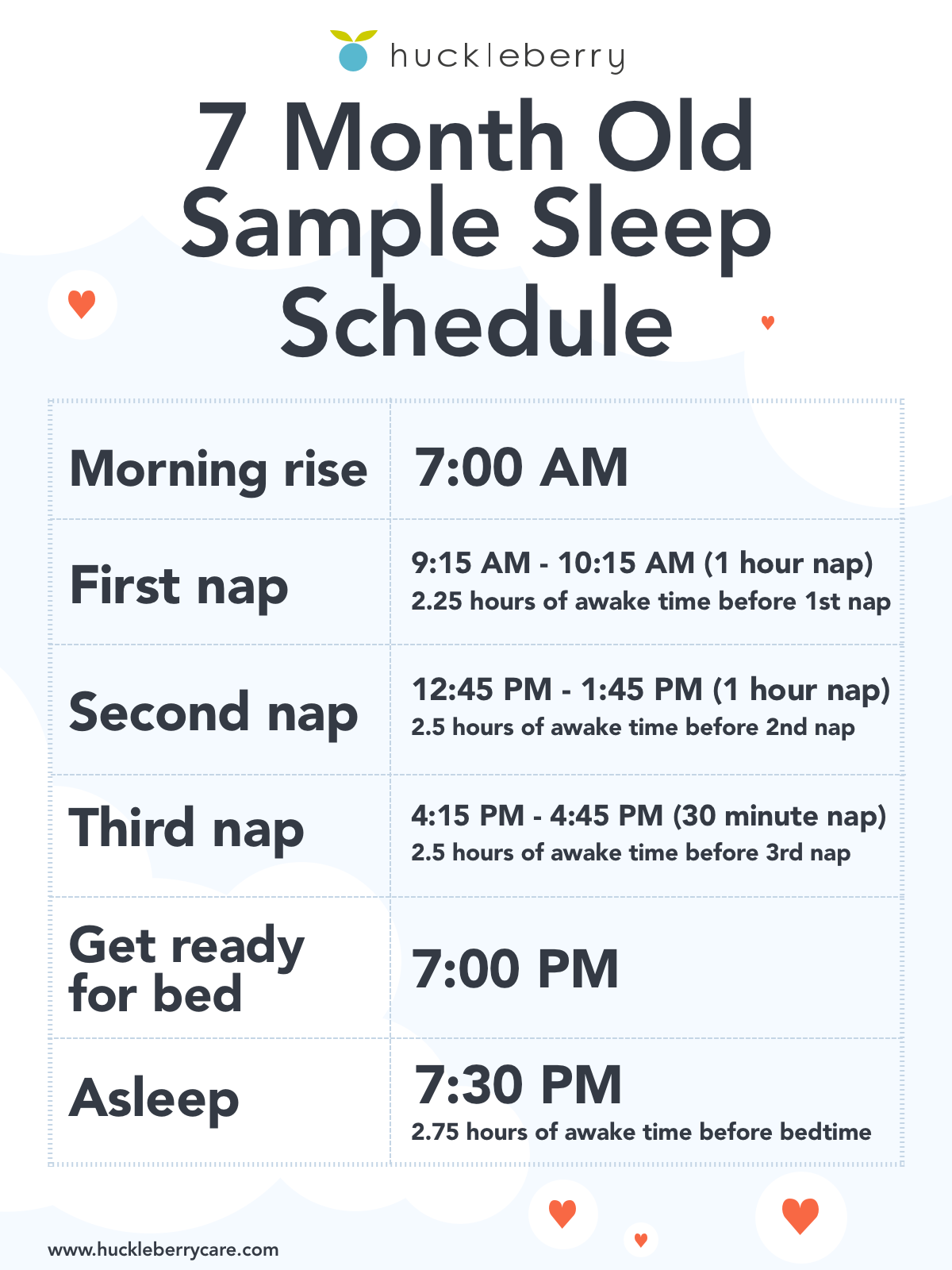 But it is important to remember that quail eggs can also be allergic, as they also contain egg white - an allergen that is found in chicken eggs. Therefore, do not experiment, but seek the advice of a pediatrician. See also: Introduction of complementary foods to children with food allergies
Baby biscuits and crackers
At seven months, some babies begin to erupt their first teeth. Therefore, you can add crackers and children's cookies to food. But do not forget that they should not be too hard so that the child does not get hurt and choke. It is also better to choose special products without added salt, sugar, synthetic leavening agents and preservatives.
Important The child should eat solid food in a sitting position and strictly under adult supervision.
Consistency of dishes
The main component of the diet remains liquid and homogeneous (without lumps) - breast milk or milk formula, milk and dairy-free cereals.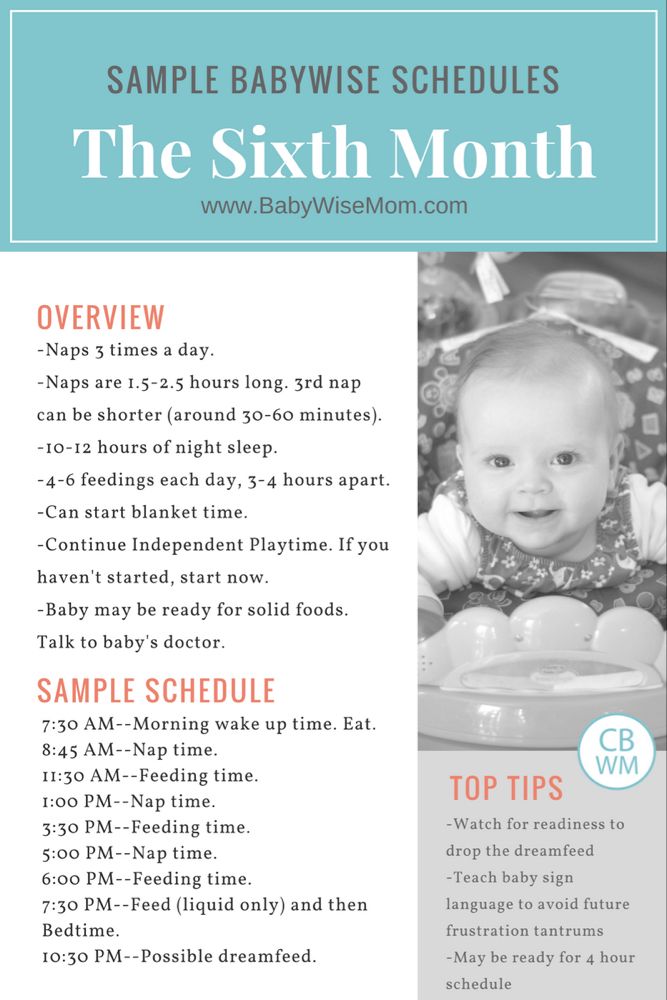 As the baby grows, the baby's food should change from liquid and homogeneous to thicker and puree, mashed. When the body adapts and is able to digest solid food, they begin to carefully introduce small, medium and coarsely ground foods, give children's cookies and crackers.
At 7 months, some babies already have teeth, but they cannot yet chew thoroughly and safely swallow vegetables, fruits and meat. Therefore, solid food should be given only in a grated form. It is important that the puree is not too thick, otherwise the child may accidentally choke.
Tip If you are preparing puree yourself, carefully remove everything that is not frayed and can get into the respiratory tract of the crumbs: bones, fat, veins, skin, films. To make the puree easier to swallow, add some boiled water, unsalted vegetable broth, vegetable puree already familiar to the baby, or breast milk (milk mixture).
By about 7 months of age, the baby has mastered the "palm grip" skill and can independently hold solid food in the handle.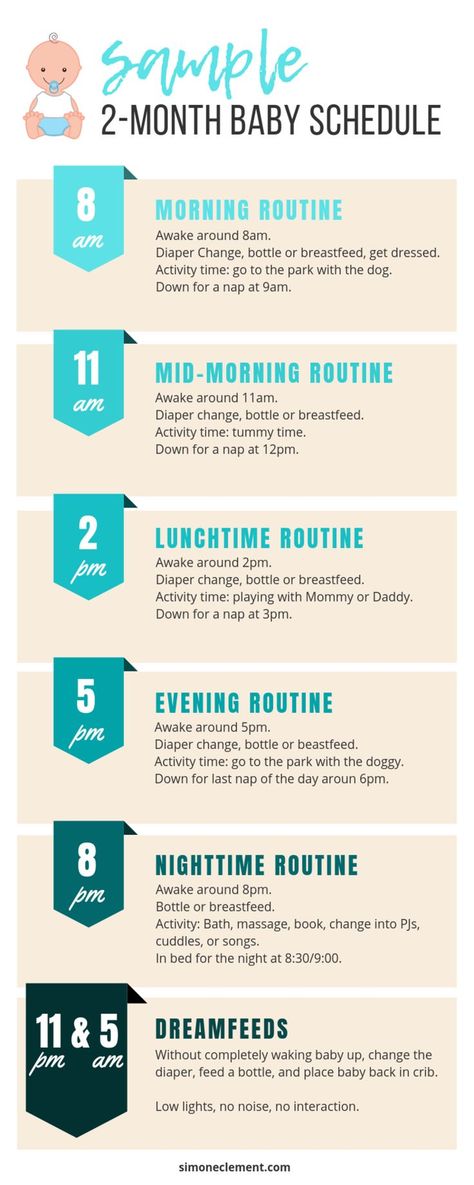 From now on, you can give your child special baby cookies or snacks. At the same time, make sure that the baby eats slowly, in a sitting position and does not choke.
Important The baby should be ready to receive more viscous or solid food. Therefore, before changing the consistency of food for a child, consult a pediatrician.
Meal schedule and approximate daily menu
What can be given to children at 7 months and at what time to feed? Parents can begin to form a classic division of food consumption per day. But at 7 months, the baby needs to be fed not three or four, but five times a day at intervals of four hours. The first and final feeding is mother's milk or formula. Complementary foods are not given at this time in order to prevent overeating.
*Dairy-free porridge should be diluted with breast milk or infant formula given to the baby. Milk porridge is diluted with water.
Tip Do not salt or sweeten food.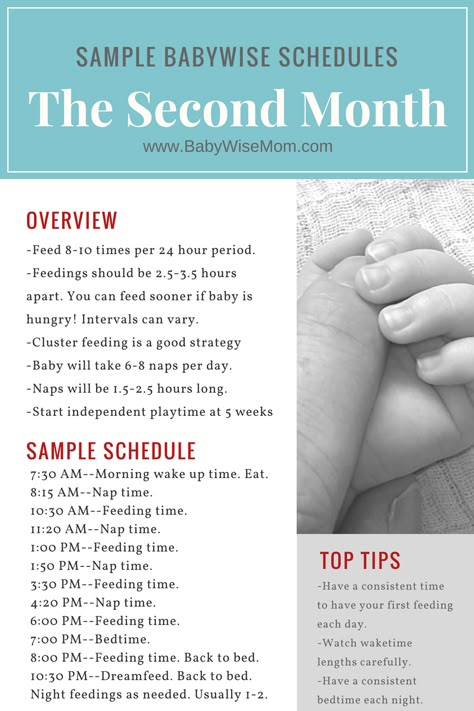 It is better to introduce the baby to sugar and salt after a year.
Sample diet for a 7-month-old baby allergic to cow's milk proteins: table
Nestle® Dairy-Free Rice Cereal*
Vegetable Oil (add to meal)
Gerber® Apple or Williams Pears Fruit Puree
130 g
approx. 1 tsp.
70 g
III feeding
14 hours
Gerber® vegetable puree Broccoli, Cauliflower
Vegetable oil (add to the dish)
Gerber® meat puree 170 g024 with rabbit 90 g02
about 1 tsp.
30 g
IV feeding
18 hours
Vegetable puree or dairy-free porridge**
Vegetable oil (add to meal)
Gerber® Tender Turkey Meat Puree
170 g
approx. 1 tsp.
20 g
V feeding
22 hours
Breast milk or formula for infants with intolerance to cow's milk proteins
200 ml
**you can either alternate porridge or vegetables, or offer a mixed dish - porridge with vegetables.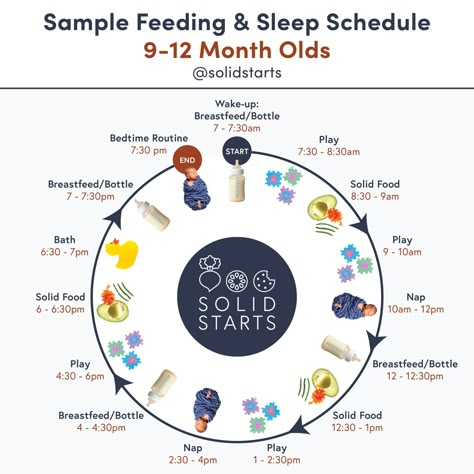 Now you know what products and in what form can be introduced into the menu of a child at 7 months. It is preferable if it is certified baby food that meets all age requirements and high safety standards.
See also: Do ​​we cook ourselves or use baby food?
Frequently Asked Questions
1. At what age should complementary foods begin?
The World Health Organization (WHO) recommends introducing complementary foods to your baby's menu at 6 months of age.
2. How to start complementary foods?
Experts advise starting complementary foods with one-component homogenized vegetable purees.
3. How much should a 7-month-old baby eat?
At 7 months, a baby needs a portion of food per day, which is equal to about ⅛ of body weight.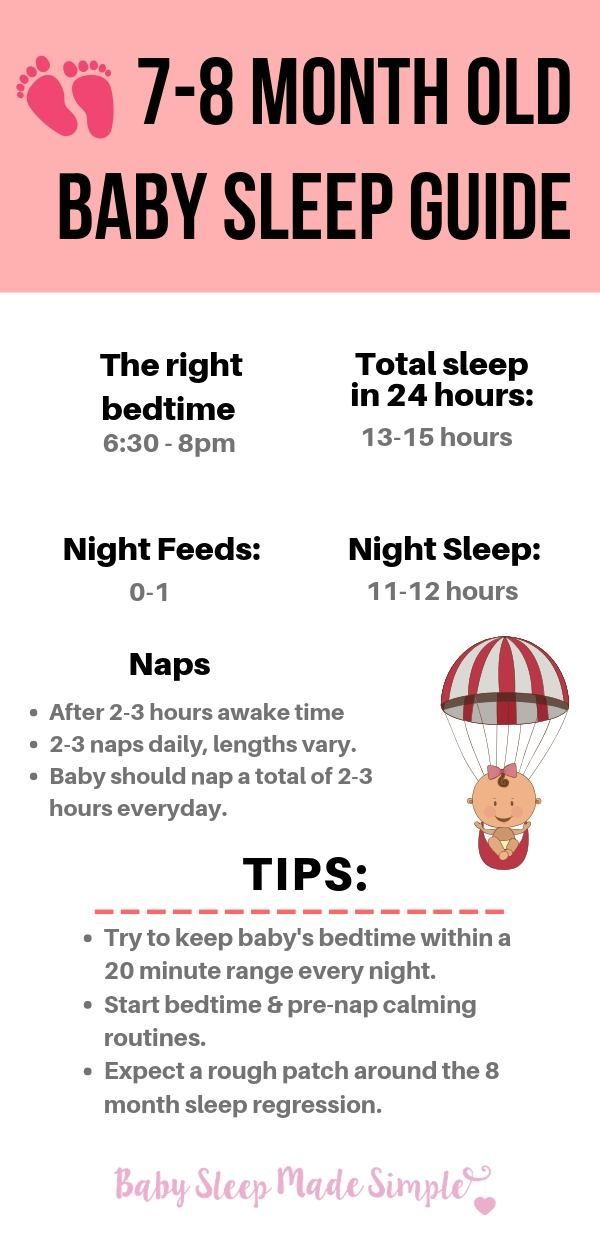 This is 1000-1200 ml of food, excluding water, juices, children's tea. Divide this amount by 5 feedings and you will get an estimated amount of food per meal - 200-210 ml.
Articles on the topic:
Complementary feeding table. Sample menu
5.5 months
Breakfast
Vegetable mono puree: zucchini, cauliflower, broccoli, potatoes, carrots. Start with 5 g (teaspoon), work up to 50 g.

6 months
Breakfast
Vegetable puree (mono) - from 50 to 100 gr.
Vegetable oil - 1 gr.
Snack
Fruit puree (single product). Apple, pear, banana. From 5 - to 30 g

6.5 months
Breakfast
Porridge (without gluten, milk, sugar): buckwheat, oatmeal, corn, rice. From 10 - to 50 g
You can start with your expressed milk, or you can use fruit juice diluted with water by 50%.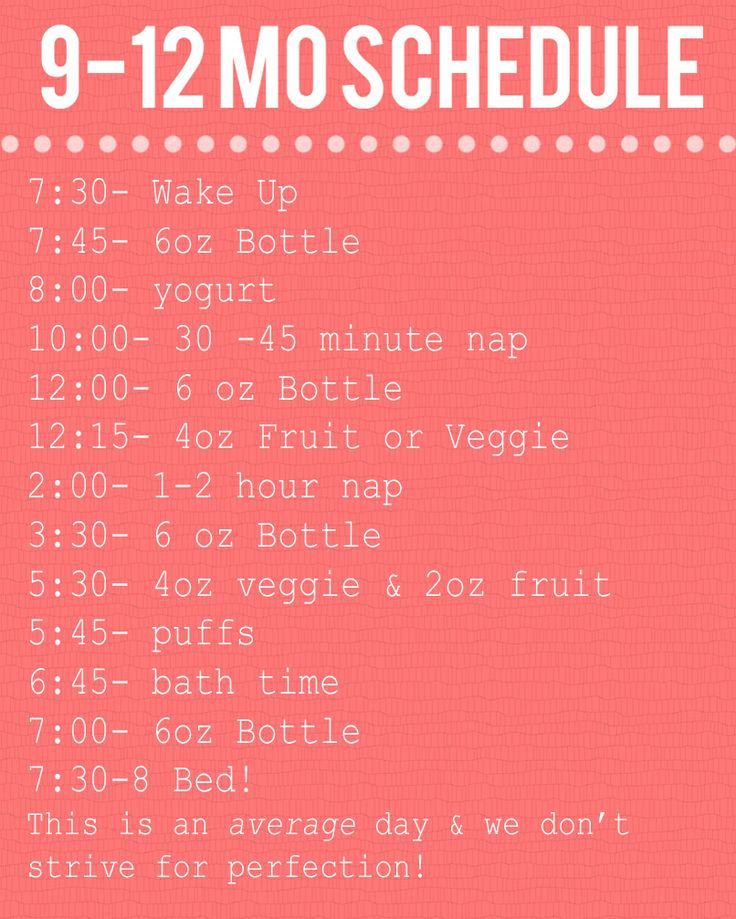 Artificial workers can immediately buy milk porridge
Lunch
Vegetable puree (can be mixed vegetables) - 100 g
Vegetable oil - 2 g

7 months
breakfast
Porridge - 100 g
butter - 1 g
Fruit juice (mon) Dilute 50% - 10-20 g
Dunch 9000 9000 9000 9000 9000 9000
Vegetable puree - 150 g
Vegeted oil- 3 g
SUPPLE
Fruit puree (you can mixed)- 40-50 g
Dinner
- 5-10 g

7.5 months
breakfast
Porridge (millet/multi -zhlakaya) - 150 g
butter - 2 g
Fruit or vegetable juice - 30 g
dinner 9

Vegetable puree - 150 g

Vegetable oil - 3 g

yolk (quail) - 14 - 3 times a week

SUPPLE

Fruit puree - 70 g

Dinner

9000 9000
CDs - 20-30 g 9000 g 9000 g 9000 g 9000 g 9000 g 9000 g 9000 g 9000 g 9000 g 9000 G
Instant baby biscuits

8 months
breakfast
Porridge - 150 g
butter - 3 g
juice - up to 50 g
lunch
Vegetable puree - 150 g.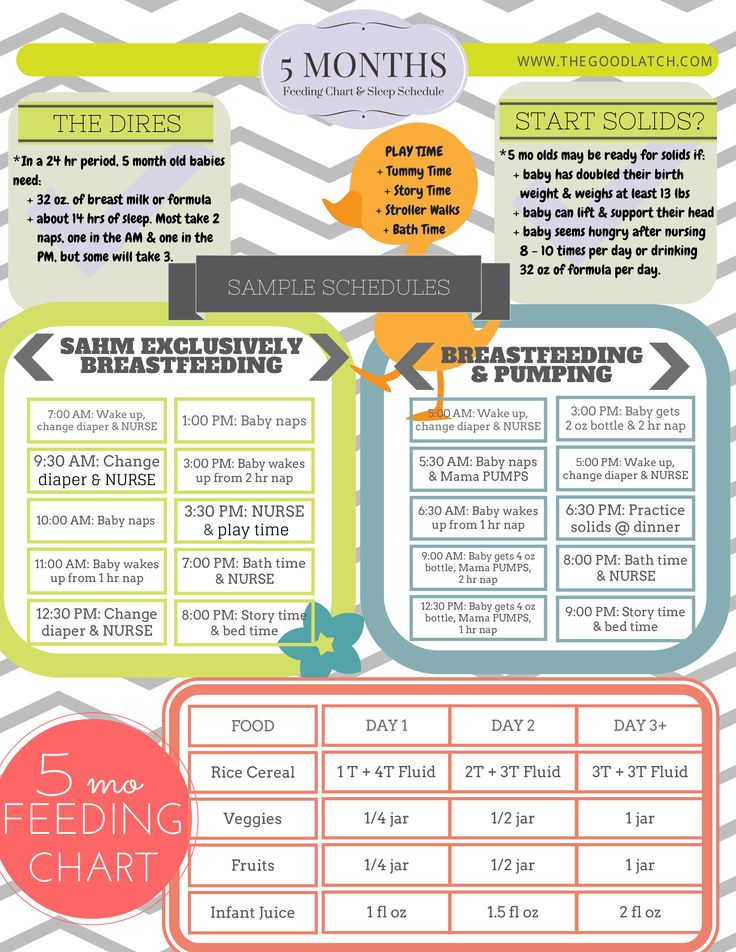 You can add green peas and beans puree.
Vegetable oil - 5 g
Yolk (quail egg) - 12 pcs. - 3 times a week.
Meat puree (mon) - from 5 to 20 g
SUPPLE
Fruit puree - 70 g
Cookies
Dinner 9000 9000
Curdenae - 40 g 9000 g. drink - 10-20 g

8.5 months
breakfast
Dairy porridge - 160 g
butter - 4 g
juice - 70 g
wheat bread - 5 g
Dinner
- 170 g
rast. Oil - 5 g
Yolk 1/2 every day
Puree meat - up to 30 g
SUPPLE
Fruit puree - 70 g
6 Dinner
Cottage cheese - 40 g
Kefir - up to 50 g
Cookies, crackers, wheat bread

9 months
Breakfast
Milk porridge - 180 g
Butter - 5 g
Lunch
Vegetable puree - 180 g per day
Rast.