Spain baby food
How to find what you need for your baby in Spain
In this article
Is the water safe to drink? Which brands of bottled water are safe for babies?
What are the leading brands of baby food and where can I find them?
Is fresh milk available?
What about nappies?
Will I be able to find my usual brand of formula milk?
Is there anything else I need to know when taking my baby to Spain?
Are you worried about what bottled water to buy for your children or whether you'll be able find your baby's usual nappy brand abroad? BabyCentre parents living in Spain share their tips below.
Is the water safe to drink? Which brands of bottled water are safe for babies?
Tap water is generally safe to drink but many Spaniards drink bottled water. Look for a brand with low sodium content - or if you want, you can buy specially distilled water for babies from Spanish pharmacies.
What are the leading brands of baby food and where can I find them?
Supermarkets stock a wide range of baby food, and you can also buy baby food in pharmacies.
Hero is a popular Spanish brand of baby food. HIPP and organic baby food is also available in Spain, although it is harder to find outside the big-city supermarkets. Most Spanish non-organic baby foods contain small amounts of sugar or salt.

Is fresh milk available?
Fresh cow's milk is likely to be available in most popular tourist areas. Otherwise, you will be able to buy UHT milk. If you need anything specific for your baby or child, it's best to bring it with you or check with the manufacturer about equivalent brands.
What about nappies?
Brands such as Pampers and Huggies are widely available. Pampers are usually branded "Dodot" in Spanish supermarkets.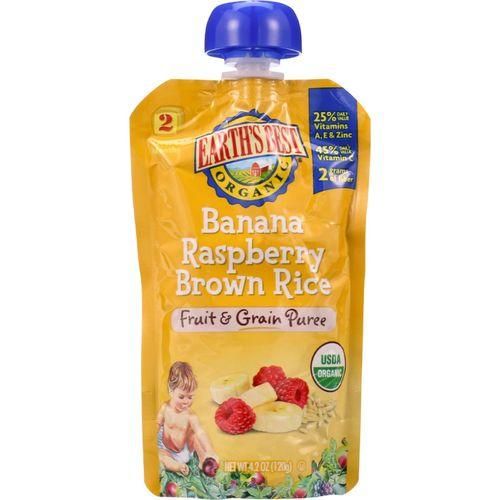 They are more expensive than in the UK, so you may want to work out whether it's cheaper and easier to just bring an extra case of your usual nappies.
For some reason reusable nappies seem to be unheard of in Spain, so there are no nappy-laundering services. If you are staying somewhere without a washing machine or laundry facility, you will need to use disposables.

Will I be able to find my usual brand of formula milk?
Some UK brands of formula milk are available in Spain, but they may only be available in pharmacies, and they may have a different name. Call the helpline number on your box of formula before you leave.
Formula milk may also be more expensive in Spain than in the UK, so it may make financial sense to take your own with you before you leave.

Is there anything else I need to know when taking my baby to Spain?
Breastfeeding in public is not widespread in Spain.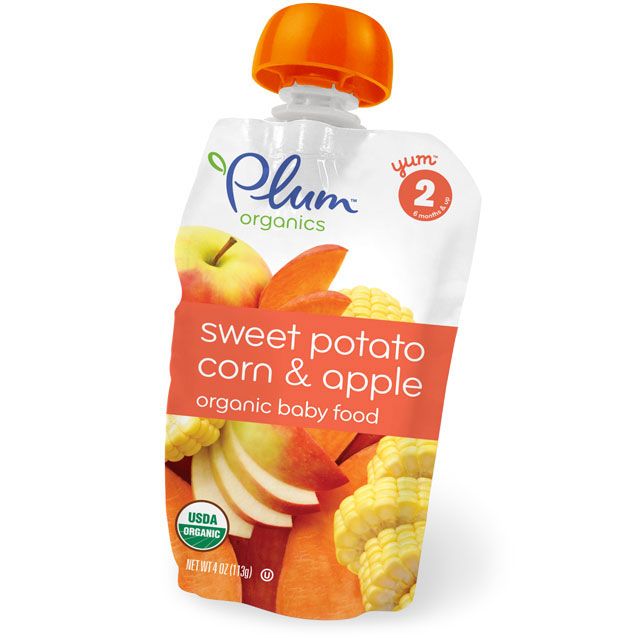 It is more accepted in the big resorts and the main cities. In rural areas that aren't used to tourists you may feel more comfortable breastfeeding discreetly.
Spain is a very baby-friendly country, though. Children travel free on public transport in most Spanish cities. In Barcelona, all buses are air-conditioned with special belts on them to secure buggies while in transit.
Baby Food, Formula and Nappies in Spain, Pampers, Aptamil and SMA
Baby and Toddler Essentials in Spain – Nappies, Breastfeeding, Food & Baby Formula
There are a number of large supermarket chains in Spain where you can buy formula, food, wipes and nappies and some of the products available in the UK and Ireland can be found here. A lot of supermarkets close on Sunday.  Most large supermarkets are open from 9am until 9pm.  Smaller shops might close for lunch between about 1.30 and 4.30pm.
Baby food, disposable nappies, formula milk and other standard items are widely available in pharmacies and supermarkets, however you may not be able to find the brands that your child is used to at home.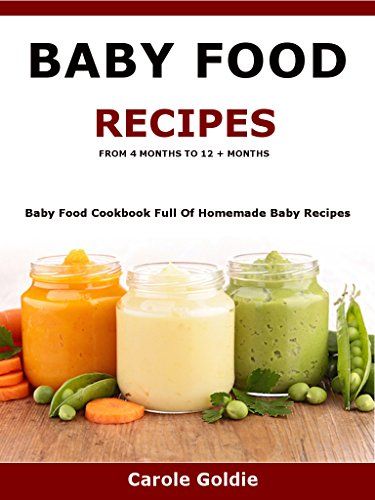 Breastfeeding in Spain
Breast-feeding in public is acceptable in big resorts and the main cities. You might find it less common in rural areas and smaller villages. If you are breastfeeding ensure that you stay hydrated in the sun and eat well.


Powdered Milk/ Formula in Spain
For formula fed babies, the quality of the water is generally good however it is safer to use bottled water to feed your baby and your toddler as it is treated differently and may cause an upset tummy. For babies under 6 months the bottled water should be boiled as it is not sterile. When purchasing bottled water make sure you buy a brand with a low mineral and sodium content as these can cause stomach upsets. Evian, Beyaz and Font Vella are available in Spain and are low in minerals and sodium.
The following brands of formula are available…
Aptamil –  is available in some pharmacies and also in El Corte Inglés and Eroski.
Cow and Gate – called Almiron in Spain and is available from some pharmacies.
Hipp Organic- Eroski, Alcampo, El corte Ingles, Hipercor, Opencor, Leclerc, Gadisa, Caprabo, Dinosol, Carrefour and Consum.
Hero, Baby Bio and Nestle formulas are locally produced and widely available in supermarkets in Spain. Remember that numbering on the containers of formula is different from the UK and Ireland so look for the word 'meses' which means months.
Fresh cows milk (called leche entera) is not always available but you will be more likely to find it earlier in the day in larger supermarkets. Whole milk is generally found in blue packaging and reduced fat milk in green packaging. UHT is more commonly drunk by young children in Spain and is available everywhere. If you require anything specific or if your child is selective with their baby formula and food, it's best to bring it with you or check with the manufacturer about equivalent brands
Shops with Formula from the UK & Ireland
If you are travelling to the Costa del Sol, Expat Baby Shop operate a delivery service for British baby formula (SMA, Aptamil and Cow and Gate).
They offer a delivery service to in and around the Marbella area.
Another option is to visit Morrisons in Gibraltar where you will be able to pick up UK products.

If your child is fussy or you are unsure of the brand you would be better off bringing formula with you. You can purchase formula online from Boots (click and collect) and collect it at some airports in the UK and Ireland after checking in. This is a good option if you do not want to carry everything with you through the airport. Just ensure that your airlines policy allows you to carry products purchased at the airport onto the flight.


Baby Food in Spain
There are many British stores in Spain and these will stock many of the baby products that you are used to. However, you will be paying more here for the products that your child is used to than at home. If you are travelling to the Costa del Sol, Expat Baby Shop operate a delivery service for British baby food (Heinz, Cow and Gate food, Ella's Kitchen and Organix).
They offer a delivery service to in and around the Marbella area.
Many of the larger hypermarkets, such as Carrefour, Lidl and Mercadona sell organic and non organic baby foods. Be aware that many of the local or Spanish brands contain small amounts of sugar or salt and some travellers warn that the quality of the food is different and not as palatable to babies and toddlers.
Pureed food, baby cereals and yoghurt should be available in most stores and these are generally the same quality as at home. Another option is to visit Morrisons in Gibraltar where you will be able to pick up UK products.
Organic baby food is hard to come by away from the big-city supermarkets, and most Spanish non-organic baby foods contain small amounts of sugar or salt.
A better option is to take a small amount of the baby food that you trust with you and then cook homemade food at your accommodation, if possible. Boots offer a range of organic, salt free,  baby stock cubes which are small and easy to pack and will make a great base for cooking.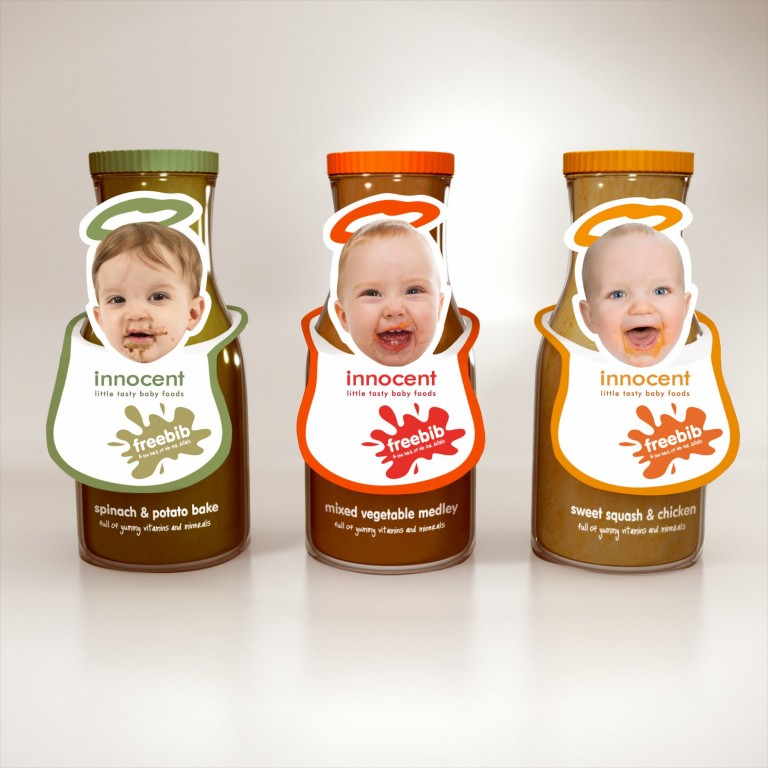 Nappies in Spain
Nappies are widely available in supermarkets and pharmacies as well as baby bottles. Pampers are called 'Dadots' in Spain and Huggies are also available. Be warned that in the resorts you could be paying up to €13.00 for a dozen nappies. If you will be buying nappies in Spain you will need to know your baby's weight in kilograms. You can also buy wipes in supermarkets and pharmacies and Huggies wipes are available in Carrefour. Changing facilities are few and far between but you will find them in department stores and in some restaurants.
Eating Out
Most restaurants and cafes will be able to warm your baby's milk or food if you're taking your own.
There are plenty of baby and toddler friendly restaurants in the major cities and in the coastal resorts of Spain. The main tourist resorts are used to catering to families and will have high chairs. Many of the restaurants in more tourist centred areas will also offer kids menus and fresh cows milk will generally be available.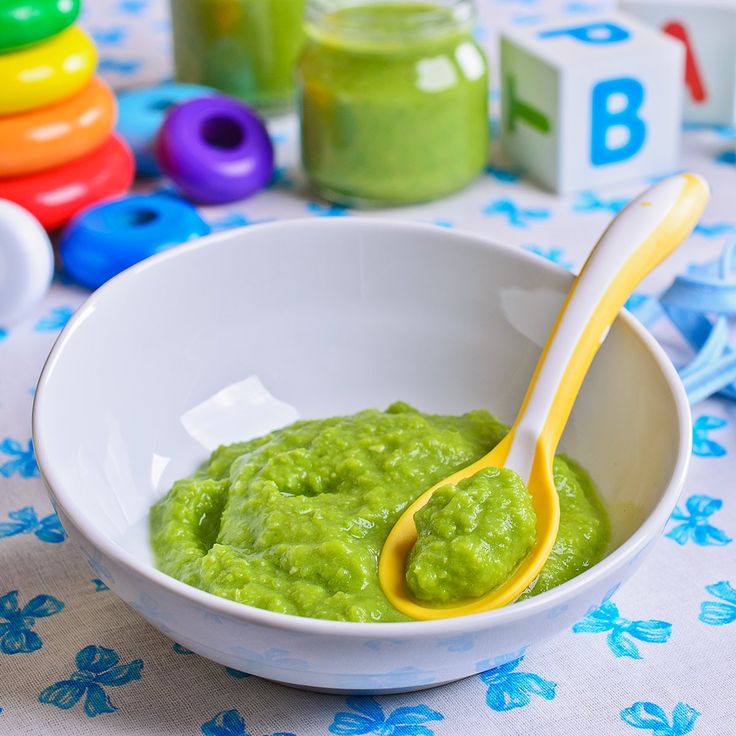 Tapas are a good option for toddlers and young children as you can choose a selection of smaller dishes such as potatoes, omelette, chicken, and rice. Toddlers also love the ham and cheese croquettes which are available throughout the country. Bread is also served with meals. 
Deciding where to stay
When booking independently, finding accommodation in Spain is straightforward. There are plenty of family hotels in the cities, towns and coastal resorts.
Hostales and Pensiones can be found throughout Spain and generally offer family friendly rooms with three or four beds. If you do opt for budget accommodation in towns and cities, many of the rooms will be located on the upper storeys of buildings, often without lifts, so keep this in mind if you have a stroller or young child that needs to be carried. There are plenty of apartment rentals available in the larger cities, particularly in Barcelona and Madrid and many of these will be able to set up a cot for you.
The coastal resorts are very much geared towards families and you will be able to find family friendly hotels with kids clubs, babysitting services and entertainment.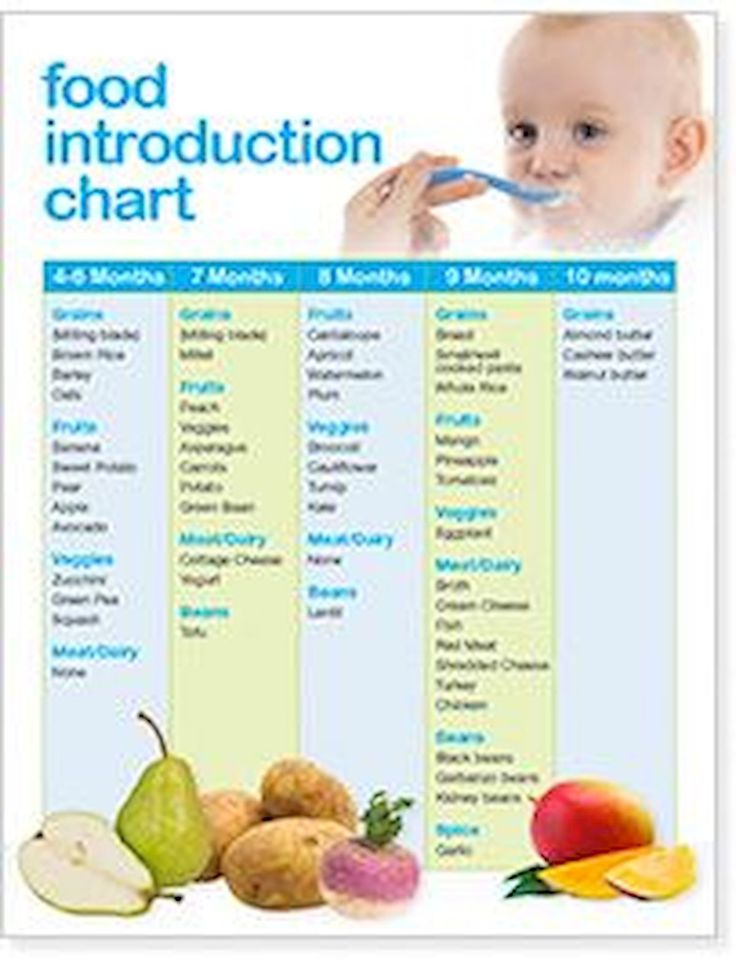 Family resorts in Spain are a great option for a stress free holiday as all of your needs will be taken care of and kids love them. The only down side is that you may not see as much of the country as you otherwise would.
Another great option for families are the large camp sites dotted throughout Spain such as Eurocamp which offer mobile homes with cots and baby equipment together with family friendly activities such as swimming pools, crèches and kids clubs.
See also…
Family Hotels in Barcelona
Family Hotels and Resorts on the Costa del Sol
Family Hotels and Resorts on the Costa Verde
Family Hotels in Seville
Family Hotels and Resorts in Alicante, Valencia and the Costa Blanca
Kids Clothes in Spain
For babies' and children's clothing, Prénatal and Chicco are Spain's main suppliers of baby, toddler and kids clothes and you will find shops in most towns and cities. El Corte Inglés department store is found throughout Spain and you will also be able to find kids clothing here.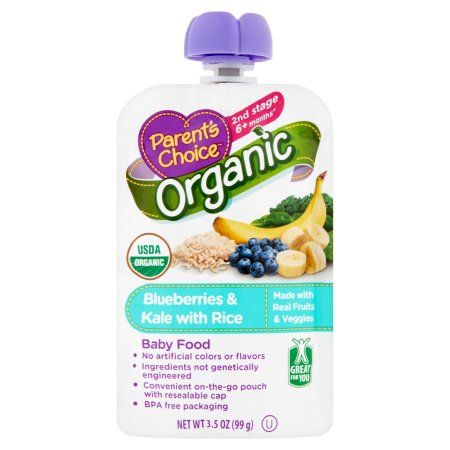 Sterilizing in Spain
The quality of tap water varies from area to area so ensure that you ask about whether it is drinkable. In any event, it is safer to use bottled water as differences in the water treatments can cause tummy upsets. For babies younger than 1 year, ensure you boil bottled water before preparing bottles. Sterilizer bags are great for holidays and are small enough to pack. Another option is to bring sterilising tablets or microwavable steriliser bags if you will be staying in self-catering accommodation.
Slings, Strollers and Car Seats
Ideally, you should bring both a stroller and a light sling (to protect from overheating) with you. You might want to bring a smaller fold up stroller for older children however it is very handy in the evenings if your baby can sleep in a stroller when you eat out, so make sure whatever you bring is comfortable. Remember to bring a sun shade or a parasol and blackout covers are fantastic if you will be out and about a lot as they allow your child to sleep easily.
For information on slings and buggies click here.
Health & Wellbeing
Spain is generally a safe country to travel in and has excellent medical facilities. The sun can be very hot so take the usual precautions to protect babies, toddlers and kids from burning and dehydration.
In an emergency, call 112 and ask to be connected to an English-speaking operator.
Take your EHICs and any other insurance documentation you have when you go for treatment (see below).
Pharmacies in Spain
Pharmacies are helpful for minor injuries and illnesses. There is a lot more medications available over the counter in Spain than in the UK and Ireland. Pharmacists are usually speak English in larger towns and resorts and can supply a wide range of advice, medicines and first-aid supplies. If a pharmacy is closed, the address of the nearest open pharmacy may be posted on the door or alternatively you can ask at your hotel for assistance. Calpol is not widely available but there are local alternatives which are paracetamol based.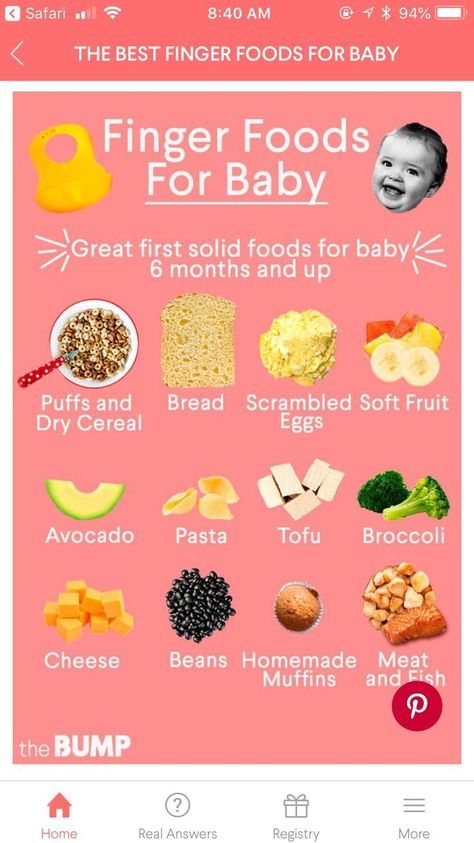 If you are bringing Calpol with you check with your airline about the quantities permitted on-board the aircraft as restrictions are in place.


Insect Protection in Spain
Mosquito repellent, a mosquito patch and or a mosquito bracelet and a mosquito net are a must in in certain parts of Spain especially if your baby is going to be out in the evenings. Mosquitoes and other insects can bite even if they do not pose a malarial risk. Many restaurants and markets are outdoors and the risk of being bitten is higher. Click here for further information on insect protection and how to deal with bites.
Travel Insurance
If travelling from the UK and Ireland you should ensure that you and each family member travelling has either the European Health Insurance Card (EHIC) or private health insurance. Irish residents can apply for the card here and UK residents can apply here. This card allows you to get health care covered by the public health system in Spain.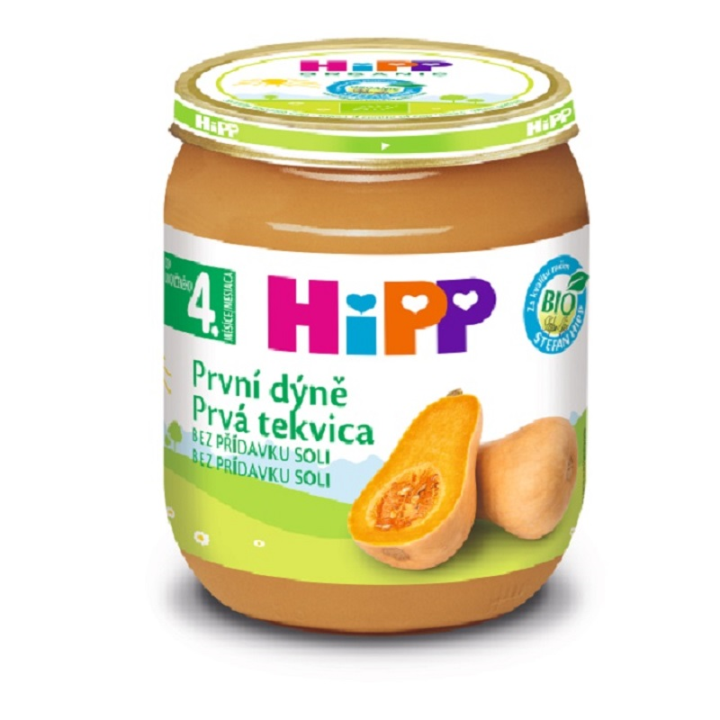 If you have previously applied for a card make sure that it is in date before you travel. Travel insurance should be taken out if you are covered by private healthcare however check your policy as it may offer you some cover while overseas. If you have to see a doctor in Spain, call your travel insurance company and ask them for a list of recommended doctors.
Consular Services in Spain
Contact your consular service or embassy if you have been a victim of crime, arrested on suspicion of committing a crime, if you or anyone in your family has a serious illness, experience the unexpected death of a partner or spouse and for help with repatriation after a crisis. Consular offices also provide help in the case of a lost or stolen passport.
The contact number for the Irish Embassy in Madrid is located at Paseo de la Castellana 46-4 28046, Madrid. (Tel: +34 914 364 093) and there are consular services in Alicante (Tel: +34 965 107 485).
The British Embassy is located in Madrid at Torre Espacio, de la Castellana 259D, 28046 Madrid, Spain (Tel: +34 917 146 300).
There are also a number of British consulates located throughout the country and in the main tourist resorts. Please click here for contact details of individual consulates.
See also…
Barcelona 
Costa Del Sol
Costa Dorada
Costa Verde
Seville 
Unforgettable holidays in Spain with children: useful tips and tricks. Spain in Russian
When planning a vacation with a child, it is very important to choose a vacation destination responsibly, find the hotel and beach that suits you the most, think carefully about everything - from the contents of your suitcase to the entertainment program. In this article we give practical information about holidays in Spain with children.
The first thing to start with is the choice of the coast and a specific recreation area. Much depends on the season of travel and the age of your child.
The most popular resorts are located on the coast of Andalusia, Murcia, Valencia, Catalonia and the Canary Islands.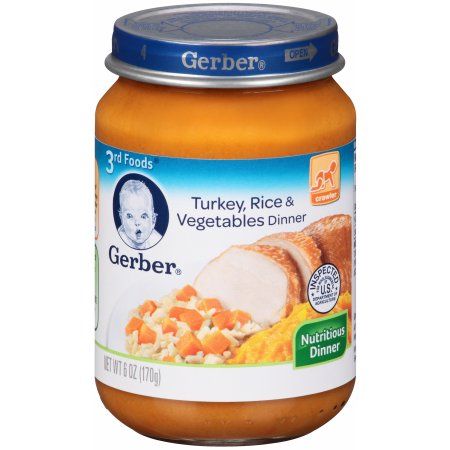 If you are planning a holiday outside of July, August and September, but want to swim in comfort, then the Canary Islands are the best choice. The warmest water is there: in Tenerife, La Gomera, La Palma.
For a holiday in the hot season, we recommend the north of Spain, because. in the south, the air temperature is very high during the day, while in Catalonia it is about 30-33 degrees. The beaches of the Costa Brava and Costa Maresme are great for families with children. The sea here warms up from mid-June to mid-September, most of the beaches are sandy with a gentle entrance to the sea. Many of them have children's clubs and libraries.
All beaches in Spain are municipal, equipped with ramps for descending to the water, showers and toilets. Almost every city beach has a place for bathing wheelchair users. When choosing a vacation spot, read the information about the beach: you can often find nudist and beaches for people with dogs - of course, these are not the best places to relax with children.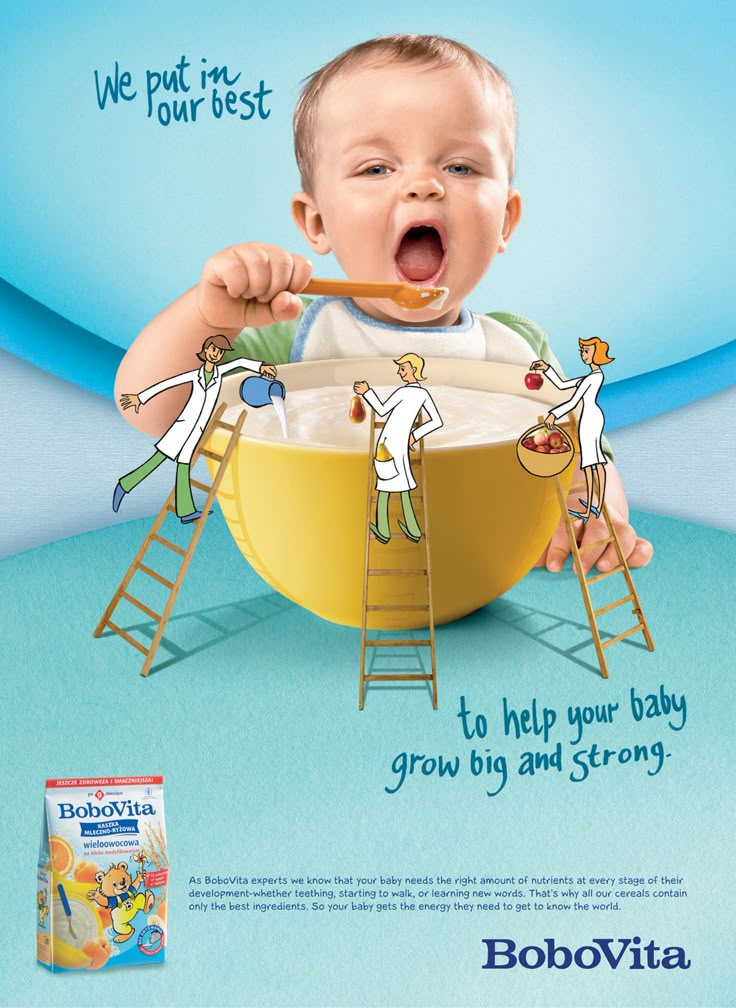 When traveling with a child, be sure to take out an insurance policy. The new climate, food, flight can affect the child's body in different ways. Usually the policy is issued for obtaining a tourist visa.
After you have decided on the coast, go to the choice of a hotel or apartment. What is important in this matter?
If it is a hot season, then you should pay attention to the location of the hotel, its proximity to the sea, as well as the following options:
- pools;
- a playground on the territory of the hotel or not far from it;
- air conditioning (or heating, if it's not a hot season).
In any season, it is important to have a baby cot in the room, a children's animator in the hotel, a children's menu and high chairs.
Packing suitcase
If you plan to walk a lot (for example, walk around Barcelona), then, of course, it is worth taking a baby stroller. You can buy it on the spot in children's stores or on the used goods site ("wallapop"). The most common new stroller from the Spanish brand Chicco will cost about 60–70 euros. We also advise you to buy an umbrella for the stroller so that the baby is comfortable in the heat.

Clothing and footwear. We take everything most convenient, from shoes it is necessary to take beach flip-flops or "crocs", which can be dried quickly if they get wet. For a child, it is better to take pool shoes with anti-slip coating (in Spain you can buy such shoes, for example, in Decathlon stores).

If you are traveling at the beginning or end of the summer season, be sure to pack a set of warm clothes in your suitcase, it can be chilly and windy in the evening.

Take your child a few favorite toys, a small book to keep him busy on the road. It is better to buy toys for beach activities and for swimming on the spot: there are usually many pavilions with beach accessories near the beach, and in almost every city there is a Drim children's goods store. A set to play in the sand will cost about 6 euros.

Documents. Check the availability of all documents: passports with a visa, birth certificates, medical insurance. If you are not flying with a full family, then you must have a notarized permission to export a child from the second parent. It is better to check the full list of documents with each airline in advance.
First aid kit and medicines
In Spain, there are almost no 24-hour pharmacies, and they can also be closed for siesta and on Sunday. But, as a rule, one of the pharmacies of the city is on duty and is open on the day off. In any case, we recommend that you collect a first aid kit for all occasions.

We list the main groups of drugs that are better to take on vacation with a child: antipyretic, antiseptic, anti-burn, for colds (drops in the nose, spray in the throat, drops in the ears, eye drops from conjunctivitis), motion sickness and indigestion, antispasmodics, anti-allergic, skin care products, and a thermometer. The skin of a child requires special attention: when exposed to the sun, sea water, pool water, contact with sand on the beach, various reactions and irritations often occur. Most drugs in Spanish pharmacies are sold by prescription, so if you have proven drugs, it is better to take them with you.
Important points when buying plane tickets
A child under 2 years old can fly free of charge without a separate seat, in the arms of a parent. A free ticket for a child also needs to be registered.
One parent can only take one child in their arms. If one adult flies with two or more children, then you need to buy tickets for the rest with separate seats.
If you have an infant who needs a bassinet, please inform the airline in advance. The cradle is usually attached in the front rows, so most likely you will be given seats there.
In the cabin, take a change of clothes for the baby, a bib, cookies or something else for a snack, a toy, dry and wet wipes, diapers (calculate their number according to flight hours), a pacifier and a bottle, if necessary, water and juice. The total weight of luggage per child must not exceed 10 kg.
After arriving in Spain, the child may have acclimatization, each transfers it in his own way. Someone sleeps a lot, someone, on the contrary, is awake, the main thing these days is to pay more attention to the health of the baby and not rush to bathe him or go to the beach in the heat.
What you need to take when heading to the beach with a child in Spain
Drinking water and snack food. Not all beaches in Spain have cafes or shops, and not everywhere you can find vendors offering food on the beach.

Wet and dry wipes.

Headdress for yourself and your child.

Sunscreen. Even if you applied it at the hotel, be sure to take it to the beach, in Spain during the summer months the sun is very active. For children, it is best to use protection 50+.

Sun umbrella. You can buy in the store or rent at every city beach. The approximate price, for example, on the Costa Brava is 6 euros per day.

Towels or a blanket to sit comfortably on the sand. You can rent a sunbed. The approximate price is also about 6 euros per day.

Collapsible potty for small children. If your child is still small, but no longer wears a diaper, it is better to buy a collapsible potty with replaceable bags in a children's store - this is very convenient for the beach. Such pots are available in Spanish Drim stores. Often the toilet is far enough away, and the baby wants to do everything urgently. If you put a child just on the sand, this can cause indignation on the part of people resting nearby (especially those without children). In order to avoid discomfort and conflict situations - a folding potty is a great solution!
The best time for sunbathing with children in Spain is from 8 am to 11 am and then after 4 pm. In the siesta, it is better not to come to the beach, it threatens to get heat stroke and sunburn. At this time, you can arrange a "sleep hour", draw, play in the room or on the terrace, visit development centers or game rooms.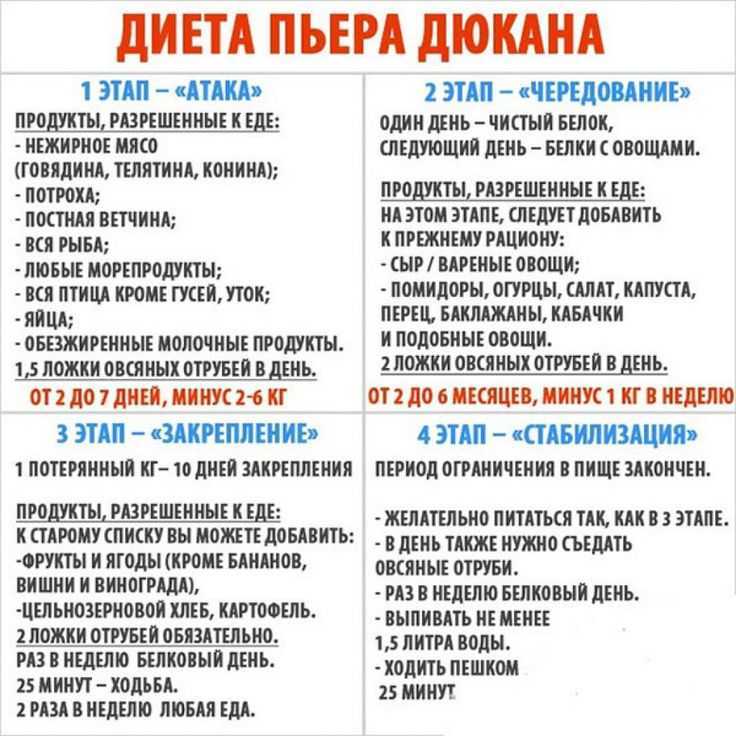 Children's goods in shops in Spain
You will have to put up with the fact that most shops close for siesta and don't open on Sunday, so it's best to buy everything you need in advance. The range of children's goods for the smallest, presented in Spanish stores, is small. As a rule, these are 3-4 brands of diapers and baby food. Cereals, milk formula and purees can also be found in pharmacies. Consider the main brands of children's products presented in supermarkets, and approximate prices for them.
Vegetable and fruit purees. Please note that the composition and taste of mashed potatoes in Spain is different from what we are used to. Here it is easy to find mashed potatoes with jamon or lasagna for a child from 9months. The composition of fruit purees often includes citrus fruits, because here the orange is the first to be introduced into complementary foods. If you doubt that the child is ready for innovation, then it may be worth taking the usual purees with you.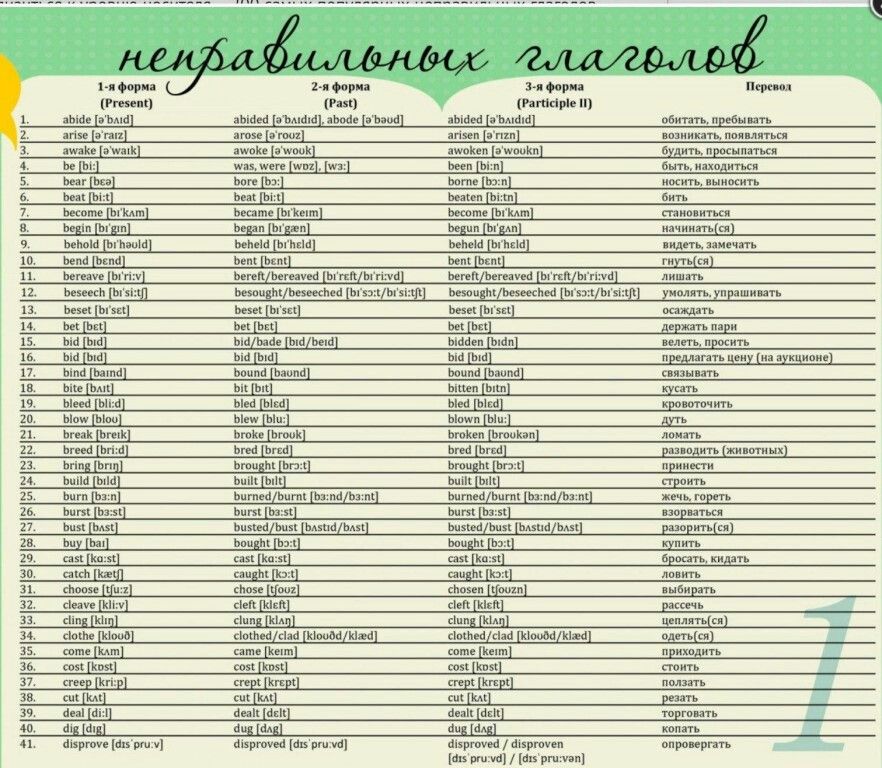 The main types of vegetable baby food that can be found on supermarket shelves are: chicken with vegetables (pollo con verduras), turkey with vegetables (pavo con verduras), fish with vegetables (pescado con verduras a la crema), stewed carrots with rice (zanahorias con arroz), lentils with vegetables (lentejas con verduras), beef with vegetables (ternero con verduras), peas and jamon (guisantes con jamon). Main brands: Hero, Nestle. The price for a jar weighing 235 g is about 1 euro. Fruit purees also cost about 1 euro for 235 g. There are packages with two jars of 190 g - 1.95 euros. Fruit puree and yogurt can be bought in a convenient camping package and taken to the beach with you. The cost of one puree weighing 130 g is about 0.80 euros.
Kashi. Here you will not find buckwheat porridge, and if your baby loves it, then it is better to take it with you. The stores offer a selection of wheat, rice, multi-cereal porridges with the addition of milk, fruits, honey, and biscuits.
Main brands: Hero, Nestle. Cost 3.50 – 4.50 per 600g box
Milk formula. The mixture is produced in three types in accordance with the age of the baby: 0-6 months, 6-12 months, 12 and older. Main brands: Hero, Nestle, Puleva, Blemil, Nutricia. Puleva and Nestle also offer special milk for children in a "tetrapack", priced at around 1.50 euros per litre. Milk formula brand Nestle costs 10.35 euros, Hero - 8.95.
Pampers. Unfortunately, there are no good Japanese diapers in supermarkets, only local brands are presented. Perhaps the best can be considered Dodot, as well as wet wipes from the same company. There are eco-friendly diapers from Bio Baby. Every major supermarket chain in Spain has its own brand of baby products and cosmetics. Mercadona - Deliplus, Caprabo - Eroski, Lidl - Toujours, Dia - Babysmile. Each brand has its own diapers. If you are unsure whether they will fit your baby, you can buy a small trial pack, for example, at Mercadona, for the price of 1 euro (3 diapers).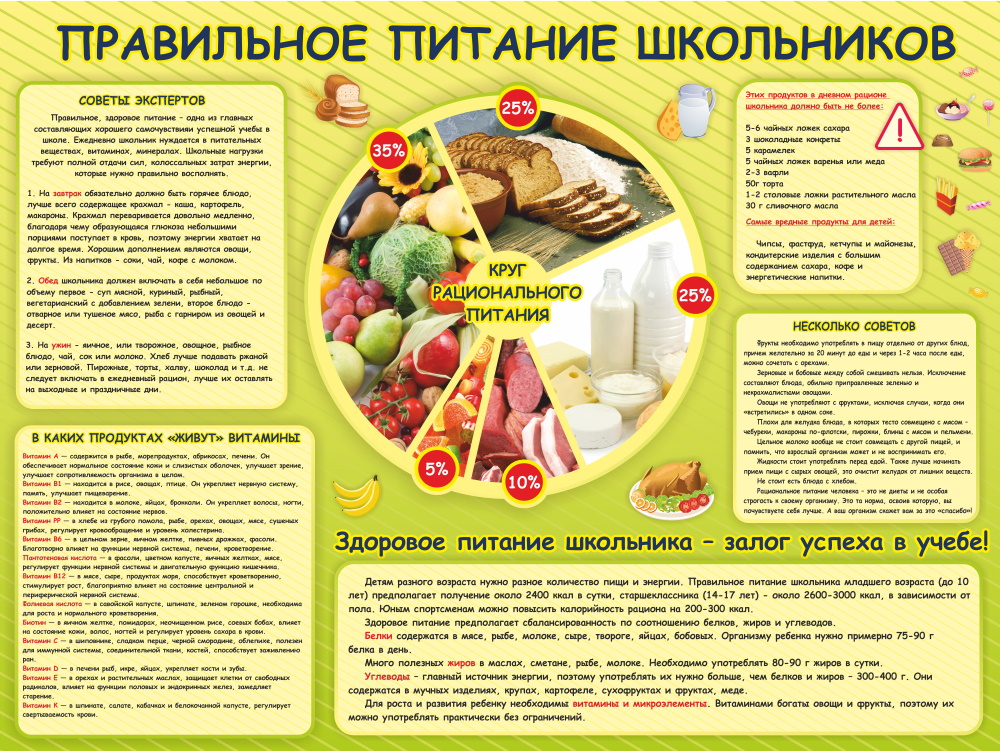 The cost of diapers depends on the brand, own brands are usually cheaper, Dodot and Huggies are more expensive. For example, Babysmile brand diapers in sizes 3 (4-9kg) in the amount of 72 pieces cost 10 euros; Dodot size 3 (5-10 kg) in the amount of 70 pieces cost 15 euros; Bio Baby size 5 (31 pieces) - 12 euros.
If you plan to swim with your baby in the pool, it is better to buy special diapers for swimming. They usually come in the form of panties and need to be changed after every swim. A package of such diapers, for example, from the Huggies brand, in the amount of 20 pieces in size 3 costs 11 euros.
Special attention should be paid to nutrition for older children, those who already eat themselves. In Europe, the children's menu in hotels is quite unusual for us; here they will not offer porridge or cottage cheese casserole for breakfast. The entire menu is aimed at Europeans, in many restaurants the children's menu includes a hamburger, french fries, chips, soda or juice, nuggets, scrambled eggs, beans, sausages, toast with jam.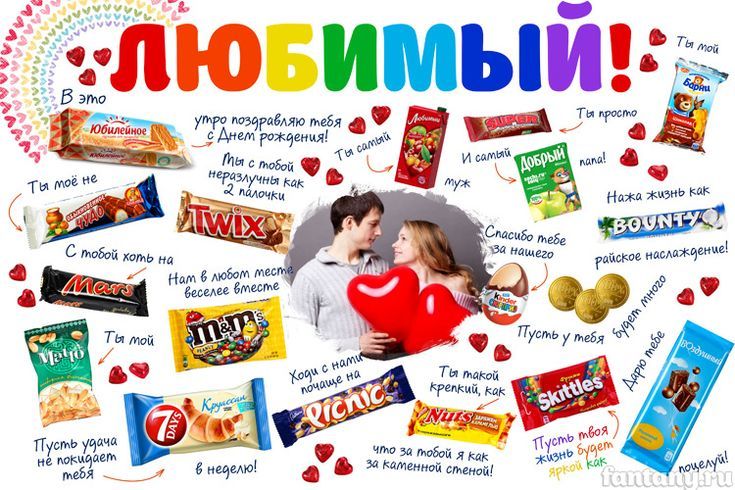 Seafood is present in many dishes, you need to be careful with them, because. this food is potentially allergenic. If you are not sure that your child does not have a seafood allergy, then it is better to exclude them or try a little. We recommend choosing something from the adult menu, let it be pasta, fideos, gazpacho or vegetable salad.
If you buy cow's milk for a baby in a supermarket, it is better to take it not in a "tetrapack", but from the refrigerator - it is called "leche fresco de vaca", "fresh cow's milk". This milk is more similar in composition to what we are used to. Cottage cheese is not available in Spanish supermarkets, but there is something similar to curd mass without sugar, called "mato" or "requeson".
You must always remember about safety on the water and in crowded places, especially if you are relaxing in big cities. Do not leave your child unattended, in crowded places hold the baby by the hand.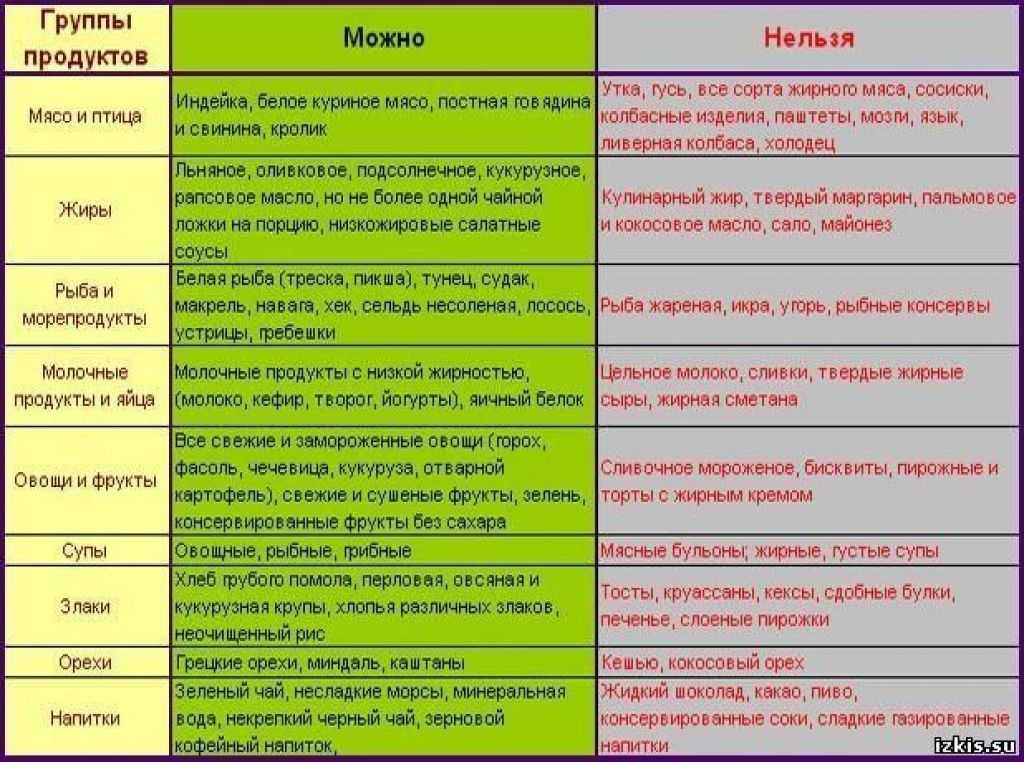 When swimming in the sea, stay nearby, and if there are strong waves on the sea, it is better to postpone water procedures until more favorable circumstances occur.
Center for services for life and business "Spain in Russian" is your guide in the world of individual tourism. Organization of tours, routes, trips, tickets for various events, excursions with the best guides, organization of holidays. Services for demanding clients.
+7 495 236 98 99 or +34 93 272 64 90, [email protected]
Spanish food for children.
There is no such thing as "baby food" in Spain. Children eat everything that adults do, whether it be seafood, fish, stews or steaks. Although there are some foods that seem to be more favorite for the guys (white rice with tomato sauce, something with pasta, fried ham and cheese). So what do kids eat in Spain?
Cocido. Cocido is a favorite, healthy and one of the most popular Spanish foods for children.

This dish consists of a heart stew, which is extremely popular in Madrid and throughout northern Spain, as well as lamb peas stewed with sausage and a huge conglomeration of stews (everything from pig ears and muzzle to ribs and tail). While each region makes Cocido a little differently, I have seen all the kids eat it whole. The tricky part of Cocido is the meat, most of which is attached to bone and cartilage. I often tried to decipher which parts were edible and how they dressed them, but the kids cleared their plates before I even finished identifying what was there.
Squid rings. Fried squid rings! So similar to onion rings... yet so different. One of my favorite foods when I was a kid was onion rings. So when I saw the typical fried rings in a kids dinner I was super excited. But after trying it, I realized how different the food in Spain is from my food. The fried rings were actually circles of fried squid! The kids ate them like candy. Apparently, there is one rule for child friendly food rings true in all countries: if you fry, they eat!
Spiced eggs.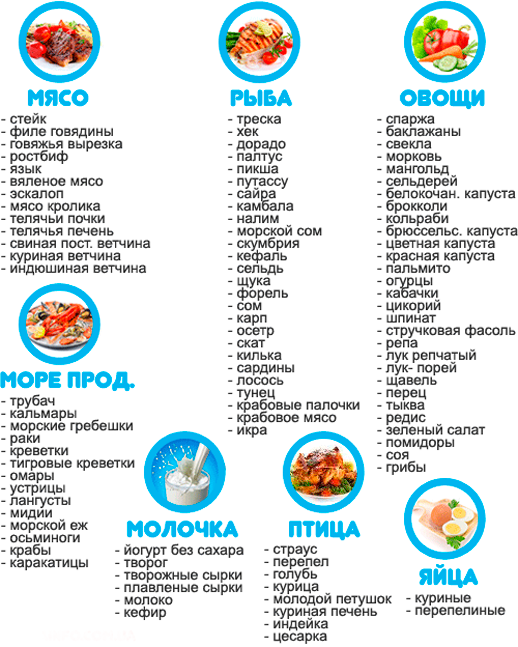 Eggs are perfect for kids, right? No matter how you make them, Spanish kids love eggs. While they are much more common, not just in the form of an omelette, eggs go into Spanish food for children in all forms. Including, apparently, cooked with spices. Hard boiled eggs and stuffed eggs are often served with egg yolk, plenty of mayonnaise, canned tuna and lettuce.
Spanish sandwich guide. Spanish children eat 5 times a day. Breakfast in the morning is usually a glass of milk and a cookie. By 11 a.m., it's time for an afternoon snack, also known as a second breakfast, where children eat fruit, sausage, sandwich halves, or more cookies. Lunch consists of a giant two-course meal around 1:30 pm, and between 4 pm and 5 pm the afternoon tea begins. This is where the full space for the filling of sandwiches and their appearance. Toppings range from the elusive and infamous Chorizo ​​with Nutella to the classic Ham and Cheese Mixto. But today, one of the most popular after-dinner sandwiches is pâté.