Twins baby feeding pillow
Best Twin Nursing Pillow to Make Feeding Twins Easier
Breastfeeding twins seems daunting, but it can be done!
It was hard at first (it's hard even for a singleton), but after the initial learning curve, it became much easier.
We highly recommend a nursing pillow for new nursing moms—especially for MoMs. Getting two tiny, wiggly babies in the correct position and holding them in place is no small feat. Newborns can conceivably spend four hours a day on the boob (a piece), so it's important to get comfy. Here are our recommendations for the best nursing pillows for twins.
Best Nursing Pillows for Twins
Twin Z Pillow~ $109
I love my Twin Z Pillow!
If I had one item to bring to a desert island, it would be the Twin Z pillow. It's truly amazing. During the first few weeks I literally just lounged in this pillow with the girls while they ate and slept. The middle section comes up and becomes a backrest, while the two sides wrap around you and clip in front.
With all the different uses (nursing, bottle feeding, tummy time, sitting up and lounging), this pillow is my top pick. It's also on my list of Top 5 Most Useful Items for Twins.
My Brest Friend Twins Plus Deluxe~ $74
My Brest Friend has a twin breastfeeding pillow that gets rave reviews. It's a little different than others in that it clips around your back, providing back support and a stable base for tandem (or single) nursing. The best part is the pocket on the side, so you never lose your ever-important iPhone and water during those first few frenetic days of nursing. I used this, and it was one of the best and easiest ways for me to tandem-nurse – definitely a twin baby registry guide must-have!
Luna Lullaby ~ $58
This pillow is highly recommended for nursing twins because of the 'L' shape. It's not tight around a sore postpartum or C-section belly and it's longer than most. It's also a comfy pillow to use during pregnancy or for reading at night. Yes, very versatile indeed.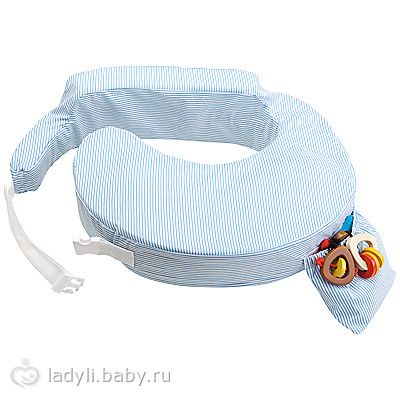 Boppy ~ $44
I was able to use the Boppy to tandem feed, but it works only if you can fit the darn thing around your waist (the postpartum twin belly is something to behold…). This isn't as hands-free as a tandem feeding pillow, but I would prop the baby's heads up on the side and hold my arms around them. Again, not our favorite, but if you can borrow a Boppy from your friend (because everyone has one), it could be a nice extra for a second floor.
Brest Friend Travel Pillow~ $29
If you plan on going places with these babies, and you know you'll be gone for more than three hours (livin' on the wild side), you'll need a way to nurse them. I did my fair share of feeding in the car when the girls were little.
Yes, I could feed them one at a time just about anywhere, but that stressed me out because they both always wanted to be eat nowwww (!!!). Inevitably, one baby will be crying and you will wonder how much longer the other baby will be eating – ACK! Trust me… it's too much.
Instead, do 'em both at once with this handy dandy inflatable nursing pillow. Since it's made for one baby, you can actually fit it in the front seat (while the car is off and in "park", people) and (semi-) discreetly feed both babies at once.
Recap: Again, if you have a big house, or plan on feeding in different areas, it's important to get one pillow for each area. Trust me, "running upstairs to get something" after a c-section is NOT advised.
Don't be afraid to mix it up; I had the Luna for the family room, the Boppy for the nursery, and Twin Z for the main playroom. Get a little crazy! 😉
About the Author
Marissa Bader is our Twins Editor and mental health writer. She holds a BA in journalism and a MA in marriage and family therapy. Mama to twins girls and their singleton big sis, when she's not kissing owies, playing dress-up, or mediating sister squabbles, Marissa enjoys dancing (you should see her get down when nobody's watching!), and writing about topics pertaining to mental health, wellness, fitness and parenthood.
Marissa lives in the frozen tundra, aka, Minneapolis, MN.
The 3 Best Nursing Pillows For Twins — Milkology®
Breastfeeding is not an easy task.  And breastfeeding TWO babies?  Well that, my friend, is no small feat. 
It's definitely possible (I nursed my own twins Mallory and Ryan), but it requires a ton of extra support. (literally)
Whenever someone asks me for advice for breastfeeding twins, the FIRST thing I always tell them is to learn how to tandem feed as soon as possible after birth.
Tandem nursing is where you feed both babies at the same time.  And it saves SO.MUCH.TIME.  Feeding your babies simultaneously will cut down feeding times. (by half!)
To help support nursing 2 babies at a time you'll definitely want to invest in a specialized nursing pillow meant for twins. 
Because, let's be honest, a single breastfeeding pillow just won't cut it when it comes to breastfeeding 2-at-a-time.
Without the right pillow, tandem nursing can be almost impossible or would take a massive amount of random pillows hacked together.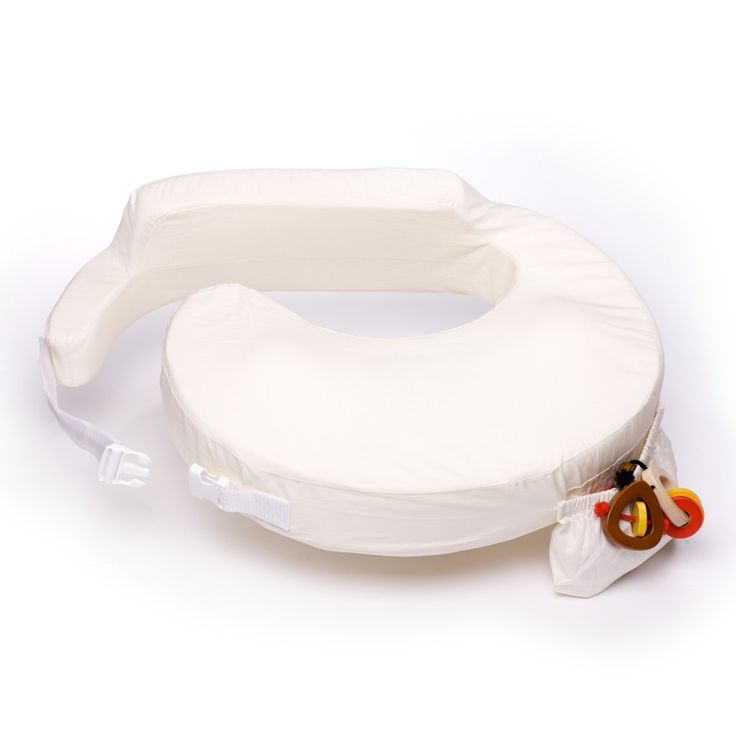 The upside of investing in a twin breastfeeding pillow is they can perform double duty… they can also help prop up the twins when they're bottle-fed too.
There are a bunch of twin breastfeeding pillows on the market but we selected the 3 BEST!
(this post may contain affiliate links)
What position should I use when breastfeeding twins using a nursing pillow?
It's easiest for most moms to nurse twins with the football hold when using a nursing pillow.  This is what the football hold position looks like when tandem nursing twins.
The football hold is the position I used when my twins were teeny tiny newborns! 
It works awesome in combo with an awesome twin nursing pillow. (I used the My Brest Friend Twin Nursing Pillow and it was a life-saver during the newborn days because of how firm it was!)
The 3 Best Breastfeeding Pillows For Twins
Best Breastfeeding Pillow For Twins #1
The
My Brest Friend Twin
Nursing Pillow
The My Brest Friend Twin Nursing Pillow is the pillow I used when nursing my twins back in 2015!  
It was the pillow that initially helped me get tandem nursing down because it provides the best support of all the pillows out there.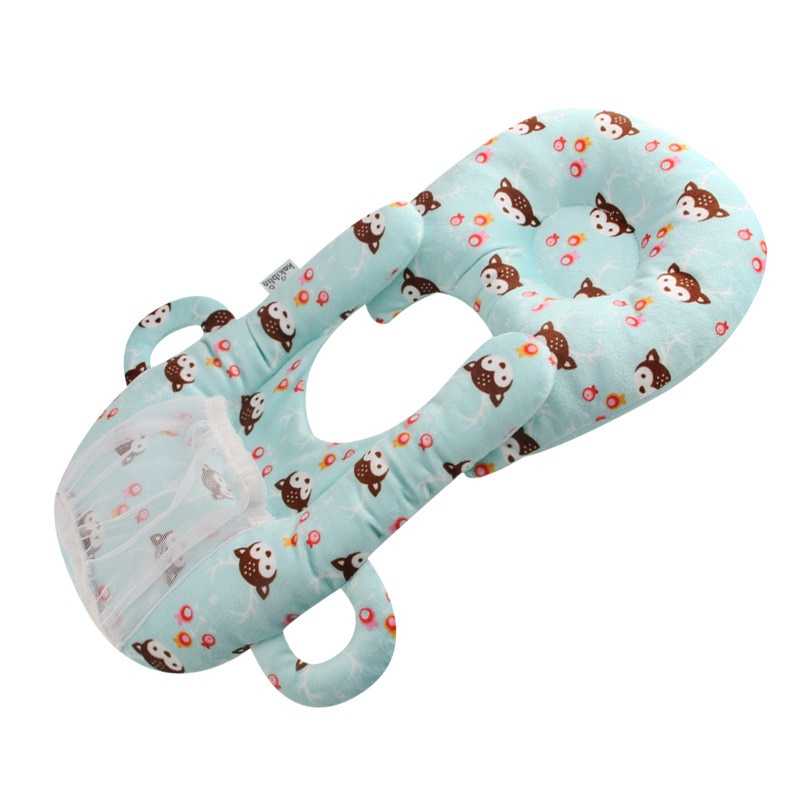 When babies are teeny tiny they need a ton of structure and support in place to get them into the right position and this pillow does the trick because of its firmness.
PROS:
Super firm (perfect to support newborn twins as you're learning to tandem)

Clips around your back to extra support and to provide better posture while breastfeeding

The back support is detachable if you prefer not to use it

Has a handy pouch on the side so you can store supplies you need at arm's reach

Extra wide base so it provides enough space for 2 babies around your body and you don't have to fear your babies will fall off when they're small
It's super firm so it won't ever sag under the weight of 2 babies 

The pillow sags slightly forward which is perfect so the babies won't roll off easily

Universal design means it fits all size mamas - even plus size!

You can use the pillow to assist in bottle-feeding too.   (so both you AND partner/caregivers can use it!)
CONS:
PRO-TIP: If you want the best twin nursing pillow for easy transport, we love the Twin Go nursing pillow!
Best Breastfeeding Pillow For Twins #2
The
Twin Z
Nursing Pillow
The Twin Z nursing pillow is the highest rated on Amazon and for good reason!  It was featured on Shark Tank and was designed SPECIFICALLY for twin moms.
PROS:
It has a plush and super comfy design (it's flexible and moldable)

The middle section provides excellent back support

It is multi-purpose (nursing, bottle feeding, tummy time, sitting up AND lounging) You can even use it as a maternity pillow, too!
Cons:
It's a little floppy.  So if you have twin newborns, you'll probably need extra pillows for added support as you learn how to tandem feed.
If you'd like a nursing pillow with firm support, we recommend the Twin Go!
Honestly, the Twin Z Nursing Pillow is for you if you love to lounge and get comfy! (the pillow allows you to lay back and feed while the other two pillows don't because they're so firm.)
Best Breastfeeding Pillow For Twins #3
The
Twin Go
Nursing Pillow

The Twin Go is the pillow that has it all! 
It has a whopping 8 different ways it can be used for both babies and parents! 
The pillow can be separated into different parts.  Imagine 2 boppy pillows that can be joined together or separated (along with a backrest!).
PROS:
You can stack the pillows to get it to the perfect height (this is huge because the height of the babies is super important for tandem positioning in order to get a great latch).  

Has a firm back support so you'll be well-supported and have great posture nursing

Is the best of both worlds… it has a soft foam top along with a firm bottom so it's both comfy for babies yet firm for support for you.

Has a easily removable and washable cover

Fits all size parents (xs to xxl)

The firm top ensures it'll be easy to position newborns

Comes with a bag that everything fits neatly into so it's great for transporting
The Twin Go is, hands down, the most versatile option for twin nursing pillows!  It has 8 options! (2 pillows to tandem nurse twins, use a single pillow to breastfeed one baby, 2 lounge pillows for play, 2 tummy time pillows, 2 pillows to support new sitters, a massage table for adults, a lap pillow for adults!)
CONS:
On the higher price end (but you'll likely get the most use out of it)

It's firm on top and isn't flexible.  Prefer a softer pillow that isn't firm on top? Definitely go with the Twin Z.  (it's the only one that's soft and moldable)
The Twin Go pillow is your perfect for you if you'd like to use the pillow beyond the twin baby years (as a massage table or a lap pillow!)
If I had bought this pillow when I had my twins I'd STILL be using it for my laptop every day while working.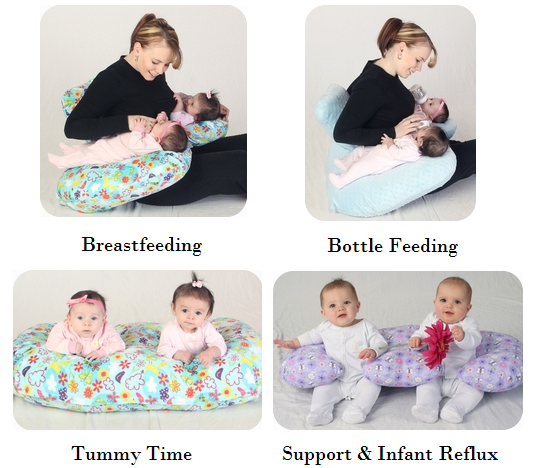 Talk about multi-tasking!  
Our pick for the absolute BEST breastfeeding pillow for twins?
The Twin Go Nursing Pillow!
The Twin Go is the pillow I wish I had when I was breastfeeding my twins!  It solves all the problems I had with the My Brest Friend… It has a bag for easy transport, it serves tons of purposes, and I'd still be using it today if I bought it even years (as a lap pillow!).  Also - it's awesome if you plan on having future children because it comes apart and you can use it as a single nursing pillow too.
See Twin Go Reviews on Amazon
Related Post:
29 Things To Put In Your Nursing Basket
Breastfeeding Prep, BreastfeedingStacey Stewart
Details about the twin nursing pillow
Breastfeeding twins or twins is quite a challenge. Separate feeding implies inconvenience for the mother. Children will be awake and sleep at different times.
The twin nursing pillow can solve all your problems. There is no doubt that this device, which is widely used in foreign countries, will also be widespread in Russia.
Benefits
Benefits of a twin nursing pillow include:
Feeding will become a very comfortable process. You no longer have to bend the body. An excellent option for relieving stress from the spine;
You can synchronize the biological rhythms of babies. After feeding, the kids will immediately fall asleep. You can have a good rest at this time;
The cushion can be fastened with Velcro. Thus, with its fixation there will never be any problems.
Cushion structures
Roll pillow allows you to sleep in any position. The top edge should be under the head, and the bottom edge between the knees.
Maternity pillow can be used even during childbirth. In this case, the spine will not be under load.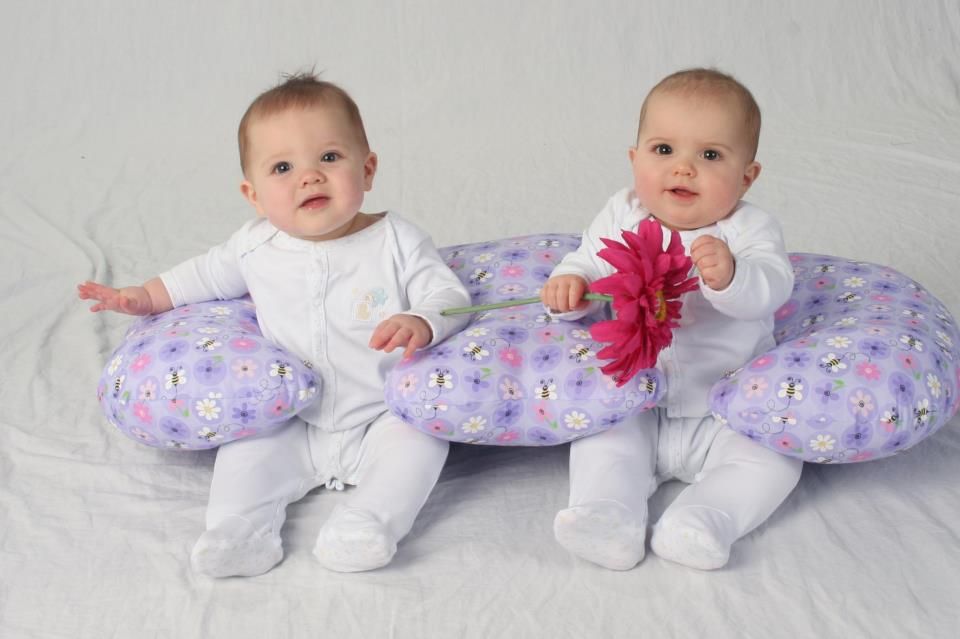 A pillow to get rid of edema is often placed under the legs.
A model that resembles a table with rounded corners may also be the best option for you. An additional pillow is provided for back support. You can put napkins or towels in a special pocket.
Using a twin nursing pillow
The woman lies on the floor or on the couch. The pillow is on your knees. The position "from under the hands" will definitely appeal to you. Each baby will be applied to a separate breast. You only need to hold their heads.
Be sure to change breasts while breastfeeding. The same baby should not be applied to the same breast all the time.
Which upper material should be preferred
It is best if the goods for pregnant women and babies are made from some kind of natural fabric. Linen, calico or cotton will be ideal options for you. As for the color, the shades should be muted. Pillows with fun children's drawings are also suitable.
Some mums use plush and faux fur pillows.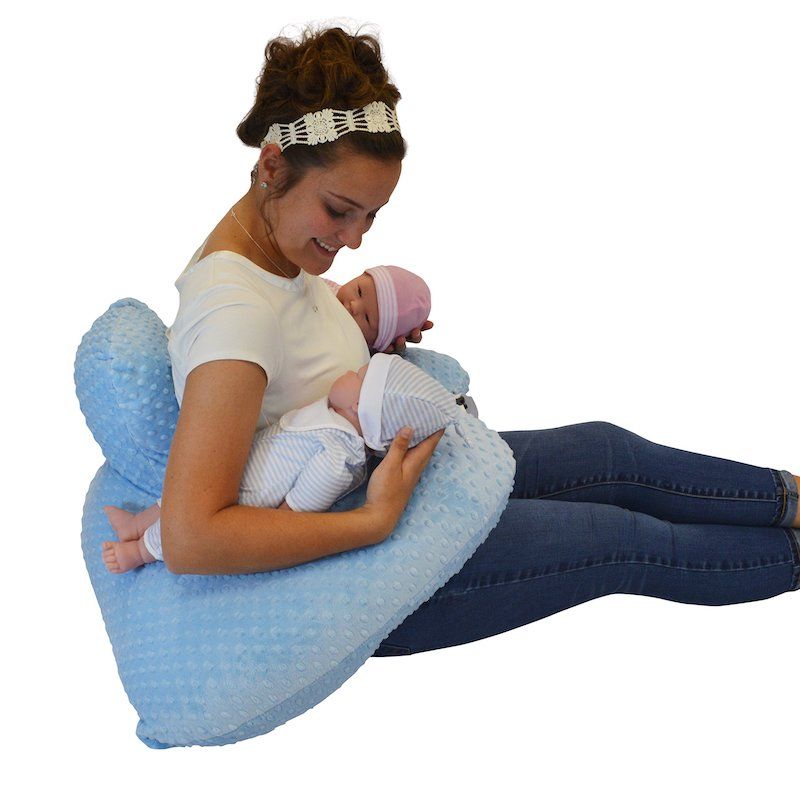 It is important that the pillow has a removable cover. Thus, you can easily monitor hygiene.
Ideal fillers
The nursing pillow should not be too soft. It is important that it easily takes the desired shape.
Your best bet is Styrofoam . Do not worry - it does not pose any danger to you or your children. You should be reassured by the following fact: the presented material is actively used for the manufacture of disposable tableware.
Styrofoam is in the form of small balls. This allows for the production of truly durable nursing pads.
When your pillow is a little smaller (this is due to the flattening of the elements inside), you can replace the Styrofoam. You can easily find it at any hardware store.
Today, holofiber is also actively used to stuff the described pillows. The list of its advantages includes the following: durability, hypoallergenicity, springy structure. These pillows are washable.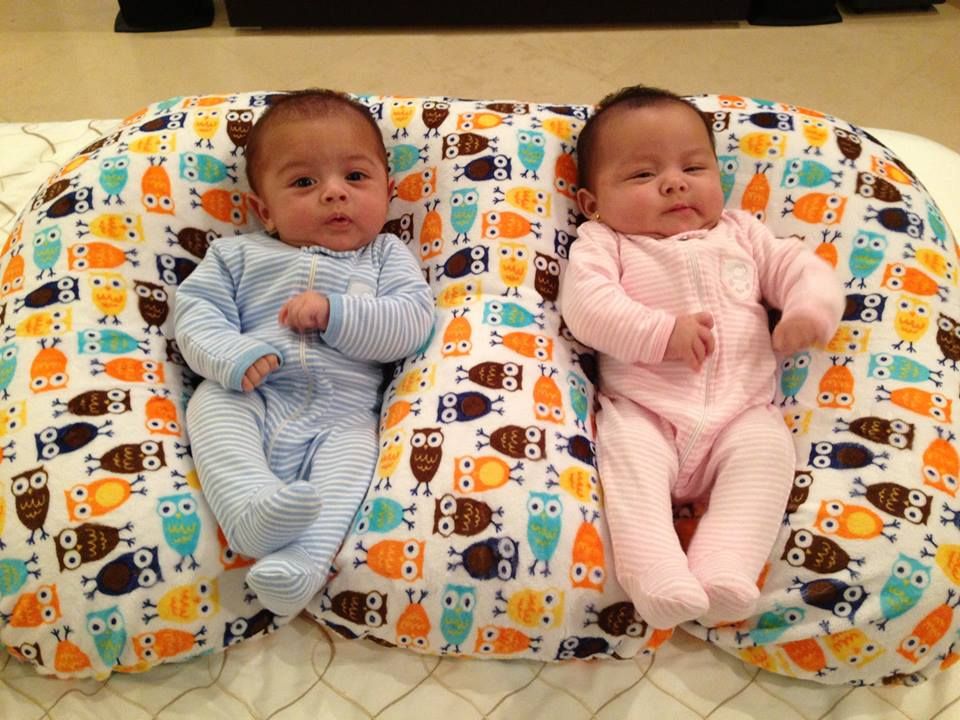 At the same time, after washing, they do not lose their original appearance.
As for cheap materials, the emphasis is often placed on foam rubber . When buying such a pillow, make sure that the store has all the required product certificates.
Pillows with buckwheat husk can create additional problems for you. And all because such material makes too much noise. Moreover, such pillows are usually very hard. The process of feeding in such a situation will not be comfortable for you.
Experts do not recommend purchasing latex and santonin pillows. And all because they quickly lose their elasticity. If there is no certificate for the pillow, then do not buy it. Such products may be hazardous to your child's health.
Cushion versatility
Nursing pillows can be used in a variety of ways. For example, such devices are very useful when carrying a child.
When you bring your baby home from the hospital, you will need to protect him.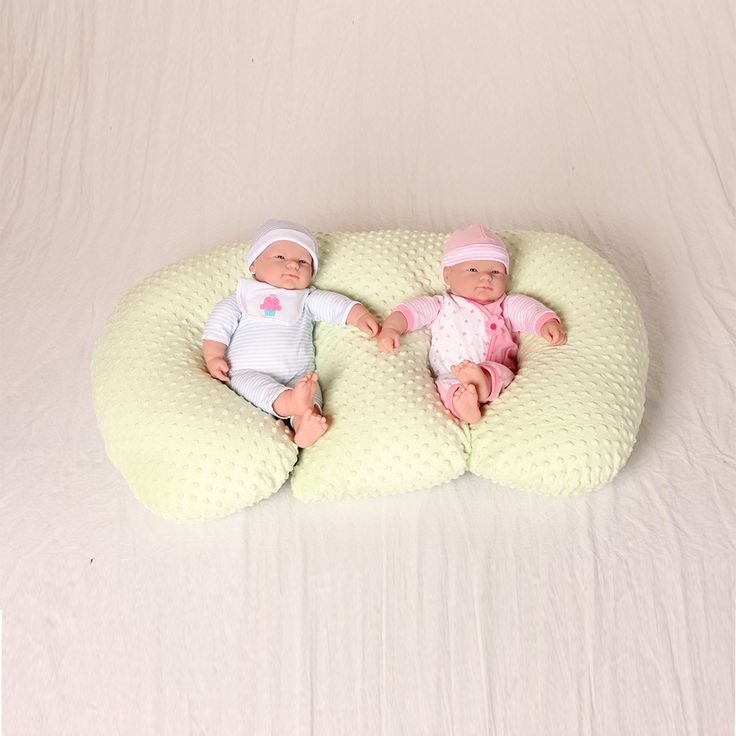 The world around the little man seems incomprehensible and frightening. The nursing pillow will define the boundaries you need. Your baby will sleep peacefully in the center of the soft cushion.
The products described are also often used for laying babies on their tummy. It is very safe and helpful. With the help of a pillow, the baby will be able to take a sitting position. In this case, it will be possible to feed him with a spoon.
When your child is a little older, you can put a pillow under the back. Thus, the child will not roll over in a dream.
How to make your own nursing pillow
If you like to sew, then you can easily solve this problem:
The first stage is sketching. You must clearly and clearly understand what form you want to get at the output of the "production process". An ideal option for you would be a pillow in the form of a horseshoe;
Find a pattern on the Web;
Procure the necessary materials. Try to keep the top part natural. As for the inside, then, as mentioned above, you will have to go to the construction department of a supermarket for polystyrene foam. If you decide to give preference to holofiber or synthetic winterizer, then pay a visit to the needlework department;
Immediately after making the pillow, sew a pair of covers. As you understand, it is imperative to take care of cleanliness in such matters.
Important note : It is quite possible to use down from an old duvet when sewing a nursing pillow. Thus, you do not have to run around the shops in search of the right material.
The final stage is the purchase of Velcro. You can also use semi-automatic fasteners.
Remember that the twin nursing pillow really makes it easy. Your life after buying it or making it yourself will become much easier.
Pillow for twins feeding in Ukraine in the category "Beauty and Health"
Pillow for feeding twins /Holofayber Legebok, Ukraine
Delivery in Ukraine
9000 2 400 UAH
Buy
Synergy
Pillow Pillow
Delivery in Ukraine
1 423 UAH
Buy
Pillow for feeding twins TM Lezheboka, stars at white
in warehouse
Delivery in Ukraine
9000 1 400 UAH
Buy 9000 Pillow for Godwan MS 110612-05 Zhovta
In a warehouse in Kyiv
Delivery in Ukraine
722 UAH
549.