How to bottle feed a sleepy baby
Bottle-feeding babies: giving the bottle
About bottle-feeding
If your baby can't always feed directly from your breast, you might choose to bottle-feed with expressed breastmilk. Or you might need to feed your baby infant formula, which is the only safe alternative to breastmilk.
Before you bottle-feed your baby, it's important to know how to clean and sterilise bottle-feeding equipment, as well as how to prepare, store and warm bottles of formula. This will help to keep your baby safe from infection and make sure baby is getting the right nutrition.
Getting the right flow when bottle-feeding
To test the flow of the formula or breastmilk, hold the bottle upside down when it's filled with liquid at room temperature. The liquid should drip steadily from the teat but not pour out.
If you have to shake the bottle vigorously to see the drip, the flow is too slow. Your baby might go to sleep before drinking what they need.
When you feed your baby, you might see a little leakage at the corners of your baby's mouth.
This doesn't mean the flow is too fast. It's nothing to worry about. It will stop as your baby gets older.
If you have trouble finding a teat with a flow to suit your baby, try a faster teat rather than a slower one. You might need to try a few different teats before you find one that suits.
Giving baby the bottle
Make yourself comfortable and cuddle your baby close to you, holding baby gently but firmly. It's better for your baby to be on a slight incline so any air bubbles rise to the top, making burping easier.
Put the teat against your baby's lips. Your baby will open their mouth and start to suck. Keep the neck of the bottle at an angle so it's filled with formula or breastmilk.
When your baby stops sucking strongly or when about half of the formula or breastmilk has gone, gently remove the bottle and see whether baby wants to burp. Once you've tried burping your baby, you can offer the bottle again.
Paced bottle-feeding
Babies who are normally breastfed might find it hard to pace themselves when bottle-feeding, particularly if they're premature.
This is because they're used to controlling the flow of breastmilk. Sometimes these babies can drink too much too quickly.
Paced feeding can sometimes help. This involves holding your baby in an upright position and letting them rest every few minutes. If you're interested in paced bottle-feeding, it's best to get help from your child and family health nurse or a lactation consultant.
Holding, cuddling and talking to your baby during feeding will help baby develop and grow. It's also a great opportunity to bond with your baby.
When baby doesn't finish the bottle or goes to sleep while feeding
Don't worry if your baby doesn't finish the bottle. Babies are very good at judging how much they need, so you can let your baby decide when they've had enough formula or breastmilk.
If your baby goes to sleep during a feed, put baby over your shoulder, rub their back, and stroke their head, legs and tummy. This can help your baby to wake up. A nappy change is a good way to wake up your baby if that doesn't work.
Wait until your baby is properly awake before offering the rest of the formula or breastmilk.
If there's any formula or breastmilk left in the bottle, throw it away after one hour. When your baby drinks from a bottle of formula or breastmilk, bacteria from their mouth get into the milk. The bacteria can grow and make your baby sick if you give your the baby the half-finished bottle later.
When baby refuses the bottle
Babies sometimes refuse a bottle altogether. Here are things to try if this happens:
Try a new feeding position or change the feeding environment. For example, move around while you're feeding, find a quieter place to feed, or play some relaxing background music.
Try again later when your baby is more settled. For example, give your baby a bath and then try again.
Ask your partner or another family member to give your baby the bottle.
Try using a different teat. If the flow of formula or breastmilk is too slow, it might frustrate your baby.
Let your baby open their mouth for the bottle when they're ready, rather than putting the teat into their mouth.
Offer the formula or breastmilk from a small cup or spoon. To do this, sit your baby up and offer them small sips.
If your baby is regularly refusing the bottle, you could try adjusting your routine.
If you think your baby is refusing the bottle because they're unwell, treat your baby's symptoms or take your baby to see your GP.
How much do bottle-feeding babies drink?
Newborn babies commonly have 6-8 feeds every 24 hours, but there's no set amount of food or number of feeds your baby should have. Different babies drink different amounts of formula or breastmilk. Some might have feeds close together and others further apart. And it can change from day to day.
Just feed your baby whenever they're hungry. You'll see baby cues that say 'I'm hungry' – for example, your baby will make sucking noises or start turning towards the breast or bottle.
If your baby stops sucking or turns their head away from the bottle, you'll know they've had enough.
As your baby eats more and more solid food, the total amount of breastmilk or formula they take in a day will decrease. The amount of breastmilk or formula will also decrease as your baby starts to drink from a cup instead of a bottle.
Some babies never drink the 'recommended amount' for their age and size, and others need more. Plenty of wet nappies, consistent healthy weight gains, and a thriving, active baby mean all is well. If you're concerned about how much breastmilk or formula your baby is taking, talk to your child and family health nurse or GP.
Bottle-feeding in bed: issues and risks
Sleep associations
If your baby gets used to falling asleep with a bottle in bed, they might depend on it to get to sleep. This can make it more difficult for your child to fall asleep or settle for sleep independently.
Bottle-feeding in bed also has several risks for your baby.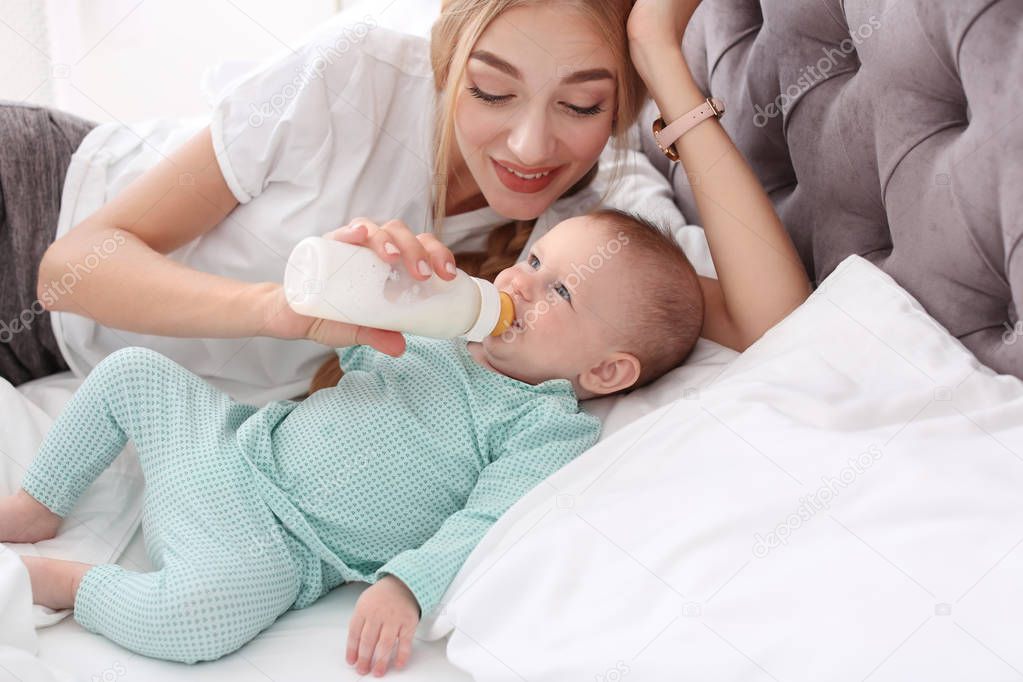 Choking
Babies who fall asleep while bottle-feeding can draw liquid into their lungs. They might then choke on it or inhale it.
Tooth decay
Babies have less saliva in their mouths to protect their teeth during sleep. If your baby falls asleep with a bottle, the lactose in the milk can build up on your baby's teeth, putting your baby at risk of tooth decay.
Ear infections
If your baby drinks while lying flat, milk can flow into the ear cavity, which can cause ear infections.
It's best to put your baby to bed without a bottle or to take the bottle away after your baby has finished feeding.
Using a feeding cup
When your baby is around 6 months old, you can help your baby start leaning to drink from a cup. It's best to stop using bottles by the time your baby is 12 months old.
You should continue to thoroughly wash and sterilise feeding cups containing infant formula or breastmilk until your baby is 12 months old.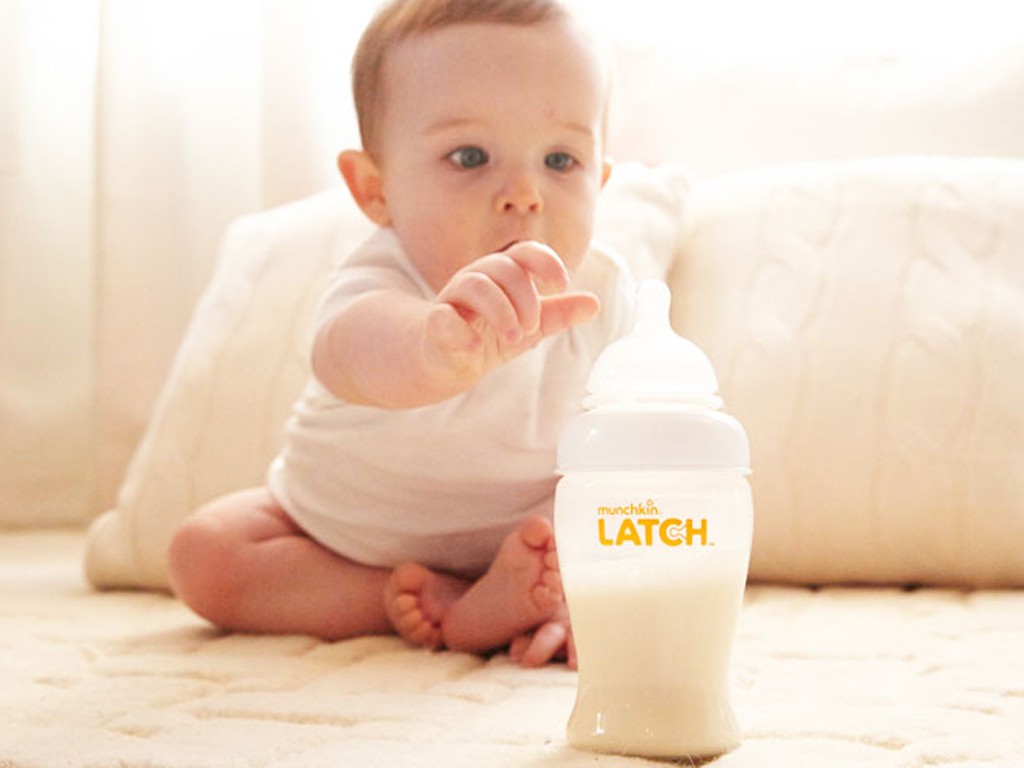 Bottle-feeding problems and solutions | From Tiny Tot to Toddler
Babies can sometimes have trouble feeding. Usually, the problem is temporary. The first thing to do is observe your baby. Try to get a feel for her temperament as well as her feeding and sleeping routine.
Your baby sleeps a lot
If your baby sleeps a lot, you probably wonder whether you should wake her to feed. Knowing what's best isn't always easy. You can follow her routine and let her sleep if she
Wakes up on her own to feed
Is an active and effective feeder
Pees at least 6 times and passes at least 3 stools a day
Is calm and seems satisfied after feeding
Has regained her birth weight and continues to put on weight
In this case, there is nothing to worry about. Babies each have their own routine that develops over time.
You may need to wake your baby up to feed her if she sleeps a lot.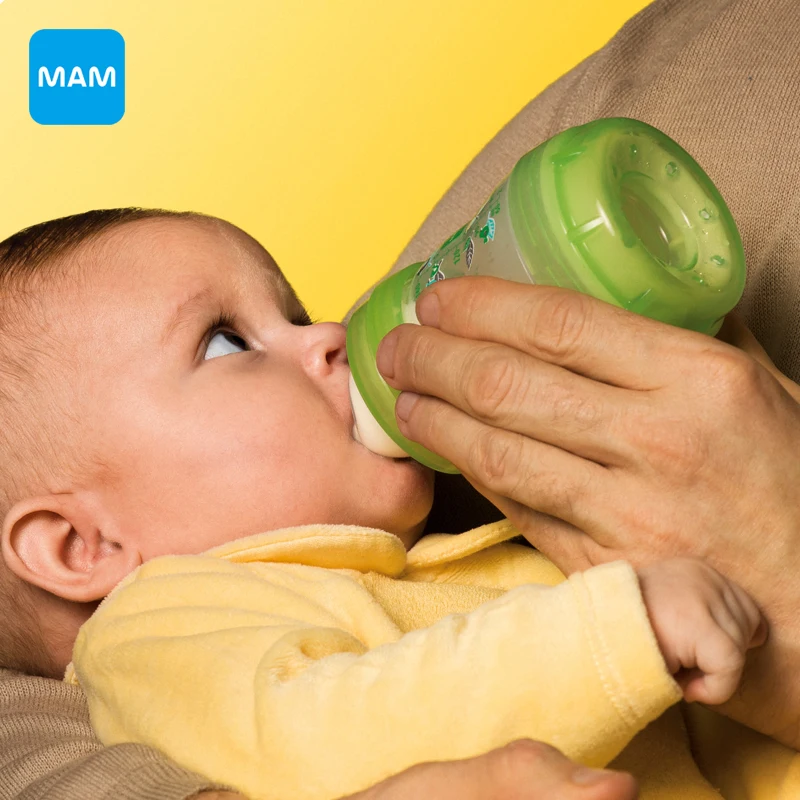 Photo: Marie-Ève Bolduc
Some babies sleep so much they may skip some feedings, especially during the first 2 to 3 weeks. This means they will have a hard time getting all the milk they need. If your baby sleeps a lot and doesn't show the signs described above, you need to stimulate her to drink more.
What to do?
Keep an eye out for signs that she's sleeping lightly (she's moving, making sucking motions, or moving her eyes beneath her eyelids) when it will be easier to wake her up.
Stimulate her: talk to her, massage her back, legs, arms, etc.
Leave her in an undershirt or diaper: babies drink less when they are warm.
See a professional if you're worried or see no improvement after a few days.
---
Your baby drinks very slowly
Babies can't always suck effectively at the start. This is more common among babies who were born a few weeks prematurely (between 35 and 37 weeks of pregnancy). Even full-term babies may need a few days or weeks to get the hang of things.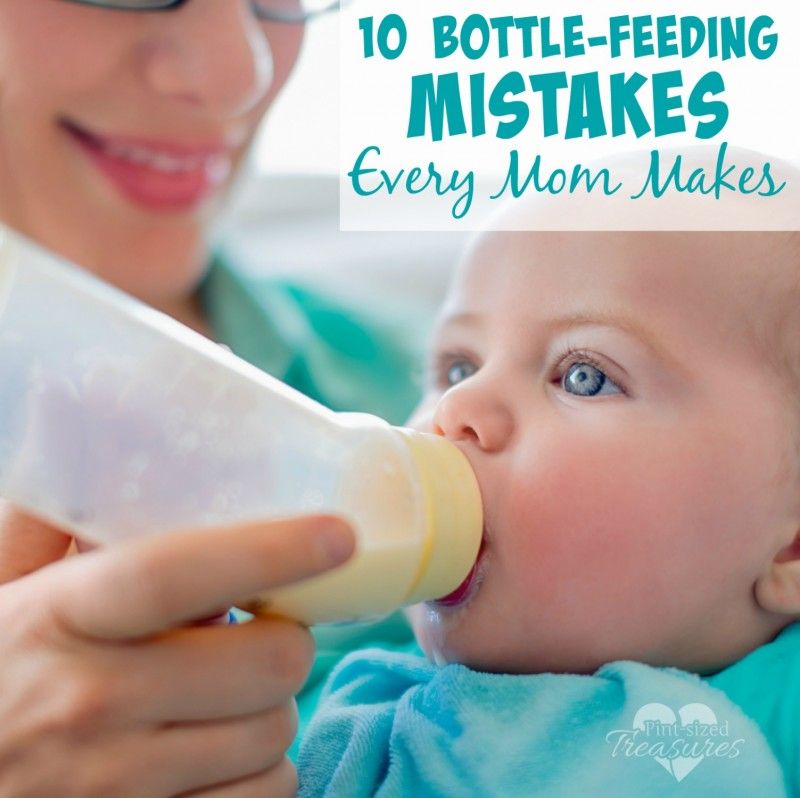 This situation usually improves with time. Be patient: your baby is learning. Some babies, however, will continue to drink slowly even as they get older.
What to do?
Change to a faster nipple.
Stimulate your baby as she feeds by rubbing her feet and tickling her back and sides.
Run your finger under her chin and across her cheeks to stimulate her.
Change her diaper or change her position for a few minutes.
---
Your baby often chokes while drinking
If the nipple you are using flows too quickly and your baby has too much milk in her mouth, she may choke (i.e., she swallows noisily, coughs and spits up a little milk).
What to do?
Change to a slower nipple.
Take short feeding breaks.
Avoid laying your baby on her back during feeding since milk will flow into her mouth even when she's not sucking. Try to feed her in a near-sitting position so that the bottle is tilted only slightly downward (just enough for the nipple to fill with milk and not air). Your baby will then be able to drink at her own pace.
---
Your baby regurgitates a lot
As long as your baby is happy and putting on weight, regurgitation ("spitting up") is generally nothing to worry about (see Regurgitation).
Some babies drink very fast, and their stomachs expand too quickly. This makes it easier for them to regurgitate, especially if they are very active and start moving around right after feeding.
If milk is coming out of the bottle too quickly, your baby will drink too much just to satisfy her need to suck. If she regurgitates a lot, the nipple on the bottle may be too fast.
What to do?
If your baby is in good spirits and gaining weight, there's nothing to worry about. You don't need to do anything.
If regurgitation seems to be bothering her, watch her drink. If necessary, try these strategies:
Change to a slower nipple.
Take short feeding breaks.
Try to burp her more.
Avoid laying your baby on her back during feeding. Try to feed her in a near–sitting position so that milk will flow into her mouth more slowly.
Try to keep activity to a minimum right after feeding.
---
It's best to see a doctor if your baby
Seems to be in pain
Projectile vomits several times a day
Wets fewer diapers
Isn't putting on enough weight
Your baby refuses the bottle
Your baby normally breastfeeds, and you want to bottle‑feed her? If she has trouble bottle-feeding or refuses to altogether, see the tips on Combining breast and bottle.
90,000 how to help them develop?
The birth of a small child is not uncommon today. Often, such babies are born on time or a little earlier, but due to a lack of weight, they can significantly lag behind their peers in development. Pediatricians and neuropathologists closely monitor the child's condition, because a child's body weight deficiency is a risk factor for changes in the neurological status, functional disorders of the cardiovascular and autonomic nervous systems.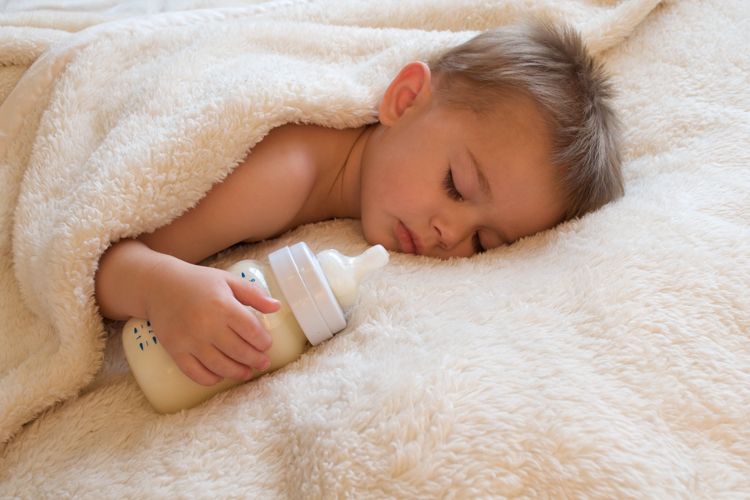 But because of their weakness, underweight children do not eat well, and the rate of weight gain in children born with low body weight determines their further physical and psychomotor development and the formation of the immune system.
How much should a newborn gain in weight?
To assess the development of your child and the compliance with the norm of the main indicators (height, weight), you can contact a pediatrician or independently - according to existing tables. In the first months, the child is actively growing, adding up to 25-60 grams per day. Small children with adequate nutrition can increase body weight more intensively than their peers. For the first month of life, children should gain up to 1.3-1.7 kg. After 5-6 months of life, the intensity of weight gain decreases somewhat - in 30 days, the increase can be only 400-700 grams.
The length of the child's body during the first month increases by 4-7 cm, and after 5-6 months of life, growth is added less intensively - by 2-3 cm.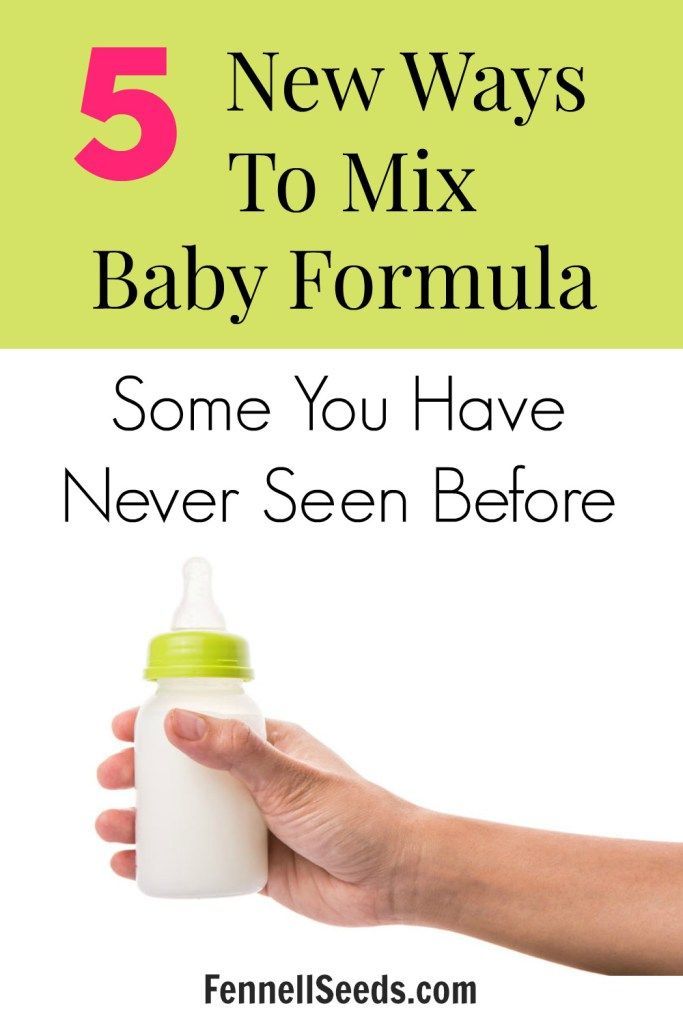 But parents should understand that these figures are approximate. Each child is individual. Its weight and height depend on many factors: heredity, the quality of the mother's nutrition, the state of health of the newborn, the severity of childbirth.
Why is the child not gaining weight well?
The main cause of underweight in the neonatal period is the baby's refusal to breastfeed. Small children have poor appetite and spend most of the day sleeping. Often, parents have to wake up the child for a long time, and after a few minutes of sucking on the breast or a bottle of formula, the newborn falls asleep again. Children are especially sleepy, in whom pronounced physiological jaundice was observed in the first days of life.
As a result, after the next weighing, the doctor can tell the mother that the newborn has not gained weight at all or the increase is insignificant. If the situation does not improve for several months, the mother and baby may be hospitalized for a comprehensive examination and tube feeding in a hospital setting.
Sometimes the cause of low weight gain lies in non-compliance with breastfeeding tactics. Pediatricians recommend applying the baby to only one breast during feeding so that it sucks out the "hind" milk, which is of particular energy value and rich in nutrients. Due to their inexperience, mothers offer both breasts to newborns. In this case, the child sucks the upper milk without making any effort and quickly falls asleep, slightly satisfying his hunger.
If the baby has had an infectious disease, has been ill for a long time, suffered from a high temperature or an intestinal disorder, then the monthly weight gain may be significantly less than usual. In this case, the timing of the introduction of complementary foods is also shifted, and during the period of illness, in general, many children practically refuse to eat, which is reflected in their weight. Parents should actively communicate with the pediatrician, if necessary, ask him questions of interest and adhere to all recommendations.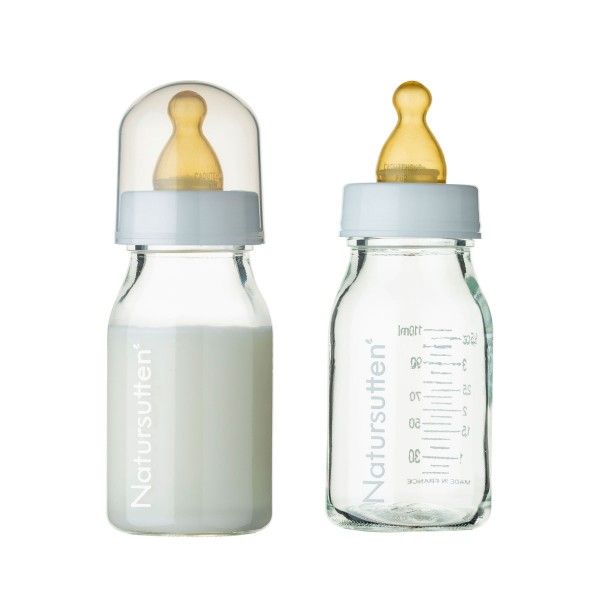 How to help a child gain weight and catch up with his peers in his development?
If you are breastfeeding, pay special attention to your diet. Drink as much liquid as possible: low-fat milk, compotes, hypoallergenic juices. Your diet must include boiled or baked meat. Take extra vitamins (as advised by the doctor). Breastfeed your baby immediately after waking up, when he is active, in a good mood and does not want to sleep.
But sometimes women's milk is produced in insufficient quantities or the baby does not have enough strength to suck it out. In this case, it is necessary to start supplementing with special infant formula as soon as possible. For children prone to allergic reactions, special hypoallergenic products are intended, which can be bought at a pharmacy, having previously discussed the mixture option with a pediatric nutritionist or pediatrician. Small babies are not adapted to intensive sucking, so the nipple on the bottle must be soft and pliable so that the child can fill up without problems.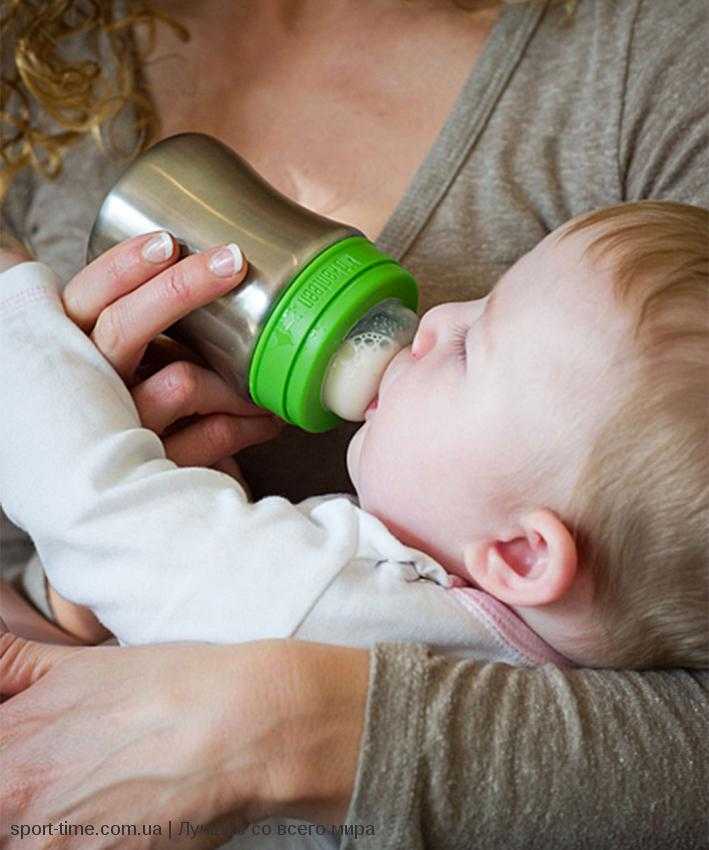 In addition, in order to increase the rate of weight gain and, accordingly, for the proper growth and development of the child, it is recommended to give courses of preparations containing L-carnitine (levorcarnitine), an essential vitamin-like substance that has anabolic properties and has proven itself to normalize body weight in case of its deficiency. In addition, by increasing the secretory and enzymatic activity of gastric and intestinal juices, appetite and digestion improve. One of these drugs is Elkar, containing an aqueous solution of L-carnitine. Elkar is included in the "National program for optimizing the feeding of children in the first year of life" as a means of correcting malnutrition of the II degree.
In children, in contrast to the adult body, where levocarnitine is among the substances produced, the synthesis of this compound covers only 1% of the required amount. Of course, the required amount of L-carnitine is found in breast milk, but if natural feeding is impaired or impossible, the drug must be added to the diet.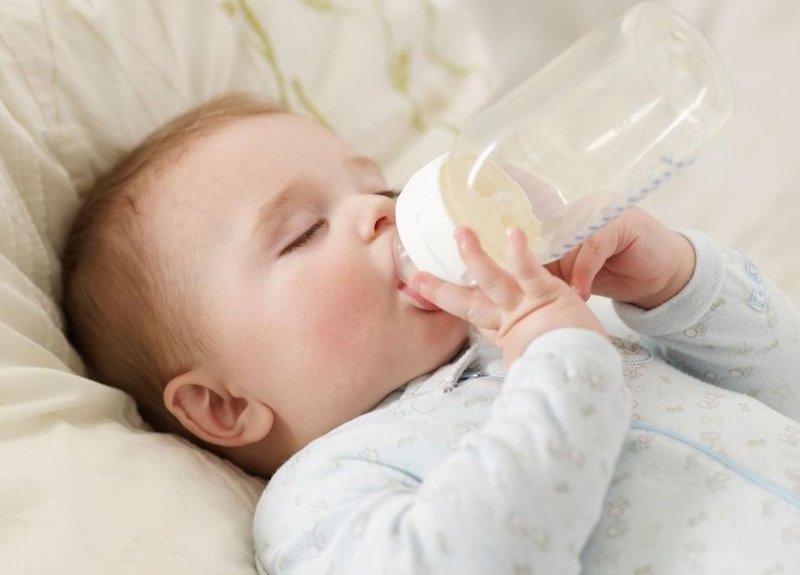 In underweight children, psychomotor development is often retarded, which can subsequently manifest itself in the form of speech defects, instability of the nervous system. Elcar improves the energy supply of brain activity, which will help to avoid or reduce the degree of development of functional failure in various areas of the child's neuropsychic response (motor, emotional-motivational, vegetative, cognitive spheres).
Another very important point: levocarnitine improves immunity, which is vital for small children, since almost all of them are predisposed to the development of infectious diseases.
The rate of weight gain is influenced by many external and internal factors. The task of parents is to help the crumbs get stronger as soon as possible. Walk more with your child in the fresh air so that his body receives the necessary amount of oxygen. And don't forget to visit your pediatrician. Small children need professional medical supervision and the attention of loved ones.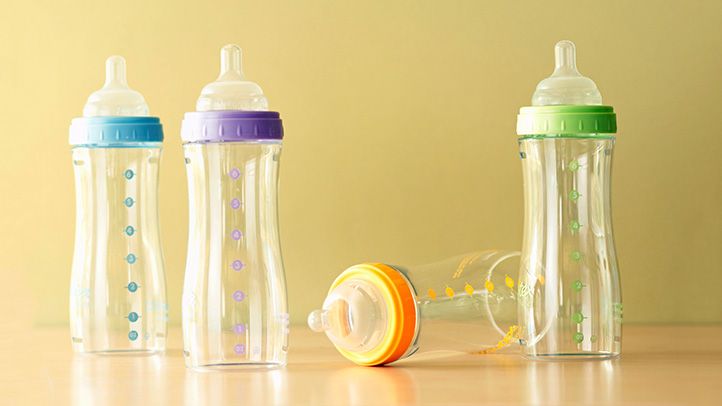 Breastfeeding after 1 month: what to expect
Do you know when breast milk production stabilizes? And how does the frequency and duration of feedings change as the baby grows? You will find answers to these questions in our recommendations for breastfeeding after the first month.
Share this information
Congratulations: You made it through the first month of breastfeeding. Your breast milk has reached full maturity 1 , its production stabilizes and it leaks almost or not at all from the chest. Don't worry, it's not getting less milk, it's just that your breasts are better able to produce and store it now. 2 At the age of six weeks, your baby will begin to please you with his charming toothless smiles, and by two months you will already have 500-600 feedings behind you. With a favorable development of events, problems with latch on by this point will already be resolved, and you can simply enjoy the convenience and benefits of breastfeeding.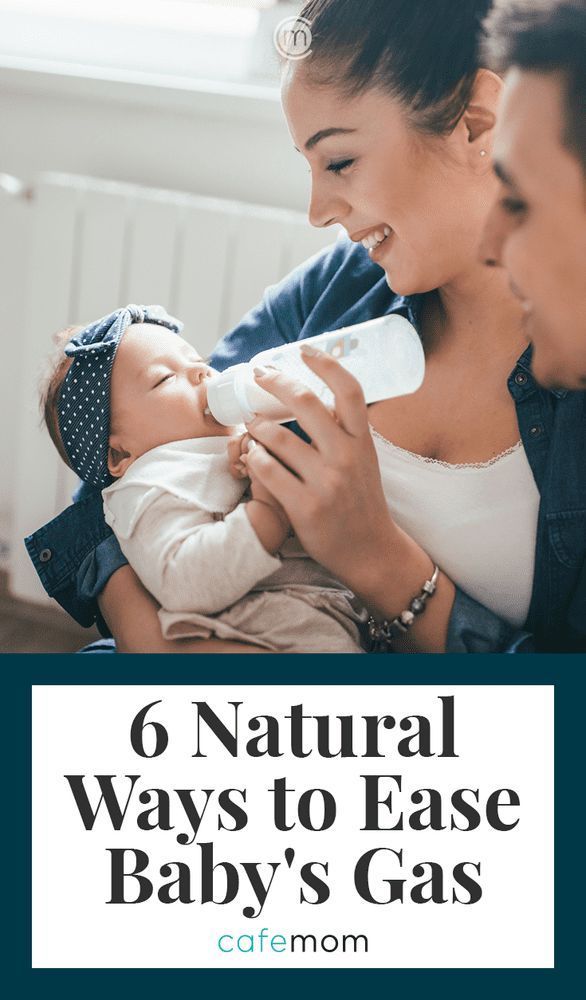 When does breastfeeding decrease?
The "normal" feeding frequency for babies aged one to six months varies considerably, with some needing four times a day, others asking to be breastfed 13 times a day. 3
"From the age of one month, the amount of milk a baby consumes per feed increases so that he can go without food for longer," explains Cathy Garbin, a recognized international expert on breastfeeding, "A baby's stomach grows, so he eat more at one time. In addition, mature milk allows him to stay full longer."
Feeding can last from 12 minutes to one hour -
the habits of babies vary so much! 3 But if the child is gaining weight and falls within this range, there is no cause for concern.
What is most surprising, no matter how often the baby eats, he consumes approximately the same amount of milk per day - both at one month and at six, when it is time to start complementary foods with solid food. 4
"However, sometimes the baby eats more and sometimes less, especially when he is unwell.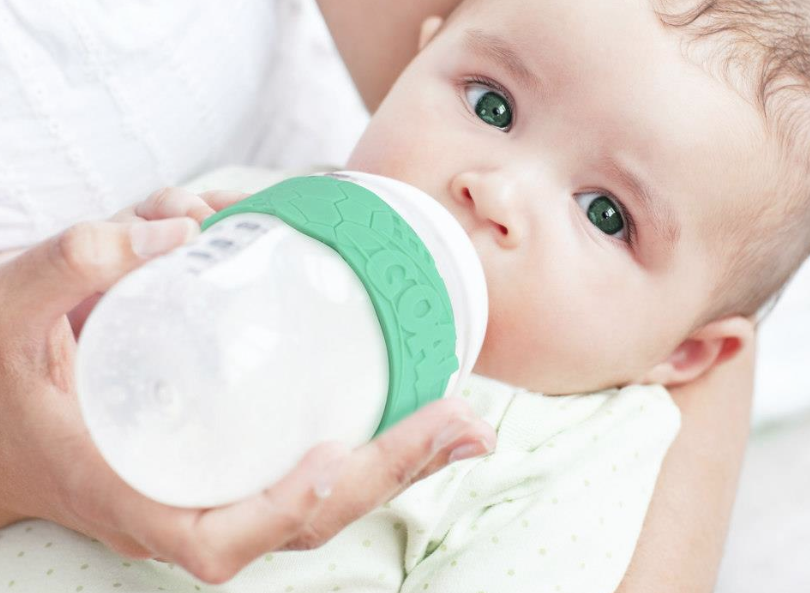 It's better to just listen to his needs," Katie explains.
Is breast milk enough for the first six months?
Yes. Breast milk contains everything a baby needs for the first 90,059 six months of life—exclusively breastfed babies don't even need to drink more water! 5 Until about six months of age, a child's digestive system is simply not adapted to the digestion of solid food, and he will be able to drink cow's milk only after a year.
In addition, breastfeeding during this period prepares the child for further development. It strengthens the muscles of the mouth, develops the jaw and helps straighten the teeth 6.7 . All this will come in handy when the baby begins to eat and talk. And because what you eat and drink affects how your breast milk tastes, your baby discovers new tastes even before he starts eating solid foods. 8
In addition, when your baby is sick, your body produces breast milk that is
rich in antibodies that help fight infection.
9 In other words, milk continues to protect the baby for many months as he grows and becomes more active.
Breastfeeding is also very comfortable once you get used to it. Claudia, a mother of two from the UK, notes: "No need to sterilize a mountain of bottles, prepare formula, carry it all with you, warm it up - in general, breastfeeding turned out to be very convenient, especially when my babies grew up and we began to leave the house more often. ".
At what age does a breastfed baby start sleeping through the night?
Waking up at night is normal for babies. Most babies between the ages of one and six months consume a fifth of their daily milk requirement at night, so nighttime feedings should not be neglected if you want your baby to get the required amount of calories. 3
"It really depends on what you mean by 'sleep through the night,'" says Cathy. "And it's better than waking up every two hours anyway! I have met infants who, starting at six weeks old, fell asleep at 19:00 and woke up at 7:00, but most continue to wake up frequently at night after this age.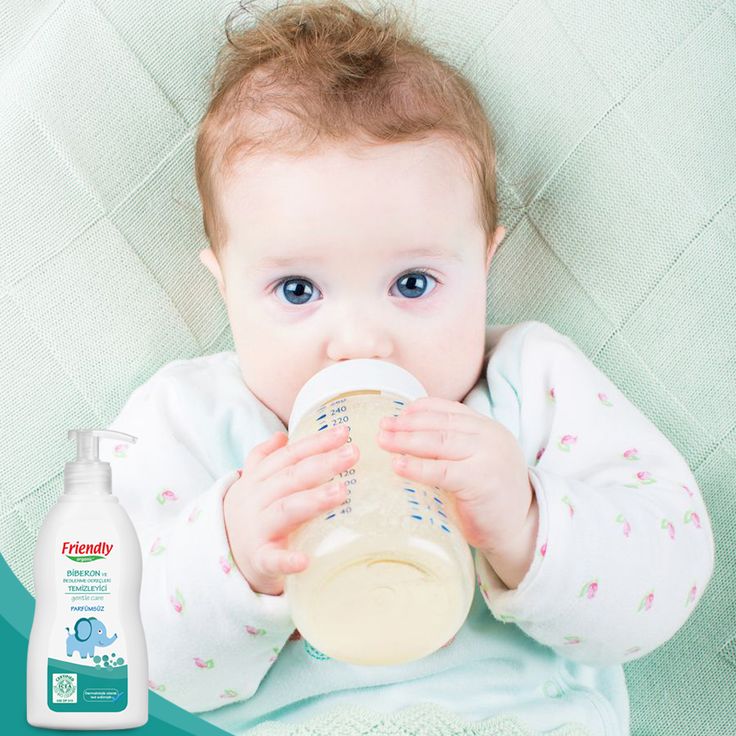 All children are different."
In Wales, a study of more than 700 infants showed that almost 80% of children aged 6 to 12 months wake up at least once a night, and 25% of them wake up three times or more. And it did not depend on what type of feeding the child is on - breastfeeding or artificial. 10
And if nighttime awakenings are unavoidable anyway, breastfeeding is at least comfortable! Maina, a mother of two from Australia, agrees: "You can even take a nap while feeding in the middle of the night - both the body and the baby do their job on autopilot. No need to plan, measure, sterilize anything - ready-made food at the right temperature is right in your chest. I think it's ideal."
My child wakes up more often. Perhaps he is hungry?
Around four months of age, a baby's sleep pattern changes as he, like an adult, develops deep and light sleep phases. Because of this, he may wake up more often at night. "At four months, sleep is more of a problem than feeding," Cathy admits.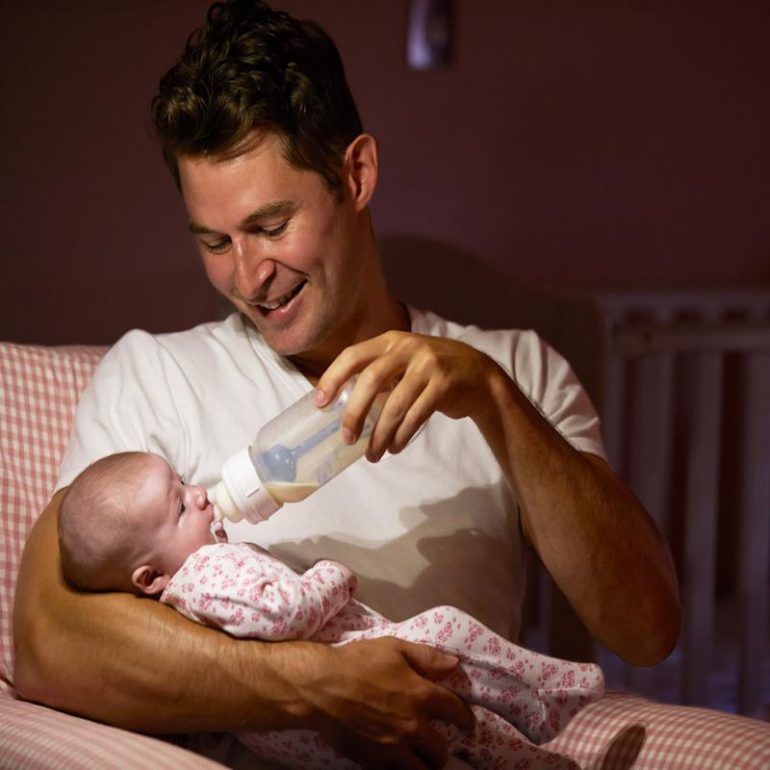 "It can be exhausting, but try to adapt and be patient."
Some people call this " a four-month sleep regression ", but "progress" is more appropriate. From the outside it may look like a step back, but in fact the child is approaching an important stage of development. He learns quickly, begins to become aware of the world around him, his perception is sharpened and, perhaps, there is anxiety about being separated from his mother. Crying when waking up and being able to eat milk cuddled up to mommy's chest is a way for a baby to calm down. 11–13
Resist the urge to "supplement" your baby with formula or start solid foods early
in an attempt to improve his sleep. Breast milk contains
hormones that make you sleepy and help you both relax
. Studies show that breastfeeding mothers actually sleep longer at night than formula- or formula-fed mothers
. 14
How does teething affect breastfeeding?
Teething usually begins around four months of age.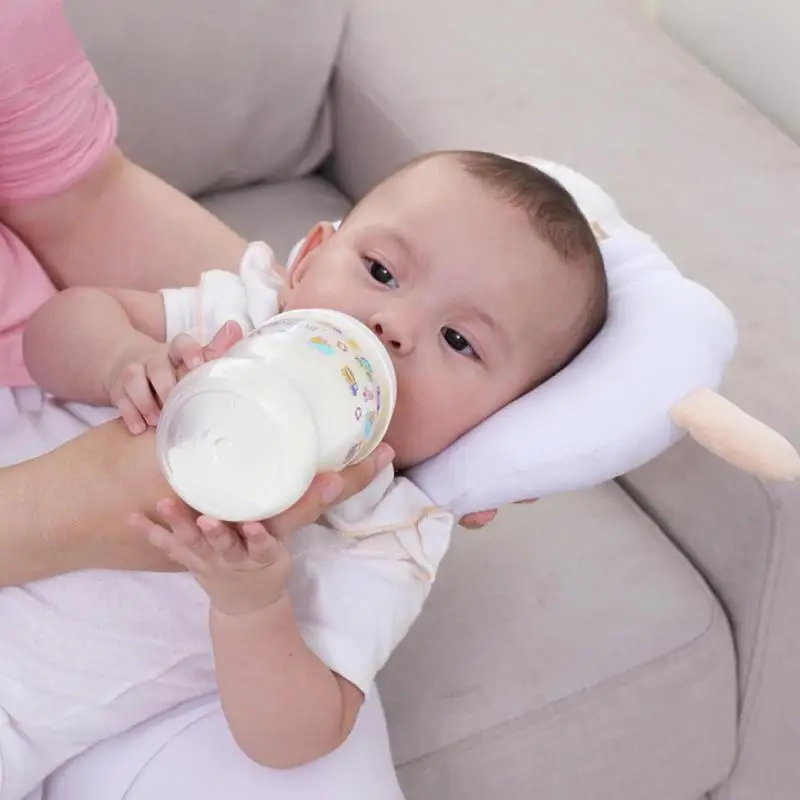 When a baby has gum pain, he becomes restless, throws his chest and cries. All this, of course, is unpleasant.
However, breastfeeding can be an excellent sedative.
Studies have shown that babies who are breastfed
during the vaccination period cry less and forget pain more quickly. 15 Breastfeeding during teething can have the same calming effect.
An unpleasant side effect may be the child's attempts to try out his new teeth on the mother's breast. "Sometimes children flirt and bite their mother's nipples. This can be felt in advance by how the behavior of the child changes when feeding: before biting, he removes his tongue, explains Cathy, "Usually this is not a problem and only happens a couple of times. It is enough to stop feeding, affectionately say that biting is not good, and the baby will soon leave this fun.
How to continue feeding if you have to be separated from the baby?
It happens that during the first six months, when the baby is still fully breastfed, the mother needs to be away for several hours - or even longer if she has to go to work or go away on business for a couple of days.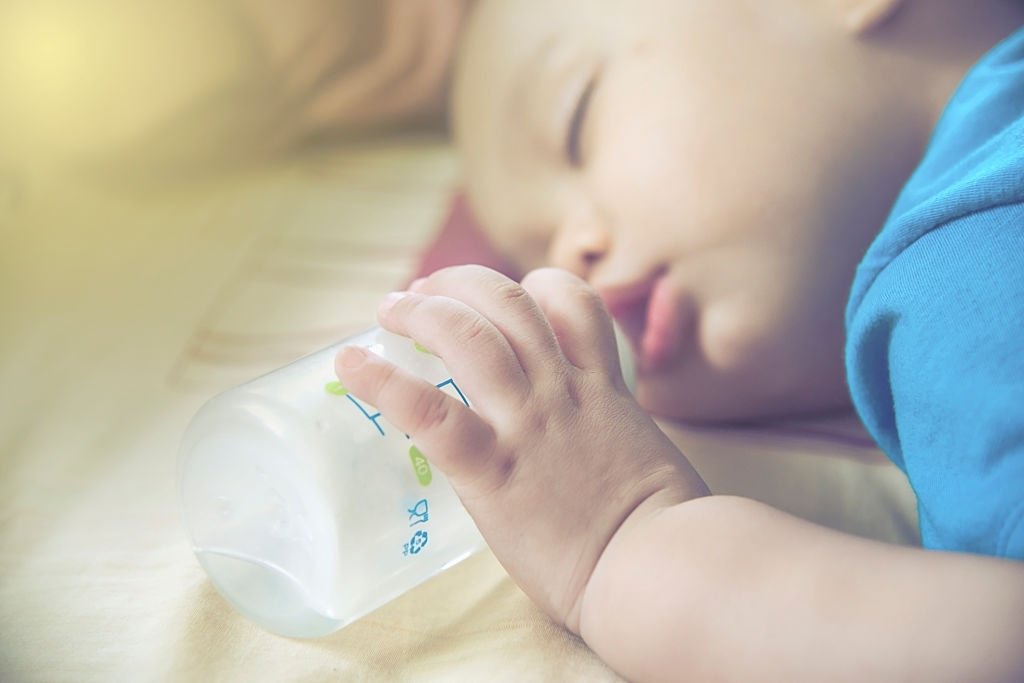 But this does not mean that you should stop breastfeeding. You can still feed your baby healthy breast milk - just express it and have someone give it to your baby when you're away. Here's Katie's advice:
"Start expressing milk a couple of days in advance, in small batches, 40-60 ml at a time. So you will have the necessary supply for the time of your absence, but at the same time the amount of milk produced will remain the same.
If you have to return to work, check with your employer about your daily schedule. Many mothers breastfeed their babies in the morning, evening and night, and pump milk at lunchtime to relieve discomfort and create a reserve for the next day.
This usually turns out to be much easier than one might think, and today many companies are well placed to do this, notes Cathy. "Breast pumps make it easy to solve this problem."
Natalie, mother from the USA, shares her experience: "I feed Dylan as soon as he wakes up, and sometimes again before leaving for work, in order to maintain milk production and not lose contact with the child.
At work, I pump twice the next day (in my absence, he eats two bottles of breast milk), and after work I rush home for the evening feed. I don't pump on the weekends - we resume regular breastfeeding."
Can breastfeeding continue after the introduction of solid foods?
When your baby begins to show interest in food and can sit up on his own - usually around six months of age - it's time to start solid foods. However, it is not necessary to stop breastfeeding, Cathy explains: "A baby's iron stores during pregnancy are depleted by six months, so he needs additional sources of this element.
Start complementary foods with solid foods, but remember that breast milk remains a more important source of calories and nutrients until the baby is eight to nine months old. By this time, he will be eating much more solid food, but he will still need to breastfeed four to five times a day. By 12 months, the frequency of feeding may be two to six times a day. All babies are different, and many of them at this age are still getting half their daily calorie intake from breast milk.
"
Don't forget that breast milk can be added to solid foods, such as cereals and purees, so that the baby can taste the familiar taste. If possible, use milk expressed just before feeding (not thawed) and add just before serving to keep bacteria and nutrients alive. 16
You may be pressured by others to stop breastfeeding when your baby is six months old, but the longer you breastfeed or pump, the better for you and your baby.
How long can I continue breastfeeding?
"The World Health Organization recommends breastfeeding along with solid foods until at least two years of age because it plays an important role in supporting immunity," says Cathy. feels bad".
At eight months, the baby sometimes breastfeeds four times a day, but by one year old, the frequency of feedings can be reduced to two times a day. You yourself will understand which feeding regimen is more suitable for you and your baby. For example, Jane, a mother of two from the US, breastfed until the age of two: "I breastfed when I was at home - in the evenings and on weekends, when the children wanted to be close to me," says Jane, "It helped a lot when they were sick .
Breastfeeding has become my favorite form of comfort."
"When my son got a little older and bolder, he still often asked me to breastfeed him - as if to calm down and gain strength," recalls Amy, a mother of two children from Canada, "When he happened to hit or skin his knee , breastfeeding was a wonderful way to comfort him."
If your baby is over a year old and you are still breastfeeding, people around you will probably tell you that this way he will never wean. But if children are not pressured, they usually refuse to breastfeed themselves between the ages of two and four. 17
"I didn't intend to breastfeed for so long, but as a result, I still breastfeed my four-year-old daughter and 22-month-old son," says Suzanne, mother of two from the UK, "I breastfeed my youngest before and after work, and in I express milk on business trips. The eldest daughter likes to breastfeed a little before bed or when she is upset - this is a great way to make contact.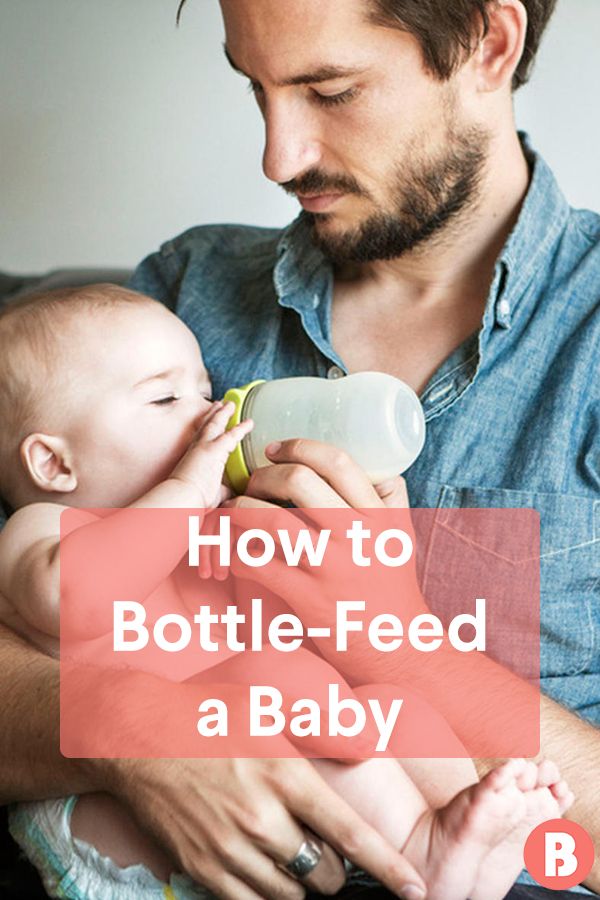 When I get tired of it, I remind myself what great benefit and comfort it brings them. I now plan to pursue a baby-initiated end breastfeeding strategy — let them decide when to stop."
For more information on what to expect and lots of tips and tricks, see our guide Breastfeeding Problems After the First Month.
Literature
1 Ballard O, Morrow AL. Human milk composition: nutrients and bioactive factors. Pediatr Clin North Am . 2013;60(1):49-74. - Ballard O., Morrow A.L., "Composition of breast milk: nutrients and biologically active factors." Pediatrician Clean North Am. 2013;60(1):49-74.
2 Kent JC et al. Principles for maintaining or increasing breast milk production. J Obstet , Gynecol , & Neonatal Nurs . 2012;41(1):114-21. - Kent J.
S. et al., "Principles for Maintaining and Increasing Milk Production". J Obstet Ginecol and Neonatal Nurse. 2012;41(1):114-121.
3 Kent JC Volume and frequency of breastfeedings and fat content of breast milk throughout the day. Pediatrics. 2006;117(3): e 387-395. - Kent J.S. et al., "Amount and frequency of breastfeeding and fat content of breast milk during the day." Pediatrix (Pediatrics). 2006;117(3):e387-95.
4 Kent JC et al. Longitudinal changes in breastfeeding patterns from 1 to 6 months of lactation. Breast Med . 2013;8(4):401-407. - Kent J.S. et al., Longitudinal changes in breastfeeding patterns from 1 to 6 months of lactation. Brest Med. 2013;8(4):401-407.
5 Almroth S, Bidinger PD. No need for water supplementation for exclusively breast-fed infants under hot and arid conditions.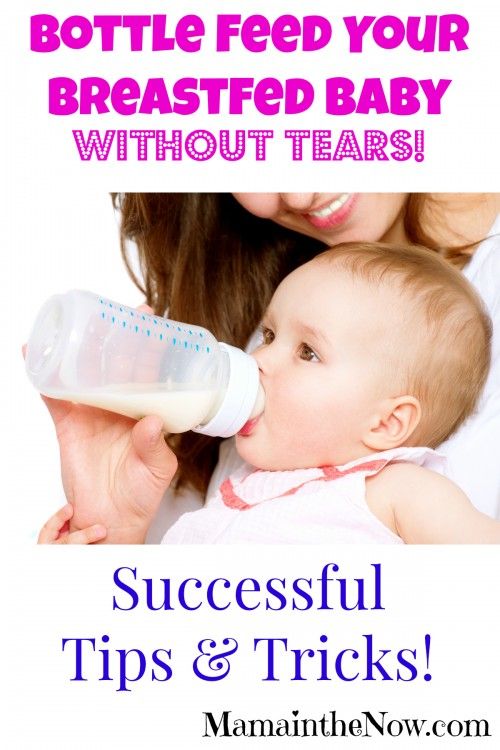 Trans 9 Trop Med Hyg. 1990;84(4):602-604. - Elmroth S., Bidinger P.D., "No need for supplementation of exclusively breastfed infants in hot, dry conditions." Trans R Sots Trop Med Hyg. 1990;84(4):602-604.
6 Victora CG et al . Breastfeeding in the 21st century: epidemiology, mechanisms, and lifelong effect. Lancet. 2016;387(10017):475-490. - Victor S.J. et al., "Breastfeeding in the 21st century: epidemiology, mechanisms and long-term effects". Lancet 2016;387(10017):475-490.
7 Peres KG et al. Effect of breastfeeding on malocclusions: a systematic review and meta - analysis. Acta Paediatr. 2015;104( S 467):54-61. - Perez K.G. et al., "The impact of breastfeeding on malocclusion: a systematic review and meta-analysis".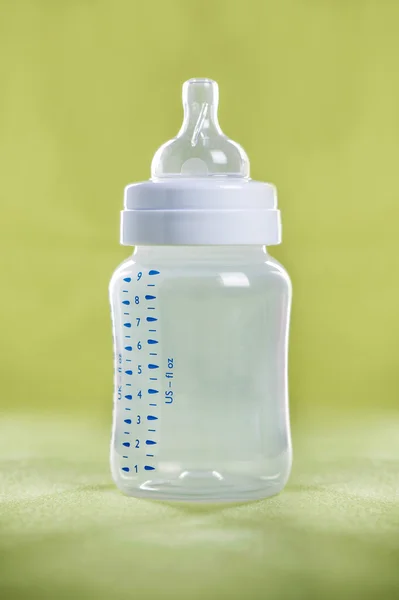 Akta Pediatr. 2015;104(S467):54-61.
8 Mennella JA, Beauchamp GK. Maternal diet alters the sensory qualities of human milk and the nursling's behavior. Pediatrics. 1991;88(4):737-744. - Mennella, JA, Beauchamp, GK, "Maternal nutrition influences the organoleptic properties of breast milk and infant behavior." Pediatrix (Pediatrics). 1991;88(4):737-744.
9 Hassiotou F et al. Maternal and infant infections stimulate a rapid leukocyte response in breastmilk. Clin Transl immunology. 2013;2(4). - Hassiot F. et al., "Infectious diseases of the mother and child stimulate a rapid leukocyte reaction in breast milk." Clean Transl Immunology. 2013;2(4).
10 Brown A, Harries V. Infant sleep and night feeding patterns during later infancy: Association with breastfeeding frequency, daytime complementary food intake, and infant weight. Breast Med .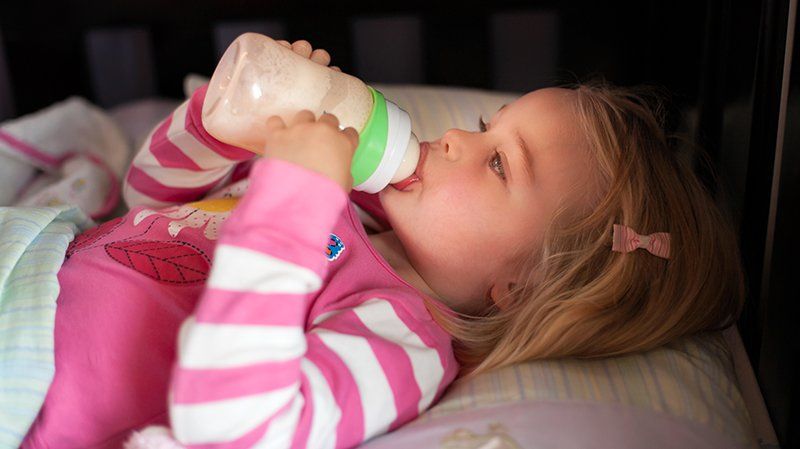 2015;10(5):246-252. - Brown A., Harris W., "Night feedings and infant sleep in the first year of life and their association with feeding frequency, daytime supplementation, and infant weight." Brest Med (Breastfeeding Medicine). 2015;10(5):246-252.
11 Infant sleep information source. [Internet]. Normal Infant Sleep Development; December 2017 [cited 2018 Feb] - All about baby sleep. [Internet] "The development of normal sleep in a child", December 2017 [cited February 2018].
12 Baby sleep science. [Internet]. The-Four-Month-Sleep-Regression-What-is-it-and-What-can-be-Done-About-it. March 2014 [ cited 2018 Feb ] - The science of baby sleep. [Internet], "Four-month sleep regression: what it is and what to do about it." March 2014 [cited February 2018].
13 The Myth Of Baby Sleep Regressions – What's Really Happening To Your Baby's Sleep? [Internet].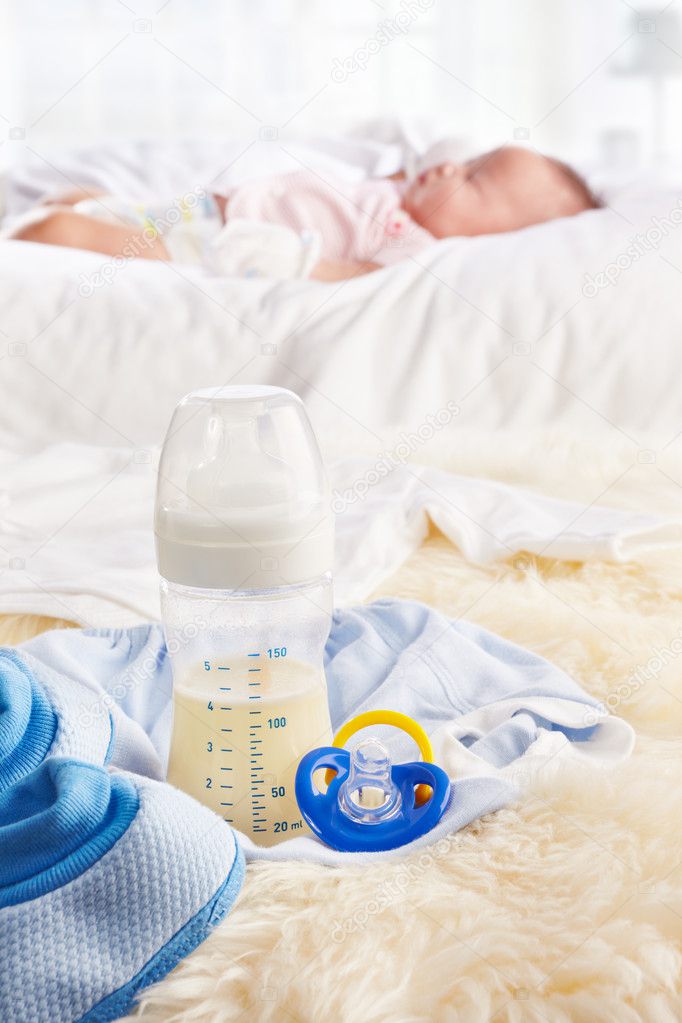 Pinky Mckay ; December 2017 [ cited 2018 Feb ] - "The Myth of Baby Sleep Regression - What's Really Happening to Your Baby?" [Internet]. Pinky McKay, December 2017 [cited February 2018].
14 Kendall - TACKETT K ET AL0108 . The effect of feeding method on sleep duration, maternal well-being, and postpartum depression. Clinical Lactation . 2011;2(2):22-26. - Kendall-Tuckett K. et al., "Influence of feeding pattern on sleep duration, maternal well-being and the development of postpartum depression." Clinical Lactation. 2011;2(2):22-26.
15) Harrison D et al. Breastfeeding for procedural pain in infants beyond the neonatal period. Cochrane Database Syst Rev .