What type of food do you have at a baby shower
37 Crowd-Pleasing Baby Shower Food Ideas
Planning a baby shower is lots of fun, especially when it comes to brainstorming food ideas. Whether you're looking for food ideas that match your chosen baby shower theme or you're just looking for quick, easy, and flavorful options that everyone will love, you've come to the right place. Check out our 37 baby shower food ideas, including savories, sweets, and thirst-quenching drinks.
9 Tips and Ideas for Planning a Baby Shower Menu
When planning a baby shower, you can be as creative as you like with the food ideas, but it's also important to consider some practical aspects.
As the host, you'll have a lot to take care of, including decorating the venue, so it's good to plan food that is quick to make and easy to serve and eat.
Here are some tips to help you think about the types of food to choose, how to serve it, and more:
Savory Baby Shower Food Ideas
Whether you plan on having only finger foods or an entire menu at the baby shower, here are some ideas for the savory food:
Baby Shower Dessert Table Food Ideas
Besides having a baby shower cake as a centerpiece, you may want to have a dessert table with an assortment of other sweet offerings.
Here are some ideas for crowd-pleasing sweets and desserts:
Drinks
Beyond serving the usual wine spritzer or sparkling wine at the baby shower, consider some alcohol-free drinks, like mocktails, punch, and homemade sodas:
The Bottom Line
You'll no doubt have lots of fun planning and serving the food for the mom-to-be's baby shower.
If you've decided to prepare most of the food, round up some of the mom-to-be's friends and family to help. Make it easier on yourself by using some store-bought elements, too. You could also make some of what's on offer but ask each guest to bring a small plate to share.
Set up food and dessert tables so that guests can serve themselves buffet style, and stick to foods that aren't too messy to eat while standing up and mingling.
If you have a set theme, you can tie the food into the theme by using colored frosting, or by piping lettering onto foods like "Oh, Baby!" Cookie cutters are your friend! Cut everything from brownies to sandwiches into shapes that match the theme.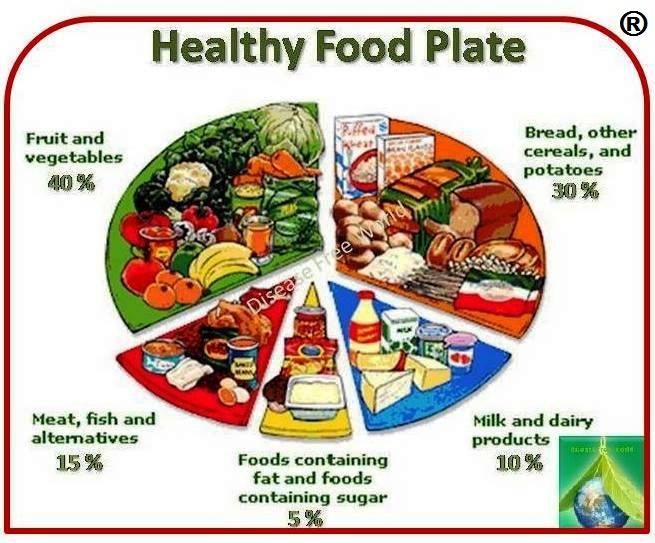 You can also connect the food and drinks to the theme based on the colors you choose for the straws, napkins, and cupcake liners.
Having a chocolate fondue fountain or a soda bar can create an interactive element that guests will love.
Have fun with it! Your options are endless, and you might find you really get into it once you get started. And, always remember, no matter what food and drinks you serve, your guests — especially the guest of honor — will really appreciate your efforts and thoughtfulness.
While you're here, check out our baby shower checklist to double-check that you've covered everything for the upcoming event.
25 Perfect Baby Shower Food Ideas on a Budget – Instacart
Throwing a fun, memorable party to celebrate the new arrival in your life doesn't have to break the bank. You can decorate a party or backyard and prepare a tasty menu affordably without compromising on quality—it just takes planning. If you're stuck and don't know where to start, these baby shower food ideas on a budget will get the ball rolling.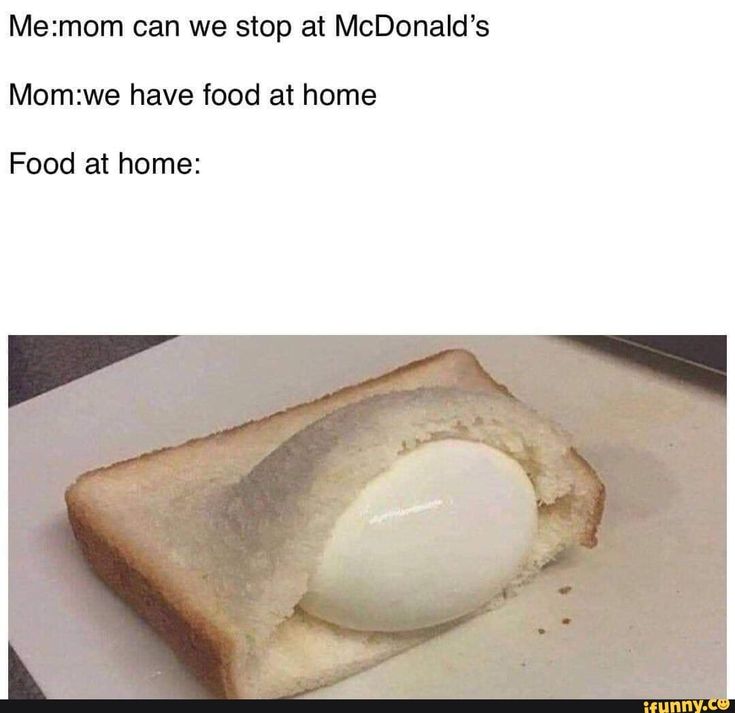 How to throw a baby shower on a budget
Before we get into baby shower food ideas, these are our cost-cutting tips for throwing a wonderful baby shower on a budget.
1. Don't host at mealtimes
If you host a baby shower at mealtimes, you'll have to serve full meals, which can be expensive. Instead, throw your baby shower between meals, so you can serve only appetizers and sweet snacks. 2 p.m. is a popular time for these events.
2. Keep a pared-down guest list
On average, guests eat around 5 pieces of food at baby showers. The more people you invite, the costlier the event will be.
3. Ask guests to bring food or drinks
If you still want a full party but can't afford to feed everyone, ask your guests to bring over food or drinks. It will be a baby-shower-meets-potluck type of event, which can be a lot of fun.
4. Choose local, seasonal ingredients
The cheapest food for a baby shower is the one that's local and in season. Research what fresh produce is cheapest, then come up with recipes using those ingredients.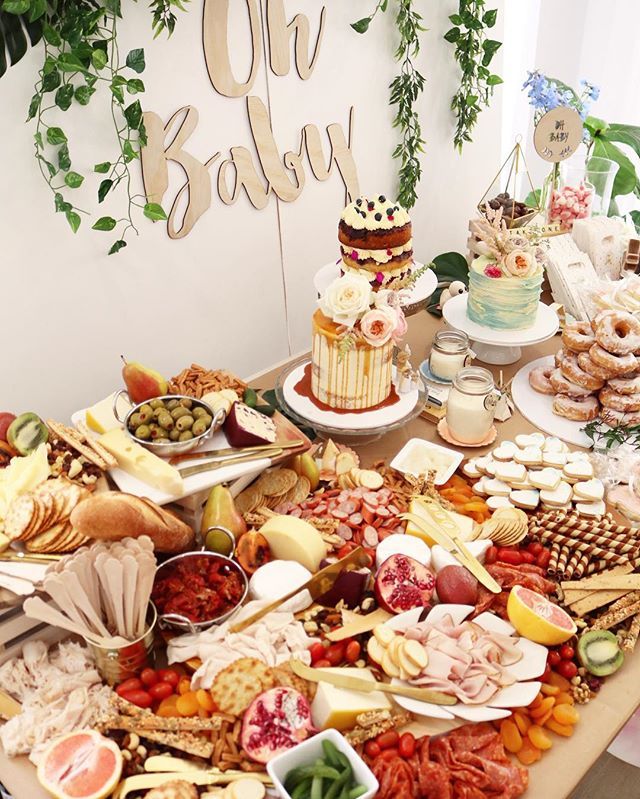 Following a themed menu can help you pinch pennies. For example, if you're using chicken for 1 appetizer, make sure to include it in another snack. This way, you don't have to buy as many ingredients and end up saving money.
6. Ditch the fully stocked bar
Choose just 1 or 2 drinks to serve—preferably non-alcoholic for baby showers. No need to keep a handful of spirits and mixers on hand.
7. Make your own decorations
DIY the décor using things you already have at home. Visiting a thrift store can also help you throw a stylish baby shower for cheap.
Affordable appetizers for a baby shower
Plate up these tasty, budget-friendly appetizers for your guests.
1. Ham and cheese sliders
Ham and cheese sliders are simple, easy to make, and affordable.
2. Pulled pork buns
Pulled pork sliders are also a popular snack for baby showers. Don't skip out on the barbecue sauce.
3. Turkey cheddar hot pinwheels
With pre-made pizza dough, deli turkey slices, and cheddar cheese, you can make this comforting finger food.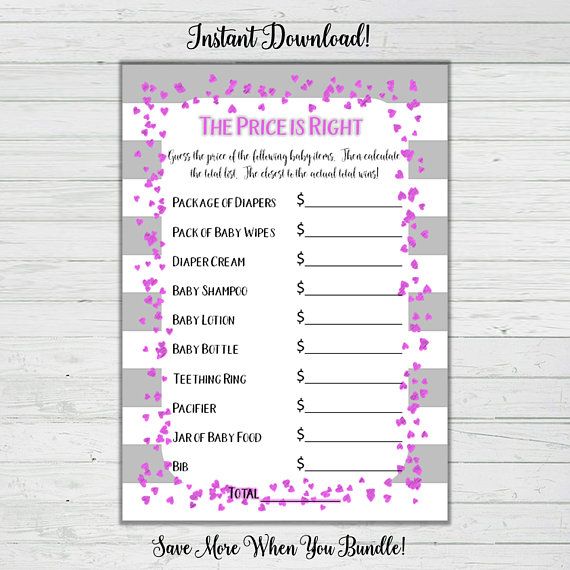 4. Tomato and broccoli mini quiches
Quiches are sophisticated but surprisingly cheap to make. For this version, use ripe sliced tomatoes and broccoli florets for the filling.
5. Hummus and roasted veg toast
Spread homemade or storebought hummus on toasted bread and top with an assortment of roasted veggies.
6. Build-your-own chili
If you're looking for a more filling snack, chili is the way to go. Let your guests add their own toppings.
7. Potato skins with bacon
Hollowed-out baked potatoes, bacon, and sour cream make the perfect appetizer. It's easy to eat and packed with flavor.
8. Summer pasta salad
For something lighter, serve individual portions of pasta salad. Toss fusilli and whatever veggies are in season in olive oil and a pinch of salt.
9. Deep-fried pickles
Pickles are a popular satisfying snack among many moms-to-be. Set out a plate of deep-fried pickles with ranch dressing on the side.
10.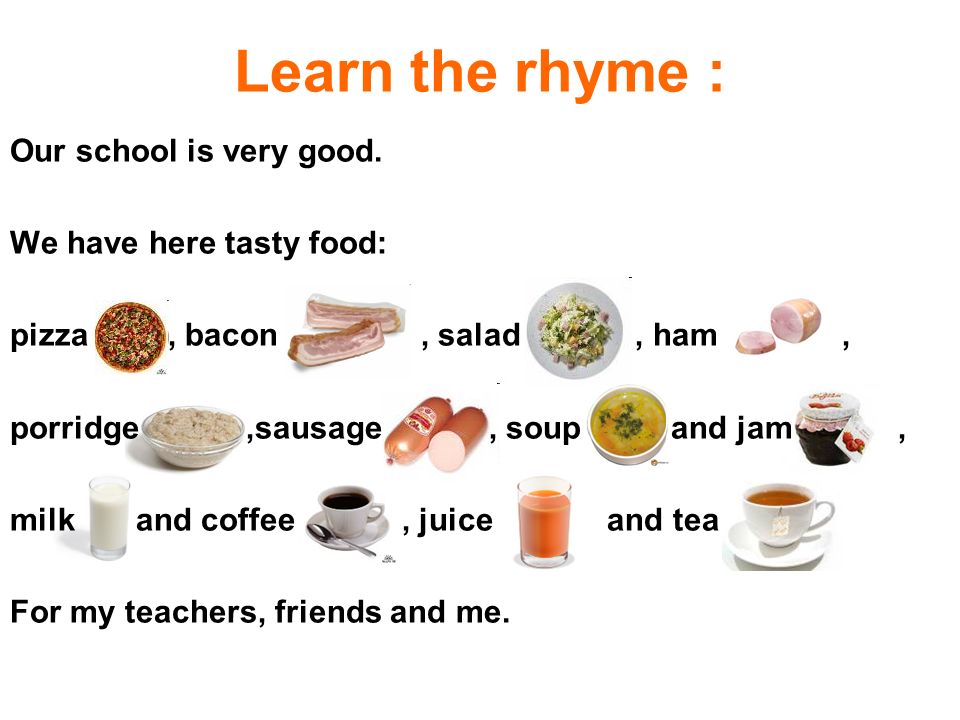 Babies in a blanket
Give pigs in a blanket a twist. Wrap the dough around the sausage so it looks like a swaddled baby and add chocolate sprinkles for the eyes.
11. Grape jelly wieners
Toss smokies in a grape jelly and ketchup mixture, then serve on toothpicks.
12. Barbecue meatballs
Another hearty appetizer, meatballs doused in barbecue sauce are a crowd-pleaser.
13. Tater tot casserole
Tater tot casserole is pretty inexpensive to make. Use a blend of affordable cheeses to take this comfort food to the next level.
14. Chicken salad sandwiches
Spread chicken salad on soft white sandwich bread and serve with an olive and a toothpick on top.
15. Pesto chicken tea sandwiches
Grilled chicken and basil pesto is another great combination. Cut the sandwiches into quarters so they're easier to eat.
16. Hamburger meat empanadas
Pie crust and hamburger meat can be turned into delicious empanadas. Salsa makes for a great dipping sauce.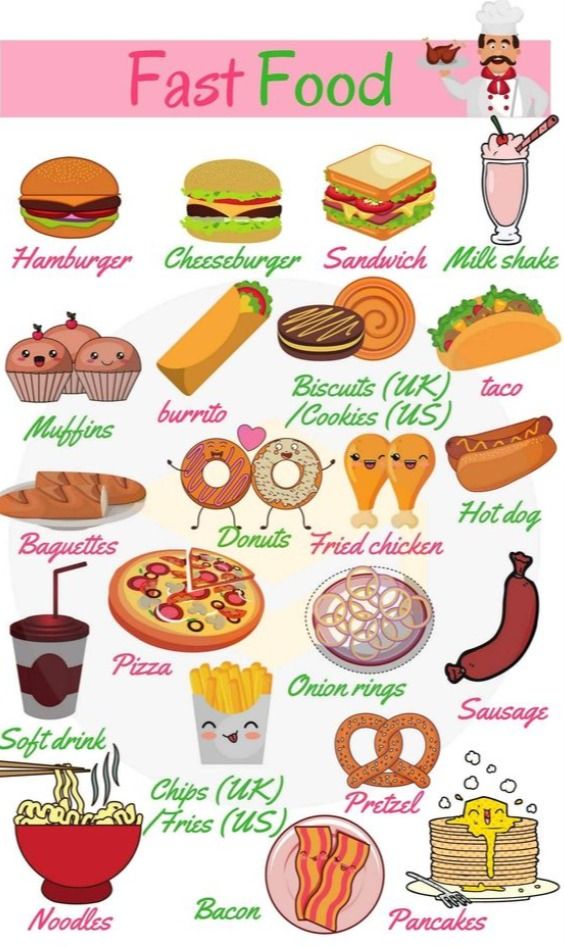 17. Cheese pizza bites
Make finger food pizza bites using a cupcake tin, pizza dough, pizza sauce, and shredded cheese.
Cheap desserts and treats for baby showers
What's a party without something sweet? These cheap recipes for a baby shower will satisfy your sweet tooth without going over budget.
1. Gendered rice crispy treats
Rice crispy treats are cheap to make. They only call for margarine, marshmallows, and puffed rice. Add red or blue food dye for a gendered twist.
2. Carrot cupcakes
Not into gender-themed desserts? You will probably love carrot cupcakes. Making your own is cheaper than getting it from the store—and surprisingly easy!
3. Fruit on a skewer
Pierce a skewer through pieces of fruit for a healthy snack. Grapes, banana, strawberry, apple—whatever is in season.
4. Caramel apples
In the fall, when apples are abundant, caramel apple slices hit the spot. 
5. Waffle bites
Waffle mix is inexpensive, so why not make waffle bites? Cut a waffle into fourths and top with fruits, caramel, or chocolate.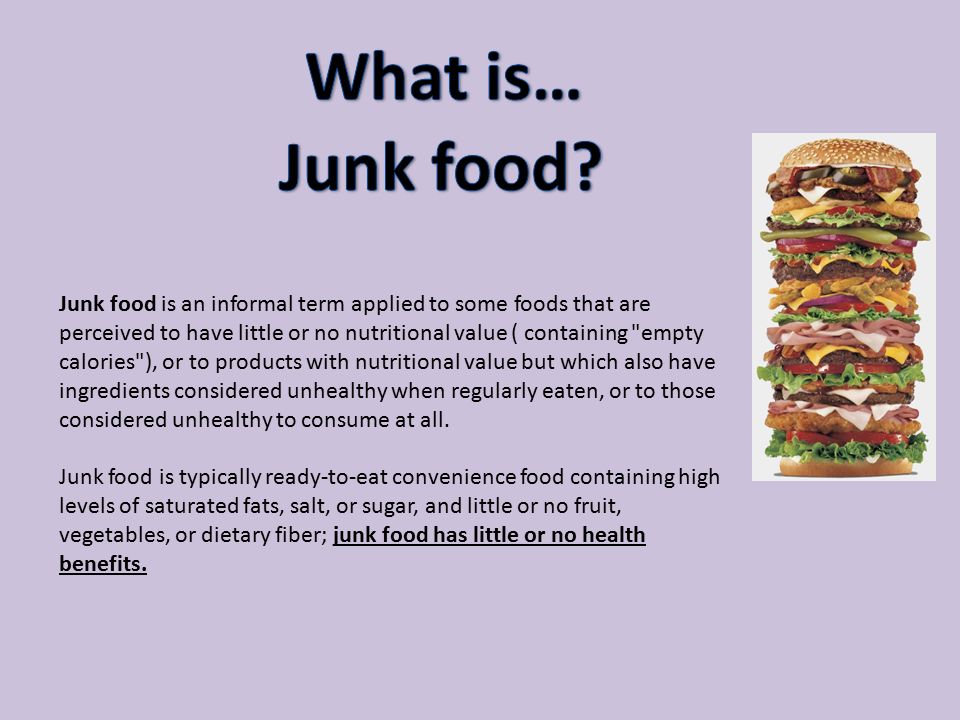 6. Decorated sugar cookies
Take sugar cookies to the next level by decorating them. All you'll need is icing, food dye, and a piping bag.
7. Ice cream sundaes
Sundaes are perfect for summer baby showers. Choose 1 ice cream flavor and let your guests pick their toppings—pretzels, caramel drizzle, and chocolate chips are just some of the options.
8. S'mores bar
Set up a s'mores bar for a DIY dessert. You'll need graham crackers, chocolate bars, and marshmallows. Don't forget skewers and a few candles.
Save time and money with a little help from a friend
You probably have a clearer picture of what you'll serve at your budget-friendly baby shower, right? Now comes the fun part: creating invites, making a playlist, and decorating the space. What's not so fun is doing the grocery runs—but, fortunately, you can leave that to Instacart. Order everything you need with just a few clicks and focus on the party. You may also want to check out current deals from our retailers.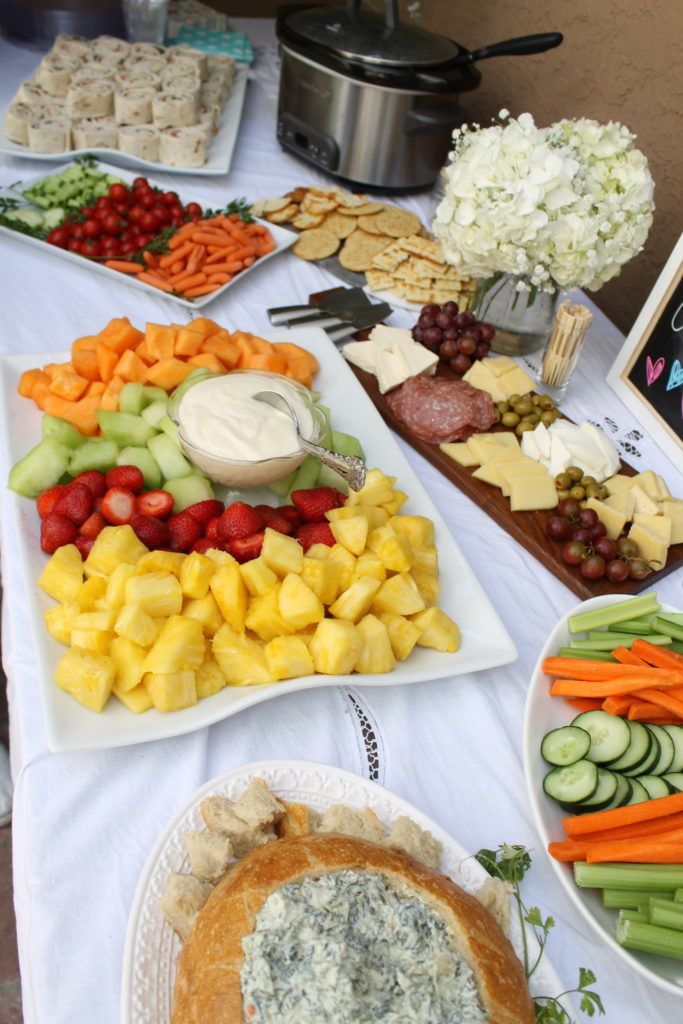 Grab it now on Instacart:
Instacart
Instacart is the leading grocery technology company in North America, partnering with more than 900 national, regional and local retail brands to deliver from more than 75,000 stores across more than 13,000 cities in North America. To read more Instacart posts, you can browse the company blog or search by keyword using the search bar at the top of the page.
Birthday Food Ideas
Hosting a birthday party is a very important job. From choosing a theme to sending out invitations, there is still a lot to be done. Getting the right food to fit the crowd is one of the most important parts of party planning. To make sure your holiday food is a hit, we've put together some birthday food ideas that kids and adults alike are sure to love.
Go to a specific section to answer your question
Easy Meal Ideas for Kids Birthday
Adult Birthday Food Ideas
Easy Kids Birthday Meal Ideas
Kids can be picky about what food they eat, so choosing food for a birthday party can be difficult.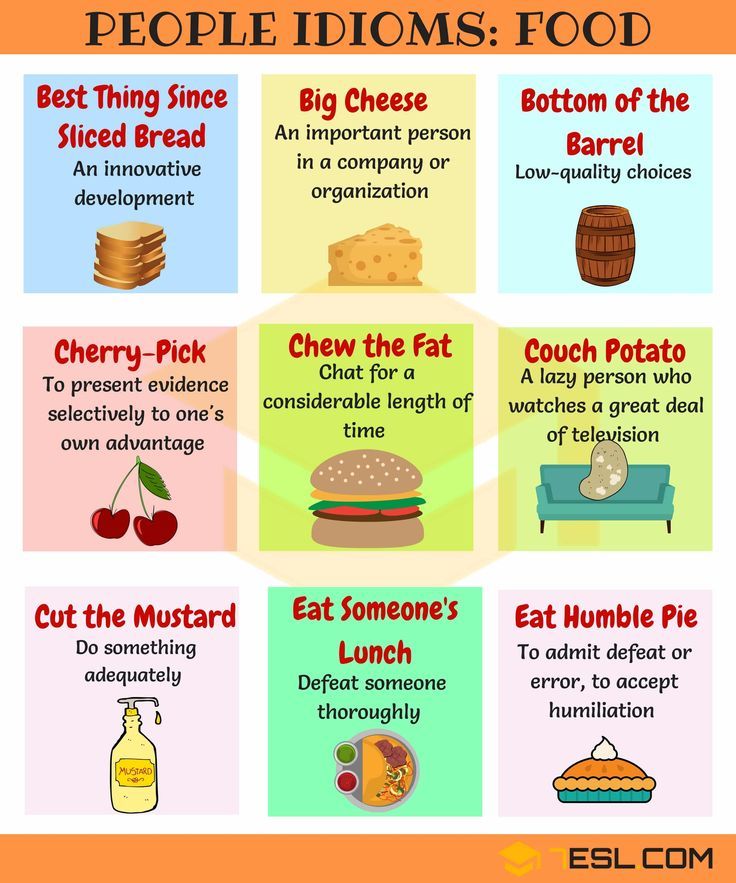 Before deciding what you want to serve, be sure to ask if anyone has allergies. You can include it in the invitation or ask the parents of the children individually.
If there is a party theme, some parts of the menu may reflect that theme, such as a cake. However, the following food ideas can work for any party, no matter the theme. The main thing is to be creative and interactive, especially for children.
Interactive Food Ideas
Not only can food be for eating, but it can also be used as a party activity. Having food that is also interactive is a good idea for children's birthday parties. Kids love to be entertained and what better way than to be entertained while they help cook!
Pizza Cookies are a quick and easy way to get interactive food. Buying puff pastry is a quick way to make delicious pizza dough. Lay out the sauce and various toppings such as cheese, pepperoni and olives. You can even ask the birthday boy or girl what they want for the topping and buy it.
Then ask the children to top the biscuit dough with whatever they choose. Finally, put in the oven and prepare the biscuit dough according to the instructions.
If you don't want to wait for the oven, you can always make your own taco bar. This is the same concept of interaction, only without the oven. Prepare all the protein ahead of time and then reheat it right before you plan to eat to save time. Top with toppings such as cheese, lettuce, salsa, and guacamole. Kids can top their soft or hard shell tacos with whatever they choose.
These two ideas are not only simple, they save time and money! Cooking with kids is also a fun way to give yourself a break from all the madness that is a birthday party.
Healthy Snack Ideas for Kids
Trying to include healthy snacks on birthdays can be a difficult task. Keeping the snacks creative and fun, however, will grab kids' attention in a positive way.
Making fruit skewers is a healthy way to give the kids some sweet treats during the party.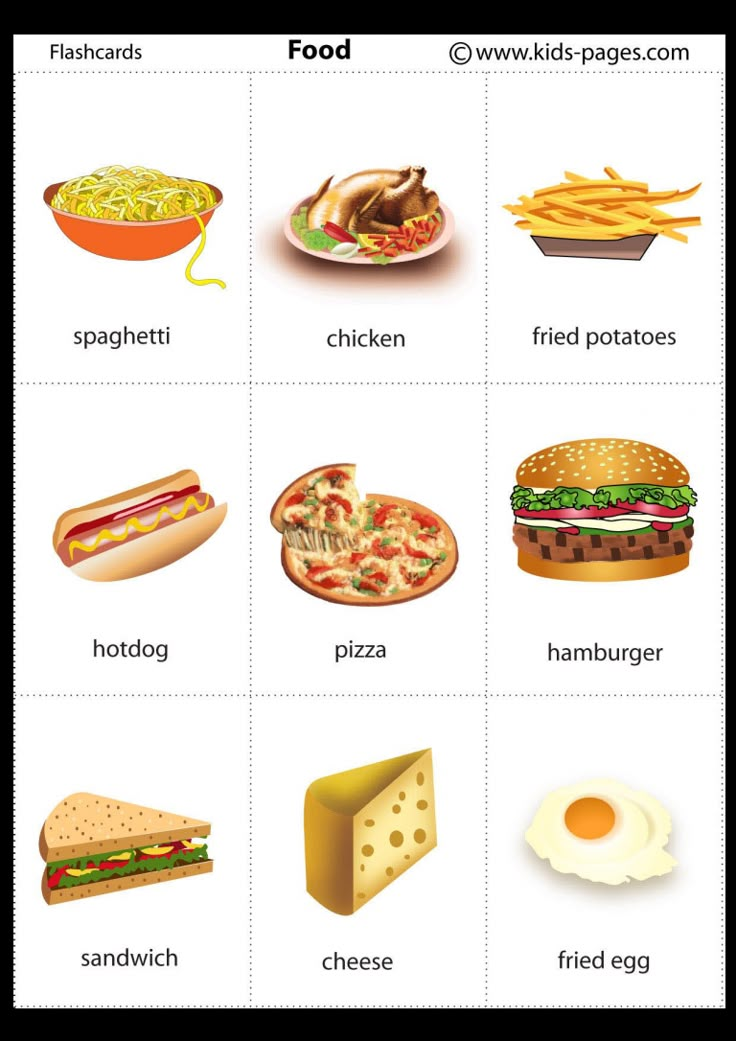 Place strawberries or pineapple on a wooden skewer and arrange on a festive tray. You can choose any fruit that is your favorite or goes best with the theme. If you want to turn skewers into dessert, consider dipping them in dark chocolate!
If your kids love vegetables more than fruits, ants on a log are the perfect snack. Before doing this, make sure no one at the party is allergic to peanut butter. Spread peanut butter on celery sticks and stick raisins into it. This will look like there are ants on the log and is especially good for a Bug-themed party.
Fun Drink Ideas for Kids
Birthdays are a special occasion, and what better way to celebrate than to make kids feel like freaky adults? Making Shirley Temples is the perfect way to do it! You can also drink sparkling cider in flute-like glasses if you want a more sophisticated party. If you don't want kids to drink soda, have an assortment of juices in cute cups like Mason jars. Include fun straws to add extra personality to your drinks.
They can be striped or even curly depending on the occasion.
Dessert Ideas
Last but not least, this is every child's favorite part of a birthday: dessert! If you want another interactive food idea, buy simple sugar cookies or make cupcakes without frosting. Then make a glaze of different colors and sprinkle it with powdered sugar. Children can decorate their dessert however they want.
Adult Birthday Food Ideas
Many times people think they need to spend time and money organizing birthday parties for adults. Luckily, there are ways you can prepare delicious and affordable food for your next party.
Fun finger food for adults
Finger food isn't just for kids. Parties with adults can also have small snacks, and they can be quirky but affordable.
Melon wrapped in prosciutto is the perfect appetizer if you're going for something a little more sophisticated. To do this, buy a melon and cut it into small cubes. Wrap the prosciutto pieces around the melon and stick toothpicks into them.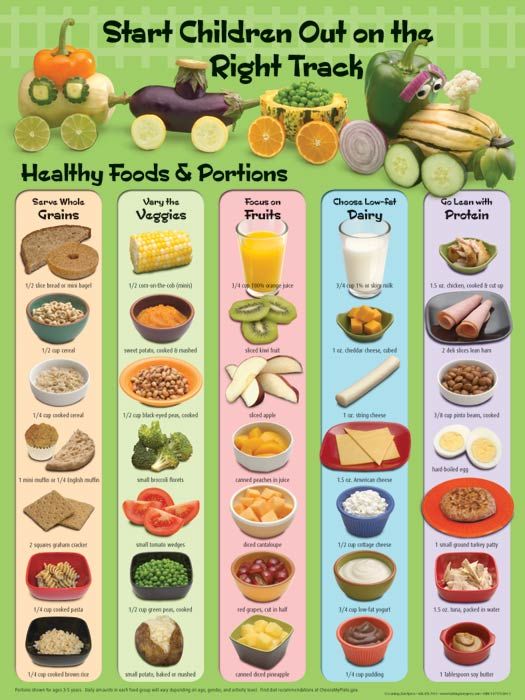 If you're looking for another healthy and easy-to-make snack, slice a cucumber into slices and top with cream cheese and smoked salmon. It's a very quick fix and looks nice on the plate.
Place any finger food you make on a decorated plastic plate. Consider putting a holiday napkin or napkin on your plate to make it more decorative.
If you're looking for something a little more casual, put your hummus or artichoke in a pretty glass bowl. Surround with pita chips or chopped vegetables for dipping.
Drink Party Ideas for Adults
Making party drinks doesn't have to be a hassle. Ask a close friend to play "bartender" for the day, and also replenish your pantry with the usual alcohol and juices. If you want something even simpler, put an assortment of beers in the fridge and ask guests to help out.
For partygoers who don't drink, grind mint and add lemon lime soda to make a virgin mojito. This is easy to fix and can be done in bulk. Once prepared, you can place the mixture in a large pitcher or beverage dispenser.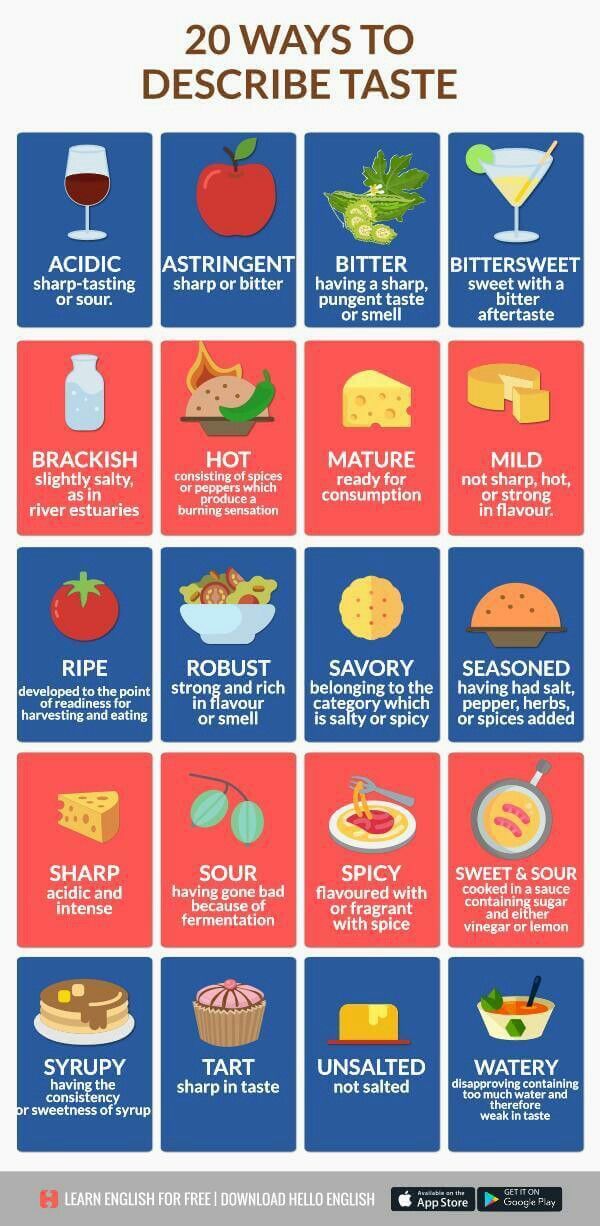 Adult Dessert Ideas
If you want to give the adults at your party more choice in what they eat, serve chocolate fondue! Melt several types of chocolate and put in separate bowls. You can have a dish with an assortment of fruits on it. You can also have a dish with lots of sweets such as cookies. By making dessert like this this way, guests can have more choice in what they eat for dessert.
Birthday Meal Budget
When planning your birthday menu, make sure you set a budget so your spending doesn't get out of hand! Contrary to popular belief, parties shouldn't cost more than $500, especially if you're willing to cook all the food yourself. If you make your own food and are smart with your choices, it should only be under $100 depending on how many people you invite. If you serve alcohol at your parties, it can cost anywhere from $100 to $200 if you include alcohol costs.
In addition to the food at your parties, make sure you include some fun activities.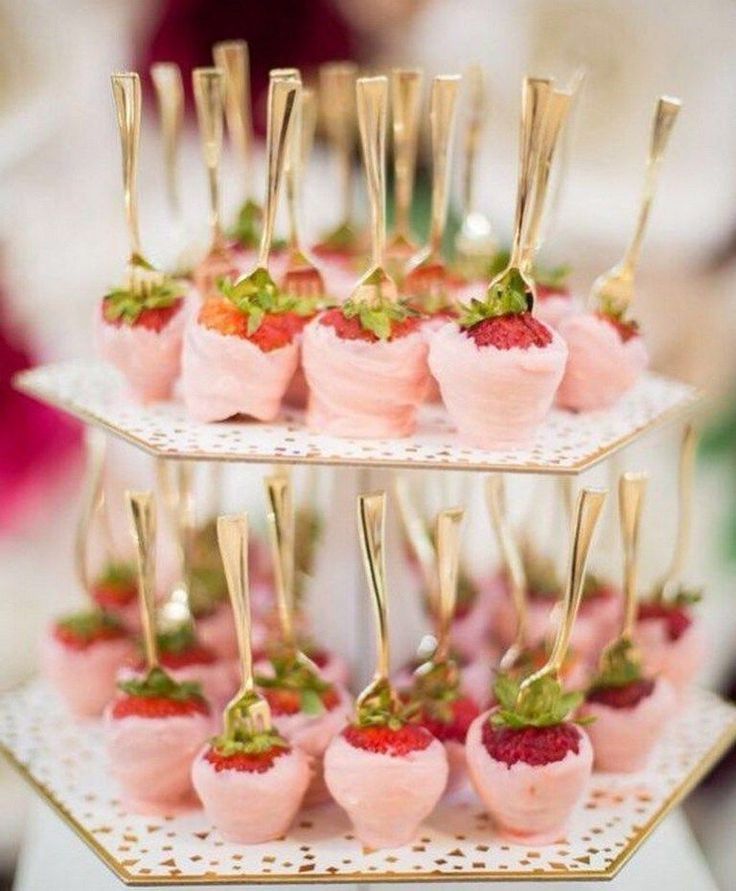 Have fun planning and get creative. Creating food that is delicious yet cost effective is a good goal and your wallet will thank you later.
Children's Birthday - Menu of food and services
Every child loves his birthday Even if he doesn't know what it means. For a child, this means عيد الميلاد Gifts Friends, games, delicious food and, of course, a party. As a parent, this may seem like an important residence. Fabulous's birthday party is boring, but it's a joy if you plan it right. No birthday is complete without a huge healthy cake and lots of memories.
If you're looking to throw an unforgettable party on a budget, we have some delicious dishes to add to your birthday menu. It's time to get out the computers, plan and meditate. your child's birthday Next. As for invitations, you can also go green and create digital invitations or e-invitations, thus teaching a useful lesson to your child. When it comes to parties, it's best to refrain from handing out chocolate or sweets.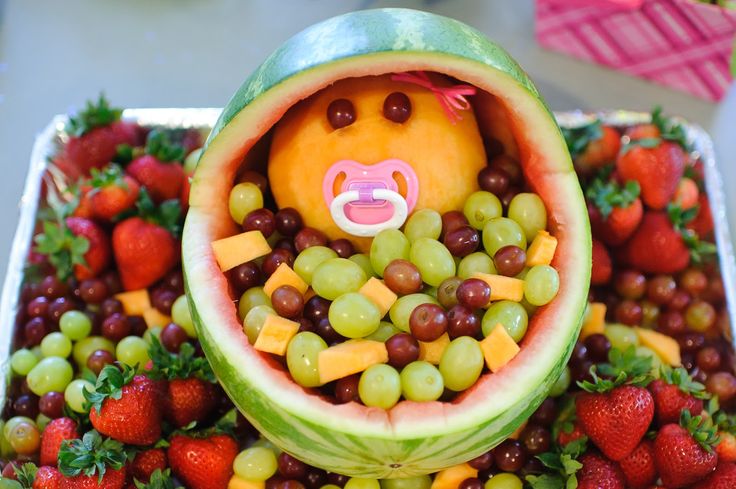 Tips for organizing a child's birthday party
With careful planning and budget Smart, you can serve food that both adults and children will enjoy.
Here are some easy ways to plan a meal for a kid's birthday party at home.
1. Submit the spreadsheet
Perhaps two or three weeks before your birthday, make sure you plan everything down to the smallest detail. Set a schedule and times for cake making, party preferences, and any other items you might need.
2. Time is of the essence
Plan a birthday party at a time when all the children are active and eating well. It can be an afternoon party, meaning between 2 pm and 5 pm on weekends so you can finish before it's too late. Thus, your child should sleep on time.
3. Think Allergies
When making the list, be sure to ask all parents about any sensitivities or health problems their children may have. Plan your menu accordingly.
4. Think about healthy food
use a lot of vegetables وfruits For cooking and even main meals.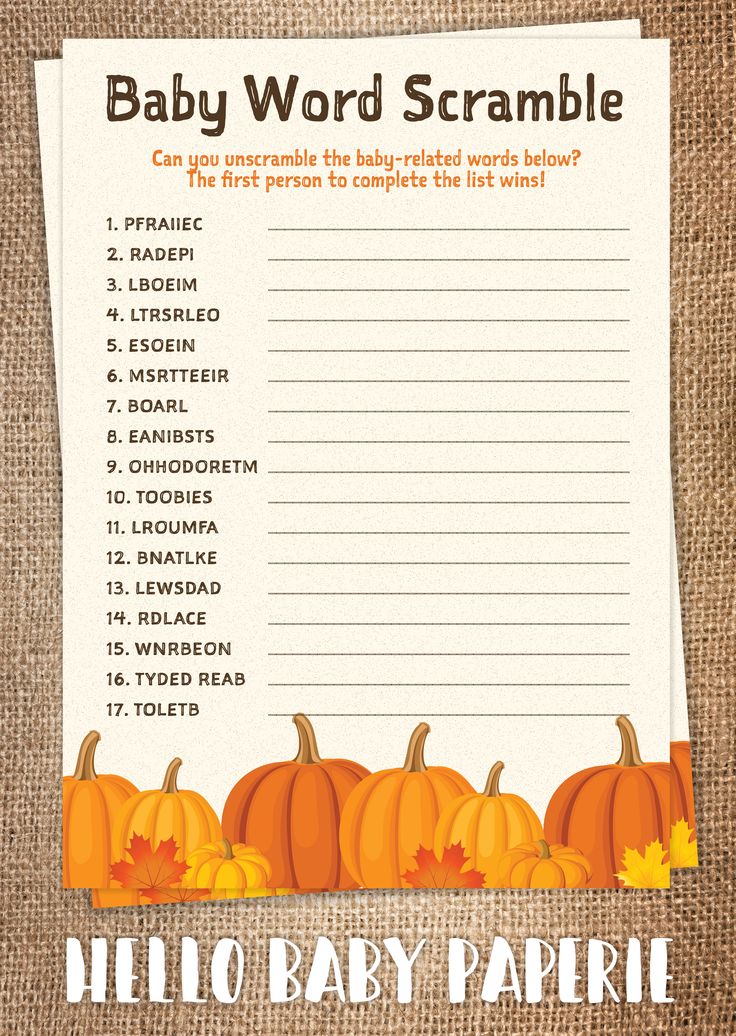 5. Dietary restrictions
Be sure to create a separate menu for vegetarians and non-vegetarians. Children are smell eaters, so you need to be more creative with your menu.
6. Food is not dirty
In addition to cake, food such as snacks, sticks, donuts. Make sure there isn't a big mess to clean up after the party. Also choose products that do not stain.
7. Making a cake at home
These days it is much easier to bake a cake at home or make a homemade cake. Homemade cakes are, of course, very tasty, and they also add personality to the whole event.
Children's birthday food
It can be difficult to decide on the menu for your child's birthday party. But with these delicious, easy-to-make recipes, you'll be considered the best party planner in town. Make life easier for everyone by not providing cutlery, but instead by offering them foods that kids enjoy while they play.
They can be served with sandwiches with various fillings.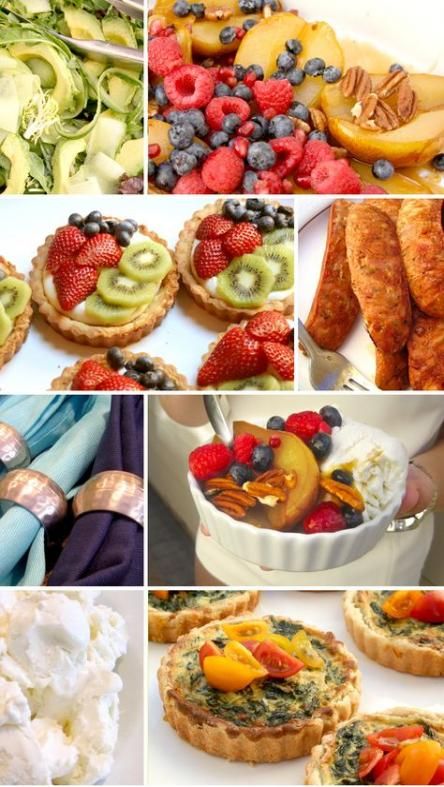 If it's time for an afternoon party, you can even have a few salads and a main course. If you're throwing a big party for your little hero, it's a good idea to ask the caterer to make sure everything's ready and that you're not rushing to the kitchen. In addition, here are some drink and food options for your child's birthday party that you can choose from.
welcome drinks
As soon as guests arrive, you should offer them something pleasant and comfortable. Here are some options for welcome drinks:
Lemon juice
Mango juice
Any other fresh juice
Milk or beans
pink milk
Coconut water
hot chocolate
Squash bottle - in case your welcome drinks disappear
snacks
It's nice to start a child's birthday with finger food. Children always like these dishes. These are likely to be the most requested items at your child's birthday party, so make sure you have something to bring along.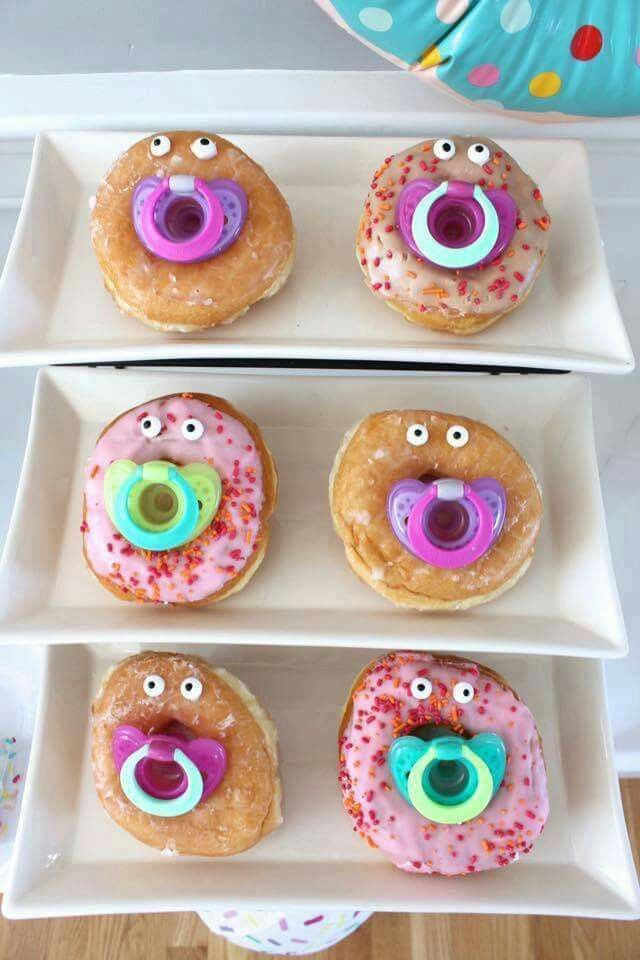 Here are a few options beginners can add to their list:
Potato Wedges
potatoes
Garlic bread
samosas
cheese sticks
pizza pie
corn fritters
delicatessen sushi rolls
soybean pieces
Manchurian corn
Idli Fry Bread
Breadsticks
Potato croquettes
vegetable cutlets
Caramel apple pieces
vegetable skewers
Maine Plate
Whether the party is small or large, the main course is an essential part of the menu. Everyone will fully enjoy the next meal.
puri bhaji
Pizza
macaroni and cheese
Mini Masala Dosa
Pancakes
spaghetti
Chana Bhatura
Hakka vegetable noodles
fried rice
Authority
Salad may not be to everyone's taste on the menu, but adults will definitely appreciate it.