When can i feed my baby mango
Mango for Babies and Kids
Jump to Recipe
Learn how to safely prepare and serve mango to babies as early as 6 months! Also discover fun snack and lunch ideas with this for older kids.
Jump to:
When Can Babies Eat Mango?
Health Benefits For Young Children
Are Mangoes Safe for Babies?
Selecting the Best Mango
Best Way to Store
How to Cut A Mango
Video Tutorial
Mango for Baby Led Weaning
Mango Pit for Teething Babies
Serving Suggestions for Kids
Mango Chia Seed Jam for Babies and Kids
When Can Babies Eat Mango?
If soft and ripe, mangoes can be introduced to babies as soon as they're ready to start solids, usually around 6 months. It's important to remember that your baby is unique and that rather than going by the calendar, you need to make sure your baby is DEVELOPMENTALLY ready to start solids.
If you're unsure, be sure to grab this FREE handout!
Health Benefits For Young Children
Interesting fact! Mangoes are called the king of fruits because it's the most widely consumed fruit in the world! It is a large tropical stone fruit with yellow or orange flesh surrounding a large white seed.
And they are available all year-round so you can enjoy no matter the season!
Mangoes contain over 20 vitamins and minerals, including vitamins A, C, B6, and folate.
They are a particularly excellent source of vitamin C, which not only helps strengthen the immune system but helps enhance the absorption of plant-based iron considerably!
Just like with butternut squash, their deep yellow-orange color is due to beta-carotene, a powerful antioxidant, which gets converted to vitamin A in the body to support the development of vision and immunity in babies and kids.
They're also a great source of fiber so if your baby is constipated, give mangoes a try!
Are Mangoes Safe for Babies?
As long as the fruit is soft and ripe and is served in an age-appropriate way, it is safe. For kids and adults, slightly ripe but still firm mangoes are ideal as they hold their shape better once cut.
However, for babies, allow the mangoes to get super ripe so it's easy for them to mash with their gums.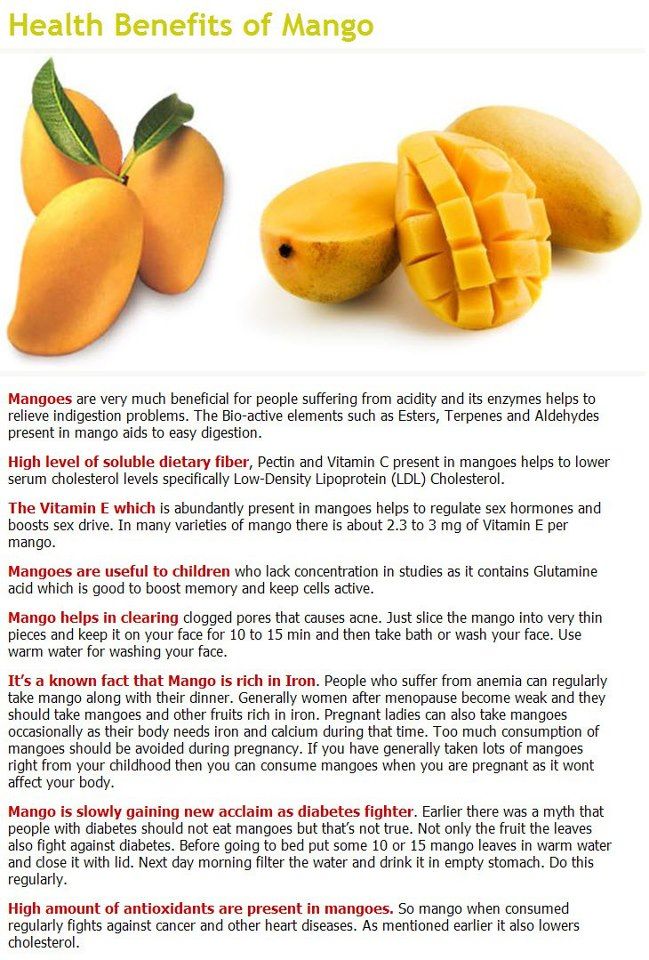 Mango allergy is pretty rare as well.
May also be interested in: Pears for Babies
Selecting the Best Mango
Give it a gentle squeeze. A ripe mango should give slightly, like a ripe avocado, and may have a fruity aroma at the stem.
Note that color is not a good indicator of ripeness. So don't go searching for the red color. Go by the feel!
Best Way to Store
Never store unripe mangoes in the refrigerator. Instead, allow to ripen at room temperature or store in a brown paper bag to speed up the process.
Once they are ripe, you can refrigerate.
Once cut, refrigerate in an airtight container for 3-5 days. To freeze, flash freeze by spreading them out on a lined baking sheet (I like to use parchment paper or silicone mat).
Once frozen solid, transfer to a freezer safe bag or container and store for up to 6 months. This extra step will prevent all the mango pieces from sticking together in one big block, thus allowing you to take out only what you need.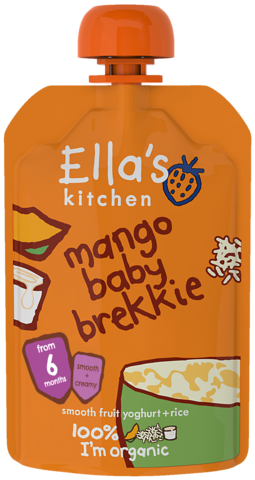 Are store-bought frozen mangoes ok?
Absolutely! It is just as nutritious as fresh and so convenient to have on hand to incorporate into your child's snacks and meals.
How to Cut A Mango
1. Hold your mango upright with the stem end facing up. Cut a thin slice off the other end to create a flat base. Identify the pit/seed, which is under the stem end. You want to cut around this pit to separate the flesh.
2. Position your sharp knife next to the stem and cut along the side of the pit. Repeat on other side. You will end up with two large oval pieces or "cheeks."
Now you should have three pieces: two halves and the middle section with the pit. Don't discard! More on this below.
To remove the flesh from the skin use one of these two ways:
3. Hold the mango cheek in your hand and scoop out the flesh using a large spoon or a glass cup.
4. Score the mango cheek by making vertical then horizontal cut marks.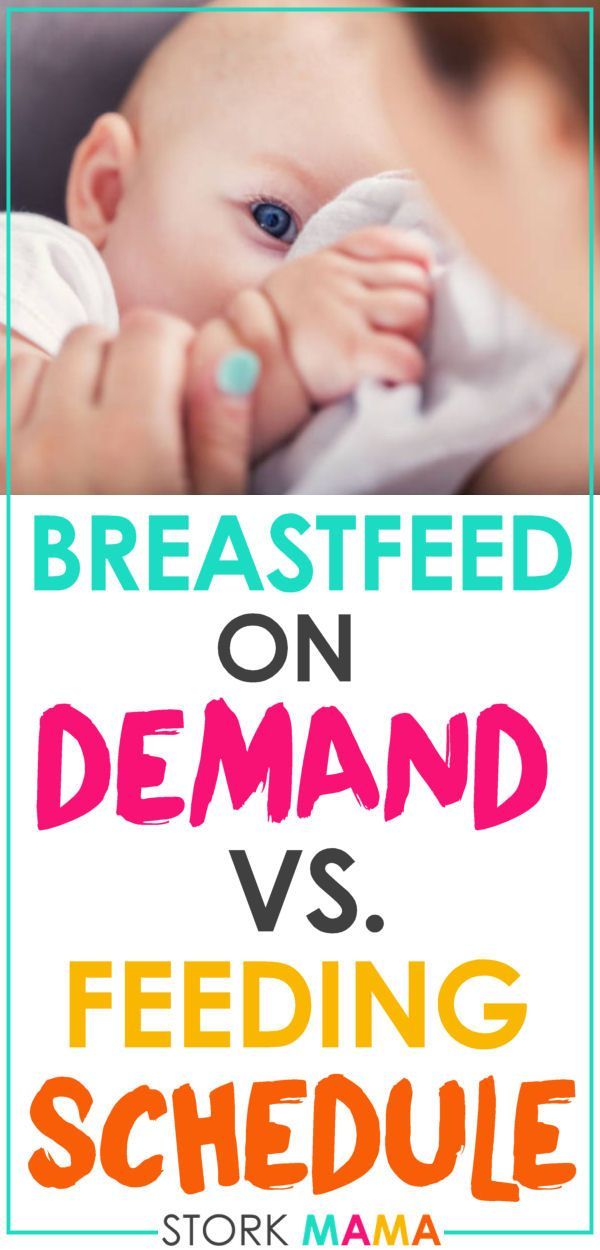 Be careful not to cut through the skin. To remove the mango pieces, hold the scored cheek in your hand and use a large spoon to scoop them out.
Video Tutorial
Mango for Baby Led Weaning
6+ months old
Pureed or mashed - can preload onto a spoon or mix into yogurt, oatmeal, lentils, etc.
Serve this kale mango smoothie as a sauce.
Make chia jam (recipe below) - spread onto toast or mix into any of the above suggestions.
A whole mango pit with some flesh left on is wonderful for strengthening your baby's jaw and promoting oral motor skills. It also makes for a delicious teether. More on this below!
A mango spear (at least the length and width of an adult's index finger) - try coating with ground nuts and seeds (pictured: shelled hemp seeds), shredded coconut, almond flour, etc. to make it easier to grab. If you don't want to coat with anything, handing it to your baby will help them to secure the spear in their hand.
Breakfast Toast Ideas
9+ months old
Along with the suggestions above, you can cut into bite-sized pieces once your baby has developed their pincer grasp.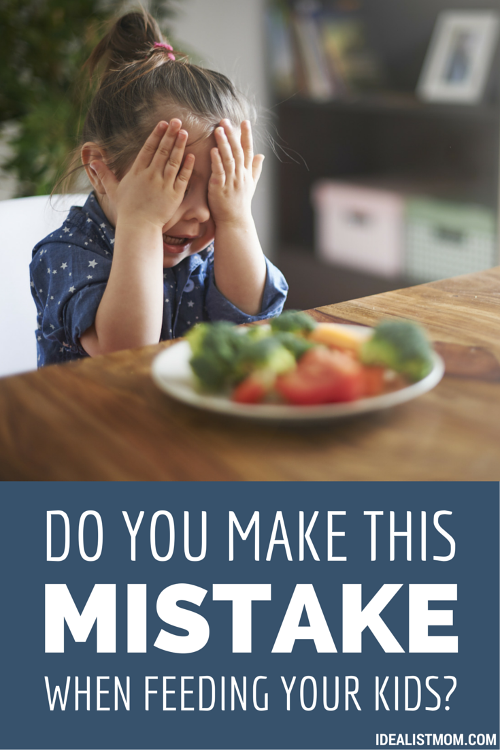 This is a great time to introduce utensils if you haven't already. Here are our favorites.
18+ months old
Invite fun by serving mango "hedgehogs"
Keep in mind, it's best to avoid offering dried mango and mango juice until age 2.
When Can Babies Have Sugar?
Mango Pit for Teething Babies
Remember that mango pit I told you to save earlier? Simply peel off the skin around it and refrigerate for at least 2 hours.
Then just like that you have the most delicious teether that your baby will happily suck and gnaw on for a while, buying you some time to enjoy that hot cup of coffee/tea. You're welcome 😉
For a Deep Dive on Other Foods, Check out my "How To" Series.
Serving Suggestions for Kids
Mangoes make for a great snack or addition to any meal. Here are some fun ideas!
Popsicles - Blend 2 cups of cubed mangoes with ¾ cup of yogurt in a food processor/blender until smooth, pour into popsicle molds, and freeze for at least 4 hours. SO easy!
Smoothies
Quesadilla

Savory - add cheese, beans, and diced mangoes
Sweet - spread a layer of peanut/nut/seed butter and add diced or pureed mangoes

Toast

Mashed avocado topped with sliced or diced mango
Peanut/nut/seed butter topped with mango
Greek yogurt, cream cheese, or ricotta topped with mango
Try with mango chia jam (recipe below)
Kabobs - Putting food on a stick is especially great for picky eaters. Inviting fun and newness can really help spark their interest. Feel free to add whatever you wish.

Cheese cubes + fruits + vegetables (like tomatoes, cucumber) + chicken, meatballs, tofu, etc.
EASY Breakfast Ideas for Toddlers
Did you make this recipe? Leave a rating below and let me know how you liked the recipe! Your feedback means so much to me!
Mango Chia Seed Jam for Babies and Kids
Made with no added sugar, this mango chia seed jam is perfect for babies 6 months and up.

5 from 1 vote
Print Pin
Prep Time: 5 minutes
Cook Time: 5 minutes
Total Time: 10 minutes
Servings: 10
Author: Min | MJ and Hungryman
▢ 2 cups chopped mangoes (about 1 mango)
▢ 2 tablespoons chia seeds
▢ 1-2 tablespoons (optional) honey, maple syrup - see note
Add fruit to a saucepan and cook over medium heat until the fruit breaks down, about 5 to 10 minutes. Using a potato masher or the back of a fork, mash the mangoes to desired consistency. I like to keep it a bit lumpy.

Remove from heat. and stir in the chia seeds. Let it sit to thicken. If you want it thicker, add more chia seeds (½ - 1 teaspoon at a time).

Once cooled, transfer to a jar and keep in the fridge for up to 2 weeks or in the freezer for up to 3 months.
If you desire a smooth consistency, simply puree the mixture in a blender.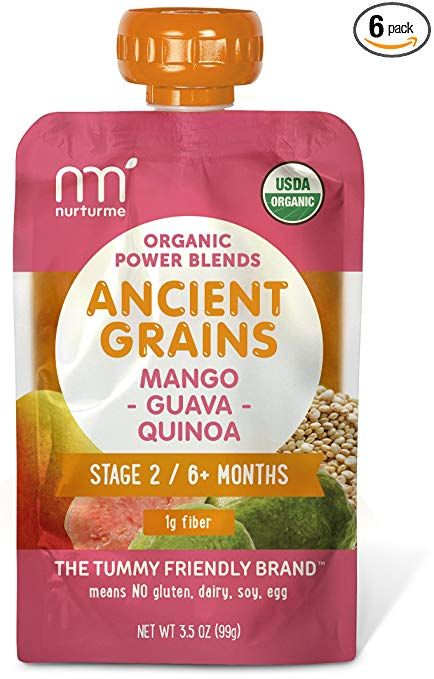 You can also skip the cooking part and blend the mangoes before combining with the chia seeds. The jam won't be as thick but will still be good! 
I recommend avoiding added sugars until 2 years of age, but if you want to make the jam sweeter, remember, NO honey for babies under 1! 
Calories: 31kcal | Carbohydrates: 6g | Protein: 1g | Fat: 1g | Sodium: 1mg | Fiber: 1g | Sugar: 5g | Vitamin A: 358IU | Vitamin C: 12mg | Calcium: 19mg | Iron: 1mg
Course Breakfast
Cuisine American
Diet
Tried this Recipe? Tag me Today!Tag me @KidFriendly.Meals today!
Can Babies Eat Mango
Mango is a fruit produced from many species of tropical trees from the flowering plant family Mangifera, being grown for their edible fruits. Mangoes originate from South Asia, from where the "common" or "Indian" mango spread worldwide, becoming one of the most cultivated fruits in the tropics.
Mango fruits differ in size, shape, sweetness, skin and flesh color and texture, depending on the cultivar.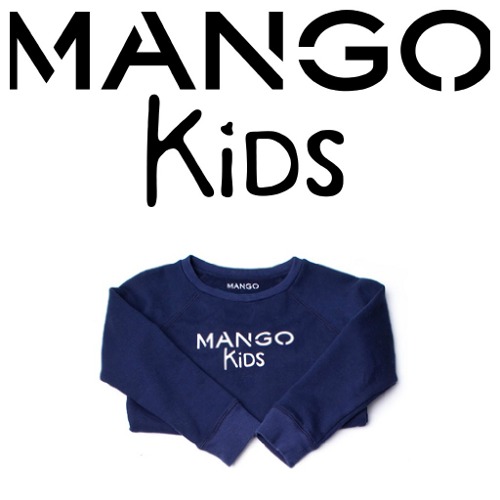 It is the national fruit of Pakistan and India, and the national tree of Bangladesh.
Mangoes are popular in cuisines, being used in many different forms: raw, sour and unripe ones are used in Bengali cuisine. Mango lassi is a famous mixture of ripe mangoes with buttermilk and sugar. Ripe mangoes are often used to make curries. Mangada is a jam prepared out of the pulp of ripe mangoes. Mangoes are also used to make smoothies, juices, ice creams, milkshakes, fruit bars and pies.
Mangoes are high fibers, in vitamin C and folate, but they also contain small amounts of vitamins B, A, E and K, iron, magnesium, manganese, potassium and phosphorus. Mangoes have many phytochemicals and carotenoids, and they contain a unique xanthonoid called mangiferin.
When Can Babies Start To Eat Mango?
Mangoes can be given to babies starting at the age of 6 months, when they start eating solid food, however many pediatricians recommend introducing them into your baby's diet only later on, at about the age of 8 – 10 months.
Make sure to give ripe mangoes to babies, because unripe ones can cause digestion problems. Mango skins contain allergens, which can lead to rashes and other allergic reactions.
Health Benefits of Giving Mangoes to Babies
Mangoes are rich in fibers, helping digestion and avoiding constipation. Mangoes have vitamin A, which helps maintain healthy eyes and a healthy moisturized skin. Vitamin B6 and glutamine acid in mangoes are essential for brain development, and promote better memory and brain functioning. Due to its high content of vitamin C, mango is an immune system booster. Mangoes are low in fat but high in calories, helping babies to gain weight in a healthy manner. Mango juice is excellent to keep hydration and electrolytes in the body, so it is a good way to prevent sunstrokes.
Mango Rice Pudding
Ingredients: 1 peeled and finely chopped mango, 2 cups of coconut milk, ¼ cup of brown rice, ½ mashed banana, ½ tsp vanilla extract.
Put the rice, milk and vanilla extract into a pan and bring to the boil.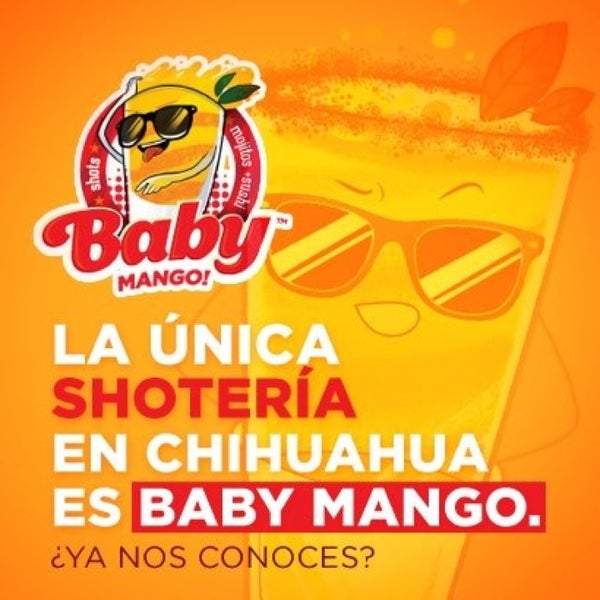 Simmer for 25 minutes, until the rice is soft, continuously stirring, to avoid the sticking of the mixture to the saucepan and add more coconut milk if needed. Put the mango pieces in and cook for about 3 minutes, until the rice is quite mushy. Turn off the heat, let it cool, and stir in the mashed banana. Serve warm or cool.  
FAQ
What is mango?
Mango is a fruit produced from many species of tropical trees from the flowering plant family Mangifera, being grown for their edible fruits.
How healthy is mango?
Mangoes are rich in fibers, helping digestion and avoiding constipation. Mangoes have vitamin A, which helps maintain healthy eyes. Vitamin B6 and glutamine acid in mangoes are essential for brain development, and promote better memory and brain functioning. Due to its high content of vitamin C, mango is an immune system booster. Mangoes are low in fat but high in calories, helping babies to gain weight in a healthy manner.
When can you start giving mango to your baby?
Mangoes can be given to babies starting at the age of 6 months, when they start eating solid food, however many pediatricians recommend introducing them into your baby's diet only later on, at about the age of 8 – 10 months.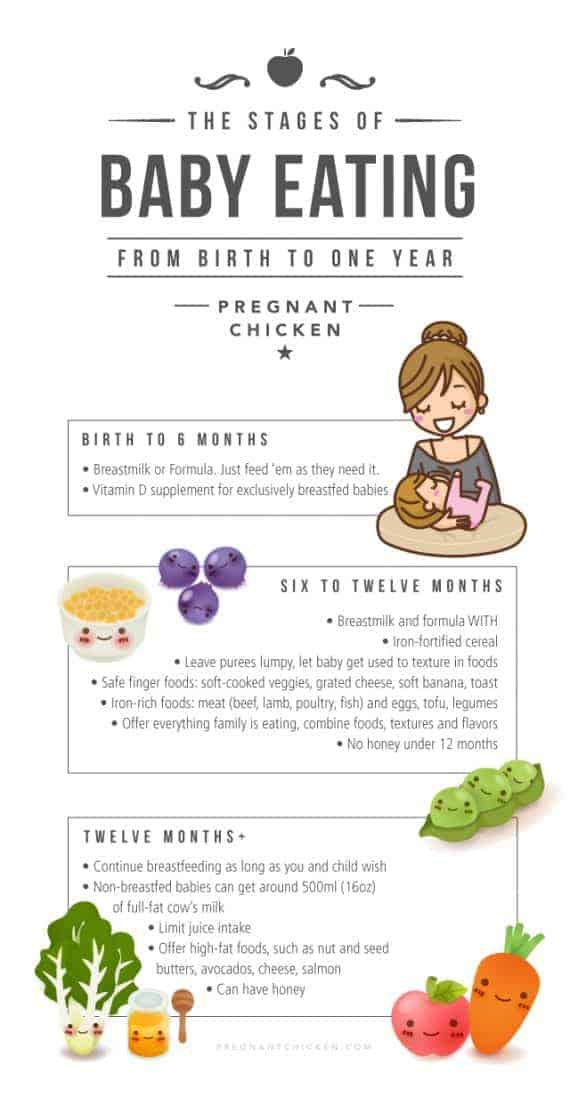 The risks of giving mango to your baby?
Make sure to give ripe mangoes to babies, because unripe ones can cause digestion problems. Mango skins contain allergens, which can lead to rashes and other allergic reactions. Babies can choke on pieces of mangoes, if they are nut cut or pureed properly.
Mango at what age can be given to children
Choosing healthy food for your child is a very important task. Baby food should be varied and balanced to help develop the baby's taste preferences and provide him with all the necessary substances. "But is it possible to give a child a mango? At what age is it safest? - this is the question that worries young mothers, especially those who seek to follow the advice of foreign pediatricians and nutritionists.
At what age can mangoes be given to children?
American doctors allow mangoes as early as 8-10 months. The Canadians are not far behind. The Canadian Society of Pediatrics recommends adding pureed fruits such as mango, apple, avocado, banana, and vegetables such as carrots and peas.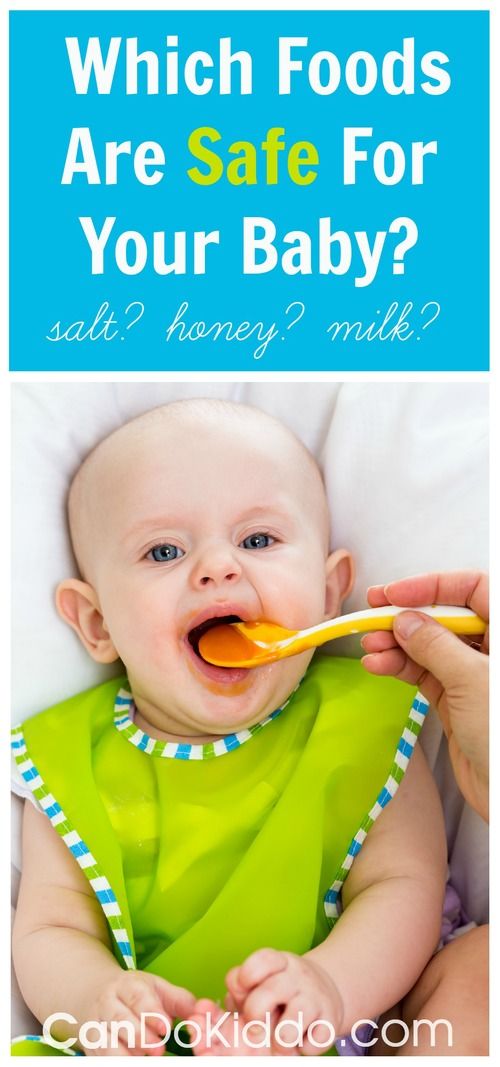 And some begin to do this as early as 4-6 months.
At what age do Ukrainian mothers give mangoes? Ukrainian doctors advise feeding a child with any exotic only after a year, carefully observing the reaction of the body. And if the baby is prone to allergies - only at the age of 2-3.
Benefits for baby
This exotic fruit is low in calories but high in fiber, which helps to normalize baby's stools and is generally good for the developing gastrointestinal tract. Ripe mango contains a large amount of nutrients: vitamins A, C, K and E, folic acid and mineral compounds (potassium, phosphorus, magnesium, calcium, sodium). The composition also contains a small amount of iron, zinc, manganese and copper.

Ripe pulp contains much more carotenoids than most other fruits. These substances, according to scientists, reduce the risk of developing cancer and cardiovascular disease, and also help the child fight the cold.
Useful properties of mango for a child:
Strengthens the immune system, helps to cope or prevent colds, flu, rhinitis, SARS;
Increases visual acuity, as it contains a large dosage of beta-carotene and vitamin A;
Improves mood, gives vitality and energy, tones the body;
Increases hemoglobin levels and regulates blood composition;
Calms, improves sleep and nerve cells;
Improves memory, attention and concentration, performance;
Positive effect on brain activity;
Prevention of cancer, diseases of the heart and blood vessels;
Helps to lose weight, reduces appetite;
Improves digestion;
Mango juice prevents sunstroke and tones the body during sun exposure.
Mango puree is easily absorbed by even the most delicate baby's gastrointestinal tract, as it contains enzymes, esters, terpenes and aldehydes that aid digestion.
Why mango is harmful
The main danger of exotic fruit is allergenicity. A child may develop a rash and irritation on the skin, worsen stools and disturb digestion, tummy ache, flatulence and colic.
The allergen is in the skin of the fetus, therefore, despite the benefits, the skin must be removed. It has a strong irritation on the mucous membrane and disrupts the functioning of the intestines due to the content of special substances and fibers.
Buy Royal mango.
| How to choose a pitahaya?
The right diet for teenagers: what and how best to feed schoolchildren | v1.ru
A child will easily refuse school food, but you can fix it
Photo: Aleksey Volkhonsky / V1.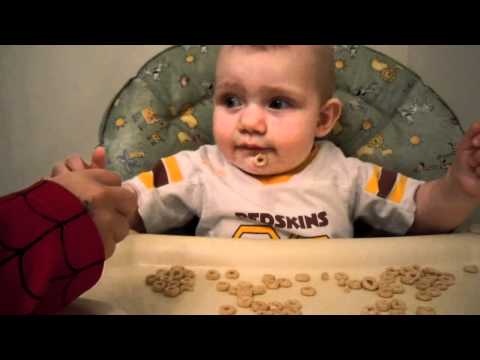 RU
Share
Is your child okay with grades? And what about nutrition? If for the last six months, thanks to quarantine, you have been able to control it, then from September 1, the student's menu is a lottery. Together with nutritionists, we check how to properly feed children and adolescents and what foods should be in the diet.

The main rule that must be followed when compiling a schoolchild's diet is balance. The menu of children and adolescents should contain all macronutrients, proteins, fats and carbohydrates in the right proportions. The norms developed by the World Health Organization help us to make the right proportion. It is better to calculate an individual nutrition formula for a child with a specialist, but you can write down a list of healthy foods that must be present in the diet now.

— Protein must be present in the child's diet. It is found in greater amounts in meat, fish, seafood, dairy products, eggs, nuts and legumes. Meat, fish, dairy products and eggs are more common foods for children, as they are present in the menu of kindergarten, school and are more often included in the main part of the home diet.
So they are just the necessary minimum that, if possible, a child should receive, - says children's nutritionist Irina Pyshnaya.

Irina Pyshnaya — doctor, children's nutritionist, consultant in the correction of eating behavior.
Children get used to meat, fish, dairy products and eggs from a very young age
Photo: Dmitry Gladyshev / Network of city portals (infographics)
Share
The next component is fat. Fats of both animal and vegetable origin should be present in the children's diet. The former are found in meat, fish and dairy products, the latter in vegetable oil, avocados and nuts. By adding butter, vegetable oil and fatty fish containing omega-3 and omega-6 fatty acids to the student's menu, you will close the minimum threshold for the child's need for fats.

And the last macronutrient that the diet cannot do without is carbohydrates. This is the main source of energy, which should be supplied in sufficient quantities, but not in excess.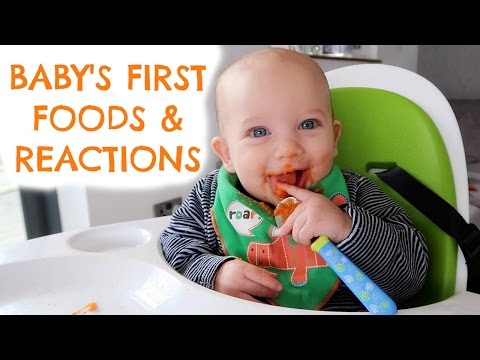 This is important for maintaining a normal weight.
If there are too many carbohydrates, they will turn into a fatty layer
Photo: Dmitry Gladyshev / Network of city portals (infographics)
Share
are set individually, taking into account the age, physical development, health and taste preferences of the child.

When choosing protein products for school meals, experts recommend giving preference to lean meat (beef tenderloin, veal, chicken breast and turkey breast, rabbit), but you can eat any fish - the one that you like best, because any fish has healthy fats .

The cooking method plays a big role. Regardless of whether the child has weight problems or not, it is better to cook, stew, bake, steam or in a slow cooker food. Try to use less vegetable oil and a frying pan. In cooking, you can use natural seasonings, salt in moderation (or soy sauce) or prepare homemade sauces: with lemon juice, with tomato paste or tomatoes, on kefir or yogurt with greens.

— It is better to divide dairy products into two groups: quality and dessert. High-quality "milk" includes those products that contain more protein, less unnecessary fats and sugar: cottage cheese up to 9% fat, sour cream up to 20%, cream, kefir, unsweetened yogurt, cheese, explains Irina Pyshnaya. — Dessert dairy products — sweet yoghurts, curd mass 23% fat, curd glazed curds with milk fat substitutes. The amount of these foods in the diet should be controlled, like sweets.

As for eggs, it is better to eat them no more than once a day, as this is not an easy product, and the issue of its content in the diet is decided individually. The method of preparation also matters - it is better to boil than to fry in a pan in vegetable oil.

Another important component of children's and adolescent diets is carbohydrates. And their most faithful sources are porridge. Choose those that saturate for a long time: buckwheat, oatmeal, millet, barley, barley, bulgur, brown, brown, wild rice.
And read our review about the benefits of different types of cereals.
- More useful is brown, unpolished, wild rice, which retains its shell. It is rich in vitamins of groups B, PP, E, carotene, silicon. In addition, rice also contains lecithin and does not contain gluten, which is important for those who have an intolerance to it. Also, it is not in buckwheat porridge, which is considered a good source of proteins and carbohydrates, contains B vitamins, zinc, iron, copper, magnesium and calcium, explains dietitian Irina Toropygina. - But you need to understand that porridge is not a side dish, but a separate product that is better not to be abused. It is desirable to use it in the morning, for breakfast. Porridge can be consumed several times a week, preferably on days of physical activity. Because these are carbohydrates, and in order to spend them, some kind of load is needed. For breakfast, you can combine porridge with protein - yogurt, cottage cheese, cheese.
Irina Toropygina — dietitian of the highest category, specialist in DNA testing, areas of work: diagnosis and identification of the causes of overweight or underweight, development of an individual diet for the treatment of obesity and overweight, nutritional support for various eating disorders.
Do not forget about fruits in the children's diet. Take the ones that the child likes, but consider their number.

Fruit maximum for each child - 250 grams per day
Photo: Dmitry Gladyshev / Network of city portals (infographics)
Share
— Fruit is sugar. Sugar is a provocation of the pancreas to release insulin. The more sugar in the diet, the more frequent the release. The more likely it is to acquire a state of insulin resistance, including those extra pounds. Part of the unused energy sugar, neatly "decomposed" by insulin into cells, turns into fats and is stored in reserve," says Irina Pyshnaya. - Among vegetables, it is worth focusing on fresh vegetables - more "complex" fiber.

All the vegetables listed here are the best source of fiber
Photo: Dmitry Gladyshev / Network of city portals (infographics)
Share
— Let's start with the fact that compote can be prepared in different ways.
You can use sweet syrups for cooking, add a glass of sugar there, and then compote or fruit drink will not be inferior to juice in terms of calories and insulin response. Therefore, if you prefer compotes and fruit drinks for your child, cook them correctly! As little sugar as possible in the recipe, as many fresh berries or dried fruits as possible. And then you can definitely say that you are giving a healthy drink, - says Irina Pyshnaya.

Juice is also different: packaged and freshly squeezed. Both of them are sugar. A glass of freshly squeezed juice (200 ml) contains the juice of at least four fruits, and a glass of packaged juice contains fruit concentrate and sugar, equal in amount to that of natural sugars in freshly squeezed juice. In both cases, the amount of sugar is large. Just think: even an adult cannot afford to eat four oranges at a time, but drinking their juice (sweetness) in one gulp is easy! Be careful: for a child, a glass of juice for the day is for the eyes.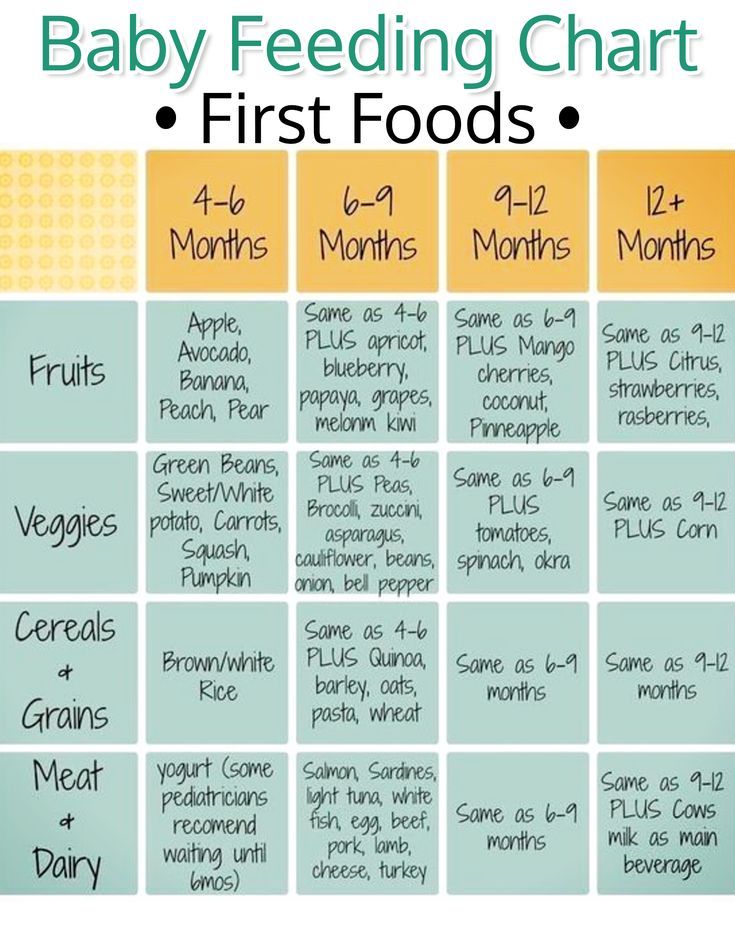 It is better to give it every other day or once a week, so as not to provoke the taste buds to get used to the sweet taste, and the pancreas to a sharp release of insulin.

According to the sanitary and epidemiological requirements, the same foods cannot be repeated in the school ration on the same day or in the next two days. When the child is in school, it may still be possible to do this, but if it is distance learning, it turns out that parents need to cook different meals every day. But the set of necessary products is relatively small. To make it easier for adults to organize the child's nutrition, it is enough to always keep a minimum supply in the kitchen: meat and fish in the freezer, cereals, vegetables and fruits, fresh dairy products and eggs. And get ready to make preparations.

— Cut fish, meat into pieces of 100-150 grams. Put them in separate bags (you can make cutlets) and freeze. In this case, getting one piece of meat (cutlet), putting it in a double boiler and preparing a fresh dinner for the child will not be difficult, recommends Irina Pyshnaya.
- Cereals and vegetables just need to be in the kitchen. Their preparation does not take much time. If desired, you can also make preparations for soup or second courses with vegetables (fried vegetables - frying or sauce, dressings for soups).

Different serving of dishes will help to expand the diet. For example, one day for breakfast you serve a boiled egg with a whole grain bread sandwich with vegetables, herbs and a piece of lightly salted salmon. The next day, you also lay an egg in the basis of breakfast, just cook an omelet with milk, mushrooms and green beans. The list of products is slowly growing, the diet is becoming more diverse. Don't take on everything at once. Start small and gradually build up the pace. If the child's breakfast is strictly defined (porridge or a boiled egg with a sandwich), leave it as he likes. Get busy with lunch and new soup recipes. One new soup recipe a week will be enough. As soon as this recipe takes root in the main menu of the child, proceed to the next one.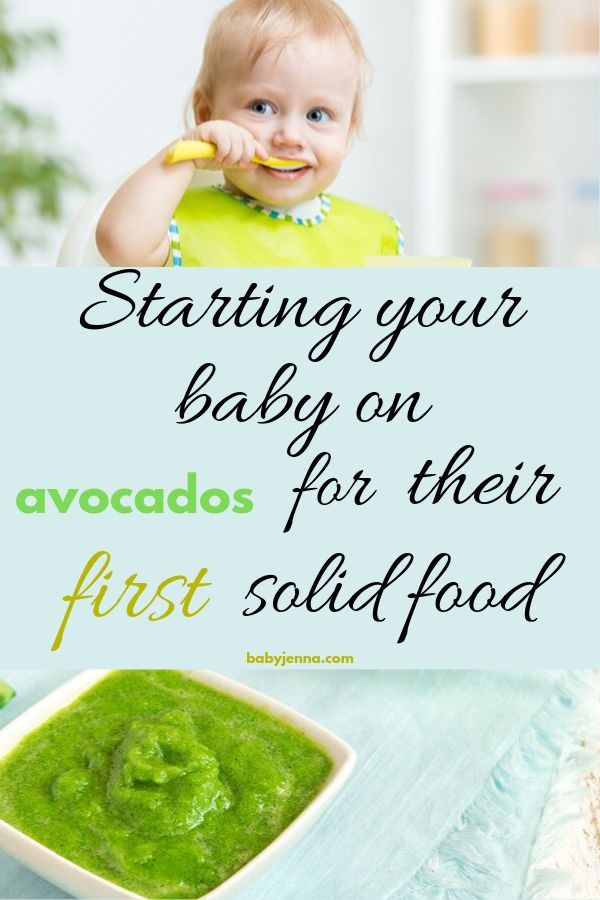 It would be ideal to get the school menu in hand and prepare homemade meals based on this information. But in most cases this is not possible. So parents have to move blindly. But you can always talk to your child and find out what they had for lunch at school, and adjust as you go.

- Ask what he eats from the school menu and write it down. Often there is a situation when a child eats either one or the other. For example, "I eat breakfast, I don't eat lunch." "I eat buckwheat, but the cutlet is tasteless." Or "I'm eating sausage, and the pasta is stuck together in a lump." "I drink tea, but I don't eat a bun - I'm on a diet." This information, firstly, will help you get to know your child better - this is never superfluous. You will learn about his taste preferences: what he recognizes and what he does not. And based on these data, you can adjust the home menu so that the overall diet is complete and balanced. For example, if you tracked that the child categorically refuses to eat meat at school, add it to the home menu.