When can i feed my baby raspberries
How to Serve Raspberries to Baby
In this guide, learn how to prepare raspberries for your baby in 6 delicious and easy ways! As yummy superfoods, raspberries are a great first food for babies 4-6 months and up. Serve them as a baby food puree, as a solid for the finger food stage or for baby-led weaning.
Medically reviewed and co-written by Lauren Braaten, Pediatric Occupational Therapist (OT).
Raspberry Baby Food
Sweet, tart and juicy raspberries! Such a fun and delightful berry to introduce to your baby.
In this guide, I will go over all the ways you can prepare raspberries – from purees to baby-led weaning, I will cover it all.
First time making homemade baby food? Then, I would suggest that you start by reading my very in-depth Guide on how to Make Homemade Baby Food – which goes over all the important information such as the best cooking tools to have on hand, safe storage, how to know when baby is ready for solids, how to introduce purees, the best first foods for baby, and more! If you are doing Baby-Led Weaning, then be sure to check out my Complete Guide to Baby-Led Weaning – which covers what exactly is baby-led weaning, to every parent's concern of baby-led weaning and choking, this guide goes over it all.
I will also share how to know when baby is ready for BLW, the top 10 best first foods, a helpful sample blw feeding schedule, helpful tools to have on hand, and much much more!
Want more information? Then make sure to check out my best-selling cookbook for even more information and recipes!
Reasons to Love These Raspberry Recipes
delicious baby food purees – 4-6+ months
great for baby-led weaning – 6+ months 
also great for the finger food stage – 9+ months
full of essential nutrients for baby
different ways for baby to eat – spoon-fed or self-feed 
easy to make
purees are freezer-friendly
can use fresh or frozen raspberries
Benefits of Raspberries for Baby
Raspberries, like all berries, are excellent sources of fiber, which helps keeps the gut happy and healthy.
They're also high in vitamin C, which helps support the immune system and is important for iron absorption.
They're a good source of vitamin K, which is vital for blood clotting and bone health.
Numerous antioxidants are found in raspberries, including vitamin E, beta carotene, lutein, and lycopene.
Frozen vs. Fresh Raspberries: if fresh raspberries are not in season or in your budget, frozen raspberries would be a great option as they are nutritionally similar and easy to find in most grocery stores.
When to Introduce Raspberries to Baby
Whether you're starting your baby on purees or are doing baby-led weaning, raspberries are a wholesome and enjoyable first food for your baby! When a baby can start on solids is determined by their own rate of development, which generally comes between 4-6 months of age for purees and or after 6 months for baby-led weaning. Some of the developmental milestones your baby needs to reach in order to start on solids include: if your baby has solid control of their head and neck, if your baby has doubled in weight, and if your baby is reaching for or opening their mouth when you eat (see my guide here).
Before you start your baby's feeding journey, you should consult with your pediatrician to make sure your child is developmentally ready.
Are raspberries a choking hazard for baby?
Raspberries are not typically a choking hazard due to their soft consistency. Just make sure to serve the ripe ones instead of the ones that are harder. You can always pull them apart or flatten them with your fingers if that makes you feel better. 
Are raspberries a common allergen?
Raspberries are not one of the top eight food allergens so it's uncommon to be allergic, though it can happen. People with pollen fruit syndrome, or oral allergy syndrome, may be sensitive to them, but it's not the same as an allergy. 
How to Serve Raspberries to Baby
There are several different ways to prepare raspberries for your baby! You can make them into a smooth puree, a combination puree, a chunky puree for stage three, mashed into ricotta or whole for baby-led weaning or a finger food.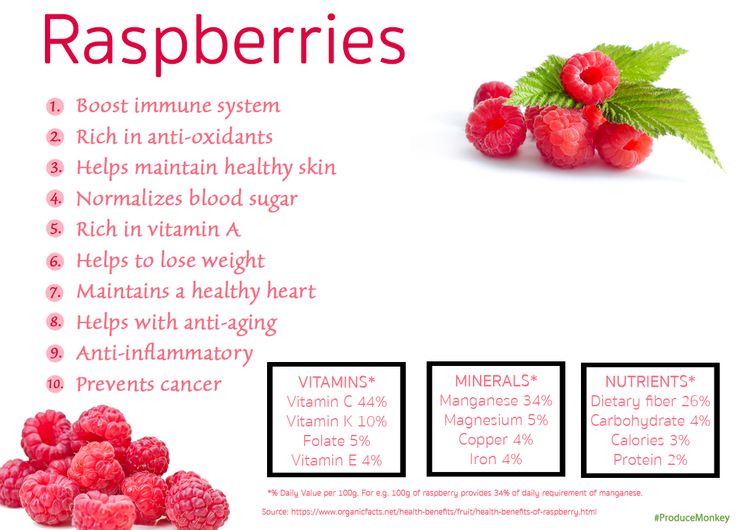 Here are 6 of my favorite ways to serve them:
Stage One Purees
Simmered Raspberry Puree
2-Minute Raspberry Puree
Stage Two Purees
6 Delicious Combination Purees
Stage Three Purees
Raspberry, Ricotta & Nut Butter
Baby-Led Weaning or Finger Foods
Raspberries for Baby-Led Weaning or Finger Foods: whole, quartered, or chopped
Raspberry, Ricotta & Nut Butter
Raspberry & Yogurt Popsicles
Simmered Raspberry Puree
This simmered puree is a simple and easy way to make a yummy raspberry puree for your baby. While simmering, some of the raspberry's natural water content evaporates, leaving a thicker and sweeter puree. This is helpful because if you blend raspberries into a puree, the puree will be thinner. You can also easily use frozen raspberries for this puree.
How to Serve: you can serve this puree as-is, mixed with an apple, pear, or sweet potato puree, swirled into oatmeal, yogurt, or ricotta.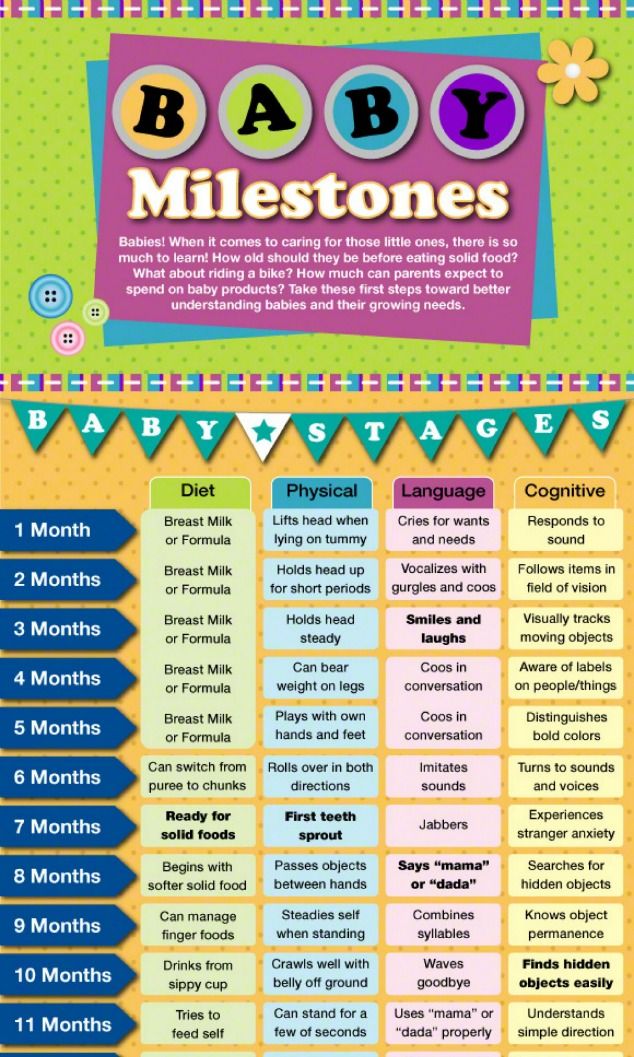 Instructions (see below for the full recipe): place raspberries and water into a medium-low saucepan and heat over medium heat for 10 minutes. Place the cooked raspberries in a blender or food processor and puree until smooth. If the seeds are too much for your baby, you can strain them in a fine mesh colander. This puree will start on the thinner side but will thicken in the fridge as it cools.
Raspberry Tip: this is a great recipe for using frozen raspberries. You can add frozen raspberries straight to the saucepan and simmer for 12-14 minutes or until soft and thawed through.
2-Minute Raspberry Puree
Want to make a delicious raspberry puree for baby but are short on time? Then this easy-peasy recipe is for you! We are simply going to blend up some fresh raspberries and call it a day! Yes, it can be that easy.
Instructions (see below for the full recipe): place fresh or frozen and then thawed raspberries into a blender.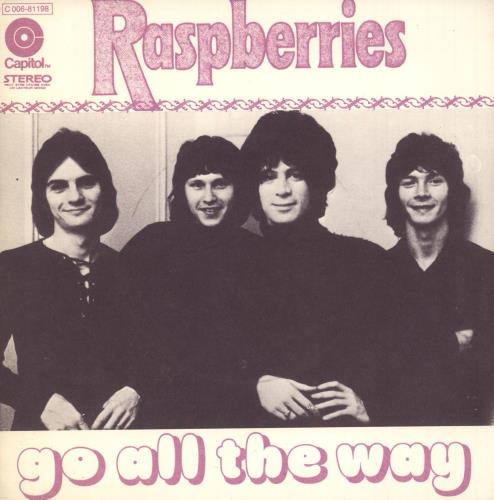 Blend for 1-2 minutes or until smooth. If the seeds are too much for your baby, you can strain them in a fine mesh colander. This puree will start on the thinner side but will thicken in the fridge as it cools.
Raspberries for Self-Feeding
Raspberries are a great food for your baby to self-feed, whether for baby-led weaning, which happens around 6 months of age or during the finger foods stage at 9 months. Because raspberries are naturally soft and not a choking hazard, you can serve them to your baby whole, quartered, or chopped from 6 months of age but keep in mind that babies pincer grasp doesn't usually develop until around 9 months of age making the smaller pieces harder for them to pick up.
Whole: great for babies 6+ months or just starting on solid foods. Whole raspberries are great for younger babies as they will have an easier time picking up the bigger pieces with their palmar grasp.
Quartered: 9+ months and up. You can serve baby quartered raspberries from the very start but your baby may have a hard time picking the small quarters up until around 9 months when they start to developed their pincer grasp.
Chopped: 9-10 months and up. Whenever your baby's pincer grasp has developed, you can serve them diced raspberries, which is usually around 9-10 months.
6 Raspberry Combination Purees
You can mix and match raspberries with many other great fruits and veggies to make a fun combination puree. Here are my 6 favorites.
Banana Raspberry Puree: place 2 ripe bananas and 1 cup of freah raspberries in a blender and puree until smooth. Freeze immediately to preserve the color.
Avocado Raspberry Puree: on a cutting board, mash 1/2 a ripe avocado with 5-7 raspberries until super smooth. Freeze immediately to preserve the color.
Sweet Potato Raspberry Puree: follow this sweet potato recipe but add fresh raspberries to the backing sheet when you have 10 minutes left on your cooking time. Puree as instructed in the recipe.
Apple Raspberry Puree: follow this apple puree recipe, but add 1-2 cups of raspberries when you cook the apples. Puree as instructed in the recipe.
Carrot Raspberry Puree: follow this carrot puree recipe, but add 1-2 cups of raspberries while blending.
Pear Raspberry Puree: follow this pear puree recipe, but add 1-2 cups of raspberries when you add the pears to the saucepan. Cook and puree as instructed in the recipe.
Raspberry, Ricotta & Nut Butter
Raspberries paired with creamy ricotta! What's even better, when you swirl in a little nut butter! This is a protein-packed food for your baby! Of course, you can also use cottage cheese or whole-milk plain yogurt in this recipe, if you prefer.
How to Serve: you can serve this to your baby on a spoon, in a bowl for them to rack into their mouths, a self-feeding spoon, or on a piece of toast, pancake, or waffle.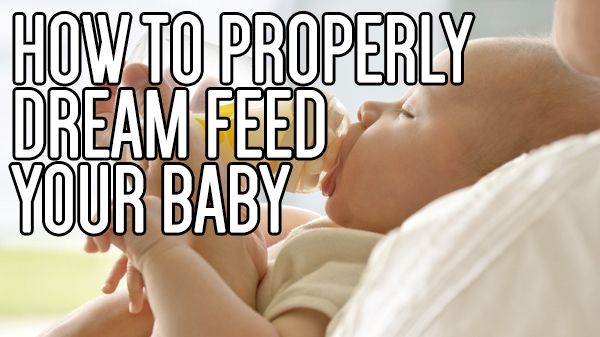 Instructions (see below for the full recipe): add raspberries, ricotta, and any nut butter you prefer to a small bowl and mix together until raspberries and mashed and everything is incorporated.
Related
Nuts for Baby – 10 Safe Ways
Raspberry & Yogurt Popsicles
A fun way to introduce raspberries to your baby is in the form of a popsicle! Homemade popsicles that have no added sugar can be introduced to babies around 6 months of age. While some babies will love the cool sensation on their tender teething gums, others may not love this frozen food until later on.
How to Serve: place your baby in a highchair and serve them one popsicle. We love the Nuby Pop Tray and the Zoku Mini Pop popsicle molds for babies.
Instructions (see below for the full recipe): In a medium bowl, add the yogurt, raspberry puree and lemon juice and gently fold together. Spoon into a baby-sized popsicle mold, freeze for at least 5 hours or preferably overnight.
Storage Instructions
You can freeze any of the purees listed above. For finger foods, you can store any leftovers in the fridge in an air-tight container for up to 3 days. 
REFRIGERATOR
You can store this raspberry puree in an airtight container in the fridge for 4 days. 
FREEZER 
This raspberry puree can be frozen for up to 4 months.
Spoon pureed raspberry into a freezer storage container – do not overfill. 
Place the lid on the storage container or cover with a piece of saran wrap and label with date and recipe name. 
Place the tray into the freezer and let freeze completely – preferably overnight. 
Pop-out the baby food cubes and place in a zip-lock baggie or stasher bag – don't forget to re-label the baggie or stasher bag for future reference. 
Tips
Organic vs. Traditional: Raspberries are on the EWG's Dirty Dozen list so buy organic if you can for less pesticide residue. Buying frozen is a good way to buy organic produce on the cheap(er), plus they won't go bad as long as they're in the freezer. This is a great option when using raspberries in smoothies, purees, or baked goods.
Freeze when Fresh: Another way to save on fresh organic raspberries is to buy them in bulk when they're on sale and in season. Place what you will eat within the week in the fridge and put the remaining berries in an airtight container or ziplock bag in the freezer to use later. 
Diaper Rash: If baby has diaper rash, you may want to avoid serving them as the acid in the berries can make it worse, or cause diarrhea due to the fiber content. 
Tools Needed
Baby Bowls
Suction Baby Plates
Baby Spoons
Beaba Babycook
Freezer Storage Tray
Gootensil
Saucepan
Baking Sheet
Simmered Raspberry Puree
2 cups raspberries, fresh or frozen
2 tbsp water
1 pinch cinnamon (optional)
2-Minute Raspberry Puree
2 cups raspberries, fresh or thawed if using frozen
Baby-Led Weaning/Finger Food Stage
Raspberries, Ricotta & Peanut Butter
3 tbsp ricotta, whole milk
5-6 raspberries, fresh or thawed from frozen
1/2-1 tsp peanut butter, or other nut butter
Raspberry & Yogurt Popsicles
1 1/2 cups plain whole milk yogurt, or plain plant-based yogurt
1 cup raspberry puree, either the Simmered Raspberry Puree or 2-Minute Raspberry Puree will work, seeds removed
1 tbsp fresh lemon juice (optional)
Simmered Raspberry Puree
Place the raspberries, water, and cinnamon into a small saucepan and heat over medium-low heat for 10-12 minutes or until soft and broken down.

Let cool slightly and then transfer the raspberries to a blender or food processor and puree for 1-2 minutes until smooth. If there are too many seeds, pour the puree through a fine mesh colander into another bowl. The puree will thicken as it cools in the fridge or freezer.
2-Minute Raspberry Puree
Place raspberries into a blender and puree for 1-2 minutes or until smooth.

If there are too many seeds, pour the puree through a fine mesh colander into another bowl. The puree will thicken as it cools in the fridge or freezer.
Baby-Led Weaning/Finger Food Stage
Serve to your baby whole, quartered or chopped depending on your baby's age (see graph).
Raspberries, Ricotta & Peanut Butter
Place the ricotta, raspberries and nut butter in a small bowl.

Using a fork, mash the raspberries and mix until incorporated.
Raspberry & Yogurt Popsicles
In a medium bowl, gently stir together the yogurt, raspberry puree and lemon juice. You don't want it mixed all together, you can leave it so the ingredients are just swirled together.

Spoon mixture into small baby-sized popsicle molds. Place the molds into the freezer and freeze for at least 5 hours or overnight.

Take the popsicle out of the mold and hand it to your baby.
Age: 4-6+ months for puree, 6+ months for baby-led weaning
Storage: you can store the purees in the fridge for up to 4 days or in the freezer for 4 months. You can store the finger foods in the fridge for up to 3 days. 
Yield: the purees will yield you roughly 6-8 ounces of puree, while the finger foods will give you 1-2 servings. 
Notes on Frozen Raspberries: if you are using frozen raspberries, make sure you thaw and drain any excess liquid before using them.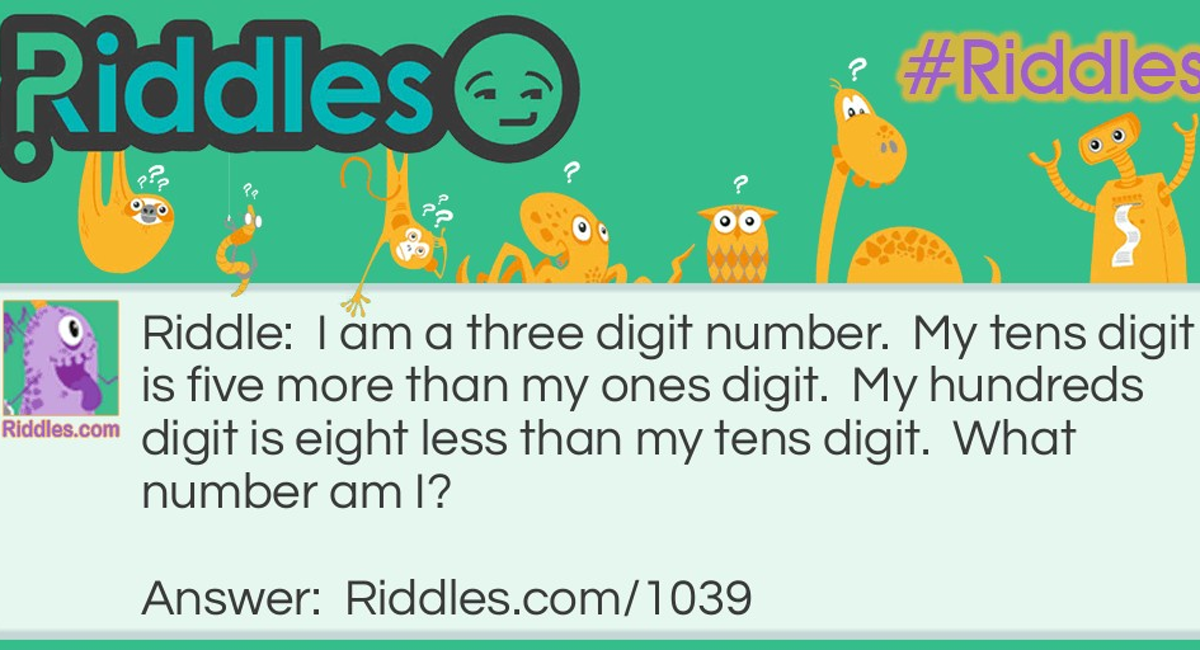 Freezer Tray
Blender
Grabease Utensil
EZPZ
Did you make this recipe?
Tag @babyfoode on Instagram and hashtag it #babyfoode!
Pin Recipe Email a Friend
When babies can have strawberries, blueberries, raspberries, and other berries
Berries – including strawberries, raspberries, blueberries, and others – can be a healthy part of your baby's diet soon after they begin to eat solid food. But if your baby has chronic eczema or a food allergy, talk to your doctor first.
Are berries healthy for babies?
Berries – and fruits in general – are a great early food for your baby. Starting them off on healthy foods will help create a foundation for good eating habits as they get older, and serving them a variety of foods when they're young will help them get used to many flavors and textures.
Berries are a great source of fiber, which helps digestion, and antioxidants and phytonutrients, which can help protect your body from cardiovascular disease, inflammatory disorders, and some types of cancer.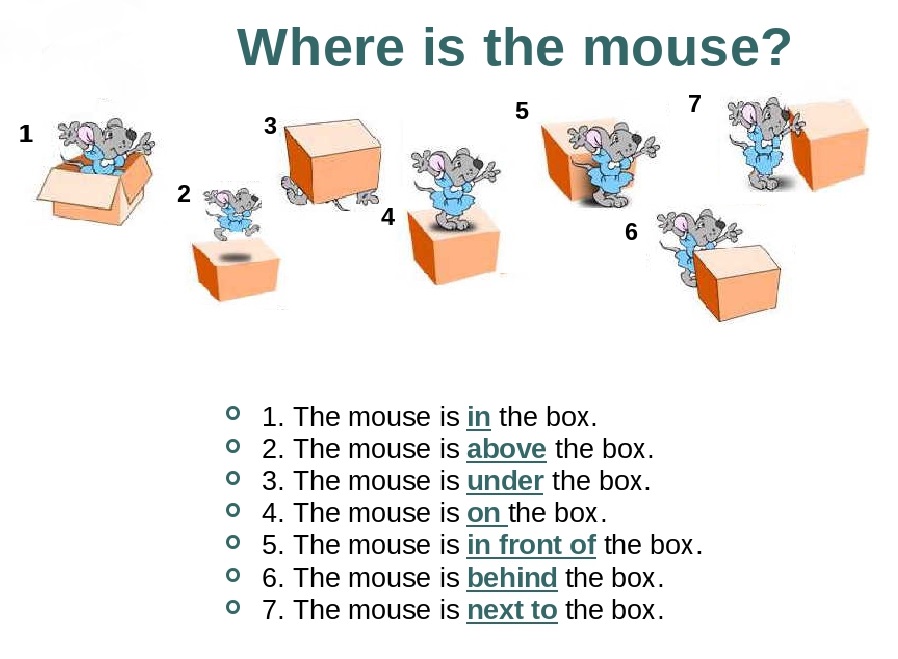 These are other nutrients found in some common berries:
Cranberries: vitamin C, as well as properties that help improve gut health and prevent urinary tract infections
Blueberries: vitamins C and K, as well as manganese and potassium
Strawberries: vitamins A, B-complex, C, and E
Raspberries: vitamins B-complex and C, as well as manganese, potassium, and omega-3 fatty acids
By the time your baby is 8 to 12 months old, they can have 1/2 to 3/4 cup of fruit a day. And once your child is a year old, give them half a cup to a full cup of fruit daily. Learn more about toddler nutrition.
One concern is that conventionally grown strawberries (and most other berries) have relatively high levels of pesticide residue. You can buy organic berries to avoid pesticides, but research shows rinsing them in water or boiling them (which will soften the berries and make them easier for your baby to eat anyway) can remove most pesticide residue. You can also soak the berries in a water bath along with a bit of apple cider vinegar or baking soda to help remove pesticides.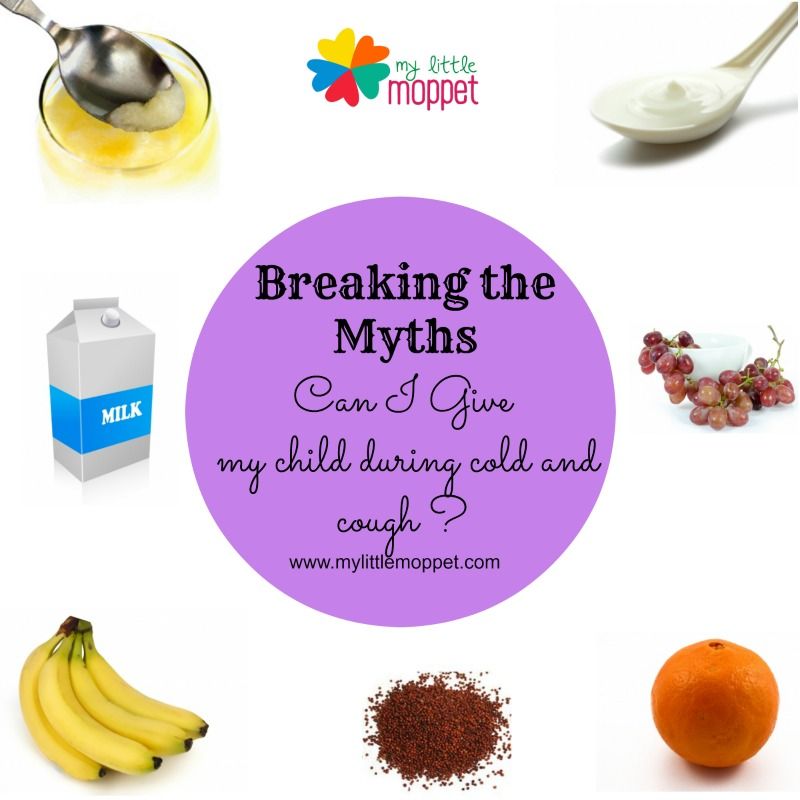 Simply soak for about 10 minutes, rinse with cold water, and drain.
Can babies be allergic to berries?
Berries aren't one of the most allergenic foods, but they can still cause allergies. Experts say most babies can start eating foods like strawberries and raspberries after they have a few standard solid foods (such as pureed meat, vegetables, and other fruits, like pears,) without experiencing an allergic reaction.
Children with mild eczema or a family history of food allergies or asthma can try foods like berries as long as they tolerate more common foods first. But there are some cases where it's best to wait until your doctor gives the green light to give your baby a new kind of food. Talk to the doctor if your baby:
Has a sibling with a peanut allergy
Has moderate to severe eczema after following a doctor's skin treatment plan
Has had an immediate allergic reaction to a food in the past
Was previously diagnosed with a food allergy
Advertisement | page continues below
When introducing a potentially allergenic food, experts recommend giving it to your baby at home, rather than at daycare or a restaurant.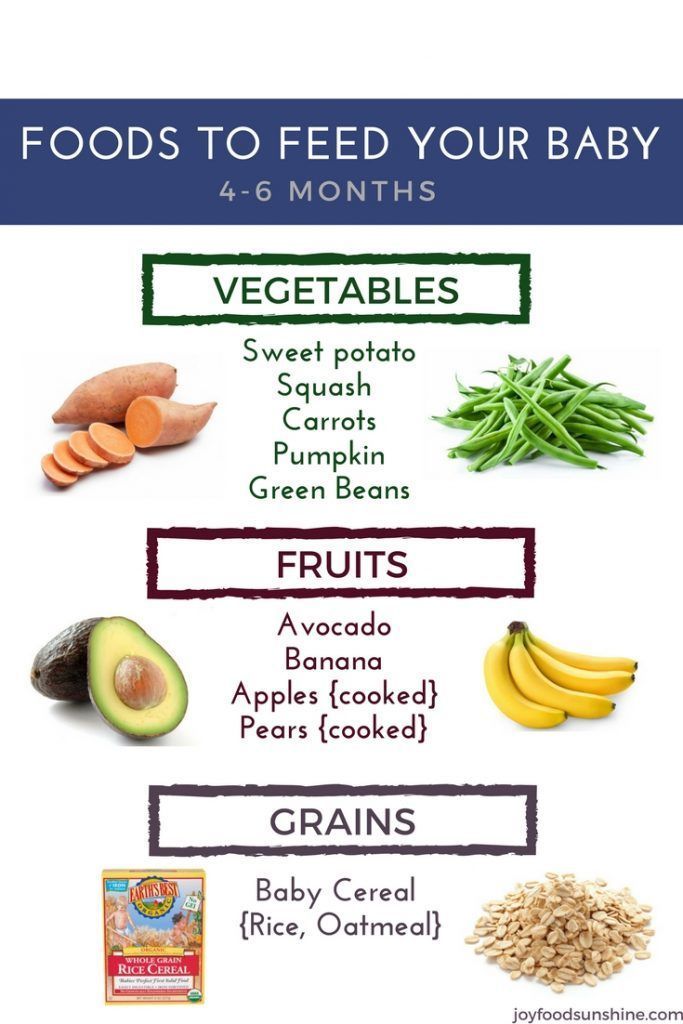 And as with any new food, serve it for three to five days before offering something else new. That way you can monitor your baby for a reaction and know what's likely causing it.
Signs of a food allergy are facial swelling (including the tongue and lips), skin rash, wheezing, abdominal cramping, vomiting, and diarrhea. If your baby shows any of these signs – mild or severe – or has trouble breathing right after trying a new food, call 911.
How to serve berries to your baby
When your baby is just starting solid foods, don't serve whole, raw berries – they could be a choking hazard. Start off by serving your baby cooked, pureed berries with no extra ingredients.
It's okay if you don't strain the seeds out of your baby's food – they're not a choking hazard. But some babies may not digest the seeds in berries very well. If you notice seeds in your child's dirty diaper, don't be alarmed. It may look strange, but it just means the seeds passed harmlessly through your baby's digestive system.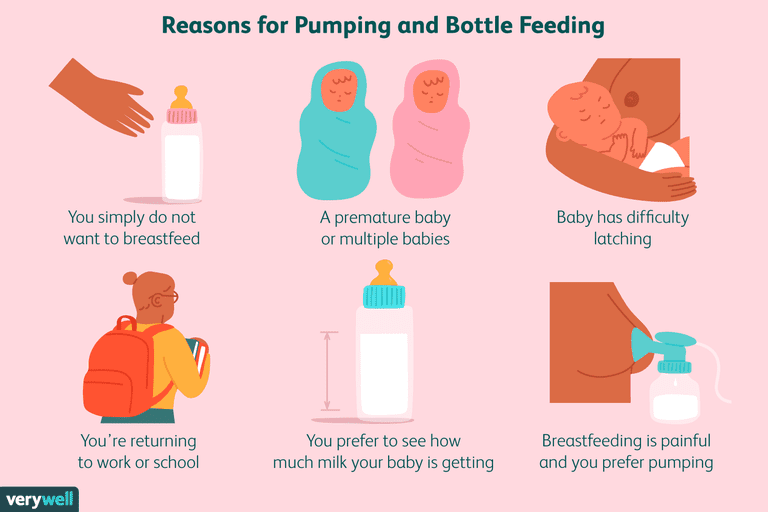 Berries are naturally a perfect size for children to learn the pincer grasp when picking them up and eating them. Once your baby is eating other finger foods successfully and has several teeth – usually around 8 to 10 months – you can give them pieces of raw strawberries (about half an inch big), and whole blueberries and raspberries.
Try these recipes with berries for your baby:
Yogurt and berry swirl
Coconut milk rice pudding with blueberry compote
Is it possible for children to have raspberries, from what age, how much
Contents
In summer, kids want to treat fresh berries, because they contain so many vitamins. Raspberries are useful for children, as they are very tasty, improve appetite and have a beneficial effect on the development of the body. But, as a possible allergen, it requires careful handling.
Internal content
Fresh raspberry juice is rich in organic acids, vitamins C, K, PP, carotene. It contains a lot of iron, zinc, sulfur, potassium, manganese and other minerals.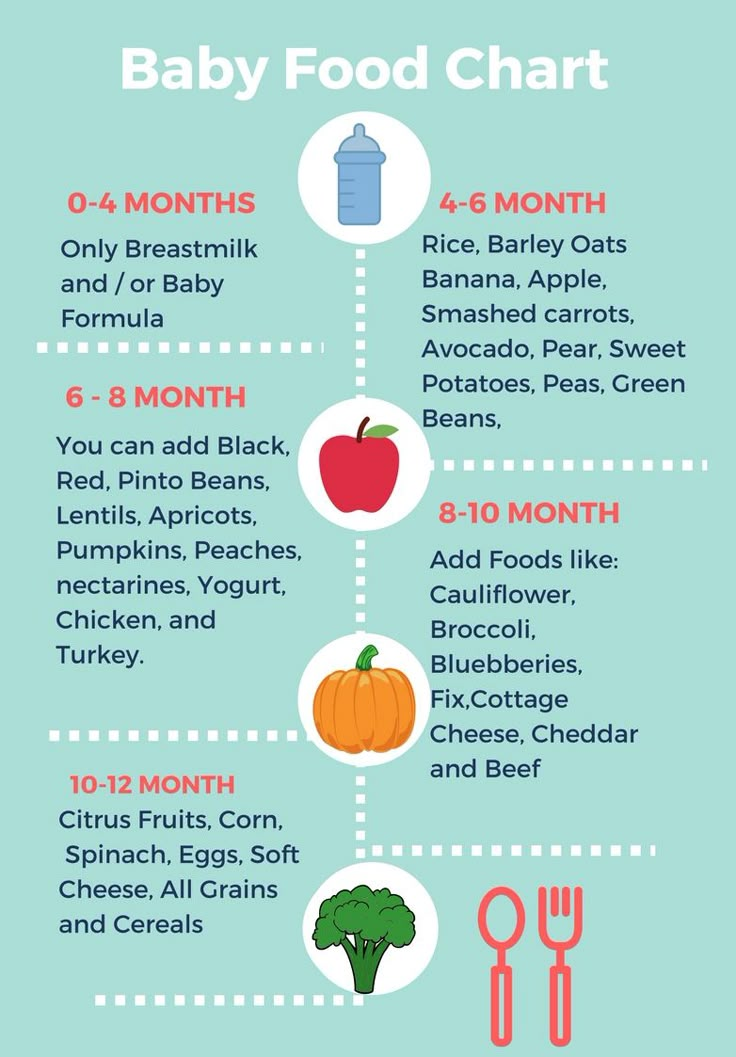 The pulp contains soft dietary fiber that stimulates the intestines.
Eating berries helps to strengthen the immune system, avoid anemia, hypovitaminosis, supports metabolic processes, regulates blood composition and heat transfer.
Several mature raspberries a day relieve heaviness in the stomach, prevent constipation, accelerate the flow of bile through the tributaries, and help digest fatty foods. Magnesium and potassium in the composition of berries improve heart function, relieve excessive excitability, and normalize night sleep.
A large amount of raspberries can harm children. The salicylic acid contained in it increases sweating and urination. This is a dangerous violation of the water-salt balance, especially in hot weather.
Babies with impaired kidney function or high blood clotting should not eat these berries. They should also be treated with caution in case of high acidity of gastric juice. We must also not forget about the high risk of allergies.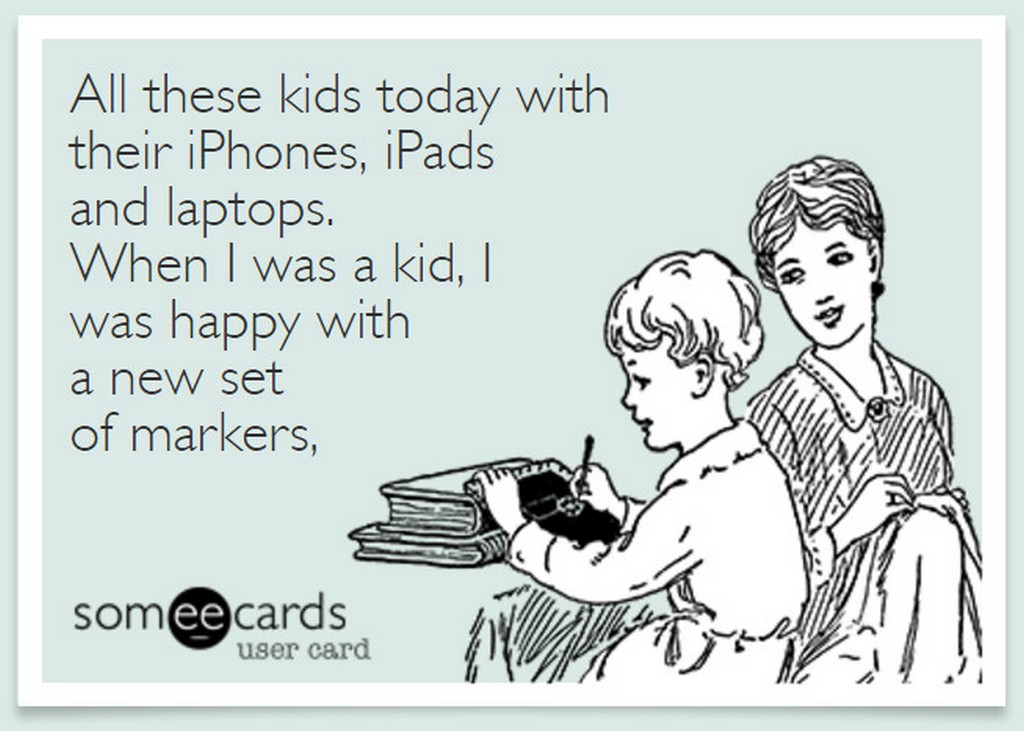 Like many highly pigmented foods, raspberries often cause dermatitis or other intolerance symptoms.
Raspberries for children: from what age
Berries can be introduced into complementary foods from 9–10 months.
But up to 1.5 years of age, only completely healthy babies are allowed to feed them. If there is a predisposition to food allergies, acquaintance with the product should be postponed until 2-3 years.
In what form can children eat raspberries? It is undesirable to give whole berries to babies younger than a year old. There are many hard bones in the seedlings that you can choke on. In addition, chewing skills in babies at this age are not developed. An excellent way out is freshly squeezed juice.
For one serving, 4-5 ripe berries can simply be crushed with a spoon. To protect the baby from allergies, it is useful to choose not a red, but a yellow variety. It's no less useful.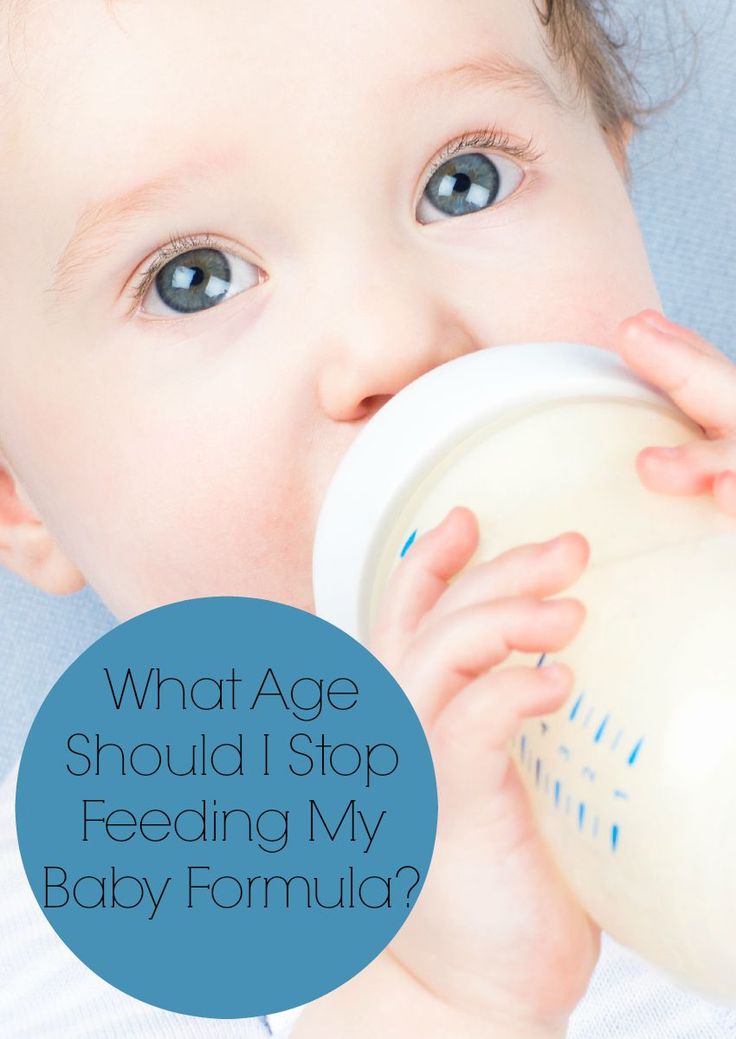 Pre-soak the berries for 2-3 minutes in warm water, and then pour boiling water over them.
For the first time, 1 tsp is enough. juice or 2 berries. It is better to give raspberries in the morning: 1-1.5 hours after breakfast. Be sure to drink water.
If the product does not cause a negative reaction within a day, it is allowed to double the portion, and after a week - 3-4 times.
During the ripening season, raspberries can be eaten every day. Preferably fresh, harvested from the bush.
Children over 2 years old can be given up to 1 cup of raspberries per season daily (150-200 g).
In addition to fresh fruits, dried and frozen fruits are allowed. Of these, it is useful to prepare fruit drinks, jelly, compotes, kissels, light desserts, vitamin smoothies. These berries are combined with sweet fruits, strawberries, blueberries, cottage cheese, sour milk drinks.
Raspberry jams or preserves are less useful. They do not contain most of the vitamins, contain a lot of sugar. Such a product is suitable in small quantities, as an infrequent treat.
Young raspberry leaves can be added to tea for children.
They contain no less vitamins than berries. Useful fragrant collection: raspberry greens, dried fruits, strawberry or currant leaves. You can brew this in the summer every day on your own, drink it warm or chilled.
Which raspberry to choose
There are only yellow, red or dark raspberries - a matter of taste. In all varieties, the composition differs slightly. But you need to know in what conditions the berries are grown, how they were stored. The ideal product is from your own site, freshly harvested.
When buying fresh raspberries, you need to carefully inspect them. Quality should be smooth, uniform bright color, emit a strong aroma. Pale, like wax berries indicate that they were removed from the branches a week ago.
Sour or wrinkled - subjected to freezing.
Fruit without stalks may be taken if firm and intact. But they need to be consumed as soon as possible. Ripe raspberries of dessert varieties are always sweet, they secrete abundant juice, and when pressed with a pusher, they easily turn into mashed potatoes.
composition, benefits and harms, at what age can be given, rules for taking
Back
At what age can raspberries be given to children Chemical and vitamin composition
Useful and harmful properties of
Is it possible to give raspberries to children, and at what age should it be done
Admission Rules
Contraindications for use

Garden
Raspberry
The benefits and harms of raspberries
From what age can children be given raspberries
34 likes
The diet of the child changes as he grows up, new products appear on the menu.
One of the main concerns of parents is the full feeding of the baby with healthy and fortified food. This article is devoted to the introduction of raspberries into the diet of a child. The review will outline at what age to start berry complementary foods, in what quantity and in what form it is better to give a fruit treat to a baby.
ShowHide
Chemical and vitamin composition
Useful and harmful properties
Is it possible to give raspberries to children, and from what age should it be done?

Raspberries contain a significant amount of antioxidants, fiber and are a rich source of vitamin C, manganese, potassium, calcium, B vitamins, folic acid, magnesium, copper and iron. In addition, the berries are very low in calories - the energy value of 100 grams of fresh raspberries is only 52 kcal.

The fruits of this plant are rich in flavonoids from the group of anthocyanins (cyanidin or pelargonidin), which give the berries red, purple and black colors. Of the phenolic acids, raspberries are rich in ellagic acid (this is the richest source of the chemical compound) and salicylic acid. Of the carotenoid substances, berries contain beta-carotene, zeaxanthin and lutein. The last two substances give color to yellow-fruited varieties that do not contain anthocyanins. The fruits contain 6–8% simple sugars, mainly fructose, and 2% fiber, are rich in water, but are low in protein and fat. In addition to fruits, the leaves of the plant are actively used for medicinal purposes. They contain polyphenolic compounds called tannins, due to which medicinal raw materials have astringent and antiseptic properties.

Useful and harmful properties

When deciding which "solid" foods to include in a baby's complementary foods, parents should choose those that are rich in vitamins and nutrients to help the baby grow and develop. Healthy raspberries are an ideal product. Despite the fact that the berries are a tasty and healthy food, parents are not recommended to give the baby the fruits of this plant until the age of one.

Important! When choosing raspberries, it is recommended to give preference to berries that are round, firm and fully colored (red, yellow or black), which is characteristic of this variety. Unripe raspberries never ripen when picked from the bushes.

Since raspberries and strawberries are considered to be among the most common allergic foods, parents are advised to wait until their child is at least twelve months old before introducing the fruit into their diet. The most common allergic reaction to raspberries is itching or skin rash. Sometimes allergic reactions can be more severe and lead to swelling of the throat. In some children, intense diaper rash may occur - this is a reaction to the increased acidity in fruits. Even high-quality berries are not stored for a long time, only a few days in the refrigerator, and those that have mechanical damage or signs of mold deteriorate within a day.

Is it possible to give raspberries to children, and at what age should it be done

If parents are planning to give their baby raspberries, they need to make sure that the child is ready to "handle" it. The baby gives clear signals to the parents that he or she is ready to eat solid food. Some of these signs are: confident head holding, level seating posture (with support), conscious chewing movements, significant weight gain, increased appetite, and curiosity about what parents eat.

Fruit must be strained through a sieve before serving, or cut into very small pieces. If berries are served to a child as food with the fingers, care must be taken to ensure that the fruit is cut into pea-sized pieces. Raspberries continue to be crushed into fragments of this size until the baby meets his third birthday.

Important! Do not wash berries long before using them. This contributes to their rapid deterioration.

Any fruits grown on an industrial scale contain a large amount of pesticides, so only organic gardening products should be bought for a child. If a large number of berries are purchased that will not be used immediately, mom can freeze them for further use.

Admission Rules

Raspberries can be eaten fresh or drunk freshly squeezed juice. This is a "seasonal" plant, the fruits of which ripen from July to August. In the summer, you can pick berries, and then freeze the excess for the autumn-winter period. Raspberries have a mild taste and delicate texture, but they appear in the baby's diet only at the 12th month of life.

Parents first puree the fruits or serve them as juice to the baby. The main thing is that the drupes are separated from the berry pulp. Raspberry puree contains mineral salts and a lot of vitamin C, and also has anti-inflammatory properties. But tender fruits are quickly affected by mold, so you need to carefully examine the berries. Raspberries must be thoroughly washed before they are eaten by the baby.

For the full development of a growing organism, it is very important to regularly consume berries and fruits, fresh vegetables, which should be eaten at least 5 times a day, in small portions. The main thing is to provide the children's body with a constant supply of trace elements and vitamins. But if a child refuses raspberries, then there are many ways to "spice up" various dishes with berries. They go well with semolina and rice porridge, milk and its fermented milk varieties (yogurt, cottage cheese). You can add berries to dairy desserts, pancakes, salads. The fruits can be served as a snack for the baby. You can make berry puree with cream cheese, which can be used as a "spread" for sandwiches or crackers. Raspberry puree can be added to jelly or oatmeal, berries can be combined with other fruits and puréed in a blender, then frozen in small molds.

Find out what are the benefits and harms of raspberry jam for the body.

All new products should be introduced into the children's diet gradually, with an interval of several days between doses. If you plan to give the baby raspberries in combination with other foods, you need to make sure that it is combined with exactly those foods that are already familiar to the child. After initial administration, closely monitor for signs of food allergy. It is recommended to wait at least three days before introducing another "new" food to the child's menu.

Contraindications for use

It is important to remember that raspberries can be given to babies for the first time at the age of about twelve months, one berry at a time. If a child has any signs of an allergy, parents should first consult a pediatrician before introducing berries into a regular diet. Typical signs of an allergic reaction may include swelling, cramps, rash, diarrhea, or vomiting. If the baby has breathing problems, convulsions begin or loss of consciousness occurs, an ambulance is immediately called. Raspberries are a very useful product, as they contain vitamins, minerals and organic compounds. But given that raspberries are among the products that often cause allergies in infants, the product should be introduced into the baby's diet very carefully.