Woodland animal baby shower food ideas
Woodland Themed Baby Shower Food Table
Creative and delicious Woodland Themed Baby Shower Food ideas that everyone will love! Perfect fit for any budget, large or small! Post contains helpful affiliate links at no extra cost to you.
I had the opportunity to help throw a woodland themed shower (click on the link for more details!) for a friend expecting her first little boy. You can read about all the activities and decor in the link above. I did help with a lot of the decorating but I can't take any credit for the adorable woodland themed food table… it was all my friend Caden!
She arranged and displayed everything handsomely. The touches of woodsy shrubbery and little forest friends, the treats/food she chose, all the way down to the food labels and banner she made, I loved every single aspect of it! So dang cute! 
Those baby moccasins are so tiny and adorable! 
Let's just start off by saying you can go CRAZY with food ideas for a woodland themed party! There are just so many possibilities and your imagination is the only limit! 
We served a variety of creative, delicious munchies that were spot on with our theme.
It helped that the baby shower was in between breakfast and lunch so there wasn't a need for a set menu but rather a few sweet and savory goodies.  
HEDGEHOG
Can we please stop and talk about how cute this cheeseball hedgehog is?! I mean, how adorable is he!
And not too complicated to make either. Any cheeseball recipe will do then form the cheese ball into an oval with a point. Top with a few pecans and walnuts (halved almonds work too!), and finish him off with three raisins for the eyes and mouth.
So darling! It was such a pity the poor thing lost it's head rather quickly and most of it's body because it was so delicious! 
TWIGS
People will definitely be snapping a twig or two while walking in this forest, especially if they have chocolate in them! Pirouline Wafers were used for the "twigs".
ACORNS
These "acorns" are merely Hershey Kisses and Mini Nutter Butters with a tad bit of chocolate frosting to stick them together.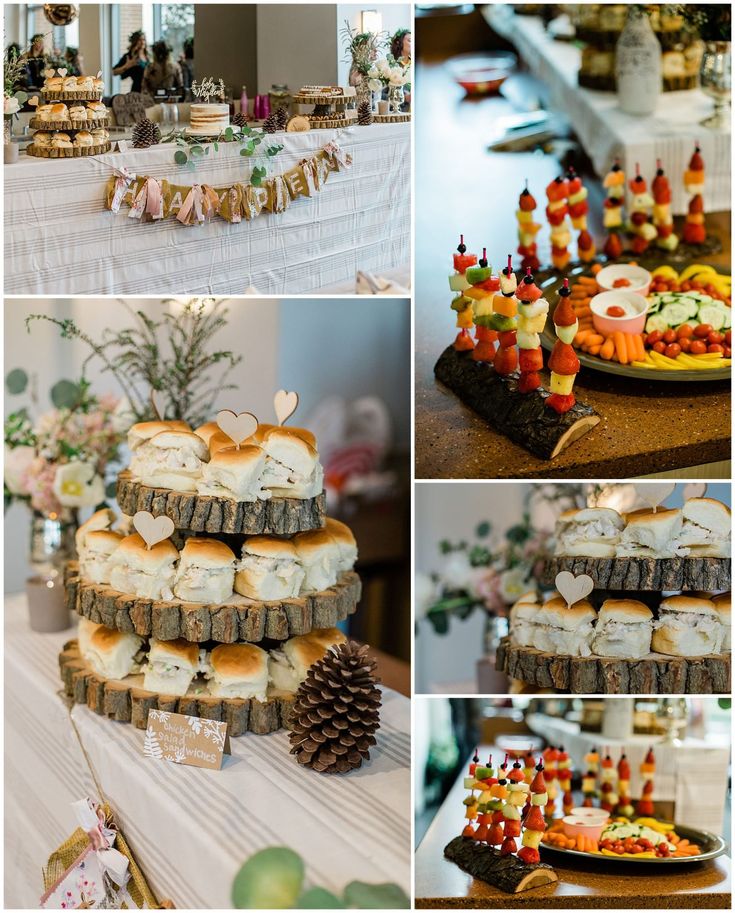 Super easy to assemble and so on point with the forest theme! 
TRAIL MIX
What better thing to munch on while walking in the forest than trail mix! Buy a prepared mix or make your own by combining any of the following: raisins, variety of nuts (like almonds, cashews, peanuts), m&ms, dried fruit (cranberries, apricots, coconut), pretzels, seeds, chocolate covered nuts/candies, marshmallows, and anything else you are hankering for!
You can always add a few 'bears' (teddy grahams or gummy bears) and 'twigs' (pretzel sticks) to create the perfect woodland trail mix!
MOOSE MUNCH
Slap a label to some popcorn (this is my favorite!)- BAM, "moose munch". I'm not exactly sure what moose eat… but popcorn is always good right?
FOREST BERRIES
It's always a treat when you find some tasty forest berries! The colorful array of blackberries, strawberries, blueberries, and raspberries was definitely a fan favorite.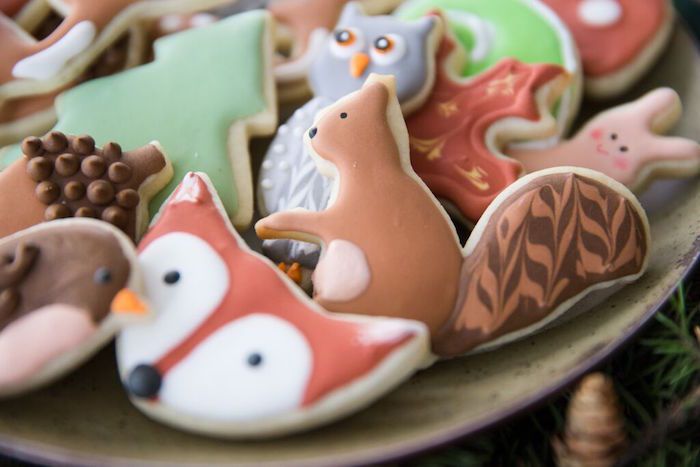 DEER DROPPINGS
Chocolate covered candies in a dish aren't all that impressive. But create a fancy sign for them and label it "deer droppings" and you have taken that chocolate to a whole new level of fun!
CUPCAKES
Every party needs a treat and these fruit topped cupcakes were just the thing to satisfy every sweet tooth! The cupcakes were displayed on a wicker basket which brought some great texture to the table and it also added a fun picnic feel. 
WOODLAND INSPIRED CAKE
And always the crowning piece, the cake!
If you are not a cake decorator, this is right down your alley! All it is is a white box cake with white frosting with that "naked cake" feel. Then dressed up with a bit of moss, acorns, and pinecones and displayed on a wood slice cake stand (which is just a thick wood slice she place on top of a white cake stand). Super simple and yet absolutely perfect! 
It is actually the same type of cake she made for the Floral Baby Shower.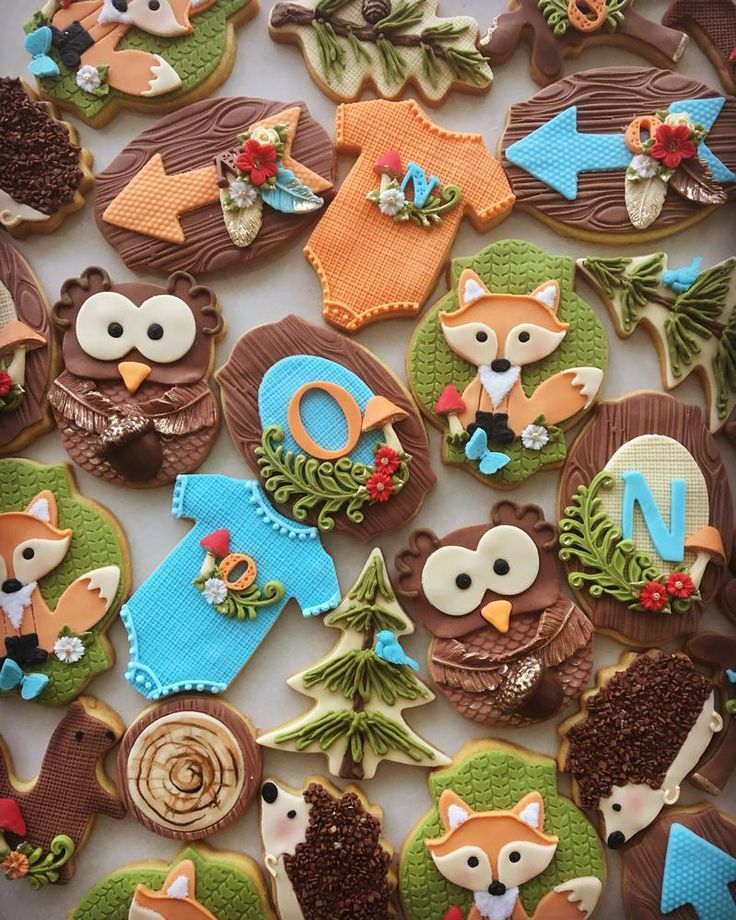 I love how versatile it is!
DRINKS
Water was dressed up with these fox water bottle labels. Originally we had all discussed serving "pond juice" to go with the theme. You may have seen "pond juice" floating around on Pinterest if you have been searching through woodland parties. It's just a light green punch. 
Anyways when going over details, I asked Caden if she wanted to use my drink dispenser. She said no because she was just serving water. She added that she didn't want any "pond juice" spilt on her floors. I don't say I blame her! 
And just a helpful hint with the water bottle labels, since I did print the labels on paper, there is the risk of them getting wet and then peeling off. So I used scotch tape to go around the label. Result? Waterproofed labels. 🙂
And there you have it! Our Woodland themed Baby Shower food spread! I hoped you loved these ideas… probably not as much as we enjoyed the food though! 😉 
What are some awesome
woodland party food
that you want to create?
Let me know in the comments below! And be sure to tag @aspenjay on Instagram on your woodland party photos.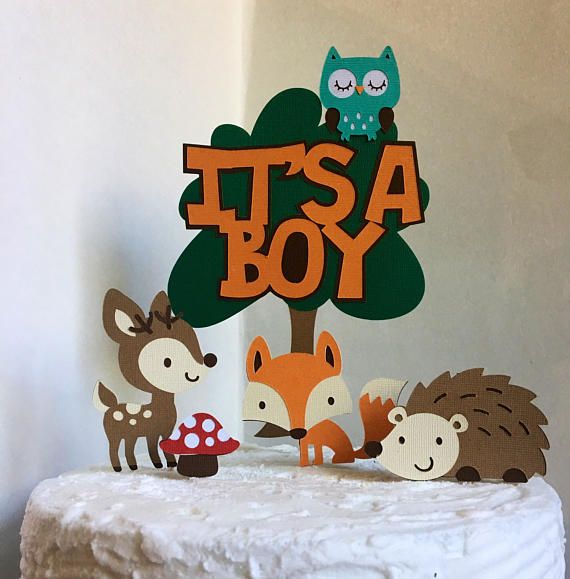 I WANNA SEE THE FUN!!!   
How about an alternative guest sign in at your party? Download this cute fox guest book for free!
Hosting a baby shower? Grab this Woodland 8 games pack in the shop!
This entry was posted in Baby, Baby Showers, Party and tagged baby shower, baby shower ideas, boy baby shower, girl baby shower, woodland, woodland baby shower, woodland food.
Woodland Themed Baby Shower
Recently, we showered my niece with a really fun and beautiful Woodland Themed Baby Shower for her baby boy arriving in October! With rustic decorations and a simple, but delicious party menu, we had a wonderful day celebrating baby Grayson!
My niece is having a baby boy in October and myself, my sister, my mom, and niece's boyfriend's mother decided to throw her a shower to celebrate! It was a beautiful day and we had so much fun planning for the shower! Lots of laugh and fun family time together is always my favorite.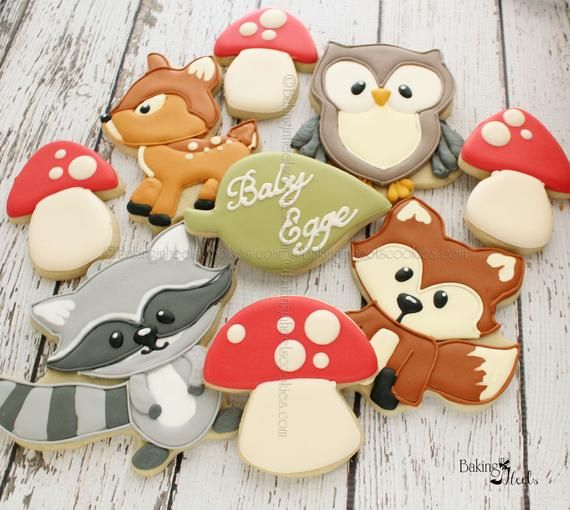 We are so excited to have another baby to love on in the family and we cannot wait for his arrival!
My mom, sister, and I split up the menu and decided what each would bring. We all had to travel with our food, so the challenge was to make food that we could make in advance and travel with! I think we nailed it and everyone seemed to love the menu! We took some traditional menu items and made them to fit the woodland theme.
My sister arranged her veggies like an owl which was adorable and took the popular caprese skewers and made them look like mushrooms on a log! It was so cute!
My niece Alexis made these chocolate covered pretzel birch branches. They tasted great and looked adorable served in mason jars!
Everyone loves fruit salad but my mom added them to waffle cones to give them that woodsy look!
My sister made some amazing homemade breads to serve alongside the main courses of tuna and lemon almond chicken salad.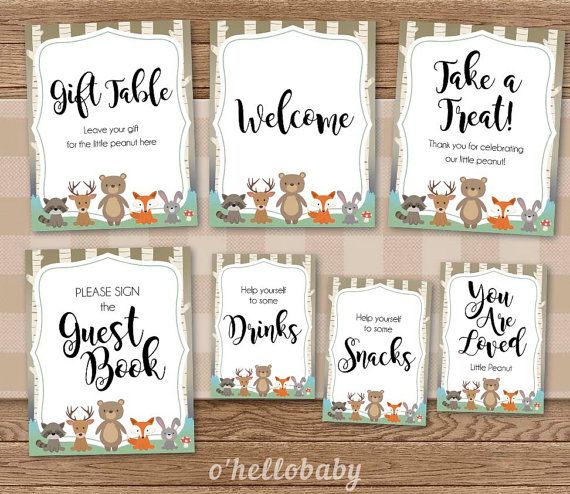 Woodland Themed Baby Shower Menu
Owl Veggies
Caprese "Mushrooms"
Birch Pretzel Branches
Bear Tracks (Chocolate PB No Bake Cookies)
Spicy Oyster Crackers
Peanut Butter Cup Cheeseball
Harvest Salad
Lemon Almond Chicken Salad
Tuna Salad
Homemade Breads
Cone Fruit Cups
Mediterranean Orzo Salad
Almond Cake (from Batter Bake Shop)
Woodland Animal Cookies (From Batter Bake Shop)
I loved these simple log holder place cards from Amazon. They were inexpensive and I saved the logs to use again! The Pond Punch was a big hit with the kids and adults!
Woodland Themed Baby Shower for a Boy
For serving decor, we used clear glass containers and then varied their heights using pieces of wood. Fortunately, my sister was having trees taken down a week before the shower, so she asked them to save her some wood! And yes, we got a lot of laughs over the number of times the word wood was said at this shower 🙂
I added some moss and mushrooms from Michael's, which rounded out the rustic decor.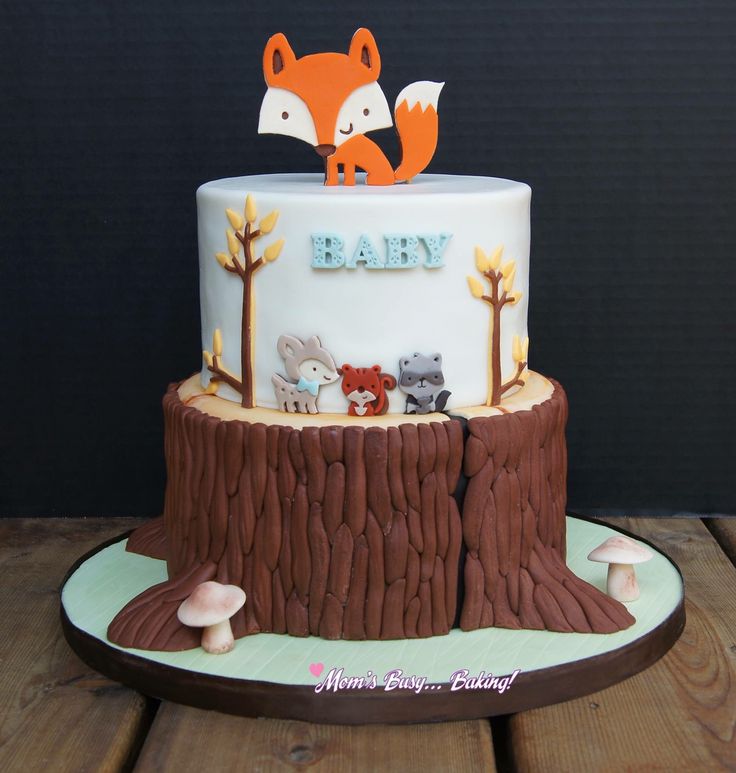 You are already so loved baby Grayson! We can't wait to meet you!!
Looking for more fun parties?
A Mickey Mouse Clubhouse Birthday Party Decorations
One in a Melon Party 
A Princess Party for My Favorite Little Girl!
A Disne Inside Out Party!
what to cook for a 10 year birthday
How much do children need to be happy? To spend a wonderful holiday, the most anticipated of all, with family and close friends, and even in such a way that it will be remembered for a long time. And caring parents will help in this - for this they need to prepare in advance and carefully plan everything. On the eve of a child's birthday, especially such a round date as 10 years old, every mother wonders, so what to cook on the table? And if you decide to celebrate this event at home, then the tips of the Zatusim resource will be useful to you.
Contents
What you need to know when choosing meals
Setting up a table for a 10-year-old child's birthday is, of course, easier than for younger children, for whom the list of food is limited.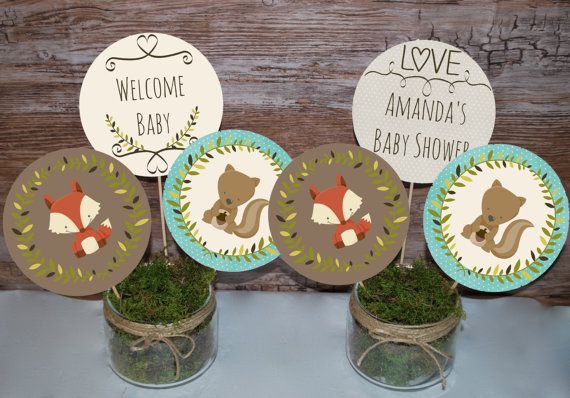 But it is still important to choose fresh and high-quality ingredients for cooking.
Try not to use extravagant foods and recipes when composing the menu, especially if you are not sure that your child and guests will want to eat it.
It is best to choose food familiar to your baby, but prepared in a special way.
By nature, we tend to separate food, and in children this is especially pronounced. Therefore, the simpler the treats are, the more the guys will like them.
Choose less fatty foods and try not to use frying when cooking, because tasty food can be prepared correctly and be healthy.
If other children were invited to the birthday party, it would not be superfluous to ask mothers about the presence of allergic reactions or other restrictions on products.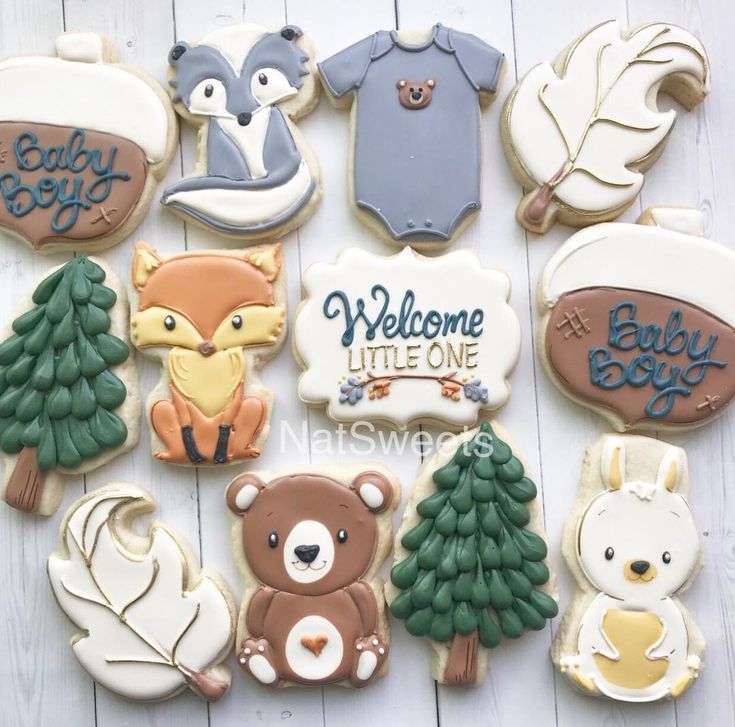 Another important aspect is safety. Keeping track of active children in the heat of the holiday is not easy, so make sure your food and table are as safe as possible.
Children are very fond of fresh fruits and vegetables - when serving them, make sure that the treats are well washed and, if possible, pitted.
Avoid fish with bones, complex sandwiches, spicy foods, and foods with strong allergens.
Fish dishes should be discarded, because even after a thorough check, small bones may remain, and if someone chokes, the holiday may be completely ruined. And not all children like to eat fish.
Children's birthday menu options
Chicken dishes are a great option for a hot dish - most children have a positive attitude towards it.
Battered baked legs will definitely appeal to 10-year-olds - they are tasty and easy to eat with your hands. This treat is easy to prepare and can be fun to decorate with paper tassels.
Give preference to simple salads that can be put into bowls.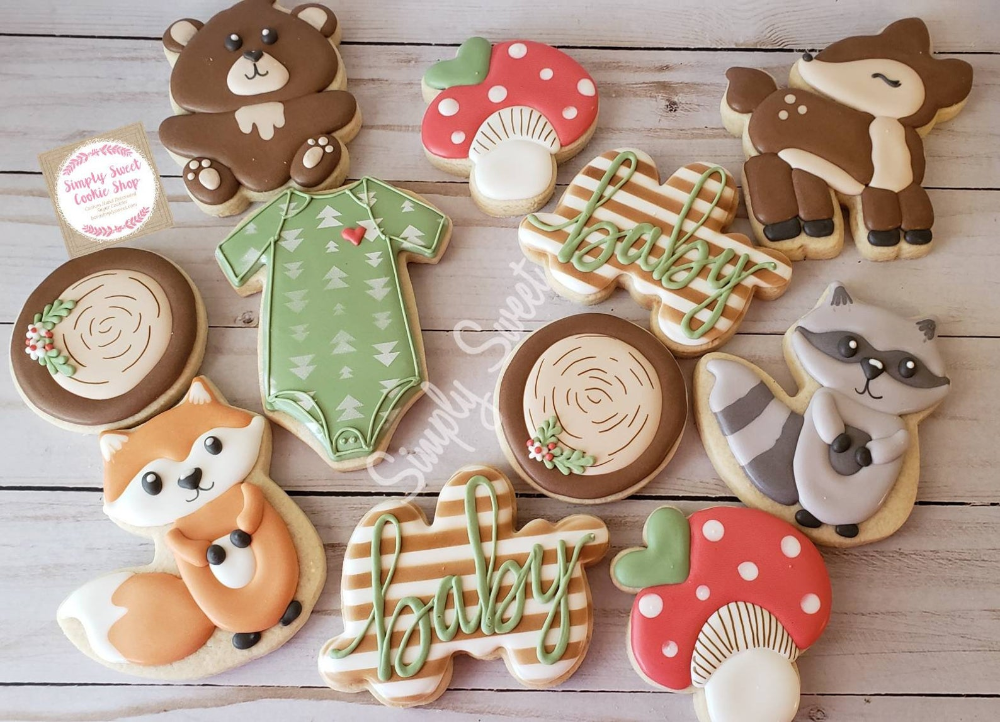 Arrange the filling in shortbread baskets or tartlets.
It is much more interesting for children to treat themselves to such snacks than to sit in front of a plate full of heavy salads.
Make small sandwiches with homemade pork, cheese or pâté. But it is better to avoid smoked meats and sausages.
An excellent solution for a festive table are various canapes decorated on skewers - such a treat will definitely be eaten.
Avoid the abundance of store-bought sweets and candies, many delicious desserts can be prepared at home.
The birthday menu for a 10-year-old girl can be varied with all kinds of fruit and berry jellies, mousses. Milkshakes and chocolate puddings also make great table decorations.
It is better to replace carbonated drinks with natural juices and fruit drinks. The time of bottled cola and forfeit on the tables is over, and every mother who cares about the health of her children is able to prepare delicious and healthy drinks.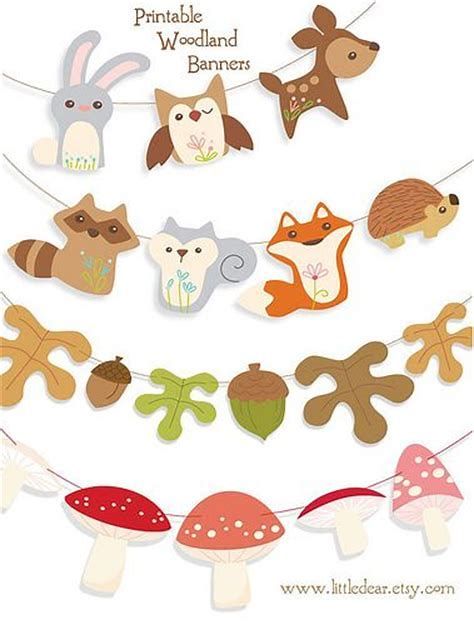 Cooking meals that children love
Almost any healthy dish can be transformed into a children's menu for 10-year-old guests. But there are treats that children especially like. We will include them in our menu.
Snacks, sandwiches and canapes
Small snack sandwiches and canapes make a great menu item for a 10 year old's birthday. Make small sandwiches. The ideal size is 5x5 cm, so they are much more convenient to eat.
Products can be cut into various shapes (stars, circles, fish) using cutters and put on skewers. It is desirable that the skewers are not very sharp, which will exclude injuries.
You can string anything on skewers: fruits, vegetables, cheese, cold cuts, bread. Alternate colors - so the appetizer will look much more interesting.
Even more recipes in the material 7 sandwiches that are impossible to resist.
If the party is outdoors or in the woods around a campfire, prepare covered sandwiches - burgers and sandwiches delight children.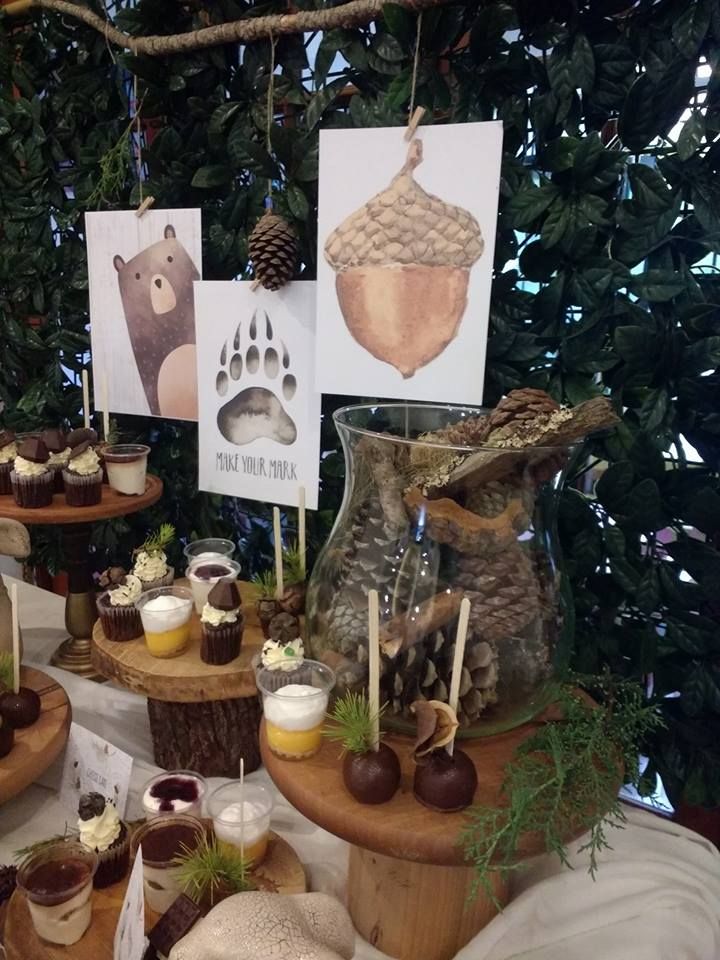 Homemade pizza for a birthday
For a 10 year anniversary, a girl or a boy can have pizza. Children simply adore it, and will prefer it to many other dishes.
This Italian open pie can be both the main treat on the table and a small snack. It all depends on the filling you choose and how you serve it.
You can bake one large pizza or make small portioned treats.
The golden rule of baby food is the simpler the better. Therefore, chicken, cheese, pickled cucumbers, tomato sauce are perfect as ingredients for pizza.
Do not overload it with olives or onions - children often do not eat these foods.
Homemade lemonade
Cooling drinks are indispensable in summer. This is where homemade lemonade comes in handy.
To make lemonade you will need:
The proportions of the ingredients are arbitrary. Usually, juice and zest of 1 lemon is enough for 1 liter of water.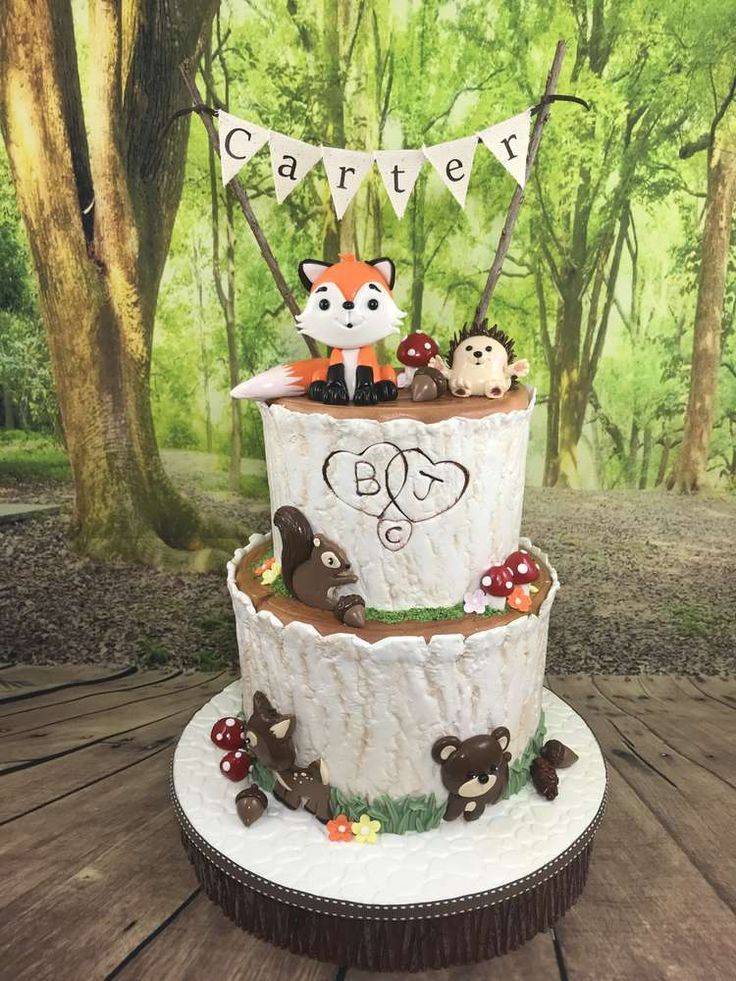 But everything will depend on the size and freshness, acidity of the fruit. Add sugar to taste as well. For 3 liters of drink, 1 glass of granulated sugar is consumed.
Wash the lemon thoroughly and scald it with boiling water. Remove the zest from the citrus on a grater.
Squeeze out all the juice, then strain to remove the pits.
Boil water and add zest and sugar. Continue to boil the drink for another 10 minutes.
Cool the syrup and pour in the squeezed lemon juice.
Lemonade is ready! Store in the refrigerator in a sealed container.
Berry smoothie
You will need 1 kilogram of ripe strawberries. You can use wild strawberries or wild strawberries, or other berries that are in season.
To make a delicious smoothie, mix 2 cups of juice (fruit drink), berries, melon pieces, banana in a tall bowl.
Beat the resulting mixture well with a blender until smooth.
Pour into tall glasses and garnish with fruit.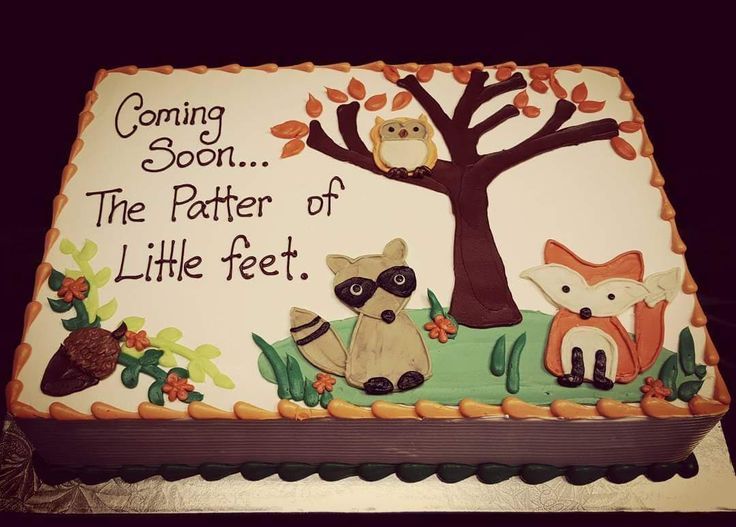 This drink will be a great addition to any appetizer or dessert.
Interesting recipes with the use of berries in the material Dishes of gooseberries and raspberries on the festive table.
10th birthday cakes
What birthday is complete without a cake - its appearance almost always becomes the culmination of the holiday.
Of course, mothers always have a choice - to order a birthday cake for a 10-year-old boy in a pastry shop or bake it at home on their own.
If you have free time, the second option is preferable, as you will know exactly what ingredients the cake for children is made from.
The rules for the safety of components and the preparation of a cake for the 1st anniversary of the baby remain relevant for the first anniversary.
In addition, there are recipes for amazingly delicious and easy-to-prepare treats, from classic cakes to funky gingerbread, desserts, cupcakes, muffins.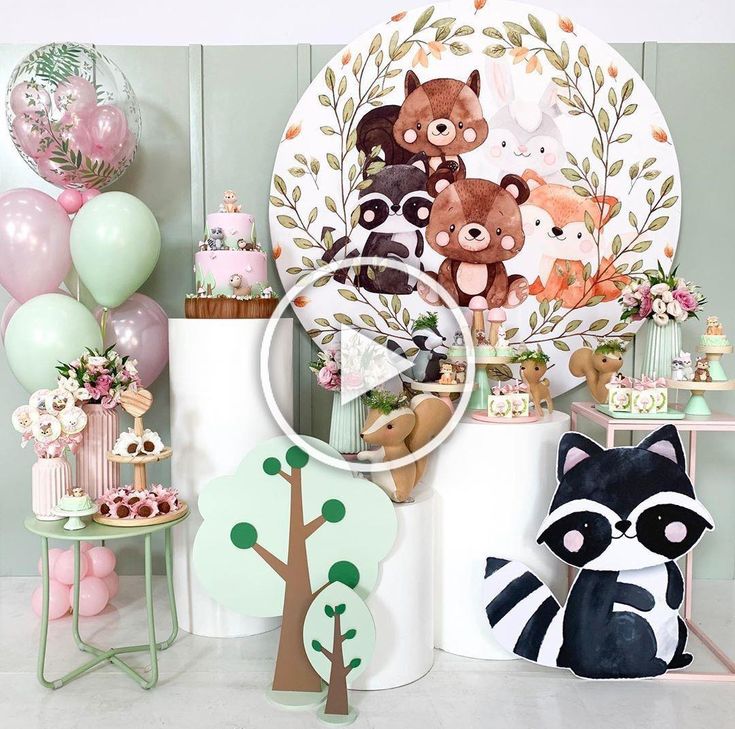 No-Bake Jelly Cake
Even if you don't have experience with complex pastries, making a jelly cake is easy. In addition, there is a place for creative experiments and the embodiment of the most incredible ideas.
For cooking you will need:
butter;
shortbread biscuits;
cinnamon;
fruits;
gelatin;
chocolate;
heavy cream;
curd mass;
powdered sugar.
Prepare butter, cookies and cinnamon for the base. Mix the ingredients thoroughly and tamp in a detachable cake mold. We send it to the freezer for 15-20 minutes.
For the next jelly layer, you can choose any filler - fruits, berries, chocolate. The most beautiful cake will turn out if you combine several layers.
Prepare the gelatin mixture according to the instructions on the package, add melted chocolate and heavy cream - 200 ml. Stir and send to simmer over low heat, not bringing to a boil.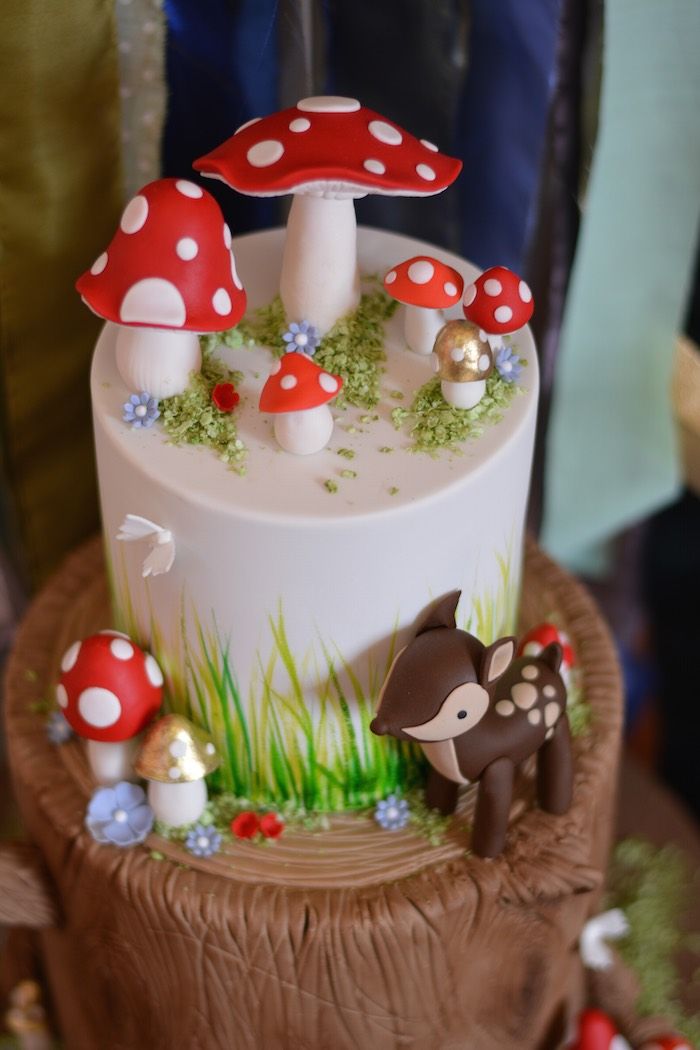 In a blender, mix 200 g of the curd mass with the prepared chocolate mixture and add 50 g of powdered sugar. Put it on the base of the cake and send it to harden in the cold.
At this time, prepare the next layer.
Add berry juice, chopped fruits and berries to the new gelatin mixture. Let it brew a little and fill it with the first layer after it has hardened.
You can combine the number of layers and their content as you wish. Decorate the cake to your taste - with fresh berries or almond flakes, chocolate chips or marzipan figurines.
A 10 year old girl's birthday cake can be not only a delicious treat, but also a great activity for your child.
Involve the young birthday girl in the cooking process, giving her the freedom to be creative.
Such joint chores on the eve of the holiday will definitely please girls and even some boys.
Festive table setting
It is important to remember that children are not adults who are ready to sit at the table for hours on end.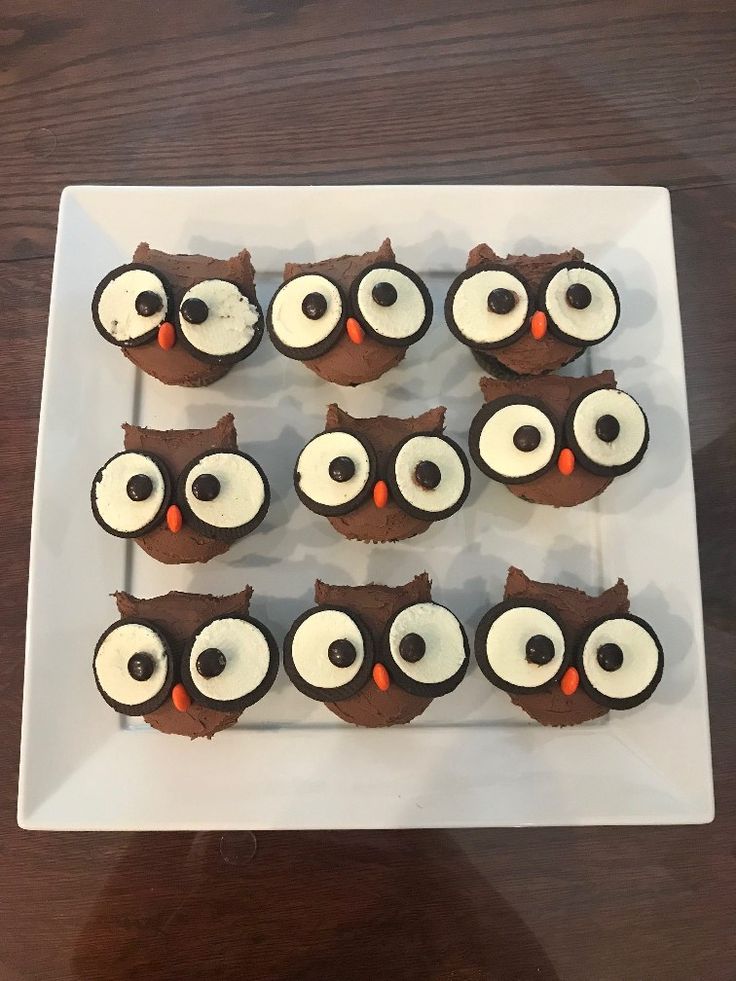 Most likely, the holiday will not do without competitions and games, where only at intervals the kids will run up to the table and have something to eat and chew on the go. Try to create comfortable conditions for them.
Unbreakable plastic dishes will help out, small portions of food that are convenient to take from the table.
Drinking cups can be inscribed with guest names, resealable cocktail and smoothie bottles with straws.
Treats can be decorated in the shape of animals or cartoon characters. Fruits and vegetables are fun to cut with the help of special kitchen utensils.
Summing up, let's highlight the main points that must be taken into account when compiling a children's birthday menu:
Think over the dishes for the birthday of a 10-year-old child in advance.
Avoid complicated recipes and extravagant ingredients.
It is better to serve familiar foods, but prepared in an original way.
Homemade pizza will be a great treat for a 10 year old child's birthday.
Use less store-bought sweets - delicious desserts can and should be prepared at home.
Carbonated drinks are easy to replace with fruit drinks, compotes or juices.
Try the delicious no-bake cake.
Beautifully set the table and dishes, then your child and guests will definitely be satisfied.
Video: children's holiday menu
What and how to cook for a children's holiday is shown in detail in the video:
30 recipes from Eat at Home. Cooking articles and life hacks
A picnic is a great opportunity to relax mentally in nature with friends and family.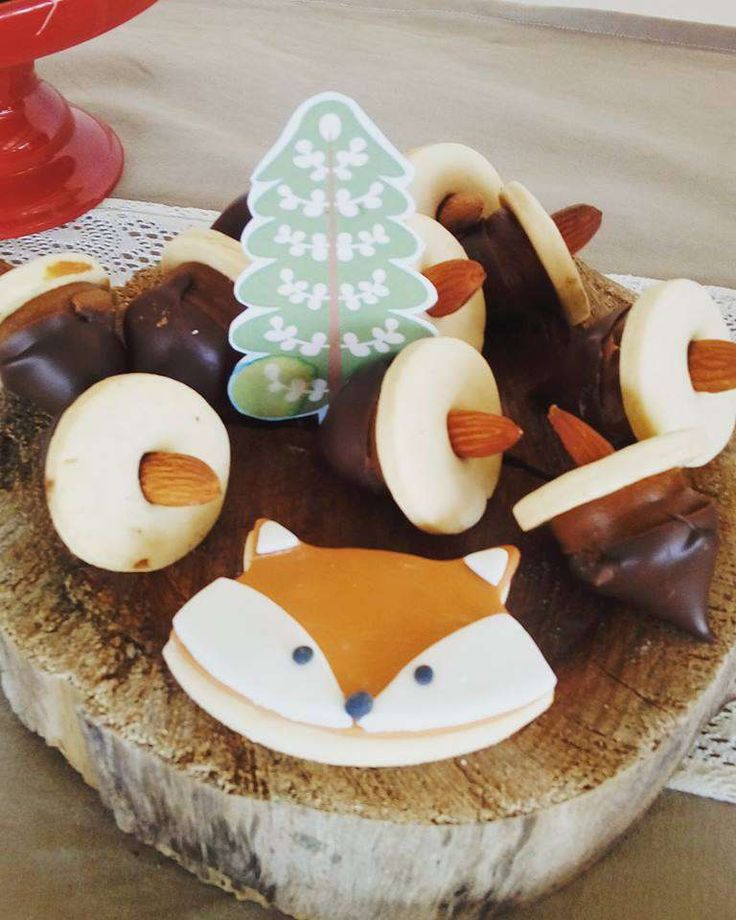 To make everyone not only have fun, but also taste delicious, the editors of Eat at Home have prepared a large selection of snacks and snacks. We tried to collect a variety of recipes in one place so that everyone will definitely find something to their liking. We hope you did!
Choose your favorite ideas, get inspired and experiment.
Italian-style eggplant rolls
We invite you to cook a well-known dish with filling with Mediterranean notes. The crushed pasta is so tasty that it's hard to resist the temptation to eat it right away!
Detailed recipe.
Falafel in a pita with lettuce and tomato
Falafel is a good alternative to a meat patty and can be served with a sauce made from tahini paste with lemon juice and spices.
Detailed recipe.
Onion rings
Such an appetizer is suitable both for home friendly gatherings and for going out of town. The dish will be eaten with pleasure even by those who do not really like onions, because the rings are very tasty and crispy.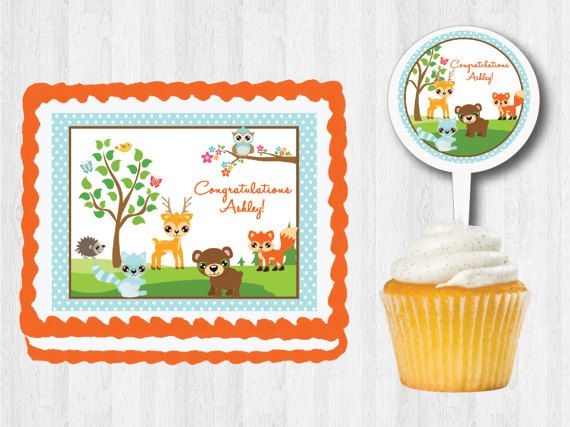 Detailed recipe.
Grilled lavash à la khachapuri
If you are going on a picnic, be sure to bring along a few sheets of lavash and a simple cheese filling in a container. The collected snack will scatter instantly!
Detailed recipe.
Baked Liver Pate with Mushrooms
Delicate liver pate goes well with any bread or flatbread. Take it with you to nature for a hearty snack.
Detailed recipe.
Chicken Pepper Bacon Pita
If you have some holiday chicken left and don't know what to do with it, turn the leftovers into an amazing snack. A sauce of mustard and smoked paprika will enhance the taste of the dish even brighter, and red wine vinegar will add spice.
Detailed recipe.
Suluguni rolls with feta cheese
Appetizer stuffed with Serbian feta cheese is suitable not only for the dinner table, this fragrant cheese dish will also be appropriate at a picnic. Before going outdoors, place the rolls in a container and refrigerate for an hour.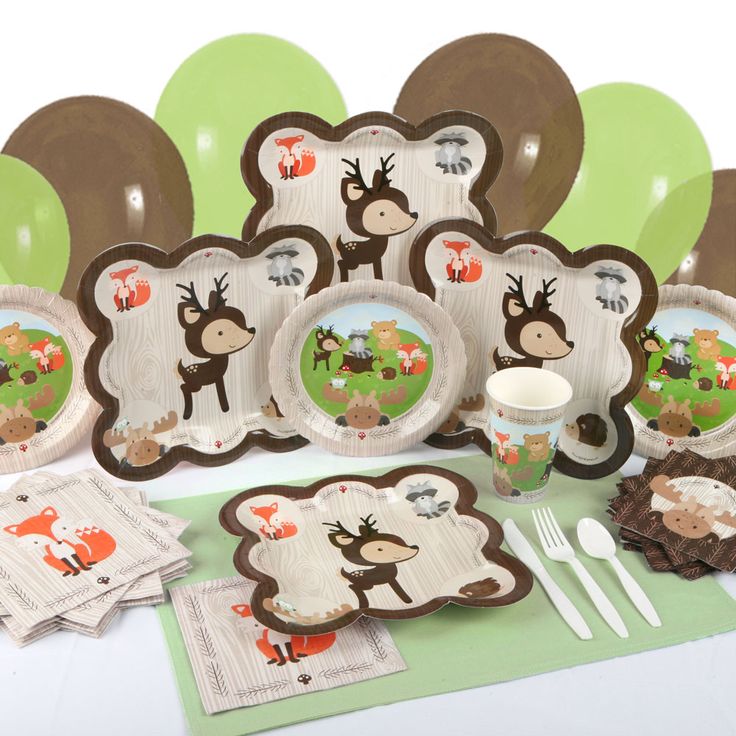 Detailed recipe.
Mini puff pastry
Mini puff pastry can be prepared with any filling. We offer a recipe based on Italian motives: with mozzarella, pesto sauce and tomatoes.
Detailed recipe.
Paprika Chicken Roll
A worthy alternative to sausage. A quick, economical and easy chicken roulade recipe. You can use the breast, but a juicier roll is obtained from a whole bird. Make an appetizer in advance and it will definitely help you out on a picnic.
Detailed recipe.
Snack cake with sun-dried tomatoes, olives and spinach
Unusual bread improvisation, which can also be prepared for a festive table. It goes well with grilled fish or meat.
Detailed recipe.
Guacamole
Hearty veggie Mexican avocado dip to go with corn tortillas, crackers and veggie sticks.
Detailed recipe.
Salmon Spring Rolls
Treat your friends to this popular Asian snack. Remember to soak rice paper in water before use to make it soft and pliable.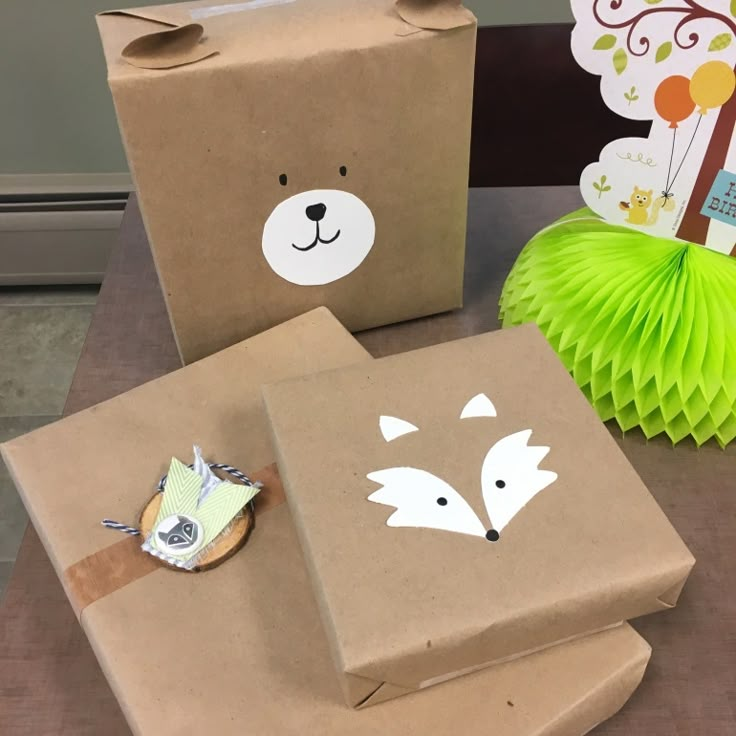 Detailed recipe.
Egg, cheese and onion biscuit
Even a novice cook can cope with the preparation of a biscuit. Universal dough goes well with any fillings, but boiled eggs with young onions and greens are the most summer option!
Detailed recipe.
Vegetable salad "Three cabbages"
The best addition to shish kebab is fresh vegetable salad. Instead of the usual duet of cucumbers with tomatoes, we recommend preparing cabbage platter with carrots and green peas.
Detailed recipe.
Spring Sandwiches
Bright sandwiches will delight your friends and relatives with their unusual look. Such a treat is easy to make at home and take with you for a walk or a trip.
Detailed recipe.
Stuffed Mushrooms
For stuffed mushrooms, it is better to use mushrooms with large caps. Decorate the appetizer with sour cream and fresh herbs.
Detailed recipe.
Salad bread rolls
This recipe can be filled with any salad you like.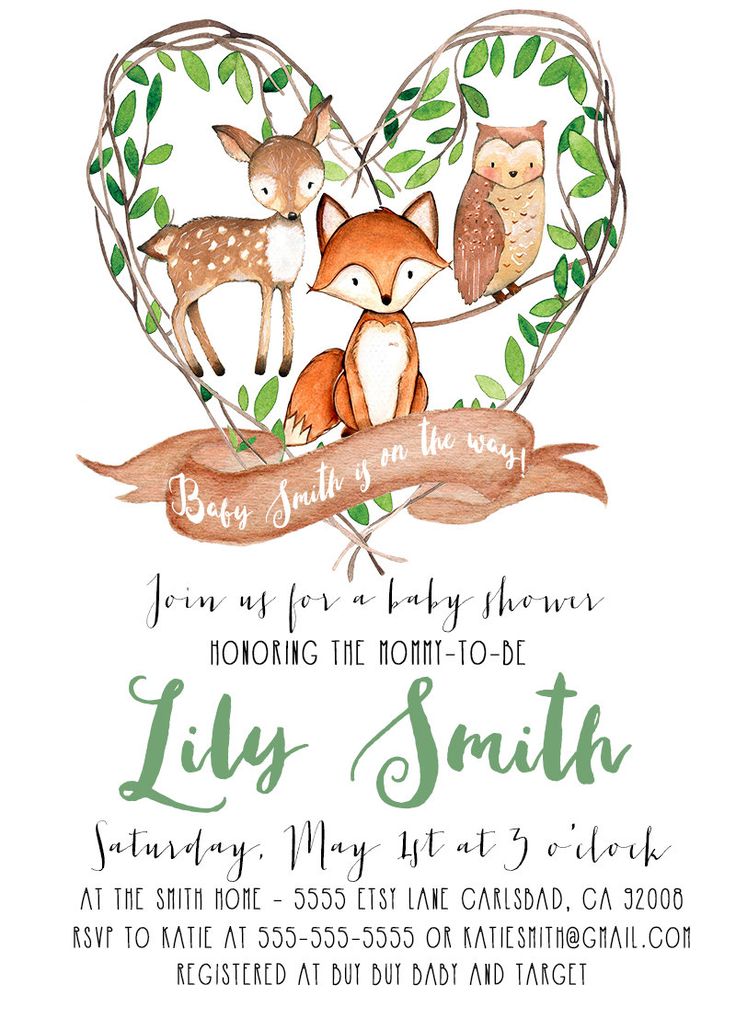 Fantasize!
Detailed recipe.
Elementary pie with young cabbage
Appetizing homemade pie with young cabbage will be especially good in nature with hot tea.
Detailed recipe.
Baked beetroot mousse
An easy-to-make but very original spread with baked beetroot, curd cheese, herbs and walnuts.
Detailed recipe.
Lightly salted cucumbers
A quick recipe for lightly salted cucumbers in a bag. You will need currant leaves, dill, horseradish and garlic. You can serve it to the table in 3 hours!
Detailed recipe.
Potato biscuits with cheese and herbs de Provence
Choose the shape of cuts at your discretion: squares, rhombuses, circles. If you roll out the dough very thinly, the cookies will turn out more crispy. Any cheese will do.
Detailed recipe.
Puff ears with parsley pesto
Appetizer of puff pastry with pine nuts and pesto to whet your appetite. Such pastries can still be prepared as a treat for tea for those who do not like sweets.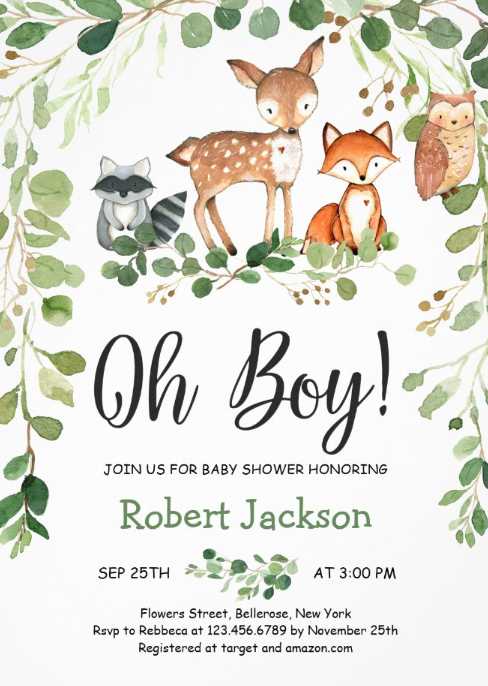 Detailed recipe.
Baked corn
Corn on the cob is usually boiled, but when baked with olive oil and paprika, the cobs are even tastier.
Detailed recipe.
Mozzarella Garlic Tortilla
Fragrant homemade garlic, mozzarella and herb tortilla to complement fresh vegetable salads, fried chicken or grilled meats.
Detailed recipe.
Baked aromatic zucchini
Baked vegetables are always delicious! Introducing a quick and easy way to prepare zucchini with parmesan, herbs and dried garlic.
Detailed recipe.
Battered cauliflower
In nature, while waiting for the meat to be cooked, it will be very nice to have a bite of crispy battered cauliflower with sparkling water.
Detailed recipe.
Baked salmon riete
Riette is a heritage of French cuisine. It differs from pate in that it does not have a uniform smooth texture, but a coarser fibrous texture.
Detailed recipe.