Baby feeding list
Baby formula feeding chart: How much formula by weight and age
Is your baby getting too much or too little formula? It's an important question that worries many new parents, especially those with newborns. When deciding how much formula to give your baby, it's important to watch their hunger cues as well as looking at guidelines based on age and weight. In general, before they're eating solids, babies need 2.5 ounces of formula per pound of body weight each day.
These guidelines are for babies who are exclusively formula-fed for the first 4 to 6 months, and then fed a combination of formula and solids up to age 1. If your baby is getting a combination of breast milk and formula, talk to their doctor for separate advice.
Your pediatrician can tell you where your baby falls on the growth charts, make sure they're growing steadily on their own growth curve, and help you ensure that they're getting a healthy amount of formula. If you're ever worried about your baby's growth, behavior, or development, talk with their doctor.
How much formula for a newborn
For the first few days, offer your newborn 1 to 2 ounces of formula every 2 or 3 hours. (At first, newborns may only take a half ounce of formula at a time.)
After the first few days, give your newborn 2 to 3 ounces of formula every 3 to 4 hours.
Initially it's best to feed your formula-fed newborn on demand, whenever they show signs that they're hungry. Because your little one can't tell you when they want a bottle, you'll need to learn to read their hunger cues. Crying is often a late sign of hunger, so if you can, try to catch the earlier signs that it's time for a feeding.
Here are some hunger cues to watch for:
Smacking or licking their lips
Rooting (moving their jaw, mouth, or head in search of food)
Putting their hands to their mouth
Opening their mouth
Fussiness
Sucking on things
Becoming more alert
Crying
As time passes, your newborn will begin to develop a fairly regular feeding schedule.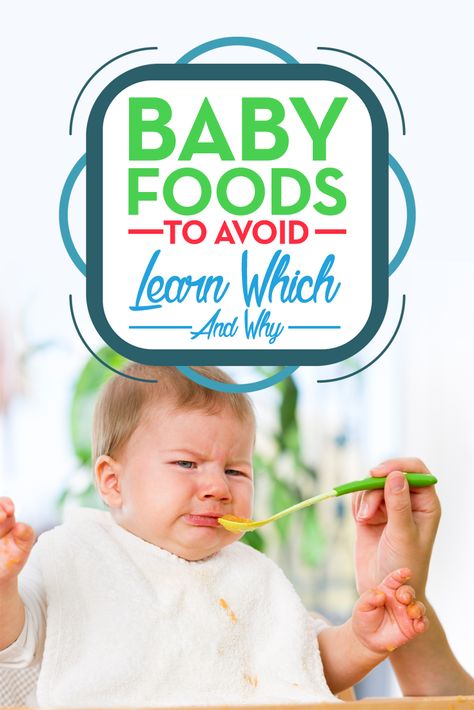 You'll become familiar with their cues and needs, and knowing when and how much to feed them will be much easier.
Formula feeding chart by weight
During the first 4 to 6 months, when your baby isn't eating solid foods, here's a simple rule of thumb: Offer 2.5 ounces of formula per pound of body weight every 24 hours, with a maximum of about 32 ounces.
| Weight | Ounces of formula |
| --- | --- |
| 6 pounds | 15 fl oz every 24 hours |
| 7 pounds | 17.5 fl oz every 24 hours |
| 8 pounds | 20 fl oz every 24 hours |
| 9 pounds | 22.5 fl oz every 24 hours |
| 10 pounds | 25 fl oz every 24 hours |
| 11 pounds | 27.5 fl oz every 24 hours |
| 12 pounds | 30 fl oz every 24 hours |
These numbers aren't rigid rules. They offer a rough estimate for what your baby may need. Some babies will grow well while taking less than the recommended amount, while others consistently need more.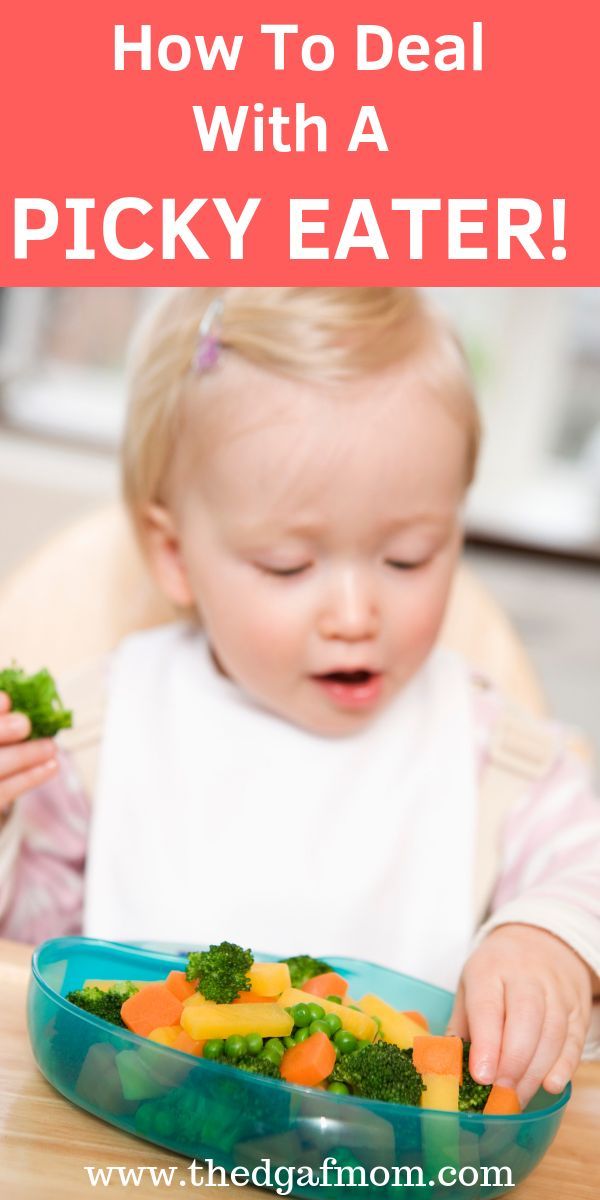 Your baby's daily feedings will also vary according to their individual needs – in other words, they may want a bit more on some days and a bit less on others.
Formula feeding chart by age
Here are typical amounts per day based on age:
| Age | Ounces of formula |
| --- | --- |
| Full-term newborn | 2 ounces per bottle every 3 to 4 hours |
| 1 month old | 3 to 4 ounces per bottle every 3 to 4 hours |
| 2 month old | 4 to 5 ounces per bottle every 3 to 4 hours |
| 3 month old | 4 to 6 ounces per bottle every 3 to 4 hours |
| 4 month old | 4 to 6 ounces per bottle, 4 to 6 times a day |
| 5 month old | 4 to 6 ounces per bottle, 4 to 6 times a day |
| 6 month old | 6 to 8 ounces per bottle, 4 to 5 times a day |
| 7 month old | 6 to 8 ounces per bottle, 3 to 5 times a day |
From 8 months old until their first birthday, you can expect your baby to have 7 to 8 ounces per bottle, 3 to 4 times a day.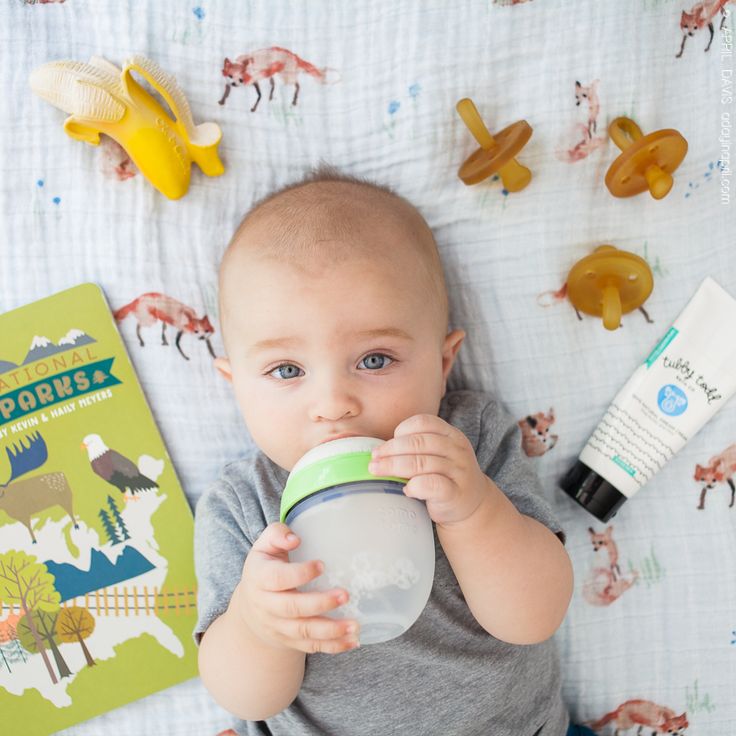 As your baby gets older – and their tummy gets bigger – they'll drink fewer bottles a day with more formula in each. It's important not to overfeed your baby so they'll stay at a healthy weight. Your baby shouldn't have more than 32 ounces of formula in 24 hours.
When they reach their first birthday, they can stop drinking formula and transition to cow's milk in a bottle, sippy cup, straw cup, or open cup. Limit your toddler to 16 to 24 ounces (2 to 2.5 cups) a day of whole milk, so they have room for other healthy foods.
Here are signs that your baby's getting all the formula they need:
Steady weight gain. They continue to gain weight after their first 10 days and follow a healthy growth curve during their first year. (Most babies lose up to 7 to 10 percent of their birth weight in the first few days and then regain it by the time they're about 2 weeks old.)
Happy baby. They seem relaxed and satisfied after a feeding.
Wet diapers. They wet two to three diapers a day in the first few days after birth. Over the next few days, the amount should increase to at least five to six wet diapers a day.
Babies are usually good at eating the amount they need, but bottle-fed babies can drink too much at times. Here are the signs that they're getting too much formula:
Vomiting after a feeding may be a sign that your baby had too much. (Spitting up is normal, vomiting isn't.)
Tummy pain after a feeding can also be a sign of overfeeding. If your baby draws up their legs or their tummy seems tense, they may be in pain. (See other possible reasons for stomach pain in babies.)
If your baby seems to want to eat all the time, even after finishing a bottle, talk to your pediatrician. Using a pacifier may help soothe their need to suck.
Formula-feeding tips
In general, babies eat when they're hungry and stop when they're full, so resist the temptation to encourage your baby to finish each bottle. Overfeeding during infancy can contribute to obesity later in life.
Don't respond to your baby's every cry with a bottle. They may be crying because their diaper is wet, they're cold or hot, they need to be burped, or they want to be close to you. (Learn more about why babies cry, and how to soothe them.)
Your baby may be hungrier than usual during growth spurts. These typically occur 10 to 14 days after birth and around 3 weeks, 6 weeks, 3 months, and 6 months of age.
Read more:
Formula Feeding Problem Solver
How to safely store and use formula
What is baby-led weaning and what foods are best for it?
Baby-led weaning is a way to introduce solid foods to babies. Instead of spoon-feeding baby cereal and purees, parents skip straight to finger foods and let their baby feed themself. The best foods for baby-led weaning are large pieces of soft foods that are easy to grab and chew, like banana spears, baked apple slices, thin slices of toast, and soft-cooked meat.
There isn't much research on the benefits and drawbacks of baby-led weaning, so talk to your pediatrician to see if it's a good fit for your baby.
Baby-led weaning (BLW) is a method for starting your baby on solids. Instead of spoon-feeding them mushy cereals and purees, you put large chunks of soft food directly on the highchair tray or table, and let your baby grab the food and feed themself. It's called "baby-led" because you let your baby pick up the food and eat at their own pace, instead of controlling how much and how quickly they eat.
Just as with traditional spoon-feeding, your baby will continue to get most of their nutrition from breast milk or formula until they get used to eating solid food (usually around their first birthday).
Check out our videos to see how it's done:
Baby-led weaning: Signs your baby is ready
Baby-led weaning: Getting started
Baby-led weaning: 9 great finger foods
Baby-led weaning: Is gagging normal?
When to start baby-led weaning
Most babies are ready to start BLW when they're about 6 months old, though some may need more time.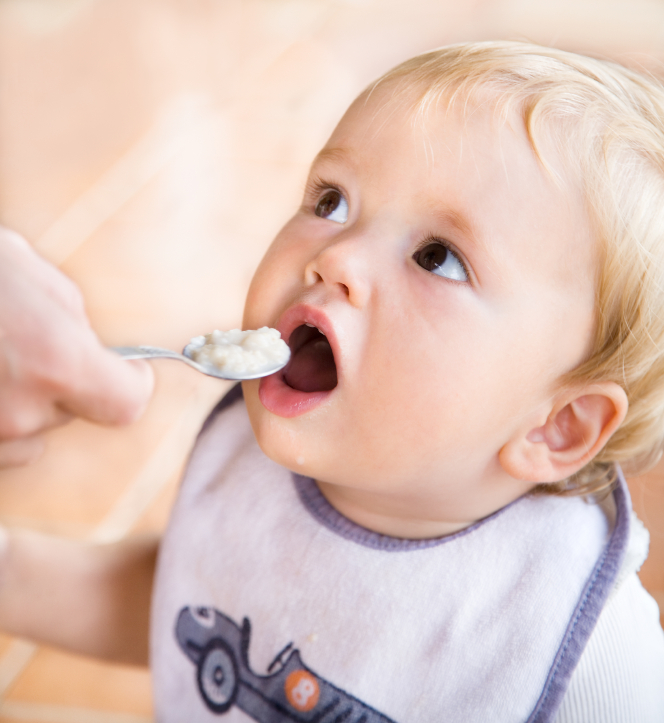 Your baby will give you a few signs they're ready for solid foods: If they can sit up without support, can grab and put objects in their mouth, and open their mouth when food is offered, they're probably ready to begin exploring table foods.
Keep in mind that BLW may not be right for babies with special needs or babies who are unable to pick up and chew food on their own. Talk with your baby's doctor before trying BLW, especially if:
Your baby has special needs and can't chew very well.
Your baby has difficulty picking up food and moving it to their mouth.
Your baby was born prematurely. Premature babies have an adjusted developmental milestone schedule, so they may not be ready for solid food at 6 months – and they have different caloric needs in their first year.
How to start baby-led weaning
If your baby shows signs of readiness and their doctor says it's okay to try BLW, here are some tips for getting started:
It will take your baby time to learn to eat solids, and in the meantime, they'll still be getting their nutrition primarily from breast milk or formula. BLW sessions can focus on fun and exploration. If your baby's hungry, it might be best to give them a bottle or nurse them before offering solid food, so they don't get frustrated.
BLW can be messy! Manage the mess with a large bib or smock. Placing a mat under your baby's highchair can make for easier cleanup, too.
Make sure you or another adult is always watching carefully during meals and knows what to do if your baby starts choking. As long as you're watching them, BLW doesn't create a higher risk of choking.
When it's time to feed your baby, sitting upright in a highchair, not leaning back, is the safest choice.
Offer your baby soft or well-cooked food cut into sticks or strips that are at least as long as their fist, not bite-size pieces. They'll likely try to hold the food in their fists and smash it into their mouth at first. Over time, they'll learn to grip the food between their thumb and forefinger.
Don't offer your baby foods that can be choking hazards, like nuts, grapes, popcorn, and foods cut into coins, including sausages and hot dogs.
Make sure your baby's food passes the "squish test" by checking whether you can squish it on the roof of your mouth with your tongue. That means no raw vegetables and no hard, raw fruit (such as apples) or citrus fruit (unless each segment is peeled). The exception is pieces of food that are large and fibrous enough that small pieces don't break off when sucked or chewed. For example, soft-cooked meat is okay, but cheese sticks are not.
Put food directly on the highchair tray or table in front of your baby. (Bowls and plates will just end up on the floor.)
Introduce new foods one at a time. Just as with spoon-feeding, wait three to five days after introducing a new food before trying the next one. That way, if your baby has an allergic reaction, you'll know which food probably caused it.
Eat as a family whenever possible. Babies learn to eat by observing and imitating other family members. Family mealtimes can also help your baby feel like part of the group.
As with many other parenting approaches, what works for some families won't necessarily work for yours. Some families strictly follow the BLW approach, while others do a combination of BLW and spoon-feeding. For example, you could spoon-feed your baby purees and mashed food sometimes, but allow them to feed themself finger foods (like the ones listed below) at other times.
Good baby-led weaning foods
Some foods that are good to use with BLW include:
Well-cooked vegetable sticks, including steamed carrots, zucchini, sweet potatoes, and beets
Food with interesting shapes and textures, such as steamed broccoli and cauliflower florets, and slices of ripe avocado
Soft, ripe fruits, including banana, papaya, pear, kiwi, melon, and soft-cooked apple
Large strips of poached chicken or fully cooked steak. Babies won't be able to chew and swallow meat like steak, but they can gnaw and suck on it to get the flavor.
Whole-grain or vegetable pasta in a shape that's easy to grab, like fusilli or penne
Rice rolled into balls
Lentil patties
Salt-free rice cakes
Pieces of tofu
As your baby progresses, they can start learning to dip their food chunks into hummus, unsweetened yogurt, and guacamole.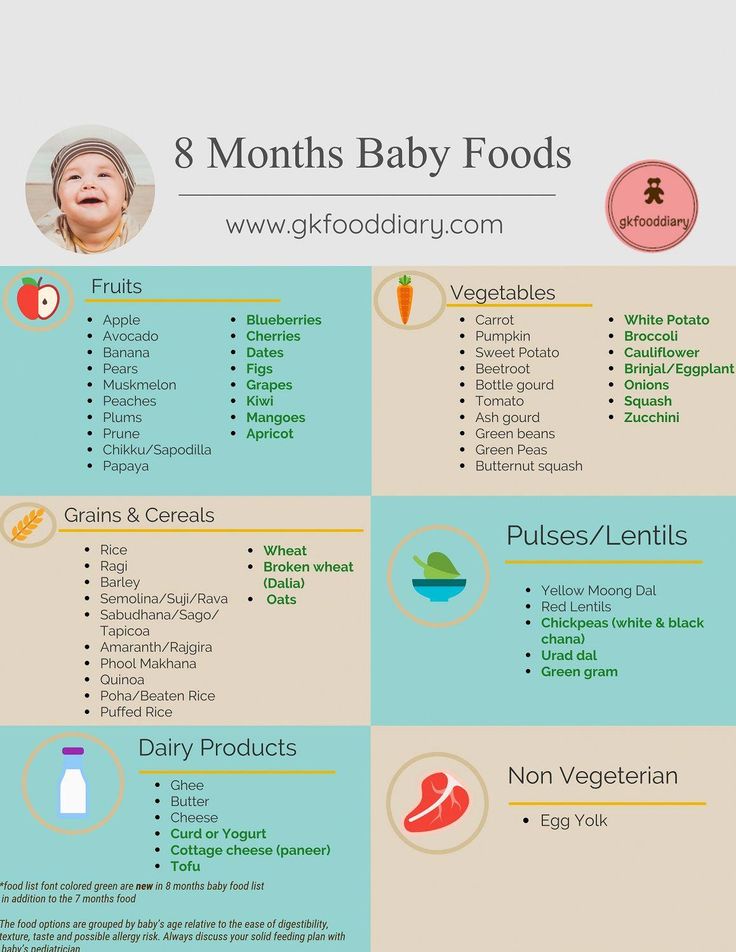 Gagging and choking in baby-led weaning
One concern about giving babies whole food to eat is whether 6-month-old babies are developmentally ready to chew and swallow chunks of food and whether these chunks – even when they're soft – are choking hazards.
Research suggests that baby-led weaning isn't associated with a greater risk of choking. As long as you're watching your baby while they eat and giving them easy-to-eat foods, baby-led weaning is safe.
Whether they're being spoon-fed or feeding themselves, many babies gag when they first start solids, and this can be disconcerting or even frightening.
Gagging is a normal reflex babies have as they learn to eat solids. Gagging brings food forward inside your baby's mouth so they can chew it more or try to swallow a smaller amount. As they get more experience with solid food, your baby will gag less often.
It's also normal for babies to gag as they get used to new flavors and textures. If your baby gags a lot, remember it's a temporary stage that your baby will get through.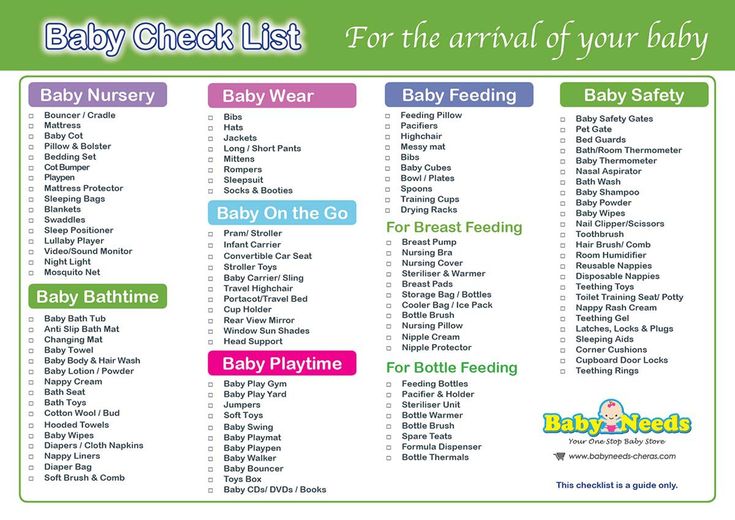 (If your baby's gagging doesn't improve on its own, talk with their doctor. There are some babies who need feeding therapy, usually with a speech therapist or occupational therapist.)
Here's how to recognize the difference between gagging and choking:
A child who is gagging may push their tongue forward or out of their mouth and do a retching movement to try to bring food forward. Their eyes may water. They may cough or even vomit. Let your child continue to cough because that's the most effective way to resolve the problem.
A child who is choking is unable to cry, cough, or gasp. They may make odd noises or no sound at all while opening their mouth. You may need to do back blows or chest thrusts to dislodge the blockage. It's a good idea to take an infant first aid class so you know what to do if your baby chokes.
The pros and cons of baby-led weaning
Many experts say more research is needed on baby-led weaning, but some studies have found it may have the following benefits:
Healthy eating: Since babies feed themselves, BLW allows them to learn how to listen to their hunger cues and stop eating when they aren't hungry anymore, rather than relying on their parents to tell them when to stop eating. This may produce healthier eaters. Allowing babies to explore different food flavors and textures may make them more adventurous eaters who are more likely to eat a broad range of foods as they grow up.
Skill development: By trying to grasp and eat chunks of food, infants practice fine motor skills. BLW allows babies to practice eye-hand coordination and picking up pieces of food using the pincer grasp.
Can be easier for parents: Though you still need to supervise your baby closely, you won't need to spoon-feed your baby with BLW. Your baby can be part of your family's regular dinnertime flow.  
There are also potential downsides to baby-led weaning. Some researchers are concerned about:
Low calorie intake: Because babies are responsible for moderating their own eating, and because young babies aren't very experienced at feeding themselves, they may not eat as much food in their early months of BLW compared to spoon-feeding.
Nutritional deficiencies: BLW babies may end up deficient in iron, especially if they don't drink formula, because they don't get the iron-fortified cereal that spoon-fed babies are often given.
It takes babies a while to get used to solid food. To ensure adequate nutrition, continue breastfeeding or bottle-feeding your baby during their first year, even after they start eating solid food. (Your baby's main source of nutrients will be breast milk or formula until they're about a year old.) As they learn to eat solid food, they'll need less breast milk or formula.
If you're not sure how much your baby needs to eat and when, check out our age-by-age guide to feeding.
Your baby's doctor will keep track of your baby's growth at well-child visits, so talk with them if you're concerned about how much your baby eats or weighs.
What is baby-led feeding?
Baby-led feeding is often just another name for baby-led weaning. "Weaning" has different meanings in different places – in the United Kingdom, where baby-led weaning started, it refers to the process of introducing solid foods to your baby.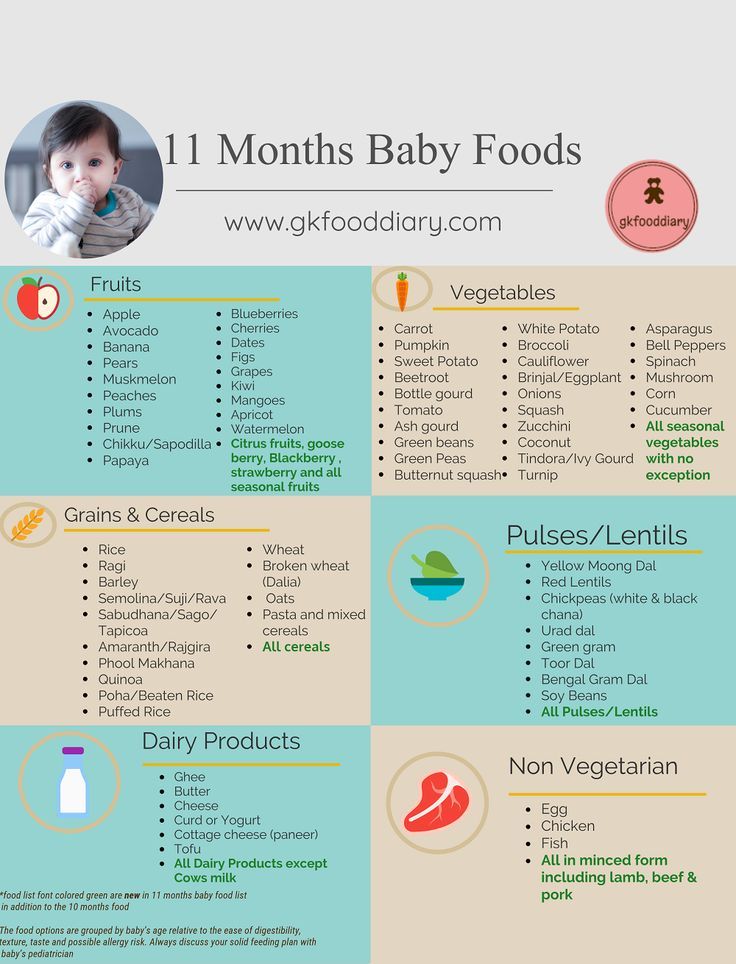 But in the United States, it most often refers to ending breast- or bottle-feeding.
Because of that, baby-led weaning is sometimes referred to as "baby-led feeding" in the U.S.
For some, the terms are synonymous. For others, though, baby-led feeding is the unofficial name of a slightly different approach that blends traditional spoon-feeding and baby-led weaning techniques. That might mean offering purees when it's easier and faster, like at daycare or when your family is on the go, and then allowing your baby to eat soft table foods and finger foods at home. This method is also sometimes called modified baby-led weaning.
Baby-led weaning tips
There's no official guidance from the American Academy of Pediatrics (AAP) on baby-led weaning, but many experts say it's safe as long as your baby is developmentally ready to start eating solids. Here are some tips from experts on using BLW:
Be flexible and be willing to use whatever method works best for your child.
Make sure the food is developmentally appropriate for your child.
Food for 6-month-olds doesn't need to be pureed, but it should be the texture, consistency, and size that the child can handle.
Stay nearby and watch your child eat.
Be mindful of choking hazards – don't give your baby big globs of sticky foods like peanut butter or hard foods like raw carrots and apples.
Offer a food several times before deciding your baby doesn't like it. Sometimes, it just takes a little while for your baby to get used to a new flavor or texture.
And here are some comments on BLW from parents who used the method and liked it:
"[Baby-led weaning was] one of the best decisions we made with our daughter. She's a fantastic eater and eats a great variety of food. I also believe it made her a great restaurant eater. We always got compliments on how well-behaved she was, and people were always shocked to see a 7-month-old feeding herself in a restaurant.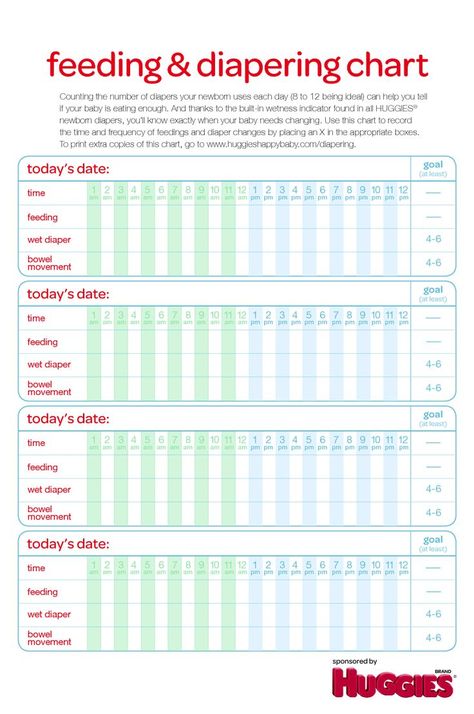 "
— Michele
"BLW worked great for us. I have never felt that because of BLW my son wasn't eating healthy foods. In fact, I thought the opposite because he wasn't getting anything processed."
— Heather
"We started baby-led weaning my little guy when he was 6 months old, and we've never looked back. We were really nervous at first about him choking, but in the four months we've been doing this, he hasn't choked once! I'm a huge advocate for BLW. My son will eat anything that I put in front of him and is so excited to try new foods."
— Mandy
"I love baby-led weaning, but it's probably not a magic bullet. I like it because it has freed up a lot of time for me. (I don't have to sit and spoon-feed at every meal.) And it allowed my son to be independent in choosing and eating food. It worked for us because my son was developmentally normal, at a normal weight, and had good manual dexterity."
— Laura
Check out our Community group on baby-led weaning to see what other questions and experiences parents have had with this technique.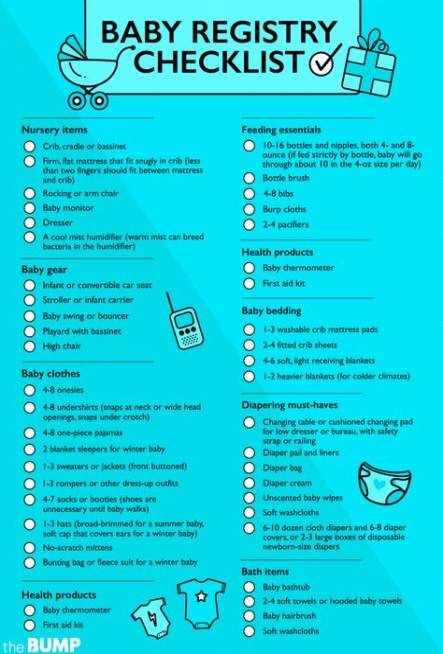 Union of Pediatricians of Russia
Nutrition for children from 1 to 3 years of age
The period from 1 to 3 years of life is a crucial stage in the transition to an adult type of nutrition, which has certain features. In order to ensure that all the necessary nutrients enter the child's body and at the same time prevent an excess of individual nutrients, nutrition should be balanced and varied.
The daily amount of food for children aged 1 to 1.5 years should be 1000-1200 g, from 1.5 to 3 years - 1200-1500 g, the amount of food in one feeding should not exceed 300-350 ml. The diet consists of three main meals per day and two snacks. It is considered optimal when breakfast is 25% of the total energy density of the diet, lunch is 30–35%, dinner is 20%, and additional meals are about 10%. In general, the child can eat the same food as the rest of the family.
In the diet of a child of 1–3 years of age , must be present daily: meat of animals or poultry, dairy and sour-milk products, vegetables, fruits, bread, cereals, vegetable and butter; fish and eggs are included in the diet 2-3 times a week.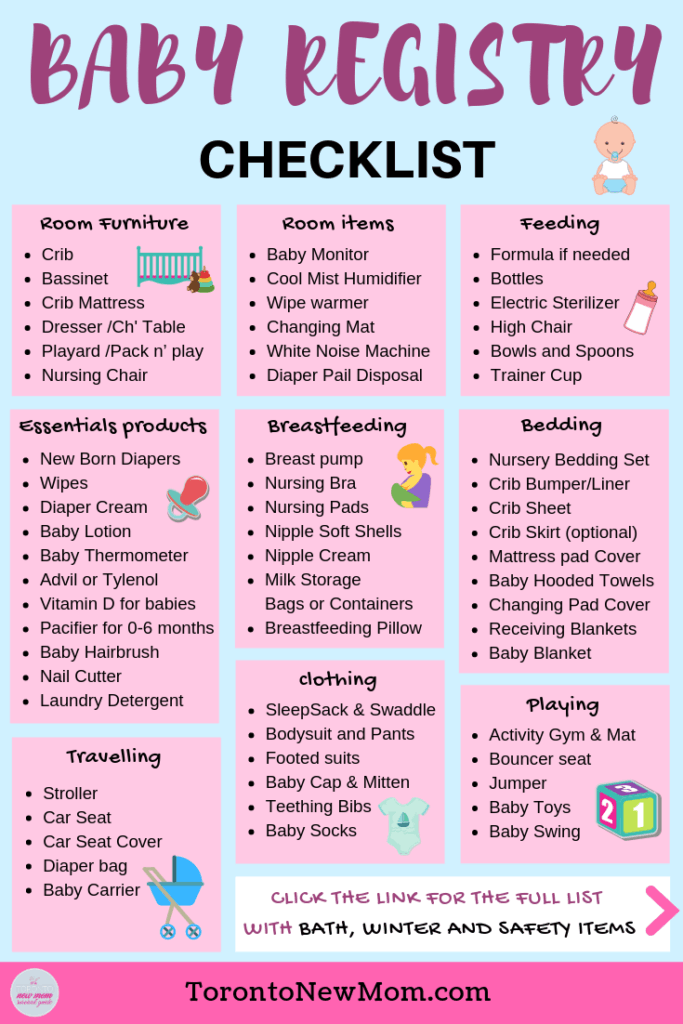 Cereal products: bread - 2-3 servings per day, cereals and side dishes - 1 time per day
Fruit and/or vegetables: at least 5 times a day
Dairy products: at least 3 servings per day (including those used to make cereals, yoghurts, fermented milk drinks, cottage cheese, infant formula or breast milk).
Domestic pediatricians recommend, when compiling a diet for children aged 1–3 years, preference should be given to specialized children's dairy products of industrial production that meet high quality requirements and safety indicators for this age. Most children's dairy products are additionally enriched with vitamins and/or minerals and other biologically active components, taking into account the physiological needs of children of this age. At the same time, in foreign recommendations, children over 1 year old are offered the gradual introduction of whole cow's milk, which is rich in fats necessary for proper growth and development, the absorption of vitamins A and D, the development of the child's brain and nervous system.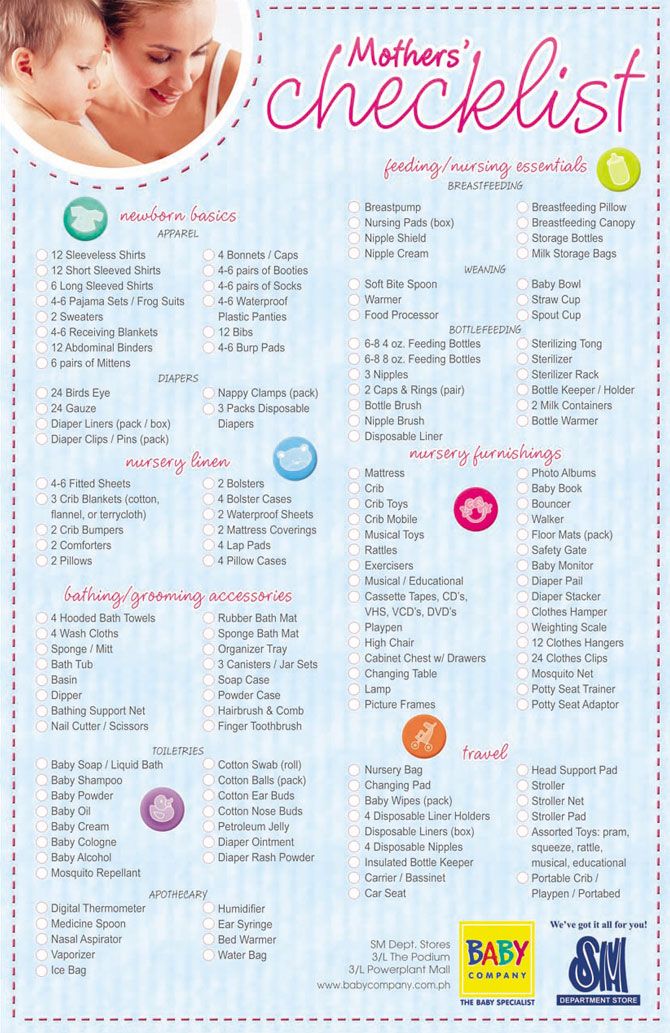 Meat dishes: 2-3 times a day
Fish dishes: 2-3 servings per week
Eggs: 2-3 per week
Dietary fats: 3-4 teaspoons of butter and/or vegetable oils per day
When cooking, use the minimum amount of salt and sugar, and do not add them to industrial products.
Offer your child a variety of foods and let them choose for themselves. Children love to eat on their own, so if possible, offer food that the child can eat with their hands.
It is important to remember that a baby can choke on pieces of food, so whatever you give your baby should be crushed or cut into small pieces that can be easily chewed.
Do not give to a small child: nuts, whole grapes, cherry tomatoes (unless quartered), whole carrots, seeds (such as pumpkin or sunflower seeds), round candies, legumes, raisins, because a child can eat them choke.
Also in the diet of children of the first 3 years of life should not be present:
Mushrooms; canned snacks, pickled vegetables and fruits
Home canned food
Dry concentrates for side dishes
Hot sauces, mustard, horseradish, pepper, vinegar, mayonnaise
Natural coffee
Juices and drinks in the form of dry concentrates; sweet carbonated drinks
Products containing food additives (flavorings, dyes of artificial origin, including chewing gum), popcorn
Combined fats; cakes and pastries
It is important to remember that children of this age should not be given too spicy and spicy foods.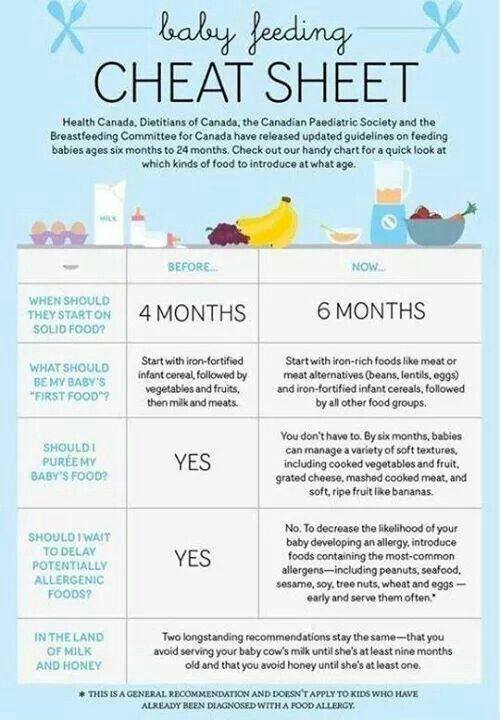 Proper nutrition of a child is a guarantee of health - Children's City Polyclinic No. 1
Every parent wants his child to grow up healthy, smart, happy.
From childhood, we must teach our children to choose from the variety of foods that are really good for health. The nutrition of children is somewhat different from the nutrition of adults. If the child's nutrition system is built correctly, then the child develops normally, both physically and mentally.
Make your family's way of life by introducing your child to proper nutrition every day. There is no need to arrange constant lectures from this on the topic of what is useful and what is harmful. By actively communicating with your child, setting an example, you instill good eating habits.
Only good things should be spoken at the table. The situation should help the child to relax, then the appetite will be good and the mood will be friendly. Children can help you with serving and decorating dishes.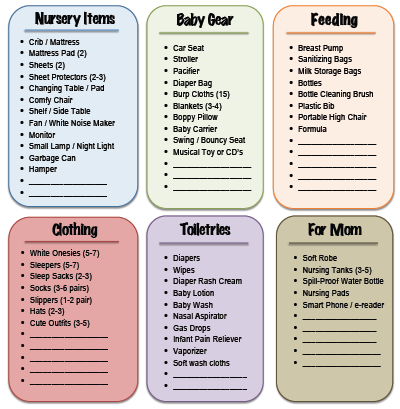 When serving vegetables and fruits, ask the children what vitamins and minerals they contain and why they are so useful. In order to organize the proper nutrition of the child, you need to follow several important rules:
Rule 1
Food should be varied.
This is an important condition for the child's body to receive all the substances necessary for growth and development. Every day, the child's menu should include: fruits and vegetables; meat and fish; milk and dairy products; grain products (bread, cereals, cereals). Insufficiency or excess of food consumed by a child can adversely affect the activity of the gastrointestinal tract, contribute to metabolic disorders, increase overweight (even to various degrees of obesity) or lead to malnutrition.
If the child refuses to eat a healthy dish, invite him to experiment and make the dish unusual.
So, with the help of dried fruits and nuts, you can put a funny face on porridge, use ketchup and greens to draw a pattern on scrambled eggs, put mashed potatoes on a plate in the form of a snowman figure, etc.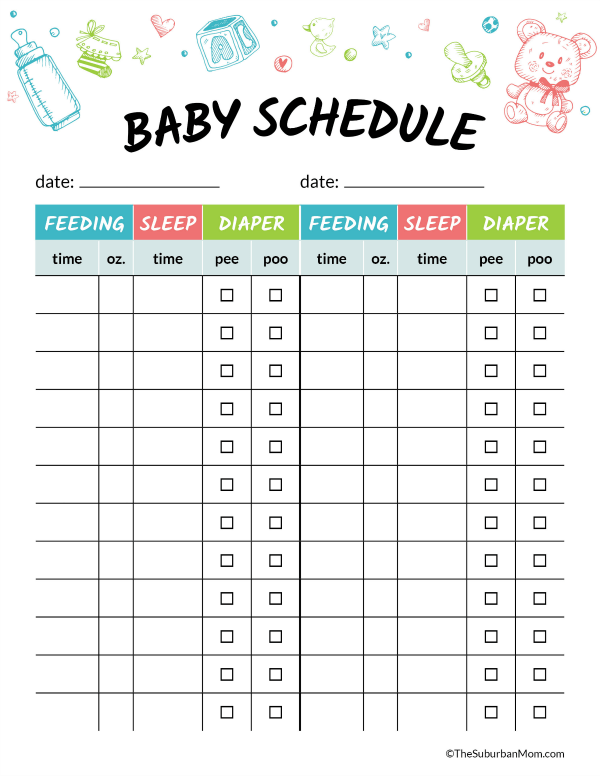 What should not be used in children's nutrition:
Offal other than liver, tongue, heart; blood, liver, raw smoked sausages.
Deep-fried food and culinary products, chips.
Curds, condensed milk with vegetable fats.
Kumis and fermented milk products containing ethanol (more than 0.5%).
Cream confectionery containing vegetable protein.
First and second courses based on fast food concentrates.
Vinegar, mustard, horseradish, hot peppers and other hot spices and food products containing them, including hot sauces, ketchups, mayonnaises and mayonnaise sauces.
Pickled vegetables and fruits.
Natural coffee and carbonated drinks, apricot kernels, peanuts.
Products, including confectionery, containing alcohol.
Food products containing a large amount of food additives in their composition (information is indicated by the manufacturer on consumer packaging).
Dry concentrates for cooking first and second courses (soups, Dosherak vermicelli, cereals).
Rule 2
Your child should eat regularly.
Compliance with the diet of children is of great importance for the absorption of nutrients by the body. Preschool children are recommended to eat 4-5 times a day, every 3 hours, at the same time, distributing the diet as follows: breakfast - 25%, lunch - 35%, afternoon snack - 15%, dinner - 25% . At school age, it is advisable to have four meals a day, every 4 hours with an even distribution of the daily ration: breakfast - 25%, second breakfast - 20%, lunch - 35%, dinner - 20%.
Try to stop snacking and teach your child to eat only at the table. If this still doesn't work, offer fruit, biscuits, juice for a snack - food that will help drown out hunger, but will not ruin your appetite.
Proper organization of meals at school in the form of hot school breakfasts and lunches
is an important health-improving measure for children-students in extended day groups, whose diet should be 50-70% of the daily norm, which, unfortunately, parents do not have enough are paying attention.