Nuby baby food storage
Nuby Garden Fresh Storage Pots Review
Disclaimer: I received a free product for my post! These views are my own and were not 
 at all influenced by the party who gave me this opportunity..
I love storage containers and being able to keep things tidy, even when it comes to food. For me, the NEW Nuby Garden Fresh Storage Pots are definitely a product of interest.
Click here to visit their website
This product comes in two color combinations: red + yellow and blue + green. It is freezer, dishwasher, and microwave safe as well as BPA FREE.
What I Love
Nuby's Garden Fresh Storage Pots are so versatile. You can use them to store fresh baby food (I froze some applesauce), snacks, or even non-food items! Use them at home or on the go.
These storage pots come with a tray that you can use to keep them together and even in the freezer. This also works well if you plan to toss them in your diaper bag, so the containers are easier to find.
Use one container or bring all four. They have a non stick base that allows them to pop easily out of the tray after they have been frozen (push up from the bottom and they come right out) and it also prevents them from sliding all over the table.
Each set comes with four cups and each cup holds approximately 2 fl oz.. As I mentioned earlier, I used mine to freeze applesauce, which can be thawed and eaten. You can that it in and feed from the container itself or pop out the frozen food and thaw in another container. I also used the containers to store snacks for trips. The lids stay tightly sealed so they are easy to carry around and this also helps preserve freshness.
I was able to measure out 50 calorie portions of each snack (you can do 25 calories, too, so the full tray is 100 calories.) Often when I'm packing snacks for the kids I just dump random large amounts into a baggie and let them eat however much. I want my kids to be healthy, so I want to start limiting snacks so this was very helpful.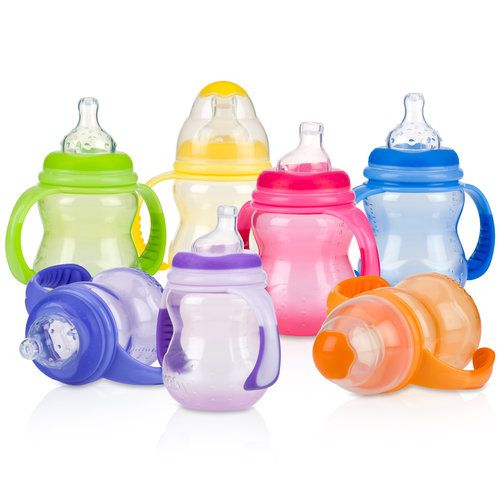 Trying this out also helped me understand better how many calories are really in each snack food. Some foods you will find are lower in calories so you can't fit 50 calorie portions in the container, but you can always do smaller portions and keep track. Use a piece of tape and a marker to label each of the calorie amounts.
Hint** You can figure out how much of a food is 50 calories by looking at the nutritional label. Some will be exact already while others you will need to do the math. Divide the amount of calories per serving by the serving size. This will tell you how many calories are in each individual unit (whether it is one cracker or 1 oz..) Divide 50 calories by the number of calories per individual unit to find out how much of that food makes up a 50 calorie serving (i.e. if one 1/2 cup serving has 160 calories, do 160/0.5. You will get 320 per cup. Now do 50/320. You will get approx. 0.16 so your 50 calorie serving is a little over 1/8 cup.
These containers are great for babies and toddlers, but they also grow with your child.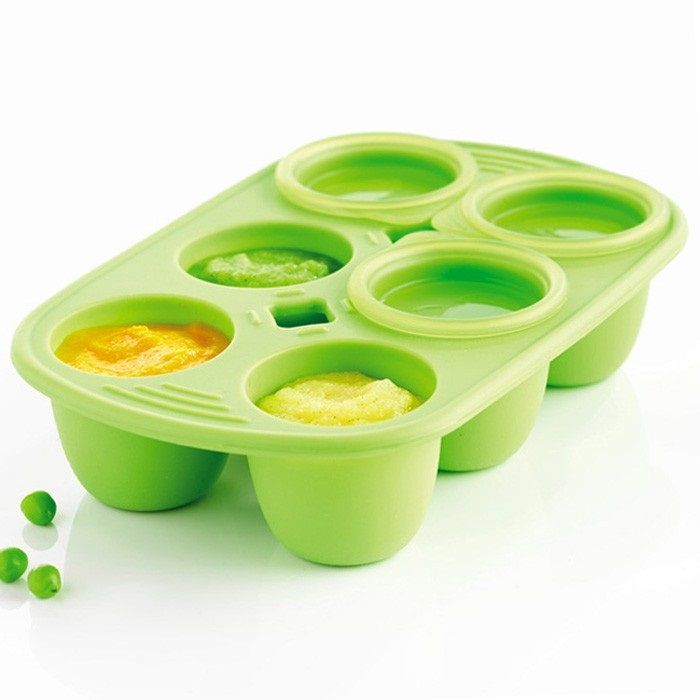 Because they can be used for more than just baby food, even we parents can use them, especially if we are looking to count calories or store loose change for trips.
What I'm Not Huge On
Honestly, I love this product. I would, however, love for them to be just a little bit bigger. I used a container of applesauce that was one serving and I could not fit the full amount in the Nuby pots. I could see this happening with baby food as well. While you can fit these serving amounts to the top, if you fill it all the way to the top it will spill out when you put the lid on.
Overall, the Nuby Garden Fresh Storage Pots are convenient, multi-functional, and easy to use. I would definitely recommend this product to just about anyone.
You can purchase these storage pots from Amazon.com (affiliate link)
Know someone who could use this? Hit the "share" buttons below! Be sure to follow Arts & Crackers on social media (buttons at the top right of the page.
)
-What will you store in your Garden Fresh Storage Pots?
Nuby baby food storage container, Babies & Kids, Nursing & Feeding, Weaning & Toddler Feeding on Carousell
Babies & Kids

Nursing & Feeding

Weaning & Toddler Feeding
PROTECTION
Nuby baby food storage container
Like new
Mailing · Meetup
Petronas Seksyen 1 (UNIKEB)
Description
Posted
3 years ago
Nuby baby food storage containers 4 pcs with holder Flexible silicone bottom for ease of pushing the contents out Suitable for freezing Top diameter about 2 inch
Meet-up
Petronas Seksyen 1 (UNIKEB)
Surau An-Nur
Buy safely with Carousell Protection
Click 'Buy' to place an order.
Receive your order as listed or get your money back.
Meet the seller
A Sabry Othman
@sabrysiti
Joined 5 years ago
Very Responsive
Verified
Reviews for @sabrysiti
4.9
(
42
)
@badarack∙5 months ago
Carbon fibre finish motorcycle side mirror
RM55
@laska22∙6 months ago
Easy to deal with, fast response
Defect bluetooth karaoke microphone for spares
RM5
@fatenmuzy∙7 months ago
friendly seller and easy to deal 👌
Electric induction cooker - 2 zones, built in
RM325
Read all reviews
A Sabry [email protected]
4.9
(42 reviews)
Follow us
Facebook
Twitter
Blog
Carousell College
Cars & Property
Cars
Auto Accessories
Property
Motorbikes
Jobs & Services
Jobs
Services
Fashion
Women's Fashion
Luxury
Men's Fashion
Beauty & Personal Care
Others
Everything Else
Looking For
Following
Free Items
Home & Living
Furniture & Home Living
Babies & Kids
Health & Nutrition
Food & Drinks
Pet Supplies
Electronics & Mobiles
Computers & Tech
Video Gaming
Mobile Phones & Gadgets
Audio
Photography
TV & Home Appliances
Hobbies & Games
Toys & Games
Music & Media
Books & Magazines
Stationery & Craft
Collectibles & Memorabilia
Sports Equipment
Tickets & Vouchers
Travel
Mudah.
my
Sdn Bhd [200701024583 (782603-V)]
a Carousell Group company

Help Centre
Contact Us
Press
Jobs
Advertise with Us
Terms
Privacy
English繁體中文 (台灣)繁體中文 (香港)Bahasa Indonesia
Baby Food Storage list: reviews and ratings
Kiinde Storage Starter Squeeze Reusable
5 Reviews
Create your own squeezable bags for your baby; Fill Kiinde Twist bags with baby food puree and attach reusable snack spouts or squeezing spoons on top for easy and convenient eating. Squeeze bags can be filled with homemade baby food for nutritious snacks and meals, or use healthy store-bought…
See more
Mosville Baby Food Containers Dishwasher
4 Reviews
Food Grade - Maximum heat resistance is 230°F (110°C).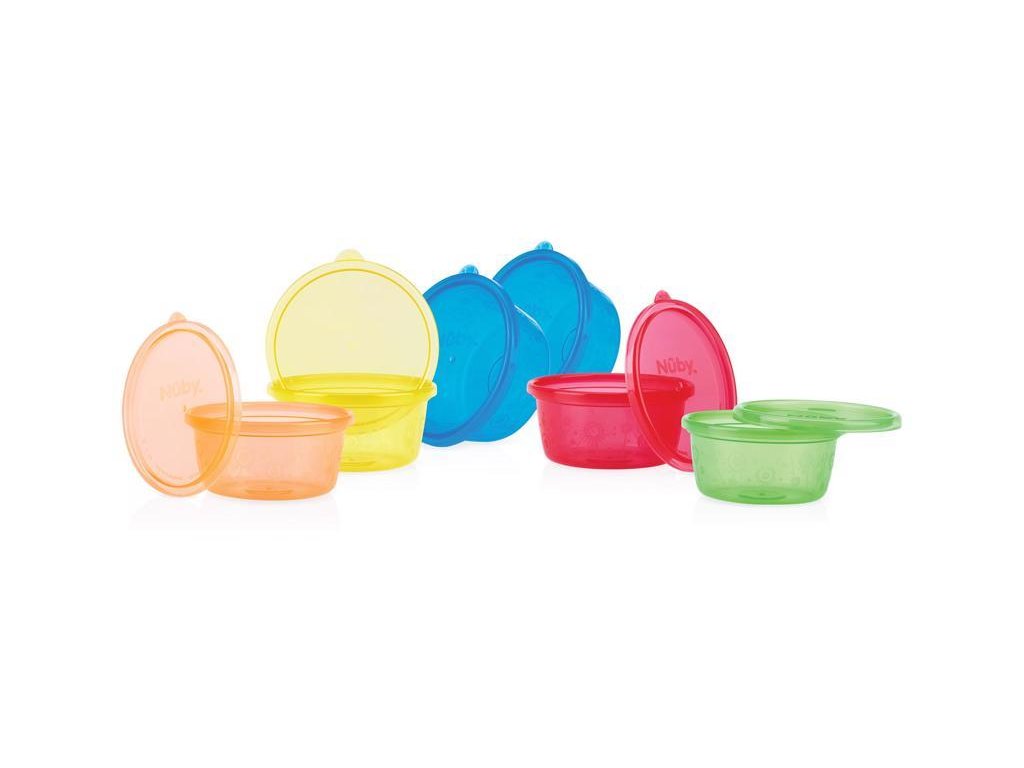 You can heat food directly in the microwave, but we recommend no more than 3 minutes. You can also store food in the freezer and refrigerator to keep it fresh. And it's also dishwasher safe. Improved tightness -…
See more
OXO Tot Blocks Storage Containers Feeding for Food Storage
3 Reviews
Organize, store, freeze, reheat and serve baby food with ease. Ideal for storing large batches of pureed foods and serving baby on the go. Airtight, waterproof, airtight seal prevents mess; easy movement to open and close. Transparent lid and housing allow good…
See more
Kiinde Foodii Pouches 20 Ct
3 Reviews
Hearty snacks for a quick and easy snack on the go! Grind your own healthy baby food with a blender, pour into the wide mouth Foodii filler, then squeeze the filler to fill these Foodii bags with healthy, nutritious snacks without the mess!.
Multiple Feeding Options - Attach Foodii Snack spout…
0004
1 Review
TWIST LOCK SYSTEM: Twist lock system and stackable storage jars. 4 cans in assorted sizes from 5oz, 6oz, 9oz to 11 0Z, 31oz total. Each compartment has its own lid. Lids with silicone ring to ensure 100% tightness and air tightness. Easy to twist to lock and unlock…
See more
Sage Spoonfuls Glass Batch Ounce
1 Review0008 SAFE FOR BABY: This pack of 12 4oz baby food glass jars is made from BPA, phthalate and PVC free glass. EASY TO USE: Making baby food has never been easier. Separate, store, freeze, reheat and serve delicious homemade baby food in these…
See more
Munchkin Piece Snack Catcher Green
0 Reviews
Spillable baby snack container with soft flaps for easy access to food. Fits most standard cup holders in cars, car seats, strollers, etc.
Great for home, daycare, or travel use; Holds up to 9ounces of snacks. BPA-free, dishwasher safe on the top shelf…
, a crystal clear Tritan plastic bottom that is unbreakable and resistant to stains and odors. For cooking and more, they make great cooking and lunch containers, and…
See more
Nuby Garden Fresh Fruitsicle Frozen
0 Reviews
Includes four ice cream and serving popsicle molds with handles shaped perfectly for small hands. Perfect for fresh homemade popsicles - turn fresh fruit/vegetable puree or juice into 1 fl. popsicle. The wide base of the popsicle holder catches drops when the popsicle melts to reduce the risk of…
See more
Storage Containers Microwave Reusable Dishwasher
0 Reviews
4 OZ JARS WITH MARKED DIMENSIONS - Our 4 oz containers with lids allow you to prepare the perfect amount of food for your little ones.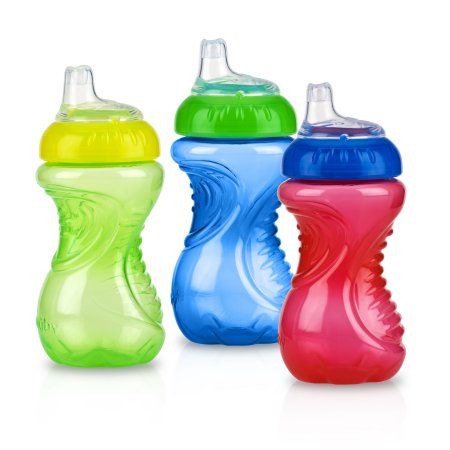 No more food waste! It also reduces the use of disposable containers. HIGH QUALITY FOOD GLASS - Ergonomic design ensures comfortable handling. Fall…
See more
Simple modern reusable food bags
0 Reviews
Ideal for all ages. Our US patent pending food bags are durable and freeze safe. They are made from BPA, PVC, lead and phthalate free material. Easy to fill and close: The double zippered opening makes it easy to fill and keep food sealed. Easy to clean…
See more
Munchkin Piece Snack Catcher Green Feeding
0 Reviews
2016 Winner of The Cribsie's Coolest Snack Catcher. Toddler snack container with a twist-on lid and super soft silicone valves. Holds up to 9 oz snacks. Ideal for home, daycare or travel use and fits most standard car cup holders…
0004
0 Reviews
FILL YOUR OWN SNACKS: The Kiinde Twist system is the best way to use breast milk storage bags for storing expressed milk and for bottle feeding babies.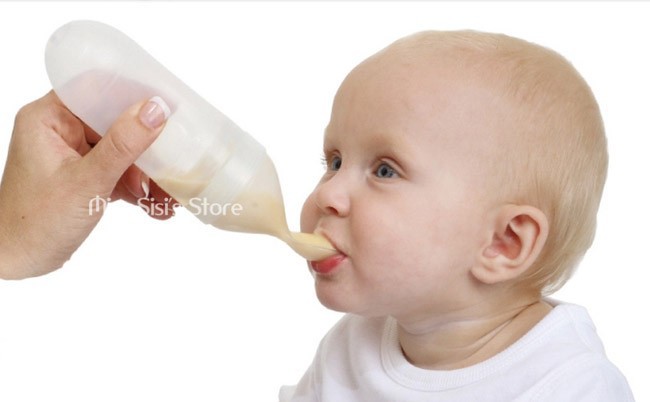 With the Foodii set, the same Kiinde Twist system becomes the most convenient way to transition your baby to solid foods. Just fill these Kiinde bags…
See more
Infantino 208 101 Squeeze Station
0 Reviews
Design: Homemade purees, smoothies and snacks in bags with fruits and vegetables, prepared in batches, stored and served with ease at home and on the go, made with BPA-free materials for a decent meal that can be eaten wherever you are. neither were. Includes: Wringer comes complete with non-slip rubber base…
See more
WeeSprout Reusable Storage Containers, Sealable
0 Reviews
GREAT FOR YOUR FAMILY: WeeSprout baby food storage containers are made without additives or other harmful materials. They hold all kinds of foods, from powders to liquids, including dry mixes, cereals, soups, purees, vegetables, fruits, breast milk, yogurt, meats, herbs, juices, snacks and more.
EASY TO USE, CLEAN AND STORE…
See more
Baby Brezza Reusable Storage Bag
0 Reviews INCLUDES FILLING FUNNEL: keeps the bag open for even easier filling. EASY TO CLEAN - no hard-to-reach corners where food can accumulate. Wide side opening provides access to the entire bag. SAFE FOR…
See more
Food Huggers Reusable Silicone Kit
0 Reviews
INNOVATIVE PATENTED DESIGN!: Silicone food containers from FOOD HUGGERS, a small business run by women on Kickstarter! Food containers stretch to fit around cut fruits, vegetables and other foods. With just one set, you can store products of any size. These covers are an excellent replacement for…
See more
NUK First Essentials Bunch Bowls
0 Reviews
Snap-on lids with an airtight seal you hear. Can be used in the microwave, can be washed in the dishwasher, can be frozen.
Includes (4) bowls, (4) sealable lids. BPA free, made in the USA.
OXO Tot Blocks
0 Reviews
Break, store, freeze, reheat and serve baby food with ease. Ideal for storing large batches of pureed foods and serving baby on the go. Airtight, waterproof, airtight seal prevents mess; easy movement to open and close. Transparent lid and housing allow good…
5
See more
WeeSprout Silicone Baby Freezer Clamp
0 Reviews
✅ BABY FOOD FREEZER TRAY FOR QUICK AND EASY PREPARATION OF BABY FOOD! No more preparing baby food every day or washing multiple containers throughout the week! Make batches of baby food, puree, breast milk and more, then store food in a tray or…
See more
Next
Didn't find what you were looking for?
If you can't find the company or product you want to review on our platform, you can create a new company or product page and write your first review on it.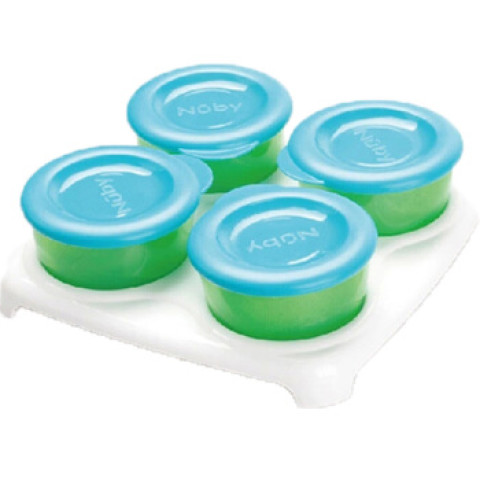 New. - Salutem Shop
Sort by --Price, ascendingPrice, descendingBy product name, from A to ZBy product name, from Z to ABy stockArticle, by age descending
Showing 1 - 9 of 9 items
€9.50

6 containers with 6 tapas. NUBY.

6 containers of 6 tapas. NUBY. Nuby's 6 Pack Nuby Jars are made from polypropylene, a chemical-free plastic and guaranteed free of phthalates or BPA and are ideal for storing, freezing or microwaved baby food.

€9.50

Add to cart More

In stock

€11.95

€8.95

Tooth and gum gel for babies ....

Tooth and gum gel for babies.Gift tooth and gum massager. Nuby .For daily cleaning and brushing 4-24 months.Relieves (Citroganix™) irritated gums.99.999% effective against rot-causing bacteria.

€8.95

Add to cart More

In stock

€7.50

Gum teething gel . Nuby.

Gingival teething gel . Nuby. Nuby ™ Citroganix ™ Dental Gel is completely natural and quickly relieves pain with its main ingredient , cloves . Thanks to Citroganix™ (Citrus Murcia), Nuby™ teething gel is 99.999% effective against bacteria that cause cavities.

€7.50

Add to cart More

In stock

€7.95

disposable breast discs. Nuby.

Disposable breast pads. Nuby.Nuby disposable nursing pads absorb breast milk, and thanks to their special design, offering exceptional comfort.

€7.95

Add to cart More

In stock

€13.30

Natural Touch Storage Container...

Natural Touch Storage Container breast milk silicone lids. Nuby. breast milk in the refrigerator or freezer.

€13.30

Add to cart More

In stock

€7.25

Manicure set .Nûby child.

Manicure set .Nûby child. Manicure nail set size for a small child. Nuby strives to provide high quality supplies for safe and easy cleaning of your little one.

€7.25

Add to cart More

In stock

€7.95

Food Basket Biter. Nuby.

Food Basket Biter. Nuby. The Nuby Teether Basket is an accessory that allows children to safely enjoy solid foods like fruits and vegetables. The Nuby Teether Basket allows the child to eat all the food without the risk of suffocation.

€7.95

Add to cart More

In stock

€9.95

Flower child, keep a snack.