Baby food grinder hand crank
Kidalog Food Mill Grinder Review
The best non-electric food mill for producing a quality puree in small quantities
Kidalog Food Mill Grinder
Credit: Kidalog
Price:   $17 List
Pros:  Durable, quality puree, small, inexpensive, portable
Cons:  Tricky to clean, potentially messy (should you try to use it at a restaurant), imported from Canada (expect to wait a few weeks for it to arrive)
Manufacturer:   Kidalog
By Lindsay Ellis and Natalie Hale  ⋅  May 15, 2014
Our Editors independently research, test, and rate the best products. We only make money if you purchase a product through our links, and we never accept free products from manufacturers. Learn more
78
OVERALL
SCORE
Puree Quality - 30% 7. 0

Ease of Use - 20% 9.0

Ease of Cleaning - 20% 8.0

Capacity - 15% 7.0

Durability - 10% 8.0

Portability - 5% 9.0
RELATED: Best Baby Food Makers
The Skinny
The Kidalog Baby Food Mill is no longer available.
The Kidalog Baby Food Mill is a no-frills, baby food masher that is ideal for parents seeking an inexpensive, compact, and easy answer to preparing baby food one meal at a time. While it lacks the perks found in many of the other baby food makers we reviewed (electric motor and steamer being the two primary components), we were impressed with just how well it got the job done of producing an excellent puree in a jiffy.
Our Analysis and Test Results
Performance Comparison
Here you can see how perfectly mashed the bananas turned out- just the right consistency for an infant.
Credit: Natalie Hale
Puree Quality
We spent a significant amount of time testing the Kidalog and were astounded at its consistent results. Not matter what put in it- bananas, kiwi, mangos, rice, quinoa, chicken, peas, blueberries, avocado, grapes, beans, roasted carrots, and sweet potato- this little machine rendered the food a a near-perfect, finely pureed consistency.
Approximately 1/4 cup fresh, uncooked strawberries ground in the Kidalog Baby Food Mill Grinder. You can see the pulp from the strawberry caught in the metal disk, a minor problem we ran into when grinding foods with seeds or skins.
Credit: Natalie Hale
That being said, unlike our other award winners, the Sage Spoonfuls Puree and Blend and the Baby Brezza Elite, we did note a few foods that had some issues being milled.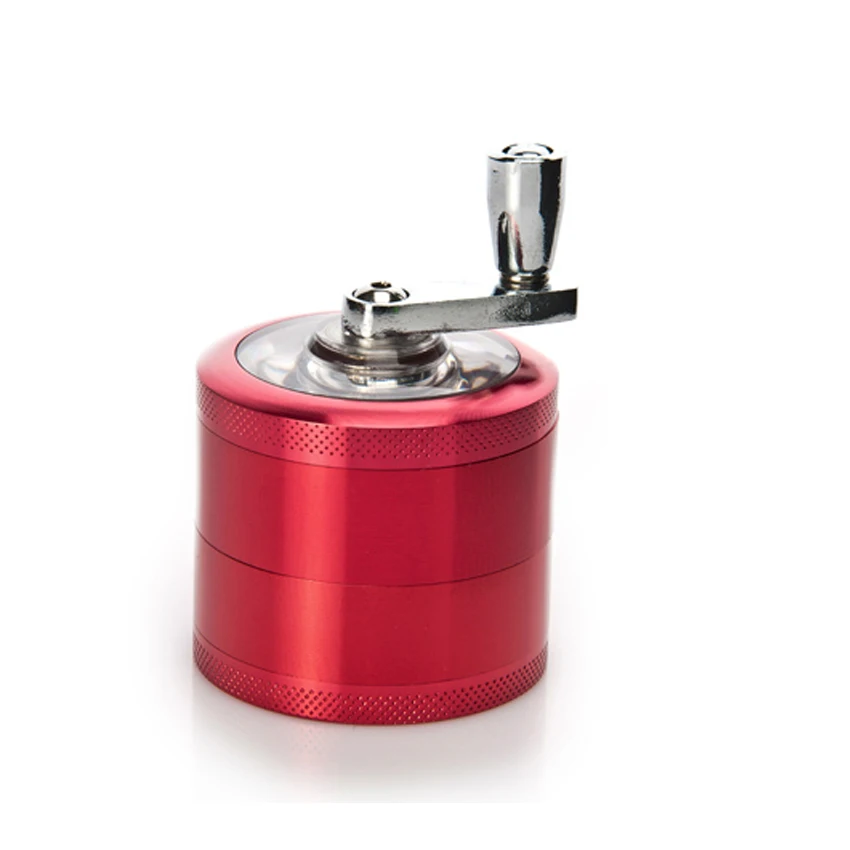 Because of the size of the holes on the metal disk, skins on blueberries and grapes had a tendency to gum it up. A little extra pressure exerted on the stem helps alleviate the problem, but don't be surprised by the leftover skin caught in the disk. We also noted that while you can grind harder things (such as dry rice or oatmeal), this could potentially shorten the life span of the product. We tried to stick with softer foods that had already been cooked well and were pleased with the results. Because of the minor issues we had with harder foods, we gave it a score of 7/10.
Ease of Use
The Kidalog Baby Food Mill has four parts: the base and top (which are made of plastic), the metal disk and blade that are attached to a crank, and a see-through plastic lid. To use, you put to base and top together, insert whatever food you choose to mill, then secure the metal disk by locking it into the plastic holding and place the lid on top. It is essential for the metal disk to be locked into place in order for it to function, so make certain of this (we had a little bit of trouble with this initially).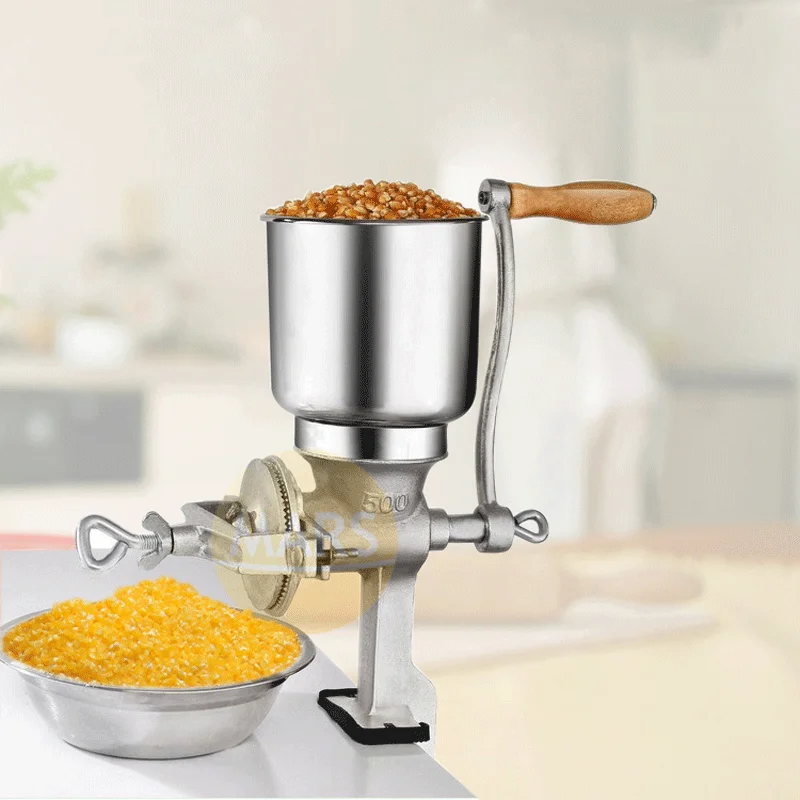 Once the parts are correctly in place, simply grip the top with one hand and gently press down toward the base while the other hand turns the crank. Once the top has reached the bottom of the base you will have approximately 1/2 cup of pureed food, ready for baby to eat.
One thing we noticed is if the food you are attempting to mill is harder in consistency (some kinds of meats, carrots, apples, etc.) then you should not exert a lot of pressure on the top component. You want the metal disk to do the work to grind it down. While you can get away with exerting a lot of pressure with softer foods, it is not recommended. Be warned, juicy foods tend to "pop", so always utilize the plastic cover! We noticed the cover does have a tendency to pop off if you do not hold the mill steady so go easy on it to avoid spills.
Much like its counterpart, the Boon Mush Manual, you should not expect to be able to reuse the mill without getting your hands dirty. The design makes it virtually impossible to do so without making a bit of a mess.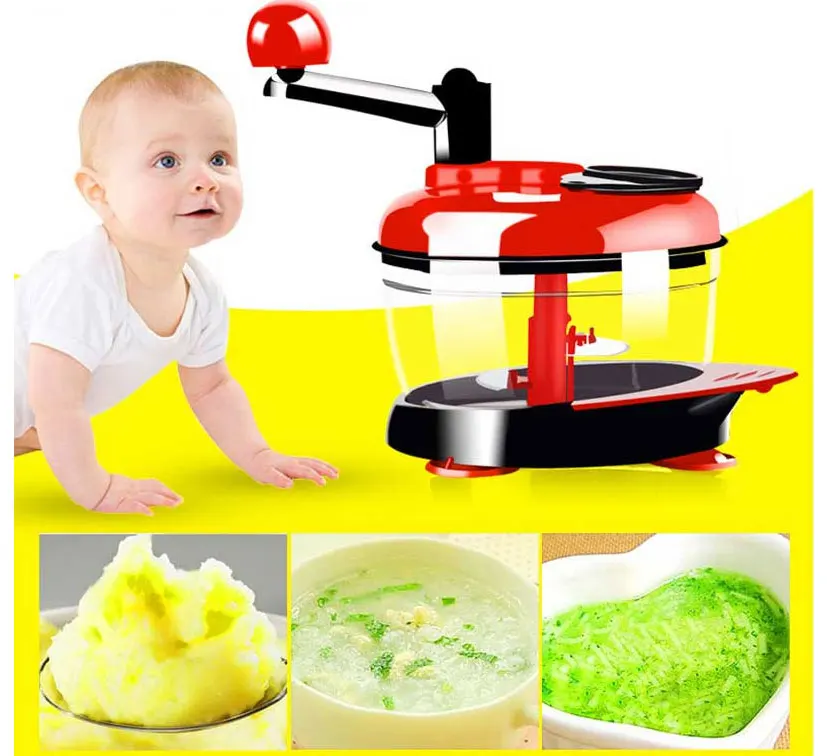 This renders it less than ideal for use at restaurants or other places where one might not have access to a sink to clean it in preparation for the next type of food.
Another downside to using this product is how challenging it is to get sticky food (such as rice or bananas) out of the mill once it has been pureed in order to feed baby. The handle is cumbersome to maneuver around and inevitably we found ourselves scraping the grinding disk with a spoon to get all of the leftovers. Overall though, this was not a tremendously problematic issue.
Ease of Cleaning
Cleaning the Kidalog is fairly simple. All of the parts come undone without a lot of effort, and by utilizing a baby bottle cleaning brush, one can easily clean the interior parts. Scrubbing the metal disk is a breeze, however, watch for parts of food that did not mill through (such as grape skins or apple peels, as mentioned above) as these tend to clog the device. When finished making any food, it is a good idea to rinse off all of the parts to avoid remnants drying into place, especially if you do not have time to properly clean it immediately after it has been used.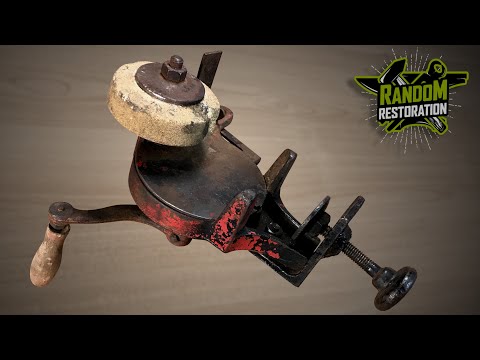 This product is dishwasher safe on the top rack, which makes for simple sterilization- just be certain to scrub out any food remnants before! We gave the Kidalog a 8/10 in this category, the same as the Baby Brezza Elite. Only the Sage Spoonful scored higher.
Pea skins can be a problem in the Kidalog. We ran into this issue anytime we ground a food that has a skin or high fiber content. That being said, this was a problem we anticipated because of the nature of the Kidalog. Foods that are more fiberous or have skins are a bit more difficult to mill and do render less food in the end, but that is not a tremendously huge issue considering how well this little machine does its job.
Credit: Natalie Hale
Capacity
This product produces a small quantity of food for each use- approximately 1/2 cup (depending on what you are milling) per session. While you could get away will milling a large quantity of food in one sitting, it would be a pain, as you would have to sterilize it between each use because your hands have to touch the grinding disk in order to insert more food.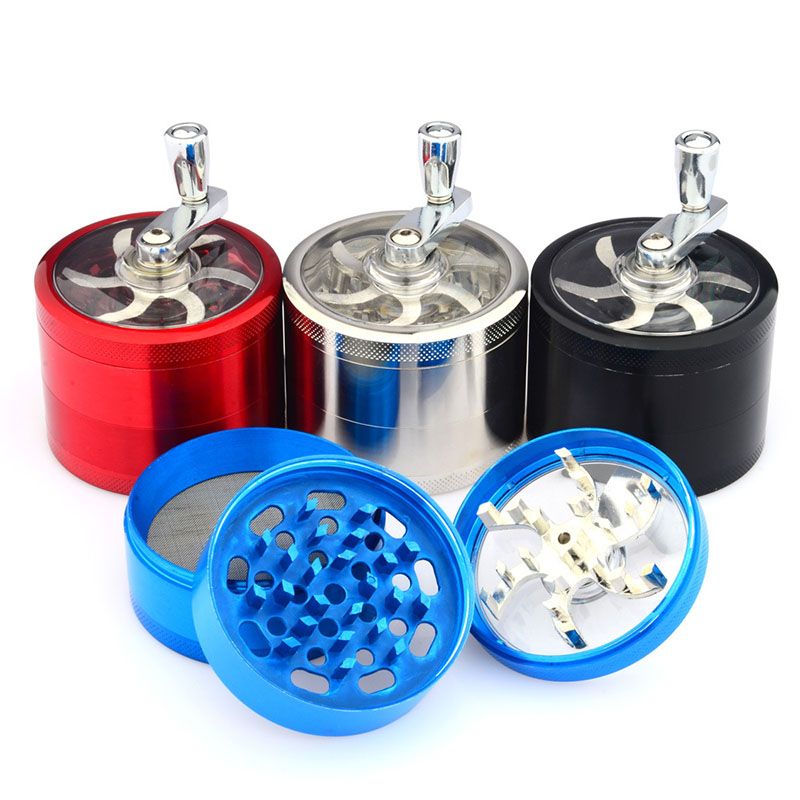 Of course, you could always insert food from the bottom, but if the food is watery it will leak out of the device. It really is not meant to be used to mass-produce baby food, so we recommend it for fast on-the-go meals, or for sharing your dinner with baby. The Kidalog scored a 7/10 in this area because the capacity of food it produced was different with each kind of food we used. We found softer foods like bananas and avocados yielded far more food than apples and mangos. All of this really comes down to the fact that the Kidalog is man-powered and only so much force can be applied to the machine.
Here you can see the 1/2 cup of sliced banana yielded approximately 1/4 cup of mashed banana.
Credit: Natalie Hale
Durability
Out of the bag (yes, it arrives in a bag) the Kidalog Baby Food Mill does not look like a formidable baby food maker, but it holds its own against its competitors. Its plastic base and metal grinding disk are surprisingly sturdy. We exerted a lot of pressure to grind some of the foods in our test kitchen and this rudimentary device held up extremely well.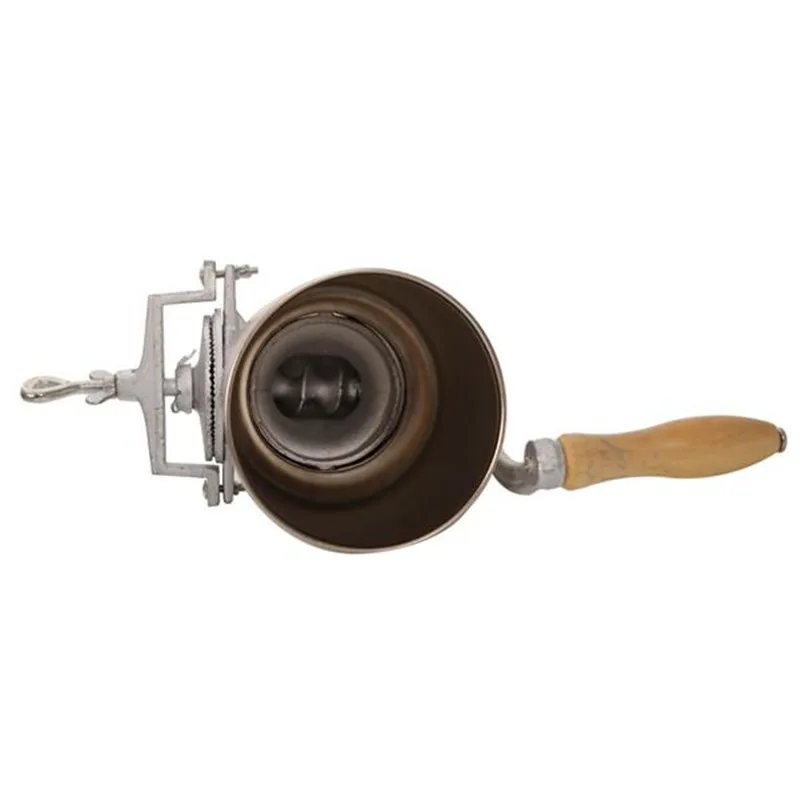 The base and top seal perfectly, which prevents leaking from juicier foods such as kiwis. We really appreciated this about the device and awarded it a score of 8/10, just one point lower than each of the other award winners.
Portability
The Kidalog Food Mill was designed with portability in mind, which is why we awarded it the highest score we gave out in this category- 9/10. It has a minuscule footprint in the kitchen cabinet and can easily fit in a diaper bag. Not requiring a power outlet to function is a tremendous advantage, allowing for ultimate portability. We would have awarded it a perfect score, if not for one major downside- it has no way to contain its own mess. Should you decide to take it on the road with you, be prepared to store it in a bag that will prevent it from leaking mashed food. We did discover that it does fit in a gallon size ziplock bag, but this seems like an easy problem to prevent by simply creating a plastic lid for it (much like the Boon Mush Manual).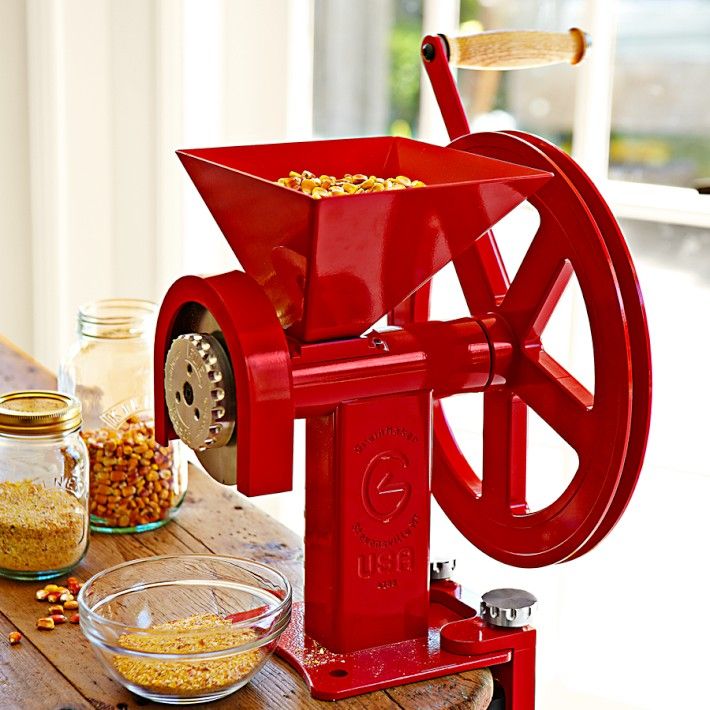 This would allow for self-containment and prevent the messiness.
Even though it fits in a diaperbag it does not stay put together, leading to pieces straying around the bag (such a nuisance). Another downside is parents will have to supply some sort of containment post use to prevent food remnants from leaking into your bag.
Credit: Natalie Hale
Value
If you want an inexpensive product to help you easily mash food for your baby, but you are not necessarily committed to buying an all-in-one steamer or have the space for a blender, then the Kidalog Baby Food Mill might be the right choice for you and your baby. With a price point under $20.00, you just can't beat the value it offers.
Conclusion
Its simple design, excellent price point and slight stature make the Kidalog Baby Food Mill an ideal product for parents making their foray into introducing food to baby. We often found ourselves turning to the Kidalog in a pinch when our little man became "hangry" and needed food right away.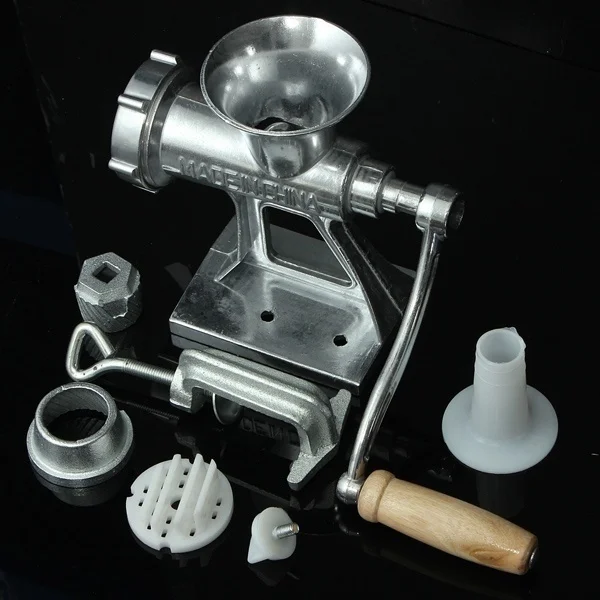 We found milling foods with it to be a breeze- just drop prepared food into the mill and with a little elbow grease, you have and a tasty meal ready for your little one in moments.
— Lindsay Ellis and Natalie Hale
7 Best Baby-Food Makers - 2019
7 Best Baby-Food Makers - 2019 | The Strategist
Every product is independently selected by (obsessive) editors. Things you buy through our links may earn us a commission.
Photo: Courtesy of the retailer
Here at the Strategist, we like to think of ourselves as crazy (in the good way) about the stuff we buy, but as much as we'd like to, we can't try everything. Which is why we have People's Choice, in which we find the best-reviewed products and single out the most convincing reviews.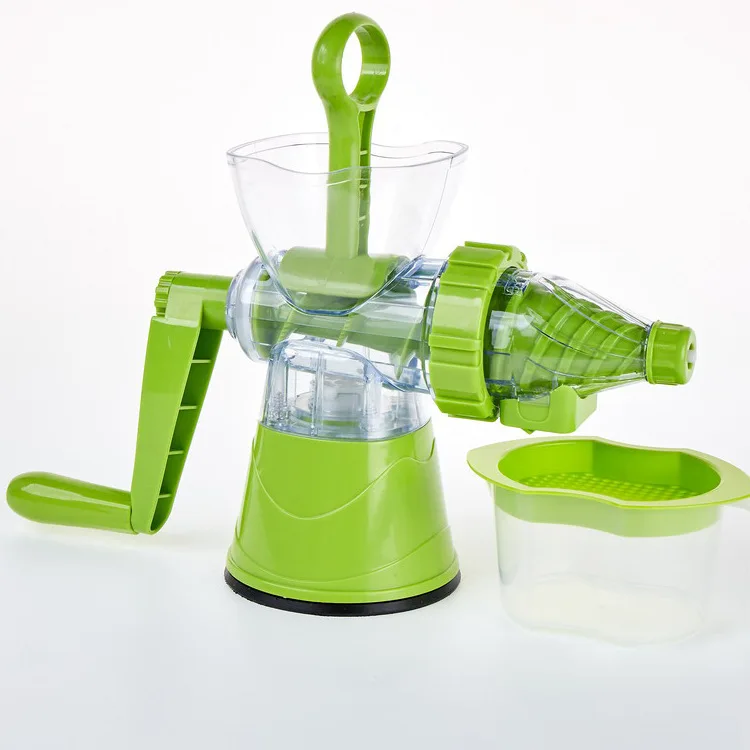 (You can learn more about our rating system and how we pick each item here.)
While we've written about the best baby mobiles and the best pumping bras before, here we're going deep on the best baby-food makers on Amazon, according to the people.
NUK Mash and Serve Food Preparation Bowl
4.3 stars, 3,916 reviews
$6
With over 2,700 five-star reviews, this mash-and-serve bowl is highly recommended for its ease of use. "I bought this initially for making baby food while traveling/on-the-go but as soon as it arrived, we used it right away," says one happy reviewer, adding, "Sure, one can argue (poorly at that) that a fork and bowl could yield the same results, but dump your fresh food right in, give the small pulverizer a push, and about two spins later, you have fresh baby food.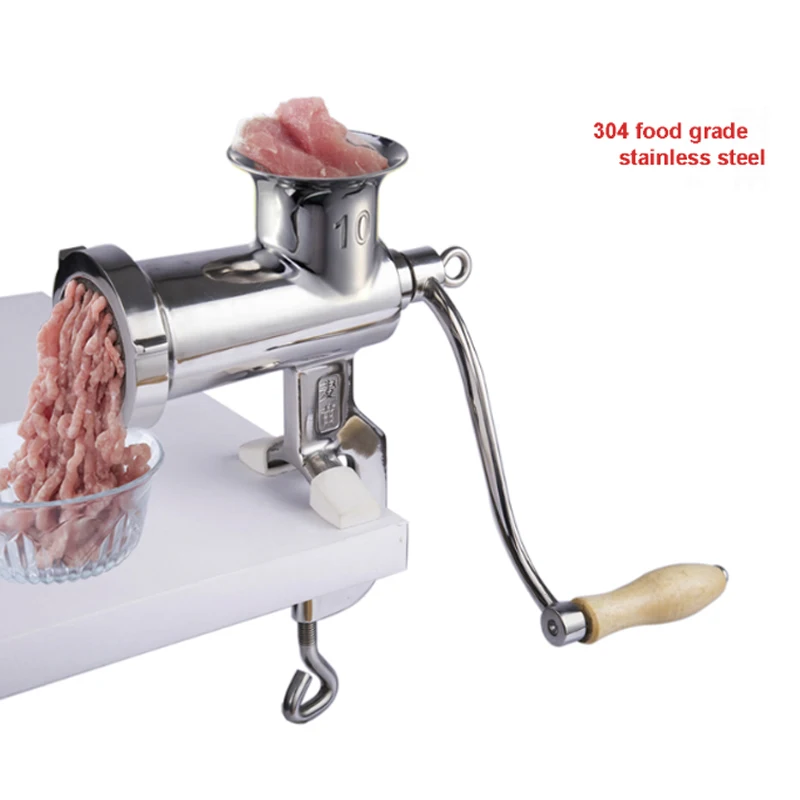 "
The portability and size, described by one reviewer as "the perfect size for my toddler," are also lauded. "These bowls are shallow and wide, making it easy for him to self-feed," they continue. "The lids are great and fit on very securely. I use these bowls to make meals and snacks for him and then put them in the fridge for later. When I need to feed him, I just grab one and pop it open and microwave it if needed or throw the whole thing in my purse to take with us." Another reviewer explains how this bowl has helped them manage portion control: "I used to cut the food into small cubes and put them in the blender to make vegetables for my baby, but that is not a good way because you have to make a larger amount than the baby needs! It was a great decision to buy this for making quick and easy baby food. I mash potatoes, carrots, and cabbages in this bowl that does the job well and is easy to clean as well.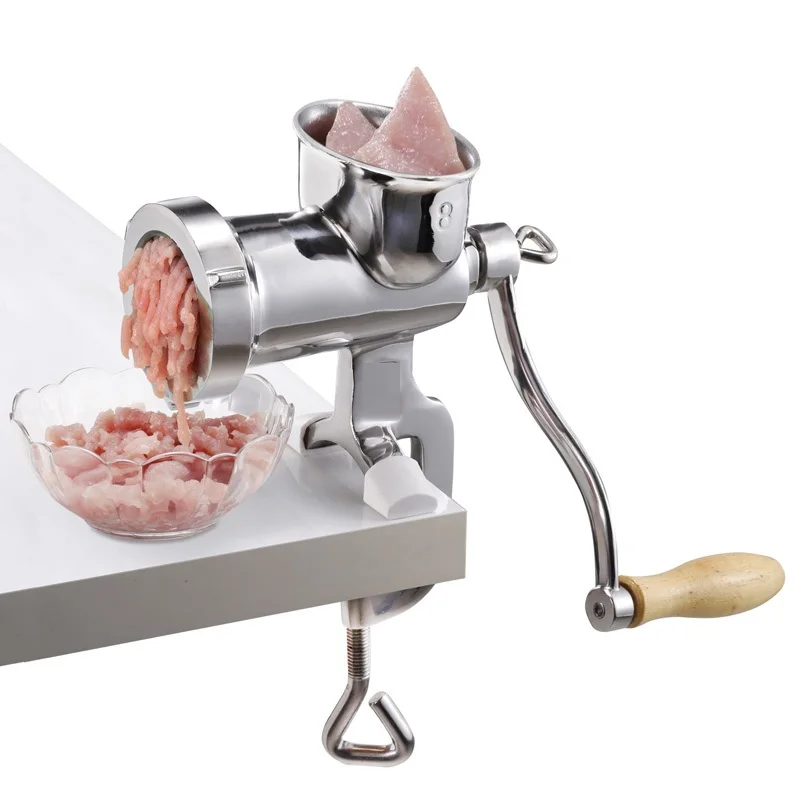 "
$6 at Amazon
Buy
And now for some micro-picks for every type of baby-food maker you might be looking for.
Infantino Squeeze Station Baby Food Maker
$25 now 20% off
4.6 stars, 1,282 reviews
$20
Reviewers love this device for making custom baby food blends, especially since it presses the food into single-serving, ready-to-go pouches. One reviewer writes, "The Infantino Squeeze Station is a must-have for anyone who makes their own baby food. Wish I had this with my other two children.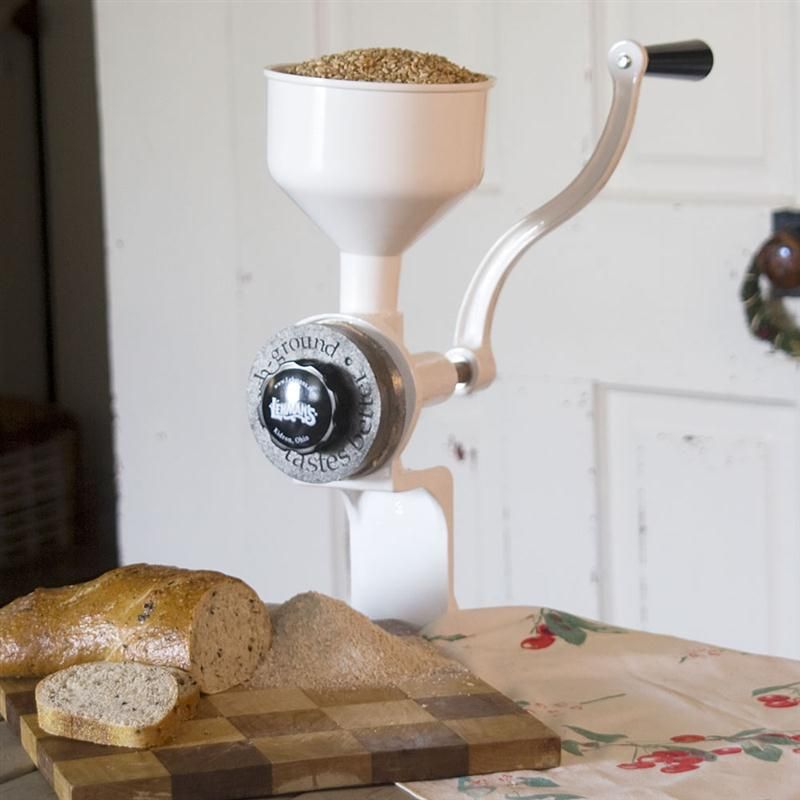 I honestly did not expect it to be as useful and fun as it was." Another reviewer says, "I purchased this in hopes of making my life a little simpler trying to make homemade food pouches for two toddlers, and I was not disappointed. You can whip together your puree and fill three bags in a short period of time, it's awesome," though they add, "Also, be careful not to fill the food tubes too high."
However, in all, this is described as an easy-to-use baby-food press that's still useful well into toddlerhood. "It's very easy to use, easy to wash, easy to store. I LOVE IT," raves one commenter, adding, "Now that my daughter is 2+, I use it to make yogurt pouches (what I was going today). I throw my yogurt in a food processor with a variety of fruits, blend well, fill using the squeeze station, and VOILA! I have yogurt pouches that are good in the fridge/freezer without having to buy the ones from the store with god-only-knows what preservatives in it.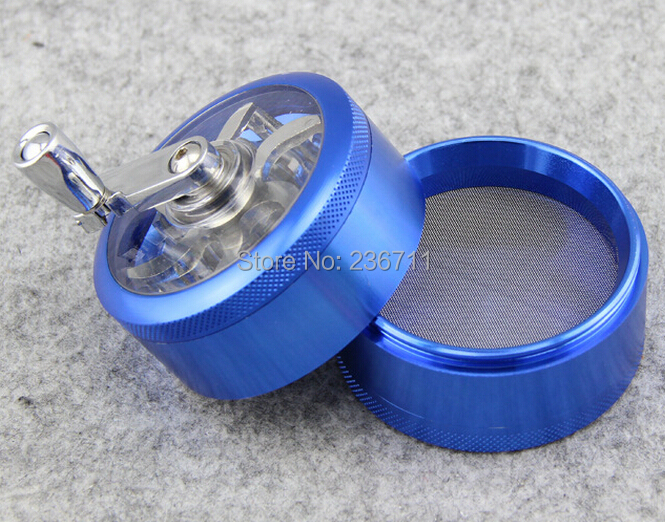 "
$20 at Amazon
Buy
Magic Bullet Baby Bullet Baby Care System
$94
4.1 stars, 1,103 reviews
$94
With the traditional power and operation as a standard personal blender, this Baby Bullet has a smaller bowl and convenient storage cups for quick baby-food preparation, a feature that's appreciated in many of the comments. "Works so well on any type of food. We take large pieces of chicken, veggies, etc., and have no problem shredding it. Can be used to shred and puree, which is great for different ages," writes one satisfied reviewer. "I loved this item! I have a 6-month-old baby, and I refuse to feed her any type of processed food even if it says 'organic,'" says another reviewer, who continues, "I make all of her baby food with the Baby Bullet.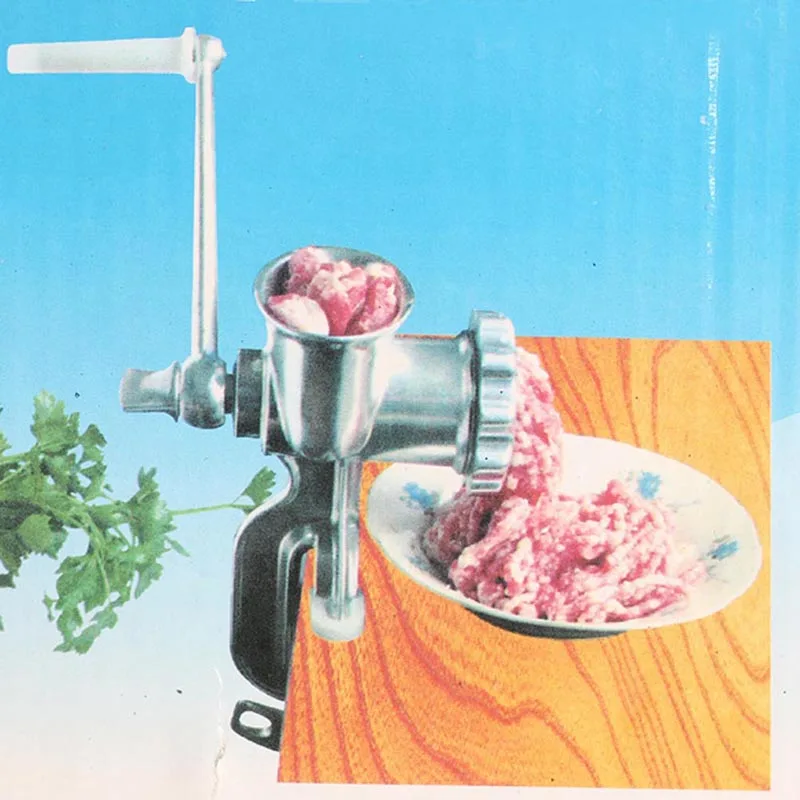 The jars are so convenient. … It's easy to use and easy to clean. The food is fresh and healthy for your little one!" Another reviewer adds, "My grandbaby is enjoying fresh vegetables and fruits and even meat. No more watered-down baby food — and the savings is unbelievable. I got ten jars of chicken from one chicken breast. And being able to freeze it is also a BIG SAVINGS!"
$94 at Amazon
Buy
KitchenAid KHB1231BY 2-Speed Hand Blender
4.3 stars, 1,242 reviews
$70
Not exclusively for baby-food making, this hand blender is worth mentioning for the rave reviews about its puréeing. "I'm glad I purchased this for making puréed baby food over the products specifically marketed for baby food," writes one reviewer.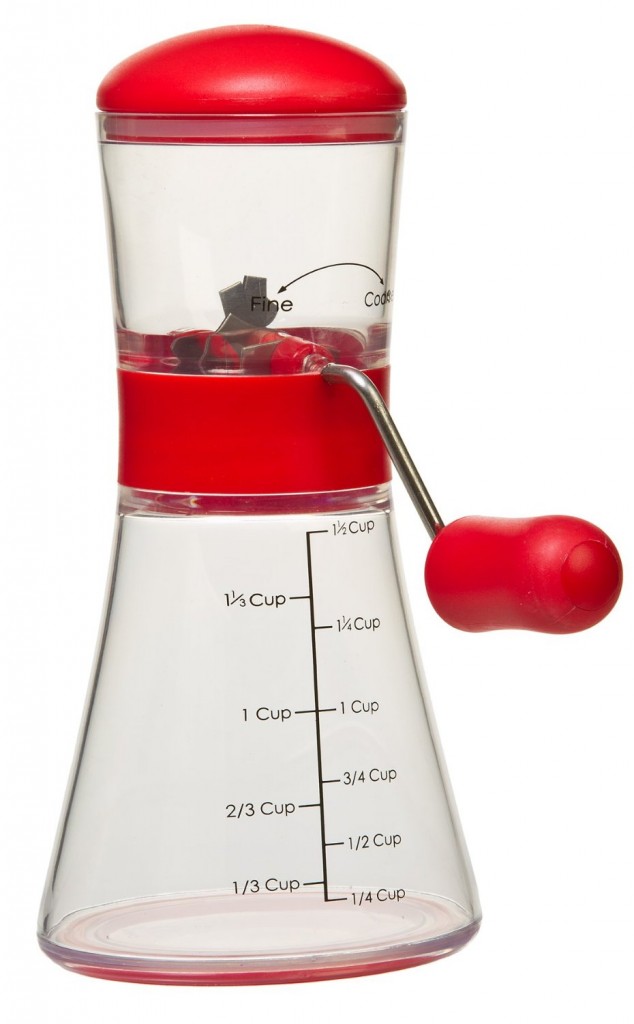 "I purée more than I need and freeze the rest. The best part about it is that it's super easy to clean." Another reviewer likes that this blender is plastic-free: "I did an extensive research about baby food makers, and I really wanted to get one of those steamer/blender to save time. However, I don't think steaming baby food in a plastic container is a good idea, and the glass one I found had some terrible reviews. SO I settled for this blender and I am so happy with the result. I pureed green peas with it and with adding some water, the consistency is PERFECT and it only took less than a minute!"
And reviewers who use it to make baby food like that it can make a lot in one go. "I've only been using this thing for about three days, but in that time I've made about six months worth of baby food with it," writes one. "Potatoes, sweet potatoes, carrots, apples, pears, peas, mangoes, kiwi, you name it.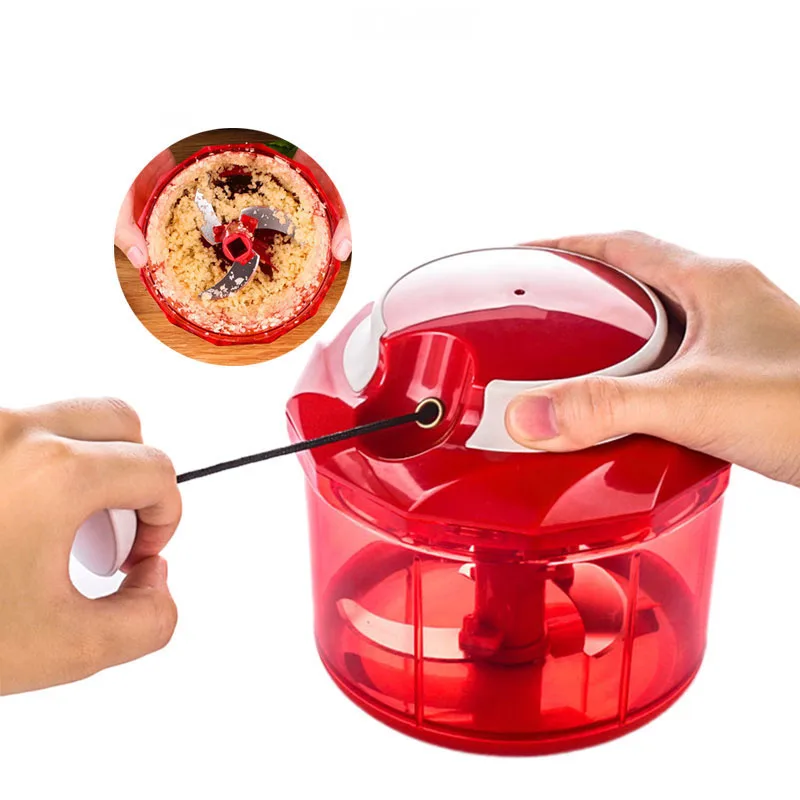 In the past I've made baby food with a single serving smoothie maker and a top-of-the-line food processor, and I honestly prefer the way this thing purées. Simple clean-up, easy to grip, great control over what you're blending/puréeing, the speed is easy to change, and it gets the job done!"
$70 at Amazon
Buy
OXO Good Grips Food Mill
4.2 stars, 1,000 reviews
$56
This product is another one that's not specifically designed to make baby food, but dozens of commenters purchased this OXO food mill expressly for that purpose. "I purchased this mill with the intentions of making baby food. So far it has worked great for banana puree, mango and other soft, ripe fruits," writes one, who adds, "I would recommend the product over the smaller, strictly-for-baby-food mills because of its capacity for making large batches.
" Lots of grandparents also like it because of the versatility. "I love this food mill. I needed something to make applesauce with," writes one, adding, "My 4-year-old old granddaughter helped with he turning of the mill. She loved it. I would highly recommend this product. As a matter of fact, I just ordered another one for my friends daughter's baby shower. It will be a must for making your own baby food."
$56 at Amazon
Buy
Dash Masha 2X
$100
4.5 stars, 167 reviews
$100
Similar in functionality to the immersion hand blender, this Dash Masha has an added strainer element that helps create the smoothest purées. "This is the best masher ever," says one reviewer.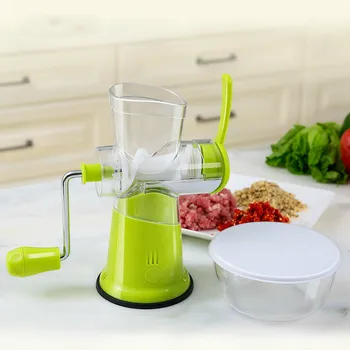 "It takes little effort to operate it, and it cleans up very easy. This is the tool to have if you love to mash potatoes, avocados, or anything else soft." Another reviewer writes, "I prepare about 10 pounds of mashed potatoes each night from scratch. I have destroyed two wand hand mixers, a blender, and a food processor from the gummy starchy resistance of the potatoes. This machine works PERFECTLY! It never overloads, because of the design. The potatoes become smooth and mashy within a minute of use — without the addition of water or milk to thin it out!" The result is that this masher is "very good for mashing up for baby food even for a first-time baby."
$100 at Amazon
Buy
QOOC 4-in-1 Mini Baby Food Maker
4.4 stars, 102 reviews
$70
"I love this product! Easy to use, and the fact that it comes with a steamer and a blender at the same time is one big thing for me.
For a busy mom like me, this is a great buy," writes one satisfied reviewer about this all-in-one baby-food maker. Another admits, "Lots of people say it's unnecessary, just use a regular blender, immersion blender, etc. Well, after using it all, I can say that I am very pleased with this purchase. I love that you can cook, purée, and reheat all in one device. It really makes clean up so much easier." They also add, "I love how quickly this device purées while barely making a sound. I can actually prepare food while baby is sleeping. And, the puréed food slides out so easily." Other reviewers also appreciate the relatively subtle sound: "If your child's nursery is right next to your kitchen (like our situation) you will find this a quieter process. Not without noise by any means, but quieter than a standard blender."
$70 at Amazon
Buy
get the strategist newsletter
Actually good deals, smart shopping advice, and exclusive discounts.
This site is protected by reCAPTCHA and the Google Privacy Policy and Terms of Service apply.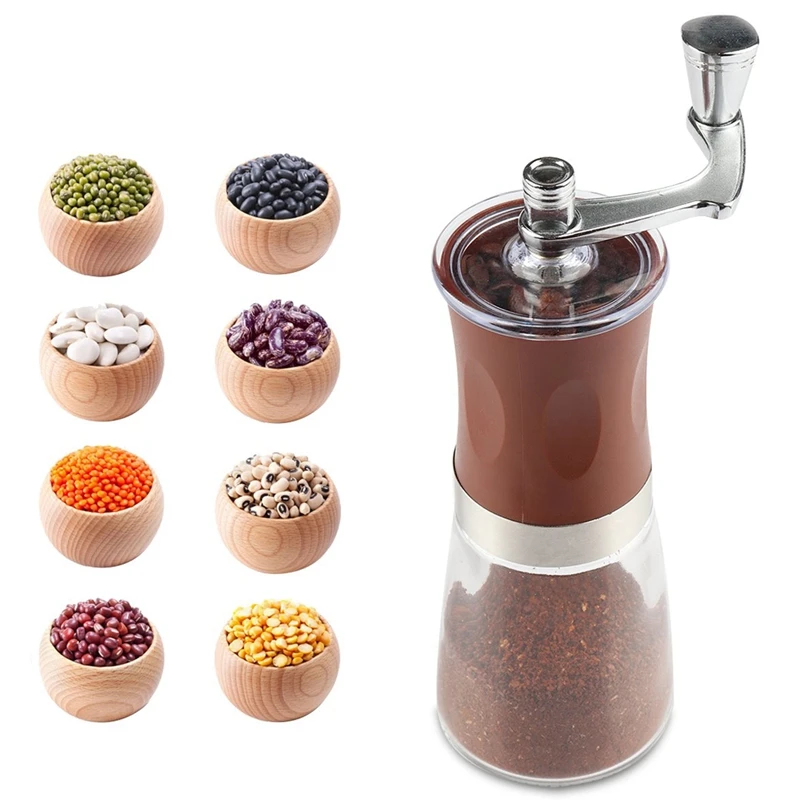 The Strategist is designed to surface the most useful, expert recommendations for things to buy across the vast e-commerce landscape. Some of our latest conquests include the best acne treatments, rolling luggage, pillows for side sleepers, natural anxiety remedies, and bath towels. We update links when possible, but note that deals can expire and all prices are subject to change.
Every editorial product is independently selected. If you buy something through our links, New York may earn an affiliate commission.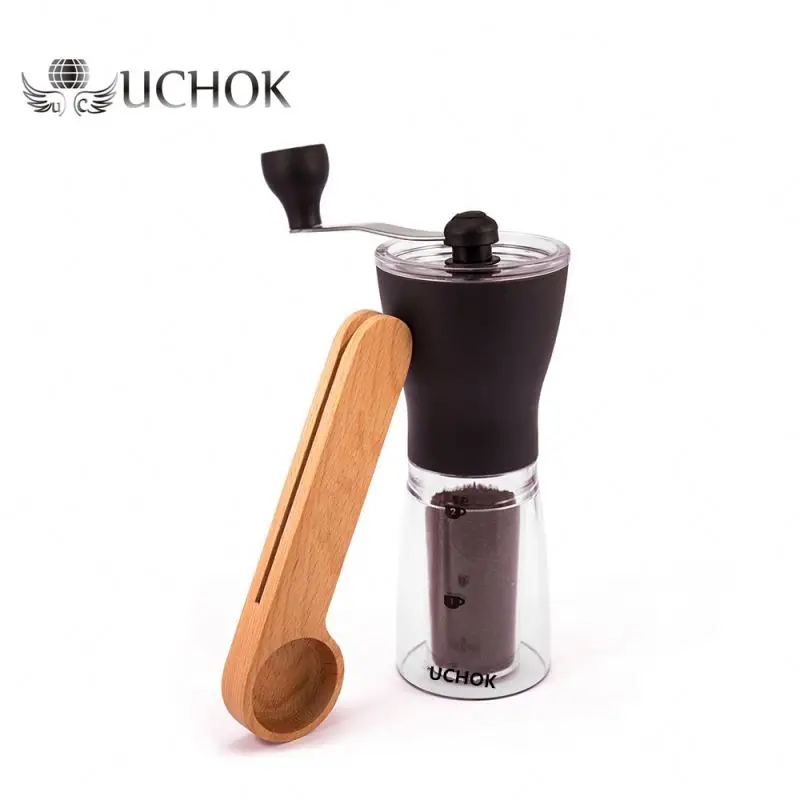 The Best Baby-Food Makers, According to Amazon Reviews
Every product is independently selected by (obsessive) editors. Things you buy through our links may earn us a commission.
Related Stories
people's choice
The Best Food Dehydrators on Amazon, According to Hyperenthusiastic Reviewers
people's choice
The Best Deep Fryers on Amazon, According to Hyperenthusiastic Reviewers
people's choice
The Best Mini-Fridges on Amazon, According to Hyperenthusiastic Reviewers
recommended by experts
The Best Small Kitchen Appliances for Small Kitchens, According to Experts
recommended by experts
The Best Refrigerators, According to People Who Sell and Repair Them
best of brand
The Strategist Guide to Shopping for Breville
sunday circular
8 Products That Delighted Us Last Week: From Dishwashers to Unitards
recommended by experts
The Best Dishwashers, According to Appliance Sellers and Technicians
ingenious design
This Compact, Do-It-All Oven Makes Me Feel Like Julia Child in Quarantine
testing testing
This Swedish Sparkling Water Maker Is the Best At-Home Soda Machine
More Stories
Blender Redmond RHB-2915 User Reviews
Blender this is a very useful device in the kitchen, it will facilitate and speed up cooking favorite dishes, beat egg whites, chop meat or vegetables, mash mashed potatoes.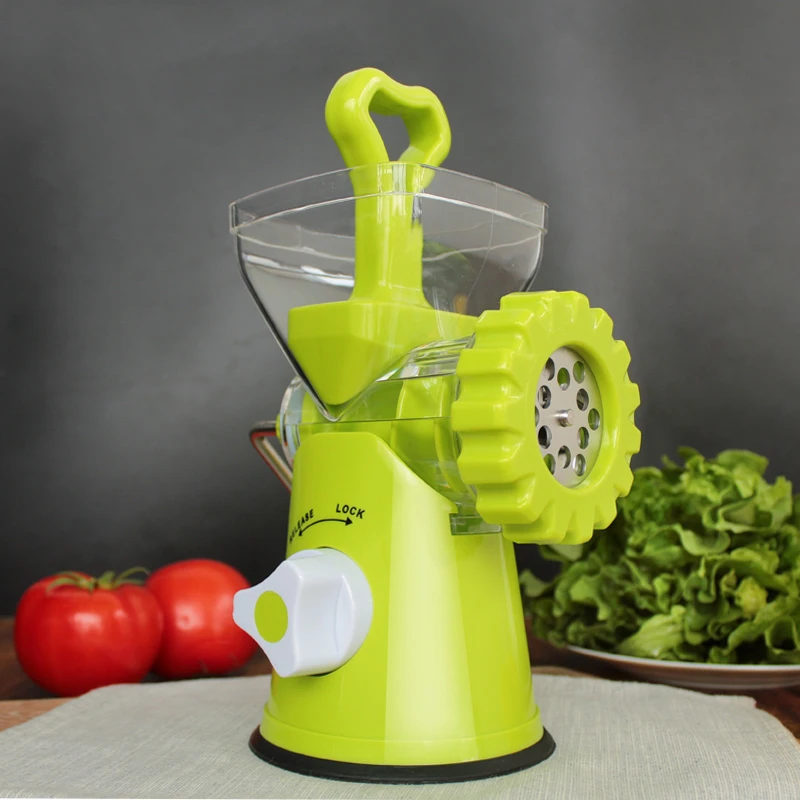 Maybe it is in every kitchen, and now it has settled on my shelf for a long time. I chose it without even looking, of course I expected that it would be included whisk, and a measuring cup, the power was very important, and of course the external view with a comfortable grip. First of all, I need it for mashing baby and chopping meat for the first feeding, as it cannot be crushed with a fork so petty.
The Redmond brand is quite popular on the modern market, as it sells various household appliances, for example, we have a multicooker of this brand and not only, so we did not lag behind new modern technologies and chose the blender RHB-2915 in black with chrome elements on the body.
The main features of the Redmond RHB-2915 blender Black
Country of origin China. But the brand itself seems to be American.
12 month manufacturer's warranty. The service life of the device is 3 years.
Mechanical immersion blender (push-button-rotary) control.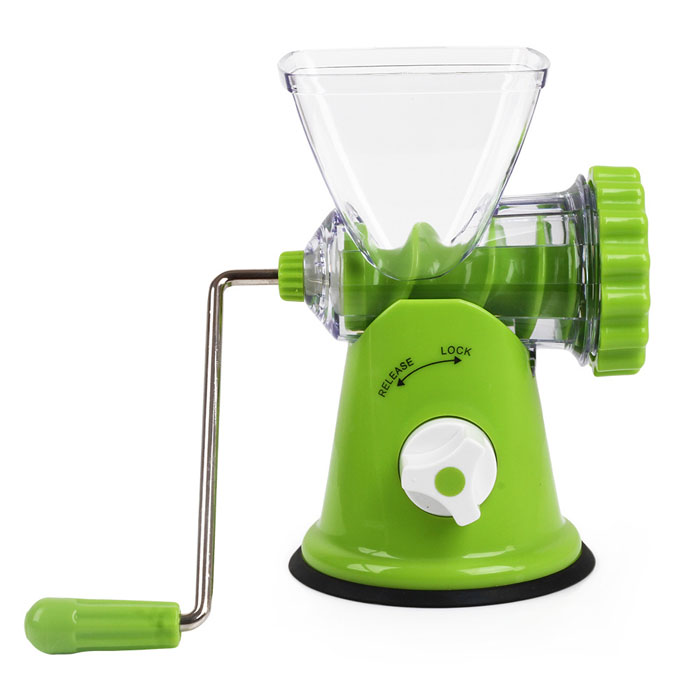 6 speeds available with smooth adjustment.
Available with turbo and pulse mode.
Nozzles:
- whisk attachment;
- blender attachment.
There is a chopper made of durable plastic and stainless knives with a bowl volume of 0.5 liters.
Maximum appliance power 750 W. Maximum rotation speed 16500 rpm per minute.
Blender in mains operation. The length of the power cord is 1.4 meters.
The body of the device is made of durable, strong plastic and its submersible parts are made from stainless steel.
Dimensions and weight
Height 24 cm.
Width 17 cm.
Depth 5.5 cm.
Weight 1.25 kg.
Blender black with chrome details.
Equipment
- blender;
- bowl for mixing with a volume of 600 milliliters with measuring marks;
- nozzle-corolla with an adapter for it;
- nozzle blender;
- bowl for grinding with measured marks with knives;
- instruction manual and warranty card.
Process use of the blender Redmond RHB-2915 and overall impression
Packed blender and all its parts in a black box with a comfortable handle at the top, convenient for carrying. The box shows where it is made, some characteristics device, the nozzles included in the kit are listed and drawn. All parts kept on a small shelf.
Block control or handle with a motor is very compact, fits in a small female hand, does not slip. The handle is a bit heavy, but that's a plus for me. Externally, the device looks very stylish and presentable, the black color is not easily soiled and unlike white or light, it will not turn yellow.
Energy consumption information on the back.
The main shaft of the instrument is supplied with a plastic adapter.
The blender runs very quietly without food.
Thanks several removable attachments (blender, whisk, chopper) can be used to cook several types of food.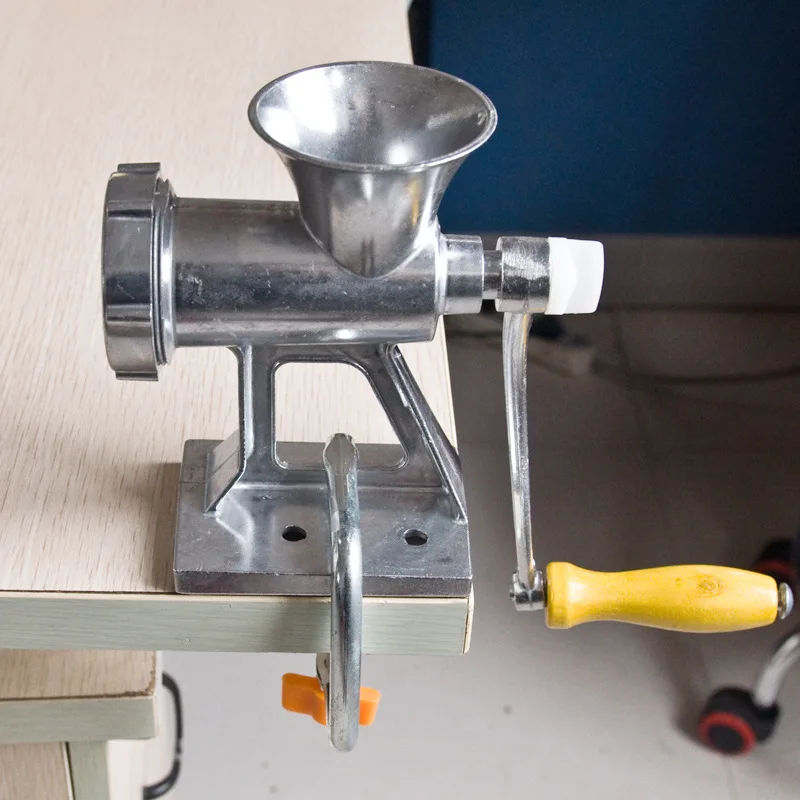 The blender will evenly grind and mix the products for baby food, puree soup, mayonnaise or cocktails.

Mixer very good whips eggs and cream for cream, marshmallows. For the whisk to the handle, you need to use a specially designed for This adapter is made of plastic with Soft-Touch coating. Whisk very tight fixed in the adapter without a chance to detach.

A chopper in general universal, able to grind boiled meat, cheese and vegetables, nuts or berries. By the way, The volume of the bowl is very roomy - 500 milliliters. Thanks to him I do harvesting berries and vegetables and put them in the freezer. There are two tabs on the top of the bowl that secure top cover.
Chopping knife very well sharpened and made of stainless steel. The ends of the knife are rounded.
B I always fill the mixing bowl or chopper with products halfway, maybe even a little less, in order to avoid splashing the product on throughout the kitchen. There is a measuring cup, which facilitates the work to determine the right amount of crushed a product with a volume of 600 milliliters is enough.
Immersion parts made of stainless steel, which makes the device more durable and cleaning device is much simpler.
All nozzles are securely fastened, when attaching, you need to press two buttons, located on both sides of the handle, and a characteristic click should sound. Removed with the same button press. When grinding raw vegetables, fruits, meat or other solid products, for intensive beating of eggs, I use the TURBO button.
This button allows the blender to run at high speeds, so that the intensity and quality of grinding will be higher, and it will take less time. Good blender power - 750 W, copes with rough products and meat. There is also an adjustment smooth shifting speeds total speeds.
On The control panel has an indicator that is illuminated in blue. This backlight that allows you to see whether the device is connected to the network or not.

There is a button below launch. The buttons are located on a metal insert, they are rubberized and Most likely the case is protected from moisture penetration into the motor.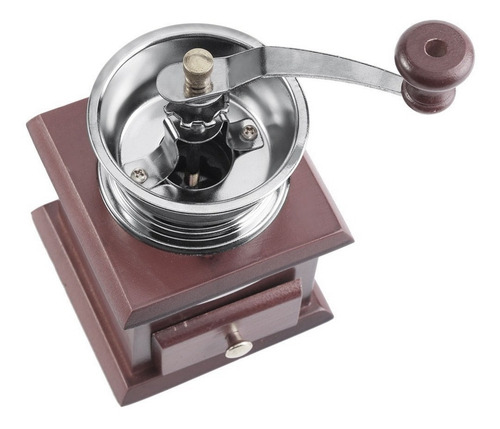 Handle, chopper lid, adapter to the whisk, covered with rubberized material so called Soft-Touch, this will help to avoid slipping the device in your hands when they are wet or smeared with oil. At the bottom of the chopper bowl there are rubberized legs, due to which the container on a flat surface of the table stands firmly and reliably, vibration is felt less, but it is still worth holding it with your hand when grinding products.
Whisk, knife, chopper bowl and mixing bowl can even be washed in the dishwasher, the rest of the appliance is recommended wipe with a damp cloth without immersion in water.
Grind ice, foods with bones or pits, raw cereals, dried legumes recommended as the bowl itself may be damaged. The boiled product needs allow to cool down, as placing hot foods or liquids with a temperature over 80 degrees is impossible.
Conclusion
Blender Excellent, I use it and I'm happy with my purchase. Multifunctional device with multiple nozzles and speed modes.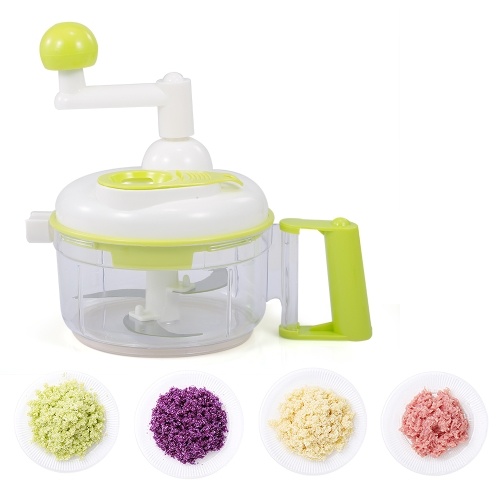 Now I grind without problems any vegetables, even meat, most often chicken. Only here the cord could be make it more authentic, since the table from the outlet is not located nearby. To purchase I recommend the device.
Blender Braun MQ 3035 Sauce white/blue
Product code 1102443
Link copied
4.3
Write Review
Long out of stock and no longer expected to be available
See Similar Items
The Braun MQ 3035 Sauce blender is the all-rounder for your kitchen!
High power
With 700W of power, this model can easily handle fruit, vegetables, smoothies, sauces, salad dressings, mayonnaise, milkshakes, pureed soups, baby food.
Ergonomic handle
Thanks to the ergonomic shape of the handle and special rubber coating, the device is very comfortable to use, it will not slip during use.
PowerBell Plus
The extended grinding area allows you to process food much faster and with less effort.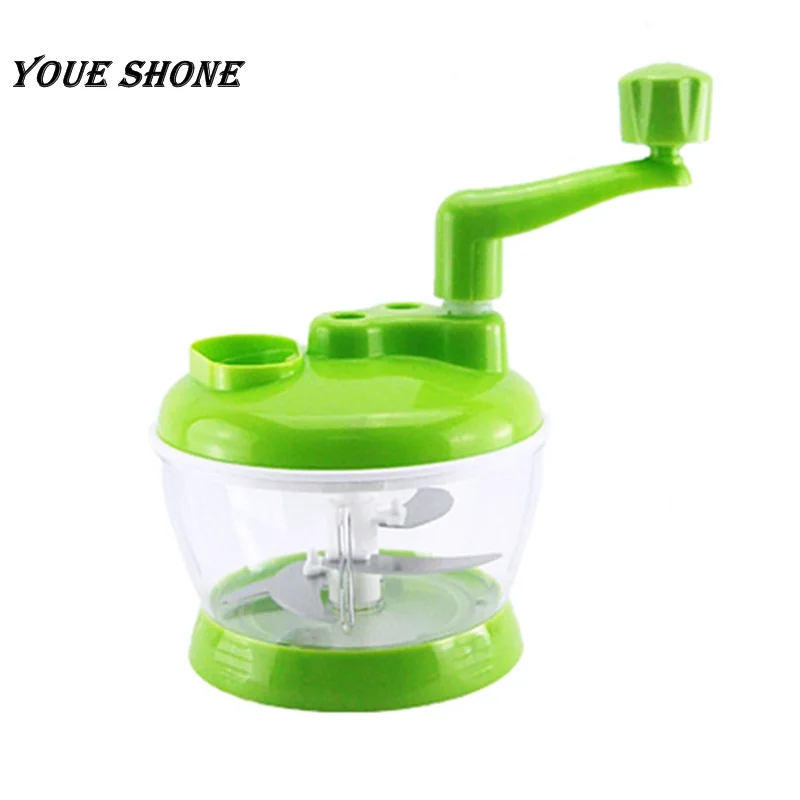 The nozzle is made of metal, has the shape of a bell, thanks to which the mixture does not splatter.
2 speed
On the handle you will find 2 buttons responsible for switching gears. The upper one activates the slow speed, the lower one activates the fast one. For best results, always start at a slow speed and then move up to a fast speed.
Kit
This model comes with a metal whisk for air mixtures and a large 500 ml chopper with a stainless steel knife.
General parameters
Key features
| | |
| --- | --- |
| Body material | metal |
| Immersion material | metal |
| Chopper | yes |
| Measuring cup | yes |
Contents
| | |
| --- | --- |
| Contents | Blender, documentation |
Warranty and certification
| | |
| --- | --- |
| Warranty | 24 months |
| EAN code | 8021098770622 |
| Country of origin | Romania |
Have you bought this product from us? Share your experience of using the product and get 1000 bonuses to your account: 500 for text + 500 for photos.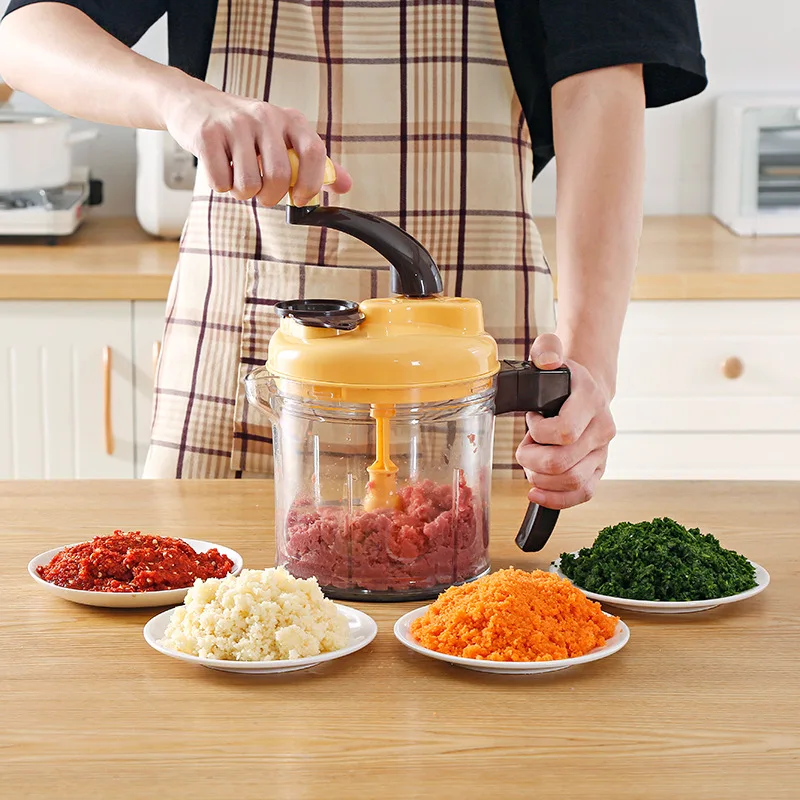 We check reviews with photos without a queue and as quickly as possible. Detailed Rules
A link to write a review is available to you at Personal account
Report an error to

Product information is for reference only and is not a public offer. Characteristics, scope of delivery and appearance of the product may differ from those indicated or be changed by the manufacturer without prior notice. Before buying, check the information on the official website of the manufacturer.
If you notice an error or inaccuracy in the product description, please highlight the part of the text with an error and click the "Report an error" button.
If you notice an error or inaccuracy in the product description, please highlight the part of the text with an error and click the "Report an error" button.
Payment by card on the site no commission
and accept the data processing conditions
Thank you!
Your message has been sent
BrayerVAILREMENISMATRYONAZaryaBlacktonVektaVLK
Epilators
Epilators
Shavers
Shavers
Hair clippers
Hair clippers
Electric coffee makers
Consumables for razors
Juicers
Drip coffee makers
Electric kettles
Consumables for razors
Juicers
Toasters and sandwich makers
Hair straighteners
Facial devices
Hair straighteners
Choppers, slicers, graters
Electric kettles
Price in another store:
Link to a product in another store:
Email
Your application has been sent
You can send a second application via:
00 minutes
:
00 seconds
What is wrong?
How should it be?
Thank you!
Your message has been sent
Price in another store:
Link to a product in another store:
Email
and accept the terms of data processing
Header
Text
The manufacturer's warranty is usually set for a period of one or two years, but for expensive electronics this is not always enough.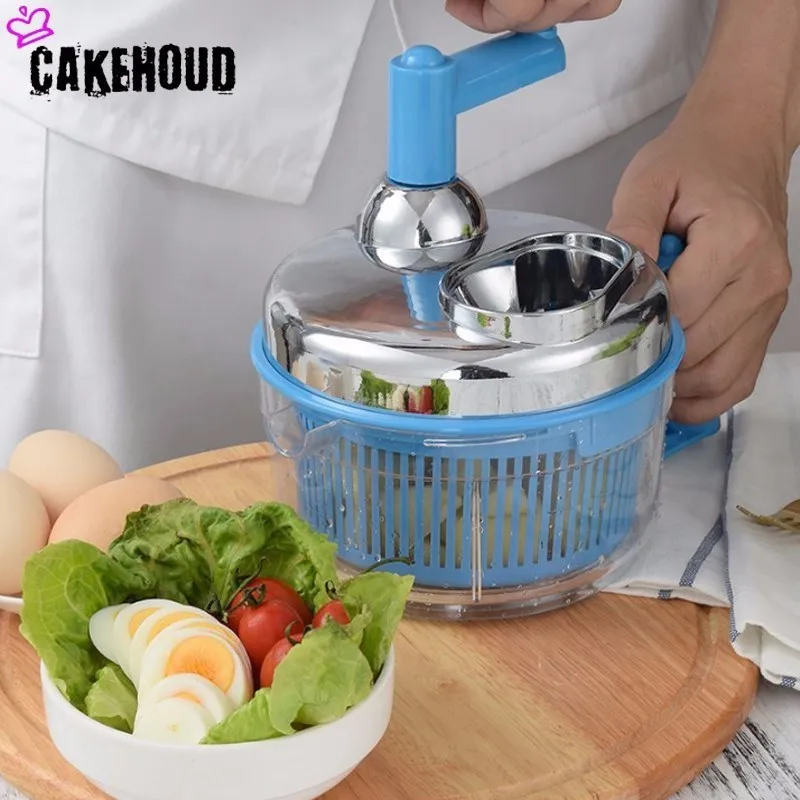 Purchasing an additional warranty certificate allows you to:
1. take into account non-warranty risks, such as non-manufacturing breakdowns as a result of power surges, fire, flooding, theft, robbery, robbery, natural disasters, adding to the scope of the manufacturer's warranty;
2. Extend the factory warranty.
You can choose the time period for which you want to extend it - it can be 1, 2 or 3 years.
Why does the machine manufacturer offer a warranty of one, two or, in very rare cases, three years? Everything is simple. The longer the equipment works, the higher the probability of breakdown. But you don't throw away your refrigerator, washing machine, or laptop right after the manufacturer's warranty expires, do you? Of course not. And what if the equipment breaks down when the warranty has already ended? You have to pay for repairs out of your own pocket. And often it's a lot of money. The task will be solved by the certificate "Additional guarantee".