Baby food in germany
Baby Food in Germany: The Jar Options
My neighborhood dm stocks a wide variety of jarred baby food. Müller and Rossman are other drugstores with decent baby food departments.
Big Foot has just made it to the six month mark (yay!), and he's decided to join his brothers in becoming a fast and ferocious eater.  The kid LOVES food.
Unfortunately, that doesn't translate to sleeping well at night, but that's another topic for another day…
As with the other two boys, I'm making my own baby food.  I use the schedule and the frozen food cube method from Super Baby Food.  For the most part, it's worked well for me and the babies.  But, I have to admit – it lacks portability when traveling.
For instance, Doc Sci and I took a road trip when T-Rex was about five months old.  I packed my food cubes in a cooler on ice for a 12 hour trip (uh, yes, we were totally nuts, and no I do not recommend a road warrior mentality when traveling with an infant).
  By the time we arrived at our destination, all those neat and pretty food cubes had melted into each other, and it was impossible to tell where the avocado ended and the banana began.
Never again.
As you might know, when Screech was ten months old, we moved to Germany.  Luckily, I had a heads up about two months in advance that we might be hopping the pond, so I busted my you-know-what to make sure Screech was down with the chunkier textures and scarfing down the same stuff as his big brother and parents.
He was game to grow up a bit ahead in the baby food game, and I found that a pair of kitchen shears was all I needed to make my plate of spaghetti into Screech's delight.
And good thing, too.  The baby food jar options in Germany are, well, um, interesting to say the least.  Now that I'm gearing up to take another road trip next month (only 7 hours this time!), I'm again venturing into the commercial baby food world to weigh my options.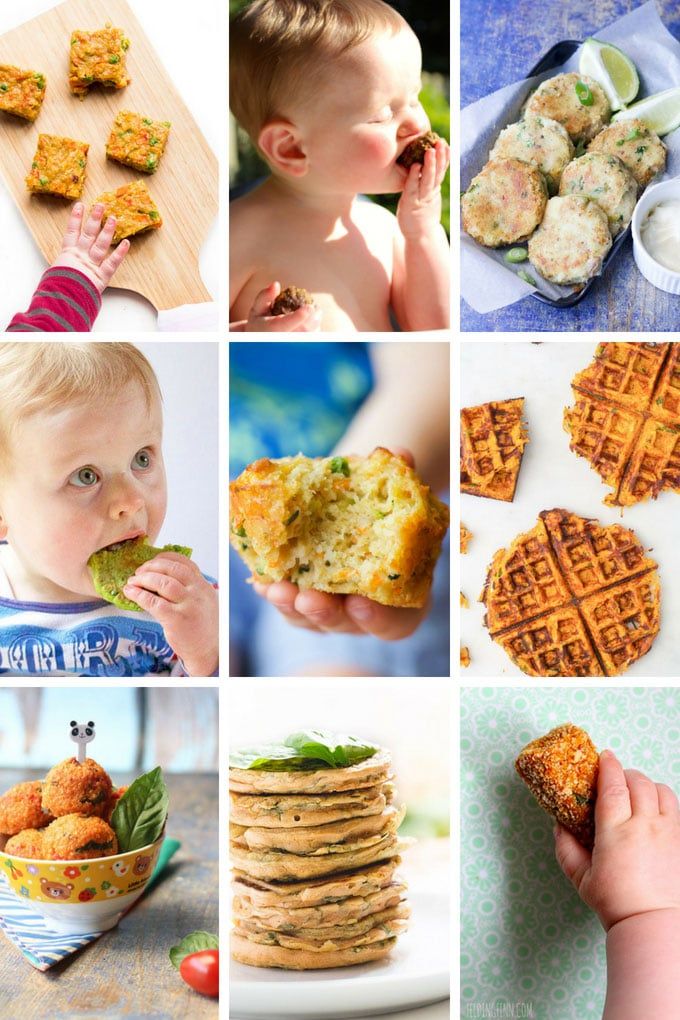 Want to take a look with me?  Let's head down to my neighborhood dm and give it a gander.
But first, a few notes to help decipher labels for those traveling to Germany or new to the country…
Bio = organic, and it's pronounced B-O as in the gym locker fragrance, not Bi-oh as in biology.
Ohne Salz Zusatz means without added salt and Ohne Zuckerzusatz means without added sugar.
Hipp is usually the most expensive brand, but almost everything is organic and of good quality.
Nestle/Alete is usually the cheapest brand and has a rotten reputation.
Foods are labeled with which month they are appropriate to use (usually 4, 6, 8, 10, and 12 months).  The higher the month, the chunkier the texture.
Just like in the US, the jars are rather expensive.  I've included prices in the photos below for reference.
German babies all start with the same food – carrots. It is the only vegetable I have found that comes by itself in a jar.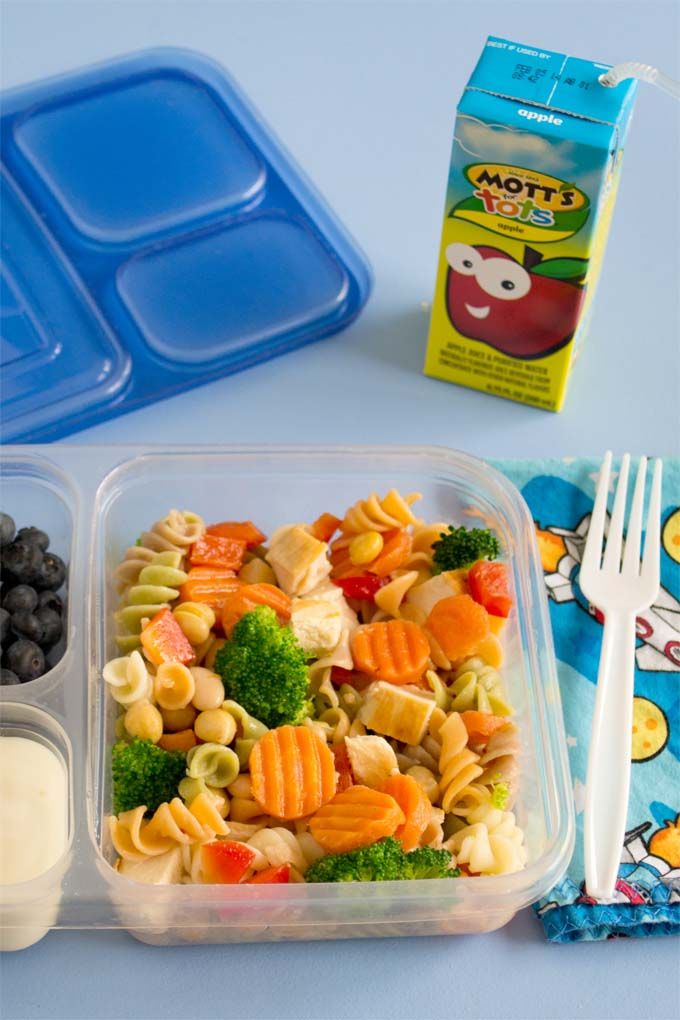 Watch out though – some brands have added oil to provide omega 3.
All other vegetables come packaged with other ingredients.  No single green beans, peas, or broccoli to be found here.
Spinach is processed with milk and cream and labeled as suitable for four month-old babies. That might be okay for some little ones, but we have a history of food allergies in our family so milk is completely off limits at four months.
The only other green vegetable I've seen is zucchini.. but again, it's with potatoes. Carrots and potatoes are the German baby food staples.  By the way, this stuff smells and tastes totally rank.  There's nothing zucchini about it.
Here we go with the lineup of potato-laden baby food options.  I guess the Germans think the potatoes will make the other veggies palatable..?  But parsnips.. who eats parsnips?  I've never even seen them sold in grocery stores here, let alone considered them as infant fare.
There are more fruit options than vegetable ones, but often they are mixed up, shaken, not stirred, with applesauce.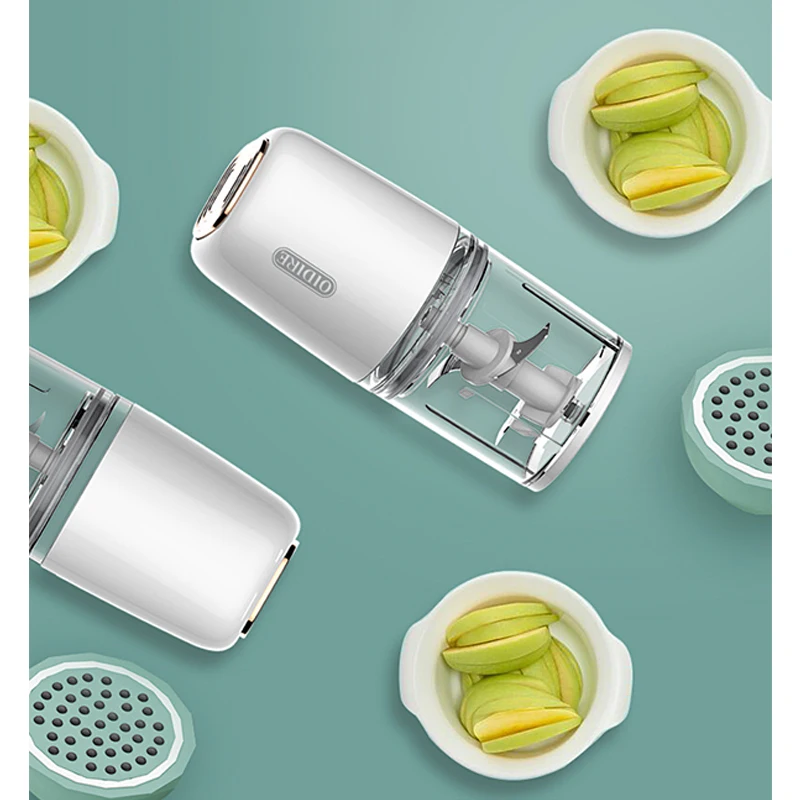 Many fruit options also have grains (Getreide) included. Spelt (Dinkel) is a very popular baby food option here. Watch out if you have a history of wheat or gluten allergies/intolerance.
And speaking of grains, Germans feed their babies loads of Milchbrei (cereal with milk or formula). I find it super ironic that this organic, bland, sugarless hippie dippy culture feeds their babies cookie and chocolate flavored infant cereal.  But, they do.
If you've got a poor sleeper, or a hungry monkey, you can give one of the "Good Night" jars a whirl. Apparently these mixtures are supposed to take longer to digest and therefore help the baby sleep longer. (Unfortunately, this hasn't worked for us…)
If you're going for pureed meat (mmmmmm, delicious), a few companies are hawking jars of straight up chicken or beef. It's quite expensive though, as you can see.
I am used to feeding my babies one food at a time, waiting a few days to check for any allergic reactions, and then moving on to another single food.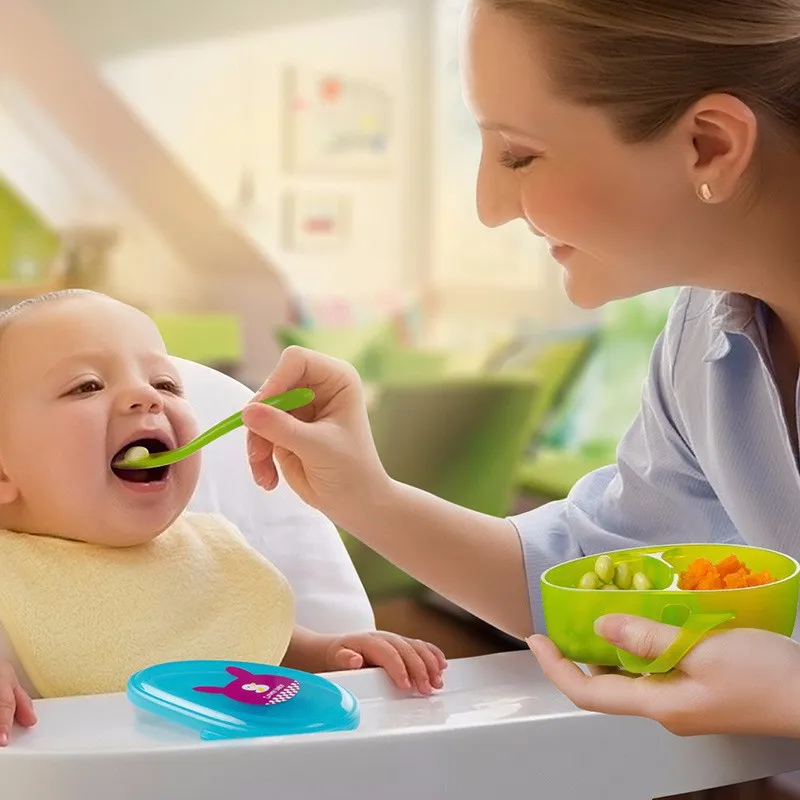 I am not sure how you do this in Germany without making food on your own. Other than the few fruits and vegetables I have pictured, the rest of the baby food jar options are "menus" or complete meals. Here are a few of the menus on the market for four month-old babies.
This one baffles me… noodles (wheat), tomatoes (majorly acidic), pork (hard to digest), and the long-standing staple, carrots… for a four month-old.  Say, what?!
Here's another good one.. Lamb? Well, it's new.  Maybe it'll be a flop.
And the award for the most outrageous four month-old meal goes to… Wait, it's a tie.  The first contestant isn't pictured; dm was out of the salmon in cream sauce. So, this crazy concoction wins. Who feeds their young baby veal?!
In case you're itchin' to know, there are a few toddler TV dinners on the German baby food market. I'm not big into these because by the time the baby is one year old, they usually (hopefully?) eat everything that the rest of the family eats.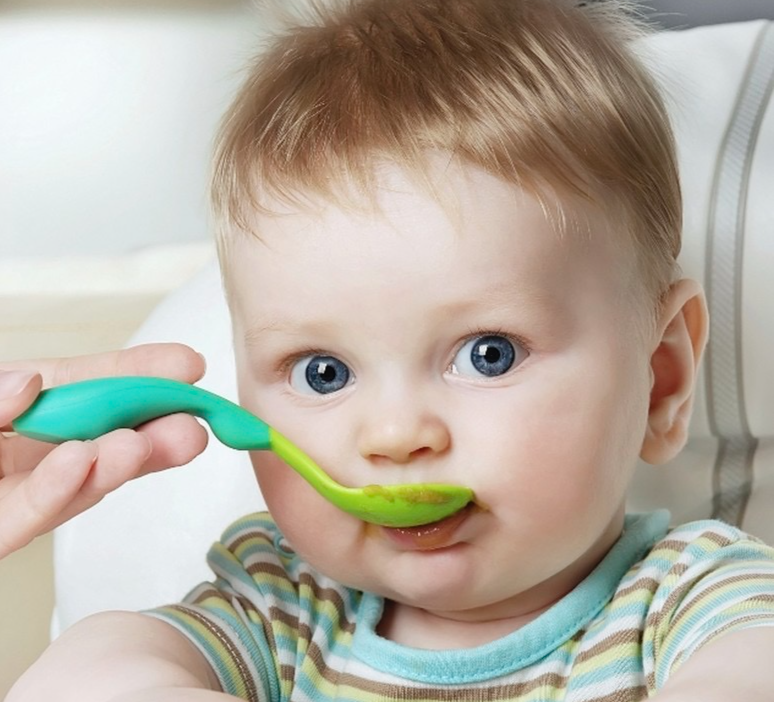 But just in case you're looking for a microwave meal, there you have it.
Okay, the TV dinners and these squeezy fruits aren't jars, but whatever. I know these pouches are all the rage in the US, but they have just started catching on in Germany. They're here, but few and far between.
I hope you've enjoyed our little tour of the baby food section at my neighborhood dm drug store.  Unfortunately, I'm still without a traveling baby food solution.  Maybe I could convince Big Foot to subsist on carrots and pears for a weekend?  Yeah right…
Like this:
Like Loading...
Four European Organic Baby Food Brands
Industry Insights · 11min read
The European baby food market is expected to grow at a CAGR of 5.2% until 2025 to reach a total of 9.2 billion Euros. The largest market shares are currently held by Germany, Russia, and the United Kingdom. While this number in itself does not represent staggering growth expectancies for the upcoming years, industry experts are seeing a significant increase in the demand for sustainable baby foods.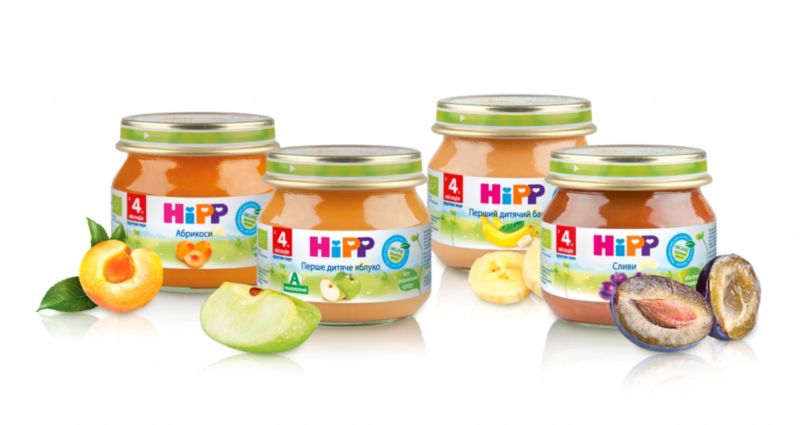 As adult consumers become more aware of the personal health benefits and environmental benefits of consuming natural and organic foods, it is no surprise that the demand for products in these categories in the baby food industry mirrors these trends. An increasing number of parents are conscious of the nutritional content in their baby food and concerned by the prospect of exposing their babies' growing bodies and minds to chemicals or pesticides. Thus we took the opportunity to highlight four exciting brands that are bringing sustainable and organic baby foods to shelves across Europe.
HiPP
HiPP is an internationally established, family-owned business currently in its fourth generation. For over 60 years, the Hipp family has been committed to organic and sustainable farming practices which include free-roaming livestock alongside pesticide-free, specially selected fruits and vegetables. Built on the belief that 'green is good', the HiPP brand proves its commitment to the environment time and time again by consistently exceeding EU organic standards.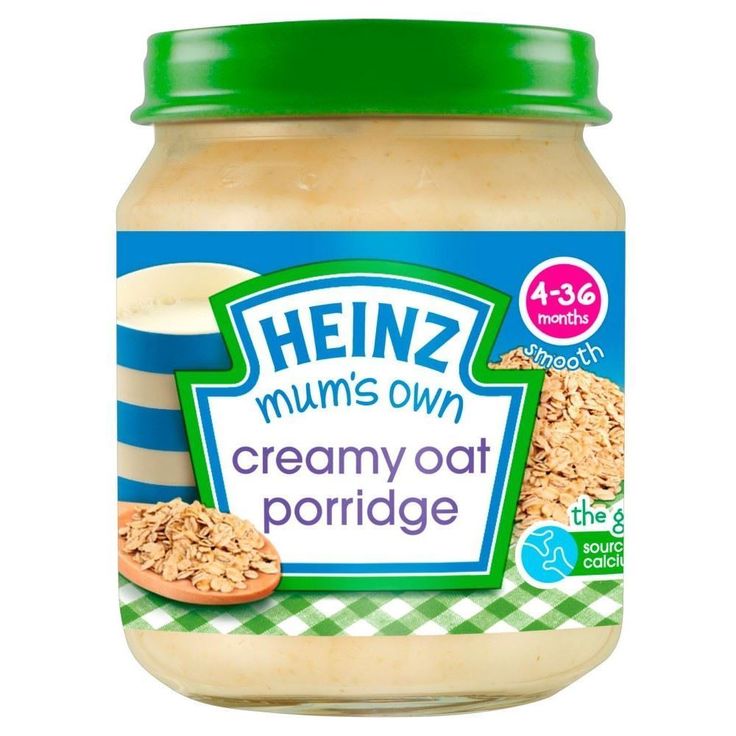 With 260+ self-imposed quality controls in place, parents can feel confident in the safety, nutritional value, and flavours in every spoonful of HiPP. Artificial preservatives, sweeteners, or colourants will never find their way into these natural and wholesome meals. Today, HiPP's established baby and toddler food portfolio encompasses around 50 products, categorised by age (4 months to 3 years) and product type (jars, trays, pouches, cereals). 
"From clean air and water to happy, healthy animals and tasty fruit and vegetables, it matters to us that working with nature, rather than against it, can provide us with everything we need."
As a pioneer for sustainability in the industry, HiPP takes pride in its wide-ranging environmental efforts. The brand's commitment to animal welfare includes gentle and species-appropriate animal husbandry techniques as well as the protection of pollinators and promotion of biodiversity.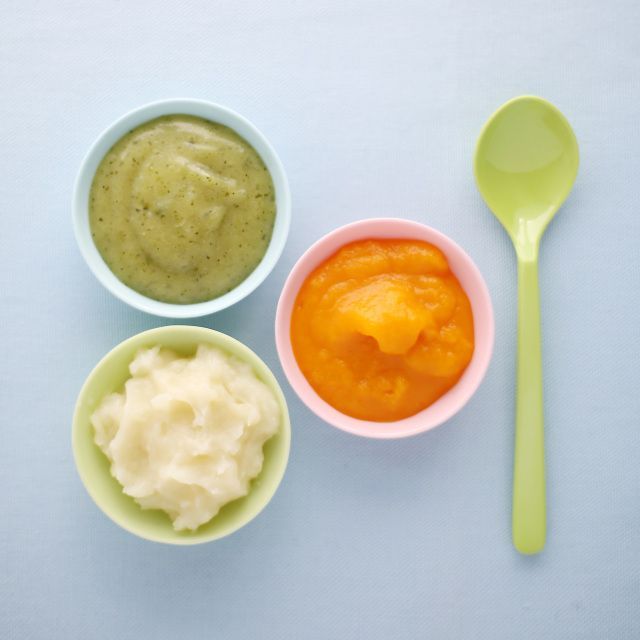 Out on the fields, HiPP seeks to maintain rich and fertile farmland for future generations through a number of methods, such as crop rotations and maintaining close relationships with its farmers. The brand also does its part to reduce food waste by utilising fruits and vegetables that supermarkets deem too little, large, or 'ugly' for sales. 
Learn more on hipp.co.uk
Holle (Demeter)
Holle has been dedicated to natural ingredients since its founding 85+ years ago and therefore always prohibited the use of pesticides or chemical fertilisers. The Swiss brand's baby and toddler portfolio features a diverse range of porridges, mueslis, pouches, cereals, and jars. Today, the ingredients in Holle's baby food are cultivated using a mix of biodynamic and organic farming techniques. While Holle sources some of its crops, such as grains, from Demeter-certified farms in Germany, others are grown on organic farms in other parts of Europe, such as Italy or Hungary.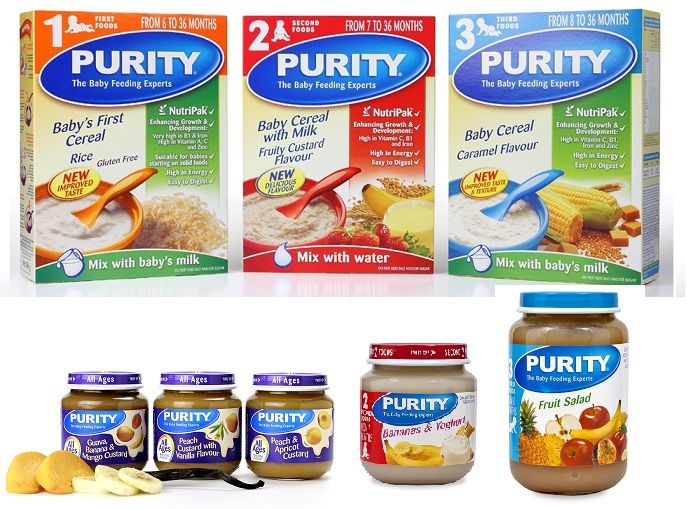 Biodynamic farming merges organic practices with esoteric growing cycle concepts. Thus, all actors in the agricultural system—including seeds, plants, animals, and humans—are considered to have unique and significant roles to play. The result is a balanced space in which all organisms coexist to make up one whole, living organism, namely the farm itself. Within this approach, the use of synthetic fertilisers and pesticides and GMO technologies is prohibited. Hence, parents can trust that the ingredients in Holle's baby foods are both ethically farmed and natural. Holle's further commitments also include a number of social responsibility and climate protection measures, such as the introduction of CO2 neutral baby porridges and projects that promote biodiversity.
Learn more on gb.holle.ch
Nuri 
Founded in 2017 by Jana Lange and Josephine Bayer, over the past three years, Nuri has proven itself as a promising innovator in the baby food industry.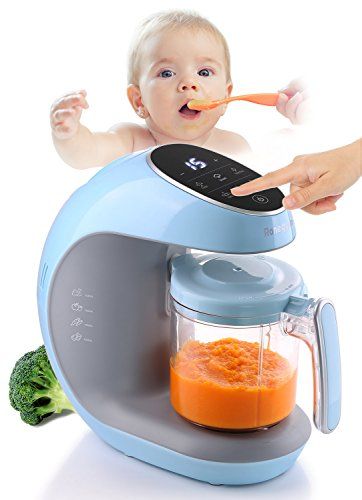 In contrast to conventional baby foods, which utilise heating techniques for food conservation, Nuri relies on shock freezing technology to maximise the nutrient, flavour, colour, and consistency retention of ingredients. The Berlin-based brand's frozen, organic baby food currently consists of mash in three categories (fruit, vegetables, meat/fish) and will soon also expand its range to include a selection of finger foods. Nuri's baby foods do not contain any salt, sugar, spices, additives, thickeners, or preservatives. It specifically targets health-conscious parents who express scepticism about conventional baby foods but do not have the time to cook nourishing, fresh foods for their babies on a daily basis.
Beyond the commitment to 100% organic and natural ingredients, Nuri's sustainability efforts include 100% recyclable packaging and reduction of CO2 emissions by refraining from utilising glass (which is heavy to transport) alongside a list of renewable energy commitments.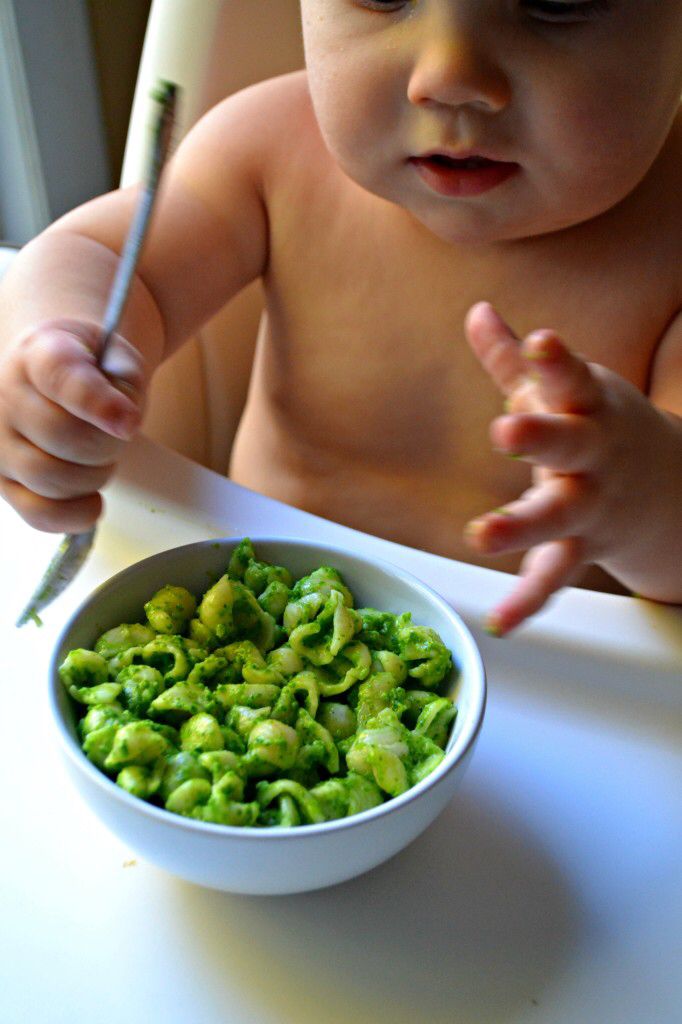 Furthermore, by portioning foods into 10 g pellets that can be kept in the freezer for up to 15 months, parents are empowered to portion their baby's meals according to their age and eating habits which ultimately results in the reduction of food waste. 
Learn more on nuriforbabies.de 
Little Tummy
Guided by the motto 'Mums Empowering Mums', Little Tummy was founded by Nadine Hellmann and Dr. Sophie Niedermaier-Patramani after the duo recognised the lack of availability of ready-made yet fresh and organic meals for babies in the United Kingdom. Sophie is not only a mother herself but incidentally also a LMU and Harvard-trained paediatrician. Therefore, not only does she truly understand the importance of nurturing baby's growing minds and bodies from a medical perspective but her qualifications equipped her with the knowledge and skills to carefully research and test hundreds of ingredients for the development of Little Tummy's cold-pressed, organic baby food meals.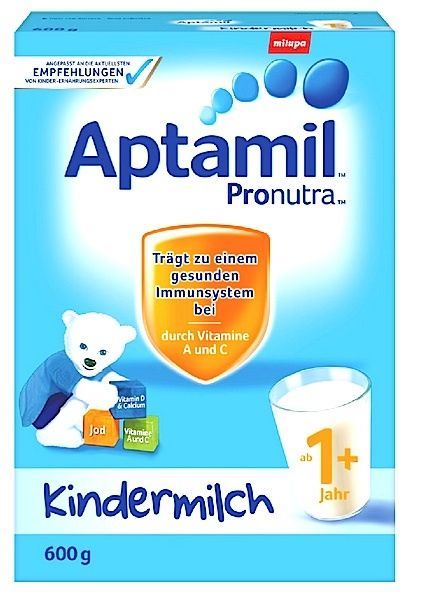 Hence, Little Tummy utilises a cold pressure technology called High-Pressure Processing (HPP) to ensure the safety of their foods while maximising the retention of the nutritional content, flavours, and textures.
"We are here to change baby food for the better! With Little Tummy we support you to nurture your baby's nutritional needs during the most critical time in their lives " - Sophie & Nadine
Little Tummy exclusively sources 100% organic ingredients from the United Kingdom and European Union and all its products are certified with the EU organic seal as a proof of commitment to the highest quality standards. Little Tummy's pots are made from toxin-free and BPA-free plastics. The brand's packaging, including its cool packs and insulation used for transportation, is 100% recyclable. Moreover, product deliveries are only initiated once a week to help decrease the brand's CO2 footprint. In 2019, Little Tummy received a gold medal at the Absolutely Mama Awards.
Learn more on littletummy.co 
Imagery: (1) Patrick Fore via unsplash.com, (2) HiPP, (3) Holle, (4) Nuri, (5) Little Tummy
Baby food - Home and family Children food
883 1 2 all
modi passerby 23.02.12 17:04
NEW 23.02.12 17:04
Last modified on 23.02.12 17:18 (modi)
Please tell me which mixture is the best in Germany, there are so many of them here that you get lost in it. We are 2.5 months old. They say that not everything is suitable, so I'm afraid to stuff him with any bad. Hebama advised HIPP oder Humana. What formula did you feed?
#1
znamya pobedy old-timer 02/23/12 17:09
NEW 23.02.12 17:09
in reply to modi 23.02.12 17:04
#2
Zvezda Ivanovna own person 2/23/12 17:13
NEW 23.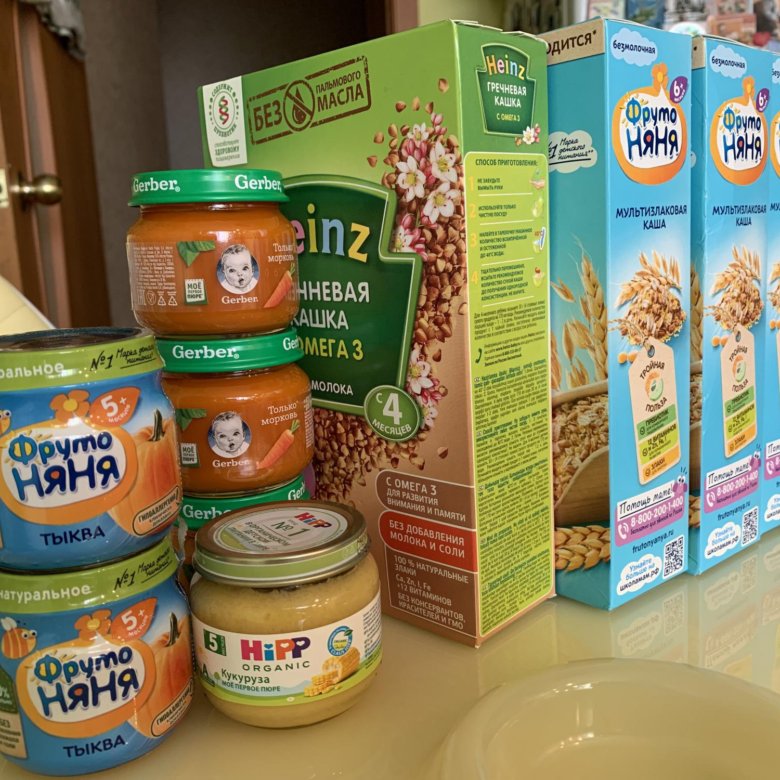 02.12 17:13
in reply modi 23.02.12 17:04
what does your doctor say and advise?
#3
Intoxicated Hare visitor 23.02.12 17:13
NEW 23.02.12 17:13
in response to modi 23.02.12 17:04
they are all the same: one suits Aptamil, the other is Holle, the third is Bebilav from DM. If you are obsessed with yoko tests, then take Holle or Bebilav. Many recommend Aptamil.
#4
modi passerby 23.02.12 17:22
NEW 23.02.12 17:22
in reply to modi 23.02.12 17:04
I haven't asked him yet, only with hebama I consulted
#5
pluto1 visitor 23.02.12 18:31
23.02.12 18:31
in reply to modi 23.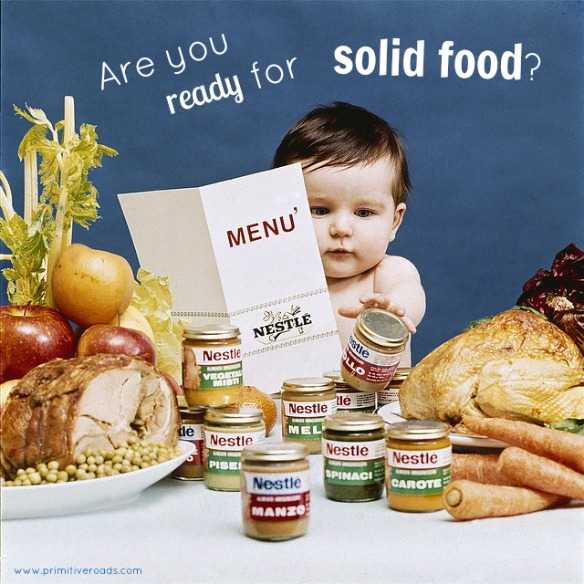 02.12 17:04
I'm all for HIPP .. with both hands and feet!!! What we just didn't do with the first daughter - one result .. A problem with the stomach ... And they switched to HIPP - what happened .. So they grew up on it .. Now the second one is growing - so I didn't even have a question .. Definitely.HIPP. due to the lack of it in the stores of Holland - we order on the Internet in their store !!
#6
*Olja* local 23.02.12 19:08
NEW 23.02.12 19:08
in reply to modi 23.02.12 17:04
it is necessary to stay with me, two of us grew up on a milup, the hipp did not send us
#7
Letizia : a native 2 3.0223 26
NEW 23.02.12 23:26
in reply to modi 23.02.12 17:04
My eldest daughter grew up on Aptamil and Hippa.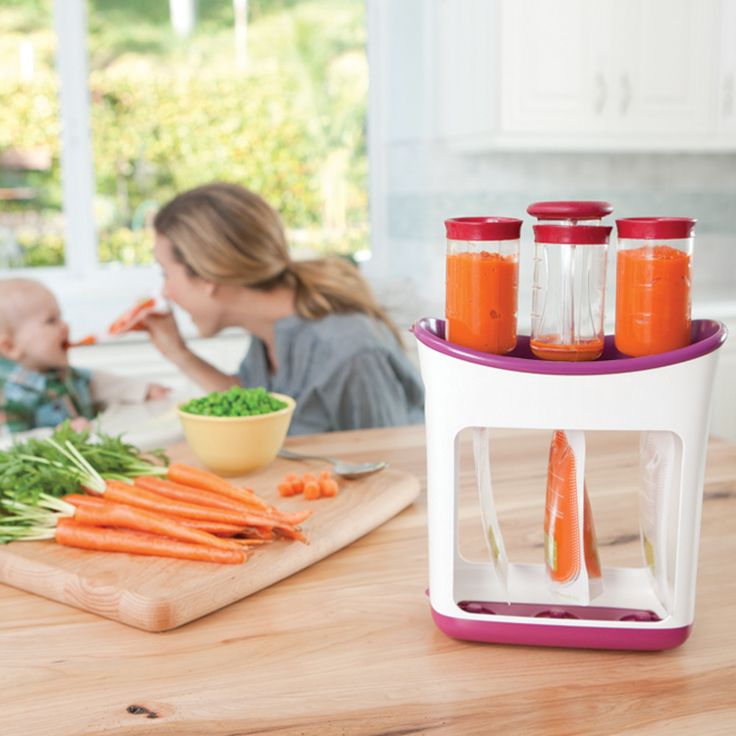 He did not fit his son at all - he suffered from colic - then they stopped at Humane.
The Internet is like a labyrinth, I entered and got lost... NEW 02/24/12 13:13
in reply to modi 02/23/12 17:04, Last modified on 02/24/12 13:15 (sintia1975)
I did not breastfeed at first, so even in the maternity hospital I asked what the sisters feed babies. BEBA PRE
I was not allergic to this mixture - so I decided to continue with it. Moreover, over time, she began to add weight perfectly with this mixture.
Attached files
everything will be as it should be. even if it were otherwise.
#9
Natalia800 visitor 24.02.12 13:15
New 02.12 13:15
In response to Modi 02/23/12 17:04
My Hybama also advised Humana and I fed all three children,
there were no problems
#10
SINTIA1975 24.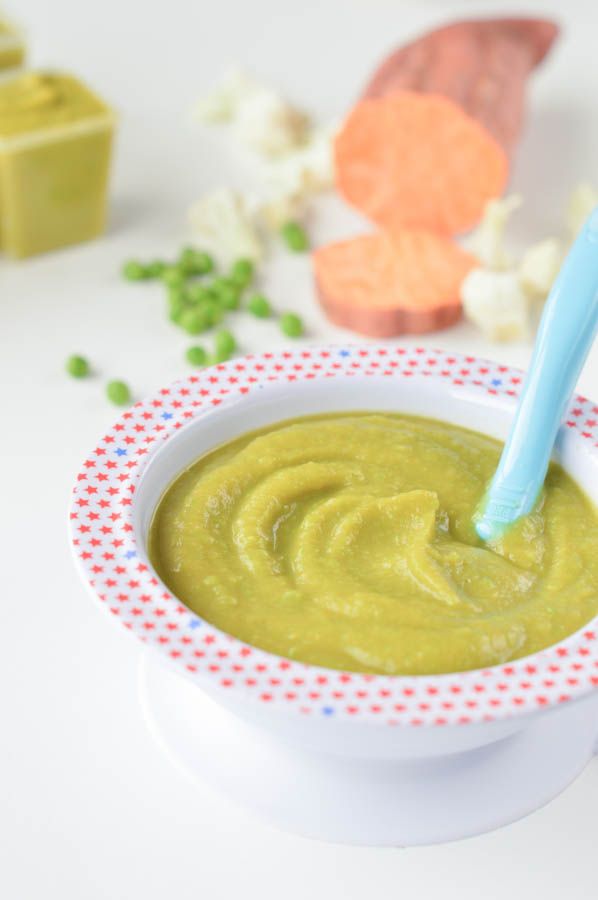 02. 12 13:20
NEW 02/24/12 13:20
in reply to modi 02/23/12 17:04
by the way, if you decide in favor of any mixture - take it with the inscription PRE - you can safely feed with PRE up to a year. there is less sugar.
in others - with numbers 1, 2, etc. d sugar - and increases the weight of the child. so hebama told me.
everything will be as it should be. even if it were otherwise.
#11
modi passerby 02/24/12 13:53
NEW 24.02.12 13:53
in reply modi 23.02.12 17:04
The Humana company has given him a mixture a couple of times for the third day now, he can't go to the toilet, his tummy doesn't seem to be crying. Maybe that's how it should be. Hebama advised to put a thermometer to help him, well, nothing happened
#12
sintia1975 guest 02.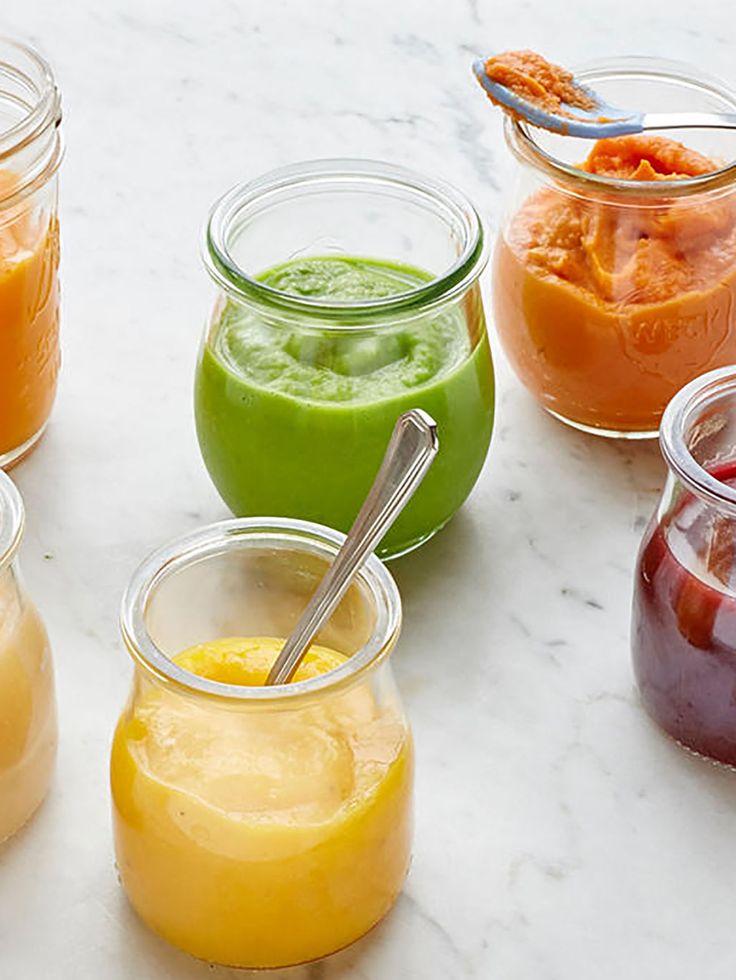 24.12 14:18
NEW 02.24.12 14:18
in reply to modi 02.24.12 13:53
for the baby to go to the toilet - give fennel gulls. a little - not strong.
or boiled water. but not before milk.
a an hour after feeding.
I bought fennel tea not in DM and not in Rossman = it is there with sugar. hebama advised me to buy in pharmacy.
just come in and say it's for baby. I had the anise-fennel-kummel mixture. great thing
everything will be as it should be. even if it were otherwise.
#13
unulu regular 02/24/12 2:38 pm
NEW 02/24/12 02:38 PM
in reply to modi 02/23/12 05:04 PM, last modified 02/24/12 03:26 PM (unulu)
http://www.windeln.de/holle-milchnahrung.html
for Holle Milchnahrung was the best fit for us. Sold only in bioshops, we have so in any case.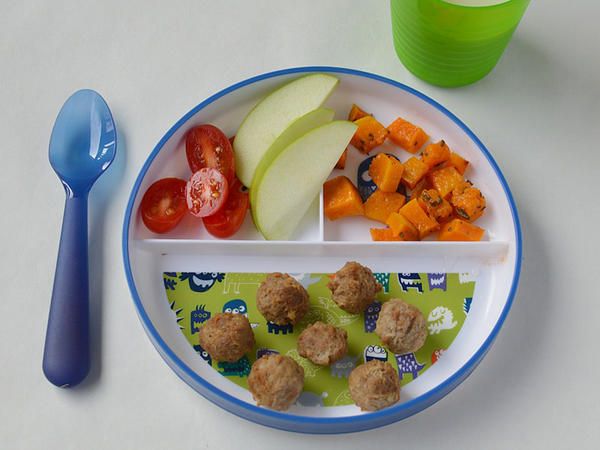 They also have goat milk.
#14
mod passer-by 24.02.12 14:45
NEW 24.02.12 14:45
in reply to sintia1975 24.02.12 14:18
Thank you very much
#15
NEW 02/24/12 15:18
in response to modi 02/24/12 14:45
contact
everything will be as it should. even if it were otherwise.
#16
sintia1975 guest 24.02.12 15:18
NEW 24.02.12 15:18
in reply modi 24.02.12 14:45
contact me, if I know, I will help.
everything will be as it should be. even if it were otherwise.
#17
Irma_ patriot 02.24.12 15:21
NEW 24.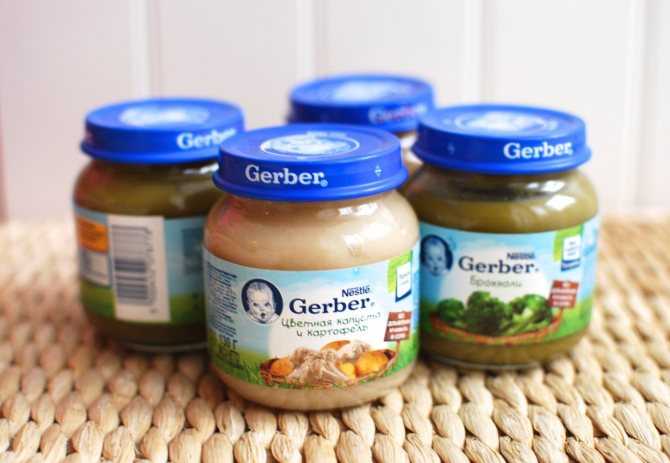 02.12 15:21
in reply to modi 23.02.12 17:04
In reply to:
---
What formula did you feed?
... I forgot the name! Gee!
In short, it costs 13 Euros. The best mix. I'll have to look in the store tonight. I will write.
And hebama doesn't offer you the best.
..it's better to live your feelings rather than hide from them. (c)
#18
Irma_ patriot 02.24.12 15:22
NEW 24.02.12 15:22
in reply to sintia1975 24.02.12 13:13
In reply to:
---
BEBA PRE
We had constipation and blood in the stool from "beba".
..it's better to live your feelings rather than hide from them. (c)
#19
sintia1975 guest 02/24/12 03:32 PM
NEW 02.24.12 15:32
in reply to modi 02.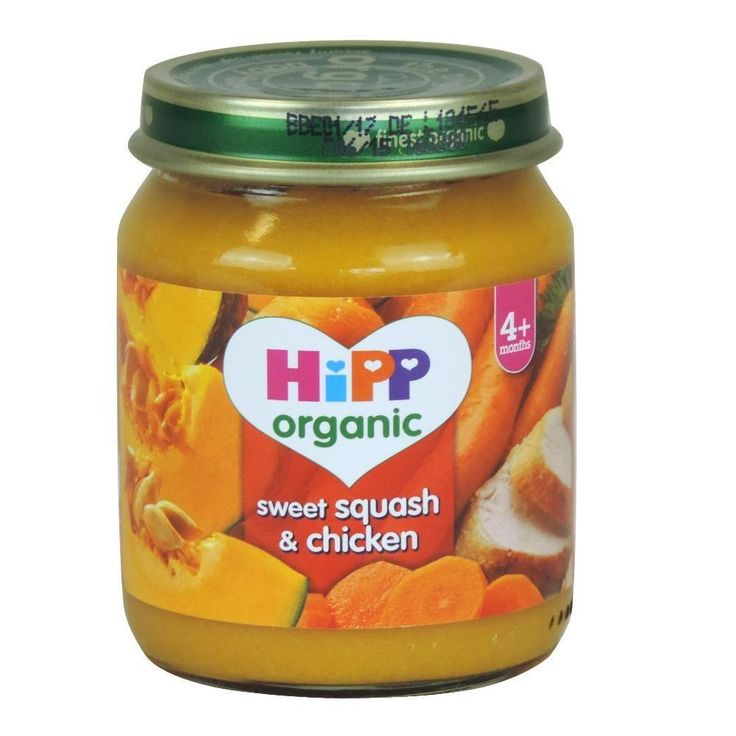 24.12 14:45
you only make very weak fennel. like dark urine. (I'm sorry).
everything will be as it should be. even if it were otherwise.
#20
Services Child eating from Nimechchini - prices from the Internet
The seller of the online store "BRAND stock" develops his business on Prom.ua 13 years.
The PRO sign means that the seller is one of the paid packages of Prom.ua services with extended functionality.
Possibility of air bags
1611 recommendations
in order for increasing ranks for lowering ranks for novelty
GalleryList
AK

!!!

Child's milk for 12 months Babylove 1 Kindergetränk, 500 gr 4058172426025

242.30 UAH

Not available

ACTION!!!

Babylove Anfangsmilch, 500 gr 4058172425844

UAH 277.40

Not available

PROMOTION!!!

Child's milk for 6 months Babylove Folgemilch, 500 gr Babylove Anfangsmilch Pre, 500 gr 4058172425851

313.40 UAH

Not available

ACTION!!!

Child's milk for 10 months Babylove 3 Folgemilch mit Vitamin C, 500 gr 4058172425929

UAH 312.50

Not available

PROMOTION!!!

Baby milk for 12 months Bebivita 1+ Kindermilch, 500 gr 4018852026501

313. 40 UAH

Not available

ACTION!!!

Baby milk from 2 years Bebivita 2+ Kindermilch, 500 gr 4018852026525

313.40 hryvnia

Not available

Learn more