Baby food shortage
Baby formula shortage getting worse despite White House intervention
Food and Drinks
Biden admin is quiet after formula brand Enfamil announced shortages will last until Spring
The baby formula shortage keeps getting worse. 
One parent from Keystone, Florida, said it's been "crazy" – especially for parents in need of a popular hypoallergenic and lactose-free formula.  
BABY FORMULA STILL HARD TO FIND NEARLY A YEAR AFTER SHORTAGE BEGAN
"We have been getting less powder, Nutramigen. So, whatever I have, I'm kind of like, can I just feed him less? But then it's like, you can't feed a child less because that's not fair to them," mother Ellie Johnston told FOX Business. 
Her comments come as Reckitt, the maker of the popular baby formula brand Enfamil, recently announced that they are expecting shortages to last until spring.
Operation Fly Formula transported formula across the U.S. until September.  (Photo by SAUL LOEB/AFP via Getty Images / Getty Images)
The shortage began earlier this year when Abbott Nutrition plant in Sturgis, Michigan, was shut down due to reports of infants being hospitalized after consuming products from the facility.
In response to the shortage, the Biden administration launched "Operation Fly Formula" intended to boost supply. However, the last transport occurred in September. 
The White House did not respond to FOX Business' request to comment on whether parents can expect more shipments in the future.
During a separate appearance on "Varney & Co." last week, mother of two Hannah Kroll, also shared concerns over purchasing limits in stores to prevent panic buying.  
"Parents can only buy two to four containers of formula at a time, depending on the store and those rules. That lasts a family about a week, a week and a half," she explained.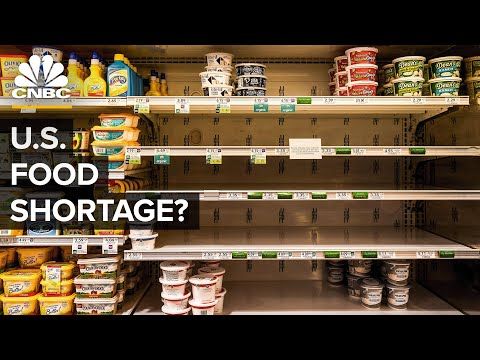 She also said parents are not able to substitute certain brands, namely those in need of hypoallergenic formulas.
"Parents whose children are on Alimentum formulas or hypoallergenic formulas are not able to switch – and right now those are the ones that we are very much missing," she stressed. 
Despite the chaos, some businesses have seen a boom from parents' desperation. FindMyBabyFormula.com has seen a massive spike in enrollment with more than 7,000 new members in the past few weeks. They also pointed out that more than 60% of requests are for Nutramagen. 
President Biden took heat from the liberal media last week. (AP) Store shelves are empty after a baby formula shortage.  (AP Newsroom; Fox News Digital / AP Newsroom)
Enfamil did not return FOX Business' request for comment over supply issues. 
Kroll also noted that in May she launched Facebook group "Baby Formula Search and Swap" to help parents across the nation. 
GET FOX BUSINESS ON THE GO BY CLICKING HERE
With the baby formula shortage, what should I do if I can't find any?
Since the outbreak of COVID-19, there have been significant shortages of infant formulas nationwide.
Current shortages have been largely caused by supply chain issues and the recent recall of several baby formula products over contamination concerns.

Here are some tips on finding baby formula during the shortage, and what you may safely consider if you absolutely can't find any.

Keep in mind, this advice is strictly during this current URGENT formula shortage. If you have any concerns about your baby's nutrition, please talk with your pediatrician.

What if baby formula is out of stock everywhere I look?

Call your pediatrician if you can't formula you need for your baby. They may have samples in stock, connections to other local organizations or ideas of other places to call, such as your local WIC clinic. Also consider:

If you can afford it, buy formula online until store shortages ease. Purchase from well-recognized distributors, grocers, and pharmacies rather than individually sold or auction sites.
Check social media groups. There are groups dedicated to infant feeding and formula, and members may have ideas for where to find formula. Make sure to check any advice with your pediatrician.

This formula crisis is hitting families who are already grappling with stresses of parenting young children in a pandemic. It can be tempting to buy as much formula as possible right now, but the American Academy of Pediatrics (AAP) advises buying no more than a 10-day to 2-week supply of formula to help ease shortages.

I found small amounts of several different baby formulas. What is the best way to switch among the brands?
For most babies, it is OK to switch to any available formula, including store brands. It is likely that your baby will do just fine with different formulas as long as they are the same type. (The exception would be if they are on certain specialty formulas for medical reasons. Read more below.) If your baby does not like the taste or has a hard time tolerating a different formula, you may want to try gradually introducing small amounts of the new formula mixed with the usual formula.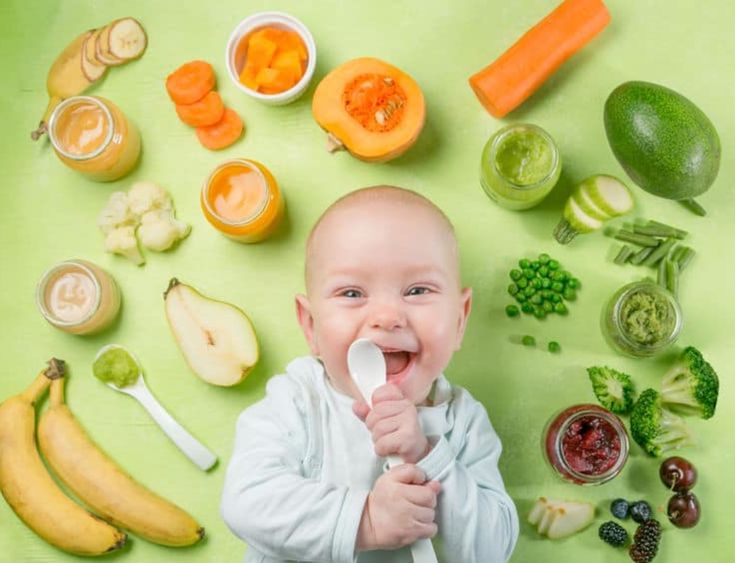 Slowly increase the amount of the new formula.
Be patient, since it may take some time for your baby to get used to a new formula. If you have questions about whether your baby is tolerating the new formula, call your pediatrician.

My infant needs a specialty metabolic baby formula, but I can't find any. What should I do?
Abbott is releasing limited quantities of Similac PM 60/40 and other metabolic or amino-acid formulas for babies in urgent need. Your pediatrician's office can fill out a request and, if it is approved, the formula can be shipped to your home. Talk to your pediatrician about safe, comparable specialty formulas for your baby.

Only one brand of baby formula is covered under the WIC program, but I can't find any. What should I do?
Most states are allowing parents who use WIC benefits to buy other brands of baby formula or different sizes and forms like ready-to-feed formula. To find out what your state is allowing, you can check this map.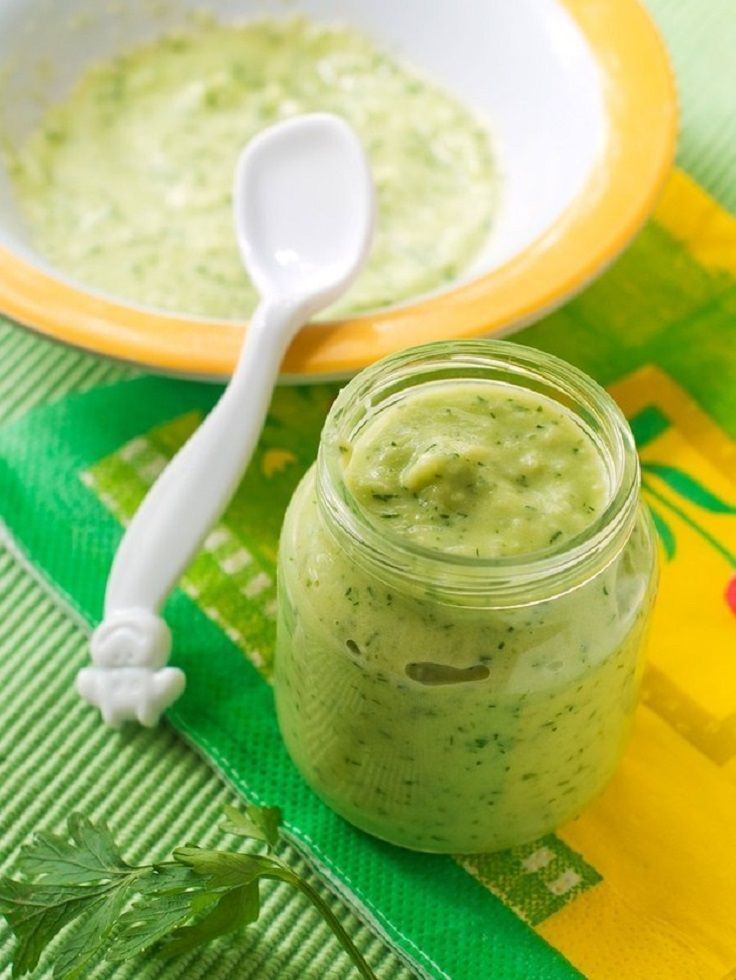 I have a 3-month-old infant and can't find my usual baby formula. What should I do?
This is a very difficult problem. If you can find another similar formula, it's OK to make the switch. If you use a special formula for allergies or other special health needs, the North American Society For Pediatric Gastroenterology, Hepatology & Nutrition provides a list of comparable formulas here.

Can I add extra water to formula and give my baby a multivitamin to make up the nutrients?
This should never be done. Adding extra water to formula can dilute the levels of protein and minerals, and lead to low sodium levels in the blood and other electrolyte disorders that may require hospitalization. Always follow label instructions or those given to you by your pediatrician.

Can I make my own baby formula? I've seen a recipe online using evaporated milk that people say was used safely in the 1940s.
Evaporated milk, also known as unsweetened condensed milk, is a form of concentrated milk.
Mixing it with water can cause contamination or an incorrect balance of nutrients.

For similar reasons, AAP does not recommend using homemade baby formula. Although homemade formula was used in the past, it also came with many risks to infants. Online recipes for homemade baby formula have significant safety concerns regarding contamination and nutrient concentration. Using homemade baby formula can harm your infant. Some babies have been hospitalized from reported use of homemade formulas.
What is the earliest age I can start giving my baby solid food to stretch my formula supply?
Solid foods should not be used to stretch baby formula supply. Formula contains all of the nutrients young babies need, while solid foods may not. Infants generally are ready to eat solid food when they are about 6 months old, but it depends on their stage of development. Talk with your pediatrician about when your baby may be ready for solid foods.

Is it safe to get breast milk from a friend or online group?
We can't know for sure whether breast milk from a friend or online group is safe.
It is better to check with a local milk bank that is accredited through the Human Milk Banking Association of North America. To find an accredited milk bank, check here.

I heard the government is importing baby formula from other countries. Is that safe?
The Food & Drug Administration (FDA) is working to verify safe production standards, labeling and shipping of some imported baby formula brands not previously sold in the United States. European baby formulas are regulated by the European Food Safety Agency similar to how the FDA regulates U.S. formula, and are highly reliable.

The most important safety consideration if using imported formulas is to read the label carefully. Many imported formulas use milliliter (ml) rather than ounce (oz) in the mixing directions. If your baby bottles don't have ml scale markings, you may have to convert from ounces to milliliters. Too much or too little water used with powder or concentrate is dangerous for your baby.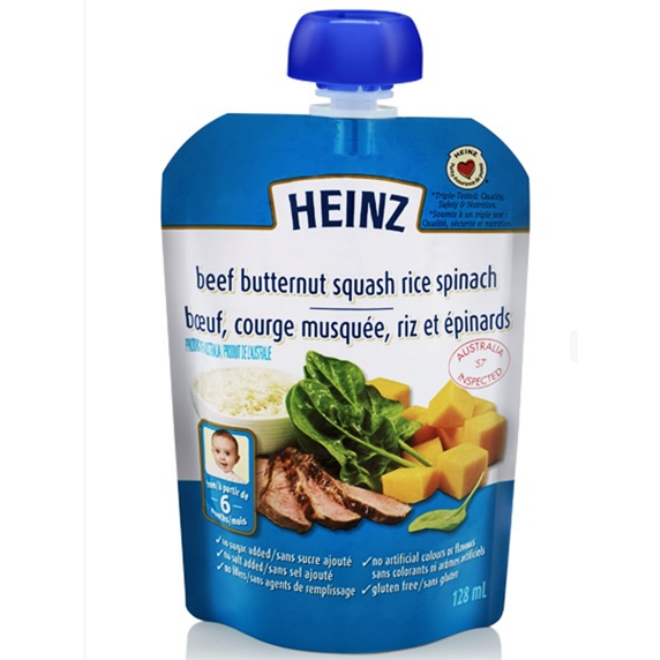 It is also important to select the right imported formula for your baby's age. Imported formulas may be labeled as "Stage 1" (for the first six months after birth, but generally can be used throughout the first year), and "Stage 2" (just for babies who are over 6 months of age).

Can toddler "formula" substitute for regular baby formula?
Toddler drinks, often found in the formula aisles, are not recommended for infants. However, if you absolutely have no other choice, these products can be safe for a few days for babies who are close to a year of age.
Can I give my full-term baby premature formula?
Formulas designed for babies who were born premature (and have "catch-up" growth to do) can safely be used for a few weeks to feed full-term babies if nothing else is available.
Is cow's milk a safe alternative to baby formula?
If your child is older than 6 months of age and is usually on regular formula (not a specialty product for allergies or other special health needs), this may be an option.
In a pinch, you could feed them whole cow's milk for a brief period of time (no more than a week).
This is not ideal and should not be done for more than one week. One concern with giving cow's milk to a baby who is 7-12 months old on a long-term basis is that it does not contain enough iron. This can lead to anemia. If you have to use cow's milk to feed your infant, ideally do so for as short a time as possible. It's also important to give your baby plenty of iron-containing solid foods, such as baby food made with meat or iron-fortified cereals.
If you need to give your baby whole cow's milk for a week during the shortage, talk with your pediatrician.
What about feeding my baby goat's milk?
Remember that raw goat's milk, like raw cow's milk, is not safe for a baby since it has not been pasteurized to kill harmful bacteria. But some goat milk-based baby formulas made in other countries are among those being imported and distributed in the United States to help ease the national shortage.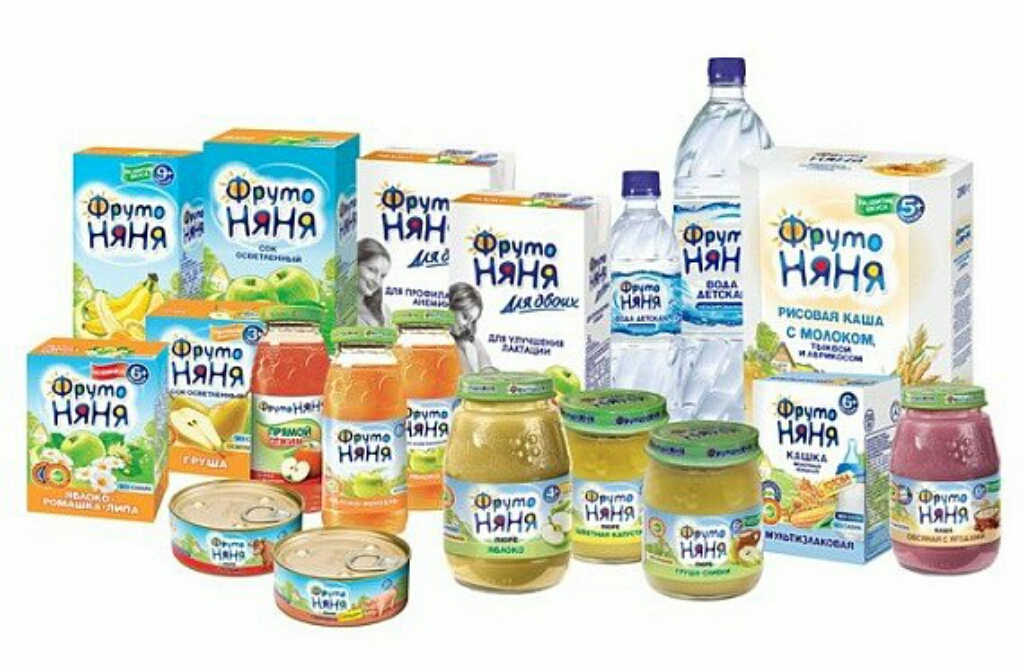 These are considered safe.

Can I use plant-based milk instead of baby formula if needed?
Plant-based milk alternatives generally are not recommended for babies under a year of age. Soy milk may be an option to give babies who are close a year old during the shortage, but not for more than one week. If you can't find formula and have to use soy milk, be sure to buy the kind that is fortified with calcium and vitamin D. Make sure to change back to formula as soon as some is available. Be especially careful to avoid almond milk or other plant milks as these are often low in protein and minerals. Talk with your pediatrician if you are considering using plant-based milk.
How long can baby formula be used past a "best by" date?
Generally, formula should not be used past the "best by" date because it may no longer be safe or have the required levels of nutrients.

Remember
This is a stressful and scary time for families. Your pediatrician is a resource who can help advise on the best and safest ways to feed formula-fed formula babies during the shortage.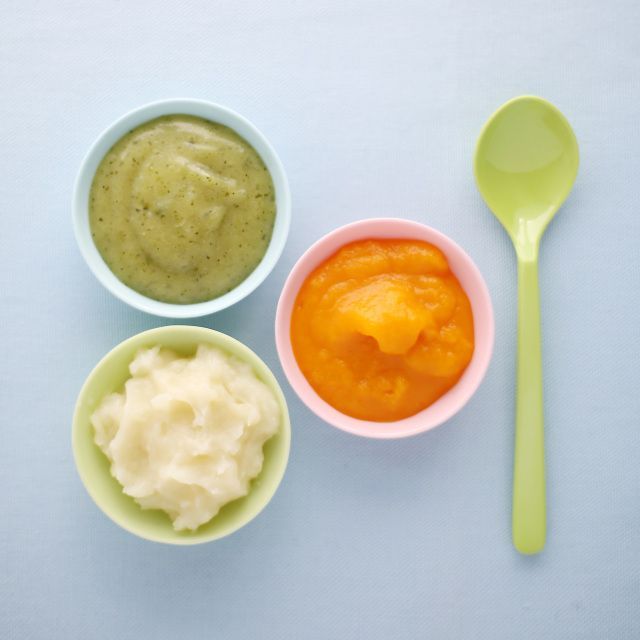 More information
Ask the Pediatrician: Why are we seeing baby formula brands on the shelves from companies I haven't heard of before?

How to Safely Prepare Formula with Water

How Much and How Often Should Your Baby Eat?

Choosing a Baby Formula

Low Milk Supply: 5 Steps That Can Help

North American Society For Pediatric Gastroenterology, Hepatology & Nutrition Tools for Infants and Children Affected by Formula Shortages

Helping Families Find Formula During the Infant Formula Shortage (HHS.gov)

how the United States allowed a shortage of infant formula
"Hungry children of the superpower" - articles with such headings actually flooded all the world's media. The fact is that in the United States for several months there has been an acute shortage of food for the smallest, and in May the volume of supply of infant formula dropped to catastrophic levels - almost twice.
The crisis is so serious that in some regions of the country "artificial milk" is delivered by military aircraft from Europe, and the parents of others are offered to feed their babies ... with cow's milk, warning that it is dangerous. American mothers spend hours every day looking for baby food, diluting formula, and underfeeding their babies. What happened in well-fed America, and is the same going on for Russia?
Lethal mixtures
Experts from different countries are unanimous in their opinion: the causes of the crisis in the US baby food market are exclusively internal - monopoly in the economy, plus excessive, but, as it turned out, ineffective government regulation, as well as protectionism.
It all started when, in the fall of 2021, four parents filed a complaint with the US Food and Drug Administration (FDA) that their children had contracted a rare and dangerous bacterial infection, Cronobacter sakazakii, after taking infant formula.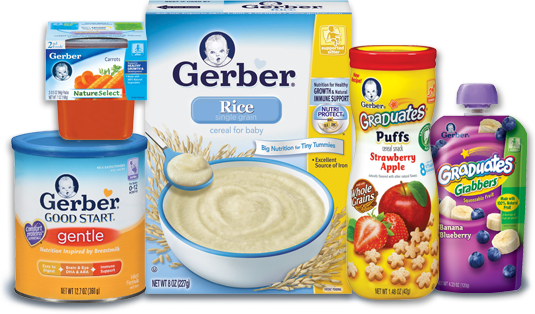 which resulted in death in two cases. Another application was filed by the parents of an infant who was hospitalized with E. coli Salmonella Newport.
However, Abbott Nutrition, the largest manufacturer of infant formula in the United States, did not arrive until January 31, 2022. They found five different strains of Cronobacter there and identified serious food safety violations, or, as FDA Executive Director Dr. Robert Kaliff called them, "blatant unsanitary conditions": a leaking roof, standing water on the floor, and cracked production equipment.
A photo: AP
At the end of the review, in mid-February, Abbott Nutrition, remarkably, voluntarily recalled batches of goods from stores and suspended the production line until the problem was corrected.
As a result, the country was left without a supplier for about 20% of all produced mixtures for many months. And since 90% of the American formula market is controlled by only four large companies - that same Abbot, Mead Johnson Nutrition, Nestle USA and Perrigo - the closure of even one plant has predictably led to a sharp reduction in production and disruption of supply chains.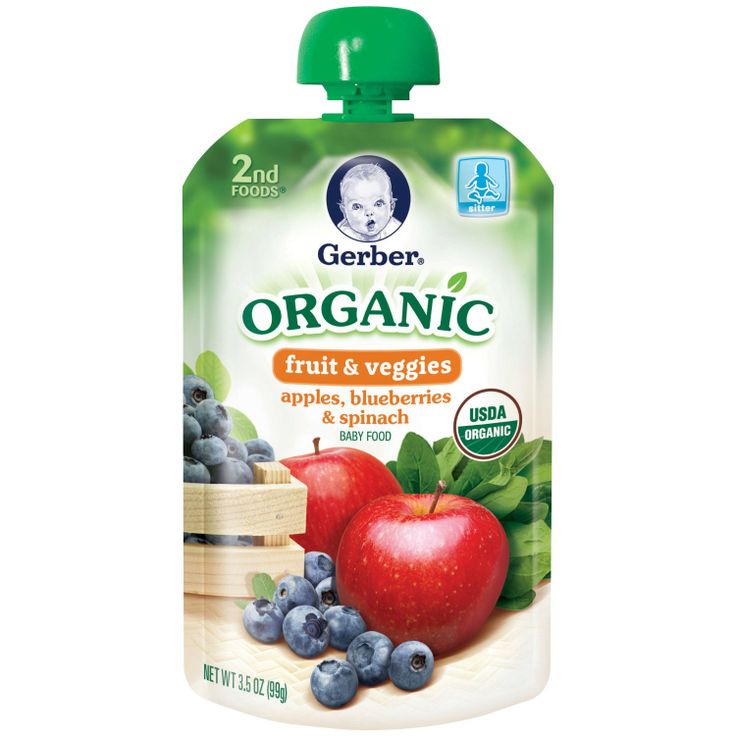 The scale of the disaster
According to the Datasembly service, by the beginning of May, the shortage of mixtures in 11 thousand stores in the United States reached 43%. At the moment, already in 25 states, food for babies is not available in 40-50% of stores, and in five states - in more than half of the outlets. The mayor of New York at the end of May introduced a state of emergency in the city, prohibiting, in particular, retailers from raising prices for scarce goods. "We want to tell mothers and families who are struggling that our city will do everything in its power to help you get through this difficult time," said Eric Adams.
But parents of infants across the US continue to complain on social media, calling for media coverage and political action, posting photos of empty store shelves as the nation's infant formula shortage continues to worsen despite government encouragement.
A photo: AP
"The problem is exacerbated by supply chain issues, product recalls and inflation at historic levels," said Ben Reich, CEO of analytics firm Datasembly.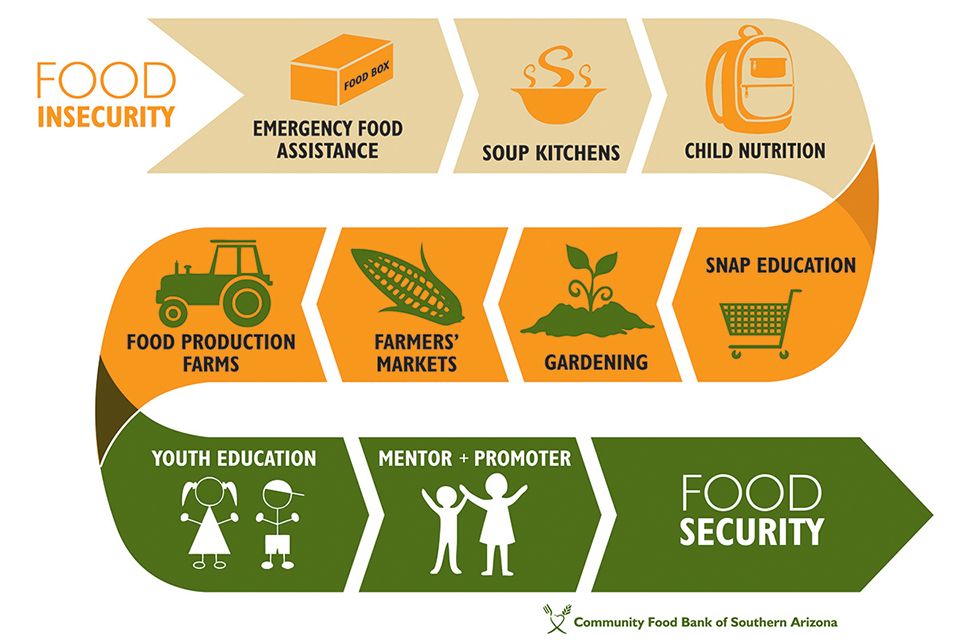 Many retailers have already restricted formula milk sales. For example, CVS and Walgreens pharmacy chains reported that they now sell no more than three packs in one hand, Target supermarket - no more than four packs in one order when buying via the Internet. The FDA cites data that baby food manufacturers Gerber (USA) and Reckitt (UK) have increased the production of infant formula since the beginning of the year - by 50% and 30%, respectively. But this does not contribute at all to the way out of the crisis.
According to experts, the main problem is that the manufacturers remaining in the US market do not make enough formulas, including for children with metabolic diseases, allergies and other conditions that require a special diet. News portal Minnesota Public Radio reports that due to nutritional problems, there are already cases of hospitalization of children in Tennessee, Georgia, Wisconsin and other states.
Clearly, for a reason, the US Federal Trade Commission (FTC) launched an investigation into the shortage in the infant formula market.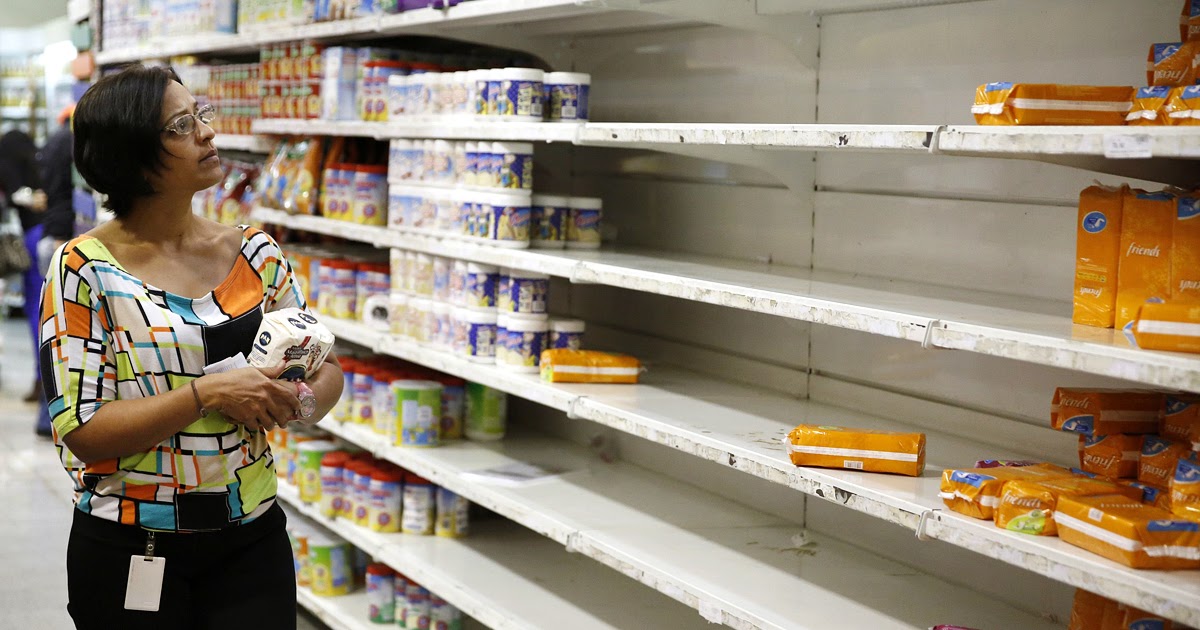 In its framework, the FTC intends to determine whether someone took advantage of the shortage of milk formula to inflate prices, whether anyone prevented this product from reaching regular stores, whether federal agencies unintentionally contributed to this shortage in any way, or state authorities.
Powerless authorities
On May 18, US President Joe Biden invoked the Defense Production Act, which allows businesses to be forced to fulfill certain orders, and allowed the use of Department of Defense aircraft to deliver products from abroad. It also required suppliers to ship ingredients to infant formula makers before any other companies.
Why did Biden go to such extreme measures? Because the ability of the federal authorities to influence private business, especially urgently, is limited, experts state. In fact, the administration took advantage of its own experience in solving problems that it gained during the pandemic in 2020, when the country needed to increase the production of respirators, masks, ventilators and other means to combat COVID-19.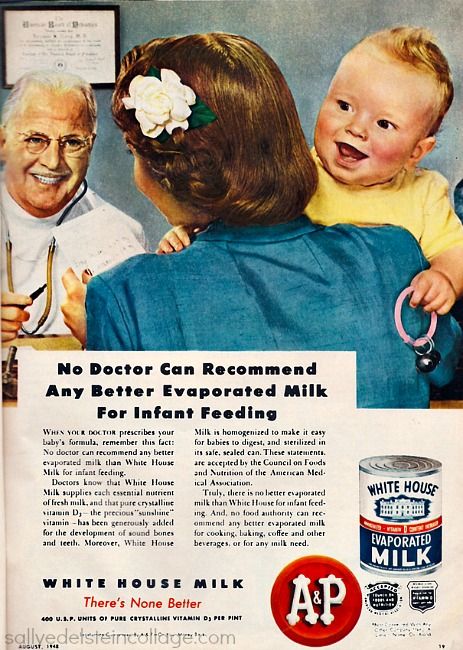 A photo: Others
Indeed, on May 23, the first plane landed at the Indianapolis airport (Indiana), delivering 35.4 thousand kg of Nestle lactose-free hypoallergenic food from Europe. But this supply can only cover 15% of the weekly requirement for such mixtures. Agriculture Minister Tom Vilsack, in an interview with NBC News, said that this amount would be enough for 9,000 babies and 18,000 toddlers within 7 days. Another batch of Nestle mixtures should be delivered from Europe to the United States by the logistics company FedEx - its plane with this cargo will fly from the Ramstein military base in Germany.
The outrage of Americans knows no bounds. FoxNews journalists blame US Secretary of Health and Human Services Javier Becerra, who is in charge of the FDA, for the empty shelves: according to them, he did nothing for months.
"Why does a person with zero experience in healthcare run the largest medical department in the country?" - outraged in live broadcasts a well-known leading and conservative political commentator Stuart Varney.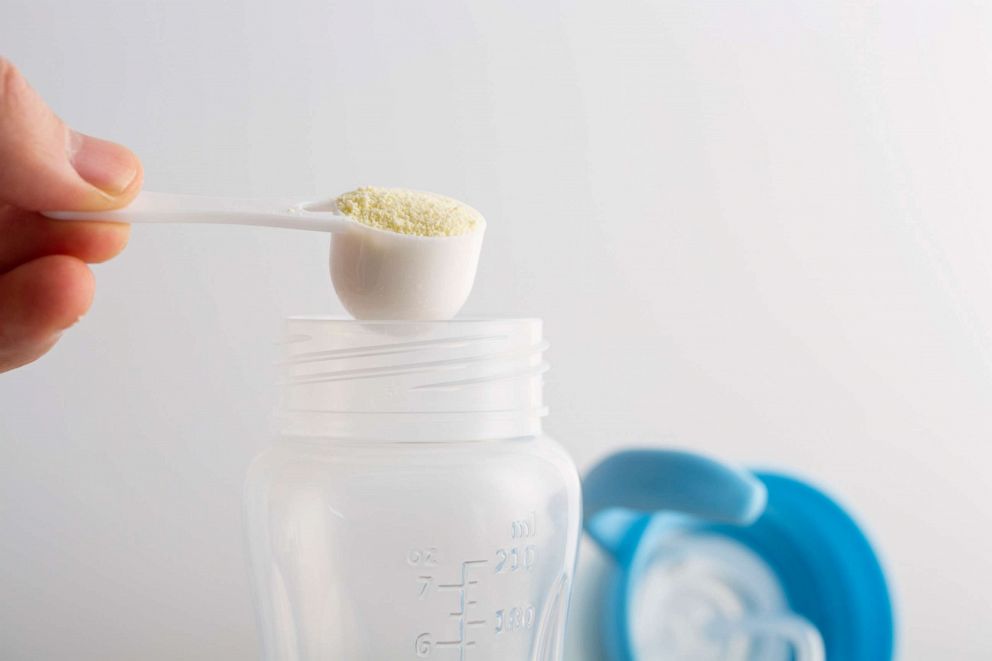 "Another question arises: when did President Biden learn about the growing deficit? The aides must have told him about it. Is he being misinformed or is he dragging his feet again?" Varney demands an answer.

A photo: iStock
According to The Washington Post, Abbott CEO Robert Ford apologized for the shortfall and pledged to set up a $5 million fund to help affected families cover medical and living expenses until the supply crisis is resolved.
It also became known that Abbot, who provoked the crisis, agreed with the FDA to reopen its plant in Michigan in early June. However, it will take six to eight weeks before retail mix deliveries start. Many experts and laymen advise America to resolve children's issues within the country and not to get involved in the affairs of other countries.
Russia is safe
After the closure of the plant in the US, the company's branch in Israel, Abbott Israel, announced the withdrawal of mixtures of Similac Alimentum and Similac HMF (Human Milk Fortifier), produced at the same Michigan plant.
There are also representative offices of Abbott in Russia. In particular, the Russian Veropharm factories in the Vladimir region, Belgorod and Voronezh produce Dufalac, Duspatalin, Duphaston drugs - but these are medicines, not baby food, Mel writes.
Abbott's main baby food brands in Russia are Similak, Similak Premium for healthy babies, Similak Hypoallergenic for children at high risk of allergies, Similak Low Lactose for lactose intolerant babies, Similak Antireflux, formulas for premature babies "Similak Special Care" and "Similak NeoSure", as well as a comprehensive and balanced diet "PediaSure", intended for children aged 1 to 10 years. They, according to the information on the packaging, are produced in Spain, Denmark, the Netherlands and Ireland. In other words, parents of Russian babies can remain calm, just like parents from other countries.
TRT RUSSIAN
90,000 childhood misunderstanding: an unexpected crisis erupted in America due to a lack of nutrition for babies
Komsomolskaya Pravda
in the world of the day
Anton Fokin
May 20, 2022 14:37
Authorities are ready situation" in factories that produce scarce goods
Young parents in the US in a panic - food for feeding babies has disappeared from the shelves.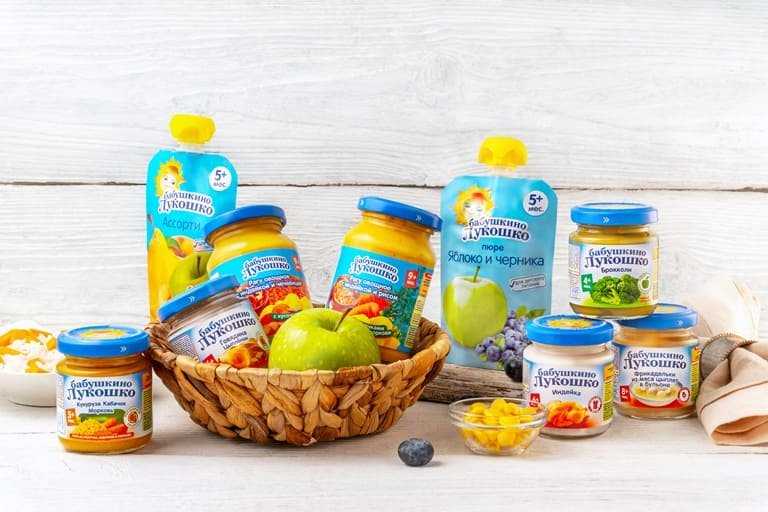 Photo: Shutterstock
Young parents in the USA in a panic - food for feeding babies has disappeared from the shelves of the store. Now American dads and moms are tearfully writing on the Internet, comparing their situation with third world citizens, and asking for humanitarian assistance.
The crisis erupted after Abbott Laboratories, the world's largest baby food manufacturer, suspended production of infant formula in February due to bacteria found at the factory. The fact is that before that, four children who ate mixtures of this production were hospitalized, and two of them died due to infections that were found in the products. The authorities began to investigate the whole situation, and in the end they did find pathogenic organisms at the factory in Michigan, but not the ones from which the children died. In any case, Abbott Laboratories decided to withdraw their products from the market.
It would seem that the "invisible hand of the market" should have been fully operational, and competitors will gladly occupy the vacated niche in the market.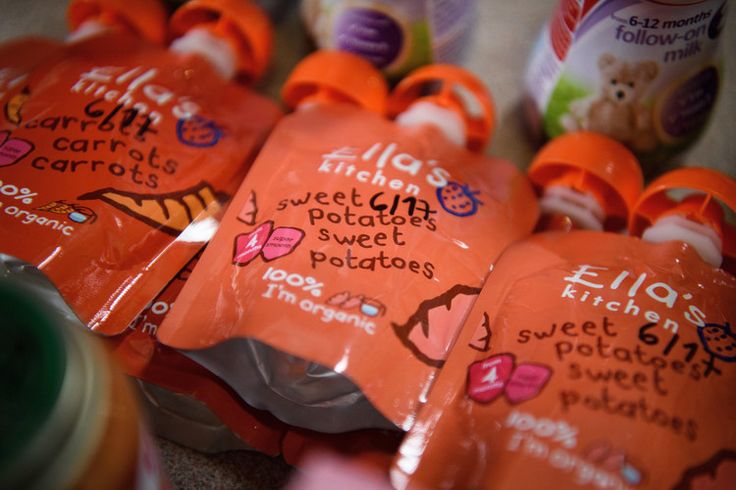 However, this did not happen. Many parents are already writing that there are no cherished jars of formula on the shelves of some cities, and furious mothers are forced to literally hunt for goods, going around all the pharmacies and shops in the area.
As a result, the White House even had to launch a special operation "Flying Baby Food", which should ensure the supply of scarce goods from abroad on Pentagon aircraft. In addition, according to CNN, Joe Biden is considering enacting the Defense Production Act of 1950, which allows the authorities to increase control over the production and distribution of certain goods during emergencies, including the supply of necessary ingredients.
Abbott Laboratories promises they will be able to resume food production soon, but authorities say they need two weeks to issue approval to the company.
However, it is possible that a new crisis awaits the corporation. According to CNBC, the US Senate Finance Committee on Wednesday launched an investigation into how Abbott Laboratories has paid taxes in recent years.
This could be a payout scam, as the management decided to use the proceeds from the tax breaks not to modernize the baby food plant, but to buy back its own shares, which was supposed to increase the value of the securities on the market. As a result, the factory did not receive proper maintenance, which eventually became one of the reasons for its closure. In addition, US lawmakers suspect that Abbott Laboratories could use foreign jurisdictions to evade taxes, we are talking about Ireland, Costa Rica, Malta, the Netherlands, Puerto Rico, Singapore and Switzerland.
According to NPR, 90% of US baby food factories are owned by just four companies - Abbott Laboratories, Mead Johnson Nutrition, Nestle USA and Perrigo. These corporations produce blends in a very small number of factories, mostly huge specialized "super-factories", so shutting down any of them immediately has serious consequences for the entire industry. The Abbott Laboratories facility in Michigan was of particular importance to the US as it produced formula for children with allergic reactions and other special nutritional requirements.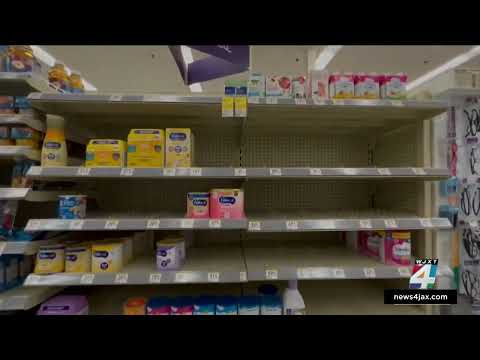 At the same time, the United States practically does not purchase infant formula from abroad. Moreover, for the import of most of these products, a customs tariff of 17.5% is set, and sanitary and other requirements are so high that, for the most part, foreign manufacturers do not even try to "get into" this market. Now the requirements for imported food have been reduced, but it will still take some time to check its safety. So babies from the USA and their parents will have to worry about children's stomachs for some time.
SEE ALSO
The US found out what the head of the Black Lives Matter movement spent on millions of donations
The tax service revealed the spending of Patrice Hahn-Kallors (more) 9000 The USA called the main threat to the global crisis
financial system
ABC News: The US Federal Reserve considers the Ukrainian crisis the main threat to the global financial system (more)
Site age category 18+
The online publication (website) is registered by Roskomnadzor, certificate El No.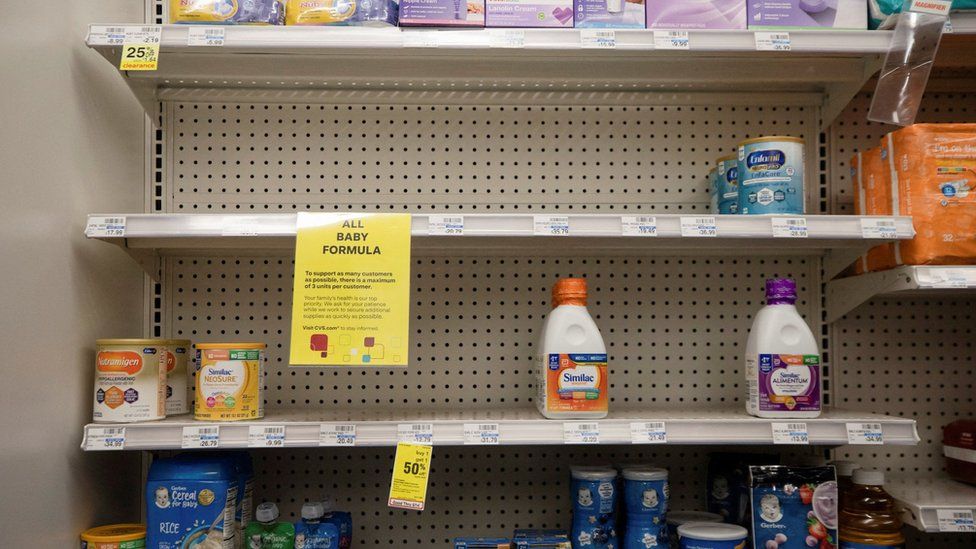 ФС77-80505 dated March 15, 2021.
I.O. EDITOR-IN-CHIEF OF THE SITE - KANSKY VICTOR FYODOROVICH.
THE AUTHOR OF THE MODERN VERSION OF THE EDITION IS SUNGORKIN VLADIMIR NIKOLAEVICH.
Messages and comments from site readers are posted without preliminary editing. The editors reserve the right to remove them from the site or edit them if the specified messages and comments are an abuse of freedom mass media or violation of other requirements of the law.
JSC "Publishing House "Komsomolskaya Pravda". TIN: 7714037217 PSRN: 1027739295781 127015, Moscow, Novodmitrovskaya d. 2B, Tel. +7 (495) 777-02-82.
Exclusive rights to materials posted on the website www.kp.ru, in accordance with the legislation of the Russian Federation for the Protection of the Results of Intellectual Activity belong to JSC Publishing House Komsomolskaya Pravda, and do not be used by others in any way form without the written permission of the copyright holder.