Baby shower barbecue food ideas
Barbecue Baby Shower Food Ideas
Barbecue parties are fun and barbeque baby shower parties can be super-fun. To host a baby shower party with less stress, you need to know the following tips and tricks. 
Start Early
You don't necessarily have to wait until the guests arrive to start prepping food. Keep the BBQ meats marinated, finish cutting the veggies and make sides before the guests arrive. When you have everything ready before the guests come, you can have fun and enjoyment as you won't be too occupied in the kitchen.
Let the Guests Help
There is always one barbeque enthusiast at a barbeque party who knows a lot about barbeque. Let the person help you and if they are willing to take charge, isn't that perfect?
Decorative Lights
Because it will get dark outside, unless you want to move the party into the house in the evening, you'll need some fancy lights in the backyard.
Although any outdoor lights are enough to light up the backyard, the backyard string lights look simply amazing. They can make the event fun, cozy and romantic. You can let them hang in the backyard or keep them for planning summer parties later.
Serve Snacks 
One thing that most hosts dislike at barbeque parties is guests gathering up around the grill or in the kitchen. Set up a snack table away from the cooking area and seat parents-to-be on the table. Keep ample appetizers or snacks on the table, so the guests don't have to reach for food in the kitchen. Some great snacks before BBQ are served are muffins, croissants, cake, guacamole salad, club sandwiches, and nachos with cheese sauce or salsa.
Chill Beverages in a Bucket or Pool
To keep beverages cold, in a large bucket or kids swimming pool, add lots of ice and some water. Keep all the drinks in this pool or bucket. If you want to serve beer, ask the mom-to-be, if she's comfortable with serving alcohol at the baby shower.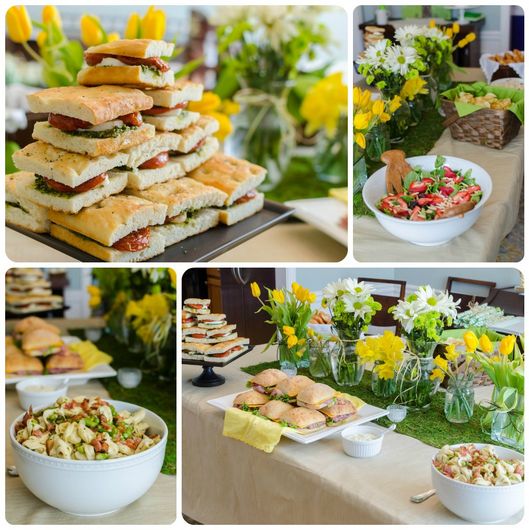 As kids will be joining you for a baby shower too, keep some kid-friendly beverages in the pool too.
Games for Everyone
If kids are also invited to the baby shower, you need to make sure that you set up a yard game that keeps them occupied too. Kids get restless after a while, so set up a game that they can play without the assistance of parents. This will let their parents socialize, drink, and have fun.
Make BBQ Exciting
Barbecue does not have to be dull. Instead of serving hotdogs and hamburgers, take your BBQ game to the next step and smoke brisket or pork belly. Invite a professional chef to take care of the cooking, for excellent BBQ.
Fire Safety
Because fat from the meat can cause a flare-up, you should be prepared to tackle the situation. Keep a bucket of water near or a fire extinguisher to use in case of small flare-ups.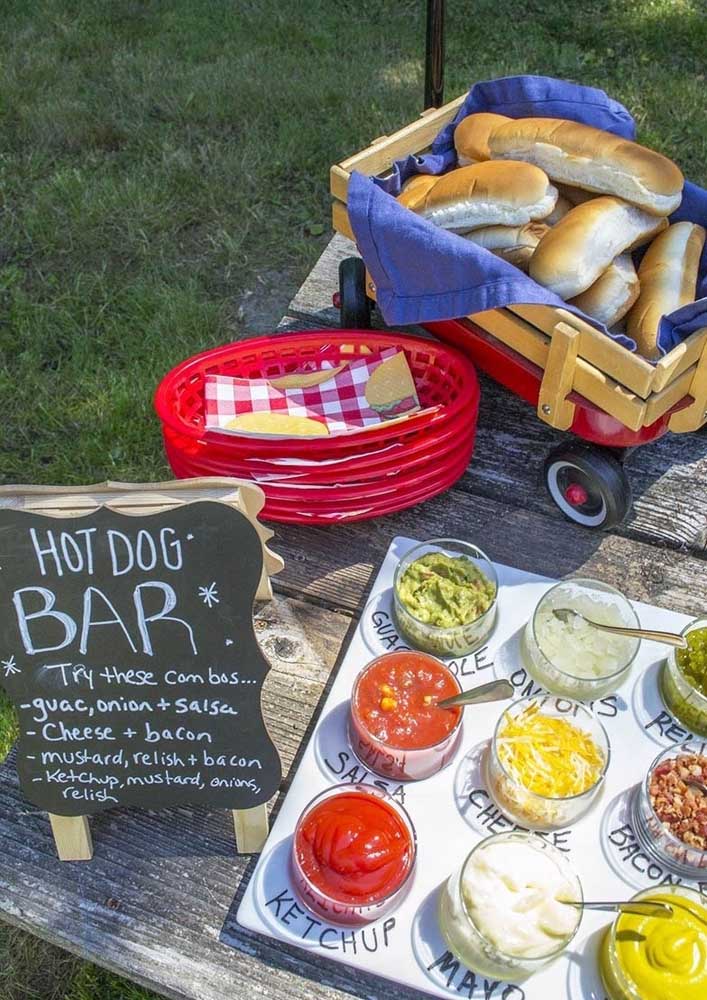 This is one of the most important steps to take before you begin BBQ, especially when so many people are invited.
BBQ Baby Shower Invitation, Decoration & Party Ideas
Every couple becomes excited when they hear the good news of their promotion to soon-to-be parents. Their family and friends are also happy with their good news. As the arrival of their baby approaches, the would-be parents or their friends throw a baby shower for them. Baby showers are an excellent opportunity for the family and friends to give a head start to soon to be parents with their blessings, good wishes, advice and baby items. Earlier the baby shower used to be a mommy focused event with would-be mother, her female relatives and friends joining in to rejoice the upcoming arrival of the baby. However, with changing times baby shower has become popular as a co-ed event which celebrates both mommy and daddy-to-be. With the involvement of daddy-to-be other daddies are also invited making it more of a family and friend get-together celebrating the coming arrival of the newest family member.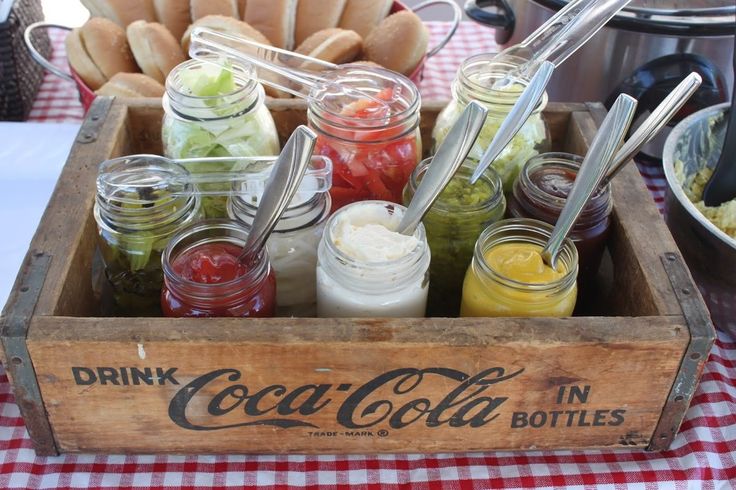 A unique baby shower theme which is gaining huge popularity is BBQ Baby Shower theme or the Baby-Q. This adorable baby shower theme is loved by the host and the guests as it is hassle-free and provides ample opportunity for enjoyment for everyone.
BBQ themed baby showers are unique and easy to plan. They require no major planning or decorations. So the hosts are spared the headache of detailed planning and taking care of hundreds of things. The casual BBQ themed baby shower keeps the event easy for guests as well, as they get the flexibility of arriving as per their schedule and stay as long as they like. This outdoor baby shower can be planned in the backyard or any local park as per the convenience of the host. A few tables, chairs/folding chairs, blankets and lots of barbeque food is all needed to host a BBQ themed baby shower. Add the festive touch with red or blue gingham tablecloths, runners and few decorations. This co-ed baby shower is good to meet all the friends and family at the same time.
Add the unique touch to your BBQ themed baby shower starting from invitations to the party favours.
Baby Q Invitation Ideas
Choose the perfect Baby Q party invitation from the below invitation ideas.
1. Chalkboard Baby Shower Invitation Idea: This adorable baby shower invitation idea looks like chalkboard display in any restaurant or institute used to inform about the day's special. With calligraphy font inviting the guests to the baby shower with the menu mentioned, along with the date and special request like bring diapers. This cute invitation is ideal to honour the new dad-to-be with the rustic and minimalistic design giving the macho edge.
Source: Pinterest
2. BBQ Mason Jar Invitation Ideas: This cute invitation is ideal for a BBQ themed baby shower. The Mason jar with a background of a gingham tablecloth/blanket depicts the outdoor party idea. The party invite printed on the adorable Mason jar is sure to woo everyone.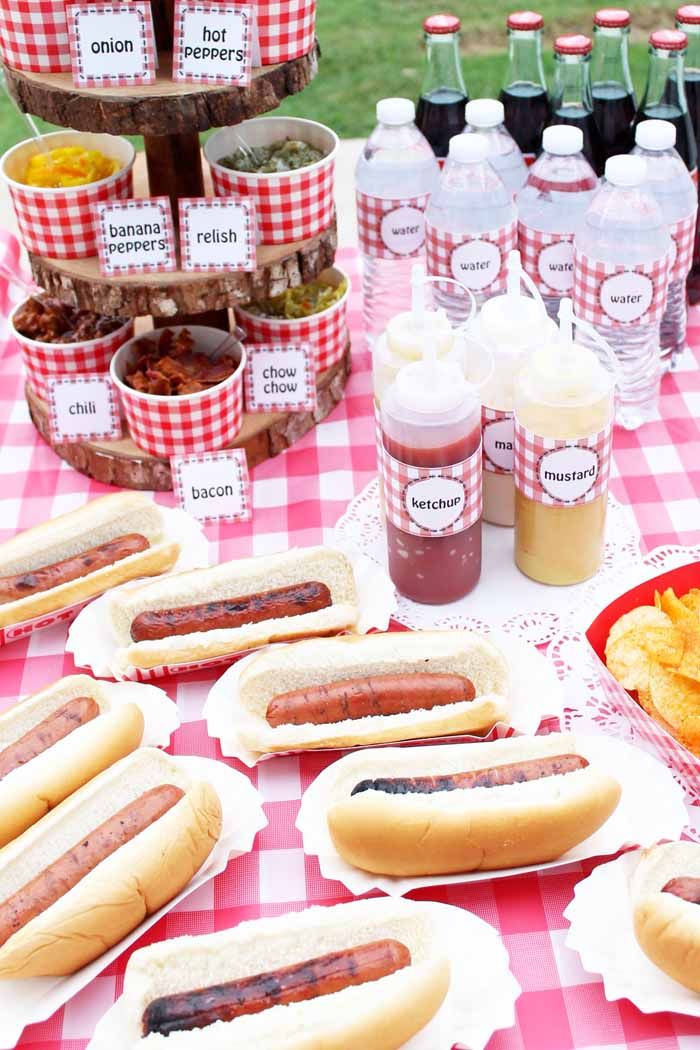 The flowers add the perfect festive touch.

Source: Pinterest
3. Baby Q Baby Shower Invite Ideas for Twins: Having one kid brings a lot of happiness to the parents but having twins is just an out of the world feeling. This cute Baby Q shower invite with an oven and grill aptly describes the party for twins. Two buns in the oven tell the guests that the would-be parents are having twins and the grill tells the theme of the party.

Source: Pinterest
4. Co-ed BBQ Baby Shower Invite Idea: This baby shower invite is ideal to invite family and friends for a co-ed Baby Q party. The subtle festive invite background with the barbeque print tells the guests the theme of the party and the feeding bottle reminds them it's a baby shower.

Source: Pinterest
5. BBQ Themed Girl Baby Shower Invitation Idea: This BBQ themed baby shower invite is cute and casual.
The BBQ highlighted in dark colour stands out from the Baby Q telling the guests it's a BBQ party. The picnic table and grill showcase the outdoor party venue, preparing the guests for a fun-filled casual baby shower.

Source: Pinterest
6. BBQ Themed Boy Baby Shower Invitation Idea: This BBQ theme baby shower invite is ideal for parents who are about to be blessed with a baby boy. The blue gingham tablemat background design signifies the forthcoming arrival of a baby boy. The bold and different font BBY highlighted in the Baby Q tells the theme of the baby shower. Casual and elegant choose this BBY baby shower invite to tell the gender of your coming baby as well as the theme of the party.

Source: Pinterest
Baby Q Decoration Ideas
Baby Q Decoration has to be consistent with the BBQ baby shower invite. This will ensure to give a professional looking decoration without any extra effort at an affordable cost.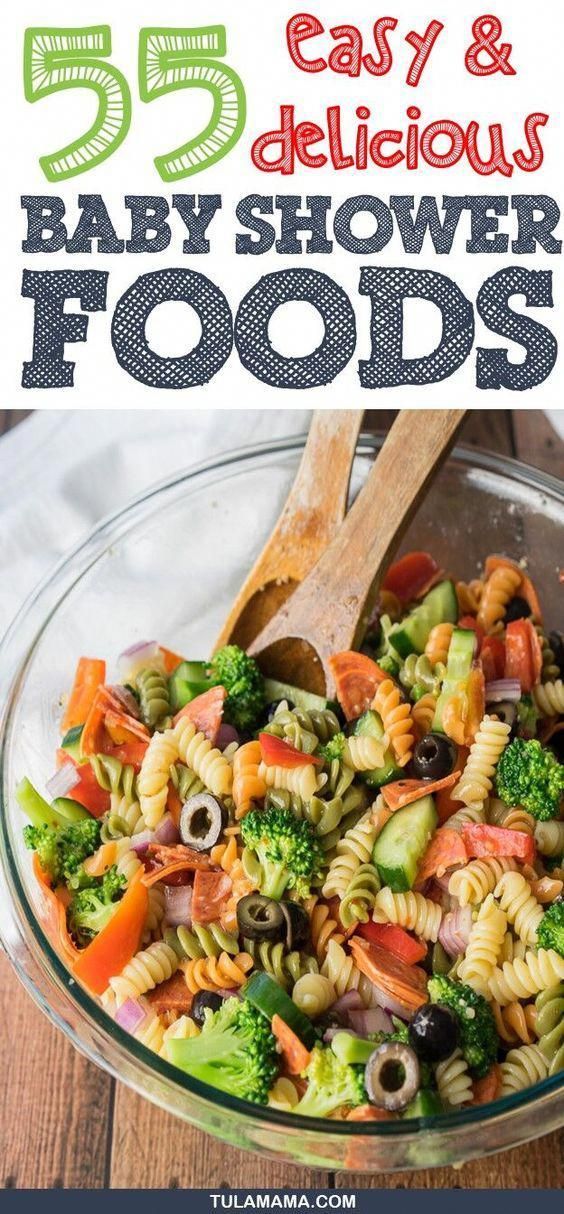 Try to use a maximum of two to three colours in the decorations as it will make the decorations more cohesive and easy to adopt in everything from cutlery, tablecloth, decorative ribbon, flowers, etc.  An easy trick to mimic the invitation design is by using mason jars with burlap and gingham ribbons. This inexpensive decoration idea is perfect for BBQ theme. You can also use burlap and gingham cloth to decorate other items such as tablecloths, wrap tableware, blankets etc. Use plastic tableware, straws and other cutlery in similar colours or in a gingham pattern. To add some freshness in your Baby Q decoration, place some fresh flowers on the tables. Try to use flowers in the colours syncing with the invitation colours and other decoration colours.
If don't want to go for invitation colour scheme and keep a fresh and casual baby shower decoration, then just use red gingham tablecloths with burlap runners. Add in some bright yellow sunflowers in glass vases as BBQ baby shower centrepieces to get a cute and casual colour scheme perfect for an outdoor barbeque party.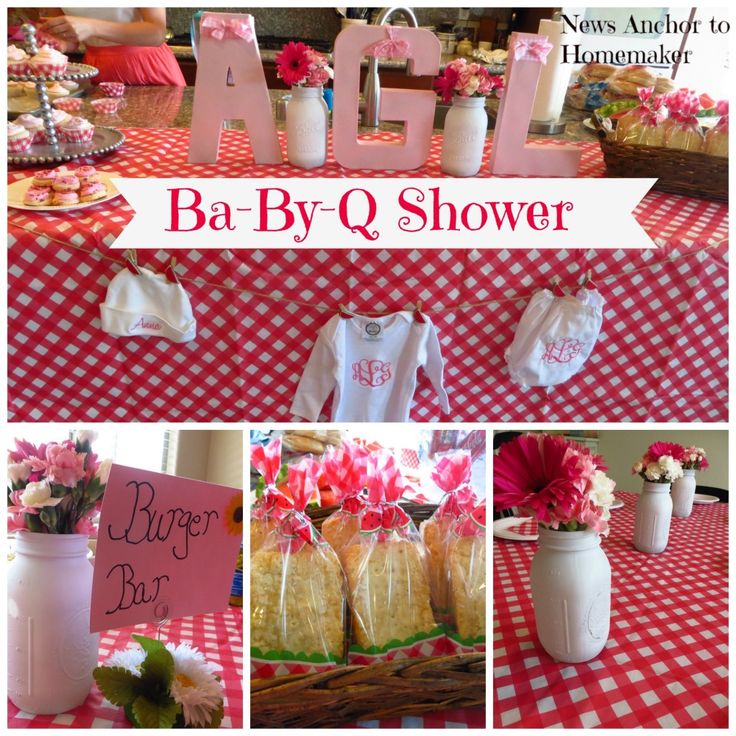 Add in a cute Baby Q banner to complete the party look.  In case the party will go on till late in the evening, add strings of multi-coloured bulbs.  Add in colourful balloons and tissue paper pom-poms as chandeliers to the entry or arches to add bit more of festive decorations.
BBQ Baby Shower Food Menu Ideas
Any party is incomplete with mouth-watering food and refreshing drinks. As the baby shower theme is barbeque, so the food and drinks have to follow the same theme. Some BBQ baby shower food menu ideas are:
Burgers and hot dogs are easy to grill food options. The guests can also help by choosing their own fillings. Keep vegan and gluten-free options too.
Prepare sides such as hummus, salads, salsa and other assorted vegetables beforehand to save time.
Keep the meat or chicken cuts ready to be grilled with prior marinating.
Brisket with macaroni and cheese, puller pork, coleslaw, baked beans, and chocolate chip cookies makes for an easy food menu with few options of mocktails along with barbeque food items.
Set up a sidebar with a designated server who will serve fresh lemonade or fresh juices in mason jar mugs to the guests. You can also add root beers or beers if you want.
In case you don't have time for preparation, take the help of your nearby stores. They keep ready to be barbequed frozen food items. Just get the quantity as per the number of guests and toss in the barbeque.
Though it is a barbeque party, still keep a few finger food options such as cutlets, fries, sandwiches, etc. for guests who may not like barbeque food or to go along with the drinks.
To reduce the headache of serving each guest, keep the food buffet style. The guests can help themselves. You can also keep a large batch of few mocktails.
Fresh cut seasonal fruits are a good option to keep along with assorted toppings.
In case you have planned a long duration baby shower, then it would be a good idea to add a few regular party dishes for the evening menu.
As both men and women are invited to the Baby Q shower, so there will be kids too. Add in pizza, French fries, popcorns, ice creams, etc for the kids.
Don't forget the cake. To go with the barbeque theme, get the cake decorated with gingham design with few barbeque themed decoration items.
In case you have just invited a few close couples and planned a small gathering, then you can also opt for a potluck barbeque party. Every couple can get one dish and you prepare the barbeque food, sort of picnic-style.
Game Ideas for Baby Q Themed Baby Shower
As the baby shower theme is a barbeque party, so there will be relaxed and casual party atmosphere for guests to interact with each other. However, by adding a few games you will ensure every guest is involved in the party and is not left out. Games also ensure the guests are entertained without much effort. Few easy games ideas for baby Q themed baby shower are:
Treasure hunt- Though an old game stills it garners enough enthusiasm from both adults and kids whenever it is played. Divide the guests into a few groups and give each group few clues to find the hidden treasures. Keep the clues easy and funny, to keep the guests involved. As it is an outdoor party, hide the treasure items in all sorts of places like treetops, behind the plants or in a hole dug in the ground. The guests will enjoy doing some hard work and later will enjoy their winning presents.
Feeding bottle beer/mocktail chug- Take few feeding bottles and fill them up with beer or any mocktail. The guests have to suck the drink in the bottle till the last drop. The first man and woman to finish will be the winners.
Spin the bottle- Think out of the box and play this teenage school game. As the party is outside, you have enough space to make the guests sit and play this game. The guests can ask hilarious questions or ask to do silly things when the bottle faces them. Choose a winner with majority votes.
Play any outdoor game- You can also skip the usual baby shower games and opt for an outdoor game like volleyball or even football if there is enough space.
Baby Q Baby Shower Party Favors
Source: Pinterest
As the guests bought in gifts for the parents-to-be and the coming baby, so giving them party favours or return gifts is mandatory. Give a thoughtful party favour which reminds them of the enjoying baby shower they attended. You can go for a fresh herb plant with the pot decorated with burlap and gingham ribbons as per the party theme. You can also opt for fragrant and edible keepsakes which are easily available or you can make them by yourself. Another option is to give gingham printed boxes filled with savoury items or chocolates. Another option of cute Baby Q shower party favour is a photo frame in gingham design. As the theme is barbecue baby shower then giving a BBQ rub or barbeque sauce bottle of a good brand with a cute bow made of gingham ribbon is also a good option.
Baby showers are all about family and friends getting together to give their blessings and best wishes to the parents to be.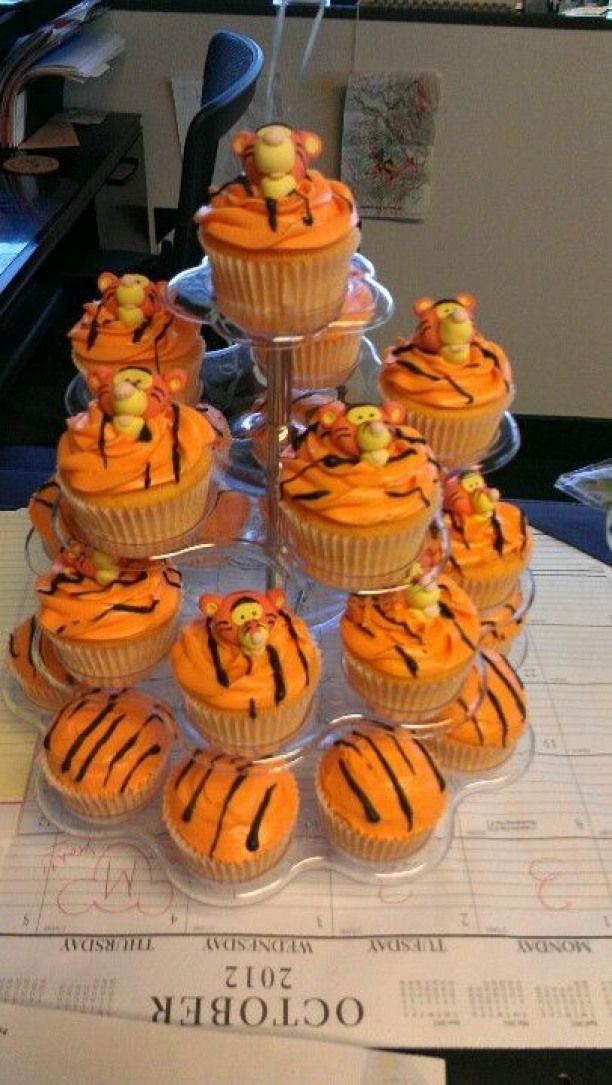 Using the Barbeque baby shower theme is a great idea to ensure that the baby shower is organised without many efforts and everyone at the shower including the host has an enjoyable time. The barbeque theme is perfect for an outdoor get-together with everyone interacting over grilled food and enjoying the sunshine in a relaxed ambience.
Also Read:
Bohemian Baby Shower Ideas
Winnie the Pooh Baby Shower Ideas
Harry Potter Themed Baby Shower Ideas
Unusual ideas for barbecue and barbecue
March 29, 2017
Cooking tasty treats grill and mangale Lofts with barbecues and grills in Moscow is one of the most favorite entertainment among the guests of our lofts. But, I must admit, the choice of dishes is usually quite limited.
Anastasia Makarova
editor
And if instead of offering traditional barbecues and burgers to guests - pineapples, chestnuts and trdlo ? We have found the most unusual, and at the same time affordable, recipes for cooking on coals and on an open fire.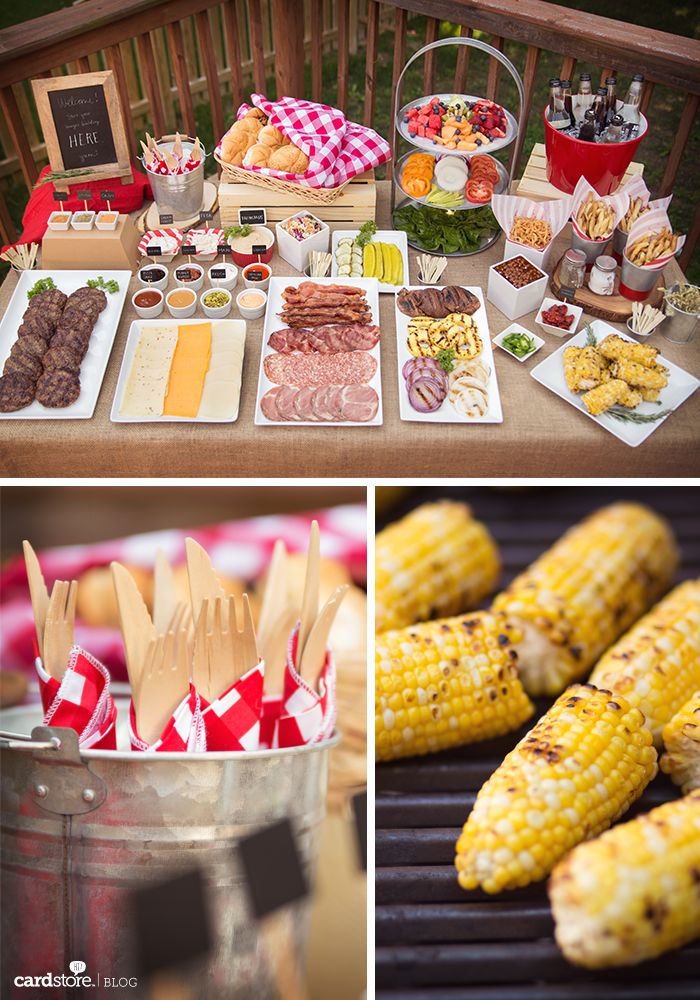 Mussels and shrimps
Fish is a fairly frequent guest at grill parties. We want to remind you of other seafood that can be perfectly cooked on an open fire or coals. Both shrimp and mussels are usually marinated before cooking. Shrimp marinade can be based on lemon juice or unsweetened yogurt. Mussels are marinated in lemon juice with olive or butter. Sometimes wine is added to the marinade. Seafood is marinated for about an hour, and they need to be fried for 3-5 minutes. Shrimps and thawed peeled mussels are fried on coals, strung on wooden skewers. An exception will be fresh (or freshly frozen) mussels in closed shells - they can not be marinated, but fried directly on a grill or metal sheet - they are considered ready as soon as the shells open.
Marshmallow
White sweet viscous marshmallows are gaining popularity not only for children, but also for adult parties Informal thirtieth young dad .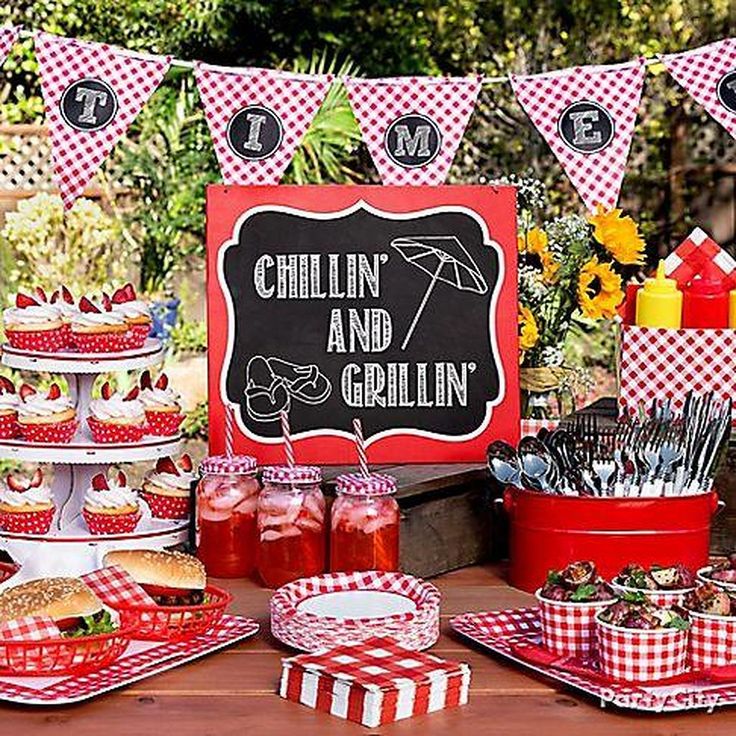 The easiest thing to do with them is to fry them over an open fire, strung on wooden skewers for barbecue, this can be done both on the grill and at fireplace Lofts with fireplaces in Moscow and St. Petersburg . A more advanced option is "smores" - for their preparation, marshmallows heated to a black crust must be placed between two cookies, along with a piece of chocolate. And the most unusual grilled dessert is obtained if you take the smallest marshmallow, add chocolate chips, biscuit pieces, nuts, coconut flakes to them, season with this mixture a ripe banana cut lengthwise and bake on fire. A banana can be either in a peel (then you need to put a piece of foil under it), or peeled (in this case, the whole banana is wrapped in foil - this way the filling melts better).
Fruit
In addition to the banana, almost any fruit can be baked and fried. Best of all - pineapples, peaches, pears, grilled, as well as apples, berries and plums baked in foil.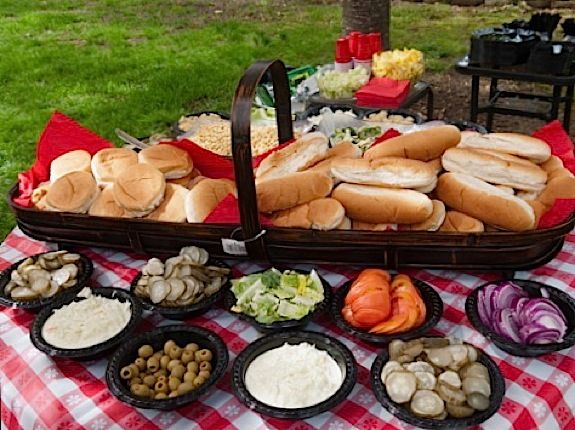 It is very difficult to choose any one recipe, but in the case of fruits, fantasy will come to the rescue. To make it tasty and beautiful, it is recommended to water the fruit before frying with sugar syrup with rum to form a crust. Fruit baked in foil goes well with honey, nuts, cinnamon. Mascarpone cheese, whipped cream or ice cream are usually added to ready meals.
Chestnuts
Everyone has seen chestnuts in stores, but not everyone knows how to cook them, but meanwhile this is an excellent dish for grilling or charcoal cooking, you can cook them both on the grill and in the fireplace. To roast chestnuts, it is better to use a special grill pan that looks like a colander. Before frying, chestnuts must be cut crosswise from the "sharp" side. Sometimes it is recommended to soak the fruits before cooking or cover with a wet napkin. Roast the chestnuts for about 20 minutes. Serve, clean and eat them better warm, piping hot.
Chestnuts are associated primarily with France, so they will perfectly complement a French-style party.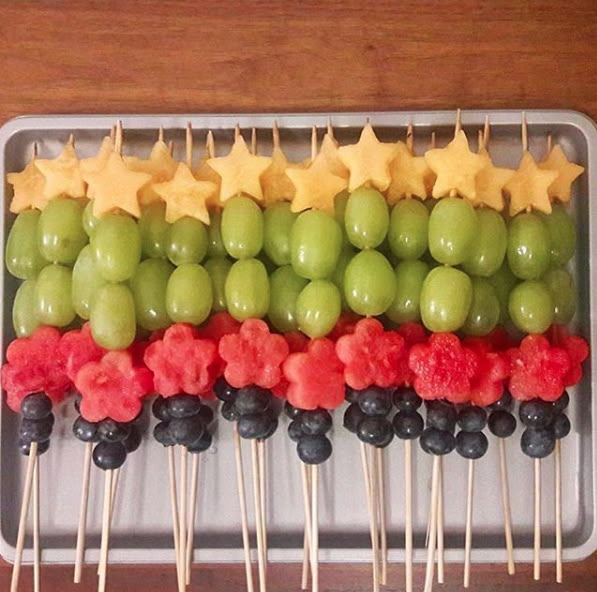 Trdelniki (trdlo)
And this is a thing from Czech cuisine. It is made from dough, which is wound on a special "steel rolling pin" (you can buy this in some departments that sell barbecue accessories, it is actually called trdlo) and fried on the grill or in the oven. The dough can be prepared according to any recipe, the main thing is that it be yeasty and rich (if you are cooking in a loft right on a holiday, it is better to stock up on dough in advance). The dough is cut into strips and tightly wound around the trdlo. Then the tube is smeared with egg white and rolled in a sprinkling, which consists of cinnamon with nuts and sugar. Grilled on charcoal, like a barbecue. The finished curl can be sprinkled with sugar, coconut flakes, poppy seeds, chopped nuts, or stuffed with any sweet fillers.
Lula kebab
This dish is rarely prepared during the holidays - its preparation is quite laborious, but it's worth it.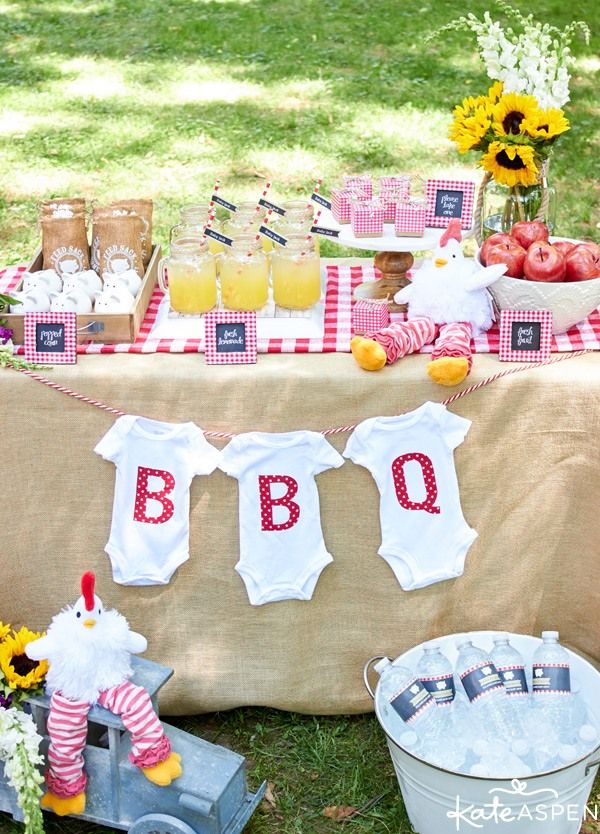 For a kebab, you need meat, always fresh, not frozen (any kind), lard, which makes the minced meat viscous (lard or tail fat), herbs, spices and onions to taste, but it's better not to report than to overdo it. Meat and greens are chopped with a knife into small pieces, lard can be passed through a food processor. Then the minced meat is mixed and be sure to "knock out", that is, a lump of minced meat must be thrown into the bowl with force for about 10 minutes to achieve the correct consistency (you can cook the minced meat in advance so as not to waste time on the holiday). It is better to fry kebab on the grill, but if you are not sure about the density of your minced meat, then you can use the grill. Minced meat sticks around standard skewers, wooden skewers or bamboo sticks for barbecue. Minced meat is strung or stuck on them in the form of sausages. Lula kebab needs to be turned over often so that the sausages are covered with a neat crust.
Hot sandwiches
And for those who want to cook, but do not want to bother - we offer the simplest and most affordable option.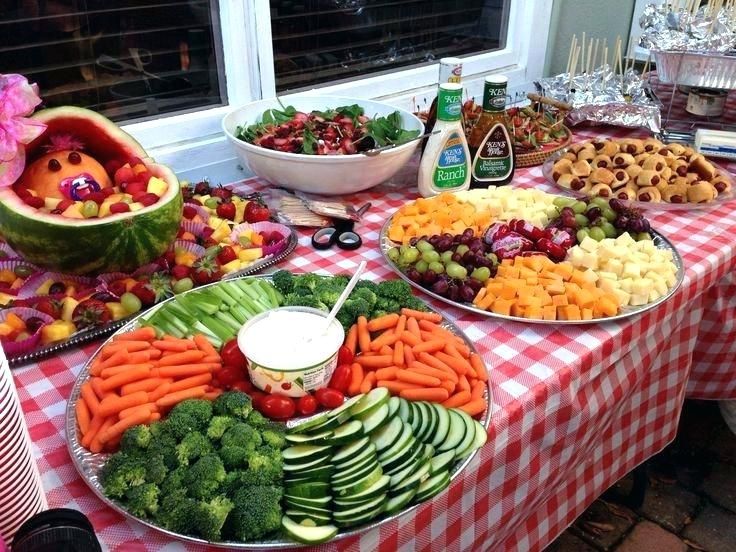 Grill or grill hot sandwiches. As a basis, you can take bread for toast, a baguette, flat cakes, or thin pita bread - and stuff sandwiches with whatever your heart desires. Fried meat, minced meat, vegetables, sausages, any kind of cheese, herbs. Don't forget sauces and olive oil. A ready-made burger, envelope, sandwich is heated on the grill or on the grill. Such a sandwich constructor is tasty, exciting, budget-friendly and does not require special culinary skills.
30 recipes from Eat at Home. Cooking articles and life hacks
A picnic is a great opportunity to relax mentally in nature with friends and family. To make everyone not only have fun, but also taste delicious, the editors of Eat at Home have prepared a large selection of snacks and snacks. We tried to collect a variety of recipes in one place so that everyone will definitely find something to their liking. We hope you did!
Choose your favorite ideas, get inspired and experiment.
Italian eggplant rolls
We offer to cook a well-known dish with filling with Mediterranean notes.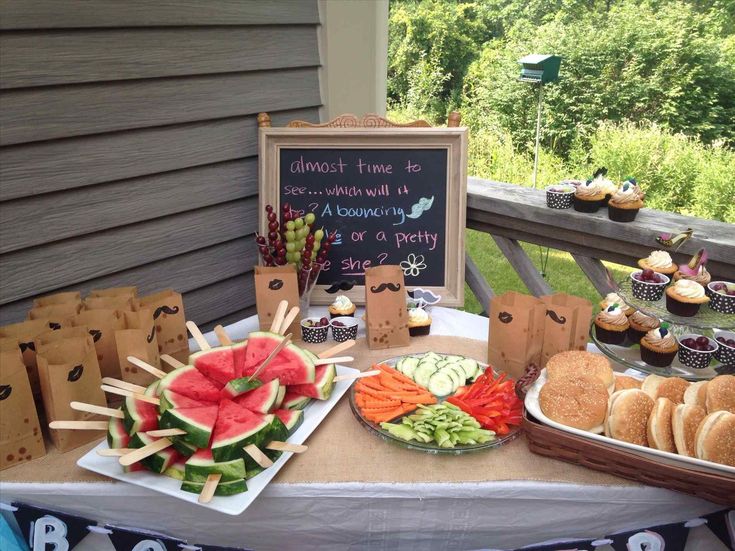 The crushed pasta is so tasty that it's hard to resist the temptation to eat it right away!
Detailed recipe.
Falafel in pita with lettuce and tomato
Falafel is a good alternative to meat patty and can be served with a sauce made from tahini paste with lemon juice and spices.
Detailed recipe.
Onion rings
Such an appetizer is suitable for home friendly gatherings, and for going out of town. The dish will be eaten with pleasure even by those who do not really like onions, because the rings are very tasty and crispy.
Detailed recipe.
Grilled lavash à la khachapuri
If you are going on a picnic, be sure to take a few sheets of lavash and a simple cheese filling in a container with you. The collected snack will scatter instantly!
Detailed recipe.
Baked liver pate with mushrooms
Delicate liver pâté goes well with any bread or flatbread. Take it with you to nature for a hearty snack.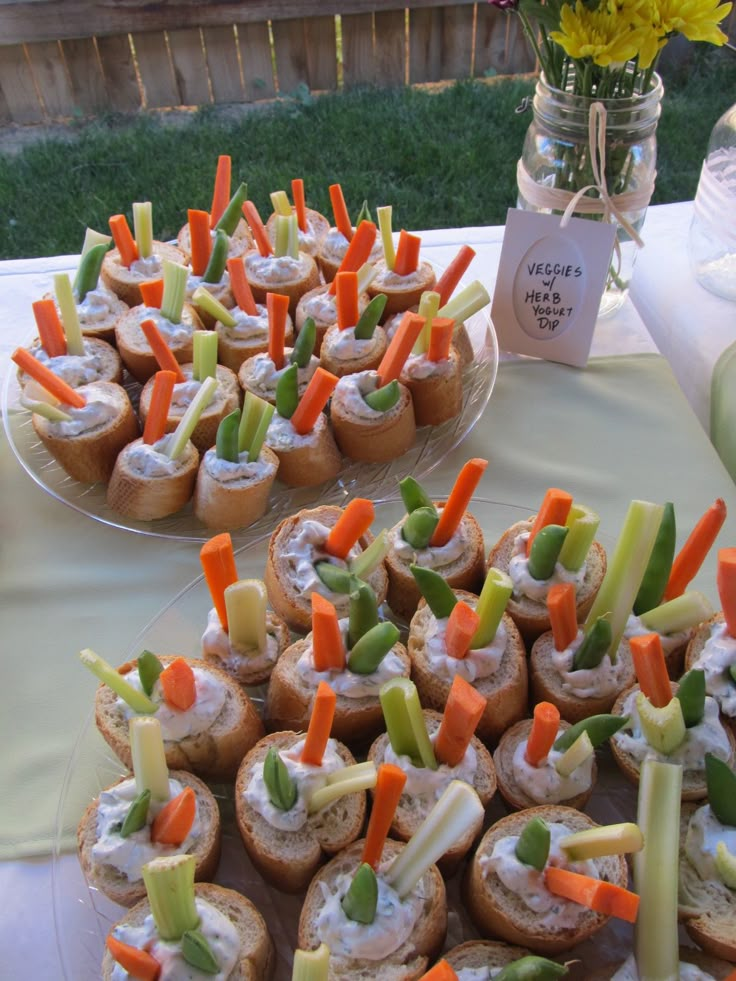 Detailed recipe.
Chicken Pepper Bacon Pita
If you have some holiday chicken left and don't know what to do with it, turn the leftovers into an amazing snack. A sauce of mustard and smoked paprika will enhance the taste of the dish even brighter, and red wine vinegar will add spice.
Detailed recipe.
Suluguni rolls with cheese
Appetizer stuffed with Serbian brynza is not only suitable for the dinner table, this aromatic cheese dish will also be appropriate at a picnic. Before going outdoors, place the rolls in a container and refrigerate for an hour.
Detailed recipe.
Mini puff pastry
Mini puff pastry can be prepared with any filling. We offer a recipe based on Italian motives: with mozzarella, pesto sauce and tomatoes.
Detailed recipe.
Paprika Chicken Roll
A worthy alternative to sausage. A quick, economical and easy chicken roulade recipe. You can use the breast, but a juicier roll is obtained from a whole bird.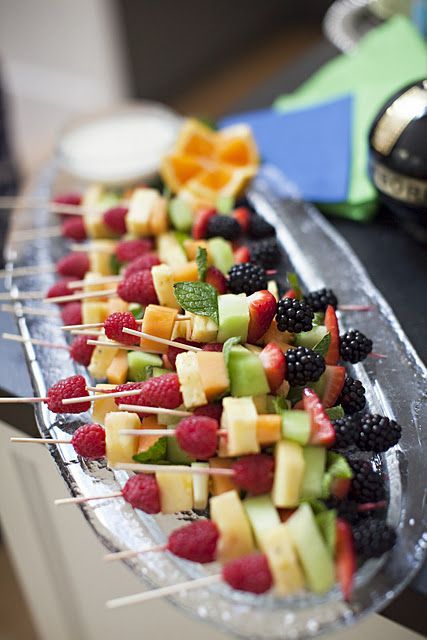 Make an appetizer in advance and it will definitely help you out on a picnic.
Detailed recipe.
Snack cake with sun-dried tomatoes, olives and spinach
Unusual bread improvisation, which can also be prepared for a festive table. It goes well with grilled fish or meat.
Detailed recipe.
Guacamole
A hearty, vegetarian appetizer, Mexican Avocado Sauce, pairs well with corn tortillas, crackers, and vegetable sticks.
Detailed recipe.
Salmon Spring Rolls
Treat your friends to this popular Asian snack. Remember to soak rice paper in water before use to make it soft and pliable.
Detailed recipe.
Biscuit with egg, cheese and onion
Even a novice cook can cope with the preparation of a biscuit. Universal dough goes well with any fillings, but boiled eggs with young onions and greens are the most summer option!
Detailed recipe.
Vegetable salad "Three cabbages"
The best addition to shish kebab is fresh vegetable salad.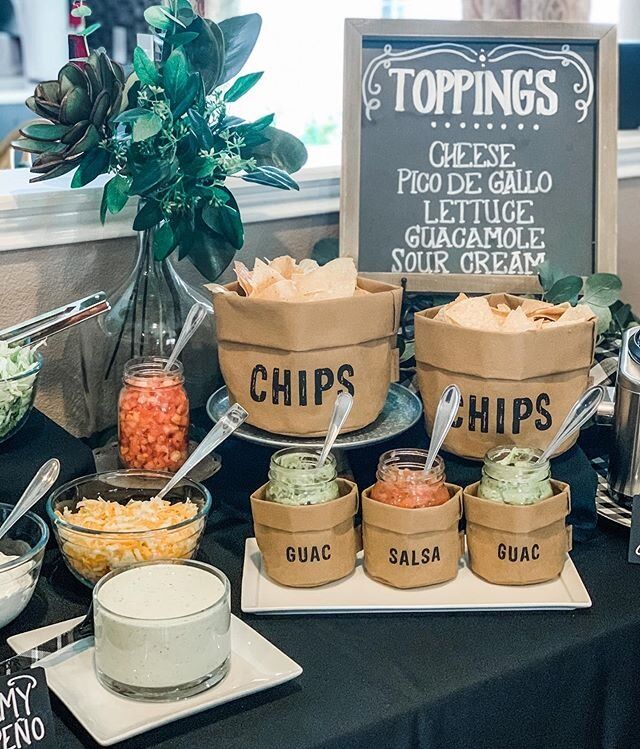 Instead of the usual duet of cucumbers with tomatoes, we recommend preparing cabbage platter with carrots and green peas.
Detailed recipe.
Spring Sandwiches
Bright sandwiches will delight your friends and relatives with their unusual look. Such a treat is easy to make at home and take with you for a walk or a trip.
Detailed recipe.
Stuffed Mushrooms
For stuffed mushrooms, it is better to use mushrooms with large caps. Decorate the appetizer with sour cream and fresh herbs.
Detailed recipe.
Salad bread rolls
This recipe can be filled with any salad you like. Fantasize!
Detailed recipe.
Elementary pie with young cabbage
Appetizing homemade pie with young cabbage will be especially good in nature with hot tea.
Detailed recipe.
Baked beetroot mousse
An easy-to-make but very original spread with baked beetroot, curd cheese, herbs and walnuts.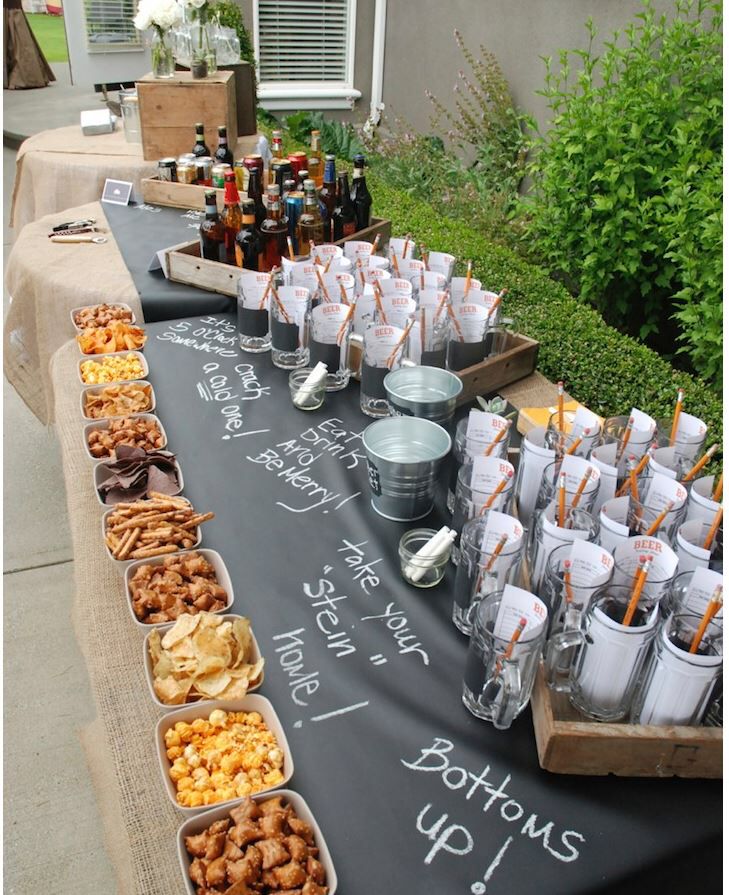 Detailed recipe.
Lightly salted cucumbers
A quick recipe for lightly salted cucumbers in a bag. You will need currant leaves, dill, horseradish and garlic. You can serve it to the table in 3 hours!
Detailed recipe.
Potato biscuits with cheese and herbs de Provence
Chose the shape of cuts at your discretion: squares, rhombuses, circles. If you roll out the dough very thinly, the cookies will turn out more crispy. Any cheese will do.
Detailed recipe.
Puff ears with parsley pesto
Appetizer of puff pastry with pine nuts and pesto will whet your appetite. Such pastries can still be prepared as a treat for tea for those who do not like sweets.
Detailed recipe.
Baked corn
Corn on the cob is usually boiled, but when baked with olive oil and paprika, the cobs are even tastier.
Detailed recipe.
Mozzarella Garlic Tortilla
Fragrant homemade garlic tortilla with mozzarella and herbs to complement fresh vegetable salads, fried chicken or grilled meat.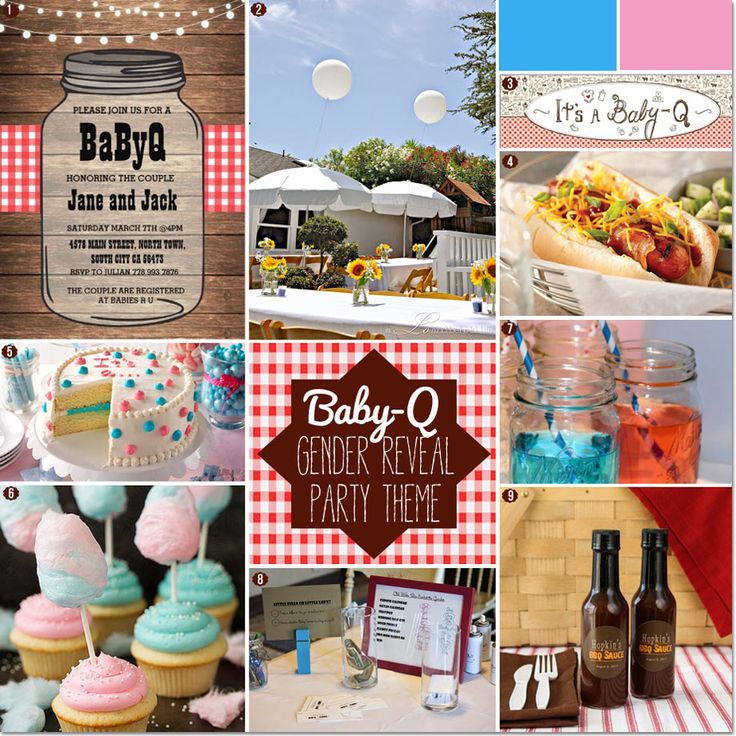 Detailed recipe.
Baked aromatic zucchini
Baked vegetables are always delicious! Introducing a quick and easy way to prepare zucchini with parmesan, herbs and dried garlic.
Detailed recipe.
Battered cauliflower
In nature, while waiting for the meat to be cooked, it will be very nice to have a bite of crispy cauliflower in batter on sparkling water.
Detailed recipe.
Baked salmon riete
Riette is a heritage of French cuisine. It differs from pate in that it does not have a uniform smooth texture, but a coarser fibrous texture.
Detailed recipe.
Cheese and curd braids
Adults and children alike will enjoy these sticks. Serve instead of regular bread.
Detailed recipe.
Mediterranean Tuna Tortilla
Canned tuna, olives, red onion and tomato tortillas are juicy even without additional sauce. Add greens as desired.
Detailed recipe.
Greens Snack Pies
These lovely baby pies are a real find for a picnic in nature.