Best baby food mill
The Best Baby Food Makers Make Life Easier
The best baby food makers make it simple to whip up homemade, high-quality food for your little one. Sometime between four and six months old, your baby will make the exciting—sometimes nerve wracking—transition from subsisting solely on breastmilk and/or formula to eating solid foods. Navigating baby food can be intimidating for the best of us: Should you make purées or do baby-led weaning? What should your baby's very first food be? And do you really need a baby food maker?
While you can certainly get by without one, baby food makers make life a little easier—and for new parents, anything that makes life a little easier is worth its weight in gold. Many makers multitask, so you can also steam veggies for your toddler or make a smoothie for your own breakfast. Investing in a baby food maker means you know exactly what your baby is eating, you can save money over time, and you can get meals on the table (er, highchair, and possibly the floor) quickly and easily.
Here are the very best baby food makers.
Our Top Picks
Best Overall: Beaba Babycook Solo
Blender: Bamix Immersion Blender
Puree Maker: Breville Mini Wizz
Grinder: OXO Good Grips Food Mill
Smoothies: Grownsy Baby Food Maker
Steamer: Baby Brezza One Step Homemade Baby Food Maker Deluxe
Masher: OXO Tot Food Masher
Best Overall:
Beaba Babycook Solo
Beaba Babycook Solo
SHOP NOW
7"D x 9"W x 9.5"H | 4 pounds | plastic
---
Works as a steamer, blender, warmer and defroster in one
Easy to clean and store
Fast - makes food in 15 minutes or less
Auto shut-off cooking timer means there's no need to watch over the machine
---
Pricey
Must descale with vinegar occasionally to get rid of mineral deposits (true for any steamer)
Why we chose it: This awesome appliance steams, blends, defrosts, and reheats fruits, veggies, fish, and meat, making it the ideal one-and-done baby food champion.
That means you can put in raw meat and come out with perfectly cooked and pureed food for your baby without getting any pots, pans or blenders dirty. Plus, it's intuitive to use. "It's easy to use, virtually mold-proof, and cooks and reheats in under 15 minutes," says Christen Costa, CEO of Gadget Review. "It also has built-in blending capabilities which make it a perfect all-in-one baby food maker." Its compact design is great for small spaces, and it's truly easy to clean. Bonus: its ergonomic one-handed design means you can hold your baby in one hand and prep organic baby food with the other, like the super parent you are.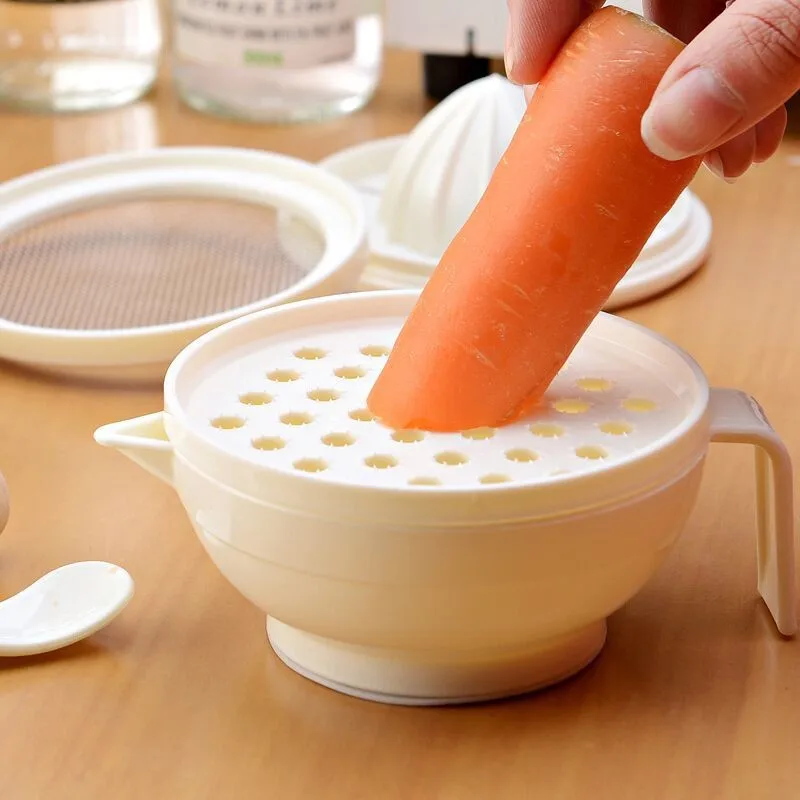 Blender:
Bamix Immersion Blender
Blender
SHOP NOW
4.8 x 2.8 x 14.4 inches | 2.6 pounds | Metal
---
Highly durable, with two-year warranty
The AC motor keeps a constant, precise speed under heavy loads
Relatively small and easy to store
Stainless steel blades can blend almost anything with ease
---
Only one function - no steaming, etc.
Expensive
Why we chose it: "A baby food maker can be a good choice for preparing baby food, but it has limited use," says Colleen Colodany, CEO of kidswiki.co.uk, a website that reviews kids' products.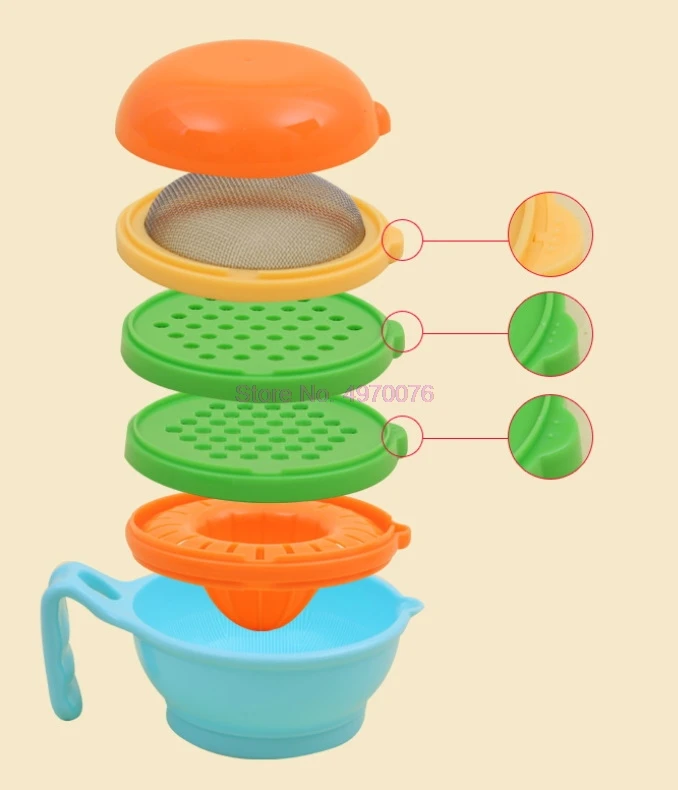 "Instead of buying a baby food maker, an immersion blender would do the job just as well. It has diverse use in the kitchen and does multiple things." She recommends the Bamix Immersion Blender for its small size, ease of use, and durability. Plus when the baby has moved onto eating like a toddler (hi mac and cheese!), you'll have a well-made kitchen tool on hand.
This blender will become a favorite in your kitchen, for making baby food and beyond. It's built by hand in Switzerland, and Bamix has been making excellent appliances since 1954. Found in the kitchens of professional chefs, it has three interchangeable blades and offers both power and precision, making quick work of puréeing baby food. You can purée soups, turn frozen fruit into sorbet, and whip milk into cream after your baby has enjoyed their pear purée, and when you're all finished, it's easy to clean thoroughly with water.
Puree Maker:
Breville Mini Wizz
Puree Maker
SHOP NOW
18.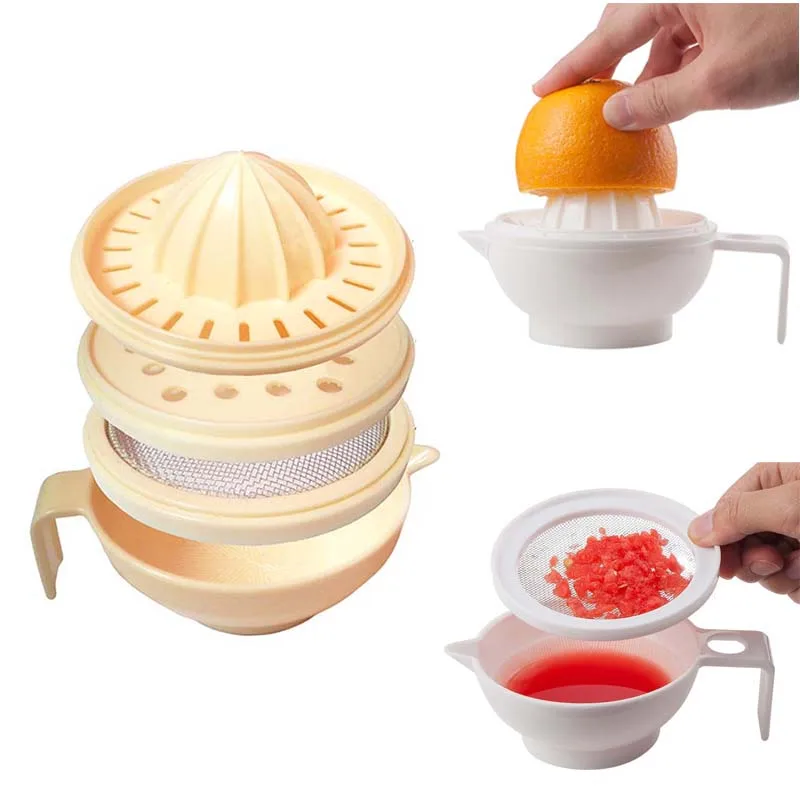 5 x 14 x 22.5 cm | 250 watts | 1.5 kg | stainless steel
---
One-year replacement warranty
Useful for baby food and beyond
Attractive design, easy to clean and store
---
Only one function - no steaming, etc.
Too small to make big batches
Why we chose it: Whether you're turning basil and garlic into silky pesto or steamed sweet potatoes into baby food, Breville's Mini Wizz will easily and efficiently do the trick.
With its compact frame, it's friendly to kitchens where space is in short supply. It's also refreshingly easy to use, with ergonomic design and simple controls. The lid has two small holes in the indents on top so that you can easily add liquid ingredients as you prepare food for your family.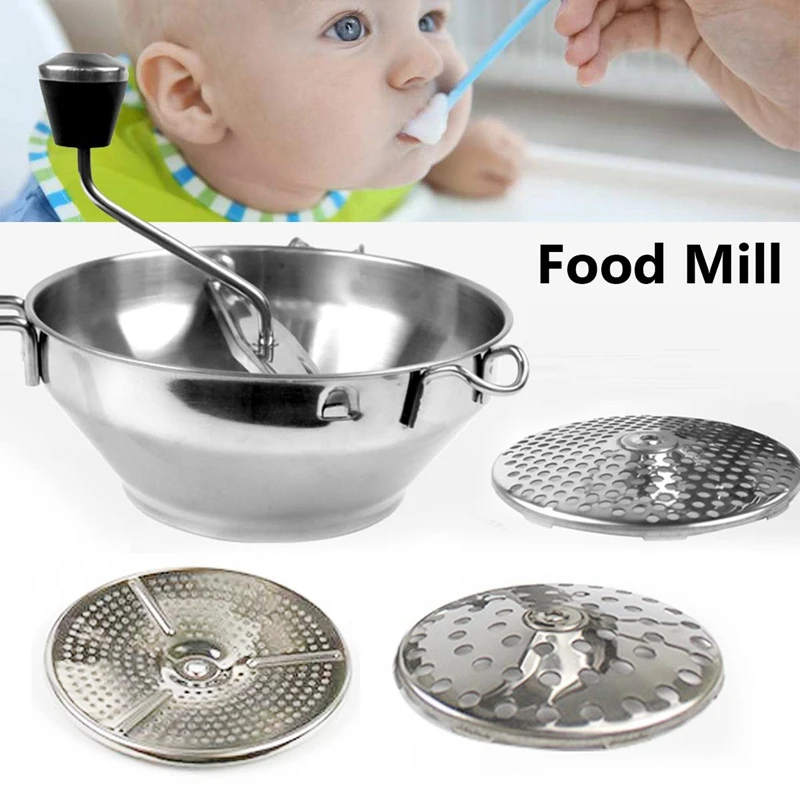 This little food processor is well designed, easy to clean, and a great size when you only need to feed a very little human.
Grinder:
OXO Good Grips Food Mill
Grinder
SHOP NOW
14.75 x 7.25 x 10.25 inches | 2.29 pounds
---
Can wash all parts in the dishwasher
Silicone coating for comfortable grip
Can make applesauce, marinara, and more for the whole family
---
Only a grinder - will have to cook food separately
Why we chose it: Low tech can be a positive thing. The OXO Good Grips Food Mill is a smart choice if you're ok with a manual option for processing food into smooth purées.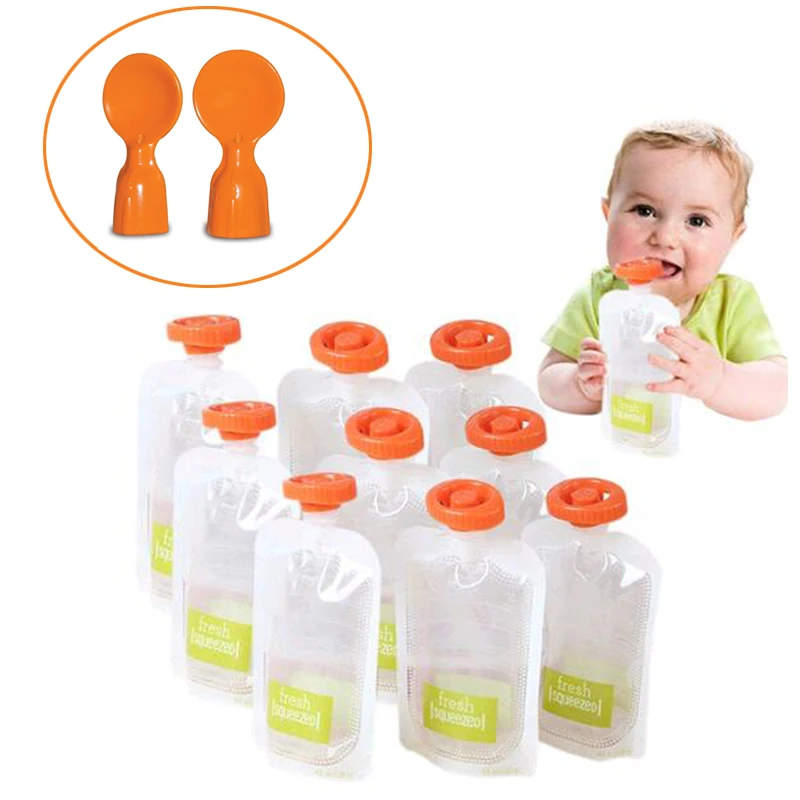 It includes three grinding discs for fine, medium, and coarse textures, and the stainless steel inner bowl won't stain even when you're dealing with messy foods like beets or carrots. It's easy to exchange discs and disassemble, and its legs fold for easy storage.
Smoothies:
Grownsy Baby Food Maker
Smoothies
SHOP NOW
0.5"D x 2"W x 2"H | 4.11 pounds
---
See-through design means you can watch food being made
Warming function means you can put a bottle in the water tank to warm the milk
Large container can accommodate a week's worth of baby food
Multi-function and easy to use
---
Takes up a relatively large amount of counter space
Why we chose it: This steamer, grinder, and blender is incredibly multi-functional—the Grownsy Baby Food Maker monitors and maintains food temperature as well.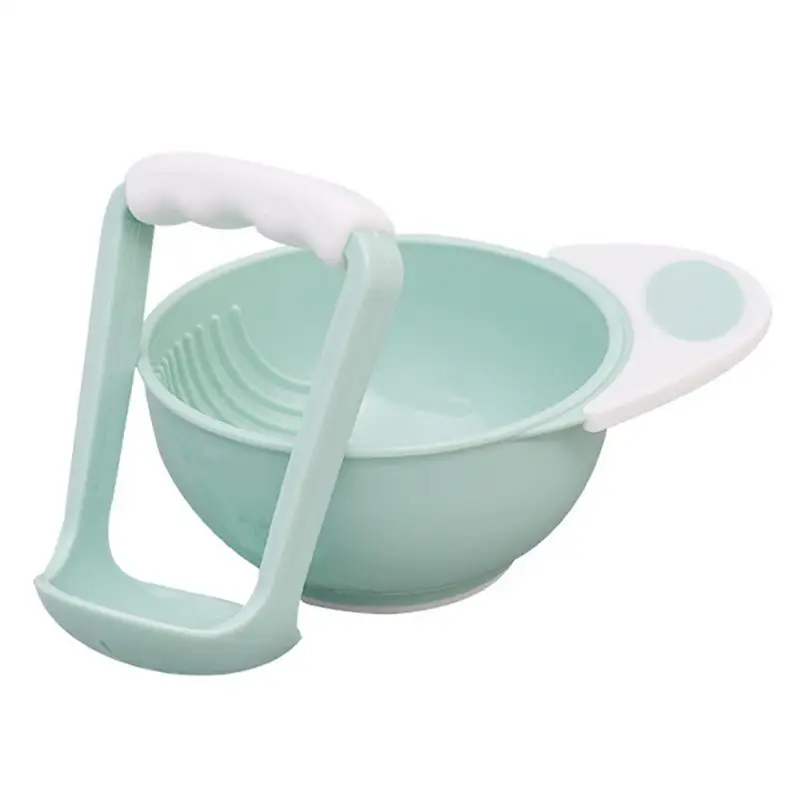 It's also incredibly easy to use for sleep deprived parents: you can control the speed of its four precision blades with a handy LCD touch screen panel. It can also heat milk, keep things warm, and even self-sterilize. It's great for smoothies as the special blade design makes it easy to turn fresh and frozen fruits into a silky-smooth consistency. Pour a satisfying smoothie for your baby, and make one for yourself while you're at it.
Steamer:
Baby Brezza One Step Homemade Baby Food Maker Deluxe
Steamer
SHOP NOW
---
Easy to use and clean
Comes with three reusable food pouches and filling funnels
Takes about 10 minutes to make 3.5 cups of baby food - fast!
---
Why we chose it: This all-in-one baby food maker has plenty of useful features.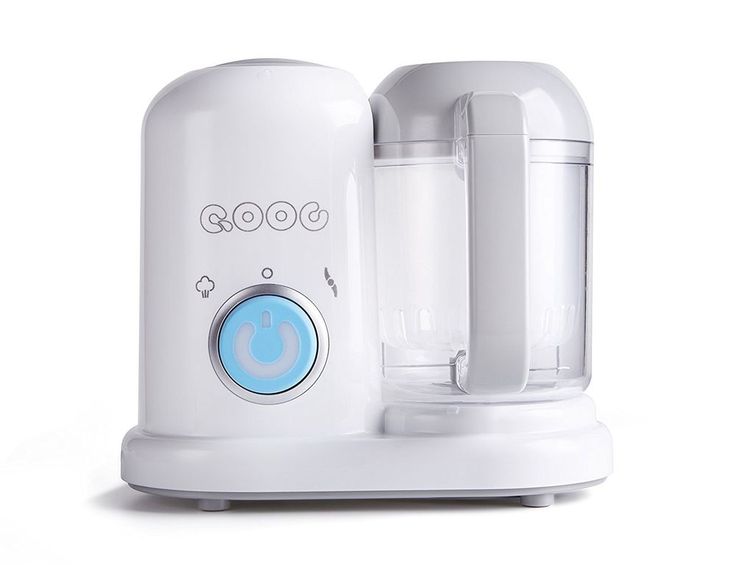 Its one-button option for steaming and blending lets you add water and food and come out with freshly steamed and puréed fruits and veggies in about 10 minutes. If you only want to steam or blend, you can do that, too. It's an especially great steamer as its steam tank is fully accessible for easy cleaning, and it's fast, reliable, and easy to use. It's also great for non-baby foods: you can use it to steam pasta and vegetables, make hard boiled eggs or even soup.
Masher:
OXO Tot Food Masher
Masher
SHOP NOW
4.5" L x 7.1" W x 8.1" H | .42 pounds
---
Super affordable
Lifetime manufacturer's warranty
Compact and easy to store
---
Only one very specific use
Why we chose it: For those who aren't into fancy baby food makers, this product is genius in its simplicity.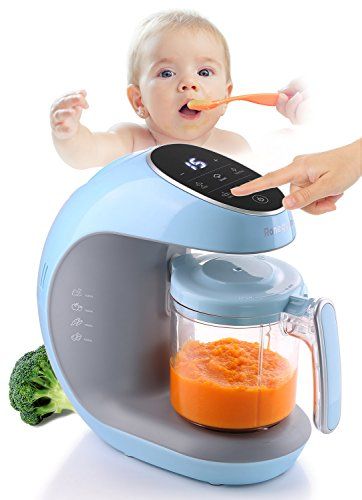 Turn tender foods like avocado, bananas, and berries into mushy goodness perfect for babies eating (and smearing everywhere, as babies love to do). Steep sides prevent food from slipping out of the bowl while you're using it, and teeth help scoop food out when it's ready for serving so you won't waste food. The already compact masher collapses into two parts for easy portability, and a 360 lid can be snapped shut in multiple positions, making it easy to handle.
Things to Consider Before Buying a Baby Food MakerCapabilities
Some baby food makers will steam, blend and purée, while others simply grind or blend your food. Decide which functions are important to you, and how much you want to invest, as the makers with more capabilities tend to have a higher price tag. 
Your kitchen is probably already taken over by baby bottles, just as your home is taken over by baby stuff. Decide how much counter space you'd like to devote to making baby food, keeping in mind that it will be for a specific period of time.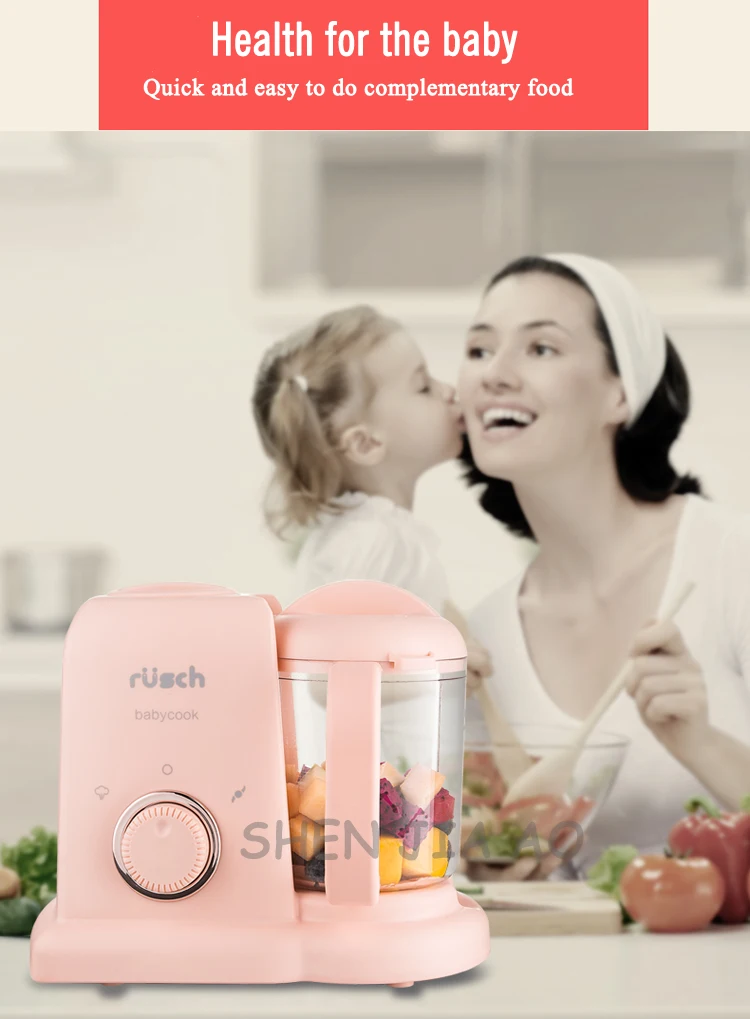 Is it worth it to buy a baby food maker?
"A baby food maker is definitely worth the investment if you want to be 100% certain of all of the ingredients in your little one's meals," says Costa. Making your own food also means you can introduce your little ones to your family's favorite dishes, instead of being limited to the store-bought foods on offer. Another bonus: prepping your own baby food lets you figure out the perfect portion for your baby in advance, and even freeze any leftovers.
What is the difference between a baby food maker and a food processor?
Top-of-the-line baby food makers often include a steamer and a blender or food processor in a single appliance. In contrast, a regular food processor can make purée, but you'll need to cook or steam the food separately. You can absolutely use a food processor to prepare baby food.
What are the healthiest baby foods?
Just like for adults, there's no single healthiest food for babies.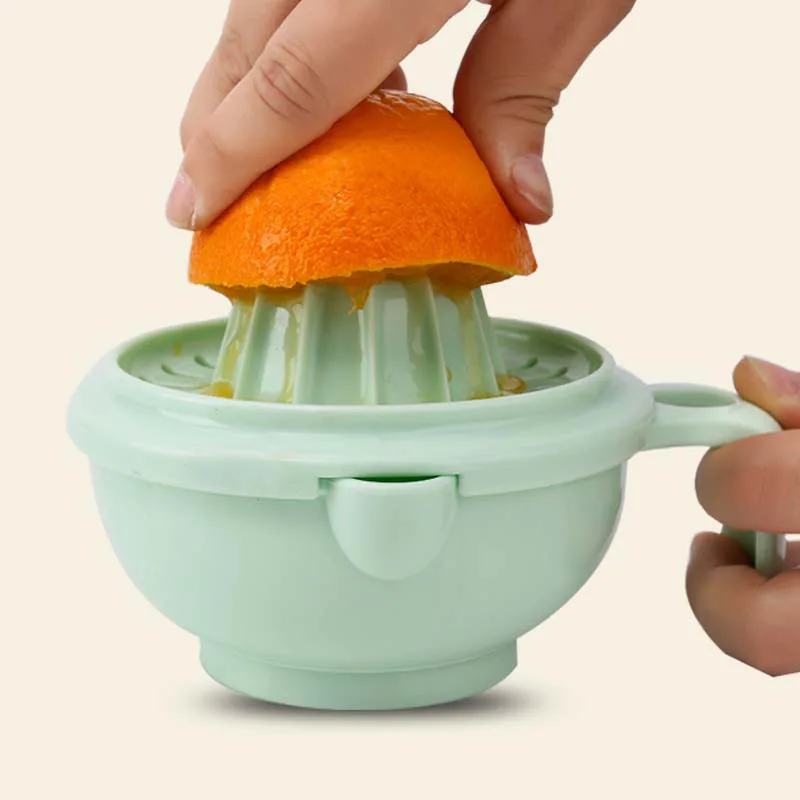 A healthy strategy is to intoduce your baby to a variety of flavors and foods. Many experts recommend starting with single foods or ingredients, like puréed squash, applesauce, mashed bananas, avocado, puréed peaches, puréed meats, and iron-enriched baby cereal like oatmeal. Your baby might start with puréed or semi-liquid foods, then graduate to strained food, and then start experimenting with finger foods. You can gradually introduce new ingredients and foods to your baby as they become more and more comfortable eating. Always consult your pediatrician before beginning solids.
Are plastic baby food makers safe?
Plastic is a durable, highly safe option if your product is free from BPA and phthalates.
Final thoughts
Depending on your budget and needs, the best baby food maker will take a lot of stress out of feeding your little one. Whether you want a 4-in-1 ninja that does it all or simply an immersion blender that can double as a tool to whip up creamy soups for the whole family, we have you covered.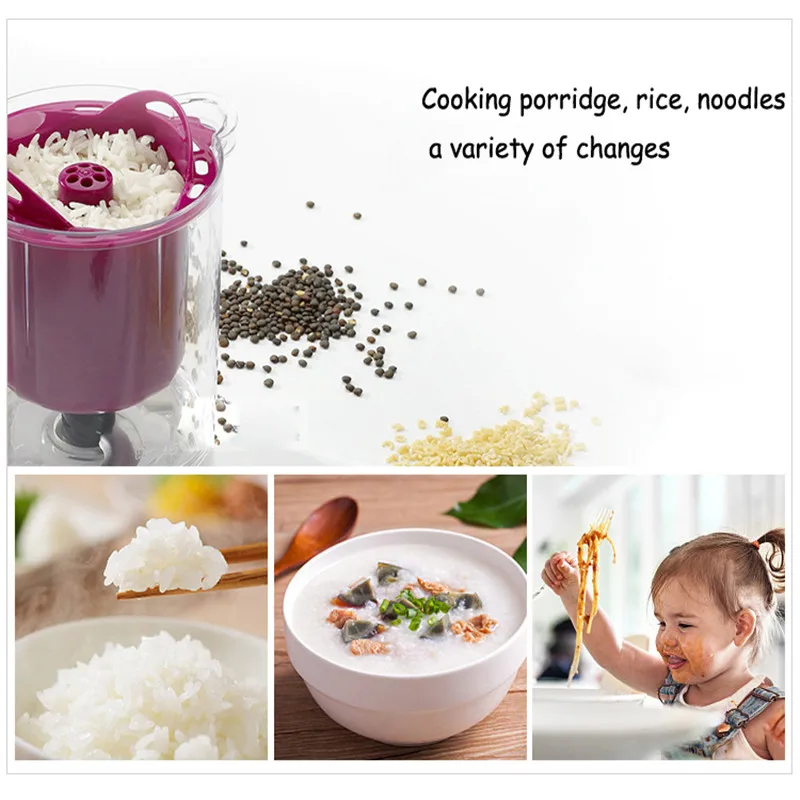 Methodology
As a food writer and the mother of a toddler and a baby, I've spent a lot of time feeding babies and thinking about the best way to make this sometimes thankless task quick and easy.
I surveyed fellow parents, friends, and family to see what baby food makers they swore by, then reached out to reputable sources to get their wisdom. I also read reviews from across the web and scoured Amazon reviews, too. Since babies only need specific food for a short window of time, value was an extremely important factor in putting together this list. Since parenting a baby is an exhausting endeavor, I nixed anything too complicated. The best baby food makers bring some ease into the day; there's no room for anything that adds frustration in a parent's life, period.
Every product is independently selected and vetted by editors. Things you buy through our links may earn us a commission.
5 Best Baby Food Makers, Mashers, and Mills of 2022
Written by Jessica Booth
Updated September 20, 2022
While there's nothing wrong with store-bought baby food, it's hard to ignore the advantages of homemade baby food.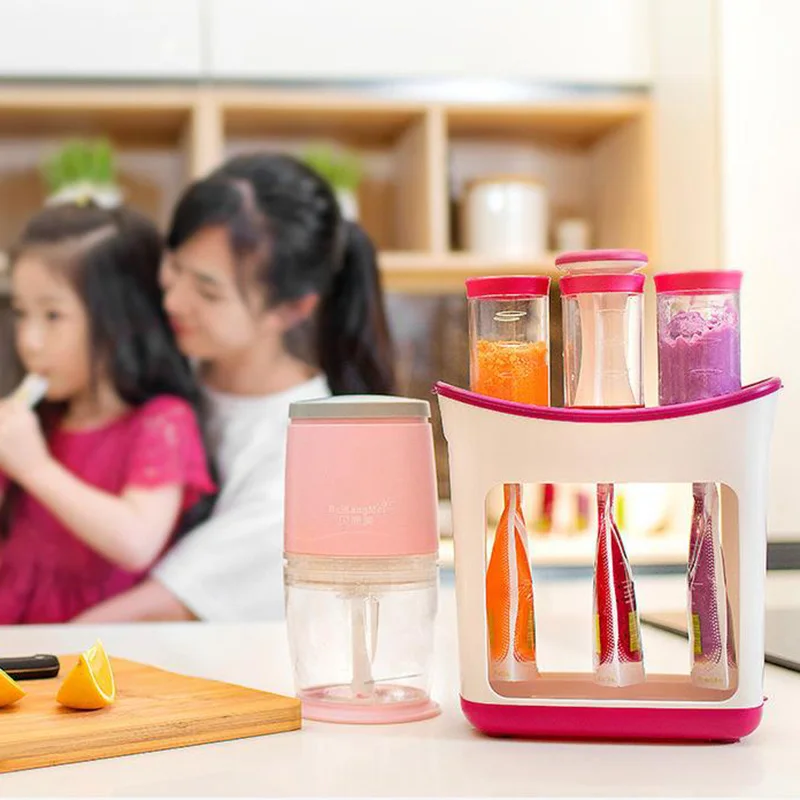 It's also hard to ignore how intimidating this can seem. Cooking up batches of your own baby food can seem like a frustrating, time-consuming experience, but the truth is that the right gear can make a huge difference. In the over-saturated market of baby essentials, it can be difficult to find the food maker that's right for your family. To help you decide, we spent days researching and testing the most popular models, pureeing up six different fruits and vegetables any growing baby would love.
While there were plenty of great options, the Beaba Babycook 4-in-1 (available at Amazon) is our clear favorite. A convenient space-saver, it can steam cook and puree with ease. For a less expensive option, the NutriBullet Baby (available at Amazon) doesn't offer steaming capabilities, but its ease of use and included storage containers earned it our pick for best value.
Editor's Note
The recommendations in this guide are based on thorough product and market research by our team of expert product reviewers.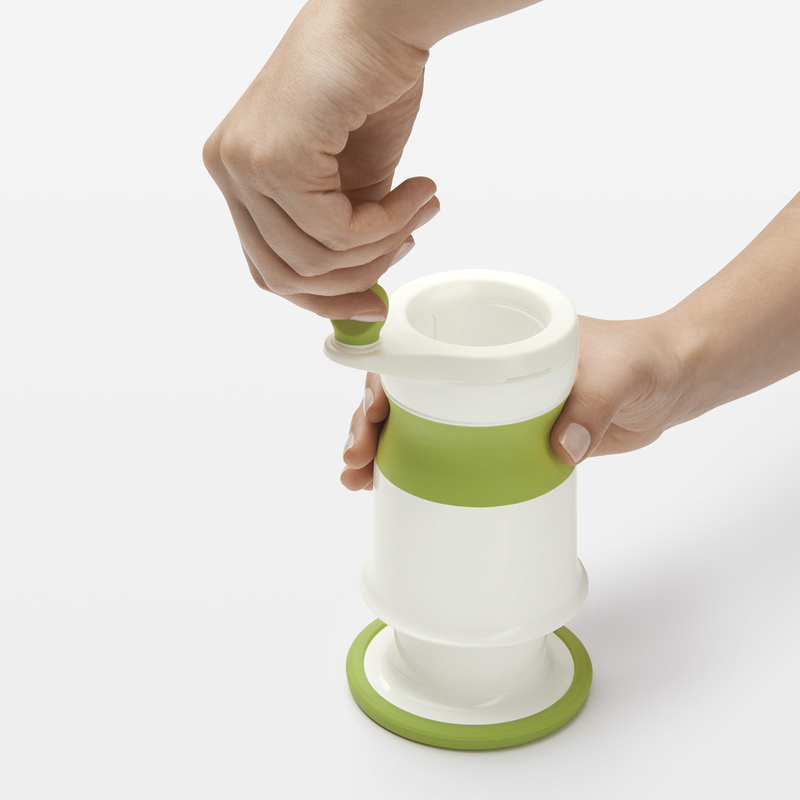 The picks are based on examining user reviews, product specifications, and, in some limited cases, our experience with the specific products named.
Credit: Beaba
The Beaba is an all-in-one steamer and blender that makes consistently smooth purees.
Best Overall
Beaba Babycook
The Beaba Babycook 4-in-1 is a compact all-in-one option that both steams and purees your food. It features a straightforward design that makes it very easy to use and was by far the quietest of the bunch when it came to the blending portion of the food making. It steams in minutes, and with a touch of a button, creates smooth and creamy purees in under one minute. You're able to easily control the amount of water that goes into making your purees, which is a nice plus. You don't need to figure out how much time to use, either—just add the correct amount of water, press the steam button, and it figures it out for you and alerts you when it's done.
The Beaba is very easy to clean and most of the parts are dishwasher safe, although I will say that the biggest con for me is that you can't see inside the water tank, which makes it pretty impossible to check if there's mold or bacteria growing inside.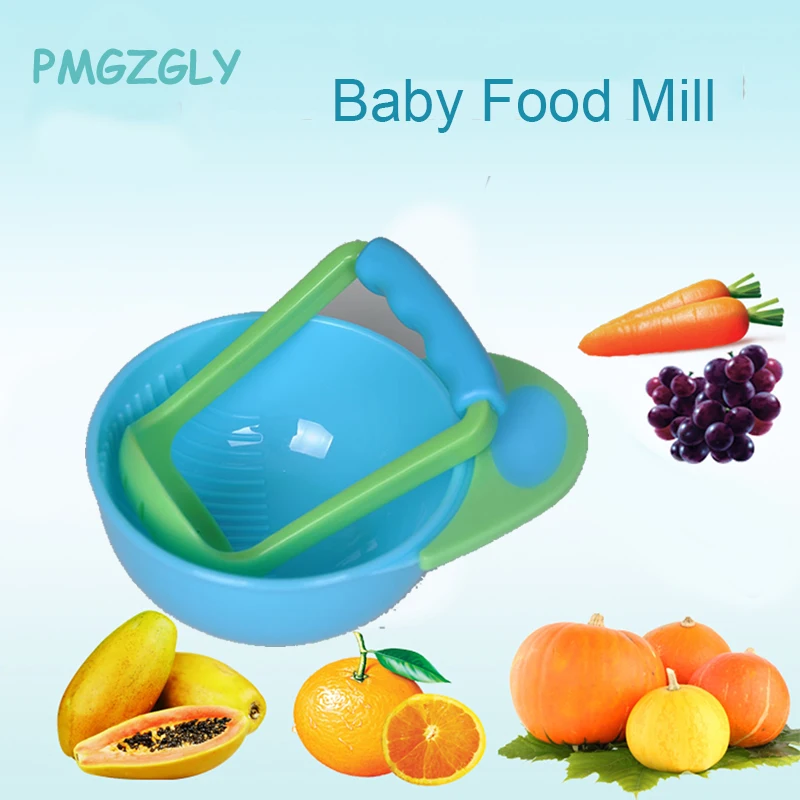 You can clean this out with a white vinegar descaling method, but still: I would feel more comfortable if I could get a glimpse inside. I found the manual to be almost too vague, although with a close look I was able to figure everything out pretty quickly. And while the steam basket isn't quite as large as some other models, it makes a sufficient amount of food. I also love the aesthetics here: the Babycook is offered in a few different colors, like a rose gold model with gold touches that look surprisingly chic for a baby food blender. All in all, it makes excellent purees and doesn't compromise on style, so it was hard to beat.
Credit: Reviewed / Betsey Goldwasser
The Baby Bullet produces smooth purees and is reasonably priced.
Best Value
NutriBullet Baby
The Nutribullet Baby is not an all-in-one food maker: it doesn't steam cooky, it just purees it. That said, it's still a terrific value thanks to all of the parts and pieces. It's just a blender, but it also comes with a freezer tray with a lid, six storage cups, a short cup, and a recipe book.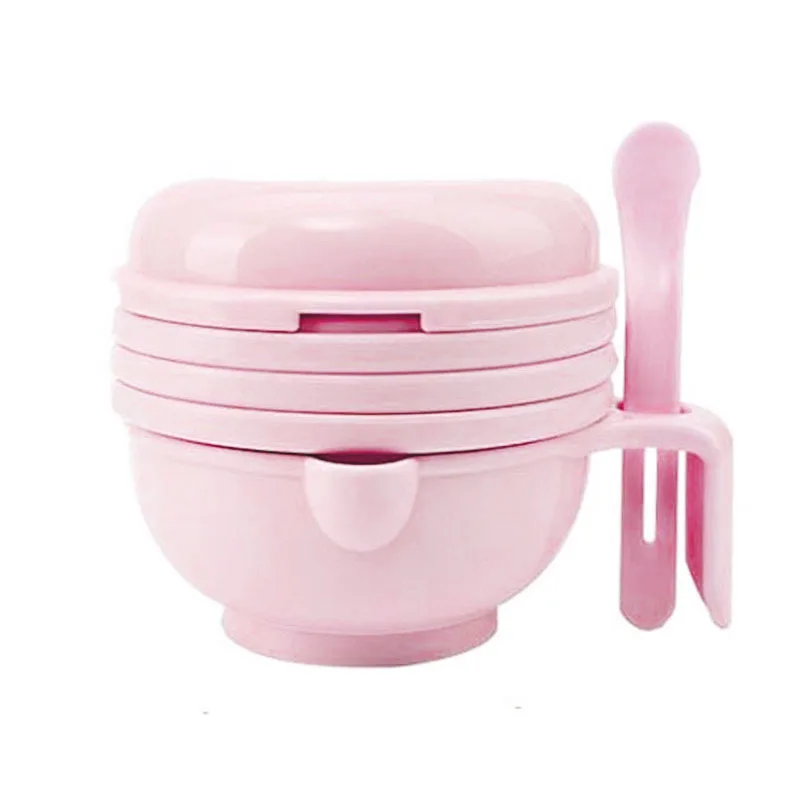 The compact design makes for easy storage, doesn't take up a lot of counter space, and the extra BPA-free containers are very helpful when it comes to putting away the food you just made.
Using it is very simple: you put the blender bowl on the power base, press down, and it blends. It's fairly easy to clean and blends quickly. The purees from the Nutribullet certainly weren't bad, but they weren't very consistent: some were perfectly smooth, while others had some chunks of food in them, especially at the bottom under the blades due to the shape of the bowl. It holds a decent amount of food, the manual and recipe book were very helpful, and the containers made it easy to pack everything up.
Qooc 4-in-1 Mini Baby Food Maker
At first glance, the QOOC 4-in-1 Food Maker is remarkably similar to the Beaba Babycook, and that's actually not an incorrect way to describe it. Compact and featuring a stylish, minimalist design, the QOOC shares many of the same features as the Beaba (for about $20 cheaper).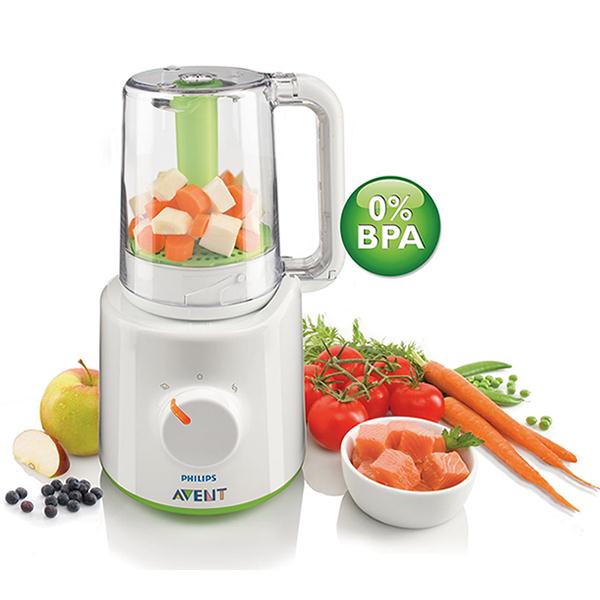 It steams and purees in minutes, and works with just one button. It comes with a separate tiny "pitcher" to measure out the amount of water you need.
One of the best things about this one is that the water reservoir has a large opening that not only makes it easy to see inside, but also makes it easier to clean. The instructions were a bit confusing, though: for example, while the food guide inside says to steam fruits for 15 minutes, the button on the front shows that you should steam fruits for 20 minutes. It left me feeling slightly lost on what to do, so I just guessed. Still, the QOOC makes impressively smooth purees. Although, in some cases, they were actually a little soup-like, which wasn't exactly what I was going for.
With some great features and its small size, the QOOC is a great model, as long as you're okay with figuring out steam times on your own.
Baby Brezza Glass One Step Baby Food Maker
Featuring a large glass bowl, the Baby Brezza One Step Glass Food Maker is clearly one of the more sturdy and durable options on the market.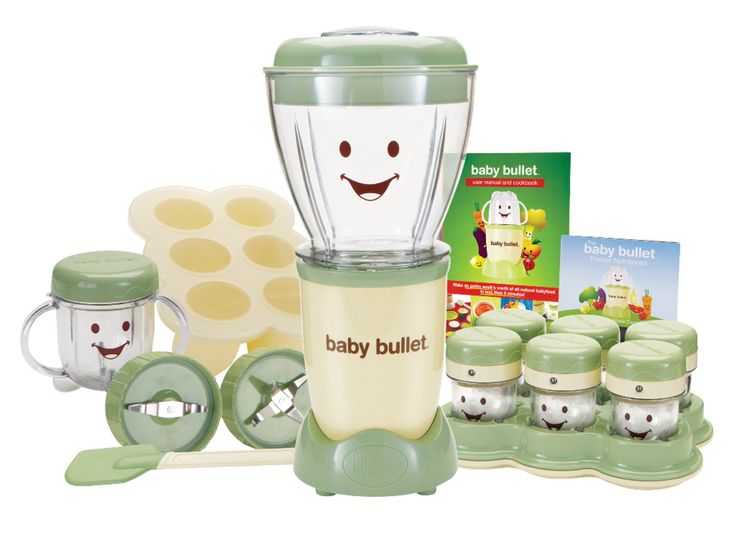 It's a bit on the heavier side, but is still pretty compact for the size of the bowl, and has little suction cups on the bottom so that it won't budge on the counter.
Perhaps the best selling feature of the Baby Brezza is its Steam&Blend option, which allows you to add your food and press one button, then walk away while it seamlessly goes from steaming to blending. I was the most excited about this, but to be honest, was left disappointed: I found that a lot of the steamed water collected in the bowl with the food, so when it was blended, the puree was super watered down, sometimes (like with the blueberries) to the point where it was barely edible. You can choose not to use the Steam&Blend option (when I did this, purees were much better) and try carefully straining the excess liquid out of the food, but this is difficult without a steamer basket. Plus, that's kind of the selling point of this, so it's frustrating that it doesn't work that well.
I also noticed that water was getting into some parts of the bowl that I couldn't clean, no matter how hard I tried, and that made me worry about mold in the future.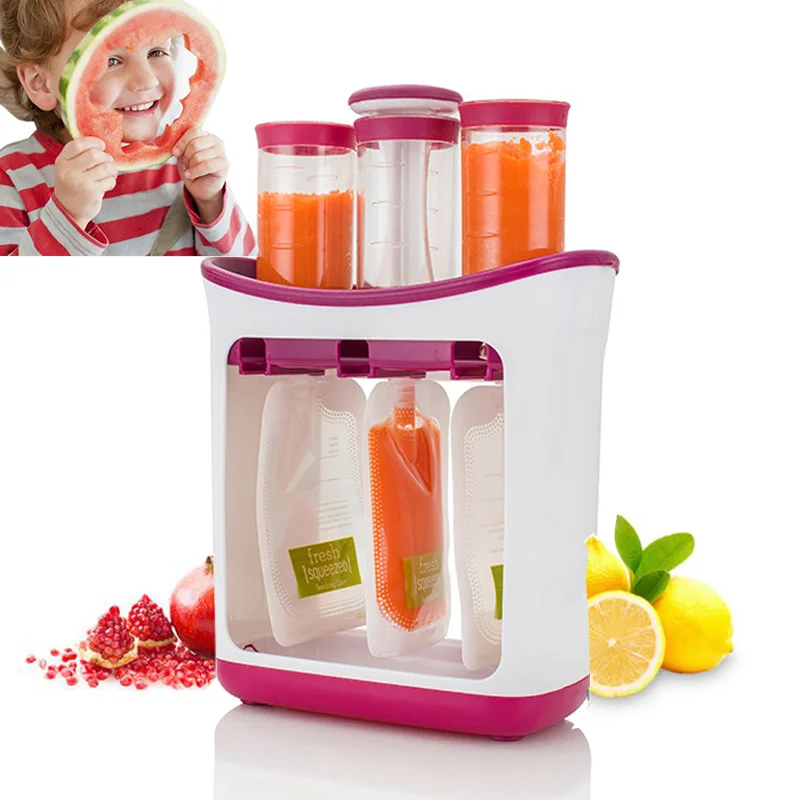 It was quite loud when blending, something I definitely wouldn't do during naptime. Still, it's worth pointing out that the digital interface is a really nice touch and it's super intuitive to use.
Pros
Durable

Easy to use

Digital interface
Sage Spoonfuls Sage Baby Puree and Blend
The Sage Spoonfuls Sage Baby Puree and Blend stands out: it's a stainless-steel immersion blender that comes with a batch bowl. It doesn't steam food and is more of a hands-on option since you have to hold the immersion blender down. So, if you were thinking of making food while also holding your baby, you probably wouldn't be able to accomplish that with this option.
There are still plenty of pros, though: the immersion blender worked just as well as the other blenders on this list in making smooth purees, if not better in some cases.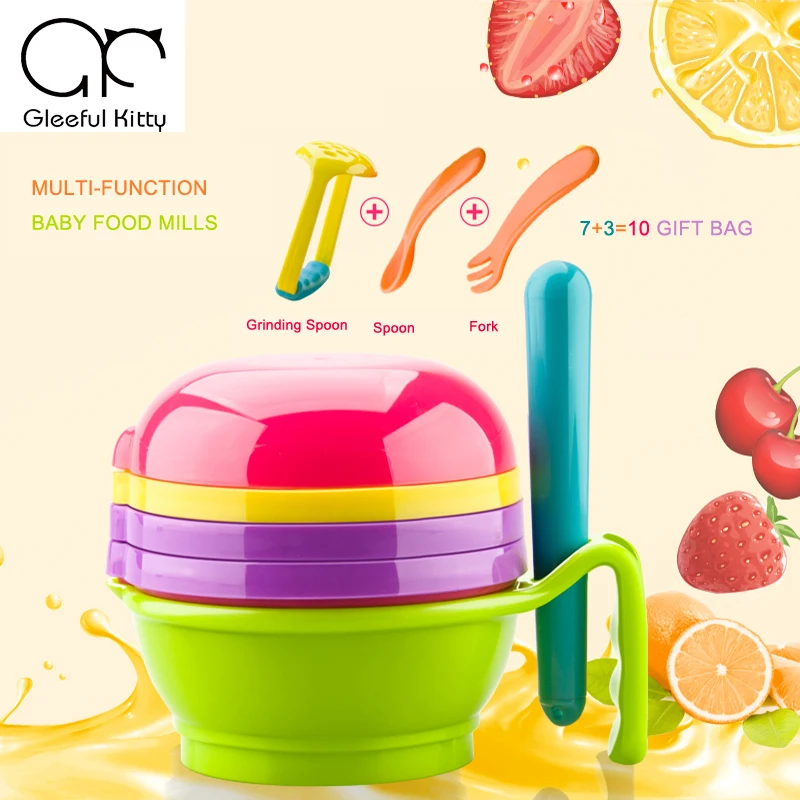 Since it's not a system at all, it's smaller and easier to store, and doesn't have to sit out on your counter. It's easy to clean because there are so few pieces. It's also very versatile: this is basically just an immersion blender, so you can use it for anything else, not just baby food. As for the cons? Aside from the fact that it requires two hands to use, the blender bowl is rather small and won't hold too much food (although it's worth noting you can use any bowl with this). Basically, there are no special features or add-ons to this one, it's very straightforward.
What You Should Know About Baby Food Makers
Do you need a baby food maker?
Many new parents question whether they really need a baby food maker or not, and the answer truly depends on your lifestyle. If you know that you'll be making most, if not all, of your baby's food, then yes, a baby food maker may be worth investing in. If you know that you won't be making most of their food, then you might want to skip this purchase and opt for just using the blender or food processor you already own instead.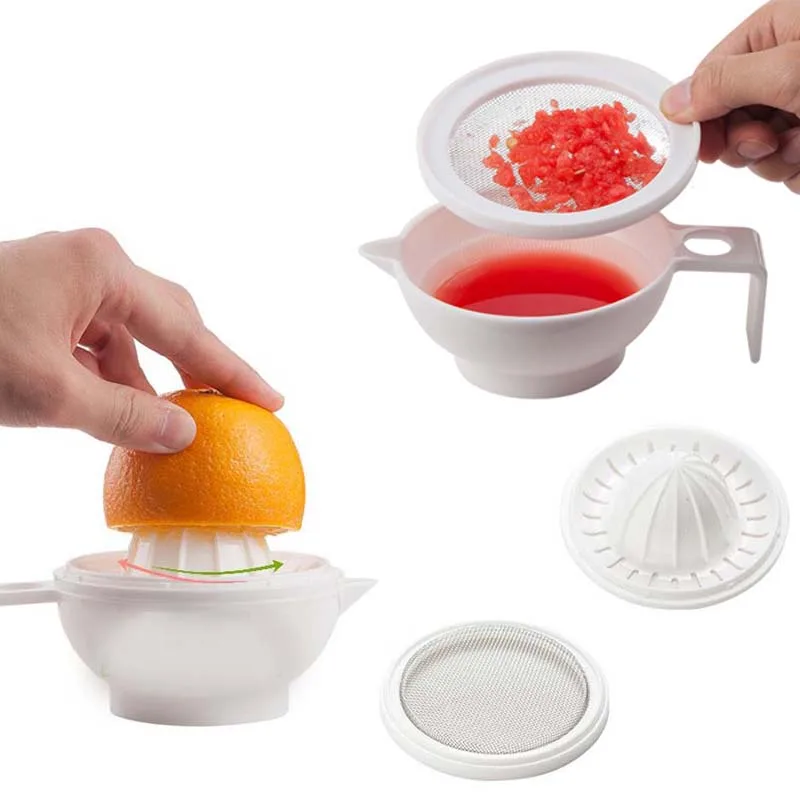 The benefits of a baby food maker
There are plenty of advantages to using a baby food maker. Making your own baby food can save you money in the long run, it can be the healthier option compared to some jarred baby foods, and it allows you to know exactly what is in your baby's food. Combination baby food makers that steam and blend your food make both cooking and cleaning easier and more convenient than using a separate blender and steamer.
What to look for when buying a baby food maker
A baby food maker should make cooking baby food more convenient, so look for a machine that is easy to clean, doesn't come with complicated instructions, and doesn't take up too much space in your kitchen. You should also read reviews and select the baby food maker that does the best job at quickly and effortlessly pureeing even the toughest foods out there.
How long you'll use it: You'll likely use a baby food maker once your baby is six months old and up until your baby is about 12-13 months old, at which point they'll probably stop eating purees.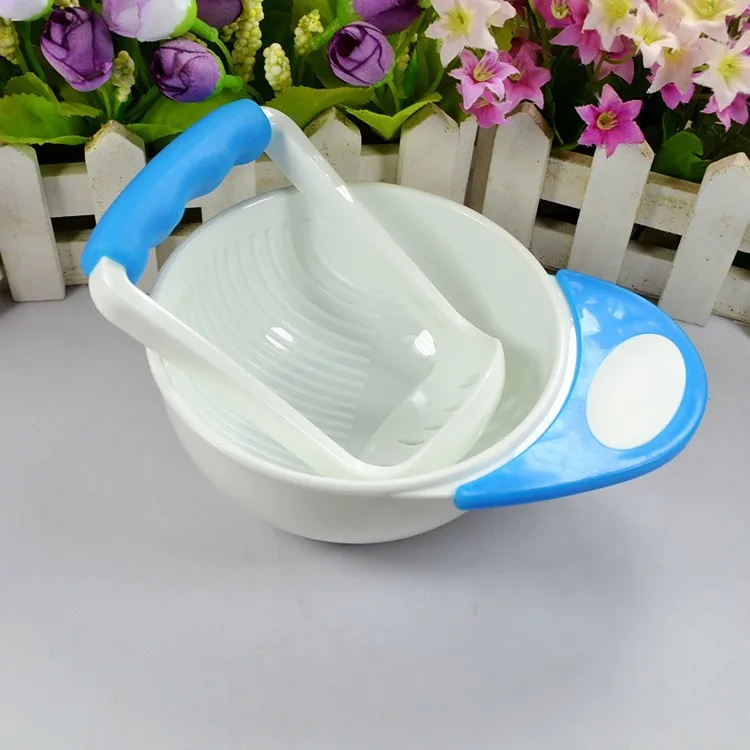 More Articles You Might Enjoy
The Best Breast Pumps
The Best Bottle Drying Racks
The Best Strollers
The best baby food maker is an immersion blender
Meet the tester
Jessica Booth
Contributor
Jessica is a freelance writer from New York who loves to write about travel, beauty, parenting, and food. She has also written for sites such as Refinery 29, Bustle, Parents, Romper, The Daily Beast, Insider, and Redbook. She spend most of her spare time on Instagram or in the kitchen cooking.
See all of Jessica Booth's reviews
Checking our work.
Our team is here for one purpose: to help you buy the best stuff and love what you own. Our writers, editors, and lab technicians obsess over the products we cover to make sure you're confident and satisfied. Have a different opinion about something we recommend? Email us and we'll compare notes.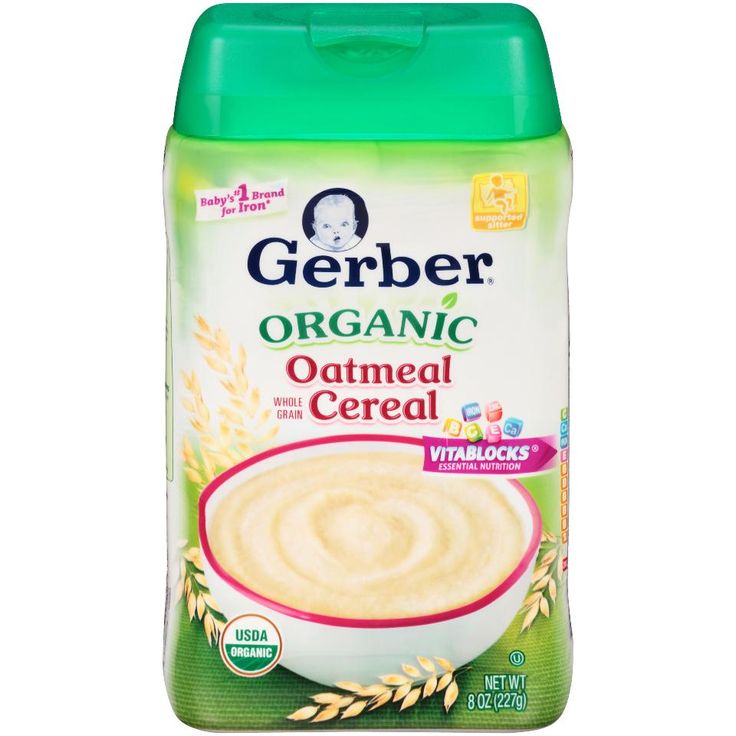 Shoot us an email
TOP-5. The best spice grinders (electric). Rating 2021!
Author Roman Ignatiev Reading 7 min Views 8.8k. Posted by Updated by
Hello everyone! Today I want to tell you about a very useful kitchen appliance, which, of course, you can do without, however, cooking with it is much easier, more interesting and in some ways even more stylish, if, of course, this can be said about the cooking process.
We are talking about electric spice mills - devices, as a rule, powered by 3-4 standard AA batteries and representing a transparent compartment for spices, the grinder itself in the lower or upper part of the flask and a plastic casing that houses the batteries and the power button . The principle of operation of a classic electric mill is quite simple - pressing a button turns on a millstone or a knife, which grinds the spices to a fraction of the desired size.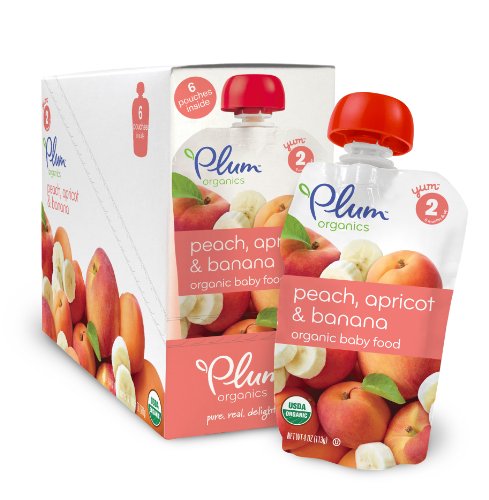 In today's review, I will present to your attention the 5 best electric spice grinders and tell you about their characteristics and features.
powered by 4 AA batteries.
Russell Hobbs Classics Electric Spice Grinder Set are two reliable, compact, stylish and easy-to-clean devices that will not only grind salt, pepper and other spices, but will also become a pleasant decoration for any kitchen interior. A distinctive feature of the models is a durable stainless steel case and completely safe ceramic millstones that easily grind any seasoning - from hard sea salt to fragile dried herbs. Each grinder is powered by a compact battery-powered motor, has a large one-finger button cover and an ergonomically shaped body that allows you to easily hold the device even with wet hands, minimizing the risk of accidental slipping. There is a beautiful built-in backlight, which makes the use of the device convenient and comfortable, highlighting the dish and allowing you to assess the amount of spices even in low light.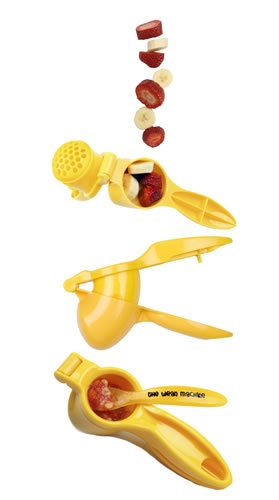 A nice bonus is that the set comes with special coasters, thanks to which salt or pepper left on the millstones after grinding will not fall on the bottom of the cabinet or work surface, which means that the owner will not need additional manipulations to keep the kitchen surfaces in perfect order.
Kitfort KT-2030
900
size, cm - 21.8 x 5.8;
material - metal / ceramic millstones;
features — grinding degree adjustment, dispenser, backlight;
powered by 6 AAA batteries.
Kitfort KT-2030 is another convenient set of two electric grinders that can easily handle peppercorns, salt, and most other spices, quickly and conveniently grinding them to the desired degree of grinding directly during cooking, which saves the owners from the need to grind their favorite spices for future use and organize their storage, eliminating the loss of aromas and taste.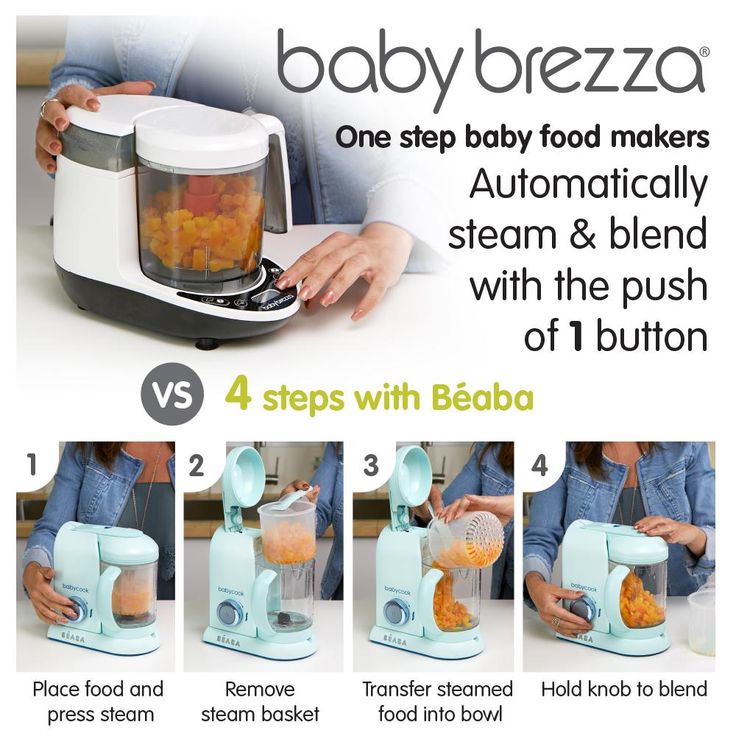 The device has a thoughtful ergonomic shape, is controlled by a large button that is conveniently pressed by a finger, and is easily held with one hand, while the electric mill simultaneously grinds and dispenses spices, sensitively responsive to holding the power button. Directly during grinding, bright LEDs light up on the bottom of the device, which illuminate the dish and allow you to more accurately assess the amount of spices used. The degree of grinding is regulated by a screw located at the bottom of the device and easily rotated by fingers without the use of additional devices. The operation requires 6 batteries (type AAA), which last for a very long time, which means that the grinders will please their owners for a long time with high-quality fresh and fragrant grinding and economical consumption of batteries.
Weissgauff WGM 580
;
size, cm - 21.5 x 5.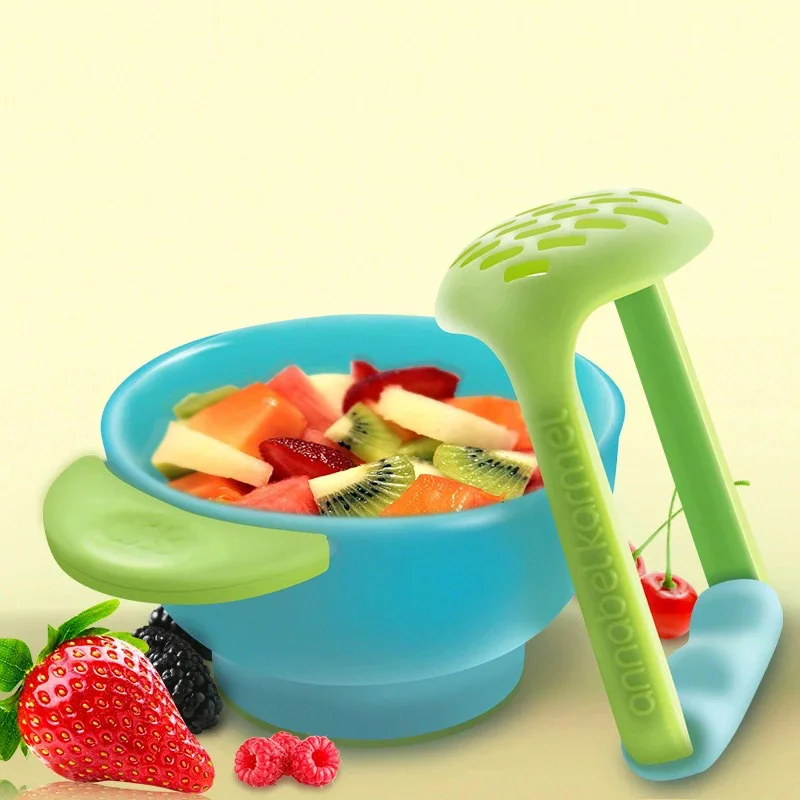 6;
container volume, ml — 45;
material - metal, plastic / ceramic millstones;
features - grinding degree adjustment;
powered by 6 AAA batteries.
Stylish, elegant and beautiful electric mill Weissgauff WGM 580 is a real decoration of the interior and a handy assistant to the hostess in such a difficult task as high-quality, thorough and fast grinding of various spices. A distinctive feature of the model is a noble elegant shape and a refined shade of "pink gold", which will surely appeal to girls of all ages. The compact size, ergonomic shape and visual aesthetics draw attention to the model, making each use pleasant and comfortable, while high reliability and durability allow you to enjoy owning a quality and stylish thing. Durable ceramic burrs effectively grind any spices, including pepper, coarse sea salt, a variety of seasonings and spices, and they are not prone to corrosion or abrasion. The degree of grinding is regulated by a special screw located at the bottom of the device, and a transparent, sufficiently capacious container will allow you to monitor the presence of spices in the grinder and replenish them in a timely manner, delighting guests and households with the aromas of fresh grinding.
Bomann PSM 437 N CB
type - electric mill;
size, cm - 22 x 4.5;
material - metal / ceramic millstones;
features - grinding degree adjustment;
powered by 4 AA batteries.
Stylish, laconic Bomann PSM 437 N CB electric grinder is an excellent choice for those who appreciate strict design and excellent quality. Ceramic millstones, traditional for such models, can easily cope with hard salt, small peppercorns, and other seasonings and spices. By turning the screw at the bottom of the electric grinder, you can adjust the grinding to the desired size: from large grains to homogeneous fine dust. The rounded metal body of the electric mill is held with one hand, and the on-off button is easily pressed with your thumb. To change the batteries or add a new portion of spices to the container, it is enough to turn the metal case and remove the top part, giving access to the glass container and at the same time to the battery holder, which is located at the top of the device.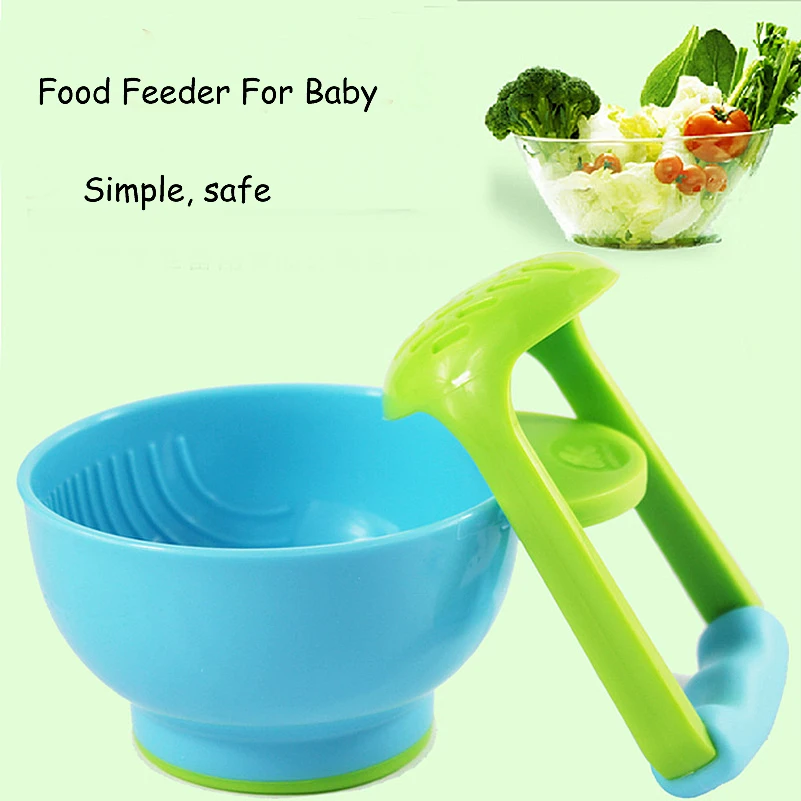 There is a backlight that allows you to optimally dose spices and track their quantity. Autonomy allows you to take the electric mill with you not only to work, but also to a picnic, getting fragrant spices of the desired grinding even far from the main benefits of civilization.
Paris electric Peugeot
for electric pepper mill 9;
size, cm - 34 x 7.4;
material - wood / metal;
features - 50 year warranty on the movement;
power supply - rechargeable batteries, charger included.
Paris electric Peugeot premium electric pepper grinder is truly royal luxury and imperial quality, which will become an indispensable tool for every owner. Yes, this pepper grinder is a very expensive purchase, however, every ruble invested in the device will be fully justified, because the owner gets an incredibly reliable mechanism that runs on environmentally friendly rechargeable lithium-ion batteries, placed in a recognizable natural wood case, somewhat reminiscent of chess piece.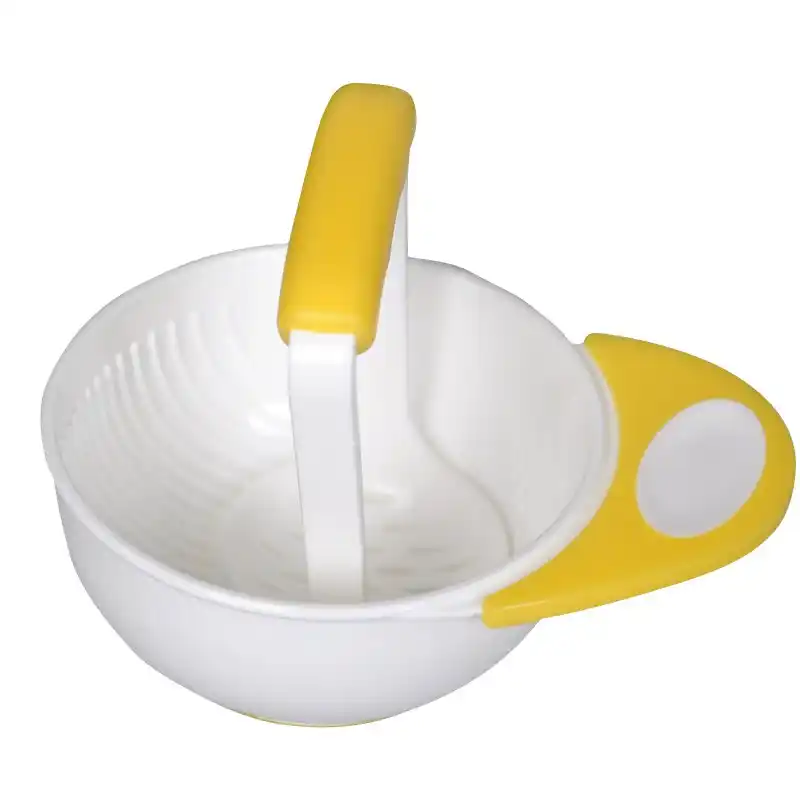 It is worth noting that the manufacturer has patented a special 2-stage grinding process, which guarantees high-quality and gentle grinding, while retaining all the useful elements and the excellent aroma of each spice. And yet - for each type of spice, the concern has developed special knives, so the pepper grinder is intended exclusively for grinding pepper, but for grinding salt, you will need to purchase a different device that has a different set of knives. It is also worth paying attention to the very high level of usability of the device: the grinder will start working if you turn the upper round part by ¼ turn and instantly stop the grinding process when you return it to the OFF position. Grinding adjustment has 6 levels and is changed by turning the ring at the bottom of the device, which distinguishes this model from most others, where you need to turn a small screw directly under the working millstones to adjust. A nice bonus is that the company provides an almost lifetime warranty on the mechanisms - 50 years, which also indicates the highest quality and excellent reliability of the device!
This was the last, most luxurious pepper grinder from our today's rating .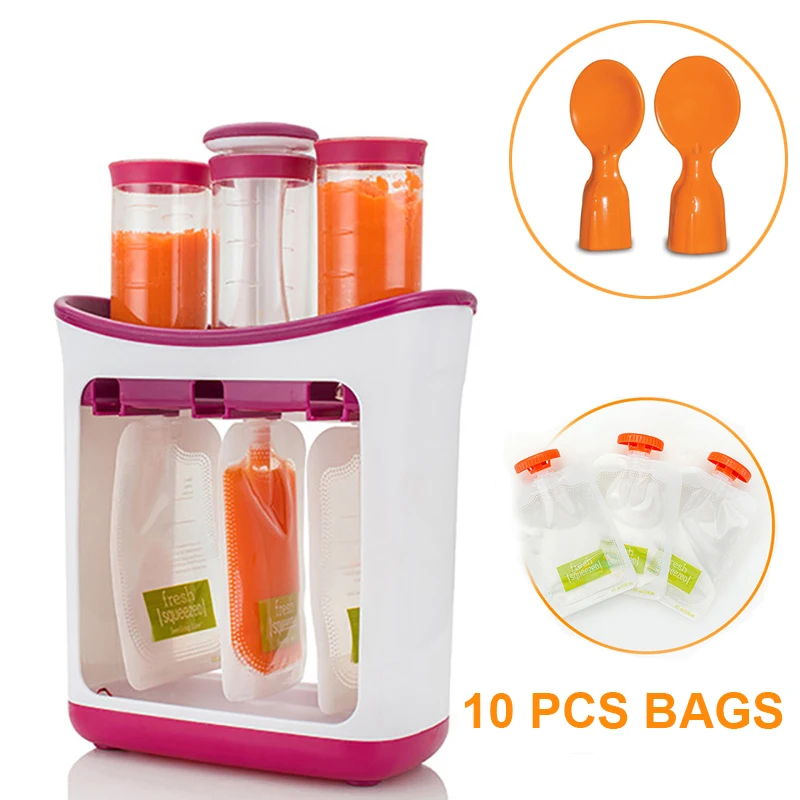 . I hope that our review will help you make your choice and your kitchen will soon have a much-needed device that allows you to get freshly ground aromatic spices at any time.
Dear parents! And how do you grind salt, pepper or other spices for your table or for a children's menu? What devices do you use and why? Write, I will be very glad to your responses and opinions. I wish you well, good luck and pleasant warm evenings spent with your beloved household of all ages and warmed up with delicious dishes with rich aromas of the most pleasant spices!
Vacancies of the company ALADUSHKIN Group
JSC "ALADUSHKIN Group" is a shareholder of a number of leading enterprises of the agro-industrial sector and the food industry of St. Petersburg and the Leningrad Region: Kirov" (includes the branches "Mill of Kirov" and "Kirov Feed Mill"), CJSC "Agrocomplex" Oredezh ".
These Enterprises are leaders in the production of flour, oatmeal, animal feed, eggs in the North-West region.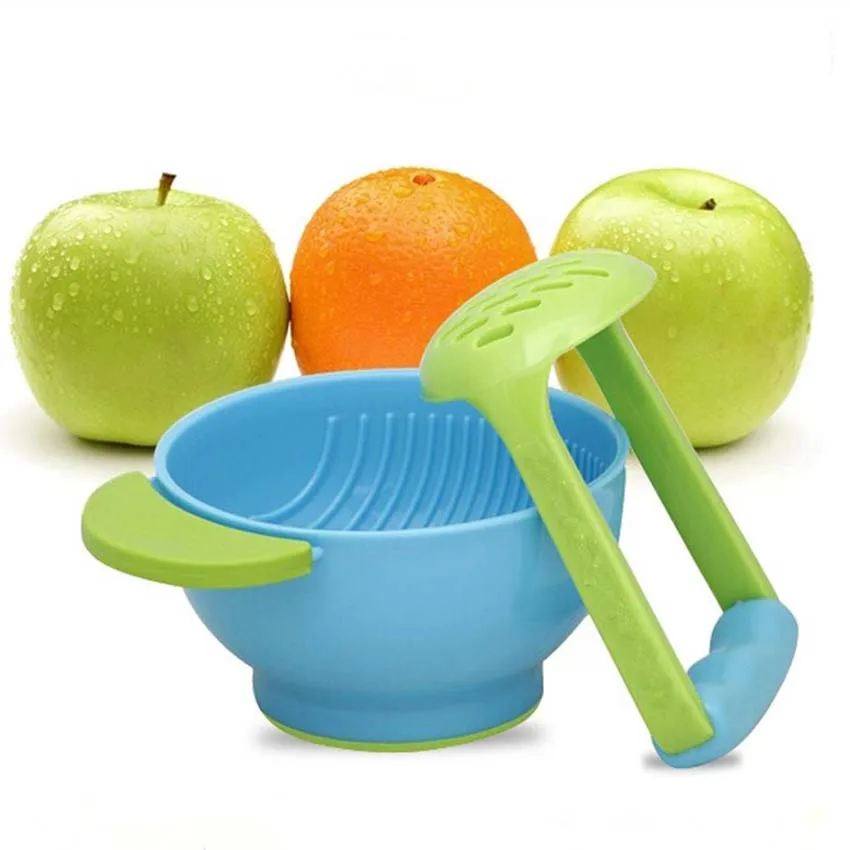 JSC "ALADUSHKIN Group" is also a Shareholder of enterprises of the agro-industrial sector and the food industry in the regions of the Russian Federation .
JSC "Petersburg Mill Plant"
Modern Enterprise of the flour-grinding industry in the North-West region of Russia, one of the largest producers of flour and oatmeal in Russia.
Brands: Yasno Solnyshko cereals and cereals, Predportovaya flour, Kudesnitsa, Gornitsa, Aladushkin flour and flour mixtures, KhlebBurg bread mixtures, Farmer Good cereals and side dishes.
1st largest breakfast cereal retailer in Russia
3rd largest retail packaged flour for the consumer market in Russia
1st FSSC Food Safety Management System certified company in the Russian market 22000
The best mill in Russia - 2018, 2019, 2020
20,000 tons of flakes are produced every year
300 employees work at the Plant Free from fragrances, artificial additives, harmful colors and preservatives.

Production and laboratory The enterprises are equipped with modern equipment, which makes it possible to carry out quality control both according to Russian and European standards at all stages: from the acceptance of raw materials to the shipment of finished products. The results obtained give a complete picture of the production process, allow you to quickly and purposefully make adjustments, determining the quality of the finished product.

Kirov's mill - branch of OAO "LKHP Kirov"

The leading enterprise of the flour-grinding industry in Russia, the largest mill in Europe. It occupies a leading position in the b2b flour market in St. Petersburg and the Leningrad Region, regions of the Northwestern Federal District.

1650 tons of processed grain per day
more than 40 types of specialized flour, as well as bran, flakes and cereals
ISO 22000:2005 certificate, the activity fully complies with high international standards.

The advantage of the enterprise is the production of specialized types of flour that meet the individual requirements of the customer. The Kirov Mill takes care of its Partners. Possessing unique competencies in the field of technology, the Enterprise's specialists can create any kind of flour for the production of finished products required by the customer.

Kirov Feed Mill – a branch of OAO LKHP Kirova

The leader in the production of feed in the North-West Federal District, occupies about 65% of the total feed market of the Leningrad Region, is one of the top 25 largest feed producers in Russia.

more than 315,000 tons of feed is produced every year
more than 150 recipes - a wide range of products, feed for all types of farm animals and birds
more than 50% of breeding farms in the Leningrad region work with the Enterprise higher than when using other compound feeds

Tested by time, confirmed by the result!

ZAO Agrocomplex Oredezh

One of the largest egg producers in the Northwestern Federal District.

Today the Poultry Farm produces about 900 thousand eggs per day, being one of the three leading egg producers in the Leningrad region. Repeatedly recognized by the Committee for the agro-industrial and fishery complex of the Leningrad region as the best poultry farm in the Leningrad region.

Advanced technologies for keeping poultry, the latest Dutch and Spanish equipment, the introduction of highly productive chicken crosses, balanced feeding with natural feed of our own production give a tangible result. Today, the Company's products are sold in St. Petersburg, Leningrad, Novgorod and Murmansk regions, where they are in constant demand.

UniFlakes LLC

Producer of cereal flakes in the Volga region.

For 15 years the enterprise has been producing a wide range of high-quality cut and whole flakes from oats, barley, wheat, rye, their mixtures, oatmeal flour, including for baby food, oat bran.