Weight gain food recipes for babies
Top 50 Weight Gain Recipes for Babies Under One
If you're looking for ways to include high calorie foods in your baby's diet, check out these healthy and easy Weight Gain Recipes for Babies Under One.
50 Weight Gain Recipes for Babies Under One
Buy Healthy Nutritious Baby, Toddler food made by our own Doctor Mom !
Ever since I started this blog, weight has been the number one concern with Moms – not their own weight, but their baby's! Whatever the child's age, this one problem has been constant, and while we've already shared lots of information regarding expected baby weight and weight gain, there were still queries regarding what to feed the baby.
The result of these questions was 'The Chubby Cheeks Cookbook', an exclusive book on recipes for weight gain from babies to toddlers. Besides these, we also have a range of nutritious weight gain products in our store, specifically designed with babies and young children in mind.
And now to give you an extra hand, we've drawn up a list of 50 weight gain recipes for babies under one, including healthy weight gain foods in different formats, so you can make whatever your baby is likely to enjoy.
Important: Please follow the age recommendations on each recipe and avoid salt, sugar, honey or cow's milk for babies under one. When trying to increase your baby's weight, please use our standardized weight charts to ensure that your baby is indeed underweight, else you may be setting the stage for obesity in later life. In case of severely underweight babies, please consult your pediatrician to rule out any medical concerns.
(The following recipes are suitable for babies aged 6 months and above)
1. Apple puree is a popular choice for weaning babies and when combined with pear into an Apple and Pear Puree, it becomes a naturally sweet and healthy weight gaining recipe.
2.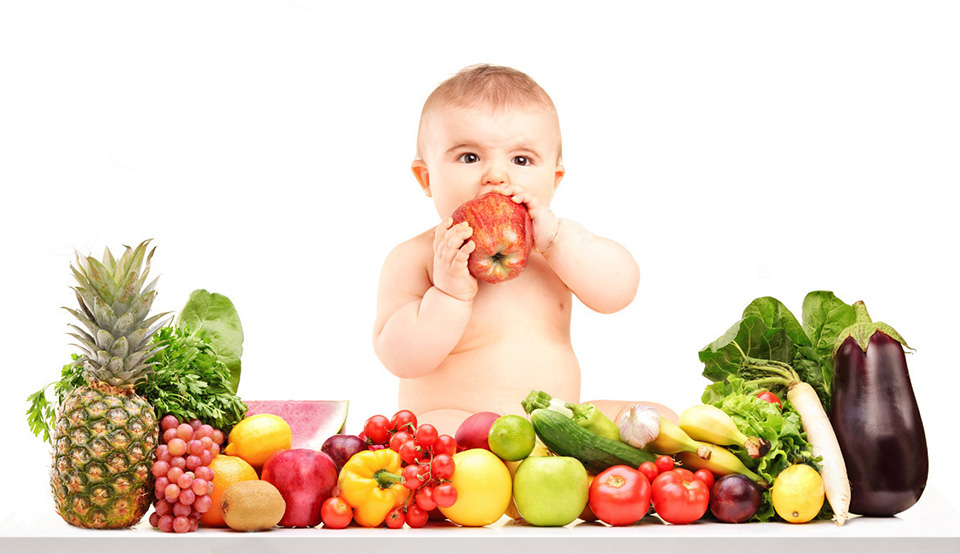 Bananas are an excellent choice for weight gaining as well as for regulating bowel movements. This Apple and Banana Puree from Parent Guide combines the benefits of apples and bananas in one dish.
3. You can't go wrong with this Green Peas and Potato Puree, where two weight gaining super foods come together to create a nice, creamy mash. Peas are rich in protein, calcium and iron while potatoes are an excellent source of potassium.
4. Pumpkins have a natural sweetness to them which is why they're popular with babies! Try out this Pumpkin Puree recipe to make the most of this interest and add on some healthy calories.
5. This Ragi Flakes Porridge is a great weight gaining recipe for babies over 6 months, as long as you skip the sugar. Instead, opt for fruit purees or applesauce to sweeten the porridge naturally.
6. Our grandmothers did something right when they fed us porridge made of Raw Kerala Banana Powder! Packed with carbohydrates and potassium, this is something that is a must have for babies over 6 months.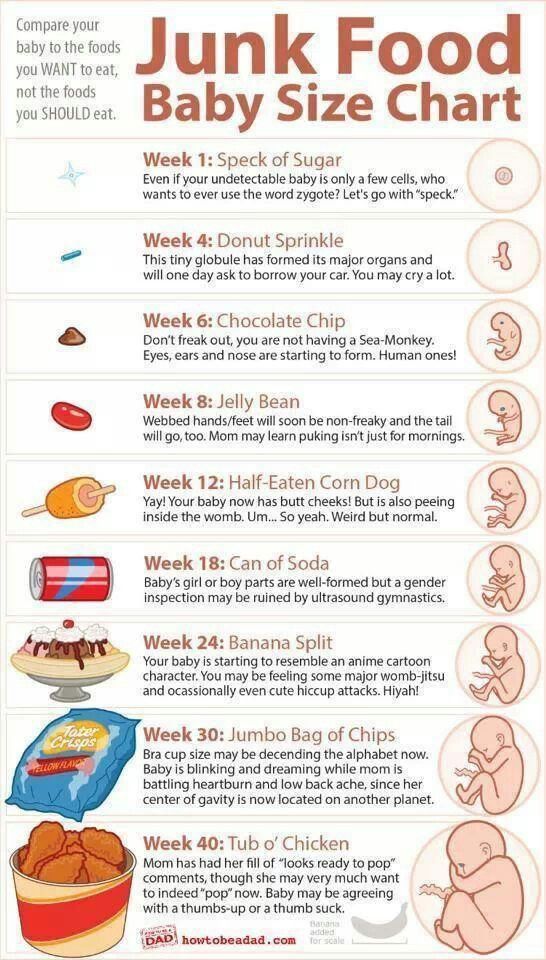 7. One of the most popular traditional baby foods, Sathumaavu Porridge is the perfect way to add calories to baby's diet along with loads of nutrients and healthy fats.
8. When your baby is ready for some texture in her food, opt for this Ghee Rice recipe that's easy to make, easy to feed and versatile enough to customize with vegetable puree or chicken puree.
(The following recipes are suitable for babies aged 7 months and above)
9. While ragi in itself is a nutritious and weight gaining food for babies, adding moong dal to the mix takes it a notch higher. Try out this Ragi Moong Dal porridge to get the benefits of both ingredients.
10. We know that green peas are a good idea for adding calories to your baby's diet, so why not make it better by feeding her this Buttered Peas Puree from Archana's Kitchen?
11. Pumpkins are easily available in all Indian states, and are a household favorite.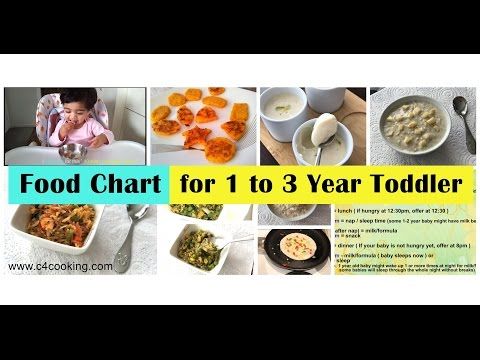 Make it your baby's favorite too by feeding her this nutritious Pumpkin Soup. Be sure to skip the salt and add some spices instead.
12. These Sooji Potato Pancakes from Yummy Tummy Aarathi are soft, yummy and perfect for weight gaining in babies. You can skip the veggies for young babies and avoid the salt completely.
13. Need a healthy breakfast recipe that's both nutritious and will keep baby full for a while? Check out this Banana Oats Pancake recipe that combines weight gaining foods like Kerala bananas and oats.
14. When your baby is ready for finger food, make these Multigrain Pancakes or Adai Dosa and break it into small pieces. Just be sure to avoid the salt and make the pancakes soft enough for baby to chew with her gums.
(The following recipes are suitable for babies aged 8 months and above)
15. If you have kids at home, then a jar of Dry Fruits Powder is a must have! You can add this nutritious mix to practically any dish – porridge, kheer or smoothies – and it'll only add to the flavor, healthy calories and nutrients.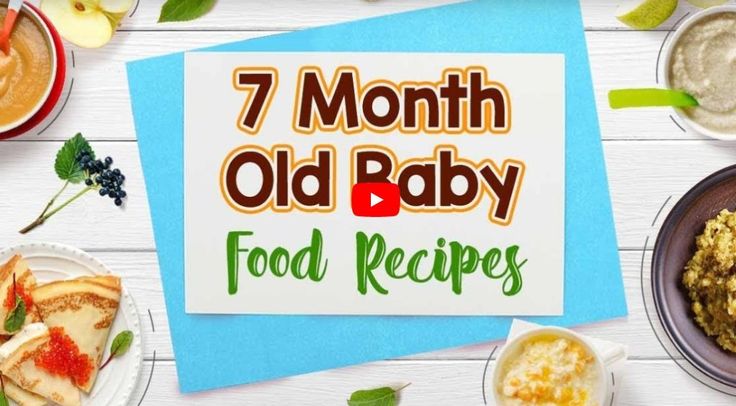 16. Besides banana puree or applesauce, Dates puree is also an excellent way to sweeten baby food, while also adding those valuable healthy calories. Check out the recipe from Yummy Tummy Aarathi to make this versatile puree.
17. Potatoes and cheese are both considered healthy weight gaining foods for babies, and they come together in this yummy Potato Cheese Mash recipe from Bumps and Baby!
18. If your baby likes paneer, this Paneer Vegetable Puree is an excellent way to sneak in some veggies! Just make sure to cook the paneer and vegetables just right so you don't end up with rubbery paneer and mushy veggies!
19. Apple and chicken make a nice, flavorful combination, and is popular with young kids. Bumps and Baby have taken this combo and added sweet potato, making this  Chicken, Apple, Sweet potato mash a deliciously healthy recipe.
20. Many Moms have trouble feeding their babies eggs, but this Egg Yolk, Avocado and Sweet Potato Puree from Buona Pappa should solve that problem, since it's so creamy and hearty!
21.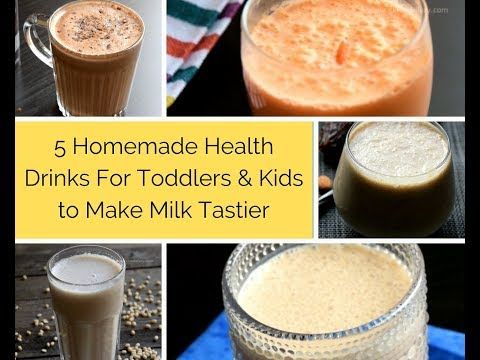 Dal is quite an underrated food in most Indian homes, but it's a great way to add some protein to your baby's diet, especially if you're vegetarian. Check out this simple Dal and Vegetable Mash from Tarla Dalal which can be customized with your choice of veggies.
22. If your baby is ready for some desi food, we'd recommend this mildly spiced Indian Chicken Puree – her first step into the world of curries! Keep it a little chunky for older babies to practice chewing.
23. If your baby is a fan of food that's less spicy and on the sweeter side, this Chicken and Apple Puree from Buona Pappa may be a better hit with her. The combination of apples and chicken adds protein, nutrients and of course, healthy calories!
24. This Strawberry Chia Seeds Oatmeal from Baby Foode is a 'loaded' oats dish, containing oats, strawberries and the calorie and protein-rich chia seeds! Skip the honey and opt for date syrup instead.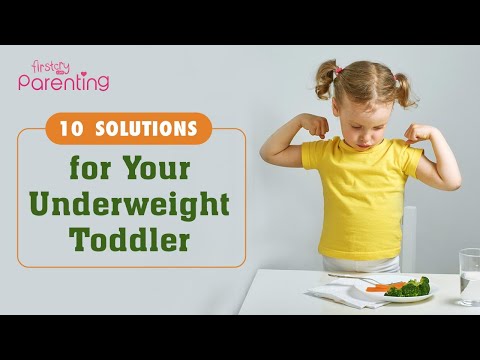 25. Tarla Dalal creates a winner of a weight gaining recipe by combining jowar, ragi and dates in a protein, calcium and iron-rich Jowar Ragi and Date Porridge. This makes a great breakfast to start baby's day on a healthy note.
26. If you're looking for finger food recipes that also contribute to weight gain, these Egg Yolk Ragi Pancakes are a good choice. Packed with protein-rich ragi and eggs, these pancakes are a breeze to make and soft enough for young babies to munch on.
27. These Herbed Potato Bites aren't just a great finger food for young babies, they're also a good snack for kids while watching TV or lazing around! They're easy to make and are a healthy alternative to French fries. Just skip the salt when making for babies.
28. If you'd like a snack that's a little more hearty, try these Pan Fried Paneer Cubes. The best part is that these can easily be customized to suit your baby's taste.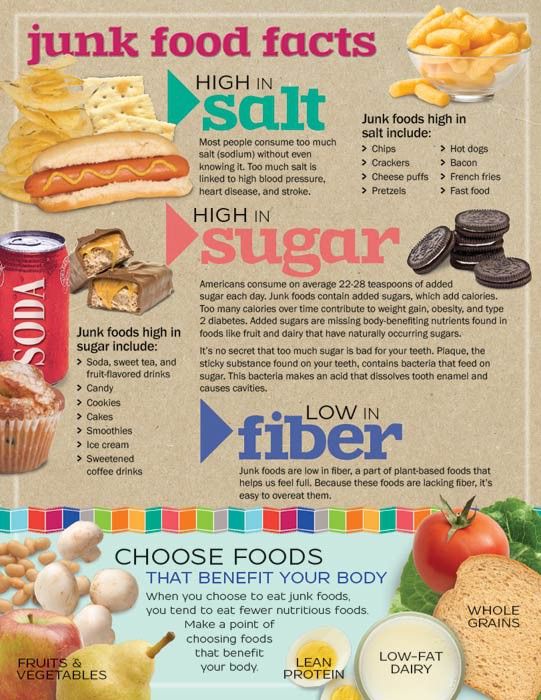 29. This Mixed Vegetable Soup is an excellent way to ensure your baby gets all her nutrients, hydration requirements and calories in one go, especially in summers when she's not in a mood to eat much. Skip the salt so your little one can eat it without trouble.
30. Add some protein to your regular vegetable soup by including dal in it. Our Vegetable Moong Dal Soup is filling enough to make for a full meal, and not just a soup to begin your dinner!
31. Khichdi is something Moms all over India make, at some point or the other. When making for your baby, try this Oats Khichdi that's a welcome savory change from regular sweet oatmeal or porridge.
32. This Broken Wheat Moong Dal Khichdi from Archana's Kitchen is a filling meal that's perfect for helping baby sleep well all night after dinner! The ghee increases the heartiness of the meal while adding calories.
33. Kerala bananas aren't good just in powdered form – the ripe version is also ideal for weight gaining! This Kerala Banana Ghee Fry from GK Food Diary is easy to make, with just ghee and bananas for babies under one year.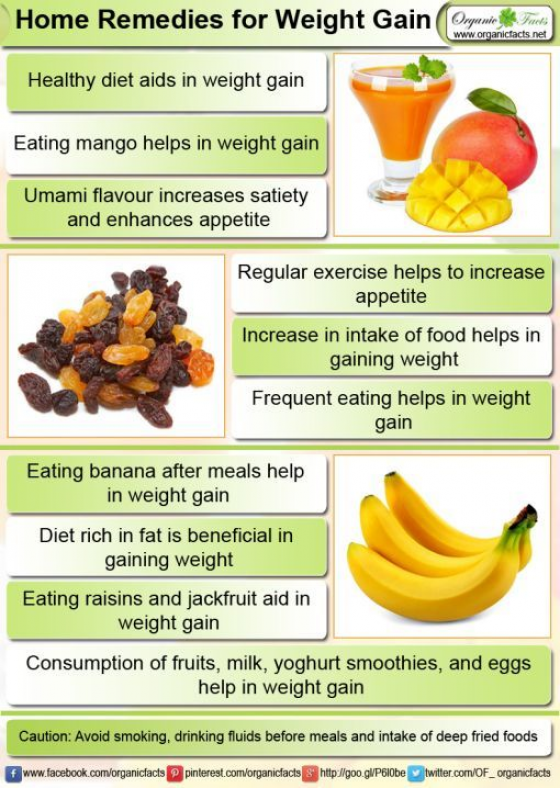 34. Tarla Dalal has the perfect balanced meal in this Oats Vegetable and Brown Rice Khichdi. Using the pressure cooker, you can cook it to make it as mushy as you like. Skip the salt, with everything else, the babies won't miss it!
35. Here is an easy Banana Omelette recipe that gives your baby a naturally sweet breakfast option! For older babies, you can try serving this with a dosa for a good dose of carbohydrates too.
36. You've tried a fruit omelette, now it's time to go for a vegetable omelette! The best part about this Egg Yolk Vegetable Omelette is that you can customize it any way you want, making it a light snack or a full fledged meal.
37. It's not just food that can help in weight gain, drinks can too! The Lemon Bowl has a delicious looking Avocado Blueberry Baby Smoothie that contains multiple weight gain ingredients like avocado, oats yogurt, flax seeds and more!
38. Did you ever think you could make muffins with just three ingredients? Well, Healthy Little Foodies have done it, with their Fruity Egg Muffins recipe, perfect for babies over 8 months!
39.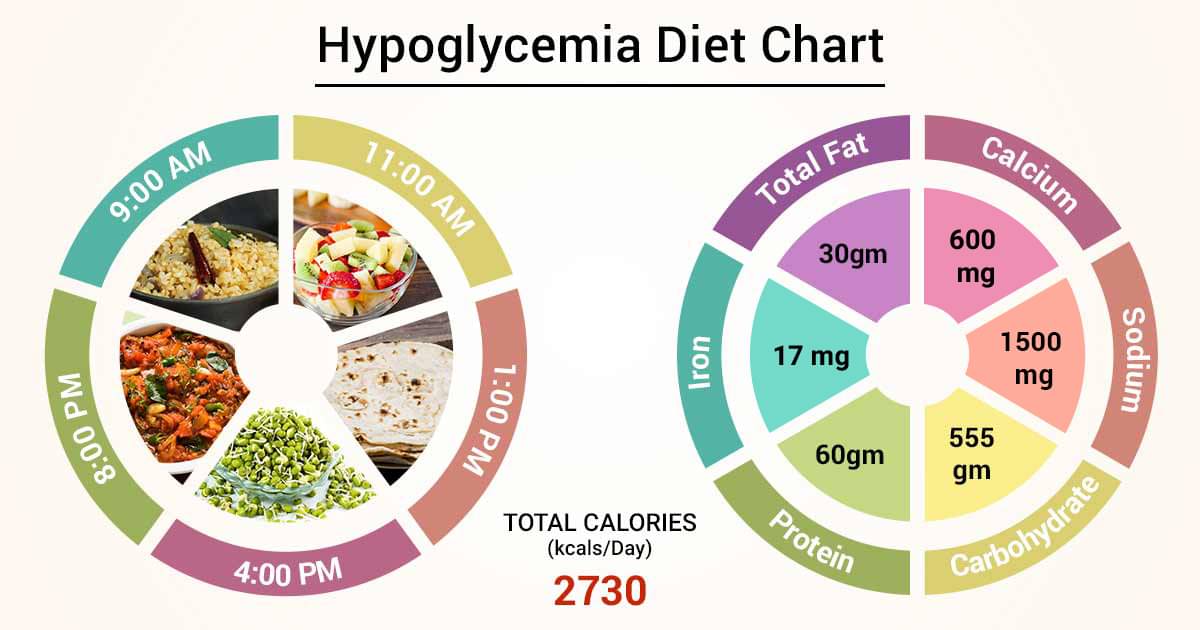 If your little one is constantly eyeing your plate and trying to grab your food, it's time to give her a treat! These Sweet Potato Banana Bites from The Lean Green Bean are delicious, gluten-free, dairy-free and sugar-free.
40. If your baby liked the recipe above, here's another one you can try – Carrot Oat energy balls from My Kids Lick the Bowl. With ingredients like oats, sunflower seeds, dates and carrots, these balls are little powerhouses of nutrition and healthy calories!
41. Little one clamoring for dessert! Feed him a nice and thick Ragi Banana Halwa, specifically designed for babies under one! This recipe has no sugar, salt, honey or cow's milk, containing only natural goodness with ragi and banana.
42. This Avocado Cream Dessert from Homemade Baby Food Recipes is something that will tempt adults too! With the natural creaminess of avocado and banana, this desert is perfect served chilled or frozen in summer.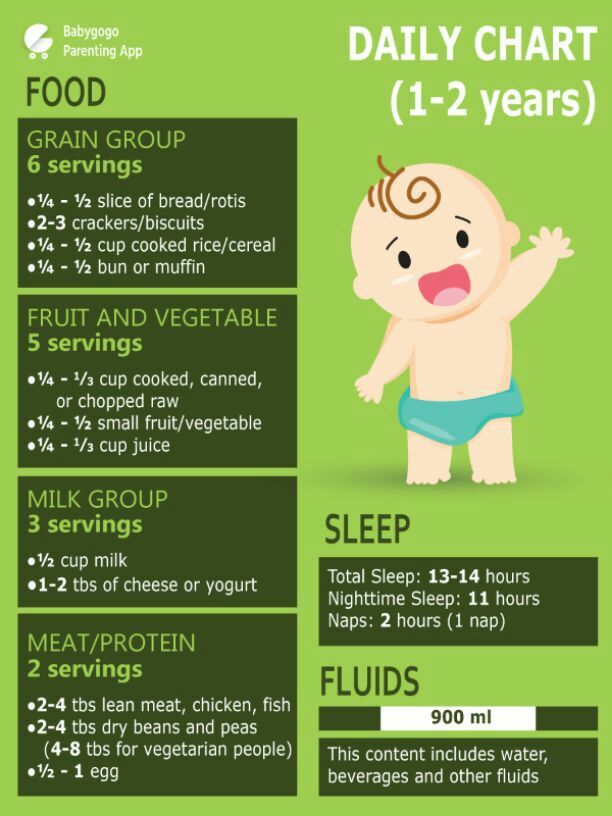 43. Kheer doesn't have to be a festive treat – this Oats Kheer recipe is something your baby can have every day! Packed with the weight gaining benefits and nutrients of oats, this is much more than a simple dessert.
44. When it gets hot, baby needs something to cool her down, and this Mixed Fruit Ice Cream from Homemade Baby Food Recipes is a good choice! Customize it to include the fruits you like, but we think avocados and bananas are a must have!
(The following recipes are suitable for babies aged 10 months and above)
45. If you'd like a simple meal that's easy and comforting for baby when she's not in the mood for anything new, then this Vegetable Dalia Khichdi is your best bet!
46. Get your little one used to eating greens on a daily basis by trying out this Green Khichdi recipe from Evergreen Recipes! Packed with green peas and potato, this is a super weight gaining recipe! Skip the salt for babies under one.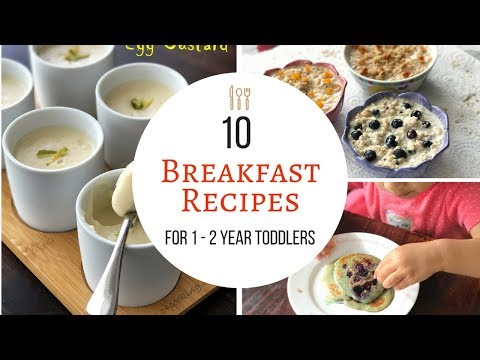 47. Store bough biscuits and cookies are never a good idea for a snack, especially when you can easily make them at home! These Sathumaavu Veggie Crackers are made of real veggies and you can skip the salt and baking soda for your baby.
48. If the whole family's enjoying a Chinese meal, don't let baby feel left out! Offer her this Paneer Vegetable Fried Rice that's got protein from paneer, carbohydrates from rice and nutrients from vegetables.
49. Once your baby is used to plain chicken puree, you can start introducing her to a combination of flavors, like this Chicken Vegetables Meal from Made for Mums.
50. Not all puddings have to be laden with sugar! This Egg Pudding is a sugar free recipe that's perfect for babies under one. So now they can enjoy a healthy treat and maintain their weight at the same time!
You may also like to check out these posts:
14 Egg Recipes for Babies
65 Healthy Dates Recipes for Babies
35 Ragi Recipes for Babies and Kids
25 Easy Oats Recipes for Babies and Toddlers
25 Banana Recipes for Babies Under One Year
Buy Healthy Nutritious Baby, Toddler food made by our own Doctor Mom !
Shop now!
Best foods for weight gain in babies & toddlers (0 to 3 years)
This post has been updated with a new list of weight gaining recipes at the end of this post for toddlers – above 1 year old.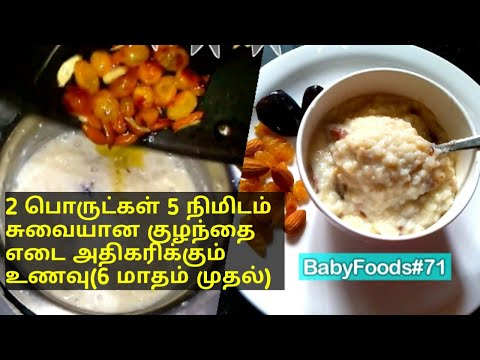 Many readers have been asking for suggestions on best foods for weight gain in babies & toddlers. I have shared the tips that one can follow. If you are a new reader to this blog and have reached here looking for weight gaining foods or recipes for your little heart, please read this food chart for babies above 8 months.
I suggest following the recipes on the post as well for a good weight gain. I would also suggest to read the comments before posting your query here as similar queries may have been answered in the comment section below.
If you are looking for a food chart for baby around 6 months, you can refer this post on solids for 6 months baby.
Best foods for weight gain in babies & toddlers (0 months to 3 years)
1. Breast milk is one of the best foods for babies under 6 months to gain weight. Since mother's milk is more nutritious than any other foods, it is good to exclusively breastfeed babies for the first 6 months.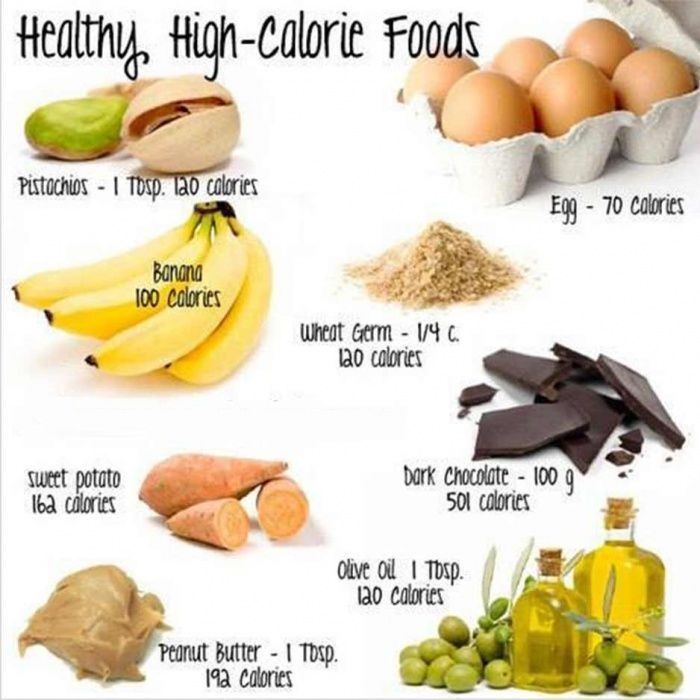 If a baby is breast fed, mum needs to eat more nutritious foods to have enough milk supply and to increase the quality of milk.
To increase the milk supply in lactating mothers' foods like milk, lentils (DAL), garlic, flax seeds (alasi in hindi or avise ginjalu in telugu), chickpeas (chana), almonds, whole grains, methi leaves, methi seeds, dill leaves (sabbasige soppu in kannada), fennel seeds (saunf), cumin (jeera) have been proved to be beneficial. One needs to include these in their diet moderately.
At least 2 protein rich meals and a breakfast should be included in the diet of a lactating mother. For vegetarians lentils / dal is a best protein rich food.
Chickpeas can be enjoyed by mums having babies older than 3 months. If using they need to be soaked overnight, soft cooked with turmeric and other Indian spices to prevent vata dosha.
Traditionally gond ke laddu, dry fruits ladoos and copra ladoos were eaten by lactating mothers to improve the quantity and quality of breast milk.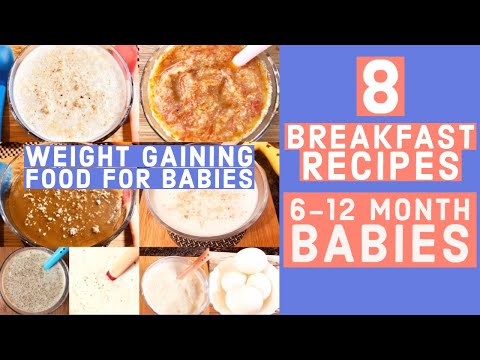 Here are some protein rich ladoos which you can try after consulting your elders.
Gond ke laddu
Dry fruits ladoo
Copra ladoo (or dried coconut ladoo)
Here is a simple homemade powder for increasing milk supply in lactating mothers. Dry roast equal quantities of cumin and fennel seeds till they turn aromatic. Cool them and grind to powder.
Mix ½ tsp powder in ½ tsp warm ghee and consume 30 minutes before food 2 to 3 times a day. Desi ghee works best. This can be consumed for 2 weeks, followed by a break for 4 to 5 days and then repeat the cycle.
This also helps to reduce colic in breastfed babies. A small portion of ajwain/ carom seeds can also be included.
2. There is also a wide population of women who are unable to breast fed due to medical or professional reasons, yet their babies tend to grow well in terms of height and weight. For babies who are not breast fed, Formula milk has been proved to be of great help.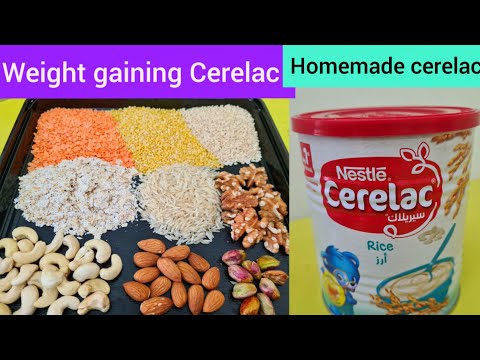 If your baby is over 6 months and you intend to stop breastfeeding, then choose a good formula milk with the help of your pediatrician. Formula milk is mostly balanced and has adequate nutrition which may not be available in dairy milk.
Formula milk helps to gain good weight in most babies, but one needs to be patient in trying out what works best for your baby. Many women express that formula milk is not good and hence should choose dairy milk.
Both have their own pros and cons. In the recent years, cows raised in farms are not grass-fed and are mostly on hormones either in their feed or injected to produce more milk. So it may be more unsafe than the formula milk.
A thorough research is conducted before any formula milk is sold in the market. So as a mother, you are the right person to choose between cow's milk vs formula milk.
For babies above 12 months, fresh dairy milk can be used. Do not use milk that comes in tetra packs for babies and toddlers.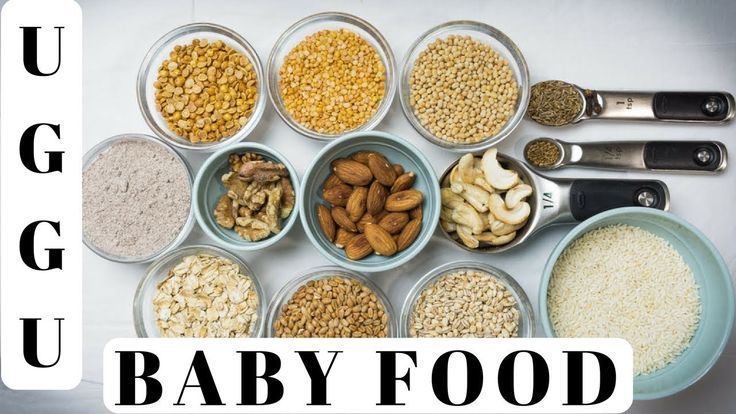 3. Foods like potato, pumpkin, sweet potato, dal, ghee, ragi, almonds, yogurt, eggs and milk help the baby to gain weight. Please take a pediatricians' suggestion before you start any of these foods. As always follow a 3 day test rule.
How to make mashed potato for baby ?
Always choose hard potatoes that do not have any sprouts grown over them. Sprouted or soft potatoes are not healthy to use.
Wash and peel off the skin of the potato. Cook potato in excess water either in pressure cooker or a rice cooker steam basket or in a pot. It should be soft cooked.
While it is still hot, take it to a feeding bowl and mash it to soft. Add the potato stock that was left after cooking to make smooth puree. using a small steel glass you can easily mash it.
Add a pinch of ajwain and ghee and serve it warm. The same way you can also make mashed sweet potato for baby. Best time to serve these is for breakfast or lunch.
It can also be cooked along with rice to make a rice potato khichdi.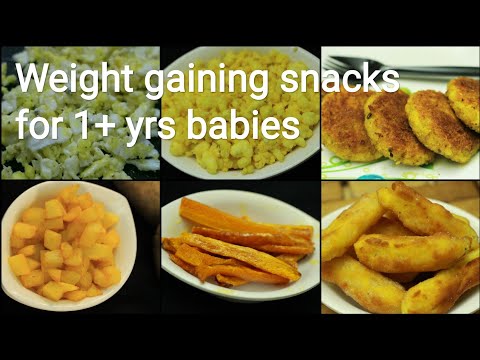 You can find the recipe of sweet potato here (new post)
How much potato or sweet potato for baby?
7 months baby – 1 tbsp 2 to 3 times a week
8 to 10 months – 2 tbsp. 2 to 3 times a week
10 to 12 months – 3 to 4 tbsp. 2 to 3 times a week
toddlers- use your judgement . Can be served 5 times a week to daily.
Serve potato or sweet potato at least 2 to 3 times a week with little ajwain powder and ghee. Avoid when baby has tummy upset, colic or spit ups.
Moong dal and urad dal help a lot to gain weight in babies & toddlers. Urad dal is a power house of nutrients, high in calcium and protein and also EFA , essential fatty acids that help to develop the brain. So Idli is a very healthy food for babies.
Using urad dal make idli and serve with mild rasam or dal ka pani and ghee.This can be fed daily. You can find the recipe of soft idli here and a rasam recipe for babies here.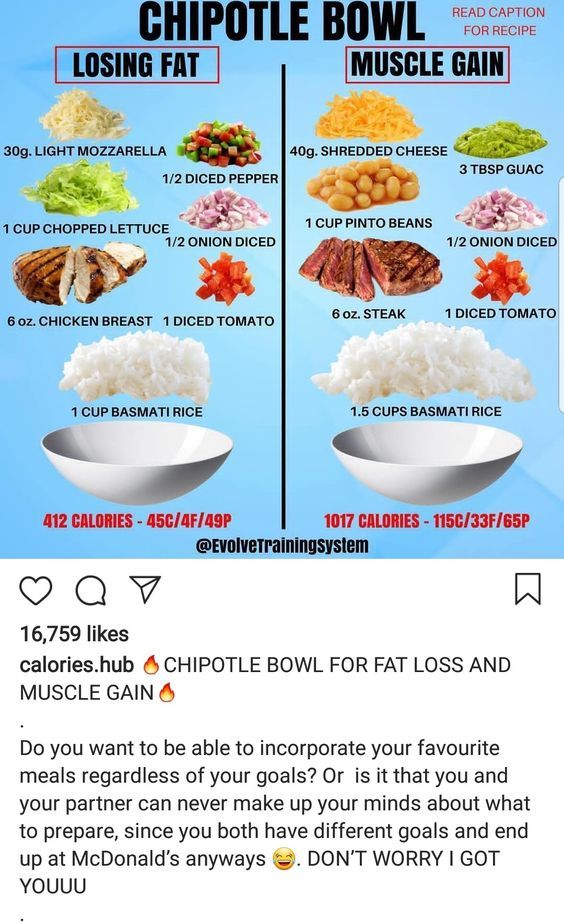 Include dal preferably moong dal or tuvar dal in lunch or breakfast every day. Do not mix dal with yogurt or milk. Just a simple vegetable dal rice khichdi works great for babies in gaining weight.
If your baby tends to get bored, change the vegetables used in the khichdi to give a different taste. You can find the recipe of dal khichdi here
Ragi porridge also helps to gain weight, it also strengthens the bones, teeth and helps for the overall development. Here is a complete post on how to introduce ragi to babies and how to make sprouted ragi flour for babies.
Yogurt and homemade paneer are also a good choice for babies over 8 months to gain weight. Serve yogurt alone or with brown rice and white rice in equal quantities.
I always used to make one cup curd separately for both my babies since it is not recommended to serve cold yogurt from the refrigerator. Also avoid serving in the evening or night.
how much yogurt/ curd to serve for babies ?
2 tbsp homemade unsweetened yogurt/ curd can be fed to 8 to 10 months baby, 2 to 3 times a week (avoid during winters)
4 tbsp can be fed to a 10 to 12 months baby.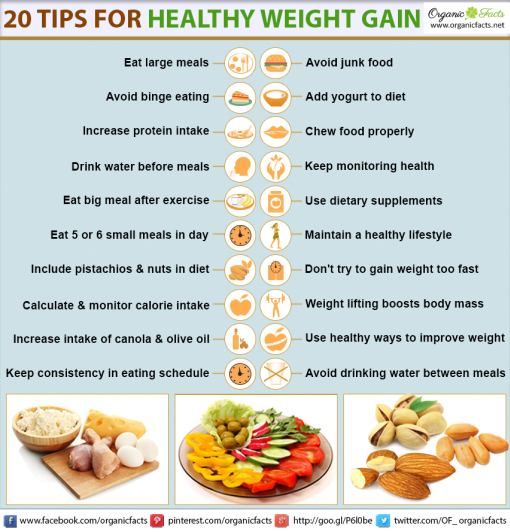 3 to 4 times a week (avoid during winters)
Eggs also help babies to gain weight. Prefer boiled eggs instead of scrambled eggs. There is a loss of nutrition in scrambled eggs especially the protein content.
you can find the recipe of homemade curd here.
How to feed egg to baby ?
Make a hard boiled egg. Remove the yolk and take small portion of it and mash it with a pinch of cumin powder, add very little water and mash the egg to blend it well with water. It should become a smooth paste.
how much egg for 7 months old baby ?
For a 7 months baby – Start feeding a tsp of the above said mashed egg yolk. It can be served 2 times a week.
For 8 months baby – a tbsp and then increase the quantity.
For 10 months baby – by the end of 12 months a baby can eat the entire mashed yolk.
Include banana, papaya, apple, pear and chikoo (sapota). Serve banana at least 4 to 5 times a week. We give the small variety banana to babies.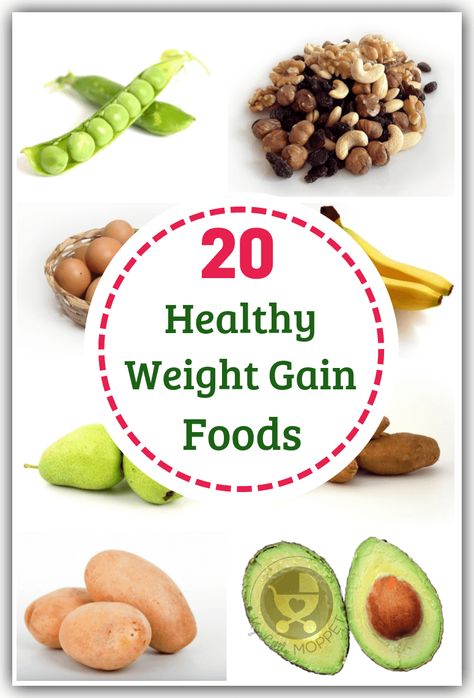 Avoid it when baby has cold and phlegm.
Serve a warm apple sauce or apple oats when the baby has cold and congestion. Banana helps to gain weight and most fruits helps to digest foods better since they contain natural digestive enzymes.
The nutrients from other foods are better absorbed by the body when a good amount of fruits are consumed (the right way).
Follow the rule, of feeding fruit alone without mixing with other foods at least once a day. Strictly do not serve fruits and milk together.
4. Ghee also helps to gain weight – How much ghee to serve for babies and toddlers ?
Start with only few drops a day when you introduce ghee to your baby. Try using organic and grassfed or desi ghee. Desi ghee can be found in ayurvedic stores or can also be bought online.
If you notice symptoms like coughing, itchy eyes or rubbing eyes or rashes stop it. Try with a new brand or try with homemade ghee. If your baby or toddler do not like the flavour of ghee, I suggest making ghee at home.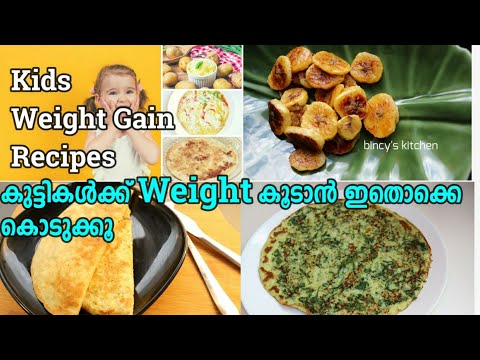 Just add few curry leaves towards the end when you make ghee at home, it adds a good aroma.
Excess usage of ghee may suppress the baby's appetite, so use only as needed, a mother is the best judge. I followed the following measures for my babies and no cheese or butter was given to them.
If using butter then reduce the proportionate amount of ghee from the below mentioned quantity.
7 months ½ tsp ghee divided among 2 servings – start with only a few drops of melted ghee
8 months ¾ to 1 tsp ghee divided among 2 servings
10 months 1 to 1 ¼ tsp ghee divided among 3 servings
12 months on wards 1 to 1 ½ tsp ghee divided among 3 servings
Some babies may not digest fats in ghee well especially if formula milk, cheese, or butter are already a part of the diet. You can try with only half of the above quantity.
5. Can i use almonds / badam for my baby?
Experts advice not to introduce nuts to babies until 1 year as they may end up with severe allergies.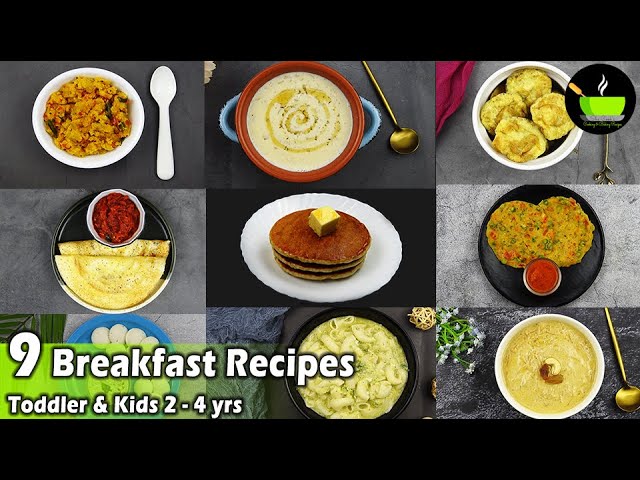 So i would suggest waiting until your baby turns an year old especially if there is an history of allergy in your family.
However i have used almonds from 8 months for both my babies. Those who would like to try may start with almonds since these are the only kind of nuts that are slightly alkaline (apart from chestnuts).
Alkaline foods help us to keep our body healthy and energetic. Always try using soaked almonds. Soaking also increases the alkaline nature and hence digest well.
Soaking for about 5 to 6 hours also helps to peel the skin. They can be ground with little water and then used to cook baby foods like oats, ragi, rice etc.
6. Physical activity
Allow the baby to crawl freely, do not restrict your babies to prams or rocking chairs. Being physically active helps babies feel hungry in time. They are less fussy and eat or drink well.
Burping is very important as it helps to relieve the babies from colic and they tend to drink better.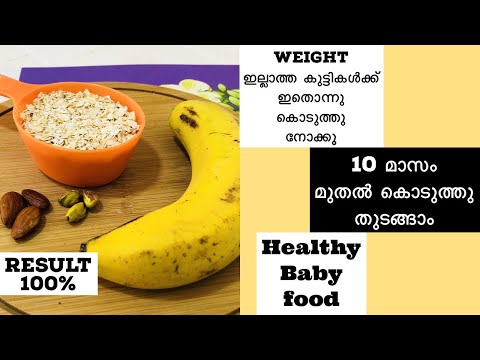 Gently Burp before feeding, in between the feeds, Burp after the feed. Keep the baby in upright position for at least 15 minutes after a feed.
Foods for weight gain in toddlers (above 1 year)
Breakfast menu
Pesarattu with ghee
Idli with ghee (1:2 proportion) – use search box for idli recipe
Soft thick dosa with boiled mashed potato
Chick pea / chana soup
chana dosa (with steamed mashed carrots)
moong dal soup
carrot milkshake
oats uttapam (use carrot for topping, follow method 2)
jowar dosa: you can make uttapam with carrot topping. Jowar makes bones strong and helps to gain good weight.
ragi mudde with rasam or any soup.
paneer paratha – no stuffing, good finger food too for snack in the evening
Boiled egg – boiled eggs have more nutrition than scrambled eggs. So try serving boiled egg with mild flavorings like pepper, cumin powder, ajwain and salt.
Suggestions from experienced mothers are welcome and highly appreciated to enhance this page.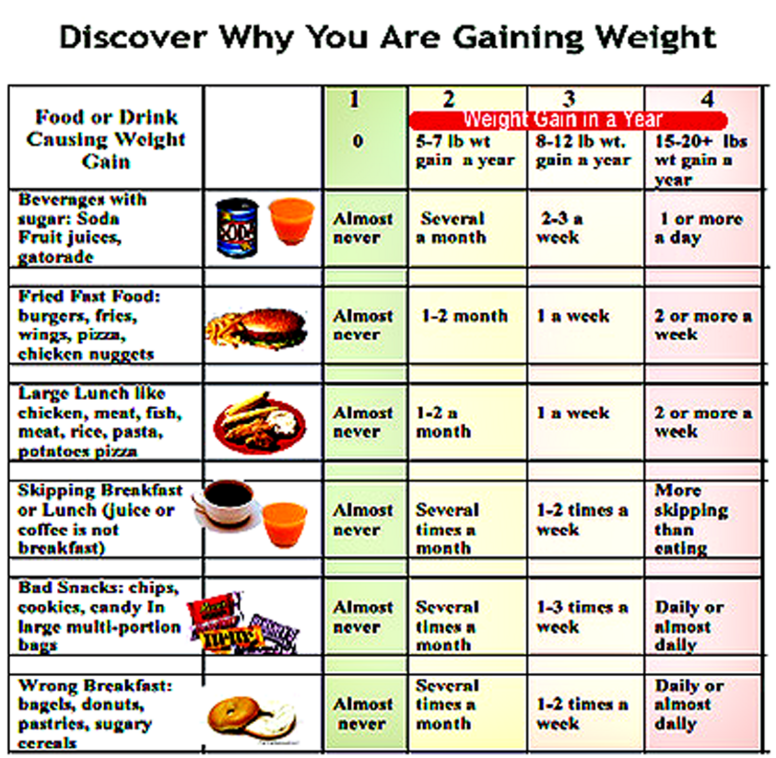 Disclaimer: Please check with a pediatrician before you follow any of the tips or foods mentioned in this post.
My Heartfelt Thanks to all the Readers who have been consistently sharing with us their personal experiences with their babies, this has helped many new mothers to understand the baby food patterns and other food related issues.
 
Wishing a Wonderful Motherhood to all the MUMS
Baby's weight and important foods to increase it, find out about them in article
6 important foods to gain weight for your baby
Are you looking for a way to increase your child's weight because he is not gaining weight? In this article, we will talk about some high-calorie foods that help increase the weight of a child. Learn more about them in this article on the website. Eat in Two Minutes It includes the best foods for kids to increase baby's weight and some answers to common questions, so find it all out.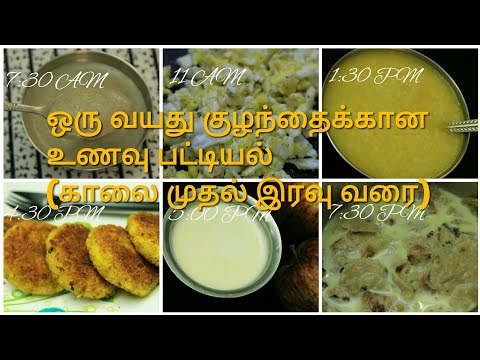 Baby Weight Gain Foods
1- Avocado:
6 Important Baby Weight Gain Foods
Avocado is a complete and healthy meal for baby and weight gain.
Because it improves baby's metabolism and increases baby's weight It absorbs nutrients properly and provides plenty of potassium and monounsaturated fats, which are healthy fats.
2- olives
Olives provide the body with unsaturated fats but contain sodium. You can give your child olives with sandwiches or separately to provide his body with calories.
Also Read: 6 Healthy, Tasty and Easy Recipes for Kids
3- Eggs:
Eggs are high in protein and low in carbs, making them suitable for children gaining weight and building muscle from obesity.
4- Red meat:
Red meat is a natural source of fats and iron that are important for your child's growth and development. baby weight .
Especially beef, it contains essential amino acids for growth and good health, as well as creatine, which is important for muscle growth.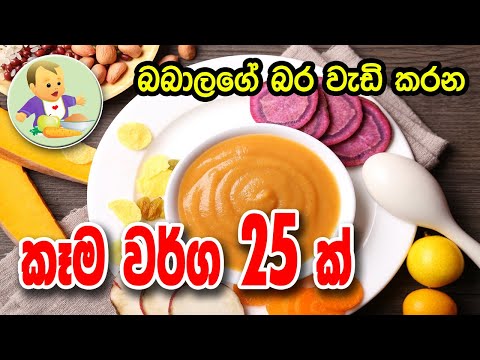 5- Banana:
6 Important Foods for Baby Weight Gain
We don't need to convince you of the wisdom and necessity of having bananas in your child's daily meals, as one banana contains the equivalent of 105 calories and bananas contain the main carbohydrates that help your child to get good and healthy fats.
Sure, you won't have a hard time convincing your child to eat bananas, as most kids love bananas, especially if you're creative with different banana mixes and juices.
One banana calories
A medium-sized banana contains "18-20 cm" and weighs 118 grams, and one banana has 105 calories. A large banana "20-22 cm" weighs 136 grams, and here the calorie content of one banana is 121 calories.
See also: How easy it is to cook kunafu
6. Peanut butter.
6 Important Foods for Baby Weight Gain
Peanut Butter It Contains Proteins and Fats and Helps Baby Weight Gain ،
You can add peanut butter to fruits like apples or spread it on cookies.
See also: How to make peanut butter at home
Drinks that increase your child's weight
Pediasure drink:
This is a drink that nourishes the child and compensates for his lack of growth or weight. baby's weight or both,
It provides the baby with the calories his body needs in addition to essential nutrients.
Whole milk:
Milk is one of the healthy drinks that increase the baby's weight. This is because it contains fat and calories, and at the same time promotes bone growth because it is rich in calcium and nutrients necessary for the health of the child.
See also: The best way to shape steps and pictures
How to cook PediaSure:
PediaSure cooking made easy and simple thanks to the following easy PediaSure cooking method, which is as follows:
melted powder Pediasure In water
Mix sugar, hazelnuts and powder. Pediasure Chocolate flavor - until the mixture is smooth.
Microwave the chocolate chips for 2 minutes and stir the mixture until smooth.
Stir the powder gradually. Pediasure and hazelnuts mixed.
Add oil and stir until well combined.
Place at room temperature in a glass jar.
So you will be the best and easiest way to prepare PediaSure in just 5 minutes, which works like a dietary supplement for children and increases baby's weight naturally, so you must know how to prepare PediaSure for children.
Do dumplings make you gain weight?
The answer here is to a general question: do dumplings increase weight or not? Yes, it adds weight because it has a lot of harm because it leads to high blood pressure and obesity, and this is an appropriate answer to the question whether dumplings increase weight or not, because they Increase It lowers the level of bad cholesterol in the blood and reduces the level of good fats in the body. After we know the answer to the question of whether dumplings increase weight, you should be careful and reduce consumption so as not to be affected.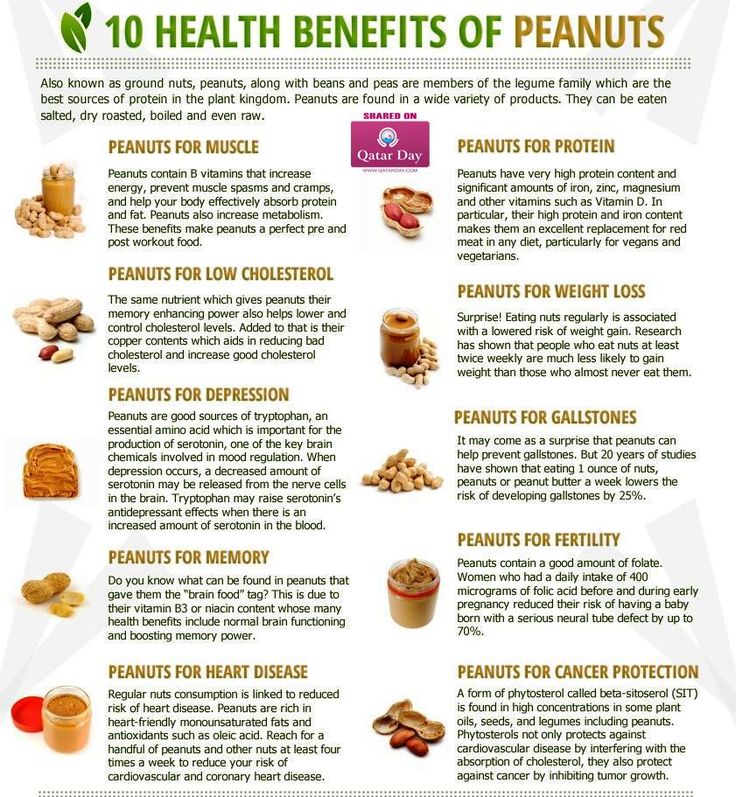 You ask a general question: whether dumplings gain weight or not.
Read also: How to make Syrian Freekeh
Menu for a growing organism. What to eat to gain weight? | Proper nutrition | Health
Evgeny Tarasov
Estimated reading time: 4 minutes
29949
Photo: Shutterstock.com
How to cope with the complex developed during school years? You can relax and enjoy your own lightness, or you can make an effort, improve nutrition, go to the gym and become a Europeanized analogue of Bruce Lee.
How?
Tells Evgeny Tarasov, doctor of the highest category .
To begin with, just in case, let's scare you a little, readers: thinness can be caused by various diseases of the gastrointestinal tract or thyroid gland, hormonal disorders, or the presence of parasites (worm infestation).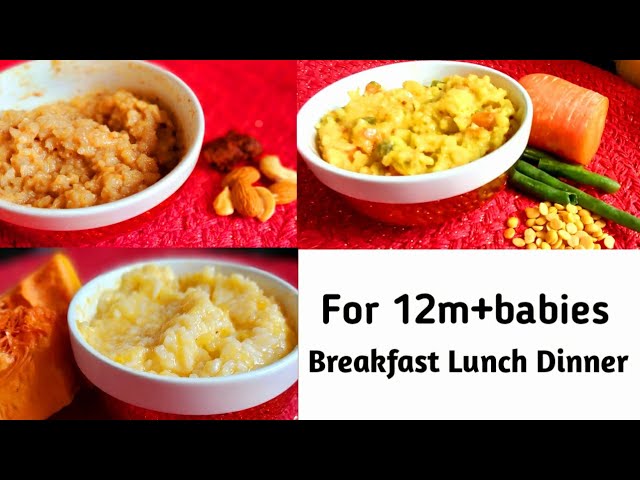 Sometimes it is also generated by disorders of the nervous system.
But (horror stories are over, let's breathe out) a person can be thin due to improper diet and lifestyle. In addition, underweight can be inherited. In the case when thinness is not the result of any pathologies, the situation is easy to correct.
Changing the diet
Here's what I can recommend to anyone in need of a real "weight gain": first of all, you need to increase the number of meals up to 4-6 times a day. Remember to eat slowly, chewing your food thoroughly.
Focus your diet on muscle-building foods, not fat-burning foods. And these are grains and legumes, vegetables and fruits, potatoes, dairy products (except butter), lean meat rich in proteins (better - fish and poultry). Include more nuts in your diet - they contain the most easily digestible vegetable fats. It is best to add 2-3 tablespoons of olive or sunflower oil to your favorite salads.
To stimulate appetite it is necessary to add aromatic herbs to food: cilantro, parsley, dill, basil, celery.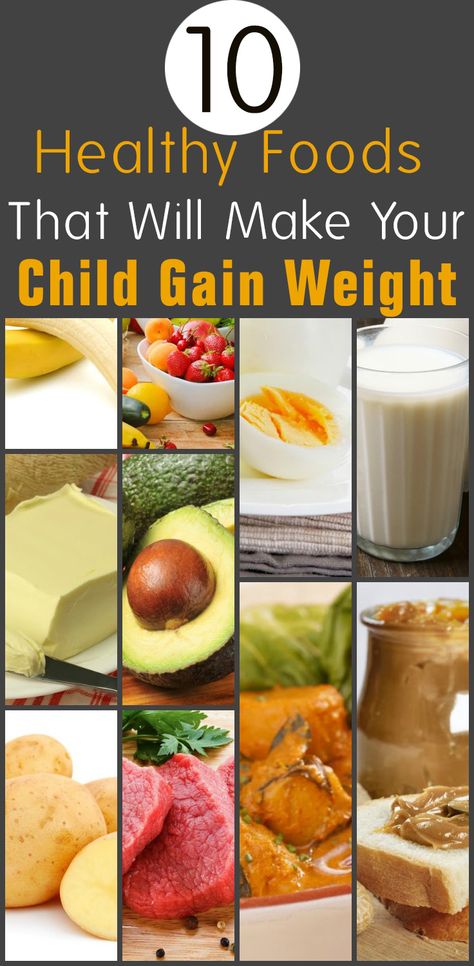 At the same time, you should eat as little as possible foods containing so-called "simple carbohydrates" and fats (cakes, pastries, pizza, lasagna, buns), - all that increases the formation of fat in the tissues.
We strengthen the body
No amount of nutrition will make a spectacular handsome man (beauty) out of a thin young man or girl, if you do not change your lifestyle and do not give care and attention to the body.
Teach yourself after a light early breakfast to do a small (for 7-10 minutes) exercise with the obligatory inclusion of breathing exercises. Ideally, in addition to morning exercises in the morning, a contrast shower and a not too intense (not up to a seventh sweat) run are highly recommended. But only if there is time and if, due to the rush, you do not fall into such stress, from which you will lose weight by half.
During the day it is advisable to do (for 20-30 minutes) exercises to develop the muscles of the abdomen, chest, arms and legs (so that they do not "swim with fat").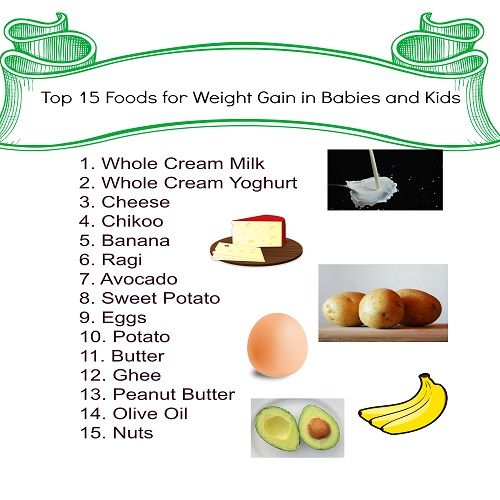 And to increase body weight, weight lifting exercises are very useful, stimulating muscle growth.
Menu for a growing organism
Early breakfast
2 glasses of milk or kefir
with 2–3 teaspoons of honey.
Breakfast
Oatmeal, millet or buckwheat porridge with 1 tbsp. a spoonful of honey and grated walnuts.
Bread and butter.
Cocoa with cream.
Lunch
A cup of thick soup or rich broth (not stock cubes!), or dumpling soup. And for the second - macaroni with cheese and a piece of boiled meat.
Pudding or ice cream.
Coffee with cream.
Dinner
Rice porridge with milk.
Bread and butter.
Tea with milk.
Before going to bed
Curd with jam or raisins.
Next article
You may also be interested in
Malakhov + AiF: cures for summer illnesses
It's time to change the regime! Stereotypes that prevent you from losing weight
Emergency diet.