Wholesome baby food muffins
15 Healthy Muffin Recipes Toddlers & Babies Love!
Home » Recipes by Age » Toddlers » 15 Healthy Muffin Recipes Toddlers & Babies Love!
by Michele Olivier on April 15, 2021 (updated Sep 26, 2022)
Jump to Recipe
5 stars (8 ratings)
My all-time favorite 15 healthy muffin recipes for toddlers and babies! Filled with fruits, veggies, oats, whole grains, and healthy fats, these 15 muffins for little ones are as healthy as they are tasty!
Medically reviewed by Jamie Johnson, Registered Dietitian Nutritionist (RDN)
Muffins for Baby + Toddler
Muffins are such a great food for both babies 👶 and toddlers 👧!
They are easy to hold and self-feed and can be served for breakfast, lunch, snack time either at home or on the go and even as a sweet treat.
The muffins for toddlers and babies below are filled with wholesome ingredients and have either fruit and/or a veggie inside! There are traditional Applesauce Muffins, flavorful Healthy Pumpkin Muffins, easy Cranberry Yogurt Blender Muffins, as well as a couple of fun twists on the muffin – Breakfast Egg Muffins and Baked Oatmeal Cups.
If you are looking for even more amazing muffin recipes, then be sure to check out my best-selling cookbook for more ideas!
Blueberry Avocado Video
Watch this fan-favorite video on how to make Blueberry Avocado Muffins for your little one!
Reasons to Love Muffins for Baby and Toddlers
can come in mini handheld sizes, which are great for small hands
great solid food that baby and toddler can feed themselves
perfect for baby, toddler, kids, and even you!
ideal for baby-led weaning
freezer-friendly
filled with wholesome ingredients
most have fruits and/or veggies inside
great for picky eaters
What age can my baby have muffins?
Usually, babies can start eating muffins anywhere between 6-9 months. Since muffins are soft and tender, they make the perfect solid food for baby-led weaning. You want to make that for kids under 2, there's no added sugar (or very low) and they have only a very small amount of salt added.
You can serve mini muffins whole, cut in half, or in small pieces for baby to work on their pincer grasp.
Can you Freeze Muffins?
Yes! This is why I love making muffins for my baby and toddler so much! You make a batch, keep half on the counter or the fridge to serve during the week and then freeze the other half for later meals or snacks.
Helpful Tools
Mixing Bowls
Measuring Cups and Spoons
Mini Muffin Tray
Cookie Scoop
Muffins for Baby
These muffins are great for babies to eat! They are tender and soft and are easy for baby to hold and eat by themselves. You can serve these whole, cut in half or into small pieces for them to pick up.
Healthy Mini Pumpkin Muffins (omit the chocolate chips)
Easy Pancake Muffins (make sure toppings are chopped)
Spiced Sweet Potato Mini Muffins
Easy Spinach Muffins
Spinach Mini Muffins
Pumpkin Spice Muffins
Cranberry Yogurt Muffins
Apple Cinnamon Blender Muffins
Carrot Cake Oatmeal Muffins
Antioxidant Powerhouse Oatmeal Muffins
PB&J Oatmeal Muffins
Almond Blueberry
Muffins for Toddlers
Besides the entire list of muffins above, these muffins are also great for toddlers! The difference is that these muffins have the addition of refined sugar, which you can always substitute maple syrup for if you prefer.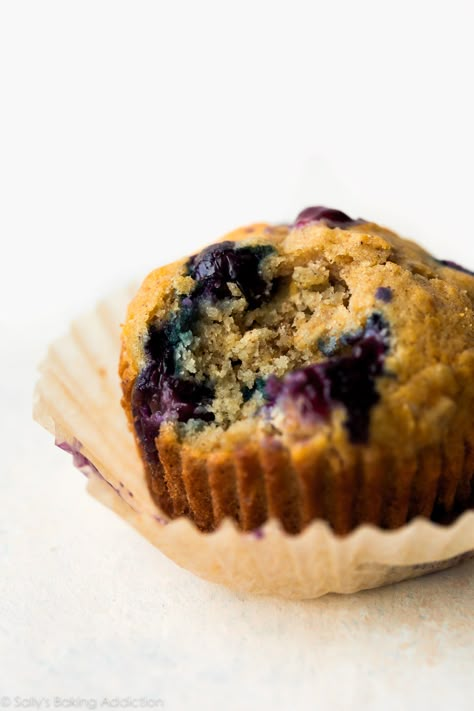 Applesauce Mini Muffins
Easy Pancake Muffins
Lemon Blueberry Toddler Muffins
Apple Cinnamon Muffins
Chocolate Pumpkin Muffins
Avocado Blueberry Mini Muffins
Easy Spinach Muffins
Tips
Don't Overmix: make sure you mix ingredients until they are just combined, do not over mix. Over mixing will produce dense and short muffins.
Freeze Some: muffins are great to have in the freezer as they make a great quick option for breakfast, snacks, or lunch. To re-heat, simply pull the muffins out of the freezer the night before you want to serve them or pop a muffin or two in the microwave and heat in 20-second intervals until slightly warm.
Grease or Line the Muffin Tin: if you are making mini muffins, be sure to line or grease the muffin tin really well to prevent sticking.
Add-ins: feel free to switch up or add in small pieces of fruit, nuts, and seeds as you see fit for your baby or toddler's age. There are many great options to add to these muffins to keep your little one interested in them and for them to try new ingredients.
Healthy Mini Pumpkin Muffins
5 stars (43 ratings)
These mini pumpkin muffins are the perfect treat for the fall! Quick and easy to make, they are a hit with toddlers and kids, and the adults too! Made with no refined sugar they are a healthy and delicious snack!
Get the recipe
Applesauce Mini Muffins
5 stars (18 ratings)
These muffins are perfectly wholesome and delicious muffins for toddler and kids! Made with white whole wheat flour, applesauce and a big spoonful of cinnamon for the ultimate muffin your little one will devour.
Get the recipe
Blueberry Avocado Mini Muffins
4.97 stars (66 ratings)
These Blueberry Avocado Mini Muffins are loaded with fruit, healthy fats, and whole grains. Their mini size makes them perfect for small baby and toddler hands, and they are great for baby-led weaning.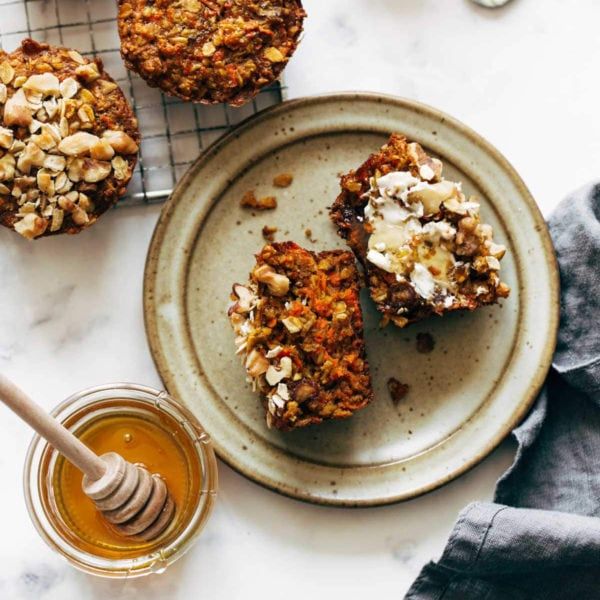 Yum!
Get the recipe
Easy Spinach Muffins
5 stars (8 ratings)
These easy Spinach Muffins are a hit with babies, toddlers and kids! Made with wholesome ingredients and filled with green spinach!
Get the recipe
Easy 30-Minute Pancake Muffins
5 stars (2 ratings)
Move over french toast, waffles and cereal, there's a fun new option for breakfast: pancake muffins! These homemade breakfast muffins for kids are healthy, easy to make, customizable—I share lots of mix-in ideas below!—and a great muffin option in a packed school lunch. They freeze wonderfully, too!
Get the recipe
Blender Muffin Recipes
4.92 stars (23 ratings)
These 3 Fall Blender Muffin Recipes are beyond moist, tender, and taste and maybe most importantly, super easy to make! It takes just five minutes of prep to make these healthy mini muffins for your toddler and kids.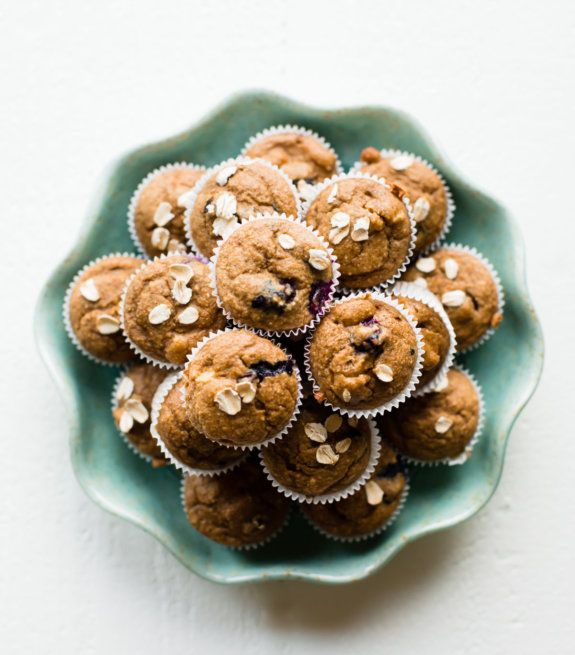 Get the recipe
Allergy-Friendly Chocolate Pumpkin Muffins
5 stars (10 ratings)
These Allergy-Friendly Pumpkin Chocolate Muffins for Toddlers + Kids are about to rock your world! Not only are they gluten, dairy and nut free but they are beyond delicious and kids of all ages will eat them up! They are perfect as a quick breakfast, for a snack or to pack in a lunch to take to school.
Get the recipe
APPLE CINNAMON MUFFINS
5 stars (5 ratings)
These wholesome kid-friendly Apple Cinnamon Muffins are filled with whole wheat, fiber-rich apples, pecans, dried cranberries and heart-healthy olive oil.
Get the recipe
Breakfast Egg Muffins for Baby, Toddler + Kids
4.95 stars (39 ratings)
A filling and nutritious breakfast for your baby, toddler, and kids that are perfect for on-the-go eating. They can even be frozen and reheated for a quick breakfast.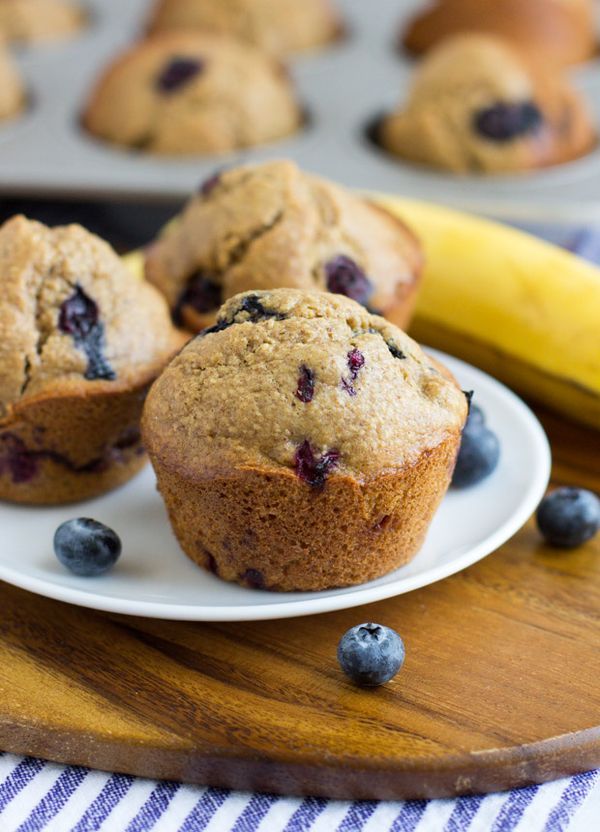 Great for Baby-Led Weaning!
Get the recipe
Grinch Mini Muffins for Baby + Toddler
5 stars (13 ratings)
Made with no added sugar and packed with spinach – these muffins can be served for breakfast, lunch, snack or even an age-appropriate dessert!
Get the recipe
1 cup flour see notes
1/2 tsp baking soda
1/2 tsp baking powder
1/4 tsp salt
1 tsp cinnamon
3/4 cup applesauce, no sugar added
1/4 cup butter or oil (olive, coconut, avocado)
1/4 cup sugar
1/4 cup brown sugar
1 large egg
1 tsp apple cider vinegar
1/2 tsp vanilla extract
Cinnamon Sugar Topping
1/4 cup butter melted
2 tbsp sugar
1/2 tsp cinnamon
Preheat oven to 375° F. Line or spray a mini muffin pan.

In a large bowl, mix together the applesauce, butter, sugar, brown sugar, egg, apple cider vinegar and vanilla extract until well combined.

In the same large bowl, add the flour, baking soda, baking powder, salt and cinnamon. Gently fold the ingredients together until just combined. Do not overmix.

Spoon the batter into the muffin cups until 2/3 the way full. I use a cookie scoop which works great for mini muffins.

Bake for 12-15 minutes or until just golden brown.

Let cool.

You can serve as is, or coat in the cinnamon-sugar topping.

Cinnamon-Sugar Topping

In a small bowl, melt the butter. In another small bowl, mix together the sugar and the cinnamon.

Take a cooled muffin and dip it into the butter and then roll it in the cinnamon-sugar mixture until well coated. Repeat with all of the muffins.
Age: 1 year and up
Storage: You can store these muffins in a loosely covered container on the counter for up to 4 days.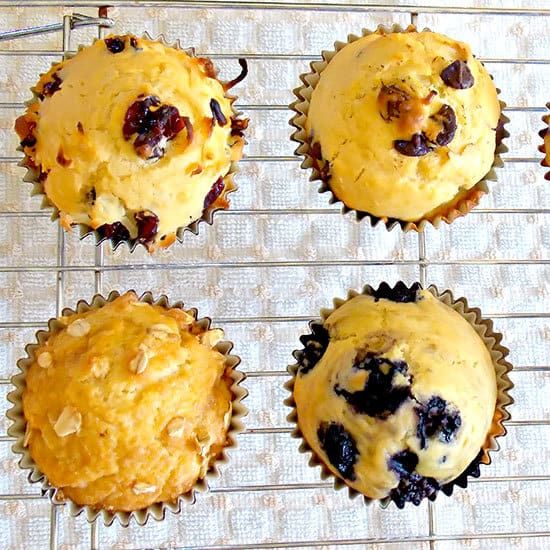 These muffins freeze beautifully! To freeze, place the muffins in an air-tight container, zip-lock baggie or stasher bag and then place in the freezer for up to 2 months. To thaw, simply leave the muffins on the counter overnight.
Notes on Flour: you can use white whole wheat, all-purpose, a gluten-free one for one blend, or half whole wheat and half all-purpose flour for this recipe.
Silicone Muffin Cups
Muffin Pan
Stackable Glass Bowl Set
Bumkins Grip Plate
Did you make this recipe?
Tag @babyfoode on Instagram and hashtag it #babyfoode!
Pin Recipe Email a Friend
Mini Pumpkin Muffins for Baby – A Treat for Little Fingers
*Sniffle* I just used the last of my frozen roasted pumpkin puree from the Fall pumpkin harvest 🙁 But oh looky here – the pumpkin puree was sure put to yummy use!
As our babies move further along in their solid food introduction, we likely begin to think about offering healthy "treat" types of foods: muffins, pancakes, cookies for example.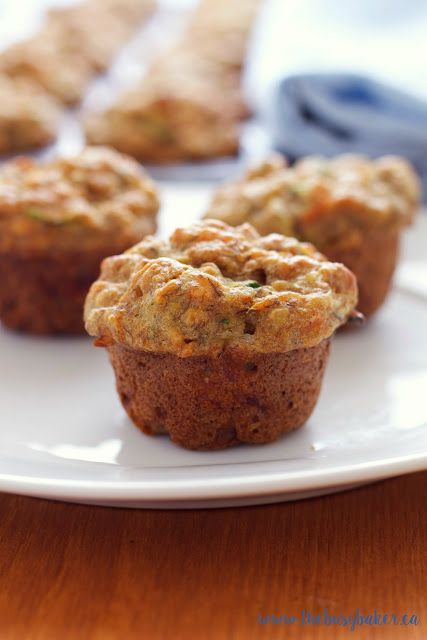 Now, let's be honest, even though we may enjoy consistently eat only healthy nourishing foods, a treat here and there is indeed a welcomed friend. The thing is, treat foods don't have to be laden with sugar or come from a box and many can actually provide some nourishment.
Making healthy and wholesome pancakes, muffins or cookies from scratch, is another way to teach our kids to love new types of flavors and textures. Learning to enjoy real "treat" foods goes a long way in helping to prevent a love affair with overly-processed foods. Muffins make great finger foods for babies over 8 months old; they can pull apart easily, offer a new texture and are fun to smash up (smashing food is another important part of food exploration for kiddos)
These tiny pumpkin muffins look rather plain and boring but they are bursting with flavor; sift all the dry ingredients together and you will have a light and fluffy texture. This texture is perfect for little self-feeders to pick apart!
Ingredients: *
1 cup of fresh or canned pumpkin puree – plain, not the pie mix (I prefer fresh when baking as I find it gives a lighter texture)
1 3/4 cups whole wheat pastry flour
1/2 cup vegetable oil or applesauce
1/2 cup mik (whole milk, or vanilla soy or rice milk)
2 eggs ** (substitutions below)
1 tbsp baking powder
1/2 tsp each – ginger, cinnamon and nutmeg
1/4 cup maple sugar or maple syrup (optional)
1/2 tsp vanilla
Directions:
Step 1: Preheat oven to 400 degrees F
Step 2: Sift the flour, spices (more as you see fit) and baking powder (and maple sugar if using) together over a large mixing bowl
Step 3: Add the oil, milk, vanilla, pumpkin puree (and maple syrup if using) and stir gently to just combine
Step 4: Whisk the eggs in a separate bowl and then add to the batter – or add the egg substitute
Step 5: Fold eggs into the batter then mix batter until it begins to appear "airy" – like cornbread tends to do (I hope you know what I mean here!)
Step 6: Bake for approximately 10 minutes in mini-muffin tins and up to 15 minutes if using regular muffin pans.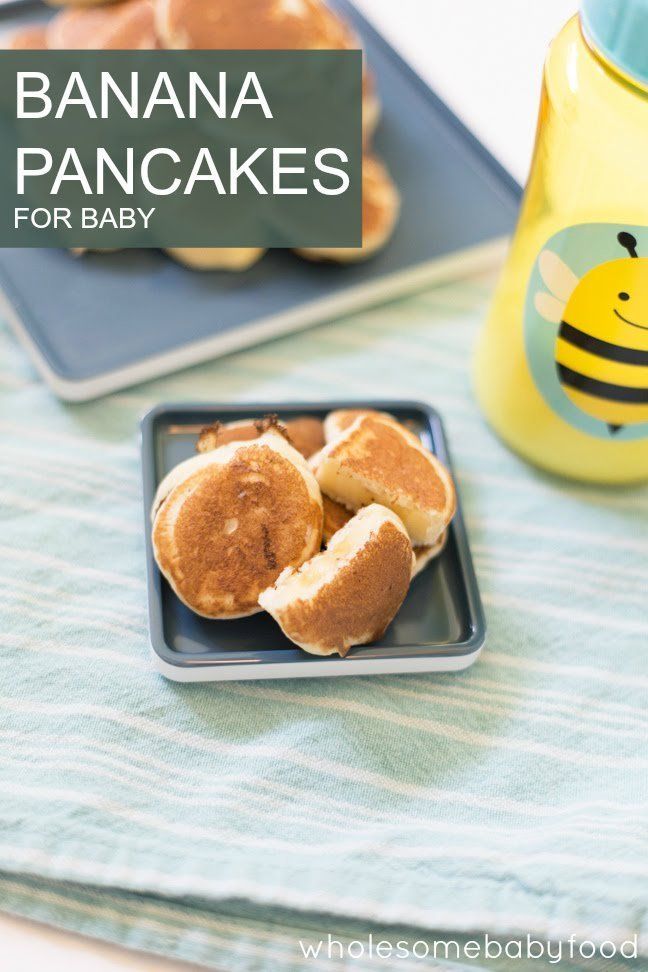 Makes 24 mini muffins and a bit – With the extra batter I had, I baked a little cake in a small casserole dish.
* Contains dairy, wheat and eggs – consult your pediatrician
** You may substitute the following for the egg: 1/2 cup applesauce / 1 small mashed banana / 2 tbsp ground flaxseeds simmered in 6 tbsp of water – flax will add some extra nutrition, Omega 3s!
SHARE ON FACEBOOK SHARE ON PINTEREST
404 - Page not found
Featured Products
Product Categories
Product Categories
Water, Beverages, Juices (227)

Drinking and Mineral Water (27)
Carbonated drinks (53)
Iced tea and coffee (27)
Juices, nectars (49)
Energy drinks (38)
Kvass and kvass drinks (2)
Juice drinks, smoothies (23)
Fruit drinks, kissels, compotes (7)

Sauces, mayonnaise (81)

Mustard, horseradish (7)
Mayonnaise (21)
Sauces (25)
Tomato pastes, ketchup (27)

Canned food and pickles (253)

Canned fish (82)
Pickles (38)
Olives, olives, capers (11)
Canned vegetables (98)
Canned fruits and berries (13)
Marinades and vinegar (9)
Canned meat (1)

Clothing, footwear, accessories (29)

Garment care accessories (6)
For women (17)

Waxing and shaving (10)
Pads, tampons (7)

Shoe care (5)

Pasta, cereals, spices (383)

Spices and seasonings (147)
Cereals and legumes (56)
Fast food (100)
Flour, salt (10)
Macaroni, pasta, vermicelli (50)
Vegetable oil (20)

Personal Care, Cosmetics (374)

Body Care (75)

Baby Soap (15)
Baby foam, shampoos (5)
Creams, powders, milks, oils (11)
For hands (13)
For legs (4)
Body creams and oils (3)
Deodorants (13)
Manicure, pedicure (10)

Hair care (52)

Baby shampoos (4)
Combs and brushes (8)
Shampoos (36)
Balm conditioner, conditioners (3)

Cotton pads, wet wipes (41)
Toilet paper (3)
Face care (18)
Oral care (52)

Children's toothpaste (2)
Toothpastes, powders (25)
Rinsers (6)
Dental floss, toothpicks (5)
Toothbrushes (14)

Medical cosmetics (2)
Bath & Shower (114)

Shower Gels (33)
Soap (80)
Washcloths, sponges (1)

Men (9)

Healthy food (30)

Chocolate bars (19)
Cookies, gingerbread (4)
Tea, coffee, drinks (3)
Flour, cereals (1)
Sweeteners and sugar substitutes (3)

Keto foods (37)

Keto convenience foods (9)
Sweets, bread, cakes (3)
Flour, salt, vinegar, seeds (22)
Sweetener (3)

Milk, cheese, eggs (245)

Milk (19)
Cheeses (66)
Kefir, fermented baked milk (5)
Cream (8)
Milkshakes and treats (11)
Curd cheese (22)
Dairy products and cultures (1)
Yoghurts, curds, desserts (50)
Butter (17)
Butter, margarine, spread (12)
Sour cream (14)
Condensed milk (13)
Ice cream (5)
Eggs (2)

Sweets, snacks (660)

Cakes, pastries, pies (4)
Chips, snacks, popcorn (85)
Zephyr, marmalade, caramel (58)
Sweets (56)
Cookies, gingerbread, waffles (184)
Chocolate and peanut butters (12)
Preserves, jams, syrups, pastes (29)
Cakes, muffins, muffins, rolls (59)
Chocolate bars (115)
Dryers, crackers, bread sticks (8)
Oriental sweets, halva (10)
Chewing gum, dragees, lozenges (40)

Vegetables, fruits, berries (36)

Fruit (15)
Mushrooms (1)
Greens, salads (5)
Vegetables (15)

Household chemicals (239)

Against insects (6)
Laundry and care products (83)

Fabric softener (23)
Liquids, washing gels (10)
Stain removers, bleaches (7)
Laundry soap (23)
Washing powder (20)

Cleaning and cleaning products (150)

For glass and mirrors (7)
Dishwasher (23)
Universal products (10)
For bathroom and toilet (2)
Napkins, Paper towels (34)
Sewer cleaner (3)
For floor (10)
For carpets (2)
Gel for washing dishes, vegetables and fruits (1)
White (1)
For removing scale and dirt from household appliances (9)
Air and textile fresheners (7)
Cleaning supplies (41)

Tea, coffee, sugar (116)

Tea (34)
Sugar (25)
Coffee, chicory, cocoa (57)

Chicory (2)
Coffee (37)
Cocoa (6)

Baby products (66)

Baby drinks (10)

Baby drinks, juices, water (4)

Laundry and cleaning (1)
Napkins, cotton pads (1)
Diapers, diapers, oilcloths (7)
Lip Balms (3)
Baby food (44)

Puree (20)
Kashi (2)
Powdered milk formulas (21)
Dairy products, curds (1)

Poultry, meat, delicatessen (62)

Horse meat (1)
Deli and smoked meats (2)
Poultry (2)
Sausages, ham (41)
Sausages, sausages, sausages (12)
Beef (3)

Bread, crispbread, pastries (41)

Bread (16)
Pastries, donuts, buns (6)
Bread (19)

Frozen products (56)

Cheesecakes (1)
Frozen berries and fruits (6)
Vegetables and mixes (7)
Fish (3)
Manti, dumplings, dumplings, dumplings (29)
Meat, poultry and offal (4)
Cutlets, nuggets, biscuits (3)
Seafood (3)

Nuts, dried fruits, seeds (38)

Nuts, peanuts (5)
Seeds (22)
Dried fruits (11)

For home, garden and office (92)

Kitchen utensils (1)
Disposable tableware (13)
Cleaning equipment (7)
Auto goods (5)
Batteries, light bulbs, extension cords, glue (19)

Light bulbs (8)
Batteries (9)
Adhesive, adhesive tape (1)

Household goods (9)
Stationery (33)
Kitchen (5)

Food cutting and processing (5)

Pet supplies (17)
Calories Maharishi baby food cupcakes.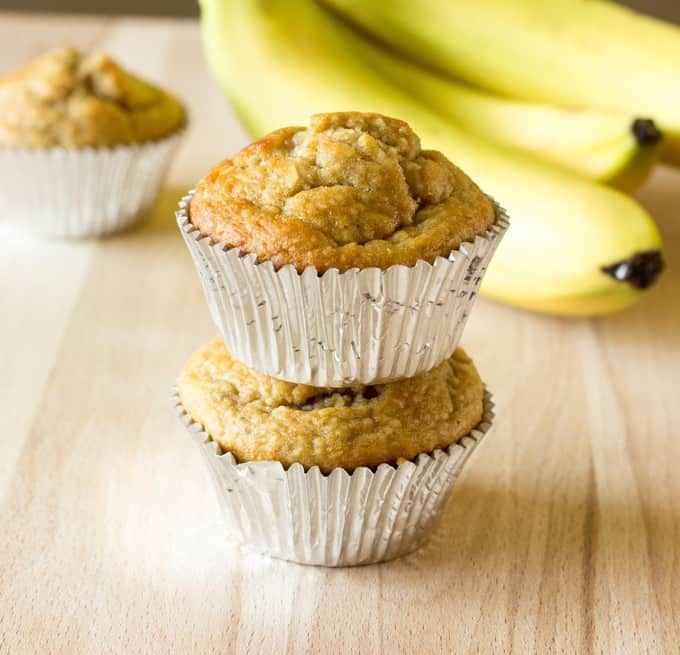 Chemical composition and nutritional value.
Chemistry & Nutrition Analysis
Nutrition & Chemistry
Maharishi Baby Food Cakes
.
The table shows the nutritional content (calories, proteins, fats, carbohydrates, vitamins and minerals) per 100 grams of the edible portion.
| | | | | | |
| --- | --- | --- | --- | --- | --- |
| Nutrient | Quantity | Norm** | % of the norm in 100 g | % of the norm in 100 kcal | 100% normal |
| Calories | 443 kcal | 1684 kcal | 26.3% | 5.9% | 380 g |
| Proteins | 6 g | 76 g | 7. 9% | 1.8% | 1267 g |
| Fats | 22 g | 56 g | 39.3% | 8.9% | 255 g |
| Carbohydrates | 56 g | 219 g | 25.6% | 5.8% | 391 g |
Energy value Maharishi Baby Food Cakes is 443 kcal.
Primary source: Created in the application by the user. More.
** This table shows the average norms of vitamins and minerals for an adult.