Baby food made in china
Nestle says 'Gerber baby foods made in China are safe after toxic metals claim'
February 9, 2021
Nestle and its Gerber baby foods unit have responded to allegations posted on social media in China that the brand's cereals contain toxic metals.
Dean Best
Nestle and its Gerber baby foods unit have responded to allegations posted on social media in China that the brand's cereals made and sold in the country contain 'dangerous' levels of toxic metals.
Last weekend, an association going by the name of the Maternal and Child Industry Committee of China Commercial Economy Society claimed on social media that Gerber products contain toxic metals "to a dangerous degree", according to Reuters. The post, which advised consumers to stop buying Gerber products, was later shared across social media in China.
A representative for the association told the news agency that the posting on 6 February was meant for internal eyes, but had been misinterpreted and has since been removed, adding that Gerber products are still on sale in China.
A spokesperson for Nestle told Reuters via a statement: "All Gerber products produced in China comply with China's food safety standards on complementary foods for infants and babies."
Meanwhile, Gerber has posted a comment on its website saying heavy metals occur naturally in soil and water where crops are grown, as the allegations of toxic metals in baby foods resurface following similar claims made in 2019.
"As stated in our 2019 response to the Congressional Inquiry, we take many steps to minimise their presence. We prioritise growing locations based on climate and soil composition. We approve fields before crops are planted based on soil testing," the statement read.
It continued: "As a member of the Baby Food Council, we have been working together with other industry members, the Environmental Defense Fund, Healthy Babies Bright Futures and Cornell University in the identification of best agricultural practices and creating a voluntary industry standard to reduce heavy metal levels in baby foods to the lowest levels possible.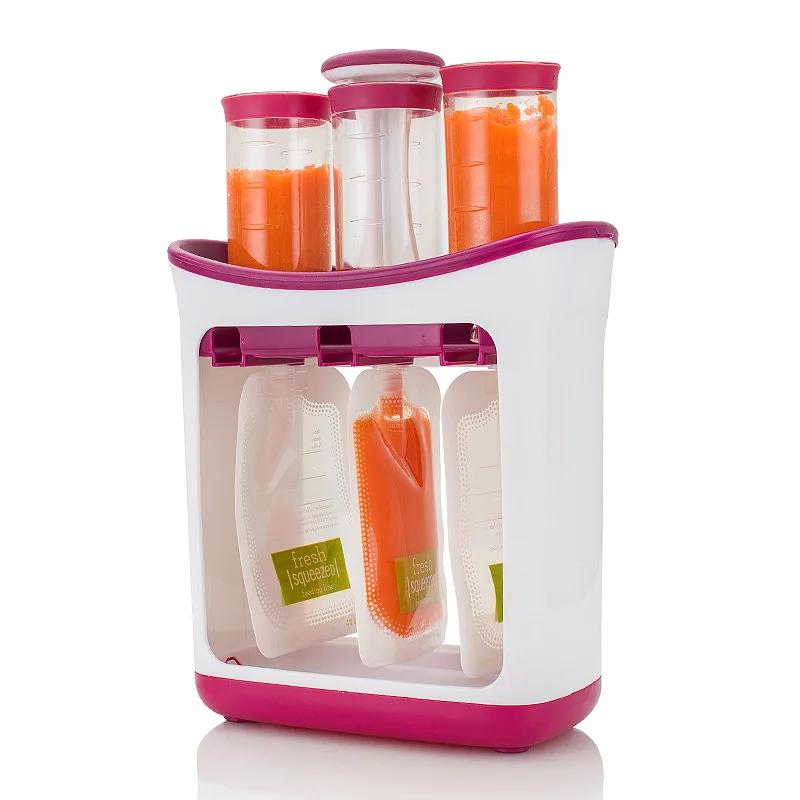 "  
The Chinese group was reportedly repeating claims made by US congressional investigators that they had found 'dangerous levels of toxic heavy metals' in certain baby foods, including Gerber.
A spokesman for the US Food and Drug Administration (FDA) told Reuters it was reviewing the report by the investigators, and like Gerber, noted toxic elements are present in the environment in soil, water or air.
Gerber added: "The standards we have in place for the safety and quality of our baby foods are industry-leading, and among the strictest in not just the US, but the world. We meet the standards of the FDA, but we don't stop there. We meet or exceed all existing government requirements, and where they don't currently exist, we have established our own high standards based on the latest food-safety guidance. Gerber foods receive thorough oversight at all levels of the growing and the production process."
Dean Best
A business journalist and experienced editor, Dean has reported on the international food and beverage industries for 19 years.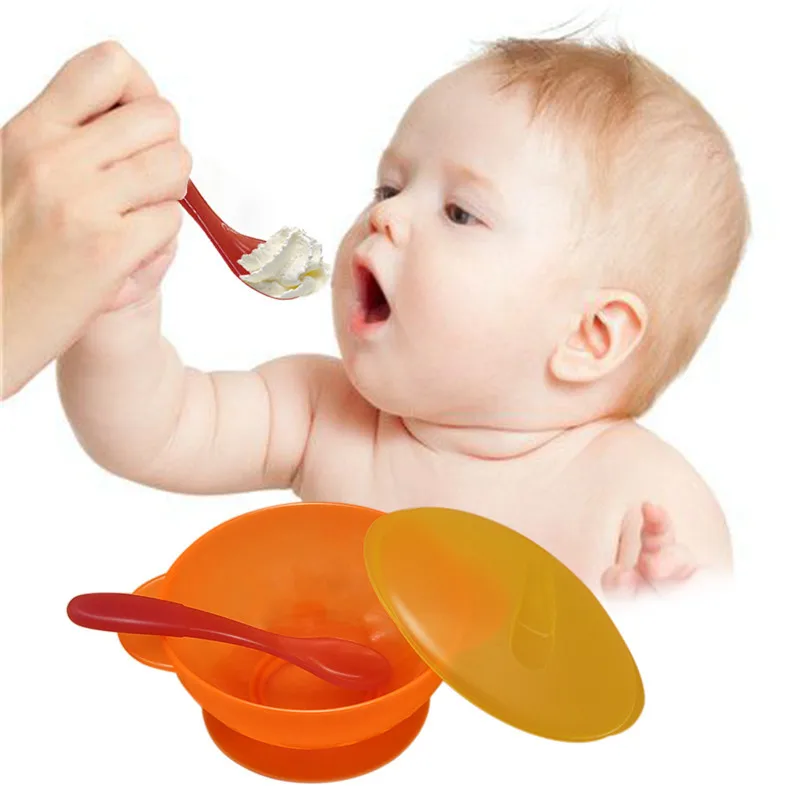 He became editor of Just Food in 2007 and Just Drinks in 2022.
China's Baby Food Industry in 2022 – Synopsis, Highlights and Trends
Consumer Staples Author: Yijuan Li, Yifan Zhang Editor: Tao Ni Apr 25, 2022 01:43 PM (GMT+8)
  
This is the Chinese version of the report released by EqualOcean Intelligence
The baby food market in China rides on the wave of surging demand for mom & baby products and the food, both of which have started to lose their momentum. The baby food sector has become vital to category expansion amid increasing demands for niche products. 
On March 31, 2022, EqualOcean unveiled a Chinese report titled "China's Baby Food Industry in 2022." Here is the synopsis.
1. The Burgeoning Market of Domestic Baby Food
Baby food, including baby formula (0-36 months old), complementary food (6-36 months old), and children's snacks (3-12 years old), according to Dietary Guidelines for Chinese Residents, a document pubished by the National Health Commission, is the core market of baby products.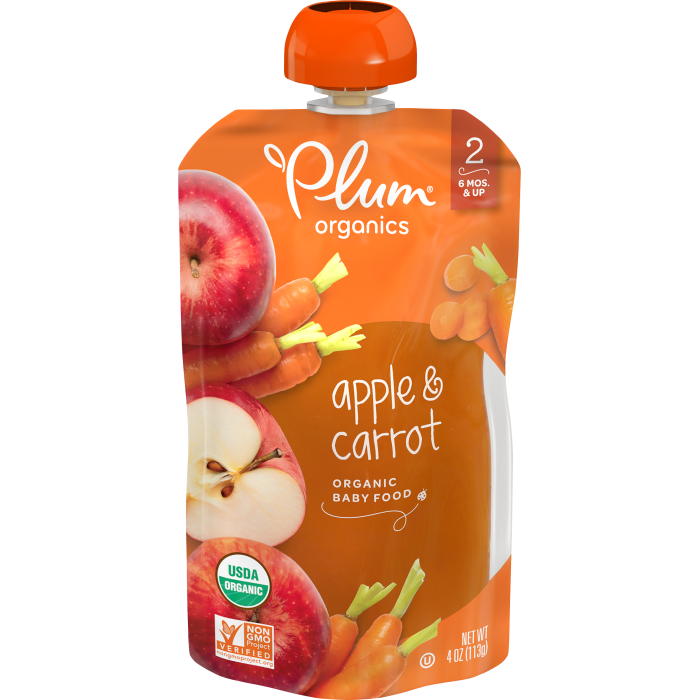 Frequently consumed and boasting loyal customers, baby food accounted for more than a third of all baby products, and the figure is expected to rise. 
Meanwhile, its market growth has recovered since 2020, following consumption upgrade and demands for niche products. It fluctuated in 2017 as the number of China's newborns decreased year by year. In 2021, the market was valued at CNY 336.3 billion (USD 52.835 billion), and the figure is expected to exceed CNY 500 billion after China rolled out the three-child policy and, in due time, its supporting measures.
In view of the bright market prospects, domestic brands are eager to seize the chance. For a long time, foreign brands dominated the sector due to Chinese consumers' safety concerns over domestic products, but as the government tightened its regulation and new technologies and brands began to emerge, the market share of domestic players gradually increased. 
Specifically, among the top 10 baby food companies, which made up 72.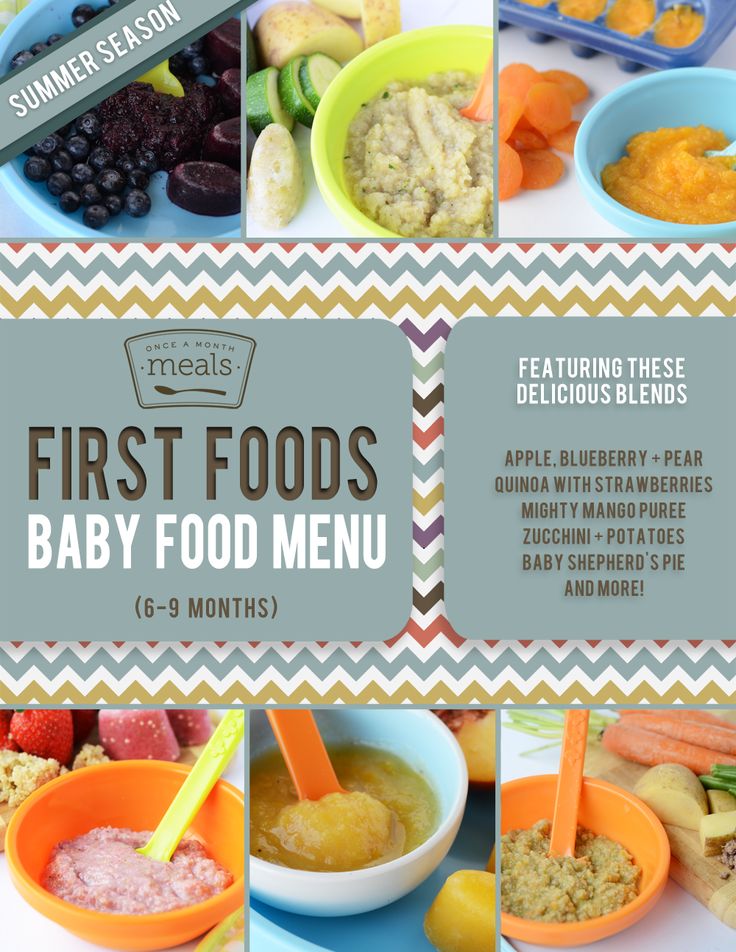 6% of the market in 2021, the market share of domestic enterprises rose from 19% in 2016 to 38.8% in 2021. China's Feihe (06186: HK) (Chinese: 飞鹤) overtook Nestle (NSRGY: OTCMKTS) in 2021, becoming the firm with the highest domestic market share.
Chinese companies making baby food have also become a darling of venture capitalists. The year 2021 witnessed 15 financing events, making this sector one of the top niche markets. 
2. Three Major Sectors of China's Baby Food Market
China's baby food industry consists of baby formula, complementary food, and children's snacks. Competition in the milk formula market has grown intense in 2021, as the reform of the registration system raised the entry threshold and the decrease of the birth rate cut the demand. As a result, the thriving and comparatively more profitable markets of infant supplementary food and children's snacks attract more latecomers.
2.1 Baby Formula
Chinese baby formula market size reached nearly CNY 130 billion in 2021.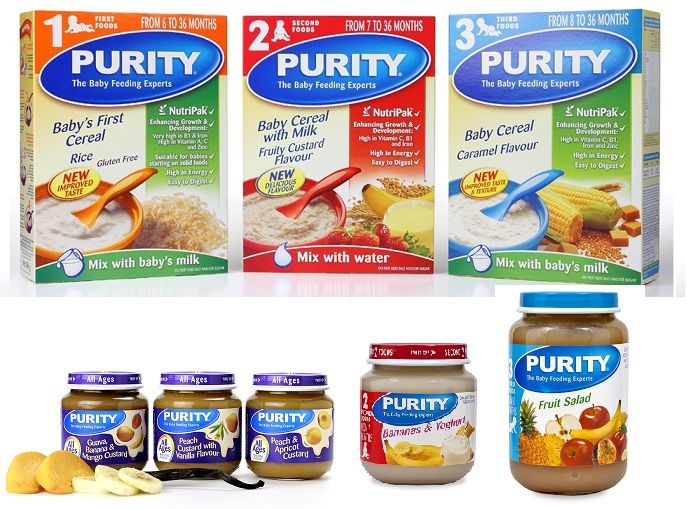 Its growth rate dropped from 25% in 2018 to 0.3 % in 2020 due to fewer newborn babies. In 2020, the market received a boost through an increase in the number of newborns and upgrading of industrial structure, and the market volume will rise to an estimated CNY 173.7 billion in 2025.
High-end and ultra-high-end milk formula with premium prices is the main driving force behind China's baby formula market. High-end brands put forward stricter requirements for quality and win more added value and a better reputation for the products.  
Data showed that the rising retail prices of domestic baby formula have fueled the increase in market share of high-end and ultra-high-end products. On the other hand, this upward tendency may not last, as the unit price of Chinese baby formula has exceeded the level in developed countries, including the US and Japan.
Some smaller markets like lamb milk replacer and medical formula have also witnessed growth. The expansion of the lamb milk formula market is remarkably faster than that of typical infant formula from 2016 to 2019.
2.2 Complementary Food
The consumption of complementary food is nearly the same as baby formula in developed countries like the UK and the US, while China's consumption of complementary food is only one-seventh that of milk formula. In this sense, the Chinese market for complementary food has great potential, as users' demands are far from being satisfied.
Despite the decrease in newborn babies, the market size will grow beyond an estimated CNY 100 billion in 2025, with the cultivation of consumers' habits and government publicity. 
Foreign-capital enterprises play a leading role in China's complementary food market. American baby food giants Gerber (GK: NYSE) and KraftHeinz (KHC: Nasdaq) lead the domestic market, both posting a revenue of over CNY 2 billion in 2021. 
Traditional Chinese brands like Fangguang (Chinese: 方广) and Eastwes (Chinese: 伊威) perform well in off-line sales but are relatively weak in branding and marketing. 
China's complementary food startups are playing catch-up, challenging foreign and traditional domestic brands amid new consumption patterns and the Chinese style (Chinese: 国潮).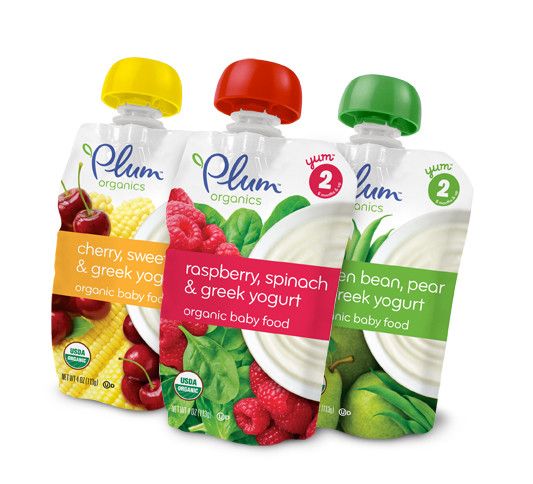 Statistics showed that the market share of the top five brands has been diluted. 
According to their gross profit margin data, the complementary food market is more profitable than the infant formula market, indicating a lower entry threshold for new players.
2.3 Children Snacks
Children's snacks target 150 million 3- to 12-year-olds in China, with a market volume of nearly CNY 150 billion in 2021. The market size may rise to an estimated CNY 244.2 billion in 2025 with the consumers' improving perception of the industry.
Parents' focus on children's snacks has shifted to nutrition, emphasizing ingredients more than price or taste. In response to the demands, snack companies have attached more importance to the function of the products while expanding their market to a younger age group.
China's children's snack market comes from expanded services of established adult snack companies, including Bestore (603719) (Chinese: 良品铺子), Three Squirrels (300783) (Chinese: 三只松鼠), and Be & Cheery (Chinese: 百草味).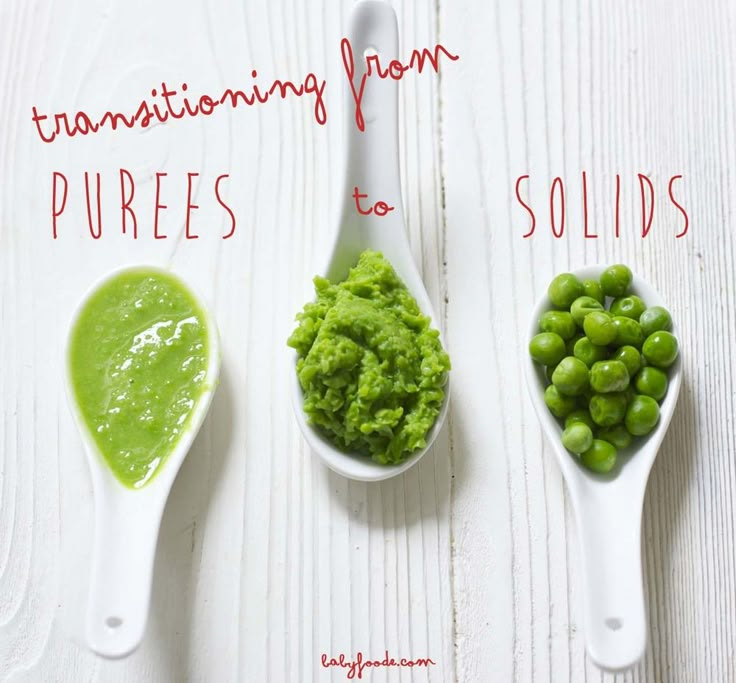 Snack giants possess supply chain and brand building strengths, making it hard for startups to challenge the existing players in the short term due to the severe homogeneity of the industry. 
3. Risks and Potential in the Simmering Industry
The three categories of baby food are at different development stages, which in turn determine their divergent chances. The baby formula market in general is mature. Its smaller segments, such as powdered lamb milk and medical formula, are still growing. Meanwhile, the complementary food and children snacks markets still grow rapidly, with various segments flourishing. Overall, children's snack seems more promising than complementary food, followed by baby formula. 
But challenges and chances always go hand in hand. What accompanies the brighter market prospects of complementary food and children snacks are unestablished standards, immature industries and unimpressed consumers. Even for the almost saturated baby formula market,  product quality issues, regulatory oversight, and lack of consumer trust in domestic brands still exist.
For baby food industry, products, channels, prices and brands are the four core competitive edges amid a fiercely competitive market. Specifically, products are the basis, channels are the key, pricing impacts sales, and branding affects market share.
The competency of the above aspects varies from firm to firm. Foreign and traditional baby food companies boast higher brand awareness, but they lack online channels and marketing methods. New brands are better at innovation and marketing, but they are inconspicuous and can't sustain the qualities of their products. In short, all companies still have space to grow.
Digitalization also offers more opportunities for the baby food market, as the industry shifts in ways of consumer interaction. Under the impact of the Covid-19 epidemic, baby food startups find it hard to acquire customers and start the preliminary digital exploration. This can help companies target potential consumers, transforming from the traditional interaction where "people seek products" to the pattern where "goods are presented to people.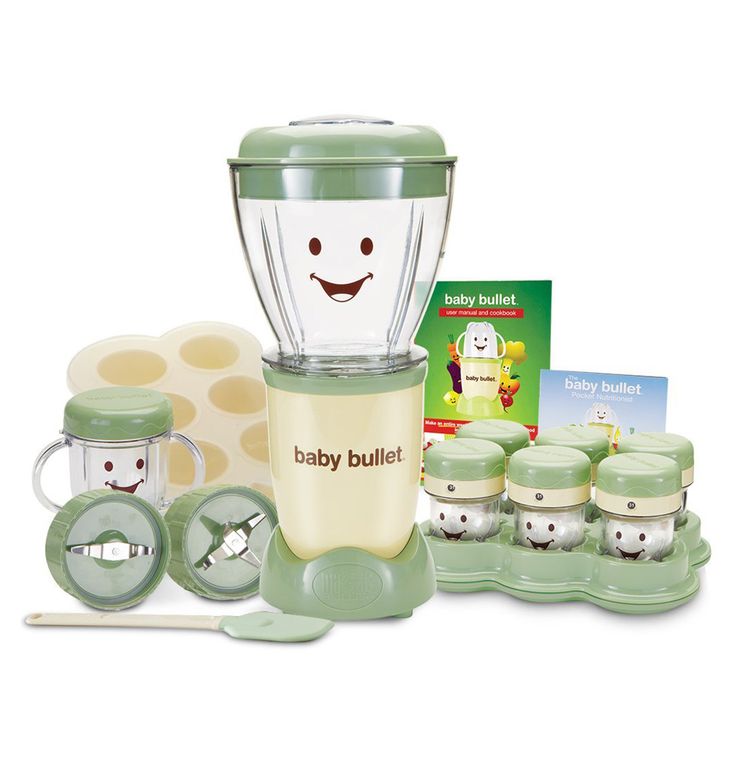 " The efforts toward digitalization will effectively improve user numbers, enlarge the user life time value (LTV), and eventually promote overall growth.
This article contains only excerpts from the report. For more details, please click to download the full report here.
Selected reports
Consumer Staples
China's Baby Food Industry in 2022 – Synopsis, Highlights and Trends
Apr 25, 2022 01:02 PM
Consumer Staples
China's Food and Beverage Industry in Search of Methods to Shrink its Carbon Footprints
Apr 19, 2022 11:38 PM
Financials, Technology,
Consumer Staples
China Big Tech Crackdown Winners 2021
Jun 29, 2021 11:48 PM
Next article
CATL Diversifies and Strengthens Battery Supply Chain
China has been a bonanza for Nestlé
Between 2008 and 2012 Prices for foreign-made baby food in China have quadrupled.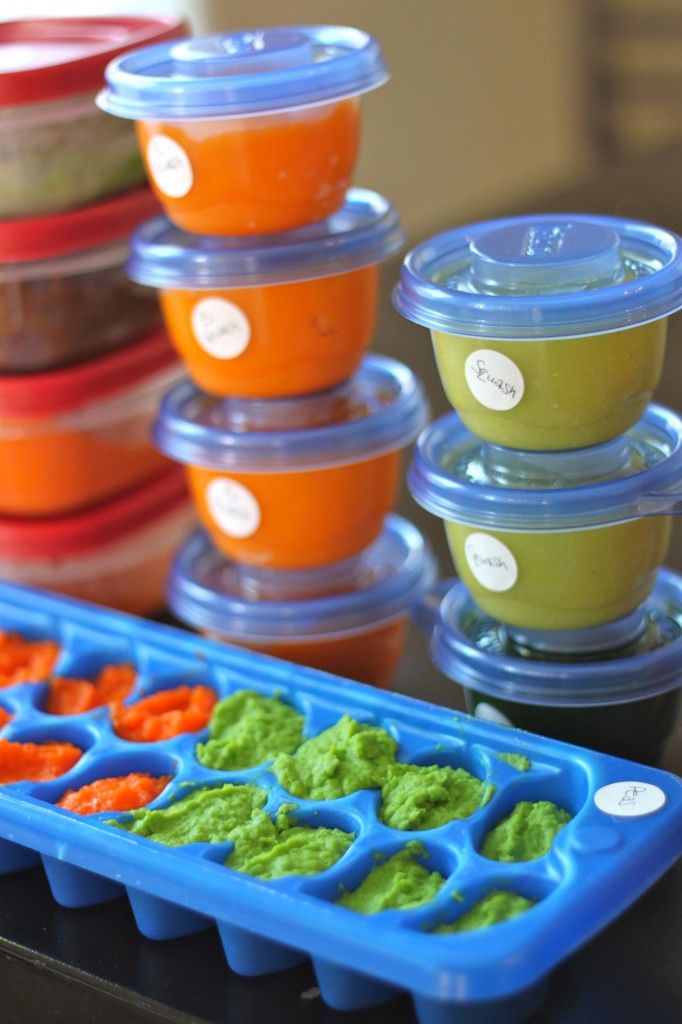 Reuters
Melamine, discovered a few years ago in Chinese baby food and causing child deaths, as well as the rapid growth of the Chinese middle class, have led to an increase in demand for foreign-made baby food. Swiss companies are rubbing their hands - but it will not be easy for them to gain a foothold in the Chinese market.
This content was published on May 16, 2013 - 11:00 am
Matthew Allen (Matthew Allen), swissinfo.ch
Ever since the poisonous substance melamine was discovered in Chinese-made baby food in 2008, killing six babies, the demand for foreign-made baby food has been growing in China by leaps and bounds. Reports are rife in the press of Chinese tourists emptying supermarket shelves full of baby food when they go abroad.
Foreign manufacturers of specialized children's food immediately appreciated the fact that the Chinese consumer did not trust domestic producers and drew appropriate conclusions.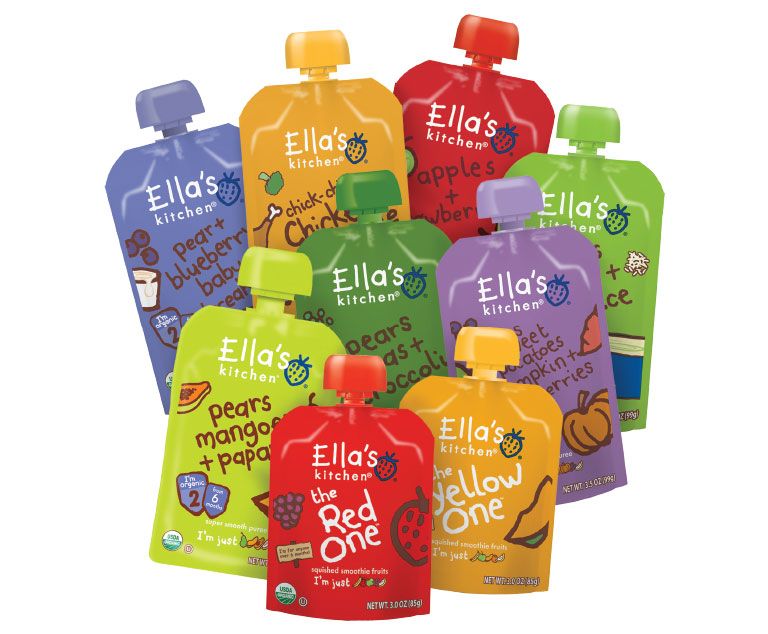 Between 2008 and 2012 foreign-made baby food prices in China have quadrupled. This was reported, in particular, by the China Daily newspaper.
In 2012, the Swiss concern Nestlé bought out the food production for children from another food giant, Pfizer Corporation, for 11 billion francs. Thus, literally overnight, Switzerland became the largest manufacturer of infant formula and canned food in the Chinese market.
Difficult situation
The situation for Nestlé was by no means an easy one – the company had already faced problems between 2004 and 2008. with accusations of supplying the Chinese market with contaminated products. However, nothing was proven, and the company itself constantly rejected all claims against it.
"It is clear that the reputation of the Swiss manufacturer in the Chinese market has been seriously tarnished," says James Roy, an analyst at Shanghai-based China Market Research Group. However, in his opinion, in recent years, the Swiss have made a number of serious efforts to rectify the situation - and they have already brought results, as a result of which the share of baby food from Switzerland in the Chinese market has grown steadily.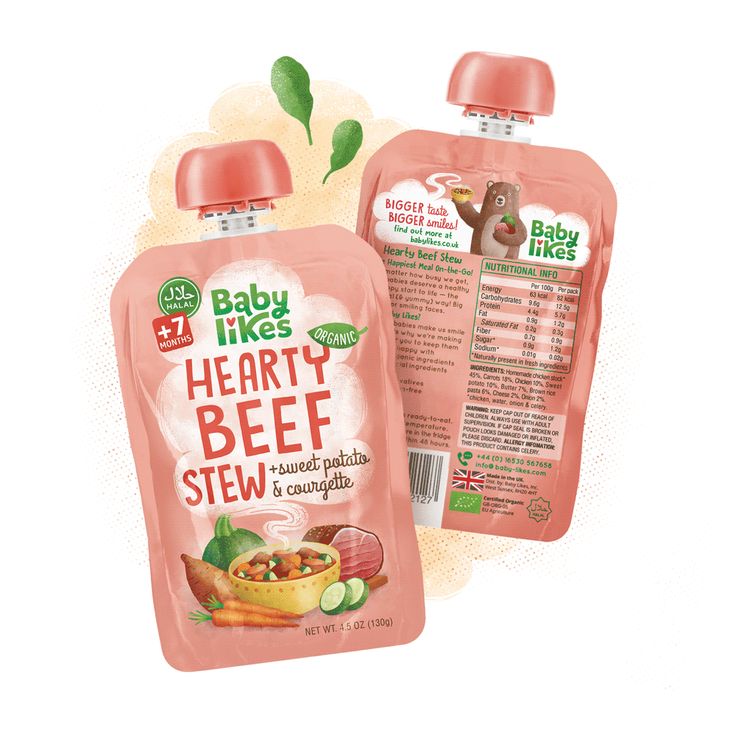 "Nestlé has never specialized in the production of powdered milk for children. Her specialty was adult foods and drinks," says D. Roy. "However, the Pfizer deal was very well timed. The company has been able to strengthen its position and significantly increase its market share over the past five years."
Indeed, according to Nestlé's official reports, the volume growth of its baby food business moved into the double-digit region in the first quarter of this year.
Show more
Ups and downs
However, as always, there is one big "but"… The Chinese market is characterized by a whole palette of serious business risks, especially with regard to the growth of counterfeit or misdeclared products.
Not only Nestlé suffers from this, but also Hero, another major baby food manufacturer from Switzerland, which, however, is now officially in the hands of German shareholders. The company was recently accused of being involved in a case centered on a Chinese department store chain that misrepresented the products it sold on its shelves.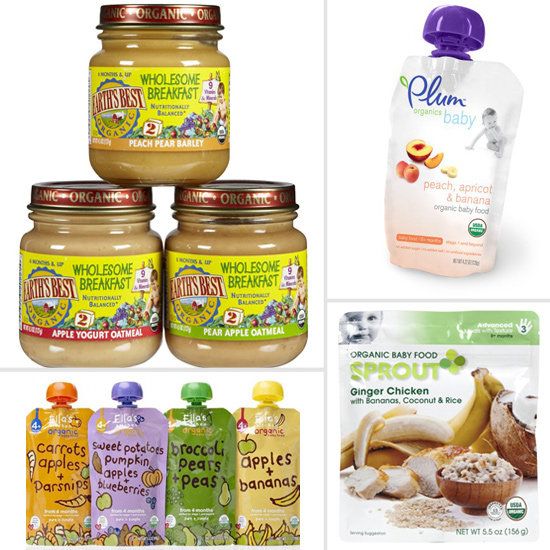 At the end of April of this year, it was announced that neither Hero itself nor the Chinese authorities found any indication that the manufacturer's products could be dangerous to consumers, or that in the manufacture of its products, Hero violated the laws in force in China in the field of food regulation.
Be that as it may, but in the eyes of Chinese consumers who have not yet fully recovered from the 2008 melamine scandal, any suspicion of this kind can lead to a complete collapse of the reputation of a manufacturer. It is no coincidence that the Hero company has recently registered a constant drop in sales of its products.
"Hero Nutradefense's sales are down due to the doubts that concerned consumers have about the quality of the products they offer," Hero spokeswoman Jenny Sparks said in an email to www.swissinfo.ch portal. upon request.
Fear and trembling
In China, firms that, it would seem, should be above all suspicion, also suffer from distrust of consumers.
"The Chinese market is very volatile today," says Michiel de Ruiter, CEO of Hochdorf Nutricare.
"People are afraid of spoofing, as evidenced by the growing number of emails we receive from primarily concerned mothers. They want to be sure that the products sold on store shelves on our behalf are actually made by us," adds the businessman.
Analyst James Roy states in general that the leading Western baby food manufacturers are now in a state of deep uncertainty.
"They live and work in constant fear that their brand will suddenly appear in the next government health and nutrition report. Because in this case, the brand can completely lose consumer confidence, and it can take years to restore it."
Bonanza
Nevertheless, possible profits cover all risks and fears. Today, at least 36 billion francs worth of baby food is sold worldwide per year. By 2017, according to available forecasts, this figure could rise to 58 billion.
We must not forget the rapid social upheaval that is now taking place in China.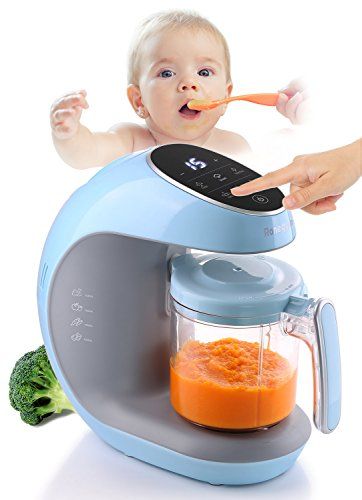 Its consequence is the growth of the middle class and the number of women who want to return to work immediately after giving birth, so as not to call into question their professional career.
That is why sales of baby food in China will increase from the current 15 billion francs to 29 billion by 2017. Moreover, this growth will be ensured by the desire of Chinese parents to protect themselves and, if possible, switch to the consumption of more reliable products from foreign manufacturers in terms of quality.
"Local" domestic "Chinese manufacturers will find themselves in an even more difficult situation in the near future, and all for the simple reason that the lost reputation cannot be restored quickly and with guarantee," emphasizes D. Roy. But even if they succeed, "they will face the fact of losing most of their market niche."
Show more
In accordance with JTI
standards
Read more: JTI certificate for SWI swissinfo.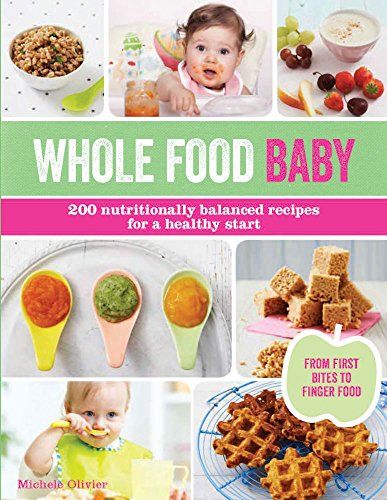 ch
Show more
Criticism in the media collapsed the shares of Chinese baby food manufacturers
www.adv.rbc.ru
www.adv.rbc.ru
Investments
TV channel
Pro
Investments
Events
RBC+
New economy
Trends
Real estate
Sport
Style
National projects
City
Crypto
Debating club
Research
Credit ratings
Franchises
Newspaper
Special projects St.
Petersburg
Conferences St. Petersburg
Special projects
Checking counterparties
RBC Library
Podcasts
ESG index
Politics
Economy
Business
Technology and media
Finance
RBC CompanyRBC Life
www.adv.rbc.ru
Live
Video playback error. Please update your browser.
www.adv.rbc.ru
Companies have been accused of marketing to discourage mothers from breastfeeding.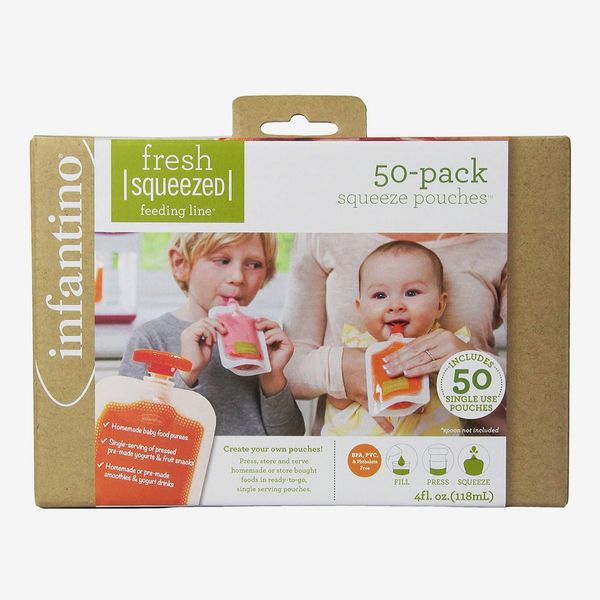 The Chinese Communist Party is interested in demographics amid a slowdown in the birth rate
Photo: Pexels
Infant formula was the next segment of the economy to be hit by criticism from the Chinese government in state-run media. Shares in formula companies tumbled on Friday after Xinhua reported experts were concerned about marketing practices that are forcing mothers to choose powdered milk for their babies by refusing to breastfeed them, writes Bloomberg.
Shares in milk formula maker China Feihe fell 9.3% on Friday, though the decline narrowed to 4.35% by the close of trading. Another company, China Mengniu Dairy, was at a low of 5.9% at 42.3 Hong Kong dollars, while shares of Beingmate were at a low of 2.9% at 5.64 yuan. The publication even affected the New Zealand company a2 Milk, which, according to Bloomberg, receives up to 40% of its revenue from sales in China and other Asian countries.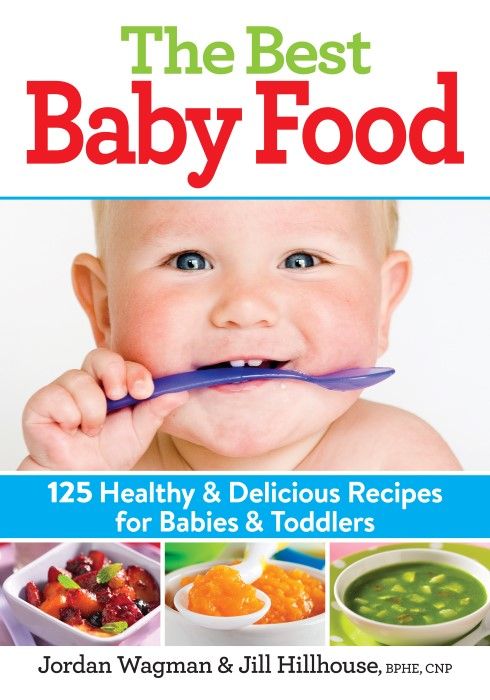 A2 papers traded on the New Zealand Exchange fell at a minimum of 3.4% to 6.14 New Zealand dollars.
www.adv.rbc.ru
Statements in the media are connected with the desire of Chinese politicians to solve the problem of slowing birth rates in the country and improve the health of the population, the agency notes. At the end of May, the Chinese authorities eased restrictions on the number of children in a family - now a married couple can have up to three children. Under the old rules, no more than two were allowed.
Investors, shocked by the attacks of the Chinese authorities on business, are trying to determine which industry can be the next "target" for criticism, and are studying Xi Jinping's old speeches, Bloomberg notes.
The day before, critical publications in the Chinese media brought down the shares of manufacturers of electronic cigarettes, alcoholic beverages and biotech companies.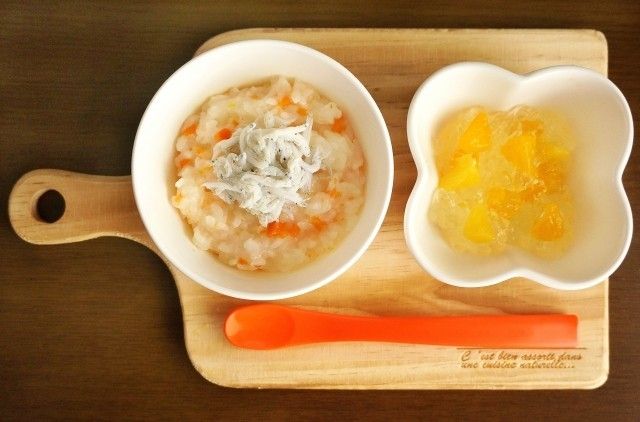 At the beginning of the week, the Chinese authorities, through publications in the media, collapsed the shares of Chinese video game manufacturers. And at the end of July, after reports of new restrictions on education and technology companies, there was a massive sell-off in stocks in these sectors.
Analysis of events, "unpacking" companies, portfolios of top funds-in our YouTube channel
Author
Karina Karimova
Growth leaders
9000
+25.22% HKD171.8 Buy Bilibili 9626
+18.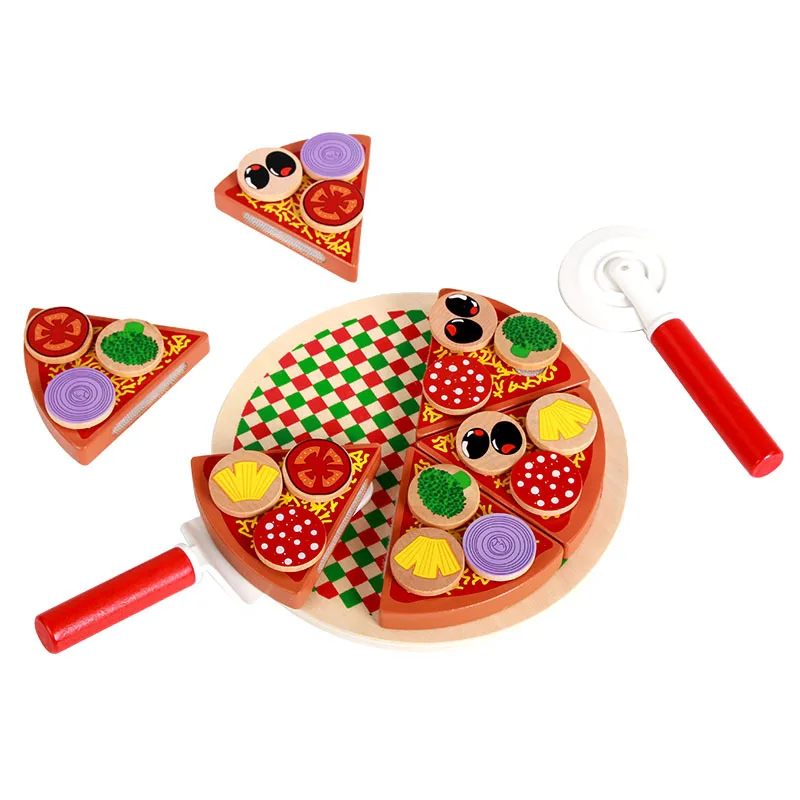 25% HKD48.6 Buy XPeng 9868
+12.74% HKD24.24 Buy SANDS CHINA 1928
+12.41% HKD106.
9 Buy NIO 9866
+10.9one% HKD11.28 Buy XIAOMI CORPORATION 1810
-4.58% $74.82 Buy PayPal PYPL
-4.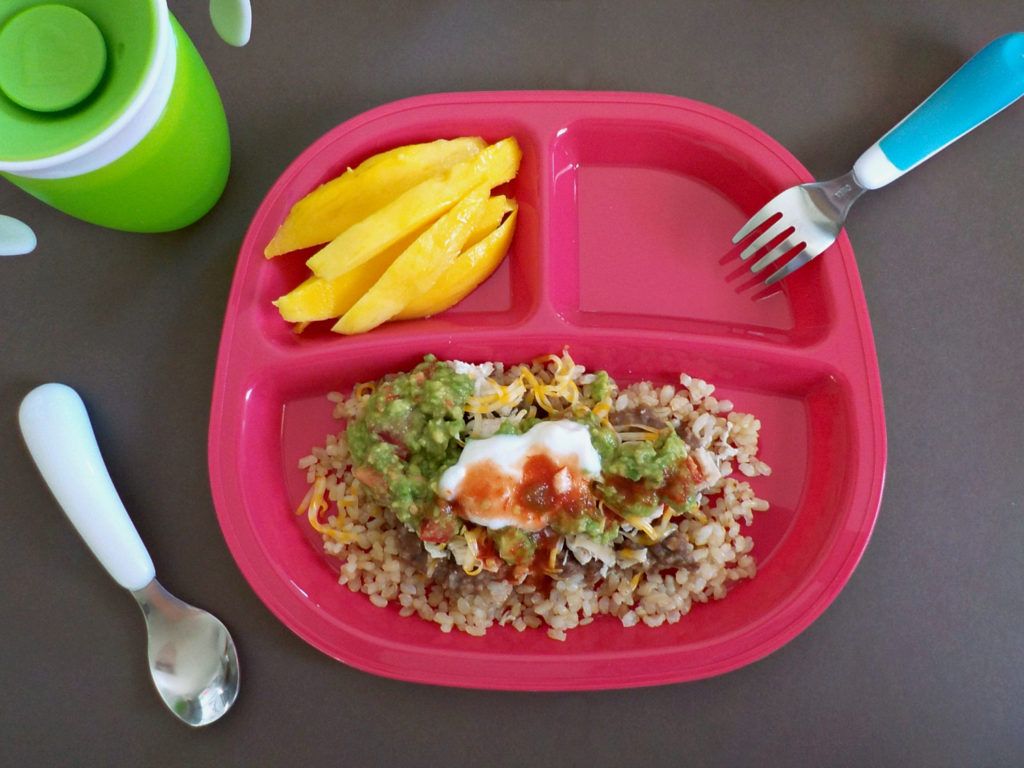 36% $16.23 Buy Novavax NVAX
-3.64% $14.58 Buy Cars.com CARS
-3.4% $6.
54 Buy Southwestern Energy SWN
-2.83% $26.05 Buy Tata TTM
+1.22% ₽8,912 Buy CNY/RUB
+0.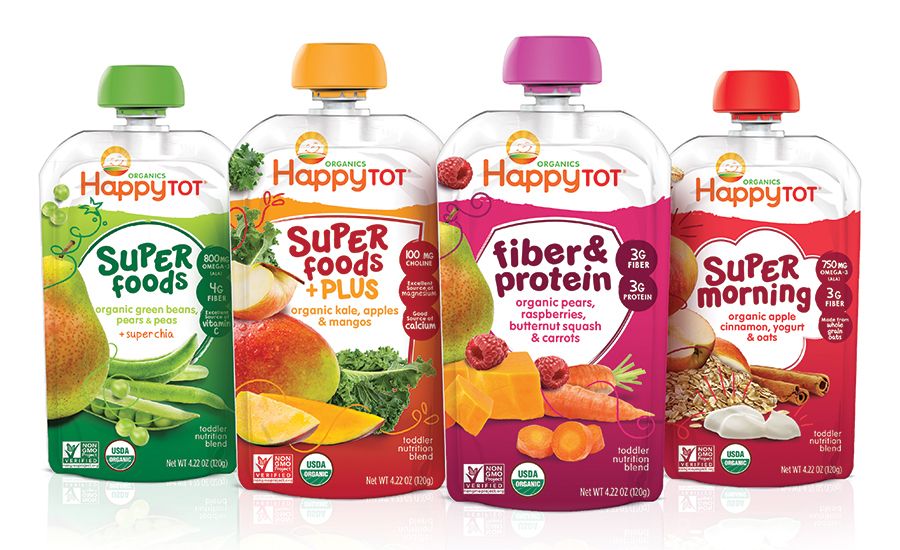 63% ₽65,408 Buy EUR/RUB
+0.46% $1,053 Buy EUR/USD
+0.25% RUB62,153 Buy USD/RUB
— — Buy CHF/RUB
— — Buy GBP/RUB
+1.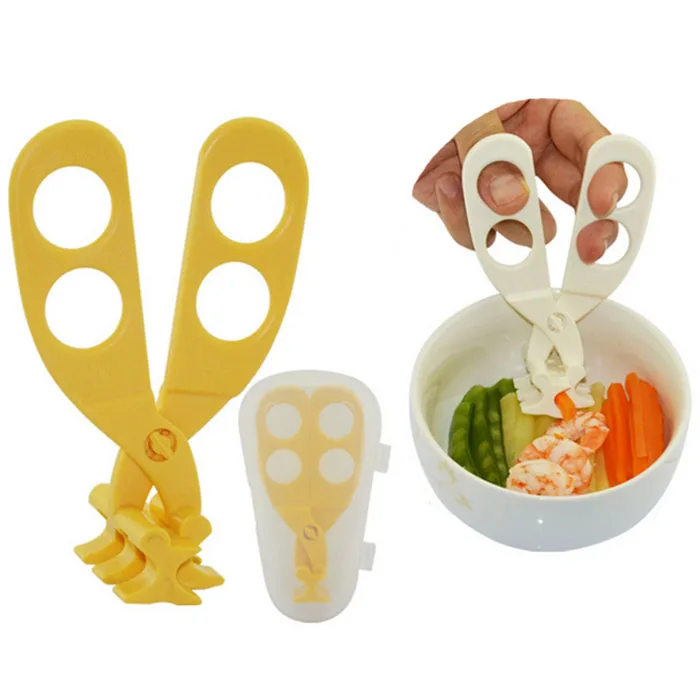 61% $22.76 Silver +0.68% $1,036.9 Platinum +0.56% $1,785.9GOLD +0.29% $89.49 BRENT
+0.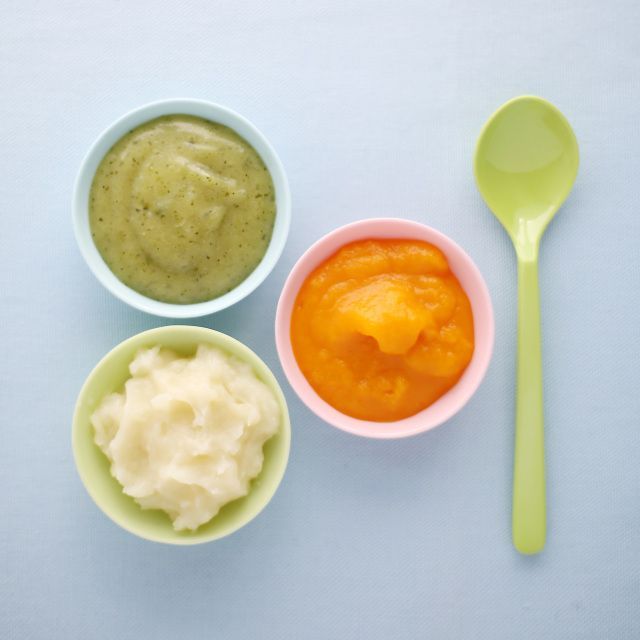 9% 2 199.96 IMOEX +0.74% 707.96 Index SPB100 +0.66% 1,114.81 RTSI +0.05% 818.73 IFX-Cbonds
+1.82% ₽64,987 EUR
+1.