Baby reveal food ideas
35 Adorable Gender Reveal Food Ideas
Looking for gender reveal food ideas? Whether you're hosting a gender reveal party and need ideas of food to serve or want a cute way to incorporate food into a gender reveal photoshoot, we have plenty of gender reveal food ideas here! Yum!
He or she, what will it it be? it's time to reveal the gender of your baby! Whether you choose to have a gender reveal party to celebrate publicly, or you do a private photoshoot with colored powder to find out the news, you can use these gender reveal food ideas as part of your big reveal!
Related Posts:
21 Creative Ways to Announce Pregnancy to Family
Gender Predictor Quiz
Baby Shower Games Guests Will Love
Party Route—Gender Reveal Food Ideas
Gender reveal parties are so much fun and what better way to share if your little baby will be a girl or boy with friends and family by your side? Check out these awesome gender reveal party food ideas to serve and surprise everyone at your gender reveal!
Cake pops are a sweet way to share your baby's gender and are easier to make than you might think.
See how Two Twenty One whipped these blue and pink pops up for her reveal party.
You've probably seen the gorgeous cakes filled with blue or pink candies inside. This non-traditional gender reveal cake from Bridges and Balloons shares their baby's gender with words inside. Add a cake topper to make this extra cute!
Guests will swoon over these cotton candy cupcakes from Cooking Classy! A cupcake, topped with pink and blue cotton candy and a secret inside? This cupcake has everything!
Chocolate dipped pretzel rods are another easy DIY treat you can make with a little food coloring. Do pink frosting, blue, and swirled options for those who just can't decide! Embracing Homemaking made the cutest pretzel rods and shares her how-to with us.
These confetti Oreos from Sprinkles for Breakfast look AH-MAZING! Pink and blue frosting, topped with sprinkles turn these everyday cookies into something special for your party.
Put a spin on traditional chocolate covered strawberries with pink and blue covered strawberries.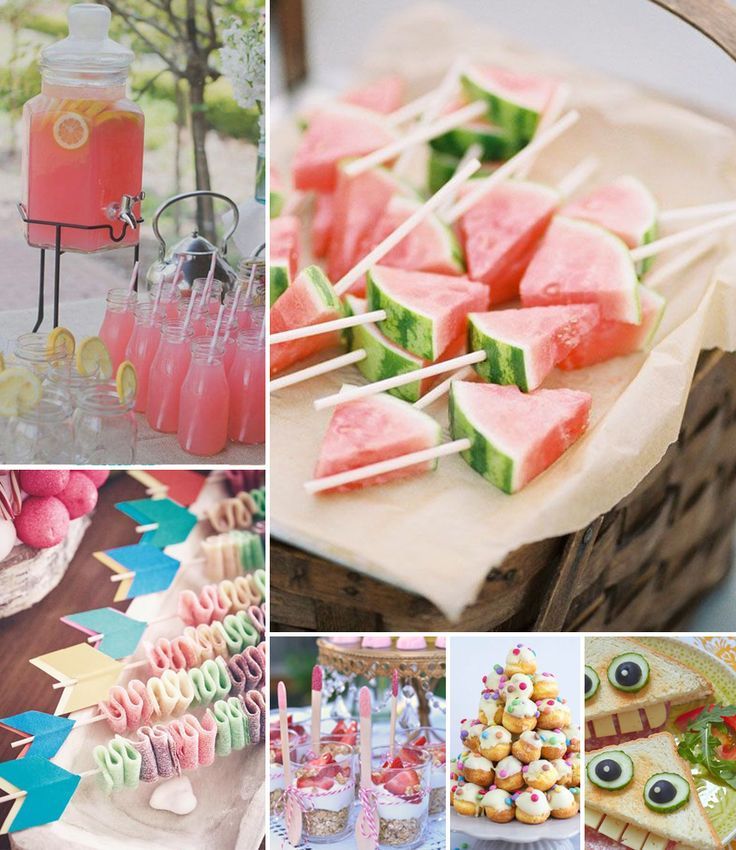 These are so unique and look so good! Balancing Motherhood's strawberries are beautiful and look so yummy!
Grab these colored marshmallow pops from Sweet and Tender Dreams in pink and blue for a fun treat or party favor!
These adorable baby Nutter Butters from For the Love of Food add a little character and a lot of cuteness to this everyday snack. Whip up a batch for your party!
Add some color to ice cream cones and bowls and keep the intrigue going for your gender reveal party. Kara's Party Ideas showcases these yummy treats!
Who doesn't love a good donut? These buttercream filled donuts have a special surprise inside—the baby's gender! See how The Organized Mom Life made these happen.
Make pink and blue snow cones for a gender reveal food idea guests won't forget! Use pink and blue syrups to color your party.
Pass the sprinkles because here's another take on pretzels using bite-size pretzels and a little frosting from We are Dipping Chocolate! I love sweet and savory so this is the perfect combination of pink and blue food!
Everyone is waiting to know what your baby will be! Give them something to chew on with pink and blue licorice straws.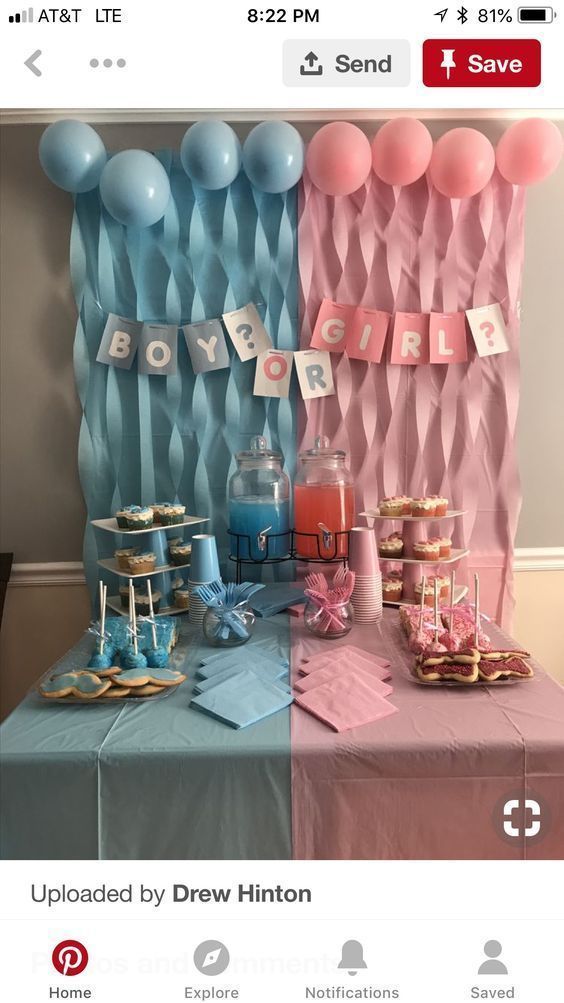 Mom Intern made these fortune cookies to do a family gender reveal. Everyone opened them at the same time to see what they were having! This project is a little more time consuming but 100% creative.
Another take on using Oreos as a gender reveal food idea! This one from Rhea Baby Shower uses chocolate covered Oreos and has colored sprinkles inside!
Take a break from all the pink and blue and add some color to the party with M and M candies. Serve nuts or no nuts to keep with your gender reveal party food theme!
Display pink and blue rock candy in vases for some pretty decor and a yummy treat. Or turn it into a game for what guests think baby's gender will be.
Take a break from all the sweetness with these gender reveal deviled egg recipe from Just A Pinch. These turn out so pretty and are a unique snack for you party.
Serving blue and pink drinks in large pitchers will complement all your gender reveal food ideas and quench guests' thirst as they wait to find out what you're having.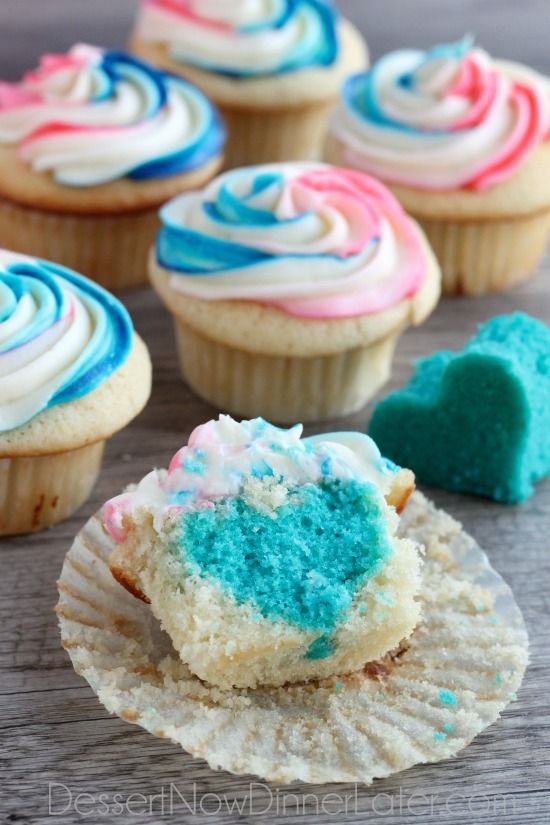 Get the raspberry lemonade recipe from Growing the Givens.
You can also keep it super simple by serving pink and blue colored juice boxes. Perfect for an easy solution or for the kids at your party!
If you're serving canned drinks or beer, keep them cool in these we're here for the sex gender coozies! You can get a lot of fun photos with these!
Gender Reveal Food Ideas that are Photo Worthy!
Want a more private and intimate setting to find out your baby's gender but still want photos that are Instagram worthy? Use these gender reveal food ideas to snap a pic of your baby's gender and then share them with everyone in style!
Use Ice cream for a gender reveal photo op or make a whole party out of it! This adorable ice cream social from The Cotton Collective is so cute!
Get older siblings involved with this easy pie in the face gender reveal idea from Remodelaholic. The video of their whole family is ADORABLE!
Bite into cupcakes with colored frosting to find out what you're having! A delicious way to get some fun pictures.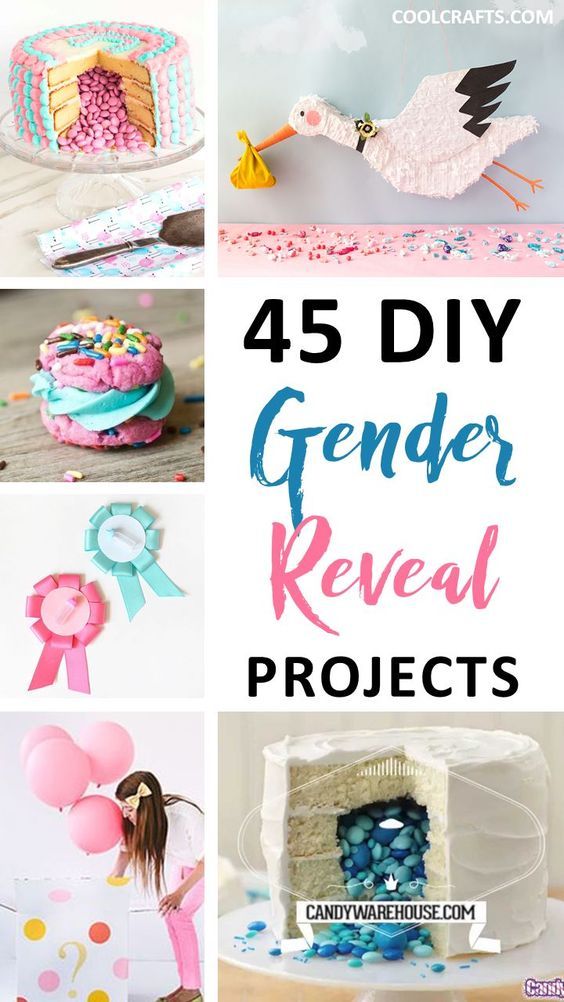 Announcing a halloween pregnancy? Decorate a pumpkin and fill it with ribbon. Grab your camera and get ready to snap away as your older child checks to see what color ribbon is inside.
A super simple way to reveal the gender is to hold pink and blue colored candy in your hands. Then cover up the color that baby won't be to reveal the gender!
Want to get your pets involved? Dog lovers will swoon over this dog smash cake from Love Inc. The dogs will really appreciate it as well!
Grab your sweetie, some blue and pink bubblegum and get ready to blow the biggest bubbles to reveal baby's gender. I love this idea from Let Me See You Sparkle Photography.
Are your toddlers as obsessed with lollipops as mine is? Get them in the fun for baby sister or brother by letting them announce the gender with a lollipop announcement like this one from Whistle and Ivy.
You can buy Hershey's candy bars and color in the "HE" or "SHE" part with blue or pink marker to share your baby's gender with a chocolate bar.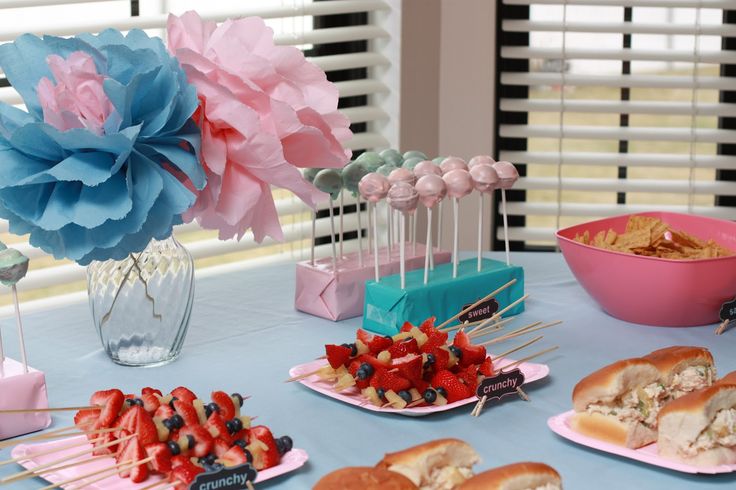 Hold these up in your photo to share what baby will be!
Feeling extra brave? Hallstrom Home shares her egg roulette gender reveal. This would be such a fun gender reveal game for the parents-to-be to play at their gender reveal party! Watch the full video to see how it turns out!
Let your young child go wild smashing pumpkins to find out if they'll be having a baby sister or brother. This would be so fun to do as a kid or adult!
We love these gender reveal food ideas so much! Did you do a fun gender reveal to let everyone know what you were having?
IF YOU LIKE THIS IDEA, DON'T FORGET TO PIN IT!
Amy Motroni
I'm Amy and I'm so glad you've stopped by! As a Certified Pediatric Sleep Consultant, my goal is to walk you through the process of getting your baby to sleep, so your whole family gets the rest they need!
My blog is full of things to help you celebrate motherhood including baby nursery ideas, sleep schedules and sleep tips, fun printables, baby registry must-haves, and so much more.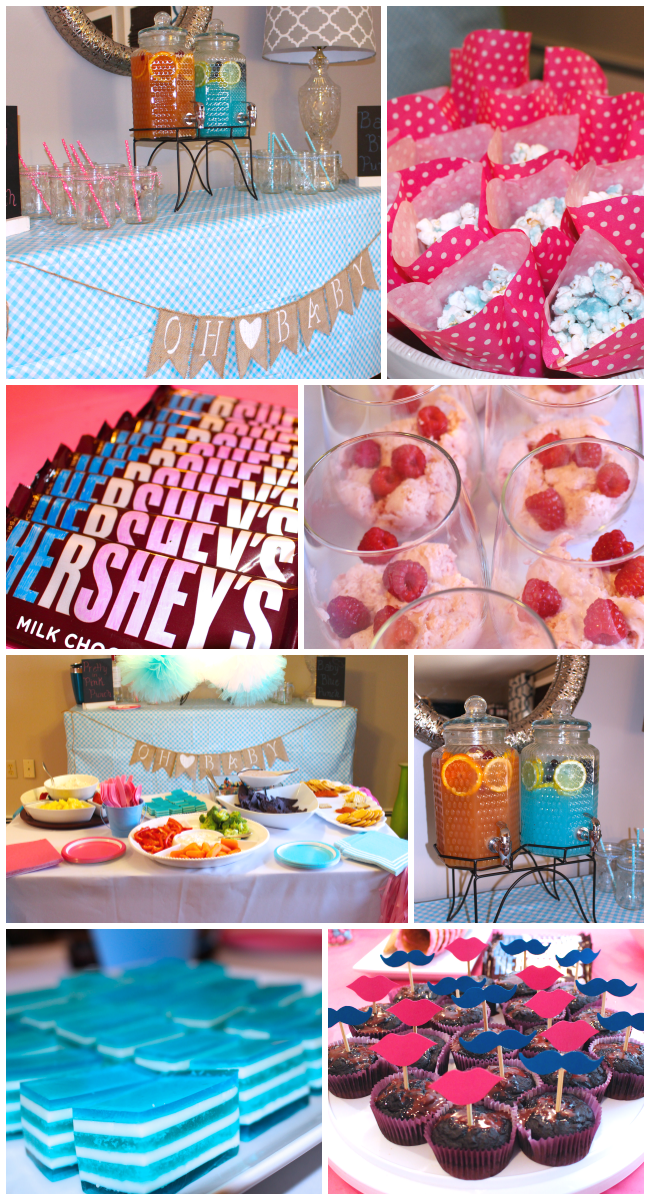 Latest posts by Amy Motroni (see all)
30 Exciting Baby Gender Reveal Party Ideas
Host a gender reveal party with these delicious food ideas your guests will relish.
Image: Shutterstock
When a woman is expecting a baby, every person around her is curious about the gender of the baby. To help you announce the gender of your little one in a grand way, we bring you some of the most amazing gender reveal party ideas. The excitement around guessing whether it's going to be a boy or a girl is unmatched and probably the best part of expecting a baby. With the help of some food recipes and plating ideas, give some clues to your guests to guess the gender of the baby at the baby shower party. This has got to be the cutest idea ever to reveal the gender of your child who's going to be around all these lovely people very soon.
Related: 10 Unique Gender-Revealing Party Ideas For 2022
30 Gender Reveal Party Food Ideas
Here are some of our favorite gender reveal party food ideas.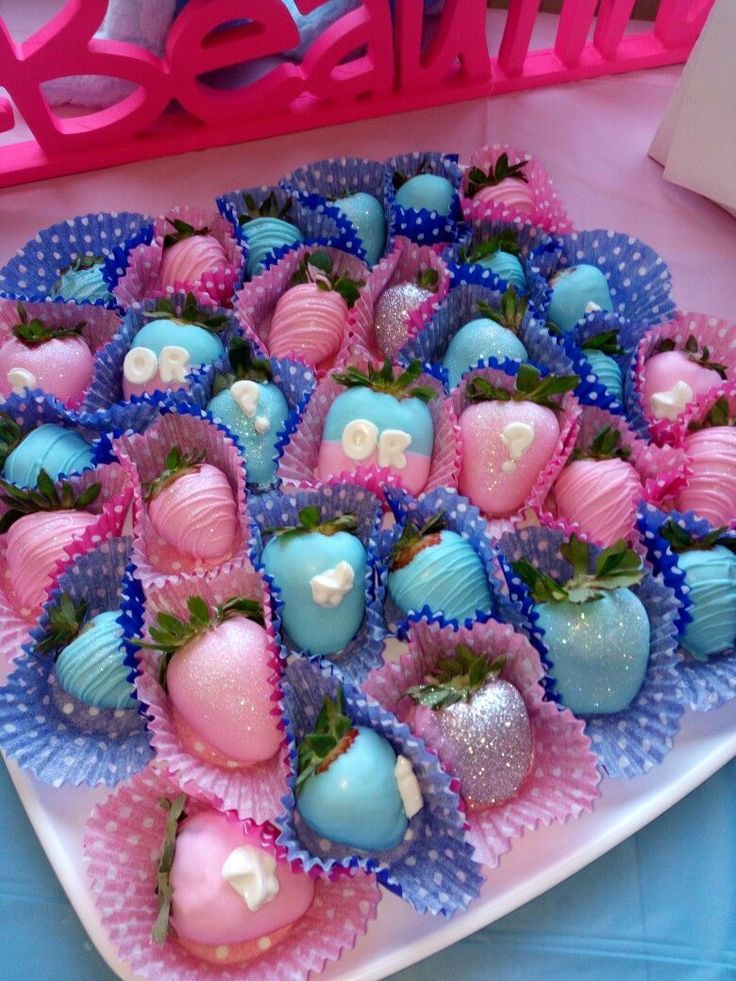 Most of them are super simple, so you will not have to spend the whole day slogging in the kitchen. Instead, you can easily prepare these and enjoy the day with your guests.
1. Cake pops
Image: Shutterstock
Cake pops are very easy to make and look fabulous. Everyone at the party will love having these bite-sized treats.
You will need:
1 cake mix
1/3 cup icing
Candy Melts
Lollipop sticks
Sprinkles (optional)
How to make:
Bake a cake.
Once the cake has cooled down, crumble it and mix the icing with it so that it is dense but not too gooey.
Use a scoop (or your hands) to make small balls of the mixture.
Melt the Candy Melts in the microwave.
Quickly dip each ball in the melted Candy Melts and place it on a tray.
Stick in a lollipop stick.
Add sprinkles, if you are using them.
When everything is done, refrigerate for 30 minutes or pop them into the freezer for 15 minutes.
2. Polka dot cake
Image: Shutterstock
You must have seen those beautiful cakes with colored frosting inside at other reveals. If you have been wondering how to make them, let us tell you they are super easy to make.
You will need:
Two eight-inch round layer cakes
Blue or pink frosting (depending on the gender of the baby)
White frosting
How to make:
Place one cake layer on a plate.
Put a thick layer of white frosting all over the top edge of the layer.
Spread a cup of pink or blue frosting inside the white circle. Spread it carefully so that there are no accidental reveals before you want. If you wish, you can add more layers of colored and white frosting.
Place the other layer on top and cover the top and sides with white frosting.
3. Surprise cupcakes
Image: Shutterstock
If you are not do not want a huge cake at your announcement, try cupcakes instead.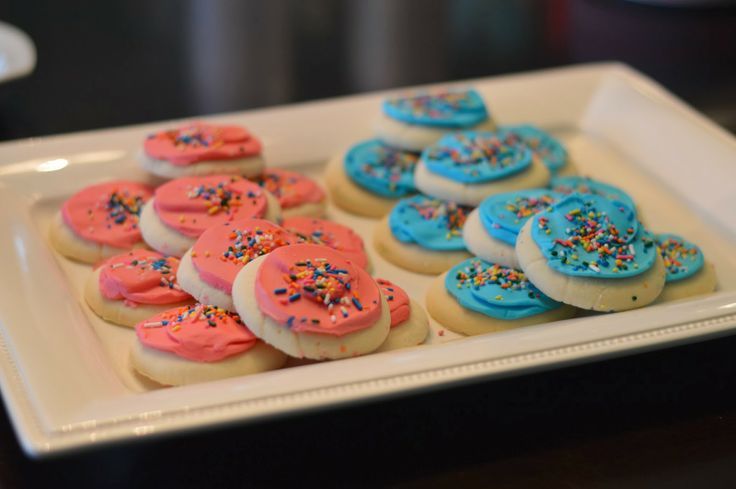 Everyone loves cupcakes because they are dainty, bite-sized, and tasty. You can decorate your cupcakes according to the sex of the baby and ask the guests to take a bite to reveal.
You will need:
2–3 packs of cupcakes (according to the number of guests), or you can bake a batch
Pink and blue frosting
2 piping bags
Paring knife
How to make:
Use the paring knife to cut a pit on the top of each cupcake.
Fill a piping bag halfway with pink frosting and the other half with blue frosting.
Fill another piping bag with pink or blue food color, based on the sex of your baby.
Use the color to fill the pit at the top of each cupcake.
Use the other piping bag to decorate the top of the cupcake such that the filled color is not visible from the outside.
Related: 20 Beautiful Baby Shower Cupcake Ideas To Relish At The Party
4. Cotton candy cupcakes
Image: iStock
Here is another awesome gender reveal food idea for cupcake lovers.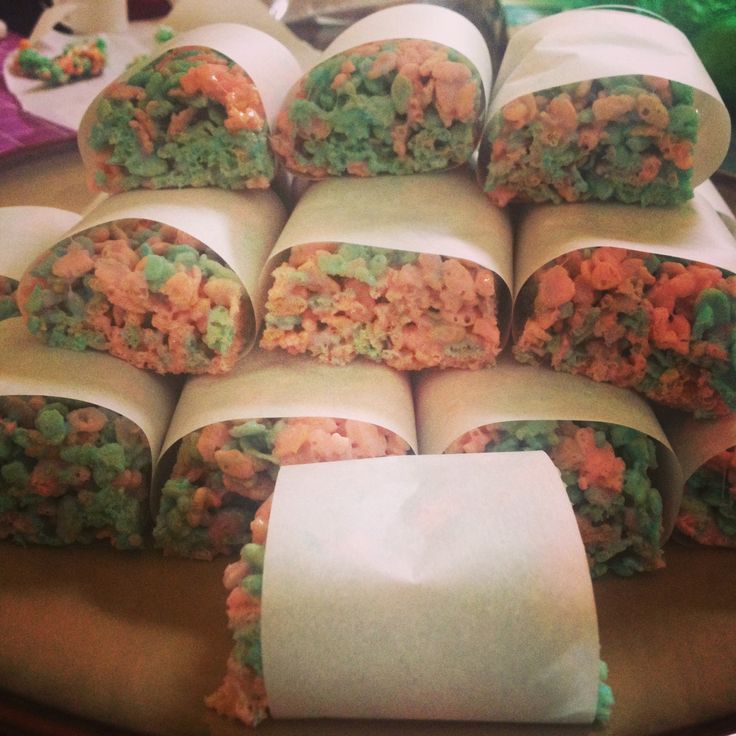 You might remember your childhood days gorging on cotton candy. These cupcakes take you down that memory lane right when you are about to become a parent to a child yourself now.
You will need:
Cupcakes
Frosting (pink or blue)
Mini cotton candy
How to make:
You can follow the steps given above for the surprise cupcakes.
Cover the top of each cupcake with cotton candy.
5. Chocolate-dipped pretzel rods
Image: Shutterstock
Everyone loves pretzels, and these chocolate-dipped pretzel rods are so yummy and gorgeous that your guests will not be able to resist picking up one more. They are also super easy to make — just right for the big reveal.
You will need:
Pretzel rods
White Candy Melts
Pink and blue Candy Melts
Sprinkles and other candy decoration (optional)
How to make:
Melt the Candy Melts.
Pour the candy over two-thirds of the pretzel rods and shake gently to remove the excess.
Place the pretzels on waxed paper to cool.
Allow the pretzels to cool completely before coating with another color.
Allow the pretzels to cool to room temperature before storing. Do not refrigerate.
6. Sweet cereal treats
Image: Shutterstock
Give a healthy twist to your gender reveal party food by adding cereal bars that everyone loves. Cereal bars are not only healthy but also easily available.
You will need:
Cereal bars of your choice
Candy Melts in pink or blue
How to make:
Melt the Candy Melts.
Dip the cereal bars halfway into the melted candy and place them on waxed paper to set.
If you want to add an element of surprise, you can add a layer of white candy and sprinkles over the top. Ask your guests to take a bite for the big reveal.
7. Dyed deviled eggs
Image: Shutterstock
Dyed deviled eggs are not only for Easter. You can make beautiful dyed eggs for your gender reveal party, too. Add a twist to the regular dyed egg by deviling it with your favorite filling.
You will need:
Blue or pink food colors
Vinegar
Eggs
Water
Wire egg holder
How to make:
Place the eggs in a vessel and fill it with water. The water should cover the eggs completely.
Boil the eggs for 12–15 minutes. Let the eggs cool and remove the shells.
Boil some water in a separate bowl and add a teaspoon of vinegar and the food color.
Using a wire egg holder, dip each egg in the bowl with the color mixture. Allow each egg to sit for at least ten minutes to absorb the color well.
Place the eggs on a kitchen towel to dry completely.
Cut the eggs vertically and add the filling of your choice.
8. Pinata cake
Image: Shutterstock
Just use your favorite layer cakes to create a surprise gender reveal masterpiece.
You will need:
4–5 cake layers
White frosting
Pink or blue candies
Sprinkles
How to make:
Keep two cake layers intact for the top and the bottom of the cake. Cut a circle in the middle of the other layers.
Stack the layers on top of each other using frosting.
Before placing the topmost layer, fill the center of the layers with colored candy.
Place the uppermost layer and cover it completely with white frosting. Decorate as you like.
When you cut the cake at your party, the candies in the center will roll down, revealing the gender of your baby.
9. Lemonade
Image: Shutterstock
Every party needs drinks. Since this is a gender reveal party, you can include lemonade for everyone to enjoy.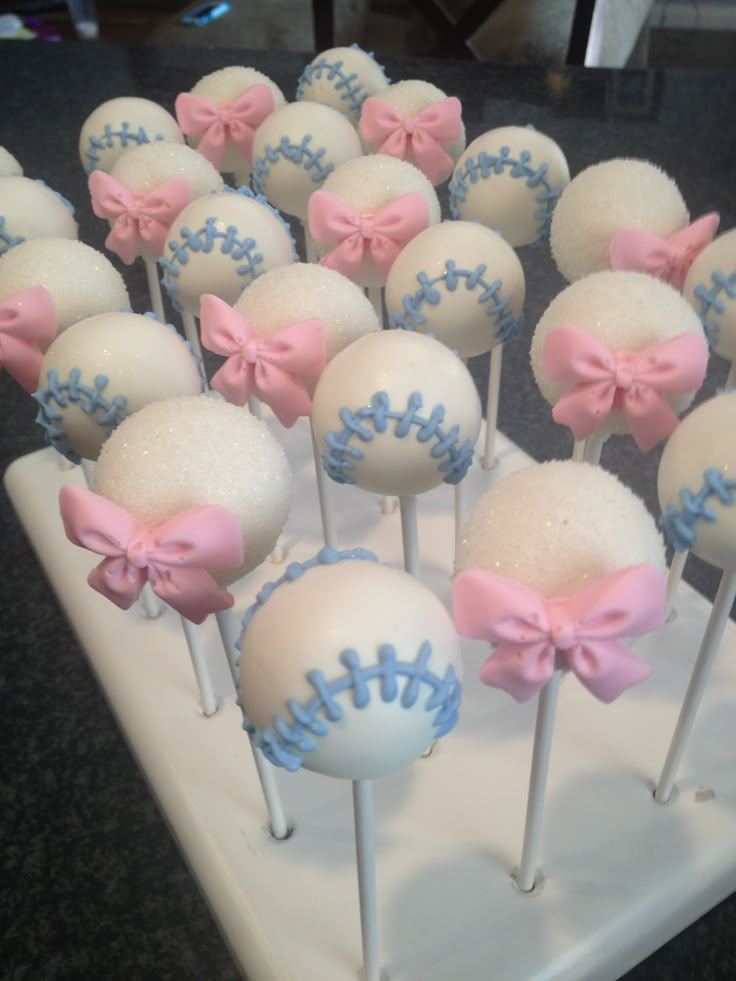 Add a twist to the regular lemonade by giving it a dash of color.
You will need:
Lemons
Water
Pink food color or strawberries or raspberries
Blue curacao syrup or blue food color
How to make:
Make lemonade.
Use strawberries, raspberries, or pink food color to make the lemonade pink.
Use blue curacao syrup or blue food color to make the lemonade blue.
You can also make colored ice and add it to regular lemonade.
Related: 25 Easy Baby Shower Recipes That Are Flavorful
10. Colored popcorn
Image: Shutterstock
Candied colorful popcorn is a great idea to announce the gender of your baby to the world. It tastes great and does the big reveal just as well.
You will need:
Popcorn kernels
2 cups sugar (granulated)
Water
Butter
Pink or blue food color
Salt
How to make:
Make the popcorn as per the instructions on the packet.
In a bowl, bring sugar, water, and butter to boil on medium heat for three minutes. Stir continuously.
Add food color and salt.
Pour the mixture over popcorn and stir well to coat evenly.
Spread on baking sheets and dry for 1–2 hours until the mixture is no longer sticky.
Store in airtight containers, and serve in paper cones.
11. Chocolate-covered strawberries
Image: Shutterstock
Everyone loves chocolate-covered strawberries. They are the ultimate luxury food, and they look beautiful and taste fantastic. All you need is some white chocolate instead of the brown one, and you are set.
You will need:
White chocolate
Pink or blue food color
Strawberries
How to make:
Melt the white chocolate, and add a few drops of food color to it. Mix well.
Dip each strawberry in the melted chocolate to coat it well. Shake it well to remove the excess.
Place on waxed paper to cool.
12. Babies in a blanket
Image: Shutterstock
Your gender reveal party needs some savory food items too. Babies in a blanket are perfect bite-sized crunchy snacks that your guests can never get enough of.
You will need:
Frozen puff pastry
Raspberry or blueberry jam
Dijon mustard
Camembert cheese
Miniature smoked sausages
1 large egg
Water
How to make:
Thaw the frozen puff pastry. Preheat the oven to 425 degrees.
Unfold the puff pastry and cut into nine squares. Cut each square into two triangles.
In a bowl, mix three tablespoons of jam and one tablespoon of mustard. Spread this mixture over the puff pastry triangles.
Cut the round of cheese in half and cut each half into nine wedges.
Place a piece of cheese and a sausage on each triangle. Fold the pastry over the sausage and cheese. Press to seal.
Place the folded puff pastries on a baking sheet lined with parchment paper.
In a small bowl, whisk the egg, and add a tablespoon of water to it. Brush over pastries.
Bake until golden brown for 15–17 minutes.
13. Surprise cookies
Image: Shutterstock
Your guests will be really surprised by the big reveal when these cookies are on the food list. Use candy coating disks to reveal the baby's sex and watch your guests admiring your ingenuity.
You will need:
Butter
Confectioners' sugar
Vanilla cream
Flour
Toasted and finely chopped pecans, almonds, and walnuts
Pink or blue candy-coating disks
Salt
How to make:
Take butter, sugar, and vanilla cream in a large bowl and whisk till light and fluffy.
In another bowl, mix flour and salt, and add in the creamed mixture in batches.
Whisk well, stir in nuts, and refrigerate for an hour or more. The texture of the mixture should be firm.
Preheat the oven to 350 degrees.
Shape dough into balls and place on a baking
Insert a candy-coating disk into the center of each cookie and cover the disk completely.
Bake for 12–15 minutes until the bottoms are light brown.
Take confectioners' sugar in a bowl and roll the cookies in it while still warm.
Cool completely.
14. Confetti Oreos
Image: Shutterstock
Everyone loves Oreos. So, use this love for Oreos to your advantage, and include them in your gender reveal party.
You will need:
Oreos
White chocolate
Pink or blue food coloring
Sprinkles
How to make:
Melt the white chocolate and mix a few drops of food color in it.
Dip Oreos in the melted chocolate and add some sprinkles to them.
Place on a waxed sheet to cool.
15. Marshmallow pops
Image: Shutterstock
Give your guests these super soft and sweet marshmallow pops.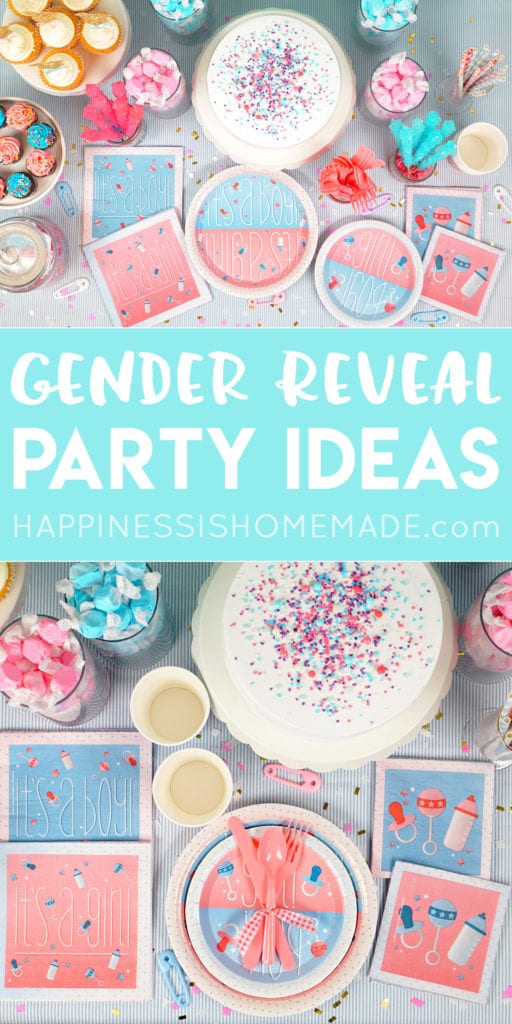 They are super easy to make and look pretty.
You will need:
Marshmallows
White chocolate
Pink or blue food color
Lollipop sticks
How to make:
Push a lollipop stick into each marshmallow.
Melt the chocolate and add food color.
Leave some white melted chocolate for decorations.
Dip the marshmallows in the melted chocolate.
Drizzle the rest of the white chocolate on the marshmallows and allow them to cool.
16. Berry bars
Image: Shutterstock
These yummy berry bars are one of the best ways to announce the sex of your baby to the world. They are easy to make, delicious, and unique, so your guests will remember the treat for days.
You will need:
1 ½ cup sugar
1 tsp baking powder
3 cups all-purpose flour
1 cup butter or shortening
1 egg
1 pinch salt
4 cups raspberries or blueberries
3 tsp cornstarch
How to make:
Preheat the oven to 375 degrees.
Grease your baking pan.
Whisk together one cup of sugar, flour, baking powder, salt, butter, and egg. The dough should be crumbly.
Pour half of this dough into the baking pan.
Mix the remaining half cup of sugar, the cornstarch, and the berries.
Pour this mixture over the dough in the baking pan.
If there is any dough remaining, crumble it over the berries.
Bake in the oven for around 45 minutes till the top is golden.
17. Cutie cookies
Image: Shutterstock
If you love baking cookies, this food idea is right up your alley. All you need is a baby-themed cookie cutter, and you are set for the party. Decorate the cookies with colored icing for the big reveal.
You will need:
Cookie dough
Pink or blue frosting
White frosting
How to make:
Roll out the cookie dough.
Cut it into different shapes using your favorite cookie cutter, and bake.
Decorate with pink or blue frosting and use white frosting to decorate.
18. Cotton candy toast
Image: Shutterstock
Here's another cute drink you can include in your gender reveal party. It comes with cotton candy on the side, denoting the baby's sex.
You will need:
Raspberry or blueberry syrup
Sparkling grape juice or sparkling water
Pink or blue cotton candy
How to make:
Mix raspberry or blueberry syrup with sparkling grape juice.
Place a mini cotton candy on the rim of the glass.
19. Ice cream bowls and cones
Image: Shutterstock
If you are throwing a gender reveal party in summer, you may as well include lots of ice cream. And where there is ice cream, there are bowls and cones. You can decorate these in the colors of your baby's sex and enjoy distributing them among guests.
You will need:
Wafer ice cream cones and bowls
White chocolate
Pink or blue food color
How to make:
Melt the white chocolate and add food color.
Dip the wafer cones and cups in the chocolate, just enough to cover the rim.
Place on a kitchen towel to cool and set.
20. Sherbet punch
Image: Shutterstock
This punch will surely be a hit at your party. Customize the color of the sherbet punch according to the sex of your child, and you are all set.
You will need:
Raspberry/strawberry/blueberry ice cream
Ginger ale
Frozen raspberries or blueberries
How to make:
Scoop the ice cream in a punch bowl or individual cups.
Pour ginger ale slowly over the ice cream. It will fizz a lot.
Let the drink sit for at least ten minutes so that the ice cream melts into the soda.
Decorate with frozen berries and serve with a straw and a spoon.
21. Cotton candy Oreo truffles
Image: Shutterstock
Cotton candy Oreos are the lightest and fluffiest tasting Oreos. You can now use these heavenly Oreos and make them into tasty truffles covered with pink or blue color.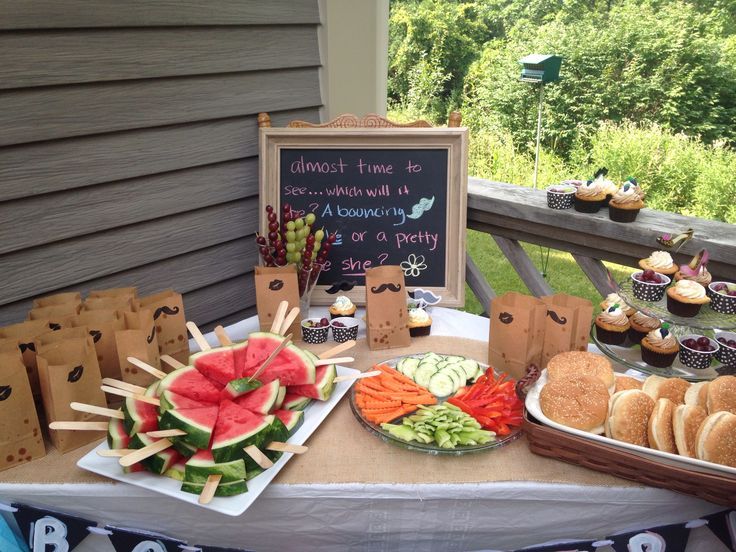 You will need:
Cotton candy Oreos
Cream cheese (softened)
Blue or pink candy melts
How to make:
Put the Oreos in a food processor and pulse until fine. If you don't have a food processor, place the cookies in a Ziploc bag and roll a rolling pin over them until finely crushed.
Mix cream cheese with the powder till the dough is smooth.
Make one-inch balls from the dough and place them on waxed paper.
Freeze the truffles for an hour.
Melt the candy melts.
Remove the truffles from the freezer, reshape them to the desired shape, and dip in melted candy using a fork or a toothpick. Make sure the truffles are coated evenly.
Place on waxed paper and allow the chocolate to settle.
Store in an airtight container and refrigerate until ready to serve.
22. Muddy buddies
Image: Shutterstock
Muddy buddies are everyone's favorite, and no one will be able to refuse them.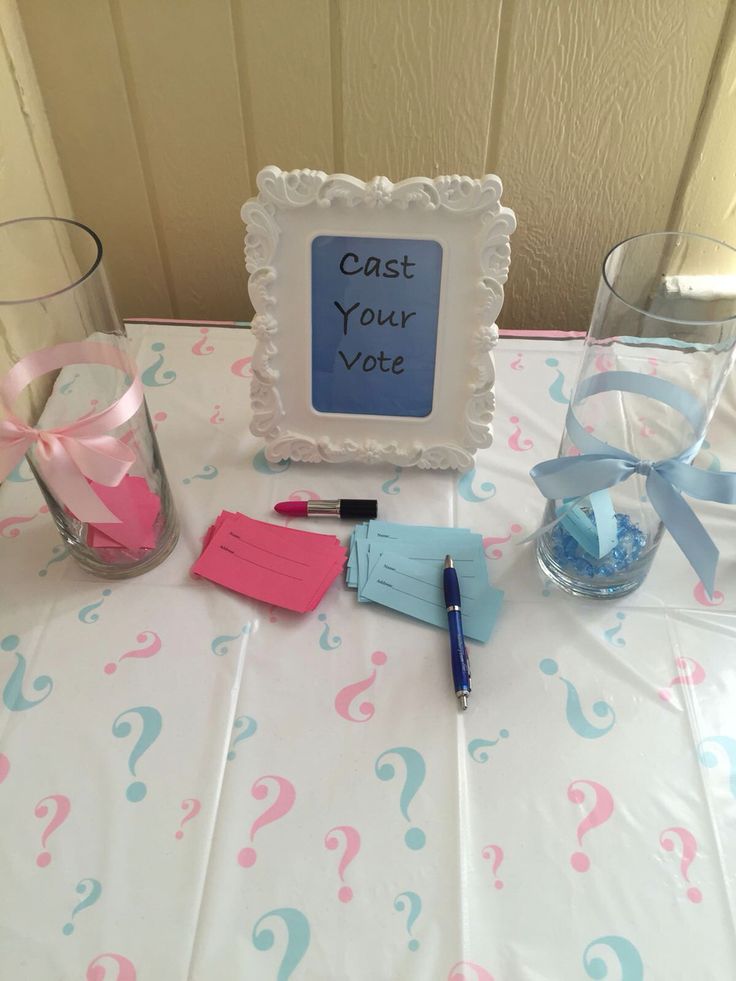 Pink and blue muddy buddies for gender reveal parties are the easiest and tastiest treats you can offer your guests.
You will need:
Rice or corn cereal (or a combination of both)
White vanilla baking chips
Peanut butter
Butter
Vanilla
Powdered sugar
Pink or blue edible glitter or sprinkles
Pink or blue and white candy-coated chocolate candies
How to make:
Pour nine cups of cereal into a large bowl.
Microwave white vanilla baking chips, peanut butter, and butter, stirring in intervals till the mixture is smooth.
Add vanilla and pour the mixture over the cereal evenly.
Spread on waxed paper to cool.
Add the chocolate candies.
Store in airtight containers until ready to serve.
23. Cookie dough M&M truffles
Image: Shutterstock
Cookie dough is a very versatile ingredient that you can find in your kitchen.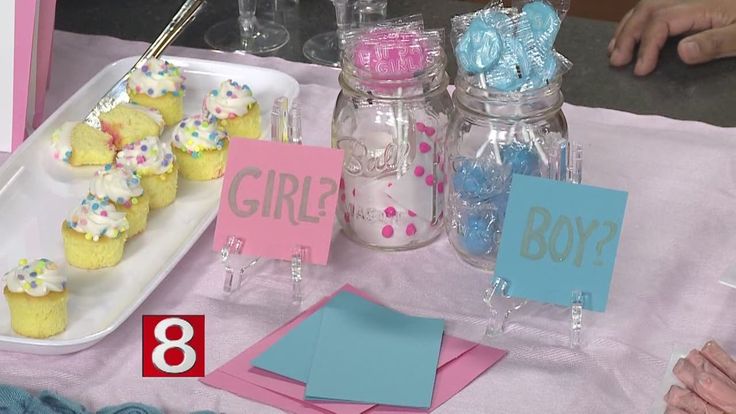 Cookie dough truffles with M&Ms taste heavenly and are very easy to make for your gender reveal party.
You will need:
Cookie dough
Pink or blue M&Ms
Chocolate
How to make:
Roll the cookie dough into bite-sized balls and put M&Ms in them.
Freeze these balls for 15–20 minutes.
Melt the chocolate.
Dip the balls in the chocolate.
Decorate with white chocolate or sprinkles.
24. Nutter Butter baby face cookies
Image: Shutterstock
Nutter Butter cookies are super cute and are always a hit for a crowd. For a gender reveal party, make baby faces out of them, and turn them into cute cookies everyone will adore.
You will need:
Nutter Butter cookies
Pink or blue Candy Melts
Black icing marker
How to make:
Melt the Candy Melts.
Dip each cookie halfway in the melt.
Place on waxed paper to cool.
Using the icing marker, draw two dots for the eyes on the upper half of the cookie.
25. Surprise donuts
Image: Shutterstock
Donuts are an all-time favorite snack. For your gender reveal party, use donuts to wow your guests and do the big reveal.
You will need:
Donuts
Pink or blue chocolate candy
How to make:
You can make it in two ways:
Melt the chocolate and coat the donuts with it. You may decorate them with sprinkles.
Slit the donut and place the candy inside. Heat in a microwave and cover with frosting.
26. Bite-sized pretzels
Image: Shutterstock
Here is another take on pretzels. This time the pretzels are bite-sized and dipped in chocolate, so they are a perfect mix of sweet and spicy.
You will need:
Pretzels
White chocolate
Pink or blue food colors
Sprinkles
How to make:
Melt the chocolate and mix the food
Dip the pretzels in it and place on waxed paper to cool.
27. Licorice straws
Image: Shutterstock
Give your guests something to chew on with these delightful licorice straws that are available in the market in pink and blue. They come in watermelon and blue raspberry flavors and are something that everyone loves.
28. Fortune cookies
Image: Shutterstock
This fortune cookie will tell the guests not the future but the sex of your child. Isn't that a cool idea?
You will need:
Fortune cookies
Chits of paper with the text, "It's a boy/girl!"
How to make:
Open the cookie by placing it on a wet towel and microwaving it.
Pill the flaps open quickly.
Quickly place a paper chit inside, fold it back and place over the edge of a glass to get the original shape back.
Ask your guests to take one each and pull it at the same time for the big reveal.
29. Chocolate covered Oreos
Image: Shutterstock
Here's another Oreos recipe that you will love.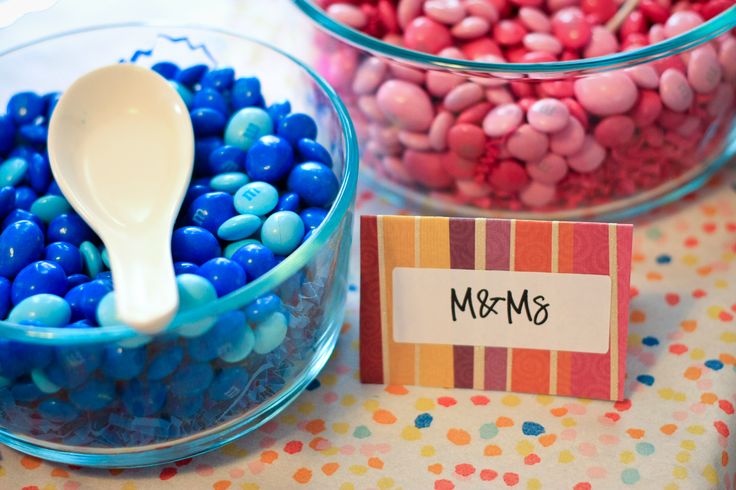 Surprise your guests with this delicious treat.
You will need:
Oreos
Pink or blue sprinkles
Chocolate
How to make:
Melt the chocolate.
Open each Oreo cookie and stick the sprinkles liberally on the cream.
Dip the upper half of each cookie in melted chocolate.
Place on a waxed paper to cool.
30. M&Ms
Image: Shutterstock
If you are in the mood for something naughty but do not want to prepare something elaborate, you can opt for M&Ms with and without nuts and place them in separate bowls with the signs "Nuts" for a boy and "No Nuts" for a girl.
1. Who throws a baby gender reveal party?
A baby gender reveal party is usually hosted by the expecting couple. However, it may also be hosted by the family, including the couple's parents, for other relatives and friends.
2. Are presents given at a gender reveal party?
It is not necessary to give presents at a gender reveal party.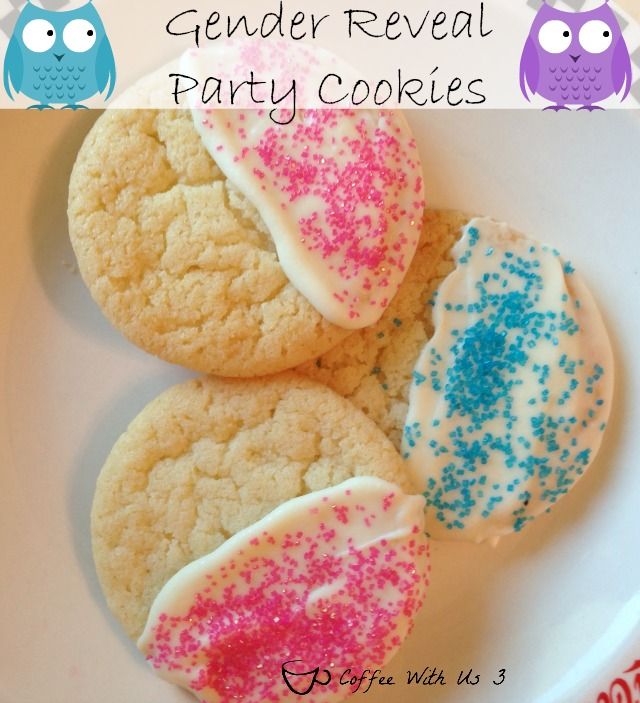 However, if you wish to give something, you may bring a token of love for the expecting mother.
3. When is a gender reveal party hosted?
A gender reveal party is generally hosted in the first three months of pregnancy. However, you may host it along with a baby shower party too.
4. How can I surprise myself at a gender reveal party?
If the parents want to be surprised at the gender reveal party, they may choose a family or friend to organize the party and reveal the gender of the baby.
Gender reveal party ideas help the parents to announce the arrival of the little one to near and dear ones in a grand way. You may choose colors in food items on the same day to reveal your baby's gender. Food items such as cake pops, polka dot cake, surprise cupcakes, cotton candy cupcakes, dyed deviled eggs, colored popcorn, and lemonade can match the color theme of the party. You may choose blue or pink according to the baby's gender or avid color themes if you prefer neutrality.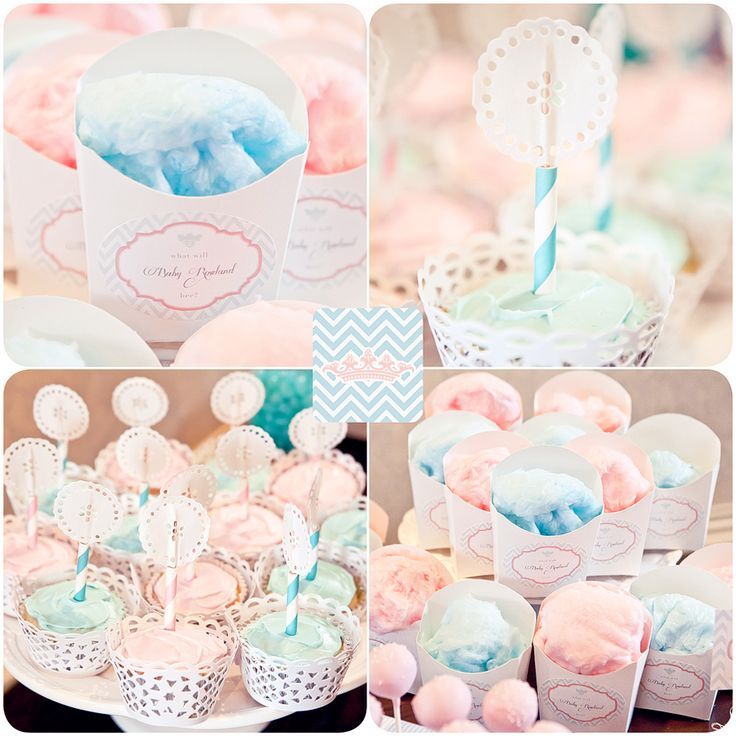 Always ensure that the taste and quality of food is not compromised while choosing colors.
The following two tabs change content below.
Nisha Bharatan is a freelance writer with experience in writing health and finance content for various Indian and international clients. After completing her engineering from Savitribai Phule Pune University, she did content marketing courses to complement her interest in writing. Nisha writes articles centered around kids' development, their activities, crafts, games, and fun elements that keep children and families entertained....
View Profile ›
Children cook - 15 tasty and healthy simple recipes will teach children how to cook
Preparing your baby for an independent life should start from the cradle. It only seems that the little one will be a "hindrance" for mom while she is preparing dinner. In fact, a two-year-old can already be trusted to beat eggs, for example.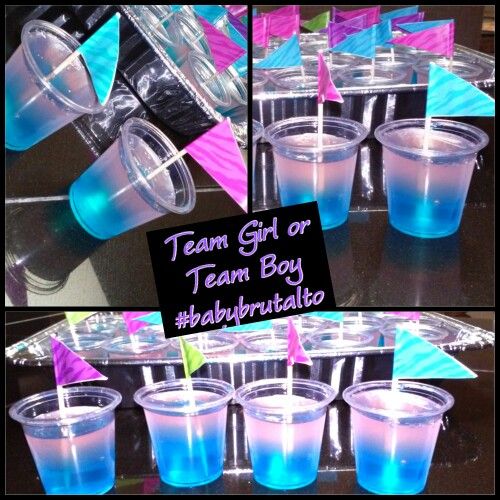 Or sifting flour. A 5-year-old child is already a more experienced helper. He is able to mix the salad, and decorate the dish, and make dumplings. Well, a child over 8 years old can already be allowed to the stove. But only under the supervision of mom! The main thing is to choose the right dish.
Your attention - the best recipes for young chefs!
Sandwiches for the festive table
The simplest dish that even a child of 2-3 years old can easily cope with.
What to look for in the bins:
Bread (sliced).
6-7 lettuce leaves.
A couple tbsp mayonnaise.
Sliced ​​ham and salami.
Sliced ​​cheese.
Green.
Polka dots.
Also pickled cucumbers, olives and boiled carrots (which mother will pre-cut into slices).
No cooking instructions. Because in this case, everything depends only on the imagination of the child (and the mother who helps him).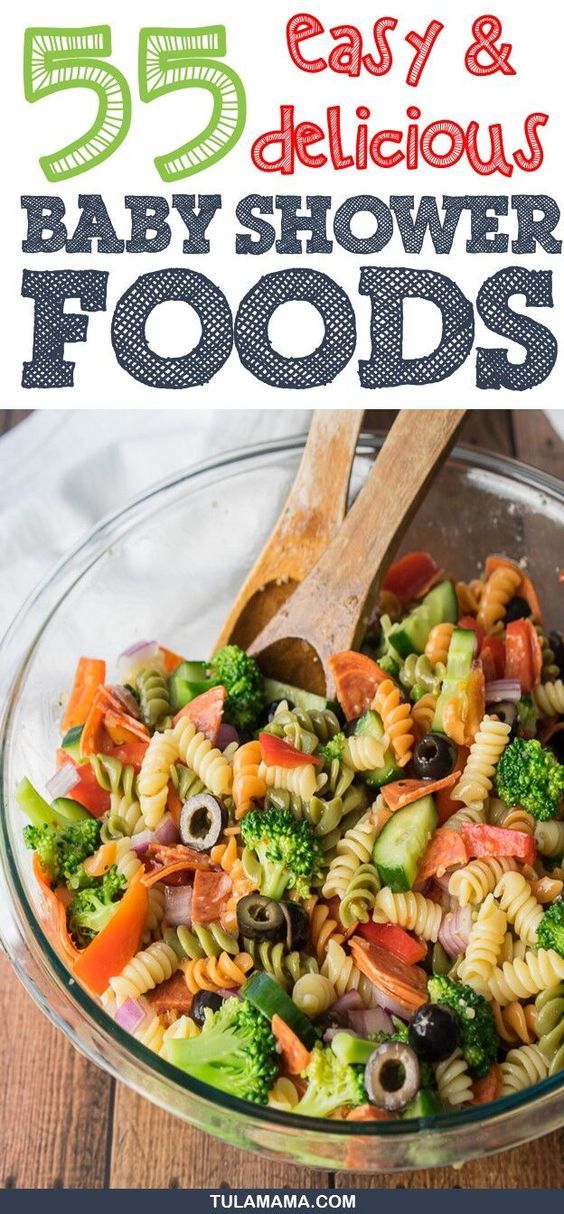 Food, as you know, should be not only healthy and tasty, but also ... aesthetic in appearance. And on sandwiches, that is, where fantasies can roam - mice, cats, Smeshariki, a marine theme and much more.
Stocking up on food "materials" and forward to creativity!
Interesting and delicious meals can be prepared together with children.
Crispy cucumbers in a tub — getting ready for a delicious winter
Yes, just imagine, a child can cook this too. Real pickles prepared by the hands of your own son (daughter) - what could be tastier!
Of course, you will have to help a little, but the main work is on the young cook (let him feel his involvement in the "great"). And if the child himself is also a fan of crunching cucumber under potatoes, then cooking will be doubly interesting. A real adult dish for a growing child.
Don't worry, there are no glass jars or boiling brine in the recipe, and a child over 12 years old can do this Russian dish on their own.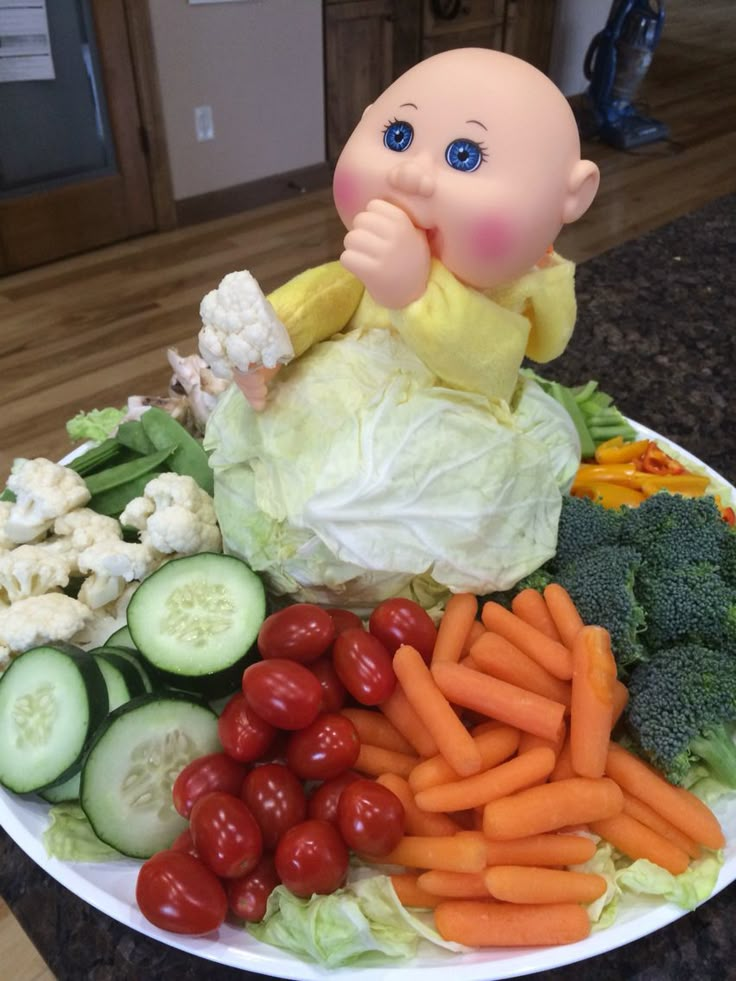 What to look for in the bins:
Fresh, small cucumbers. Quantity - in accordance with the container (about 5 kg).
Salt. For 2 liters of brine - 140 g of salt.
Various spices - fresh and washed. For 5 g of cucumbers: 150 g of dill, 15 g of garlic, 25 g of cherry leaves, 25 g of horseradish (leaves), 25 g of blackcurrant (leaves) and 2.5 g of hot pepper (optional), bay leaf and peppercorns.
Sugar - a couple of tbsp.
2 liters of water.
Instructions:
Rinse the spices thoroughly.
Peel and finely chop the garlic (if a child is not yet trusted with a knife, mother can do this). We crush it with a crush in a mortar (and this is already the task of the child).
We sort cucumbers, choose the smallest and thin-skinned ones. Wash thoroughly and soak in cold water for about 5 hours (so that the cucumbers do not wrinkle in the brine).
We take 1/3 of the spices and cover the bottom of the prepared tub with them. Next - a layer of cucumbers, which must be laid as tightly and vertically as possible ("standing"). Then another layer of spices and another layer of cucumbers. After that, all the cucumber beauty is covered with the rest of the spices, and on top of them we lay horseradish leaves.
Above - oppression, on which the load is placed. And then we pour everything with brine. How to make it? In the water cooled down after boiling (warm, 2 l), we dissolve 140 g of salt and pour our cucumbers so that they are completely covered with brine.
The job is done. We cover with a lid and forget about cucumbers for a couple of days, leaving the "dish" in the kitchen or room.
On the 3rd day, as soon as the process of initial fermentation has started, hide the tub in a dark and cool place for at least a month.
Fruit butterflies - for summer mood!
This recipe is suitable for a 7-9 year old child who is already allowed to use a knife.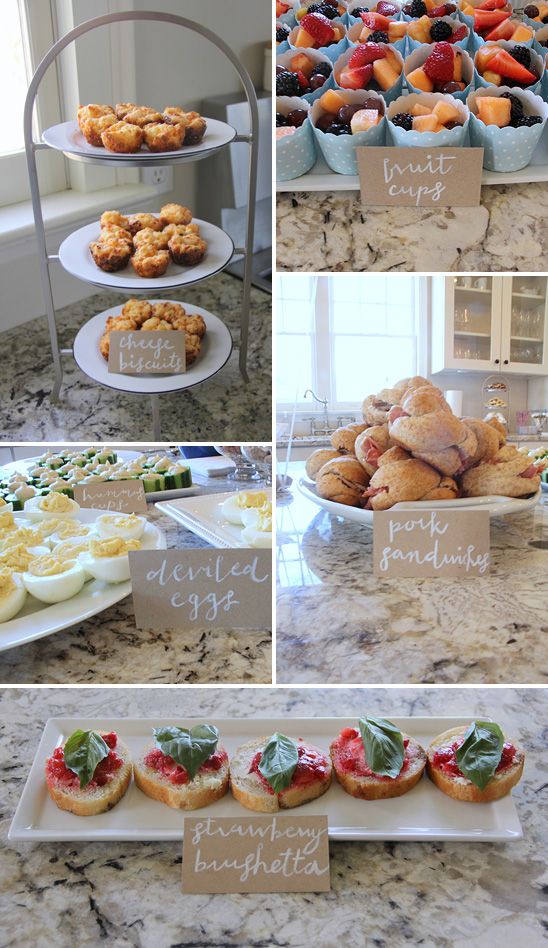 However, you can cook "butterflies" even at 3-4 years old, if your mother helps you wash everything, cut out the wings and plan the antennae.
What to look for in the bins:
Orange.
Grapes (eg Kish-Mish and Ladyfinger).
Strawberry and kiwi.
Zest.
Instructions:
Cut an orange slice in half. And we lay these halves in the shape of butterfly wings.
On the "back" of the butterfly we lay half of the grape berry - the "torso".
We put a small and round grape in place of the head.
From the orange peel we cut thin antennae-stripes, apply to the "head" and slightly bend them to the sides.
Decorate butterfly wings with kiwi and strawberry slices.
Eyes can be made with a couple of drops of melted ice cream.
We lay it out on a plate and ... make the family happy!
If desired, butterflies can be seated on a "meadow" of currant leaves or hidden among marzipan flowers.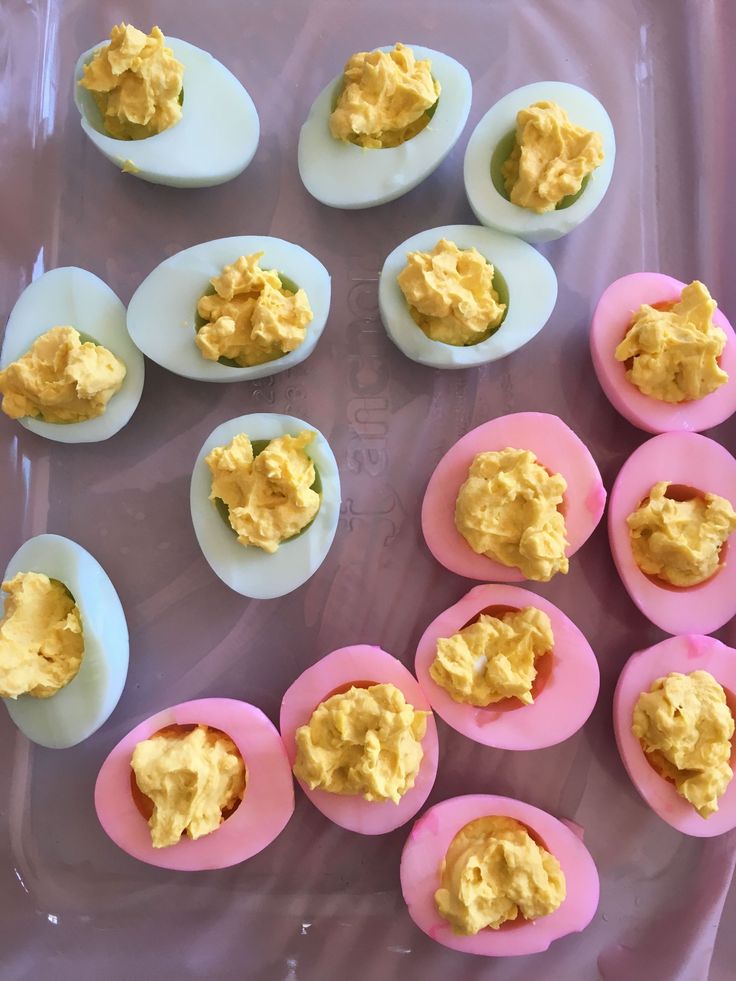 By the way, the last children also love to create.
Homemade apple marmalade
Tastier than store-bought (and safer). Children will not only enjoy cooking this sweet, but also eat it.
Prescription for a child from 12-13 years old. Or - for cooking with mom's help.
What to look for in the bins:
100 ml of water.
½ cup apple/juice.
Gelatine - approx. 20g
Lemon zest - a couple tbsp.
Two glasses of sugar.
Instructions:
Pour gelatine with fresh juice and leave to "swell".
Gently grate the lemon zest so as not to injure your fingers.
Next, pour the sugar in a saucepan with water and add the grated zest to it.
Put the saucepan on the fire and stir thoroughly.
After the sugar dissolves, remove the dishes from the fire and add our swollen gelatin.
Mix everything thoroughly until all lumps are completely dissolved.
Strain the lemon zest through a sieve.
All. It remains to decompose into shapes, cool overnight in the refrigerator, then cut, generously roll in powdered sugar and put on a dish.
Garnish with cranberries, mint leaves.
Tofifi sweets — prepared with nuts and cranberries
An option for an adult child (from 12-14 years old) or for a kid who would not mind helping his mother create a little miracle.
What to look for in the bins:
Hazelnuts - about 35 pcs.
70 g dark dark chocolate.
9 tbsp cream (approx. 10%).
Creamy toffees (the most common, stretchy, not crumbly) - 240 g.
One and a half tablespoons of plums/oil.
One and a half spoonfuls of growths/unscented oils!
Instructions:
Finely chop the toffees, add cream (5 tbsp) and melt in a water bath.
Melted? Remove from heat, add butter and stir until smooth and glossy.
Lubricate the form (this is where the form from the candy box comes in handy) grows / oil (or take a silicone "intricate" form). Even a toddler can do it.
Now we give the baby a spoon and wait patiently until he pours melted toffee into molds.
We clean the nuts (hazelnuts) in advance and lightly fry them, wash the cranberries.
We give the child a plate with nuts and a plate with cranberries - let him decorate sweets.
At this time, mom melts dark chocolate, gradually adds 2-4 tablespoons of cream to it (we look at the consistency) and pours the resulting mass into a container.
We give the child a spoon again. Now his task is to "pour" each future candy with chocolate until it hardens.
Done! We send our sweets to the freezer for 4 hours.
Arrange sweets nicely on a dish and go treat dad and grandma!
Flowers for tired mothers after work
An original snack for a hungry mother who falls down after a hard day's work.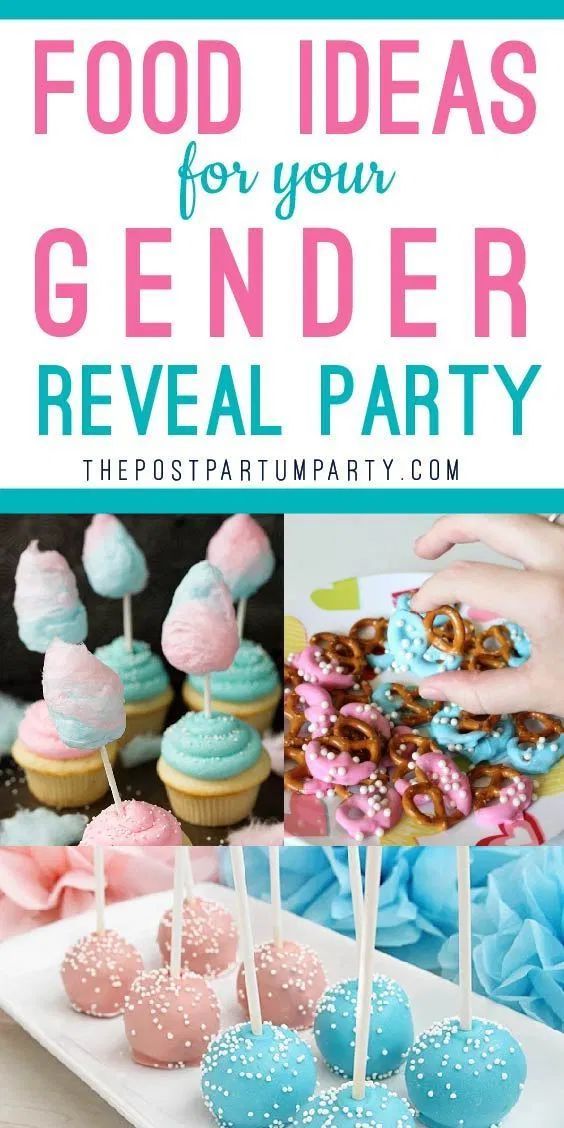 Option for children who are already allowed to use the stove. Or for smaller children, but with the involvement of dad or grandmother in the process (dads also love to misbehave in the kitchen).
What to look for in the bins:
Good quality thin sausages - a few pieces.
Green onion, dill - for bouquet
Plain baby noodles (handful).
Items for decorating (whatever you find).
Instruction:
Remove the film from the sausages and cut them into 5-6 pieces (of course, across the sausage).
Gently and creatively stick the noodles into our sausages so that they are half sticking out of the sausage. Do not part so that the noodles do not fall out during cooking.
We lower our "buds" into boiling water and wait 15 minutes until they "bloom".
Carefully remove with a slotted spoon, let dry a little.
Well, now the most important thing is the creation of a bouquet. We beautifully lay out stems with leaves (onions, dill) on a dish, place our "flowers" ​​and, at our discretion, add, for example, vegetable butterflies (the principle is the same as for fruit butterflies - see above).
Mom will be happy!
Mini-pizzas - for the whole family
Chef age - from 3 years. But only mom turns on the oven.
What to look for in the bins:
A pack of puff pastry (0.5 kg total).
100 g marinated sliced ​​champignons.
Russian cheese - 100 g.
150 g sliced ​​brisket.
Ketchup (optionally mayonnaise).
Items for decoration - sliced ​​bell peppers, sliced ​​olives.
Instructions:
Defrost and roll out the dough. The child diligently helps his mother with a rolling pin.
Cut out exactly 8 circles of the same diameter.
Decorating pizzas - let your imagination run wild! Smilies, muzzles of animals, funny inscriptions - everything is possible!
Bake until fully cooked in a preheated oven. Naturally, with my mother's help.
Done! You can invite your family over for lunch!
Heart scrambled eggs for mom for breakfast
Well, what mother would refuse such a breakfast!
Are they letting you near the stove yet? Then go ahead and in a good mood!
What to look for in the bins:
2 long sausages.
Salt, drain/oil.
Of course, eggs (2 pcs).
Green onion and lettuce leaves - for decoration.
Instructions:
Cut each sausage lengthwise.
We turn it inside out and carefully fix the sharp corner of our heart with a toothpick.
Preheat the pan, melt the butter and lightly fry the sausage heart on the 1st side.
Fried? Flip over and crack the egg right into the center of the heart.
Don't forget to add salt.
After cooking, spread the "heart" with a spatula on lettuce leaves and decorate with red pepper.
You can bring your mom breakfast!
Banana cocktail - impossible to put down!
Any child whose mother already allows her to blender will cope with such a drink. An easy and simple recipe for a quick summer refreshing and nutritious drink.
What to look for in the bins (serves 4):
2 bananas.
400 ml fresh milk.
Cinnamon.
200 g cream ice cream.
Instructions:
Put the ice cream into the blender.
Add chopped bananas to it.
Filling food with milk.
Beat bananas until completely crushed.
What's next? We coat the edges of the glasses with a banana (do not overdo it) and, turning it over, dip it in cinnamon - that is, we decorate the rims of the glasses.
It remains only to pour the cocktail itself over them and serve.
Child-made berry ice cream
It doesn't matter that summer is over.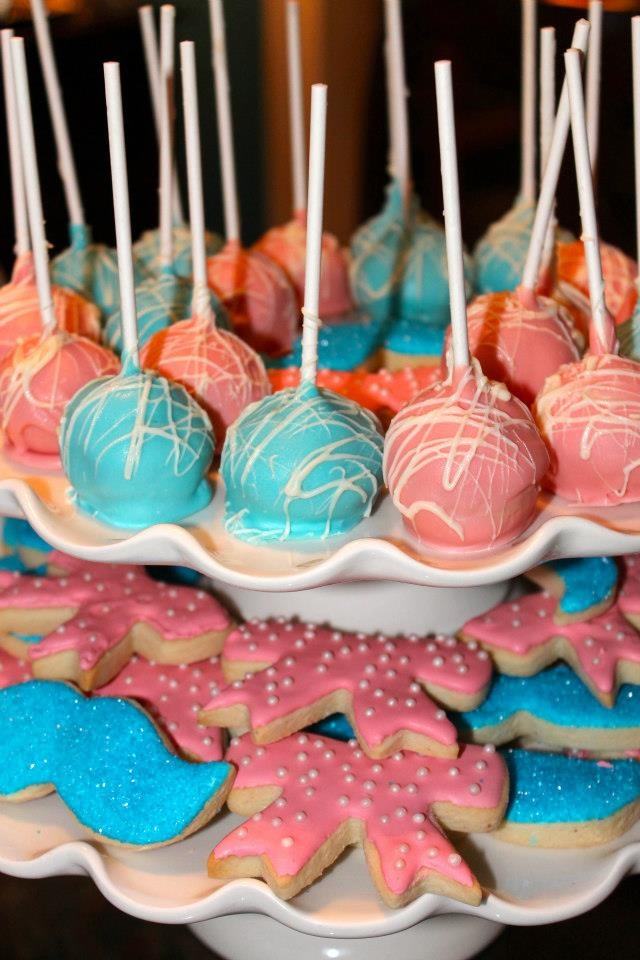 After all, the best time for ice cream is always! And if you also learn how to make it with your own hands, then even a grandmother who stubbornly refuses to eat "cold" in a slushy autumn will not resist.
As for the age of the cook, we would like to note that one cannot do without a mother again.
What to look for in the bins:
300 g of ready-made berry puree (make in a blender in advance).
One egg.
200 g drain/butter.
150 g sugar.
Instructions:
Mix the egg and sugar. Children love to work with a whisk.
Add the resulting mixture to our berry puree and cook this mass over medium heat for 5 minutes, remembering to stir.
Next, beat the butter with a mixer and slowly pour it into the already cooled fruit mixture.
Now you can pour the ice cream into molds and send it to the freezer.
Apples with cottage cheese
Healthy and tasty.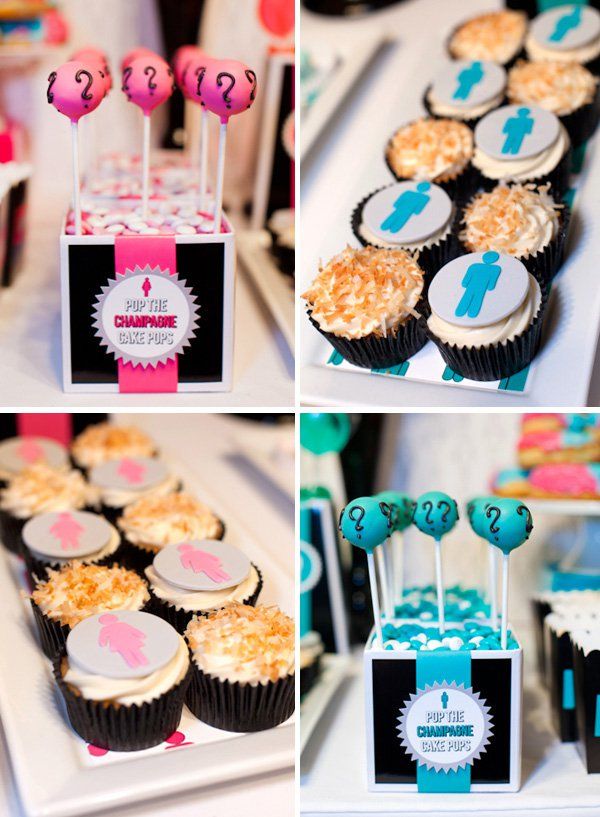 The age of the cook is from 12-14 years old.
What to look for in the bins:
2 large apples.
100 g fat-free cottage cheese.
A handful of washed raisins.
1 tbsp honey.
Instructions:
Cut out the cores of the apples.
Mix cottage cheese with raisins and honey for the filling.
Stuff apples with stuffing and sprinkle a little sugar on top.
We send the dish to the already preheated oven. You can also cook them in the microwave.
Poke an apple with a toothpick to check if the dessert is done.
Rolls for dad
Even a child of 6-7 years old can cook such an appetizer.
What to look for in the bins:
Lavash.
Filling: cheese 100 g, garlic, mayonnaise, sliced ​​ham, washed lettuce.
Instructions:
Cut the lavash into squares in advance (can be cut with scissors).
Grate 1 clove of garlic and cheese on the smallest grater, mix with mayonnaise.
We lay the cheese mass in a thin layer on a square of pita bread, put a thin slice of ham and lettuce on top.
We roll our square with filling into a neat roll.
Granny's banana cookies
Who said cookies are only for grandma? It's not true, everyone can cook! And the kids will prove it to you.
Chef's age - from 9 years old with the right to use a microwave.
What to look for in the bins:
A few bananas.
Drain/oil.
Coconut.
Instructions:
Grind bananas in a blender. If there is no blender or mom still forbids using it, grind with a fork or on a grater until smooth.
Mix the mass with coconut flakes.
We form future cookies with our hands.
We take a plate without drawings and gilded edges (allowed for the microwave), grease with butter and carefully shift our cookies.
Dry the dessert in the microwave for 5 minutes.
We take out, crumble crushed walnuts on top, decorate with cranberries and serve.
Vitamin salad for mom's dinner
Cooking without a knife from 4-5 years old!
What to look for in the bins:
Grated cheese - 100 g.
1 tbsp vegetable/oil.
Half a lemon.
A handful of pine nuts (peeled).
10 tiny cherry tomatoes.
Lettuce leaves (washed).
Greens and arugula - according to your taste.
Instructions:
Put the tomatoes in a wide salad bowl.
Sprinkle with walnut kernels and grated cheese.
Tear greens and lettuce leaves from above with clean hands.
Squeeze the juice of half a lemon over the salad.
Salt a little, pepper a little and pour all this beauty with vegetable oil.
The salad is ready!
Curd tomatoes
Chef's age - from 7-8 years old with the right to use a knife.
What to look for in the bins:
Tomatoes - 5 pcs.
A pair of green onions.
Cottage cheese - half a pack (125 g).
Garlic clove and herbs.
Sour cream, salt.
Instructions:
Wash the tomatoes and carefully cut off the tops.
Carefully remove the pulp with an ordinary teaspoon.
Put the tomatoes with holes down to drain the juice.
Chop greens, crush garlic, mix.
Add cottage cheese mashed with a fork, 3 tablespoons of sour cream and a pinch of salt to the mixture.
Mix again and stuff our tomatoes with the mixture.
Bon appetit and success to young chefs!
Before you allow your child to cook simple meals on their own, learn about safety in the kitchen and at home with them.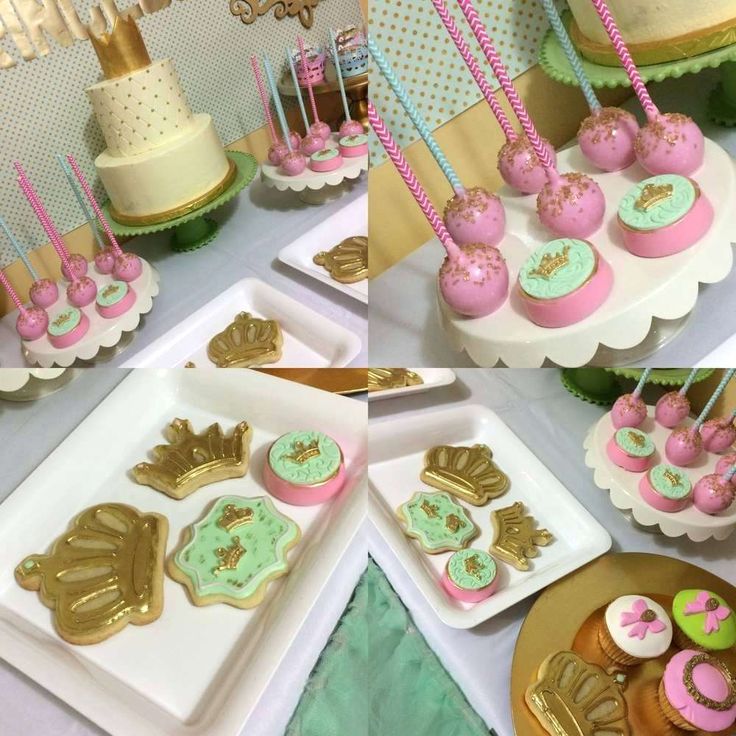 It is better if for the kitchen you prepare a colorful memo-instruction for the baby - which you can also draw with him.
What dishes do your children prepare? Share your kids recipes with us!
Easy recipes for children
Tags
Kids Kitchen Food Products
Is the child asking for something tasty? Invite him to play in the kitchen. He will be the chef and you will be his assistant. Perhaps at first the chef will not succeed in everything, but the skills develop gradually, and the game is so exciting!
© DepositPhotos
Revision So Easy! has compiled 5 proven and safe recipes for your little chef. For their preparation, you do not need a gas stove, and both adults and children will like the result!
Simple recipes for children
The first culinary experience will be a real adventure for the child and will be remembered for a lifetime, and food prepared by one's own hands will seem much tastier than usual.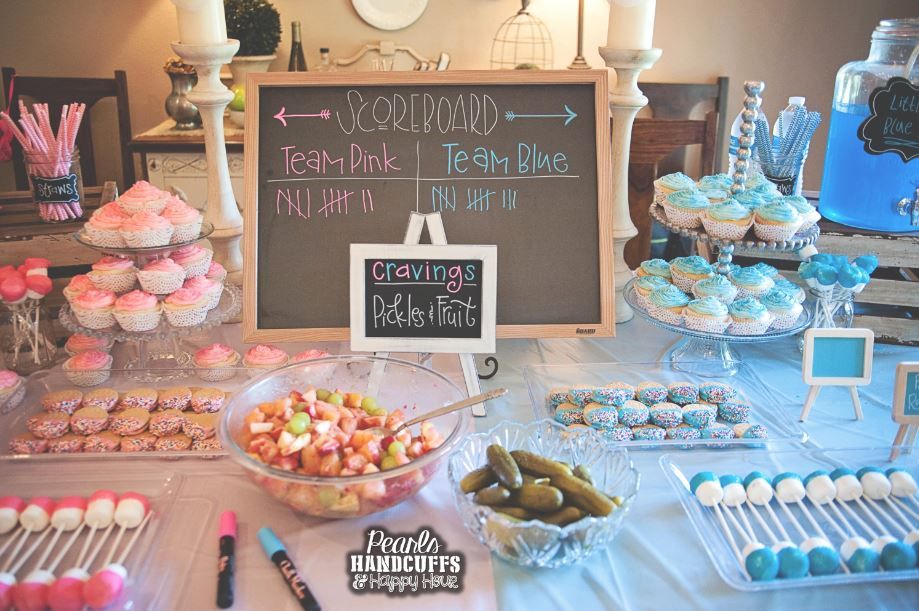 Well, at what age to allow the baby to host, you decide.
Mini-pizza
Pizza is a dish that children cook themselves with joy and eat with enviable appetite. Ingredients can be very different, which opens up a wide scope for creativity.
© DepositPhotos
Ingredients
4 slices of bread
150 g sausage
150-200 g grated cheese
1 tomato
50 g butter
Olives, pickles, bell peppers and herbs optional.
Preparation
Brush the bread slices with butter.
Cut the sausage into strips, the tomato into thin slices.
Put the sausage on the bread. Put a slice of tomato on top and sprinkle generously with grated cheese.
Microwave for 1-2 minutes. In order for the cheese to melt, but not become hard, it would be better to initially set 1 minute, and then, if the mini-pizza is not yet ready, add 15-20 seconds each.
Banana Cheese Casserole
Very simple and amazingly delicious dessert. Both adults and children will definitely like this dish with a delicate and refined taste!
Ingredients
4 bananas
100 g cottage cheese
100 g yoghurt
1 egg
2 tbsp. l. honey
Preparation
Cut peeled bananas in half and place in a microwave-safe dish.

Mix cottage cheese with yogurt, egg and honey to make a creamy mass. Spread mixture over bananas.

Put the dish in the microwave oven and bake at medium power with the grill on for 8-10 minutes.
Bon appetit!
These bananas are good served with liquid honey, and in the summer, a scoop of ice cream will be a nice addition.
Egg boats
Children love building and sailing boats. You can make them from egg halves, and a sail from a piece of bell pepper.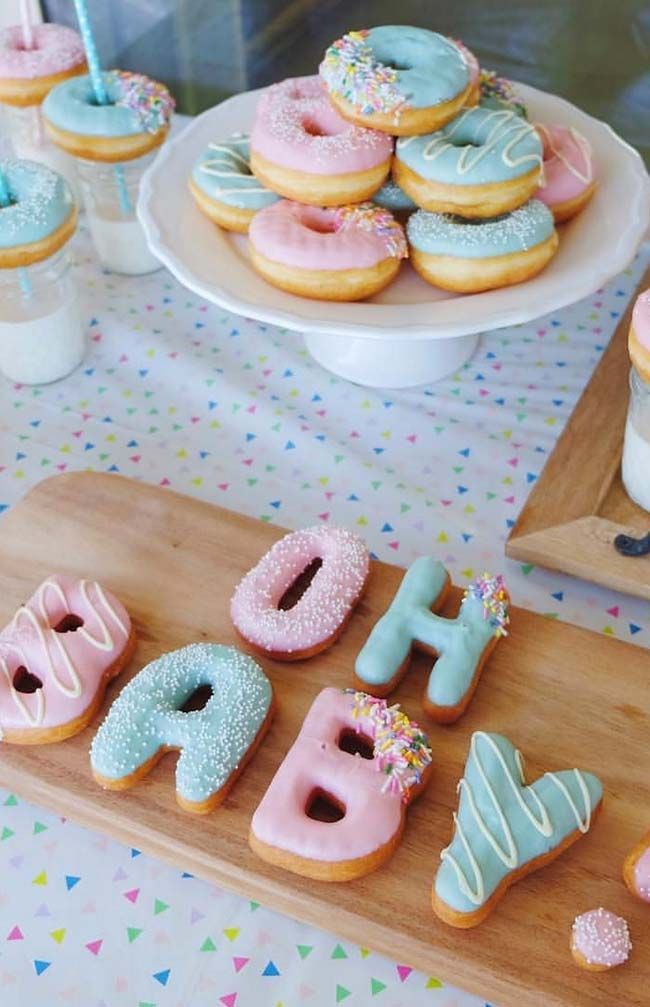 Parents will help the little cook cook eggs.
Ingredients
3-4 boiled eggs
1 st. l. sour cream
1 bell pepper
Preparation
Peel and cut boiled chicken eggs in half.
Take out the yolk and mix it in a bowl with sour cream.
Fill the halves of the proteins with the resulting mixture.
Cut bell peppers into small squares about 2-3 cm on a side and cut them diagonally.
Stick into the yolk to make a sail.
The boat is ready to sail!
Baked Eggs
Baked Eggs are a favorite kids breakfast and a great way to get the protein you need. Kids love to experiment by adding new ingredients to this dish from whatever they have in the fridge.
Our favorite combinations of ingredients
1 egg, sliced ​​mushrooms, cheese.
1 egg, tomatoes, basil.
1 egg, diced ham, cheese, green onions, tomatoes.
1 egg, cilantro, ketchup, diced sausage.
Ingredients for 1 serving
1 egg
2 tbsp. l. milk
1/2 cup of your favorite ingredients, diced
pinch of salt and pepper
1 st. l. vegetable oil
Preparation
Grease the mold with vegetable oil.
Mix the eggs and milk, the filling ingredients of your choice and the salt.
Pour the mixture into a baking dish (cup).
Place the mold in the microwave until done (about 2 minutes, but depends on the power of the microwave. We recommend baking this way: 30 seconds, then 30 seconds again, and then 1 minute, as the egg rises and may leak out of the bowl).

Let cool slightly and then remove from the microwave using oven mitts. Eat and enjoy before it gets cold!
Lemon Pudding
Ingredients
4 tsp. honey
juice of four lemons
250 g sour cream
a little grated lemon peel
Preparation
Mix lemon juice with honey until smooth.