Chickpeas baby finger food
Chickpeas for Babies - First Foods for Baby
When can babies eat chickpeas?
Chickpeas, when modified to reduce the risk of choking, may be introduced as soon as baby is ready to start solids, which is generally around 6 months of age.
Warning
Whole chickpeas present a potential choking hazard for babies, so read on for how to serve them safely for baby's specific age.
Where do chickpeas come from?
Chickpeas originated in the lands around the Mediterranean Sea in ancient times, and today they are a staple food for cultures around the world. The popular legume goes by countless names: bengal grams, ceci beans, chana, desi chana, garbanzo beans, kadale kaalu, nokhod, sanaga pappu, and shimbra, to name a few. Color, shape, and size also varies, but the Kabuli and Desi varieties are the most widely available worldwide. Chickpeas are not only popular in dishes in their whole form, but also essential for cooked dishes and hummus, used in baking as chickpea flour, and the liquid from canned chickpeas (aquafaba) has even become a common egg substitute.
Are chickpeas healthy for babies?
Yes. Chickpeas are an incredibly nutritious legume, rich in protein, carbohydrates, and fiber, high in the key nutrients that babies need to thrive, including folate, iron, vitamin B6, choline, and zinc. Collectively, these nutrients support baby's neurodevelopment, metabolism, growth, as well as taste and smell perception.
★Tip: Vitamin C helps increase the body's absorption of iron from plant sources, so serve chickpeas with other foods that are high in vitamin C, such as asparagus, bell pepper, cauliflower, or peas.
Are chickpeas a common choking hazard for babies?
Yes. Whole chickpeas are a choking hazard due to their small size and rounded shape especially when raw or undercooked. To reduce the choking risk, cook until soft, mash or blend cooked chickpeas, or flatten each one between your fingers.

As always, make sure you create a safe eating environment and stay within an arm's reach of baby during meals. For more information on choking, visit our sections on gagging and choking and familiarize yourself with the list of common choking hazards.
Are chickpeas a common allergen?
While not considered a common allergen in the United States, chickpeas are a common allergen in India and Spain.1 2 Reactions can occasionally be severe and in some cases have been reported to be triggered by exercise.3 Some individuals who are allergic to chickpea experience asthma symptoms after inhaling the vapors from steamed chickpeas.4
Note that hummus, which is made from blended chickpeas, usually contains sesame (a common allergen) in the form of tahini, a sesame seed paste. Many individuals who experience symptoms of allergy after hummus consumption falsely attribute them to its chickpea content, when sesame is the more common food allergen.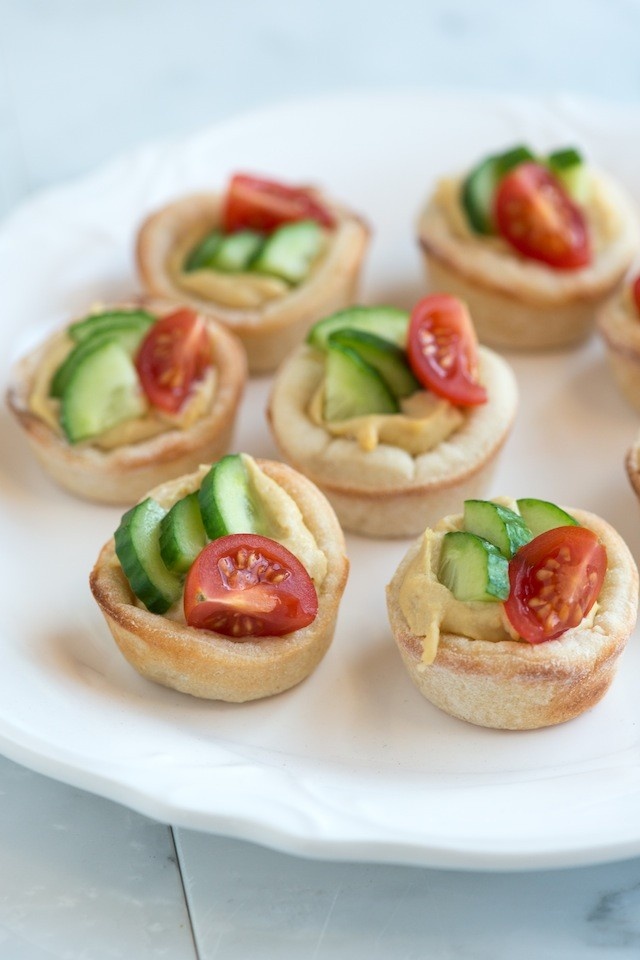 Being allergic to one type of legume does not necessarily mean that an individual will be allergic to all others, although the risk of more than one legume allergy can increase.5 Chickpea allergies have been reported in some patients with allergies to other legumes. In particular, allergies to chickpeas and lentils may coexist.6
Individuals with allergies to birch or plane tree pollen and/or Oral Allergy Syndrome (also called pollen-food allergy syndrome) may be sensitive to legumes such as chickpeas.7 8 9 Oral Allergy Syndrome typically results in short-lived itching, tingling, or burning in the mouth and is unlikely to result in a dangerous reaction.
As with all new foods, start by introducing a small amount of chickpeas for the first few servings and watch closely. If there is no adverse reaction, gradually increase the serving size over future meals.
Are the lectins in chickpeas safe for babies?
Yes.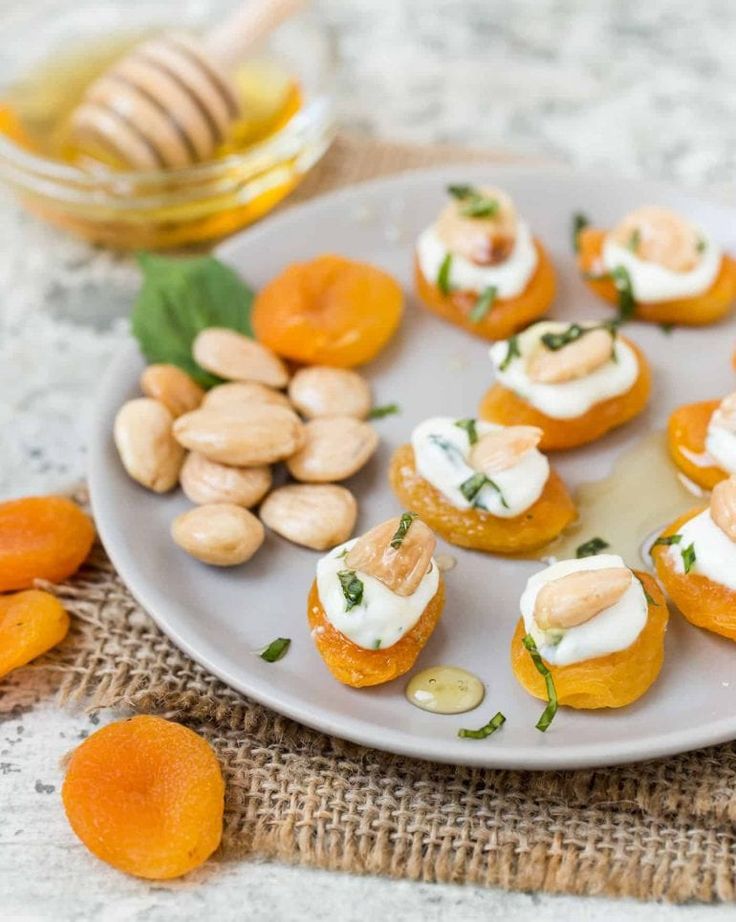 Often called anti-nutrients, these naturally-occurring plant compounds (including lectins, oxalates, and phytates) break down during the soaking and cooking process and are generally harmless in healthy people when consumed as part of a balanced diet.10 11 12 Lectins and oxalates can even offer health benefits, such as antioxidant and anti-cancer properties.13 14
Do chickpeas need to be soaked before cooking?
No, although soaking dried chickpeas can reduce cooking time and ensure that they are cooked all the way through, while also reducing the levels of lectins and a gas-producing carbohydrate, raffinose.15 16
Here are a couple of common soaking methods:
Overnight soak: Use a ratio of 1 lb (454 g) of dried beans and 10 c (2 ½ liter) water, and soak the beans in water for 4 or more hours or overnight. Drain and rinse the beans prior to cooking.
Hot soak method: Use a ratio of 1 lb (454 g) of dried beans and 10 c (2 ½ liter) water, and bring the mixture to a boil for 2-3 minutes. Turn off the heat, then soak for a few hours. Drain and rinse the beans prior to cooking.
★Tip: Cooking dried chickpeas and finding they won't soften? It's possible they are past their prime. While chickpeas are shelf stable for a couple of years, chickpeas that are more recently packed will cook more fully and easily than older ones.
Can chickpeas help babies poop?
Yes. Chickpeas have high amounts of fiber and resistant starch, which interact with certain bacteria in the gut, resulting in gas, moving poop along, and contributing to the diversity of healthy bacteria in the digestive tract.17 While gas is normal and expected, excess gas can be uncomfortable for baby. To minimize digestive discomfort, introduce high-fiber foods like chickpeas gradually and regularly in baby's diet as tolerated.18 Remember that pooping patterns can vary significantly from baby to baby. If you have concerns about your baby's pooping and digestive function, talk to your pediatric healthcare provider.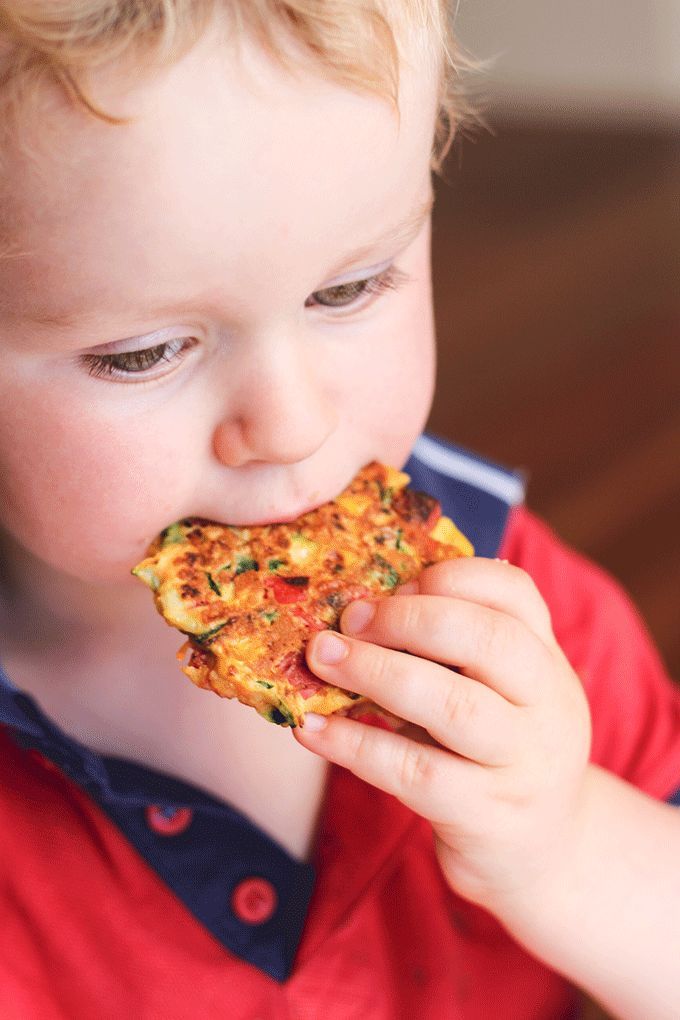 How do you prepare chickpeas for babies with baby-led weaning?
Every baby develops on their own timeline, and the suggestions on how to cut or prepare particular foods are generalizations for a broad audience. Your child is an individual and may have needs or considerations beyond generally accepted practices. In determining the recommendations for size and shape of foods, we use the best available scientific information regarding gross, fine, and oral motor development to minimize choking risk. The preparation suggestions we offer are for informational purposes only and are not a substitute for child-specific, one-on-one advice from your pediatric medical or health professional or provider. It is impossible to fully eliminate all risk of a baby or child choking on any liquid, puree, or food. We advise you to follow all safety protocols we suggest to create a safe eating environment and to make educated choices for your child regarding their specific needs. Never disregard professional medical advice or delay in seeking it because of something you have read or seen here.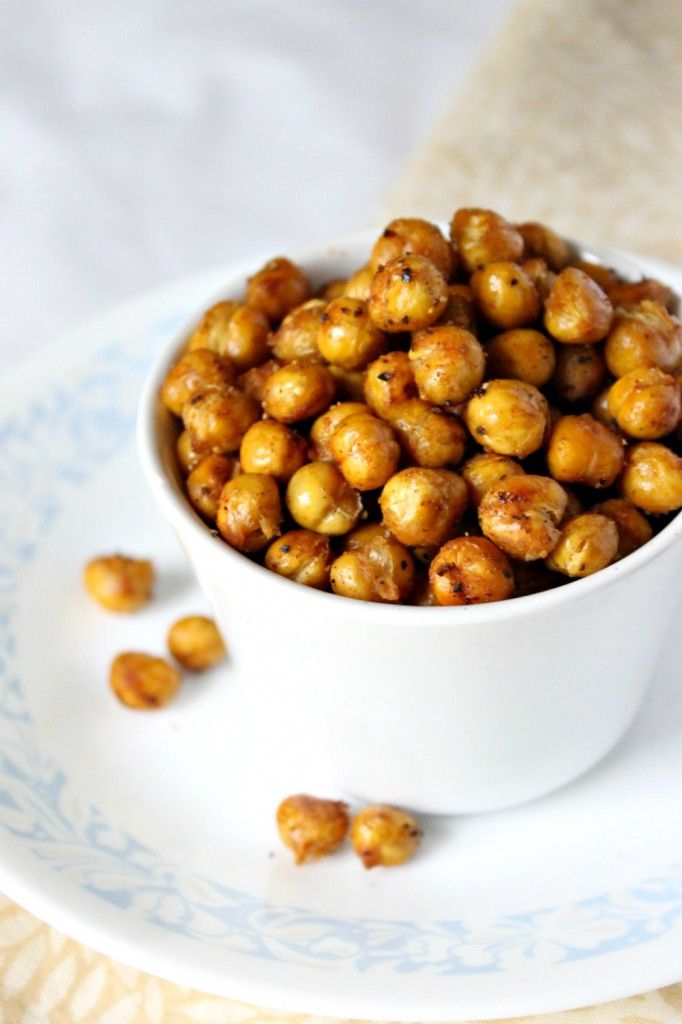 6 to 8 months old: Smash or blend cooked chickpeas into a textured mash or paste and serve in a bowl for baby to scoop. You can also offer hummus, just make sure that sesame has been ruled out as an allergen if the hummus contains sesame. When purchasing store-bought hummus, look for low-sodium options (less than 100 mg per serving). Alternatively, use chickpea flour to make dosa, idli, or pancakes to share with baby. The thin skin on each chickpea is not a choking hazard, but it can cause some gagging if it sticks in baby's mouth, so feel free to remove them or leave them on.
9 to 11 months old: Babies with a developing pincer grasp (where the thumb meets the pointer finger) may graduate to chickpeas that are fully cooked until soft and flattened with your thumb or fork to minimize the risk of choking. Alternatively, tear dosa, idli, or pancakes made with chickpea flour into bite-sized pieces and let baby practice picking them up. You can also continue to offer hummus or mashed chickpeas.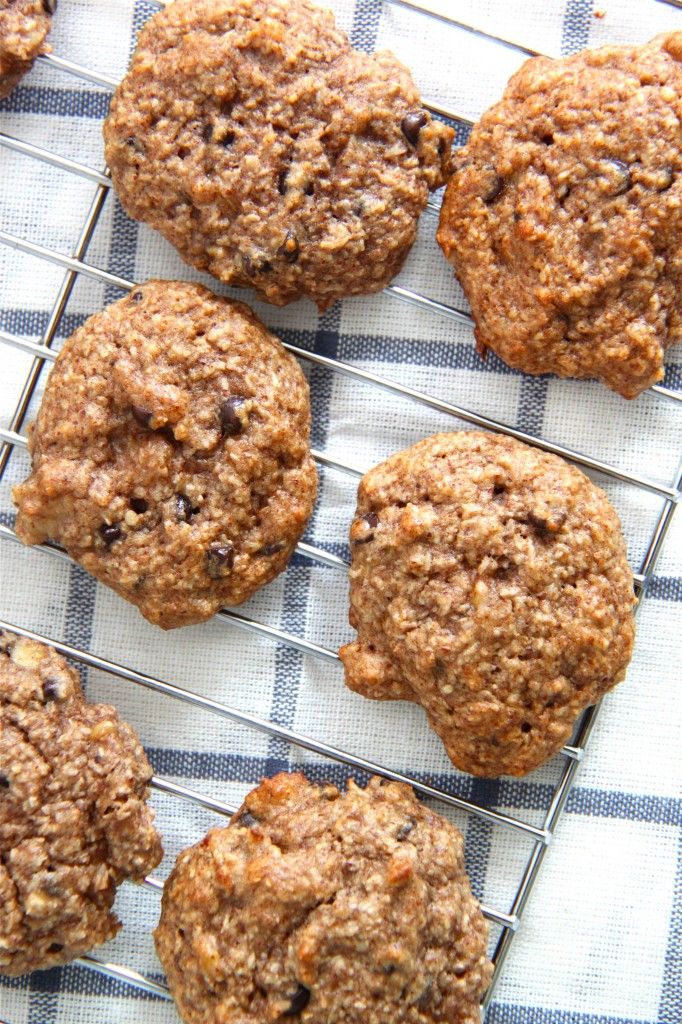 12 to 24 months old: Continue to serve flattened chickpeas, and try flattening them a little less as your child's eating skills mature and your comfort increases. At this age, many toddlers are also ready to eat whole chickpeas that are fully cooked until soft. Before you offer one, assess the child's eating ability. If you see the child consistently chewing well and not stuffing their mouth, and you feel comfortable, try offering a whole chickpea in a safe eating environment. Make sure to offer one at a time at first, model how to crush the chickpea with your teeth, and stay within arm's each of the child.
Get baby's caregivers on the same page as you with our guide, Baby-led Weaning with Daycare & Caregivers.
Recipe: Sesame-Free Hummus
Yield: 2 c (480 ml)
Cook Time: 15 minutes
Age: 6 months+
Ingredients
1 15-oz (425-g) can chickpeas
1 lemon
1 garlic clove
2 tbsp (30 ml) olive oil
1 tsp (2 g) ground cumin (optional)
Directions
Open the can and rinse the chickpeas to remove excess sodium.
Wash, dry, zest, and juice the lemon.
Smash and peel the garlic.
Blend the chickpeas, lemon zest, lemon juice, garlic, and oil in a high-powered food processor or blender. If you do not have one, you can make a more textured hummus by mashing the ingredients together in a large mixing bowl.
Season the hummus with cumin or any spice that you want baby to learn to love.
Serve the hummus with foods for dipping, such as bell pepper spears, toasted bread, or whole green beans.
Serve the Hummus
Offer hummus to baby, then let the child self-feed.
If help is needed, swipe a baby spoon or another food in the hummus, then hold it in the air in front of baby and let the child grab it from you.
Eat some hummus alongside baby to model how it's done.
To Store: Sesame-Free Hummus keeps in an airtight container in the refrigerator for 3 days or in the freezer for 2 months.
Flavor Pairings
Chickpeas pair well with the flavors of carrots, cinnamon, garlic, ginger, bell pepper, and sweet potato.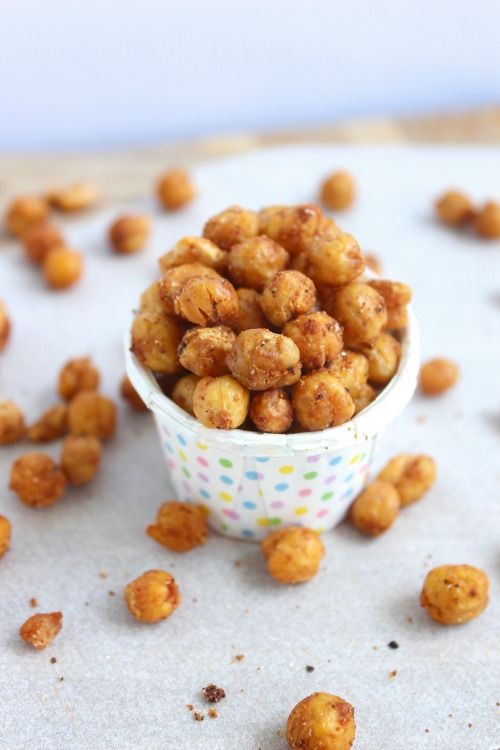 Reviewed by
V. Kalami, MNSP, RD, CSP. Board-Certified Pediatric Dietitian and Nutritionist
K. Tatiana Maldonado, MS, CCC-SLP, CBIS, CLEC. Pediatric Feeding Therapist
K. Grenawitzke, OTD, OTR/L, SCFES, IBCLC, CNT. Pediatric Feeding Therapist
Dr. S. Bajowala, MD, FAAAAI. Board-Certified Allergist & Immunologist (allergy section)
Dr. R. Ruiz, MD, FAAP. Board-Certified General Pediatrician & Pediatric Gastroenterologist
Martínez San Ireneo, M., Ibáñez, MD., Fernández-Caldas, E., Carnés, J. (2008). In vitro and in vivo cross-reactivity studies of legume allergy in a Mediterranean population. International Archives of Allergy and Immunology, 147(3), 222‐230. doi:10.1159/000142045 Retrieved September 23, 2022
Patil, SP., Niphadkar, PV., Bapat, MM. (2001). Chickpea: a major food allergen in the Indian subcontinent and its clinical and immunochemical correlation. Annals of Allergy, Asthma & Immunology, 87(2), 140‐145. doi:10.1016/S1081-1206(10)62209-0 Retrieved September 23, 2022
Wong CG, Mace SR. Food-dependent exercise-induced anaphylaxis: a case related to chickpea ingestion and review. Allergy Asthma Clin Immunol. 2007 Dec 15;3(4):134-7. doi: 10.1186/1710-1492-3-4-134. Epub 2007 Dec 15. PMID: 20525119. Retrieved September 23, 2022
García Ortiz JC, López-Asunsolo A, Cosmes P, Duran AM. Bronchial asthma induced by hypersensitivity to legumes. Allergol Immunopathol (Madr). 1995 Jan-Feb;23(1):38-40. Retrieved September 23, 2022
Chan, E.S., Greenhawt, M.J., Fleischer, D.M., Caubet, J. C. (2019). Managing Cross-Reactivity in Those with Peanut Allergy. The journal of allergy and clinical immunology. In practice, 7(2), 381–386. DOI: 10.1016/j.jaip.2018.11.012. Retrieved September 23, 2022
Cox, A. L., Eigenmann, P. A., & Sicherer, S. H. (2021). Clinical Relevance of Cross-Reactivity in Food Allergy. The journal of allergy and clinical immunology. In practice, 9(1), 82–99. DOI: 10.1016/j.jaip.2020.09.030. Retrieved September 23, 2022
Kashyap, R.R., Kashyap, R.S. (2015). Oral Allergy Syndrome: An Update for Stomatologists. Journal of allergy, 2015, 543928. DOI:10.1155/2015/543928. Retrieved September 23, 2022
National Health Service. Oral allergy syndrome. Retrieved September 23, 2022
Cox, A. L., Eigenmann, P. A., & Sicherer, S. H. (2021). Clinical Relevance of Cross-Reactivity in Food Allergy. The journal of allergy and clinical immunology. In practice, 9(1), 82–99. DOI: 10.1016/j.jaip.2020.09.030. Retrieved September 23, 2022
Singh, B., Singh, J. P., Shevkani, K., Singh, N., & Kaur, A. (2017). Bioactive constituents in pulses and their health benefits. Journal of food science and technology, 54(4), 858–870. DOI: 10.1007/s13197-016-2391-9. Retrieved September 16, 2022
Deol, J. K., Bains, K. (2010). Effect of household cooking methods on nutritional and anti nutritional factors in green cowpea (Vigna unguiculata) pods. Journal of food science and technology, 47(5), 579–581. DOI:10.1007/s13197-010-0112-3. Retrieved September 19, 2022
Chitra, U., Singh, U., Rao, P.V. (1996). Phytic acid, in vitro protein digestibility, dietary fiber, and minerals of pulses as influenced by processing methods. Plant foods for human nutrition (Dordrecht, Netherlands), 49(4), 307–316. DOI:10.1007/BF01091980. Retrieved August 4, 2022
Grases, F., Costa-Bauza, A., Prieto, R.M. (2006). Renal lithiasis and nutrition. Nutrition journal, 5, 23. DOI:10.1186/1475-2891-5-23. Retrieved August 4, 2022
Harvard T.H. Chan School of Public Health. Are Anti-Nutrients Harmful? Retrieved August 4, 2022
Queiroz Kda S, de Oliveira AC, Helbig E, Reis SM, Carraro F. Soaking the common bean in a domestic preparation reduced the contents of raffinose-type oligosaccharides but did not interfere with nutritive value. J Nutr Sci Vitaminol (Tokyo). 2002 Aug;48(4):283-9. doi: 10.3177/jnsv.48.283. Retrieved September 16, 2022
Fabbri, A. D.T., Crosby, G.A. (2016). A review of the impact of preparation and cooking on the nutritional quality of vegetables and legumes. International Journal of Gastronomy and Food Science. 3; 2-11. Retrieved September 16, 2022
Singh, B., Singh, J. P., Shevkani, K., Singh, N., & Kaur, A. (2017). Bioactive constituents in pulses and their health benefits. Journal of food science and technology, 54(4), 858–870. DOI: 10.1007/s13197-016-2391-9. Retrieved September 16, 2022
Quagliani, D., & Felt-Gunderson, P. (2016). Closing America's Fiber Intake Gap: Communication Strategies From a Food and Fiber Summit. American journal of lifestyle medicine, 11(1), 80–85. DOI: 10.1177/1559827615588079. Retrieved September 16, 2022
Why We Love Chickpeas for Baby
Inside: Chickpeas make a great first food for babies whether you're serving them as a puree or as a finger food for baby-led weaning. Learn more about why we love chickpeas for baby.
Is your baby starting solids? Consider chickpeas as one of your baby's first foods.
Chickpeas are easy for parents to prepare and they are loaded with health benefits for babies. But you may have questions about serving chickpeas as baby food. In this guide, we explain why we love chickpeas for baby and how to serve them to your child safely.
We will answer the following questions about chickpeas for babies:
Are chickpeas good for babies?
What are the benefits of chickpeas for babies?
How do you prepare dried chickpeas for babies?
How do you prepare canned chickpeas for babies?
Are chickpeas a choking hazard?
What's the difference between gagging and choking?
How do you serve chickpea puree to babies?
How do you serve chickpeas for baby-led weaning?
Are chickpeas an allergen?
How can I get my baby to like chickpeas?
What if my baby is showing signs of picky eating?
Note: If your child is a picky eater who refuses to eat them, check out our guide to get your child to eat chickpeas.
Why chickpeas are good for babies
Chickpeas, otherwise known as garbanzo beans, are part of the legume family.
We like chickpeas as a first food for babies because they are an inexpensive baby food and they are nutrient-dense.
They are high in many important nutrients, including:
Carbohydrates
Fiber 
Protein 
Iron
Zinc
Choline 
Vitamin C
Copper 
Related: Learn the basics of feeding children age 1+ in our toddler feeding fundamentals course.
The benefits of chickpeas for babies
The fiber in chickpeas helps promote bowel regularity and prevents constipation. 
Choline, found in chickpeas, is recognized as a "brain-building" nutrient by the American Academy of Pediatrics. 
Chickpeas are also an iron-rich food. Iron is important for your baby's diet because their iron reserves start to deplete around four to six months of age. 
While the iron in chickpeas is non-heme and therefore less readily absorbed by the body, chickpeas naturally contain vitamins C and A, both of which help to increase iron uptake in the intestine.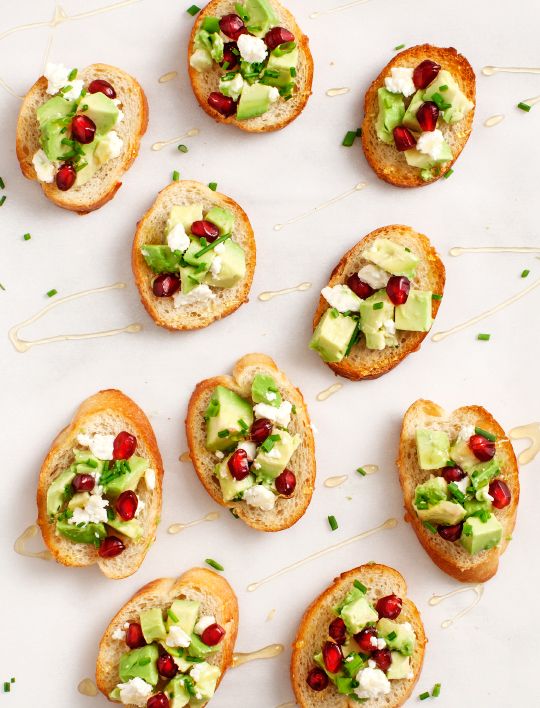 How to prepare chickpeas for babies
Chickpeas are available dried or canned. If properly prepared, you can serve both canned and dried chickpeas to baby. Learn how to make both kinds of chickpeas for your child.
If using dried chickpeas for babies
If using dried beans, it is important to sort through the beans and remove any debris, then wash them thoroughly in a strainer. 
Soaking the dry beans overnight is advised as it helps to reduce phytic content and promote the absorption of minerals like iron.
If choosing canned chickpeas for babies
Some parents aren't sure if they can use canned chickpeas for babies. The good news is that you can serve canned chickpeas to babies, just choose a variety with no added salt. 
Canned foods tend to be high in sodium, which is not recommended for babies. 
If a no-added-salt option cannot be found, prepare the canned chickpeas for baby by placing them in a strainer and rinsing thoroughly with water to remove excess sodium.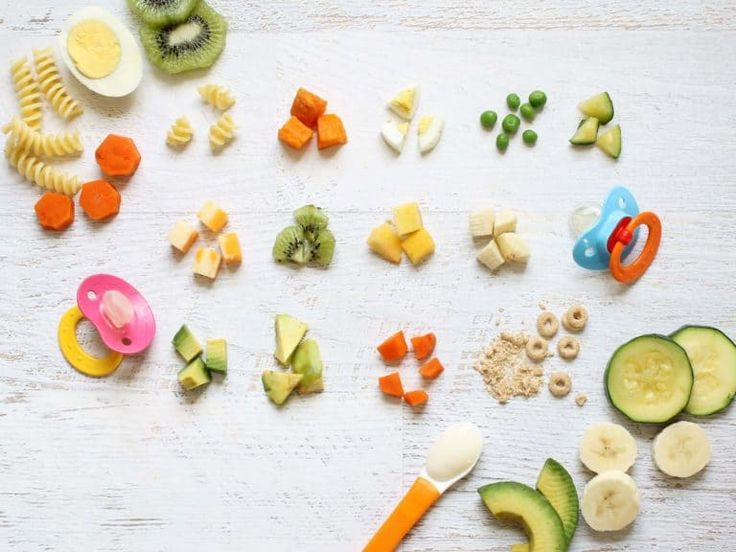 Are chickpeas a choking hazard for babies? 
Yes, chickpeas are a choking hazard for babies. Chickpeas are small and round, so they are a high-risk food for choking. 
To reduce this risk and serve chickpeas safely to a baby, you can modify them before you serve them. Keep reading to learn how to modify them.
Related: Top Choking Hazards for Babies + How to Prevent Choking
Gagging vs. choking
Gagging is a normal step in the eating solids process. It is the body's natural protective response to prevent choking. 
Gagging can look like: 
Gurgling
Coughing
Spitting
Audible gagging noises
The baby's tongue will thrust forward to remove the food piece from their mouth.
The most important thing to remember is gagging is normal and that you should not react when it happens. Remain neutral as your child works through their protective gag to continue eating/engaging with the new foods.
Choking, however, is very different.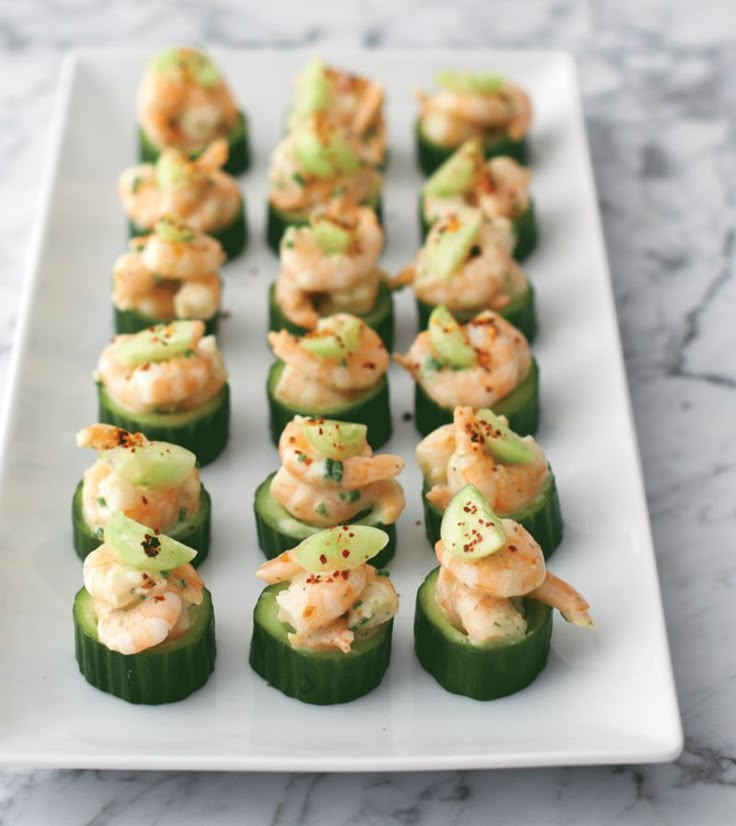 Choking is when the child's airway is blocked. Choking can be life-threatening and requires immediate intervention.
Choking can look like: 
Silent/quiet struggling
Inability to cough
Inability to or difficulty breathing
Here's an easy way to quickly remember the difference between gagging and choking: If the baby is loud and red, they're likely gagging and you should proceed with the meal like normal. If they're quiet and blue, they need immediate help.
Related: The Ultimate Guide to High Chair Footrests for Kids
How to safely serve chickpeas to babies 
Here's how to serve chickpeas safely when you begin to introduce them to your baby.
How to serve chickpeas as a puree to babies
Chickpeas can be mashed until smooth or made into hummus and served on a baby spoon. 
Related: Easy Cilantro Hummus Recipe for Kids & Families
How to serve chickpeas for baby-led weaning
To safely serve chickpeas as a finger food for baby, you will need to flatten the chickpeas between your fingers, with excess skin removed prior to serving.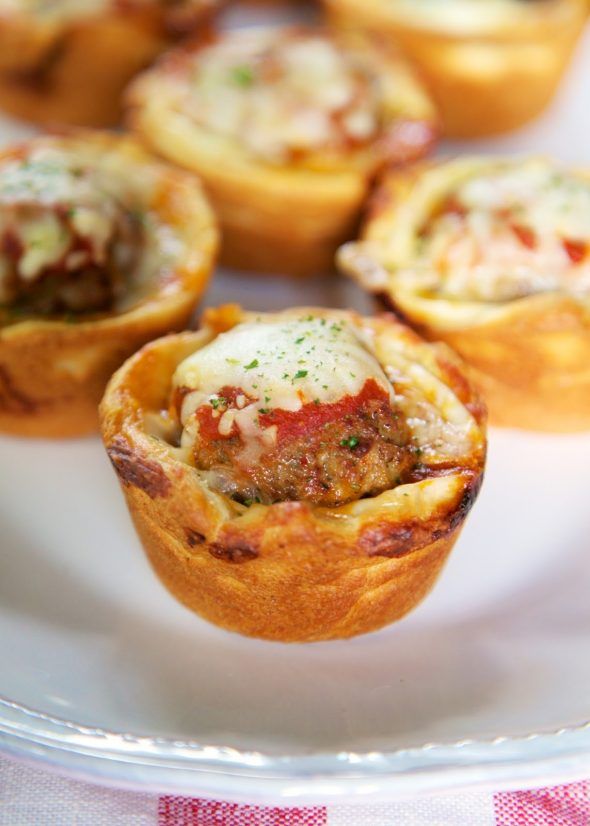 The flattened chickpeas can be served to baby on a plate or in a bowl, while the baby is given the chance to self-feed using their hands. 
Another option is to spread hummus on toast, cutting it into thick finger-sized pieces and allowing the baby to self-feed. 
Is baby working on their pincer grasp?
Once a baby develops pincer grasp, parents can continue to serve flattened chickpeas to their baby so that the baby can practice picking them up with their fingers.
Are chickpeas an allergen?
No. Chickpeas are not considered a major allergen in the United States and are not part of the top nine allergens (milk, wheat, egg, fish, shellfish, peanuts, tree nuts, soy and sesame). 
However, chickpeas are noted to be a common allergen internationally, more specifically in India and the Mediterranean. 
Tip: If introducing chickpeas to your baby by means of hummus, it is important to remember that hummus does contain a top allergen as it is made with tahini (sesame).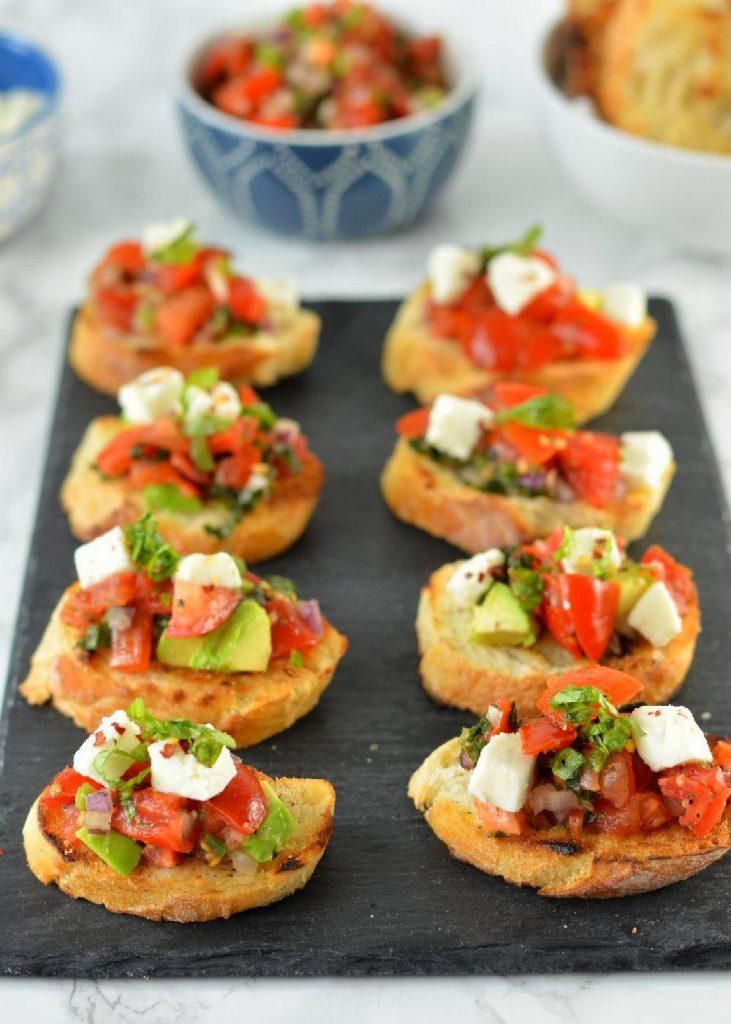 How to tell if a baby is having an allergic reaction to chickpeas
Common allergen symptoms include redness, rashes or hives. As when introducing any new food to your baby, start small and gradually increase serving size. 
How to help your baby learn to like chickpeas
The Division of Responsibility in feeding states that it is the child's job to decide whether or not to eat a particular food, so we don't recommend pressuring your child to eat chickpeas.
But, as the parent, there are things you can do to help your child learn to like chickpeas. Here are ideas for getting your baby interested in chickpeas.
Model eating chickpeas for your baby
Bring your baby with you to the table while you eat. If your baby shows interest in what you are eating, offer them a small sample. 
Use simple clear language when talking about your food:
"I'm eating chickpeas today"
"Chickpeas for lunch"
"Warm and crunchy chickpeas" (if roasted)
"Soft hummus"
"Dip. Crunch! Dip. Crunch!" (if eating hummus and veggies)
Related: Get the "How to Talk" About Food to Kids Printables
Do food activities with chickpeas
Consider playing hide-and-seek with a handful of rinsed canned or soaked chickpeas. Place the chickpeas under a washcloth or an empty plastic cup so your baby has to find them.
Allow them time to explore, bring the chickpeas to their mouth, pass them back and forth, and smear them around.
Here are some things you can say while you play with chickpeas with your baby:
"Where did the chickpea go? There it is!" 
"The chickpeas are hiding… Where did they go?"
"The chickpeas are rolling around!"
Food play, when done without pressure or without forcing your child to participate, can be a great food exposure for kids. 
Check out our ebook Food Play Every Day for more food play ideas for babies.
Picky eating in babies
Picky eating in babies can emerge early.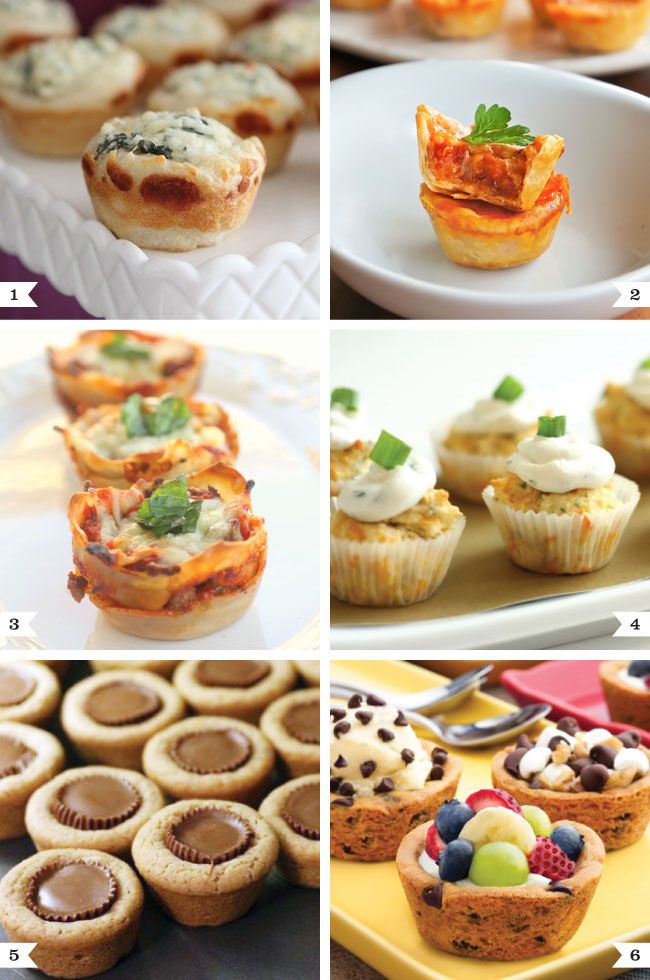 If you are seeing signs of picky eating, check out our expert picky eating tips that you can start to incorporate now. 
You may also like these nutrition & feeding articles
Top 25 First Foods to Feed Your Baby
What Are the Best Cups for Babies?
How Much Vitamin D Do Babies Need?
10 Things You Need to Know About Heavy Metals in Baby Food
Our Favorite Choking Prevention Tools
References
Lally, J. R., & Mangione, P. L. (2017). Caring Relationships: The Heart of Early Brain Development. Young Children, 72(2). https://www.naeyc.org/resources/pubs/yc/may2017/caring-relationships-heart-early-brain-development
Cichero, J. A. (2016). Introducing solid foods using baby-led weaning vs. Spoon-feeding: A focus on oral development, nutrient intake and quality of research to bring balance to the debate. Nutrition Bulletin, 41(1), 72–77. https://doi.org/10.1111/nbu.12191
How to cook chickpeas correctly, how to soak and how much: all about cooking chickpeas
Chickpeas or mutton (Turkish) peas are a variety of legumes, very popular in the countries of the East and Europe.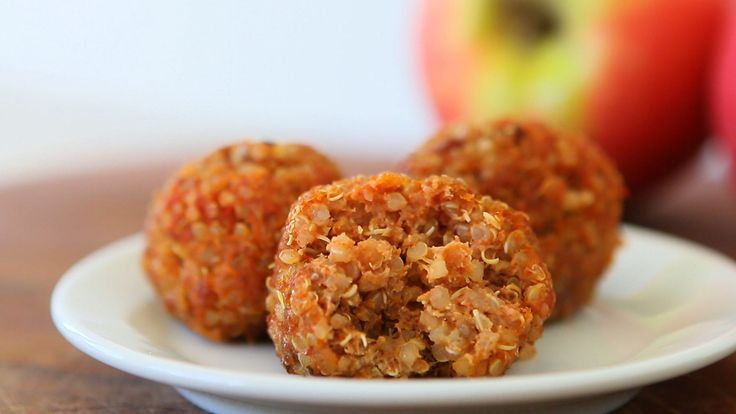 The plant entered the cooking of Eastern Europe relatively recently, but took its rightful place in it. Chickpeas are healthy, delicious, and loaded with nutritious plant-based protein, while being versatile. They make hearty soup, creamy hummus, crispy falafel, add to salads and snacks.
We'll look at a few different recipes and detail how to properly soak chickpeas and cook beans to make them delicious and add variety to any meal.
Boiled chickpeas in a healthy diet
Boiled chickpeas perfectly satisfy hunger, maintaining a feeling of satiety for a long time. That is why they are often included in the diet of many diets, including those for weight loss, since chickpeas, having a low calorie content, help break down fat cells and cleanse the body.
Here are 7 more reasons why boiled chickpeas are very popular in healthy nutrition:
Contains a large amount of amino acids that burn cholesterol.
Contains selenium to improve skin condition and increase brain activity.
Strengthens the cardiovascular muscle.
Vegetable protein improves digestion.
Balances blood sugar levels
A large amount of iron improves blood composition.
Bean micronutrients help maximize detoxification.
Strengthen the nervous and immune systems.
Chickpeas are truly considered a clean and ecological product. unable to accumulate toxins and nitrates. It is an essential source of healthy protein, especially for vegetarians.
What chickpeas taste like
How to cook chickpeas
For those who are not familiar with chickpeas, ignorance of the taste of the product becomes the main obstacle to eating it. It is hard to make cook, and even more so eat a dish whose taste is not familiar to you.
I would like to immediately warn you that pale, monophonic and dull-looking chickpeas evoke completely opposite taste emotions.
Chickpeas have the classic bean flavor that is expected from the legume family.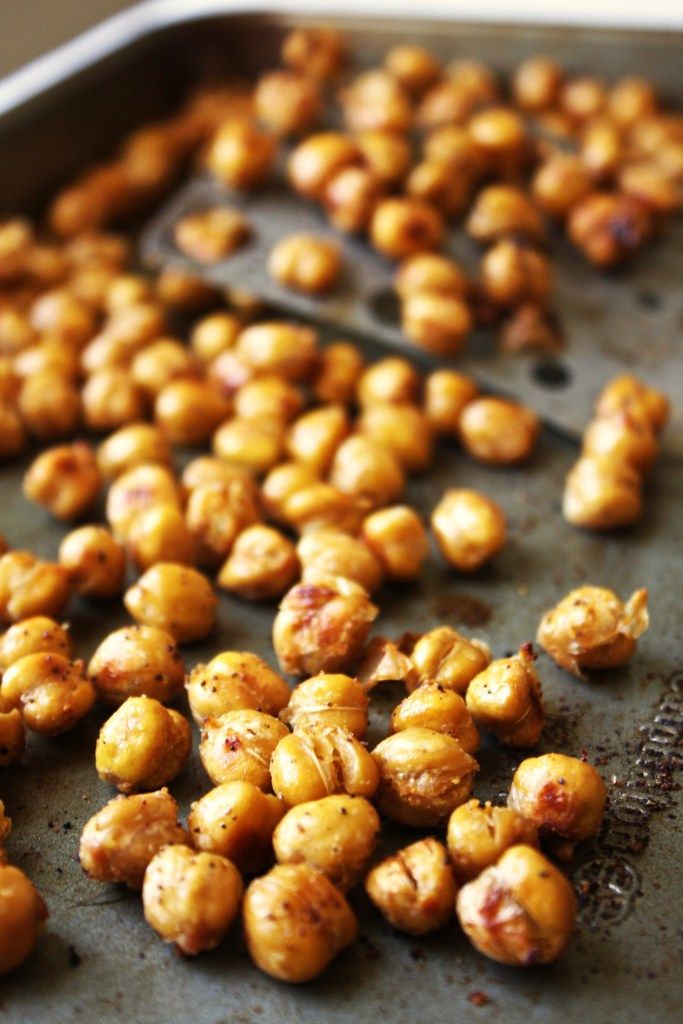 But it also has an extra nutty flavor with earthy notes. This combination of taste will linger on your tongue for a long time.
As a flavor tie to the more well-known legumes, chickpeas taste a bit like cannellini and pinto beans. And since Since the taste of lamb peas is not very soft, it goes well with any food.
And of course the taste may differ depending on the cooking style. For example, mashed chickpeas have a soft, creamy but grainy texture, more like mashed potatoes.
Chickpeas - groats, peas or something else
Natalya Komarova
Interest in proper and dietary nutrition arose in connection with the problem of excess weight in my son. Thanks to proper nutrition, it was possible to reduce weight by 30 kg and keep it until now.
Ask a question
Chickpea is a legume grown for its nutritious seeds that are rich in protein and fiber. Its other names are gram, bengal gram, garbanzo, garbanzo beans and Egyptian peas. The garbanzo bean is most often found under the name of chickpeas - this is the Spanish name for legumes.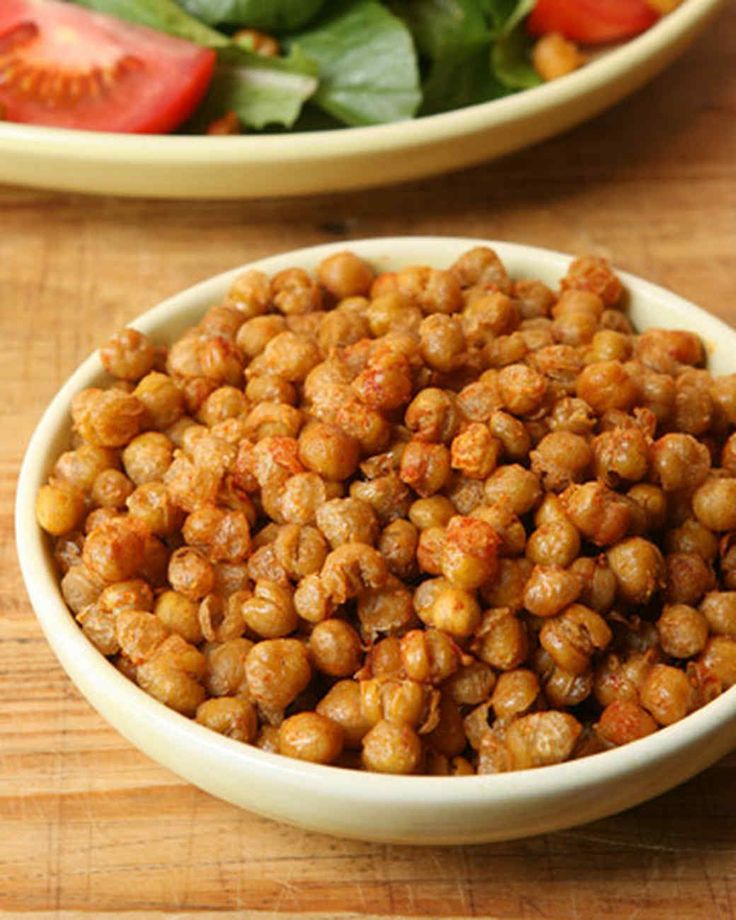 Therefore, there is no difference between chickpeas and garbanzo beans. they are different names for the same thing.
Briefly, visual similarities and differences between chickpeas and garbanzo are presented as follows:
Similarity are two names for describing leguminous plants containing seeds of a pea-like species.
The difference is in the origin of the words, so "chickpeas" has English roots, and "garbanzo beans" Spanish.
But the term "legume" refers to the dried seeds of all leguminous plants. These are dried peas, edible beans, lentils and, of course, chickpeas.
Boil chickpeas with or without soaking
The main question that worries many housewives is whether it is necessary to soak chickpeas before cooking?
The answer is no, if desired, the beans can be left unsoaked before cooking.
If you forgot or did not want to soak the beans, you can start the process without prior preparation. But keep in mind that in this case, chickpeas will cook much longer than pre-soaked grains - the cooking process can take twice as long.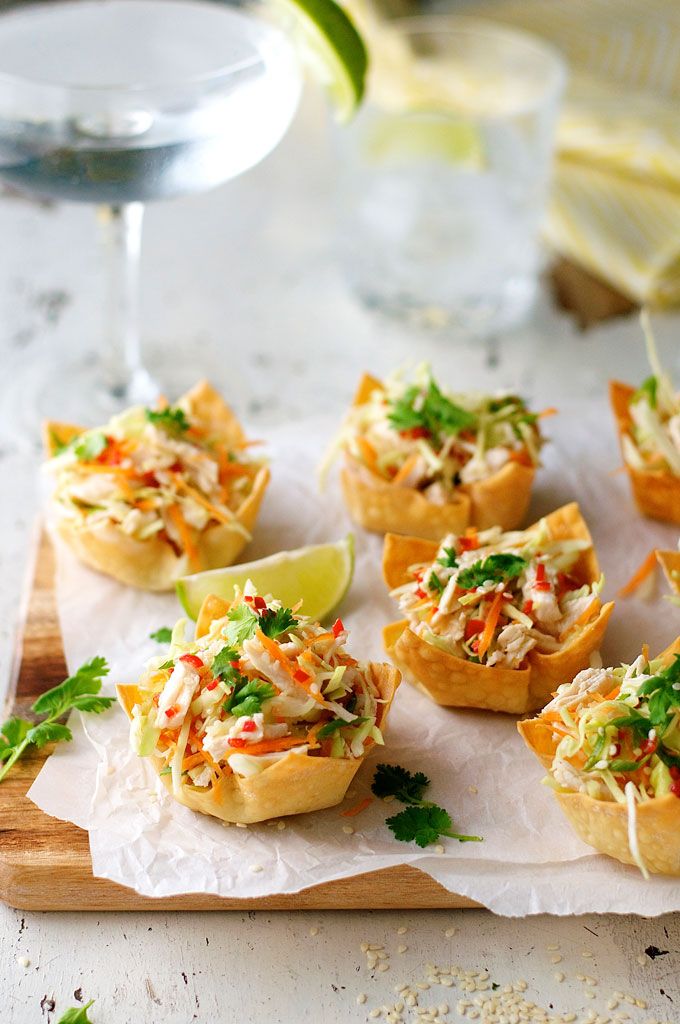 How long to soak chickpeas in time will depend on the method chosen: slow or fast.
Slow soak dried chickpeas:
Soak beans, removing debris and loose husks.
Soak the seeds with plenty of water to cover the chickpeas by more than 2 fingers. Ideally, the amount of liquid should be 5-6 times the amount of dry ingredients.
Leave everything to swell for 8 to 12 hours.
When using hard water, it is best to add baking soda to it (1 tablespoon per 0.5 kg of legumes), this will soften the skin of the seeds.
Quick soak dried chickpeas:
Sort the beans to remove debris and dust.
Place the chickpeas in a saucepan and cover with plenty of cold water.
Bring it to a boil and then boil for 1 minute.
Turn off the heat and leave the chickpeas to soak for 1 hour.
How to properly soak chickpeas for pilaf soup and hummus
Oriental cuisine, considered the ancestor of chickpea dishes, recommends pre-soaking the seeds.
In this case, they absorb enough moisture, become soft and cook for up to 40 minutes, while dry peas should be boiled for up to 2 hours. But the less chickpeas will be subjected to heat treatment, the more useful elements will remain in its composition. In addition, legumes that have been stored for a long time dry out a lot and, without soaking, turn out to be tough and lose their taste.
How to soak chickpeas
Pre-soaked chickpeas are very easy to prepare and go well with any kitchen. It is widely used around the world and has become a personal favorite with many people. The experience of many generations has shown how to properly soak chickpeas using a special technology for each specific dish.
How to soak chickpeas for pilaf
pilaf is a long-term cooking dish, then slow soaking of chickpeas is not required. Too softened beans will turn into porridge during cooking and spoil the consistency of the dish. Before cooking, the grains should be slightly hard. Therefore, the ideal soaking of chickpeas for pilaf is to place it in water at room temperature for 1-2 hours.
How to soak chickpeas for soup
How long to pre-soak chickpeas for soup will depend on the type and desired consistency of the dish.
For the classic thin soup:
soak the beans for 3-4 hours,
then boil them for 30-40 minutes,
add the prepared ingredients to the soup, where they boil for another 10-15 minutes.
For puree soup:
soak chickpeas for 5-6 hours,
boil peas for 60-70 minutes,
add to the soup and cook the dish until tender.
How to soak chickpeas for hummus
Hummus
A popular Middle Eastern snack, hummus is made with chickpeas, sesame seeds, oil and spices. You should get a smooth, uniform texture with a nutty flavor. For this dish, the chickpeas must be well softened, so the best thing to do is slow soaking. Soak the mutton peas in plenty of water and leave it overnight. If there is no time for such a long soak, then it is enough to fill the seeds with water for at least 4 hours, then boil them for 90-100 minutes.
A visual example of how to soak and boil chickpeas is shown in the video:
How to cook chickpeas in a saucepan
The most affordable way to cook is to cook chickpeas in a saucepan on the stove. The choice of long or slow presoaking is up to the hostess. When working with beans, it should be noted that they greatly increase in volume and from 1 cup of dry peas you get 3 cups of boiled peas.
View product and clean debris.
Dry beans must be soaked before boiling. Select any of the appropriate pre-soak methods.
When the product absorbs water and increases in volume, drain the remaining liquid and rinse the chickpeas well.
Place the beans in a large pot, cover with fresh water and bring everything to a boil. Reduce heat and simmer until desired softness result.
Add a pinch of salt 30 minutes before the end of cooking. You should only salt the dish at the end of cooking, as the added salt at the beginning of cooking will make the chickpeas a little tough.
Natalia Komarova
Interest in proper and dietary nutrition arose in connection with the problem of excess weight in my son. Thanks to proper nutrition, it was possible to reduce weight by 30 kg and keep it until now.
Ask a question
During boiling, you can leave the lid off completely or cook without it at all, so that the steam escapes freely during boiling. Such chickpeas, boiled without a lid, will be the ideal density for use in salads. And beans cooked without a lid will have a milder, creamier flavor and will crack more easily when needed. They make a great base for hummus or purees.
Beans can always be cooked on their own or flavored. Bay leaves, garlic cloves, onions, carrots or celery are often used.
Multi-cooker chickpeas
A great way to cook any meal with kitchen helpers. Cooking chickpeas in a slow cooker without soaking is a significant advantage of this option. I turned on the multicooker and went about my business, the device will do everything by itself.
Sort chickpeas, clean from impurities and spoiled grains, rinse them thoroughly.
Pour the beans into the multicooker bowl and cover them with water at a ratio of 1 to 7.
Set the "Boiling" or "Stew" mode for 3-4 hours at a high temperature or 6-8 at a low temperature.
Salt the chickpeas one hour before the end of cooking.
Natalya Komarova
Interest in proper and dietary nutrition arose in connection with the problem of excess weight in my son. Thanks to proper nutrition, it was possible to reduce weight by 30 kg and keep it until now.
Ask a question
If ​​you decide to cook pre-soaked cereal, then fill it with water by 2 cm and simmer for only 60 minutes.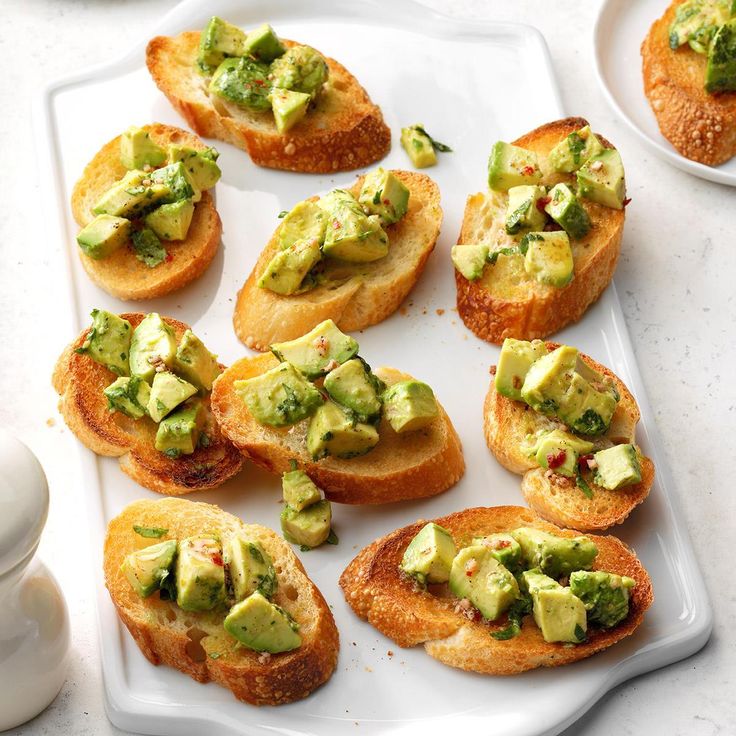 Additional spices to the dish can be turmeric, red pepper or suneli hops.
How to boil chickpeas in a double boiler
How to boil chickpeas
The indisputable advantage of a double boiler from a saucepan is that there is no need to stir the chickpeas, regularly remove the foam and monitor the amount of water. In a double boiler, everything is cooked easier with the same amount of time.
Sort dried chickpeas for impurities.
Soak the beans 8-10 hours in advance.
Drain the water and place the prepared peas in a cooking dish.
Pour 1 to 4 water into the bowl.
Set the steamer cooking time to 45 minutes.
The dish is best served with olive oil and chopped herbs.
How much to cook chickpeas in a pressure cooker
How to cook chickpeas in order to reduce the cooking time by 2 times? Use a pressure cooker, under pressure, the grain softens faster, which saves time. In a pressure cooker, you can cook both soaked and not soaked peas.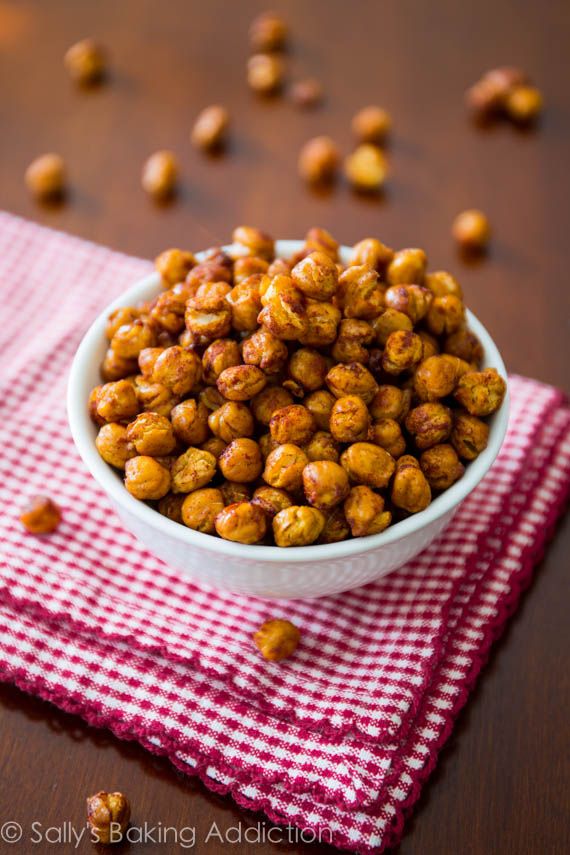 Sort the beans and wash them well.
Soak beans for 4 to 8 hours.
Put the chickpeas in a pressure cooker, pour everything with water at the rate of 1 cup of grains 4 cups of liquid.
Close pressure cooker lid and set timer to 12 on high pressure.
Then release the pressure and continue cooking naturally for 10 minutes.
If you cook chickpeas without pre-soaking, the cooking time of chickpeas in the slow cooker-pressure cooker increases to an hour. At the same time, under pressure, cook the beans for 50 minutes, and with a natural process - 10 minutes.
An example of a delicious Greek-style chickpea dish in a pressure cooker can be found here
Chickpeas are ready
Why soak chickpeas
Despite the availability of canned chickpeas, dishes are much more often prepared from dried beans. Dried chickpeas are preferred for a number of reasons:
They are often cheaper than their canned counterpart.
No added salt.
More palatable than canned, which can often be bland.
However, dried chickpeas usually need to be soaked in water before cooking as they are very hard, although they can also be used without pre-treatment.
If there is no difference in the final dish, why soak the beans? There are several reasons why most people prefer to soak chickpeas:
Soaking speeds up the preparation of the product.
Soaking improves digestion.
Soaking helps remove some of the phytic acid found in dried beans and also greatly reduces some of their gas-causing properties.
As a result, each housewife decides for herself whether to soak her chickpeas before cooking or not. In the case of soaking, there are also options for traditional and quick soaking of legumes, which depend on the availability of free time.
How to cook chickpeas for salad
While you can always make a salad using canned beans, it's much better if the texture of the chickpeas is al dente in the dish.
Soak beans in plenty of water overnight, at least 8 hours.
Drain and rinse the chickpeas before further cooking.
Transfer the soaked chickpeas to a large pot and cover with fresh water.
Add garlic, bay leaf and salt.
Bring water to a boil, then reduce heat slightly and simmer for 20-25 minutes.
If the hardness of the grains is high, you can increase the boil time for chickpeas up to 50 minutes.
Put the finished beans on a sieve and let the remaining liquid drain.
How to cook falafel chickpeas
Since falafels are made from raw chickpeas, there is no need to boil the beans. Just enough to soak them.
Pour dried chickpeas into a large bowl.
Fill with plenty of water.
Leave to swell until the beans triple in size.
Drain the rest of the water and grind the prepared chickpeas together with the onion, garlic, herbs, spices and salt in a food processor.
How to Boil Chickpeas Without Soaking
Cooking dried beans instead of canned beans provides less sodium per serving, more flavor, and personal control over the texture of cooked beans. It doesn't matter if you forgot to let the seeds get wet ahead of time, because you can cook the dish without soaking them. Consider how much chickpeas are cooked without soaking.
Prepare water and a large saucepan.
Place the washed chickpeas in a saucepan and add 3 cups of water for each cup.
Bring mixture to a boil over high heat.
Regularly remove foam that rises to the surface with a spoon.
After the water boils, lower the heat and cook the beans, stirring occasionally and adding more water if necessary.
Cook chickpeas until desired softness. This may take up to 90 minutes.
Why Use Baking Soda
There are many tips online for adding baking soda to chickpeas while they are soaking or cooking.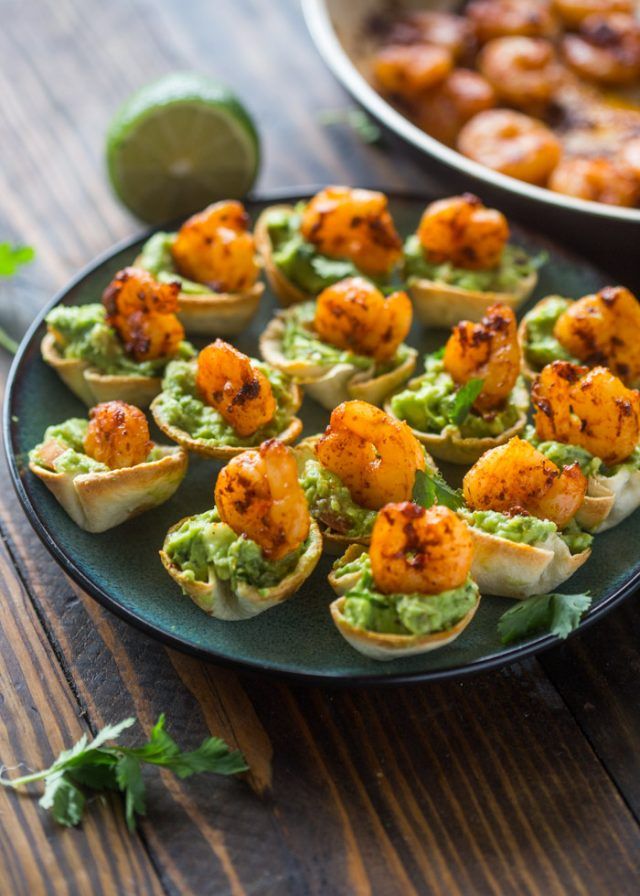 Is it really necessary? What effect does baking soda have on dried chickpeas?
Baking Soda Effect
The addition of baking soda can help the beans soften and cook faster, with a creamier end result. This is especially useful when using old, stale chickpeas or when making hummus. In this dish, you can clearly see that chickpeas with baking soda become softer and creamier than those cooked without it.
Soda or baking powder
Baking soda can be the same as sodium bicarbonate, but it is not the same as baking powder. In addition to sodium bicarbonate, baking powder contains additional ingredients, such as cream of tartar. And it is 3-4 times weaker than baking soda and therefore will not give the desired effect for chickpeas.
How Baking Soda Affects Chickpeas
Adding baking soda while soaking or boiling legumes raises the pH of the water and is great for softening seeds. This makes the chickpea skin more soluble, allowing the liquid to more easily enter the cells and help them soften.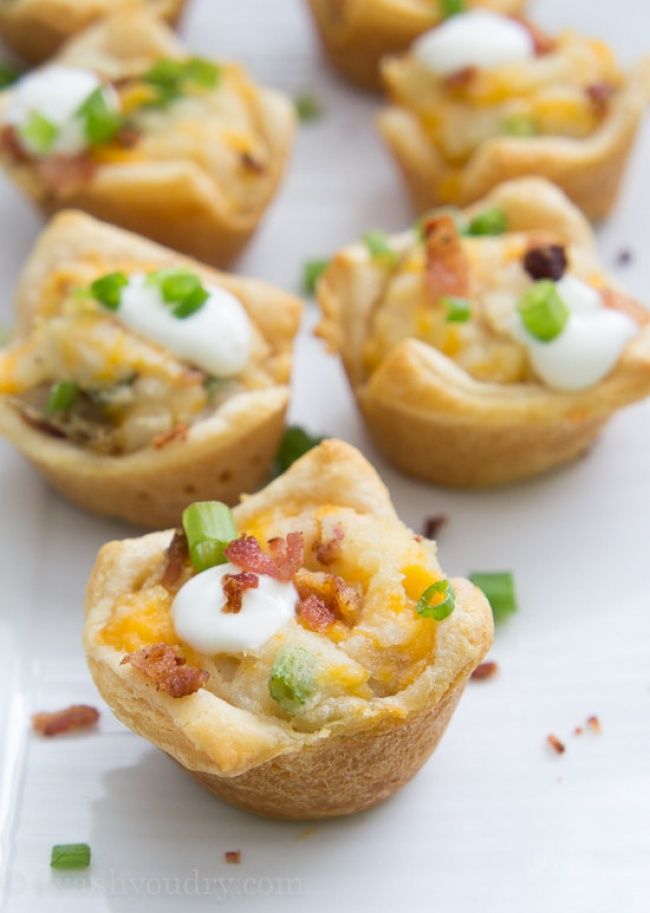 How long chickpeas are cooked depends on many factors. For example, chickpeas soaked in water with baking soda usually cook faster than those soaked without it. Depending on how much baking soda is used, the difference in cooking time can save cooking in half.
When to add baking soda
Most recipes recommend adding baking soda to the water while soaking dried chickpeas, not while cooking.
Soak beans overnight in plenty of cold water. Baking soda should be added at the beginning of the soak.
Pour water over them, bring to a boil, then remove from heat and leave for 1 hour to absorb the water. The baking soda should be added when the pot is removed from the heat.
Baking soda does not taste particularly good, so chickpeas should be thoroughly rinsed before cooking.
Then boil the peas as usual until they are completely soft.
If you are not planning on making mashed potatoes or hummus, adding baking soda while cooking chickpeas can result in a mushy state that is not always appropriate for soups and salads.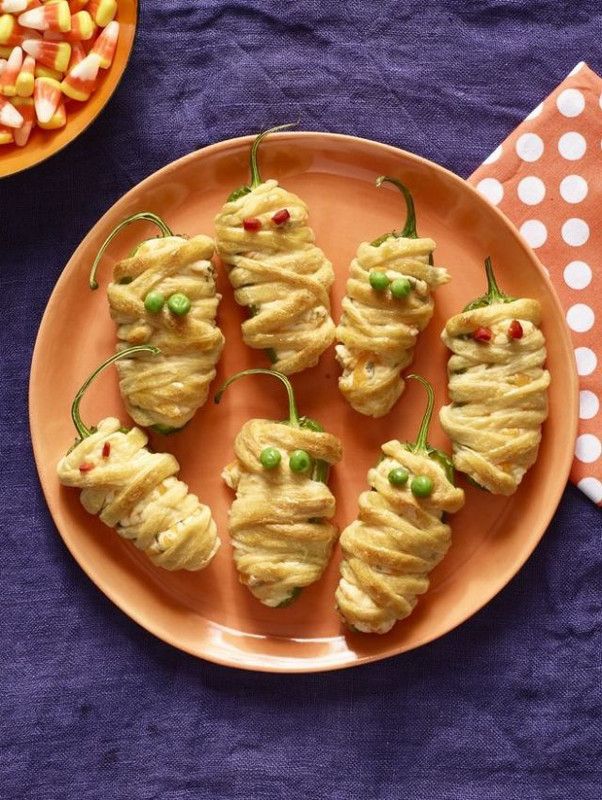 How much baking soda to add
There are no exact and clear rules for the amount of baking soda. However, it is recommended to try 1 teaspoon of baking soda for every liter of water used to soak chickpeas.
Additional Effects of Baking Soda
Baking soda makes chickpeas easier to digest by reducing stomach discomfort that can be caused by eating pulses.
Baking soda can change the nutritional value of the product, in particular, it can reduce the level of vitamin B. Therefore, for a vegan diet, you can refuse to add baking soda to chickpeas.
Conclusion
Is it really necessary to add baking soda to chickpeas?
Baking soda can definitely help soften the beans more effectively and faster. But sometimes this effect is so insignificant that there is no need for soda.
But! If dried chickpeas are especially old and stale, baking soda will really help soften them.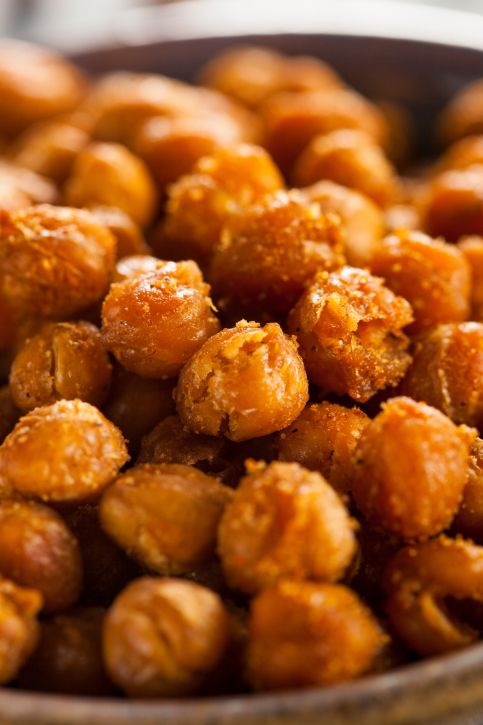 Can you eat raw chickpeas
Chickpeas
Chickpeas are one of the most delicious and nutritious legumes in the world. It is rich in fiber, protein and carbohydrates and can be used to make fantastic vegan dishes.
Many people wonder if chickpeas can be eaten raw or undercooked?
Fresh foods are usually healthy, but unfortunately eating raw chickpeas can have adverse effects:
it is hard, you can damage your teeth, wear away enamel and cause discomfort in the jaw joints, you simply cannot bite through it;
it contains sugar and toxins that make it difficult to digest;
Eating raw food may cause stomach pain and digestive problems.
However, many proponents of healthy and vegan nutrition have found a way to consume chickpeas without cooking them. They soak it for a long time and consume the swollen seeds. In this form, the bean, although edible, is harsh.
It is much more useful and pleasant to use germinated grains.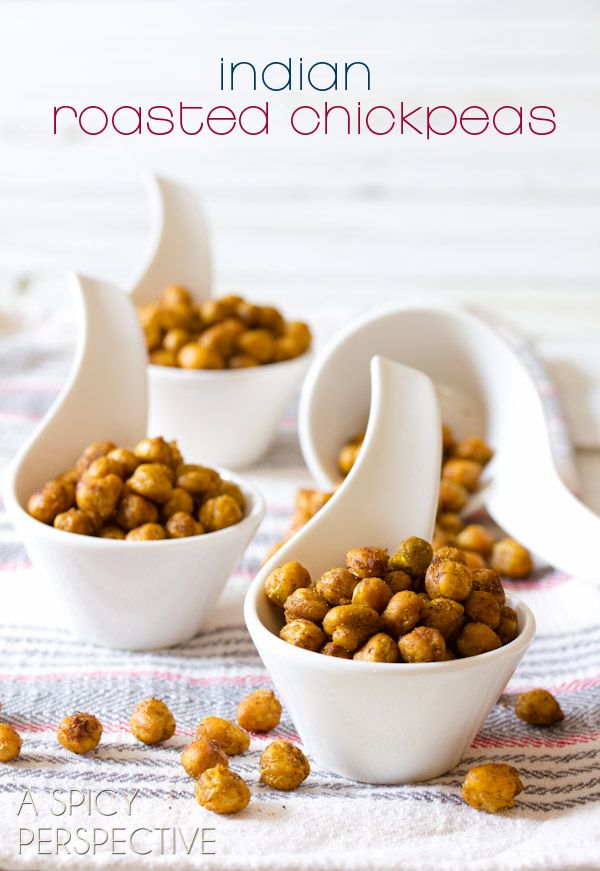 In this case, the amount of nutrients increases significantly, and the calorie content of the product decreases from 306 to 160 kcal. The amount of antioxidants in this case increases significantly, which has a positive effect on lowering cholesterol and sugar, improves heart function, and normalizes metabolism in general.
Soaking and sprouting beans helps neutralize phytic acid and lectins while boosting amino acid, vitamin and protein content. Sprouted beans are delicious when used in hummus, soups, and stews. They also make a delicious raw snack.
How to germinate chickpeas
To germinate chickpeas, you need seeds, water and 3-5 days. Remember that 1/2 cup dry beans will make about 2 cups sprouted. The duration of germination depends on the end use of the product. For stewing or roasting, it makes sense to use short-sprouted chickpeas. For raw salads or raw hummus, longer sprouts are preferred.
Thoroughly wash 1/2 cup chickpeas before soaking.
Soak it overnight in at least twice the amount of water.
In the morning strain the beans in a stainless steel colander and rinse thoroughly.
Spread the chickpeas evenly over the bottom of the colander.
Place the colander in a bowl and cover with a towel. This will allow air to circulate and protect the beans from insects.
Wash and drain chickpeas at least two to three times a day. In hot weather, you can rinse the beans more often.
Repeat this process for about three days for short shoots or about five days for longer shoots.
When the seed has germinated to the desired degree, rinse thoroughly.
Allow the sprouts to air dry a little and then refrigerate for a week.
How to peel chickpeas
Some recipes call for shelled chickpeas. And the secret to truly silky hummus also lies in the cleaning of the grains.
This procedure is not always pleasant, and it is done manually.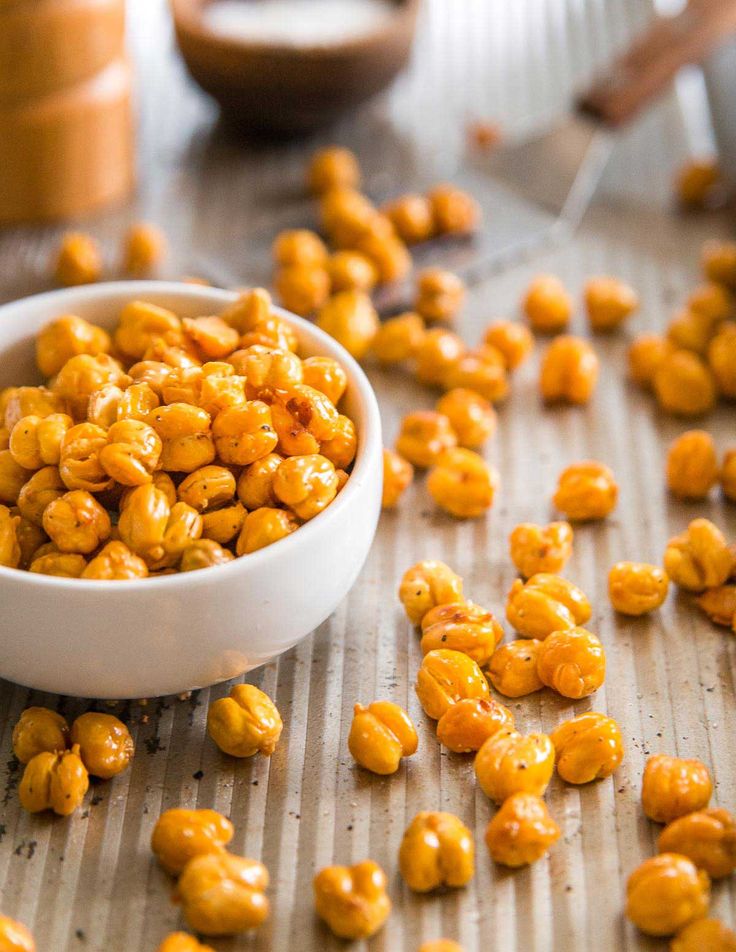 But the result will please and the effort expended will not be in vain.
Soak chickpeas overnight in cold water (or soak quickly in boiling water for an hour).
Drain and dry the beans. Add 1½ teaspoons of baking soda for every 2 cups (400g) of grains.
Heat the chickpeas in a large saucepan over medium heat for 3 minutes, then add plenty of water and bring to a boil.
Reduce the heat to low and cook until the chickpeas are very soft.
The rind will basically fall off and can be poured out with water. Remove the rest of the husk with your fingers.
Chickpea Dishes
Chickpea Dishes
Small chickpeas, one of the oldest grains, are the most popular legume after peas and beans. Chickpea dishes are healthy and nutritious for everyone, but vegetarians should pay special attention to it, because. it will fit perfectly into their diet.
These dishes contain essential acids and excellent vegetable protein, which is well absorbed by the body.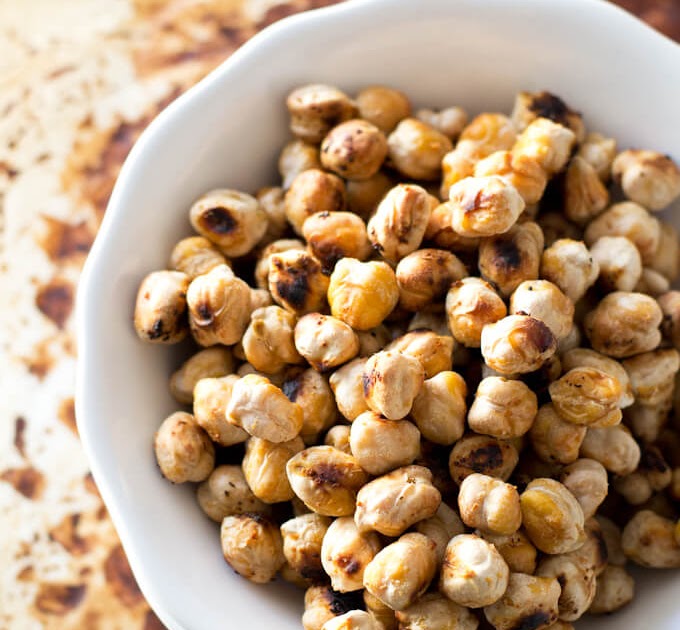 Thanks to fiber, dishes favor digestion and strengthen the heart muscle. The low calorie content of such dishes and their high nutritional value makes this legume a versatile product.
Chickpeas can be used in many different ways and each time they taste completely different. It is used to prepare appetizers, salads, hamburgers, soups, stews, first courses and desserts.
It makes an incredible hummus or vegan pizza base, all kinds of savory salads and appetizers. Dried chickpeas are processed into flour and desserts are prepared on its basis.
It's hard to believe that one small round seed can do so much. Check it out with some amazing chickpea recipes.
Chickpea cheese is an example of an unusual but tasty way to diversify your menu here:
Simple recipes for dishes with boiled chickpeas
using chickpeas.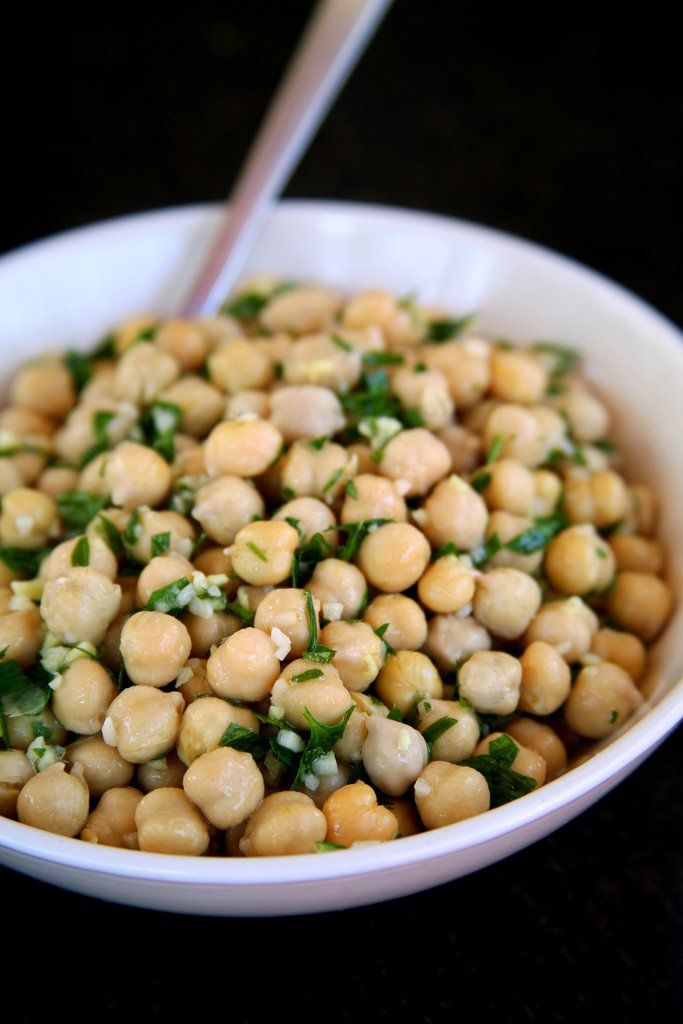 The main thing to always remember is that if soaked chickpeas are required according to the recipe, then the grains must be filled with water for 8-12 hours. If a boiled product is required, then pre-soaked beans are cooked from 40 minutes to 2 hours according to the recipe. And how to cook chickpeas at home has already been considered.
Chickpea soup
Chickpea soup
Healthy and warming vegetable soup, the recipe of which may vary depending on the availability of ingredients. Regardless of the combination of vegetables, thanks to chickpeas, the result will always be amazingly appetizing.
Ingredients:
Chickpeas - 100 gr
Tomatoes - 0.5 kg
Potatoes - 1 pc.
Zucchini - 1 pc.
Onion - 1 pc.
Carrot - 1 pc.
Vegetable oil - 2 tbsp. spoons
Garlic - 4 cloves
Oregano - 2 teaspoons
Bay leaf - 2 pcs.
Salt, pepper - to taste
Method of preparation
Rinse chickpeas and soak in water overnight.
Finely dice the onion. Finely chop the tomatoes.
Chop the carrots, zucchini and potatoes also into medium sized cubes.
Heat oil over medium heat. Sauté the onion in it with a pinch of salt and pepper. Simmer for 8 minutes with constant stirring.
Add carrots and potatoes, simmer everything together for 2-3 minutes.
Pour chopped tomatoes, vegetable broth or water, bay leaf and cook for 15 minutes.
Then add the soaked chickpeas and zucchini. Boil everything until soft for about 20 minutes.
At the end, season the dish to taste with salt, pepper and oregano.
Hummus
When mentioning chickpeas, hummus cannot be ignored. This is a traditional Middle Eastern sauce with a nutty creamy flavor and a smooth texture. It is traditionally made using tahini paste, but can be substituted for sesame seeds at home.
Ingredients
Boiled chickpeas - 1.5 cups
Garlic - 1 clove
Olive oil - 2 tbsp. spoons
Lemon juice - 2 tbsp. spoons
Sesame seeds - 1 teaspoon
Salt - ½ teaspoon
Water - if needed
Method of preparation
Prepare all required ingredients for the hummus starter.
Sort the chickpeas and soak in water for 8 hours.
During this time, the beans will increase significantly in size and soften.
To give a soft and silky texture to hummus, remove the film from the chickpeas. It is easily removed by hand from already soft peas.
Boil the chickpeas for 15-20 minutes, this will make the appetizer more tender.
Put the peeled chickpeas, sesame seeds, garlic and salt into a blender and add the lemon juice.
If necessary, add 1 to 5 tablespoons of the water in which the beans were boiled.
Punch everything until the products are homogeneous, you can add some water until the desired consistency is obtained.
Put the hummus on a serving plate and garnish to taste with pepper, herbs or a dash of oil.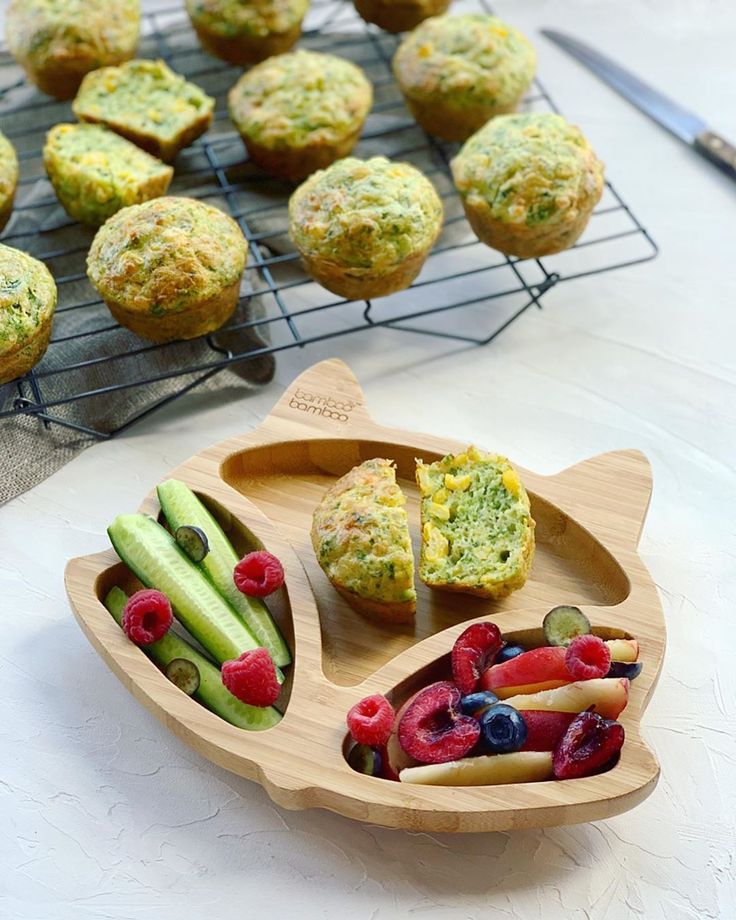 Chickpea patties
Vegetarian patties often don't turn out right, either dry or tasteless. For everyone who is tired of tasteless food, we offer a recipe for juicy cutlets.
Ingredients:
Boiled chickpeas - 200 gr
Red onion - 1 pc.
Egg - 1 pc.
Breadcrumbs - 70 gr
Garlic - 2 cloves
Black pepper, basil - 1 teaspoon
Salt - to taste
Method of preparation
Soak dry chickpeas in a fast or slow way.
Boil beans until tender. In what and how to boil chickpeas, the hostess herself decides.
Finely dice the onion. Saute it in vegetable oil until golden brown.
Puree chickpeas with garlic in a blender.
Mix the mass with onion sauté, egg and spices.
Thoroughly knead the minced meat and place it in the refrigerator for 30 minutes.
Shape patties from chickpeas, roll them in breadcrumbs and fry in vegetable oil until golden brown.
If you want new flavors and a little juicy minced meat, you can add finely grated carrots and a little mashed potatoes to it.
For how to make delicious vegan chickpea burgers, watch the video (recipe video):
Lemon chickpea soup
Lemon chickpea soup
Vegetarian Greek chickpea and lemon soup. A light and fresh dish with a silky texture that is incredibly easy to prepare.
Ingredients:
Boiled chickpeas - 250 gr;
Orzo pasta - ½ cup;
Carrots - 2 pcs.;
Onion - 1 pc.;
Egg - 2 pcs.;
Lemon - 1 piece;
Spinach - 1 handful;
Dill - 1 bunch;
Lemon juice - 60 ml;
Garlic - 3 cloves;
Vegetable oil - 1 tbsp. a spoon;
Salt, pepper to taste.
How to prepare
Prepare dried chickpeas first. Soak it for swelling in any way and then boil it a little until half cooked.
Finely dice the onion. Grind the garlic, chop the carrots into strips. Chop the spinach, chop the dill.
Heat oil in a large saucepan over medium heat.
Add the onion to the pan and fry for 3 minutes.
Add carrots and garlic and simmer for another 5 minutes, stirring occasionally.
Pour in the vegetable broth, add the prepared boiled chickpeas and mix everything. Boil the soup until it boils. Then reduce the fire.
Add orzo paste and stir. Continue cooking the soup until the orzo is al dente. Stir all the time so that the orzo does not stick to the bottom of the dish.
Beat eggs and lemon juice in a separate bowl until smooth.
Pour 1 cup of hot soup broth into the mixture and mix, beating the egg mixture continuously, very slowly pour the broth into the eggs until they come together.
When the orzo is ready, remove the pan from the heat.
Whisking constantly throughout the soup, carefully fold the egg mixture into the soup. It should make the soup nice and creamy.
Return soup to low heat. Add spinach and dill, stir and simmer for 1-2 minutes, until spinach has subsided.
Season the dish to taste with salt and pepper.
Garnish each serving with lemon slices and a sprig of dill before serving.
Chickpea puree
The classic chickpea puree is a hummus snack. But if you add other vegetables to the chickpea base, you get a delicious puree, the perfect side dish for anything. This same recipe can be used for baby food, accustoming kids to a variety of tastes.
Ingredients:
Chickpeas - 100 gr
Potatoes - 1 pc.
Cauliflower - 3-4 florets
Salt - to taste
Method of preparation
Soak dry chickpeas overnight in water, then strain.
Place the beans in a saucepan and cover with water. Bring to a boil and let the chickpeas cook for about 1 hour until soft.
Cut potatoes into cubes.
Steam cabbage florets and potatoes until tender, 15-20 minutes.
Put the potatoes and cauliflower in a blender, add the chickpeas.
Beat everything until the desired homogeneous mass is obtained, adding a little boiled water if necessary.
Older children can mash chickpeas and vegetables with a fork for a different texture.
Beautiful salad with chickpeas, spinach and sundried tomatoes
Salad with chickpeas and spinach
A light snack, a bright dinner or a delicious lunch, this sundried tomato and chickpeas salad recipe is perfect for any meal. It's gluten-free, vegetarian, and delicious.
Ingredients:
Boiled chickpeas - 400 gr
Avocado - 1 pc.
Soft cheese - 60 gr
Spinach - a handful
Dried tomatoes - ½ cup spoon
Salt, pepper - to taste
Method of preparation
Soak the beans to soften, and then boil until tender. How to cook chickpeas: in a saucepan or a slow cooker, it does not matter.
Peel the avocado, remove the pit and cut the flesh into cubes.
Cut sun-dried tomatoes into small pieces.
Cut the kernels of any nuts into pieces and fry in a dry frying pan.
Place chickpeas in a skillet over medium heat with vegetable oil.
Saute for about three minutes and then add chopped sun-dried tomatoes. Simmer for 2-3 minutes.
Place food in a deep bowl.
Top with soft cheese pieces, roasted nuts and plenty of spinach.
Season the salad with salt and pepper. mix lightly and serve.
Benefits and harms of chickpeas
Like any product, chickpeas have a number of benefits, for which you should include them in your diet. But it also imposes some restrictions on nutrition. And before you introduce legumes into your daily diet, you should know everything about the product in order to correctly compose a menu.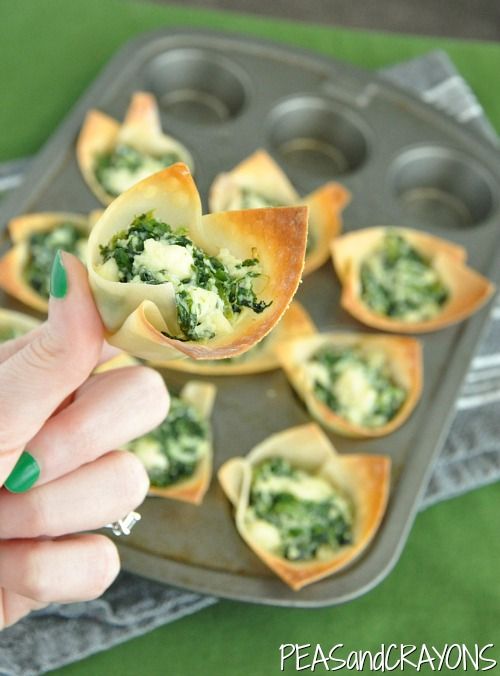 Benefits
Helps control blood sugar levels. Chickpeas have a low glycemic index and contain slowly digesting starch (amylose). Both of these things help prevent blood sugar and insulin levels from rising too quickly, which is great for people with diabetes.
Helps with digestion. Chickpeas are rich in dietary and soluble fiber, which contributes to the relief and normalization of bowel function.
Lowers cholesterol levels. Soluble fiber reduces the total amount of bad cholesterol, which reduces the risk of heart disease.
Strengthens bones. Chickpeas contain calcium, magnesium, fiber and other bone-strengthening nutrients. To increase their beneficial properties, you must first soak the beans to get rid of phytates that interfere with the absorption of calcium.
Improves mental health. The choline found in chickpeas helps produce important chemicals for memory, mood, muscle control, and other brain and nervous system activity.
Harm
Chickpea contraindications include individual intolerance to the product. With problems with the utilities, the use of grains should be carried out with caution so as not to cause excessive bloating. Also, in a limited amount, you should eat chickpeas with cystitis, thrombophlebitis and gout.
Nutritionist's advice
For a longer and healthier life, chickpeas are highly recommended by nutritionists. Swapping regular foods for nutrient-dense foods can dramatically improve the health and appearance of your skin.
Chickpeas are a staple of the Mediterranean diet and are rich in fiber and protein, essential for healthy bones, muscles and skin.
To get the nutrients the body needs, it is enough to consume 100 grams of boiled chickpeas per day. And to saturate the body, only 30 grams is enough. It turns out that 100 grams can be divided into several doses and beans can be added to soups, salads and snacks.
Chickpeas are not only ideal for vegetarians, they are often a staple in a variety of diets.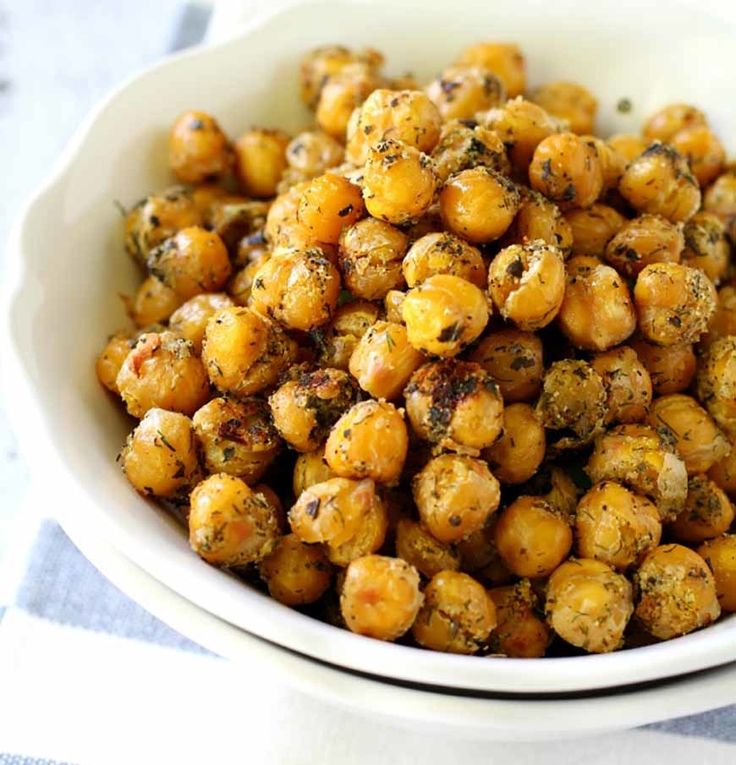 Boiled beans have a low calorie content (127 kcal), they help cleanse the body and break down fats. And chickpeas saturate for a long time, which makes it indispensable in proper nutrition.
You can cook EVERYTHING from chickpeas!
From first courses and appetizers to sauces and desserts. Why do this - in a post about chickpeas. How - in detail in the pictures under the cut.
I have accumulated a lot of chickpea recipes and they all start with the fact that you need to "take boiled chickpeas." It was high time to dwell in more detail. First, chickpeas are different. The most delicious, especially in itself, large. I once wrote in the comments that it was almost the size of a hazelnut, but brazenly lied, as it turned out during the check, I confess and apologize. For clarity, the picture showed small and large chickpeas in comparison with our usual peas and hazelnuts. However, large ones are at least always significantly more expensive, and for many recipes that use chickpea crumbs, there is no difference in taste at all.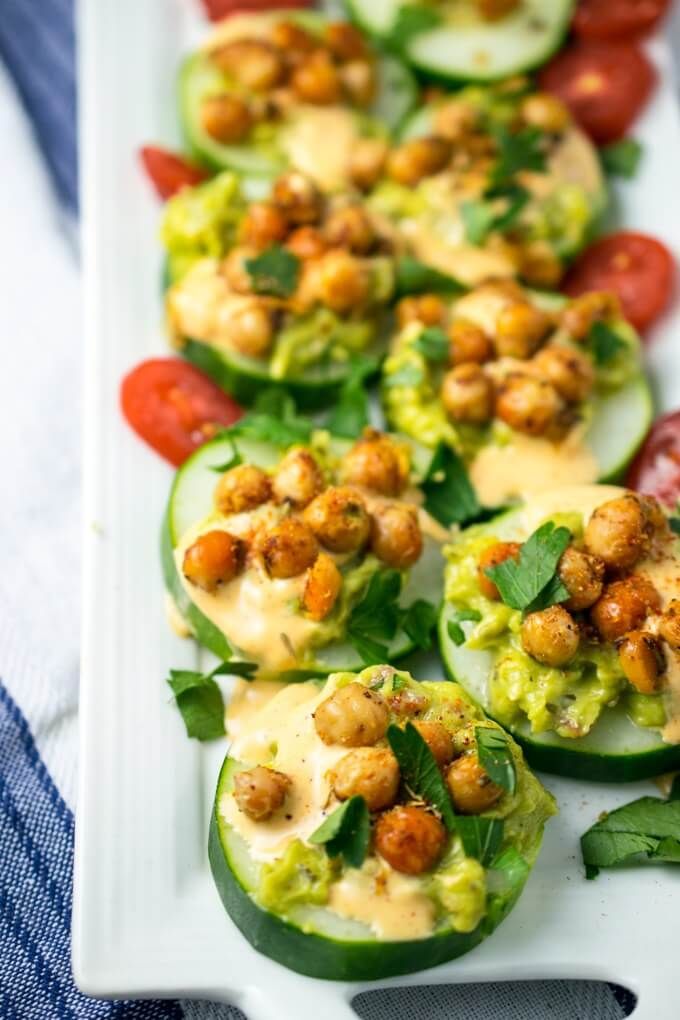 Which one is more useful, and whether there is such a difference between them at all, I have not found information anywhere.
As usual, getting a really good product takes a lot of effort. And, again, as always, every product has its pros and cons. Chickpea has a lot of useful properties, both for health and weight loss, in addition, it is tasty on its own, and even more wonderful as an absolutely universal remedy for an endless series of recipes, but this is a legume, and accordingly there are some problems that can be solved. if you follow the rules for its preparation.
1) Wash chickpeas to remove dirt.
2) Soak chickpeas in plenty of drinking water (about twice the weight of dry chickpeas). If you have particular problems with the digestion of legumes, then it is worth diluting 1 tsp per liter of water. soda. It is better if it is in a warm environment, so I use a slow cooker: for the first 20 minutes I turn on the "heating" mode, then, without opening the lid, so as not to bring down the temperature, I turn it off.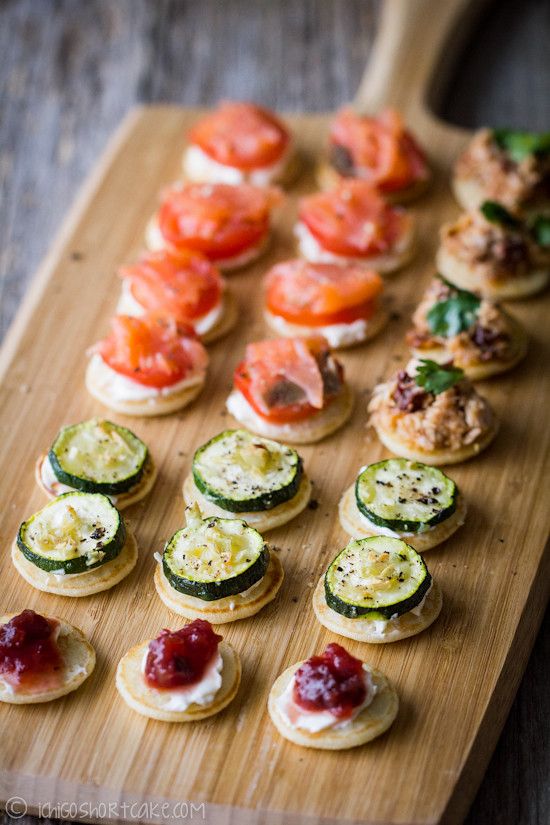 It is best to do this in the evening. You can soak it in a food thermos, or you can just soak it in any bowl / pan.
3) In a good way, not less than after 12 hours, or even for a day, but it is advisable to change the water a couple of times, rinse very thoroughly under running water. Although in a slow cooker it is already swollen enough after 3-4 hours, I'm not sure that this time is enough for the necessary enzymes to activate, and this is important. So in extreme cases, one-time cooking can be done this way, but is better to pre-soak any cereals and legumes in warm water .
4) Pour in water, about two fingers above the chickpeas. Bring to a boil, remove foam. If the above problems are relevant, it is worth draining this boiled water and pouring clean hot water from the kettle again. In the process of cooking, if you need to add water, also not cold. I turn on the slow cooker for "quenching", and since the temperature is lower, the foam practically does not form.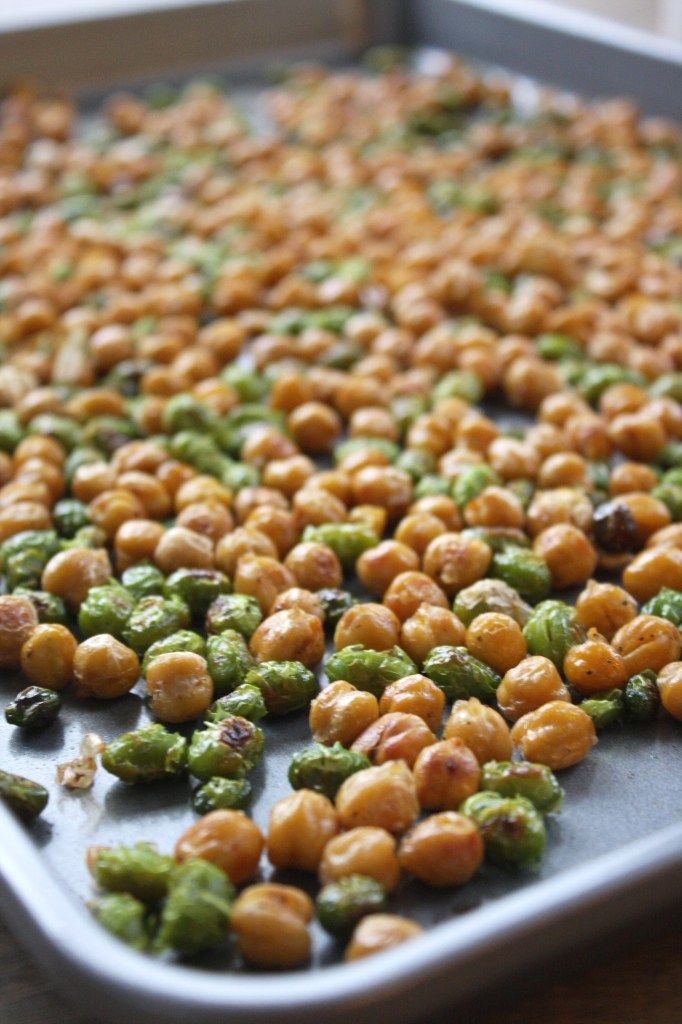 5) Boil from one to three hours. Readiness is checked for taste: the peas should still be whole, but easily crushed with the tongue, leaving no small grains. The larger the chickpea, the faster it cooks, the use of soda, salt significantly speeds up the process. If you cook on the stove, make sure that the water does not boil away.
I cook in two stages. I usually use organic, it is especially small, so after two hours on the "stewing" it is not yet completely ready, but it is great for some recipes. Therefore, I take out about half with a slotted spoon and spread it in one layer on a cloth or towel. I leave the remaining half to "extinguish" for another hour.
After half an hour, I transfer about a part of the dried chickpeas to a baking dish, choose bad peas and sprinkle with a lot of curry - my favorite kind of crisps. I cook for 30-35 minutes at 190 degrees with convection, sometimes I take it out and mix it in the process. In the end, I often try to catch the right short moment when they are already completely empty, but have not yet burned out.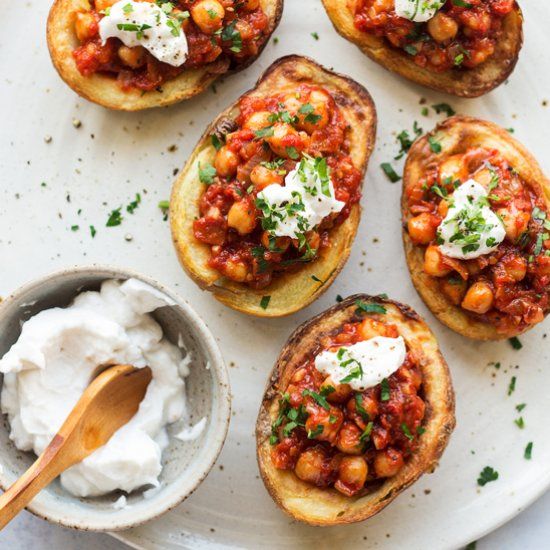 Much easier and faster in a multi-oven - 180 degrees, 8 minutes. But in small portions, in one layer.
I turn the second dried part into crumbs. It can be used in many recipes: lazy dumplings and cheesecakes, cheesecake, cookies, sweets…
For cookies and cheesecake, I used to bake just compacted crumbs, but the products turned out to be very fragile. One egg white per 150 g crumbs solves this problem completely. As you can see in the pictures, it can be given any shape, and the finished ones also hold it well. I love cookies with lemon zest most of all, I made them with lemon juice and poppy seeds, sometimes with cinnamon for children.
I also experimented a lot with chickpea sweets. I appreciate them for the fact that chickpeas are not subjected to repeated heat treatment, it seems like you can cook from just soaked, but then you need to do it a little differently so that it starts to germinate - the most useful option, by the way.
Applesauce turned out to be the most convenient to use for sculpting sweets.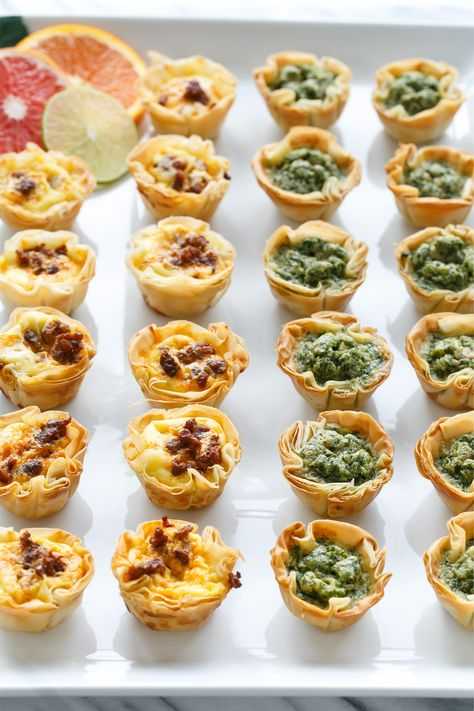 Most often I cook for a couple and puree with stevioside, it turns out the perfect consistency, like baby food in jars. Or you can bake sweet apples to a state of caramelization for several hours in the oven, or on "baking" with a minimum amount of water (40 ml). Then you can do without a sweetener.
Chop nuts, add chickpea crumbs and then applesauce. (Honey, if you eat, fits in very well, only then there is correspondingly less applesauce). Here it is worth trying if it turned out sweet enough and, perhaps, add stevioside, for example. Then I close the container with a lid and shake it gently so that the sweets are completely covered. Be sure to chill in the refrigerator.
In the meantime, the rest of the chickpeas have finished cooking. It seems to taste better if the skin is removed from it, but I never do this. Again, I leave a part whole, for salads (I especially like with tomatoes and radishes, granular cottage cheese), side dishes, in particular pilaf, various vegetable casseroles.