Crop feeding baby birds
Force Feeding / Gavage / Tube Feeding
Administering Medication … Hand Feeding Methods … Handfeeding Protocol … List of Handrearing Supplies Needed … Handfeeding Formula for Softbills / Turacos
Force feeding, also known as Tube or Gavage feeding – is a method of feeding, in which the food is pumped into the crop through a tube that has been put down the esophagus and into the crop.
Punctured Crop:
If the tube is pushed too far, or if the baby / bird jumps, the tube may be pushed through the crop membrane and the outer skin to cause a puncture. If this happens, food put into the crop will leak out of the puncture.

The only way to correct this problem is to suture the inner and outer layers of the crop and skin. Antibiotics must be administered to prevent infection. If left uncorrected, infection will set in, and the baby will starve to death because the crop will no longer hold food.
Delayed Weaning / Insufficient Socialization:
Tube feeding bypasses the bird's natural feeding response and chicks fed this way may take longer to wean and be poorly socialized. Breeders may choose this method as a quick way to feed many chicks. The resulting chicks may develop behavioral problems as the feeding sessions themselves are part of the bonding process.
Tube Feeding Instructions
Provided by Dr. Rob Marshall, Avian Vet – http://www.birdhealth.com.au
Utensils For Crop Feeding:
A syringe and crop needle should be used for crop feeding. In between feeds, boil the utensils, etc., so as to prevent any food spoilage and subsequent infections. The utensils are soaked in a Water Cleanser after cleaning. Any formula must be made fresh and the leftovers discarded.
Amounts and methods for feeding ER formula
The size of crop needle and amount of Formula are as follows:
Bird Type and Size
Crop Needle Size and Length
Amount of Formula Fed
Orphaned Wild Birds
Syringe or small spoon
3ml
Budgerigar-sized
18 gauge, 3cm long
3ml
Cockatiel-sized
16-17 gauge, 5cm long
5mls, 2 times daily
Pigeon and Galah-sized
21-14 gauge, 7cm long
Pigeons: 20mls, 2 times daily.
Parrots: 10mls, 2 times daily.
Ducks and Chickens
Stomach tube
50mls, 2 times daily.
Tips for Preparing the Formula
Hold the small cup in the larger bowl so that the hot water keeps the formula warm.Adding a couple drops of hot water from the tap at a time, use the butter knife or back of the spoon to mix the powder into a paste.Use the knife or spoon to squash the formula against the side of the cup to smooth out all lumps.Continue adding a couple drops of hot water at a time until the formula is the consistency of maple syrup.It is best not to make the formula in the microwave. Mix by hand with the hot water and double check the temperature before feeding.Continue feeding for one day after the bird is seen eating seed on its own.
Spilled food around the bird's face should be cleaned with a warmed cleaned cloth before it dries. A "bib" may help keep the feathers clean, as well as a fine warm water mist spray over the body when weather is hot, but prevent chilling.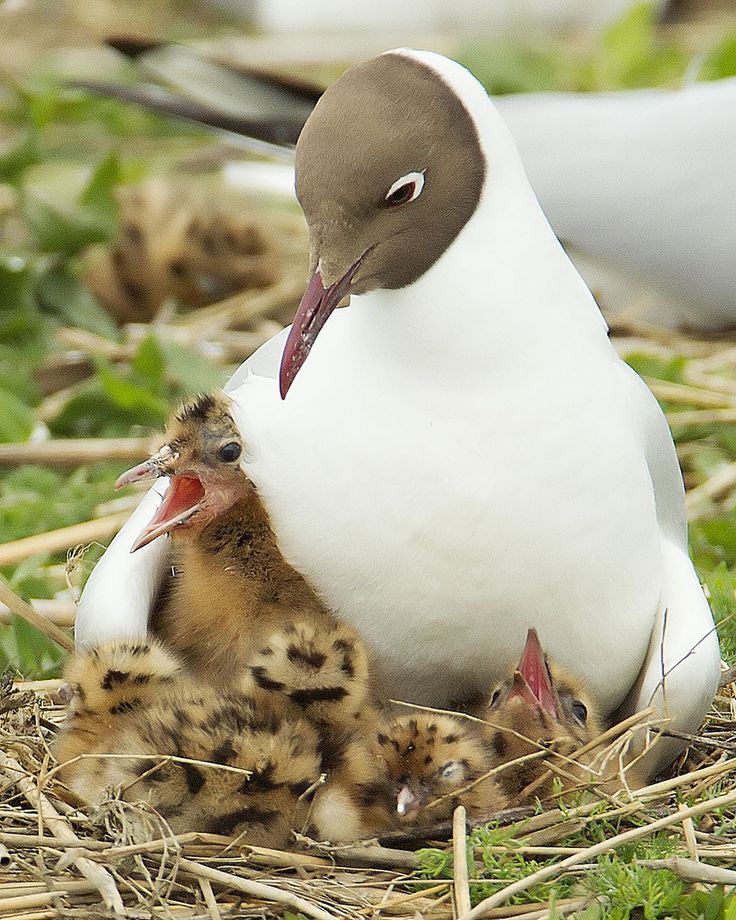 The Crop Needle Technique
Some tips when crop needling birds (The crop needle is a blunt needle or crop tube passed gently and directly into the crop.):
Always lubricate the crop needle prior to use. A small amount of spit, oil or Vaseline helps the tube to slide into the fragile and often dry oesophagus.
Make the formula very warm and fresh each meal. Pre-warm the syringe and needle. Use hot water and not a microwave to heat the formula, as this avoids "hot spots" that burn the crop lining.
Clean and disinfect the crop needle and feeding syringe after every feeding.
Extend the neck as the needle is slowly introduced from the right side of the beak into the left side of the back of the mouth. The crop needle is then passed gently into the crop. Check it is in the crop by feeling for the crop needle through the skin on the outside of the crop. Now slowly inject the formula into the crop.
Fill the crop with the formula. Stop when the tongue moves in a swallowing motion and then quickly but gently remove the needle. Medication may also be mixed into the ormula.
Immediately return the bird to the heated hospital cage / brooder.
For sick birds, Dr. Marshall recommends the following to hydrate and provide crucial nutrition to your bird patient.
Emergency Rescue Formula Alternatives

Glucodin 5% (glucose powder) and hot water.
Honey 5% and hot water.
Polenta (corn powder) or rice flour and hot water.
Strained baby food.
Notes: This formula is used for seed-eating birds and not for Lorikeets. Lorikeets are best fed grapes, apple puree or apricot juice by spoon, rather than by a crop needle.
---
NEED A VET?
USA: Find Your Local Avian Veterinarian
Information contained on this website is provided as general reference only.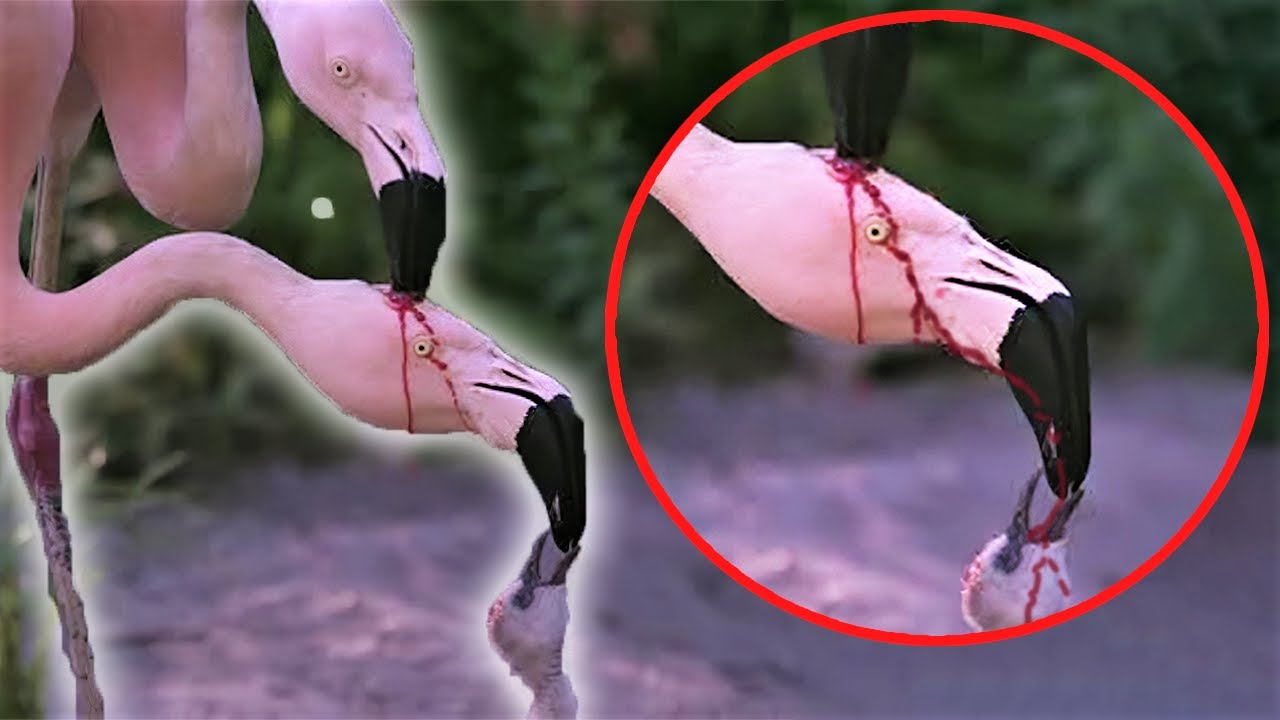 For application to specific circumstances, professional advice should be sought.
---
Please Note: The articles or images on this page are the sole property of the authors or photographers. Please contact them directly with respect to any copyright or licensing questions. Thank you.
How To Use A Crop Needle
How do I use a crop needle to feed my bird?
We do recommend that if you have not used a crop needle before and/or are not very familiar with handling birds that you seek advice from your veterinarian and have them show you first hand how to use it.
Here are some videos from our friends at Vetafarm that show how to use and explain the crop needle process.
HOW TO USE FOR BIRD MEDICATION/FEEDING:

1. Hold the bird as shown, with the tip of your thumb under the bottom bill. The bird should be comfortably restrained, do not use excess force. For large birds a towel around the bird's body will aid restraint.
2. Allow the bird to bite the needle ball, then gently roll the ball over the tongue into the back of the mouth. Align the needle with your thumb.
3. Using a to-and-fro twirling motion gently pass the needle into the crop. The ball of the needle will be felt along your thumb as it moves into the crop.
4. Administer solution from attached syringe. Remove crop needle gently.
NOTE: Know the recommended volume to give by crop needle before administration.
If you do have any questions or concerns or are not confident in the use of the crop needle please seek help from your veterinarian.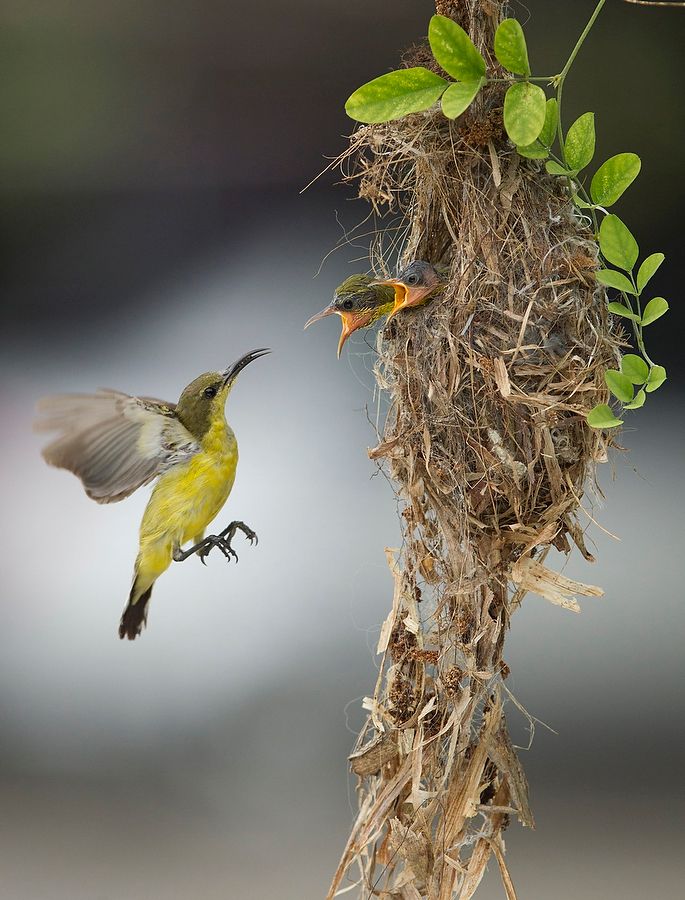 For advice on selecting the correct sized crop needle visit our Help Centre Article "Crop Needle Selection".
Tagged: birdcrophand rearingmedicationProduct Informationquestion
Was this article helpful?
Yes No
About The Author
Bec
From a very young age Bec has always had a great love and appreciation for all animals. Bec is a qualified Veterinary Nurse and also has a Bachelor in Applied Science Animal Studies with special interest in Wildlife and Recreational Animals. Her studies have been put to good use working in various animal industries including small and large animal veterinary clinics, horse studs and the family cattle property. Horses have played an important part in her life, living on a horse stud and caring for horses throughout breeding, foaling, spelling, racing and retirement. Bec is the proud mum of two gorgeous girls, a beautiful Cocker Spaniel, chickens and many horses including a cheeky little pony.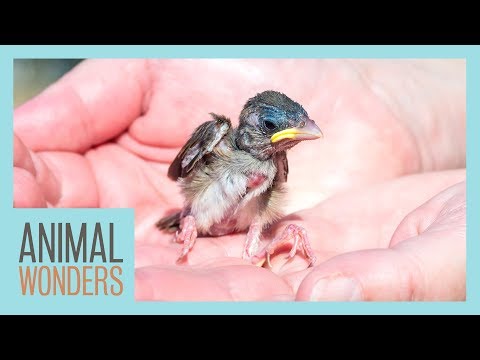 Related Articles
Still Need Help?
Can't find the answer you're looking for? Don't worry we're here to help!
CONTACT US
diet in the first days of life, chicken feed norms
| | |
| --- | --- |
| The diet of chickens, especially small ones, is different from the diet of adult chickens. Many breeders who raise chickens in the household are interested in how and what to feed the chicks so that they develop properly. For healthy growth, chickens require a balanced diet in sufficient quantities. The composition of the products depends on the direction and age of the chicks. | |
Content:
What does healthy chicks eat?
General rules for formulating rations
What to feed chickens?
General rules for feeding
Feed for chickens of various ages
Feeding frequency
Feeding Features
Farmer's Councils
What does a healthy chicken diet consist of?
Sources of proteins, vitamins, micro and macro elements are products of plant and animal origin, as well as substances synthesized in the laboratory.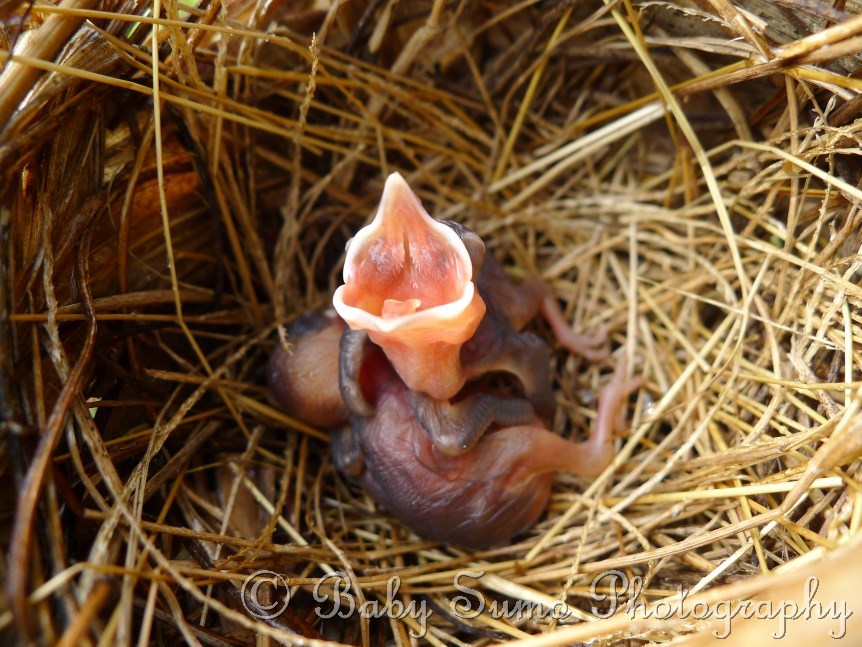 For the production of finished formulations in the factory, only high-quality proven raw materials are used. In feed for laying hens and broilers are introduced:
amino acids,
vitamins,
minerals,
probiotics,
antioxidants,
prebiotics,
coccidiostats,
mold inhibitors.
It is quite difficult to independently calculate the proportions and mix the components thoroughly without the appropriate equipment.
General dietary guidelines
The terms of growing meat breeds are 1.5-2 months, laying hens - up to six months. During this time, the bird should gain weight of 2.5-3 kg. To accelerate the growth of muscle mass in broilers, it is recommended to use specialized feed. It fully meets the needs of the bird in proteins, fats, carbohydrates, vitamins and minerals. The composition and consumption of feed should be appropriate for the age of the chicks.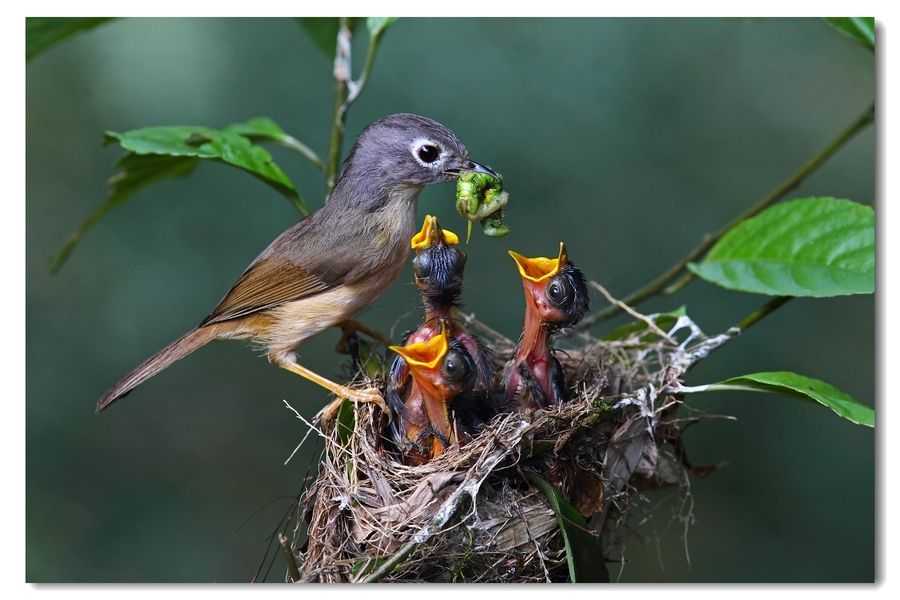 At 1-2 weeks of life, the foundation of the skeleton is laid in chickens, muscle mass increases at an average pace. At this time, it is necessary to introduce a sufficient amount of proteins, fiber, and mineral components into their diet.
In the growth phase, chickens are gaining weight intensively. They need as many amino acids and proteins as possible, which act as a building material for cells, as well as complex carbohydrates. The dose of vitamins and minerals received with food is increased.
At the finishing stage, the amount of carbohydrates is reduced so that the broilers gain more muscle mass, and not fat. At this stage, it is important to prevent weight loss. For these purposes, finishing compound feed is introduced into the diet.
What to feed chickens?
Cereals form the basis of the diet.
| | |
| --- | --- |
| Corn | One of the most useful and nutritious ingredients. Corn is the leader among grains in terms of protein content, while it contains less fiber than other cereals. The product is easily digested and well absorbed. |
| oats | Source of many amino acids. It is considered a dietary product, but contains a lot of fiber. In large quantities, it causes blockage of the intestines, so its share in the composition of the feed does not exceed 20%. Oats are given in a purified form, completely removing the film from the grains. The size of the fraction depends on the age of the bird. Sifted oatmeal is usually added to prestarter formulations. |
| Wheat | Contains a large amount of vitamin E, B. Feed wheat is usually used in bird feed. The percentage can be up to 30%. |
| Rye | It is a source of a number of useful proteins, but contains too much mucus, which negatively affects the digestive system of chickens. It is added to some feeds in small quantities. |
| Barley | Practically not inferior to oats in useful properties, but also contains a lot of fiber. It is introduced into the composition only in a purified and sifted form. |
| Buckwheat | Despite the fact that the product contains components useful for poultry, it is rarely used. Basically, it is added to granulated feed, because. in loose form, chickens do not peck it. |
| Bran | Products of processing grain crops are introduced to increase the caloric content of the diet. By themselves, they have no nutritional value, so they are rarely used. |
Peeled vegetables are used as succulent feed.
| | |
| --- | --- |
| Potato | Improves poultry digestion, promotes the absorption of nutrients. It is introduced in boiled dehydrated form. In the process of preparing food, it is unacceptable to use green potatoes, since poisonous solanine has formed in them. |
| Beet | It normalizes the work of the intestines, prevents its blockage, provides the needs of chickens for vitamin B2, carotene, sugar. It can be given both fresh and boiled. The content of beets in the diet is about 15%. |
| Pumpkin | It contains a lot of vitamins and microelements. The product is added in an amount not exceeding 15% of the total volume. |
Protein components provide the daily requirement for amino acids. Protein sources are also rich in vitamins and minerals. They can be of plant and animal origin. Amino acids are well absorbed by the body. Animal proteins are obtained from various types of flour:
fish. This product makes up to 8% of the diet, but is not used in broiler feed so that the meat does not have a specific smell;
bone. In terms of the amount of proteins, it is not inferior to cereals, and at the same time it is rich in fats (11%) and vitamins A and E. It is given to chickens from a month old;
blood. The product is rich in essential amino acids, but in high concentrations it provokes indigestion. Its share in the diet should not exceed 4%;
pen. This component is used as an available source of protein to balance the feed composition. It is added in small amounts (up to 2%).
Dairy products are also a source of well-digestible animal protein: cottage cheese or whey. Their inclusion in feed mixtures for laying hens increases the egg production and fertility of chickens.
Legumes are richest in vegetable proteins:
soy in terms of percentage and qualitative composition of proteins and amino acids is practically not inferior to products of animal origin, it also contains vitamins and minerals;
peas also provide protein requirements for poultry, although to a lesser extent; chickens do not eat it well because of the specific smell and taste, therefore, no more than 10% is introduced into the feed;
soybean and sunflower meal and cake are an inexpensive, highly digestible source of amino acids. In compositions for adult chickens, their share is 15-17%, for chickens and young animals - 10%.
General feeding rules
| | |
| --- | --- |
| | Each individual should consume approximately 15-30 g of food per day: how much depends on the breed, weight of the chicks, and the intensity of their development. In general, the amount of feed each time should be such that the young hens will eat it in 30 or 40 minutes. The remains must be removed from the feeders so as not to deteriorate, and the feeders themselves must be washed and dried. |
If the chicks do not eat the feed given to them often, then its rate should be reduced. If, on the contrary, the food is eaten quickly, then it is desirable to increase its volume.
Feed for chickens of various ages
| | |
| --- | --- |
| PC-2 | Designed for chicks under 7 weeks old. It is produced in the form of finely ground grains, designed for an insufficiently unformed digestive system, easily digestible, contains all the useful trace elements. |
| PC-3 | Balanced mix for young animals 8-20 weeks old. Promotes rapid growth and proper formation of the reproductive system. It is produced in the form of grains with medium-sized fractions. |
| PC-5 | Designed for broiler chickens from 2 weeks to 1 month of age. It consists of a complex of easily digestible components that stimulate a set of muscle mass. |
| PC-6 | It has similar characteristics, but is designed for broilers older than a month. |
All types of feed can be divided into three groups:
| carbohydrate | Protein | Vitamin |
| --- | --- | --- |
| Promote accelerated growth and muscle mass gain. Their composition is dominated by cereals and vegetables. Chickens digest foods high in carbohydrates well, which cause a slowdown in metabolism and rapid weight gain. Such feeds are designed for broilers and increase the average carcass weight. | Such compound feeds are developed mainly for laying hens. A large amount of protein increases the productivity of the bird, improves the palatability of the eggs, and makes the shell stronger. | Strengthen the immune system, help to survive the winter period. Usually produced in the form of concentrates, which enrich the main diet. |
According to the form of release, the compositions are of 2 types.



Loose ones consist of fine-grained components. The disadvantage of such compositions is that they are worse absorbed. The chicken chooses tasty crumbs from the feed, and the less appetizing ingredients are thrown away. As a result, the bird receives less nutrients. In addition, a lot of dust remains in the feeder. However, it is impossible to completely abandon loose compositions. Chickens in the first weeks of life are not able to swallow and digest large granules, therefore they can peck only small grains. For broilers, loose compound feed can be introduced into the diet from the first days of life, and for laying hens - from the second week. When using dry mixes, it is important to provide the hens with sufficient drinking water.

Expanded feed is produced by short-term heat treatment under high pressure. Nutrient mixtures are in the form of granules and contain liquid components in their composition. The advantages of expanded compositions include:

neutralization of pathogenic microflora (salmonella, E. coli) and mold spores due to exposure to high temperatures;
improved digestibility, since the bird cannot choose individual pieces.

However, when heated, some of the vitamins are destroyed.
Feeding frequency
The first time chickens are fed on the same day they are born. Then, until the age of 7 days, the chicks of meat breeds are fed 6-8 times a day, from the 2nd week of life - 6 times, from the 3rd - 4 times a day, by the age of one month, chickens are fed three times a day.
Chicks of egg breeds up to 1.5 weeks are fed 5-6 times a day, and by the month they are gradually transferred to 3 meals a day.
When choosing a mixture, it is recommended to give preference to complete formulations. However, if the breeder has enough of his own food, you can limit yourself to concentrated additives to enrich it. Such compositions are marked with the QC marking. Concentrates for meat and egg-bearing breeds solve different problems:
for broilers
for laying hens

reduce the percentage of marriage in the livestock,
increase the average daily weight gain,
strengthen the skeleton,
promote the growth of muscle tissue, not fat, improve the taste characteristics of meat

prevent joint deformities,
prevent pen loss,
increase the number and size of eggs,
increase shell hardness,
improves the nutritional quality of eggs,
increase hatchability of chicks
It is unacceptable to use concentrates as the main feed, since an excess of nutrients is no less harmful than their deficiency.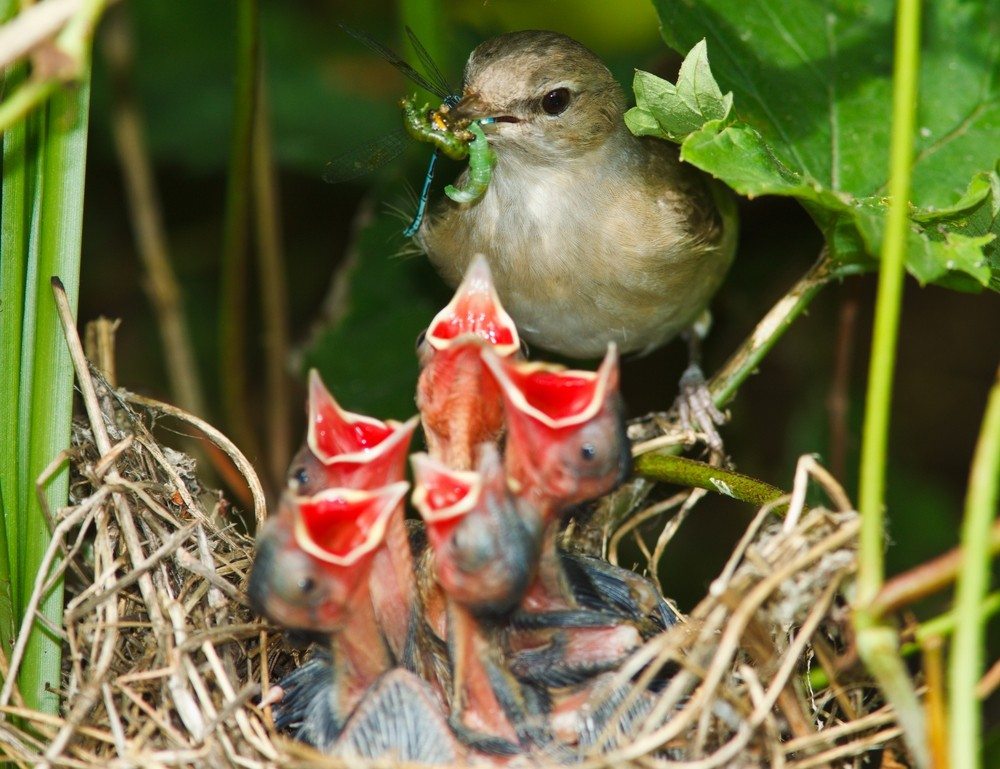 BVMB is introduced into the composition of the mash, taking into account the age of the chickens.
Feeding Features
| | |
| --- | --- |
| 1st day of life | Feeding of chickens of egg breeds begins immediately after they dry out. The first food for newborn chickens should be a hard-boiled egg. It is cut as small as possible so that the chicks can swallow small crumbs and roll it in semolina to prevent pieces from sticking to the paws and fluff. In the brooder where they are, they put a drinker with clean, boiled and cooled water. Newly hatched chicks are also fed boiled eggs under the brood hen. |
| 2nd day | On the 2nd day, the chicks are already given a mash of eggs and homemade low-fat fresh cottage cheese (the ratio of ingredients is 1 to 1). The formula for feeding day-old chicks should be fresh and fed every 3 hours. |
| Week 1 | From the 3rd day, chickens are fed with a more varied mixture of cottage cheese, boiled eggs, crumbly porridge from corn, oat or wheat chips (the share of cereals should be 65%). Finely chopped greens and boiled red carrots grated on a fine grater are added to them. You can give germinated grain or grass flour at the rate of 2-3 g per chicken per day. More than 5 g of such flour cannot be fed due to the high content of fiber in it. Separately, a little skimmed milk or yogurt is poured into the container; it is better not to add them to the mixers. Twice a week, a few crystals of potassium permanganate are added to the water so that it becomes slightly pink. Keep it in drinkers for no more than 0.5 hours, and then replace it with clean water. This protects chickens from stomach diseases. You can feed the chicks with special industrial compound feed for chickens from the first days of life. It is made up of products that are easily absorbed by the body of small chickens and fully satisfy all their needs. |
| 2-4 weeks | From 1.5 weeks of life, a little sunflower or soybean meal (3-4% of the total food volume), chalk or shells, bone meal (5-7% of the feed amount or 2-3 g per 1 chick). Particles of top dressing should not be more than 1-2 mm. Very fine gravel or sand washed in water is placed in a separate container. After 10 days, eggs are removed from the diet, but other components are introduced, for example, root crops (boiled potatoes, etc.). Salt, rice, rye, wheat bran (up to 10%), herbal flour (6-10%) are introduced into the menu of two-week-old chickens. From 3 weeks old, chicks gradually begin to accustom themselves to whole grains. |
| 1 month | At this age, the young are already quite strong, they can spend time walking, where they independently find greenery, seeds of various plants, worms and beetles. If the birds are in a closed aviary and cannot pluck the grass, then they need to be given it along with grain and vegetables. In general, the share of green grass in the diet of one-month-old young animals should be about 1/3 part, no less. Grain can be given both ground and whole: the birds are already able to peck it. It can be anything: wheat, barley, corn, oats, etc. At this age, legumes can also be fed: peas, chickpeas, small beans, etc. In addition to grain products, you can feed root crops, fresh or boiled, to monthly chickens, vegetables from the garden and their tops, kitchen waste of both plant and animal origin, bran, meal and cake, compound feed. From mineral additives - bone and fish meal, chalk or lime, shell rock, salt. In addition to food, young animals should always have clean water in drinking bowls and pebbles that the bird needs for normal digestion. |
Chickens of meat breeds differ from egg breeds in that they need more complete proteins and vitamins, so their diet should be tailored to this feature. Therefore, it is necessary to give more protein feed, such as legumes (grains and green mass), meat and bone and fish meal, fresh kitchen waste. It should also be borne in mind that they eat more, so they need to be fed more often, especially in the first days of life.
Farmer's councils
When changing nutrition, the sensitivity of chickens to changes in composition should be taken into account.
For this reason, birds should be transferred to a different diet gradually, over 3-5 days, daily adding new food to the usual food, gradually increasing its amount.
There should always be fresh water in the drinker, in which a little potassium permanganate is diluted - so much so that the liquid does not turn pink.
It is advisable to mix common salt (up to 5 g per 1 kg of the mixture) and ground egg shells into the feed.
The main disadvantage of self-prepared mixtures is the fragility of their storage. In contrast, prepared feed can be left in the feeder for as long as the chicks need to saturate.
In our company, you purchase safe, certified mixtures with high nutritional value. Products exceed the requirements of GOSTs in quality. At your request, it is possible to develop an individual recipe for specific chicken breeds.
The MEGAMIX company cooperates with a network of dealers in Moscow and regions. You can clarify the terms of the order and delivery by phone +7 (8442) 97-97-97 or on our website.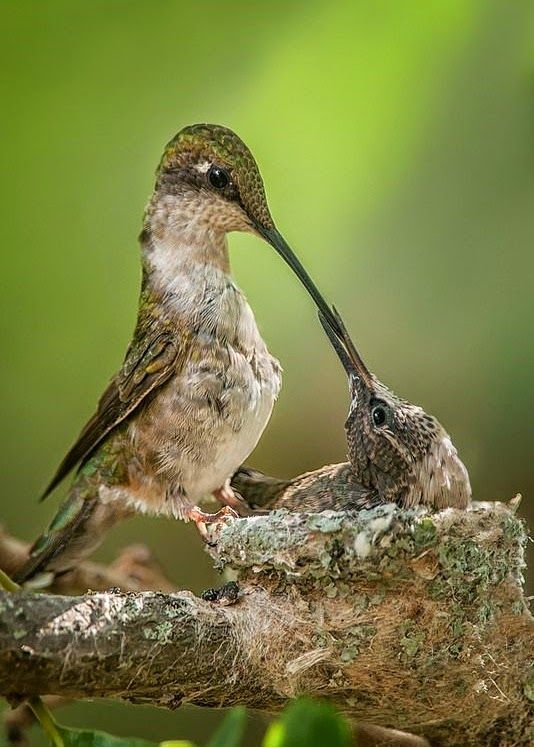 Free consultation
Ask a question to a specialist or order a price list
Telephone
Email
Comment
09.11.2020
What to feed the found chick, how many times a day
If you find a chick, the first thing you need to do is determine its species. Feeding granivorous, insectivorous and predatory chicks have their own differences. But in the early stages of feeding, you can use the same feeding methods, and then, after finding out what kind of bird you found, transfer the chick to the appropriate feeding.
Here is one of the most common feeding options for granivorous and insectivorous chicks. This nutrient mixture is well used for feeding for chicks and fledglings from the passerine family. To prepare our mixture, we need the following products: Boiled egg, low-fat cottage cheese, raw carrots, meat (beef, chicken, turkey), greens (lettuce, dandelion leaves, wood lice), hamarus and daphnia, Calcium gluconate (shell from boiled eggs) glycerophosphate , children's dry dairy-free porridge or boiled millet (without salt and fat on the water).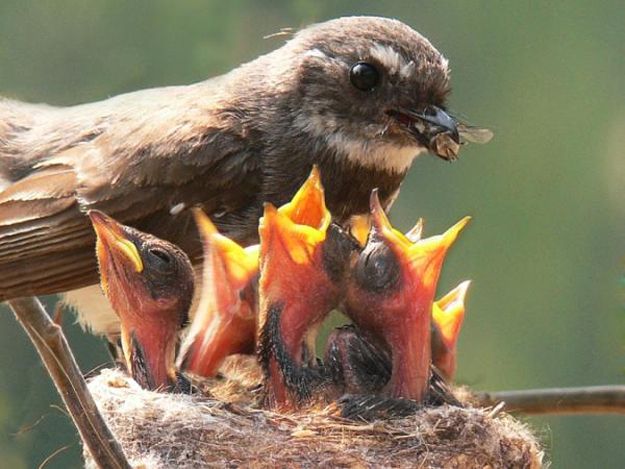 Action one. Boil the egg, free from the shell. We free the shell from the shell film. Grind the egg as much as possible, you can use a grater with small holes.
Second step. Boiled meat, it is better to take the pulp from the breast of a turkey or chicken and also chop or divide into fibers. The mixture will require meat 40 (for granivorous) and 60 grams (for insectivorous).
Third step. Take washed carrots of a small size, grate them on a fine grater, then squeeze the juice and we will use the remaining pulp.
Action four. We take not sour and not fatty cottage cheese. Cottage cheese should have 0% fat content, anything above is considered fat for poultry. We need 90-110 grams of cottage cheese. Sour cottage cheese must be boiled twice changing the water and then it will be suitable.
Action five. You can use greens to add the mixture, but you can do without it for the chicks. And so you can take the greens listed above, chop and add 1.5 teaspoons to the mixture.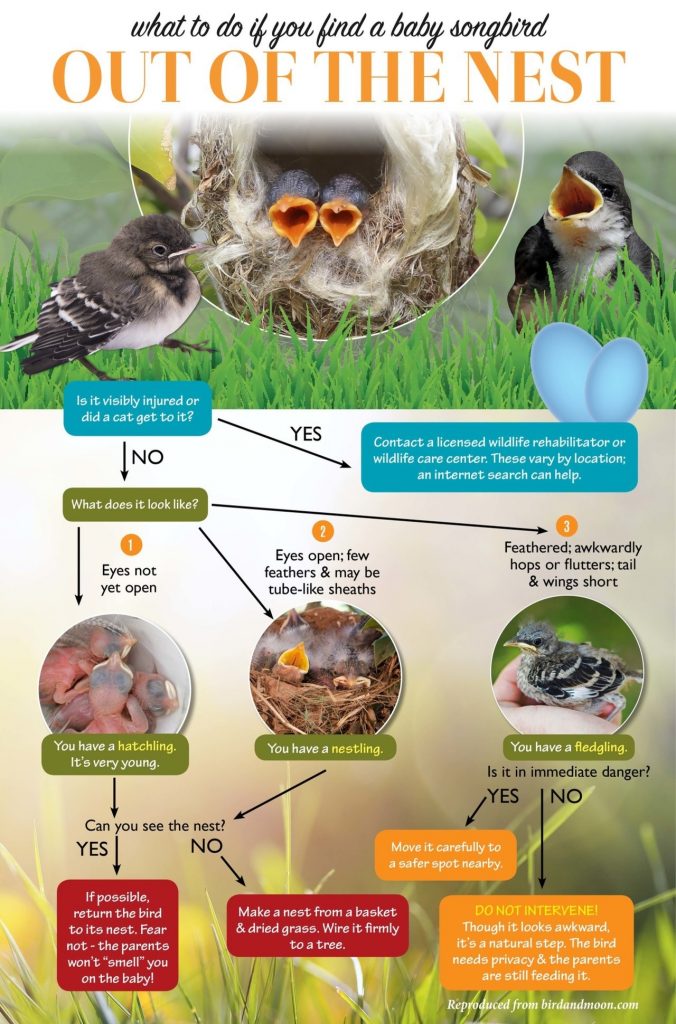 Action six. To the above ingredients, add 1.5 -2 tsp. dairy-free porridge or boiled millet (well boiled, without salt and fat in the water).
Step seven. To the mixture we add the shell from the boiled egg, which must first be ground in a coffee grinder, plus one fourth of the crushed tablet of glycerophosphate. If it is not possible to find glycerophosphate, then you can purchase bone meal and add one fourth tsp. in powder form. At the very least, the shells are enough for now.
Act eight. We take chopped hamarus and daphnia and add about 1 tsp to the resulting mixture. Then we mix everything, it turns out a very thick, crumbly porridge, it should not stick to the fingers. If the mixture is sticky, you can add dairy-free porridge or powdered cereals.
From the resulting mixture we roll small balls no larger than a small pea, focus on the size of the chick's beak. You can feed 2-5 balls at a time and after each feeding drink plain water from an insulin syringe with a removable needle (without a needle) 4-6 drops.