Food to stock up on before baby
Essential Household Items to Stock up on Before the Baby Arrives
335 shares
Life with a newborn could be very time consuming, so making sure that you stock up on essential household items before your baby's arrival is crucial. 
Chances are you already know all the obvious items you should stock up on- wipes, diapers, burp rags, etc… but what about the not so obvious items?
So, why stock up on household items in preparation for your baby's arrival?
Short answer… to save your sanity!
But, let me put some things into perspective. 
So, imagine this… You were just discharged from the hospital and you are bringing your baby home for the first time. Things are going well but you are still getting the hang of things. Chances are you are exhausted and underslept. Your postpartum recovery is making it hard to sit down and your baby doesn't seem as patient as you wish he'd be as you get the hang of breastfeeding.
Now tell me…. Does this sound like a good time to be worrying about buying toilet paper and laundry detergent? No mam!
Buying things in bulk in preparation for labor will reduce stress and overwhelm. Hence, making your first few weeks home with your newborn much more manageable.
Next, we will cover a list of basic but important items you should consider stockpiling before the baby arrives. 
(THIS POST PROBABLY CONTAINS AFFILIATE LINKS. OUR FULL DISCLOSURE POLICY IS REALLY BORING, BUT YOU CAN FIND IT HERE.)
Kitchen Stockpile Paper towels
Life with a baby is messy! Having plenty of paper towels (we like these ones!) on hand is a great idea. So, make sure you have plenty of these.  
Napkins
Another great item to stock up on is napkins (like this pack). Buy it in bulk and don't worry about it for the next few months. 
Disposable Plates, Cups, and Utensils 
The last thing you will want to be doing in your early postpartum days is washing dishes, trust me.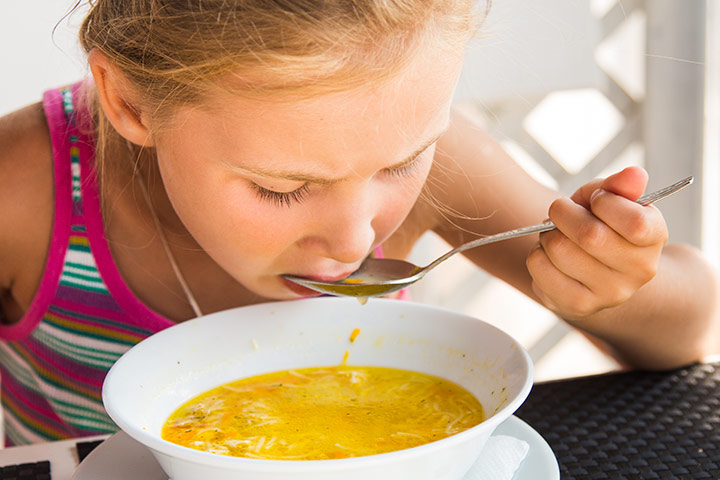 Now, is the time to stock up on disposable plates, cups, and utensils. If you think it's easier, grab a set of all three things instead. Here's a biodegradable set. 
Dish soap 
Despite how much we try to avoid doing dishes all together, some things will just need to be washed often.
For instance, if you will be bottle feeding, running out of dish soap is something you will not want to have happen. Treat yourself with a dish soap that's a little bit nicer.
Related: Postpartum Care Kit Essentials
Sponges
Since you will be buying other kitchen essentials for your stockpile, it doesn't hurt to also grab a pack of sponges.
In fact, sponges should be changed often as they are one of the biggest bacteria reservoirs in our house. Yup, you heard that correctly, the porous surfaces of our sponges allow the food particles and moisture to collect in them, thus becoming an ideal environment for unwanted bacteria formation.
So, stock up on sponges and change them often. 
Aluminum Foil 
Aluminum foil can make for easy clean up after meals. If you use it to line your pans before putting them in the oven, make sure to grab a roll or two when you stock up on kitchen household items. Alternatively, you can grab a set like this which includes more than just aluminum foil.
Garbage Bags 
Something we tend to overlook is making sure we have extra garbage bags. You will be doing a lot of diaper changing, so garbage bags will become a very important household item to have in bulk. Personally I would not skimp too much on these because you're definitely going to want something to cover up the diaper smell if you can't run it out to the street right away. I liked these ones.
Groceries 
Although not a household item per se, groceries are a crucial part of your "pre-labor stockpile plan". There are a series of non-perishable food items you can stock up on that have a long shelf life.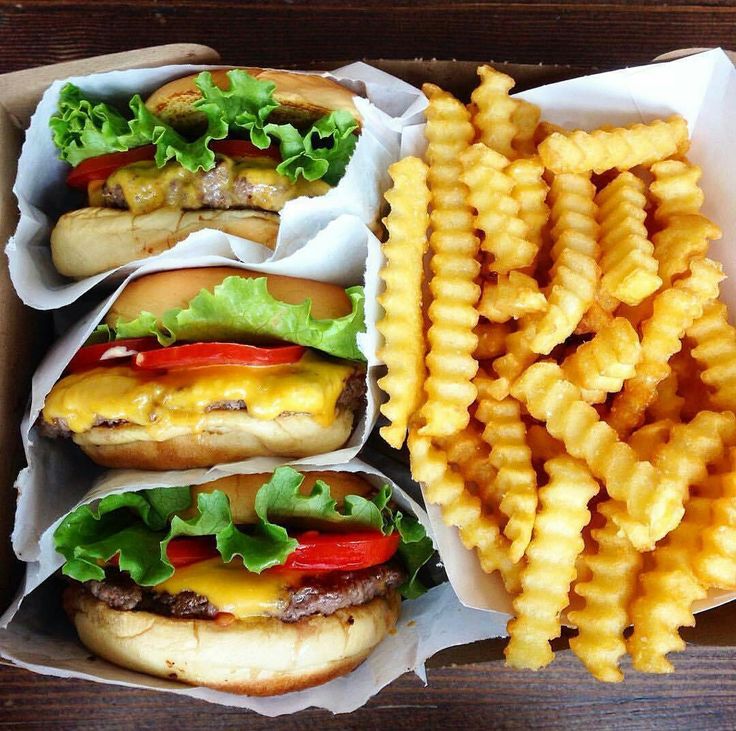 In addition, you can also opt for foods that you can freeze in bulk. 
I'd encourage you to give Amazon Pantry a try, especially if you're big on shopping online.
Here is a list of groceries that you can buy ahead of time: 
Cereal 
Oatmeal 
Tuna 
Crackers 
Pasta 
Tomato and marinara sauce 
Frozen Veggies 
Frozen fruits (for smoothies)
Meat (freeze it)
Grab-and-Go snacks (e.g. granola bars, protein, bars)
Almond milk (usually lasts months in the fridge- unopened)
Bottled water is another important thing to buy in bulk. If you use bottled water as a drinking source in your home, ensure to buy enough for the first few weeks. In addition, if you are planning to bottle feed, they sell baby bottled baby water which you can also buy in bulk.
Freezer Meals 
Cooking meals will be hard to do with a newborn and as you recover from labor.
One of the best things you can do to help prepare you for the first few weeks postpartum is to stock up on freezer meals. 
Nowadays, you have everything from freezer meals you can buy at your local grocery store to freezer meals that get delivered at your front door on a daily/weekly basis. 
However, if you don't want to spend the money on freezer meals you can make your own. 
Here are a few ideas to help you stock up on freezer meal: 
Meal prep by chopping all recipe ingredients together and putting them on Ziplock bags in your freezer. Don't forget to label the bags with the date and recipe name. When ready to eat, simply throw them in your pressure cooker or slow cooker, and voila! Dinner will be served in a matter of minutes (pressure cooker) or hours (slow cooker) without much effort from your end.
Most foods freeze well, in fact some of the most common foods (poultry, meat, veggies) can last a few months in the freezer. You can plan to batch cook a few days/weeks before your due date and freeze them in meal-size portions.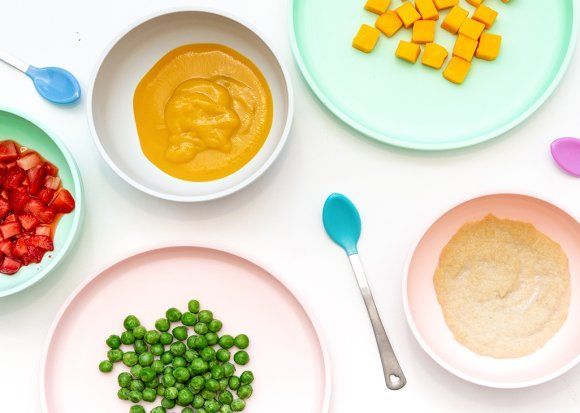 Easy recipes to batch cook are casseroles, lasagna, stews, poultry, veggies, and soups. You can check this Cold Food Storage Chart from FoodSafety.gov for specific information on refrigerating and freezing food safely. 
Bathroom Stockpile Toilet Paper
One of the most important things to stock up on before baby arrives is toilet paper. It might seem like an insignificant item… until you RUN OUT! Definitely, a stockpile must.
Tissue Paper
Tissue paper is always nice to have around. Whether you have the sniffles or use it to clean the baby's gentle skin, opt for a tissue paper. Keeping a tissue box in your breastfeeding station is also a great idea. God knows things can get messy. 
I can never have enough tissue paper. I always keep an open box around the house for easy access. 
Shampoo and Conditioner 
Another item we often forget about buying is shampoo and conditioner. Although these are items that usually last a while you will be surprised how much of this you can use postpartum.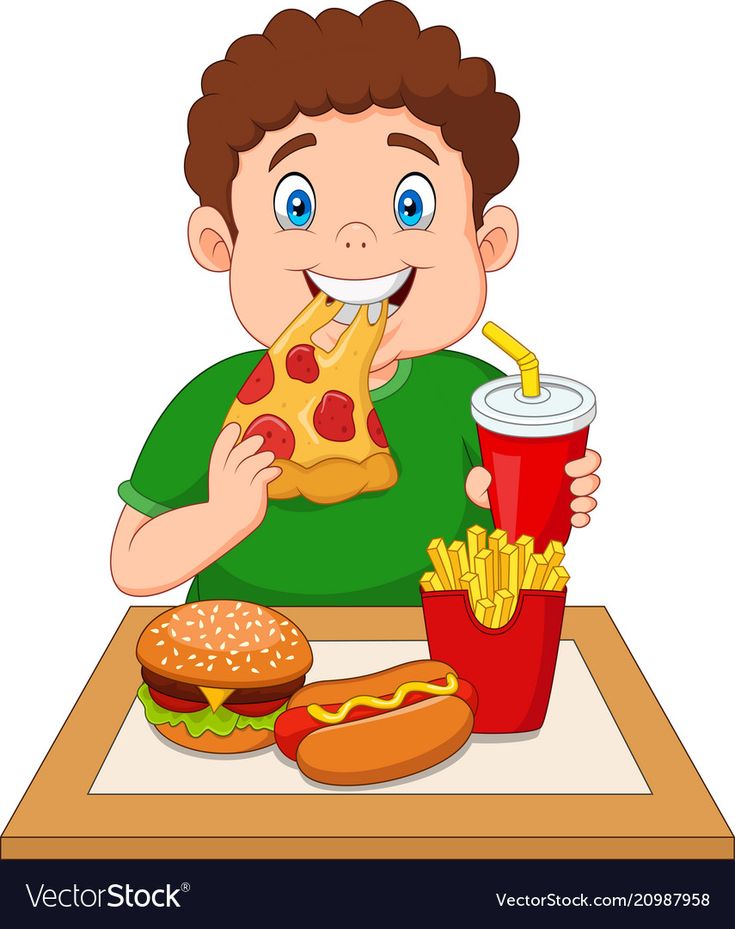 I remember that during both of my postpartum experiences, I bathed and washed my hair more often than normal. 
Between, leaky breast, postpartum vaginal discharge and a whole array of postpartum body changes, trust me, you will want to shower often. 
Related: The Ultimate Third Trimester To-Do List
Soap 
Whether you use soap or body wash, ensure to buy enough to last you a few weeks postpartum.
Toothpaste and Mouthwash
Squeezing and folding the end of your toothpaste tube isn't going to make more toothpaste appear! I know, I know… we've all done it. But luckily you won't have too, because you now know to stock up on toothpaste and mouthwash.
Lotion
A noticeable postpartum body change could be dry and itchy skin. Keeping a good moisturizer at hand will help alleviate and hydrate your skin. 
Laundry and Cleaning Supplies Laundry Detergent
News flash… you will be doing a lot of laundry.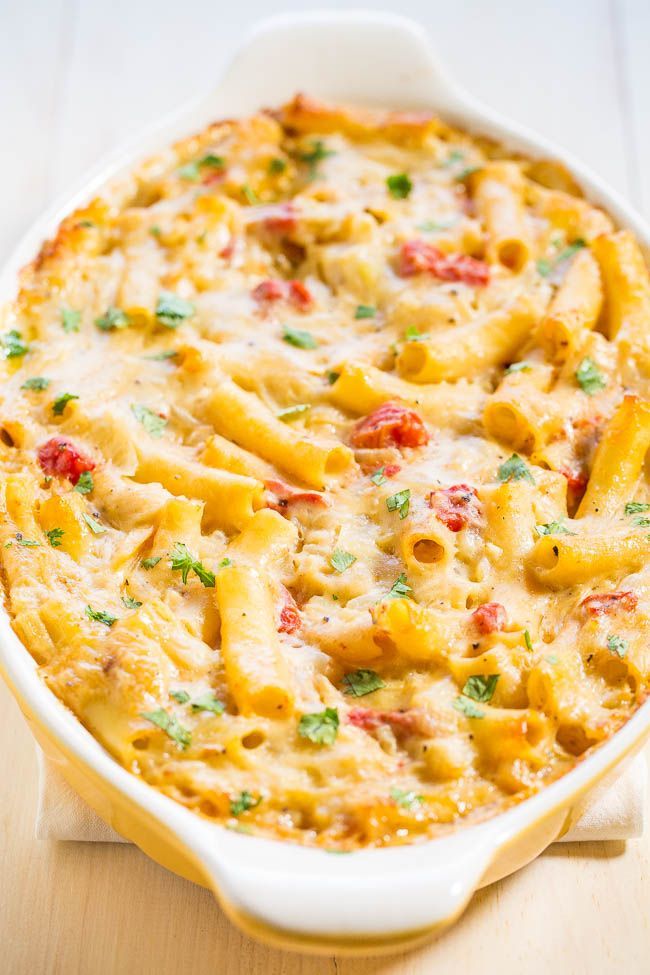 It is fascinating how a tiny human can go through so many clothing changes in a single day.
Between onesies, burp rags, spit-ups, and diaper leaks, laundry detergent is the one item you are always going to want to have in stock!
Opt for fragrance-free and non-toxic laundry detergent as most conventional laundry detergent can irritate the baby's delicate skin. 
We made the switch to a cleaner and more natural laundry detergent for our kids and now use the same one for the entire family. There's also laundry detergent made specifically for baby if you'd prefer to go that route.
Sanitizing Wipes 
Messes are imminent with a baby. Clorox wipes are a must on every home with a child. From spills, to cleaning up after your pet, or wiping down furniture and counters after having visitors over… sanitizing wipes is something you don't want to run out of. If you want to try something other than Clorox wipes, you can try this brand as it's made for cleaning baby surfaces/toys.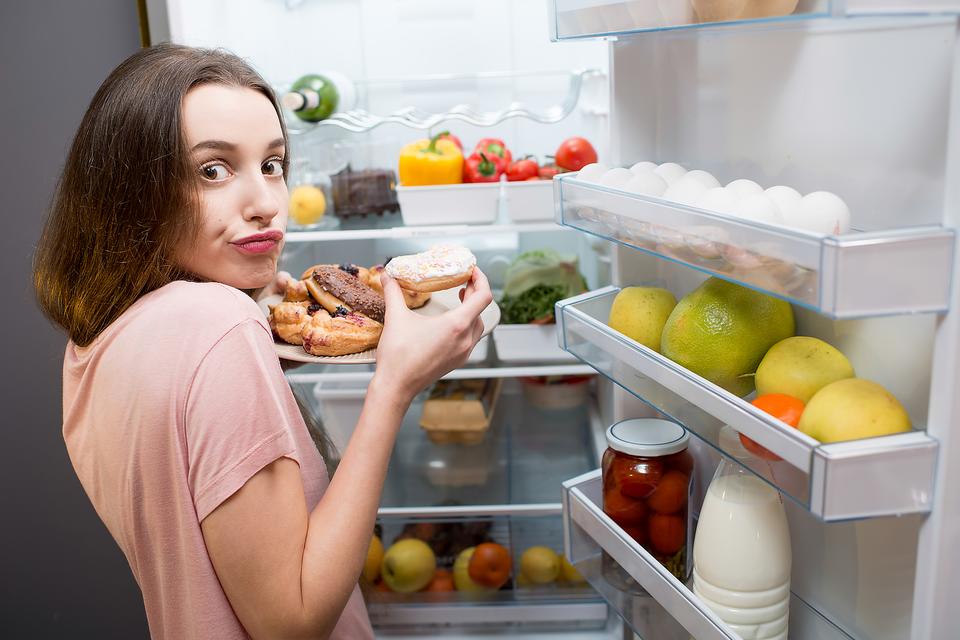 Cleaning Rags 
Having a few of these around the house is very convenient. They are very useful for different cleaning tasks and they are very cost-effective as you can keep reusing them.
Medicine Cabinet Hand Sanitizer 
As a mom and a nurse this is one of my most useful essentials. They are very convenient and effective, especially with a newborn around. 
To save money, you can buy the big bottle for a fraction of the cost and refill the regular size bottles you have around the house as they run low.
With that said, hand sanitizers do not replace hand washing, so it important to remember to wash your hands frequently.
Pain Relievers 
Part of your postpartum recovery process will include relieving pain and discomfort. Having pain relievers at hand is a great idea.
Typically, Tylenol and Advil are safe options, however, always consult with your doctor to see what option is best for you.
Stool Softeners 
Constipation is a common postpartum complaint. Having a stool softener on hand could be very useful. 
MiscellaneousBatteries 
Batteries are usually forgotten when it comes to preparing for baby's arrival, however they will be used quite often. 
A lot of baby items including swings, bouncers, and playpens, tend to operate with batteries. 
Pet Food and Supplies 
Last, but not least, is stocking up on food and supplies for our furry friends. In the frenzy of getting ready for baby it is very easy to forget to cater to the needs of our pets.
So, buy pet food and pet supplies in bulk and don't to worry about it for the next few weeks. 
Additional Tips for Stocking Up and Buying in Bulk Opt for Wholesalers
The best places to stock up on household items and groceries are places where they sell things in bulk for a fraction of the cost. Wholesale stores such as Costco and BJ's are great options.
All you have to do is apply for a membership card in-store and enjoy the savings year-round. A lot of parents stock up on baby goods year-round by buying at these stores as well.
Create a Stockpile Inventory 
If you want to get fancy you can also create a stockpile inventory. Simply write the item name and the item count, then reduce the count as you use them. The inventory sheet is a great way to keep track of your stockpile and it alerts you when you are running low on a particular item. 
Find Coupons and Savings
Check online or on your local newspaper for coupons on the most expensive items you are planning on stocking up on. Coupons are great to use when you are buying in bulk as they can save you a lot of money. Also, before your stockpile overhaul, check online for specials and discounts on at least 2-3 stores to see which one will give you the most savings.
Related: When Should I Buy Baby Stuff?
In Summary 
Okay, I'll have to admit, reading this list it feels like I'm getting ready for hurricane season! Well, as South Florida mom I can tell you that both a hurricane and postpartum can often bring on the same emotions.
Preparing for the worse and hoping for the best.
I can tell you from experience that stockpiling on household items before the baby arrives (and before you even feel like labor is approaching) is one of the best things you can do for your sanity. 
Happy and Healthy delivery mama!
Have you started stocking up in anticipation for your baby's arrival? Tell us in the comments below…
Author's Bio
Nataly Llanes is a mom of two, a Registered Nurse, and the founder of LovelyMomhood.com. She writes about all things Pregnancy, Parenting and Motherhood. Using her motherhood experience and medical background she helps moms embrace and overcome all stages of motherhood.
335 shares
The Ultimate List of What to Stock Up On Before Baby Arrives
Here's what to stock up on before baby arrives so you're fully prepared! Stock up on these non-baby items before your due date so you have everything you need at home before baby's debut!
I knew that having a baby meant our lives were going to be a little chaotic those first couple of weeks post birth.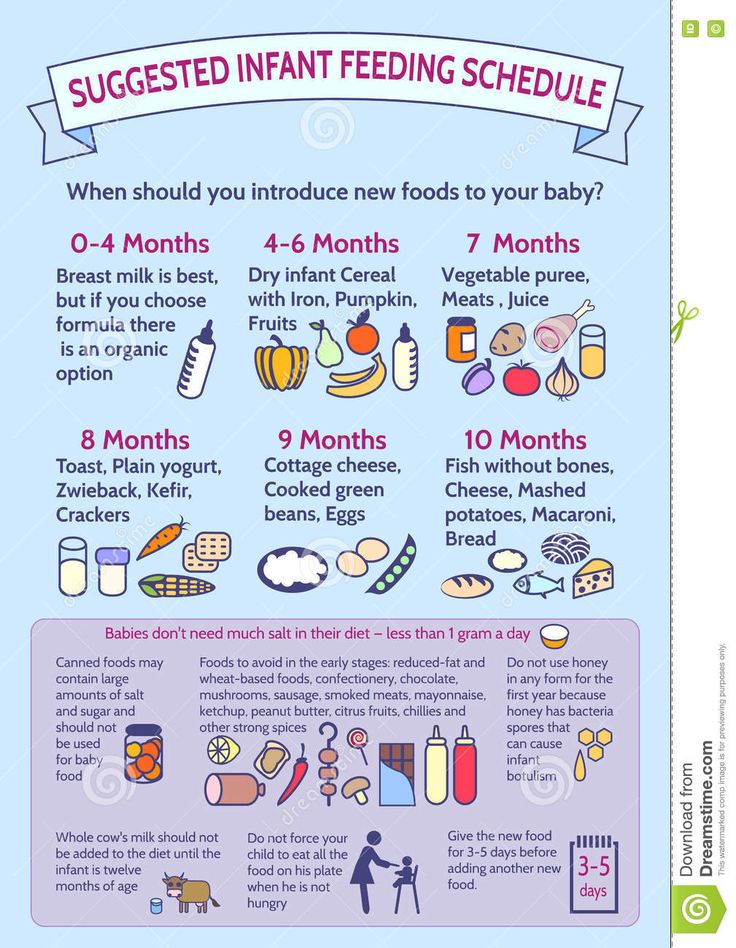 I knew it would probably be filled with sleepless nights, learning how to breastfeed, and just generally navigating how to care for this new, tiny little being.
I'm a huge planner so I wanted us to be as prepared as possible. This included researching when to start buying baby stuff and stocking up on postpartum essentials.
One of the things I did while going through my pregnancy checklist was stock up on household items before our baby came.
I didn't want to have to send Nick out one evening to grab more toilet paper or laundry detergent. I wanted to have everyday essentials on hand, so we could fully focus on taking care of our baby!
So off to Costco we went to get a big cart full of non-baby essentials. Here is what we stocked up on before baby and why.
If you forget any of these items, (or don't feel like going to the store in the first place) I've included the links to get them online. Gotta love Amazon Prime and the fact that you can have something in a pinch overnight!
Grab this Complete List
Download your free printable now!
Enter your name and email to get your free printable.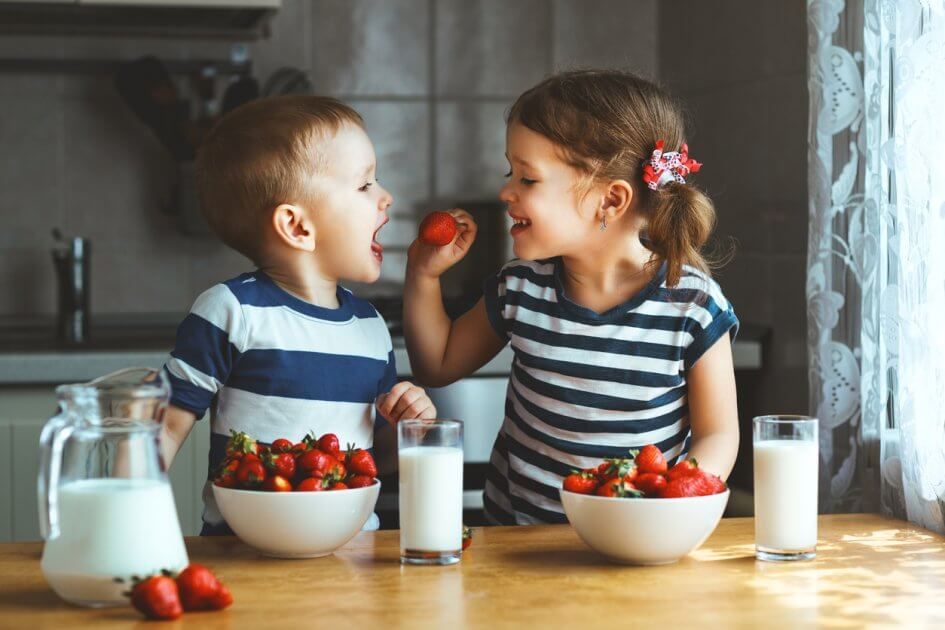 Household Essentials to Stock Up on Before Baby
Toilet paper: Obviously a must have all the time. Just stock up on a big pack so you don't have to worry about buying more later.
Paper towels or napkins: Seems like we always need these for wiping up spills, eating, etc.
Laundry detergent: Babies come with a lot of spit up. I did several loads of laundry those first few months.
Dishwashing detergent: The pods make it super easy to toss in and start a load.
Hand soap: Wash up after all those diaper changes!
Sanitizing wipes: I love using these to quickly wipe down the bathroom counters before guests visit.
Trash bags: For all the diapers, wipes, paper plates, etc.
Dog food: Don't forget about your first baby!
Batteries: Stock up on basics like AA and AAA, but also odd ones like 9V. A ringing smoke detector can make a postpartum mama go nuts!
Thank you cards: Catch up on last-minute thank you cards and get ready to send more. We had several people bringing gifts as they met our daughter for the first time.
Stamps: To send all those thank you cards in the mail.
Ibuprofen: And any other over the counter medicine you might need in a pinch.
Hand sanitizer: For all the people who want to come over and hold your newborn baby. Clean hands first please.
Aluminum foil: To cover up any leftover meals guests bring over.
Freezer bags: To save fruits and veggies.
Slow cooker liners: Make cleanup easy for those frozen meals you reheat.
Household cleaning supplies: To wipe down any surfaces quickly after meals.
Toiletries
Shampoo: That hot shower post hospital stay will feel amazing.
Toothpaste:Brushing your teeth may be the one hygiene you keep up for a bit.
Body soap:I always like buying soap in bulk so we never run out.
Dry shampoo: For when showers don't come easy.
Deodorant: See above!
Razors and shave cream: For you and hubby.
Chapstick: Can you ever be without this? I can't!
Face wash and moisturizer: I don't trust my hubby to get the right kind if I have to send him out in a pinch.
Grocery Essentials to Stock Up On Before Baby
Stock up on basic pantry essentials so you have them on hand, as well as some fresh foods to help you power through the first couple of weeks.
Coffee: The only thing you really need!
Coffee filters: Plus these depending on your coffee maker type.
Coffee creamer: Because black coffee is no good.
Boxed pasta and jarred marinara: For a quick meal.
Easy side dishes: Like rice, beans, and frozen vegetables.
Cooking oils: We use olive oil almost daily, even for quick meals.
Bread: And any other staples in your kitchen.
Peanut butter: Whip up a sandwich in a pinch.
Easy frozen meals: In between people bringing you food, it's nice to have convenient meals ready to go.
Lunch meat: You can eat it now that you're no longer pregnant!
Fresh fruit: Make sure you take care of yourself and grab some fresh produce here and there. Nursing moms need their nutrients.
Crackers: And other easy snacks you can grab.
Cereal and milk: Sometimes it's all you need to hold you over.
Butter: Even easy meals like Mac and Cheese will need a little butter.
Wine: Okay don't go crazy buying several bottles, but you might want a glass here or there and it's a lot better to have it now then have to run to the store at 3 p.m. with newborn in tow.
Items to Make Life Easier
Paper plates: I didn't want to do many dishes those first few weeks.
Tupperware: For all the leftovers when friends and family bring meals.
Frozen meals prepped in advance: My husband and I had an afternoon where we made about 15 frozen meals when I was pregnant. We ate them in between friends bringing us meals and it was a lifesaver to not have to cook!
Items for Postpartum
Check out my big list of postpartum essentials that can help you feel like yourself again after birth and list of breastfeeding supplies to make nursing easier. Those lists include items for your physical and mental health after baby. Here's a few postpartum necessities from that list to add to your shopping list.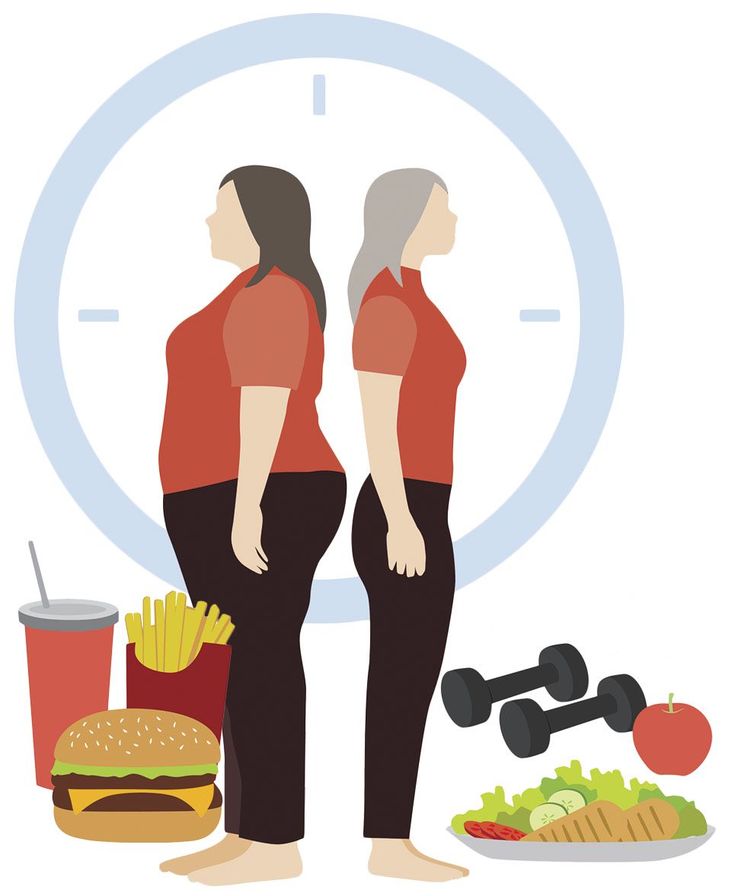 Postpartum Belly Band: After pregnancy, your uterus will involute, and your organs will slowly return to position, typically around six weeks post-pregnancy. Being able to wear the Mamaway Postpartum Belly Band right after giving birth will help support your muscles/core and loose skin, aiding your postpartum recovery. 
Maxi pads: The hospital will also give you several of these, but having some comfortable ones at home can't hurt.
Loose or high-waisted underwear: Depending on the kind of birth you have.
Stool softener: The hospital will likely provide this as well, but it's good to have on hand.
Peri bottle: Makes clean up below way easier postpartum.
Numbing spray: Perfect for sensitive and hard-to-reach areas.
Padsicles: Make your own with this padsicle tutorial or pick some up to help with down-there pain!
Baby
Okay, I know this list is called non-baby items to stock up on before baby, but just in case you don't already have these items, throw them in your cart while you are out and about.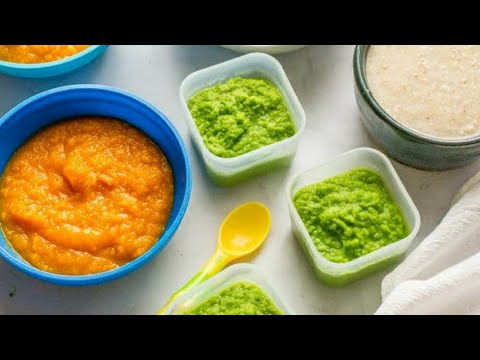 Diapers: Make sure you have some in newborn and size one. Babies grow fast!
Diaper wipes: So many diaper changes the first few months.
Diaper pail refill bags: Read above!
Disposable diaper bags: In case you venture out of the house you'll want these mini bags to keep the smell contained if you do a diaper change in the car.
Now that you have your list, head to your favorite store, (or fill your online shopping cart) and stock up on these goodies. You'll be so glad you don't have to worry about these things once baby is home with you!
Amy Motroni
I'm Amy and I'm so glad you've stopped by! As a Certified Pediatric Sleep Consultant, my goal is to walk you through the process of getting your baby to sleep, so your whole family gets the rest they need!
My blog is full of things to help you celebrate motherhood including baby nursery ideas, sleep schedules and sleep tips, fun printables, baby registry must-haves, and so much more.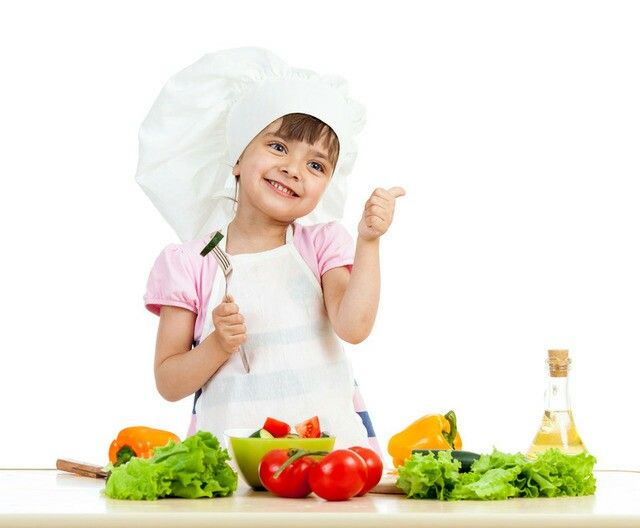 Latest posts by Amy Motroni (see all)
Special baby food
Baby food special
Meals for children has its own characteristics and complexities.
When planning a child's diet, consider certain features of the child's body.
Child growth
The main difference between baby food is the growth of the child's body. That is, a baby needs more protein than an adult. Knowing about it many adults make the mistake of focusing on creating a high protein diet, although even ordinary protein foods consumed by adults contain
more protein than breast milk.
High mobility
Another feature of baby food is that children are very mobile in different from adults. Greater mobility of the child's body contributes to exchange normalization.
If children are forcibly restricted in their movements, this provokes insufficient secretion of growth hormones, diseases, and as a result - developmental delay.
Consumption of sweets
Due to the high metabolic rate, children, unlike adults, are able to absorb significantly more sweets without much harm to themselves. However, they should not be encouraged to do so. Although sweet foods are natural origin are very beneficial for the child.
About cholesterol
In addition, children are much more active than adults. use cholesterol. It is very important for health, is the main component of the membrane, which surrounds cells throughout the body. And the child grows, and he forms a lot new cells.
An important nuance is the fat cells that make up the "fat" according to most are formed during the first years of life. Subsequently they grow and grow in size. Therefore, what it looks like an adult is largely associated with nutrition in childhood.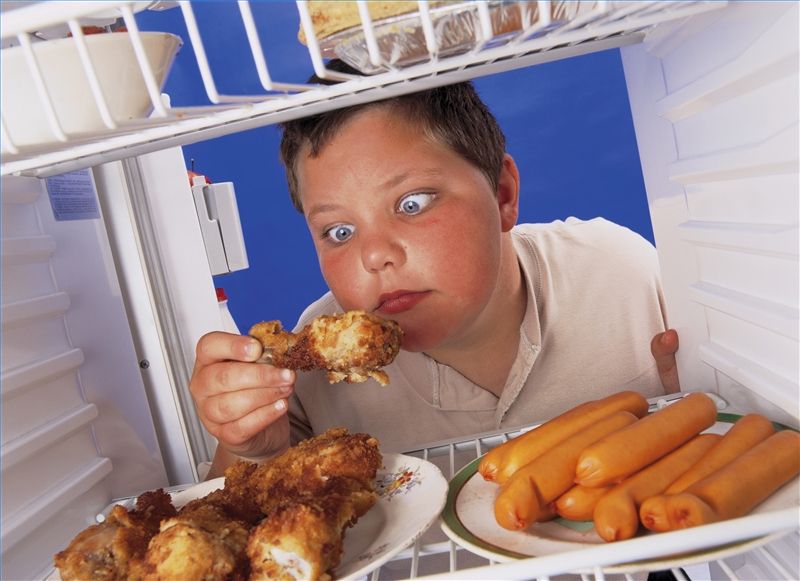 Regulatory Excellence mechanisms
The most important feature of baby food . Regulatory mechanisms in the child's body controlling the inflow and outflow of energy, function perfectly. His The body knows exactly what food and in what quantities it needs. However, if there is an abundance of deliciously cooked (with spices, fried, fatty and etc.) and sweet dishes, the appetite will be coordinated by the tongue, and not by the physiological need.
This level of regulation remains until the age of 14-17. Further it is preserved under the condition that a person leads a healthy lifestyle.
A number of general rules can be identified - recommendations to which it makes sense to listen in order to provide the child with the right diet.
1 baby food rule - diet
Proper nutrition of the child involves the absence of strict dietary compliance.
What kind of lunch if you need to launch a rocket or put a doll to bed sleep? Such matters are as important for a child as love is for an adult, interesting work, rest. Children are tiny but full-fledged people who are still in need of care.
In addition, when there is no feeling of hunger, then eat the body is not yet ready to eat, eat without pleasure, therefore food won't go well. When hungry, the baby will ask for it. And there is no problem in that the child ate instead of three, two or five times a day. If food normal and do not use violence against the child, then there will be neither malnutrition nor overeating.
2 baby food rule - non-violence In most cases, the child is persuaded to "eat for dad, grandfather, mother, etc.", or they simply order "until you finish eating, you won't get up from the table." And if we imagine how we would feel in such a situation? The baby's body does not need food at the moment, so he does not want to, only Total.
Appetite may arise after some time, and there is no point in being offended. However, the appetite should be for natural products - porridge, potatoes, apple, milk, not sweets and cookies. In some cases, however, there are whims and tricks.
3 baby food rule - diseases
Separately, it is worth dwelling on
proper nutrition
children
with diseases. very wide the practice of "feeding" sick children is practiced. There is an opinion that this gives the body extra energy to fight the disease.
Paradox - in following: the body really needs strength, it mobilizes all the resources to restore the shattered balance. And the patient has no appetite because all the energy is directed to the fight against the disease, and it simply does not remains on the process of digestion. Animal instinct is at work here. is aimed at survival, and no food simply "climbs". For example, patients animals do not touch food, even if it lies in front of their noses.
And force-feeding for medicinal purposes directly harm the child.
Preferably, offer him hot drink - tea with honey, warm fruit drink, etc.
Rule 4 - freedom in everyday nutrition
In terms of everyday nutrition, it is better if children have choice of products. Thus, the problem itself is solved nutritionally balanced flax substances and dietary calories.
Based on long-term observations, it was found that with the presence of freedom of choice, children at the level of intuition or subconsciousness are able to create a menu that will be the best in every respect. adult function here - to orient the child in relation to the correct combination of products.

5 rule - fruit
Children can eat fruits without any restrictions, it is almost impossible to overeat them, and they are very useful.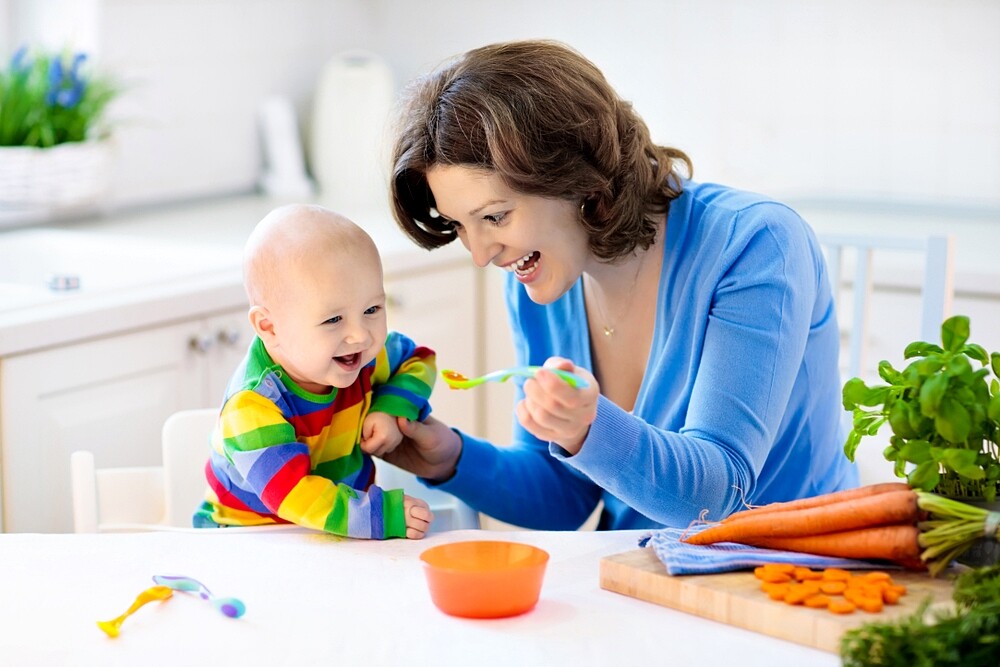 But if the child refuses, no need to force. With a lack of any mineral or vitamin, the child himself will ask he needs an apple or even greens.
It is only necessary to coordinate the combination of fruits with other products. These combination rules are objective for both children and adults. If the products are combined correctly, healthy children will lack gas emission, the stool will be odorless with a normal consistency, the tongue will be red and clean.
6 children's rule nutrition - protein food
Protein food should be given to the child 1-2 times a day for desire, but do not worry if he prefers rice or potatoes instead of cottage cheese or pea porridge. But an excess, like a lack of protein, can lead to unpleasant consequences.
You should not teach a child to sausage, because it unnatural food that deceives the taste organs.
From natural products origin, the child should be able to choose from what they eat adults.

7 baby food rule - dairy products
Milk, curdled milk, kefir, yogurt represent makes great food for kids. However, they should not be combined with starches. A child at the age of one and a half should not be fed with cereals for milk. The best option is milk and dairy products (room temperature) give as a separate meal. good variation is a combination of cottage cheese with tomatoes (carrots) with kefir, yogurt or milk.
8 baby food rule - sweets
If you feed your child with sweets, then definitely not after eating. Better just give half an hour - an hour before the main meal. As a rule, they always give after.
Sweet is really necessary for the children's body. Sweets natural origin - fruits, honey, dried fruits cover the needs child's body.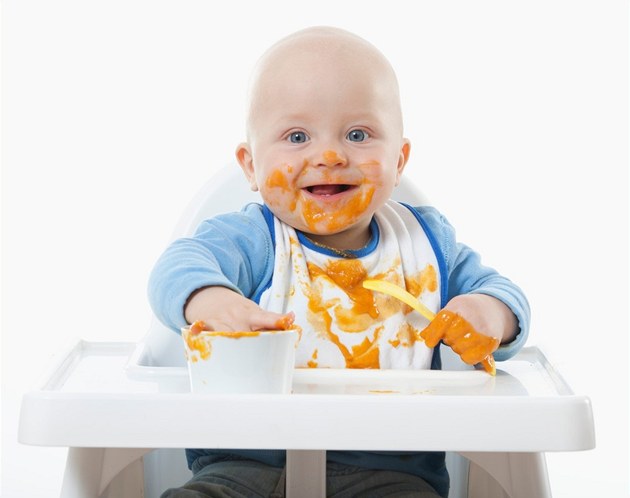 In case of painful conditions, reduced immunity, good options will offer him soaked dried fruits, fruits, melons, watermelons and hot drinks. And no more dishes and products. Several of these days month will replenish the resources of the child's body.

9 baby food rule - water
Water should be given as much as how much the child wants. The best is melt water. It is advisable to gradually teach the child to drink a quarter - half a glass of water. after waking up in the morning, 30 minutes before the main meal and before going to bed, in the evening.
10 baby food rule
Children should not be prohibited from playing, running, and especially not worth persuading them to lie down. Because children almost never they eat for the future, unlike adults, do not "jam" their sorrows, boredom and bad mood.
And as a result, they don't overeat. Such mobility after eating is not will cause no harm to health.
Responsible under the SPR
E.S. Granchakova
Proper nutrition of children: four ways to make it not only useful, but also enjoyable
Immunity, physical and mental development of the child, his eating behavior in adulthood depend on the quality of nutrition. To teach your baby to choose healthy foods when there are so many temptations around, a clear action plan of 12 simple steps will help.
Why healthy nutrition is important for children
First of all, insufficient consumption of fresh vegetables and fruits, meat, cereals, wholemeal bread leads to a deficiency of vitamins and minerals in the body. Because of this, not only working capacity decreases, but also immunity falls, colds occur more often [1] .
Abuse of sweets, soda and fast food, frequent snacks provoke a set of extra pounds.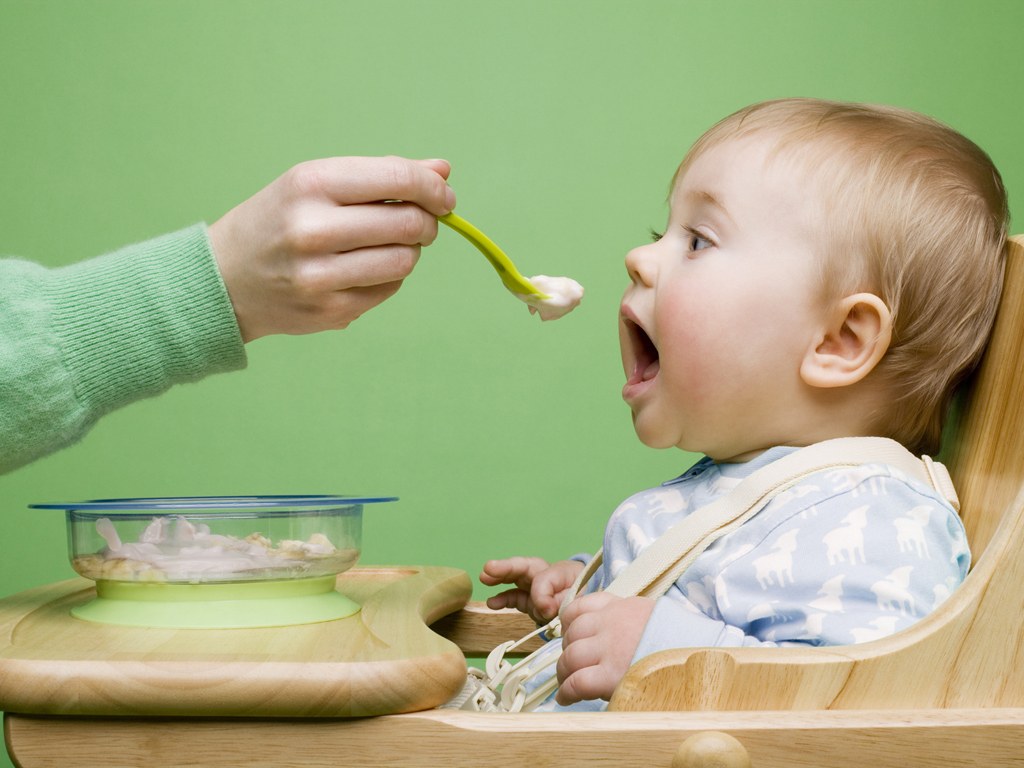 And if it is customary in the family to encourage the good behavior of the child with a tasty treat, then wrong eating habits are formed in him. This, in turn, provokes a desire to seize stress in adulthood [2] .
In addition, the lack of protein, mineral salts, fluorine, as well as the increased consumption of simple sugars (cookies, sweets) contribute to the development of caries. Bacteria in the mouth break down sugar and form acids that demineralize the hard tissues of the tooth [3] .
Principles of proper nutrition
Numerous epidemiological studies conducted in recent years by specialists from the Research Institute of Pediatrics of the Russian Academy of Medical Sciences, the Scientific Center for Children's Health of the Russian Academy of Medical Sciences and other medical institutions in Russia have revealed significant violations in the structure of nutrition and the nutritional status of children and adolescents [1] .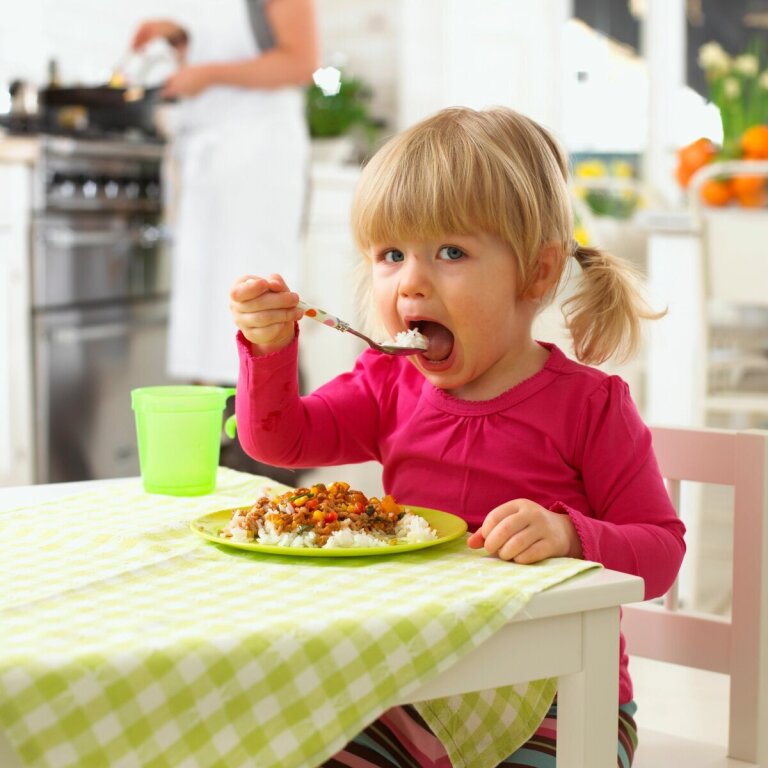 Skipping breakfast, overindulging on sweets, snacking instead of lunch or dinner, and lacking variety in your diet are just some of the problems.
In order for the nutrition to bring only benefits to the child, it is recommended to follow the advice of specialists.
Maintain a balance between the intake of food and the child's energy expenditure. Daily energy consumption in children depends on age: at 7–11 years old, 2,100 kcal per day are needed, from 11 to 14 years old - 2,300–2,500, from 14 to 18 years old – 2500–2 900 kcal [4] .

Maintain a balance between proteins, fats, carbohydrates, vitamins and minerals. In accordance with modern concepts, the daily diet of a healthy child should have a ratio of proteins, fats and carbohydrates 1:1:4 [4] . A varied diet, including fruits, vegetables, cereals, nuts, meat, legumes, and dairy products, will help provide the body with vitamins and minerals.

Maintain a consistent diet. From the point of view of physiology, it is useful to eat 3–4 times a meal at the same time during the day with intervals of no more than 4–5 hours [5] .
How to teach a child to eat right
Set a personal example. All homemade food should be healthy. This means a minimum of processing, sugar and frying. Do not eat a hamburger or pizza with a child. A simple analysis will help to calculate the weaknesses in the family diet and take a look at the usual diet from the outside - you need to write down all the foods eaten within a week. After that, it will become clear what you need to get rid of. It is easier for children to eat the "right" foods if it is a matter of course in their family.
Explain the benefits of products in plain language. It is difficult for a child to understand what excess weight, gastritis and caries are. Health problems seem to him distant and insignificant. It is better to go from the other side and explain to the child the specific benefits of the product.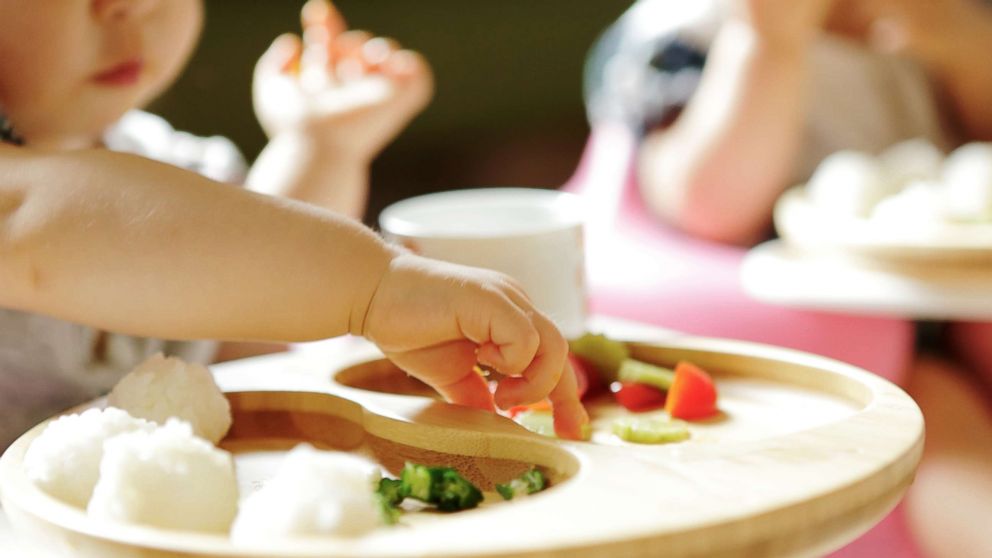 For example, meat will make him strong and it will be easier to pass physical education standards, buckwheat will give energy for games, and nuts will help you solve math problems faster. Teenagers can be taught about the impact of proper nutrition on appearance.
Work out the diet. Rituals make the life of children understandable and stable, and parents save time and nerves. In addition, a clear regime helps to avoid endless snacking, and the habit of eating at the same time promotes better digestion. It is optimal to make intervals between meals 4-5 hours long and not to have dinner right before bedtime. At night, the body should rest and recuperate, and not digest [4] . It is better to gather with the whole family during meals. So it will be easier for the child to adopt healthy eating habits, learn table manners and discuss all the news.
Monitor the quantity and quality of snacks. If a child often bites during the day, then by lunch or dinner, he simply does not have time to get hungry.
Snacking drowns out the natural feeling of hunger and interferes with the normal absorption of food. For toddlers, two snacks are allowed, for older students - one. It is desirable that they also consist of healthy foods: nuts, dried fruits, dairy products.

Bring food to school. It is difficult to control school meals, because the child will happily choose a sausage in dough or a chocolate bar, rather than a hot lunch. To avoid this, you can cook him food with you. Lunchbox with homemade salad, healthy sandwiches and meatballs will help you stay healthy.
Don't force people to eat things they don't like. If the child does not eat a particular product, do not get hung up on this and try to shove it at any cost. Another vegetable or fruit that is rich in the same useful vitamins and minerals is perfect for a replacement.
Buy sweets in portions. No harmful food - no temptation to eat it. Therefore, you need to buy sweets in the amount in which you can immediately give them to children.
So you don't have to forbid "eat one more candy".
Give a choice. Let the child decide for himself from several healthy food options which he likes best. That way he won't feel like he's being forced to eat something in particular. This means that there is no need to resist.
Use your imagination. If the child does not eat stewed zucchini, he may like zucchini pancakes. From cottage cheese you can make cheesecakes, casseroles or cheesecake. There are many ways to fool a child. You can also use the child's interest in everything new and involve him in the cooking process. This is not only a pleasant pastime, but also the study of products, the acquisition of new skills. And, of course, eating a dish that I cooked myself is very interesting.
Organize forbidden food days. To prevent food from becoming the number one goal for a child, you need to spend days of emotional unloading. Sometimes it is enough to go to a fast food restaurant or order food at home.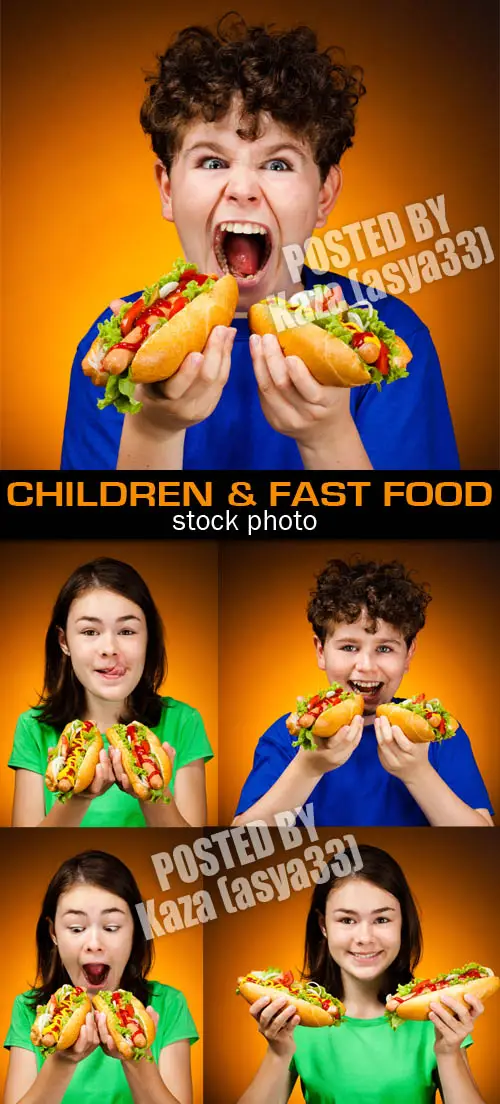 It doesn't matter if the kid likes a burger or pizza, it's important not to make something special out of it.
Be consistent. It takes time to develop the habit of eating right. You can not give slack, no matter how much the child is capricious. It is also important to tell grandmothers and other relatives about the rules. The whole family should adhere to a single strategy in nutrition.
Encourage. When a child chooses healthy food, he should be praised. Just do not use products as a reward. A bad option is to promise a chocolate bar for an eaten plate of broccoli.
List of sources:
Fayzullina R. A. Nutrition of modern schoolchildren: state of the problem, possible solutions. // URL: https://cyberleninka.ru/article/n/pitanie-sovremennyh-shkolnikov-sostoyanie-problemy-vozmozhnye-puti-resheniya (date of access: 29.11.2020).

Bardymova T. P., Mikhaleva O. G., Berezina M. V. A modern view on the problem of obesity.