Foods to give baby
Baby's first foods: The 10 best foods for babies
These 10 first foods are ideal for your baby because they're full of essential nutrients, reasonably priced, easy to prepare, and delicious. Avocados contain healthy fats, while bananas are loaded with potassium. Blueberries are bursting with antioxidants, whereas broccoli offers fiber and folate. Both lentils and meat are packed with protein. Prunes can help with constipation, and yogurt helps form healthy bones and teeth. Sweet potatoes and winter squash are great sources of beta-carotene and vitamin C. 
According to the American Academy of Pediatrics, it's important to offer your baby a variety of healthy foods. There are lots of healthy, baby-friendly foods out there, but these 10 recommended by doctors and dietitians alike stand out from the pack. From vitamin-rich fruits and veggies to meats and beans loaded with protein, these superfoods are full of essential nutrients, reasonably priced, easy to prepare, and delicious.
Many are also favorite first foods. Before introducing solids, talk to the doctor about your baby's readiness for solids, and which foods to introduce and when. Then introduce foods one at a time, waiting at least three days after each new food to watch for any allergic reaction.
Avocados
BabyCenter parents are all about avocado as a first food. This buttery fruit-vegetable is rich in healthy unsaturated fats that help boost brain development. In fact, the fat composition of avocados is somewhat similar to that of breast milk.
Serving ideas: Mash avocado with a fork, or make baby guacamole.
Bananas
Known as a good source of potassium, this grab-and-go fruit also contains vitamins B6 and C, fiber, and magnesium.
Serving ideas: Make banana and mango puree. Or, for your little one's first smoothie, puree banana and peach chunks with whole-milk yogurt.
Blueberries
Blueberries are bursting with antioxidants. The deep, brilliant blue of these berries comes from flavonoids that benefit your baby's eyes, brain, and even urinary tract.
Serving ideas: Blend or mash blueberries well and swirl a spoonful of the juicy purple puree into yogurt, or top silky coconut milk rice pudding with blueberry compote.
Broccoli
This cruciferous vegetable is a rich source of essential nutrients, including fiber, folate, and calcium. Introduce your baby to broccoli's bold flavor early, and you'll be expanding their tastes and encouraging a lifelong love of green vegetables.
Serving idea: Steam until soft, cut into pieces small enough for your child to eat safely, and then chill. Steaming takes the bite out of broccoli, and some babies prefer the texture and taste when it's cold.
Lentils
Beans and other legumes pack lots of lean protein and fiber. But unlike larger beans, little lentils simmer into a pleasing mush just right for baby bites. They're also one of the cheapest healthy foods you can buy.
Serving ideas: Cook finely diced carrots along with the lentils.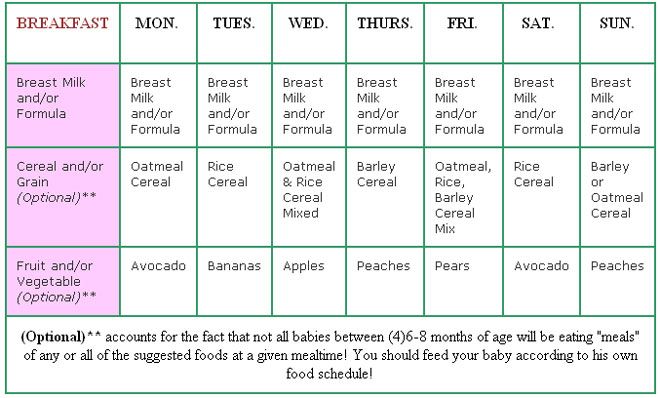 As your baby gets older, double up on nutrient-rich foods by making lentil and spinach stew.
Meat
Lack of iron can cause anemia. The American Academy of Pediatrics recommends meat as a first food because it's such a great source of protein, zinc, and iron, especially red meat and dark poultry meat. Plus, babies absorb iron more easily from meat than from iron-fortified cereals, another common first food.
Serving ideas: If your baby is new to solids, try our easy turkey or chicken puree recipe. As they get older, introduce new flavors with chicken curry with green beans and zucchini or shepherd's pie.
Prunes
Whether you call them "prunes" or "dried plums," these humble fruits don't sound glamorous – but they're soft, sweet, and full of fiber. Your baby may suffer from constipation when switching to solids, as it's a big change for their system. Add pureed prunes to your baby's diet to aid digestion and keep things moving.
Serving ideas: Serve pureed prunes alone or mixed with other foods, such as oatmeal, cereal, or applesauce, for a naturally sweet treat.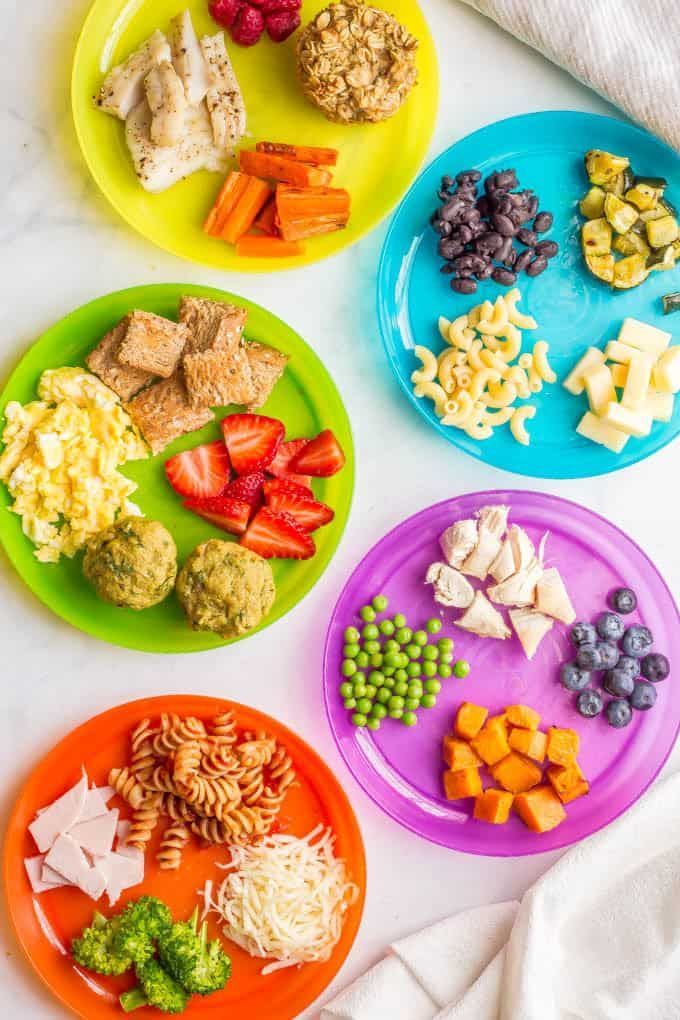 Sweet potatoes
Sweet potatoes are one of the more popular first foods for babies, who tend to like both their sweetness and texture. These colorful root vegetables are packed with beta-carotene, vitamin C, and minerals, including iron and copper.
Serving ideas: Serve sweet potato puree alone or swirled into pureed chicken or turkey.
Winter squash
Orange- or yellow-fleshed hard winter squashes such as butternut, acorn, and pumpkin boast many benefits, one of which is they're exceptionally rich in beta-carotene, recognized for being great for eyes. Squash is also an excellent source of vitamin C. Natural sweetness and a creamy texture add to the appeal of winter varieties.
Serving ideas: Roast a winter squash like butternut, scoop out the flesh, and puree it for an easy first food. As your baby gets older, introduce new flavors and textures with dishes like smashed chickpea and butternut chili.
Yogurt
Creamy yogurt is rich in calcium and vitamin D, necessary for healthy bones and teeth.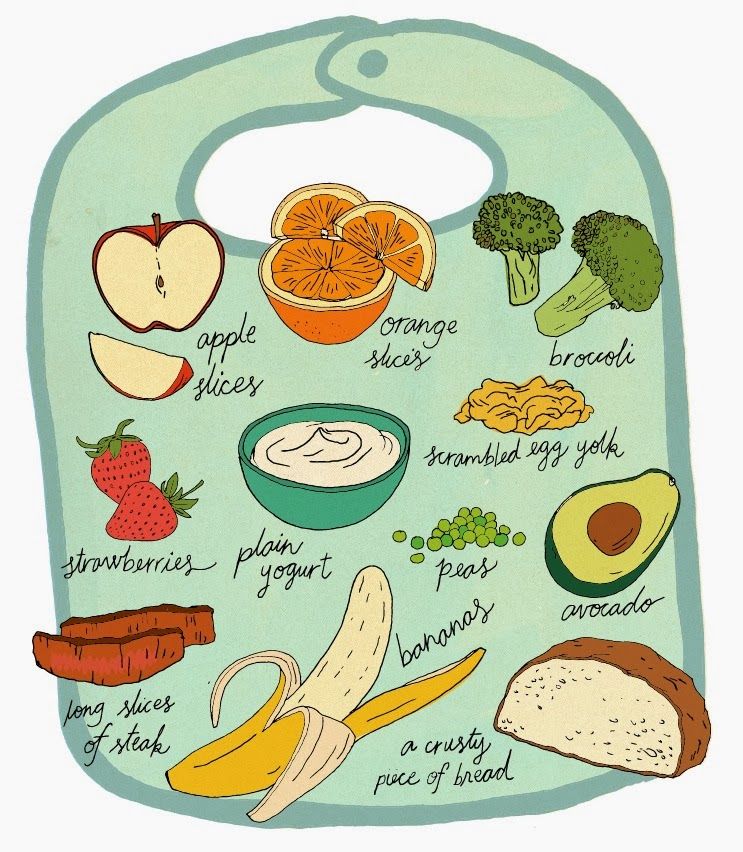 Your baby can have it at 4 to 6 months, long before they'll be ready for cow's milk.
Opt for plain yogurt with no added sugar. Also look for a brand with the most live cultures, which help regulate the good bacteria in your baby's digestive tract. Make sure you pick up whole-milk yogurt – babies need the calories from fat.
Serving ideas: Yogurt is fine on its own, or swirl in pureed berries or other fresh fruit, applesauce, or mashed avocado.
Baby's first foods: How to introduce solids to your baby
Babies are typically ready to start solids between 4 and 6 months, as long as they're showing signs of readiness, such as being able to sit upright with good head control. Talk to your baby's doctor about which foods to introduce first, particularly if you're concerned about a risk for an allergy. In general, infant cereal and pureed, one-ingredient veggies, fruits, and meats are great first foods. Try spoon-feeding or baby-led weaning, and keep up the breast milk or formula until your baby's first birthday.
When do babies start eating baby food?
It depends. As long as your baby shows signs of readiness, your pediatrician will probably give you the go-ahead to start baby food (also called solid food or solids) any time between 4 and 6 months.
Until then, breast milk or formula provides all the calories and nourishment your baby needs. Infants don't yet have the physical skills to swallow solid foods safely, and their digestive system isn't ready for solids until they're at least 4 months old.
The American Academy of Pediatrics (AAP) and World Health Organization (WHO) recommend breastfeeding exclusively for the first six months of your baby's life and introducing solids at 6 months old. The AAP advises breastfeeding until age 1 – and longer if you and your baby want to.
Signs your baby is ready for solids
Your baby will give you clear signs when they're ready. Look for:
Head control. Your baby needs to be able to keep their head in a steady, upright position.
Sitting well when supported. Your baby needs to be able to sit upright in a baby seat or highchair to swallow well.
Losing the "extrusion reflex." Your baby's mouth and tongue develop in sync with their digestive system. To start solids, they should be able to move food to the back of their mouth and swallow it, instead of using their tongue to push food out of their mouth.
Curiosity about food. Your baby may start showing interest in what you're eating, reaching for your food or even opening their mouth if you offer them a spoonful.
Starting solids by 6 months old is important for your baby's oral motor development (the use of their lips, tongue, jaw, teeth, and hard and soft palates). Also, solid foods can provide specific nutrients your baby needs, such as iron and zinc. (These are especially important if your baby has been exclusively breastfed.)
What are the best first baby foods?
Start your baby with any pureed, single-ingredient food.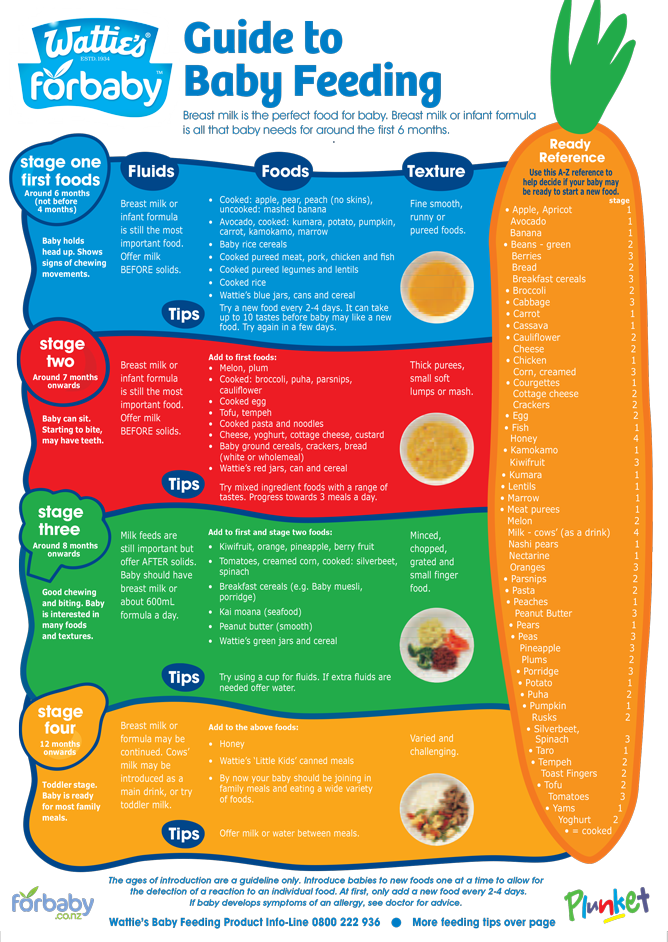 Although it used to be standard for parents to give rice cereal as a first food, that's not necessary. In fact, pediatricians often don't recommend baby rice cereal since it can contain inorganic arsenic, and it's not as nutritious as some other first foods.
Good first baby foods include
pureed squash
applesauce
mashed bananas
mashed avocado
pureed peaches
pureed pears
pureed meats
whole-grain, iron-enriched baby cereal such as oatmeal
If your baby is breastfed, the AAP suggests meat as a first food because the iron in beef, chicken, and turkey helps to replace iron stores, which start to diminish at about 6 months of age.
How to introduce solids to your baby
The traditional way to start solids is by spoon-feeding your baby cereal or purees, but some parents use a different method called baby-led weaning. Using this method, you put chunks of soft, developmentally appropriate food on the highchair tray or table and let your baby grab the food and feed themself.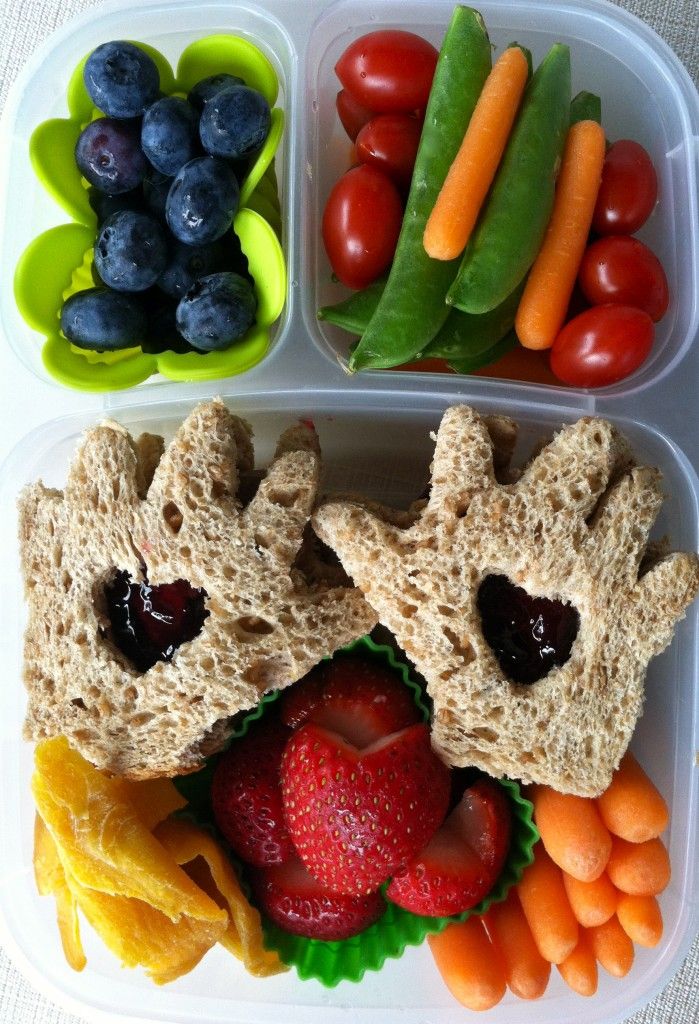 Here's how to start spoon-feeding your baby:
For your first few feedings, start with just 1 or 2 teaspoons of pureed solid food or baby cereal about an hour after nursing or bottle-feeding (so your baby isn't too hungry or full).
Use a soft-tipped plastic spoon to feed your baby to avoid injuring their gums. Put a small amount of food on the tip of the spoon and offer it to them. If your baby doesn't seem very interested, just let them smell the food for now and try again another time.
If you're feeding your baby ready-to-eat jars or pouches of baby food, put some into a small dish and feed them from that. (If you dip the feeding spoon into the jar, it's not a good idea to save the leftovers because bacteria from your baby's mouth will now be in the jar.) Store leftovers in the fridge and throw away any opened baby food jars or pouches within a day or two of opening them.
If you decide to start with cereal, give your baby 1 to 2 teaspoons of diluted infant cereal.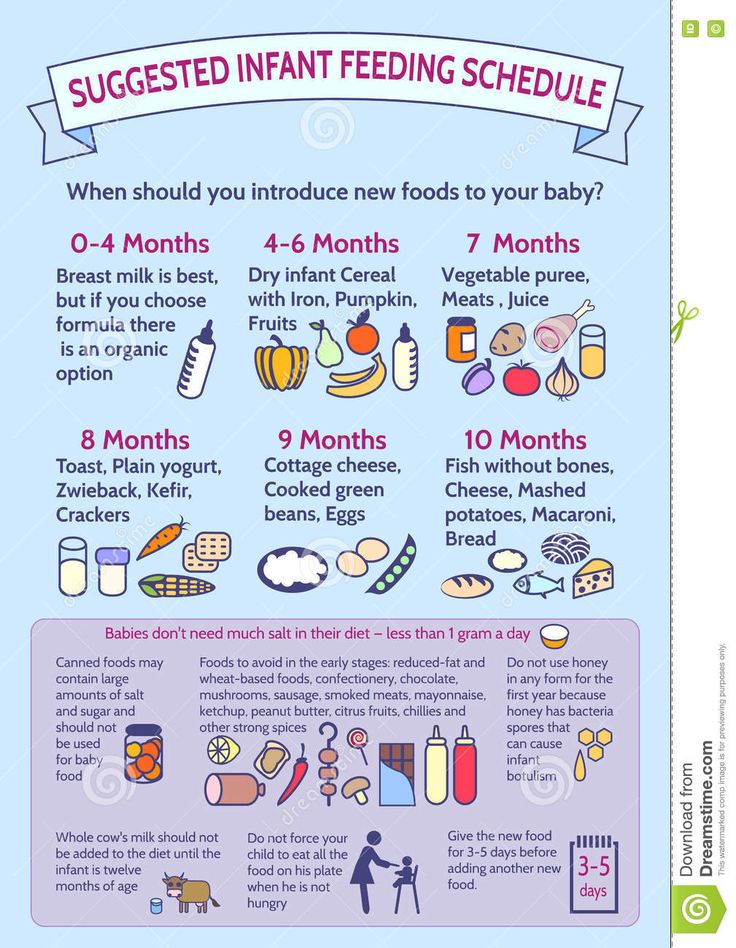 Add breast milk or formula to a tiny pinch of cereal. It will be very runny at first, but as your baby starts to eat more solid foods, you can gradually thicken the consistency by using less liquid.
Begin with one daily feeding in the morning whenever your baby isn't too tired, hungry, or cranky. Your baby may not eat much at first, but give them time to get used to the experience. Don't be surprised if your baby is confused or rejects solid food at first. Some babies need practice keeping food in their mouths and swallowing.
Eventually you can start giving your baby more solid food until they're having a few tablespoons a day, over two feedings. In general, your baby could start with pureed or semi-liquid food, then move on to strained or mashed food, and finally graduate to small pieces of finger foods.
Signs that your baby is full
Your baby's appetite will vary from one feeding to the next, so a strict accounting of how much they've eaten isn't a reliable way to tell when they've had enough.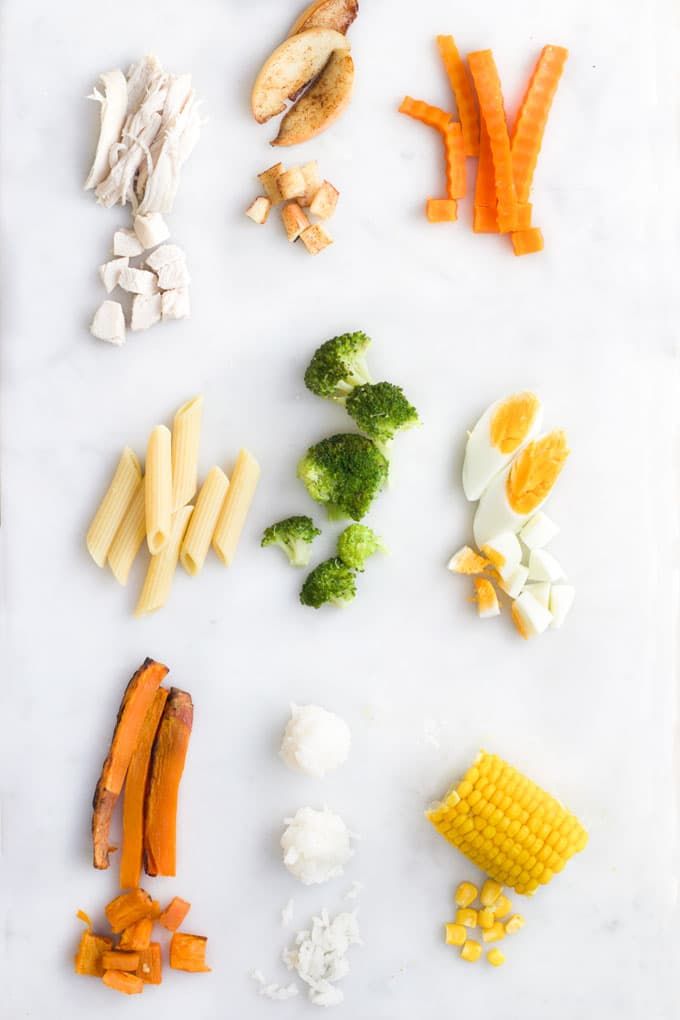 Look for these signs that your baby's probably done:
They lean back in their chair
They turn their head away from food
They start playing with the spoon
They refuse to open up for the next bite (Sometimes a baby will keep their mouth closed because they haven't finished the first mouthful, so give them time to swallow.)
Food allergies and introducing solids
Experts recommend that you introduce one food at a time to your baby, and wait 3 to 5 days before introducing another food, so you can watch for any allergic reactions. It's also a good idea to write down the foods your baby samples. If they have an adverse reaction, a food log will make it easier to pinpoint the cause.
You don't have to hold off on giving allergenic foods such as eggs, peanut butter, or soy. There's no evidence that waiting to introduce certain foods will help your baby avoid allergies. In fact, there's evidence that the opposite is true.
According to the American Academy of Allergy Asthma and Immunology (AAAAI), incorporating commonly allergenic foods into your baby's diet starting at around 4 to 6 months (and continuing through childhood) may actually help prevent the development of food allergies.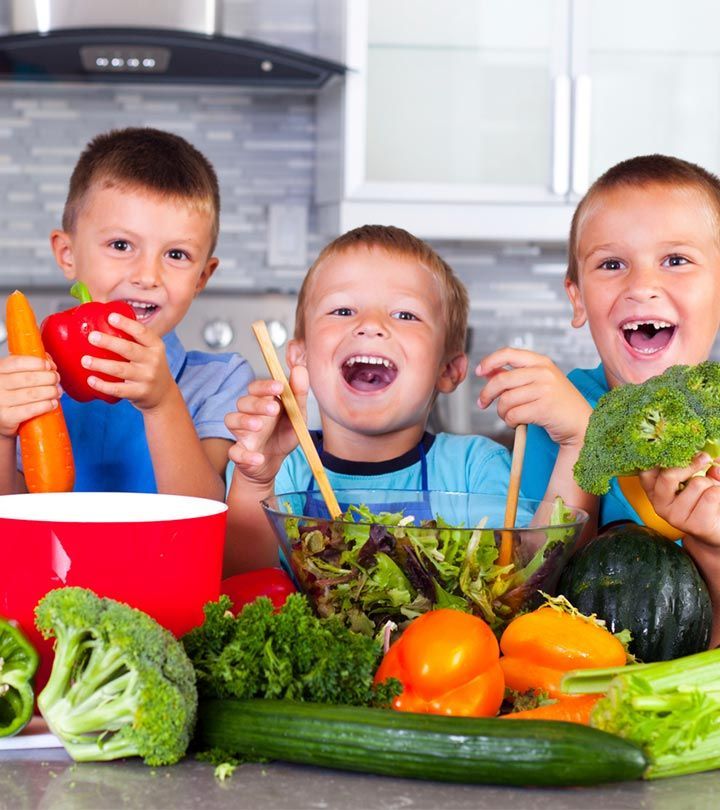 Start with traditional first foods, such as iron-fortified infant cereal, pureed veggies, fruits, and meats. Once you've tried a few of these foods and your baby seems to be tolerating them well, you can introduce more commonly allergenic foods, such as soy, eggs, wheat, fish, and peanut products.
Food manufacturers have products on the market designed to help you incorporate commonly allergenic foods into your child's diet. These stir-in powders and finger foods may contain one commonly allergenic protein or a blend of several.
Special precautions need to be taken with certain babies. If your child falls into any of the following categories, consult with your baby's doctor or an allergist to create a customized feeding plan before adding solids to your baby's diet:
Your baby has a sibling with a peanut allergy.
Your baby has moderate to severe eczema despite following a doctor's treatment plan.
Your baby previously had an immediate allergic reaction to a new food or has been diagnosed with a food allergy.
If your baby is allergic to a new food, you'll see signs of a reaction within a few minutes or hours. Most children with food allergies have mild reactions. If you notice a few hives, a new rash, or diarrhea, call your baby's doctor for advice.
If you notice wheezing, difficulty breathing, vomiting, facial swelling (including the tongue and lips), or more than two body systems affected (such as hives and vomiting), your baby may be having a life-threatening reaction called anaphylaxis. Call 911 or your local emergency number immediately.
Baby food feeding tips
Offer fruits or vegetables in any order. Some parents may tell you to start with vegetables instead of fruits so your infant won't develop a taste for sweets. But babies are born with a preference for sweets, so you don't have to worry about introducing sweet or savory foods in any particular order.
Feed cereal with a spoon only. Unless your baby's doctor asks you to, don't add cereal to a bottle – your baby could choke or end up gaining too much weight.
Encourage adventurous eating. You don't have to stick with bland and boring. See how to make your own baby food and use spices and seasonings to create delicious baby food flavors.
Give new foods time. If your baby turns away from a particular food, don't push. Try again in a few days.
Check for added sugars and too much salt. Check the Nutrition Facts label on canned, frozen, or packaged foods for "Added Sugars." If there's 1 gram or more listed, give your baby something else. Also look at sodium amounts. Babies shouldn't have no more than 1,200 mg of sodium per day.
Avoid unsafe foods. Don't give your baby foods that could cause choking, such as whole grapes or popcorn. Babies under 1 can't have honey, cow's milk, or soy milk. Also, unpasteurized juices and undercooked fish, meat, eggs, or poultry could be a source of bacteria.
Watch for constipation. Your baby's poop sometimes changes when their diet does. Although it's usually temporary, your baby may have constipation after you introduce solids. If you notice that your baby is having less frequent bowel movements, or that their stools have become hard or dry and seem difficult to pass, let their doctor know. Some doctors recommend adding high-fiber fruits such as pears, prunes, and peaches to a baby's diet, or giving a few ounces of prune, apple, or pear juice every day until bowel movements are back to normal.
Also, don't be surprised if your baby's poop changes color and odor when you add solids to their diet. If your baby has been exclusively breastfed up to this point, you'll probably notice a strong odor to their formerly mild-smelling stools as soon as they start eating even tiny amounts of solids. This is normal.
If your baby shies away from new foods, here are a few things you can try:
Test a range of textures. If your baby doesn't like pear puree, try giving them pieces of very ripe pear instead.
In a similar vein, try different cooking methods. If your baby doesn't like steamed veggies, try giving them roasted vegetables.
Serve food at different temperatures. Some babies prefer broccoli cold rather than warm, for example.
Combine the new food with a familiar favorite. If your baby rejects a new food on its own, mix it in with something you know they like.
Add a dipping sauce! Try shredded chicken with applesauce, yogurt with baked apple slices, or hummus with well-cooked pieces of carrot.
Above all, be patient. Sometimes it takes a while for a baby to get used to new flavors and textures, so keep trying and eventually they'll accept the new food.
How many times a day should my baby eat solids?
At first your baby will eat solid food just once a day. By around 6 to 7 months, two meals a day is the norm. Starting around 8 to 9 months, they may be eating solid food three times a day plus a snack.
A typical day's diet at 8 months might include a combination of:
Breast milk or iron-fortified formula
Iron-fortified cereal
Vegetables
Fruit
Small amounts of protein, such as eggs, cheese, yogurt, poultry, lentils, tofu, and meat
High-allergy foods, if appropriate
See our age-by-age baby feeding guide for more detail on how much to feed your baby and when.
How much breast milk or formula does my baby need after we introduce solids?
Even after your baby starts solids, breast milk or formula will provide the majority of their calories and nutrition until they're 9 months to 1 year old. Breast milk and formula contain important vitamins, iron, and protein in a form that's easy to digest.
You may notice that as your baby starts to eat more solid foods (around 9 months old), they'll gradually decrease their intake of formula or breast milk. This is normal. Over time, your baby will take fewer bottles with more ounces in each.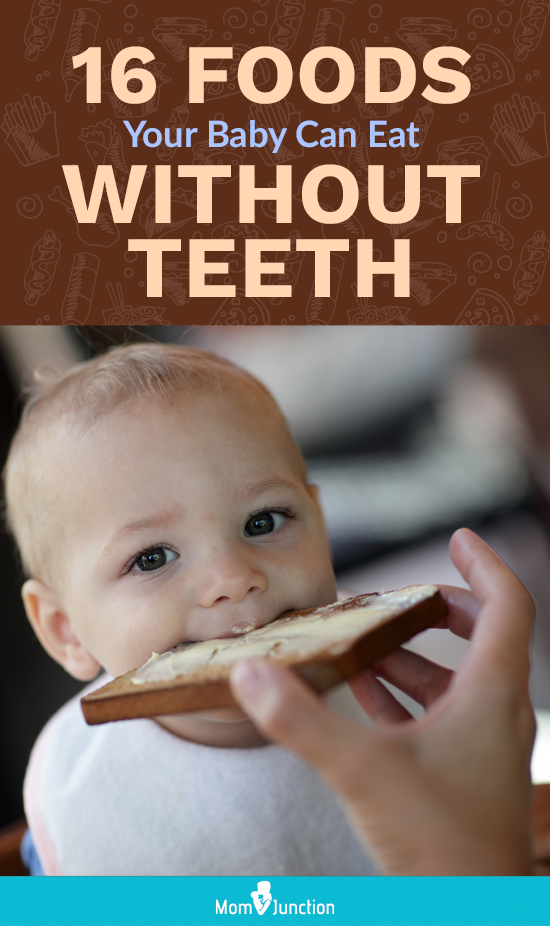 Here's how much breast milk or formula babies need after starting solids:
4 to 6 months old: 4 to 6 feedings a day (breastfeeding, or bottles with 4 to 6 ounces)
6 to 8 months old: 3 to 5 feedings a day (breastfeeding, or bottles with 6 to 8 ounces)
8 to 12 months old: 3 to 4 feedings a day (breastfeeding, or bottles with 7 to 8 ounces)
What equipment do I need to introduce solids?
It's helpful to have:
A highchair
Baby bowls and plates
Baby spoons
Bibs
A splat mat on the floor
You may also want to introduce your baby to a sippy cup soon after you start solids.
If you're making your own baby food, you'll need:
A tool to puree the food, like a blender, food processor, or baby food maker
Storage containers for refrigerating and freezing extra portions (Some parents use ice cube trays – or similar devices made just for baby food – to store and freeze individual portions.
)
Proper development and growth of a child depends on the quality of nutrition
From 3 to 11 years old, your children are no longer in the "early childhood" category, but they have not yet matured into "teenagers". They can eat almost anything, depending on their appetite, but what separates a three year old from an eleven year old is nutritional needs and appetite. Therefore, it is important to follow the right diet for each age.
Diversify your children's diet. Teach your child to eat at the table slowly and observe 4 meals a day.
Balanced diet:
At least 5 times a day: Fruits and vegetables. They are rich in minerals, vitamins and fiber.
At least 3 times a day : Dairy products. They are rich in calcium and protein.
At each meal, optional : cereals, bread, potatoes. They are rich in carbohydrates.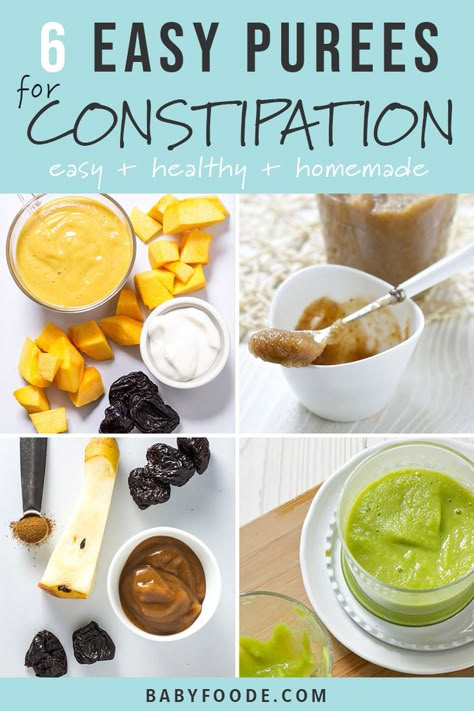 1 or 2 times a day: meat, fish and eggs enrich the body with protein.
Wishes : avoid excessive consumption of water (especially carbonated water)
Foods to avoid : fats (rich in lipids) and sugary foods.
What contributes to the growth of the body, right: Calcium + Vitamin D
Calcium strengthens bones and teeth. It is found mainly in milk and dairy products. Vitamin D helps calcium to be well absorbed in the body!
Solution: PEDIAKID® Calcium C+
PEDIAKID® Calcium C+ has been specially formulated with a concentrated source of calcium (suitable for all children) to cover 100% of the daily requirement and improve absorption due to vitamin D. Its formula is suitable for children with lactose intolerance or milk allergy. PEDIAKID® Calcium C+ is available as an acidic powder stick with When flavor that can be dissolved on the tongue or in a glass of water.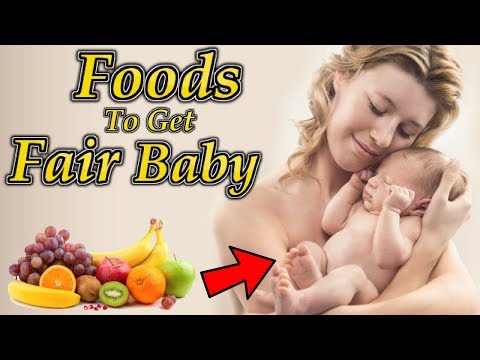 Your baby is growing, gaining weight, and as a result, the volume of circulating blood increases and there is a need for iron. Meat is a source of iron, its formula is well absorbed.
Eat at certain times
Your child should have 4 meals a day, regardless of school or holidays. It is important not to break this rhythm.
Example 4 meals a day:
Breakfast : 1 dairy product (milk, yogurt) with a little chocolate e.g. + 1 fruit or fruit juice + cereal product (bread or cereals with corn flakes..)
Lunch : Tomato or carrot + vegetables served with meat or fish. We can add flour cultures (rice, wheat..), for dessert yogurt or cheese + fruit.
Snack : cereal or fruit or yogurt. You can make toast, compote... Don't forget a glass of water!
Dinner : meat or fish with vegetables (green salad and peas) + starch (pasta, lentils, bread) and finally cheese and fruit, for example.
In France, there are nutritional recommendations that are collected in GEMRCN and serve as guidelines for balanced nutrition. These guidelines provide guidance on the nutritional quality of a serving or portion size to be followed, and they apply to all food groups.
For meat, eg for one elementary school child: 60-71 g of meat (3 meatballs)
How to respond if your child is not eating well?
Try to keep a single food menu for the whole family and eat together with your child. Curiosity and enjoyment are contagious. The texture, smell, color of the new food may surprise your child. You don't have to force her to eat, but you can offer her food in various forms and encourage her to eat. Cooking and presentation can also make a big difference in the taste of food. For example - vegetables baked with cheese ....

Give your child a choice. .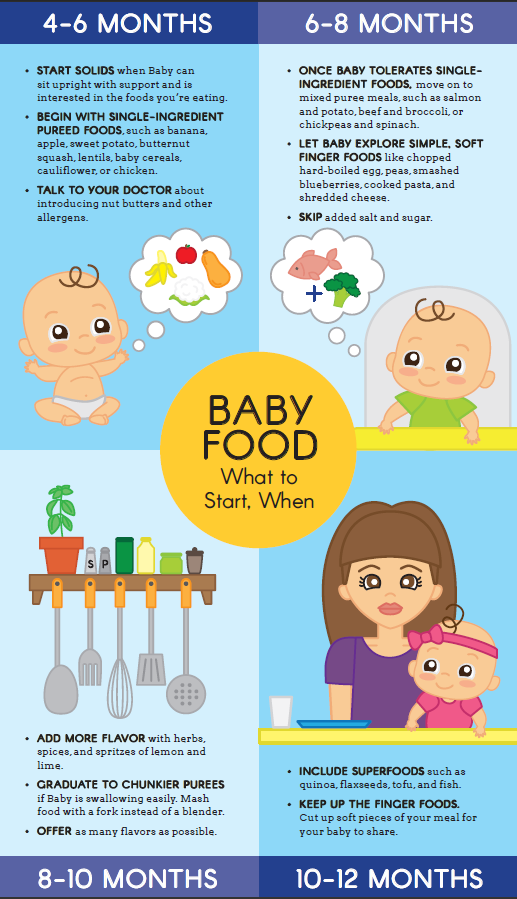 For example, present her some desserts: apple, orange or yogurt... Do not forget about sweets (cake, sweets..).
You can also take your child with you when you go shopping at the market or supermarket, for example, give him the opportunity to choose a piece of meat or fruit.
Movement is life
Your child needs to make efforts not only at school, but also on weekends. Offer her a bike ride, a walk (at least 30 minutes), or gardening with her. Set an example for him and use every opportunity to stir her up. Sign her up for a sports group.
Our nutrition recommendations: Pediakid® Appétit Tonus
It is especially recommended for those who eat poorly Pediakid® appetite-tonus consists of natural and effective ingredients (Kurkum, Current , vitamin C and B12), which stimulate appetite and promote weight gain, relieve fatigue, improve tone.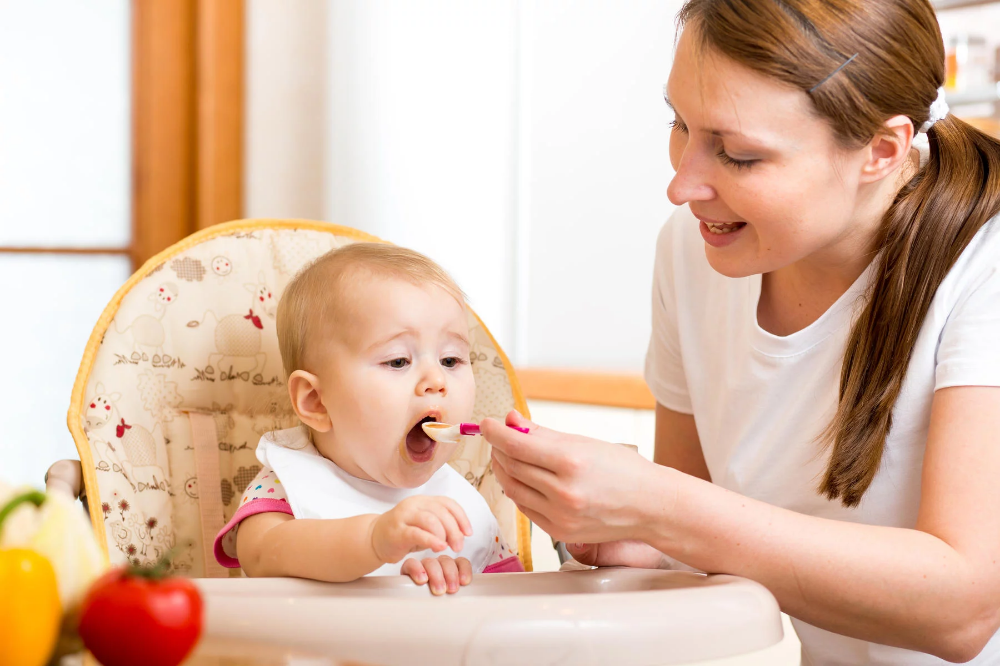 Its formula tastes good and is easy to digest, and is ideal for natural recovery of the body and provides a daily boost of energy.
Has a pleasant taste thanks to natural raspberry concentrate. Suitable for children over 15 years old.
7 products that are undesirable for children under one year old
Of course, modern mothers know that sausages should not be given to babies, soda and cream cakes. What else can not eat children under one year old? We made a list of 7 less obvious foods.
1. Salt
Excess salt in the diet is harmful to the baby's kidneys and can lead to swelling and dehydration. Of course, a lack of salt is also not useful, but in real life, with a normal diet, it practically does not occur: salt is contained in sufficient quantities in most foods, and there is no need to add salt on purpose. And if for us, adults, baby purees and cereals without salt and sugar seem tasteless and disgusting, don't worry, for a baby, the situation is completely different.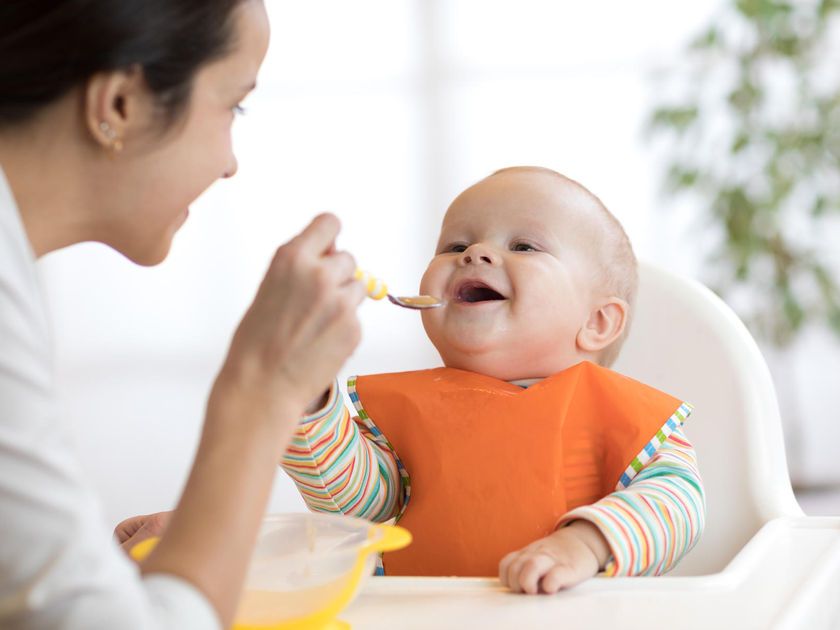 The taste perception of young children is not yet spoiled by excessively sweet and salty foods, flavorings and flavor enhancers. If your child refuses mashed broccoli, then most likely he just does not like the taste and texture of broccoli, and not at all the lack of salt.
2. Sugar
Everyone knows the dangers of excess sugar - dental problems, obesity, associated cardiovascular diseases and the risk of developing diabetes. However, it can be very difficult to refuse a cookie or candy to a child familiar with the sweet taste, and tears are usually inevitable. What to do?
The secret is simple - introduce foods with added sugar into your baby's diet as late as possible, at the earliest in the year, although it is better to wait until two years. The National Nutrition Optimization Program for Children aged 1 to 3 years recommends limiting sugar in the diet of babies 1 to 3 years of age to 25-30 grams per day, taking into account the sugar found in special baby foods, juices, yogurts, etc.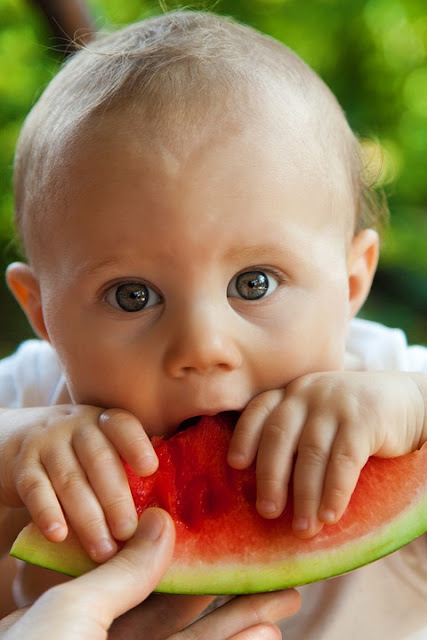 3. Honey
It would seem that honey is a wonderful and healthy alternative to sugar, so why is it not recommended for babies under one year old? In fact, the reasons several. First, honey can contain spores bacteria Clostridium botulinum. The immune system of adults and children older people can easily cope with them, but in babies they can cause a deadly disease called infantile botulism.
Secondly, honey is the strongest allergen, so it is better to postpone acquaintance with it until a later age.
4. Fruit juices and drinks
American Academy of Pediatrics (AAP) released in 2017 New recommendations for adequate intake of fruit juices in infants, young children and adolescents who begin with advice to completely avoid fruit juice for feeding infants life. According to AAP, excessive juice consumption can lead to diarrhea, overeating or, conversely, malnutrition, as well as to occurrence of dental caries*. At the same time, babies can and should be offered Whole fruit, mashed or pureed.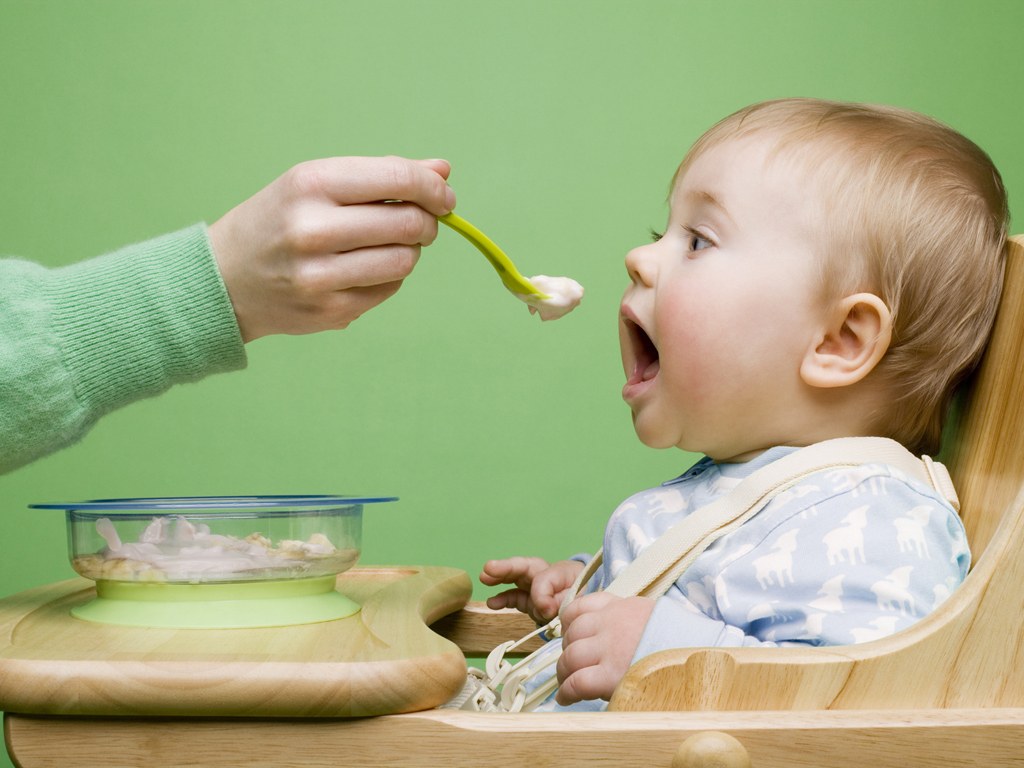 A various fruit drinks and nectars in addition to natural sugar from fruits often contain added sugar, which makes them perfectly unsuitable for feeding babies up to a year.
Breeding of juices and nectars with water does not completely solve the problem, since it does not reduce dental risks. If your child refuses to drink water, try compotes and fruit or herbal teas.
5. Foods that are easy to choke on
The danger of a product to children is determined by several characteristics: consistency, shape, and size. Most often babies gagging slippery, round, sticky, fibrous and hard products.
The most dangerous are all round and large enough to block the airways: lozenges, grapes, cherry tomatoes, nuts**. Not far behind in sad dangerous food rating other candies (especially sticky ones), fish bones and meat and, in fact, the meat itself ***.
Remember that theoretically a child can choke on any food, so never leave your baby unsupervised eating.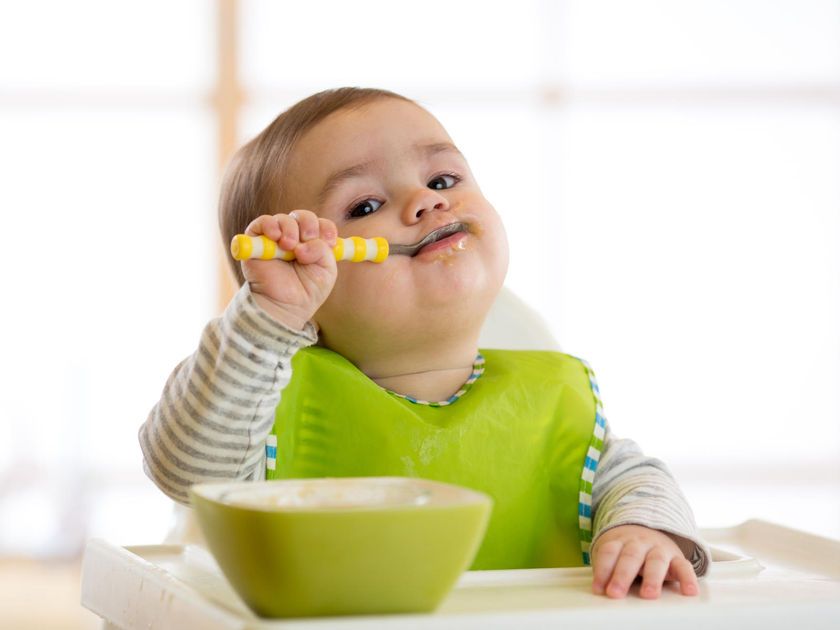 6. Egg white
Have you ever wondered why in all complementary feeding schemes is it the yolk, not the whole egg? Nothing surprising: egg protein is one of the strongest allergens. Up to a year is better limit the baby to only the yolk, and introduce the protein a little later.
Only make sure the eggs are thoroughly cooked. Raw and half-raw eggs may contain a bacterium that causes salmonellosis, a disease deadly for young children.
7. Cow and goat milk
Surprised? Whole cow's milk is the main cause of allergies in children under one year old. In addition, it contains a large amount of lactose, milk sugar, which some babies have difficulty digesting due to the fact that their gastrointestinal tract is not yet sufficiently developed. There are studies linking the early introduction of animal milk into the diet as a substitute for mother's milk or infant formula with an increased risk of iron deficiency anemia and type 1 diabetes.