Gluten free baby food brands
Gluten Free Infant and Toddler Products
It is harder than you might first think to find packaged infant and toddler foods that are gluten free.   And while there is a great movement towards making your own food (check out this great site for delicious recipes www.homemade-baby-food-recipes.com), in today's hustle and bustle this isn't always possible.
So here are some of our favorites for when you have passed that plain rice cereal and the "first" fruit and veggie stage:
Annie's Homegrown: www.annies.com
I have only met one toddler who never went through a mac and cheese period and he ate peanut butter and jelly for most of that year.   Finding good, quick gluten free options to replace that notorious blue box has now been made possible by Annie's.   With regular  and deluxe gluten free options (both in turquoise blue boxes), these are a celiac parent's savor!  And tasty too.   We also like the new gluten free bunny cookies and assortment of naturally gluten free fruit snacks.
Baby Mum-Mum: www.mummums.com
Baby Mum Mums are all natural rice rusks and are a great "first" solid finger food for parents trying to avoid gluten for their baby.  The rusks come two to a package so are easy for taking with you or feeding at home.   They can be given whole or broken into pieces.    Available in plain or vegetable.  Visit their site for a retailer near you — and for good health information and the occasional gluten free recipe.
Gerber Graduates: www.gerber.com
With so many Gerber infant and baby foods, you have to read the ingredients on each one to determine if it is gluten-free…
In a statement on the Gerber website, they note that they will list ingredients such as Wheat, Barley and Rye on the nutrition / ingredient label…and they note that they will also list any gluten containing ingredients…see below.
Coupons powered by Coupons.com
Ener-G Foods: www. ener-g.com
If you are looking for a good GF pretzel, Ener-G foods has some. These are available at most health food stores and are often sold in convenient small packages.   These are for toddlers able to chew harder items.
Envirokidz (Nature's Path): www.naturespath.com/
From gluten free cereals that kids love, like Whole O's and Koala Crisp, to their crispy rice bars, EnviroKids products are now a staple at our house.   Whole O's are a great finger food for little ones and truly do look like their more common place wheat filled counter parts.   The crispy rise bar are great for diaper bag snacks (or at the office!).
Glutino's original crackers are a great gluten free alternative to Ritz or Wheatstone or whatever gluten filled crackers you might otherwise have offered your growing infant/toddler.   They are the right size for little hands and have a nice buttery taste and good texture for new eaters.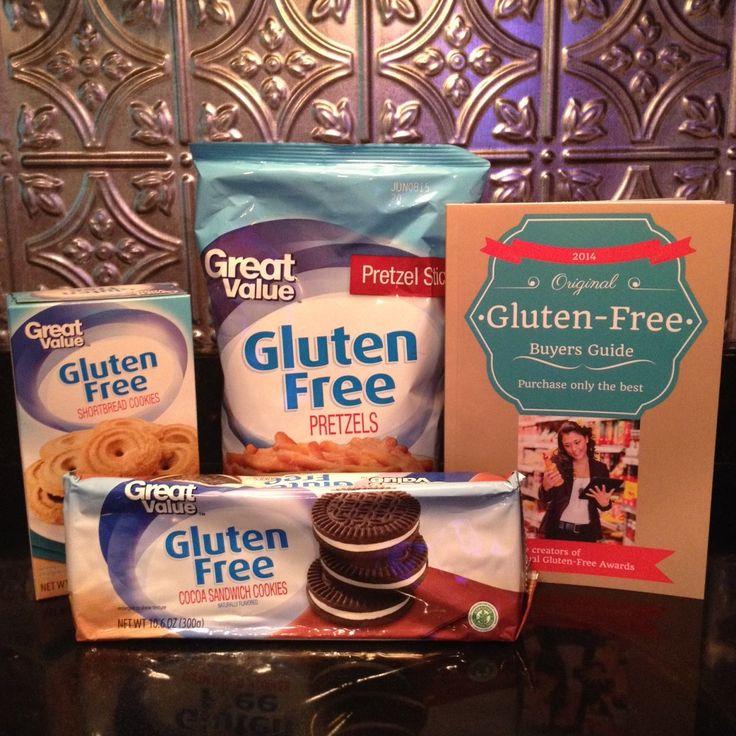 As always be sure your child is sitting when feeding these.
Happy Baby: www.happybabyfood.com
This company makes "premium" organic food for your entire family.   They started with frozen baby foods and have since branched out in to a wide array of things.    While not everything they offer is gluten free, they do a great job with labeling and have a good selection of healthy gluten free items.
One of their most recent additions which we are happy about are the Happy Melts which are an organic freeze dried fruit and yogurt snack.     These are a gluten free mom's healthier alternative to the popular wheat containing "puffs".
Outside the Breadbox: www.outsidethebreadbox.com
This gluten free Colorado Springs bakery is a favorite of ours but the toddler friendly products worth checking out are their selection of tasty crackers.    Older toddlers especially seem to like to have foods that look like their friends foods, which makes sense as eating is such a social, communal thing and they are starting to be more aware of that.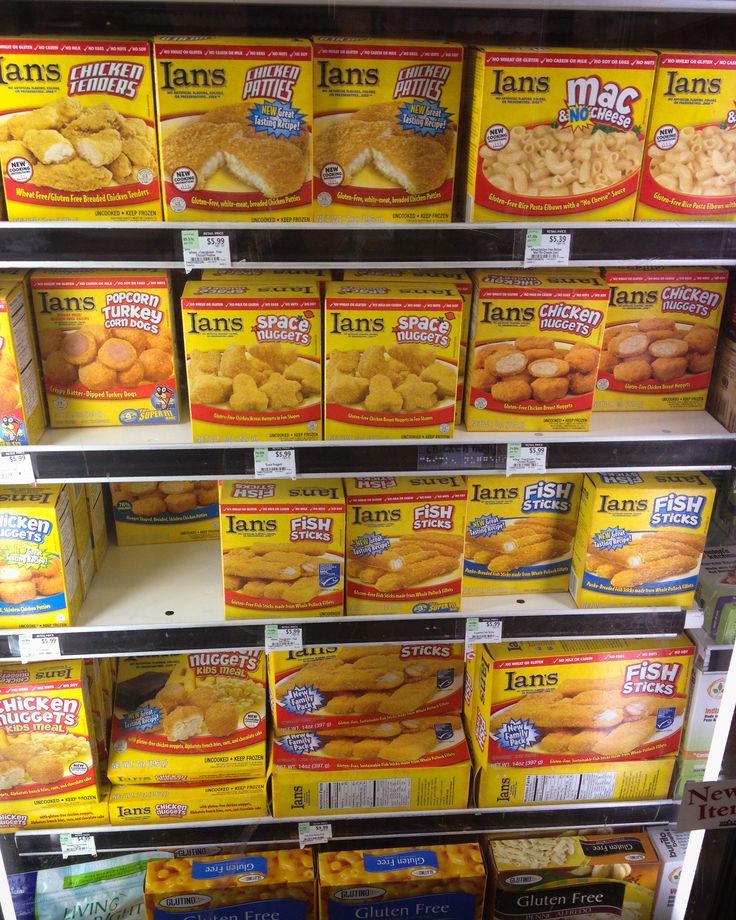 We especially found our kids love their cheddar crackers and graham crackers.  The cheddar crackers can be given instead of gluten containing items like Cheese-its, Gold Fish or Cheddar Bunnies and graham crackers seems to be a staple in some kids' diets.
Pouches, Jars, Organic, and More
Learn how to choose the best baby food for your child with safe, organic, and convenient options for pouches, jars, finger foods, and more. Here are homemade and store-bought options from the best baby food brands.
Best Baby Food
Every parent wants to choose the "best" foods for their baby, and there can be so much pressure to feed a child perfectly. So let's start with something really crucial: There is no one "best" way to feed a baby, but there sure are a lot of wonderful options to choose from.
I love to share my picks for what to feed babies and toddlers since there are so many options on the market to choose from. The baby foods below are tested at the highest standards with transparency by the companies, made with easy-to-understand ingredients, available in an accessible way—whether in a store or through direct mail—and taste great.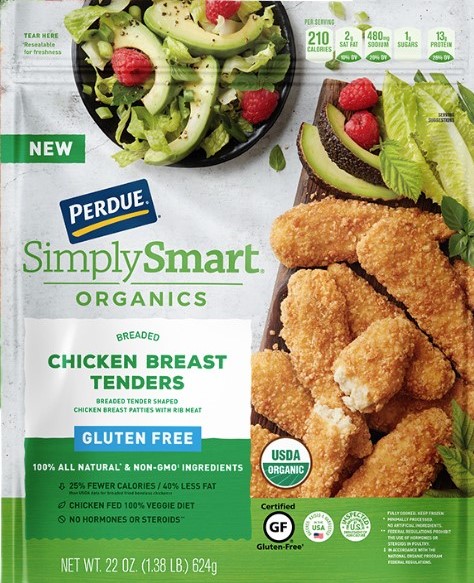 Some of these may work better for your family than others, whether for your specific food budget, time and energy levels, or preferences. My goal is to offer fully vetted options to help you feel a little less overwhelmed when choosing a baby food.
TIP: Enjoy my comprehensive guide to the best First Foods for Baby and How to Start Solids.
Best Baby Food Stage 1 (6 months)
There are two ways to start this first phase of solids—either with very thin single-ingredient purees, or with baby-led weaning. With either, choosing nutrient-dense whole foods is a great plan so baby can experience those flavors and have exposure to a range of nutrients.
TIP: Find my favorite foods to start solids with in this first foods guide.
Top 10 Baby Food Brands
These are the brands I turn to when buying baby food at the store:
Amara Organic Baby Food: This company offers packets of dehydrated baby food that simply get stirred with liquid to prepare. They are easy to travel with, have a texture more similar to baby food you'd make at home, and the flavors are really delicious.
Little Spoon: This baby food company is delivered to your door. They make pouches that are similar to what you'd make at home (only you don't have to make them!) that need to be stored in the fridge or freezer. We love their smoothies.
Yumi Baby Food: Yumi is another mail-order company that has a broad range of textures and flavors, as well as fun partnerships with chefs.
Cerebelly: This company was founded by a neurosurgeon and focuses on including nutrients that support baby's brain development and growth. Their flavors are just yummy, too.
Happy Family Organics Clearly Crafted Line: The multi-grain cereals in this line are nice options, and they're fortified with iron (which babies need).
Beech-Nut: This classic company makes jars of single-ingredient baby foods as well as pouches, melts, and snack bars for older babies.
Earth's Best Organics: This organic baby food company is a staple in the baby food aisle. We like their multi-grain cereal and savory pouches.
Sprout: We like the flavor blends from this organic baby food brand.
Serenity Kids: This is an option if you're looking for grain-free baby foods, as they have many savory options that are nutrient-dense—and include flavors and ingredients that are less common in baby food (such as bison!).
Gerber: A widely-available classic, I prefer their multi-grain cereals to the rice based ones, as they naturally tend to have lower risk for heavy metals. (They make organic and conventional versions, which are nutritionally similar but may differ in price.)
TIP: See each individual brand's website for more information.
Sponsored product
Amara Baby Food
Take the guesswork out of feeding baby with these flavorful, easy-to-use meals. They're plant-forward and so YUM.
Learn More
Heavy Metals in Baby Food—What to Know
The wide-spread issue of heavy metals in baby foods was shared in 2021 in a report from the US House Committee on Oversight and Reform.
It said that commercial baby foods are tainted with dangerous levels of arsenic, lead, cadmium, and mercury. Many brands families rely on were found to have potentially unsafe levels of heavy metals—but the report was limited in that it looked at only a few companies.
This is a very, very complex issue and goes far beyond baby food standards into farming and manufacturing practices.
How to Lower Heavy Metals in Baby Food
Nothing in the findings indicated that anyone needs to fully stop buying baby foods at the store, but you can do two things to help feel less panicked about the situation and mitigate potential risks.
Mix up the types of foods you serve baby, including the flavors, ingredients, and brands—so, just avoid buying the same options every single week. Variety alone is an easy way to help this situation.
Serve some foods from scratch that you have more control over—which is not to say you need to spend hours cooking for baby. My 10 No-Cook Baby Foods and Favorite Early Finger Foods are all super fast to make—and include foods the rest of the family is probably already eating.
Serve grains other than rice, or in addition to rice. Rice is the grain with the highest potential for arsenic, so simply using oats, quinoa, or other grains for baby cereal can be helpful. You can also make your own rice cereal and take a few simple steps to mitigate the arsenic levels. Find that full explanation in my Homemade Rice Cereal post.
TIP: The American Academy of Pediatrics also recommends checking your water for heavy metals (ask your water department for the yearly water quality report, which is usually posted on their website), mitigate lead risks in the home (including testing your water, replacing old pipes as needed, and knowing if you have lead paint and taking steps to mitigate the risk), avoid juice (such as apple) which can be high in arsenic), and choose low-mercury fish.
Safest Baby Food Brands
You can consider incorporating some options from these companies, which have more rigorous testing standards.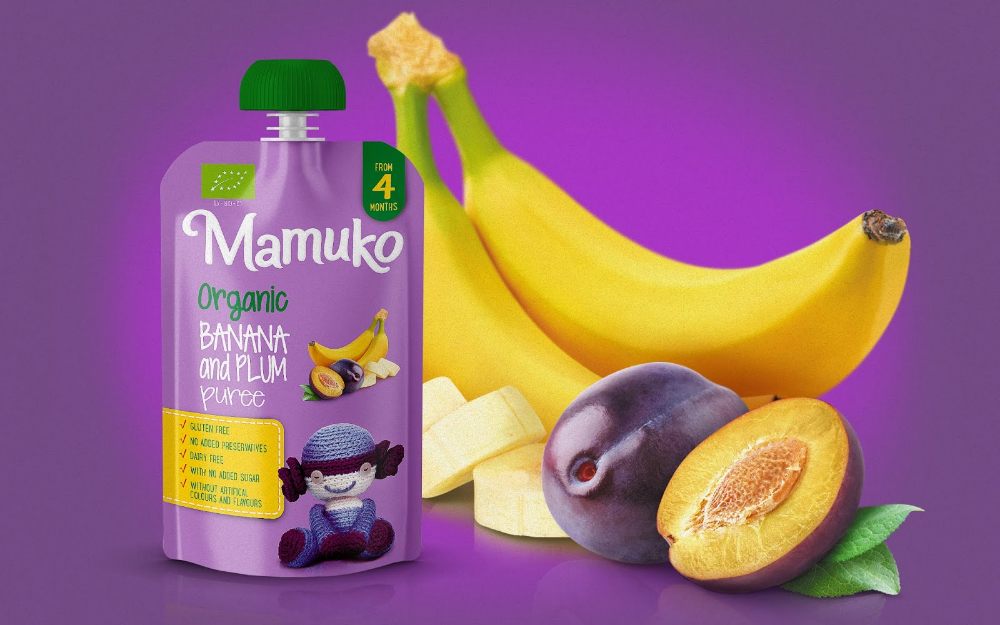 (Go to each company's website for more information.)
Again, you do not need to exclusively buy these brands, but they are options to use at times when they fit in your budget.
Amara Organic Baby Food
Yumi Baby Food
Little Spoon
Cerebelly
TIP: I want to emphasize that you do not have to buy these brands only. You can use the tips above to lower risk and incorporate any store bought options as you like.
Best Baby Cereals
These are some favorite baby cereals to try:
Homemade Quinoa Cereal
Homemade Baby Oatmeal
Baby Rice Cereal
Amara Organics Oats n' Berries
Happy Family Organics Oats and Quinoa
Gerber Multi-Grain Cereal
Earth's Best Organic Oatmeal
Gerber Whole Wheat Cereal
TIP: You certainly don't have to do baby cereal, but one benefit from purchased baby cereals is that they contain iron, which babies need to be eating soon after 6 months, as the iron stores they are born with start to run out.
Frequently Asked Questions
Which baby food brand is the healthiest?
There really is no such thing as the "healthiest" food in any category. There are many options for baby foods, and the healthiest choice is likely to include a variety of types of foods, brands, and preparations to ensure baby gets a mix of nutrients and exposure to many flavors—and you easily limit concerns with any one single food (or brand).
What is the best baby food brand to start with?
The best baby food brand is the one that fits into your budget and has the flavors and ingredients you are interested in. I personally prefer Amara Organic Baby Food (I find their style of dehydrated packages to be very convenient and their flavors taste good to me as an adult, which is not something I can say about all baby foods), Happy Family Clearly Crafted line, and making a mix of foods at home.
What is the best baby food storage container?
We love the Wean Green Glass Storage Cubes, the Wee Sprout Glass Baby Food Jars, and the Beaba Clip Containers.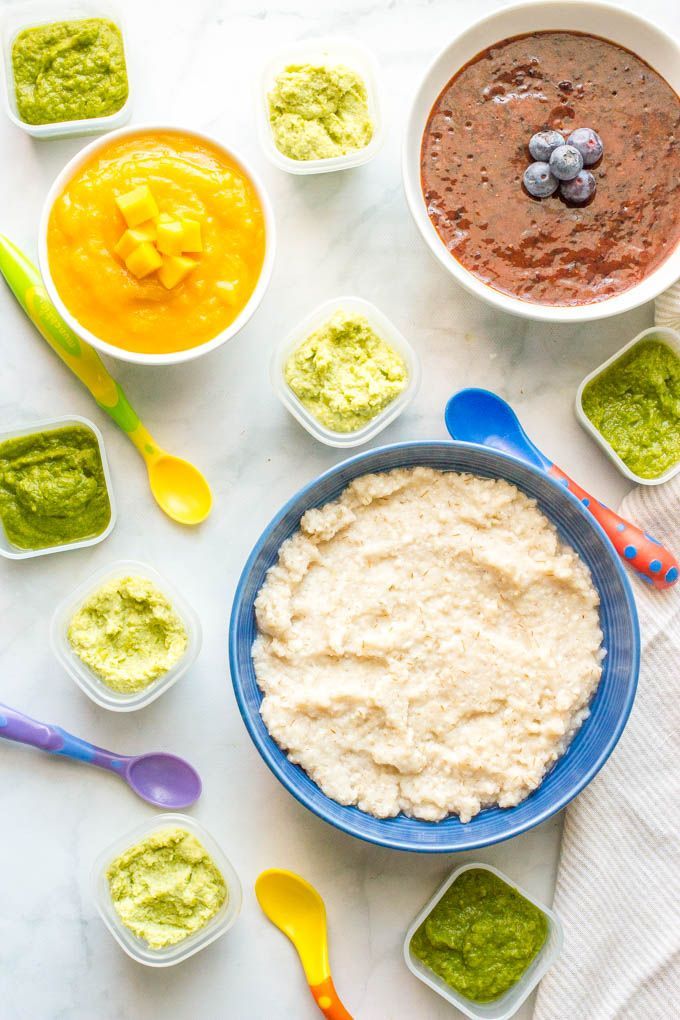 Best Baby Food Recipes
These are some of my favorite easy baby food recipes that you can easily make at home when you have time in your schedule and energy to do so.
10 No-Cook Homemade Baby Food Recipes
You'll choose ONE ingredient to blend up—a fruit, a veggie, or beans. See the list below. You can make enough for a few days or make a double batch to freeze more baby food for future weeks. The nutrition information will vary based on which ingredients you use.
Get the recipe
Easy Carrot Baby Food (Puree and BLW-Syle)
Turn fresh carrots into a simple, nourishing baby food for baby with this easy method to make Carrot Puree. Read the Notes for additional flavor options and storage information.
Get the recipe
Easiest Baby Oatmeal
The initial portion on this recipe is small to avoid potential waste, though increase it according to the hunger of your child.
Their appetite is your best guide for how much is the right amount for them to eat. Find our favorite options for adding yummy flavor to this baby oatmeal, too.
Get the recipe
Quinoa Baby Food (Easy Baby Cereal)
Transform nutrient-rich quinoa into a delicious baby food—with options for older kids and parents to share it—using this simple method. (Find flavor variations and storage tips too.)
Get the recipe
Easy Chicken Puree
This chicken puree is a nutrient-rich baby food that's easy to make and packed with flavor. It's a quick blend of chicken and sweet potato that's versatile, so you can make it as a Stage 1 or 2 baby food.
Get the recipe
Favorite Zucchini Baby Food
Learn the easiest way to make flavorful Zucchini Baby Food—with options for baby-led weaning zucchini and also zucchini puree—with one simple method.
Plus: Find storage and serving tips.
Get the recipe
Easy Egg Yolk Puree (with BLW option)
This is an easy method to introduce eggs to baby, whether they're starting solids on purees or with the baby led weaning approach. Adjust the number of eggs up or down as you like.
Get the recipe
Banana Puree Baby Food
Use a ripe banana with at least some brown spots for the best flavor in this puree.
Get the recipe
Fresh Strawberry Puree
This simple puree is no-cook, so be sure to start with great tasting berries. It's a perfect fruit puree for a baby, or a delicious way to add flavor to yogurt and oatmeal for older members of the family. (It's also great with ice cream and waffles!)
Get the recipe
Best Early Finger Foods for Baby
A good rule of thumb is to serve pieces of food that are about the size of a pea to start.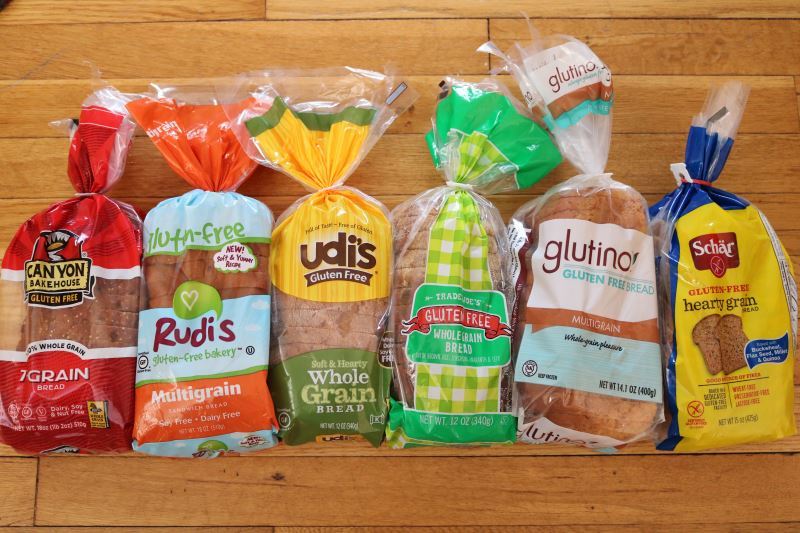 This will be easy for baby to pick up and eat and will also reduce any chances of choking. Let your child's unique hunger be your guide for portions (though start small to avoid wasting food)—serving sizes here are just an approximation. And know that the nutrition info here will vary according to which foods you serve.
Get the recipe
Related Recipes
---
I'd love to hear your feedback on this post, so please comment below!
mixtures, cereals, purees, pasta for children gluten-free
Celiac disease (gluten intolerance) is usually detected in the first year of life. And mothers of such babies have to select products for their children especially carefully.
It is better to buy products for a child with gluten intolerance in an offline store in order to see the cherished inscription with your own eyes. But now many online stores post photos from boxes from all angles online, which is a definite plus when choosing food for a child.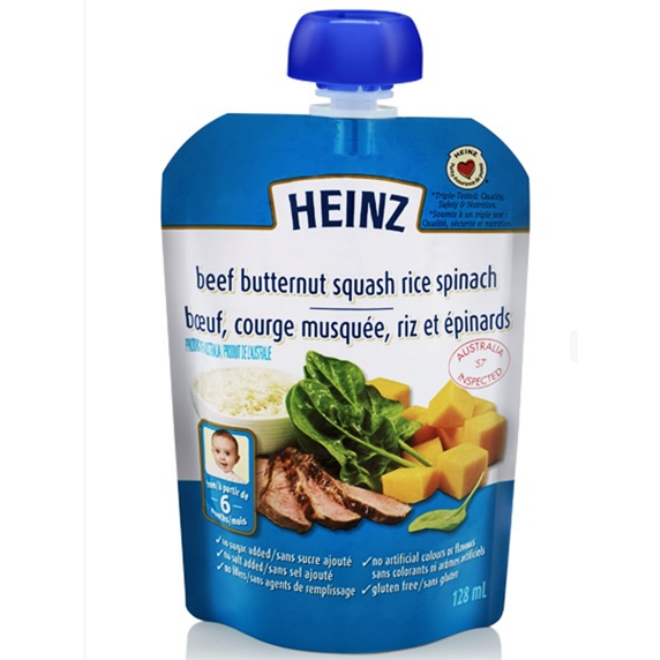 You should not choose by headings and filters on websites - unfortunately, not all online stores and even pharmacies fully configure this tool. It is better to pay attention to the names of goods and photos from the packages. If there are no signs on them, then it is better to avoid wasting money.
As a general rule,
gluten-free baby products are labeled/boxed as
crossed spikelet icon, "Gluten Free", "Gluten Free", "Senza glutine".
You can also conditionally focus on products that initially should not contain gluten in their basis - corn, soy, rice, buckwheat. Look for hypoallergenic products. Often, gluten is absent from specialized dairy-free products, as some children suffer from mixed forms of allergies. In any case, you need make sure that the label stating that the product is gluten-free is on the packaging. Also, you can additionally consult with the manager from the store.
We can only give examples of gluten-free products for children.
GLUTEN-FREE INFANT FORMULA
Similac Alimentum lactose and gluten free from birth, 400 g
Calories: 67.6 kcal per 100 grams of ready mix
BJU: 1.86/3.75/6.62 per 100 grams
Composition: maltodextrin, VEGETABLE OILS (high oleic safflower oil, medium chain triglyceride (MCT) oil, soybean oil), casein hydrolysate, sucrose, MINERALS (calcium citrate, potassium citrate, calcium phosphate, magnesium chloride, sodium chloride, potassium phosphate , iron sulfate, potassium chloride, zinc sulfate, copper sulfate, potassium iodide, sodium selenite), emulsifier modified corn starch, thickener xanthan gum, VITAMINS (ascorbic acid, choline chloride, inositol, ascorbyl palmitate, vitamin E, niacinamide, calcium pantothenate, vitamin A palmitate, riboflavin, thiamine hydrochloride, pyridoxine hydrochloride, folic acid, vitamin K1 (phylloquinone), biotin, vitamin D3 (cholecalciferol), cyanocobalamin), L-tyrosine, arachidonic acid (ARA) from M.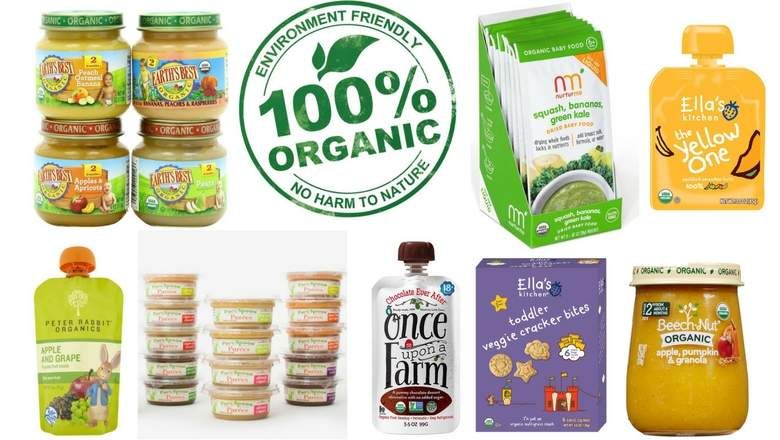 alpina oil, L-cystine , docosahexaenoic acid (DHA) from C. cohnii oil, L-tryptophan, taurine, mixed tocopherols antioxidant, L-carnitine.
Manufacturer: Abbott Nutrition, USA
Contraindications: Individual intolerance to ingredients
Humana SL, 500 grams from 0 to 1 year (soy) gluten free
Calories: 67 kcal per 100 ready mix
BJU: 1.7/3.3/7.8 grams
Base: soy protein isolate
Composition: Soy protein isolate, glucose syrup, mixture of vegetable oils: palm, low-erucic rapeseed and sunflower; calcium salts of phosphoric acid, emulsifier: soy lecithin, calcium carbonate, potassium chloride, potassium citrate, sodium citrate, magnesium carbonate, vitamin C, niacin, pantothenic acid, vitamin E, riboflavin, thiamine, vitamin A, vitamin B6, folic acid, vitamin K1, biotin, vitamin D3, vitamin B12, L-cysteine, choline hydrogen tartrate, sodium chloride, L-tryptophan, taurine, inositol, iron lactate, L-carnitine, zinc oxide, copper sulfate, potassium iodate, manganese sulfate, sodium molybdate.
Manufacturer : Humana GmbH
Country of origin: Germany
Nutricia Neocate LCP Gluten Free
The mixture is in principle free of whole proteins of any nature.
Calories: 67 kcal per 100 grams of pre-mixed formula
BJU: 1.8 / 3.5 / 7.1 grams (instead of protein - protein equivalent)
Base: Amino acids
Composition: dry glucose syrup, refined vegetable oils (non-hydrogenated coconut, high oleic sunflower, sunflower, rapeseed oils), L-arginine L-aspartate, L-leucine, L-lysine acetate, L-glutamine, L-proline, emulsifier (E472c), L- valine, glycine, L-isoleucine, dipotassium hydrogen phosphate, L-threonine, L-phenylalanine, L-tyrosine, L-serine, L-histidine, L-alanine, dibasic calcium phosphate, sodium chloride, tripotassium citrate, L-cystine, L- tryptophan, calcium carbonate, tricalcium citrate, magnesium chloride, choline bitartrate, calcium glycerophosphate, L-methionine, tribasic calcium phosphate, unicellular arachidonic acid high oil, magnesium L-aspartate, unicellular docosahexaenoic acid high oil, M-inositol, L-ascorbic acid, taurine, iron sulfate, zinc sulfate, L-carnitine, uridine 5-monophosphate disodium salt, cytidine 5-monophosphate, nicotinamide, inosine 5-monophosphate disodium salt, adenosine 5-monophosphate, calcium D-pantothenate , guanosine 5-monophosphate disodium salt, antioxidants (E304, E306, E307), DL-α-tocopherol acetate, copper sulfate, thiamine hydrochloride, pyridoxine hydrochloride, riboflavin, manganese sulfate, vitamin A acetate, potassium iodide, folic acid, chromium chloride, Vitamin K1, sodium selenite, sodium molybdate, D-biotin, Vitamin D3, cyanocobalamin.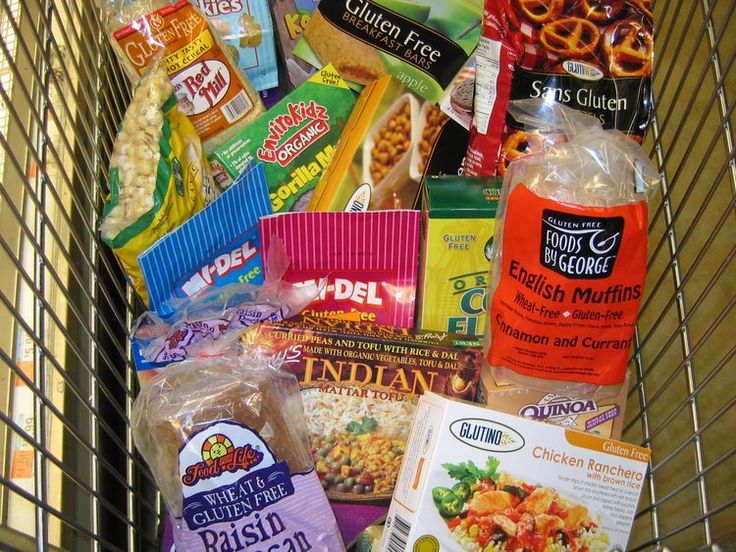 Manufacturer: Nutricia
Country of manufacture: Netherlands
GLUTEN-FREE CHILDREN'S PORRIES
When choosing cereals, you should be especially careful, since this particular product can be contaminated with gluten due to the nature of production. Even if gluten-containing components were not originally included in the composition, this does not mean that they did not get there. Be sure to pay attention to the labels on the packages.
Mamako milk porridge with goat milk from 5 months old, 200 g
Calories: 418 kcal per 100 grams of dry product
BJU: 14/10.4/67.2 grams
Manufacturer: Mamako
Country: Serbia and Montenegro
Ingredients: corn grits, goat milk (32%), prebiotic fibers, mineral complex (calcium carbonate, iron pyrophosphate, potassium iodide, zinc sulfate), vitamin complex (A, D, E, K, C, B1, B2 , B6, B12, niacin, folic acid, pantothenic acid, biotin).
Pros: 13 vitamins, 7 minerals, sugar free, gluten free
Dairy-free porridge Fleur Alpine Organic buckwheat hypoallergenic from 4 months, 175 g
Calories: 388 kcal per 100 grams of dry product
BJU: 12.7/3.1/75.4 grams
Manufacturer: Topfer GmbH
Country: Germany
Ingredients: whole grain buckwheat flour
Pros: organic
Available in AUCHAN
Milk-free porridge Baby buckwheat 200 g from 4 months low allergenic
Calories: 378 kcal per dry product
BJU: 12.4/3.2/77 grams per dry product
Manufacturer: Nutricia
Country: Russia
Ingredients: buckwheat flour, maltodextrin, vitamin and mineral premix (contains minerals (Ca, Fe, Zn, Cu, I), vitamins (C, E, niacin, A, D3, K, pantothenic acid, B12, B1, biotin, B6, folic acid, B2)), Ca (calcium carbonate).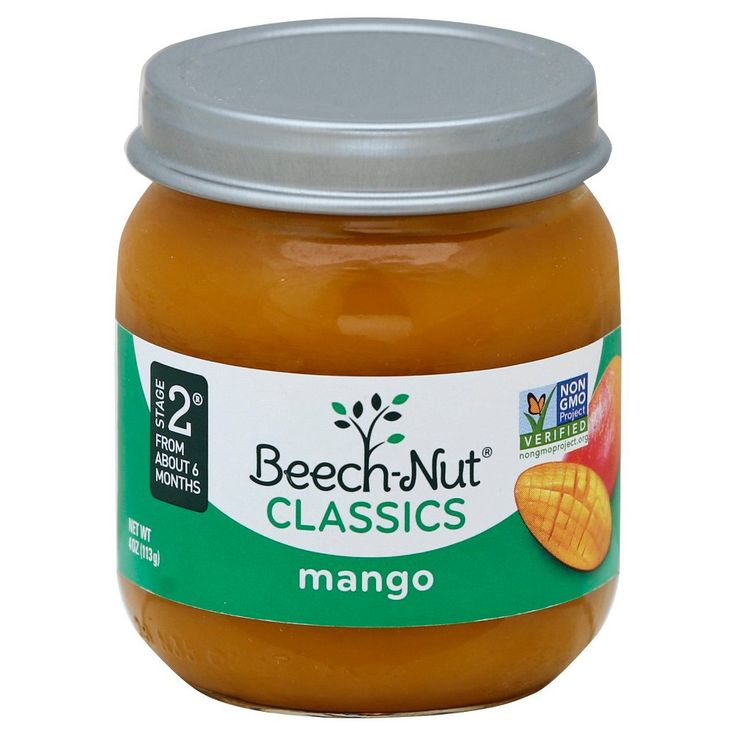 Pros: Sugar and salt free
GLUTEN-FREE CHILD PASTA
Children's gluten-free pasta is made with gluten-free ingredients. Usually as a basis - corn flour, rice flour, their mixture, amaranth flour, there may be variations based on legumes - from chickpeas, peas, lentils. You can also check out our roundup of gluten-free pasta brands.
Pasta MAKFA ANIMALS rice and corn, 300 g gluten free
Calories: 366 grams
BJU: 6.7/1.8/79 grams
Composition: Corn flour, rice flour, emulsifier (fatty acid mono- and diglycerides)
Manufacturer: COMERCIAL GALLO, SAU
Country: Spain
Available in AUCHAN
Penne rice pasta with beets and carrots, gluten free Ms. Odri
Calories: 355 kcal
BJU: 5.81/0.64/81.5 grams
Ingredients: Rice flour, dried carrots, dried beetroot, tapioca starch, natural anthocyanin dye, beetroot.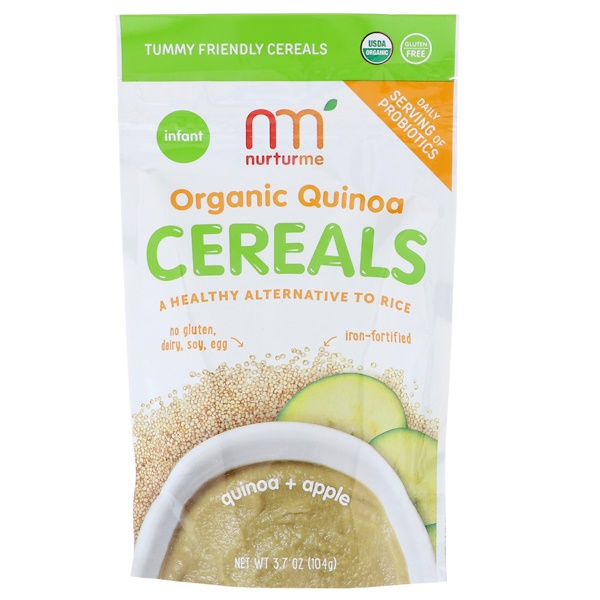 Manufacturer: Ms. Odri
Country: Vietnam
CHILDREN'S GLUTEN-FREE COOKIES
Baby biscuits gluten-free from 6 months, Bebi Premium, instant
Calories: 440 kcal
BJU: 5/12.1/77.5
Composition: Baby corn flour 42.01%, sugar 19.09%, potato starch, vegetable oil, skimmed milk powder, milk protein, fructose syrup, emulsifier - soy lecithin, minerals (calcium carbonate, iron lactate, zinc sulfate), raising agents, iodized salt, emulsifier - lecithin, vitamins (vitamin B1 - thiamine mononitrate, riboflavin, nicotinamide, calcium pantothenate, pyridoxine hydrochloride), natural flavor - vanillin.
Manufacturer: Bebi Premium
Country: Italy
Plus: also nut free, suitable for allergy sufferers
GLUTEN FREE BABY PUREE
Pay attention to the Hame brand, they clearly state "Gluten Free" on the front of the package
Hame Puree Beef with liver from 8 months.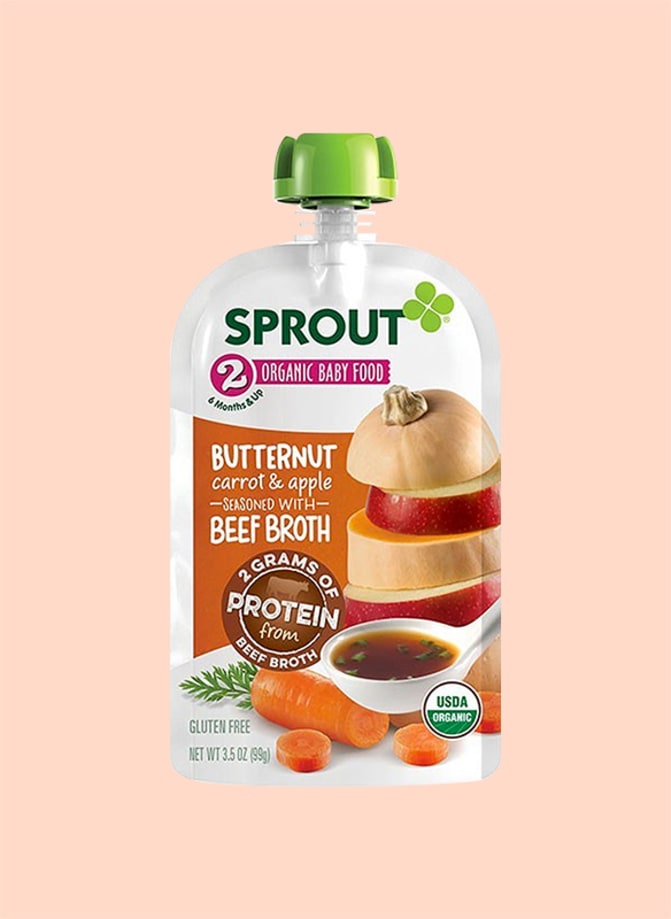 100 g gluten free
Calories: 122 kcal
BJU: 9.3/7.8/3.5 grams
Composition: Drinking water, beef, trimmed pork liver, rice flour, refined deodorized sunflower oil.
Manufacturer: Hame
Country: Russia
Hame Puree Chicken with beef from 6 months. 100 g gluten-free
Calories: 118 kcal
BJU: 9/7.5/3.5 grams
Composition: Drinking water, chicken meat, beef meat, rice flour, refined deodorized sunflower oil.
Manufacturer: Hame
Country: Russia
See also hypoallergenic formulas for children.
Gluten Free Baby Food - Drink-Drink
There are several reasons why you might need gluten free baby food for your baby or toddler. They may already be diagnosed with celiac disease or non-celiac gluten sensitivity, they may be at high risk for one of these conditions or another autoimmune disease, or you may already be preparing gluten-free meals for yourself or other family members.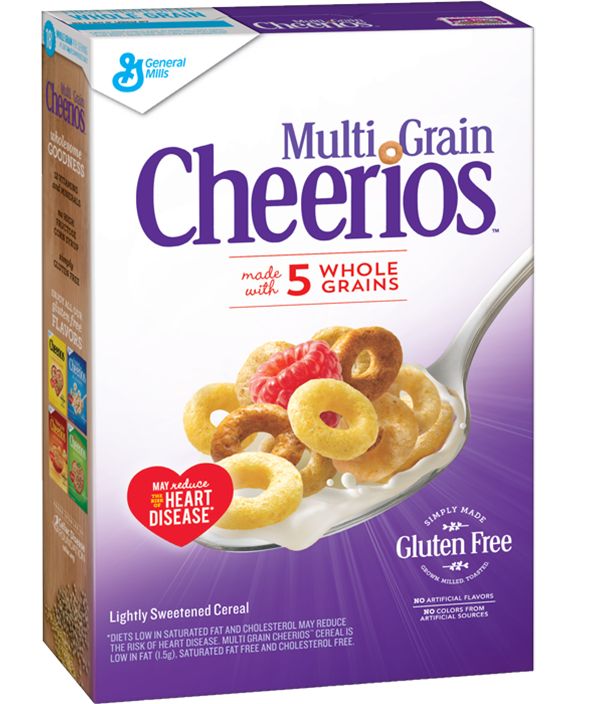 Regardless of the reason for your decision to choose baby food that does not contain wheat, barley or rye ingredients, there are several options for gluten-free baby food.
Gluten Free Baby Food
Some companies do not produce gluten at all (apparently minimizing the risk of gluten cross-contamination), while others produce only a small number of products that are gluten free. not include gluten ingredients. Of course, you must decide for yourself which one is best for your family, depending on the health of your child and your family.
Here is a list of the top US baby food manufacturers (in alphabetical order) and what each company says about their gluten-free status:
Beech Nut Baby Food about a dozen products contain gluten, all from wheat, according to a company spokesperson. Products containing wheat are mostly baby cereals, although there are a few yogurt mixes that also contain wheat, as well as a few products that contain granola and a can of sweet potatoes and barley.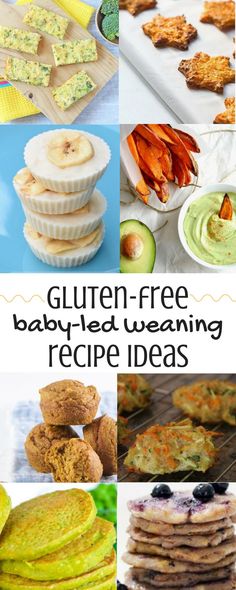 All wheat ingredients are listed on the product label as required by US Allergy Law. The rest of Beech-Nut's products are considered gluten-free, even though they're made in the same facility as the gluten products, a rep tells me.
"Allergen-related ingredients in raw materials are stored in a separate storage area to prevent cross-contamination," the spokesperson says. "We have a third shift of employees dedicated to thoroughly cleaning production lines from start to finish. Then we check for allergen residue."
Beech-Nut also makes a couple of baby food products that contain oatmeal, which can be cross-contaminated with gluten grains. If your child needs gluten-free products, I would also avoid these products.
Earth's Best
Earth's Best Organic Baby Food is made by the Hain Celestial Group, which also owns Rice Dream and Arrowhead Mills. The company makes four products (mostly for babies) that are considered gluten-free. These include veggie nuggets, chicken nuggets, broccoli and cheese nuggets, and peanut butter puffs.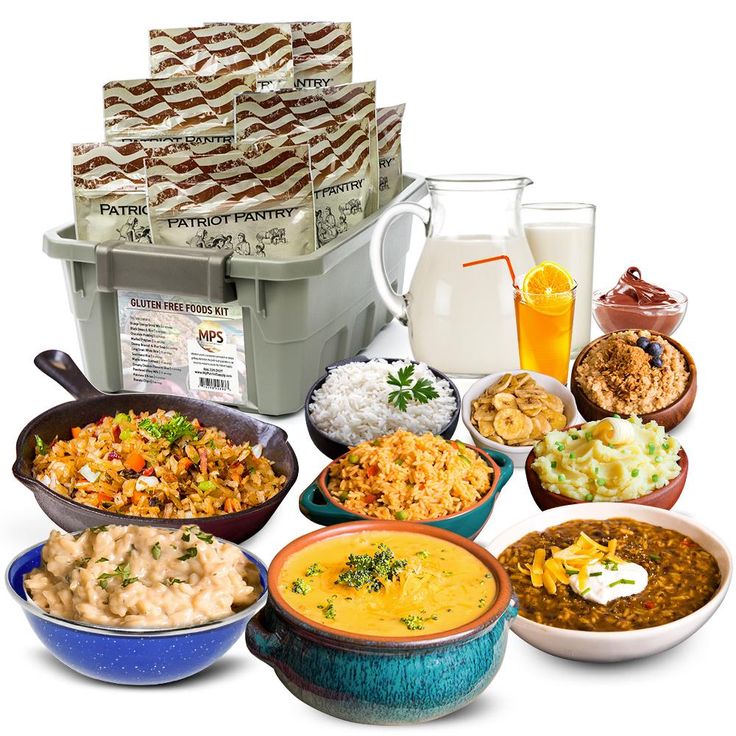 These products, which are not certified gluten-free, may contain up to 20 parts per million of gluten.
Ella's Kitchen
Ella's Kitchen, another organic baby food company, makes a variety of products for babies and toddlers, some of which have interesting flavors such as Cool Coconutty Thai Curry with papaya and noodles and Lamb + Cous Cous with mango and raisins.
This company offers over 110 products that are considered gluten free, including entrees, entrees, appetizers + appetizers, breakfasts and puddings. They are all gluten-free and contain less than 20 ppm gluten, and you can identify them on the Ella's Kitchen website using the Special Diet Filter. Gluten-free products are manufactured in the same facilities as gluten-containing products, following protocols to limit gluten cross-contamination.
Gerber
When you think of baby food, you might think of Gerber, the ubiquitous brand owned by Nestlé. Gerber makes a huge variety of products for both babies and toddlers.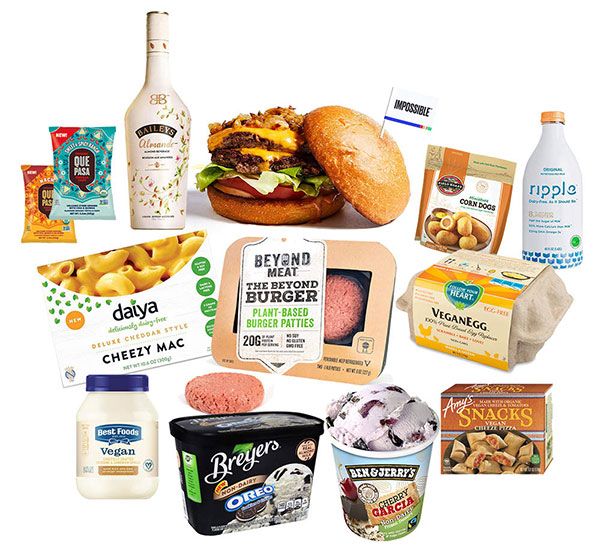 Gerber will clearly label all ingredients that contain gluten, as well as flag any potential gluten cross-contamination issues on its labels, the company said.
They say: "Ingredients containing gluten (such as wheat, rye and barley) are always listed on our ingredient claims when they are used as ingredients in our products. We also label gluten-containing ingredients from indirect sources (for example, through contact during harvesting, manufacturing, or transportation of the ingredients) if the final product may contain 20 ppm or more of gluten."
You must assume that Gerber products without gluten ingredients or labeled as gluten cross-contaminated can be manufactured in the same facility and possibly the same equipment as products containing gluten, although Gerber has a protocol for cleaning up allergens between batches of products.
Gerber uses GMO ingredients in many of its products, but also produces a certified organic line without any GMO ingredients.
Happy Family Brands
This "organic superfood" line makes products for babies, toddlers and toddlers. Almost all Happy Family products are considered gluten-free, although one or two (grain products) that do not contain gluten ingredients are not actually considered gluten-free due to potential gluten cross-contamination.
About their cereal, Happy Family states: "Our oat and multigrain cereals do not explicitly contain wheat, but the grains used in the cereal are milled in the same facilities as wheat. Therefore, there is little chance of cross-contamination and we have chosen not to label them as gluten-free. However, our brown rice cereal is gluten-free as the grains are processed in a separate facility."
Peter Rabbit Organics
Peter Rabbit Organics, a fancy-named small organic company, makes fruit snacks and vegetarian formulas for babies and toddlers. Combination flavors include mango, banana and orange, as well as kale, broccoli and mango.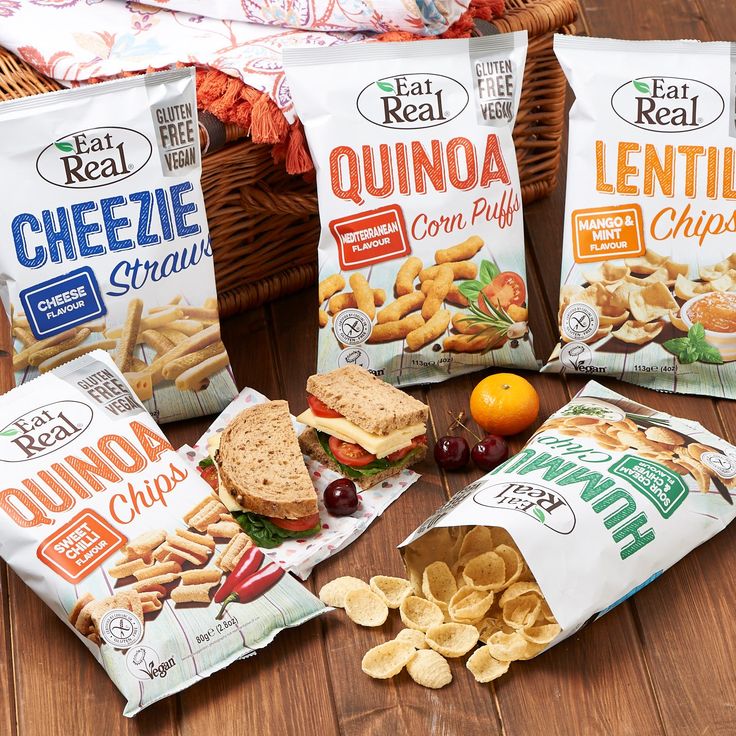 The company does not label its products gluten-free or make any claims that it is gluten-free. But he also doesn't include gluten-containing ingredients in any of his products (for example, the ingredients in his kale/broccoli/mango blend include organic kale, organic broccoli, organic banana, organic mango, and lemon juice concentrate).
According to the company: "Wheat (gluten) is currently processed on the same production line as Peter Rabbit Organics pouches."
Organic Plums
Plum Organics, a subsidiary of the Campbell Soup Company, is a public benefit corporation—a company that voluntarily meets higher standards of corporate purpose, accountability, and transparency. This means fighting malnutrition by "donating nutritious organic foods and promoting nutrition education." The company has developed super smoothies made from organic fruits, vegetables and grains to enrich the diet of children who do not receive regular healthy meals.
Many Plum Organics products for children and toddlers do not contain gluten ingredients.