Healthy baby food book
7 Best Baby Food Books – Healthy & Delicious Cookbooks (2022 Reviews)
Table of Contents
Introducing solids is an exciting milestone for your little one, especially as they experience the delightful tastes and textures of their first foods. While some parents prefer to start with simple purees, others choose the baby-led weaning approach. No matter the technique, there are plenty of books that provide insight, guidance, and healthy recipes to get you started. So, snap on that bib and grab a spoon! Here are the seven best baby food books.
Best Baby Food Cookbooks
1. Simple & Safe Baby-Led Weaning by Malina Malkani

(Best for first-time parents — $)

Why it's great: This book introduces readers to the concept of baby-led weaning, which encourages parents to let their little one lead the way through starting solids. This book offers a basic overview on how to get started, as well as a discussion on safe practices and healthy food options. Readers will also find a chapter on how to identify and prevent allergies and food sensitives early on.

Keep in mind: This book doesn't have a lot of recipes, but rather guidance and insight on how to begin baby-led weaning.

Good for: Parents just starting solids with their little one as this is a great beginner's manual.

View on Amazon.com ➜

2. Make-Ahead Baby Food Cookbook: Meal Plans & Recipes for Every Stage by Stephanie Van't Zelfden

(Most practical — $$)

Why it's great: This cookbook is practical and useful and takes the guesswork out of baby's first mealtimes. Packed with useful advice on how to introduce solids, detect food sensitivities, and discourage picky eaters, this book also includes recipes, meal plans, and grocery lists. Designed to simplify parents' lives, this book also provides guidance on batch cooking and freezing and reheating food for your baby.

Keep in mind: This book follows a staged approach to introducing solids, starting with purees.

Good for: Parents who like to plan as this book provides meal plans and recipes for cooking in advance.

View on Amazon.com ➜

3. What Mummy Makes: Cook Just Once for You and Your Baby by Rebecca Wilson

(Highest-rated recipes — $$$)

Why it's great: One of the highest-rated baby cookbooks on Amazon, this book offers over 130 recipes for the whole family. Based on the logic that parents shouldn't have to cook more than one meal for their family, this book is packed with quick, easy recipes that can be adapted for children as young as six months old. Parents praise this cookbook for featuring recipes that are easy to follow and delicious to eat.

Keep in mind: This book follows the baby-led weaning approach to starting solids.

Good for: Parents looking for some kitchen inspiration, not just for baby's meals but theirs too!

View on Amazon.com ➜

4. The Big Book of Organic Baby Food by Stephanie Middleberg

(Most comprehensive — $$)

Why it's great: Featuring over 200 kid-friendly recipes, this book focuses on organic and whole-food ingredients. Divided into chapters based on children's ages and stages, this book covers all the developmental phases from infancy to toddlerhood and provides FAQs to guide your meal plans accordingly. Recipes include purees, smoothies, finger foods, and beyond, with over 70 recipes for the whole family to enjoy together.

Keep in mind: Some customers report that the puree recipes can feel a little repetitive.

Good for: Parents who want to explore different approaches and recipes when introducing solids as this book covers it all.

View on Amazon.com ➜

5. The Pediatrician's Guide to Feeding Babies and Toddlers by Anthony Porto M.D. and Dina DiMaggio M.D.

(Most informational — $$$)

Why it's great: Written for first-time parents, this book is an all-inclusive manual that offers clarity, guidance, and peace of mind on feeding your infant solids for the first time. Written by two pediatricians, this book offers practical advice on nutrition, medical conditions, and parental concerns. Accessible and informative, this book also includes personal anecdotes and healthy recipes.

Keep in mind: This book doesn't include as many recipes as other baby food books available.

Good for: Parents who have lots of questions about starting solids as this book provides up-to-date answers from a team of pediatricians.

View on Amazon.com ➜

On An Important Side Note… Asher and I (pictured) feel it's necessary to highlight the value of life insurance for parents with young kids. After extensive research, we discovered that parents can get insured for as little as $10 per month. We use Ladder Life who offers coverage up to $3M per parent (without a medical exam, just a few health questions) and you can apply 100% online.

Get a quote in less than 30 seconds at LadderLife.com ➜

6. Super Easy Baby Food Cookbook by Anjali Shah

(Easiest recipes — $)

Why it's great: This book offers over 150 recipes that are simple and nutritious and can be made in thirty minutes or less. Recipes include make-ahead purees, five-ingredient toddler recipes, and sample menus designed to fulfill the nutritional requirements for children ages four to eighteen months. Parents praise this cookbook for being well-organized and easy to follow.

Keep in mind: This book doesn't feature as many pictures of the recipes included.

Good for: Parents who don't have a lot of time to prepare complicated meals for their little eaters.

View on Amazon.com ➜

7. The Complete Baby and Toddler Cookbook by America's Test Kitchen Kids

(Best for the whole family — $$$)

Why it's great: A baby and toddler cookbook from the popular series, America's Test Kitchen Kids, this book offers countless recipes that have been tested and approved by kids, themselves. Recipes include purees, smoothies, finger foods, and family meals to share together. This book also includes recipes kids can help prepare as well as school lunch ideas for preschool and beyond. Chock full of pictures and easy-to-follow instructions, this book is praised for appealing to even the pickiest of eaters.

Keep in mind: This book offers less guidance on starting solids but does include recipes for babies.

Good for: Parents who need a cookbook to keep the whole family happy as this book features recipes for all ages.

View on Amazon.com ➜
Best Overall
Simple & Safe Baby-Led Weaning by Malina Malkani
The Simple & Safe Baby-Led Weaning by Malina Malkani is our overall top recommendation. It's the highest quality product we have found with the most affordable price making it the best value on our list..
View on Amazon.com ➜
FAQs about Baby Food Books
1. What age should I introduce solids?

For the first few months of life, babies get all the nutrients they need from breastmilk or formula. Most doctors recommend waiting to introduce solids until your little one is between four and six months old. You'll know your baby is ready if they are able to hold their head up on their own, sit up with little or no support, and bring objects to their mouth on their own. If you're not sure whether your little one is developmentally ready for solids, check in with your pediatrician.

2. What's the best way to start my baby on solids?

The American Academy of Pediatrics says there's no specific type of food that's best to start with. You'll want to use some baby-friendly utensils, and you'll also want to count on things getting a little messy. Start with a very small amount of one ingredient, so as not to trigger your little one's reflex response. Don't worry if your baby spits it back out, it may take a few tries before they understand how to swallow what you're offering. If your little one is extra hesitant, try mixing food with breast milk or formula for an easier transition.

3. What are the best foods to start with?

It's best to start your little one with a single ingredient food, so as not to overwhelm their tastebuds. Fruit and vegetables are a great place to begin, followed by yogurt, pasta, beans, and tofu. Don't forget to introduce peanut butter and eggs early on, too. The American Academy of Pediatrics recommends starting allergenic foods before a child's first birthday as this reduces the likelihood that they develop an allergy to that particular food.

4. What's baby-led weaning?

Baby-led weaning is an approach that relies on following your infant's lead on eating solids. Instead of feeding purees with a spoon, parents are encouraged to give small strips and slices of food. This allows babies to explore tastes and textures as they learn how to feed themselves. Proponents of the practice say that baby-led weaning promotes the development of motor skills and establishes a healthy relationship with food early in life.

5. What's the best way to prevent choking?

The potential for choking is definitely the scariest part of introducing solids. To avoid any unnecessary risk, be sure to supervise your little one very closely during mealtimes. Cut food in appropriately sized pieces, and always make sure your baby is sitting down while they eat. In the beginning, stick to foods that are a little softer so your little one can easily mash them down to swallow.
Conclusion
Introducing solids doesn't have to be scary or overwhelming.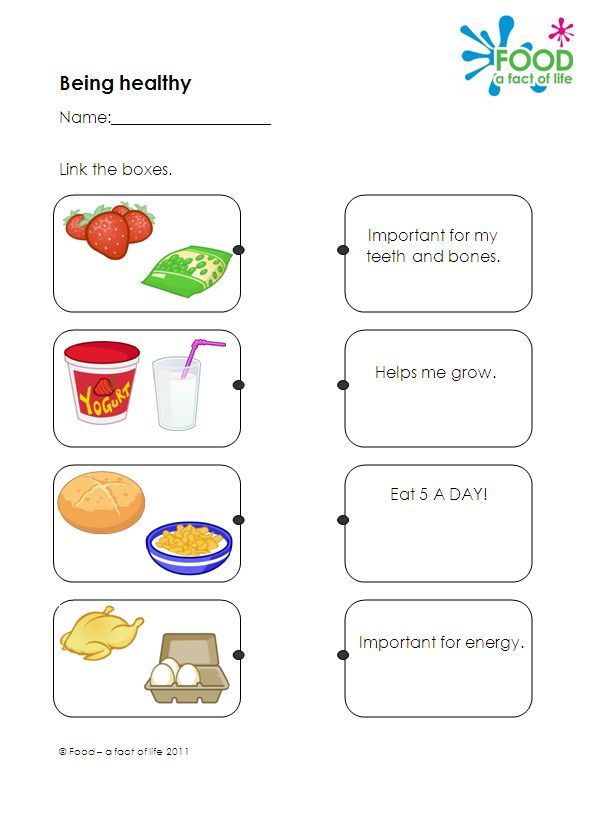 In fact, with the proper tools and guidance, it can be a fun (if messy) adventure for both you and baby. There are a variety of books on the market that feature delicious recipes that are easy-to-follow and quick to make. Some baby food books even include recipes for older kids and adults to make mealtime simpler and more inclusive. Most baby food books offer practical advice and helpful tips on introducing solids, and parents are sure to find a variety of titles that preach the baby-led weaning approach. While there's no right food or process to start your baby on solids, you'll definitely want to keep an eye out for potential allergies and choking hazards. Thanks to the wide selection of baby food books available, raising a little foodie has never been easier, and as their appetite grows, your recipe repertoire will too!
Top 10 Baby Food Cookbooks
1
Starting Solids
This book is a must-have for parents weaning baby and starting on solids for the first time.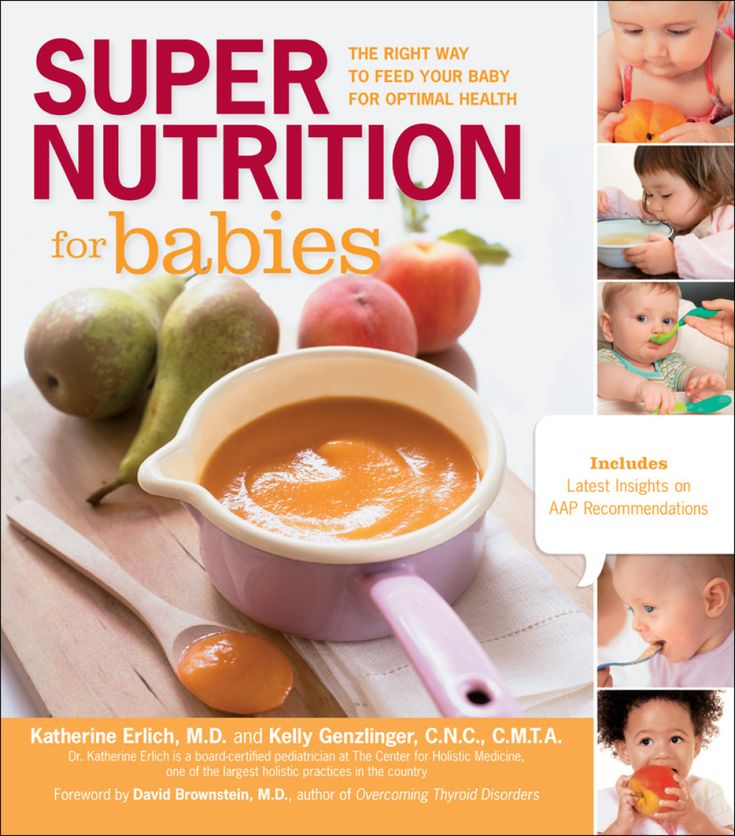 It's loaded with simple, practical recipes and advice. It also does the meal-planning for you! You'll learn how to put together ingredients, how to explore new tastes and textures and how to deal with feeding problems. From $20, Amazon
2
The Baby-Led Weaning Cookbook
With more than 130 recipes, this guide can help you feed baby from your own plate, so don't have to serve separate meals for everyone in the family. $16, Kobo
3
First Meals & More: Your Questions Answered
This book definitely has the baby food newbie in mind. (We're talking about you, not baby.) It's got 50 fuss-free quick and easy recipes, plus tons of tips and helpful hints on what kids should eat and why they should eat it. Moms love it for the advice. Babies love it for the menu! From $25, Valore Books
4
Cooking for Baby
Here's a cookbook that will carry you through each stage of solids. Cooking for Baby offers something wholesome, natural and fresh for every eater at each age.
From grains and purées to finger foods, you'll have it all. $20, Williams-Sonoma
5
The Petit Appetit Cookbook
Psyched about using healthy and all-organic ingredients in baby's meals? Try this book, written by a mom for other parents who want to shy away from processed, preservative-filled foods. $17, Barnes & Noble
6
Sage Spoonfuls
We're loving Sage Spoonful's mix of cooking-from-scratch and using store-bought ingredients. Perfectly realistic for busy parents! This book gives details on everything from food allergies and nutrition to foods to avoid. Plus, there are hundreds of recipes that baby will love to eat  — and that you won't get stressed making. $25, Sage Spoonfuls
7
Parents Need to Eat, Too
Author Debbie Koenig's book is a hilarious reminder that mom and dad need to eat. It's filled with nutritious, delicious and satisfying meals for adults (that you can make with one hand!) with instructions on how to prep baby's food from the same ingredients.
The best part? Every recipe was tested and approved by more than 100 new parents! $12, Barnes & Noble
8
Super Baby Food
Take baby from his first bites of solid food all the way through age three with this super healthy vegetarian cookbook. It's got advice to help you get the most out of the best wholesome foods for baby (whole grains, legumes,  nuts, seeds, veggies, fruits and yogurt!). $5, Biblio
9
Top 100 Baby Purées
Nervous about making the transition to solids? This book will give you the confidence you need. Divided into sections that give you comprehensive advice on what baby should be eating at every age, Top 100 Baby Purees has informative facts on how to prep and store baby meals. $12, Target
10
The Healthy Baby Meal Planner
Start your menu planning here! Make your own baby food affordably and easily, and get healthy eating advice from infancy to age three. $4, Amazon.com
Please note: The Bump and the materials and information it contains are not intended to, and do not constitute, medical or other health advice or diagnosis and should not be used as such.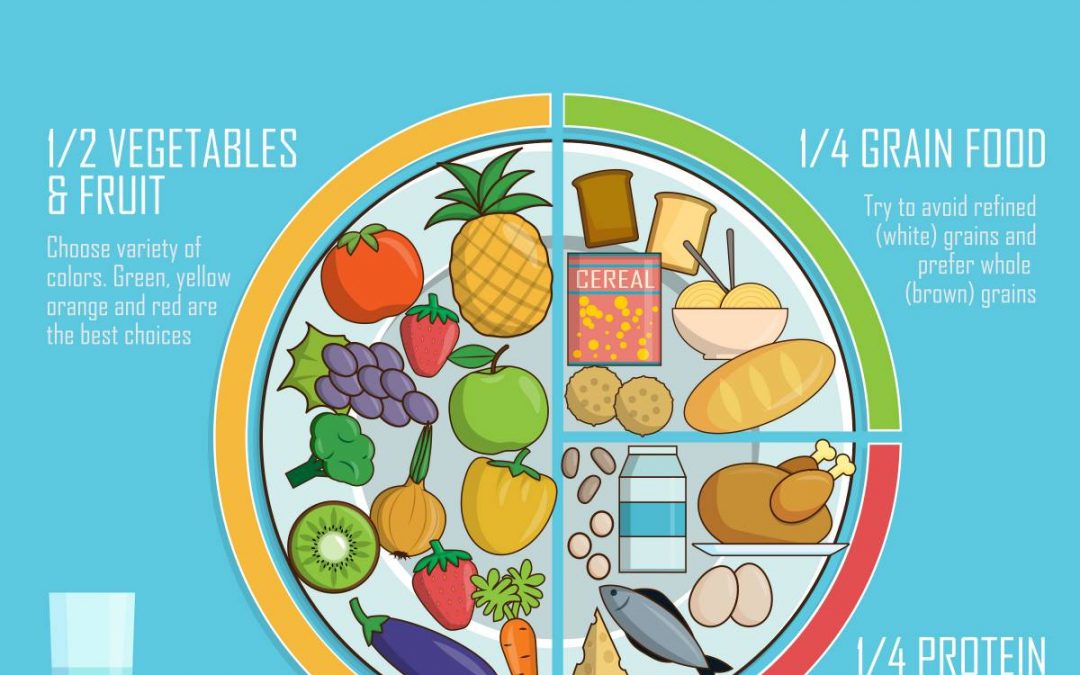 You should always consult with a qualified physician or health professional about your specific circumstances.
Plus, more from The Bump:
Baby-Food Making 101 (It's Easy, We Swear!)
New Parent Feeding Guide
Which Solids Are Safe for Baby?
save article
Next on Your Reading List
How to feed a child? Top Books on Baby Nutrition
Which of today's parents is not concerned about the nutrition of their child? It seems to someone that the baby eats too little, and it seems to someone that he eats enough - but not quite what he needs (or not at all). We receive a lot of information about healthy nutrition, including children's nutrition - but how to understand it and which experts can you definitely trust? We have compiled a list of the most reliable and proven books on healthy eating for children.
1. PRO nutrition for children. Without tears and persuasion, Alexandra Sitnova
One of the most popular books on baby food in the Russian-speaking world.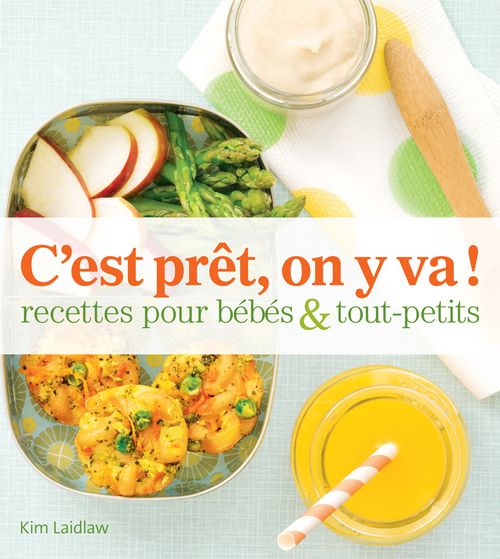 Written by a nutritionist who has been blogging on Instagram (@pro_appetit) for a long time — Alexandra Sitnova. Written as simply and accessible as possible, perfect for "beginning moms." After all, how many disturbing questions are connected precisely with the nutrition of babies: is he getting enough milk? Is he gaining weight well? Maybe you need to add the mixture? Or is food better? So which product to start with? And when to start feeding from the common table? Alexandra's book was published in the "Doctor Blogger" series, which means that the knowledge and experience of pediatricians, allergists, and scientists were used in its writing.
2. "Baby Nutrition in the Big City", Regina Doktor
But Regina Doktor is a professional therapist herself, specializing today in nutrition. She wrote 2 wonderful bestsellers: "Healthy Eating in the Big City" and "I DON'T LIKE SWEET", in which she laid out the basic principles of healthy eating in a very systematic and at the same time fascinating way.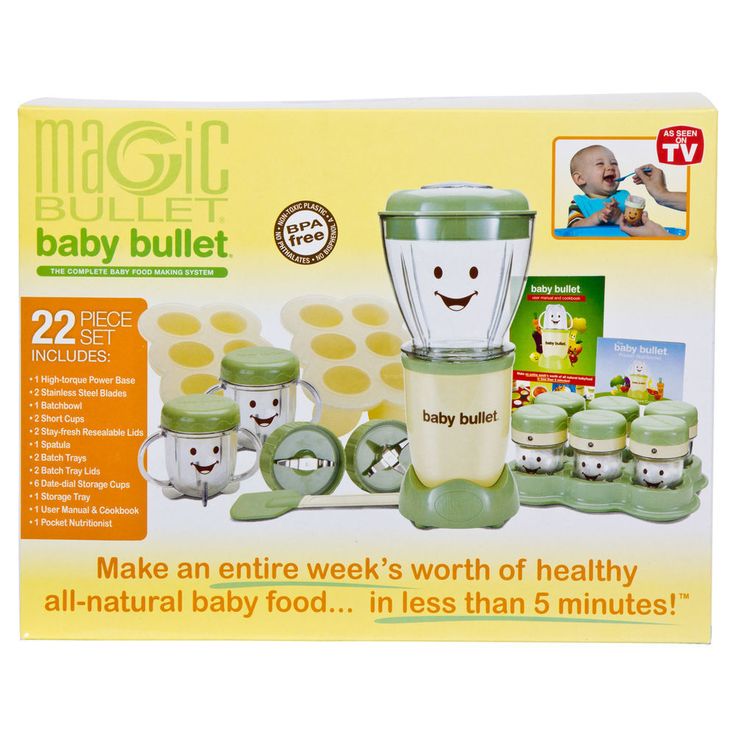 The book about baby food is no less informative and useful. It helps to calmly go through all the exciting stages of complementary feeding, to move from stress and not understanding what to do, to the magical realization that you are finally doing everything right. Regina Doctor talks about the ideal preparation for pregnancy, and about the nutrition of the expectant mother (moreover, depending on the trimester), and even about childbirth ... Well, then everything that worries us even more: breastfeeding and artificial feeding, complementary foods, food allergies, intestinal problems, atopic dermatitis. The book also contains exemplary diets for children over one year old - a very useful guide for all conscious parents. We also love Regina's book for lots of cool recipes like zucchini muffins, superhero borscht, and smart and smart roast.
3. "First soup, then dessert", Maria Kardakova
A very sincere and inspiring book, mainly devoted to the nutrition of children from one to 7 years old.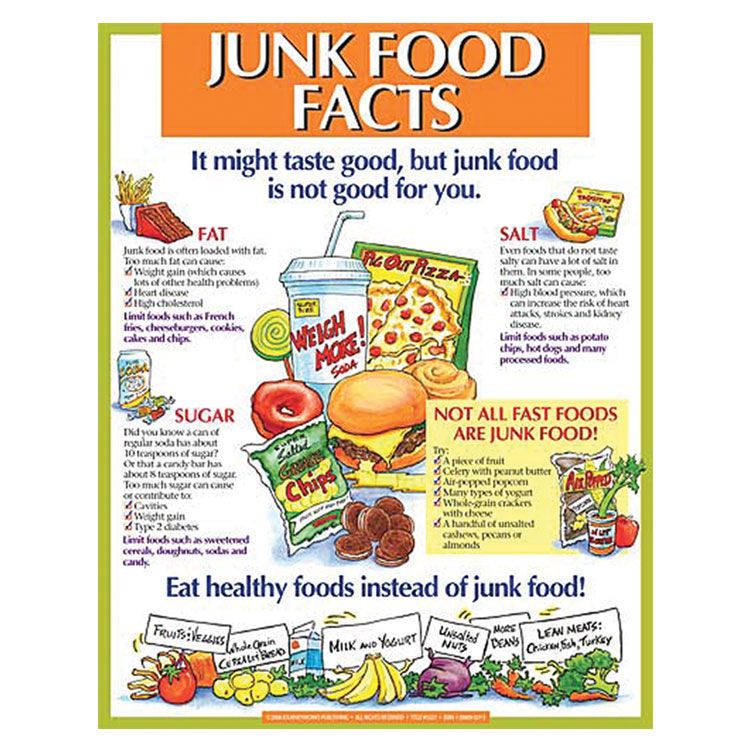 Its main message is that it is important not only to form a complete children's diet; it is even more important to instill healthy habits in the child, thanks to which he will consciously eat even when he becomes an adult and moves out from caring parents. To establish a healthy relationship with food, the first complementary foods are very important - Maria will tell you how not to make mistakes at this stage - as well as the psychology of nutrition in the family as a whole. Therefore, in the book you will find a lot of clear recommendations: both on the ratio of products and portion sizes, and on how to color the process of eating with a solid positive. For parents who are just getting into the topic of healthy eating and changing habits to more environmentally friendly ones, this is just a treasure trove of basic knowledge. For further immersion in the topic, you can also look at the author's Instagram profile - @marysstories.
4. "My child doesn't want to eat.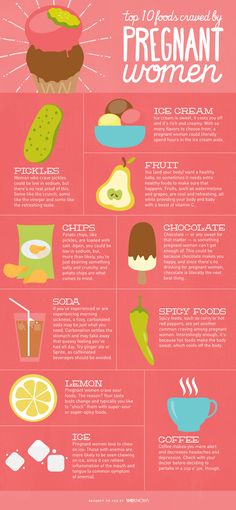 How to turn feeding into pleasure", Carlos Gonzalez
You frantically calculate grams of squash puree, get nervous, upset if the baby ate "less than normal" ... you start to persuade, entertain, and then insist ... Familiar? Then read this book and relax. The process of eating should not turn into a battle. Never force a child to eat - never for any reason. Let it be for you a manifestation of love and respect! Dr. González, a father of three and a famous pediatrician from Barcelona, ​​knows what he's talking about.
5. "Tasty for kids. Learning to cook for the fussy", Maria Ivanova
From theory to practice. Catch 55 great recipes that even the pickiest kid will love. Maria suggests using healthy ingredients and paying attention to design and presentation - children love it. In the book you will find soups, salads, and cottage cheese dishes (a valuable protein, you remember) ... well, some sweet pastries, sometimes you can! And another nice bonus of the edition is its wonderful design.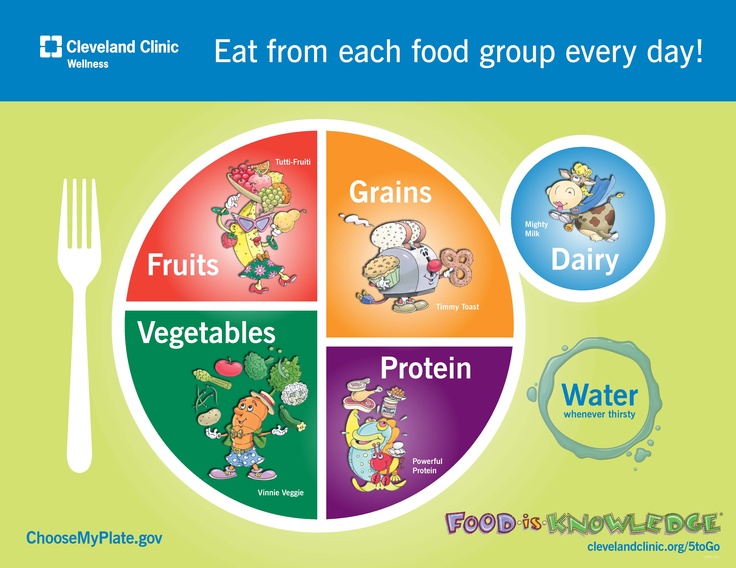 You will see, your kid will be happy to leaf through the book and choose a recipe for dinner.
6. "Dr. annamama, I have a question. How to feed a child?", Anna Levadnaya
Another basic book about healthy baby food from a pediatrician, neonatologist and - no less! – Candidate of Medical Sciences Anna Levadnaya (@doctor_annamama). All burning topics are revealed: breast and artificial feeding, weaning, introduction of complementary foods, allergen foods, toddlers, intestinal infections ... The book is perfect for those who are expecting a child or have just become a parent - in order to systematize information from numerous sources and not get confused. Curious questions are also covered, such as the effect of heating in the microwave on food or the need to take vitamins. Little "water", a lot of practical important information - for this we love books written by professional doctors.
7. "Love and Broccoli: In Search of Children's Appetite", Svetlana Kolchik
And in conclusion - a little entertaining, a little instructive book from a journalist and part-time mother of Svetlana Kolchik.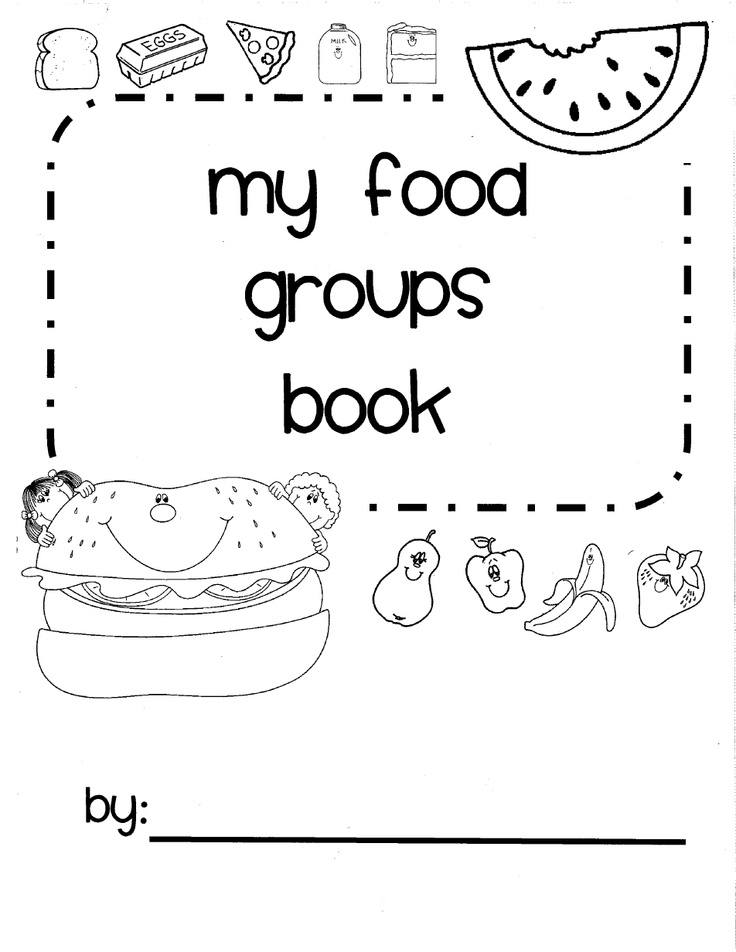 Faced with painfully familiar questions like "What should I feed my baby?" and "How to make him friends with food?", she decided to study how things are with baby food in other countries. She talked to pediatricians, nutritionists and just parents from France, Italy, Germany and the UK and compared their approaches with those of Russian specialists. It turned out fascinating and witty, with a bunch of real stories and opinions.
Did you find the article helpful? Add to bookmarks so as not to lose!
Post Views: 317
8 good books about food for children and parents - "Food"
The world of books about baby food is diverse and inexhaustible. These are books for parents who want to instill in their children a love for a variety of foods and tastes from childhood, and for children who want to feel like home chefs. They can affect both baby food organization systems and cooking technologies for individual dishes, they can be serious and fun, encyclopedic and motivating, containing a lot of text or pictures.
From all this limitless variety, we have chosen eight books that we love ourselves and that our children love. With them, perhaps, you can start building a children's culinary library.
Ali Buzari Ingredients. Chemistry and alchemy of gastronomic creativity»
The book is written for adults, but in a way that any curious teenager can understand. Why stick together pasta? Why are fried potatoes crunchy? How does jelly freeze? Ali Buzari explains the fundamental principles of working with products, talks about the reactions and metamorphoses that occur with proteins, fats and carbohydrates - and he gets it briefly, but very capaciously and clearly. In addition, the book is well illustrated and even looks like a comic in some places.
Buzari proposes to consider this work as a short course on the laws preparation and consumption of food, dissecting water, fruit peel, meat fiber and explaining in an accessible language why it happened this way, and not that way.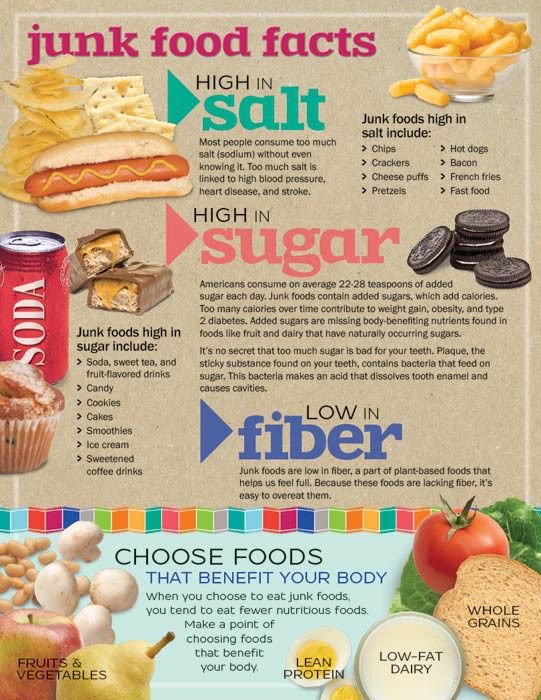 This is an entertaining chemistry and physics, and after this book, without even looking at the product, immediately you understand what you should or should not add up with and what result you will achieve: "Each substance has its own character, what he can or cannot do, his modus operandi, so to speak. I familiar with all these features: it depends on them what effect it has on us food, and they help me understand cooking. After reading this book, you understand them yourself and be able to answer all the questions that arise.
Buy.
Silver Spoon for Children
"Silver Spoon" - the most important Italian cookbook, first published in 1950 and has gone through dozens of editions since then. "Silver spoon for children "- it is the same, only adapted for the little ones. four dozen recipes written for kids to handle hits Italian cuisine without the help of adults - and at the same time no coquetry with the form and flirting with the choice of recipes.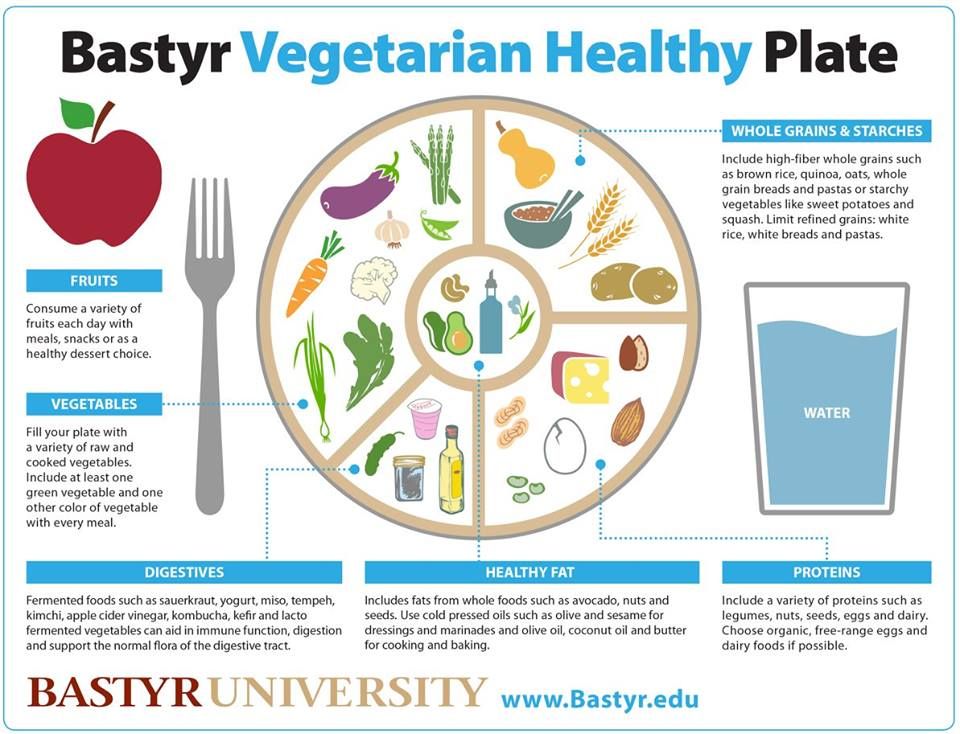 The book is illustrated with bright visual pictures, but it is ideal for children. school age, not younger. True, we must remember that Italian culinary traditions are freer than Russian ones, and you should not be surprised when you stumble upon a recipe fried lamb leg. In addition to recipes, the book contains the necessary rules safety precautions and there is a helpful chapter on Equipment and Cooking Utensils.
The book was published in Russian by the Eksmo publishing house in 2011 and now it is not found in stores, but it regularly appears on Avito.ru. We hope that Eksmo will reissue it.
School meals
An important Soviet book from the turn of the 1950s–1960s. Why do children eat? What do they eat? How to cook it? How are school kitchens? How do oats grow? And how to become a good person? The book begins in the words of Nadezhda Krupskaya: "You know, you need to be simpler, you don't need to be wiser so that food it was healthy, otherwise we sometimes think, as it were, something fatter, puff something and etc.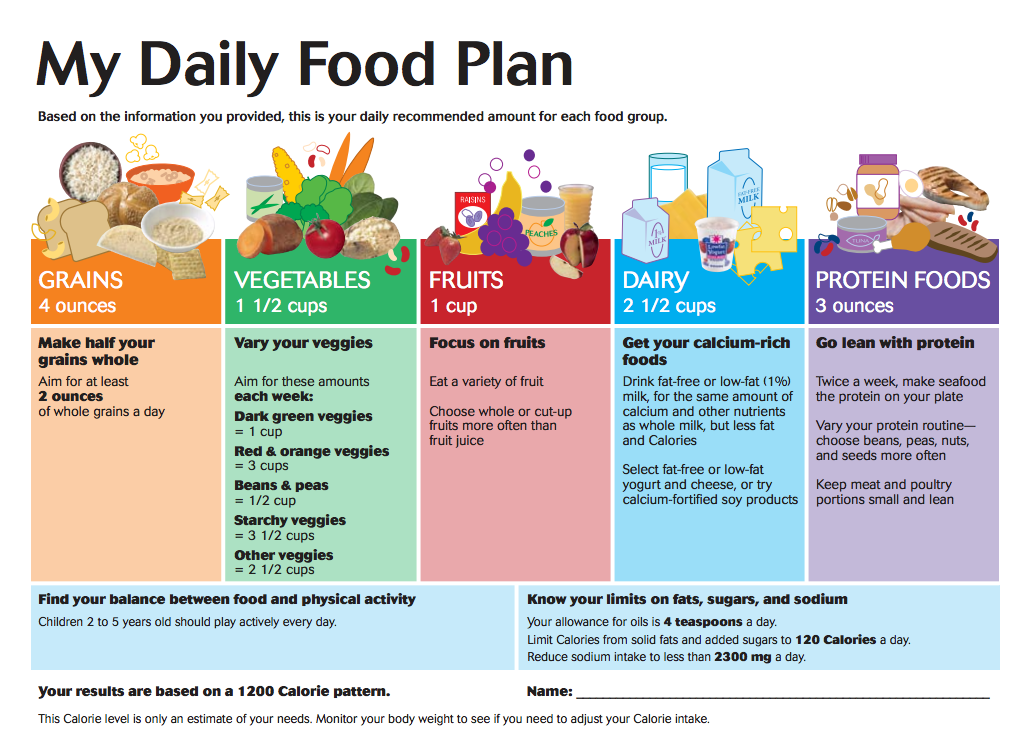 , but this is not useful for the guys." Interspersed with poems about the first of September, an article "Accounting of the body" and tables describing how much copper and zinc are contained in a person weighing 65 kilograms, options for a children's menu have been developed here. week, where on Monday it is advised to eat peasant soup, on Tuesday - boiled tongue and carrot pudding, and on Sundays pudding from cabbage. Solid benefit, the body is like the construction of the century, in a healthy body - healthy spirit, and what is most remarkable - all this is not a bit outdated.
The book can be bought on Alib.ru.
Yulia Vysotskaya "Baby Nutrition from Birth and Older"
Like all Yulia Vysotskaya's books, this one is very personal. Articles about complementary foods and gluten are accompanied by photographs of the author's children, the captions under which intelligibly tell how the Vysotskaya family lives, what makes them happy, what and where they eat.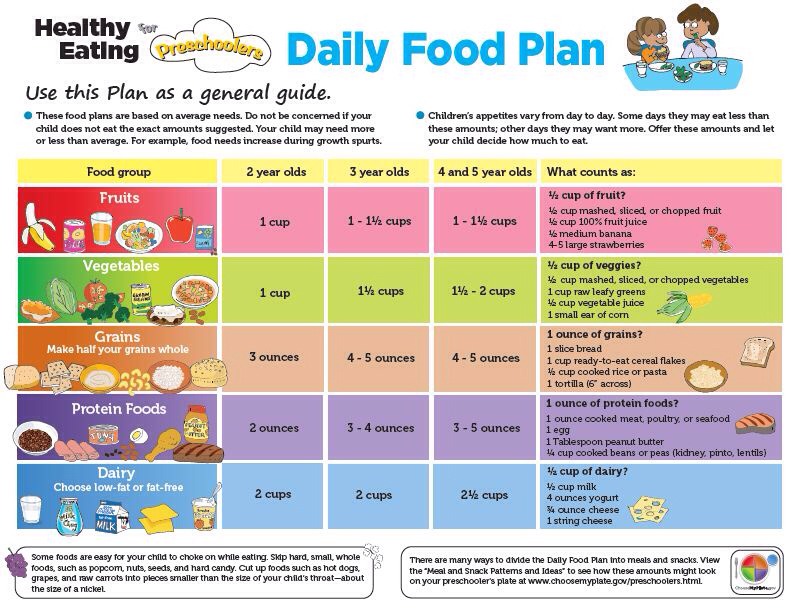 You can't think of a better way to start trusting a book from the very first pages. Recipes are divided by age, which is convenient for confused parents who are puzzled over food for very young children and cannot make a choice. Sections are: from 6 to 9months, from 9 to 11, from a year to three, from three to six and beyond the head of the "School".
Buy.
Saida Sakharova Academy of Home Wizards
Miracles happen here every day: people are born out of nothing delicious soups, a simple dress instantly becomes elegant, and kilometers of yarn turn into scarves and sweaters. Scissors serve as a magic wand here, needle, knitting needles, ladle, brush and pencil. On the last Thursday before New year, a few leaves fly into the children's room of the Romashov family, on which the recipe for ice cream is detailed, after which a household fairy Kalinka with red rosy cheeks like Ryazan apples, and their life is already will never be the same. A dozen chapters, divided into months, and dozens of times more useful tips for boys and girls, practically the book "Housekeeping", with stories about the need to help others, with a pattern of blue shorts for the fifth-grader Leka (character of the book), with a detailed recipe for brushwood and so Further.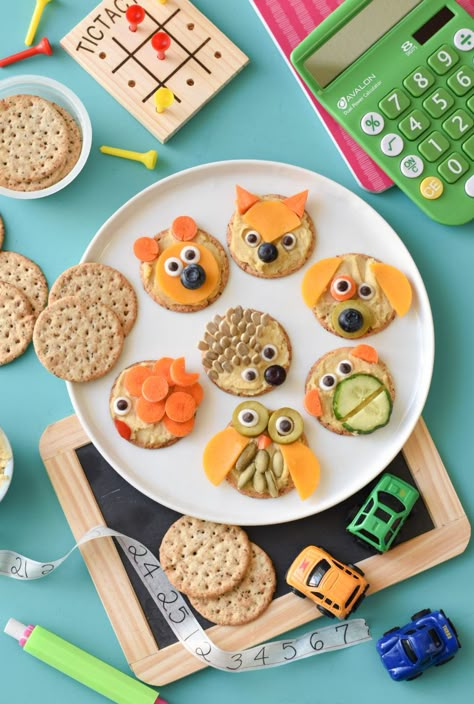 On parent internet forums about the "Academy" they write like this: "I am 31 years old, I first read this book when I was 8-9years and still have it causes complete delight. I so wanted to fly into my window enchantress)))".
In the photo we have one of the old editions of the book, but it has been reprinted many times, and it is not difficult to buy it in stores.
Rotraut Susanne Berner, Dagmar von Kramm, The Big Town Cookbook
This is a book with illustrations by the winner of the H.C. Andersen Prize, German artist Rotraut Susanna Berner, the same that she drew the four seasonal books "Gorodok", beloved by children, where meticulously the life of the townspeople is depicted at different times of the year - here is a dog frolicking in the snow, and here is the same dog lying in the shade under a hawthorn bush. "Big Cookbook" divided into seasons: spring with radish and Easter Bunny, summer - currant jam and pie "Drowned cherries", autumn - walnut pretzels and pumpkin soup, and winter, during which it is advised to cook turnip in curry and Rapunzel salad.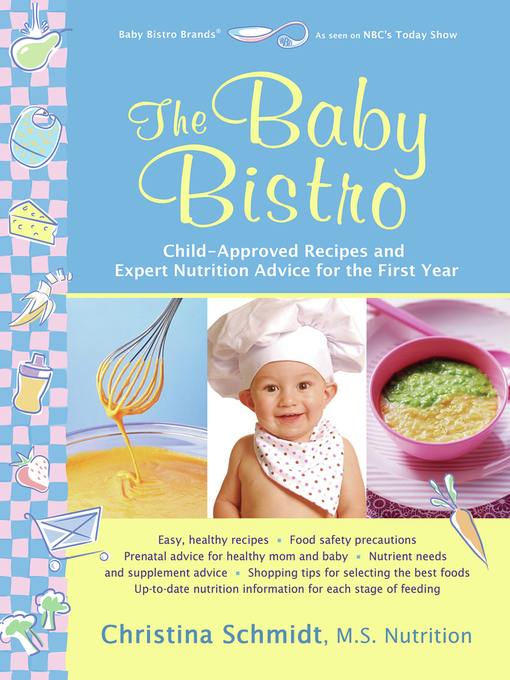 Compiled book more intelligibly nowhere, all these are full-fledged serious recipes that are taken not from the ceiling, but collected by a gastronomic writer, nutrition expert and large family mother from Freiburg Dagmar von Kramm. And thanks to the illustrations, it is more looks like a toy, and any girl should dream of this edition, even if Haven't gotten around to cooking yet.
Buy.
Pamela Druckerman French children are not spitting food"
Objective, a fascinating and witty description of the French approach to parenting from an American woman who, by the will of fate, raised her children in France. Why are small Since childhood, the French have been eating everything, and even vegetables hated by some adults? Why are they not acting up, but literally - do not spit food? Why French unofficially considered the main gourmets in the world? All from childhood. Druckerman narrates easily and naturally, it seems, you are reading a cheerful autobiography of an American, for whose move to Paris in gastronomic terms turned out to be a landing on Mars.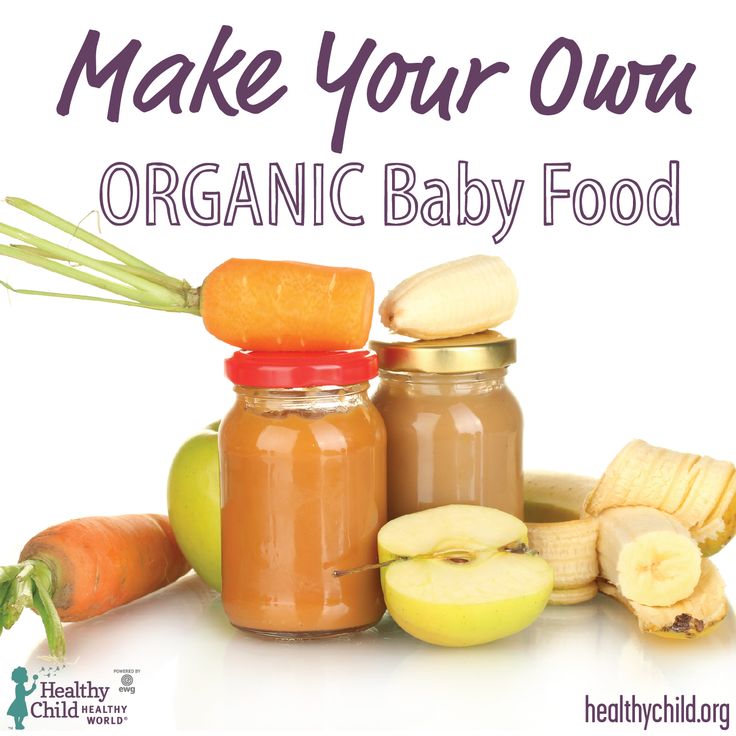 But by the middle of the book you realize how much useful and practical information is contained in this apparent lightness. In addition to stories about nutrition, the book contains a lot of interesting details about the upbringing of French children in general, and most importantly, the philosophy of happy motherhood runs through the whole story: a mother is not a servant of her child, but a best friend.
Buy.
Alain Ducasse, Paul Neyrat, Jérôme Lacressonnière "Still. Babies. Just, tasty and healthy"
The book was written by Alain Ducasse, one of the most titled French chefs, together with the popular in France by nutritionist Paul Neira. Their goal was not to create another collection of recipes, and the development of a whole nutrition system for babies from six months, which would allow you to become a real gourmet by the age of three. 100 dishes divided into age categories, seasons, types of products and cover all possible flavors (yes, even bitter), textures and colors that can be inherent in food.