Inexpensive baby shower food
Simple Baby Shower Food Ideas on a Budget
Thank You for Sharing!
Inside: You want to host an amazing baby shower, but you don't want to spend hours preparing or shell out a small fortune? We've got you! Here are tips to save money, plus several super simple baby shower food ideas.
Planning a baby shower? The costs can add up quickly if you aren't careful. And the category that's most likely to wreak havoc on your budget is FOOD.
So if you want baby shower food ideas that won't break the bank, keep reading! We've got several tips to help you plan a baby shower menu on a tight budget.
We've also rounded up several real examples of simple baby shower food ideas where you can control the costs by preparing them yourself or saving time by buying prepared foods.
Let's get started.
Related: How to Throw a Perfect Minimalist Baby Shower
9 Tips to Save Money on Food Costs When Planning a Baby Shower
THIS POST PROBABLY CONTAINS AFFILIATE LINKS.
IF YOU LIKE LEGAL JARGON, YOU CAN READ OUR FULL DISCLOSURE POLICY HERE.
Here are several ideas you'll want to use to slash your food costs in half (or more!) when planning your baby shower menu.
(If you just want actual recipe and food ideas, skip to the next section.)
1. Avoid mealtimes for big savings.
The biggest way to cut costs on food when planning a baby shower is to time it right — aka not during a meal time.
A more economical option is to put out a nice selection of snacks and/or desserts for guests to enjoy.
2. Find a co-host and split the cost.
Simple math here: divide the cost in half (or thirds!) and your out-of-pocket expenses shrink. If you and another family member or friend — or even a group of friends! — can co-host a shower, it eases the financial burden on everyone.
There's no need for a five-course meal or a dozen different desserts, especially if you're planning a low-key affair. Keep your menu simple and streamlined to save money (and your sanity!).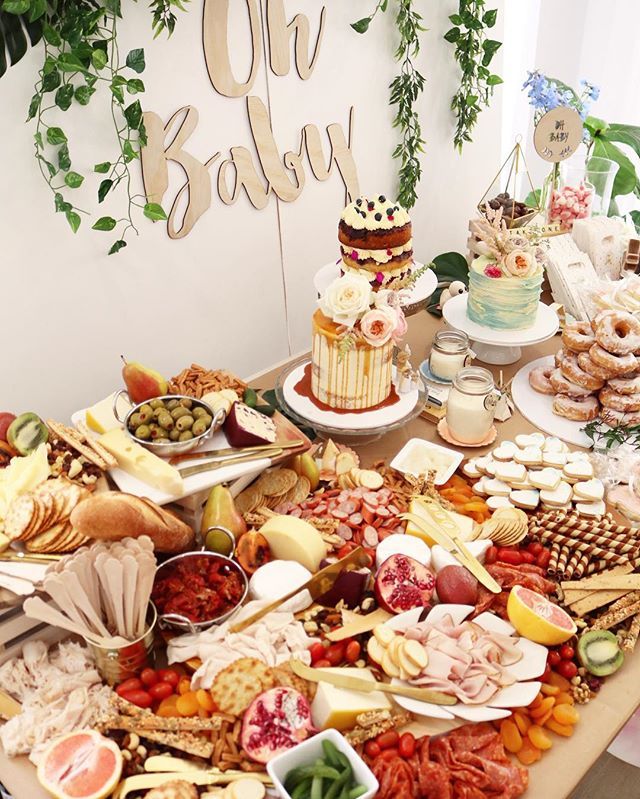 When you avoid mealtimes, your costs already go down. But don't make the mistake of then overdoing the appetizers.
You could do a few simple appetizers and 1-2 desserts. Or you could do JUST desserts (I've never seen a baby shower without desserts, which is why I didn't suggest just appetizers).
4. Presentation matters.
This tip goes hand in hand with the above point. A inexpensive and/or simple menu doesn't have to be boring, and presentation can make even the most basic spread look fabulous.
Pinterest is your BFF here. Get inspired and re-create a beautiful spread on a budget. Guests will never know you didn't spend that much! 
5. Be your own caterer.
Having an event catered is expensive. No question about it. Plan to prepare and serve the food yourself (or recruit family and friends to help!) for a budget-friendly baby shower.
6. Skip the alcohol.
It goes without saying…alcohol ain't cheap. If you want to plan a baby shower on a tiny budget, skipping the cocktails is one way to go.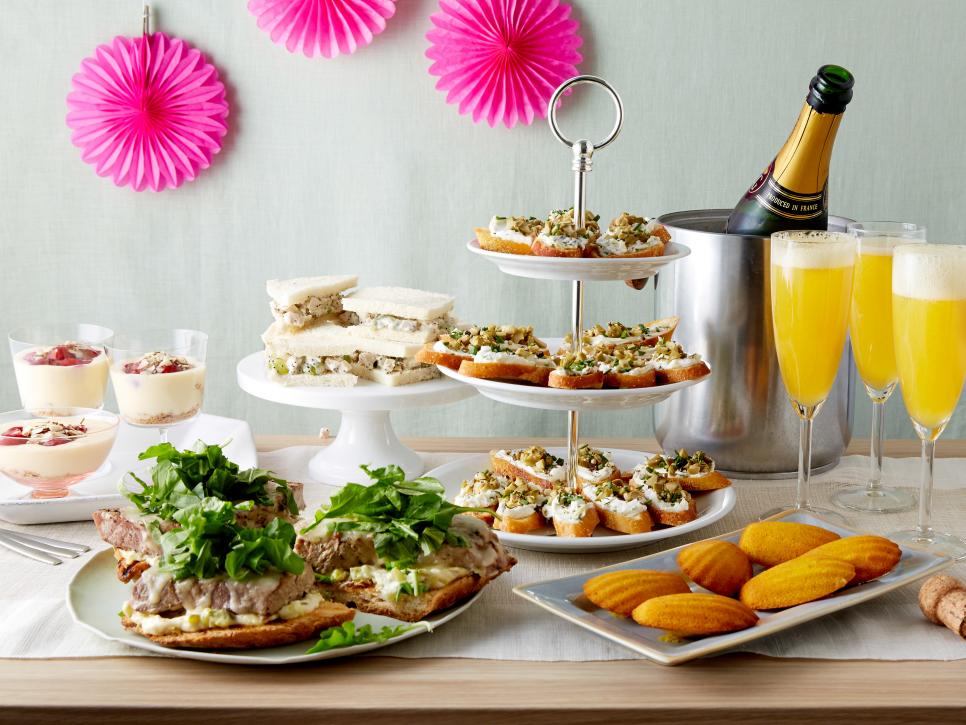 If you can't see yourself nixing alcohol from the menu, do your research and find some festive (yet cost-effective) drink recipes to offer guests.
Stick to water with fruit, an easy punch recipe and of course, coffee.
7. Shop around to find the best price on food and supplies.
Food can be bought for a fraction of the cost at discount stores (like Aldi!) and still tastes every bit as good. You can also shop in bulk — usually at a lower price per unit — at warehouse stores like Costco.
When shopping for supplies (paper plates, napkins, streamers, etc), be sure to check your local dollar stores for huge bargains.
8. Consider making it a potluck (see creative ideas!).
No one says you need to shoulder the burden of baby shower costs alone. You can take it beyond splitting the costs with one or two friends.
Is your crowd a tightknit group of family and friends coming together to celebrate a new baby? If so, it's totally appropriate to ask everyone to bring along a side dish or dessert.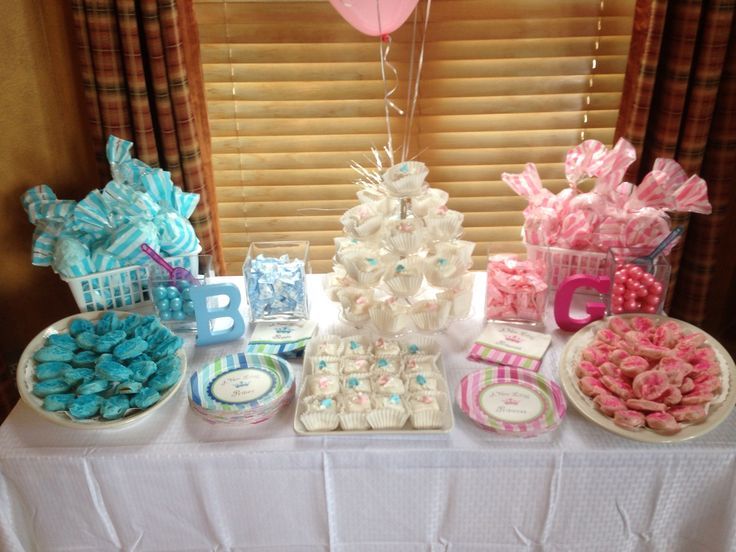 Don't want to go this route? That's okay.
Here's a fun alternative to try instead: Ask guests to bring classic pregnancy craving foods along. Then, set up a "cravings table" for everyone to sample from.
You can provide a few additional items, but make the cravings table the focus of the event.
Another trendy and easy idea is to do a charcuterie board theme. Get 4+ friends to bring various ingredients. You can divide and conquer, with one person covering 1-2 categories (you don't need all of these to make it work):
Deli Meats
Cheeses
Spreads &Dips
Fruits
Olives & Pickles
Nuts & Crackers
Chocolate
Make and serve these simple vanilla cupcakes as your one dessert to go with it.
9. If you can't avoid a meal, consider a self-serve buffet.
Another affordable option could be a buffet-style menu. Here are a few ideas:
Brunch – Include breakfast pastries, a fruit platter, and a coffee bar (see if you can borrow a Keurig!). A waffle bar with toppings could be another fun option.
Tacos – Set out taco meat, hard and soft shells, cheese, sour cream, salsa, lettuce, and tomatoes.
Salad – This might consist of different types of lettuce, fresh fruits and vegetables, nuts, cheeses, and an assortment of dressings.
Soup – Borrow some slow cookers and make big batches of several types of soups to serve. You can also include soup fixings like shredded cheese and a variety of breads, croutons or crackers.
There are so many options. This crowd-pleasing choice will save both money and time.
Simple Baby Shower Food Ideas on a Budget: From Appetizers to Desserts
The key to keeping these items low budget is to apply the above tips.
Remember you only need 2-3 appetizers (make sure on is vegetarian friendly!), and 1-2 desserts max. Only do more if it truly brings you joy.
You don't need to go crazy, and you don't need to please everyone.
Although I will recommend asking the mom-to-be what her favorite appetizer is and any diet restrictions, and make sure to include it.
These are grouped by category, with several recipes for each one. Hopefully you can find a few things that work for your event.
1. Crockpot Meatballs
These are SO easy to make! Just dump frozen meatballs in a crockpot, add a sweet or savory sauce of your choice, and boom, done.
Put a bowl of toothpicks next to the crockpot, and call it a day.
If you need specific recipes, here are a few that look delicious (#1 is esp. easy and delicious!):
Crockpot Grape Jelly & BBQ Meatballs
Honey Garlic Crockpot Meatballs
Best Crockpot Meatballs
For more easy crockpot ideas, from meats to dips, THIS post has great ideas.
2. Chips & Dip
This can be a super easy category with both hot and cold dip options, depending on the season and/or your budget.
Pita chips with layered hummus dip (warning: lots of chopping)
Tortilla chips with guacamole, Pico de Gallo, or 7 layer dip
Pita or Tortilla chips with an easy hot dip
3. Fruit & Dip
Sensing a theme yet? Dips can be super easy. You can get them pre-made at Costco or your local grocery store, or you can make them yourself.
Popular pairings for fruit are:
caramel dip with apple slices (bathe these in lemon water)
cream cheese fruit dip with strawberries
melted chocolate with strawberries or pineapple
4. Bread & Dip/Spread
This can be as simple or as complicated as you want. Grab a baguette or pita bread, slice it up and pair it with one of these dips.
Here are some recipe ideas:
Herb & Olive Oil Dip
Slow Cooker Spinach Artichoke Dip
Beer Cheese Dip (with bread bowl)
5.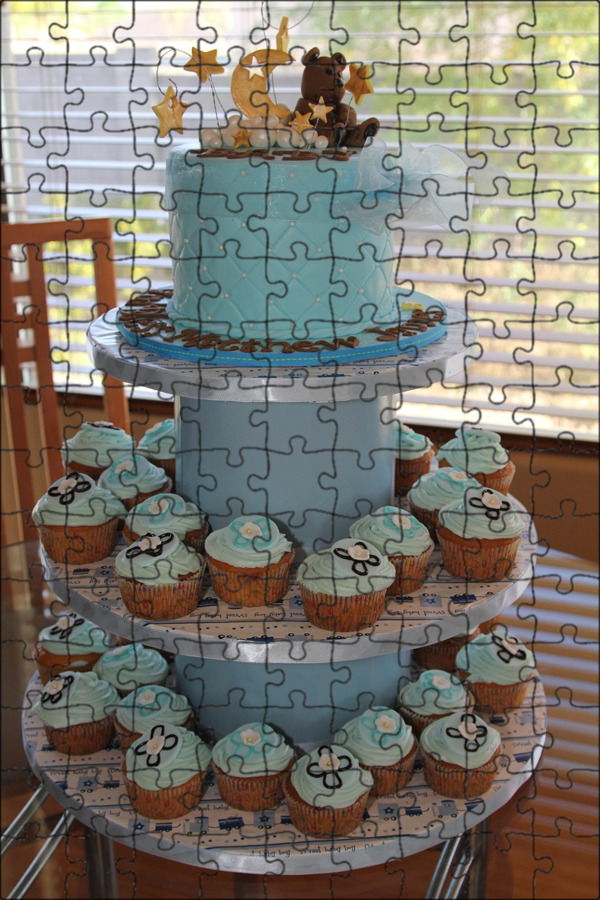 Veggie Tray (with dip, of course!)
Make sure to include a couple different dips, such as hummus and veggie dip.
With this option, go easy on yourself and buy the dips from the grocery store. Your time is valuable, and the savings is negligible.
Of course, if you have a favorite homemade veggie dip that you think kicks the store version's butt, by all means, go for it!
6. Chicken or Egg Salad Sliders
Chicken salad or egg salad are great options to make in advance that keep well in the fridge. You can also opt to pre-buy these (I've seen chicken salad at Costco!).
Pair with Hawaiian sweet rolls.
You can put the sandwiches together in advance, but I recommend keeping them separate and let your guests make their own to eliminate soggy leftover sandwiches.
7. Cold Salads
Another easy to prepare in advance option, OR purchase them from your local prepared food section.
Here are a few ideas:
Easy Creamy Potato Salad
Amish Macaroni Salad
Easy Greek Salad
Although for this one, I highly recommend going with the prepared food options.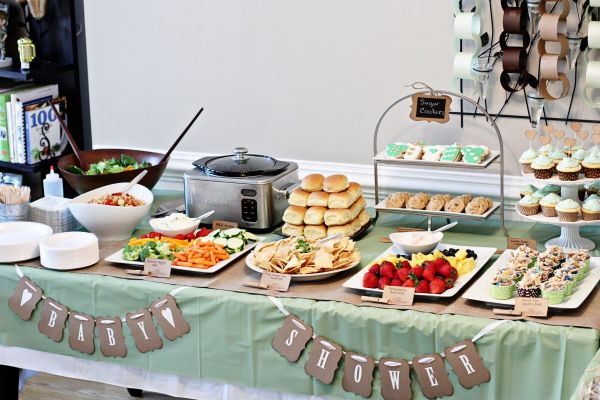 So easy, and the cost-savings of doing it yourself is probably negligible.
8. Cookies or Bars
Cookies can be super complicated, but they don't need to be. You don't need royal frosting, decorated like an artist cookies.
Try simple sugar cookies without frosting, cut into baby shower shapes. Or go with a simple dessert bar for an even easier dessert.
Related: 15 Things to Do at a Baby Shower Besides Games
9. Cupcakes
You don't get much easier than cupcakes. Go with a simple vanilla cupcake with vanilla frosting for maximum ease (you can dye it pink or blue if you know baby's gender).
You can even get by without purchasing frosting tips by using a gallon-sized ziplock bag to pipe the frosting onto the cupcakes.
10. Candy
Candy is a super simple way to make a dessert table look colorful and pretty. Borrow some glass vases and bowls to put these on display.
Choose colors and candies based on theme.
Buy in bulk to save money, but going with candy can save you so much time, too!
You could even offer little favor bags at the candy table for guests to put together a to-go bag. Getting favors and food done in one fell swoop just makes sense. Plus it's clutter-free!
You Might Also Like: Eco-Friendly Baby Shower Favors for a Sustainable Shower
Don't Be Afraid to Host a Simple Baby Shower
As you can see, there are so many ways to cut costs when planning the menu for a baby shower.
It doesn't need to be a super expensive endeavor. Your guest of honor will so appreciate the time and effort you put into celebrating her special day.
She's probably not going to look back on her baby shower and think, man, I wish the hosts had worked harder on that baby shower food. She'll look back and remember WHO was there, and maybe what gifts she received.
So don't be afraid to divide the work if at all possible, and keep it simple.
You'll save a ton, enjoy the shower itself more, and no one will know the difference.
Read Next: 25 Inexpensive Baby Shower Gifts – Both Practical & Affordable
Amy Thetford
Amy is a freelance writer and blogger who homeschools her tribe of tiny humans while pursuing her lifelong dream of becoming a published author. She is fueled by coffee and the desire to do ALL. THE. THINGS. She has the attention span of a squirrel, though somehow manages to make it through each day with everyone fed and happy (well, mostly happy! Ha!) while striving to make every tomorrow better than the last. You can hear more of what she has to say over at Real Talk with Amy, where she blogs about all things motherhood.
Thank You for Sharing!
25 Perfect Baby Shower Food Ideas on a Budget – Instacart
Throwing a fun, memorable party to celebrate the new arrival in your life doesn't have to break the bank. You can decorate a party or backyard and prepare a tasty menu affordably without compromising on quality—it just takes planning.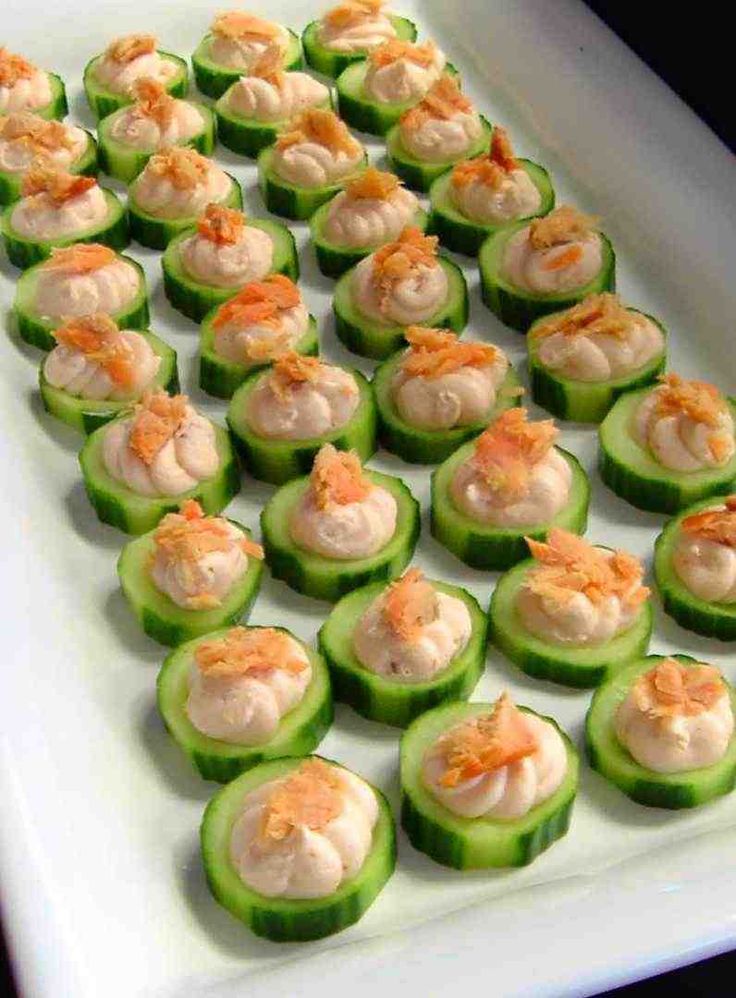 If you're stuck and don't know where to start, these baby shower food ideas on a budget will get the ball rolling.
How to throw a baby shower on a budget
Before we get into baby shower food ideas, these are our cost-cutting tips for throwing a wonderful baby shower on a budget.
1. Don't host at mealtimes
If you host a baby shower at mealtimes, you'll have to serve full meals, which can be expensive. Instead, throw your baby shower between meals, so you can serve only appetizers and sweet snacks. 2 p.m. is a popular time for these events.
2. Keep a pared-down guest list
On average, guests eat around 5 pieces of food at baby showers. The more people you invite, the costlier the event will be.
3. Ask guests to bring food or drinks
If you still want a full party but can't afford to feed everyone, ask your guests to bring over food or drinks. It will be a baby-shower-meets-potluck type of event, which can be a lot of fun.
4. Choose local, seasonal ingredients
The cheapest food for a baby shower is the one that's local and in season.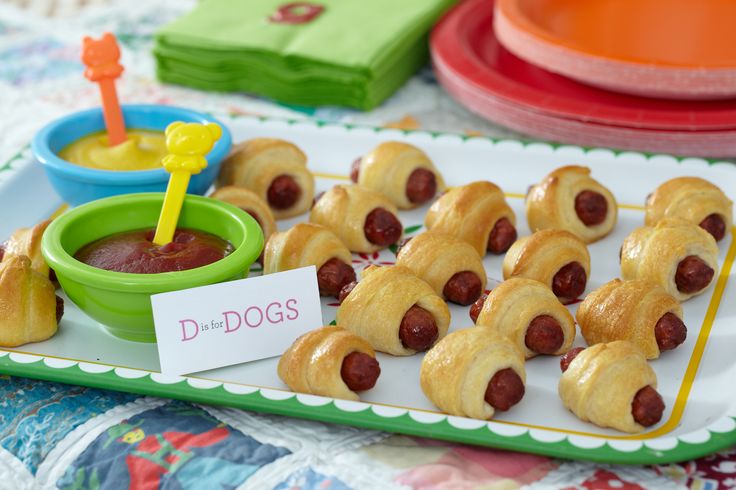 Research what fresh produce is cheapest, then come up with recipes using those ingredients.
Following a themed menu can help you pinch pennies. For example, if you're using chicken for 1 appetizer, make sure to include it in another snack. This way, you don't have to buy as many ingredients and end up saving money.
6. Ditch the fully stocked bar
Choose just 1 or 2 drinks to serve—preferably non-alcoholic for baby showers. No need to keep a handful of spirits and mixers on hand.
7. Make your own decorations
DIY the décor using things you already have at home. Visiting a thrift store can also help you throw a stylish baby shower for cheap.
Affordable appetizers for a baby shower
Plate up these tasty, budget-friendly appetizers for your guests.
1. Ham and cheese sliders
Ham and cheese sliders are simple, easy to make, and affordable.
2. Pulled pork buns
Pulled pork sliders are also a popular snack for baby showers.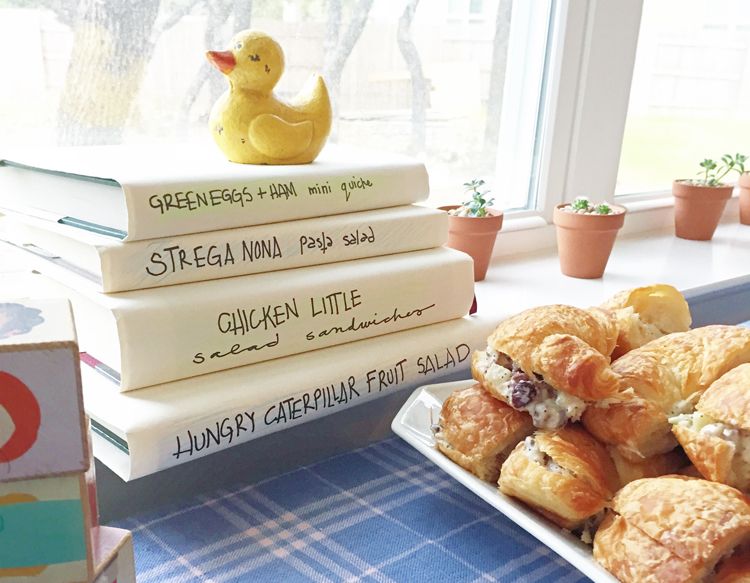 Don't skip out on the barbecue sauce.
3. Turkey cheddar hot pinwheels
With pre-made pizza dough, deli turkey slices, and cheddar cheese, you can make this comforting finger food.
4. Tomato and broccoli mini quiches
Quiches are sophisticated but surprisingly cheap to make. For this version, use ripe sliced tomatoes and broccoli florets for the filling.
5. Hummus and roasted veg toast
Spread homemade or storebought hummus on toasted bread and top with an assortment of roasted veggies.
6. Build-your-own chili
If you're looking for a more filling snack, chili is the way to go. Let your guests add their own toppings.
7. Potato skins with bacon
Hollowed-out baked potatoes, bacon, and sour cream make the perfect appetizer. It's easy to eat and packed with flavor.
8. Summer pasta salad
For something lighter, serve individual portions of pasta salad. Toss fusilli and whatever veggies are in season in olive oil and a pinch of salt.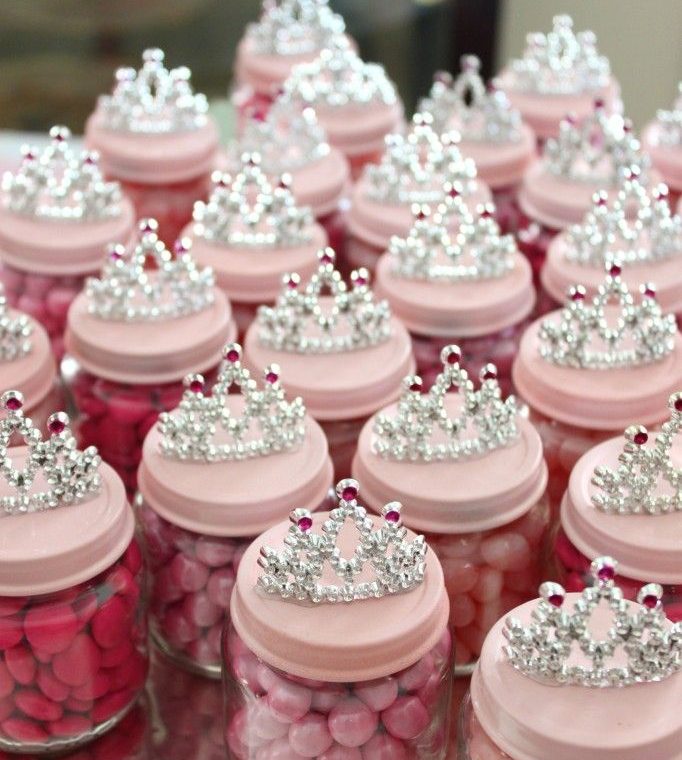 9. Deep-fried pickles
Pickles are a popular satisfying snack among many moms-to-be. Set out a plate of deep-fried pickles with ranch dressing on the side.
10. Babies in a blanket
Give pigs in a blanket a twist. Wrap the dough around the sausage so it looks like a swaddled baby and add chocolate sprinkles for the eyes.
11. Grape jelly wieners
Toss smokies in a grape jelly and ketchup mixture, then serve on toothpicks.
12. Barbecue meatballs
Another hearty appetizer, meatballs doused in barbecue sauce are a crowd-pleaser.
13. Tater tot casserole
Tater tot casserole is pretty inexpensive to make. Use a blend of affordable cheeses to take this comfort food to the next level.
14. Chicken salad sandwiches
Spread chicken salad on soft white sandwich bread and serve with an olive and a toothpick on top.
15. Pesto chicken tea sandwiches
Grilled chicken and basil pesto is another great combination. Cut the sandwiches into quarters so they're easier to eat.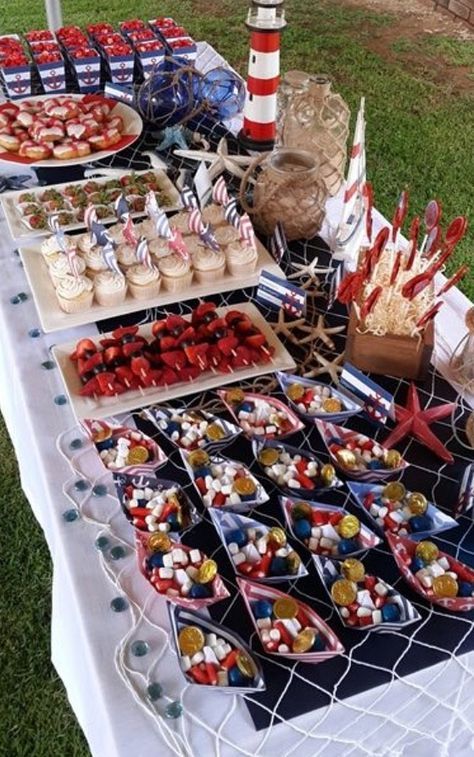 16. Hamburger meat empanadas
Pie crust and hamburger meat can be turned into delicious empanadas. Salsa makes for a great dipping sauce.
17. Cheese pizza bites
Make finger food pizza bites using a cupcake tin, pizza dough, pizza sauce, and shredded cheese.
Cheap desserts and treats for baby showers
What's a party without something sweet? These cheap recipes for a baby shower will satisfy your sweet tooth without going over budget.
1. Gendered rice crispy treats
Rice crispy treats are cheap to make. They only call for margarine, marshmallows, and puffed rice. Add red or blue food dye for a gendered twist.
2. Carrot cupcakes
Not into gender-themed desserts? You will probably love carrot cupcakes. Making your own is cheaper than getting it from the store—and surprisingly easy!
3. Fruit on a skewer
Pierce a skewer through pieces of fruit for a healthy snack. Grapes, banana, strawberry, apple—whatever is in season.
4. Caramel apples
In the fall, when apples are abundant, caramel apple slices hit the spot. 
5. Waffle bites
Waffle mix is inexpensive, so why not make waffle bites? Cut a waffle into fourths and top with fruits, caramel, or chocolate.
6. Decorated sugar cookies
Take sugar cookies to the next level by decorating them. All you'll need is icing, food dye, and a piping bag.
7. Ice cream sundaes
Sundaes are perfect for summer baby showers. Choose 1 ice cream flavor and let your guests pick their toppings—pretzels, caramel drizzle, and chocolate chips are just some of the options.
8. S'mores bar
Set up a s'mores bar for a DIY dessert. You'll need graham crackers, chocolate bars, and marshmallows. Don't forget skewers and a few candles.
Save time and money with a little help from a friend
You probably have a clearer picture of what you'll serve at your budget-friendly baby shower, right? Now comes the fun part: creating invites, making a playlist, and decorating the space.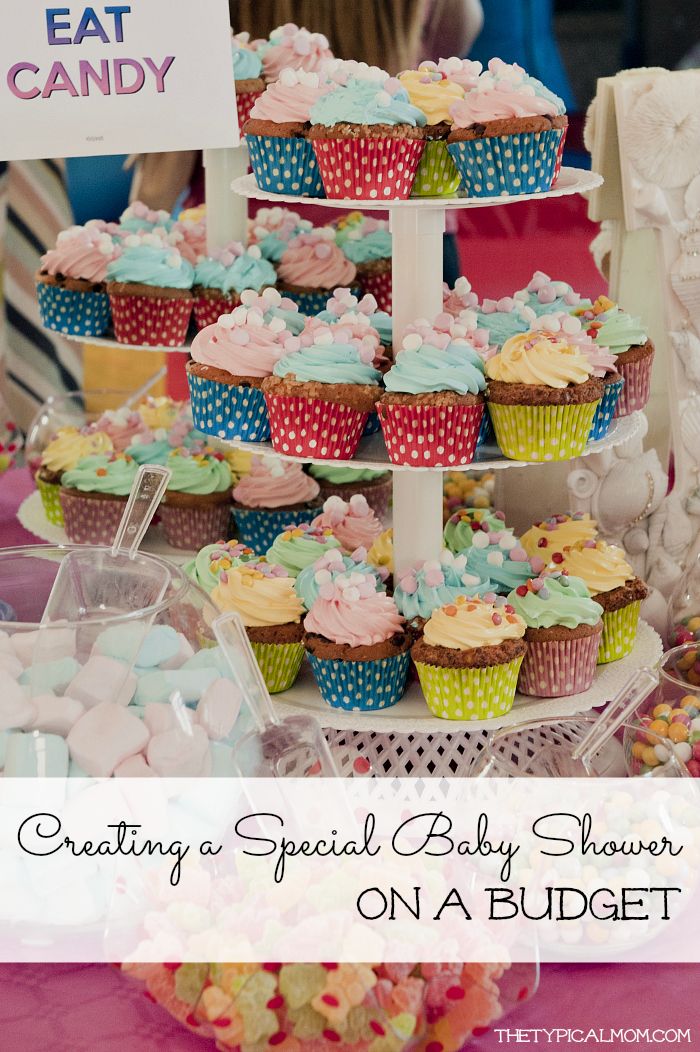 What's not so fun is doing the grocery runs—but, fortunately, you can leave that to Instacart. Order everything you need with just a few clicks and focus on the party. You may also want to check out current deals from our retailers.
Grab it now on Instacart:
Instacart
Instacart is the leading grocery technology company in North America, partnering with more than 900 national, regional and local retail brands to deliver from more than 75,000 stores across more than 13,000 cities in North America. To read more Instacart posts, you can browse the company blog or search by keyword using the search bar at the top of the page.
30 recipes from Eat at Home. Cooking articles and life hacks
A picnic is a great opportunity to relax mentally in nature with friends and family. To make everyone not only have fun, but also taste delicious, the editors of Eat at Home have prepared a large selection of snacks and snacks.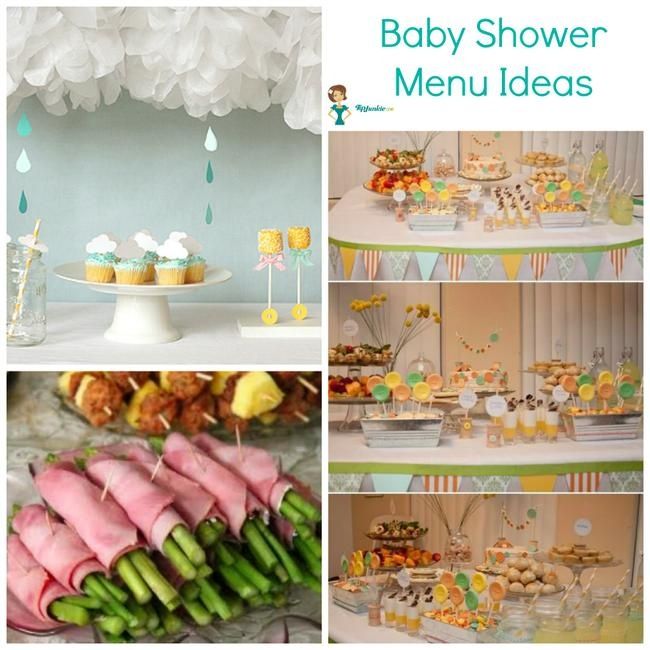 We tried to collect a variety of recipes in one place so that everyone will definitely find something to their liking. We hope you did!
Choose your favorite ideas, get inspired and experiment.
Italian eggplant rolls
We offer to cook a well-known dish with filling with Mediterranean notes. The crushed pasta is so tasty that it's hard to resist the temptation to eat it right away!
Detailed recipe.
Falafel in a pita with lettuce and tomato
Falafel is a good alternative to a meat patty and can be served with a sauce made from tahini paste with lemon juice and spices.
Detailed recipe.
Onion rings
Such an appetizer is suitable for home friendly gatherings, and for going out of town. The dish will be eaten with pleasure even by those who do not really like onions, because the rings are very tasty and crispy.
Detailed recipe.
Grilled lavash à la khachapuri
If you are going on a picnic, be sure to bring along a few sheets of lavash and a simple cheese filling in a container.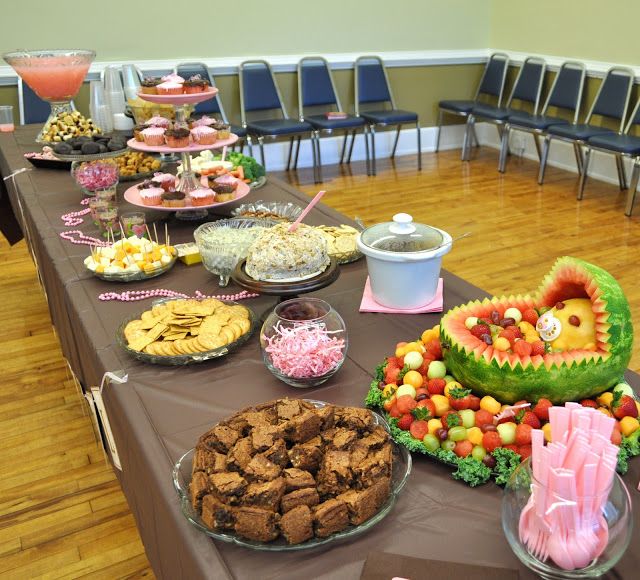 The collected snack will scatter instantly!
Detailed recipe.
Baked liver pâté with mushrooms
Delicate liver pâté goes well with any bread or flatbread. Take it with you to nature for a hearty snack.
Detailed recipe.
Chicken Pepper Bacon Pita
If you have some holiday chicken left and don't know what to do with it, turn the leftovers into an amazing snack. A sauce of mustard and smoked paprika will enhance the taste of the dish even brighter, and red wine vinegar will add spice.
Detailed recipe.
Suluguni rolls with cheese
Appetizer stuffed with Serbian cheese is suitable not only for the dinner table, this fragrant cheese dish will also be appropriate at a picnic. Before going outdoors, place the rolls in a container and refrigerate for an hour.
Detailed recipe.
Mini puff pastry
Mini puff pastry can be prepared with any filling. We offer a recipe based on Italian motives: with mozzarella, pesto sauce and tomatoes.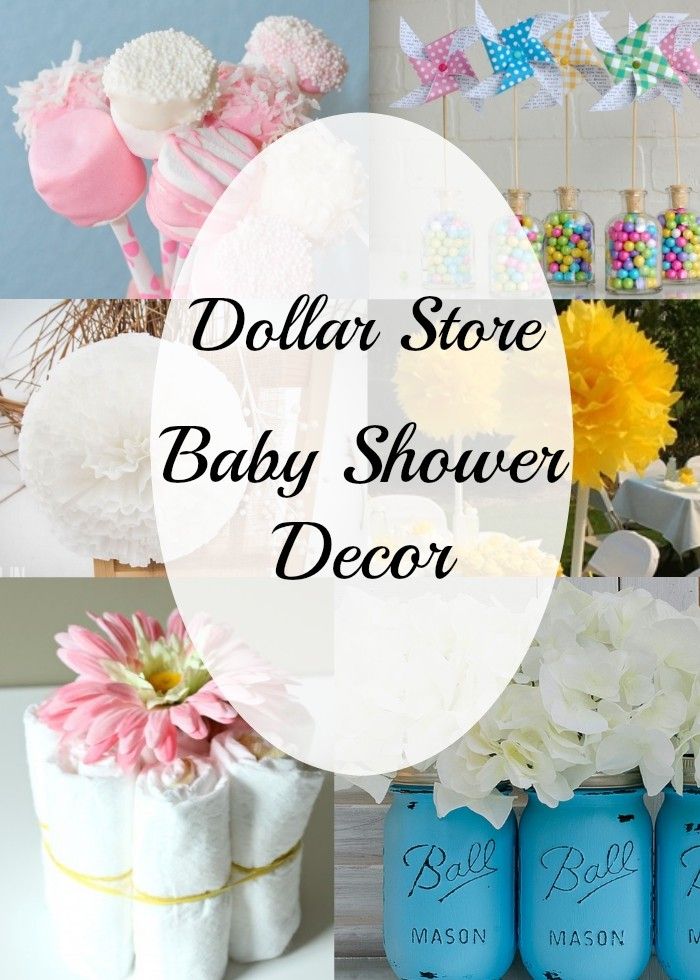 Detailed recipe.
Paprika Chicken Roll
A worthy alternative to sausage. A quick, economical and easy chicken roulade recipe. You can use the breast, but a juicier roll is obtained from a whole bird. Make an appetizer in advance and it will definitely help you out on a picnic.
Detailed recipe.
Snack cake with sun-dried tomatoes, olives and spinach
Unusual bread improvisation, which can also be prepared for a festive table. It goes well with grilled fish or meat.
Detailed recipe.
Guacamole
Hearty veggie Mexican avocado dip to go with corn tortillas, crackers and veggie sticks.
Detailed recipe.
Salmon Spring Rolls
Treat your friends to this popular Asian snack. Remember to soak rice paper in water before use to make it soft and pliable.
Detailed recipe.
Egg, cheese and onion biscuit
Even a novice cook can cope with the preparation of a biscuit. Universal dough goes well with any fillings, but boiled eggs with young onions and greens are the most summer option!
Detailed recipe.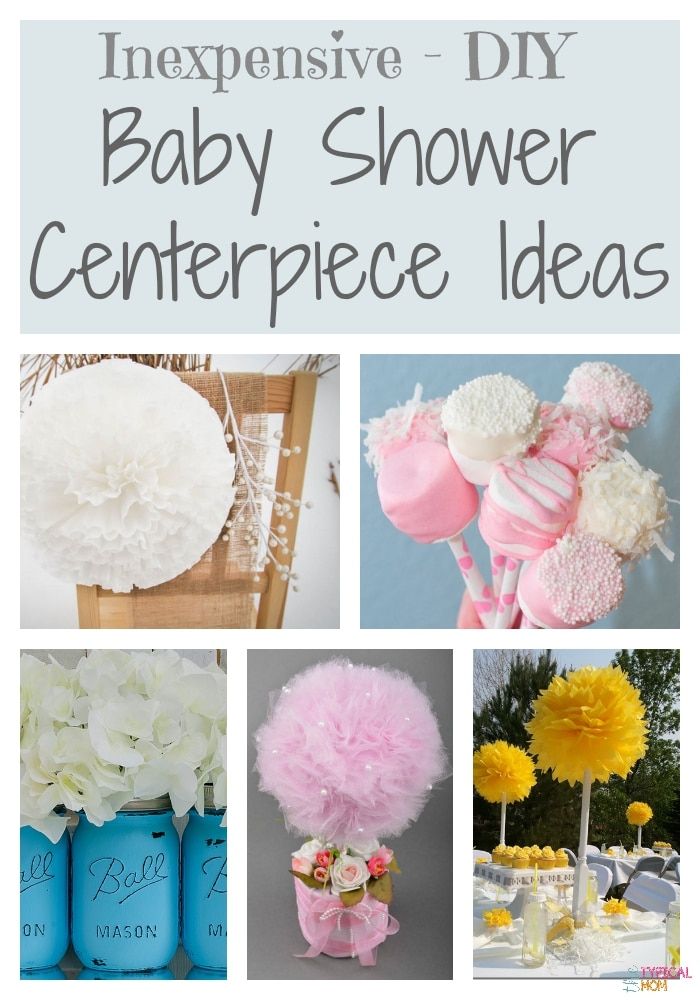 Vegetable salad "Three cabbages"
The best addition to shish kebab is fresh vegetable salad. Instead of the usual duet of cucumbers with tomatoes, we recommend preparing cabbage platter with carrots and green peas.
Detailed recipe.
Spring Sandwiches
Bright sandwiches will delight your friends and relatives with their unusual look. Such a treat is easy to make at home and take with you for a walk or a trip.
Detailed recipe.
Stuffed Mushrooms
For stuffed mushrooms, it is better to use mushrooms with large caps. Decorate the appetizer with sour cream and fresh herbs.
Detailed recipe.
Salad bread rolls
This recipe can be filled with any salad you like. Fantasize!
Detailed recipe.
Elementary pie with young cabbage
Appetizing homemade pie with young cabbage will be especially good in nature with hot tea.
Detailed recipe.
Baked beetroot mousse
An easy-to-make but very original spread with baked beetroot, curd cheese, herbs and walnuts.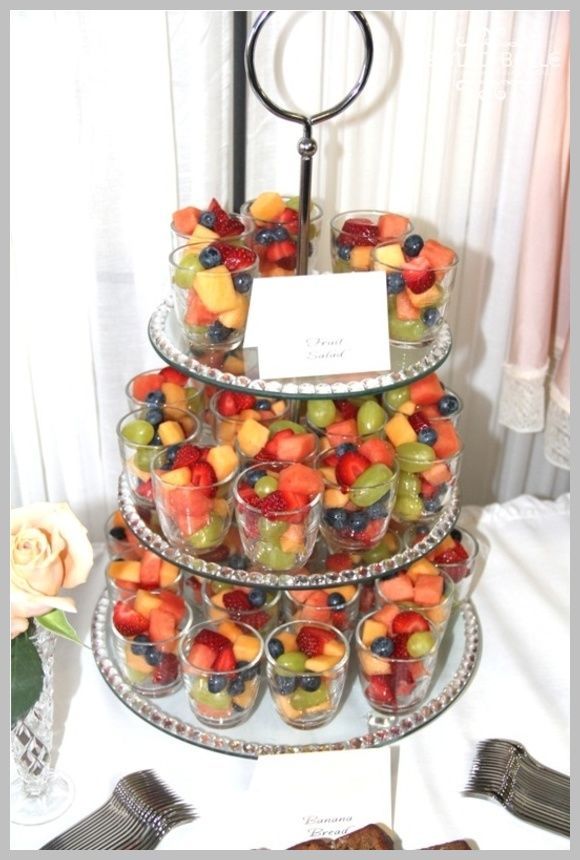 Detailed recipe.
Lightly salted cucumbers
A quick recipe for lightly salted cucumbers in a bag. You will need currant leaves, dill, horseradish and garlic. You can serve it to the table in 3 hours!
Detailed recipe.
Potato biscuits with cheese and herbs de Provence
Choose the shape of cuts at your discretion: squares, rhombuses, circles. If you roll out the dough very thinly, the cookies will turn out more crispy. Any cheese will do.
Detailed recipe.
Puff ears with parsley pesto
Appetizer of puff pastry with pine nuts and pesto to whet your appetite. Such pastries can still be prepared as a treat for tea for those who do not like sweets.
Detailed recipe.
Baked corn
Corn on the cob is usually boiled, but when baked with olive oil and paprika, the cobs are even tastier.
Detailed recipe.
Mozzarella Garlic Tortilla
Fragrant homemade garlic, mozzarella and herb tortilla to complement fresh vegetable salads, fried chicken or grilled meats.
Detailed recipe.
Baked aromatic zucchini
Baked vegetables are always delicious! Introducing a quick and easy way to prepare zucchini with parmesan, herbs and dried garlic.
Detailed recipe.
Battered cauliflower
In nature, while waiting for the meat to be cooked, it will be very nice to have a bite of crispy battered cauliflower with sparkling water.
Detailed recipe.
Baked salmon riete
Riette is a heritage of French cuisine. It differs from pate in that it does not have a uniform smooth texture, but a coarser fibrous texture.
Detailed recipe.
Cheese and curd braids
Adults and children alike will be happy to enjoy these pigtail sticks. Serve instead of regular bread.
Detailed recipe.
Mediterranean Tuna Tortilla
Canned tuna, olives, red onion and tomato tortillas are juicy even without additional sauce. Add greens as desired.
Detailed recipe.
Herb Snack Pies
These lovely baby pies are a real find for a picnic in nature. Different types of greens are perfectly combined with each other in the filling, and cream cheese with Parmesan gives the pastry a delicate and piquant taste.
Detailed recipe.
Thanks to all the contributors for the great recipes and advice. Let the weather be sunny and the picnic treats sure to be delicious!
7 highchairs that will make life easier for parents
Nikolay Zaitsev
no longer fits
Author profile
Recently, our author told how she chose a children's chair for feeding.
In the comments, Tinkoff Magazine readers recommended models that they use themselves. Someone advised a specific brand, someone - a specific design of the chair. Collected all options in one material.
These are comments from Community readers. Collected into one material, carefully edited and formatted according to editorial standards.
Chair No. 1
Transformer
Alexandra
chose the option for all occasions the smallest, who eat reclining, up to a right angle - with a soft insert, belts and a table for eating. In short, a complete mess.
As a high chair, it was good for about a year and a half. Then the child learned to open the belts, get out from behind the table and quietly leave the kitchen - fortunately, at least the chair did not turn over. And as a "table plus chair" set, it turned out to be infinitely inconvenient. They no longer bought others, they managed with improvised means.
/stulchik/
How we made a children's chair with our own hands
The design of relatives is even more interesting: at first it is a cradle on wheels with all sorts of musical bells and whistles and animals on a suspension, then it is transformed into something like a deck chair, and then onto it a table is hung, and it turns into a high chair.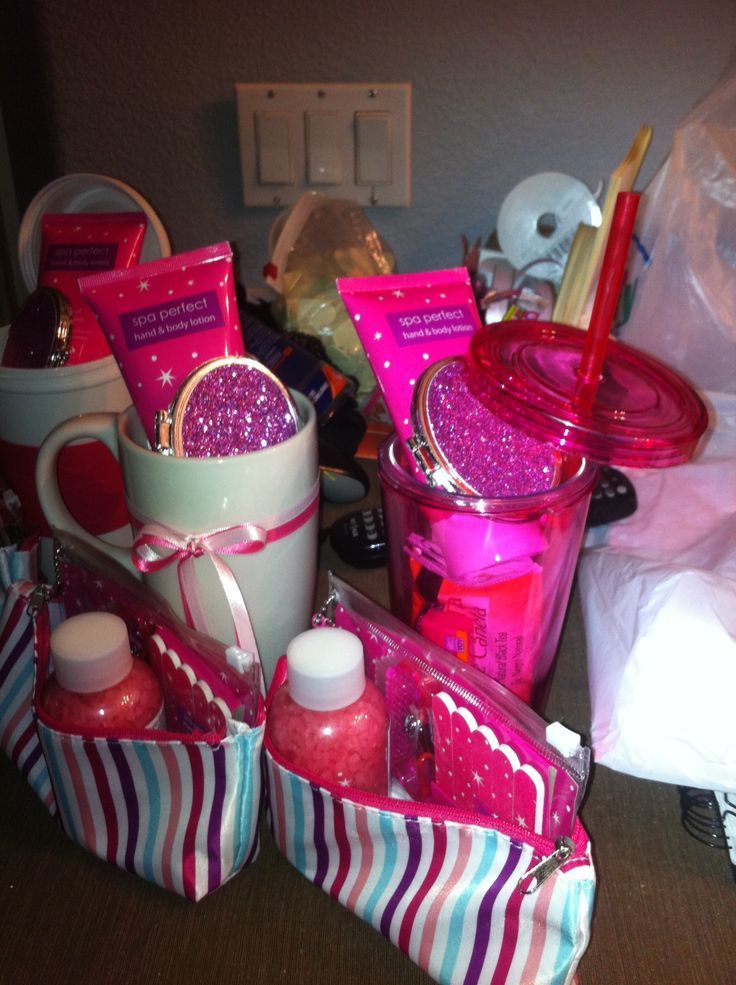 They used it for up to three years, they are very satisfied.
Chair No. 2
Deckchair
Nina
appreciated the durability of
Used Chicco Polly, very satisfied. It seemed to us much more convenient than Ikeevsky. Adjustable in height, unfolds into lying, reclining and sitting positions. Removable tray on the table, washable two-piece seat for different ages.
Very functional highchair and indestructible. Now friends are using it, and it still looks and functions great!
Chair No. 3
Minimalist
Tanya
tested the thing with time
We had a Peg Perego: a normal chair, plastic, oilcloth bedding. If a child with bare legs, they put a diaper on. I raised two kids on it, it's a great chair.
Elina Demidova
tired of washing all the time
At first she used an expensive transformer that her friends gave her. Multifunctional and very heavy.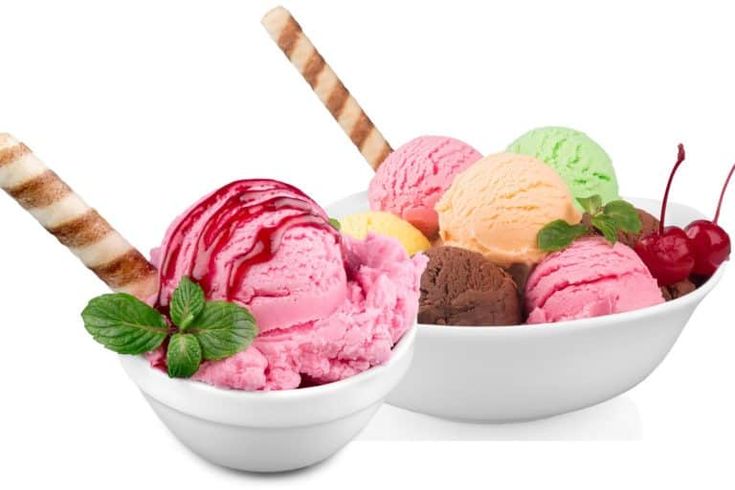 But after each feeding, it was necessary to wash absolutely everything, wash all interfaces, fasteners, because food was everywhere. Ikeevsky took it with one hand, put it in the shower - everything is clean. I don't know, maybe other children have been sitting and eating since half a year, like at a dinner party, or someone really likes to wash chairs ...
Lera
chose simplicity
First I bought a fancy Peg Perego, and then I got tired of washing it and washing the upholstery: the child wanted to eat himself from the very beginning. We bought an Ikeevsky one, an additional step to it, and life was divided into before and after.
thezar
saved money and did not lose
The usual IKEA for 1000 R is a van love for kids. Easy to assemble and disassemble - you can take it on trips. Nice plastic and easy to clean. You can additionally buy a soft seat, which is also easily removed and washed, with kids you will have to do this often.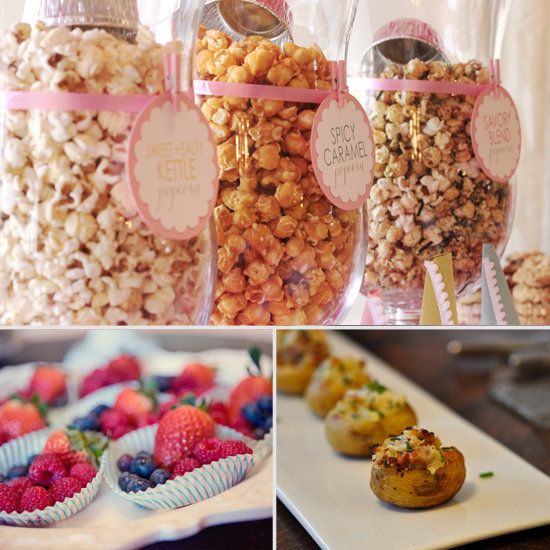 Reliability - even without belts, it is not easy to get out of it. The price is not like that of an airplane.
Polina Kalmykova
bought two
at once. The most convenient was an ordinary plastic IKEA chair: it took up minimal space, fit in any kitchen, weightless, easily folded, if not needed, there are belts. It's convenient in a cafe: they're usually just like that there, but the child is used to it. We bought two for our eldest son - for our apartment and for trips to grandma. We have been using it for four years now, the chairs were inherited by our youngest daughter.
I liked the plastic without additional pillows: it is very easy to wash, it was also comfortable for children to sit.
/why-did-we-love-ikea/
Putting your house together from A to Z: 7 reasons to miss IKEA
Chair No. 4
Growing
takes care of Alexandra X0 902 child's health
The first was Ikea's "Antelope", but the orthopedist said to replace it with a chair that is correct for posture.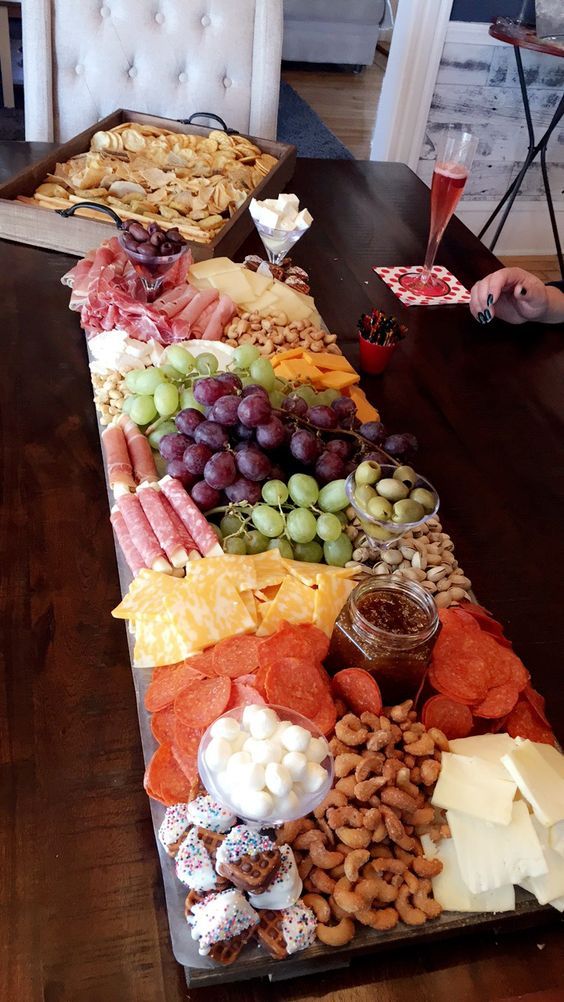 The second was the growing "Konek Gorbunek". Where the back is in the lumbar region, a plank was installed with a bend so that the lumbar would hold correctly.
Both chairs are great for our six-square kitchen. I don't see the point in any transformers.
/list/furniture-for-kids/
Beds-houses, growing chairs and wigwams for books: 10 Russian brands of children's furniture
Blagoveshka
prefers compactness with adjustable backrest, when he sat down confidently - an ordinary IKEA one, later they bought a growing one.
Growing chair is a fire in terms of sink and space, even for a 5 m² kitchen.
Chair no. 5
Booster
Lizka Subbotina
happy with her find
My best baby junk purchase and best highchair is the Cam Smarty. They rarely write about him, but even experienced mothers spied on me and bought them with the next children.
Just some solid pluses.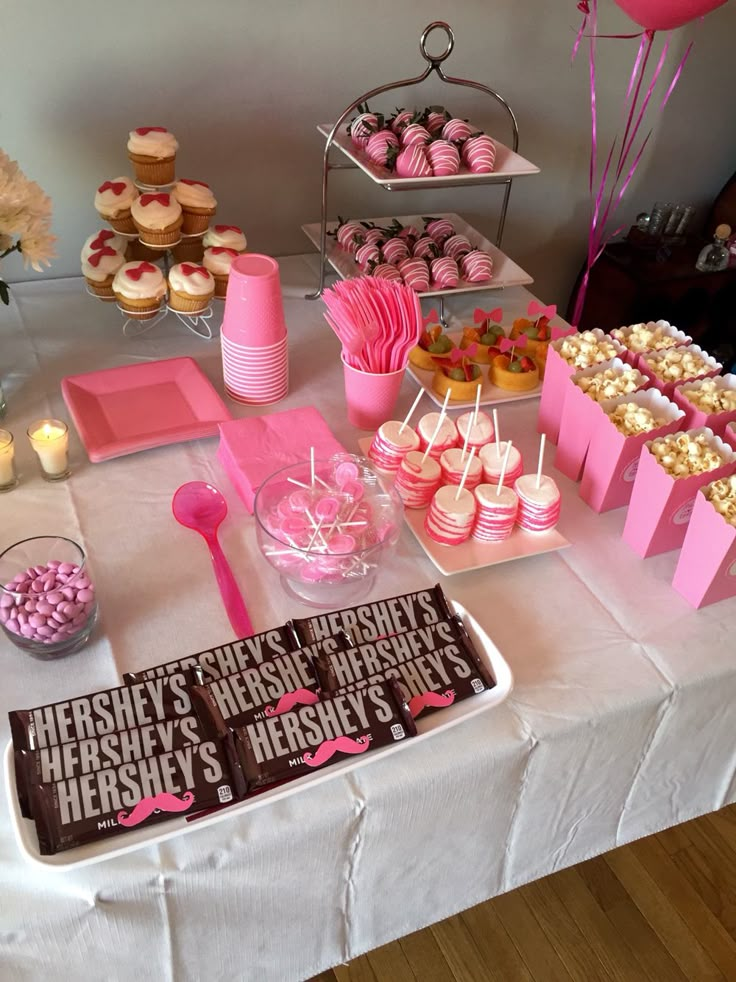 Comfortable, relatively inexpensive, high-quality, easy to wash and wash. You can change the height, move it to the table, move it away, remove it when the guests arrived, you can fold it and carry it in one hand, for example, to your grandmother. Indestructible, does not take up space at all - especially true for small city apartments.
/kids-and-windows/
How to protect children from falling out of windows
Minus one: you can't leave a child unattended on it, it can push off with its feet from the main table and fall, but this is written in the instructions. In general, it's better not to leave children alone :)
Chair No. 6
Hinged
Alexey Dorofeev
appreciates mobility
Used hinged Phil & Teds. Compared to other designs, it does not take up space, it is convenient to take it on trips. I do not consider such a chair dangerous: if it is properly fixed, nothing will come off - the developers are not stupid.